Pumpkin Carving and Dinner With The Duda's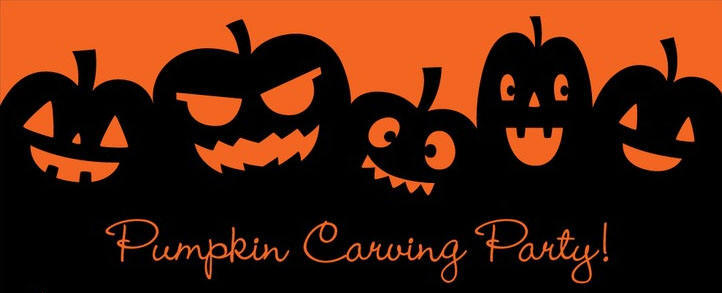 Bob, Robin and Nick joined us for pumpkin carving... Seems some traditions die hard and that is good! People may change a little but carving remains!

We cleaned out the pumpkins before they arrived... Most of them anyway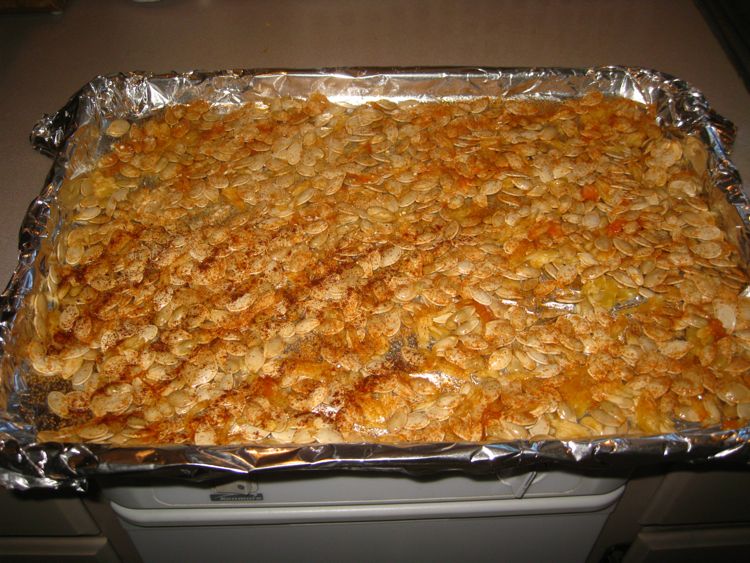 Of course we roast the seeds
Did you know? - Pumpkins are very versatile in their uses for cooking. Most parts of the pumpkin are edible, including the fleshy shell, the seeds, the leaves, and even the flowers.

Into the oven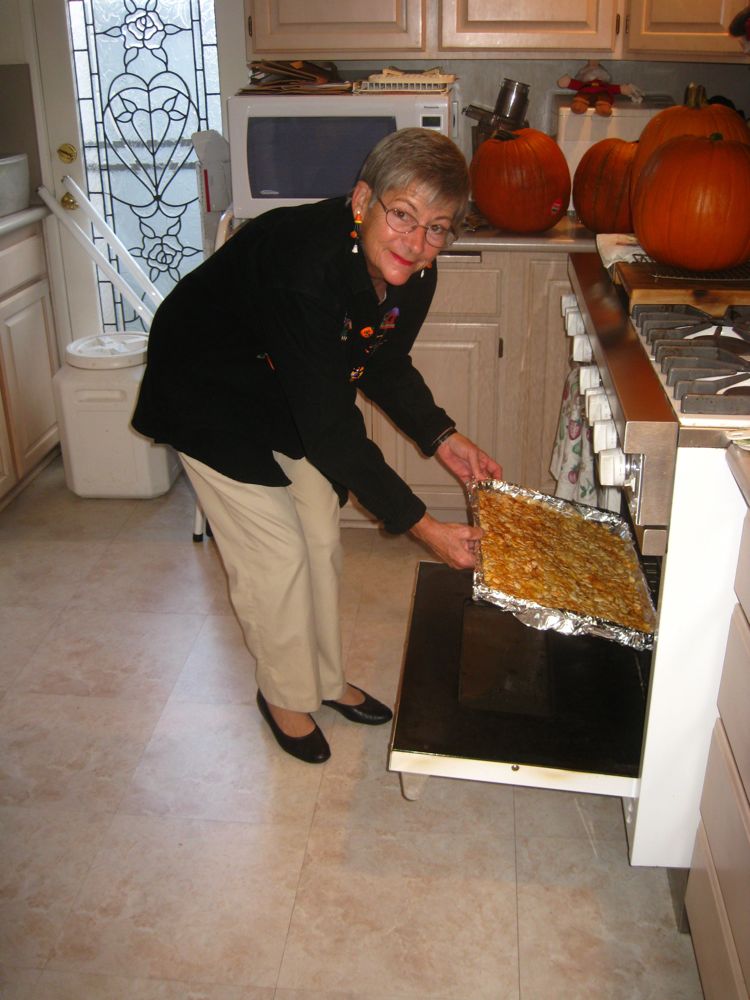 350 for about 40 minutes ought to do it
Did you know? - Pumpkin seeds, also known as pepitas, are small, flat, green, edible seeds. Most pumpkin seeds are covered by a white husk, although some pumpkin varieties produce seeds without them. Pumpkin seeds are a popular snack that can be found hulled or semi-hulled at most grocery stores. However, roasting pumpkin seeds (usually scooped out of jack-o-lanterns) is a popular Halloween treat.
Pumpkin seeds have many health benefits, some of which include a good source of protein, zinc, and other vitamins, and are even said to lower cholesterol. One gram of pumpkin seed protein contains as much tryptophan as a full glass of milk. Pumpkin seeds are a good source of magnesium, manganese, phosphorus, and phytosterols.

The equipment is ready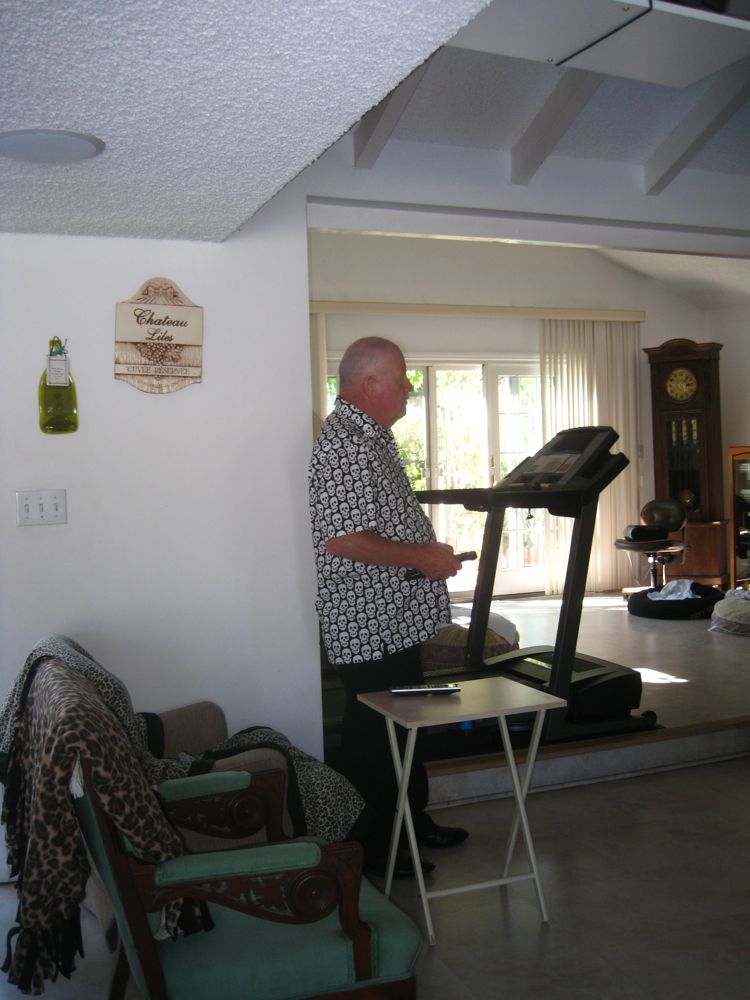 Paul sets up the music for this afternoon
Bob Does The Heavy Lifting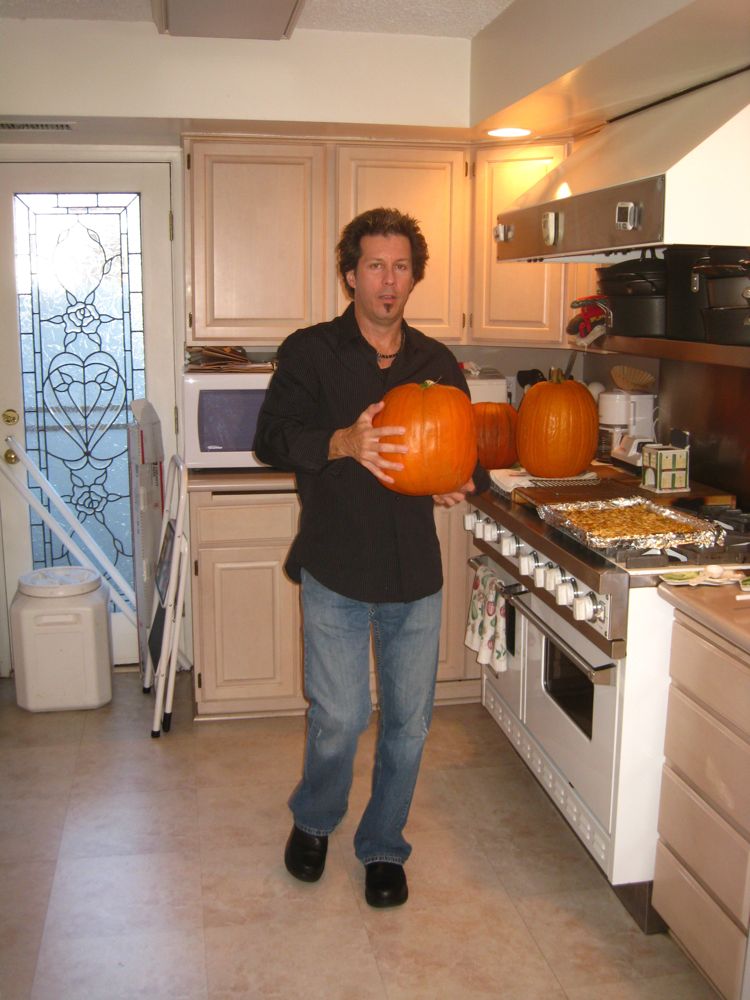 Hello... Hello!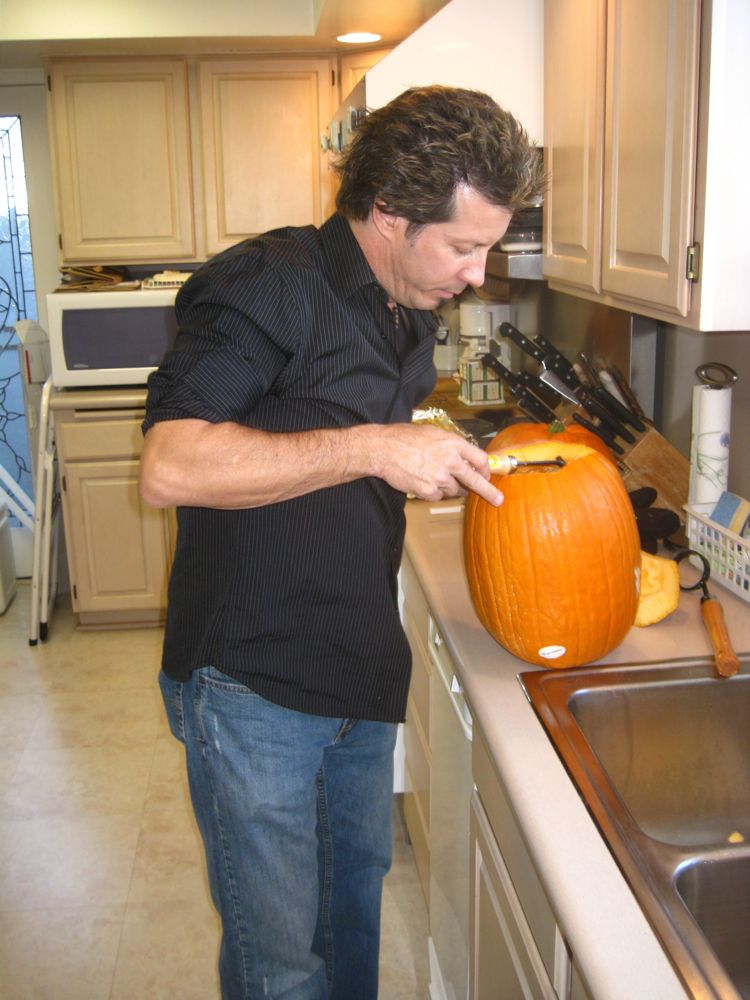 Precision knife work

Getting directions..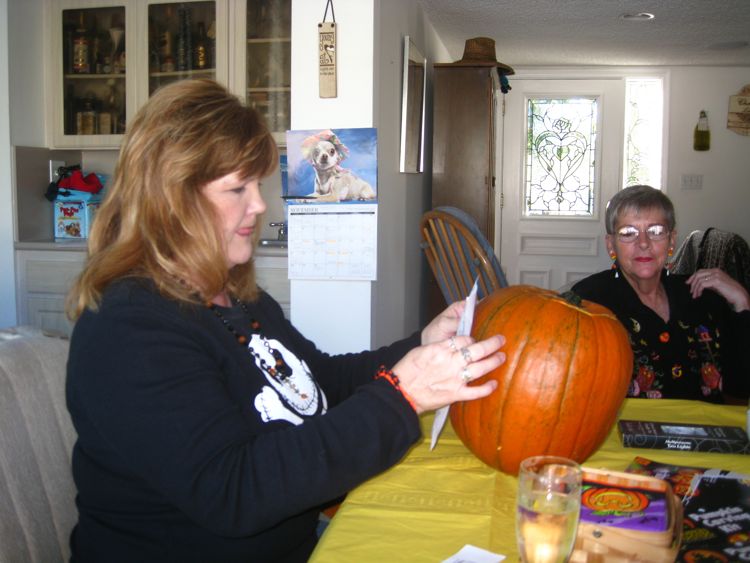 Go Robin go!

The "adults" are having a load of fun!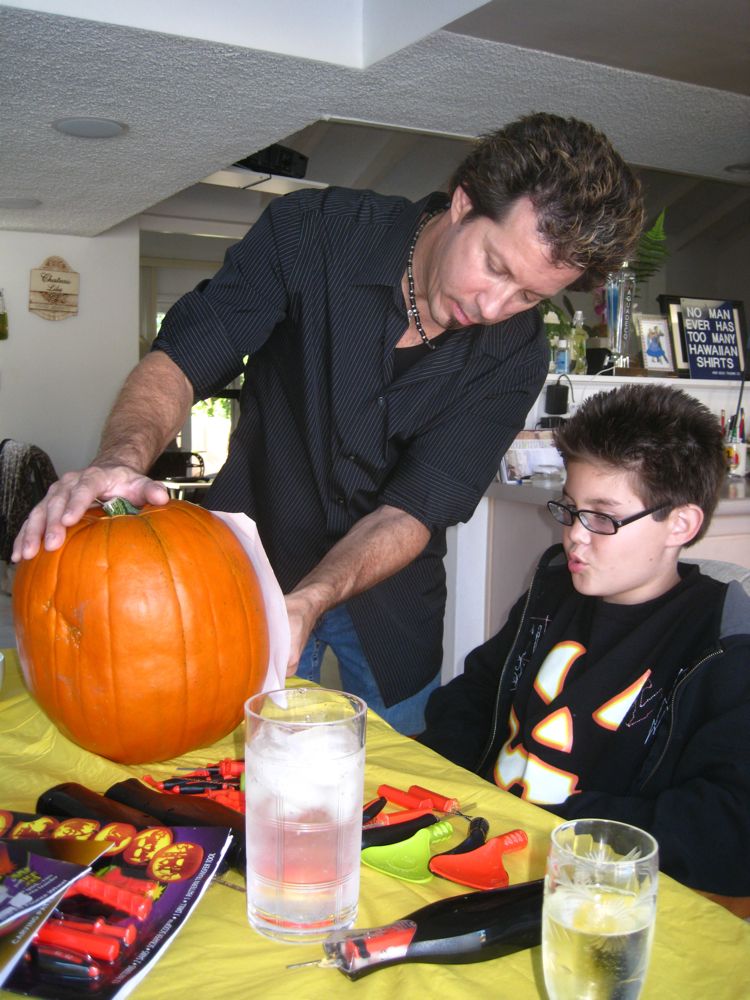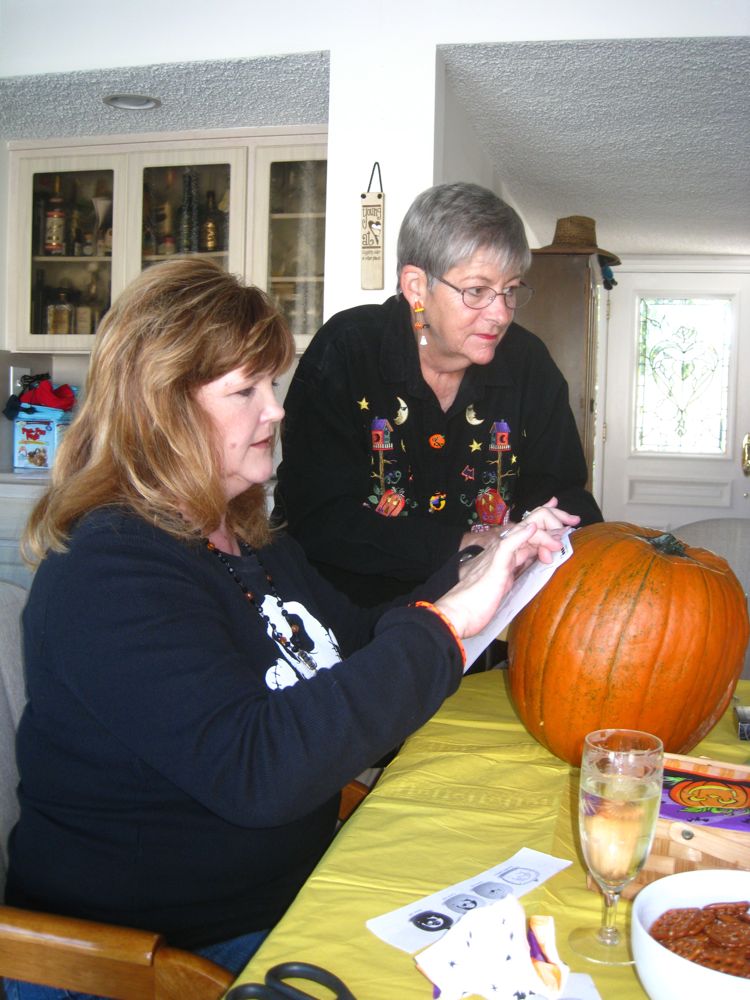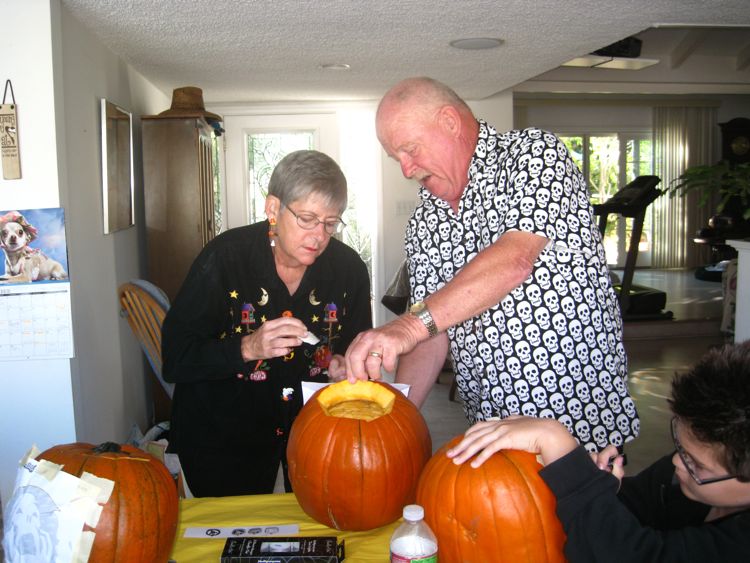 "Here is how it is done!"
Busy Hands Are Happy Hands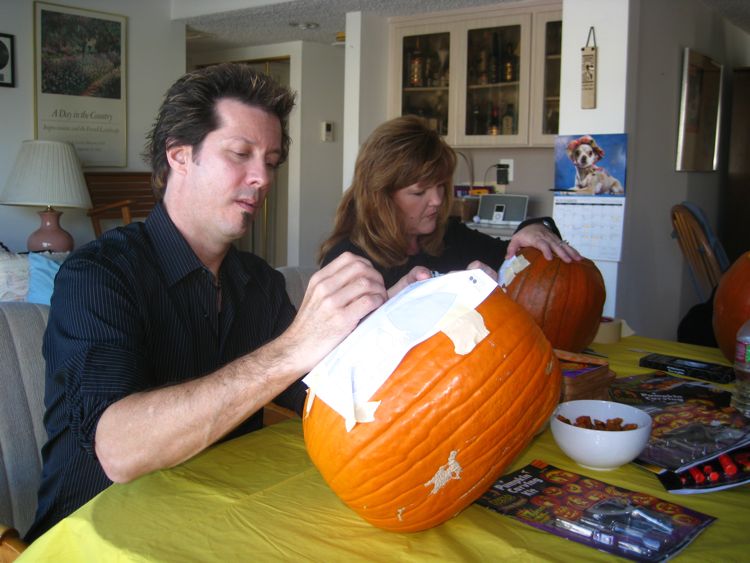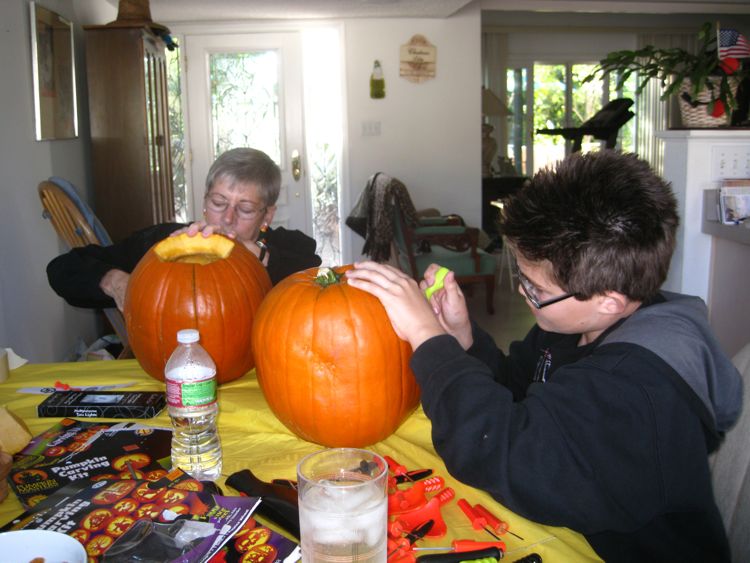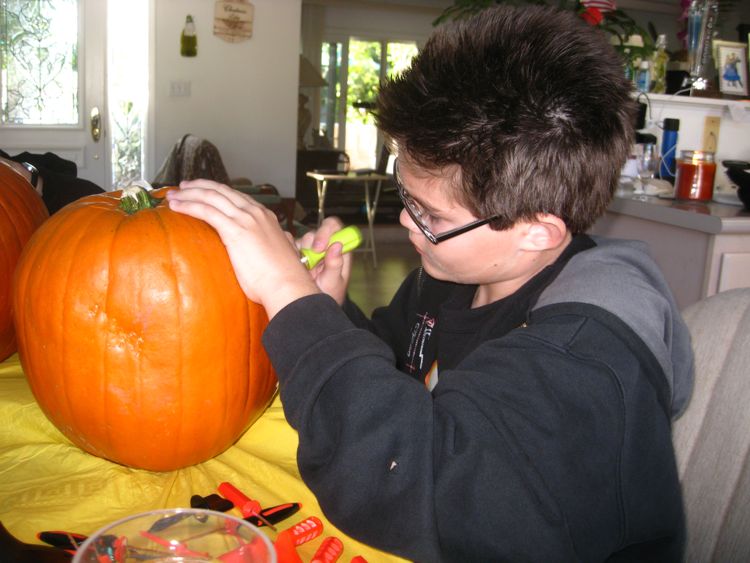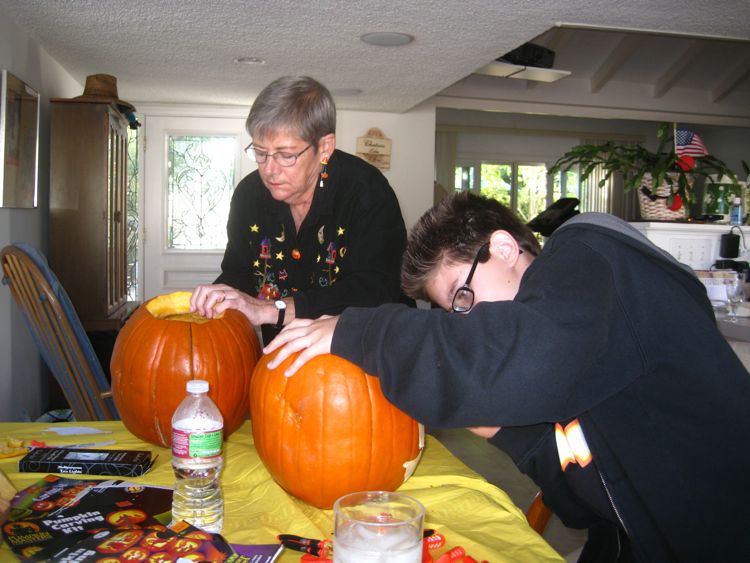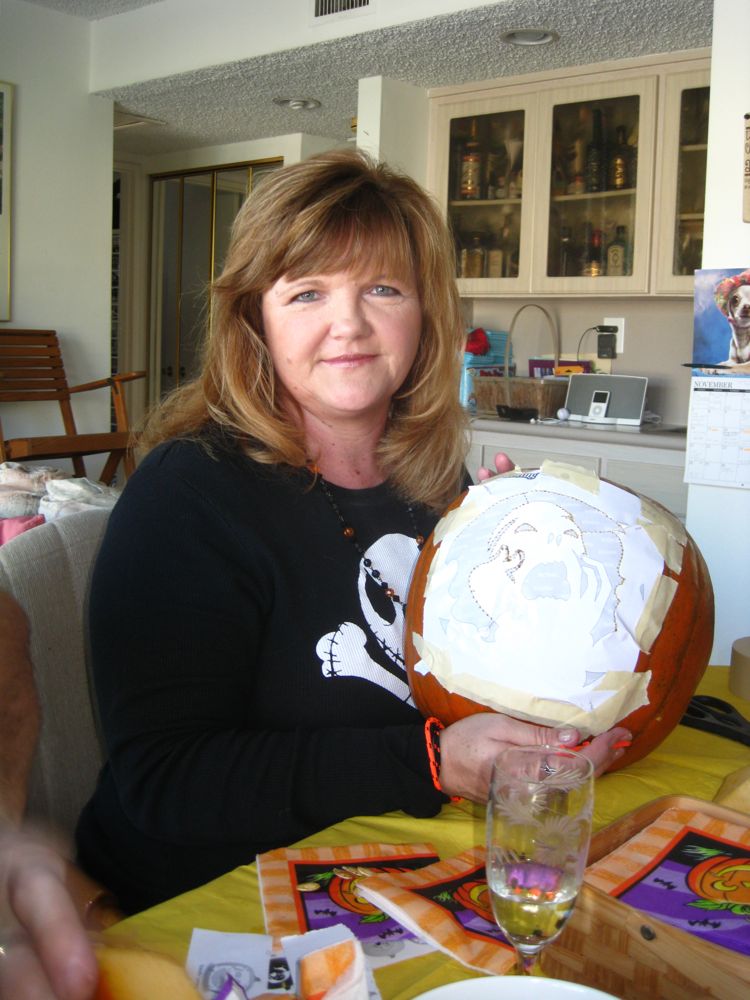 Look at mine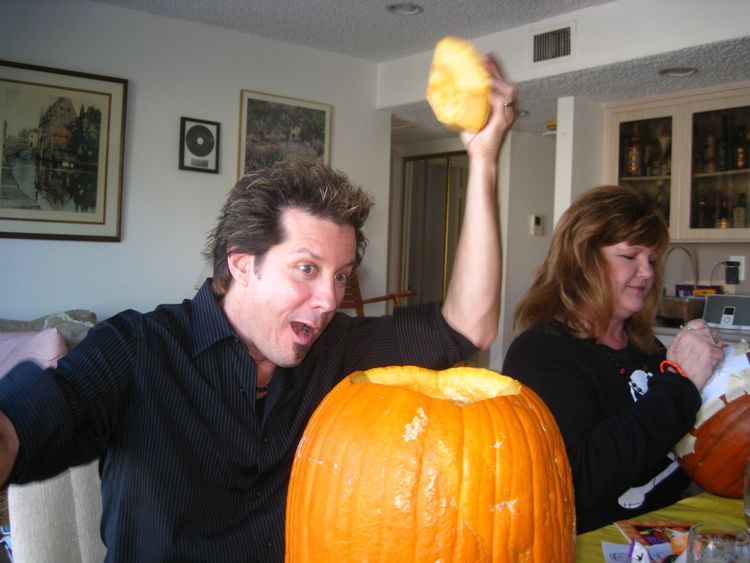 Ah Bob, your pumpkin is topless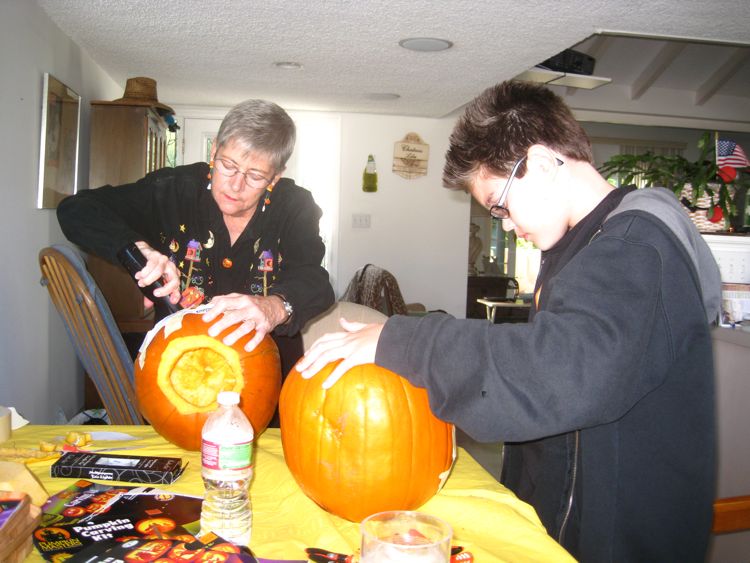 Did you know? - The tradition of carving a lantern started in Ireland. However it was traditionally carved from a swede or a turnip. They were carved on All Hallows' Eve and left on the door step to ward off evil spirits.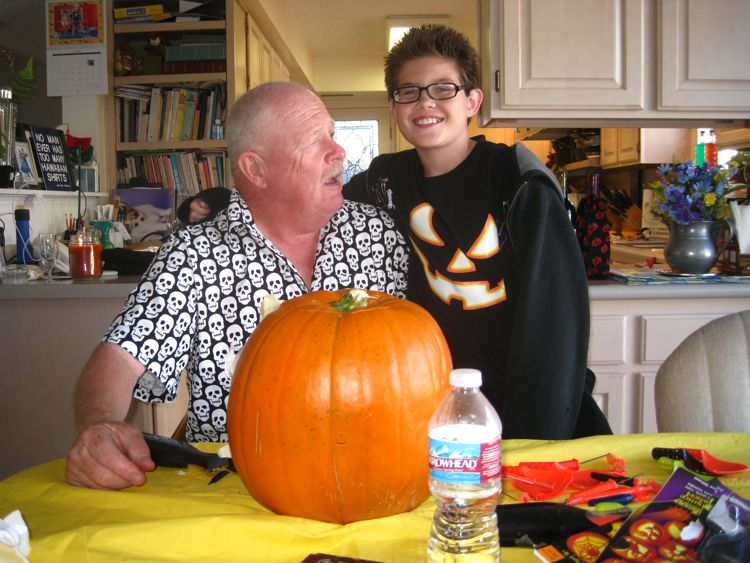 We had BIG pumpkins when I was a little boy and here is how the make pumpkin pie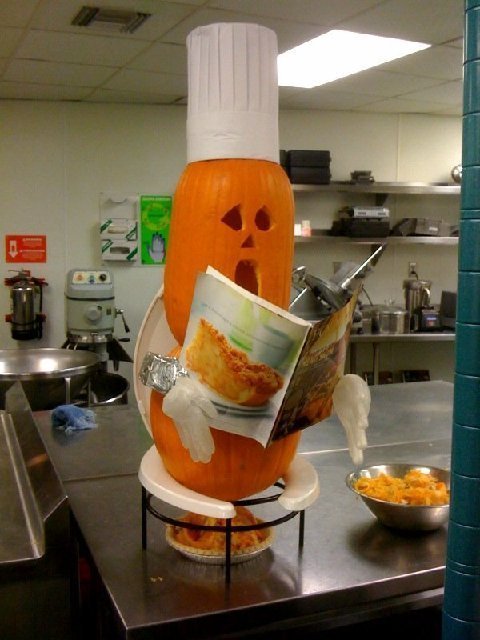 Did You Know? - The new world record pumpkin has a circumference of more than 15 feet and has left the previous record holding winners Nick and Christy harpy from Ohio in the shade with their winning record pumpkin of 1,725 lbs.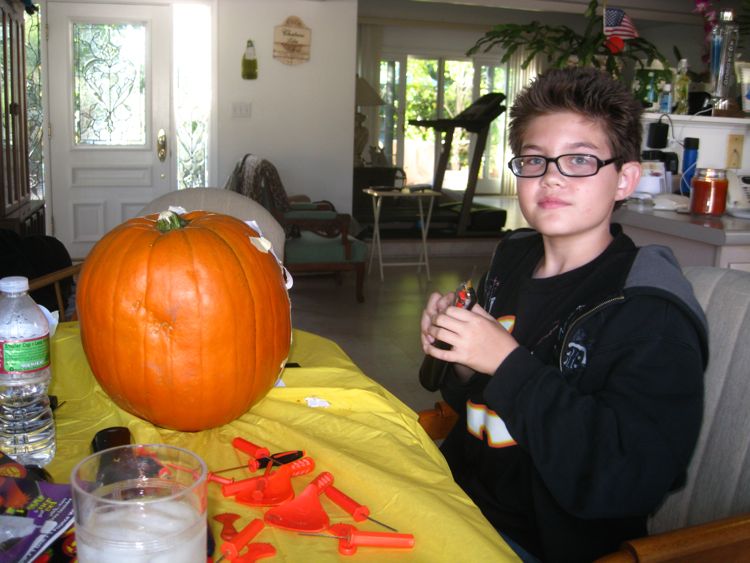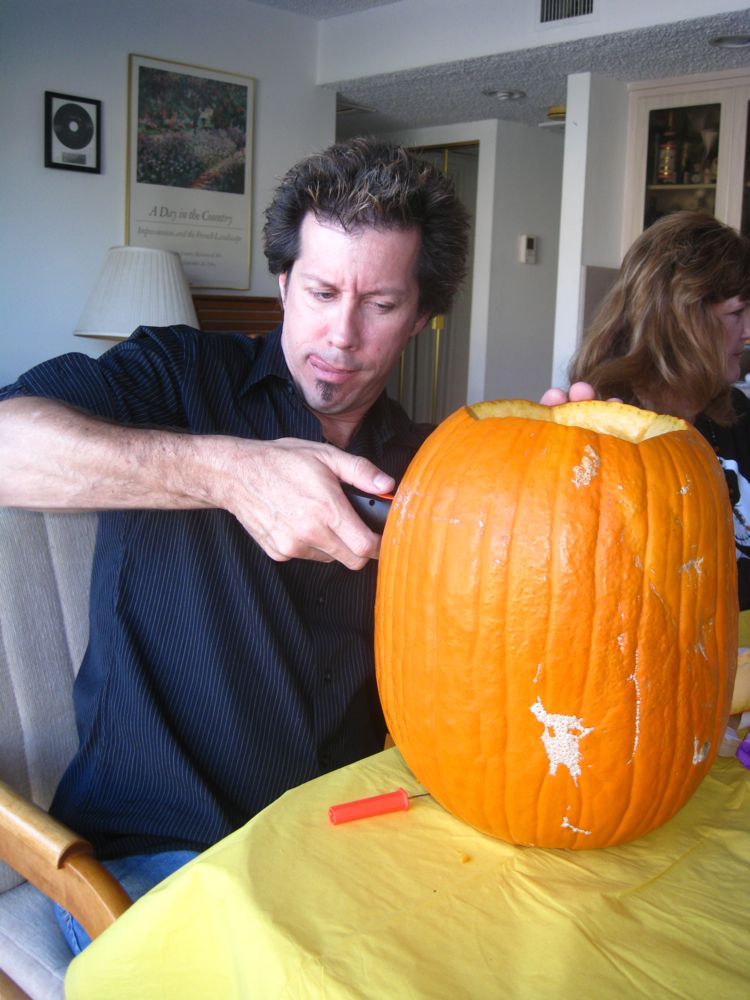 It's going to be a work of art!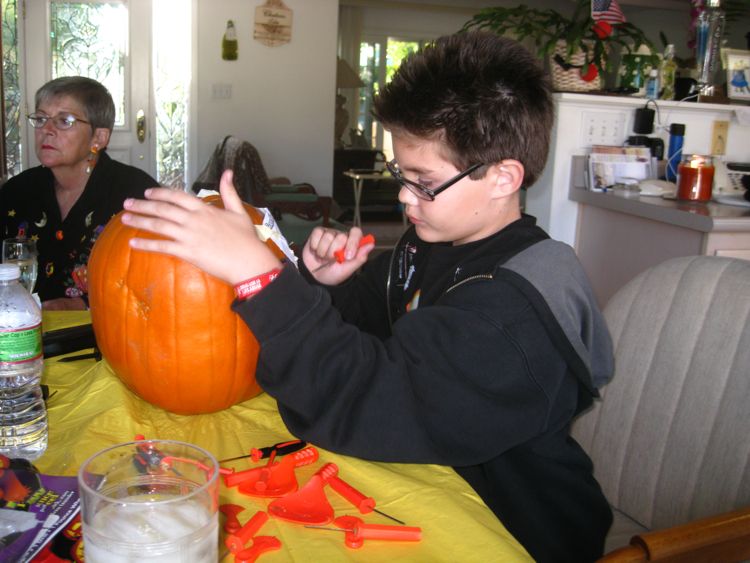 Progress!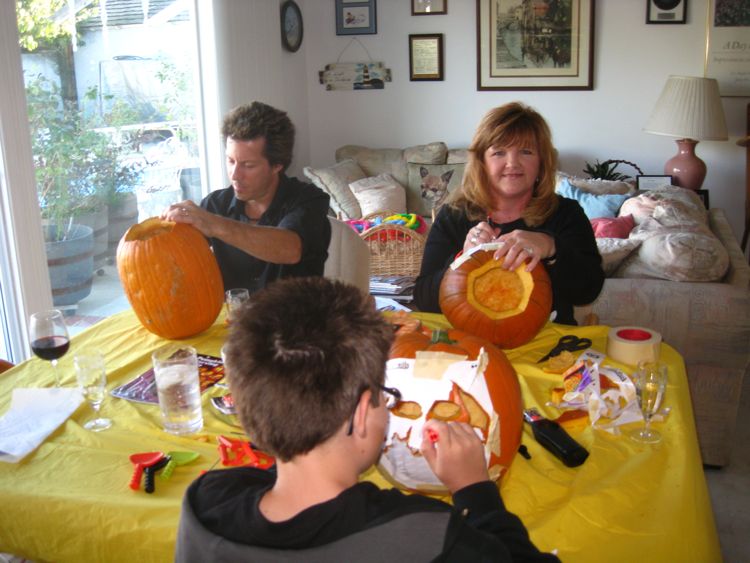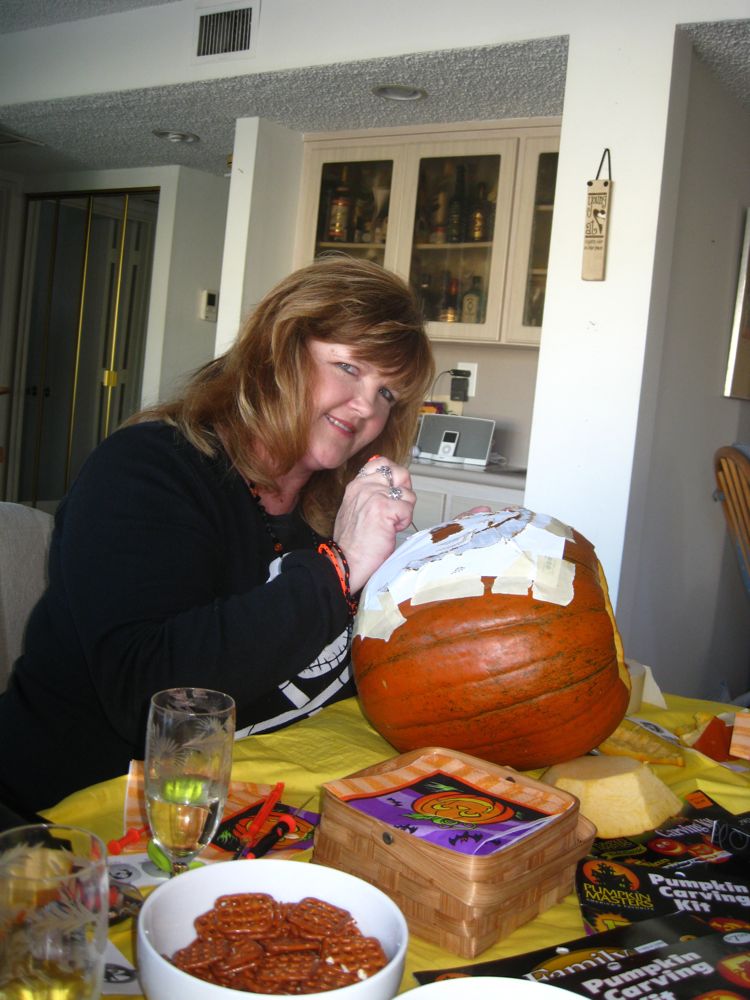 Sarge approves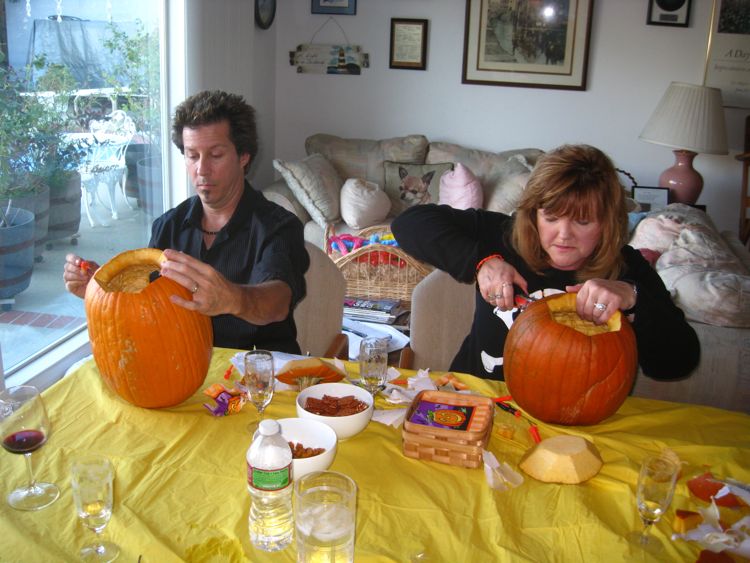 Hurring to finish
The Results
Nick Went First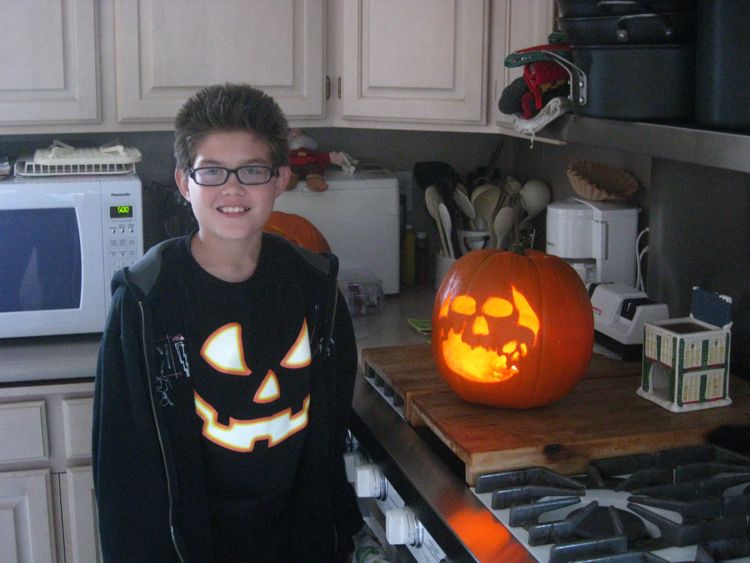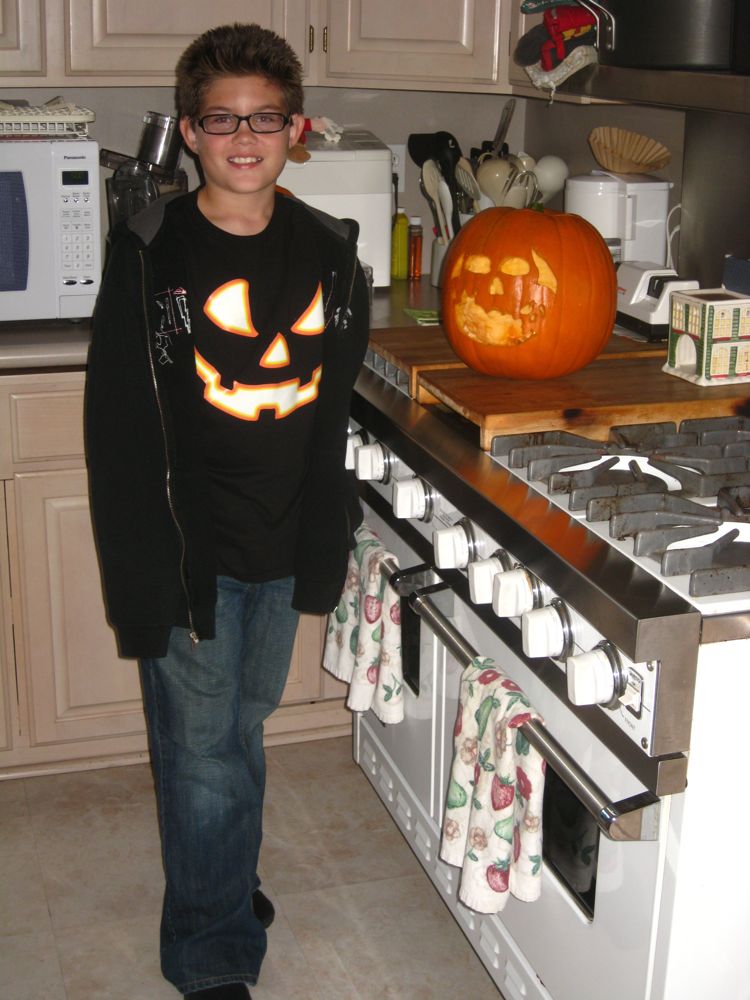 Followed By Grandma Sue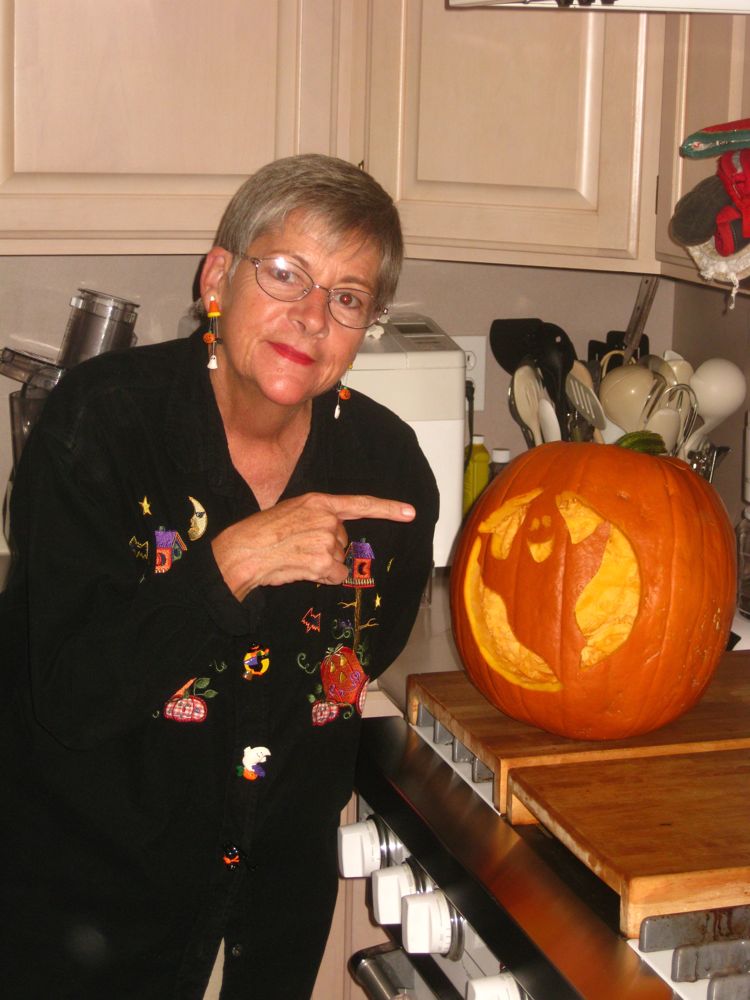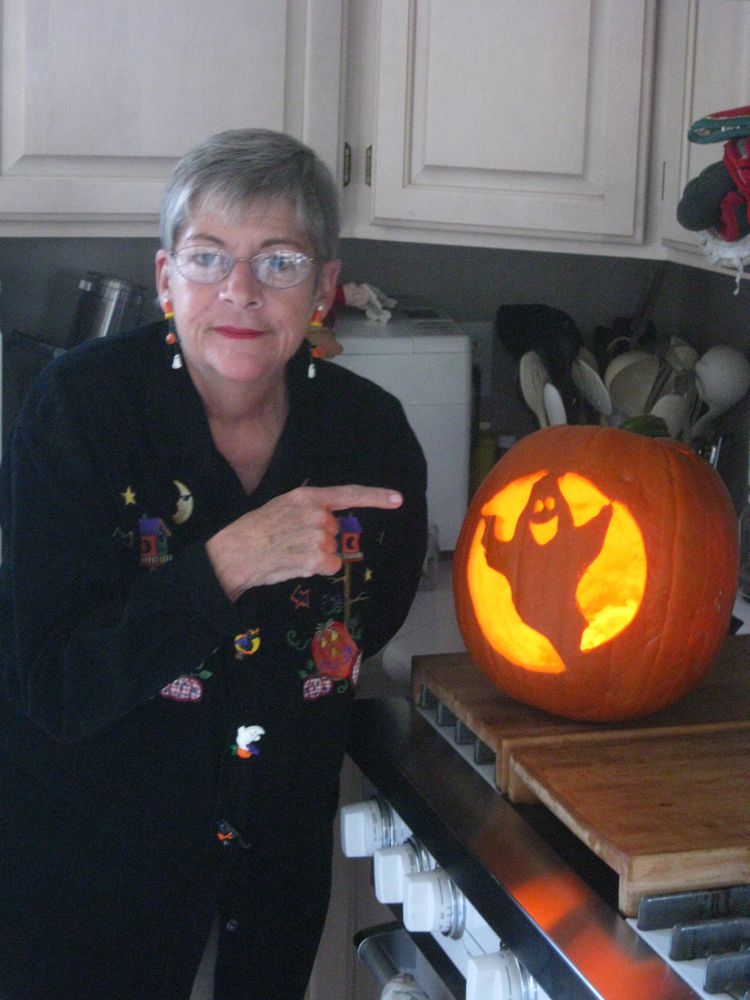 Robin Displays Her Handywork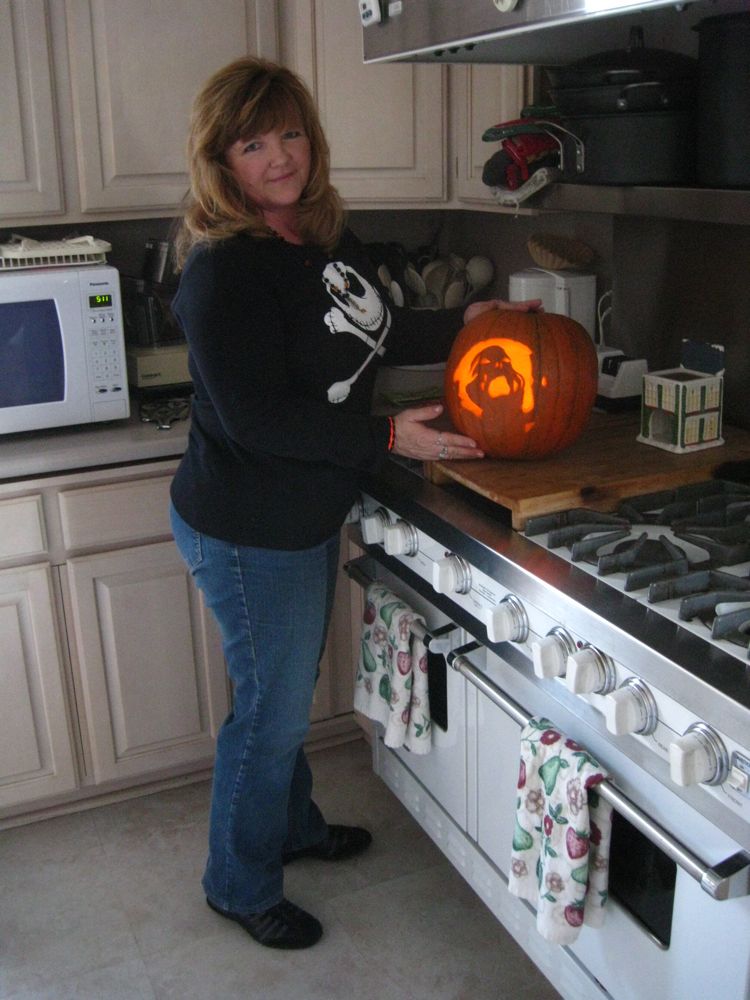 ...And Bob Shows Us How It Is Done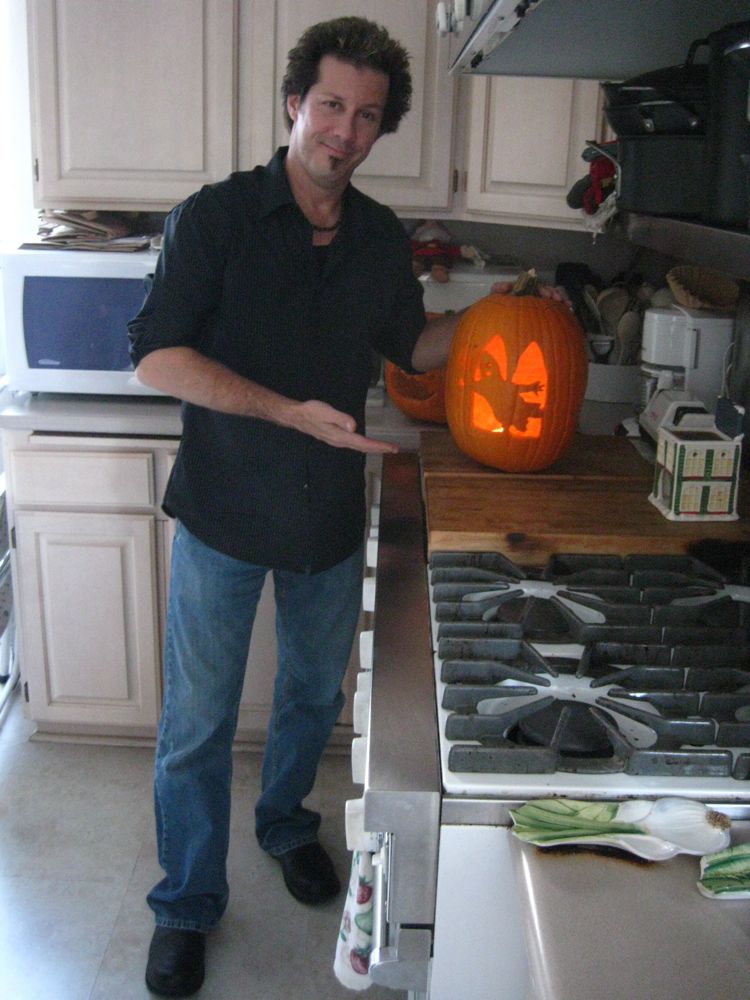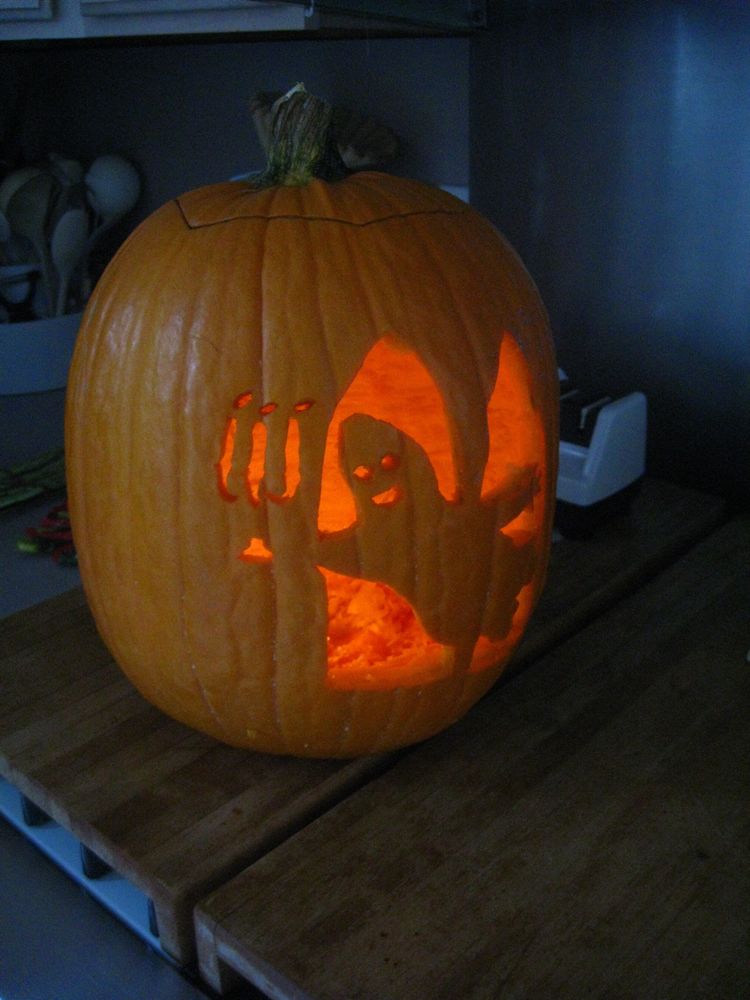 Preveza For Dinner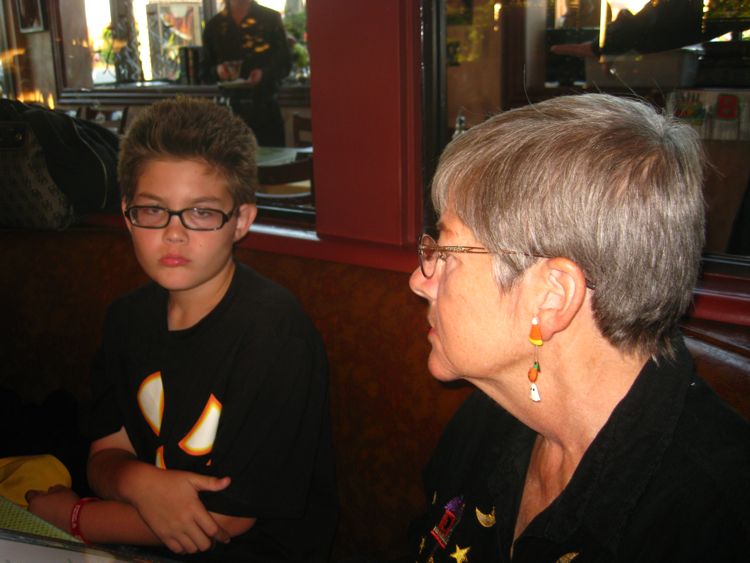 After Dinner Visiting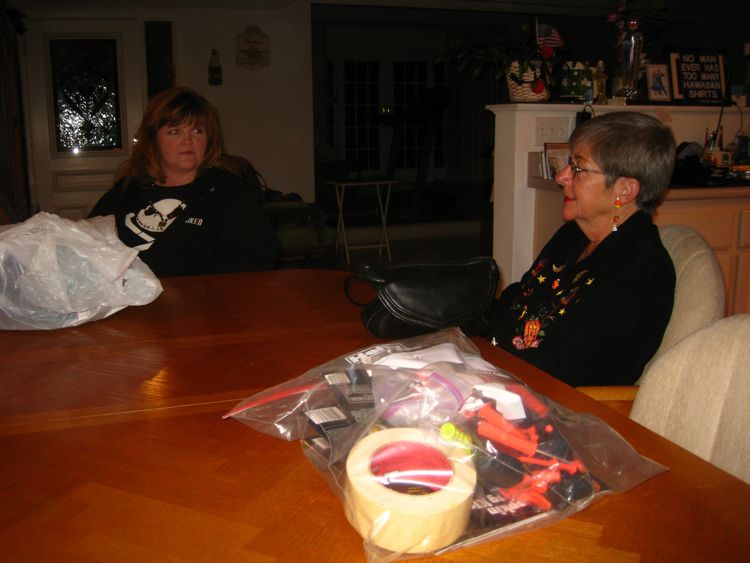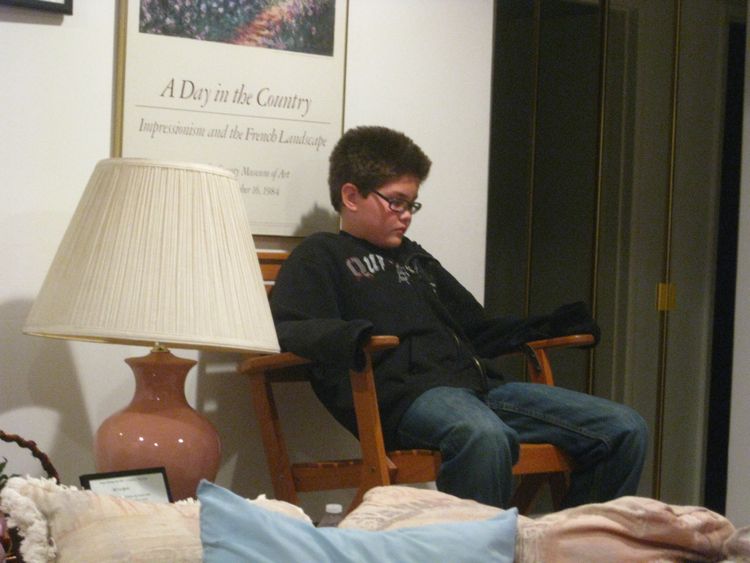 Off To See Bill Engvald At Cerritos