Page One - October Is Upon Us...
Page Created September 8th 2020 - Last Updated: 09/29/2022 18:35:PM
The holiday season has arrived and it will be drastically different than all others in the past three decades. The love of my life passed in February and I am attempting to adjust to a new way of living. We also lost my son, Mitch in October do it is a double hit. Bah Humbug 2020!
I was blessed to have people in my life that care making this year easier than I expected. I am seeing a wonderful lady, Dr. Mary Cote, who Sue and I have known since 2003. It's special to be with someone you know and can share things with, especially during the holiday season.
Miss Mary joined us this year and things are looking up!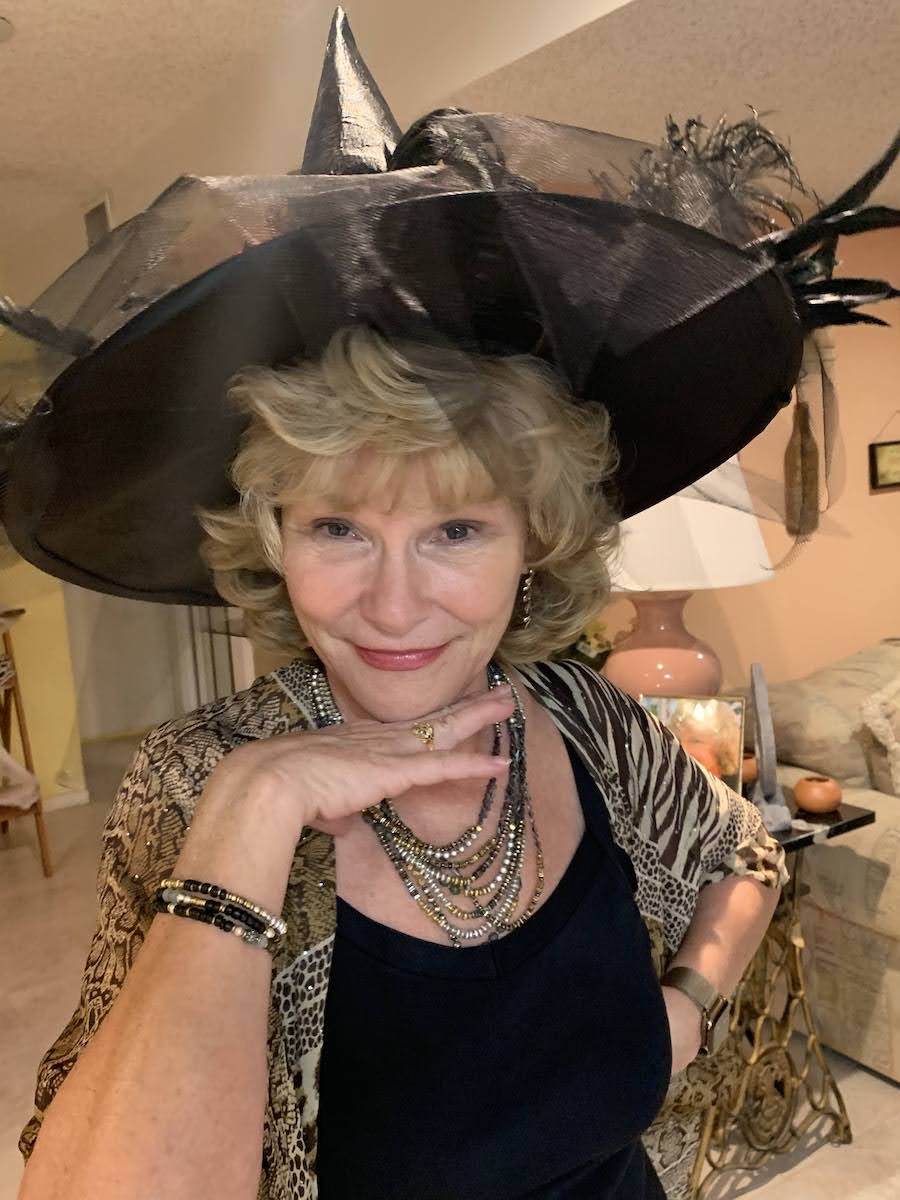 Miss Mary jopined us this year
Please join us during this Halloween season. We plan to have fun and move forward.
Roger's Gardens always had their Halloween Boutique up and running well ahead of Halloween and Mary and I decided to see it together for the first time. We made a day of it with a little shopping, a visit to the gardens, a fly-by at the Santa Ana Elks Lodge, and then a dinner of bones from the local rib joint. Join the fun!
We celebrated "Life Day" every year on October 23 and this year Sue is no longer constrained to her Earthly bonds.
Mary, Robin, and I went to Patty's Place and celebrated. It was indeed difficult but I was surrounded by people who care making it easier on me.
The Adams, Dudas, and Linds joined us for the pre-pumpkin carving dinner at the Himalayan Grill in Sunset Beach. Great fun was had by all!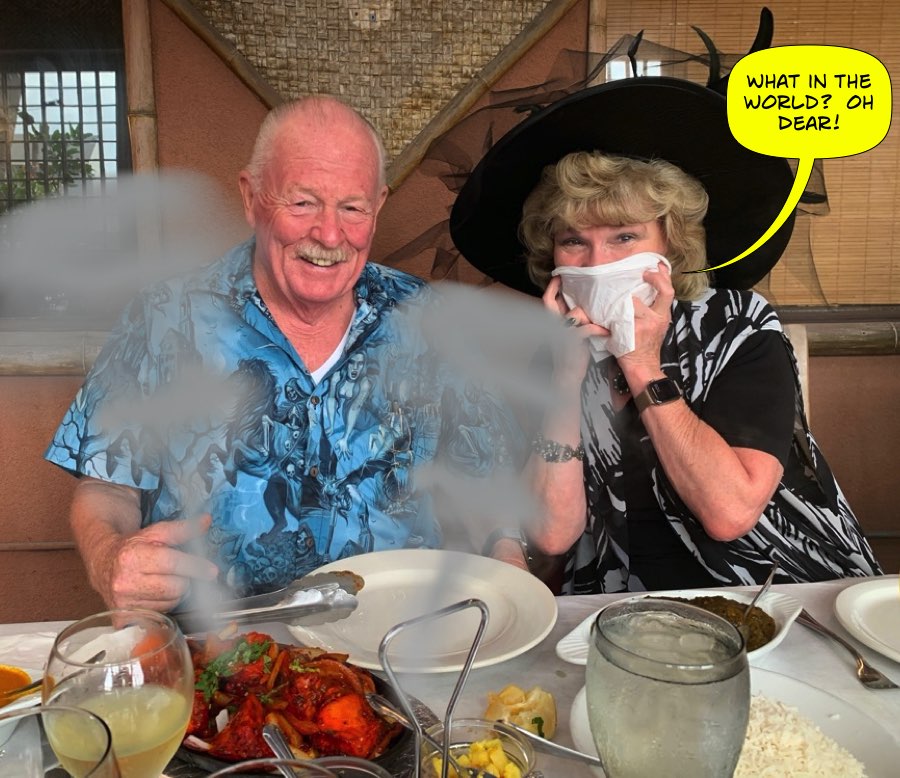 We all jumped in our vehicles and transported ourselves to Chez Liles for a great pumpkin carving extravaganza!