Fun At The Elks Halloween 2010 10/29/2010 (Page One)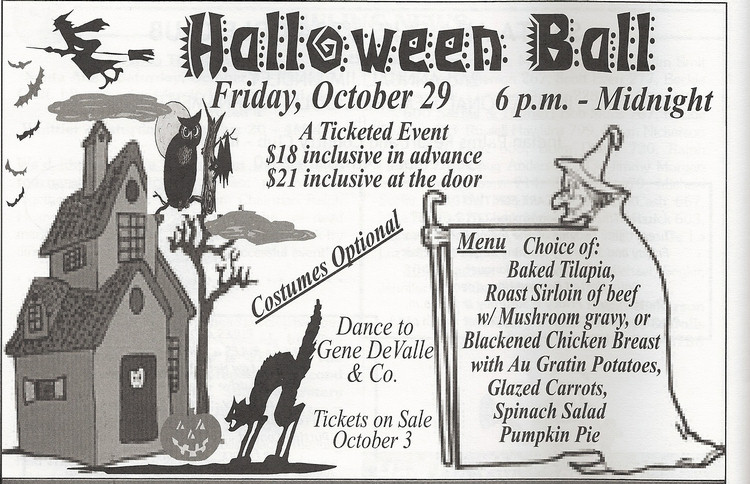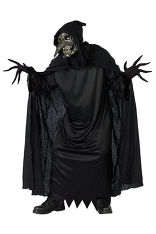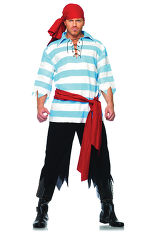 Who is whom this evening???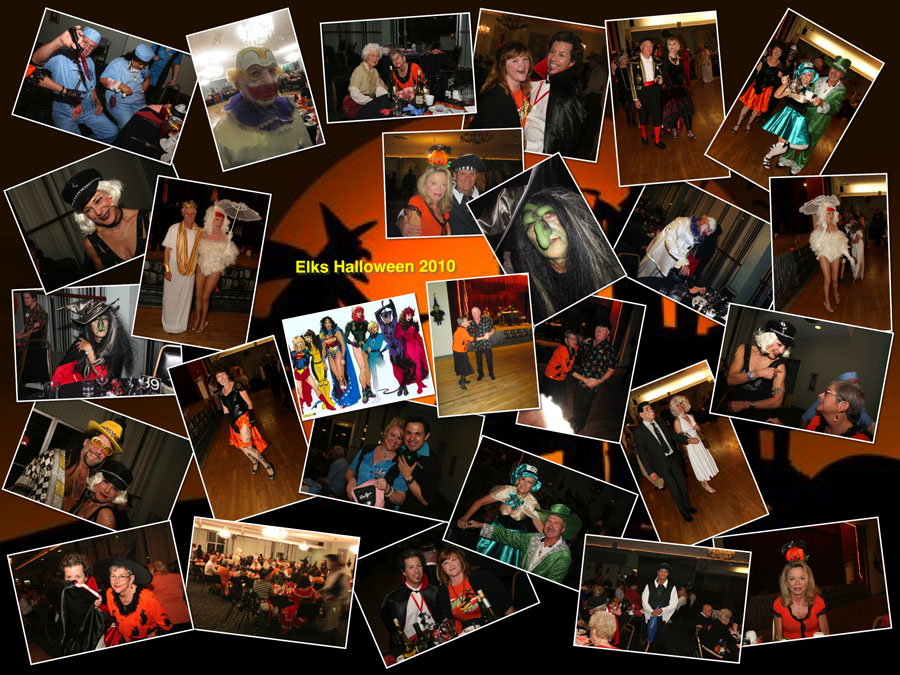 Click for full sized (3200px x 2400px_
On With The Frivolity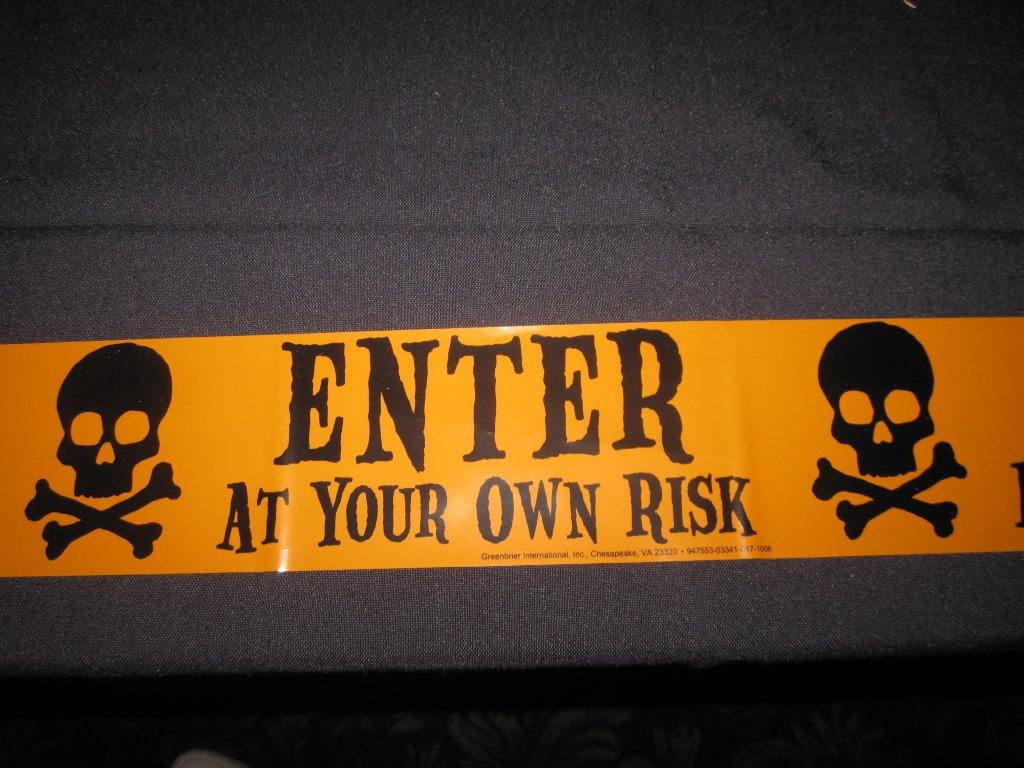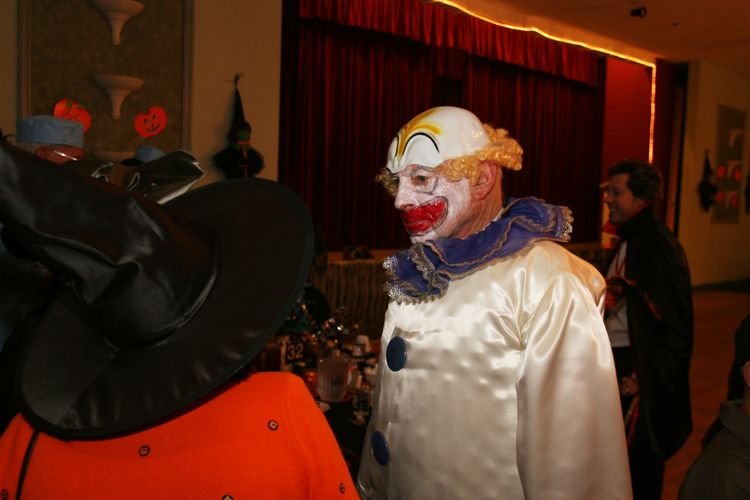 "Herb! It that you???"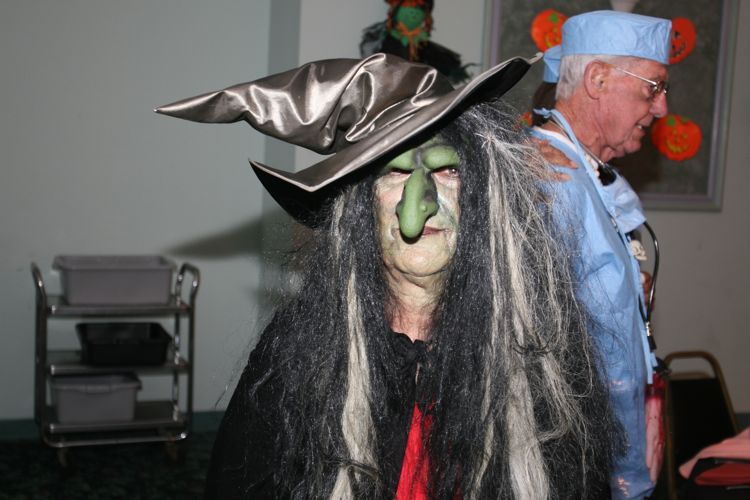 Ew! Wicked indeed
Did you know? - In anthropological terminology a 'witch' differs from a sorcerer in that they do not use physical tools or actions to curse; their maleficium** is perceived as extending from some intangible inner quality, and the person may be unaware that they are a 'witch', or may have been convinced of their own evil nature by the suggestion of others.
** Maleficium is a Latin term meaning "wrongdoing" or "mischief" and is used to describe malevolent, dangerous, or harmful magic, "evildoing" or "malevolent sorcery". In general, the term applies to any magical act intended to cause harm or death to people or property.

There is a doctor in the house!
Sue hugs the bowlers... And here we thought that green thing was a crystal ball

A little spooky in the corner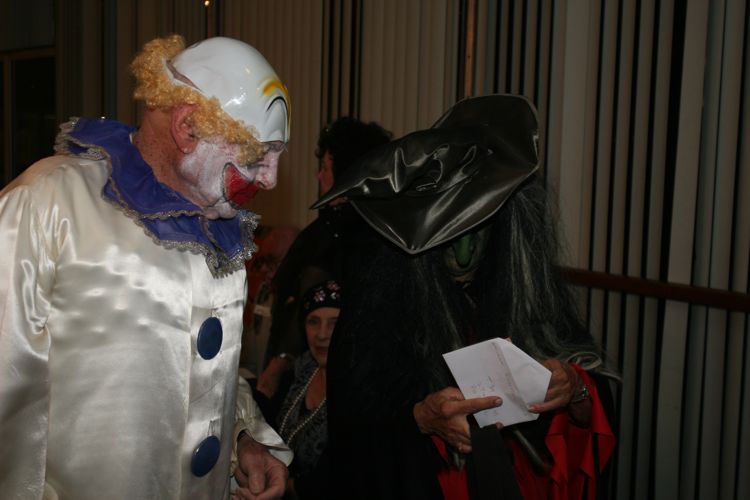 The Witch finds our which!
New Medical Care Program...Bring Your Own Organ
Did you know? - In biology and anatomy, an organ (Latin: organum, "instrument, tool", from Greek ὄργανον, organon, "organ, instrument, tool") is a collection of tissues joined in structural unit to serve a common function.
Usually there is a main tissue and sporadic tissues. The main tissue is the one that is unique for the specific organ. For example, main tissue in the heart is the myocardium, while sporadic are the nerves, blood, connective etc.. Functionally related organs often cooperate to form whole organ systems. Organs exist in all higher biological organisms, in particular they are not restricted to animals, but can also be identified in plants. An example of this is the bladder. In single-cell organisms like bacteria, the functional analogues of organs are called organelles.
A hollow organ is a visceral organ that is a hollow tube or pouch (as the stomach or intestine) or that includes a cavity (as of the heart or urinary bladder)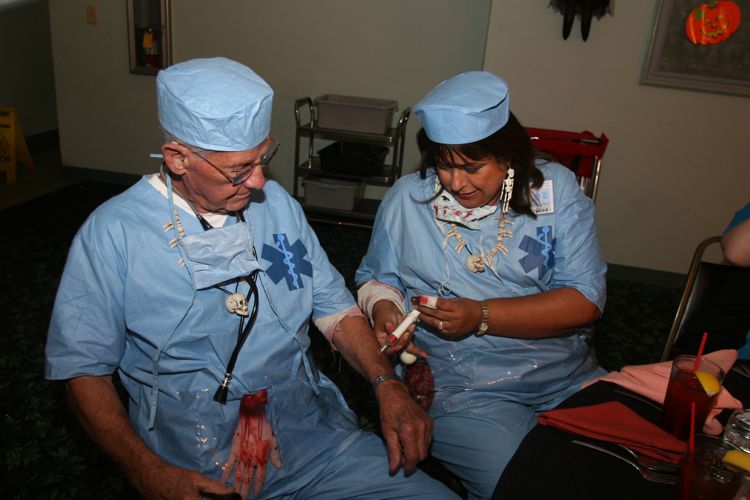 "OMG, I am shot!"
Lucky it wasn't Paul, we could remove a quart or two of red wine!

Brenda and Sam make a perfect 300!
Did you know? - There are many forms of bowling, with one of the most recent being ten-pin bowling. Primitive forms of bowling may have existed in ancient times as early as A.D. 300 in Germany, and also in ancient Finland and Yemen. The first standardized rules were established in New York City, on September 9, 1895.
Count "Dadula" According To Nick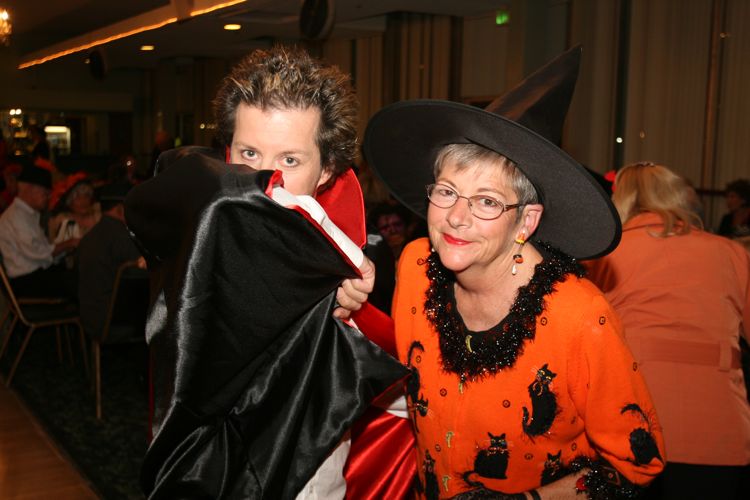 Bob and Sue... He promised not to bite
Did you know? - Dracula is an 1897 novel by Irish author Bram Stoker, featuring as its primary antagonist the vampire Count Dracula. It was first published as a hardcover in 1897 by Archibald Constable and Co.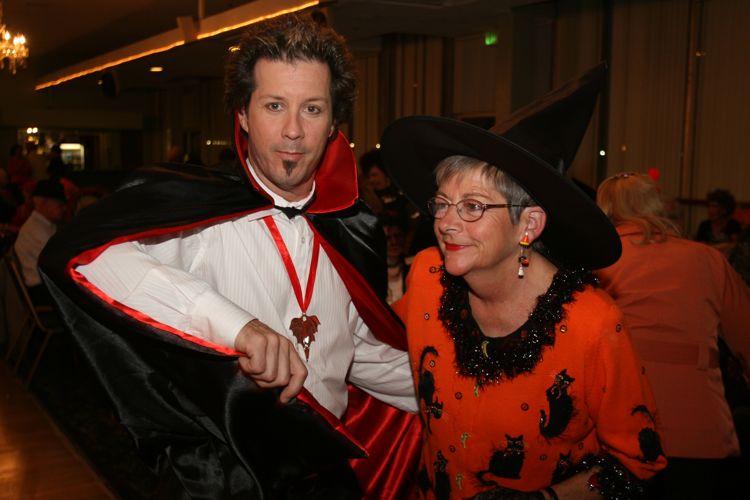 Unmasked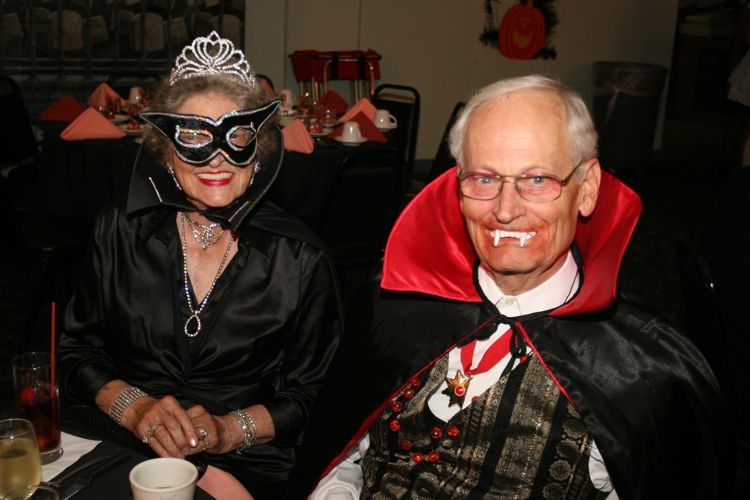 Eldon and Cathy
The Lodge Was A Sea Of Orange This Evening
Did You Know? - The colour orange occurs between red and yellow in the visible spectrum at a wavelength of about 585–620 nm, and has a hue of 30° in HSV colour space. It is numerically halfway between red and yellow in a gamma-compressed RGB colour space, the expression of which is the RGB colour wheel. The complementary colour of orange is blue. Orange pigments are largely in the ochre or cadmium families, and absorb mostly blue light.
The colour is named after the orange fruit, after the appearance of the ripe fruit. Before this word was introduced to the English-speaking world, the colour was referred to as ġeolurēad (yellow-red).
The first recorded use of orange as a colour name in English was in 1512, in the court of King Henry VIII.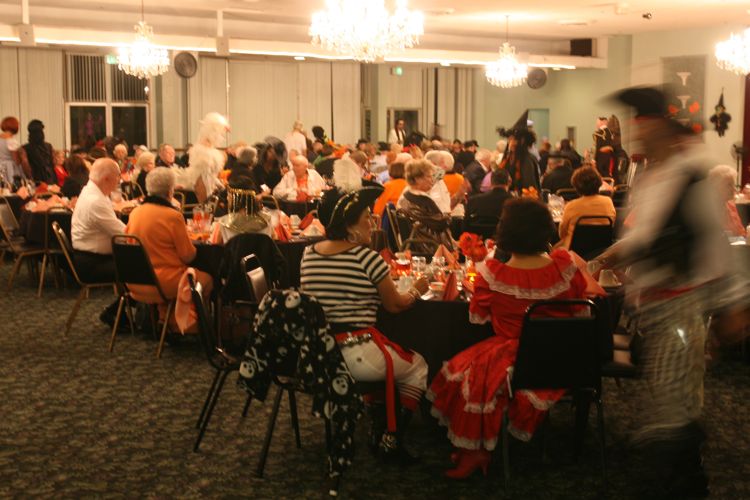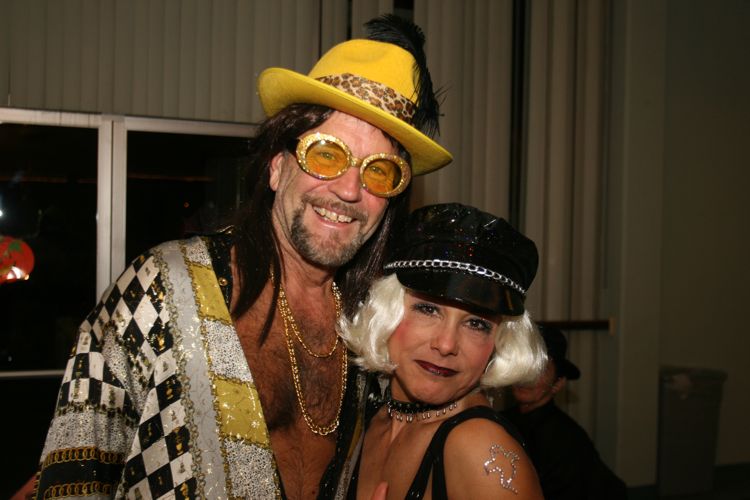 They are NOT rose colored glasses Bob!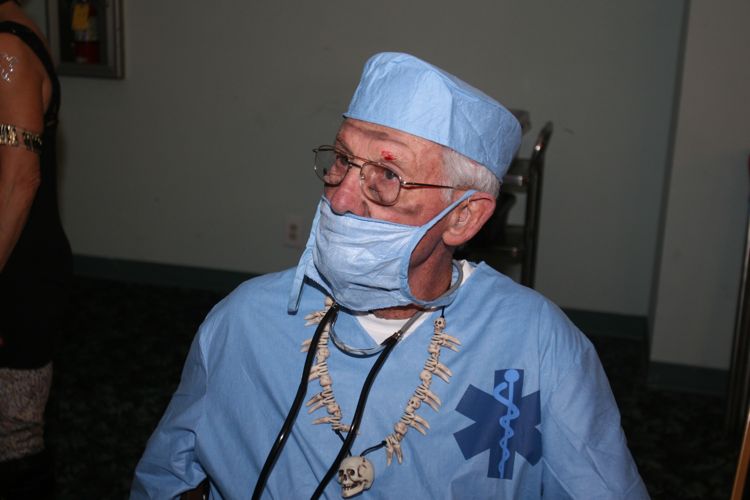 Dr. Dell at your service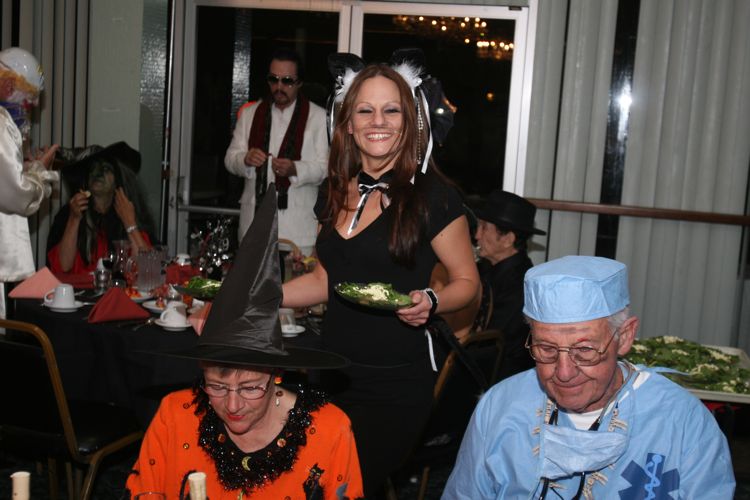 The feline is loose in the house

Everyone is dressed up tonight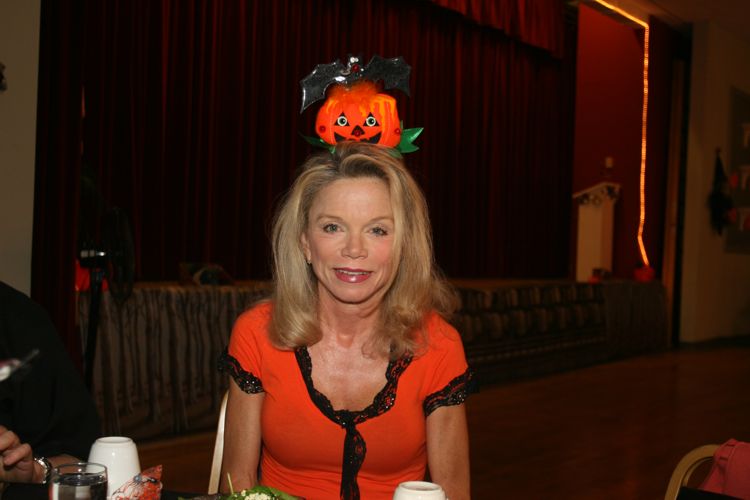 The pumpkin is part of Maryanne's headress.. Not a bad photo
Time To Look Around

We had goodies for the raffle!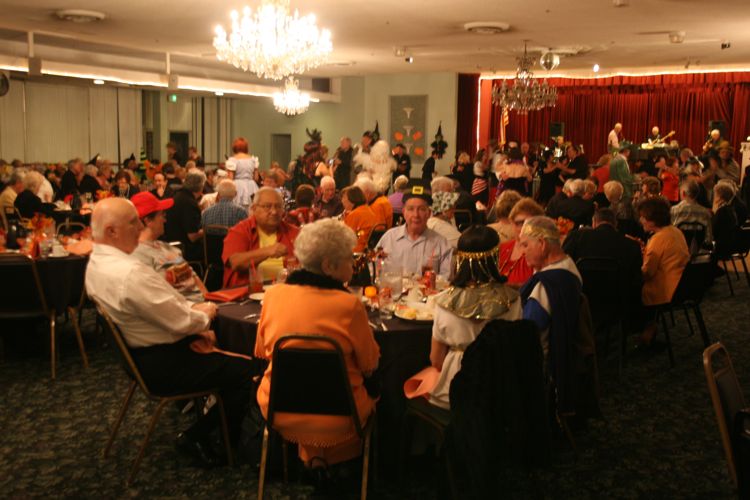 99% in costime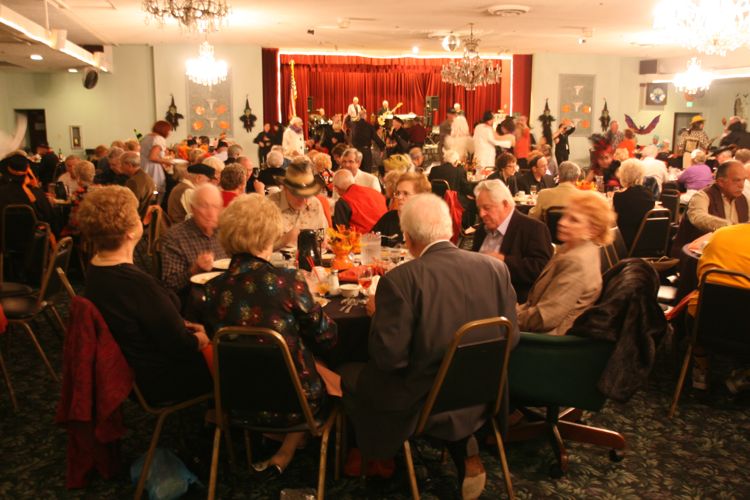 A sea of humanity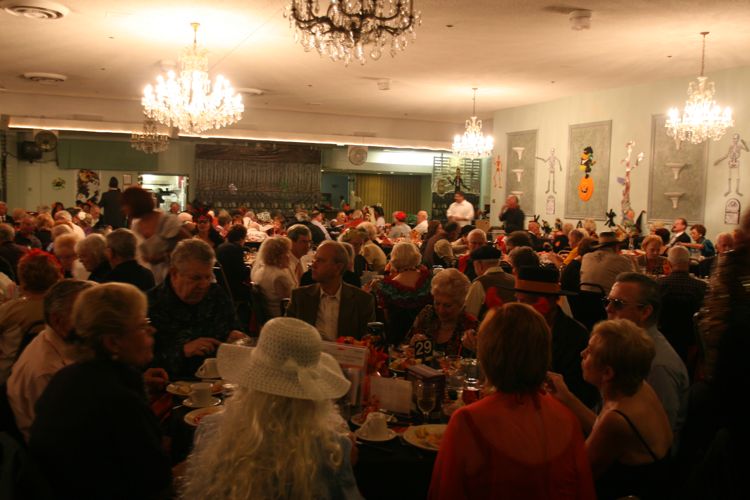 Excellent meal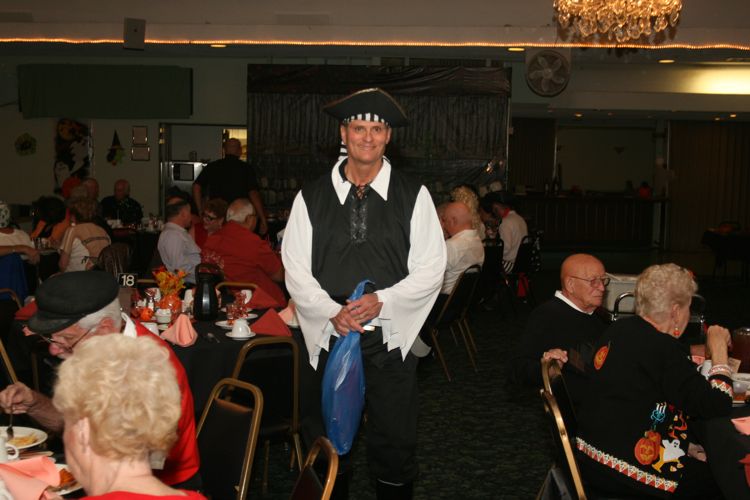 Craig changed into his costume

The table settings were great

Dinner time!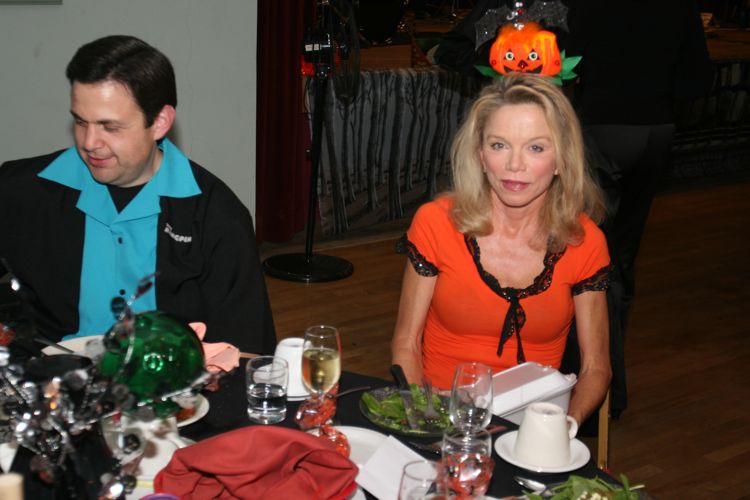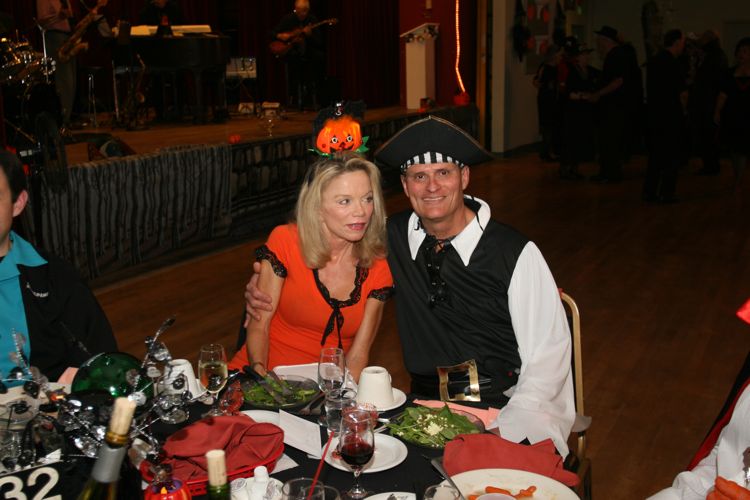 Yes Maryanne, never trust a pirate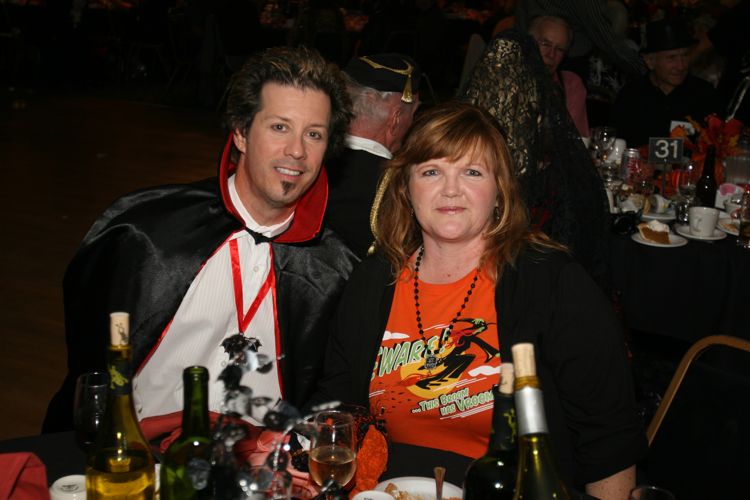 Bob and Robin are in to it this evening
Did you know? - The term costume can refer to wardrobe and dress in general, or to the distinctive style of dress of a particular people, class, or period. Costume may also refer to the artistic arrangement of accessories in a picture, statue, poem, or play, appropriate to the time, place, or other circumstances represented or described, or to a particular style of clothing worn to portray the wearer as a character or type of character other than their regular persona at a social event such as a masquerade, a fancy dress party or in an artistic theatrical performance.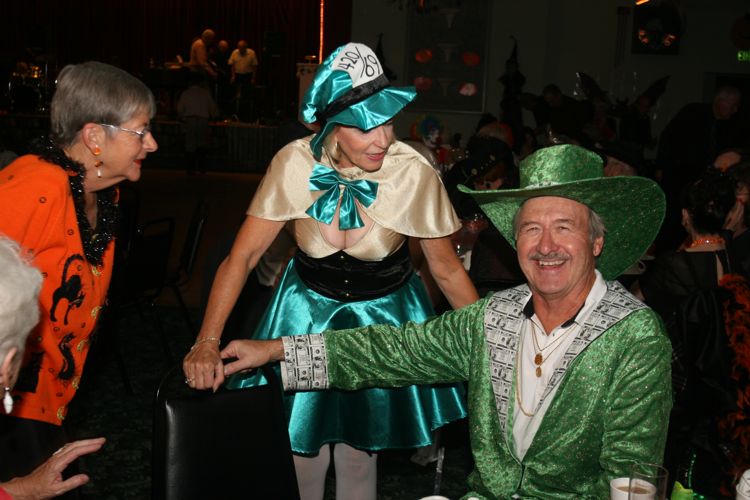 Helping the old man up... She is a lady she is!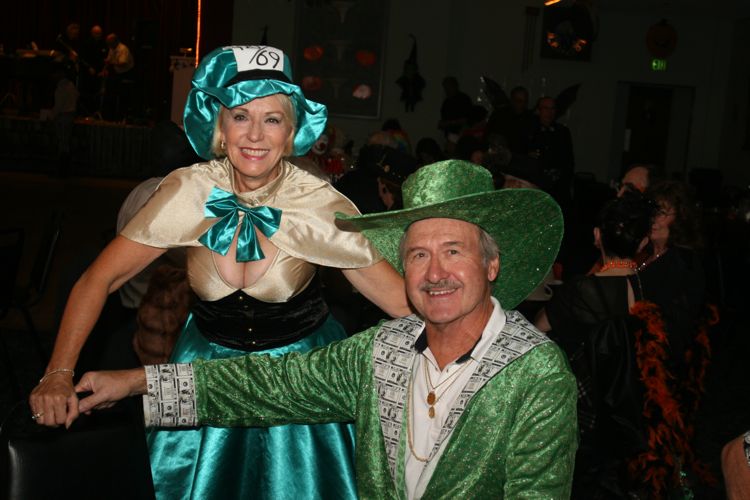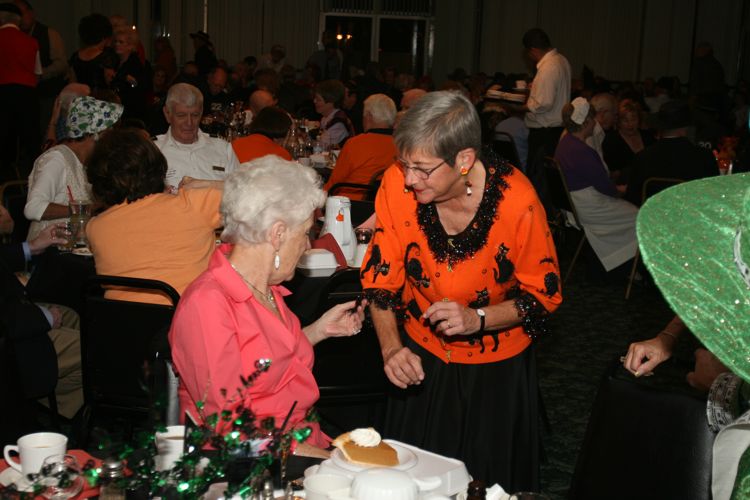 Lynne and Sue visiting

We found the masked man!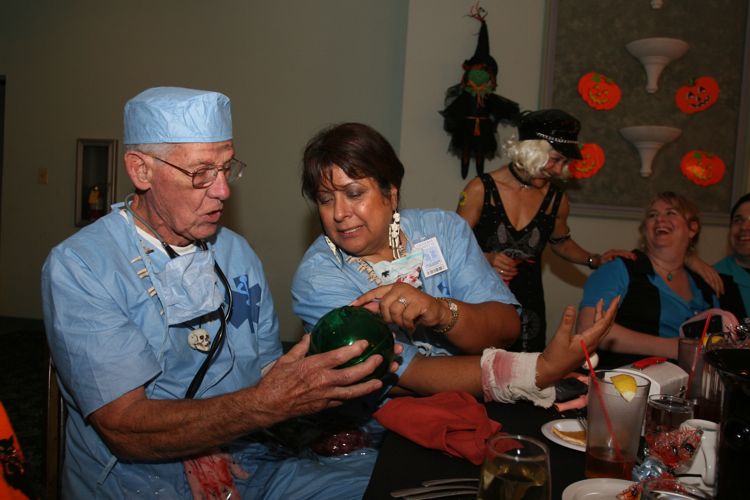 The doctors are consulting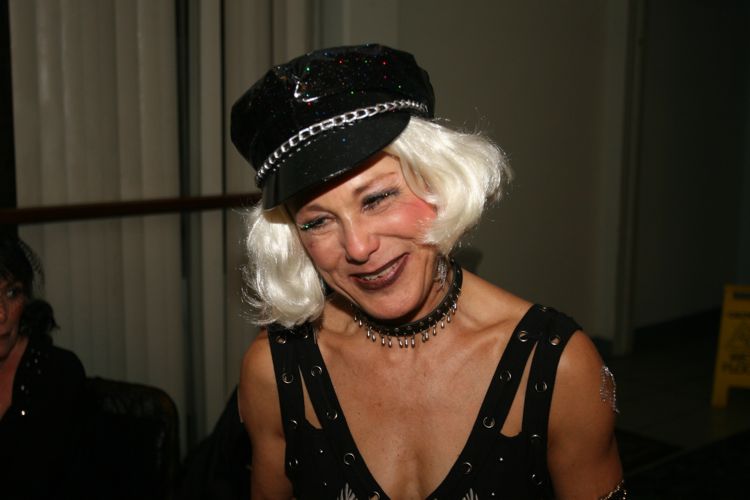 Donna did an excellent job on her hair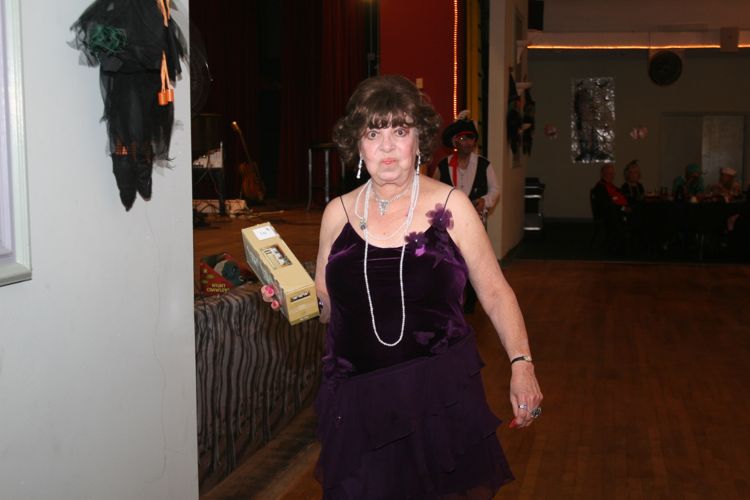 Gladys wins a prize

"See, nothing up here!"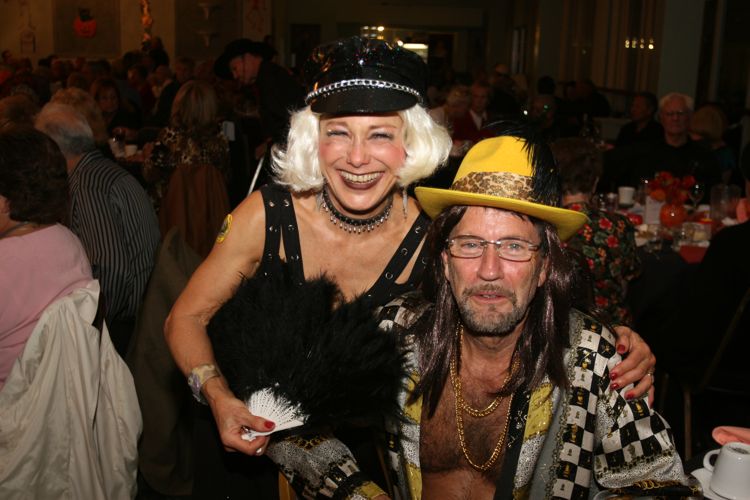 "What am I going to do???"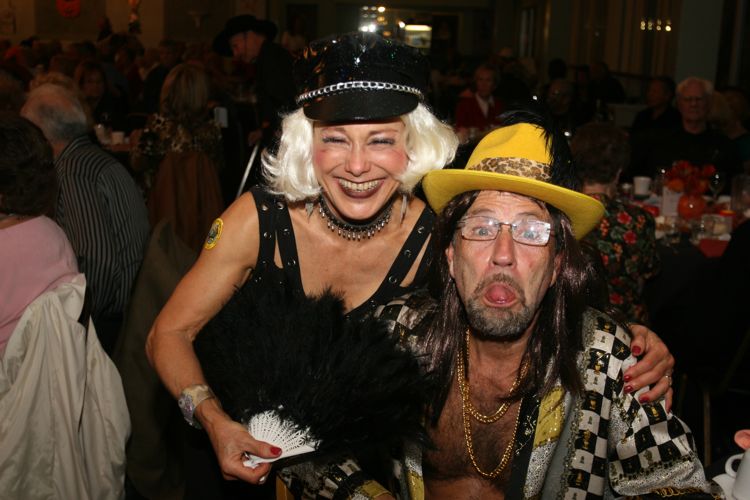 Bob blows a raspberry
Did you know? - Blowing a raspberry or strawberry or making a Bronx cheer is to make a noise signifying derision (and/or silliness), made by sticking out the tongue between the lips and blowing to make a sound reminiscent of flatulence. In the terminology of phonetics, this sound can be described as an unvoiced linguolabial trill [r̼̊]. It is never used in human language phonemically (i.e., to be used as a building block of words), but it is widely used across human cultures.
Nomenclature varies: in the US, Bronx cheer is sometimes used; otherwise, in the US and in other English-speaking countries, it is known as a raspberry, rasp or razz—the origin of which is an instance of rhyming slang, in which the non-rhyming part of a rhyming phrase is used as a synonym. In this case, "raspberry tart" rhymes with "fart". It was first recorded in 1890.
The term "Bronx Cheer" is used sarcastically because it's not a cheer; it is used to show disapproval. The term originated as a reference to the sound used by some spectators in Yankee Stadium, located in the Bronx, New York City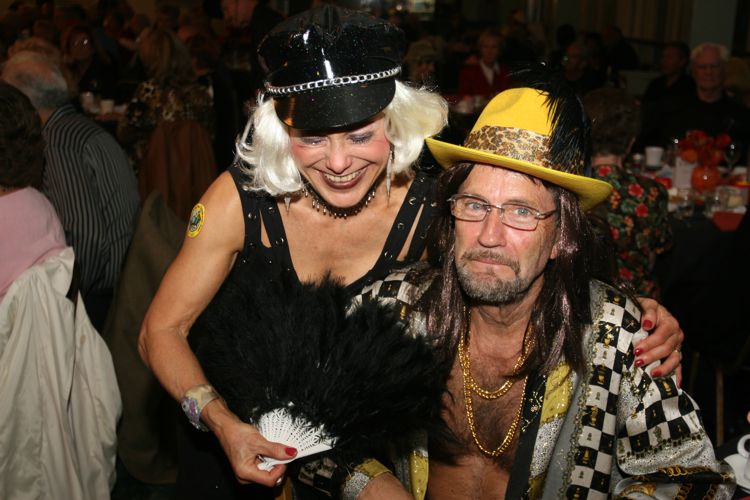 Donna gets tickeled!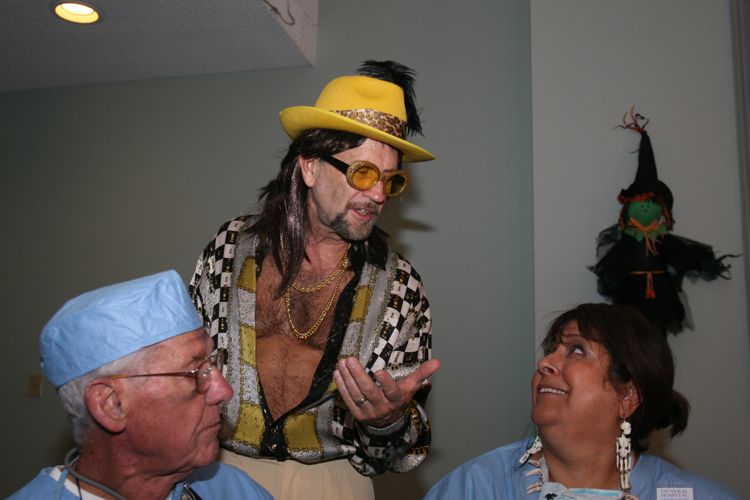 Now Bob has to explain to the doctors how the raspberry is done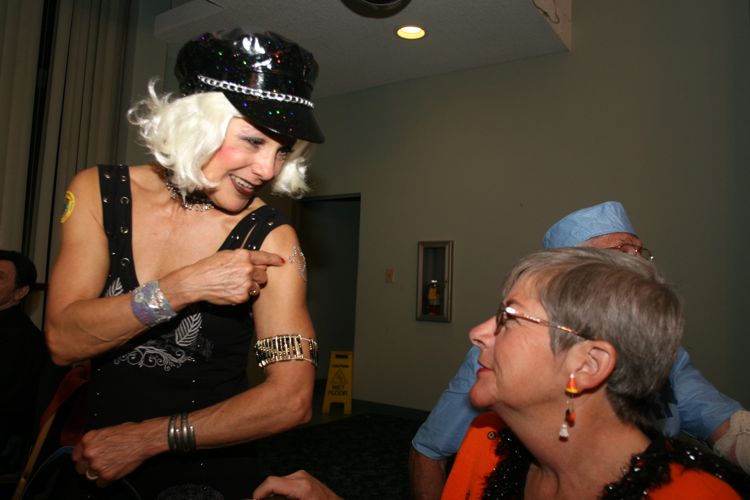 Sharing tattoos
Did you know? - The OED giv the etymology of tattoo as "In 18th c. tattaow, tattow. From Polynesian tatau. In Tahitian, tatu." The word tatau was introduced as a loan word into English, the pronunciation being changed to conform to English phonology as "tattoo". Sailors on later voyages introduced both the word and reintroduced the concept of tattooing to Europe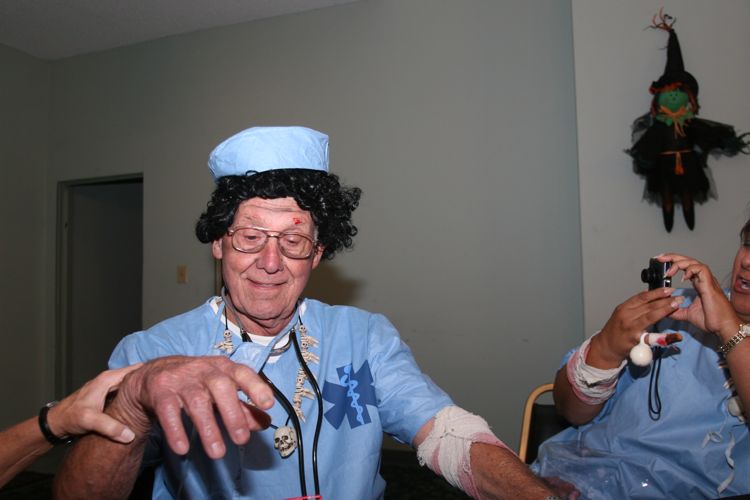 OMG, they are taking his pulse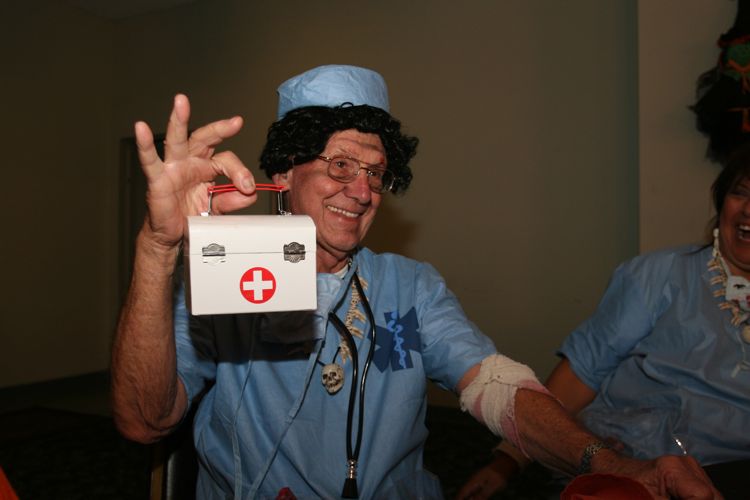 Doctor! Heal thyself