Old Time Radio For Halloween

What are these strange looking devices of torture?
Did you know that radio programs that were broadcast between the late 1920s through the early 1960s had significantly more variety than radio programming today?

Believe it or not, it's true! That era was often called "The Golden Age of Radio" -- and these were just some of the radio shows that dominated the airwaves of our yesteryears:

Comedy Shows (such as Amos & Andy and Father Knows Best )
Detective Shows (such as The Adventures of Phillip Marlow and Dragnet)
Westerns (such as Gunsmoke and Tales of the Texas Rangers)
Dramas (such as Lux Radio and War of the Worlds)
Quiz Shows (such as You Bet Your Life and Information Please)
Music and Variety Shows (such as Bing Crosby Show and Fitch Bandwagon)
Thrillers (such as Suspense and Escape)
Science Fiction (such as 2000 Plus and Dimension X)
Juvenile Shows (such as The Lone Ranger and Chandu The Magician)
Miscellaneous -- Historical (such as Mr. President and American Trail); Soap Operas (such as The Guiding Light and The Green Valley Line); and Sports (such as Adventures of Babe Ruth and Sports Broadcasts)
Turn Down The Lights And Listen To One Of These Tonight!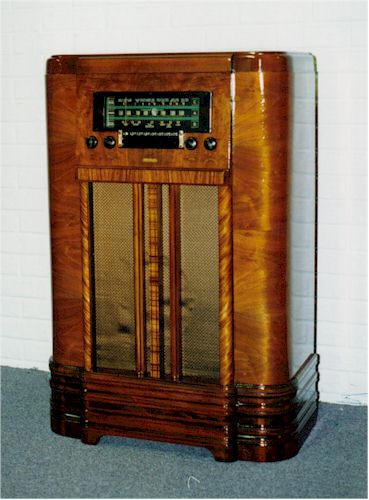 We had a radio just like this in our front room
so we could sit as a family and listen to radio...
Sure was better than television!