Halloween 2010 At The San Pedro Elks (10/31/2010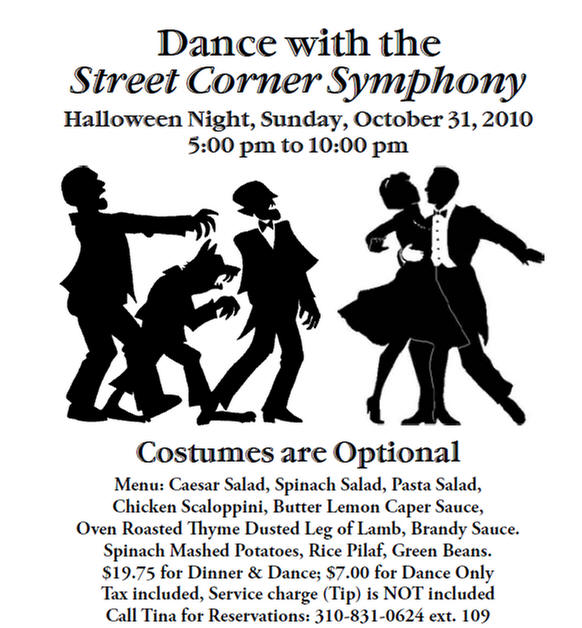 We drove and used the phone instead
We Are At It Again.... Having A Great Time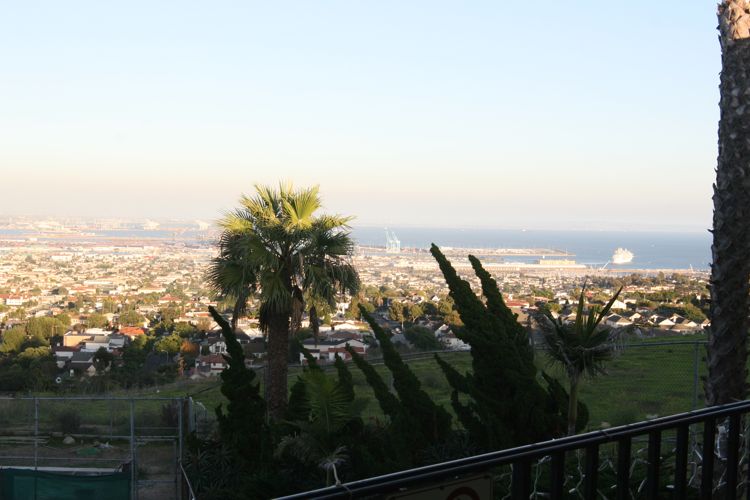 The cruise ship (right hand side) was just leaving port so it was 5:30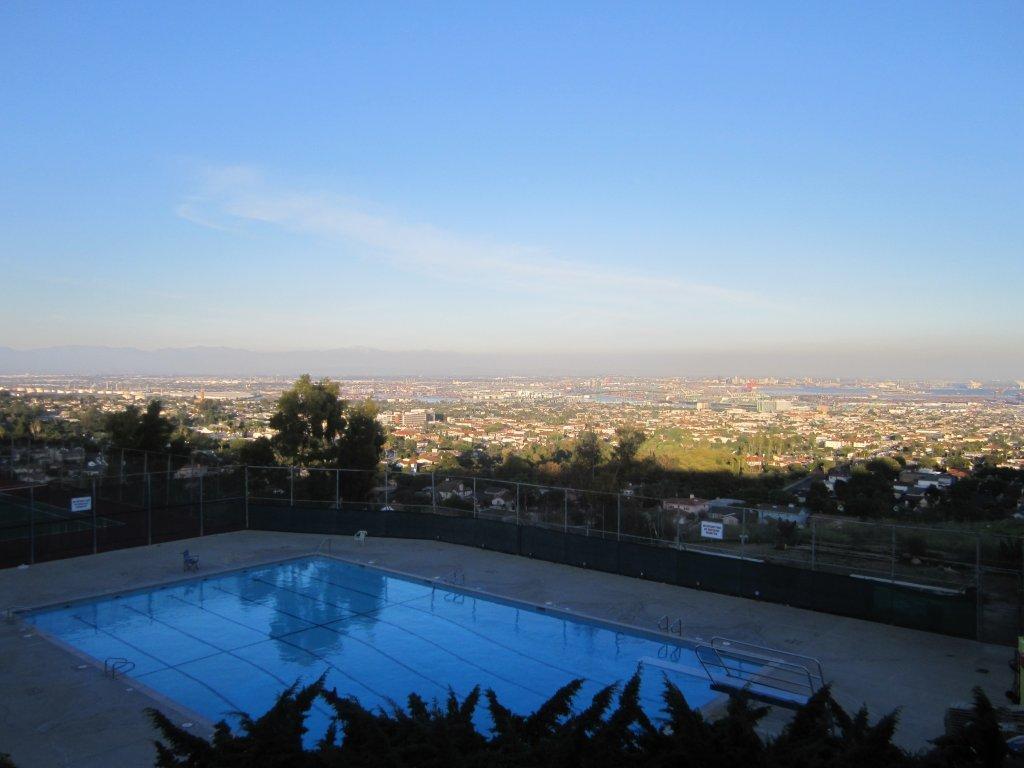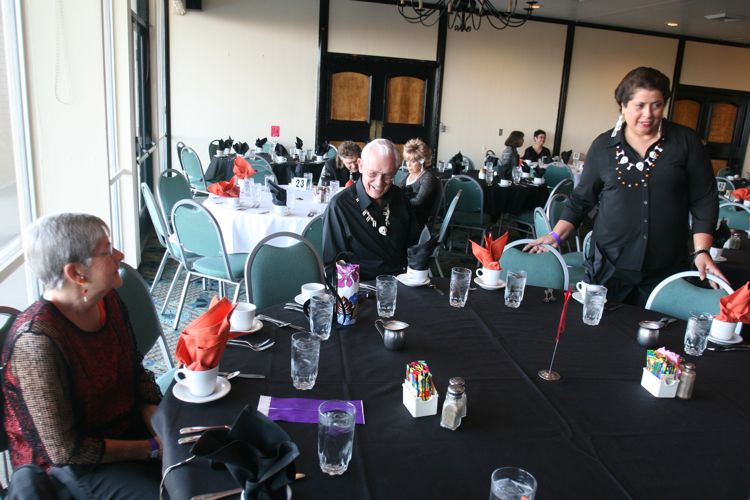 Our first table was a tad crowded

The "Tourists" were looking good this evening
Did you know? - Tourism is travel for recreational, leisure or business purposes. The World Tourism Organization defines tourists as people who "travel to and stay in places outside their usual environment for more than twenty-four (24) hours and not more than one consecutive year for leisure, business and other purposes not related to the exercise of an activity remunerated from within the place visited."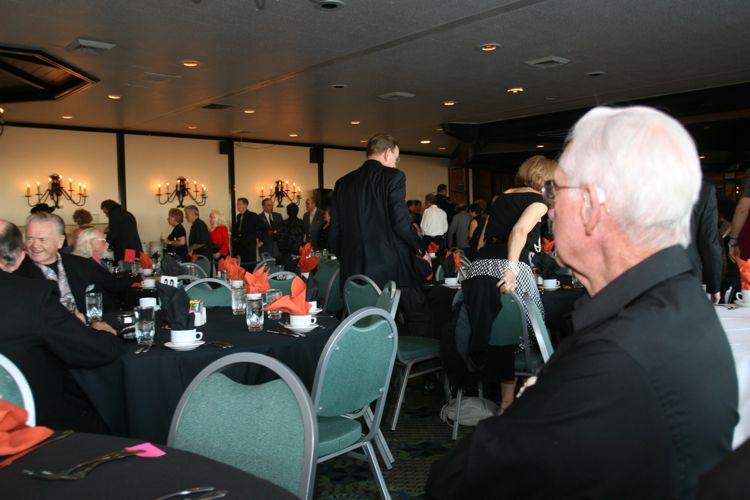 Del eyeing Dolly (we will see her later!!)

Purple markers
Did You Know - Purple is a general term used in English (Australia, Canada, New Zealand, UK and USA) for the range of hues of color occurring between red and blue. In additive light combinations it occurs by mixing the primary colors red and blue in varying proportions. It is a secondary color due to the fact that two colors (blue and red) make up this color. In subtractive pigments it can be equal to the primary color magenta or be formed by mixing magenta with the colors red or blue, or by mixing just the latter two, in which case a color of low saturation will result.
Low saturation will also be caused by adding a certain quantity of the third primary color (green for light or yellow for pigment). There is a disagreement over exactly which shades can be described as purple, some people preferring more precise terms such as magenta or heliotrope for particular shades. A difference in retinal sensitivity to red and blue light between individuals can cause further disagreement.
In color theory, a "purple" is defined as any non-spectral color between violet and red (excluding violet and red themselves). The spectral colors violet and indigo are not purples according to color theory but they are purples according to common English usage since they are between red and blue
In human color psychology, purple is also associated with royalty and nobility (stemming from classical antiquity when Tyrian Purple was only affordable to the elites).
Did you know? - Carmen Miranda (9 February 1909 – 5 August 1955) was a Portuguese-born Brazilian samba singer, Broadway actress and Hollywood film star popular in the 1940s and 1950s. She was, by some accounts, the highest-earning woman in the United States and noted for her signature fruit hat outfit she wore in the 1943 movie The Gang's All Here. She is considered the precursor of Brazil's Tropicalismo. She was born as Maria do Carmo de Miranda e da Cunha in Várzea da Ovelha, a village in the northern Portuguese municipality of Marco de Canaveses.
On August 4, 1955, Miranda suffered a heart attack during a segment of the live TV show The Jimmy Durante Show, although she did not realize it. After completing a dance number (which was later aired on A&E Network's Biography episode about Miranda), she fell to her knees, and Durante instinctively told the band to "stop da music!". He helped Miranda up to her feet as she laughed "I'm all out of breath!". "Dat's OK, honey, I'll take yer lines", Durante replied. Miranda laughed again and quickly pulled herself together, finishing the show. At the end of the broadcast, she smiled and waved, then exited the stage. She died later that night after suffering a second heart attack at her home in Beverly Hills.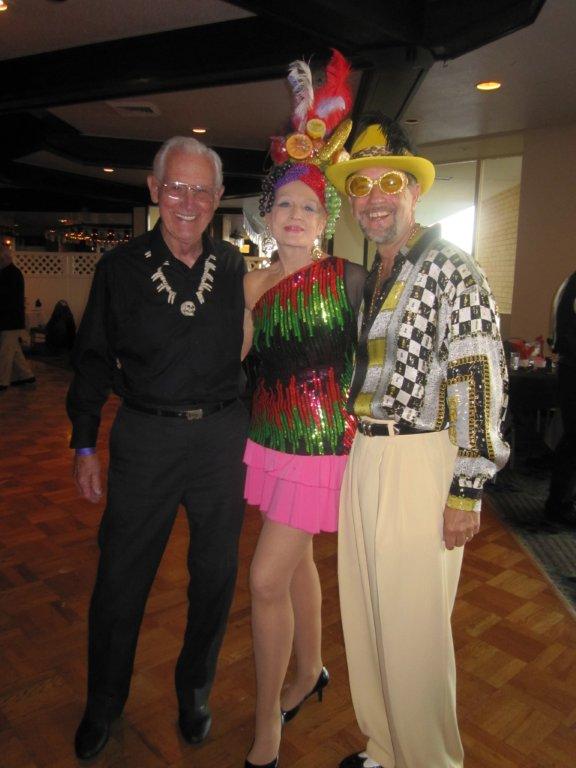 The hat gives it away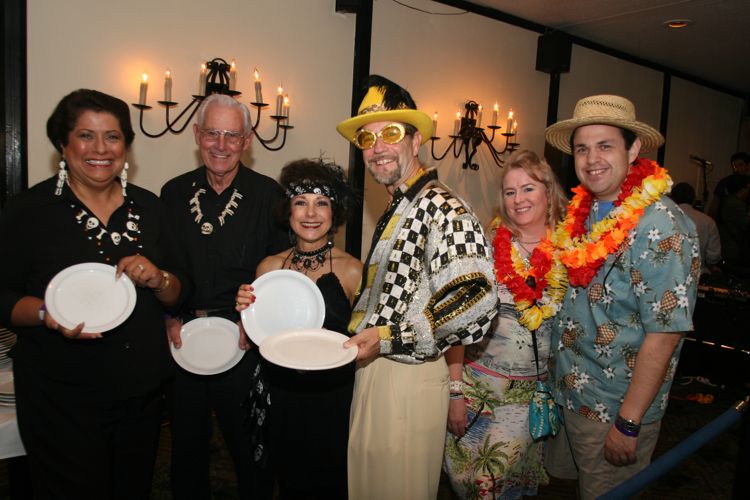 They be powerful hungry... Frisbee in the parking lot, five minutes
Did you know? - Walter Frederick Morrison discovered a market for the modern day flying disc in 1938 when he and his future wife Lucile were offered 25¢ for a cake pan that they were tossing back and forth to each other on the beach in Santa Monica, California. "That got the wheels turning, because you could buy a cake pan for 5 cents, and if people on the beach were willing to pay a quarter for it, well, there was a business", Morrison told the Virginian-Pilot in 2007.
They continued their business until World War II when he served in the army Air Forces flying P-47s and spent time as a prisoner of war. Upon his return from the war, Morrison sketched a design for an aerodynamically-improved flying disc he dubbed the Whirlo-Way. By 1948 after design modifications and experimentation with several prototypes, Morrison and his business partner Warren Franscioni began producing the first plastic discs. They re-named their invention Flyin-Saucer in the wake of reported UFO sightings.
"We worked fairs, demonstrating it", Morrison told the Virginian-Pilot. "That's where we learned we could sell these things, because people ate them up." Morrison and Franscioni ended their partnership in 1950. After further design refinements in 1955, Morrison began producing a new disc, which he called the Pluto Platter. He sold the rights to Wham-O in 1957, the company named the disc the Frisbee and the following year, Morrison was awarded US Design Patent 183,626 for his flying disc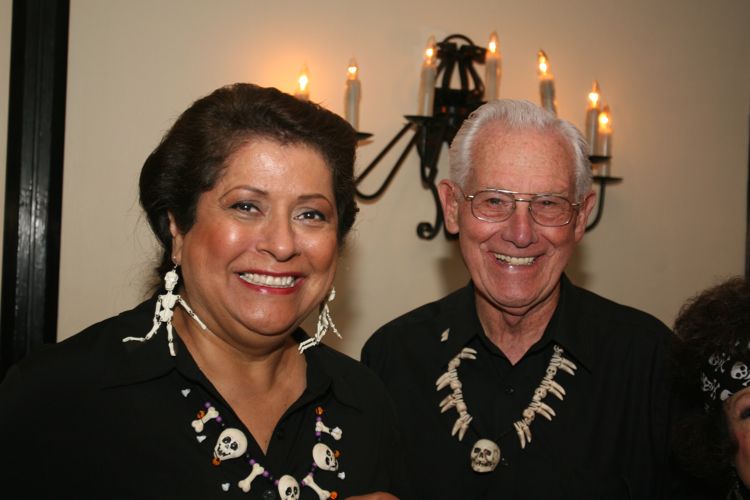 Leftover bones from Friday evenings operations! (See Santa Ana Elks )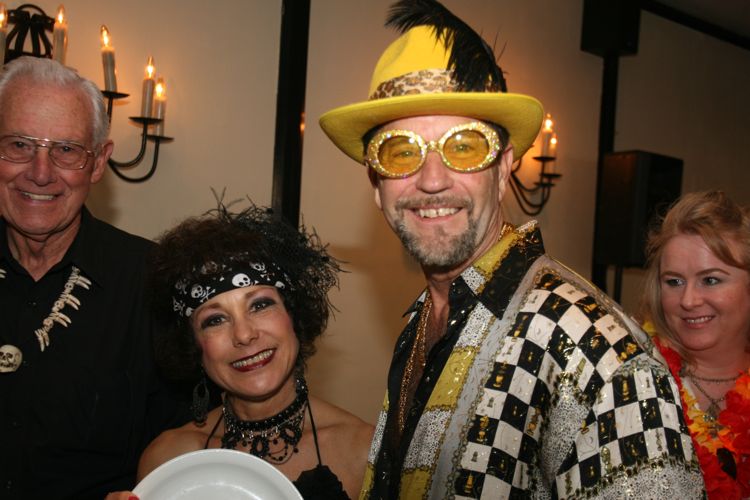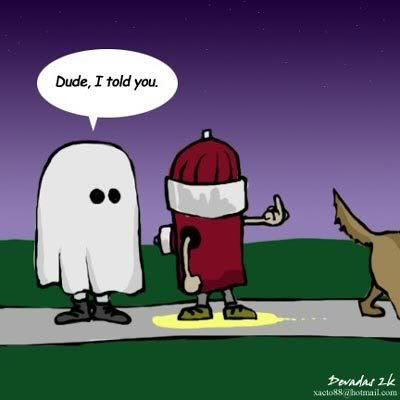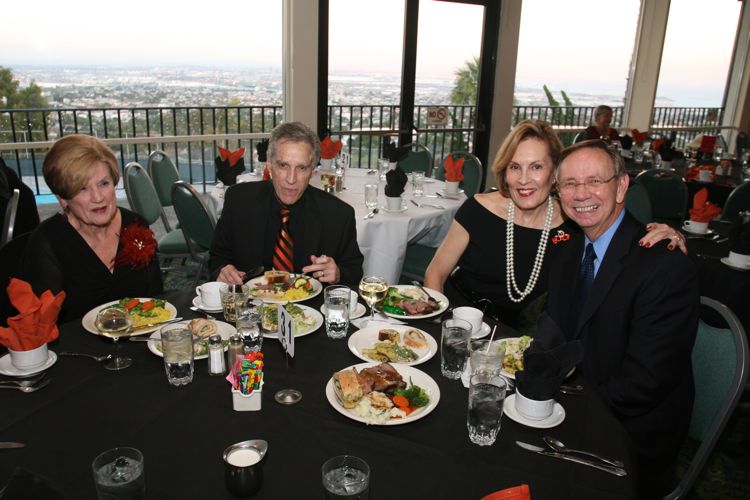 Nightlighters can be found everywhere

Kathy and om Berg

The Harringtons
Great View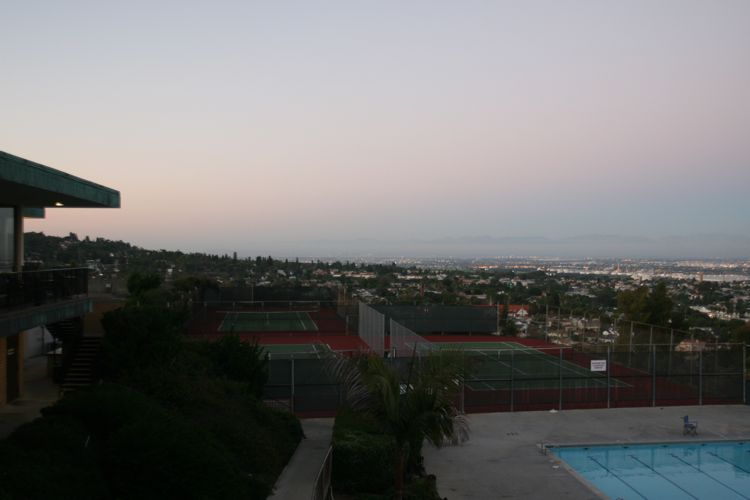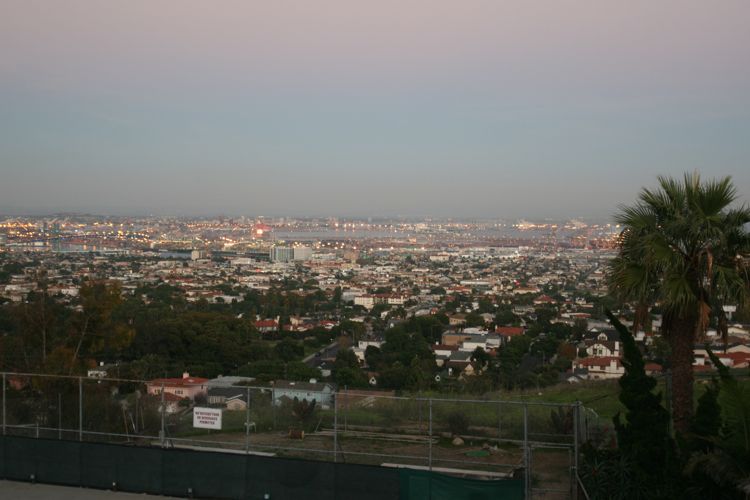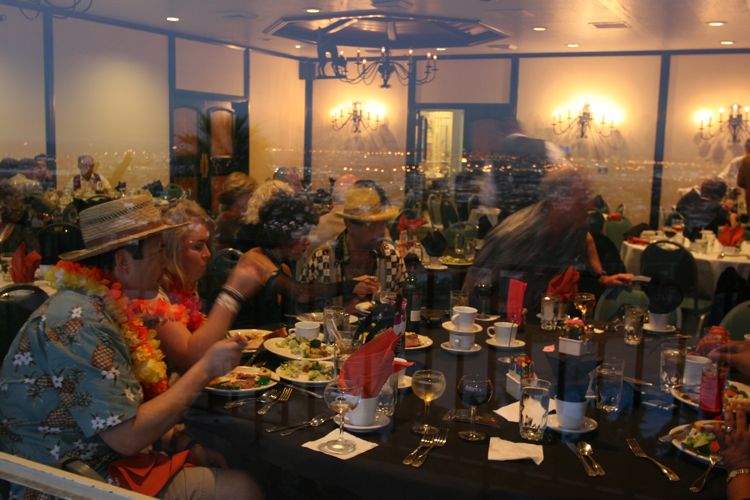 Meanwhile inside food is being consumed
Dancing Has Begun In Ernest And We Moved Tables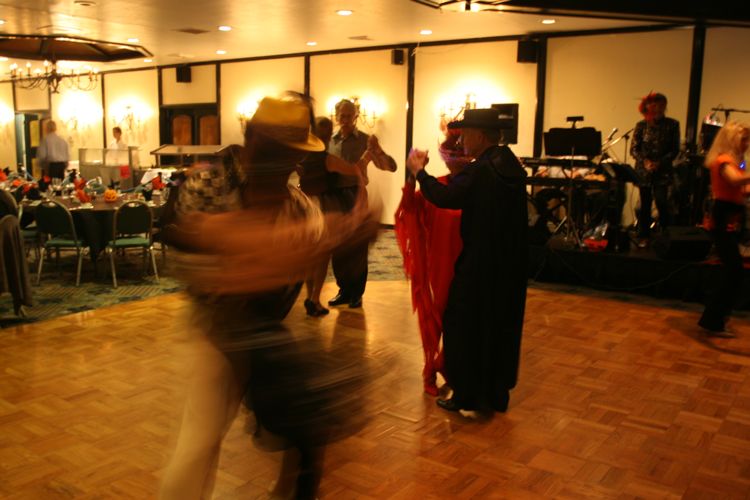 Del looks good in a black beard
Did you know? - A beard is the collection of hair that grows on the chin, cheeks and neck, but not the upper lip, typically of men. Usually, only pubescent or adult males are able to grow beards. However, women with hirsutism may develop a beard. When differentiating between upper and lower facial hair, a beard specifically refers to the facial hair on the lower part of a man's chin (excluding the moustache, which refers to hair above the upper lip and around it).
The Greek word for beard: "pogon" is the root of a number of technical and humorous words relating to beards. For example the study of beards is called "pogonology", giving rise to "pogonologist" and similar words. Those terms are fairly respectable because the study is non-trivial (in fact challenging) and apart from constituting a specialism in the field of dermatology, research pogonologists commonly are employed by major producers of cosmetic products and equipment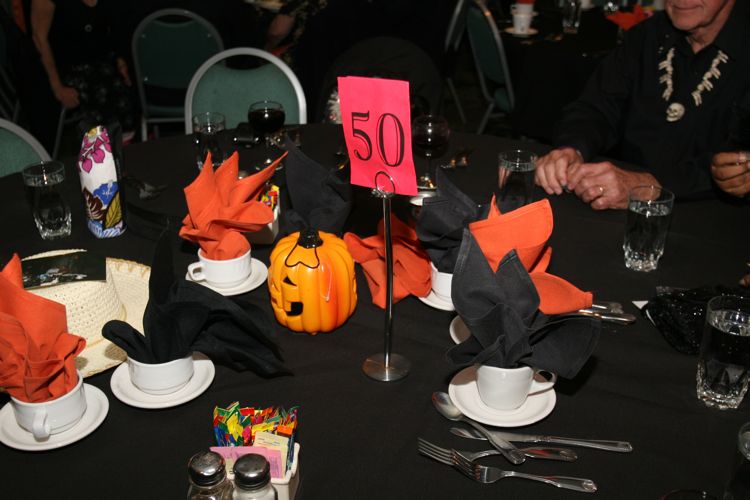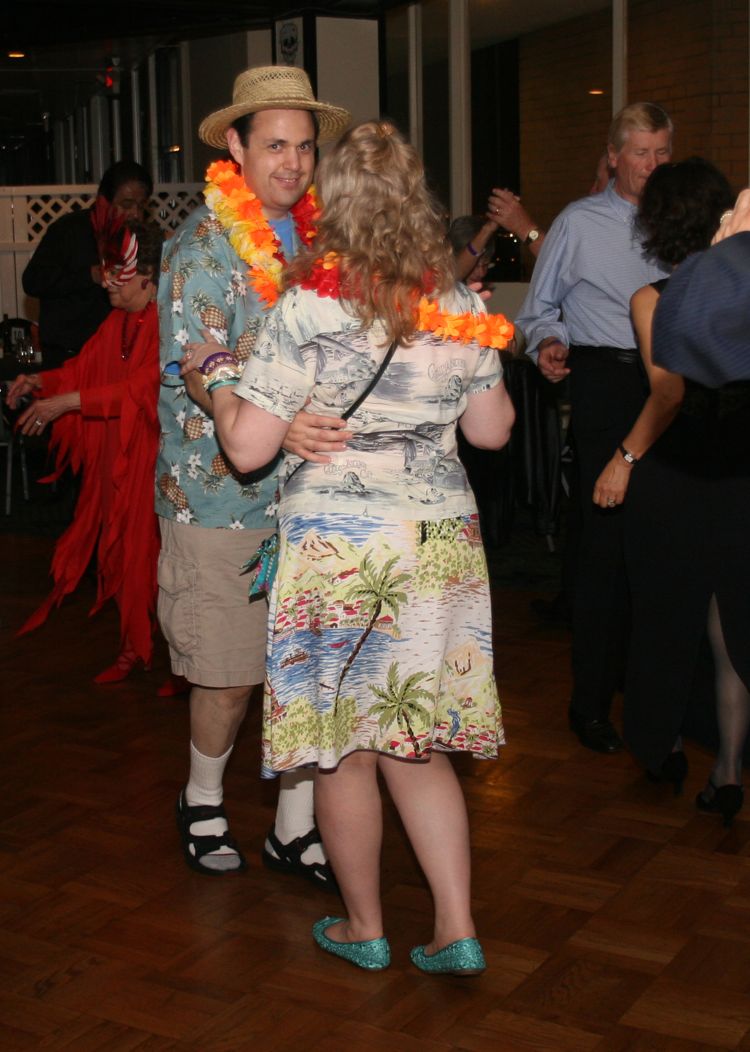 Those tourists are back!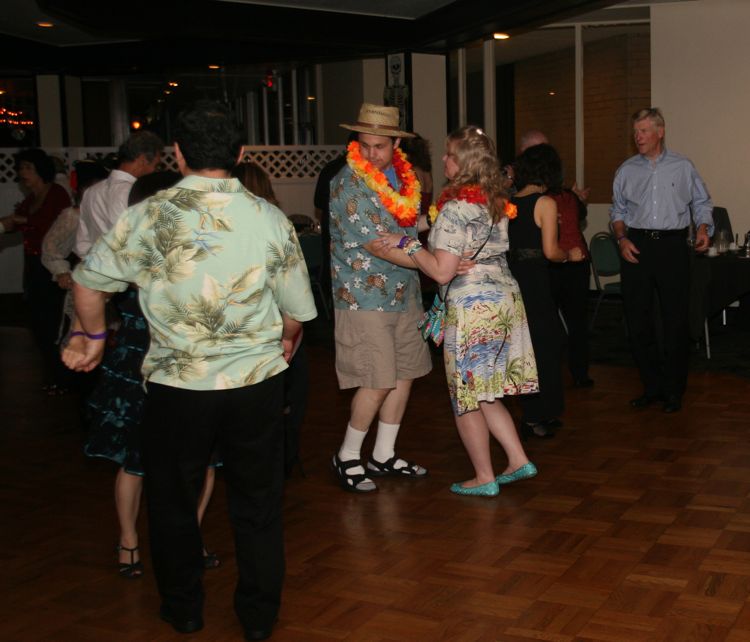 "OK dear, let try what they are doing!"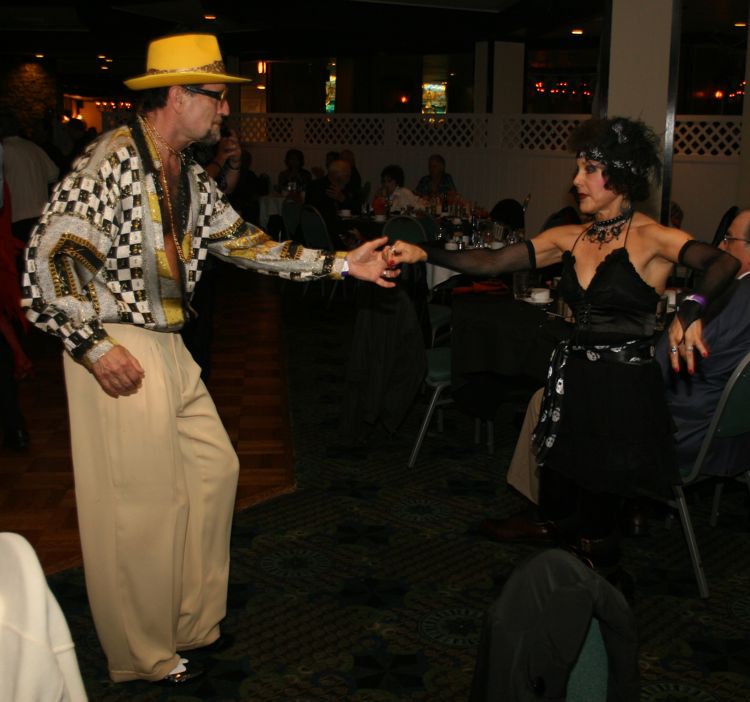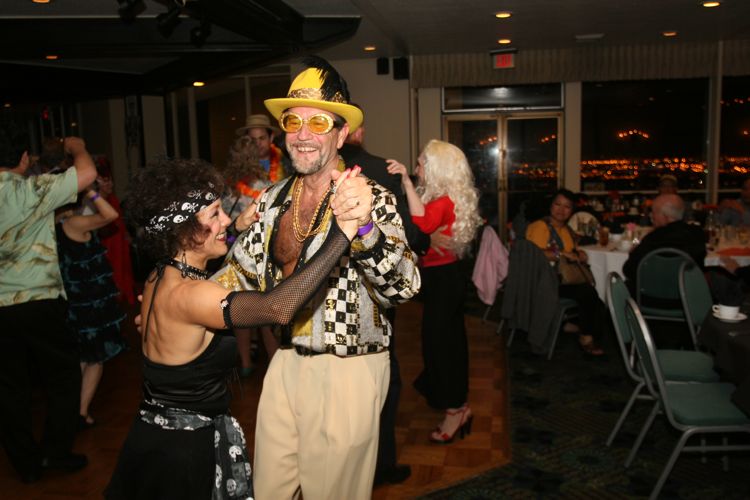 Parton My Miss Dolly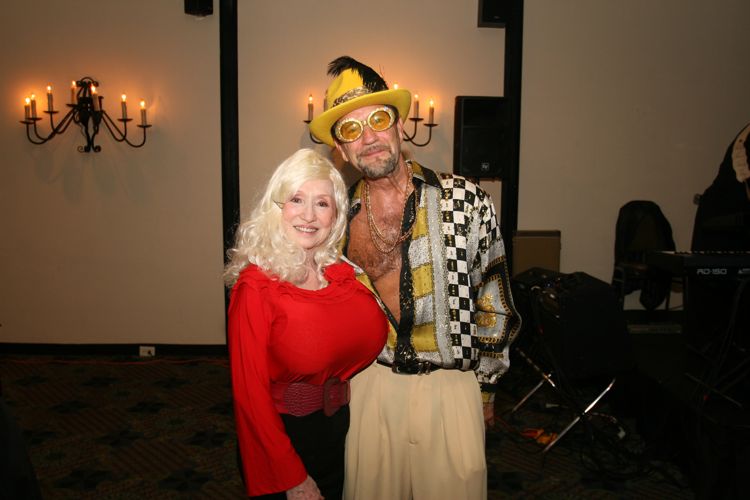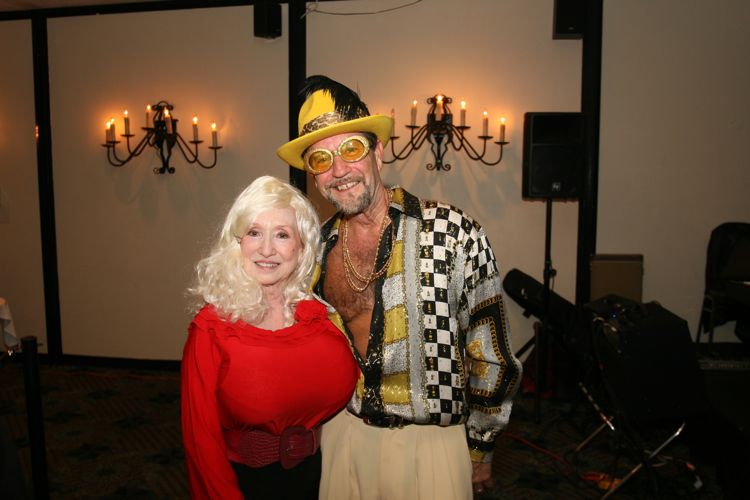 Did you know? - In the four-and-a-half decades since her national-chart début, she remains one of the most-successful female artists in the history of the country genre which garnered her the title of 'The Queen of Country Music', with twenty-five number-one singles, and a record forty-one top-10 country albums. She has the distinction of having performed on a top-five country hit in each of the last five decades and is tied with Reba McEntire as the only country artists with No. 1 singles in four consecutive decades.

Del describes Dolly....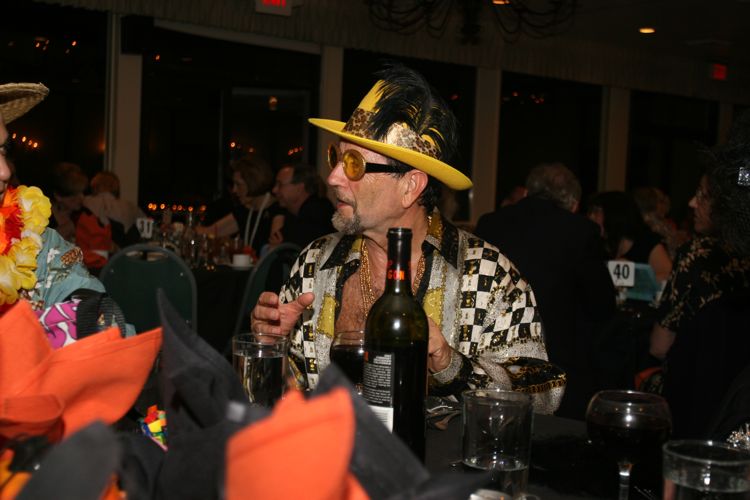 So.....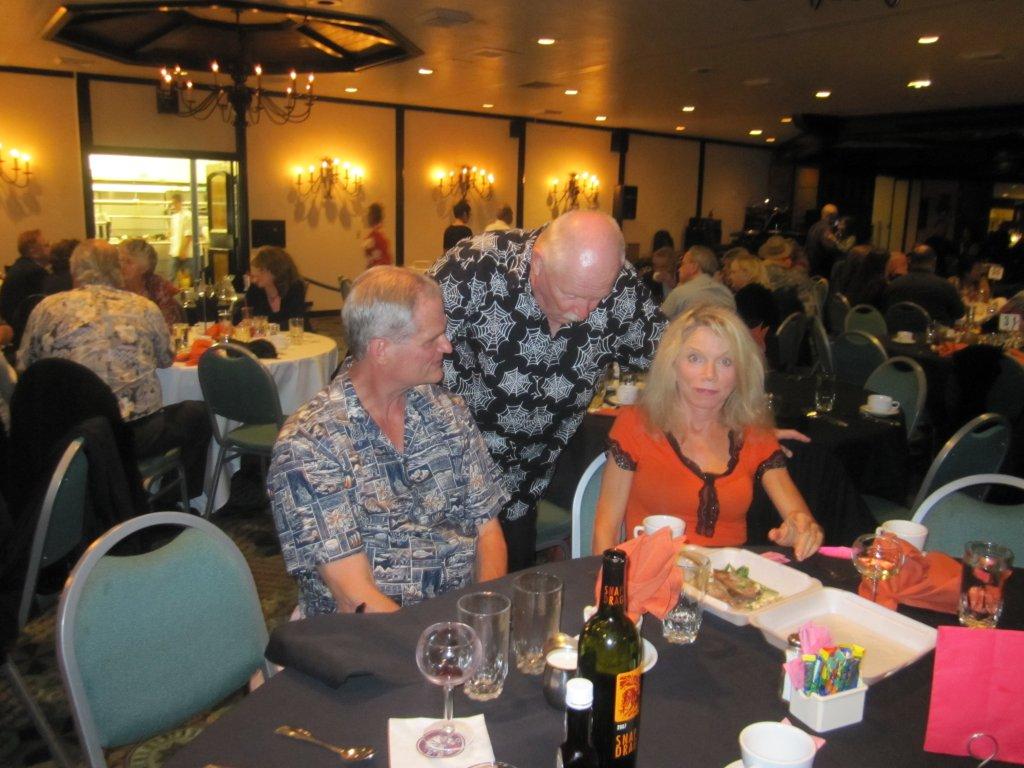 Paul reminds Craig and Maryanne that we ch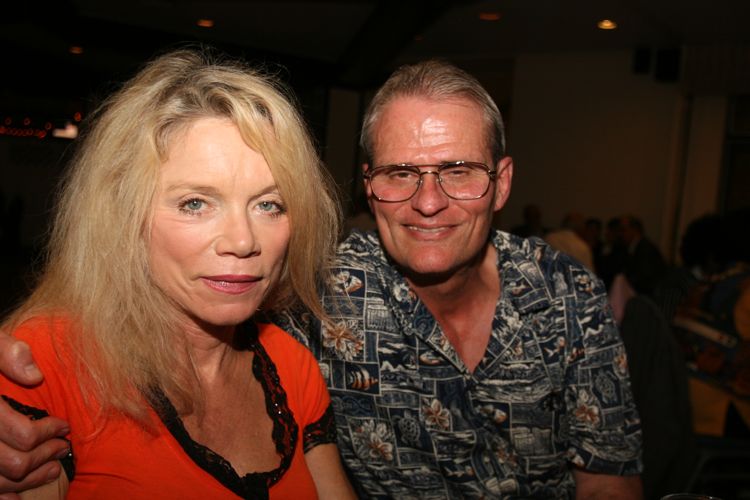 Craig and Maryanne joined us this evening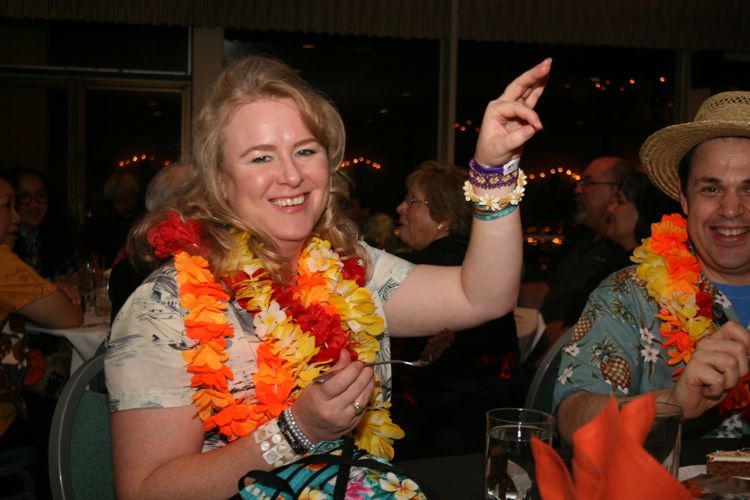 She saved a piece of cake for Paul... A little piece indeed

It got a bit loud at times

Proceed to Page Two