Time For Disneyland Proper (Page Two)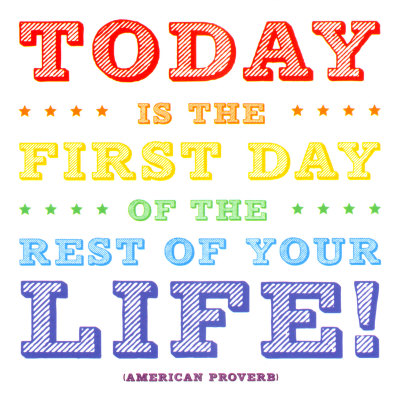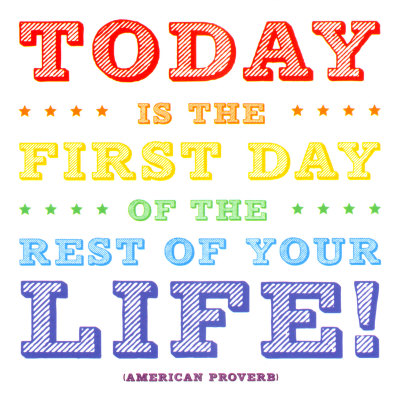 Indeed... And we shall use every minute of it...

3:00 PM... Not too bad

Sue and Paul head for Disneyland....
Quotation To Remember:I arise in the morning torn between a desire to improve the world and a desire to enjoy the world.  This makes it hard to plan the day.  ~Elwyn Brooks White


A beautiful day

Clouds coming in from the ocean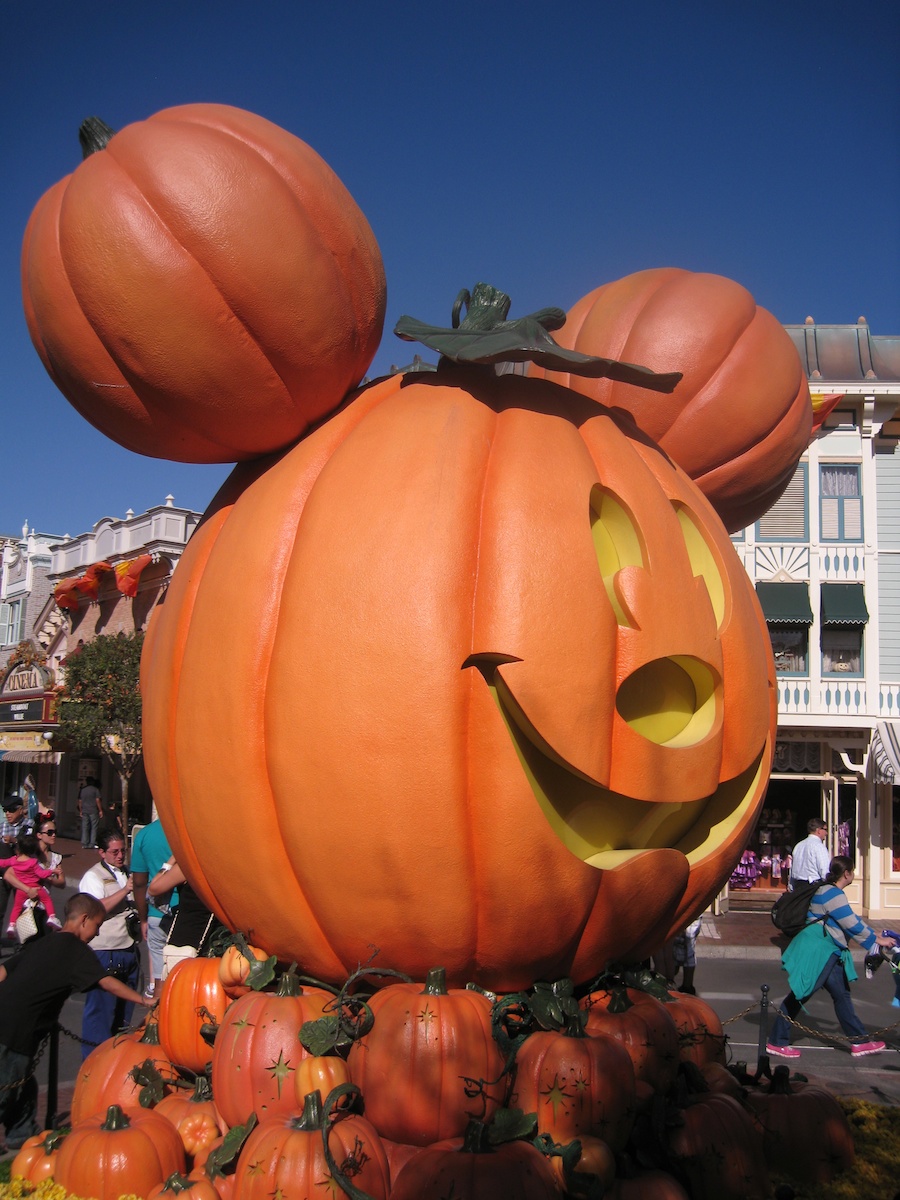 Boo.... Mickey is huge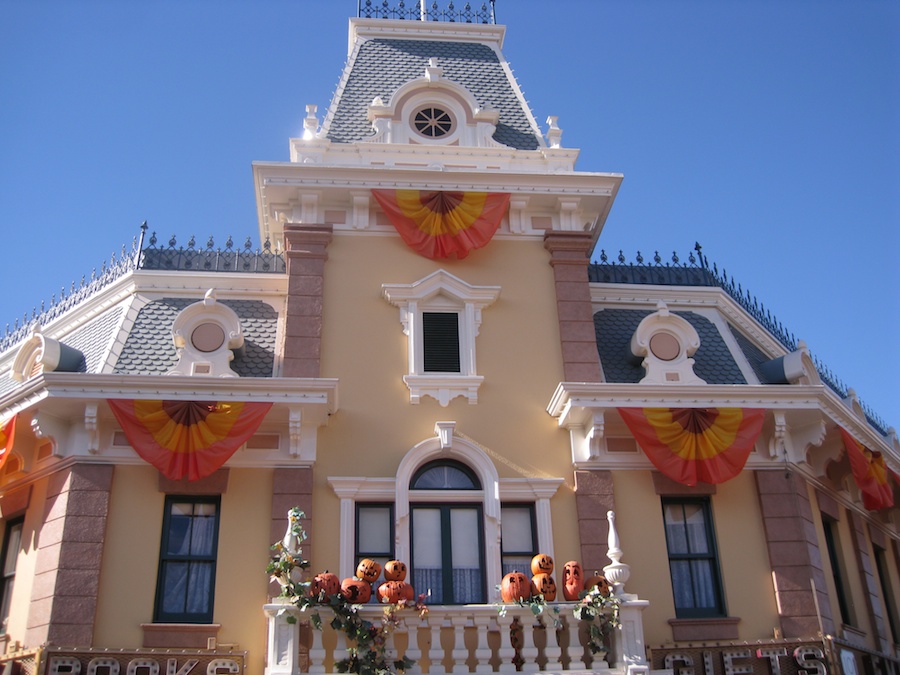 Everything is decorated
Quotation To Remember: Life is simple, it's just not easy.  ~Author Unknown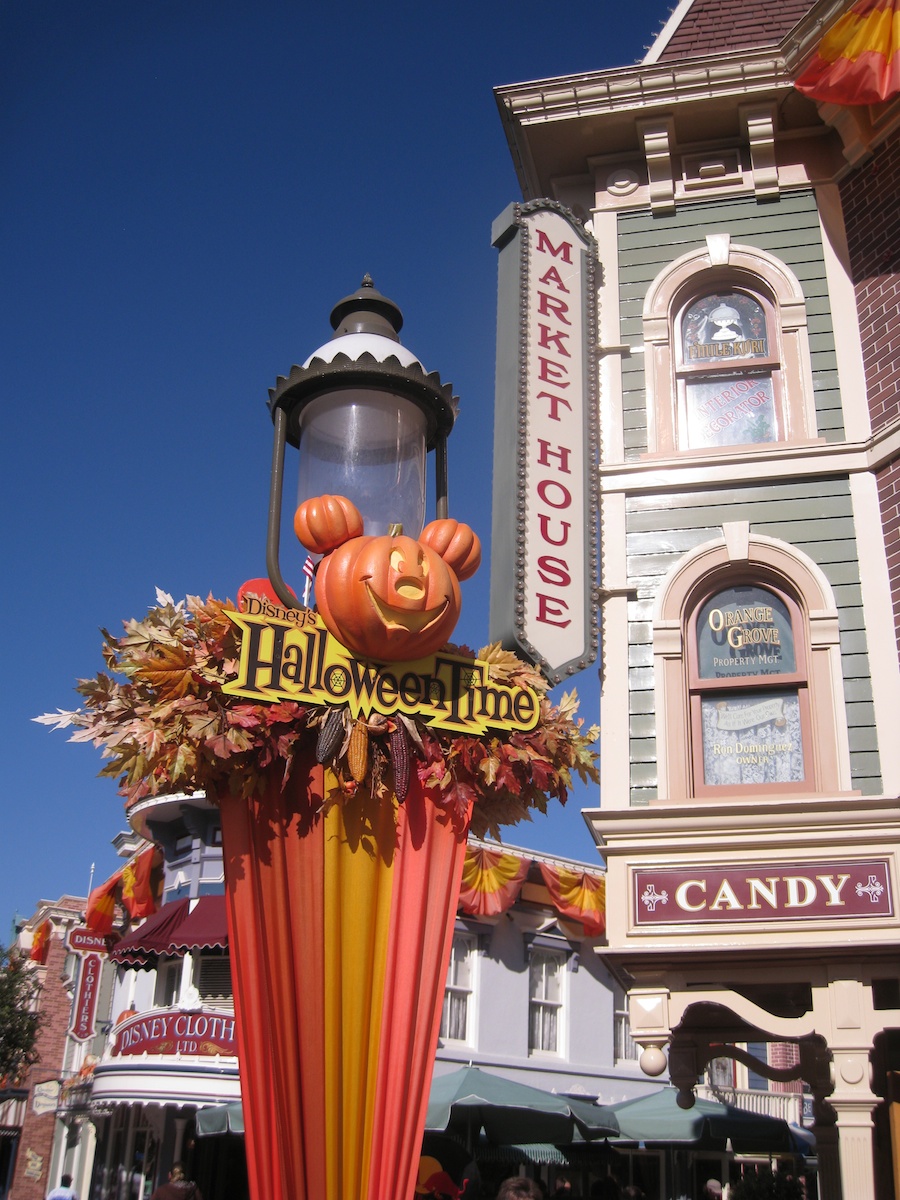 Great signage
A Quick Stop At The Jewelry Store
Quotation To Remember: Life is not always fair.  Sometimes you get a splinter even sliding down a rainbow.  ~Terri Guillemets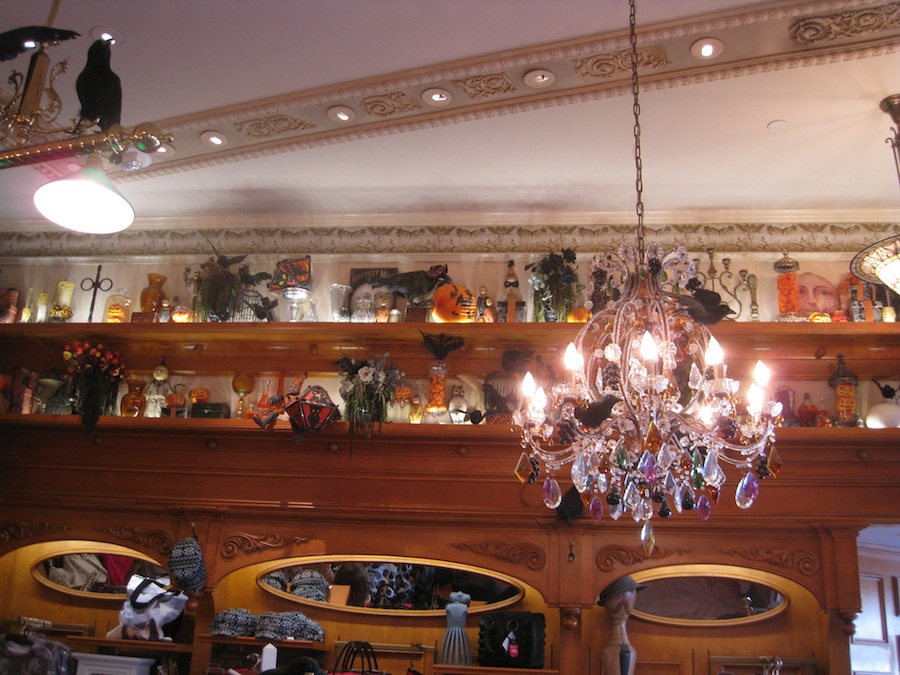 Inside the jewelry shop everything was decorated....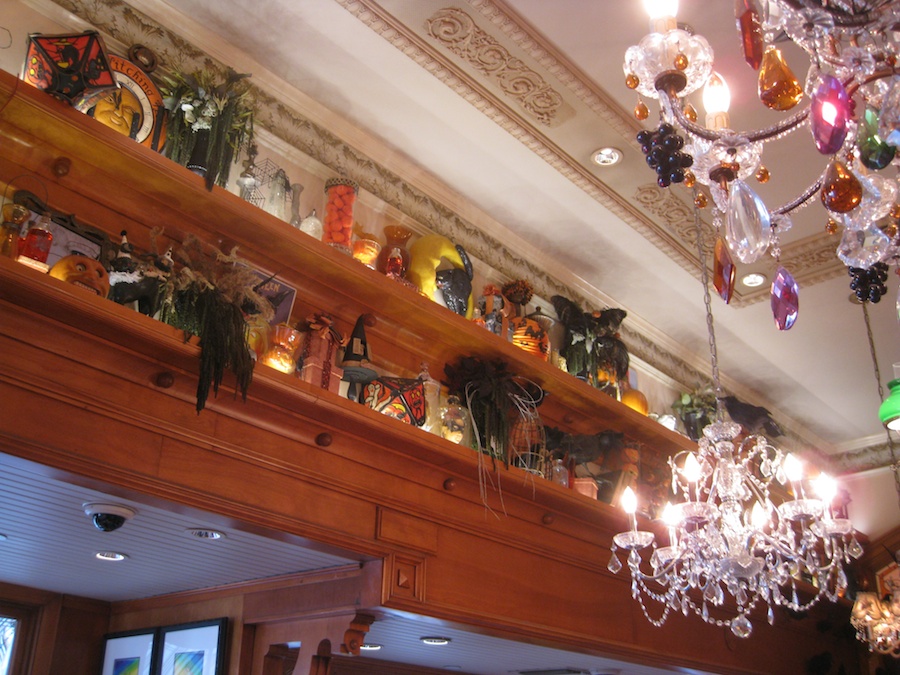 Amazing collection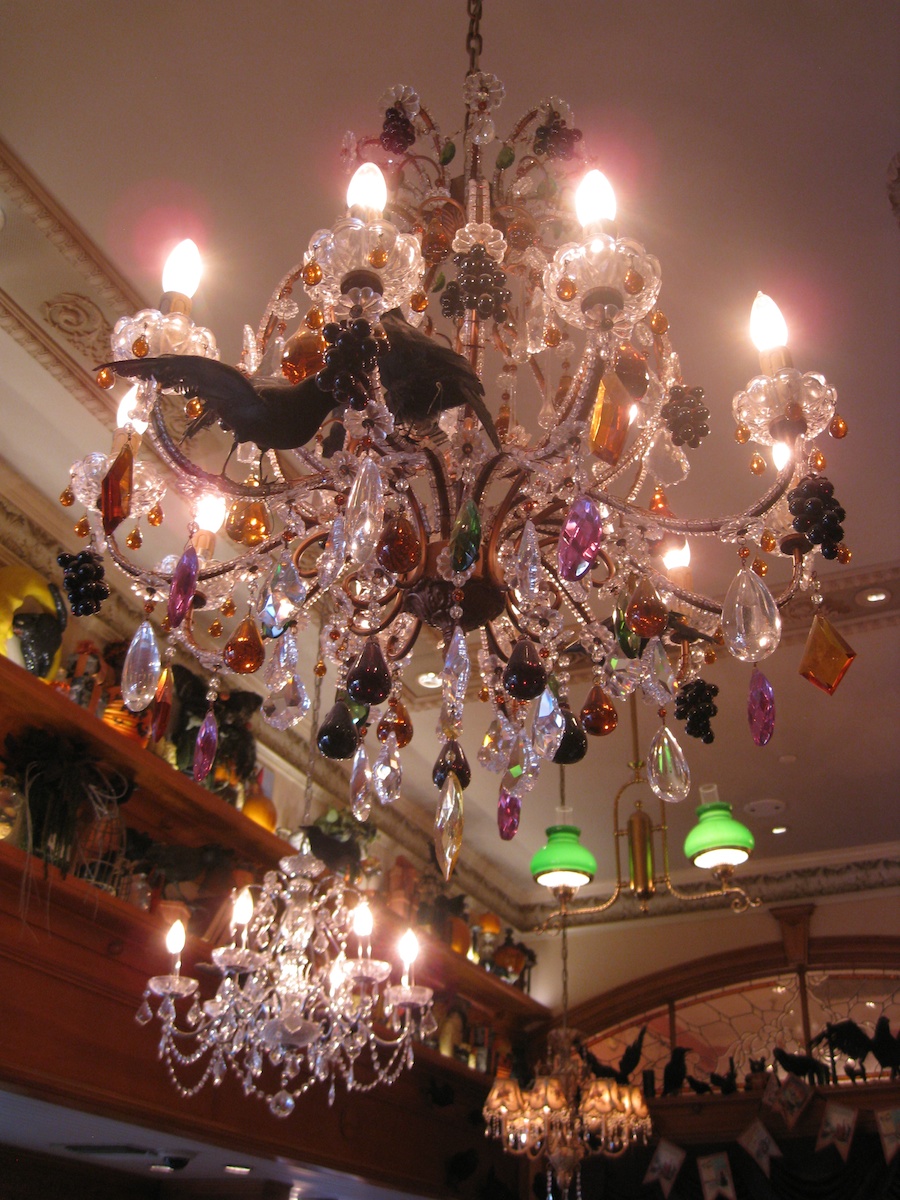 Now this is a chandelier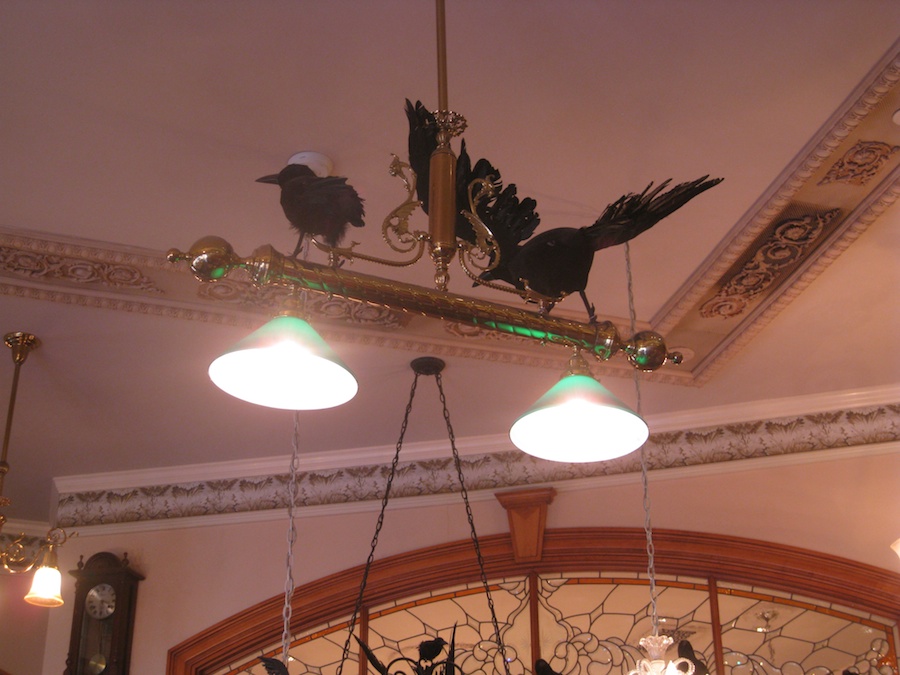 Hope they decide not to use the facilities....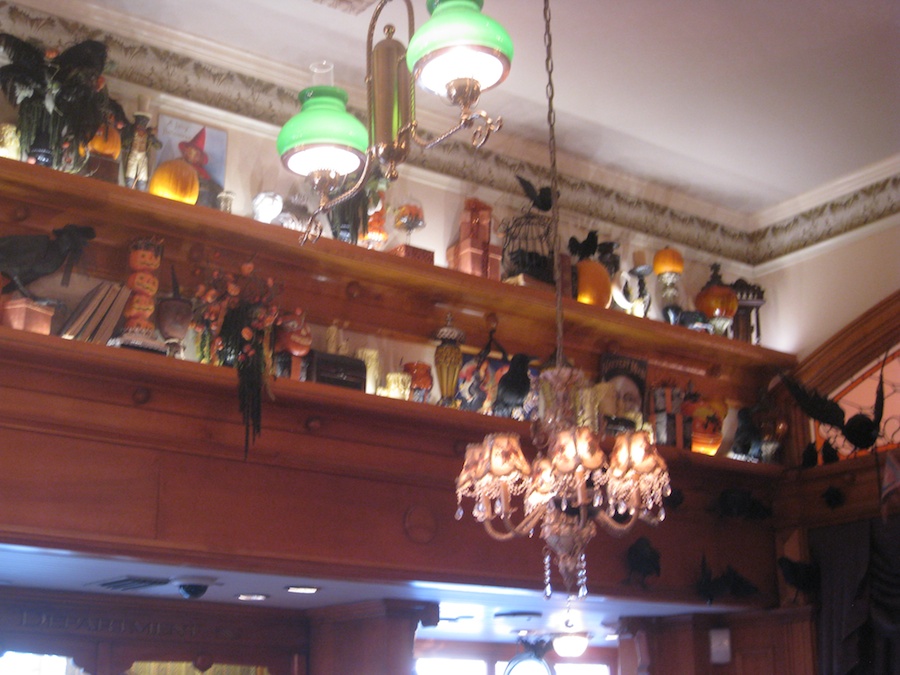 Black birds everywhere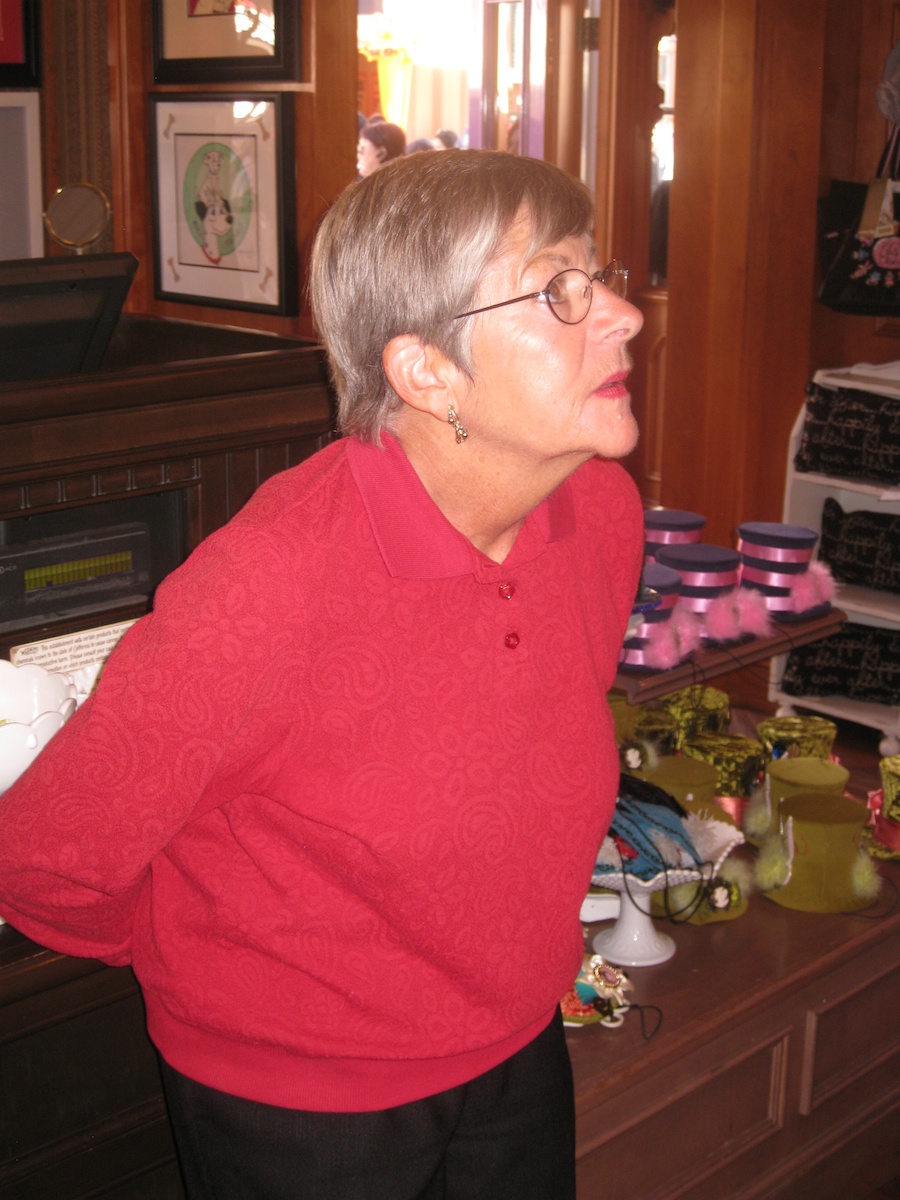 Oh wow... She just spotted the overheads
Today... Sue Picks The Rides

It is an adventure
Did You Know? - Star Tours is a motion simulator attraction currently operating at Disneyland Paris. The ride is based on the successful Star Wars film series created by George Lucas; it was the first Disney attraction based on a non-Disney produced film.
The first incarnation of the ride appeared in Tomorrowland at Disneyland in 1987, replacing the previous attraction, Adventure Thru Inner Space. Star Tours at Disneyland closed on July 27, 2010 to allow for the conversion to Star Tours: The Adventures Continue.
The attraction opened at Disneyland on June 3, 2011, replacing the parks' original Star Tours attractions. It features an updated ride system, which consists of a new high-definition video, a Dolby 3D high-definition screen, an improved motion simulator and several new special effects and Audio-animatronics.
In the original version, passengers rode in a vehicle named the "Starspeeder 3000". Since the new attraction is set before the original film, the new ride vehicle is referred to as a "Starspeeder 1000". The new vehicles are 'piloted' by an animatronic AC-38 droid, though during the show the controls are handed over to a new pilot, C-3PO.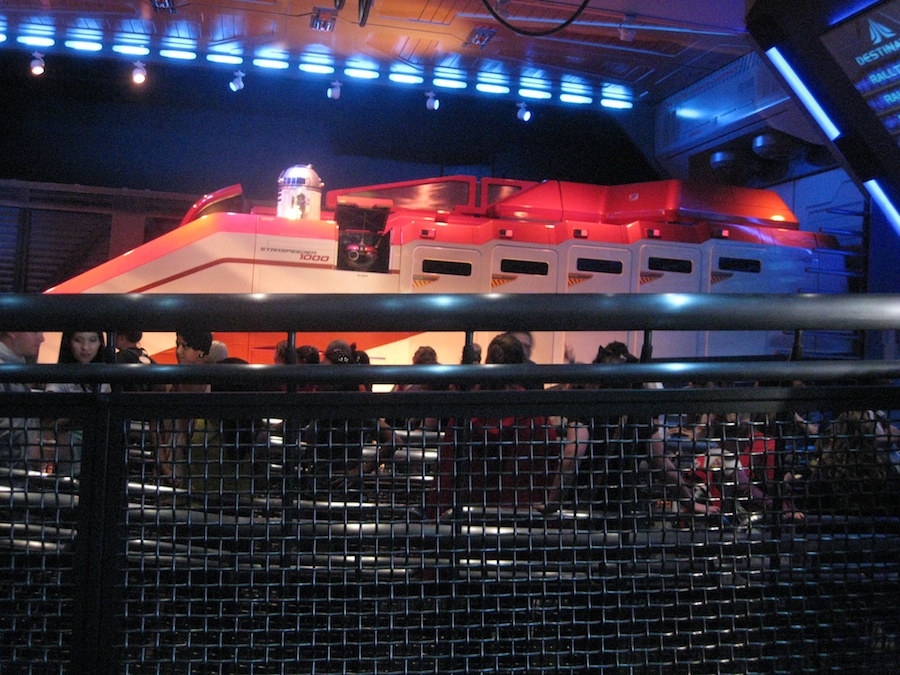 The new "Old" Starspeeder

Bright and shiny
Quotation To Remember: In spite of the cost of living, it's still popular.  ~Kathy Norris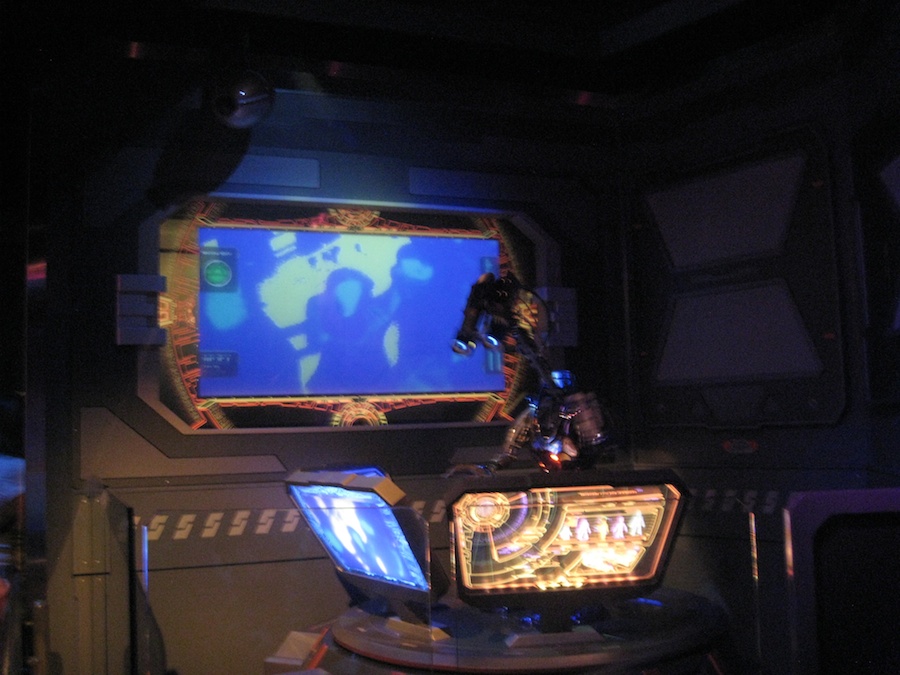 Inspecting the passengers... Like a modern TSA
The Duda's Join Us And We Are Off To Thunder Ranch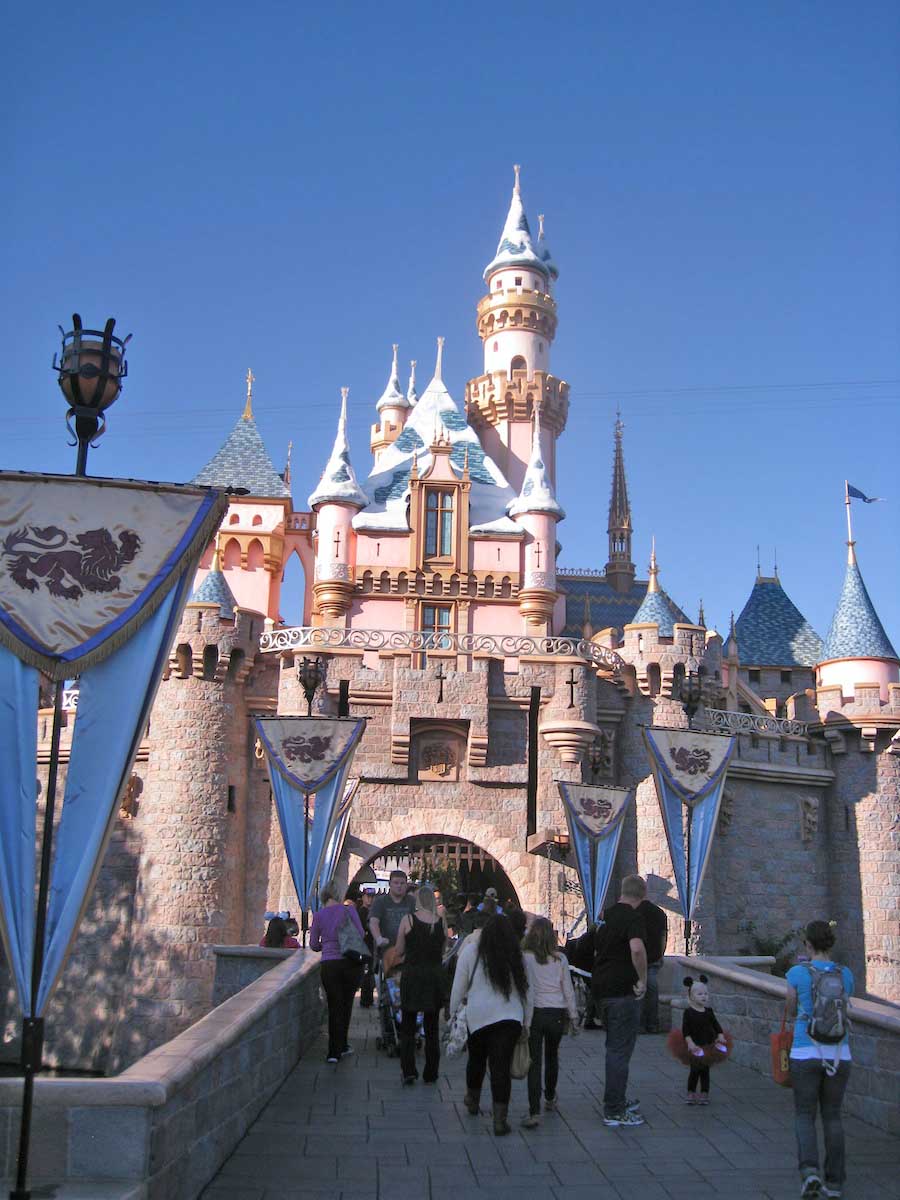 A stroll through the castle is a requirement???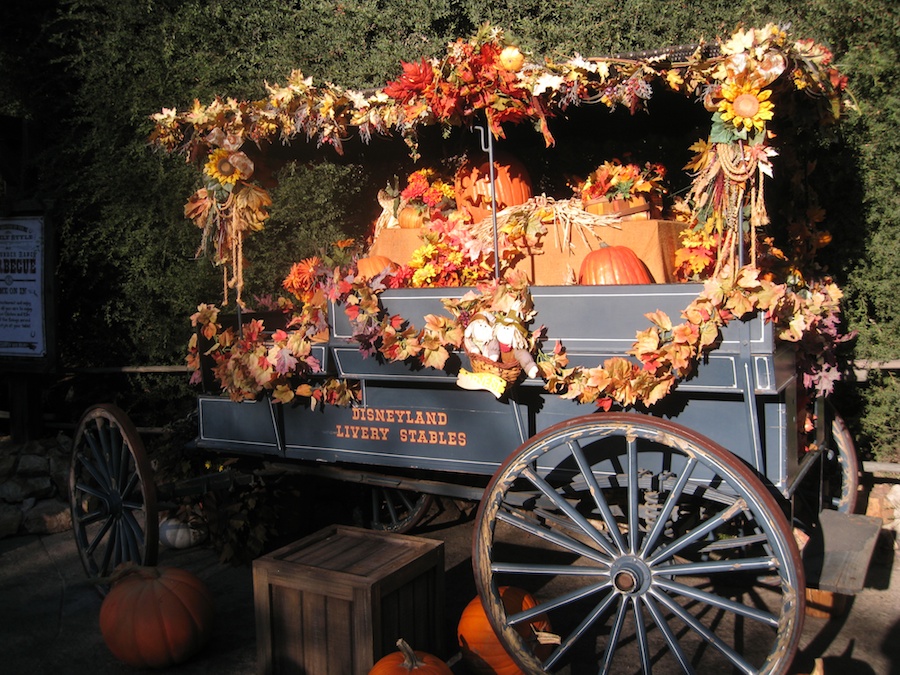 Great decorations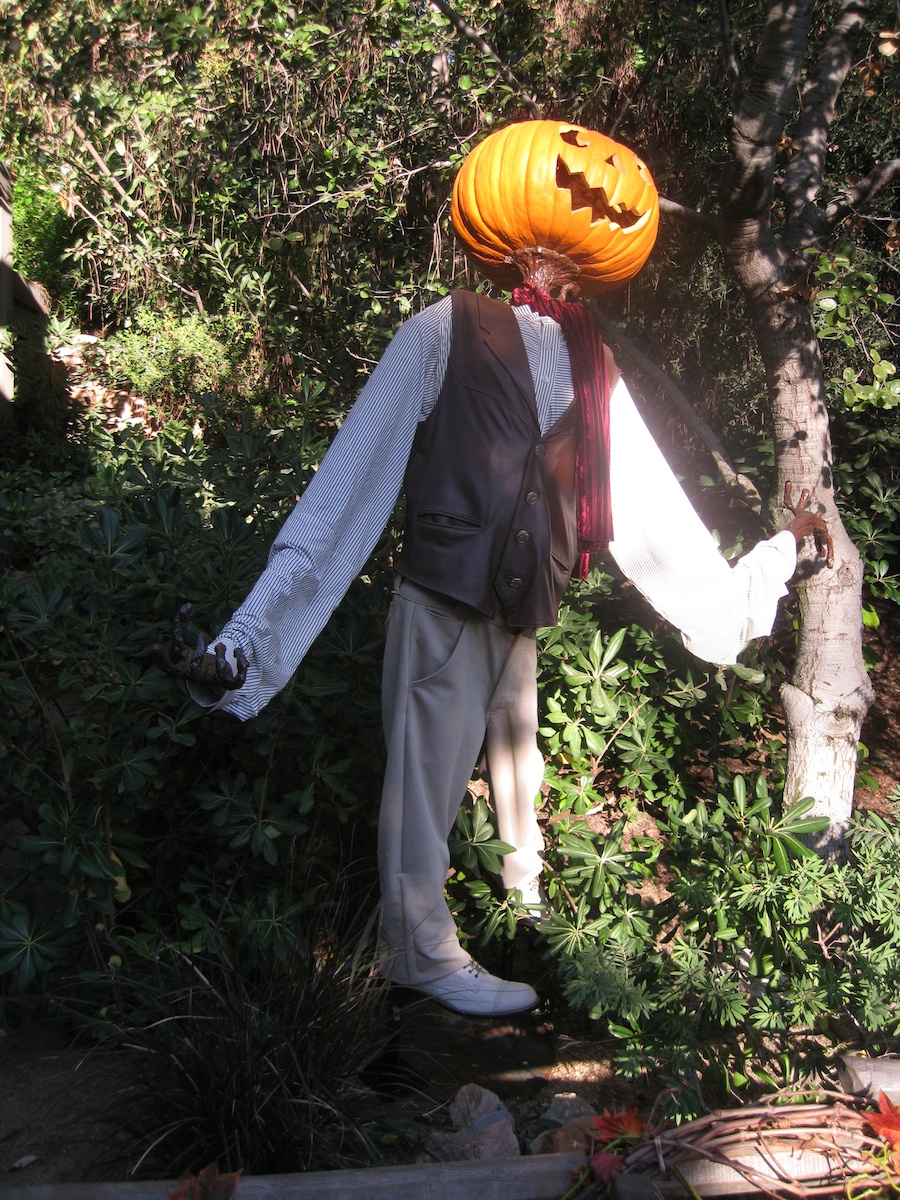 Boo!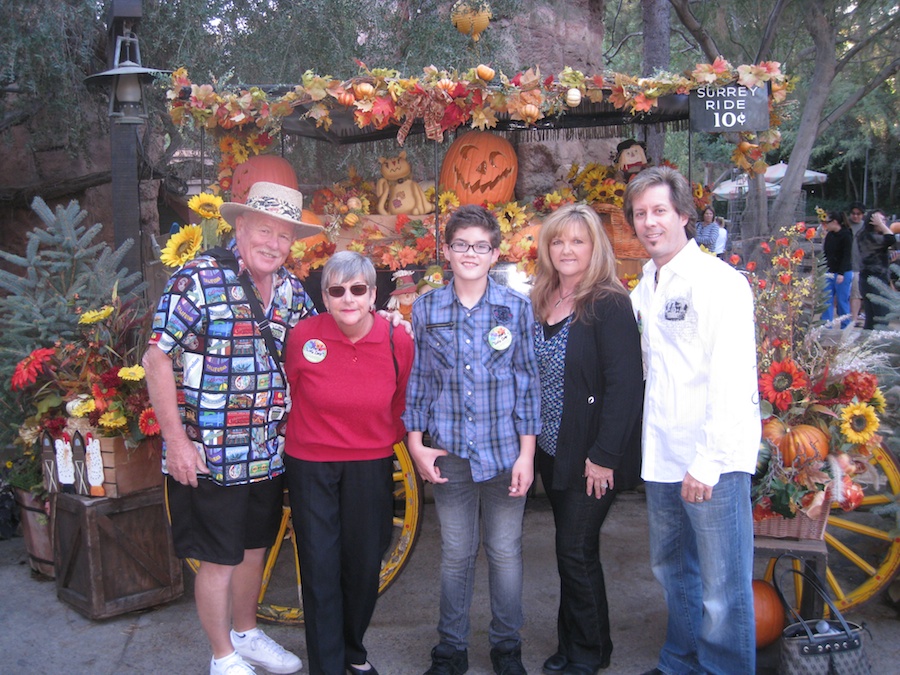 Yeah Yeah... The gang's all here... Paul, Sue, Nick, Robin, and Bob
Quotation To Remember: My life has a superb cast but I can't figure out the plot.  ~Ashleigh Brilliant


The goat was decorated for Halloween... See is necktie

All the signs are up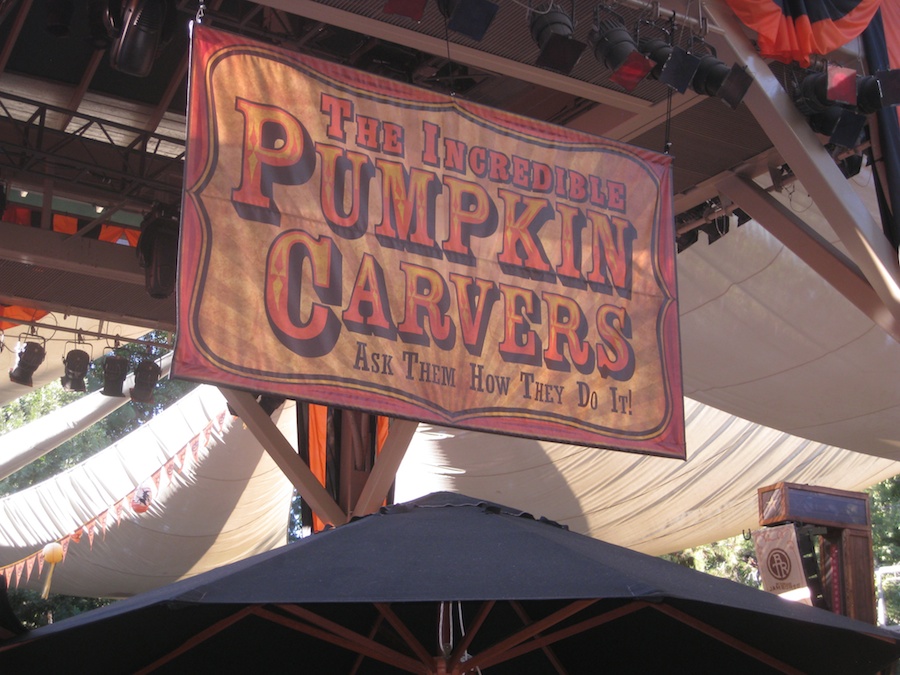 They were in full swing
Did You Know? - It is not certain how the custom of making jack-o'-lanterns at Halloween came about. However, it is thought to come from the British Isles, where turnips, mangelwurzel or beets were used.
Turnip lanterns, sometimes with faces carved into them, were made on the Gaelic festival of Samhain (31 October–1 November) in the 19th century in parts of Ireland and the Scottish Highlands.
Samhain was a time when fairies and spirits were said to be active.
The purpose of these lanterns may have been threefold. They may have been used to light one's way while outside on Samhain night; to represent the spirits and otherworldly beings; and/or to protect oneself and one's home from them.
Bettina Arnold writes that they were sometimes set on windowsills to keep them out of one's home.
However, others suggest that they originated with All Saints' Day (1 November)/All Souls' Day (2 November) and that they represented Christian souls in purgatory.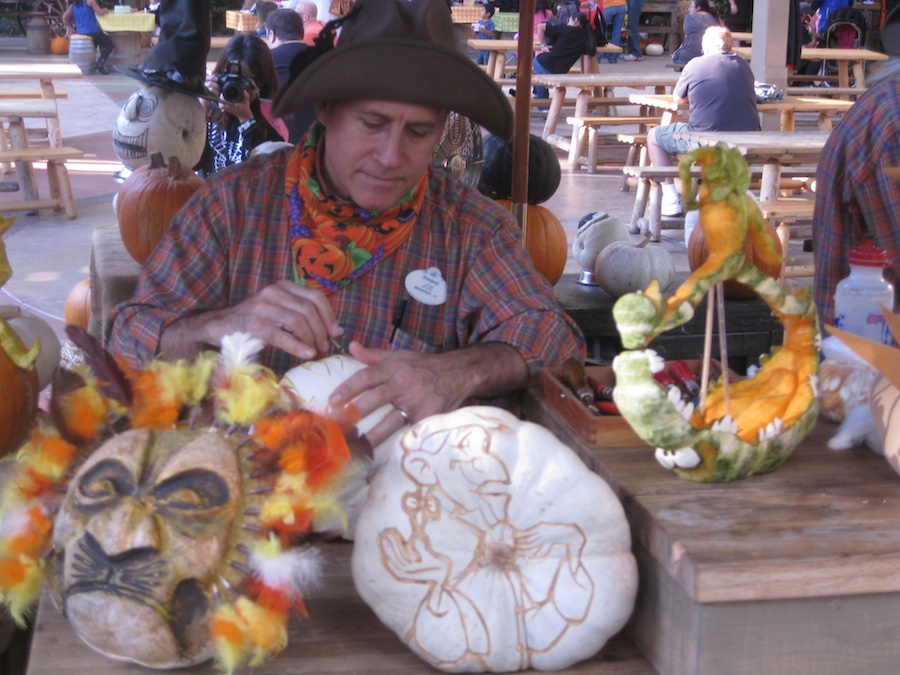 Artist at work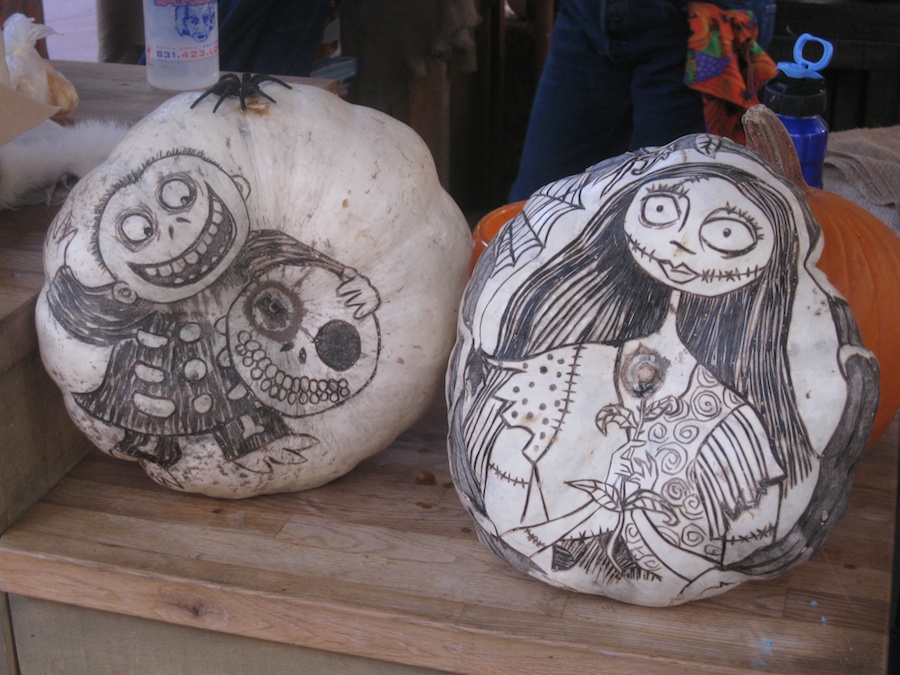 The images match the shapes of the white pumpkins
Quotation To Remember: Maybe all one can do is hope to end up with the right regrets.  ~Arthur Miller

Quite a collection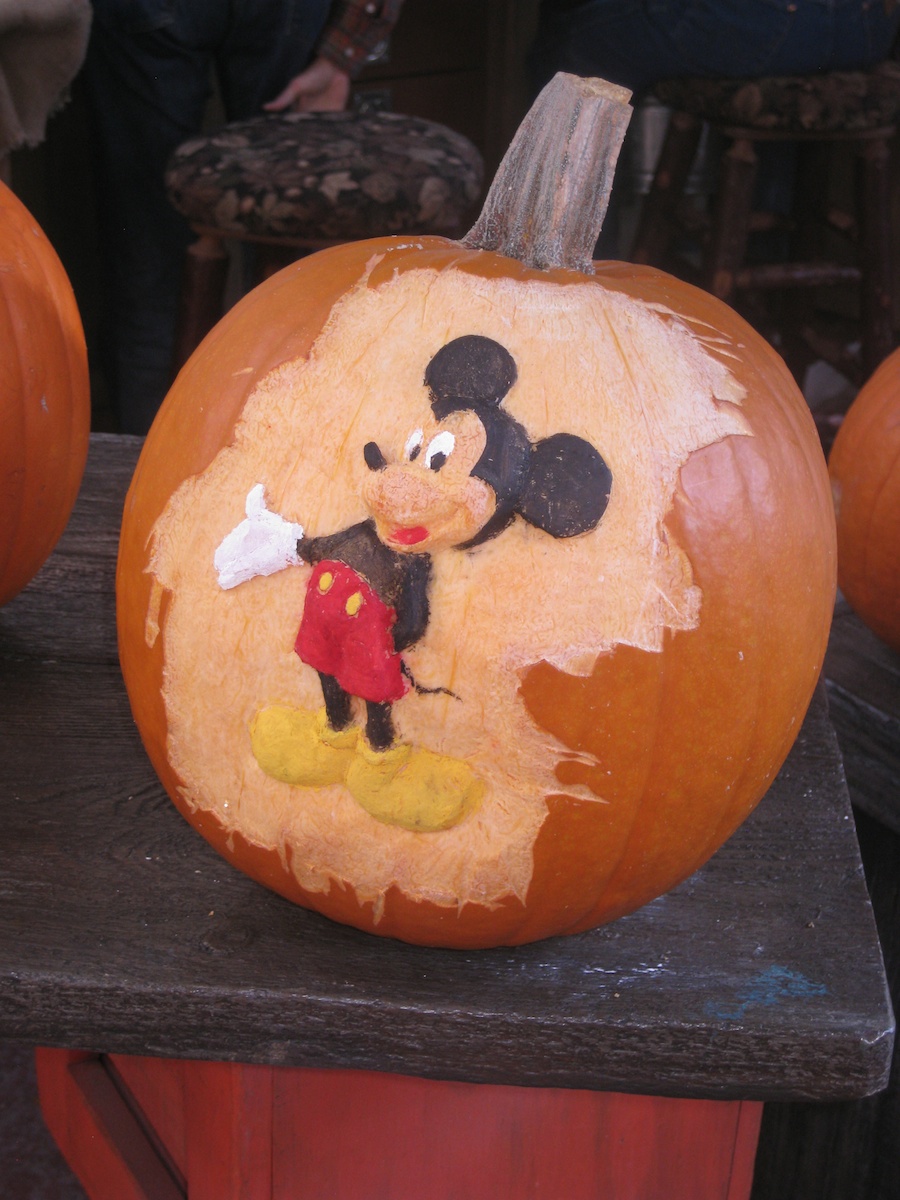 Hello... I am Mickey Mouse
Quotation To Remember: Life is a great big canvas, and you should throw all the paint on it you can.  ~Danny Kaye

Dopey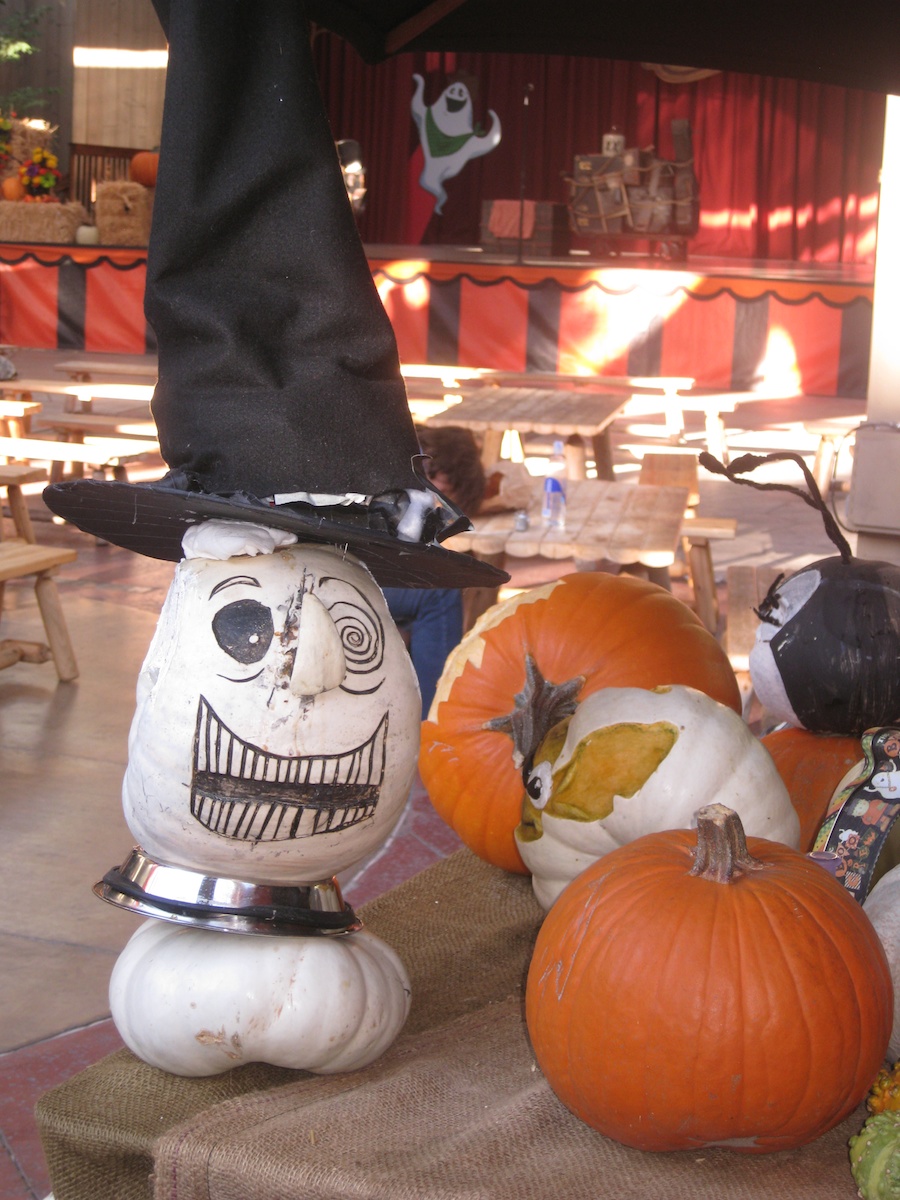 Amazing artwork
Quotation To Remember: I have a simple philosophy:  Fill what's empty.  Empty what's full.  Scratch where it itches.  ~Alice Roosevelt Longworth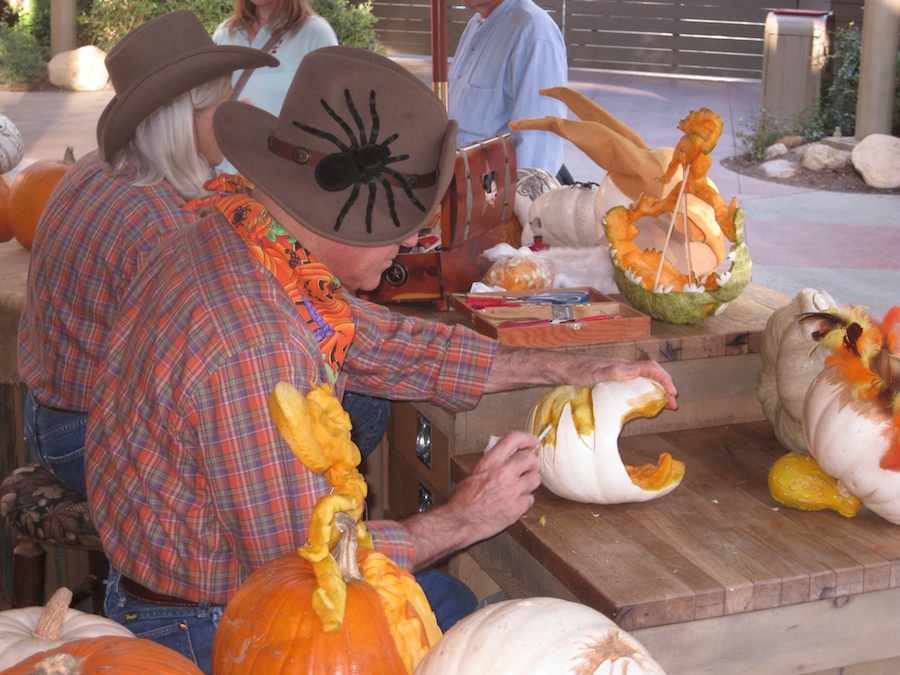 Decorated to the nine's

Billy Hill was outside for the Saloon is being retrofitted
Quotation To Remember: Life is a cement trampoline.  ~Howard Nordberg

How Minnie?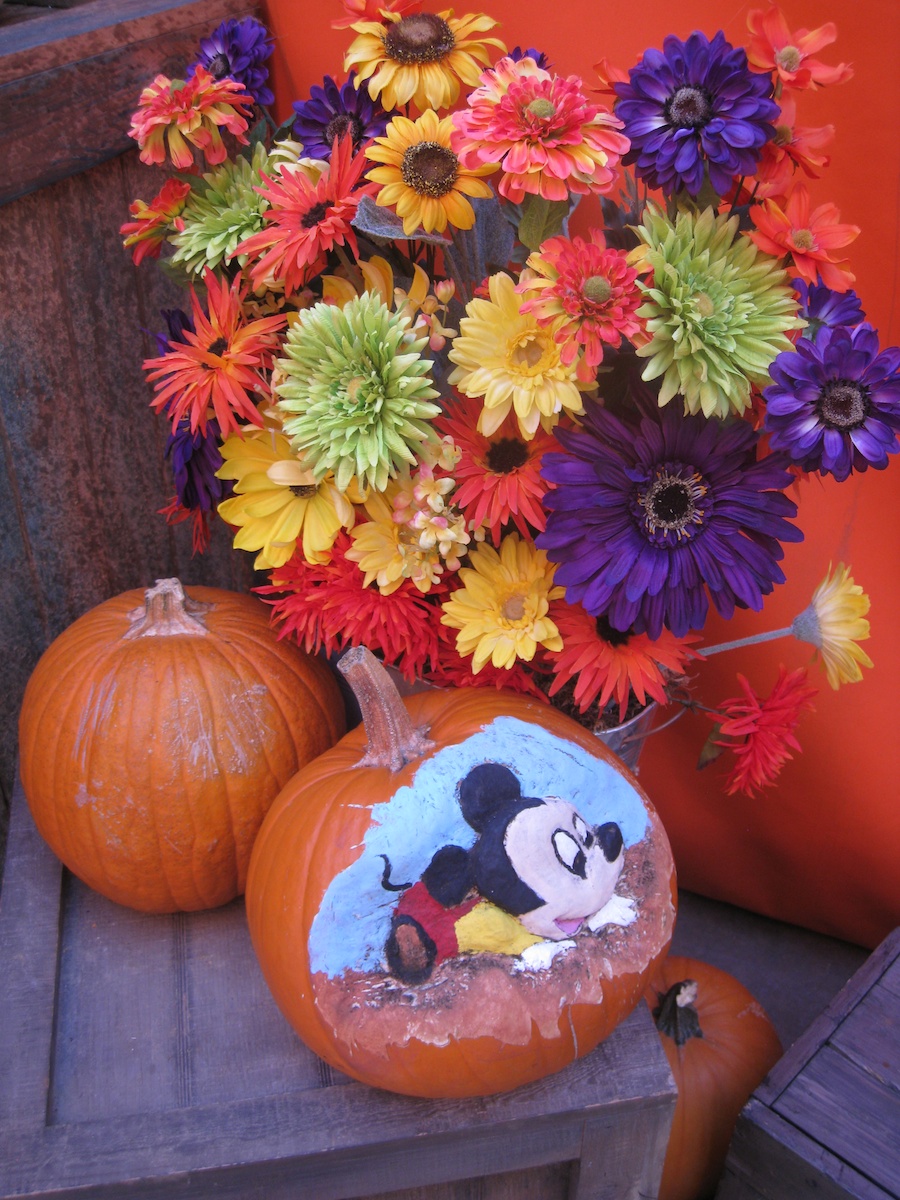 Robin found a tall pumpkin that weighed only 9 oz... It was foam
Quotation To Remember: Life is what we make it, always has been, always will be.  ~Grandma Moses

We hid the puppy... Flower is at home

How-Dee

The carriages were amazing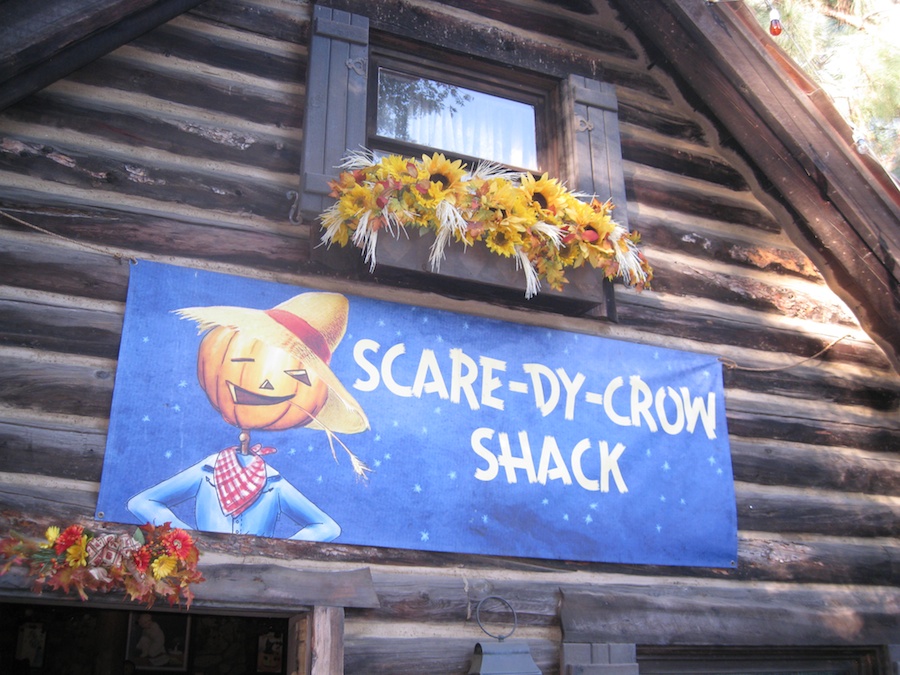 What is inside???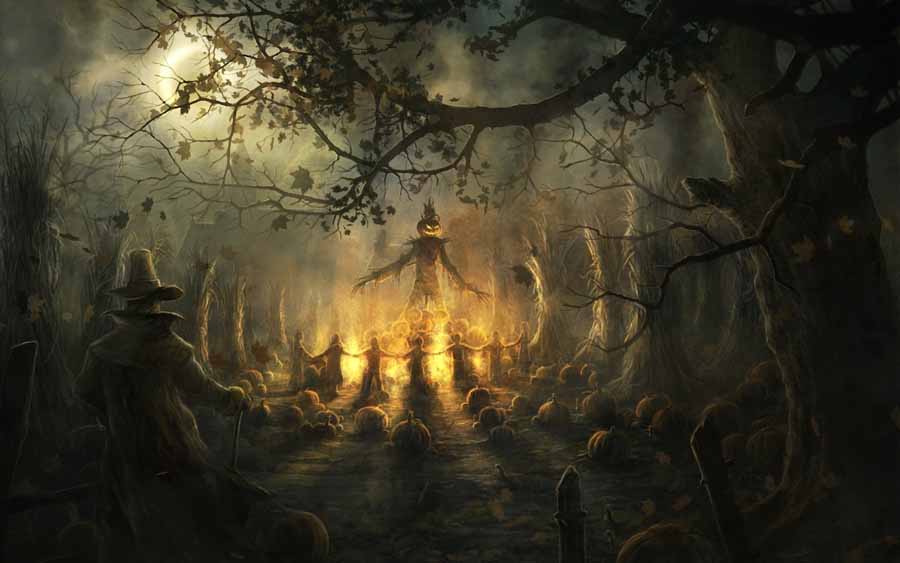 We were afraid to go inside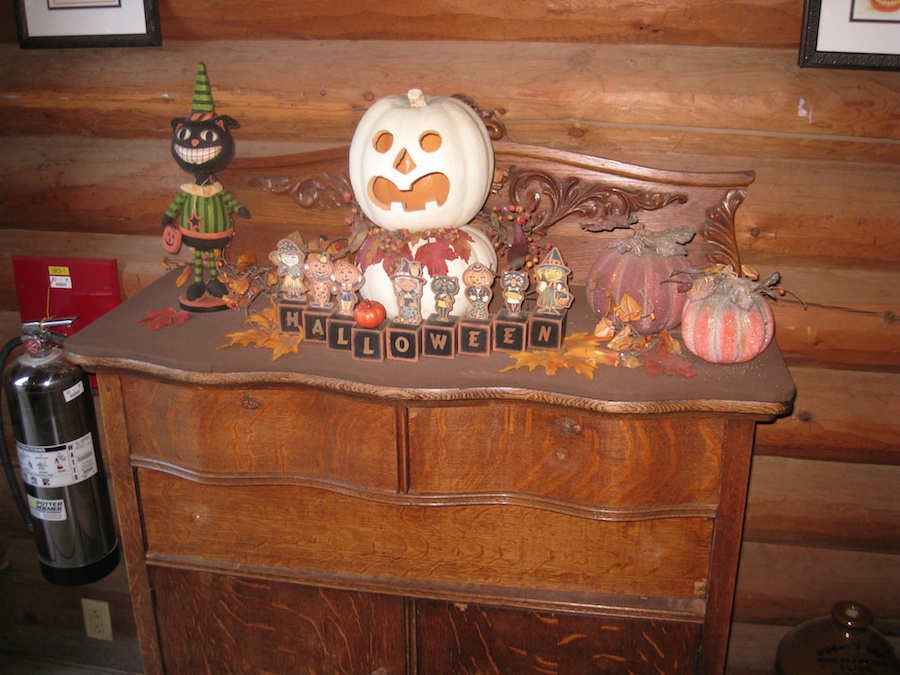 Every surface was covered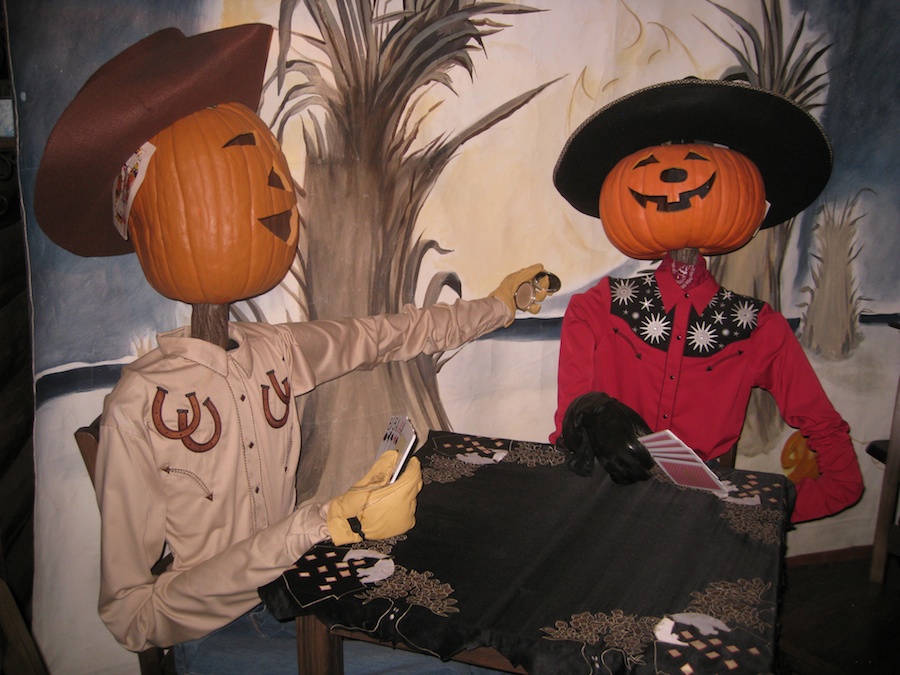 These guys cards all day long
Quotation To Remember: My formula for living is quite simple.  I get up in the morning and I go to bed at night.  In between, I occupy myself as best I can.  ~Cary Grant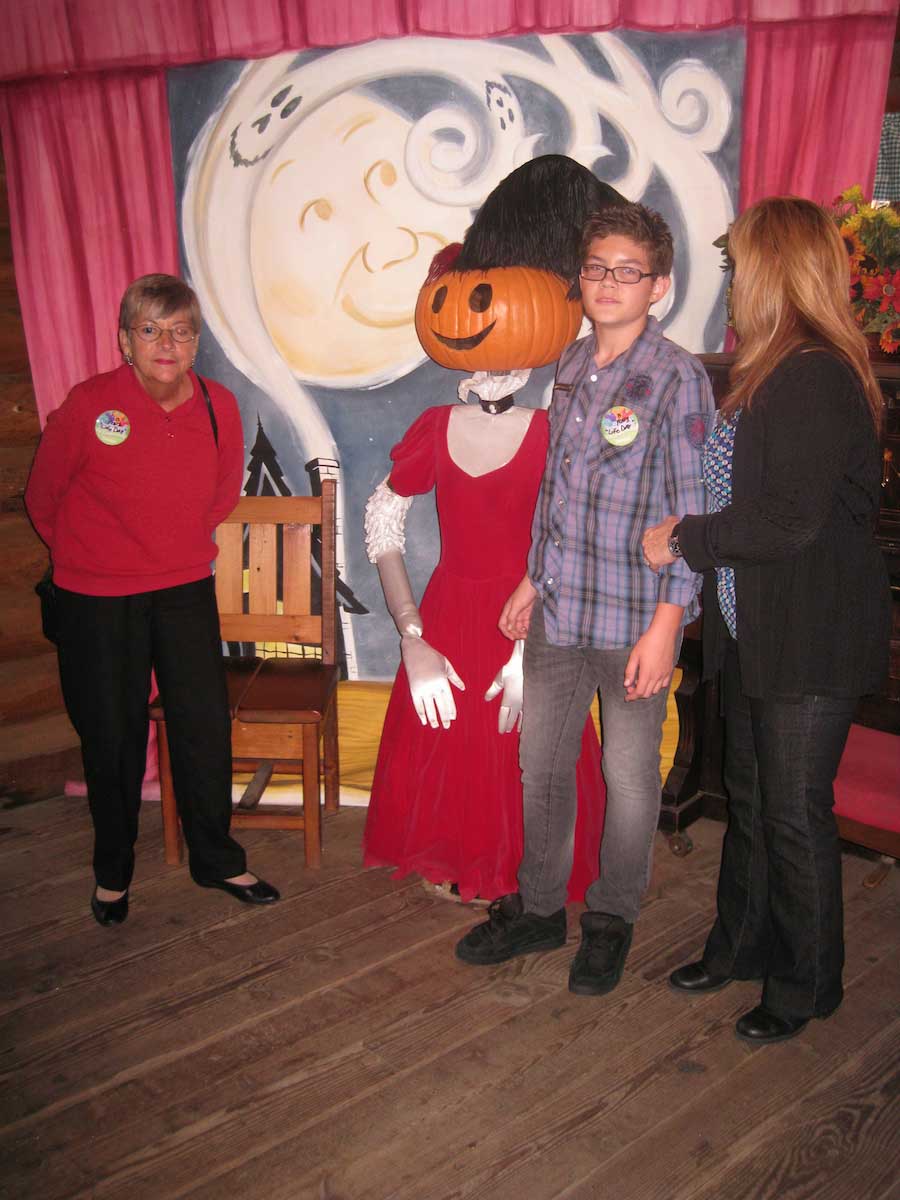 Soooo... What is Nick looking at??? Teenagers!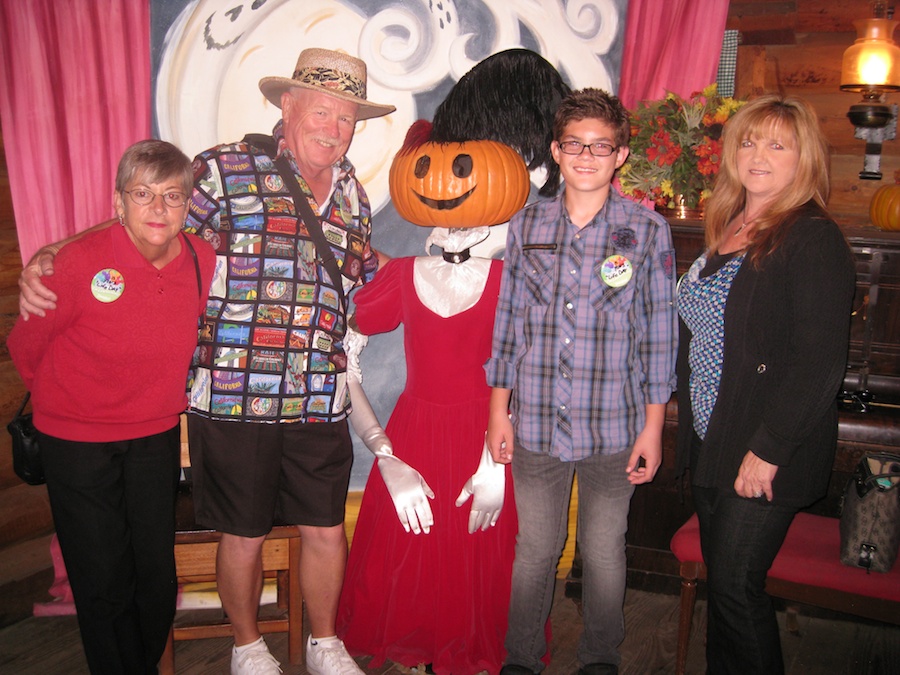 Smile.... You are on candid camera
Quotation To Remember: My grandfather always said that living is like licking honey off a thorn.  ~Louis Adamic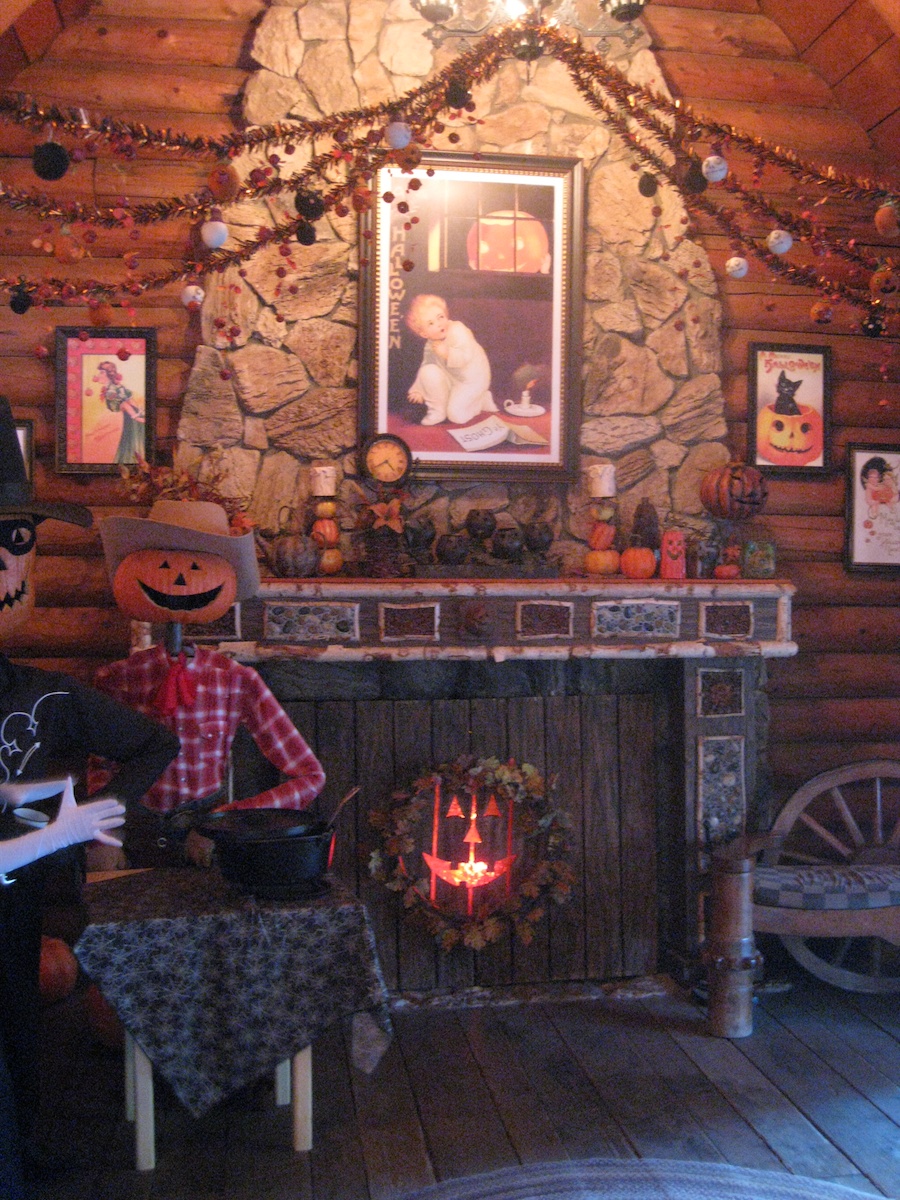 Warm and comfy...
Quotation To Remember:Why torture yourself when life'll do it for you?  ~Author Unknown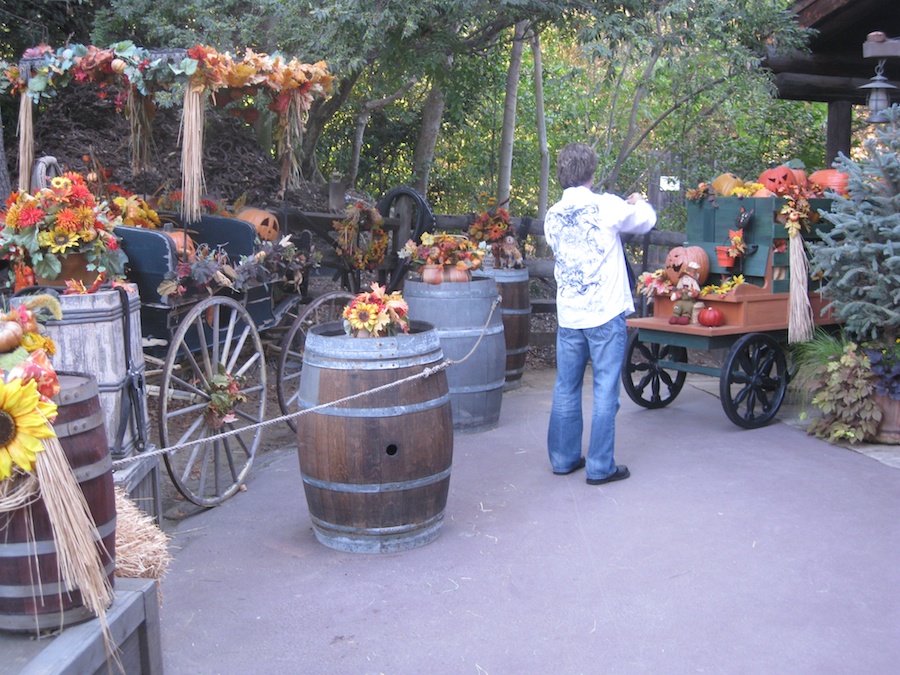 Bob's camera is working overtime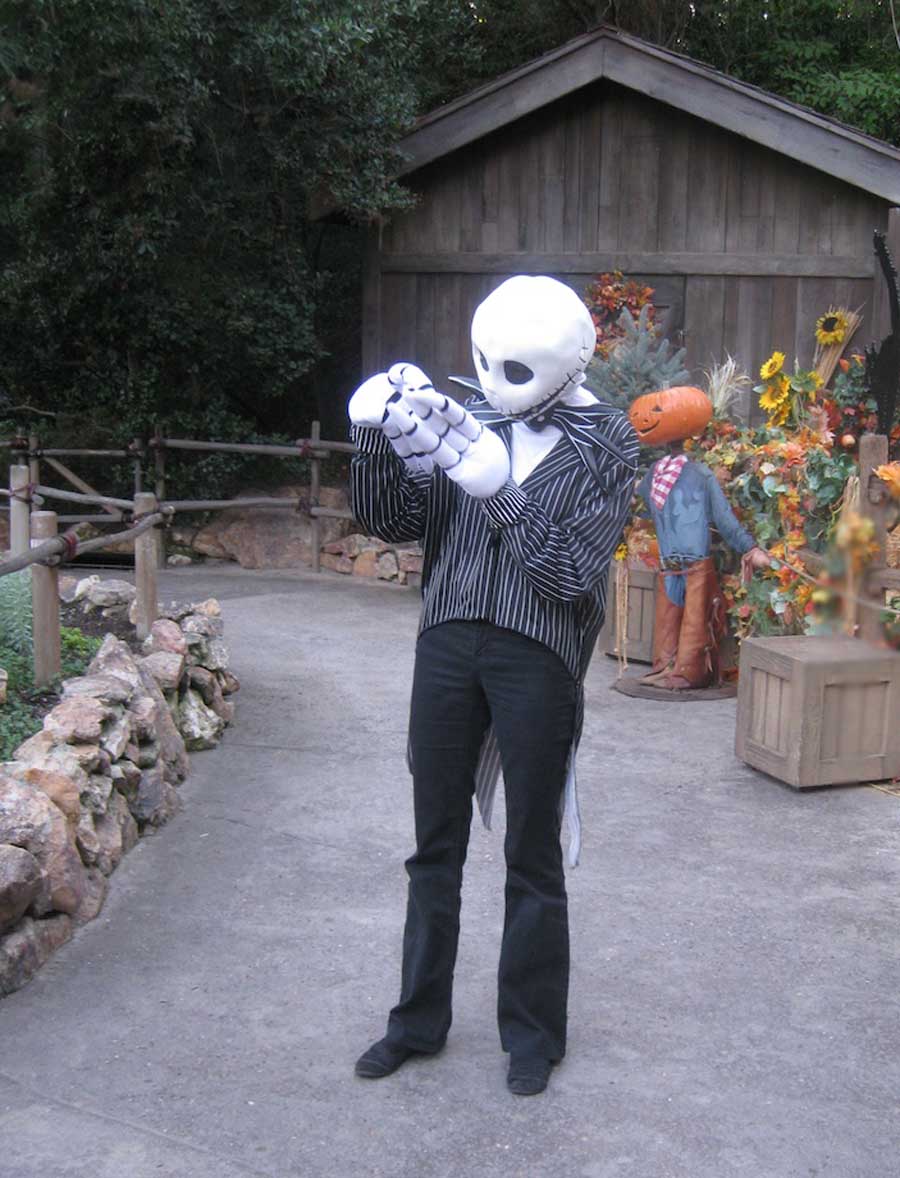 Yikes.... A live walking critter
Quotation To Remember: Don't go around saying the world owes you a living.  The world owes you nothing.  It was here first.  ~Mark Twain

The moon was peeking over the hill

The sun was beginning to set over Big Thunder Mountain

Blasting powder???? Oops
Did You Know? - Dynamite was invented by Alfred Nobel and was the first safely manageable explosive stronger than black powder. Nobel obtained patents for his invention: in England on May 7, 1867 and in Sweden on October 19, 1867.
He originally sold dynamite as "Nobel's Blasting Powder". After its introduction, dynamite rapidly gained wide-scale use as a safe alternative to gunpowder and nitroglycerin. Nobel tightly controlled the patents, and unlicensed duplicating companies were quickly shut down. However, a few American businessmen got around the patent by using a slightly different formula.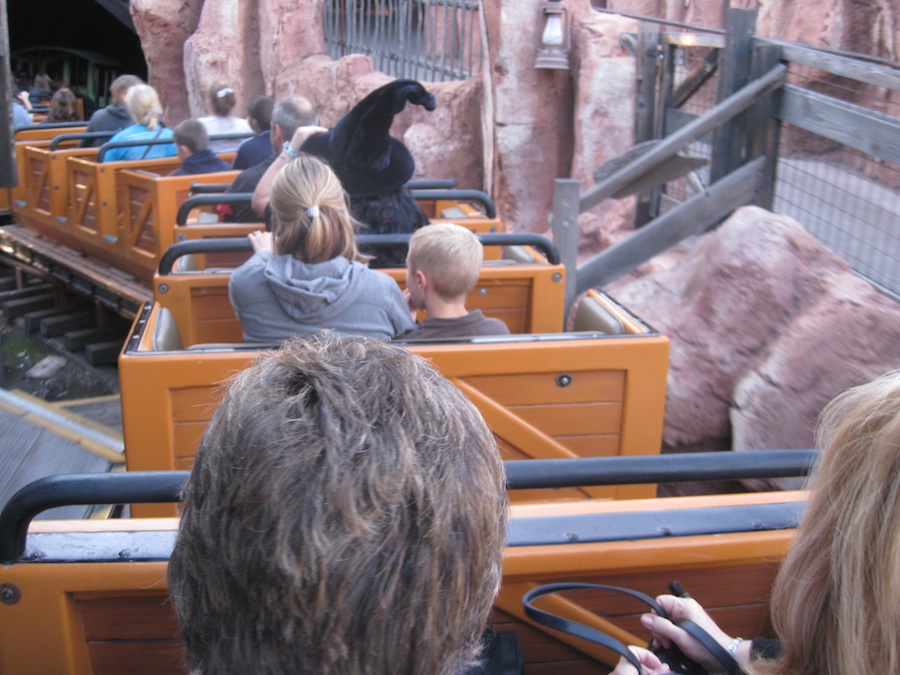 We have our own witch on this train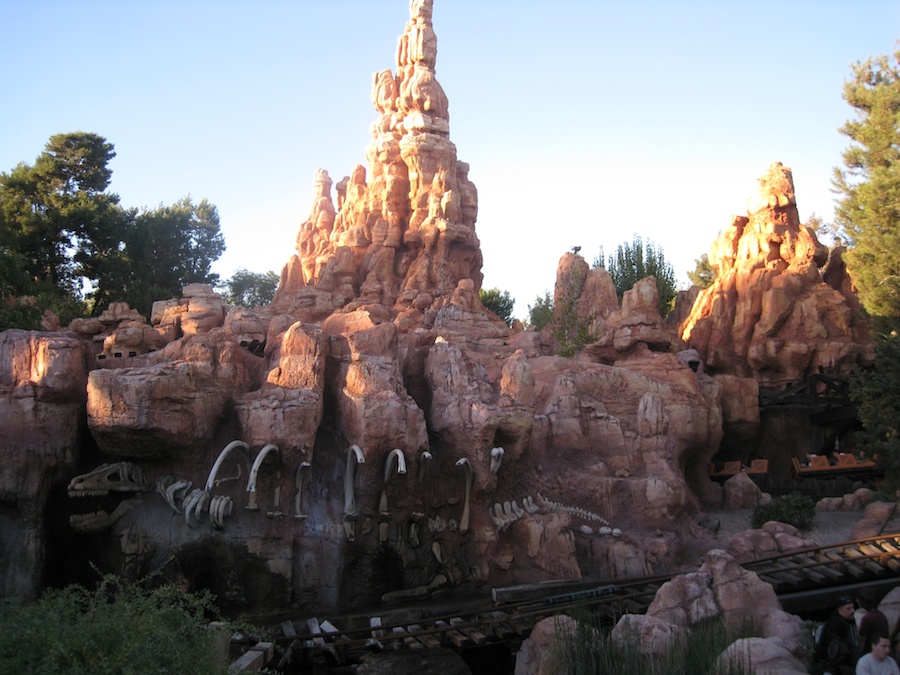 Looks haunted to us
Time To Under The Sea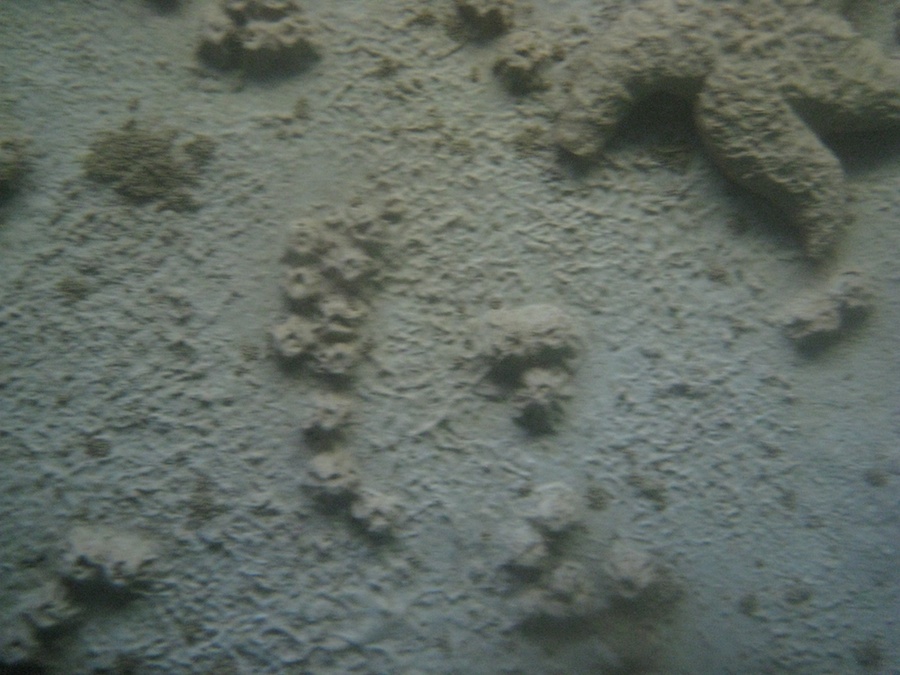 Barnacles on the "pier"

The submarine is heading out into the open ocean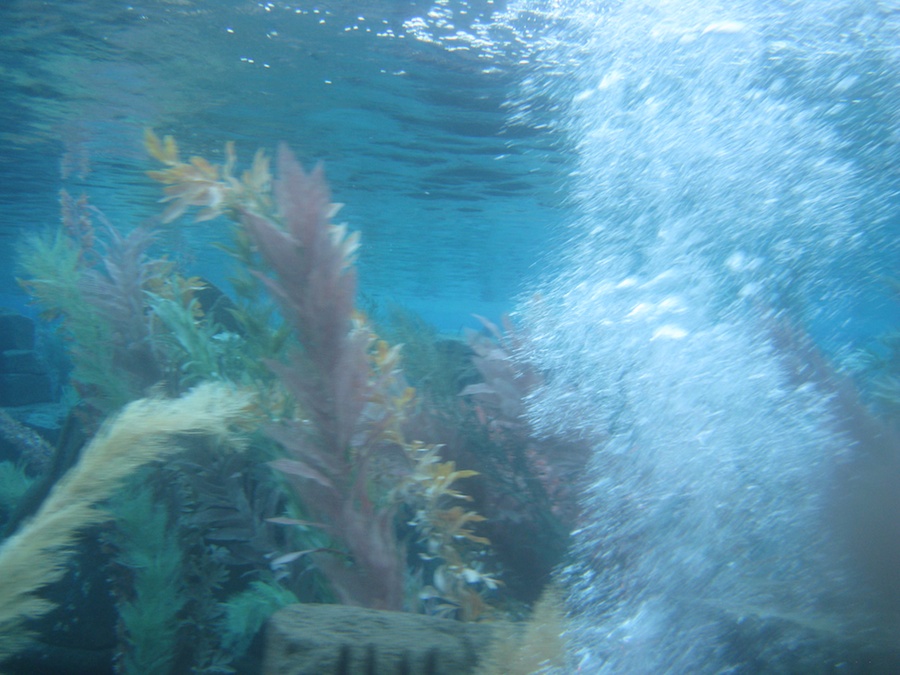 Dive... dive.... dive

This swimmer/diver has great lungs... He has been down for almost three years

Amazing reproduction of real plant life

See the pearls inside the clams???

The stars are here!


Catal... Here we come

See you next year Sue for Life Day #16....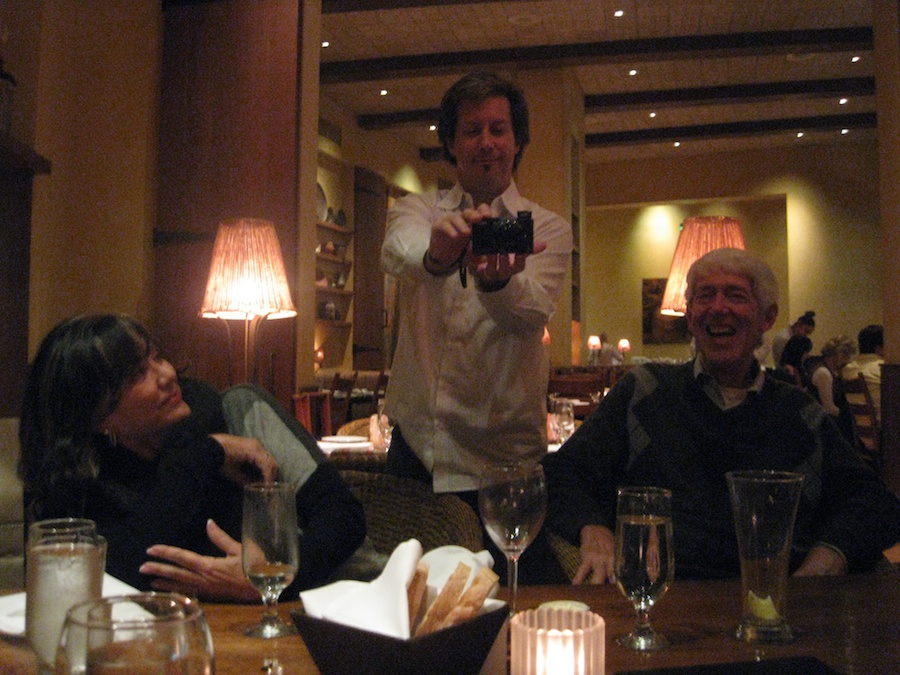 Bob's camera is working well

Root beer float???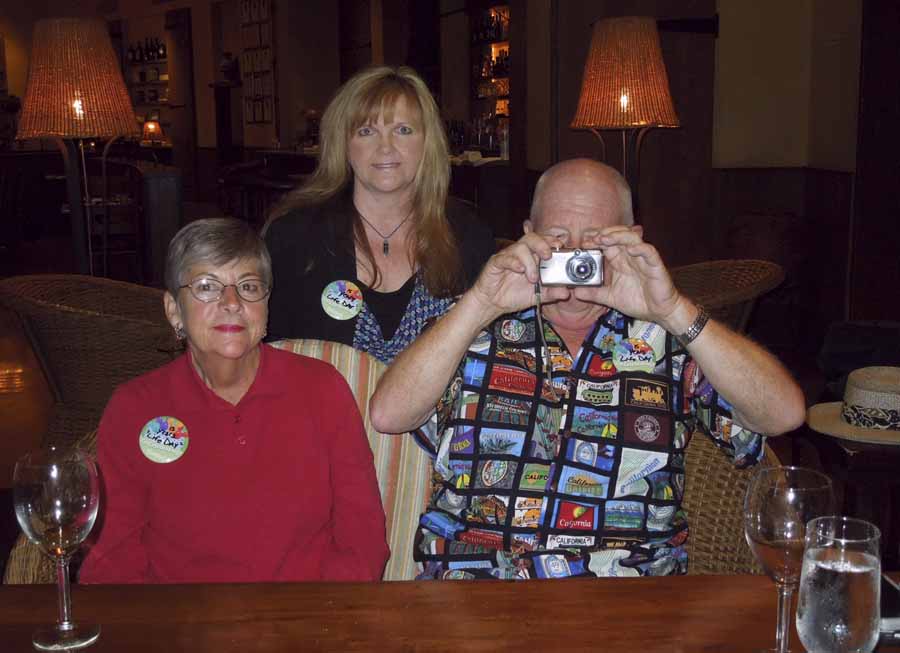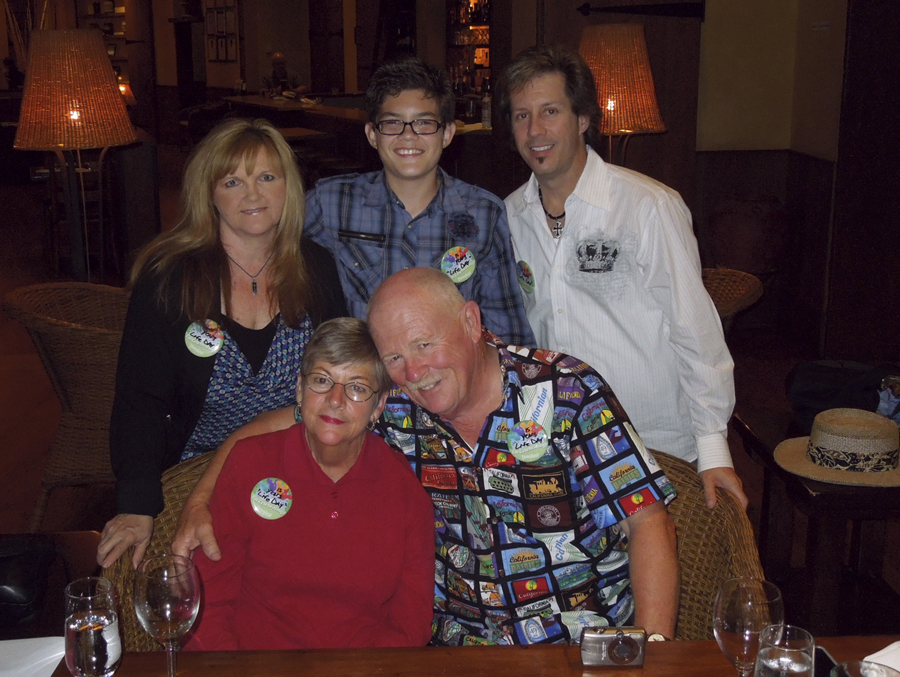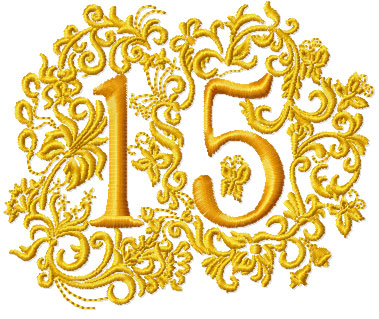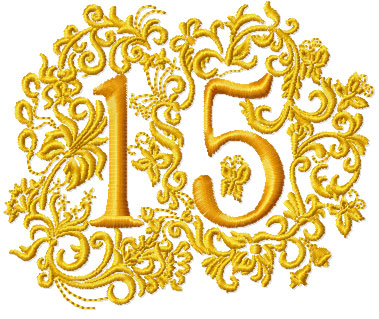 Yes.... We await sixteen...