10/23/2013 - A Wonderful Day To Celebrate With Friends & Family
A quick return to the past.... We found out about the cancer on October 23rd 1997 from Dr. Mark Janis .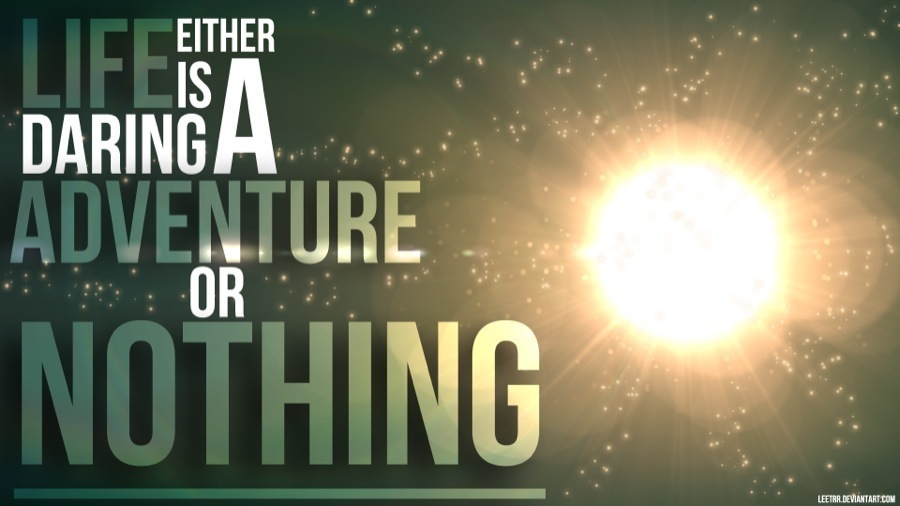 In Summary

Click for full-sized collage
Quotation To Remember: Never, never, never give up.  ~Winston Churchill
Breakfast With The Dudas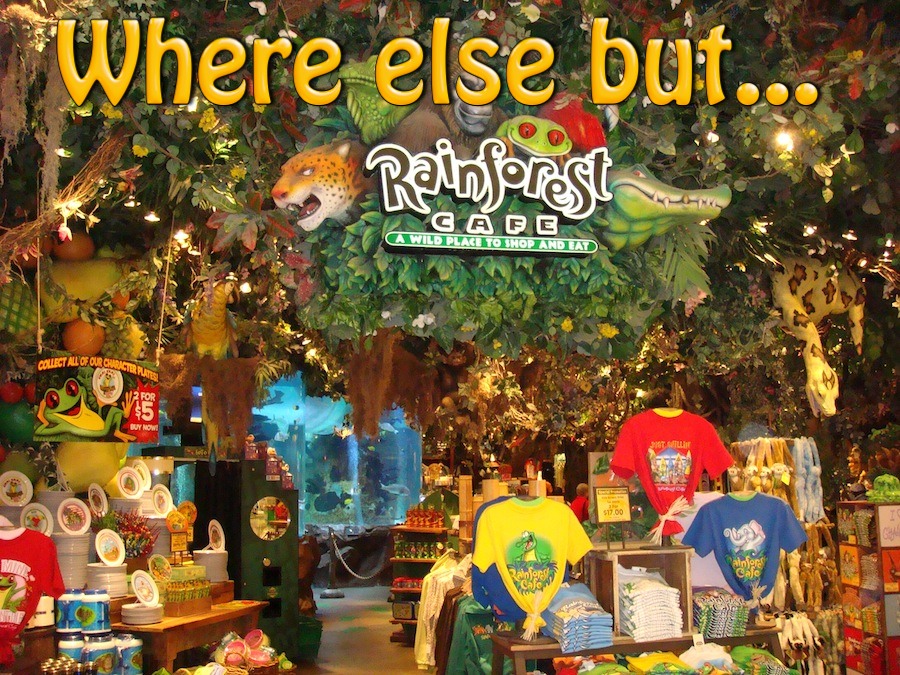 Quotation To Remember: You gain strength, courage and confidence by every experience in which you really stop to look fear in the face.  ~Eleanor Roosevelt

Arrival time 10:15... We be famished

It's raining inside... Well, after all, it is a "rainforest"

Bob and Nick join us within a few minutes

The boss arrives

Waffle anyone???
Did You Know? - The word "waffle" first appears in the English language in 1725: "Waffles. Take flower, cream..." It is directly derived from the Dutch wafel, which itself derives from the Middle Dutch wafele.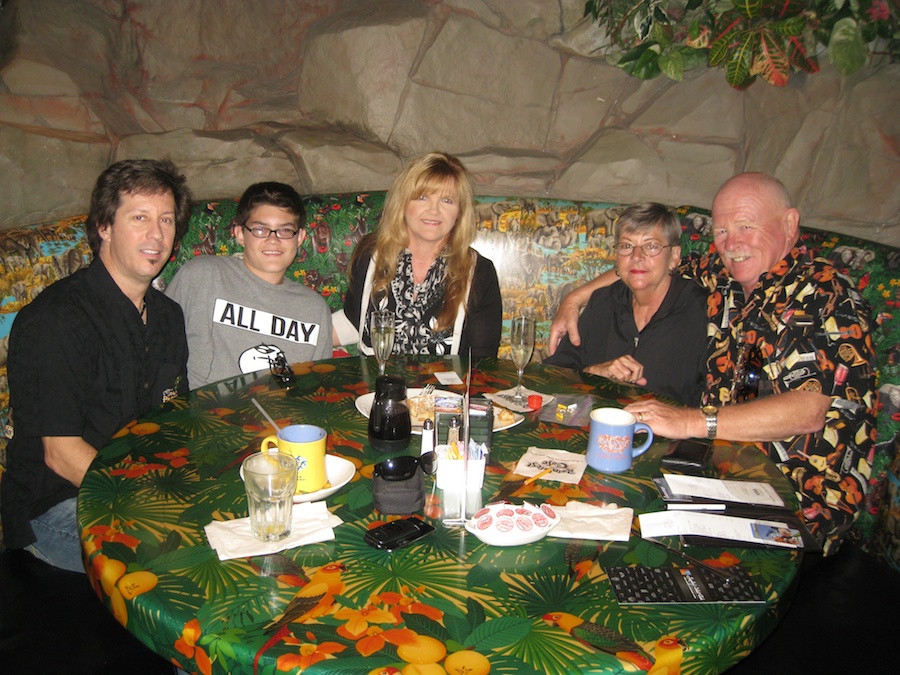 Breakfast is done... Time to have some fun!!!


We had a great view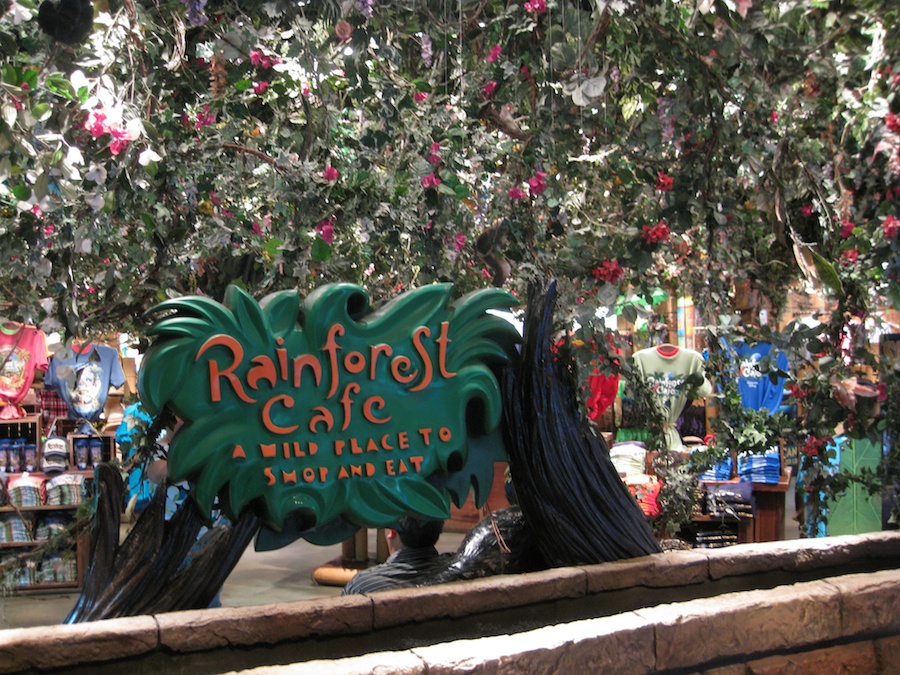 Love the rain in the rain forest
Quotation To Remember: We cannot direct the wind but we can adjust the sails.  ~Author Unknown
Ticket Time

First stop... Tickets!

Bob is dressed for the occasion
California Adventure Is Our First Stop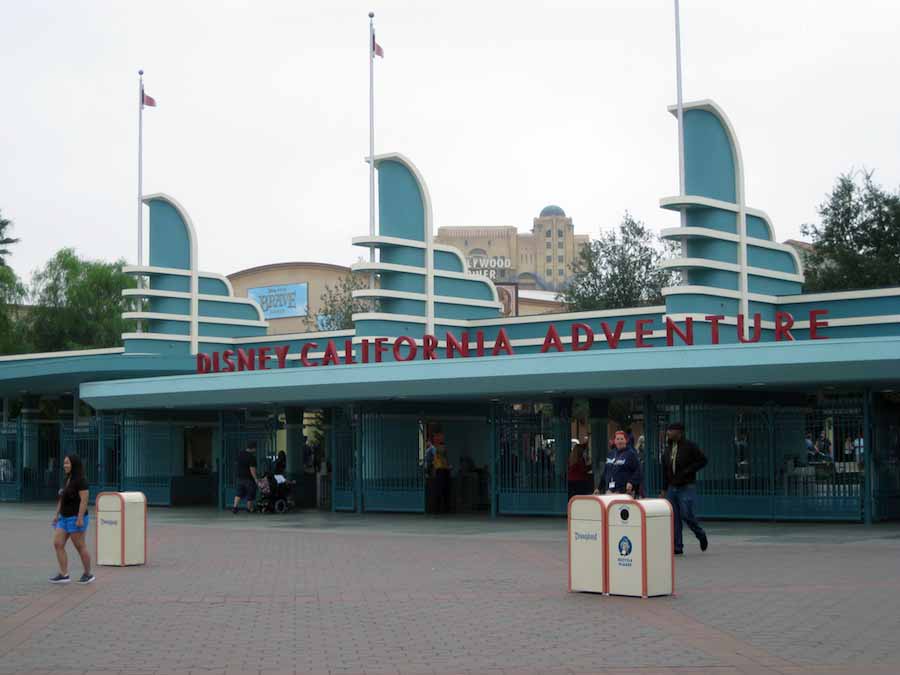 Come right on in on this grey overcast day... Temperature 67 degrees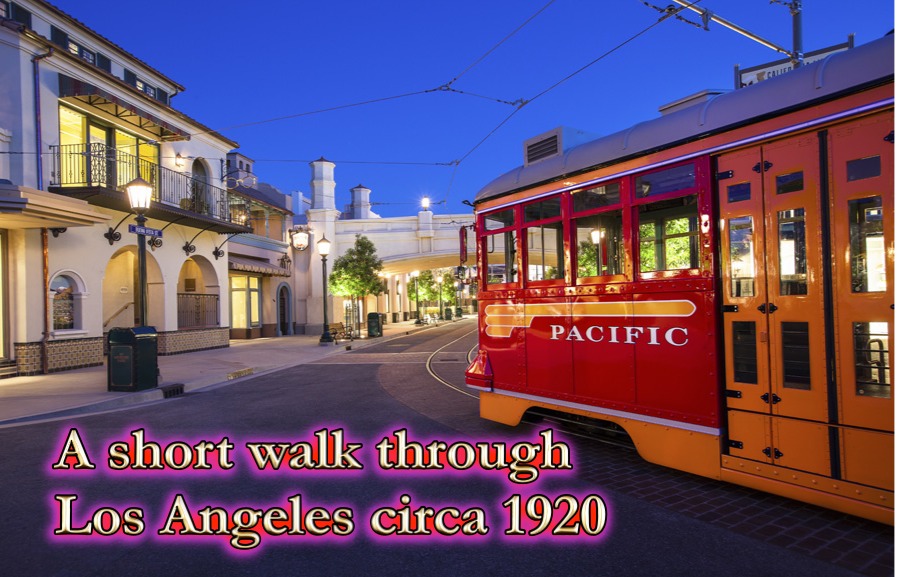 Nick's last passport picture was when he was four years old!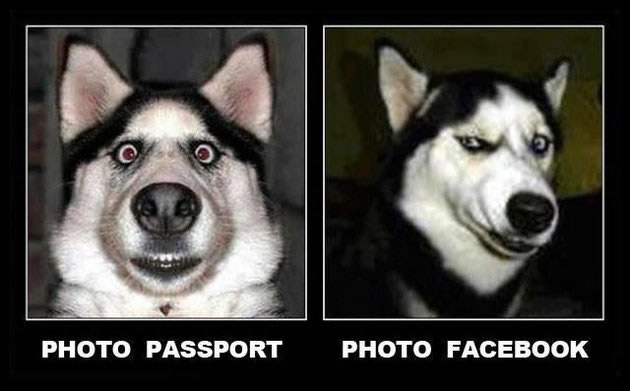 Disney keeps everything so pretty

No grapes... The season is over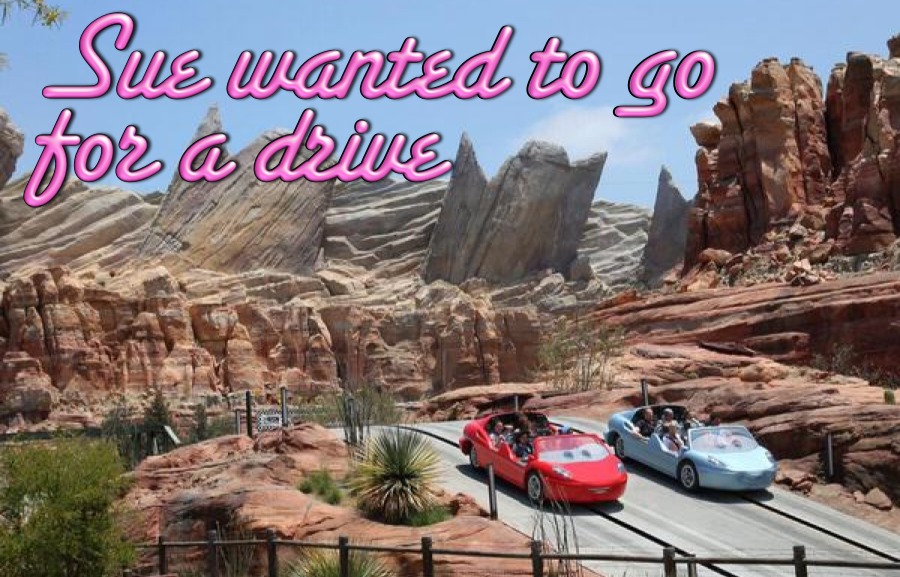 Where else but.... Cars Land!

Attention to detail
Did You Know? - In 1902, Léon Levavasseur took out a patent on a light but quite powerful gasoline injected V8 engine. He called it the 'Antoinette' after the young daughter of his financial backer. From 1904 he installed this engine in a number of competition speedboats and early aircraft.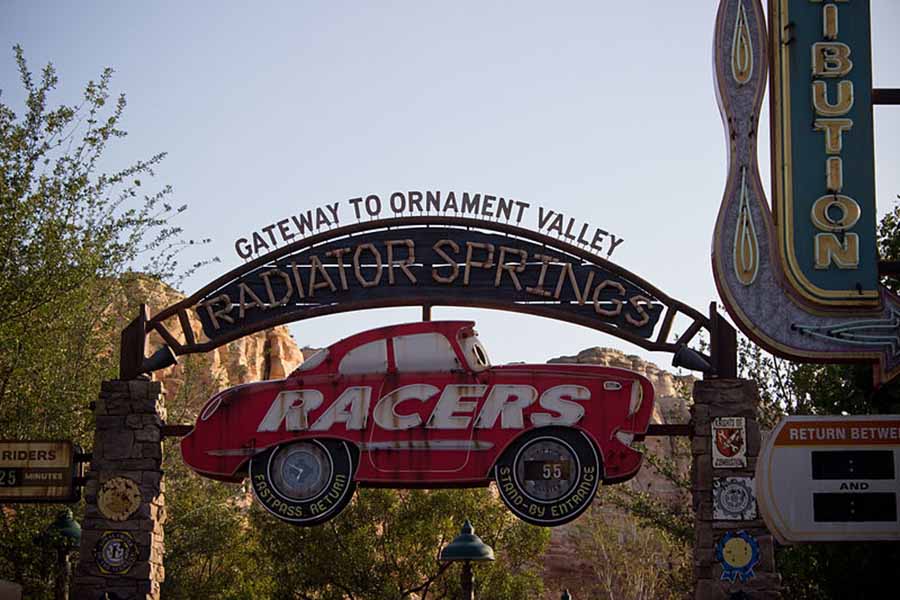 Get ready.... Get set..... Go!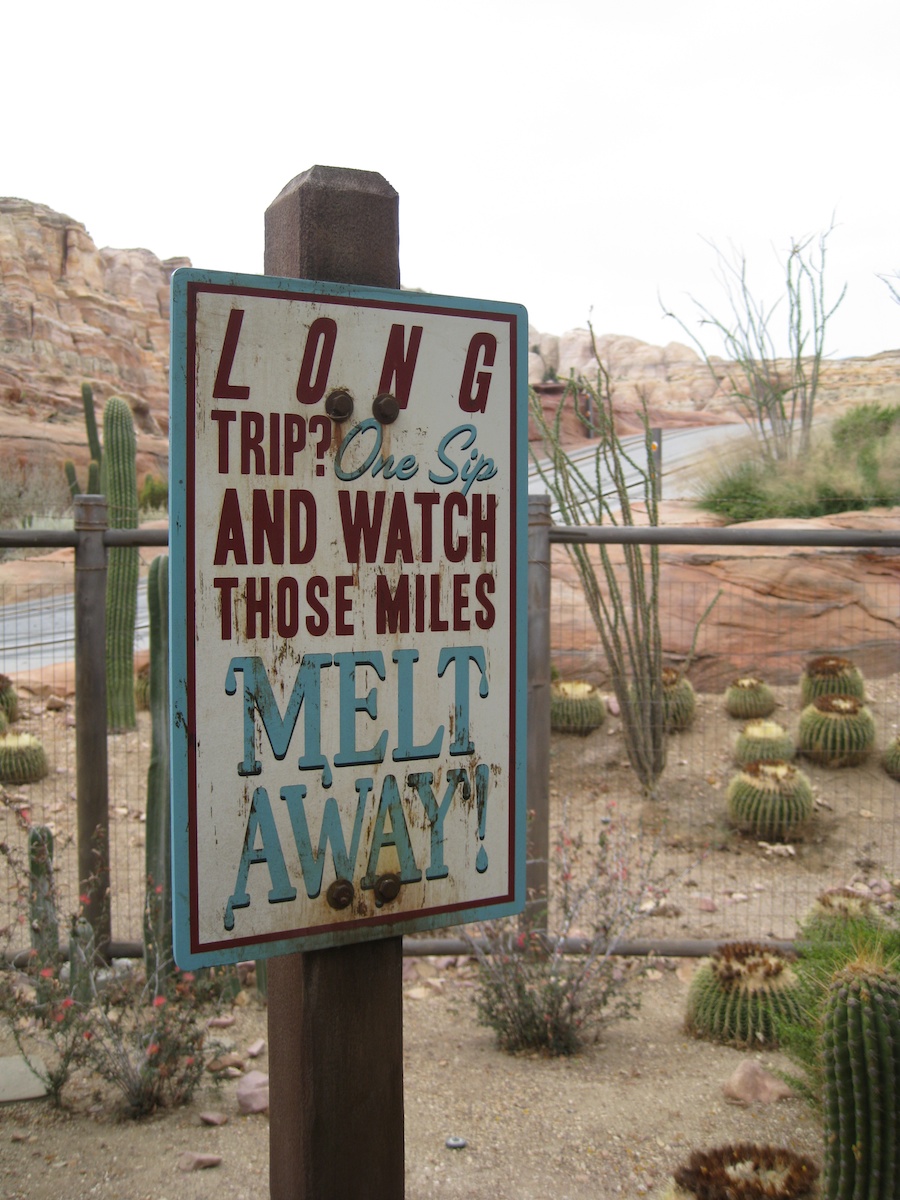 We had a forty minute wait... Time to visit

Hard to believe the rocks are all fake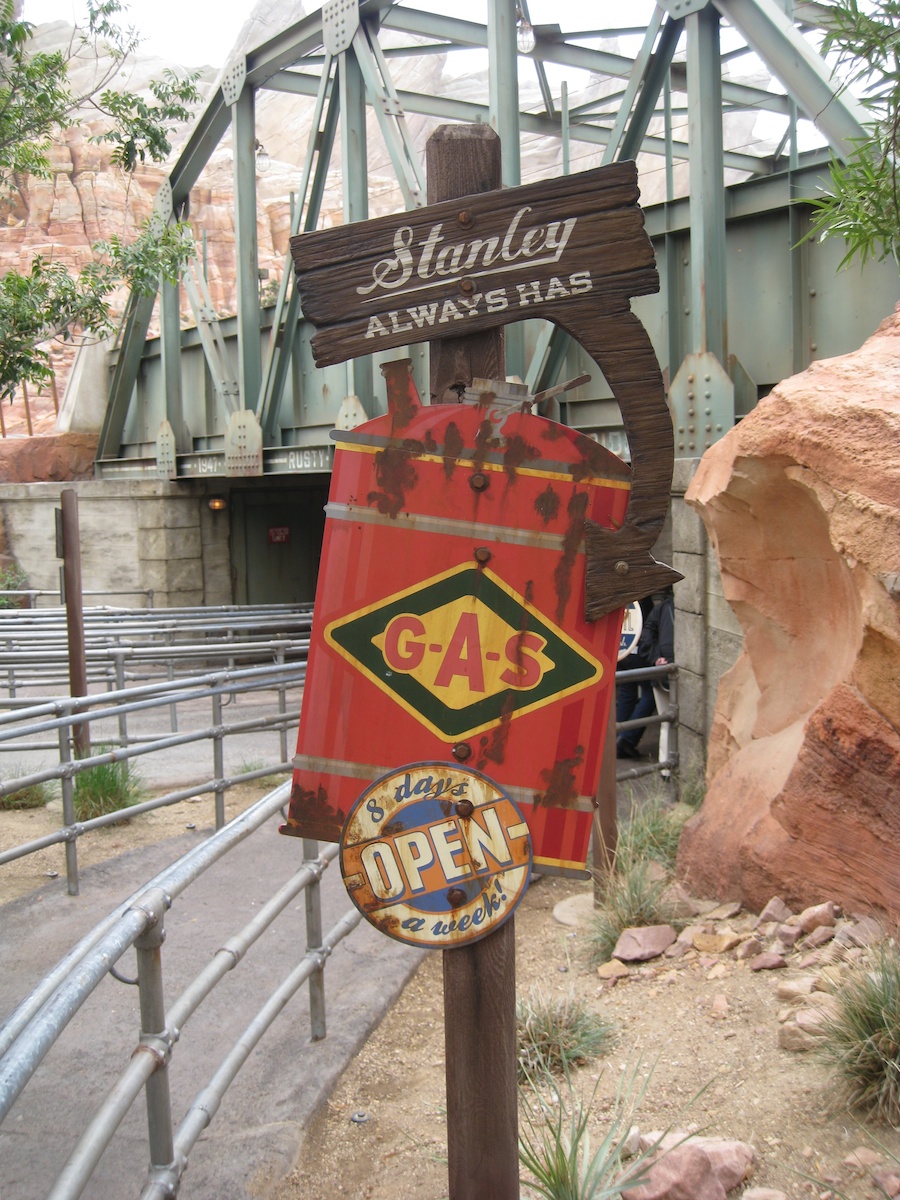 Stanley eats too many tacos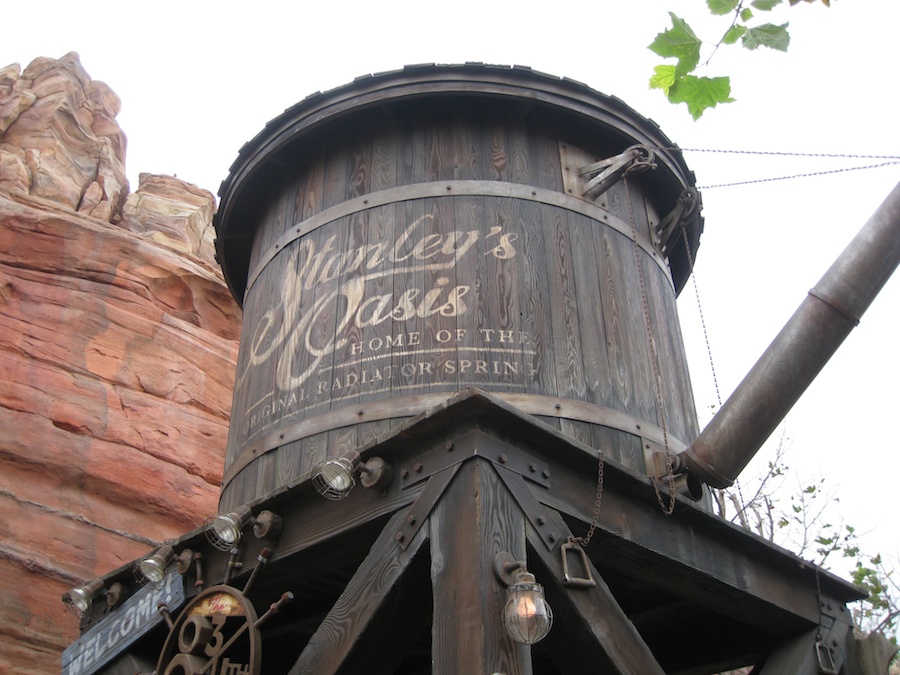 Wish is was full of hot chocolate
Did You Know? - A water stop or water station on a railroad is a place where trains stop to replenish water. The stopping of the train itself is also referred to as "water stop".
The term originates from the times of steam engines, when large amounts of water were essential. In these times they were also called wood and water stops or coal and water stops, since it was reasonable to replenish engines with fuel as well.

In early times, water stops were necessary every 7–10 miles and consumed much travel time. With the introduction of tenders, trains could run 100–150 miles (160–240 km) without a refill.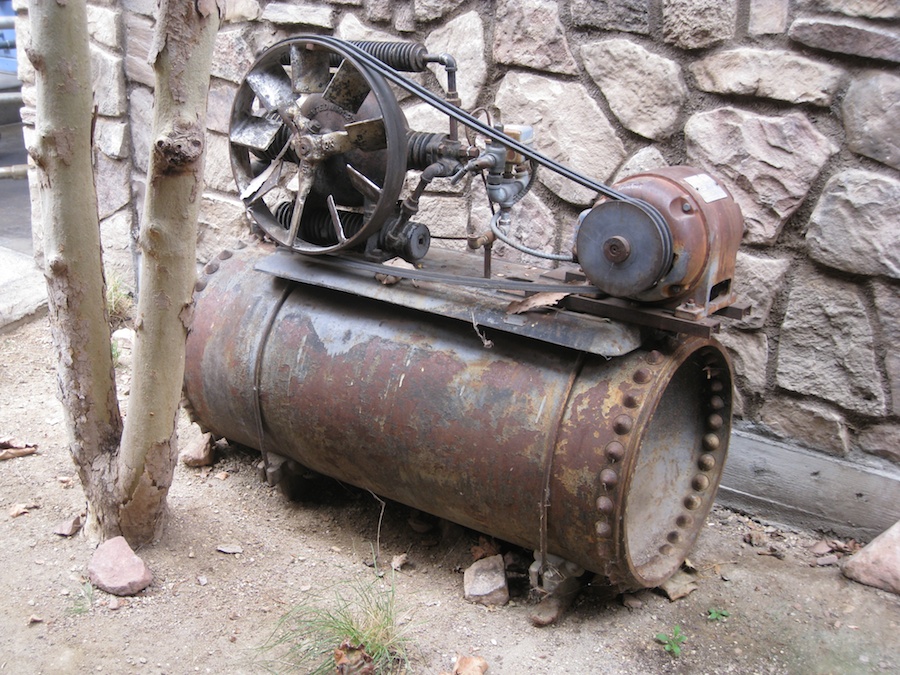 Where did they get the old stuff.... Someone has a fun job!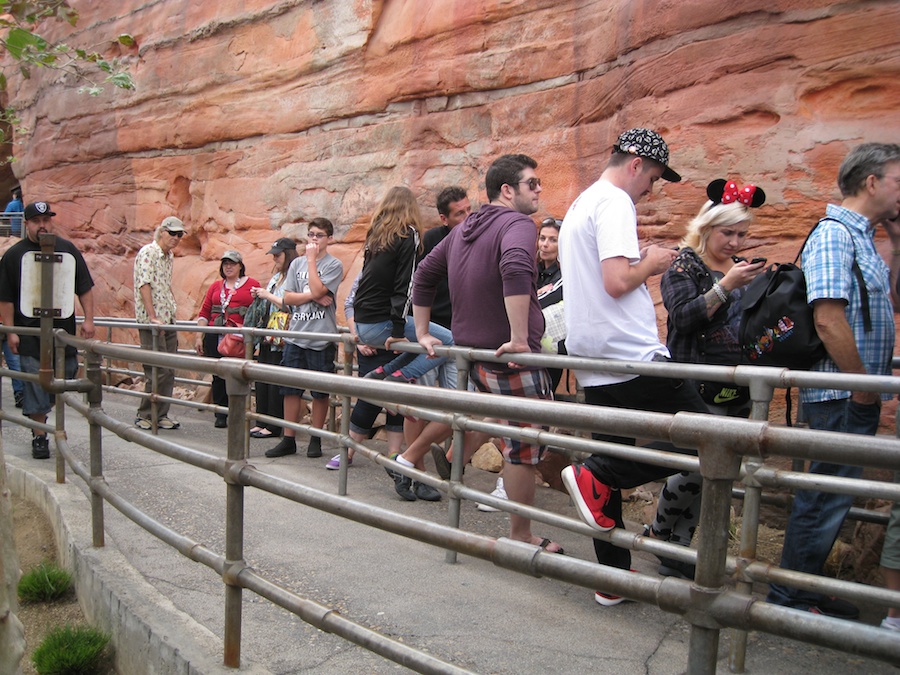 Nick did a "single rider" and then came back and joined us...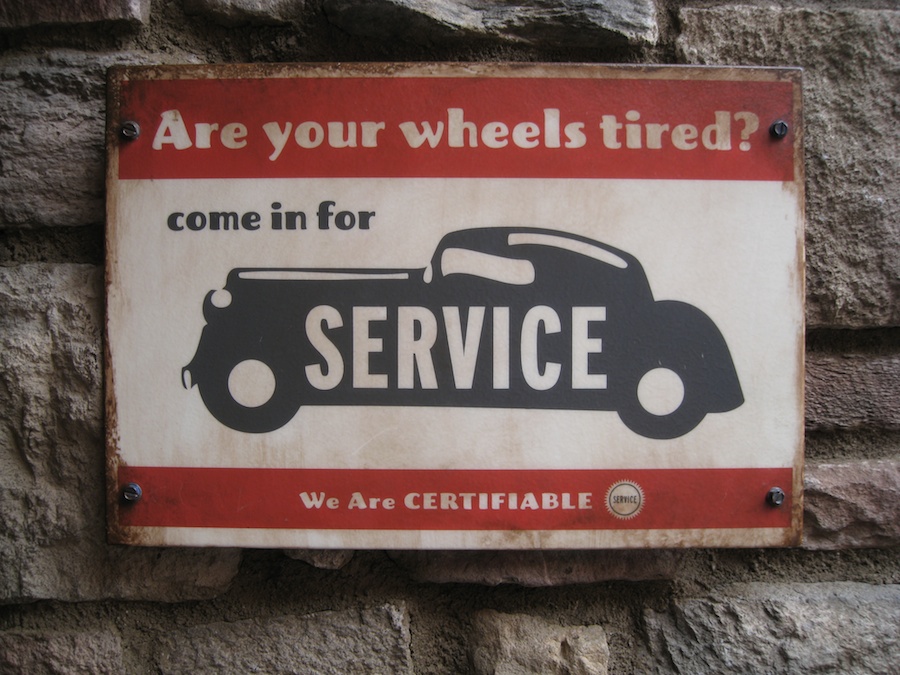 Wheels fine... Body is tired

If we had not seen it during the construction you would believe it real....

Proof.... Some one or thing busted the rock and it is hollow
Did You Know? - Anthropic rock is rock that is made, modified and moved by humans.

The worlds largest radiator cap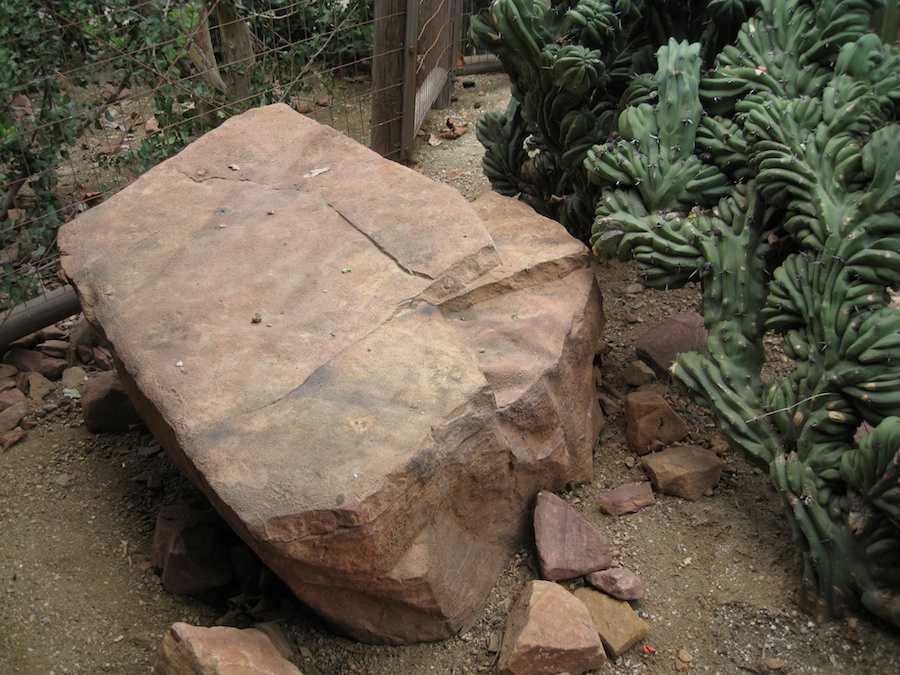 This "rock" weights about two pounds... We know... Bob lifted it!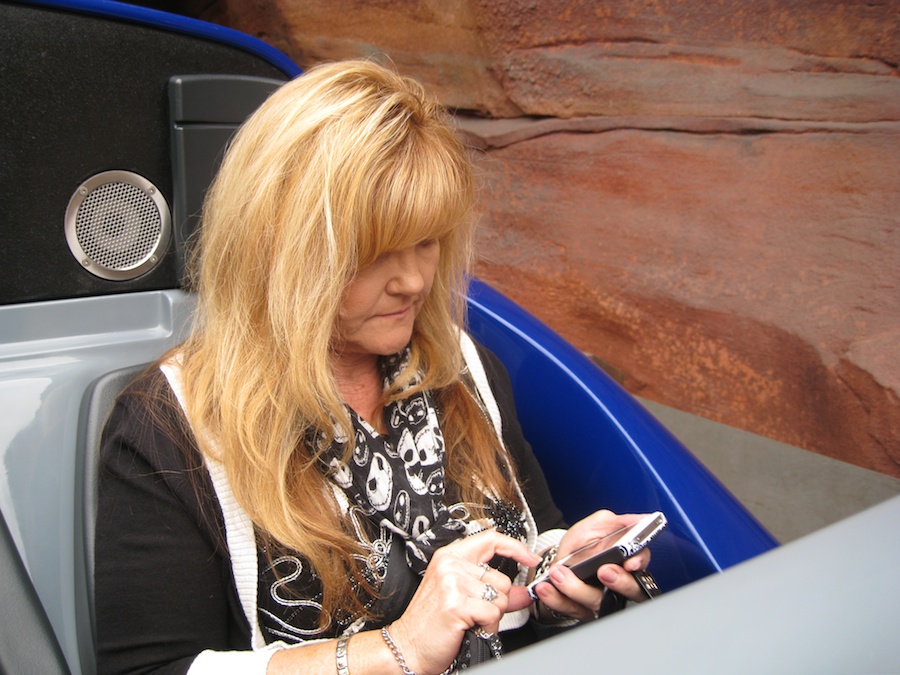 Checking to see if her will is up to date!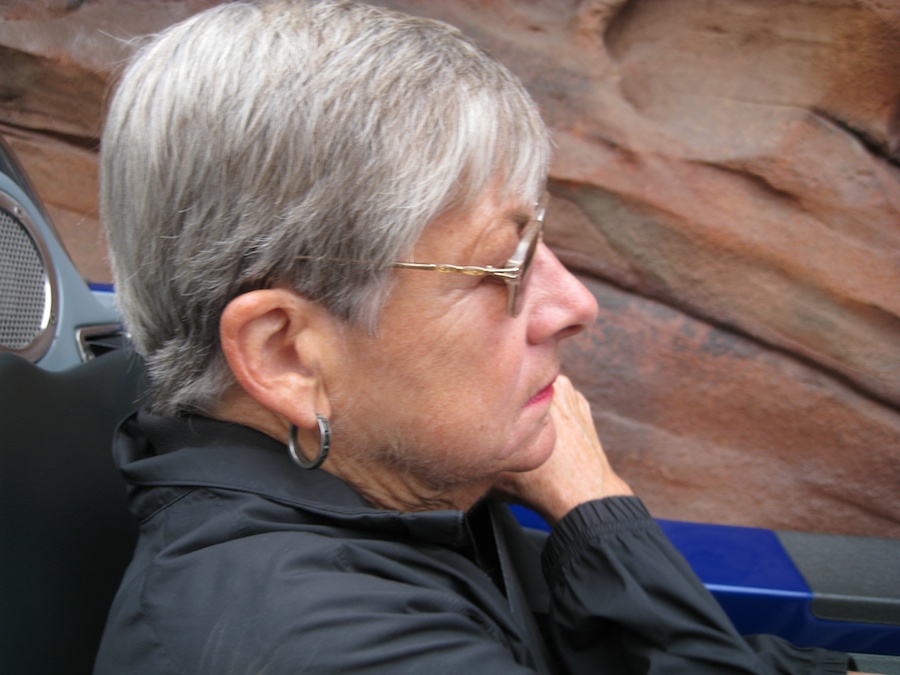 Grandma Sue double checking her seat belt....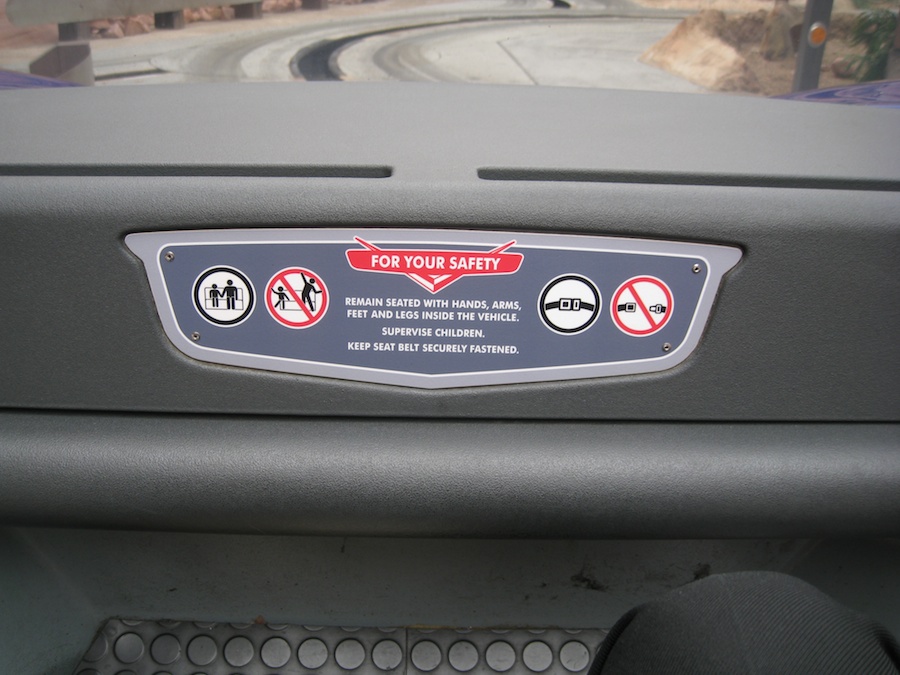 No kidding...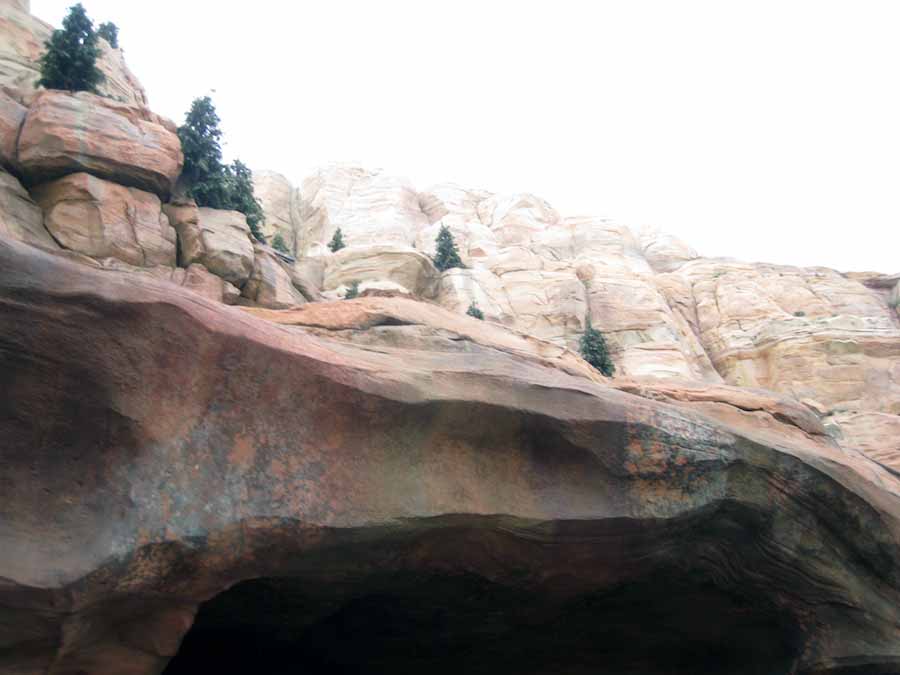 We are going for a ride.... and what a ride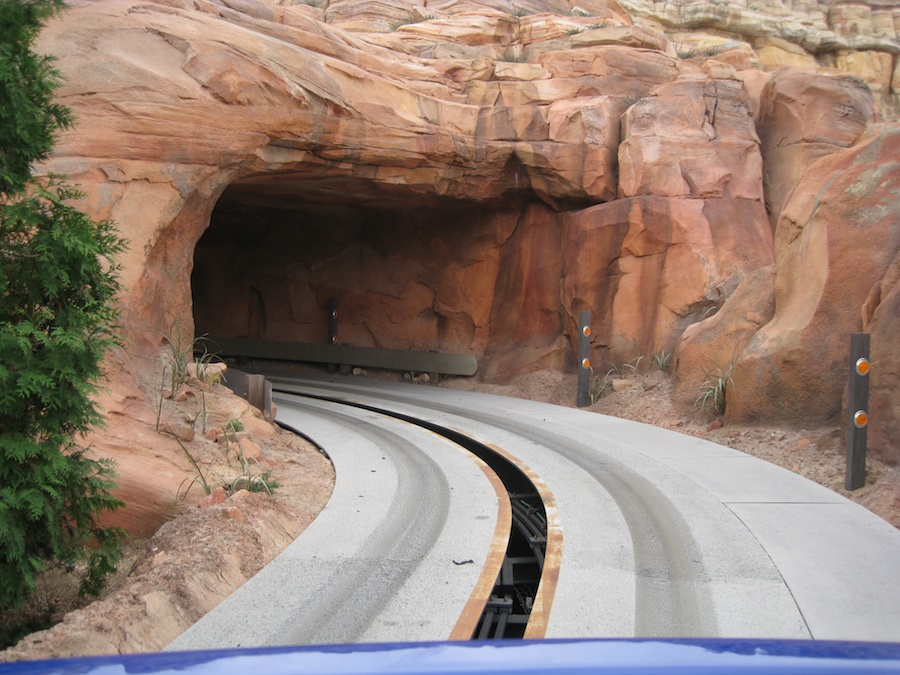 Into the heart of the beast

Magnificent scaling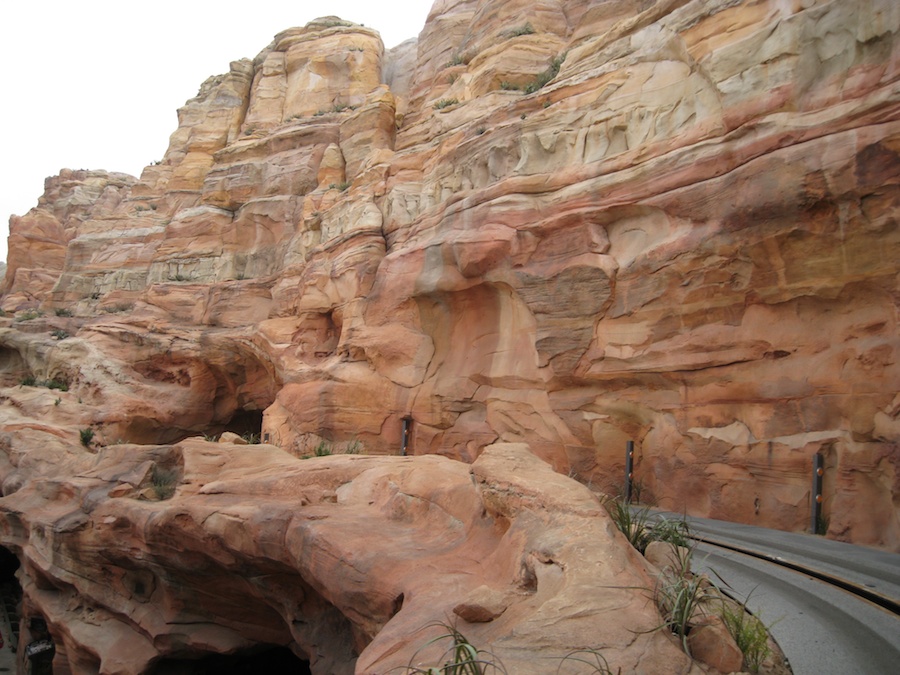 Now we really go inside....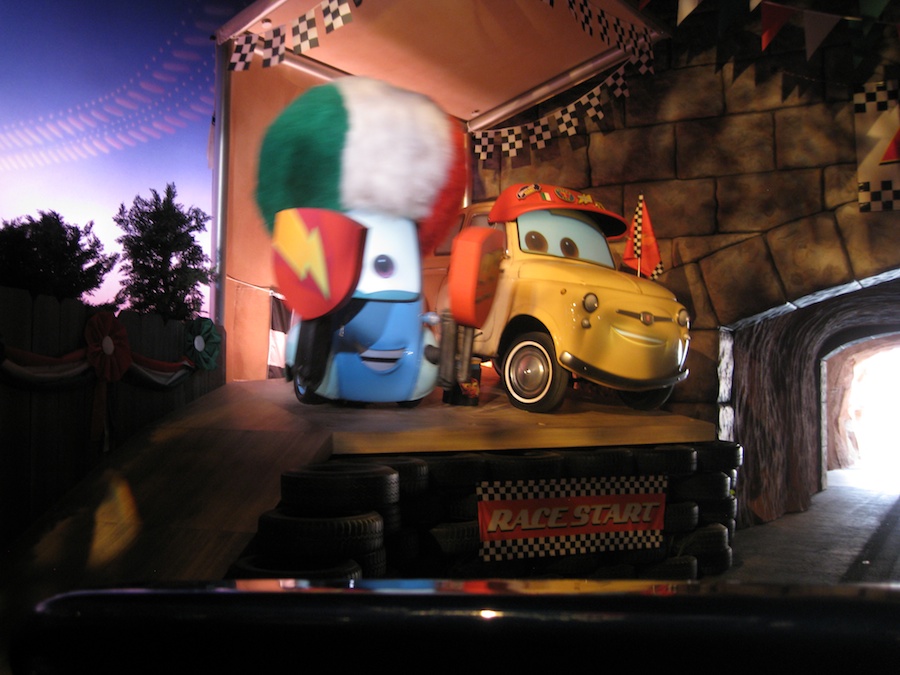 The starting line of the race...
Did You Know? - An enthusiastic Luigi waves the flag to signal the start of the race.
The outdoor racing portion of the attraction features bunny hills and high-banked turns around the rock formations of Ornament Valley, with the vehicles reaching a top speed of 40 mph (64 km/h). During a short drop down a sloped bank, an on-ride photo is taken. One of the two vehicles (chosen at random) reaches the finish line slightly earlier, bringing the race to an end.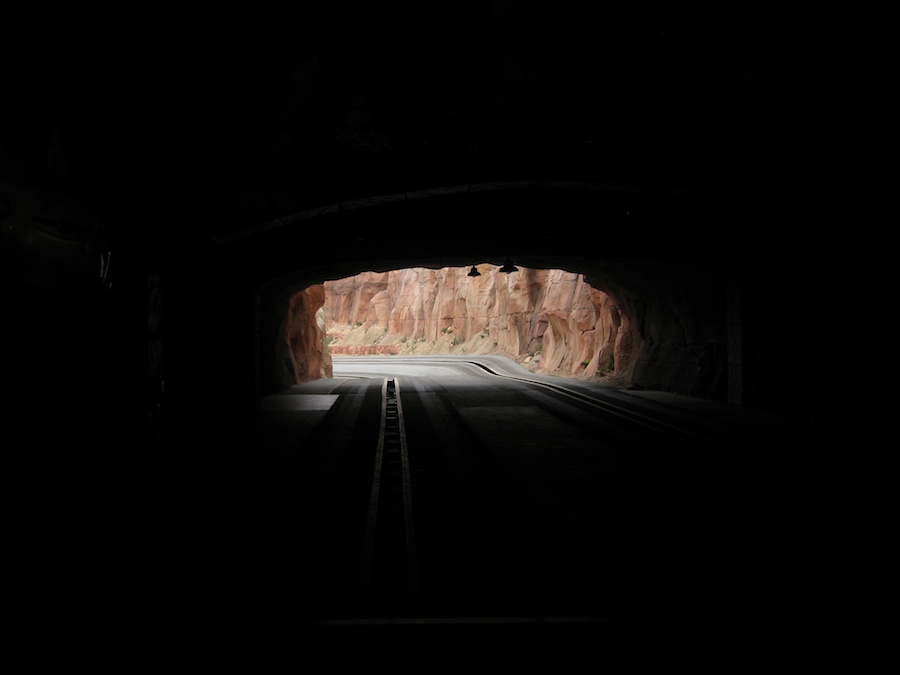 We see the exit and the car next to us... Race time

"Be careful they say..."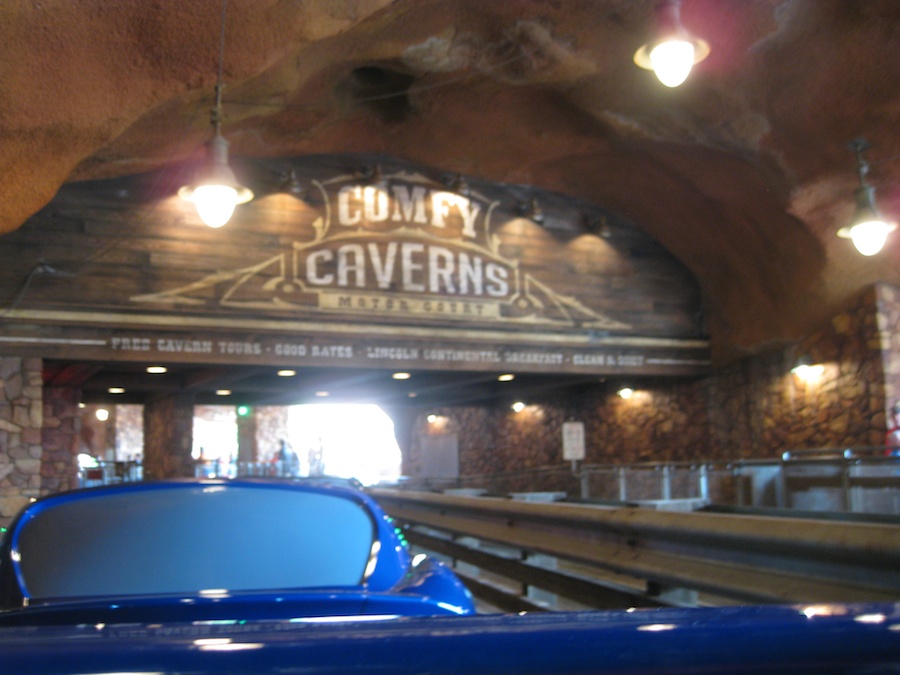 Next thing we know we are at the end of the race....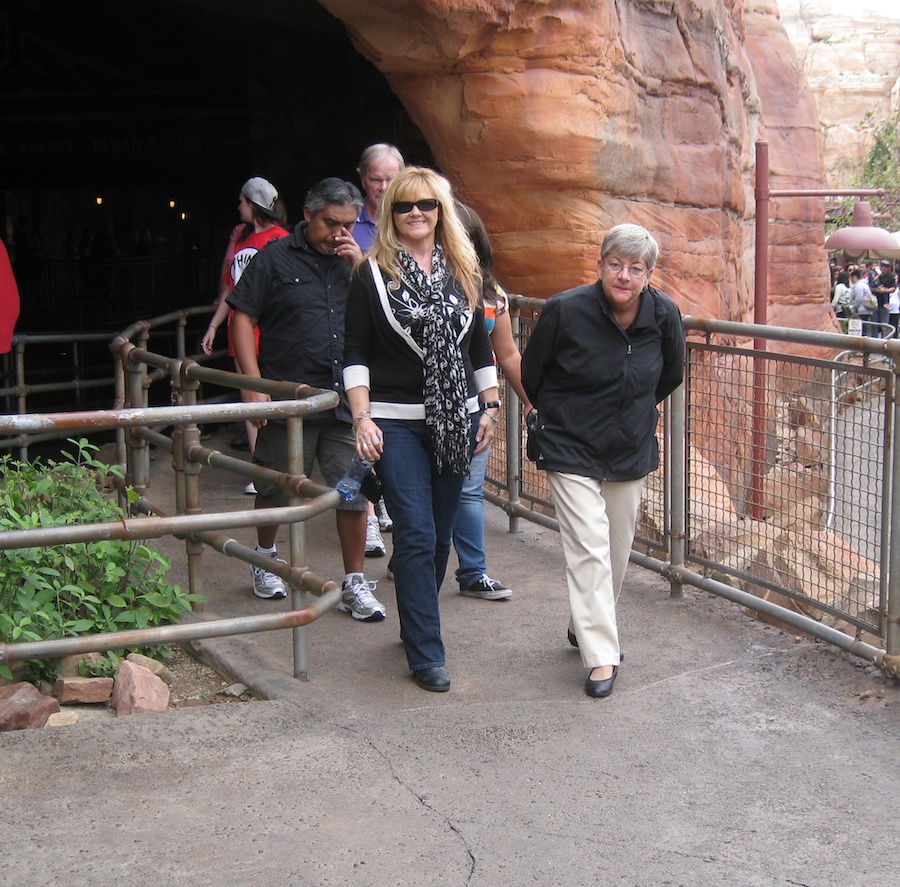 "OK... Whadda we do next??"

Glad is was cool in the desert today!

Zooooom Where is the police officer when one needs him!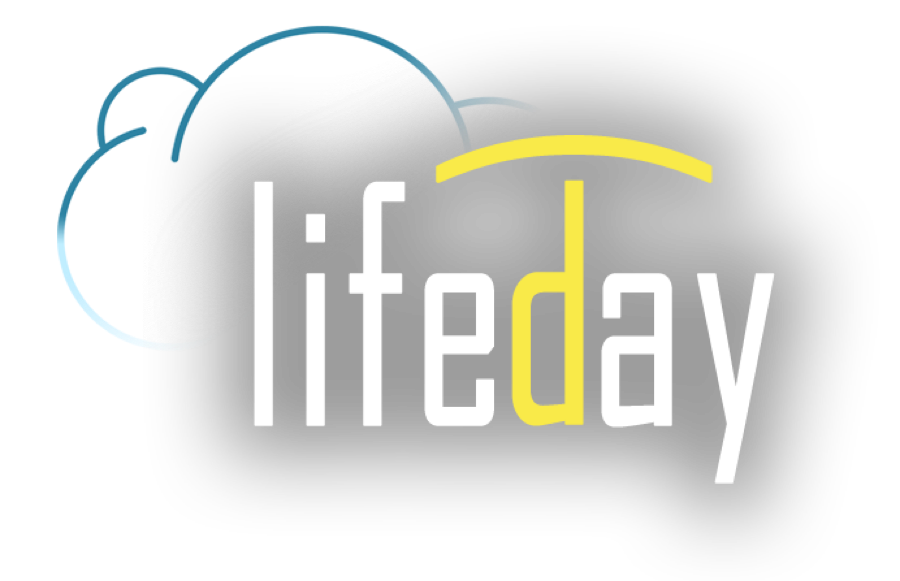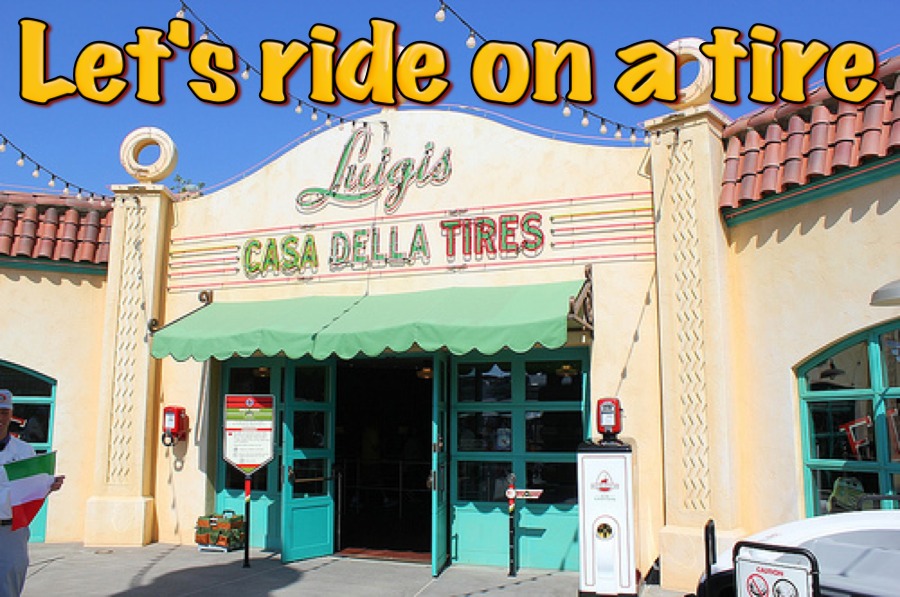 Let's ride on a tire....

Lean to the left.... Lean to the right....
Do NOT stand up... Flight flight flight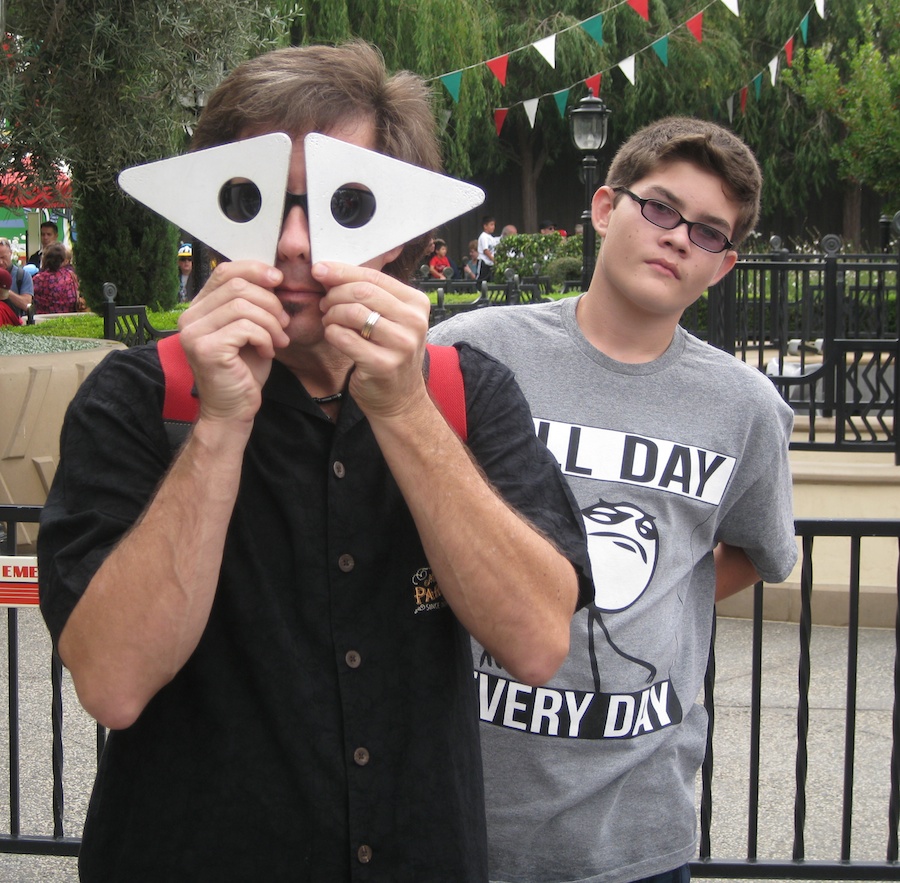 New rock and roll glasses

We be ready to roll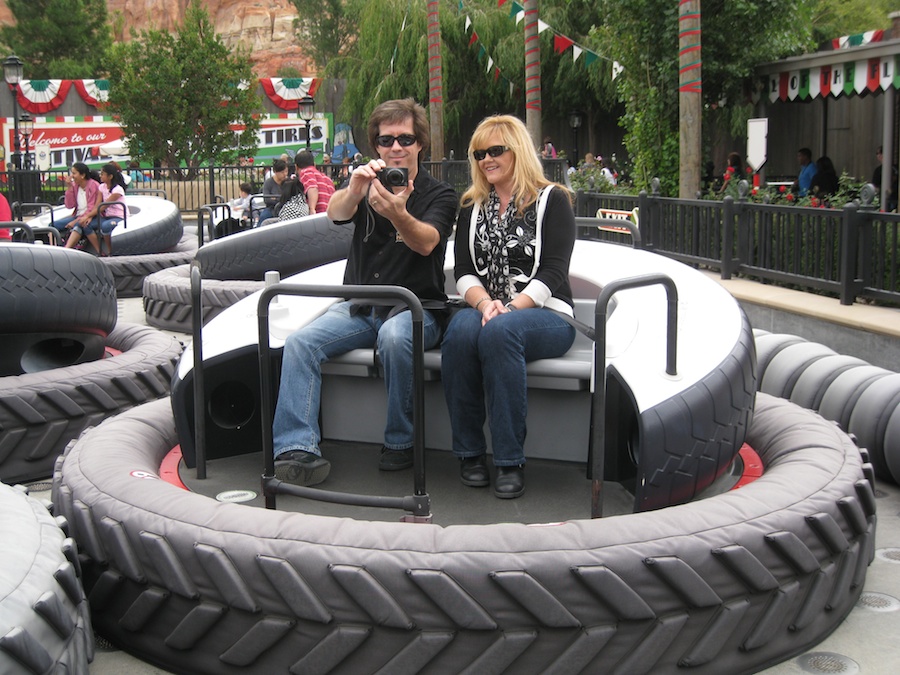 "Let's go get Nick!!"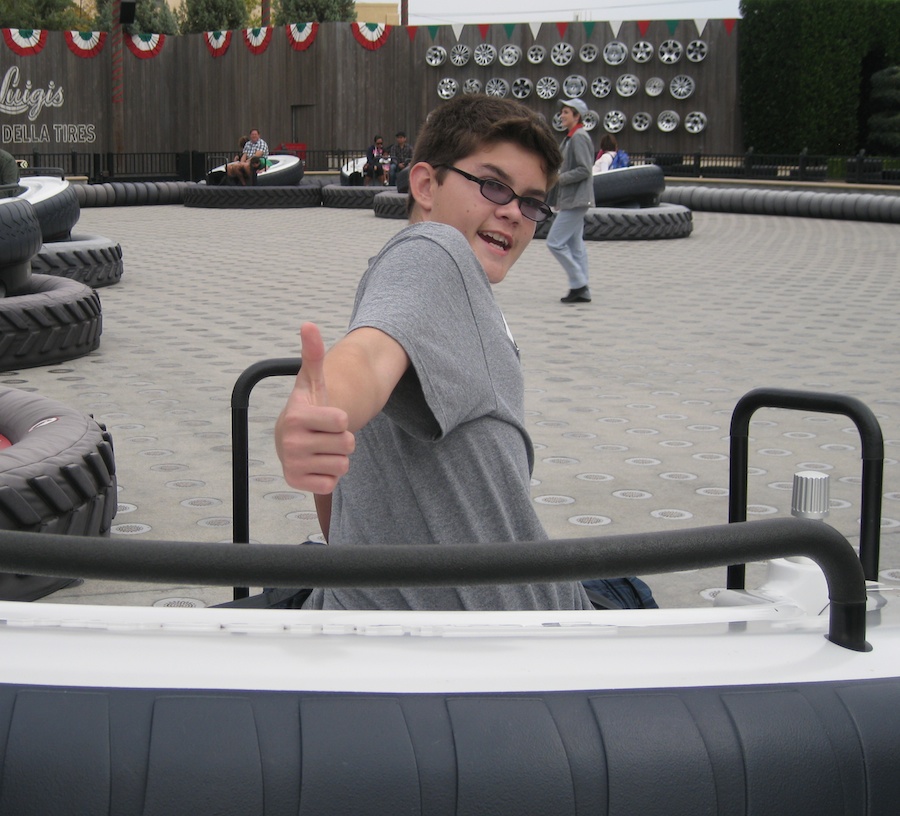 "Ha ha... Catch me if you can!"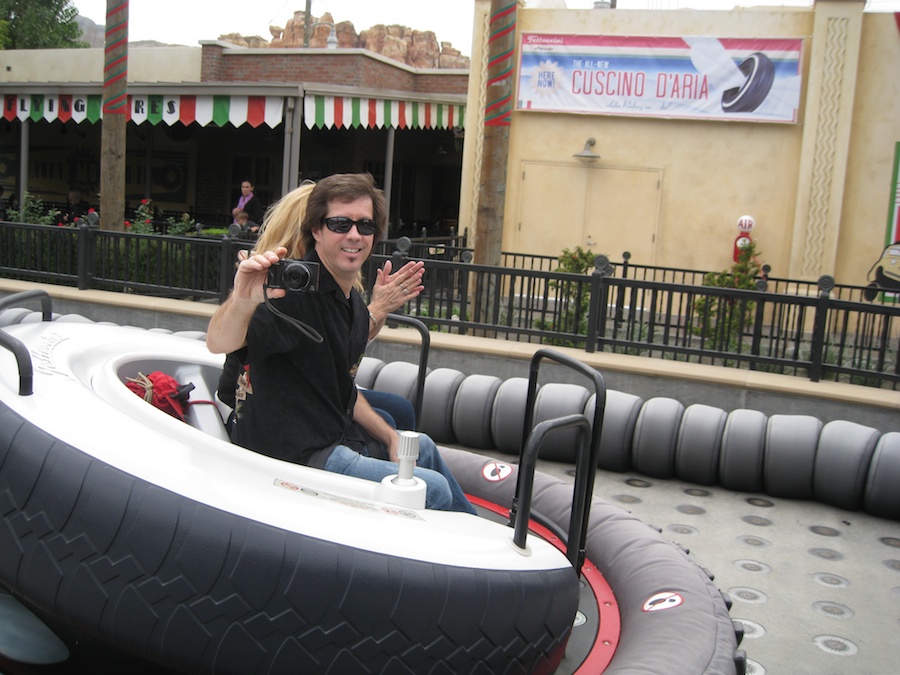 Look out ahead!

I want you!

Romance is in the air....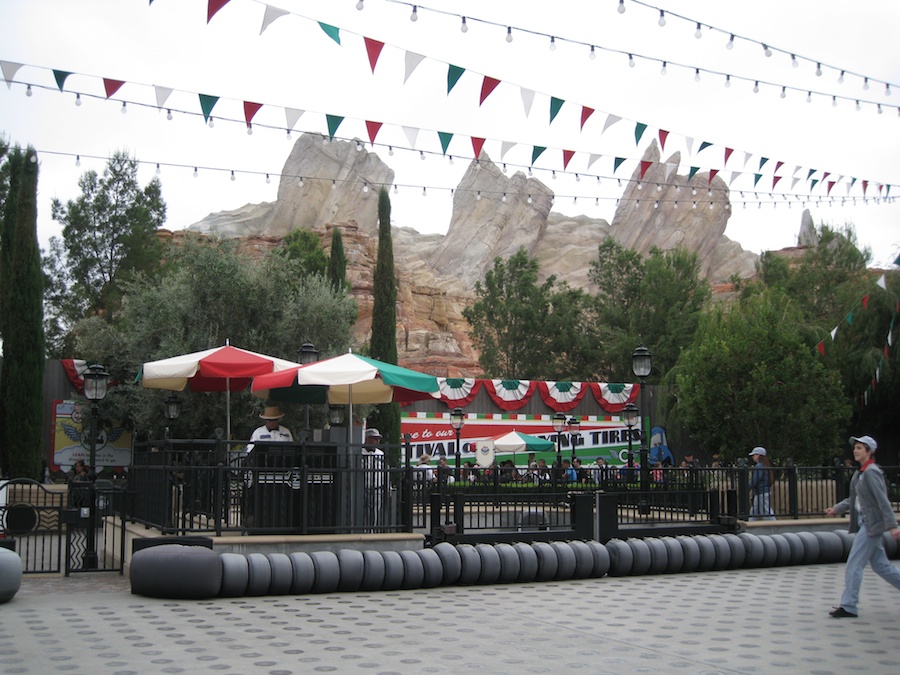 Ride over... Darn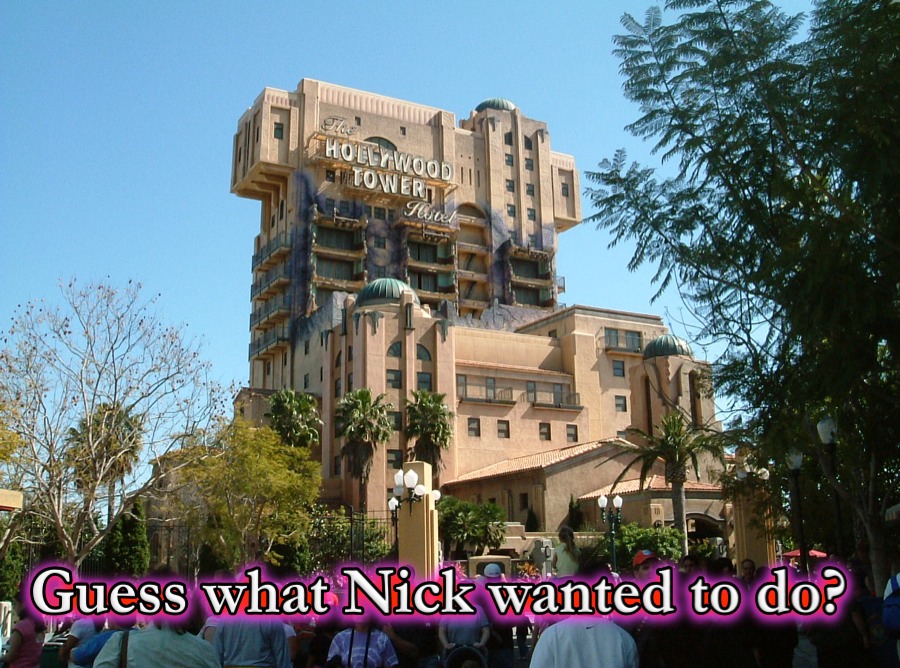 Eat candy corn..... Nope!

... sit on a bench????? Nope!

...ride the trolley car.... Nope!

Go with Dad to the top of the Tower.... Yep!
We stayed behind and visited some more...
Who Wants To Soar???

Over to California Soaring.....

Seated and ready for blastoff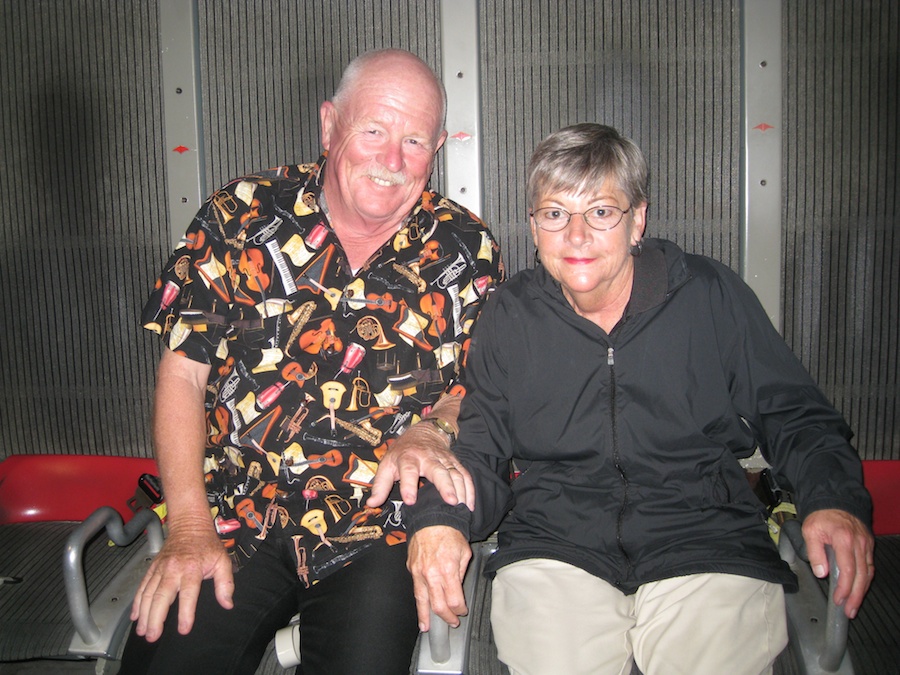 Not too frightened.... Well...