Circus And A Train... A Winning Combination
Did you know? - Casey Jr. Circus Train at Disneyland Paris is designed as a roller coaster for small children through Storybook Land, giving riders good views of the Storybook Land castle and other scenes that are not as visible from the Storybook Land Canal Boats.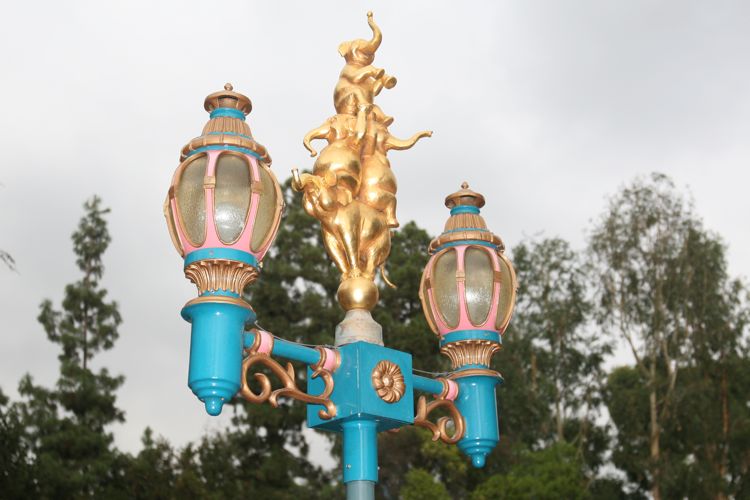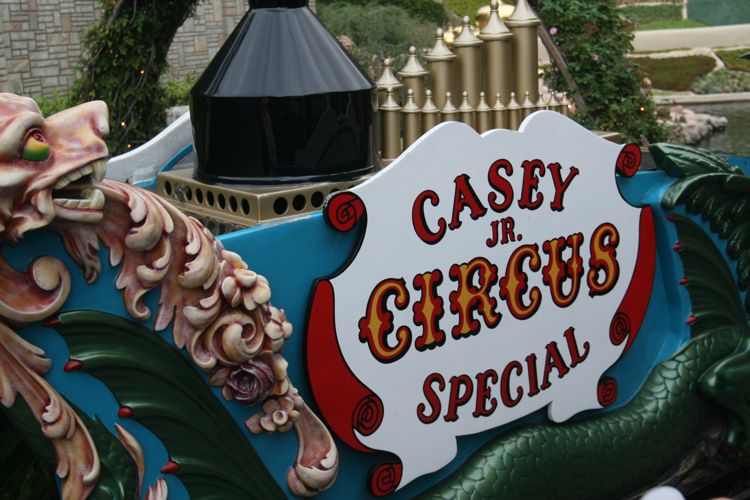 Did you know? - The train takes a short, approximately three-minute ride around the perimeter of Storybook Land. Storybook Land contains miniature scenes from many favorite Disney animated movies, such as the castle from Cinderella, the Seven Dwarfs cottage, and the palace of Agrabah. Notice the miniature plants, also -- some very fine examples of the Japanese art of Bonsai.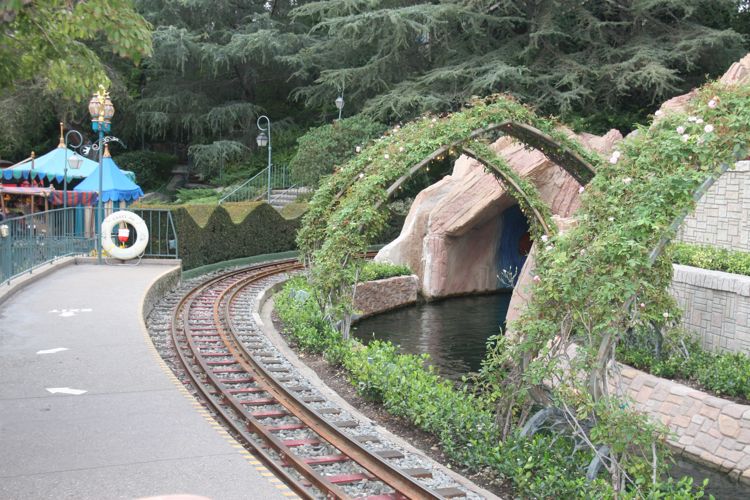 We got the caboose thanks to Nick who ran all the way
Did you know? - A caboose is a manned North American rail transport vehicle coupled at the end of a freight train. Although cabooses were once used on nearly every freight train, their use has declined and they are seldom seen on trains, except on locals and smaller railroads.
The caboose provided the train crew with a shelter at the rear of the train. The crew could exit the train for switching or to protect the rear of the train when stopped. They also inspected the train for problems such as shifting loads, broken or dragging equipment, and hot boxes. The conductor kept records and handled business from a table or desk in the caboose. For longer trips the caboose provided minimal living quarters, and was frequently personalized and decorated with pictures and posters.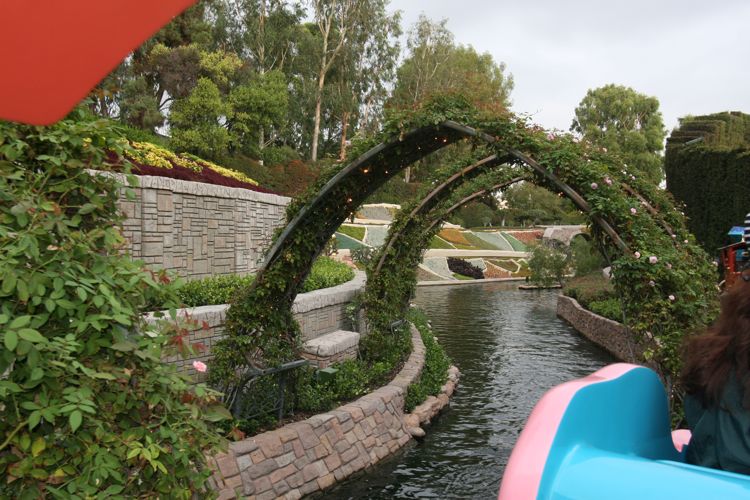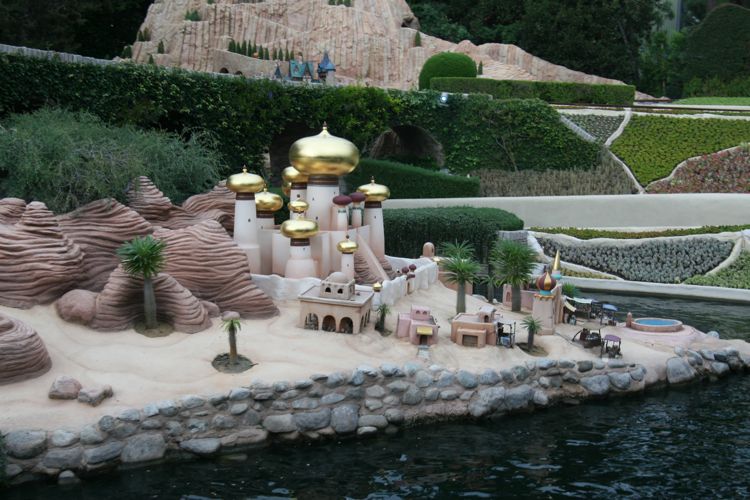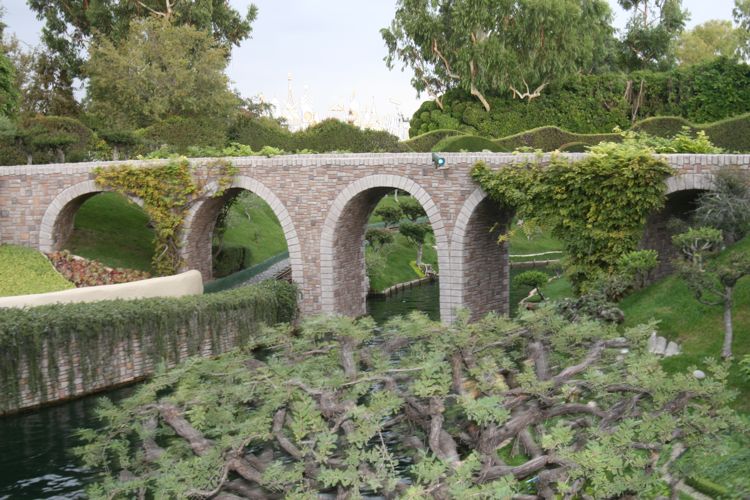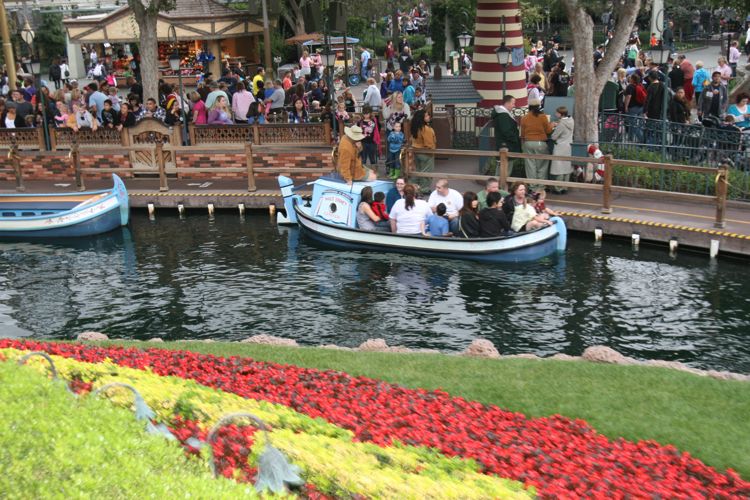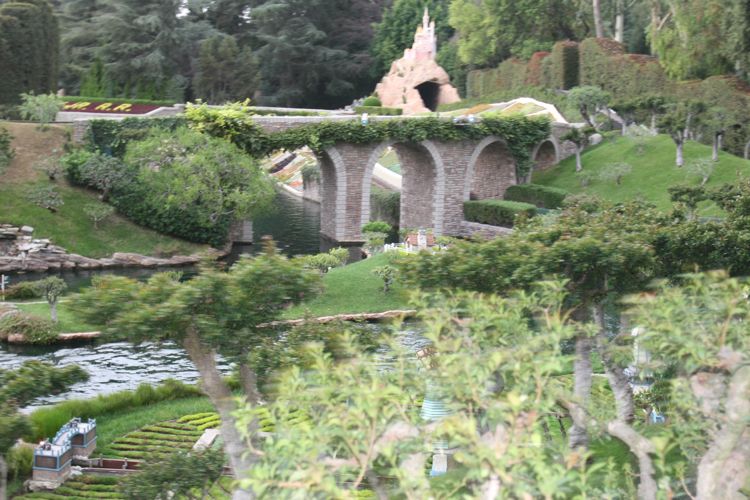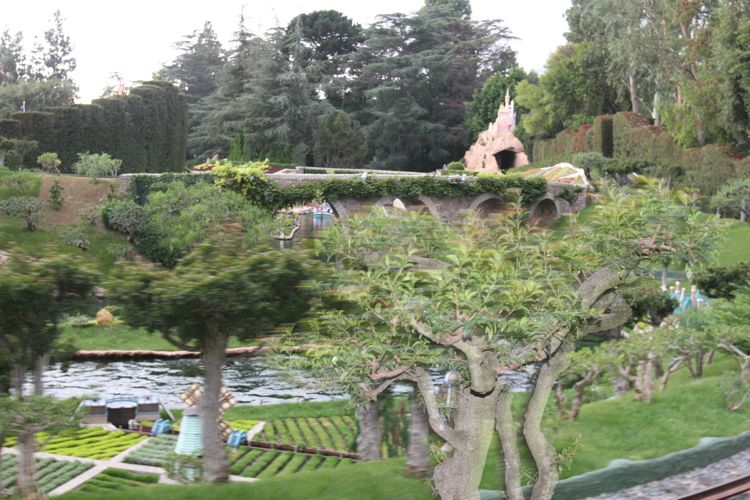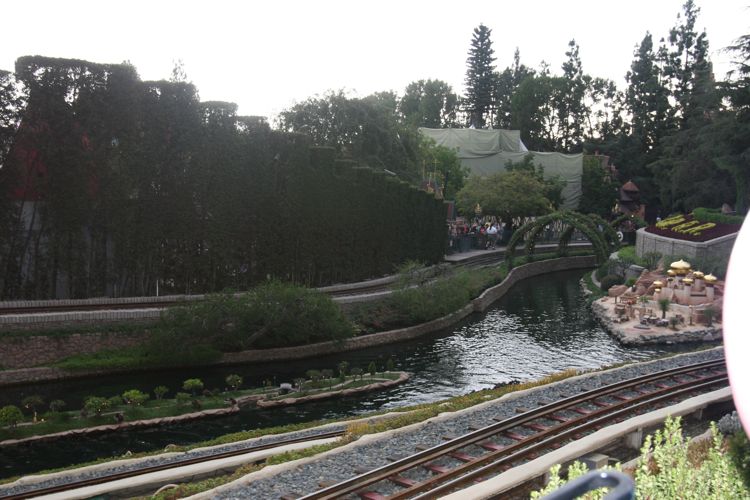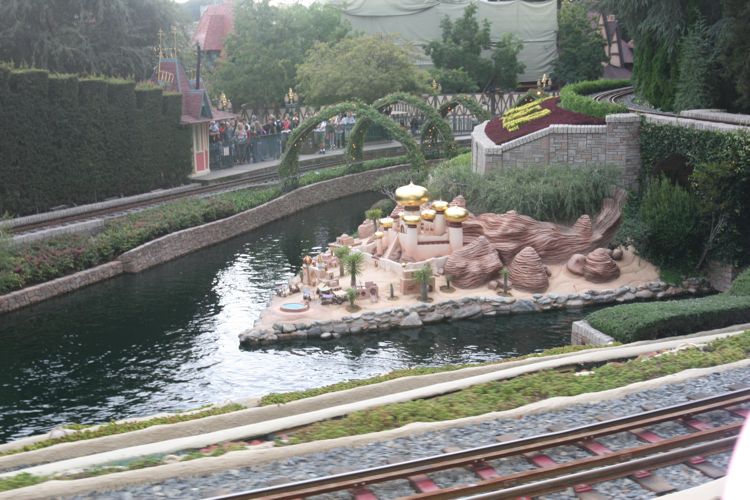 The castle on the hill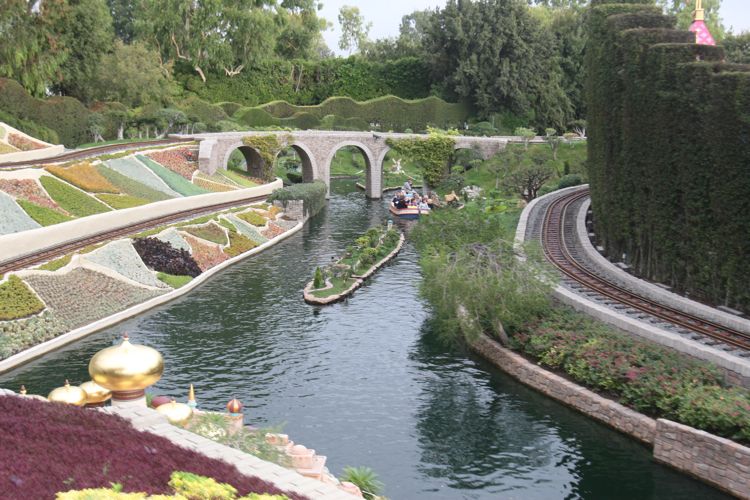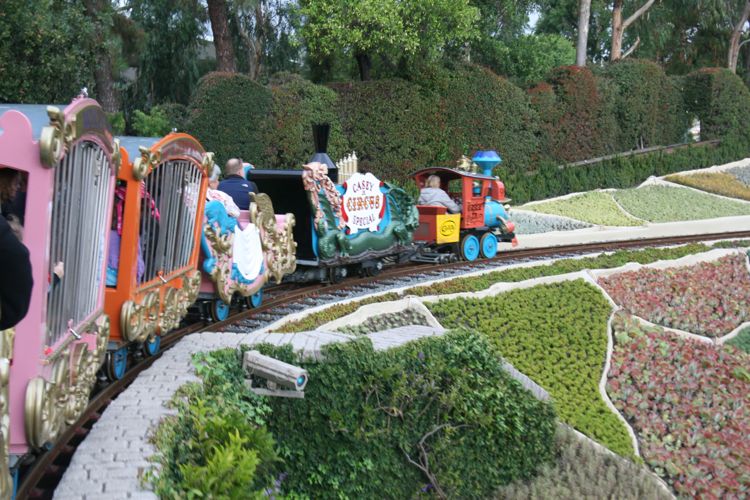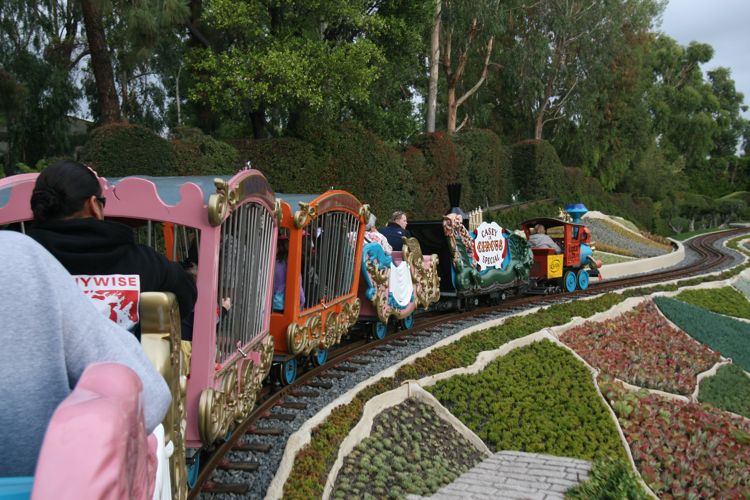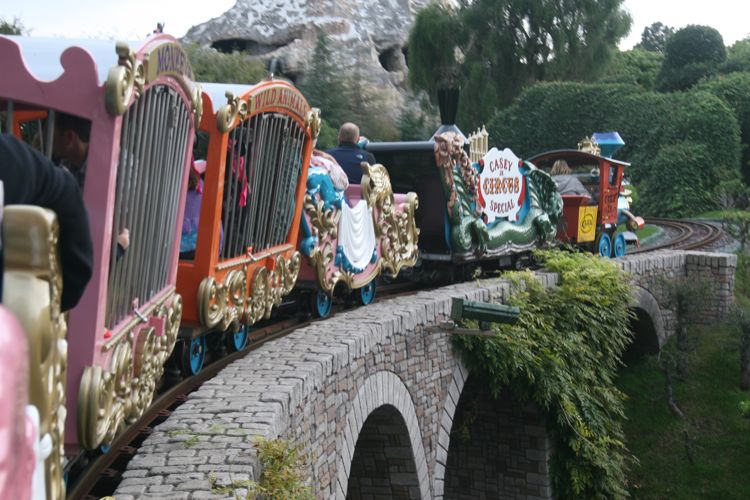 Tiny cities are remarkable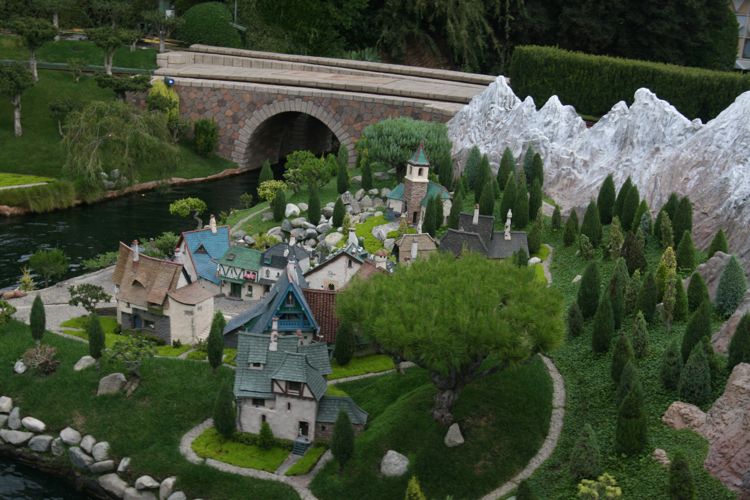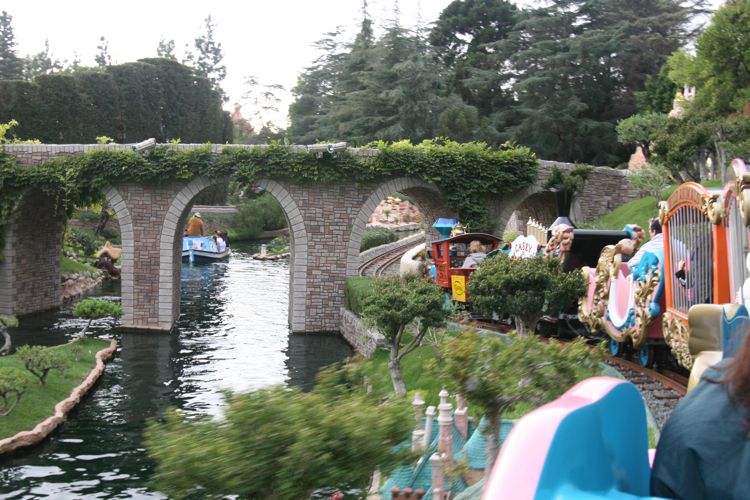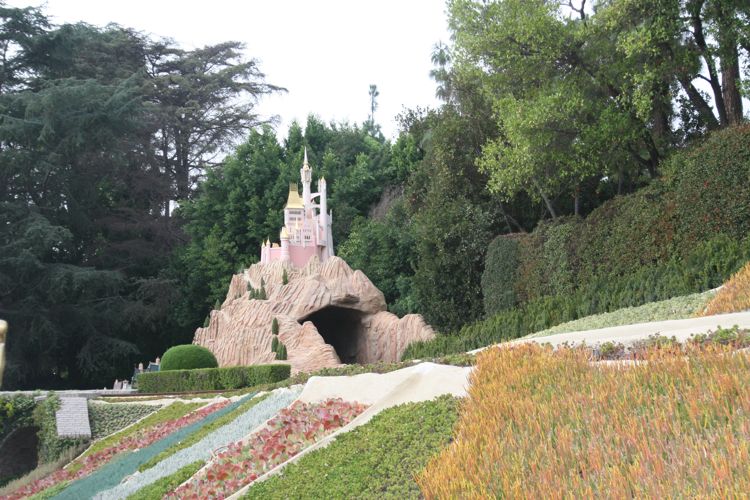 Giganamous Ducks