Summary Of The Day... (Page One)
We have twently-four friends and family going this year! Smaller than normal; it was perfect as we got our own car and had plenty of room to visit!
Page Two - We departed Old Ranch at 6:30 AM using Taylor Limo Service. There were seventeen of us on the bus.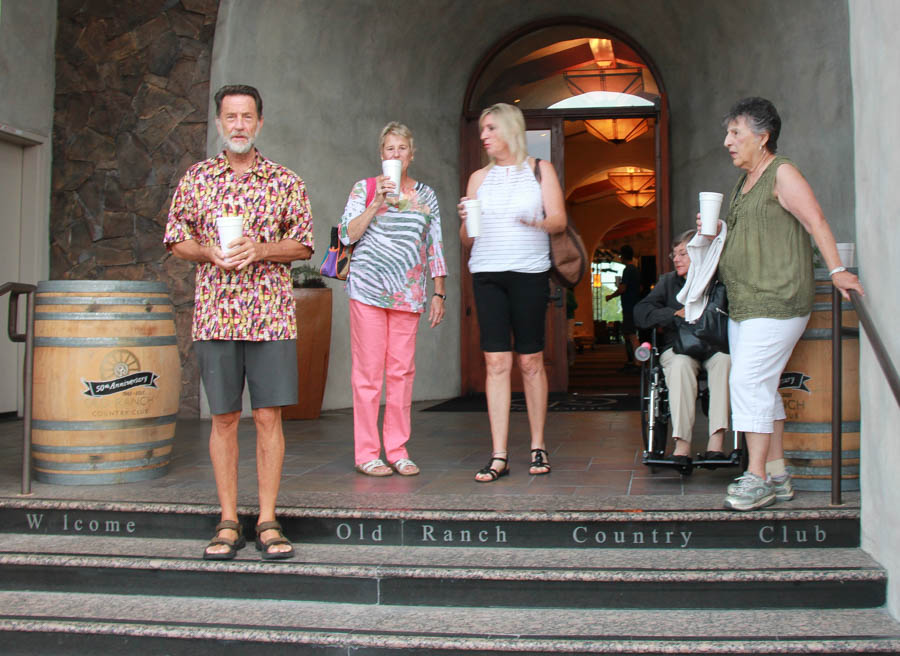 We have our coffee... Time to go!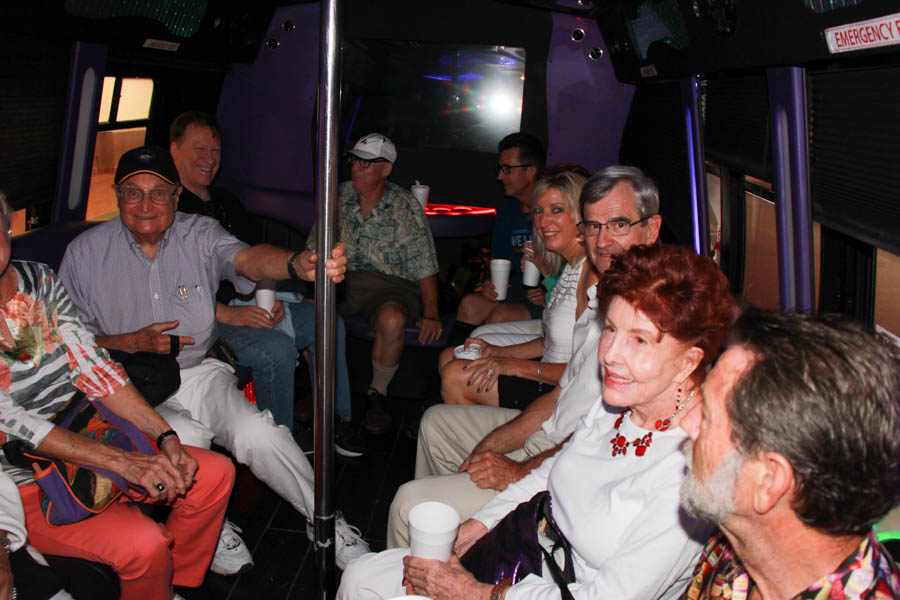 Snug as a bug in a rug
Page Three - After arriving, Donna took charge of the group and we were off and running until 4:00 PM. We did three wineries before lunch and then we stopped to try a Thai lunch!

No kids... Behave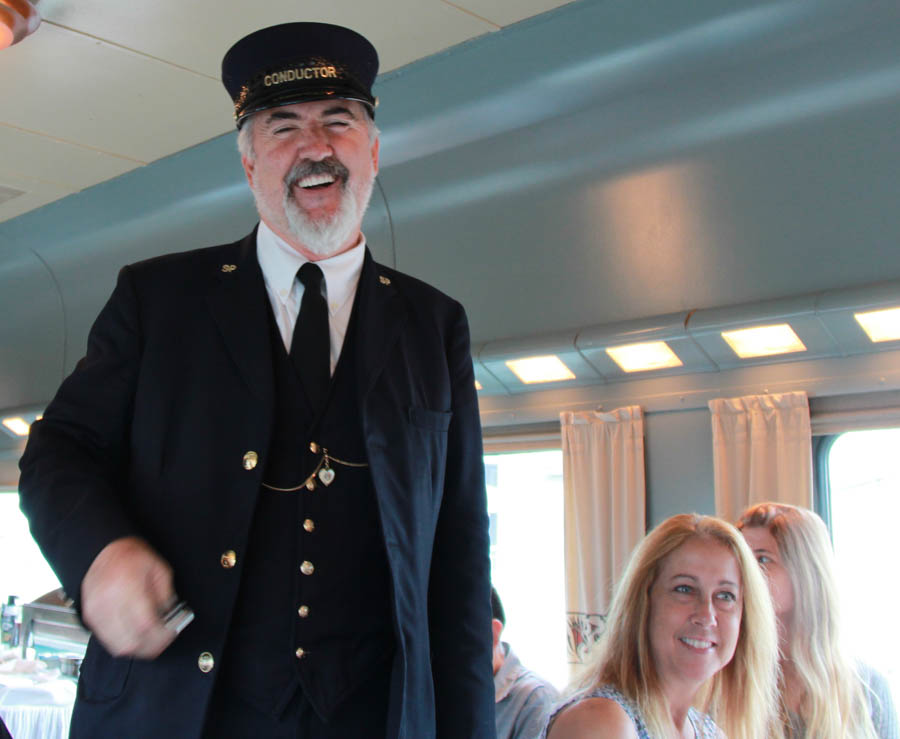 Conductor Bill visits the gang!
Page Four - After lunch, we did three more wineries (some of us decided to only do two wineries). The train was about three minutes late, not too bad!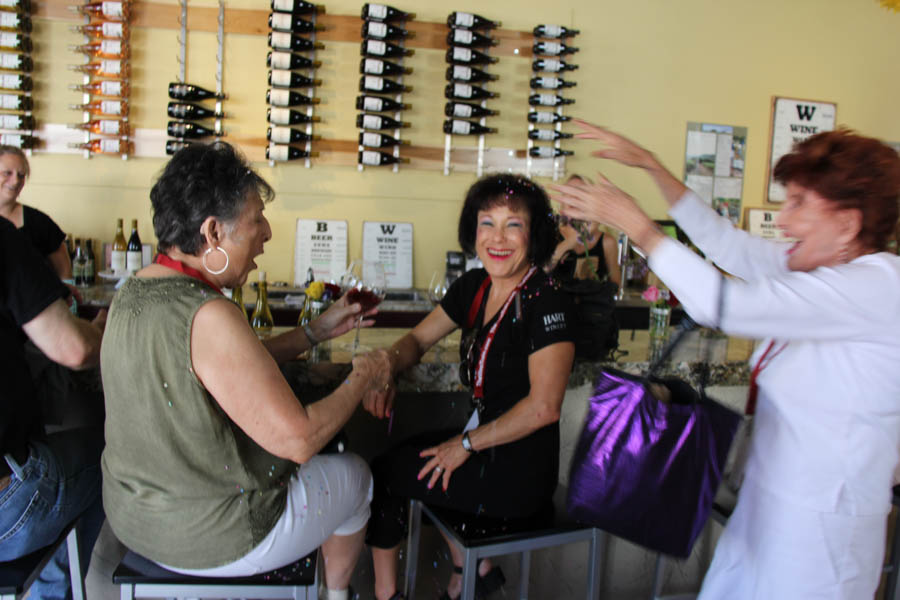 Iris bought one of the confetti eggs depositing its contents appropriately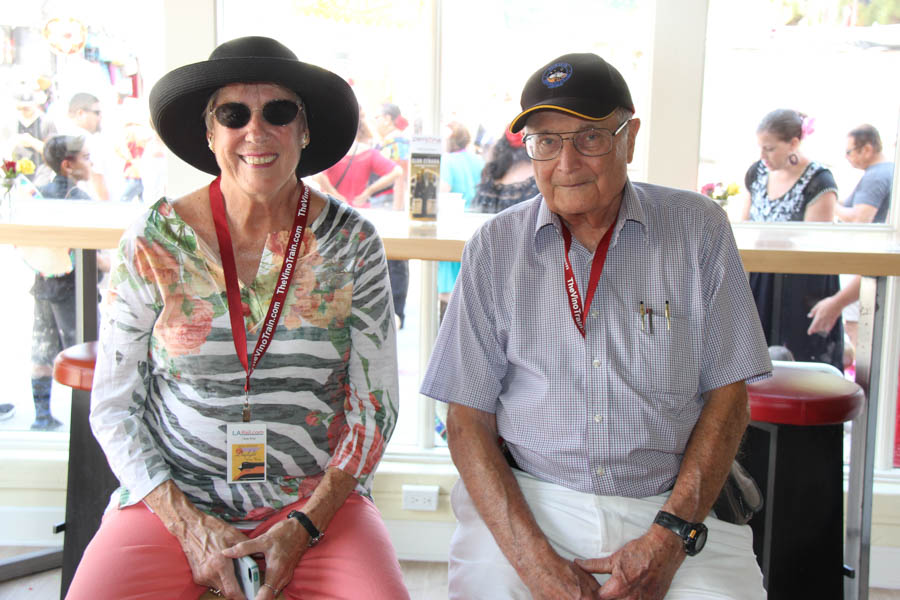 Providing adult supervision
Page Five - Stories were old all the way home. You must see the babushka story.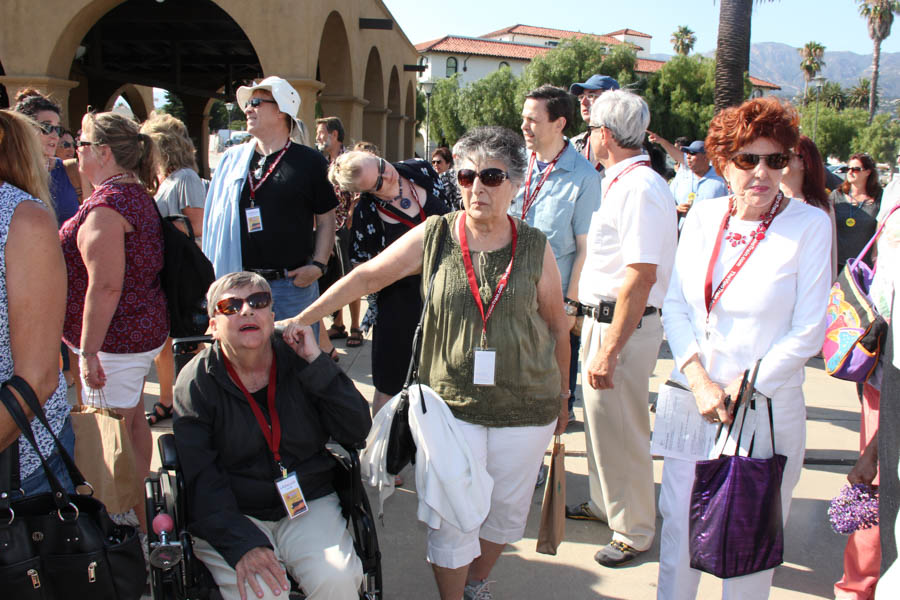 Is everybody here?

Laughs and giggles all the way home!
Who Joined Us This Year?