The 2016 Adventure Overview (Page One)
It's the annual Vino Train from LA Union Station to Santa Barbara where we spent six hours seeing the sights and partaking of the liquid refreshments. Some of us had wine, others beer, and others found fun in beautiful Santa Barbara. Join the fun!
We rented a bus that took 28 of us from Old Ranch in Seal Beach to Los Angeles Union Station. About a forty minute ride where we became close friends and awaited the adventure that is about to unfold!

Our bus is from TaylorMade Limo and it was right on time and
Sid, our driver was extremely polite and helpful!
We boarded the train at 7:20 and settled in for a three hour trip to Santa Barbara on a restored 1956 streamliner! Actually there is so much room that 48 of us (30 in our group plus twelve new friends) fit quite comfortably.
We had a great breakfast while the world went by in front of our eyes!

Watch The Movie - Old Ranch To Santa Barbara In A Nutshell
We arrived just a few minutes behind schedule but we made up for it quite easily. Donna had the route planned out to perfection! We walked from place to place in a couple of groups so as not to overwhelm the winetenders... Ah, a new word!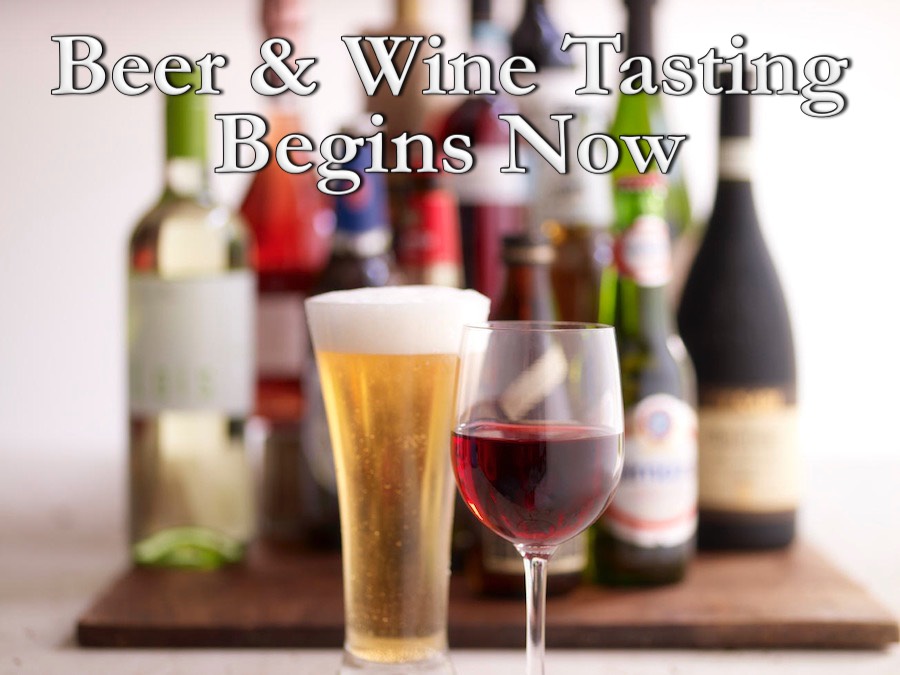 Beer tasting, wine tasting, and shopping! Three great sports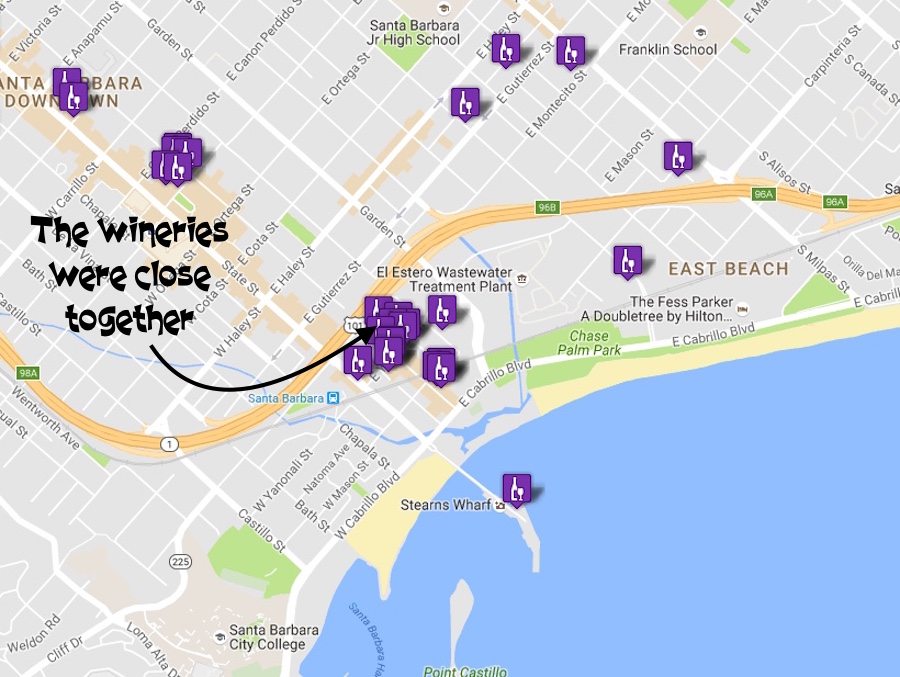 Donna's terrific plan allowed us to visit four wineries before lunch!
(Well... lunch was about 1:30)
We marched up State Street like General Patton did in Italy! Through piles of confetti and many people celebrating "Old Spanish Days". On our way, we heard familiar voices... Must be the beer drinkers! We ran the other direction.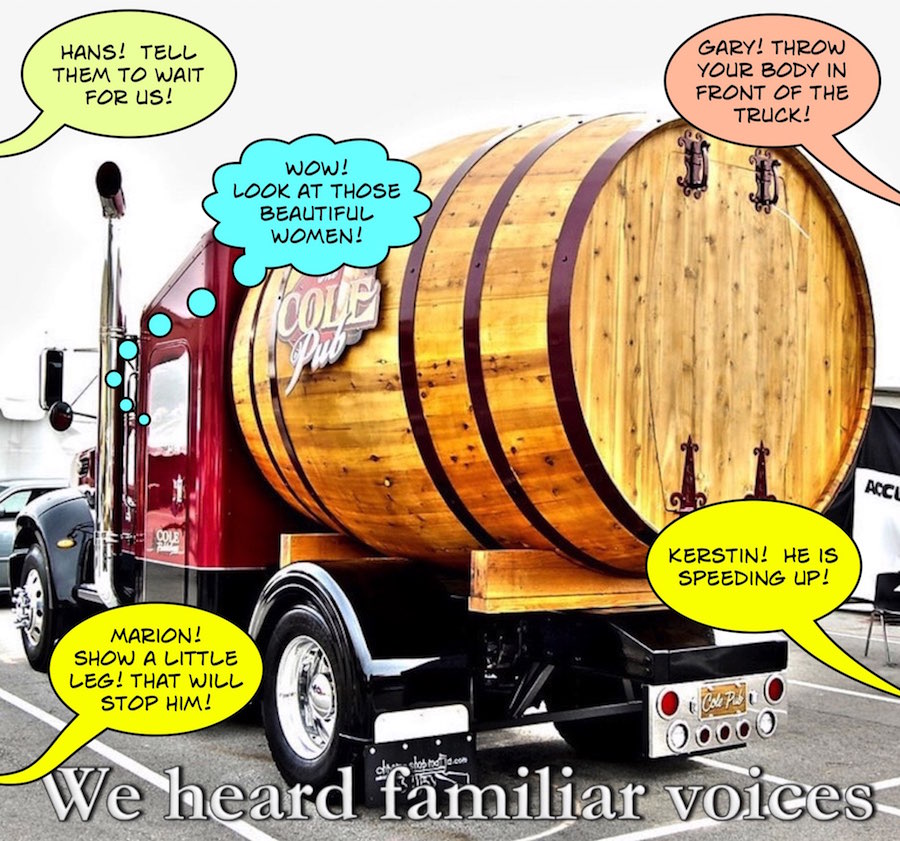 The Gray's and Thedens were hot after a beer delivery truck!

It gets quiet all of a sudden... First time all day!

It's a good kind of tired! We headed to the train and to a nice dinner, watching the sunset on the Pacific Ocean, catching a glimpse of the naked sun bathers on the beach (we assigned that job to Bob B.) and we coasted into downtown LA under the setting sun!
Time to pickup Sid and the bus for a leisurely drive back to Old Ranch!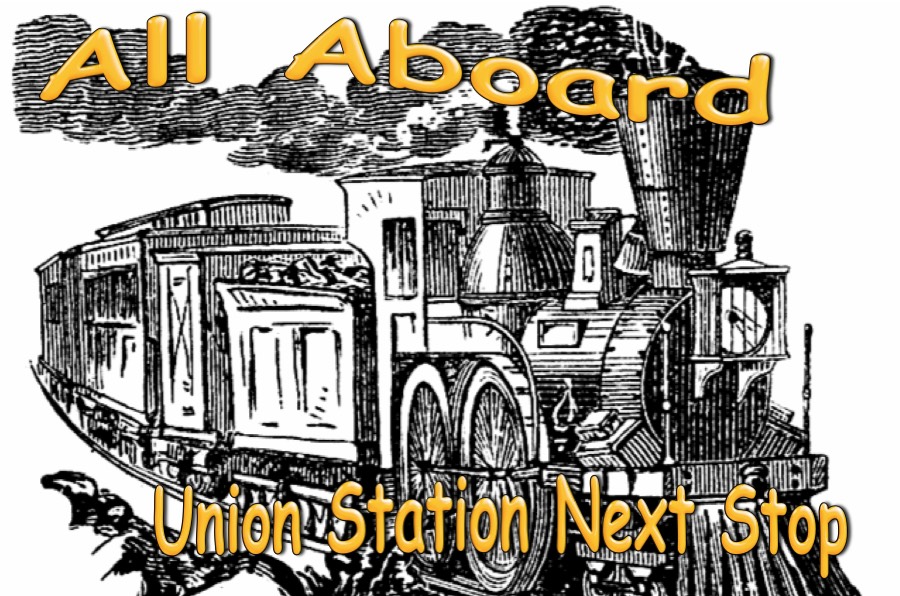 We are on our way! Look out LA
For a quick summary of the adventure, we put it in a "Comic View"