August 4th 2012 And We Are Ready To Go! (Page One)
Time for a fun day on the train and in Santa Barbara! So who is going on this trip??? We have half of the capacity already spoken for and we can only fit 84.... Take a look at the typical itinerary. You can learn about the train and its history .


Thanks to LARail and Conductor Bill Hatrick for a super day on the train and a great vino visit ....
Also... Thank you Debbie Hatrick for all the "behind the scenes" efforts to make it so very nice

Make sure you visit 2010 and 2011 for a preview of the fun! .... and remember, we are traveling on restored train cars some older that us!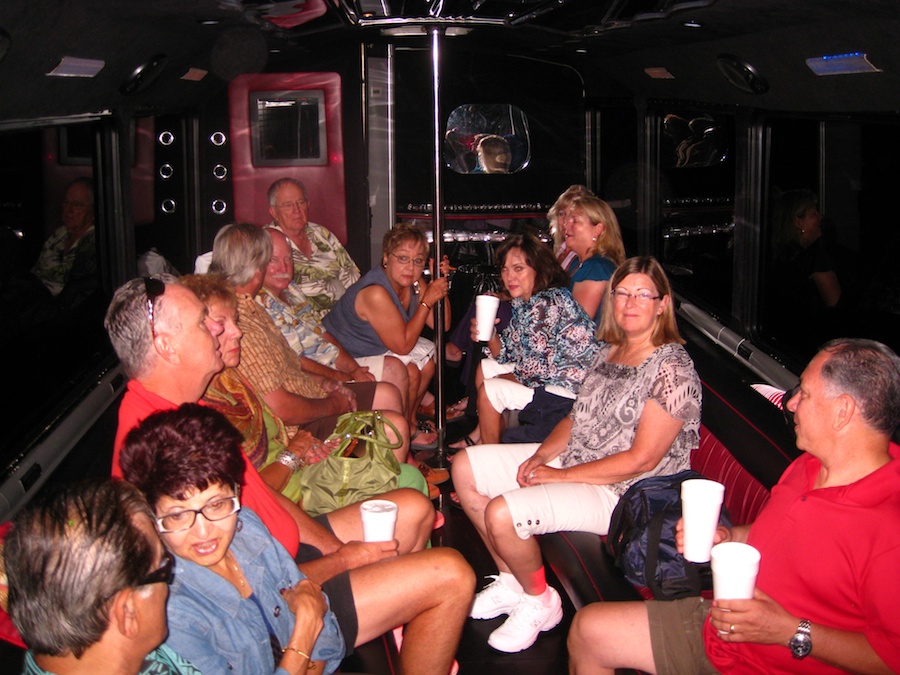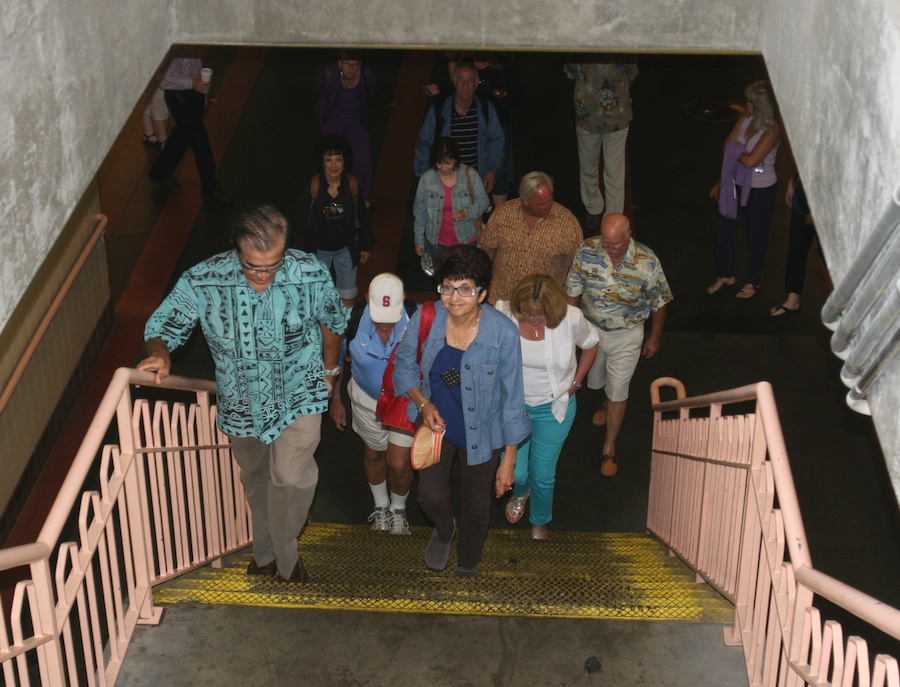 Head 'em up... Roll 'em out
Quick Summary Of The Departure

We departed Old Ranch at 6:15 in our 42 passenger "party limousine bus" and ended up at Union Station right at 7:00am.

Thanks to Old Ranch, we had fresh coffee for the trip!
There was no singing (fortunately)... Lots of rubbing of the eyes.
We all coagulated in the terminal before heading to the train.

Amazing but everybody but one was right on time! Our late person met us in Santa Barbara... and her name was Barbara.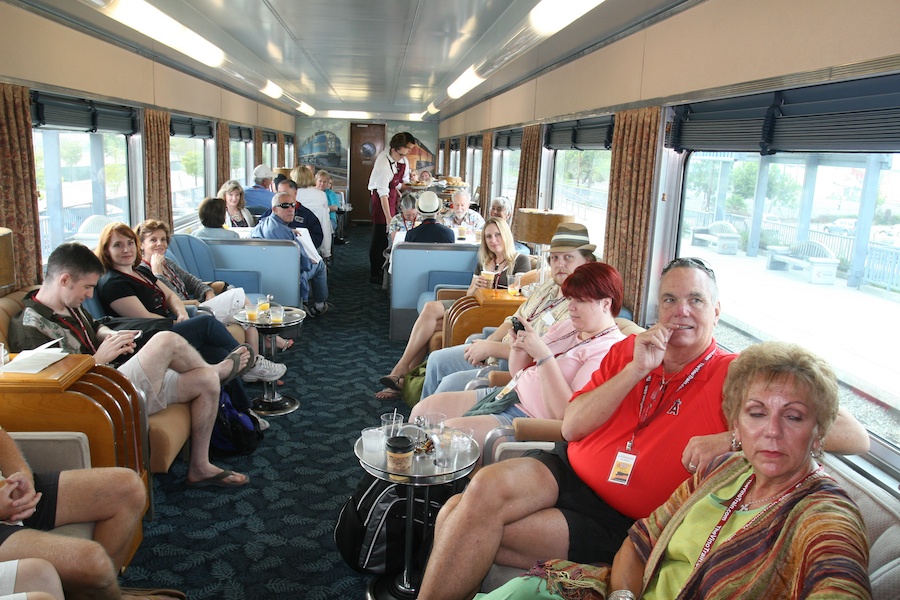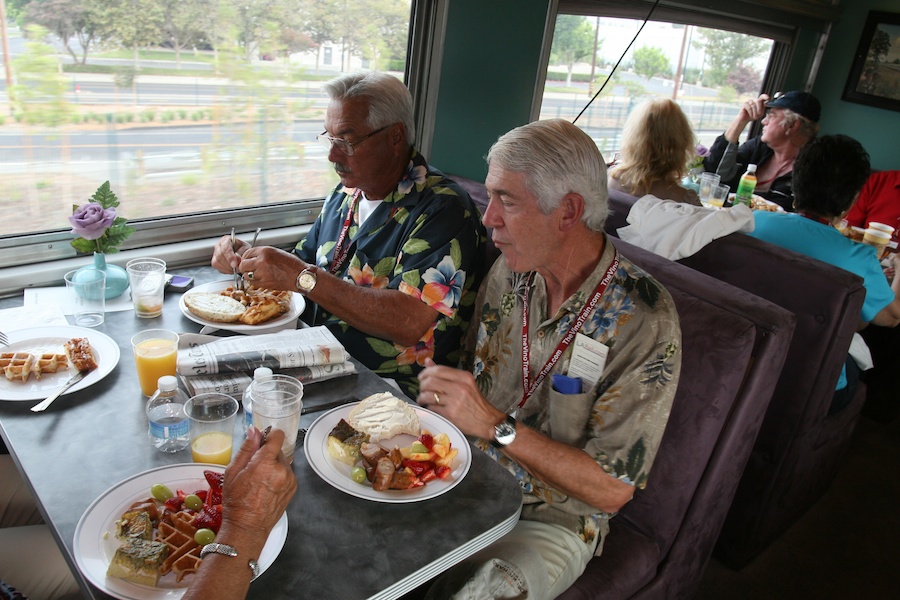 Resting up before breakfast was served!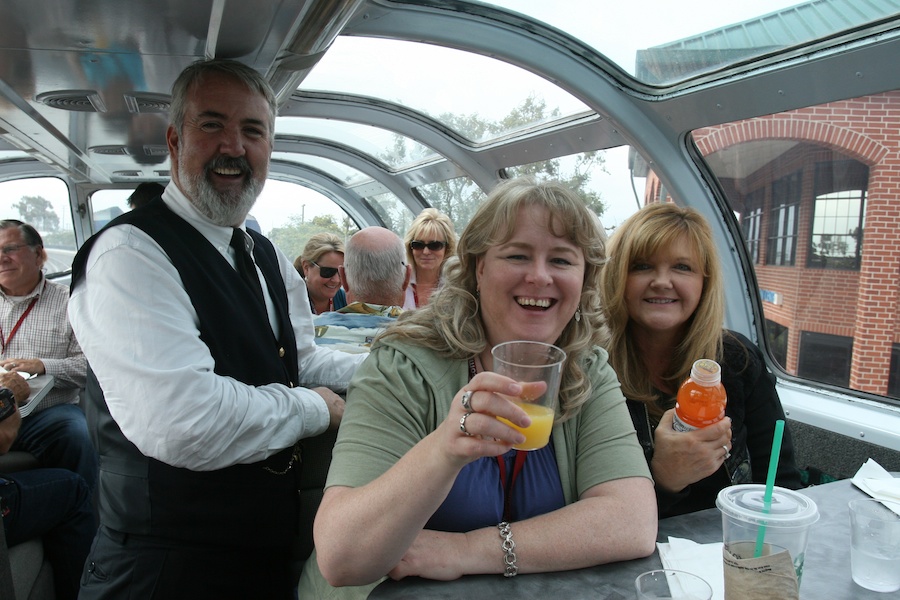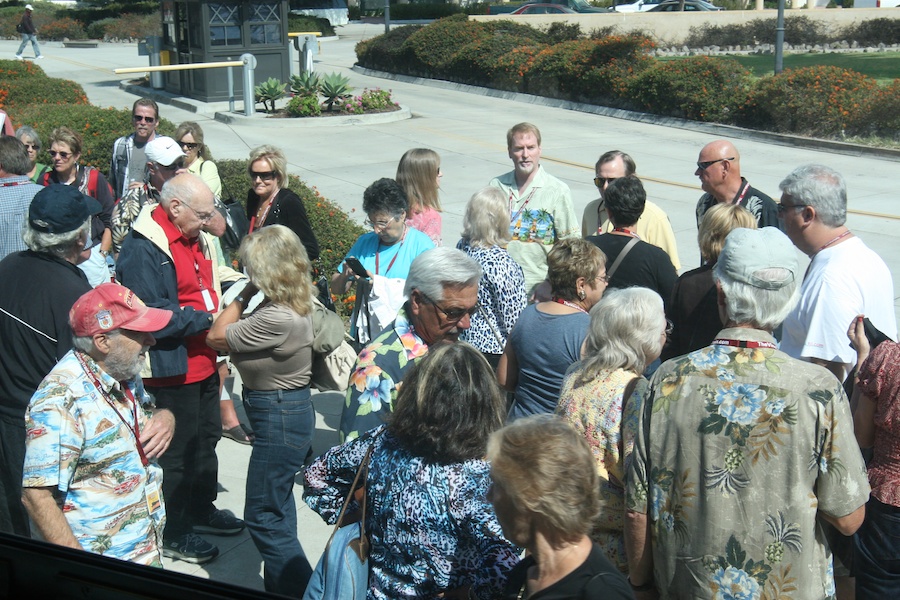 Time to visit, plan, dine, and rest....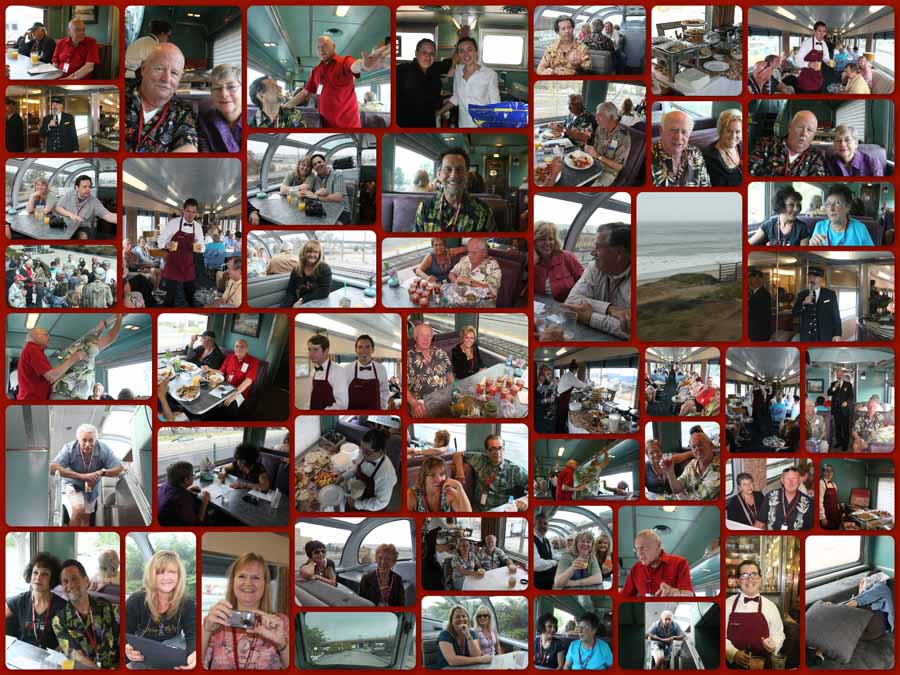 Click for full sized (7200px x 4800px)
Quick Summary Of The Trip Up
Breakfast was served and mimosas flooded the passage ways!
We passed through many of the valley train stations giving us a chance to wave at others joining Amtrak ... We searched for Barbara who missed the train!
It was two and a half hours to get to Santa Barbara and very relaxing.
We saw the results of this mornings light rain but it was gone by the time we got to Santa Barbara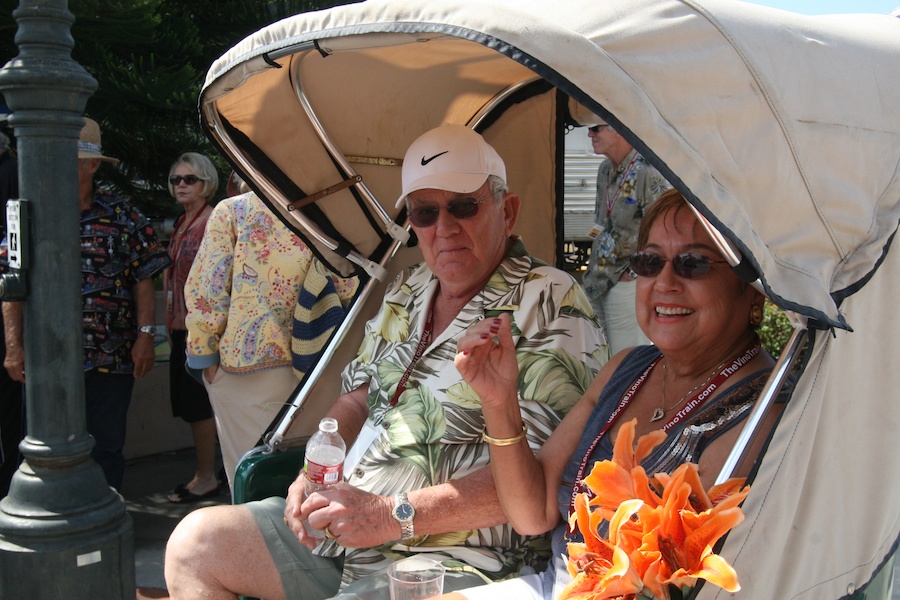 Rickshaw service and yougings sipping the wine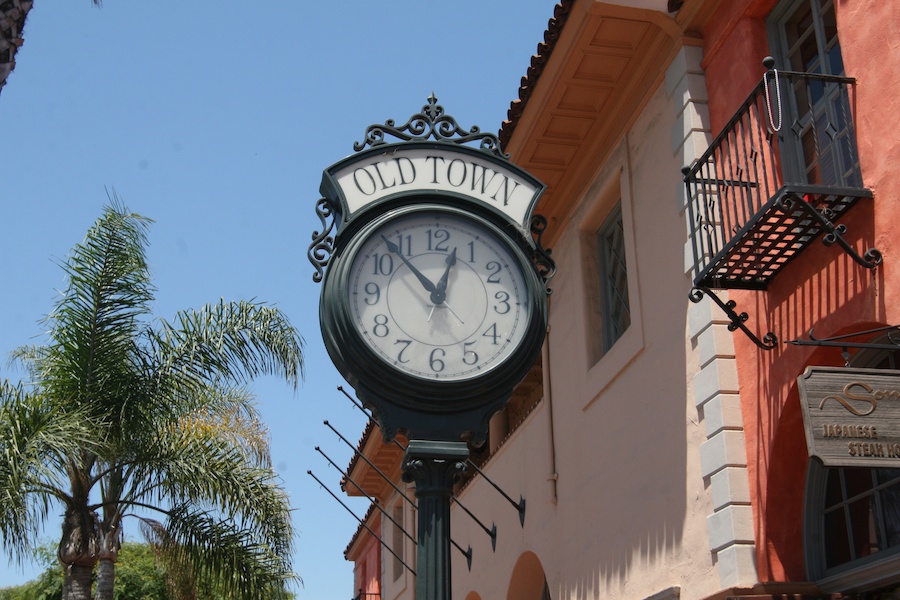 Having fun tasting the wine but tummies say it's time for lunch
Quick Pre-Lunch Summary
Pre-lunch wine tasting is the best.... We headed for the fartest out first to stretch our legs

Wine the mouth and tummy ready for foodies.

We hit two tasting rooms before lunch.
Some folks went to the Fess Parker Inn to partake of less strenous delights.
We had lunch at the bistro and then headed out again for additional consumptions... We're walking...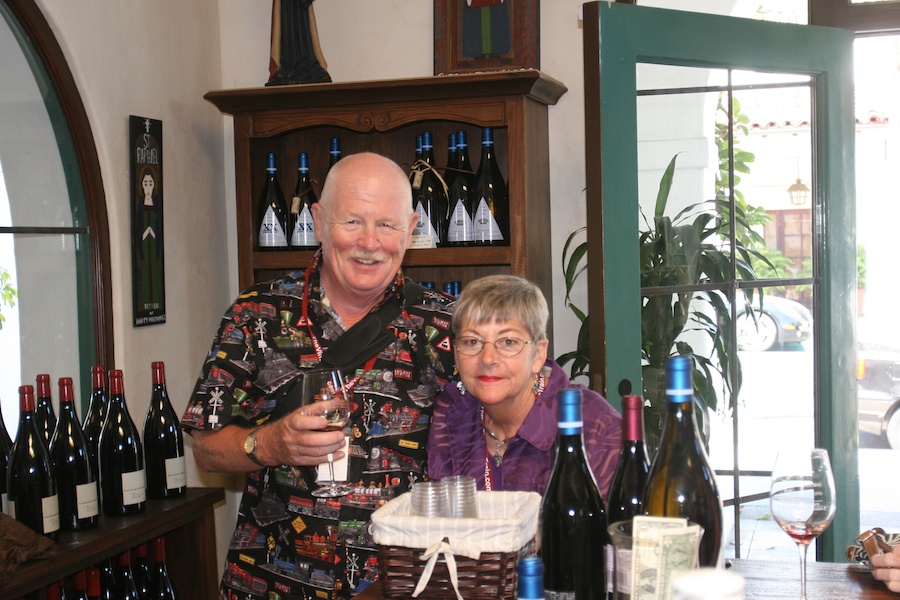 After lunch we walked toward City Hall...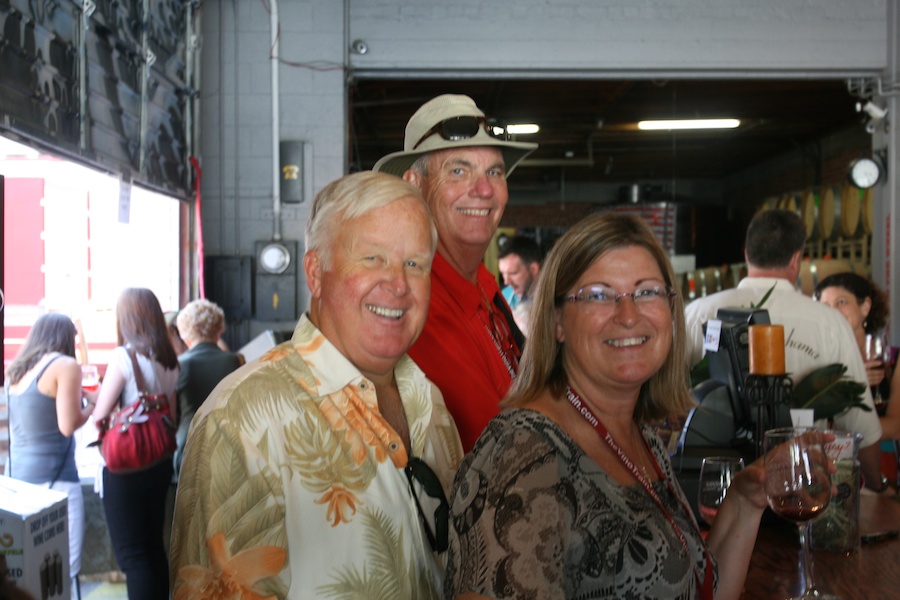 We hit three wineries or did three wineries hit us???
Quick Summary Of Post Lunch Activities
We hit three wine tasting rooms after lunch and the whole group began to coagulate by the train station.
As evidenced by the pictures, the smiles got bigger as time progressed!
Wine tasting... Good!
We heard the train whistle and walked briskly toward the train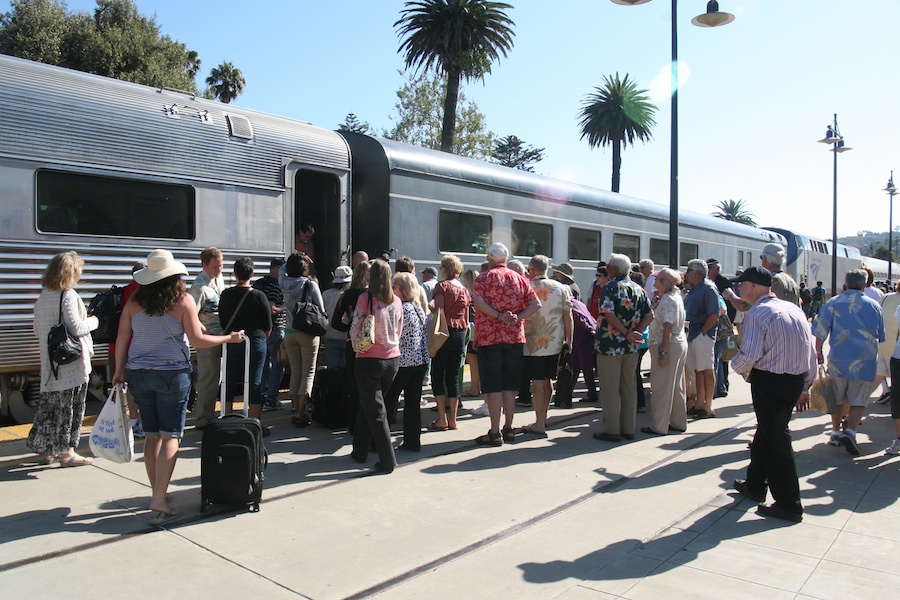 The wine has worked... We are ready to head another winery but alas... the train arrives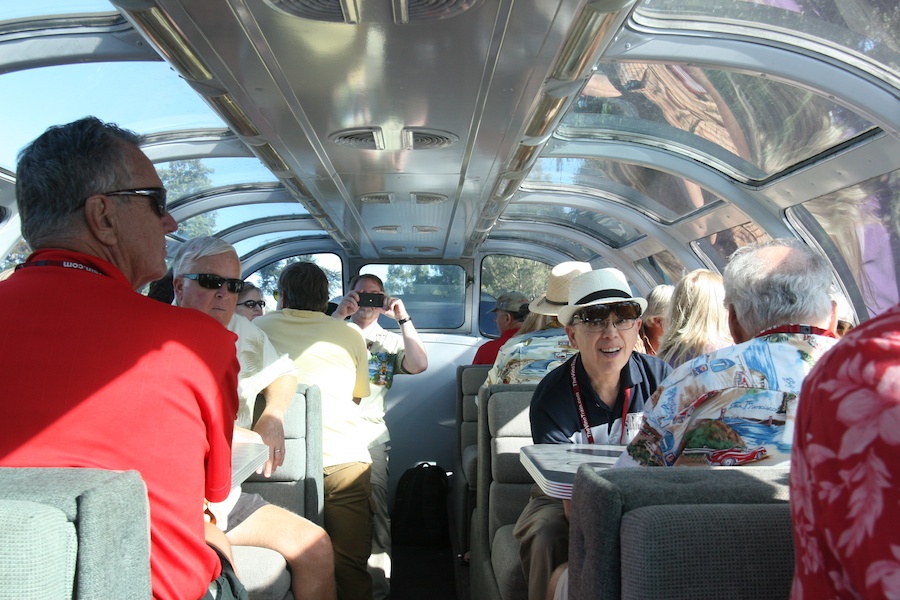 Great ride and super dinner plus a bit of vino on the way home!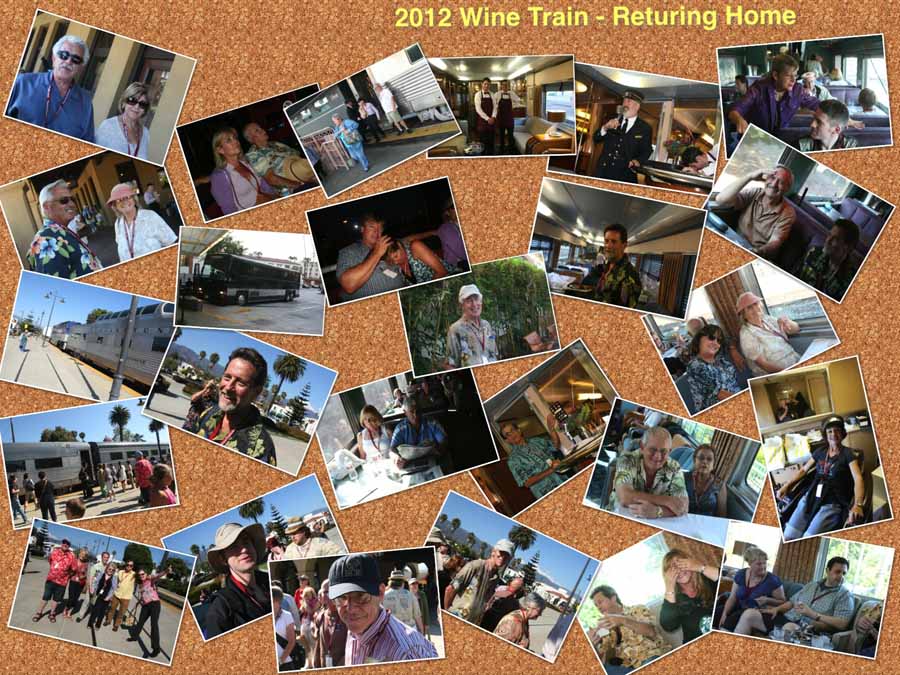 Yes... We had to return home so the choo choo could go to bed! Click for full size 1600px by 1200px image
Quick Summary Of Going Home
We made it! Great dinner and all the drink's we could handle!
The service on board was outstanding... Always a smiling face and never an empty glass!
Everyone made it back and the buss ride to Old Ranch was perfect!

Thanks Alan and Platinum Limo Service
Time to plan for next year!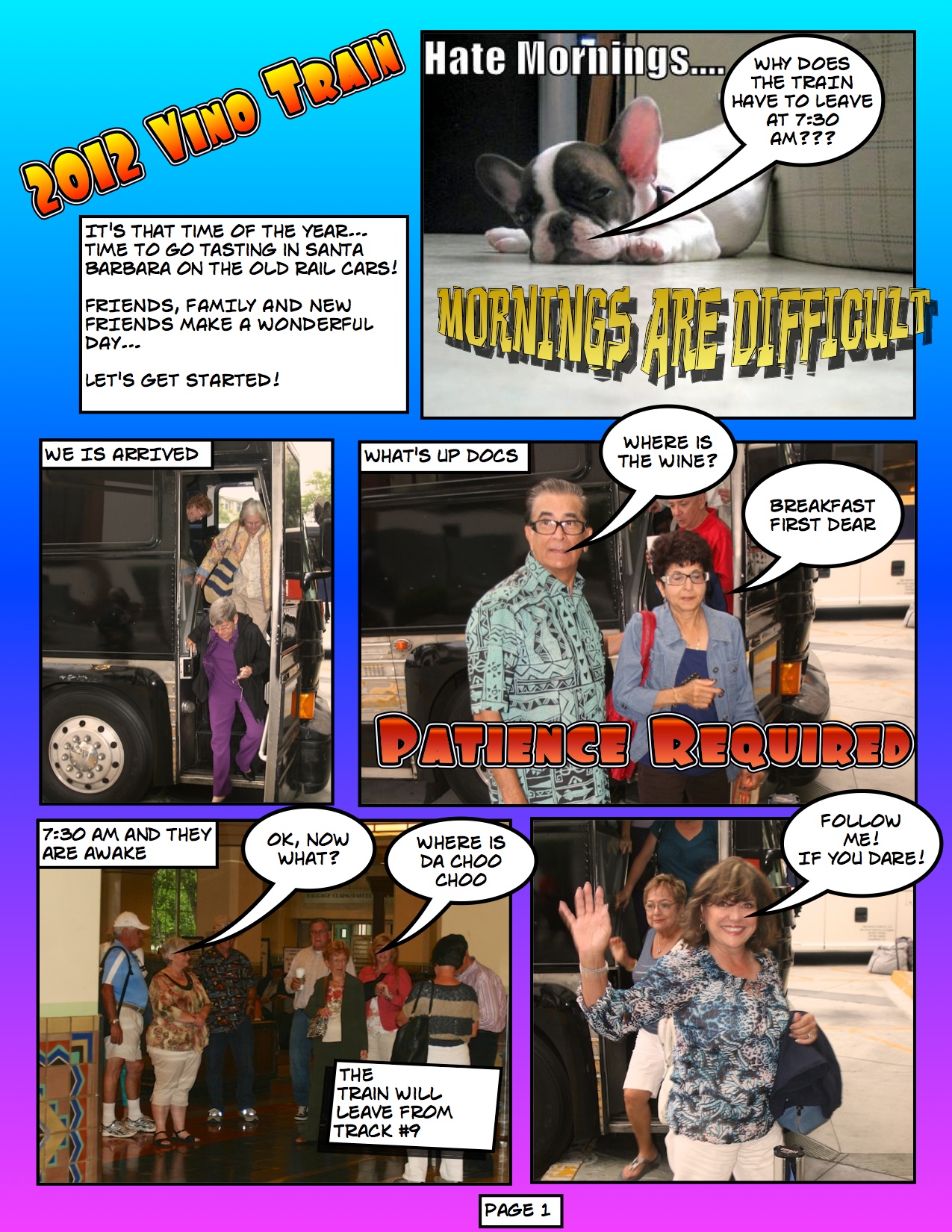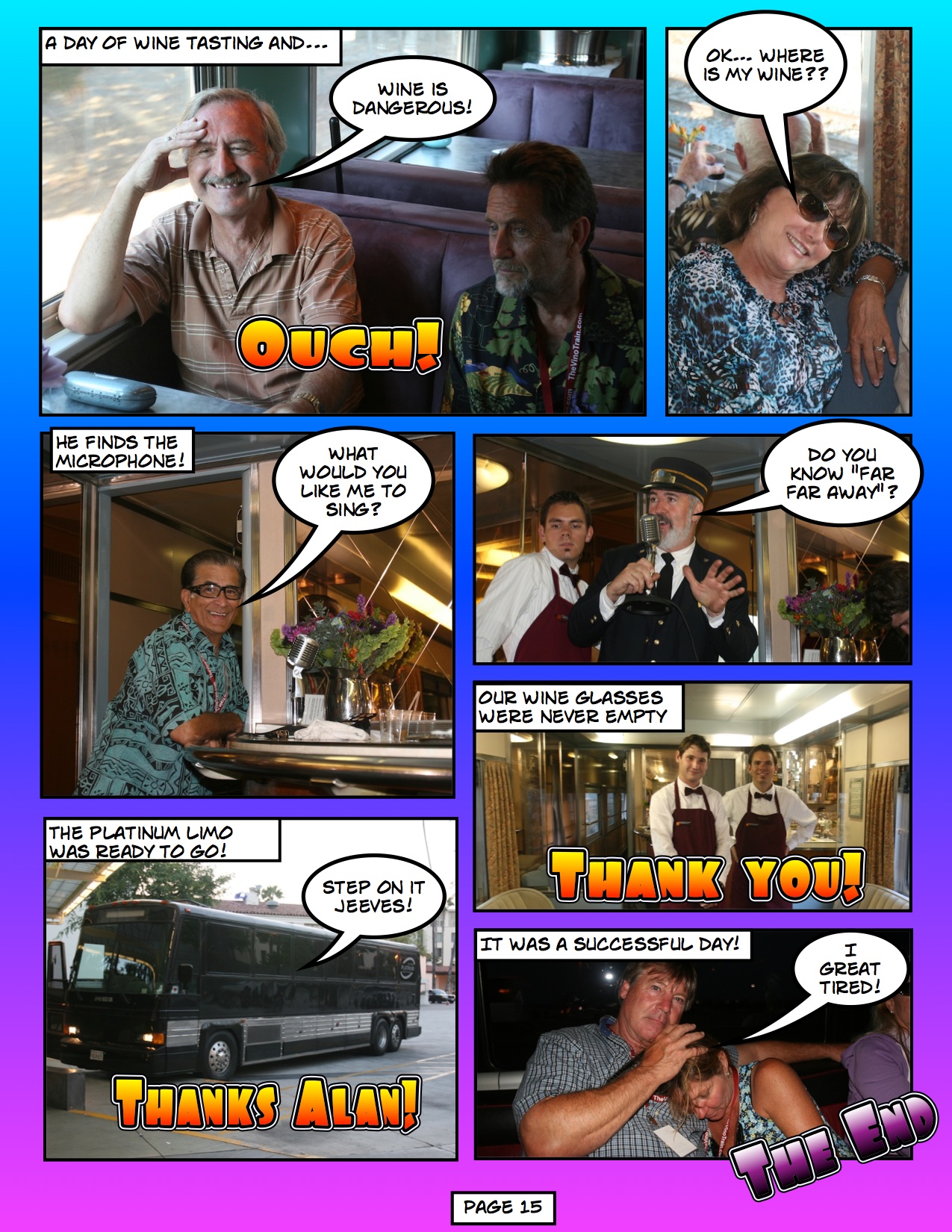 Visit the multipage comic summary of the 2012 trip