Heading Home To The Great Wine Bottle In The Sky (Page Five)
It's 4:00 PM and we have been walking and tasting for hours... Time to rest and begin discussing our adventures of the day!

"We are here... Where are you?"

They woke up!

Will is looking pretty spiffy here! Wine must agree with him.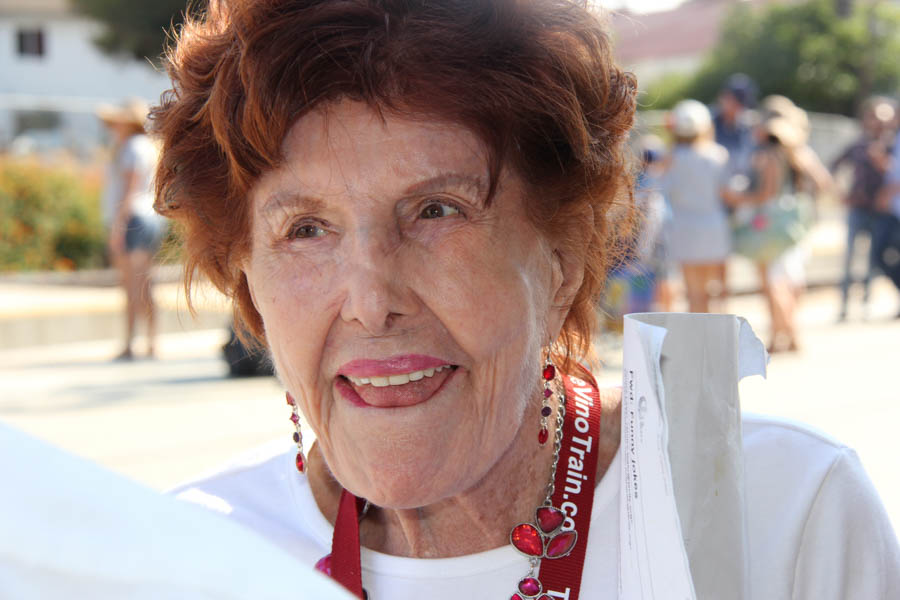 What is she up to? Does she have another egg in store for us?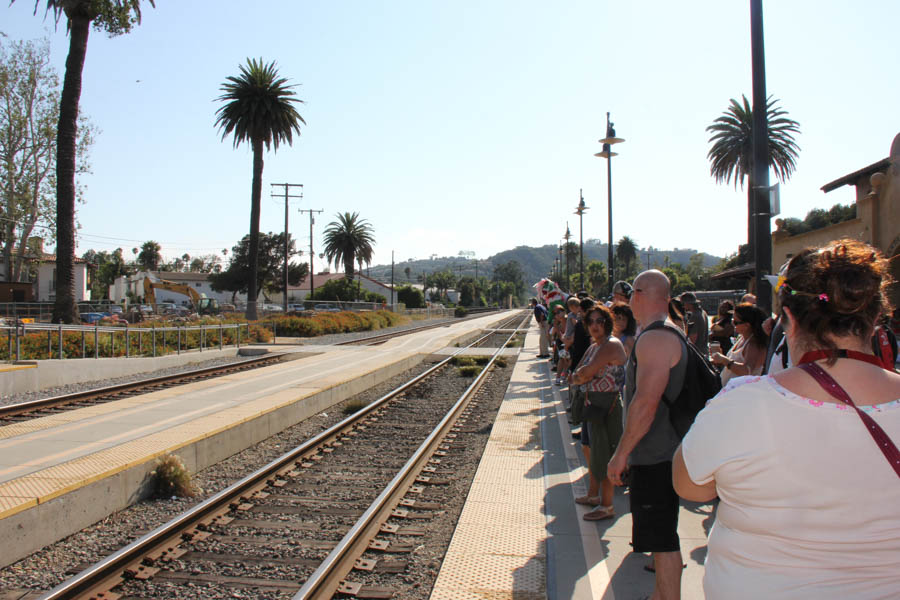 All eyes are on the track

Here it comes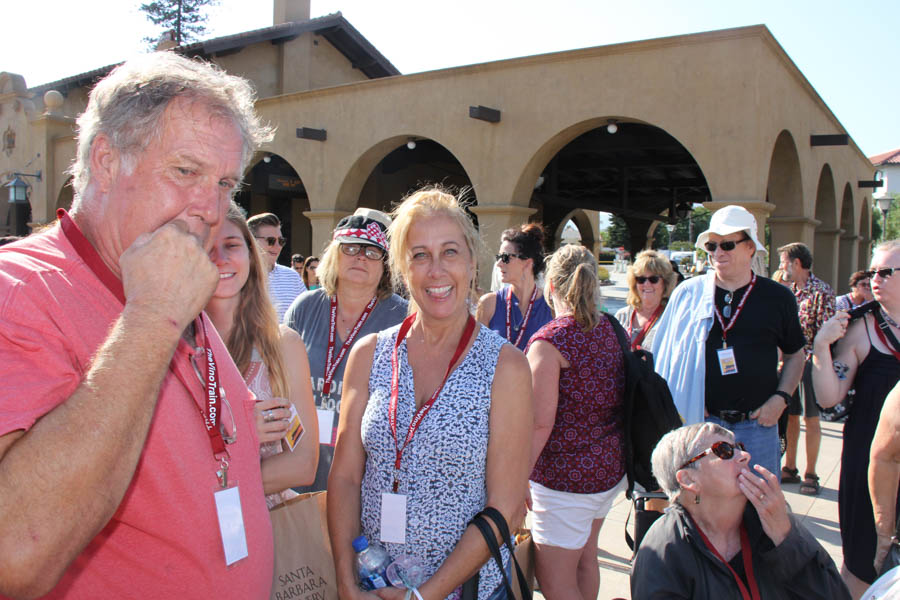 Frank looks ready to roll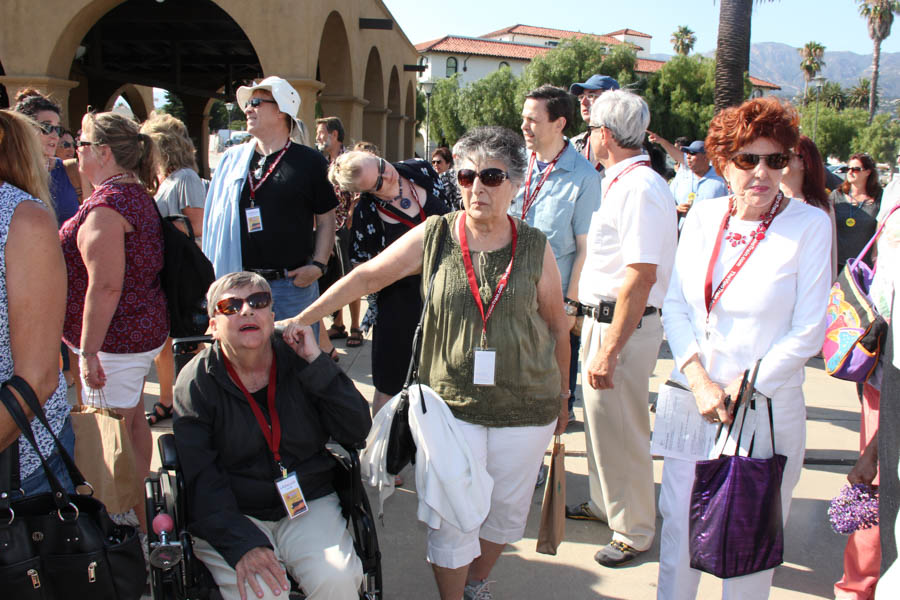 We are ready for a nice ride home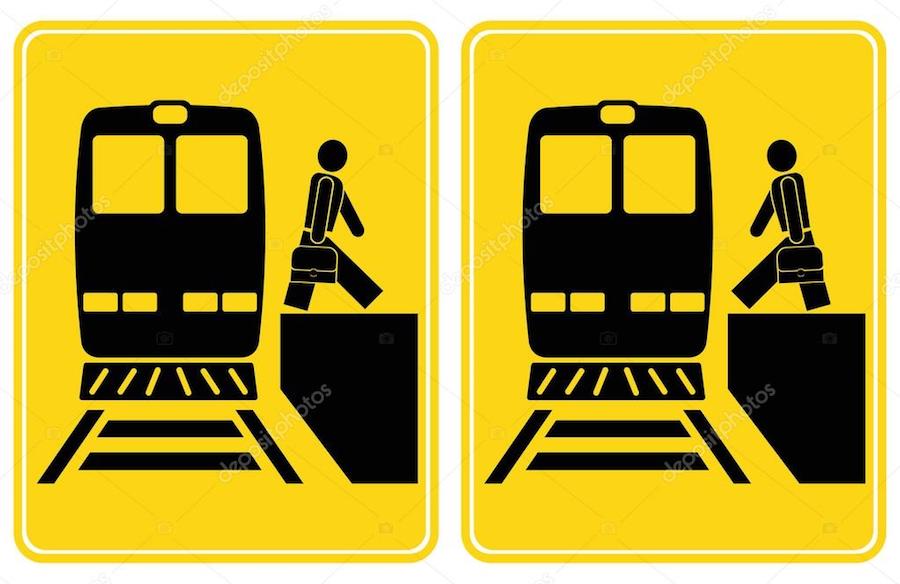 Three minute stop... Then on our way!

Moving right along
Did You Know? - The average Amtrak passenger car weighs about 65 tons. So an Amtrak train with one locomotive and six cars weighs about 540 tons, or 1.08 million pounds. That is just for the train. That does not include one single passenger.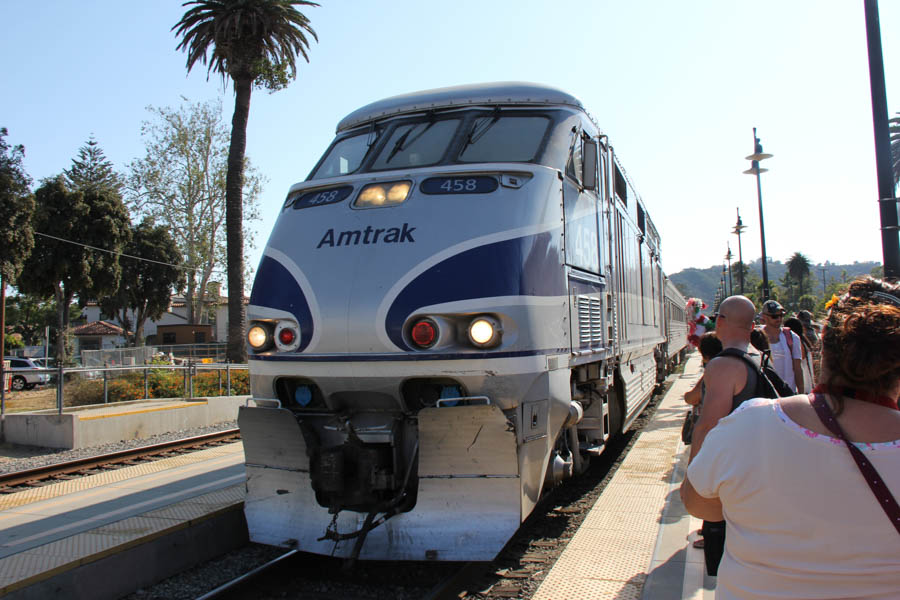 Right on time plus four minutes
Did You Know? - As a general rule of thumb, locomotives will generally weigh in at 30-35 tons per axle, with the average 4-axle locomotive around 125 tons and a 6-axle locomotive around 200 tons.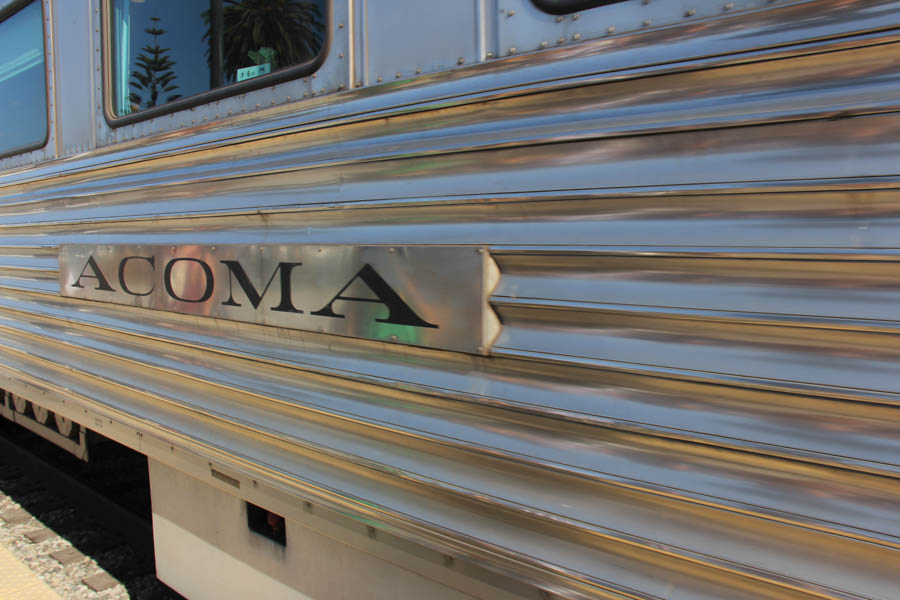 Our ride is here!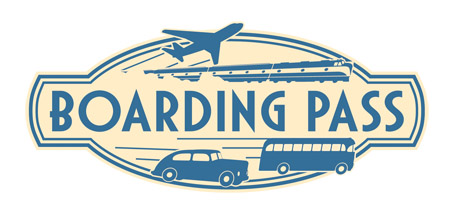 If you don't have one of these then...
You will have to stay and taste wine for a week!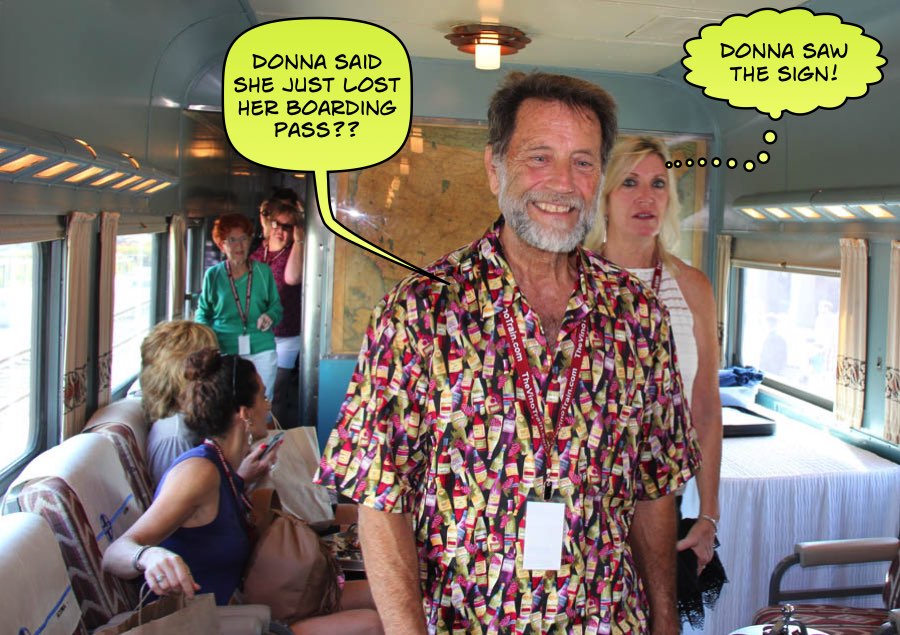 We sat in the same seats... Made life easy

Iris looks surprised!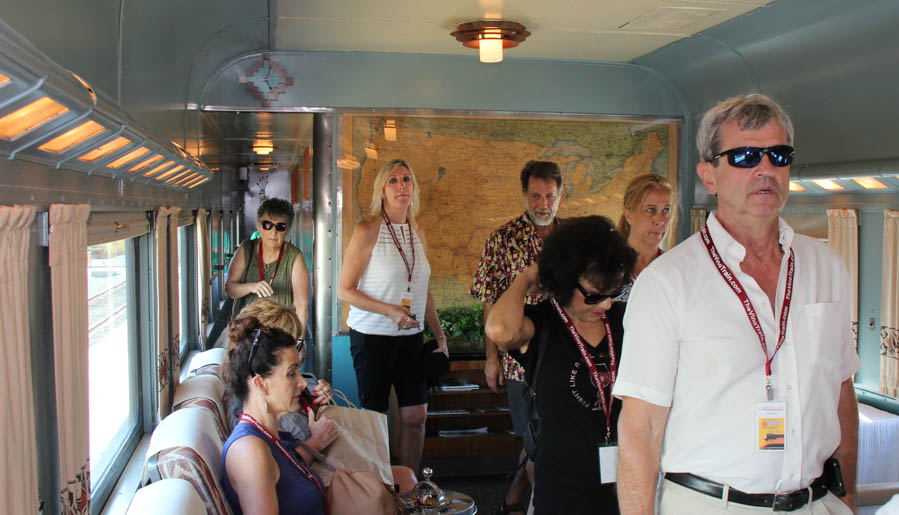 Will is looking for more buttons to push!

Terey looks so refreshed like she hasn't walked three miles today!

"It's OK... Grandma is right behind us...
She stopped t order a glass of wine!"

Nancy provides the adult supervision on the way home!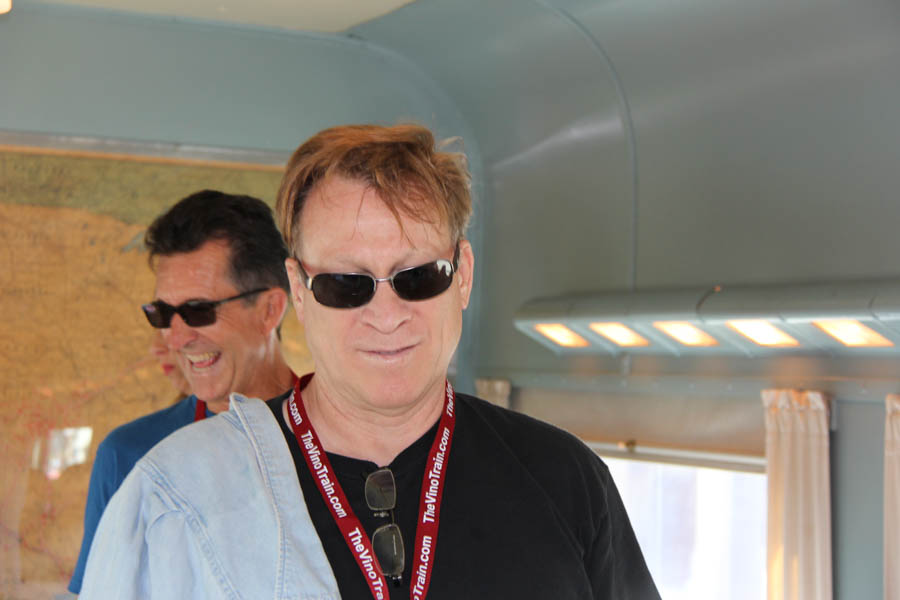 Speaking about needing adult supervision!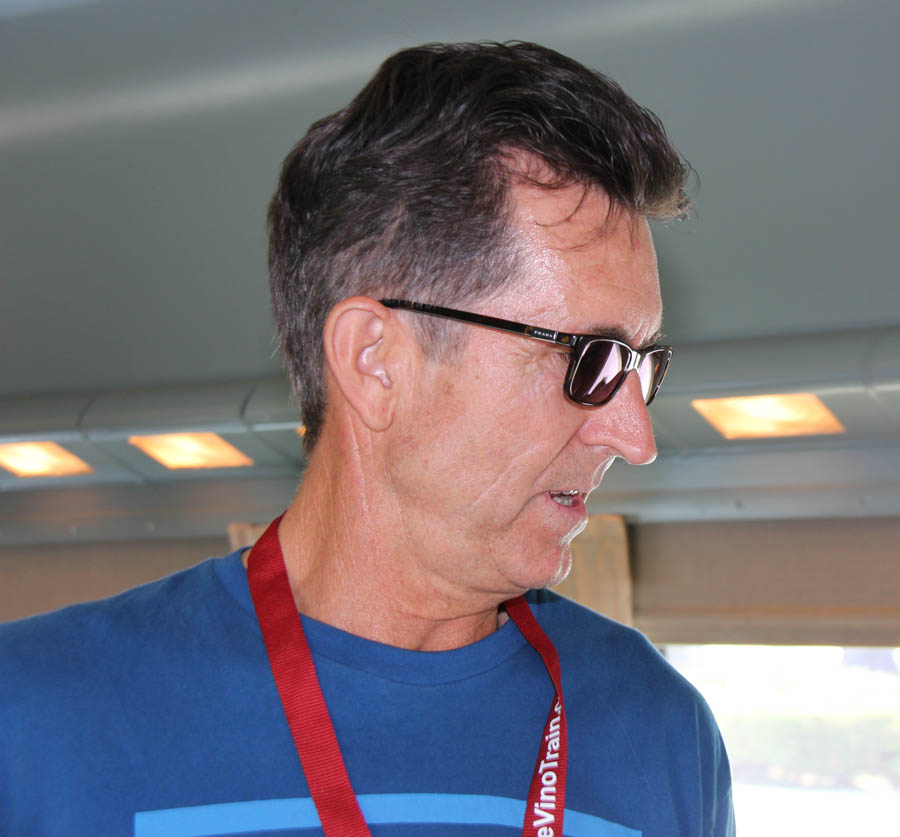 Scott looks like he is ready for a glass of wine

Shiella is ready for the ride home... It's stuff legends are made of!

"We're moving... I didn't know we were on the train!"

Kyle will never be a stand in for Charlie Chan!
Did You Know? - Charlie Chan is a fictional character created by Earl Derr Biggers. Biggers loosely based Chan on Honolulu, Hawaii detective Chang Apana, and conceived of the benevolent and heroic Chan as an alternative to Yellow Peril stereotypes and villains like Fu Manchu. Chan is a detective for the Honolulu police, though many stories feature Chan traveling the world as he investigates mysteries and solves crimes.
Chan first appeared in Biggers' novels, then was featured in a number of media. Over four dozen films featuring Charlie Chan were made, beginning in 1926.

Greg did his famous "Remember Them All" recitation!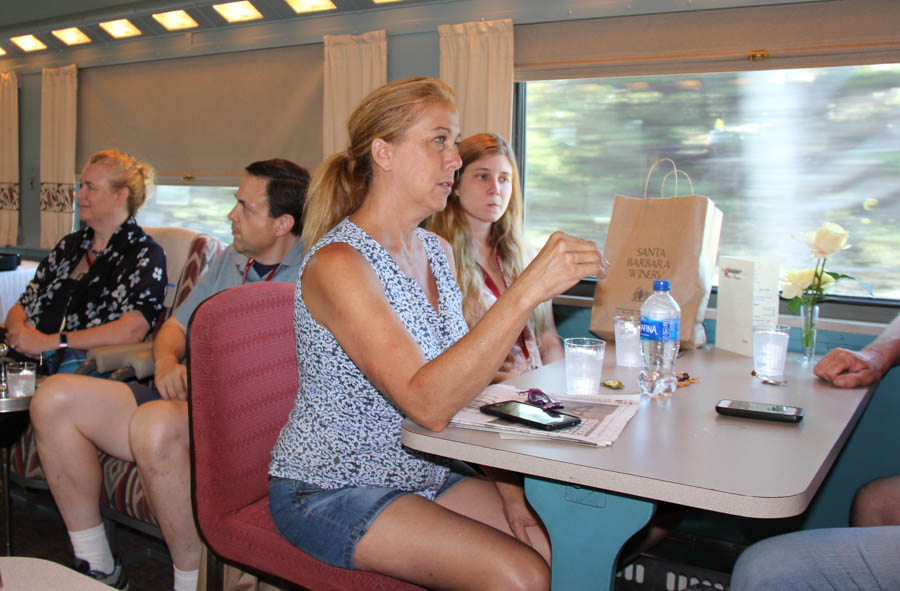 In the lap of luxury
In our continuing effort to reveal the secrets of life to "Bad Mike", Irene used her napkin to show Mike a "babushka" Mike did not know what this was, we all tried to be serious... Not an easy effort!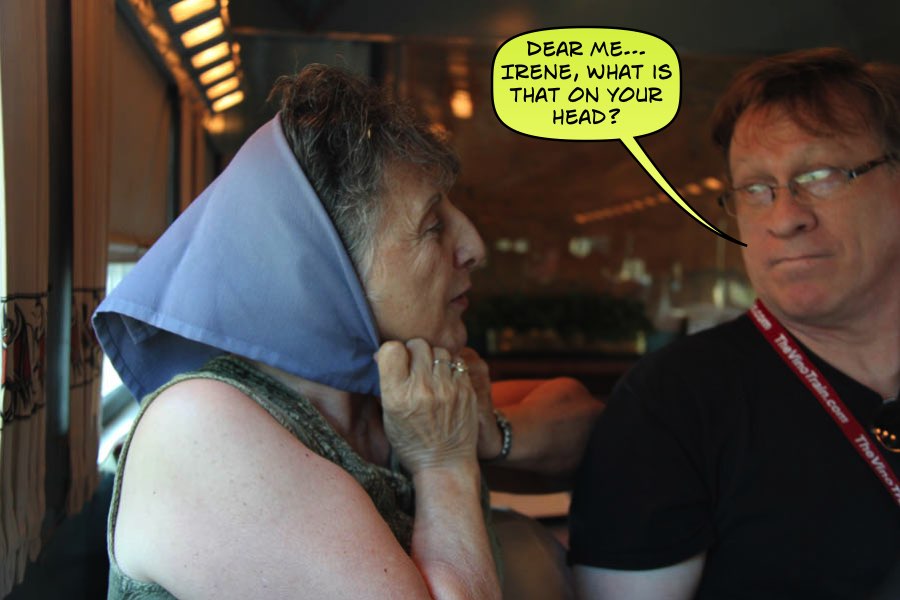 Did You Know? - Babushka or baboushka or babooshka meaning "grandmother" or "elderly woman").
Some English speakers use the word "babushka" (the word for 'grandma' in Russian: About this sound to indicate a headscarf tied below the chin, as still commonly worn in rural parts of Europe. In many parts of Europe, headscarves are used mainly by elderly women and this led to the use of the term "babushka", a Slavic word meaning 'grandmother'.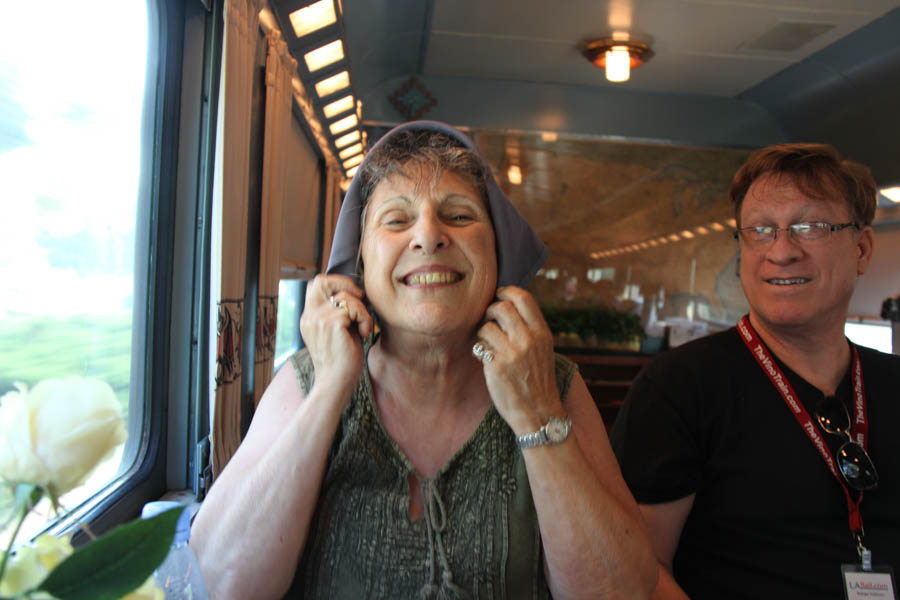 "In this case Mike, it refers to the headscarf ONLY"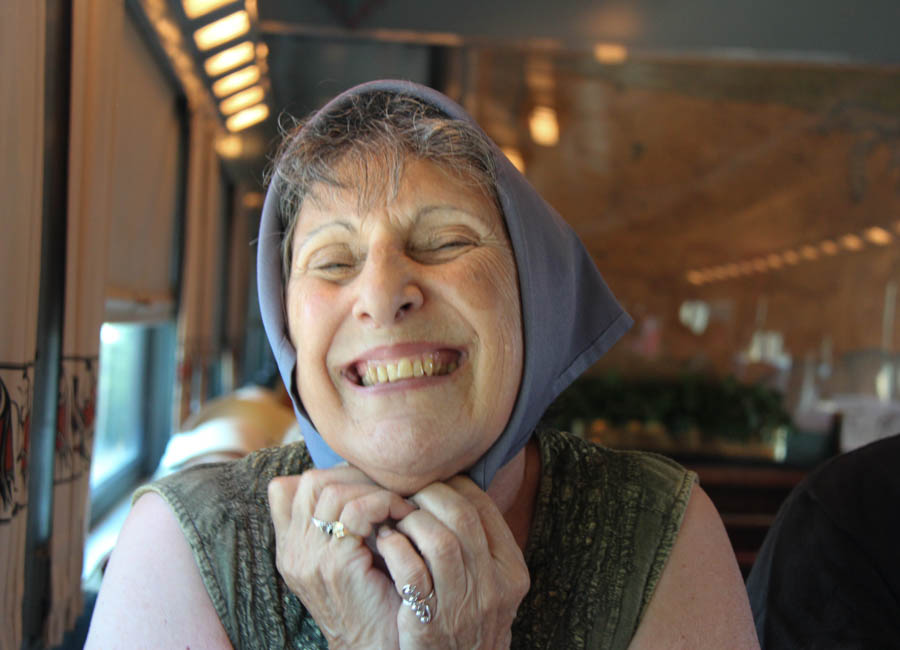 Simply cute! Ought to be framed!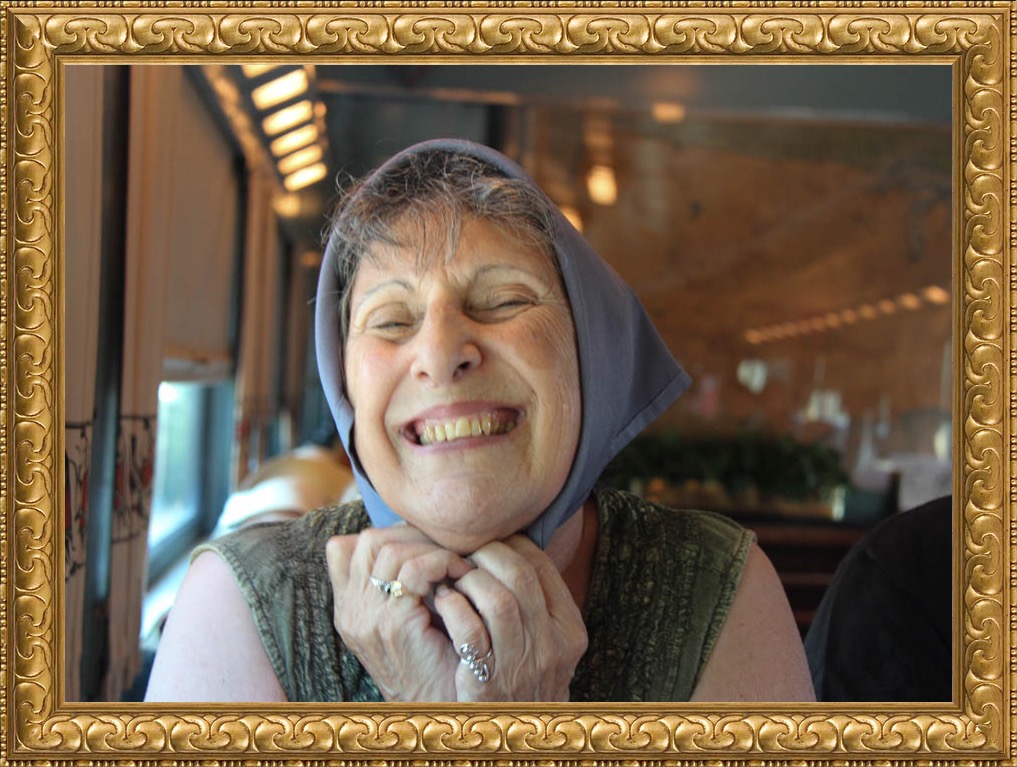 Yes indeed.... Now we need a museum to put it in!

Conductor Bill pays us a visit!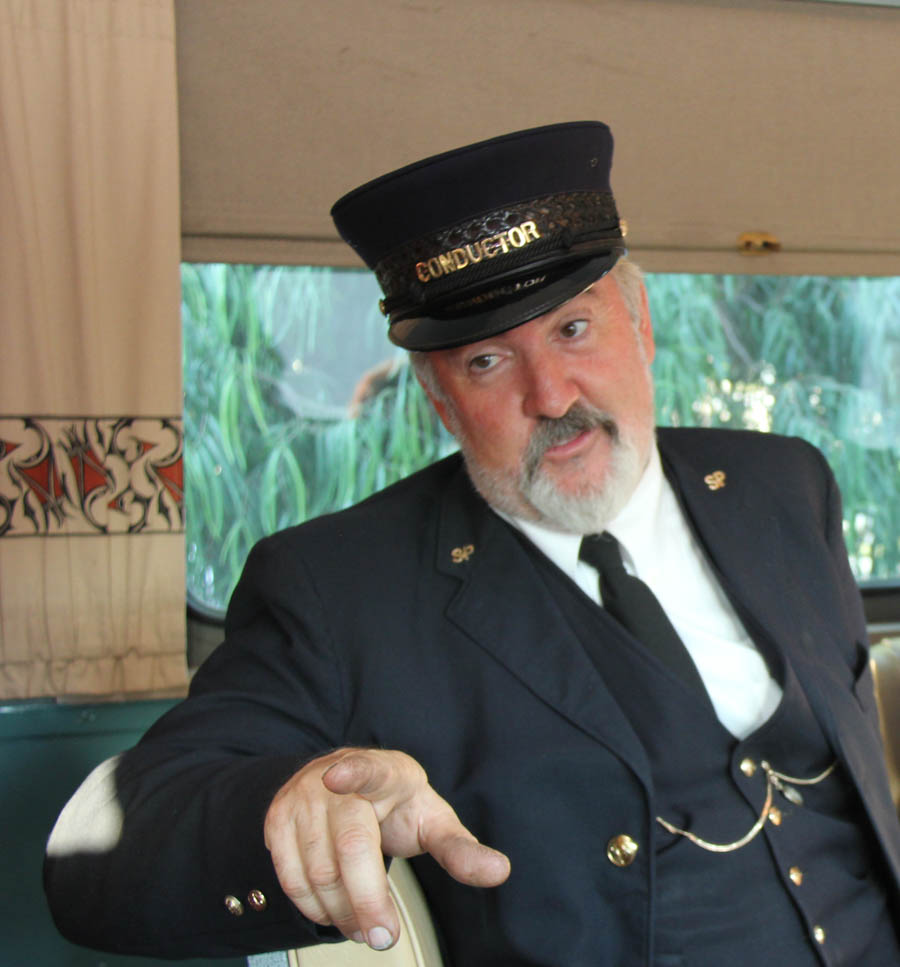 "Irene! No more babushka's...
You are scaring the younger passengers!"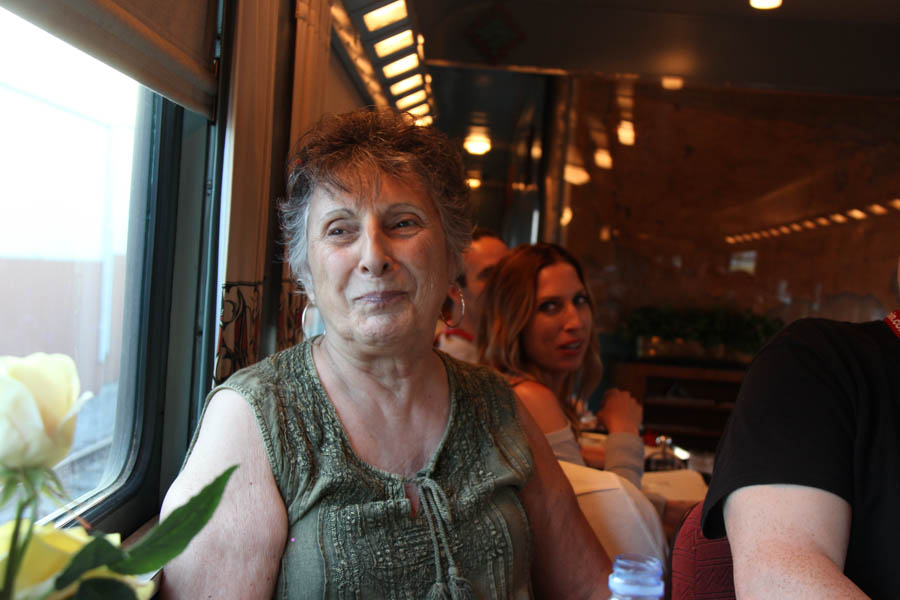 The look of innocence!

That didn't last long!

Someone is having a great time!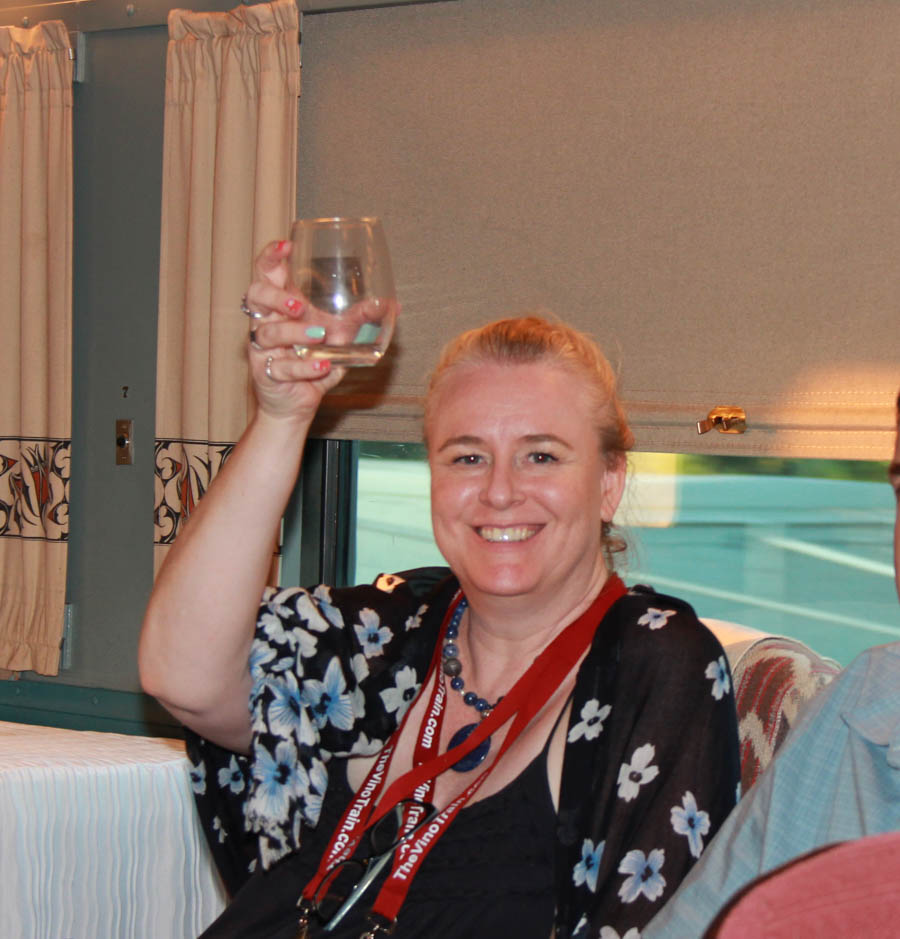 "I'll drink to that!"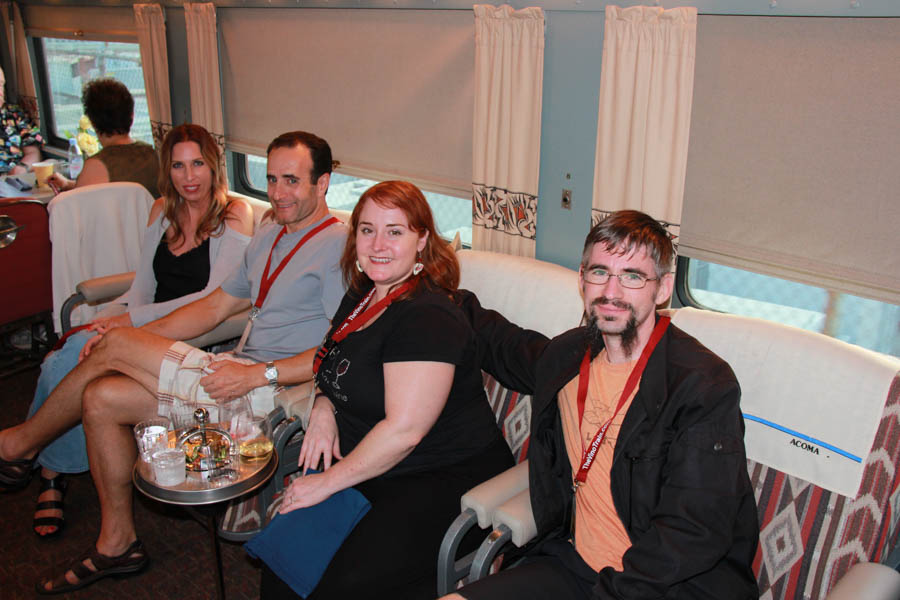 Shiella, Elio, Tiffany, and Kyle riding the rails!
Tummies full and ready to go wine tasting.... NOT!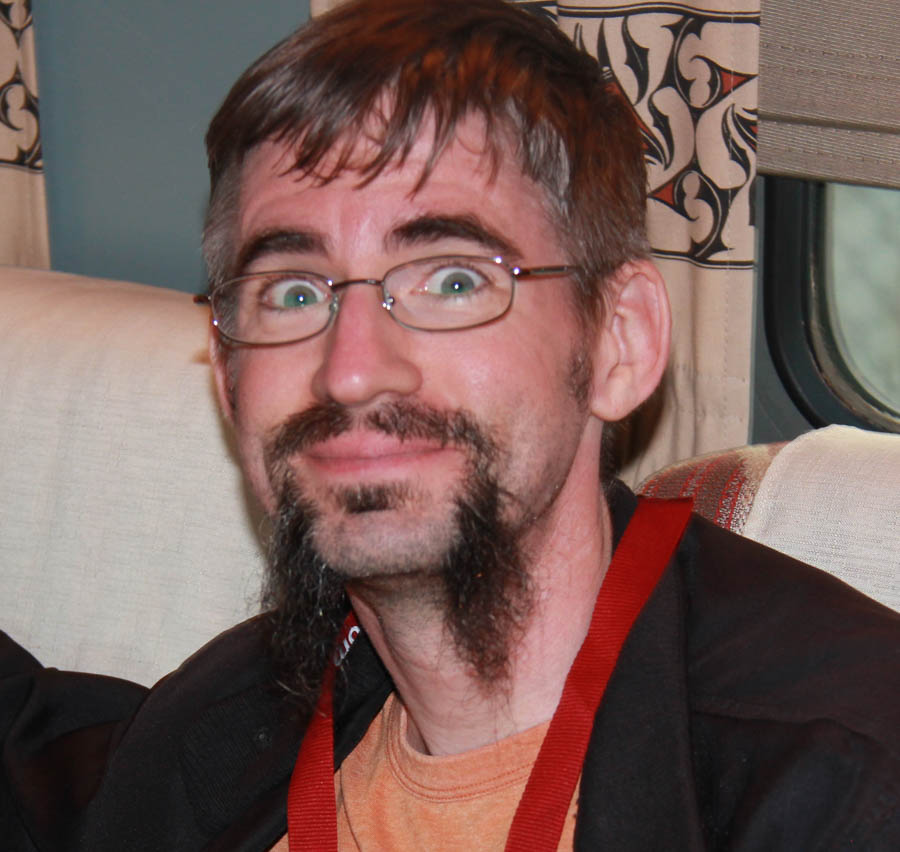 Kyle is still wondering who Charlie Chan was...
Us "old folks" remember him well... Great black and white movies!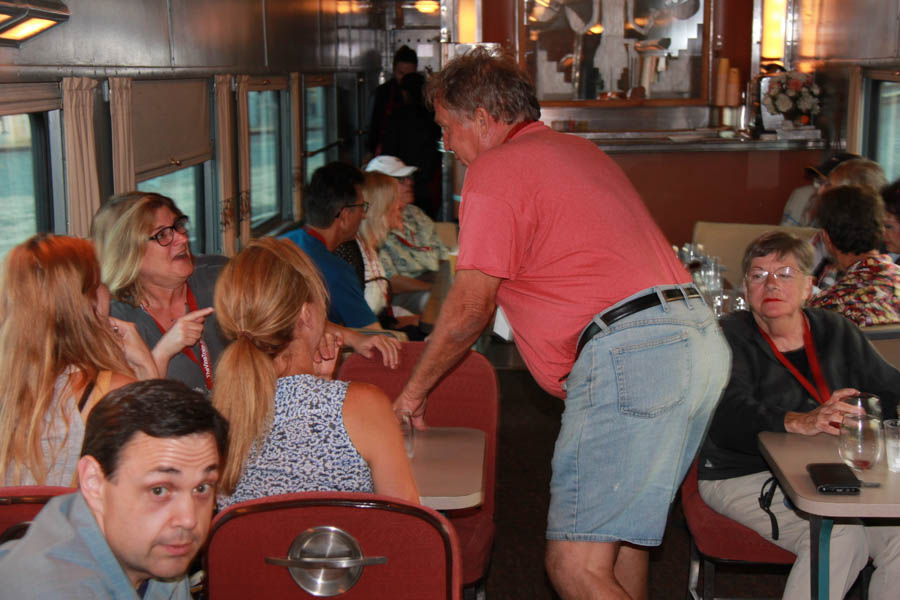 Frank got up and found this train is really rocking and rolling...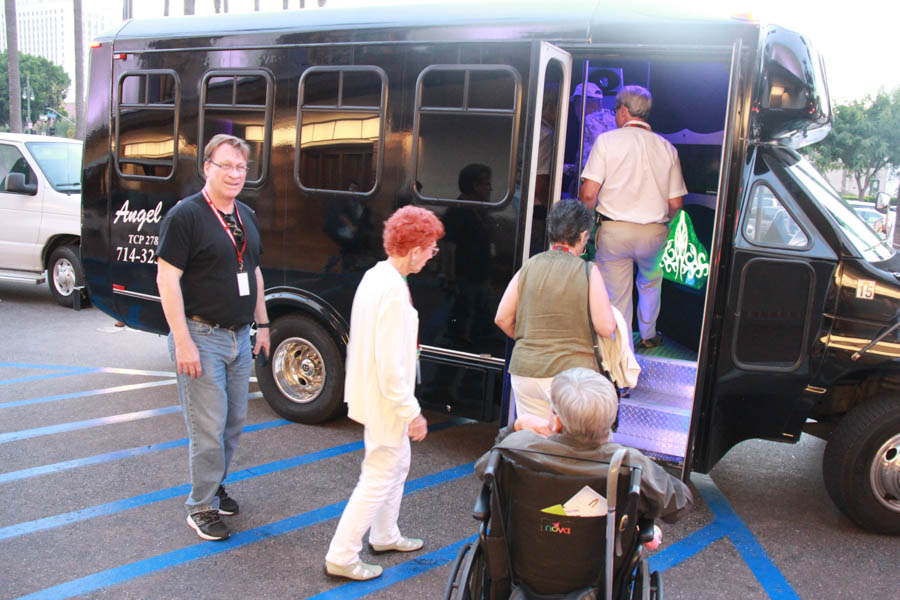 Next Stop... Old Ranch!

Return To Page One