We Are Off To Disneyland To Celebrate (Page One)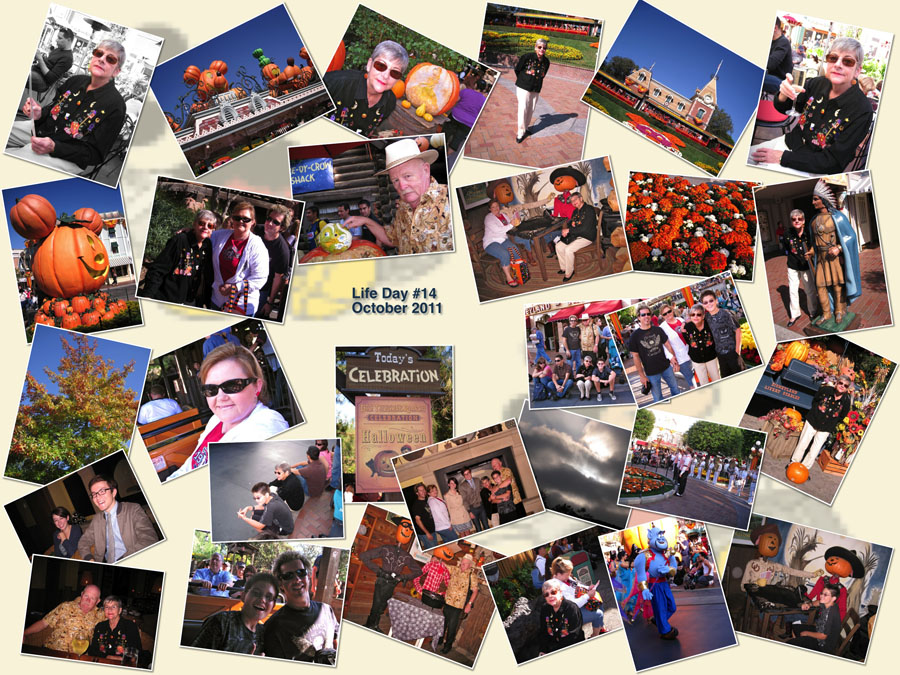 Click for full sized collage (3200px x 2400px)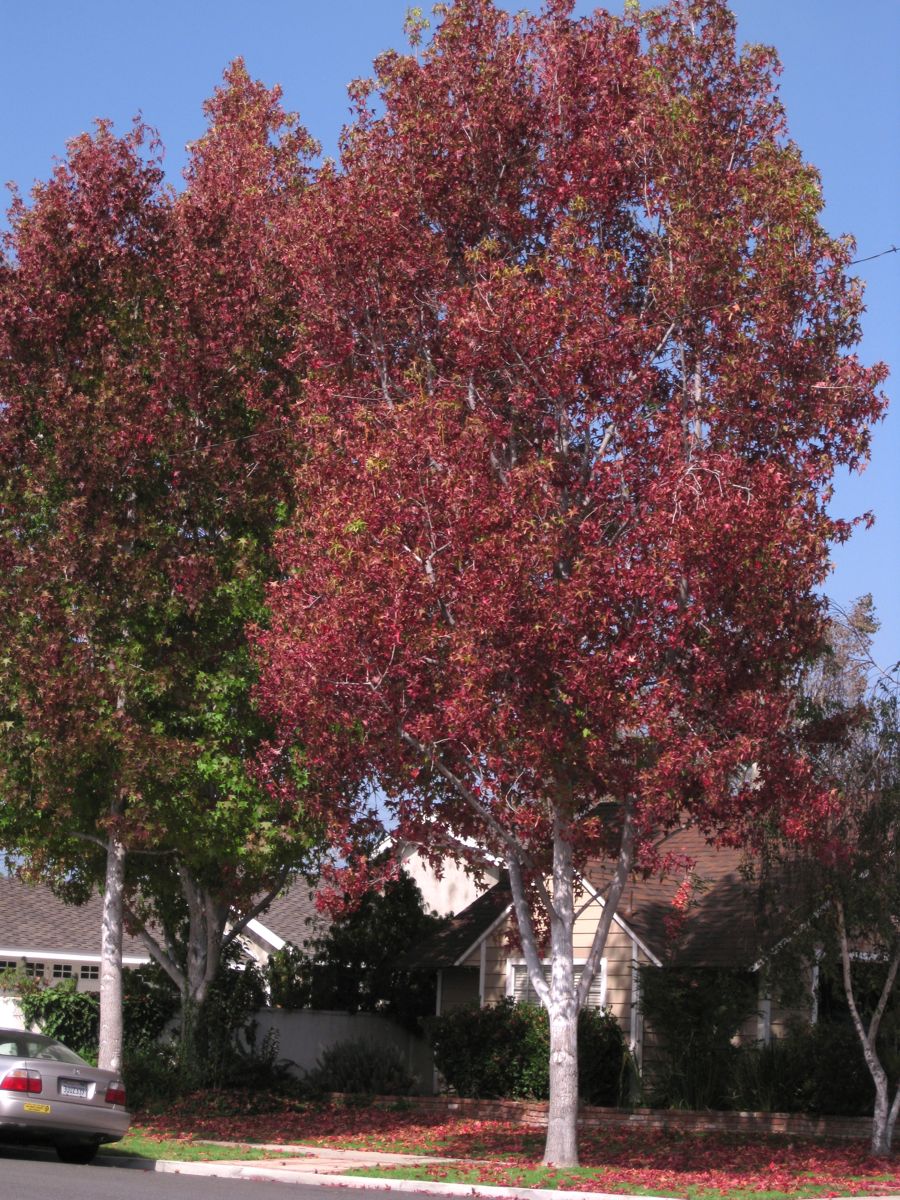 It is fall as we leave our house for Disneyland
A Glass Of Champagne At The Uva BarIs The First Order Of Business....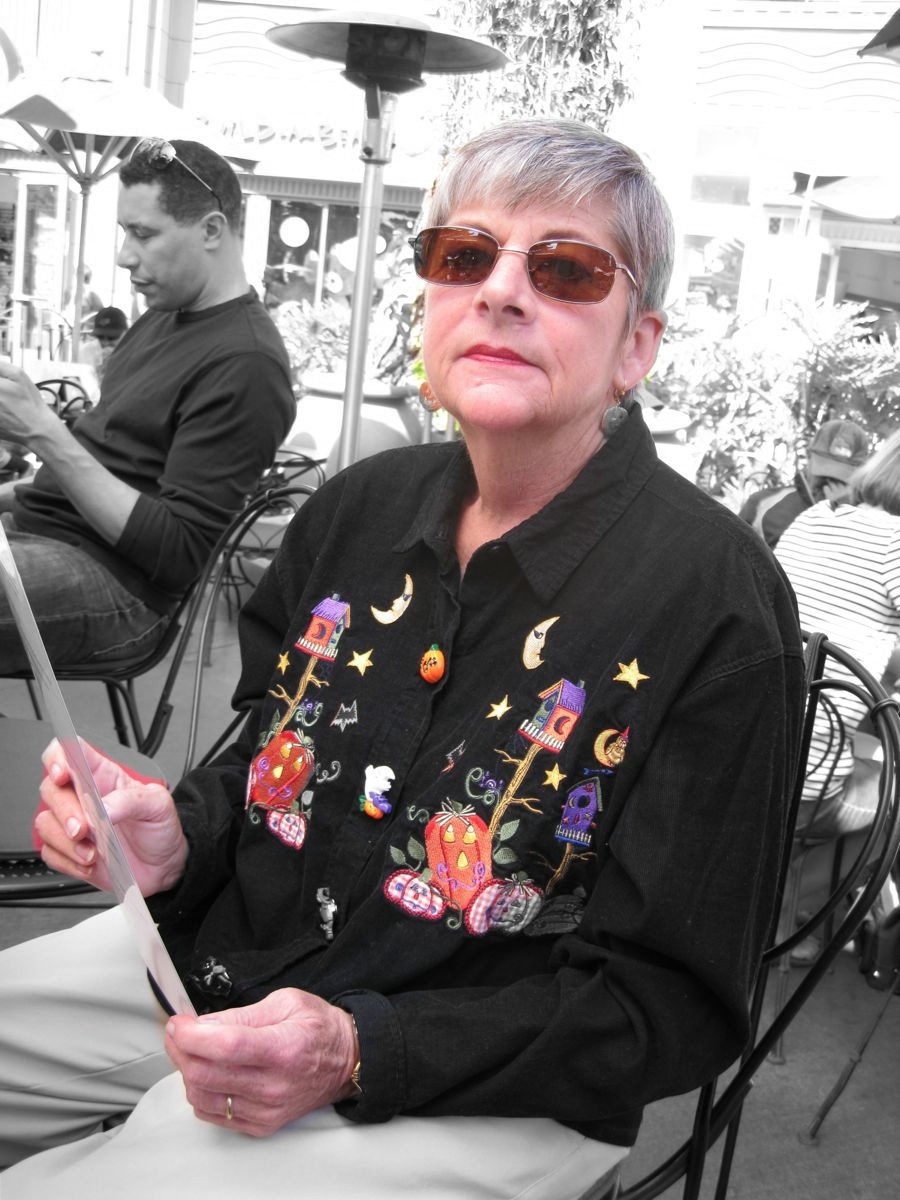 Pizza and squash blossoms stuffed with goat cheese.... Gooooood

Down the hatch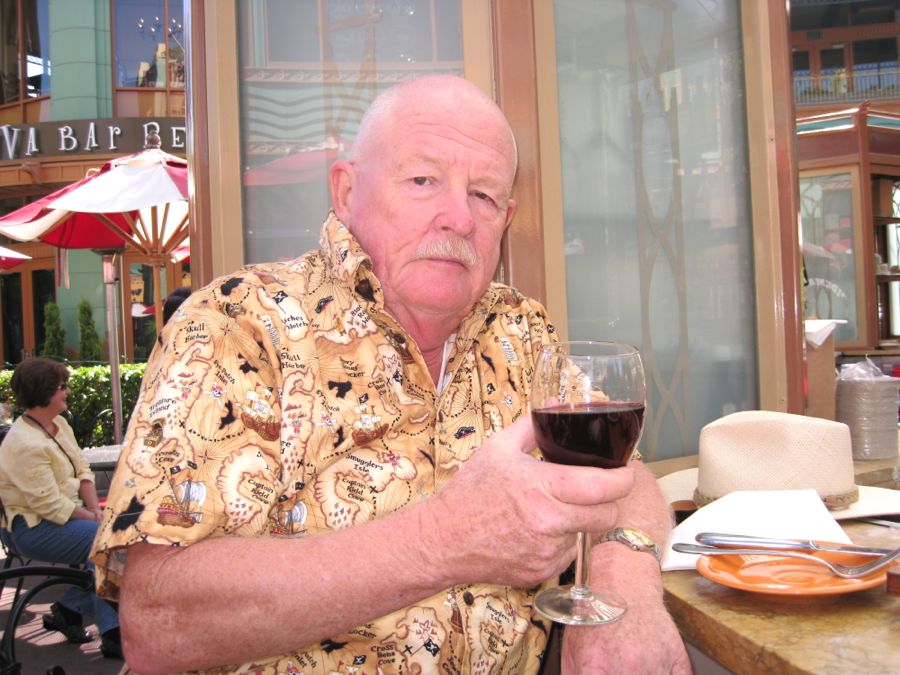 Paul will drink to that... and anything else
We Enter The Magic Kingdom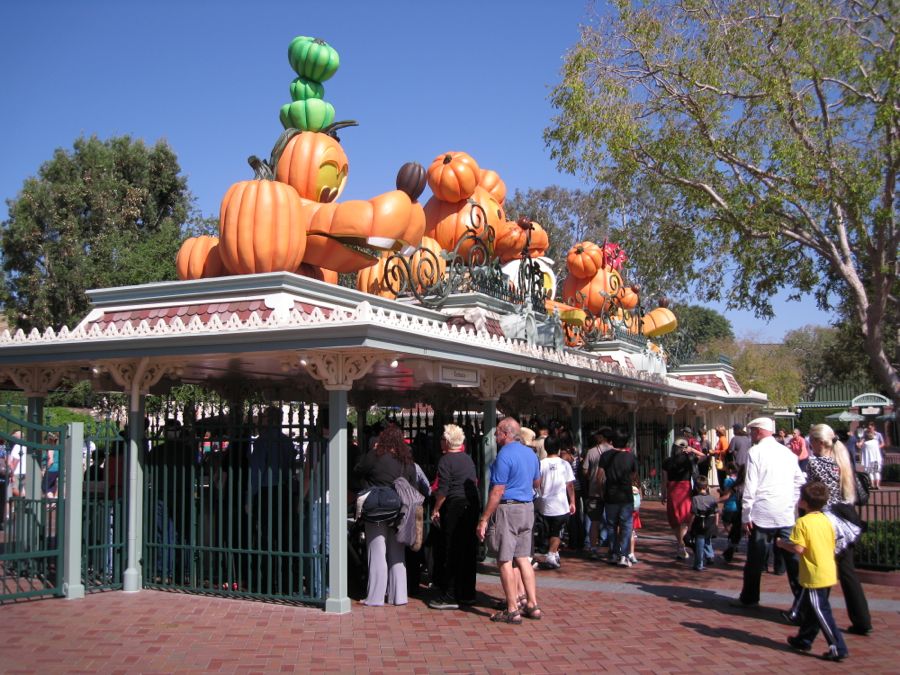 1:45... The train station clock is the giveaway

"Let's get going"
A Walk Down Main Street USA

The flowers were magnificent

Beep Beep

Big Mikey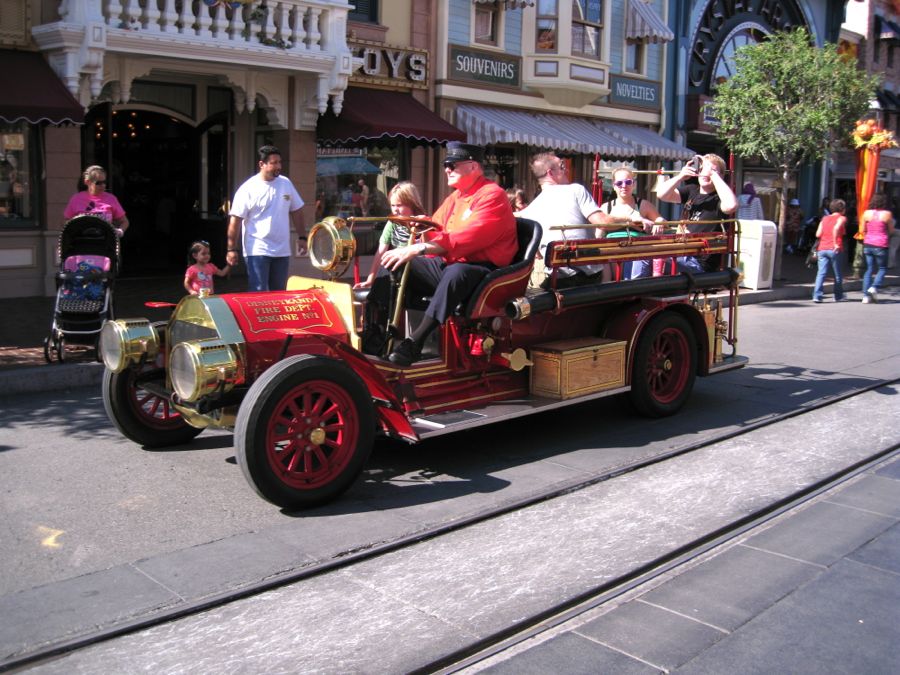 Punkin's everywhere

Sue and the chief
Did You Know? - Because of the general illiteracy of the populace, early store owners used descriptive emblems or figures to advertise their shops' wares. American Indians and tobacco had always been associated because American Indians introduced tobacco to Europeans, and the depiction of native people on smoke-shop signs was almost inevitable.
As early as the seventeenth century, European tobacconists used figures of American Indians to advertise their shops. Because European carvers had never seen a Native American, these early cigar-store "Indians" looked more like black slaves with feathered headdresses and other fanciful, exotic features.
These carvings were called "Black Boys" or "Virginians" in the trade. Eventually, the European cigar-store figure began to take on a more "authentic" yet highly stylized native visage, and by the time the smoke-shop figure arrived in the Americas in the late eighteenth century, it had become thoroughly "Indian."

Thank you Walt ... You made millions happy

Pansies gone wild
Did You Know? - In the early years of the 19th century, Lady Mary Elizabeth Bennet (1785–1861), daughter of the Lord of Tankerville, collected and cultivated every sort of Viola tricolor (commonly, heartsease) she could procure in her father's garden at Walton-upon-Thames, Surrey. Under the supervision of her gardener, William Richardson, a large variety of plants was produced via cross-breeding. In 1812, she introduced her pansies to the horticultural world, and, in 1813, Mr. Lee, a well-known florist and nurseryman, further cultivated the flower. Other nurserymen followed Lee's example, and the pansy became a favorite among the public.
Off To The Wild Train Ride.... Big Thunder Railroad
Did You Know? - Big Thunder Mountain Railroad was designed by Imagineer Tony Baxter and ride design engineer Bill Watkins. The concept came from Baxter's work on fellow Imagineer Marc Davis's concept for the Western River Expedition, a western-themed pavilion at the Magic Kingdom, designed to look like an enormous plateau and contain many rides, including a runaway mine train roller coaster. However, because the pavilion as a whole, was deemed too expensive in light of the 1973 construction and opening of Pirates of the Caribbean, Baxter proposed severing the mine train and building it as a separate attraction.
The Big Thunder Mountain Railroad project was put on hold again in 1974 as resources and personnel were being diverted to work on constructing Space Mountain over in Tomorrowland, but this delay may have ultimately produced a smoother ride as the use of computers in attraction design was just beginning when the project was resumed. Big Thunder Mountain Railroad was one of the first Disney rides to utilize computer-aided design. The attraction first opened at Disneyland in 1979.

Amazing fall colors everywhere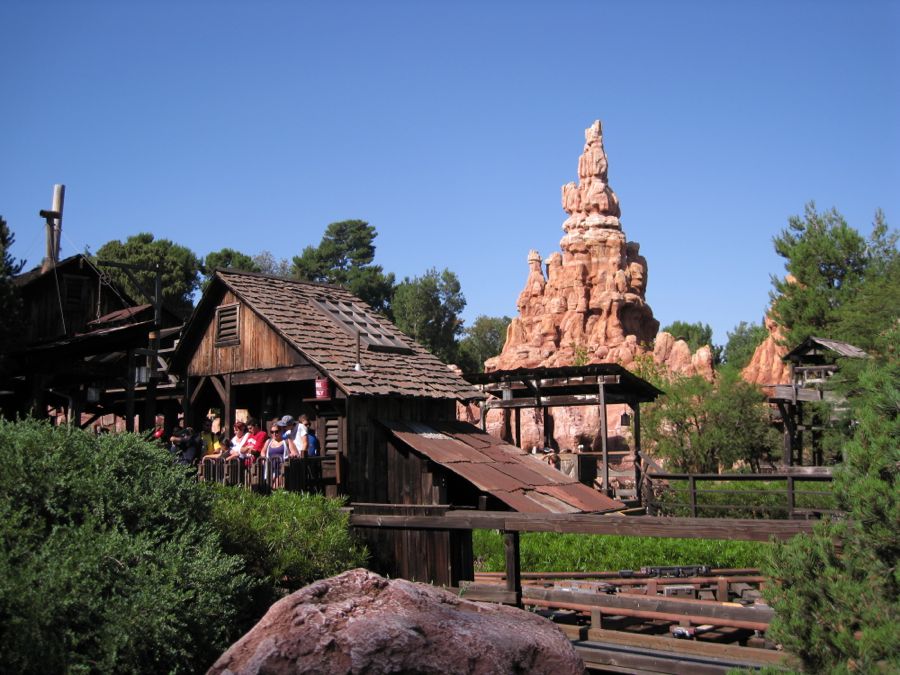 The trees are turning

Whoooosh the train roars bye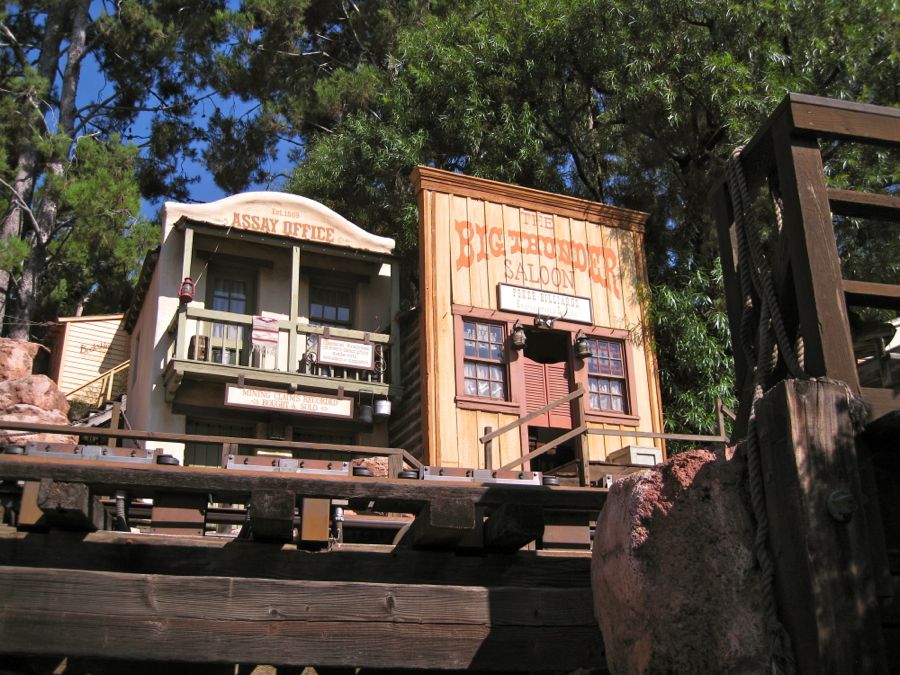 Saloon at Disneyland???
Did You Know? - A Western saloon is a kind of bar particular to the American Old West. Saloons served customers such as fur trappers, cowboys, soldiers, gold prospectors, miners, and gamblers. The first saloon was established at Brown's Hole, Wyoming, in 1822, to serve fur trappers. The popularity of saloons in the nineteenth-century American West is attested to by the fact that even a town of 3,000 residents, such as 1883's Livingston, Montana, boasted 33 saloons.

Dinasaur bones decorate the landscape

Sue, Robin, and Bob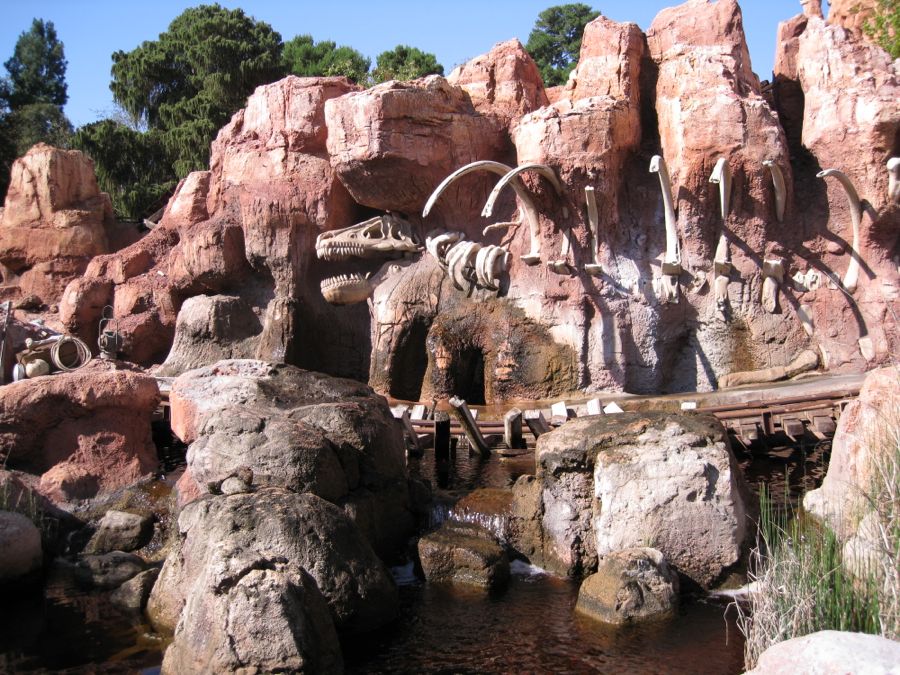 "Let;s get this train on the way"

"We will hang on"

Hands up.... We are in the tunnel

Roller coaster on steroids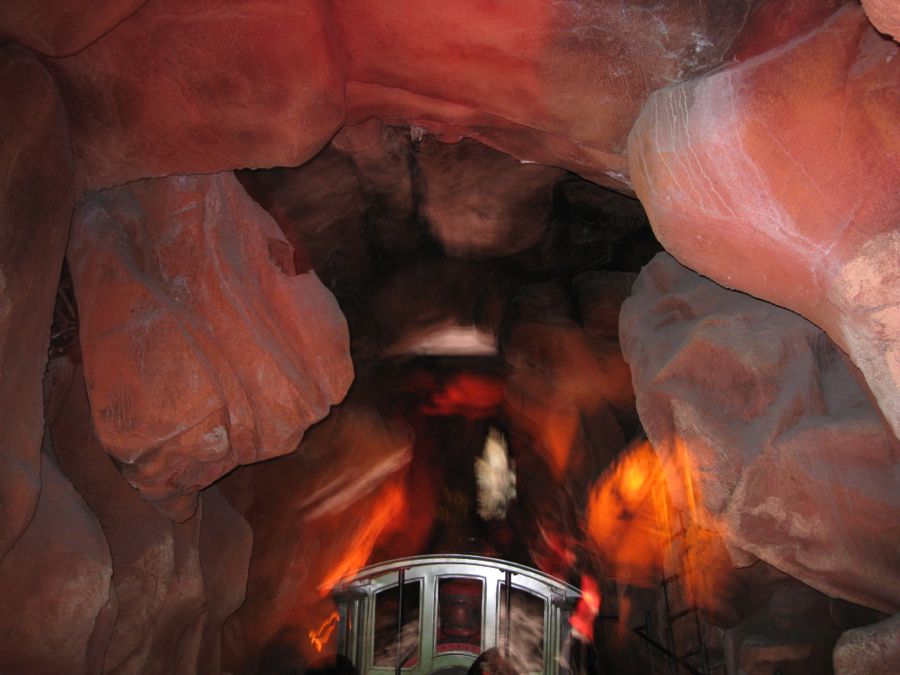 Picture taken at 40 miles per hour in the dark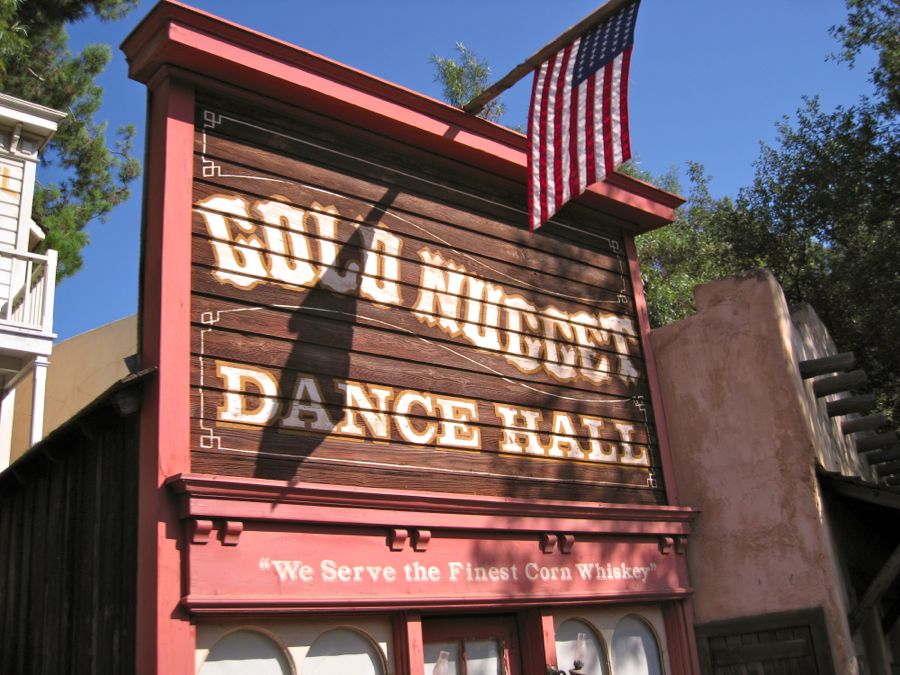 Corn Whiskey
Did You Know? - Corn whiskey is an American liquor made from a mash made of at least 80 percent corn.
The whiskey is typically run off to high proof and cut to not less than 40 percent alcohol by volume. It does not have to be aged; but if so, it is aged in new uncharred oak barrels or in barrels previously used for aging Bourbon. Aging usually is brief, six months or less, during which time the whiskey picks up color and flavor from the barrel while its harshness is reduced.
Corn whiskey is also frequently called "Corn liquor" or "Corn Squeezin's".

We made is safely again....