On Our Way Up The Coast In Luxury (Page Four)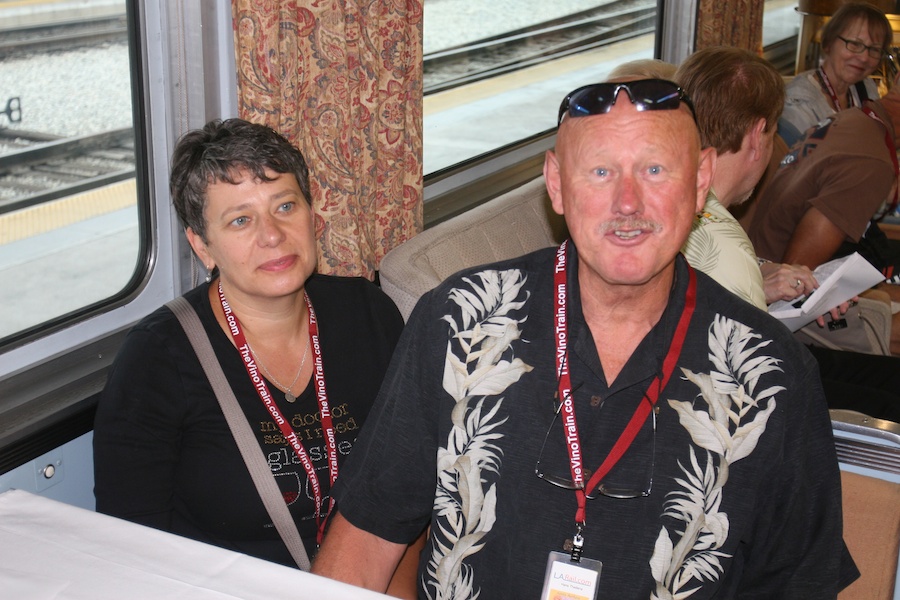 Hans and Kerstin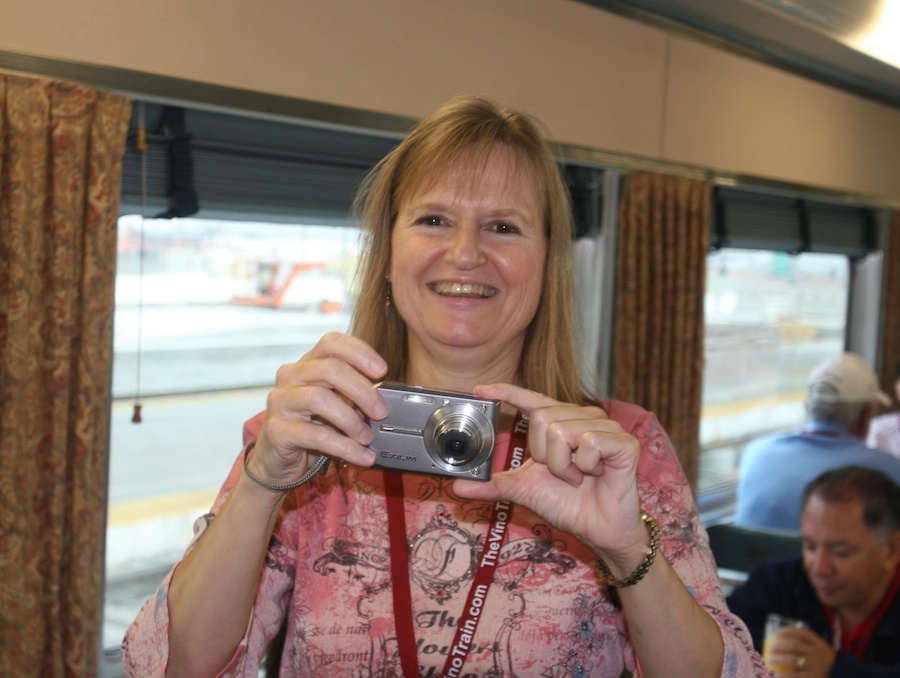 Duel of the cameras.... Jeri wins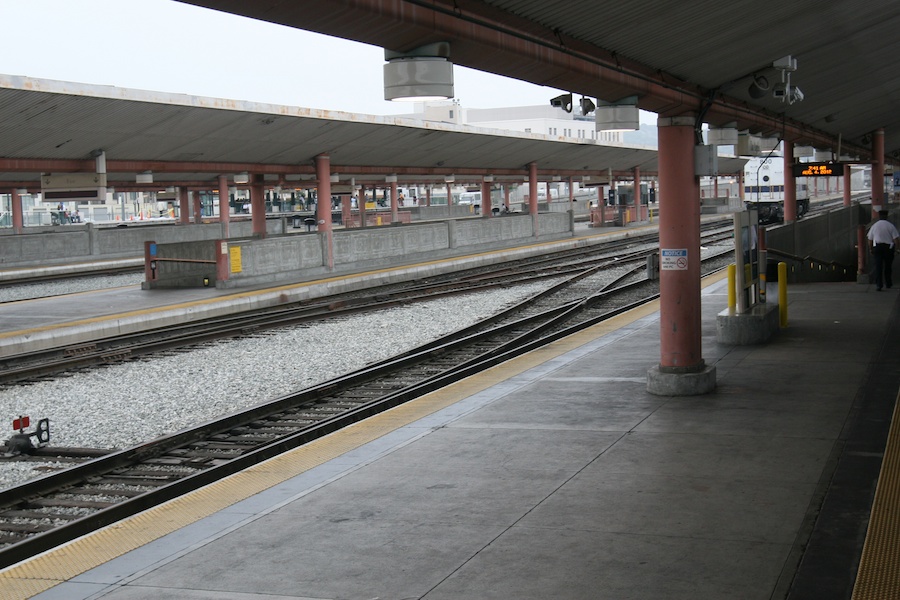 OK.... All clear... We can now pull out
Did You Know? - The National Railroad Passenger Corporation, doing business as Amtrak (reporting mark AMTK), is operated and managed as a for-profit corporation and began operations on May 1, 1971 to provide intercity passenger train service in the United States. "Amtrak" is a portmanteau of the words "America" and "track". It is headquartered at Union Station in Washington, D.C.

The Bloody Mary bar is now open for business

The official tasters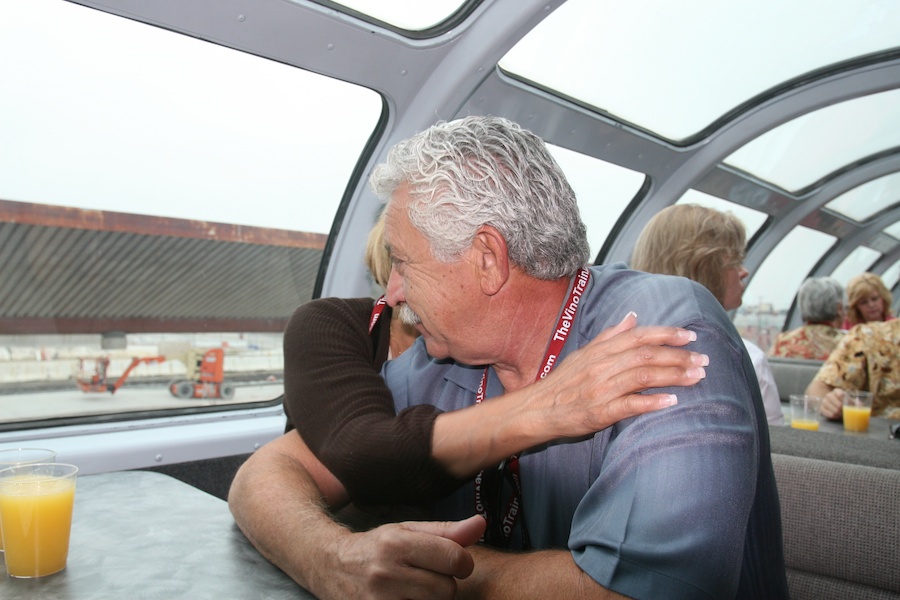 Monica and Mike setting the mood for the train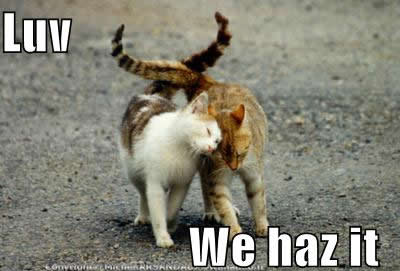 "I told the train driver to turn left!"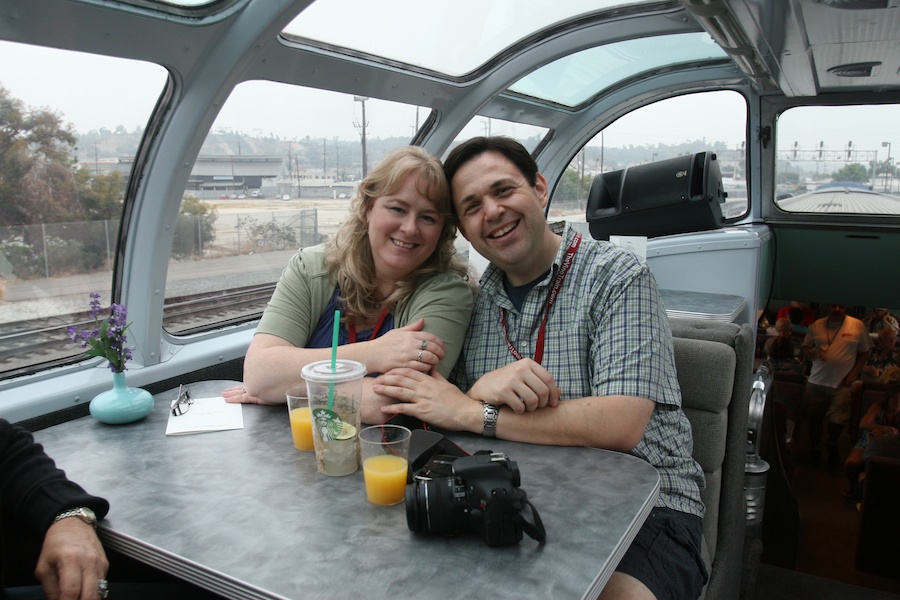 Brenda and Sam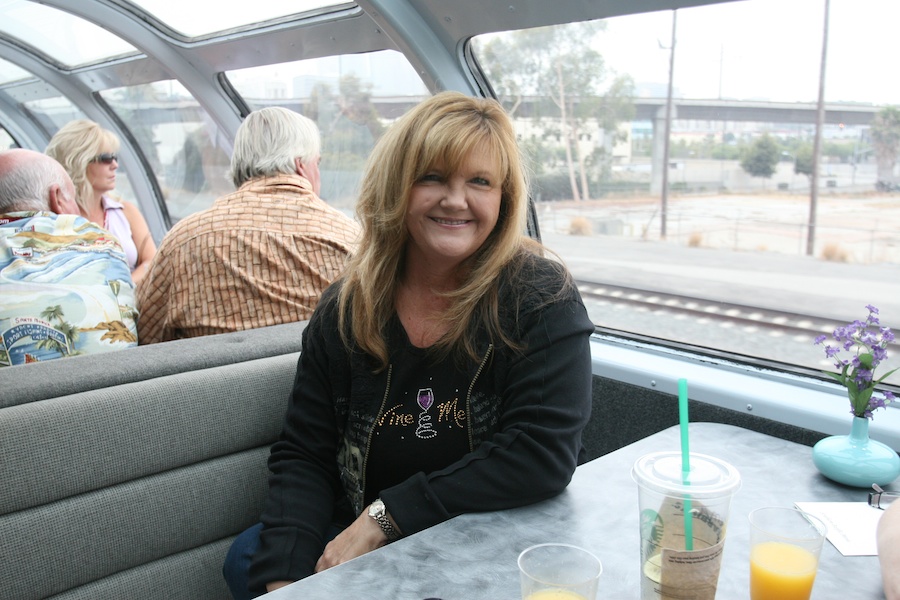 Miss Robin takes in the sights

A view looking to the front of the train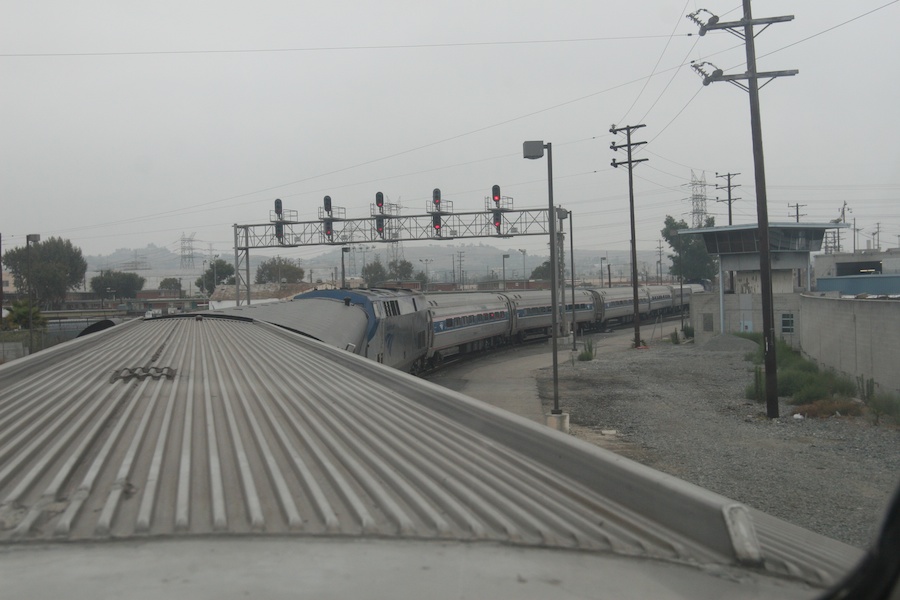 We were on the back going up the coast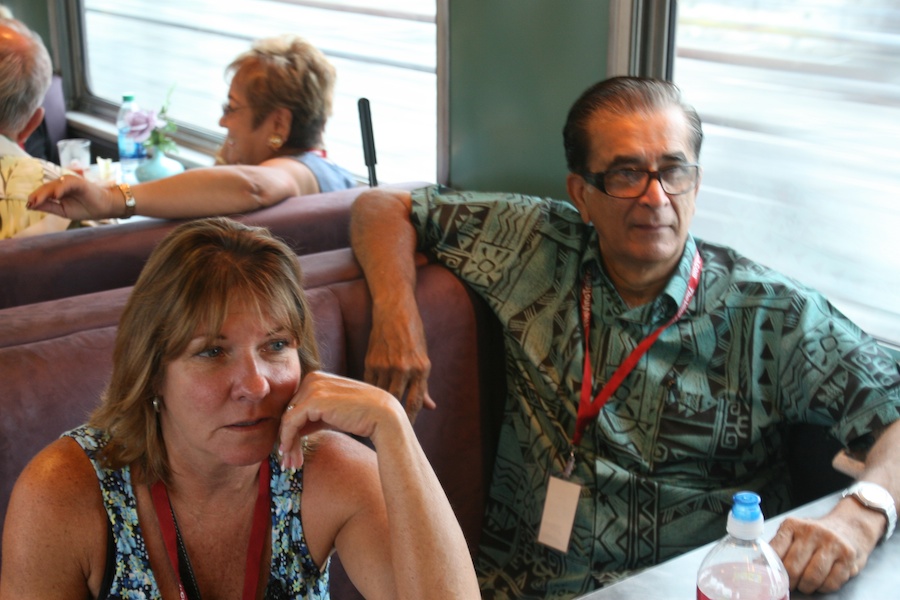 Terri and Nash seem a little worried about the speed of the train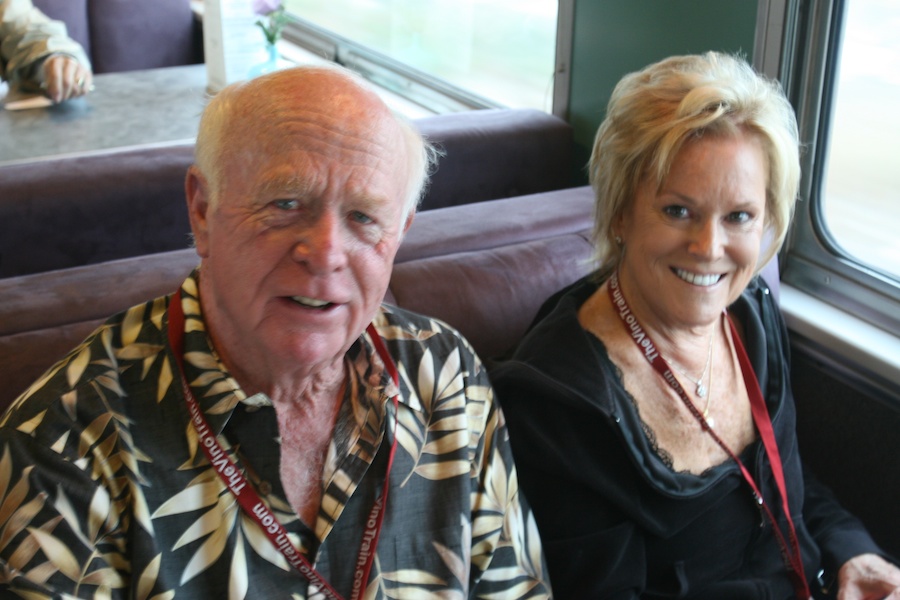 Dees Bloodie Mary's are just Grrrrreat!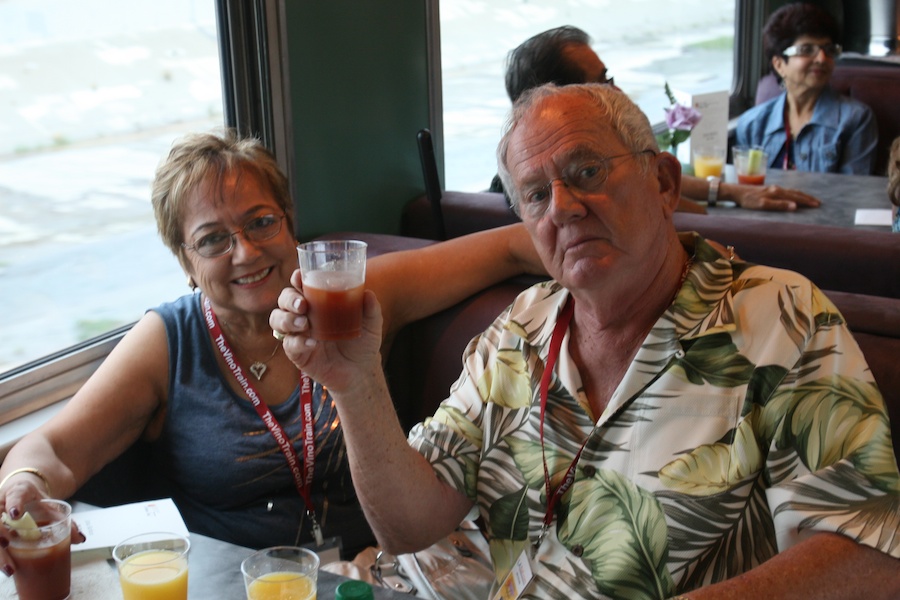 "Wanna try one.... It will grow hair on your head... Oh, where is Paul??"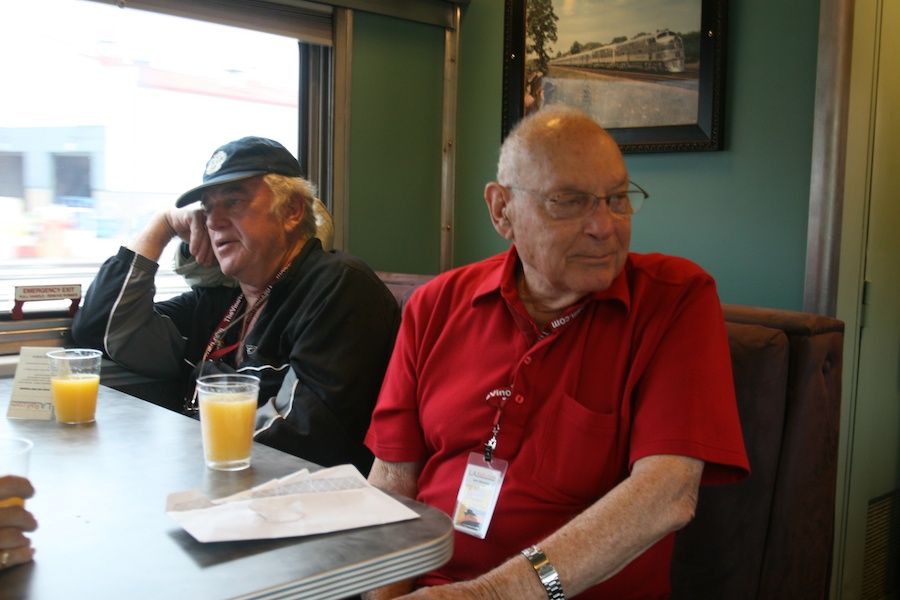 Orange juice.... Now very healthy

Checking up on the group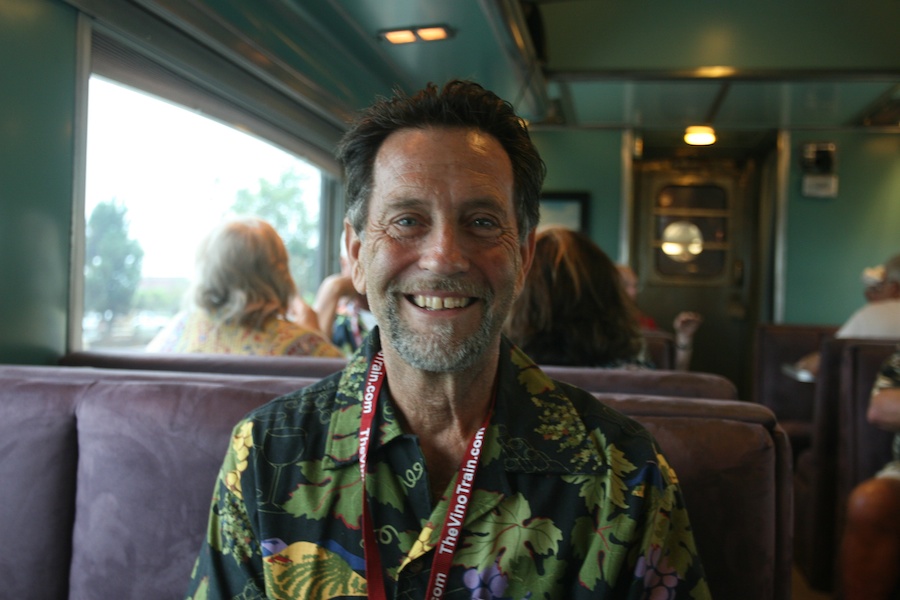 Bob practices his "sober smile".... Not working!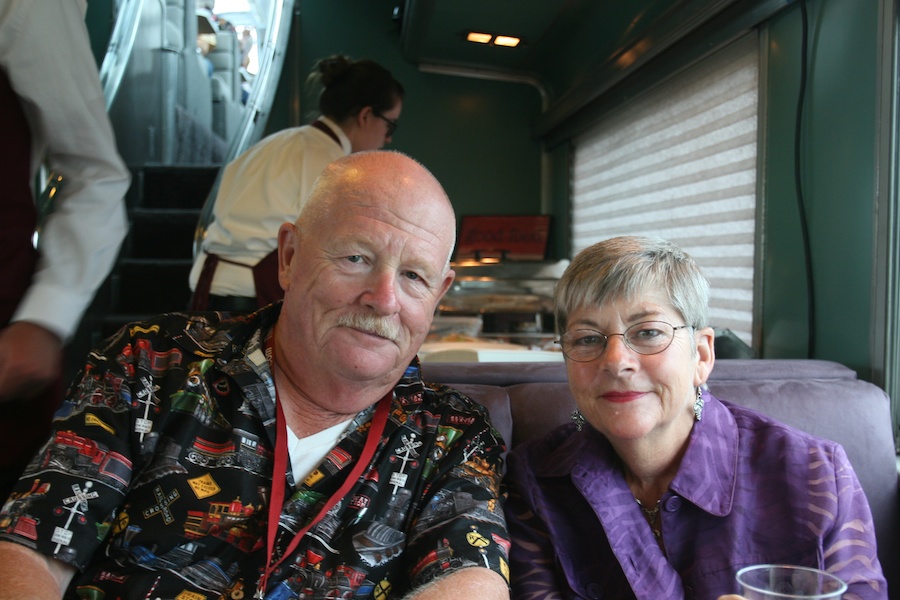 Smiles... All is going very well!

Herbie explains trains
Did You Know? - In Fiscal Year 2011, the U.S. Congress granted Amtrak $563 million for operating and $922 million for capital programs.[8] Amtrak points out that in 2010, its farebox recovery (percentage of operating costs covered by revenues generated by passenger fares) was 79%, the highest reported for any U.S. passenger railroad.

First things first... Mimosas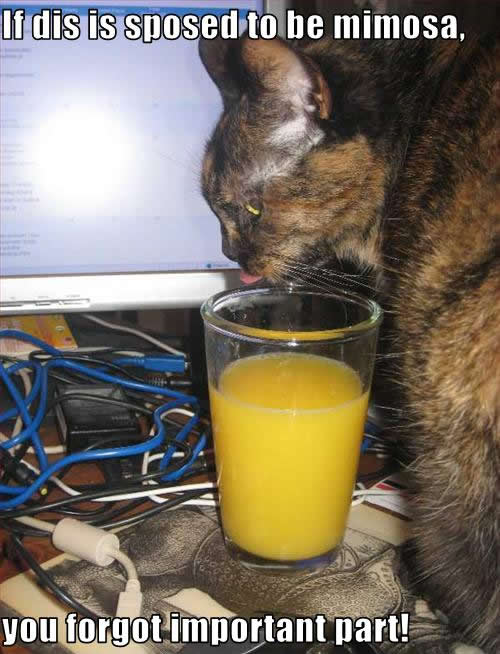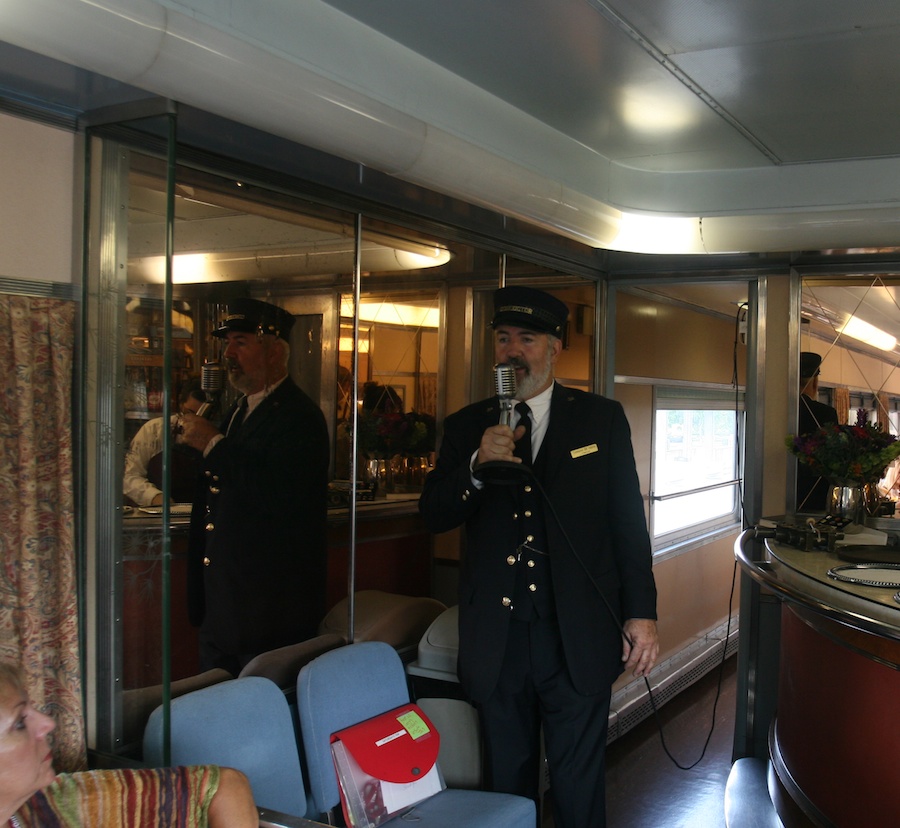 Your attention please.... Conductor Bill is speaking!
Did You Know? - Amtrak employs more than 20,000 people. It operates passenger service on 21,200 miles (34,000 km) of track primarily owned by freight railroads. Amtrak operates more than 300 trains each day – at speeds up to 150 mph connecting more than 500 destinations in 46 states and three Canadian provinces. In fiscal year 2011, Amtrak served 30.2 million passengers and had $2.7 billion in revenue.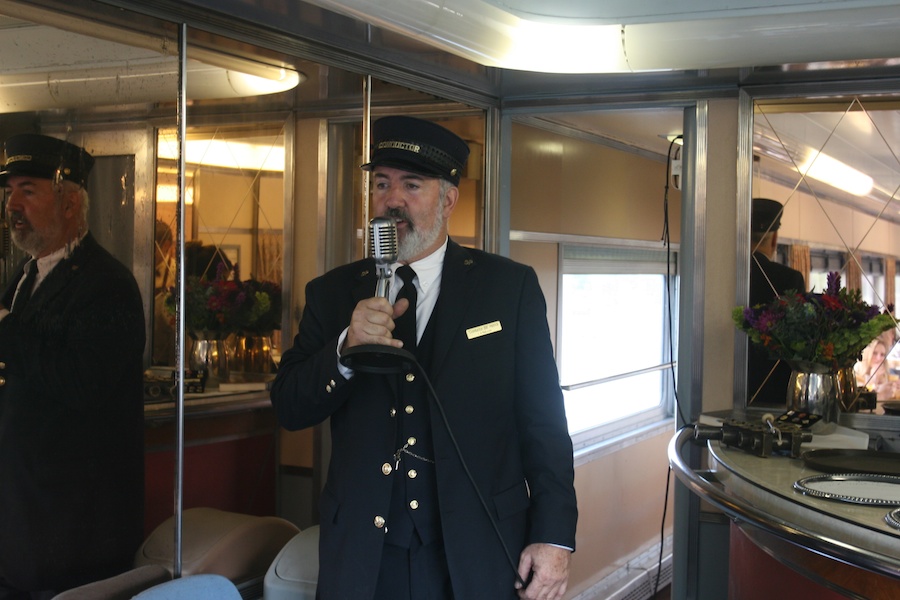 Attention....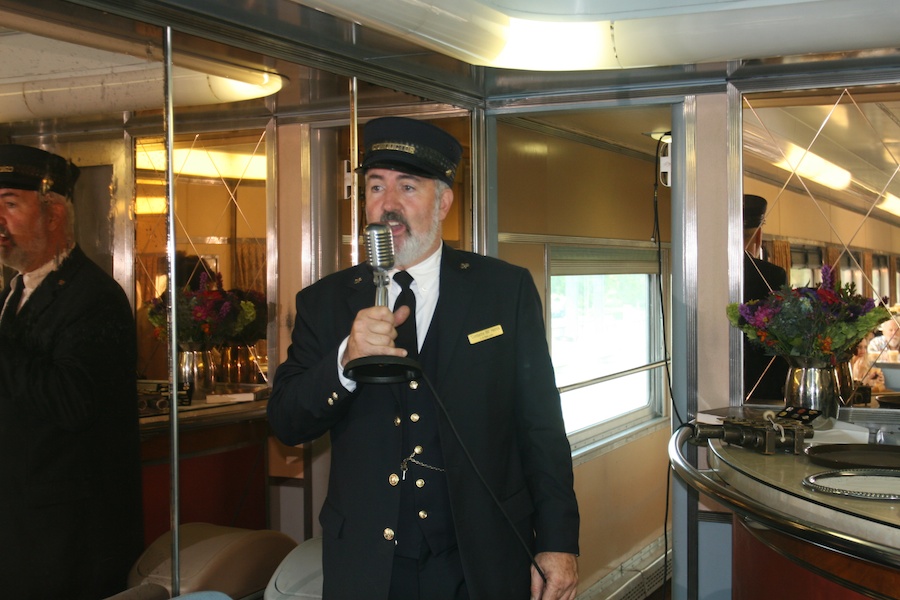 Breakfast is cancelled..... Oh, they ARE listening!

The crew is all smiles!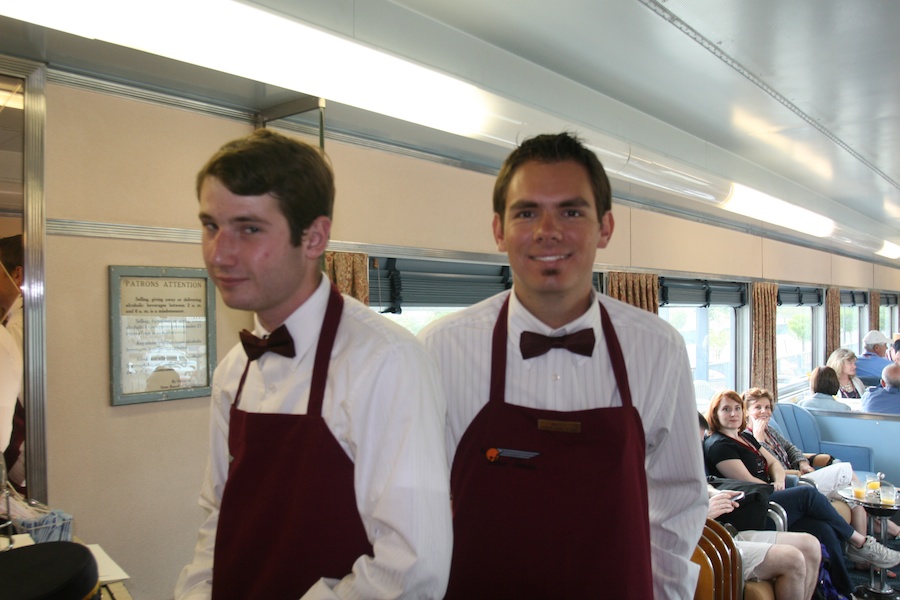 These guys work on the steam locomotives out of LA also!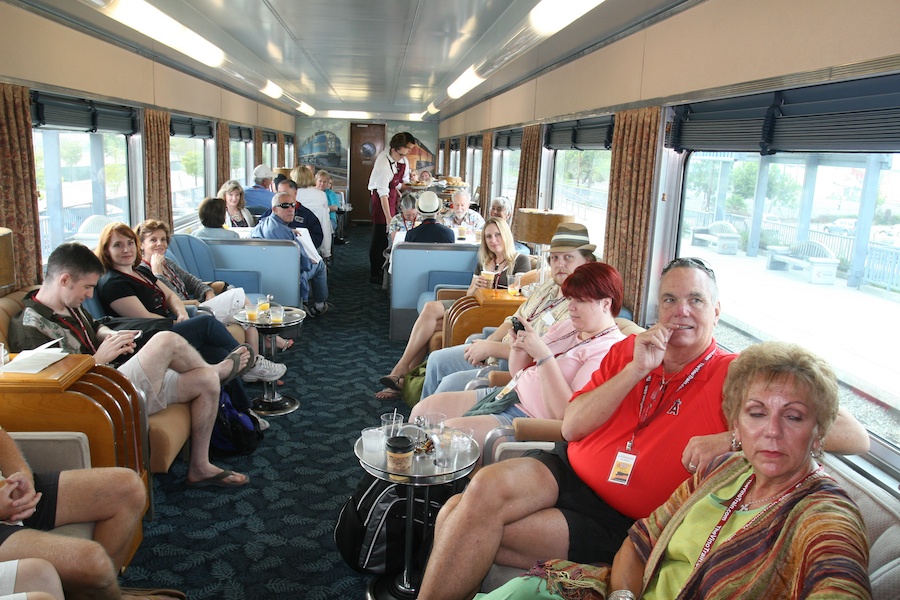 The life of leisure... We deserve it!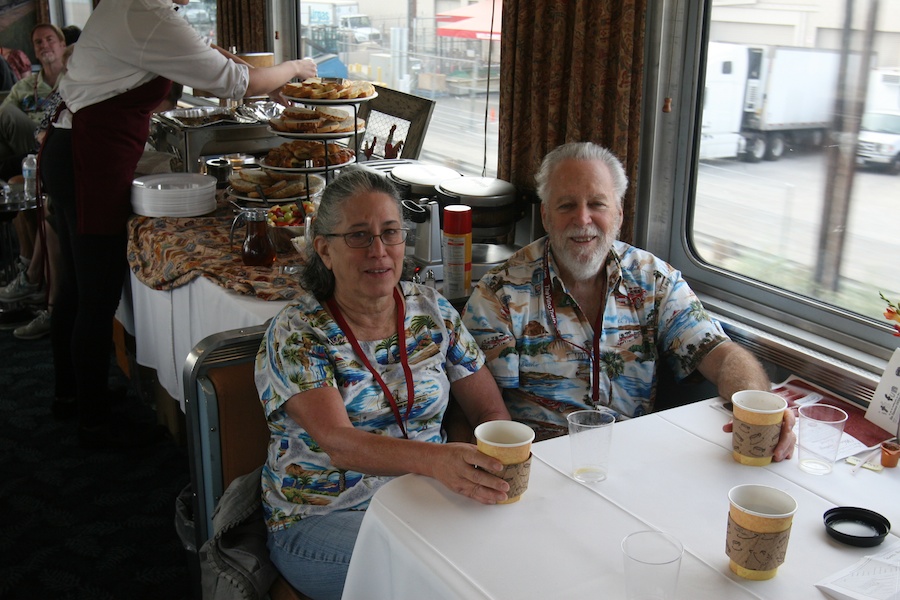 Great seats... right next to the food!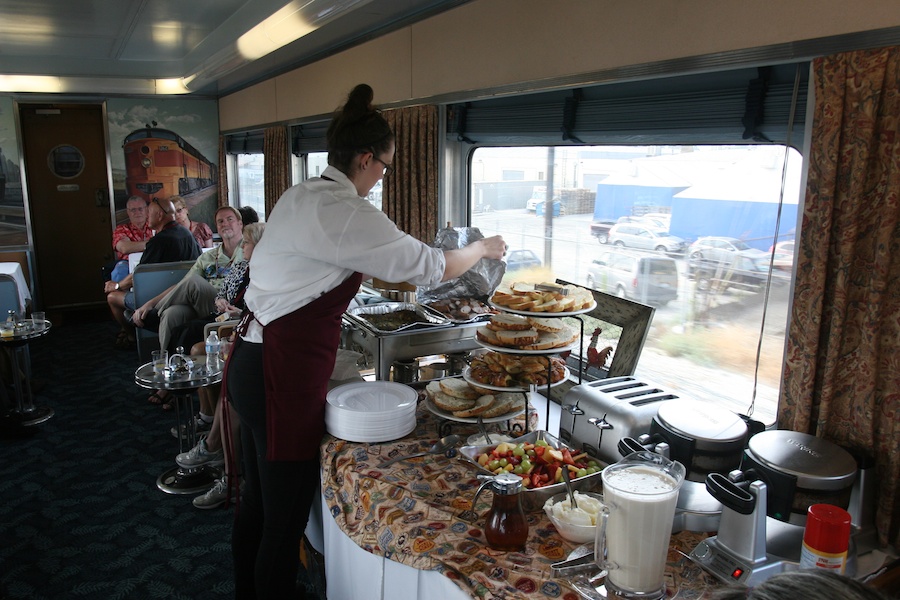 The food keeps coming... A great breakfast!!

She is open for business
Did You Know? - Amtrak's origins are traceable to the sustained decline of private passenger rail services in the United States from about 1920 to 1970. In 1970, in response to the decline, Congress and President Richard Nixon created Amtrak, which was to begin operations on May 1, 1971.

Make way for Mimosa's

Surfing surfing USA...

Breakfast is about to be served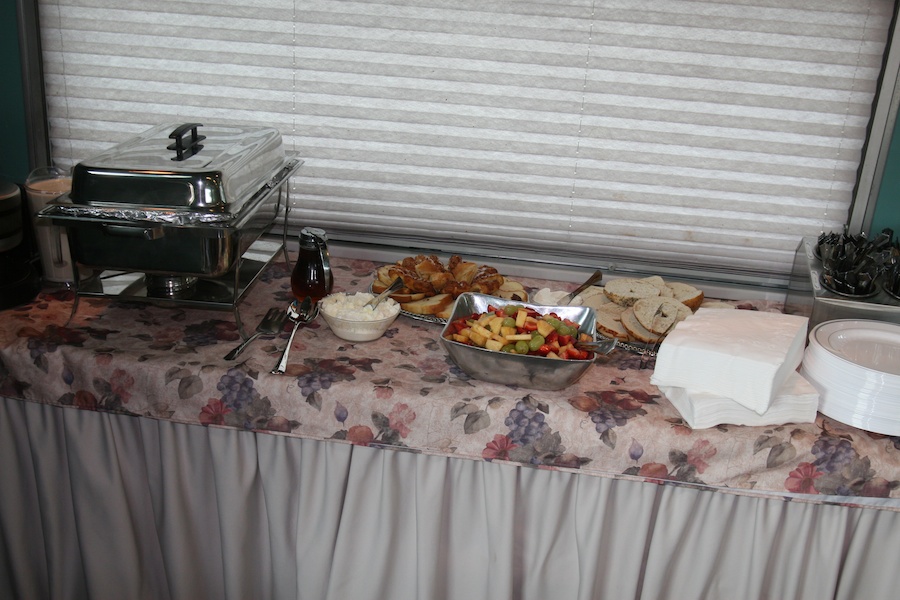 Pancakes, sausage, eggs, bagels, fruit....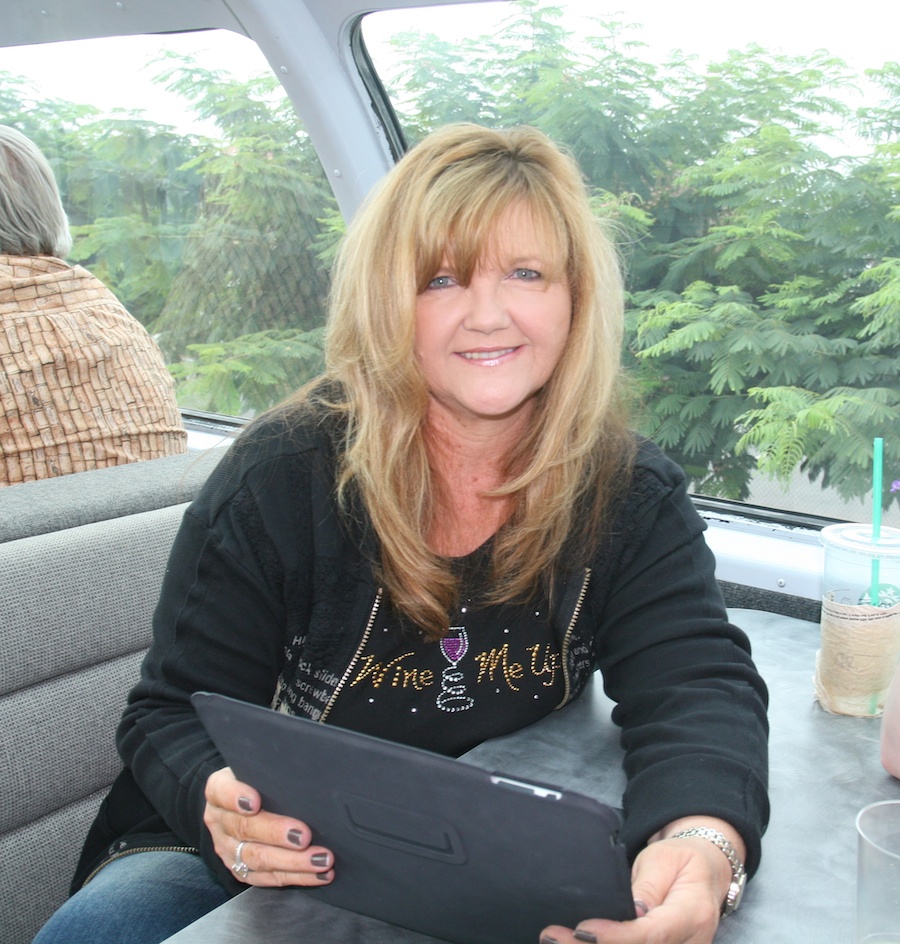 Checking things out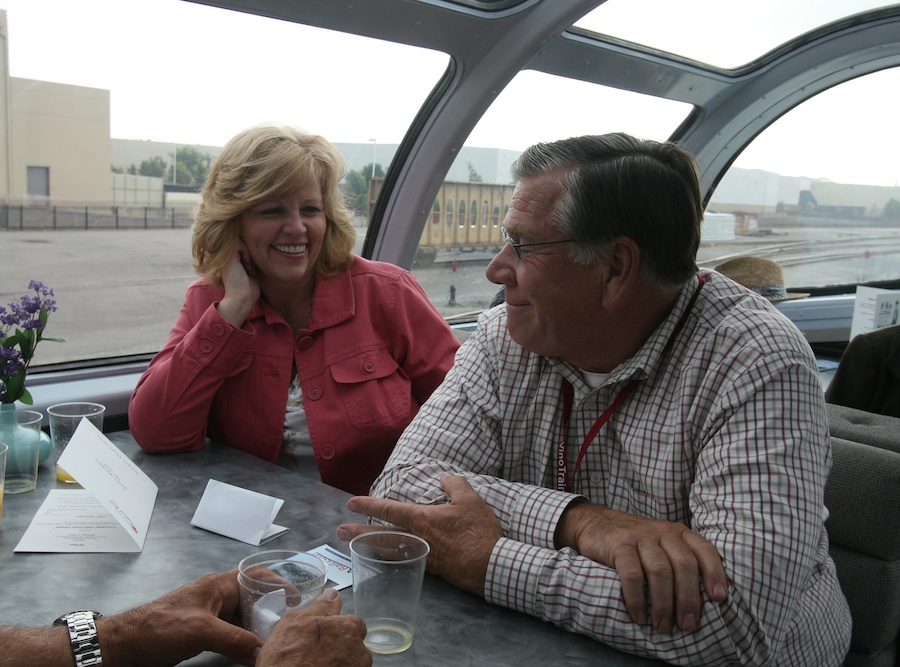 Sandee and Jule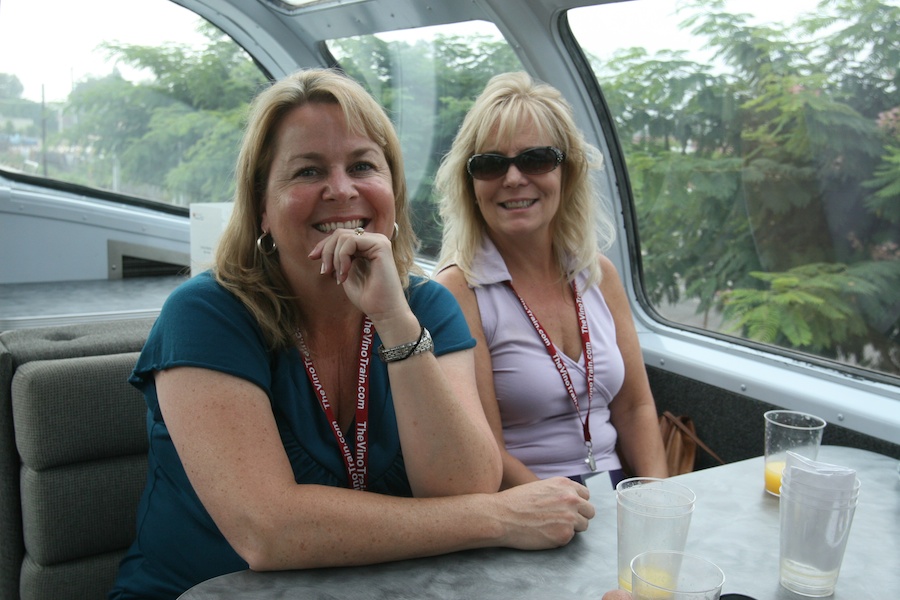 Enjoying the dome car
Did You Know? - A dome car is a type of railway passenger car that has a glass dome on the top of the car where passengers can ride and see in all directions around the train. It also can include features of a coach, lounge car, dining car or observation. Dome cars were primarily used in the United States and Canada, though a small number were constructed in Europe for Trans Europ Express service.
In North America, dome cars were manufactured by the Budd Company, Pullman Standard and American Car & Foundry. Southern Pacific Railroad built its own dome cars in their Sacramento, California, shops. In the 1990s Colorado Railcar began producing dome cars. Generally, seats in the dome were considered "non-revenue" like lounge car seats. When dome cars operate today in excursion trains, the dome seats often command a premium fare.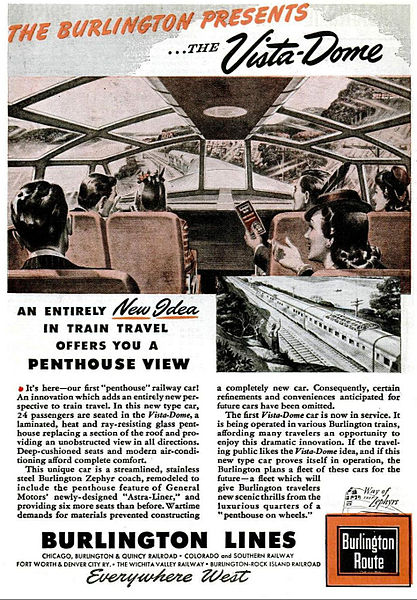 Advertisement circa 1945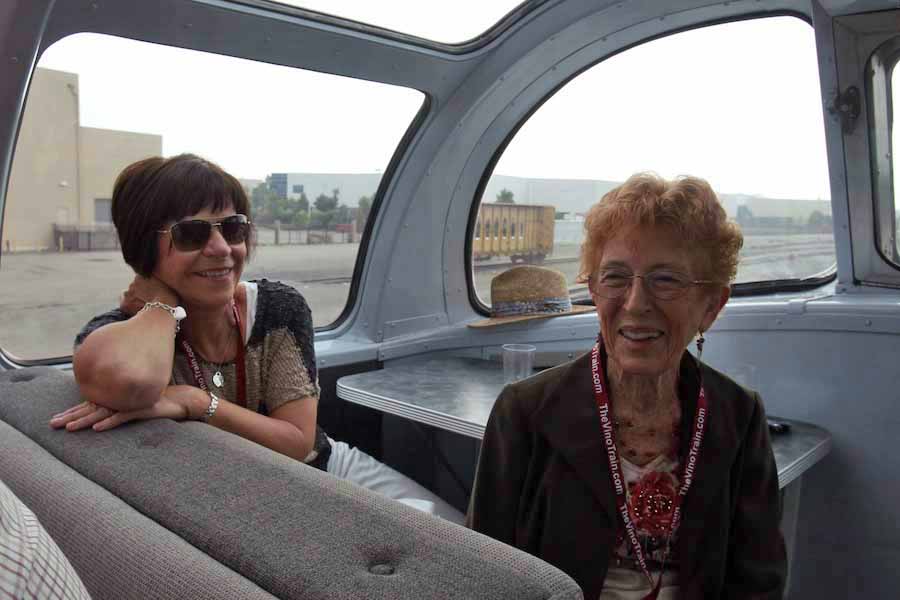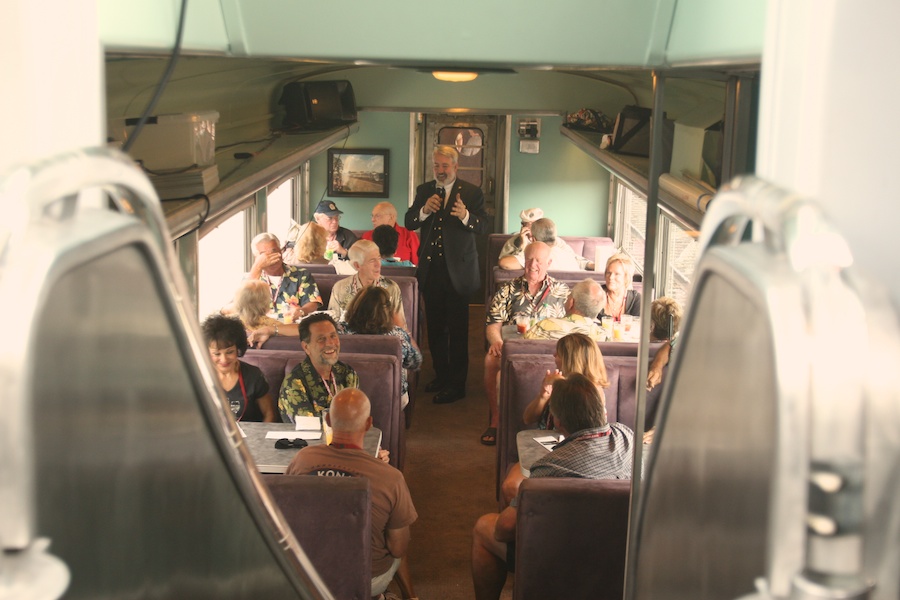 Looking down from above

Breakfast is served
Did You Know? - From the middle 19th century until approximately 1920, nearly all intercity travelers in the United States moved by rail. The rails and the trains were owned and operated by private, for-profit organizations. Approximately 65,000 railroad passenger cars operated in 1929.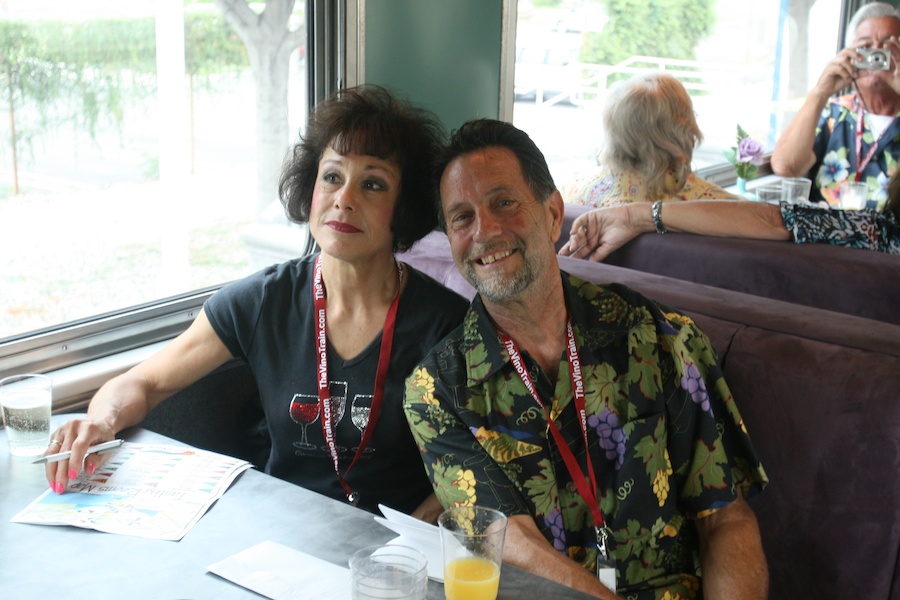 Donna and Bob

YES.... Excellent food... Excellent friends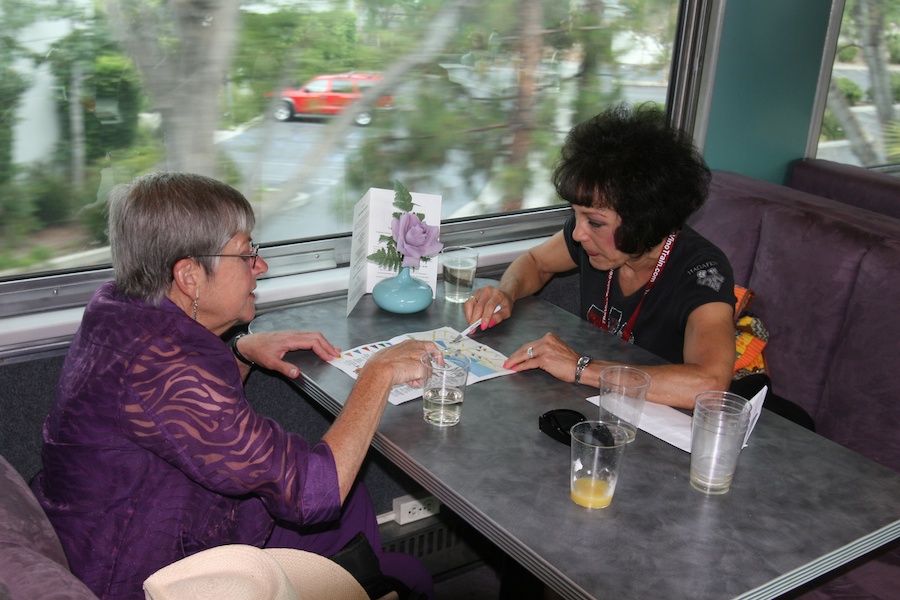 Sue and Donna play out the day,,,, Oh oh!
Did You Know? - For a long time after 1920, passenger rail's popularity diminished and there were a series of pullbacks and tentative recoveries. Rail passenger revenues declined dramatically between 1920 and 1934 because of the rise of the automobile,[15] but in the mid-1930s, railroads reignited popular imagination with service improvements and new, diesel-powered streamliners, such as the gleaming silver Pioneer Zephyr and Flying Yankee. Even with the improvements, on a relative basis, traffic continued to decline, and by 1940 railroads held 67 percent of passenger-miles in the United States.
World War II broke the malaise. During the war, troop movements and restrictions on automobile fuel generated a sixfold increase in passenger traffic from the low point of the Great Depression. After the war, railroads rejuvenated overworked and neglected fleets with fast and often luxurious streamliners – epitomized by the Super Chief and California Zephyr – which inspired the last major resurgence in passenger rail travel.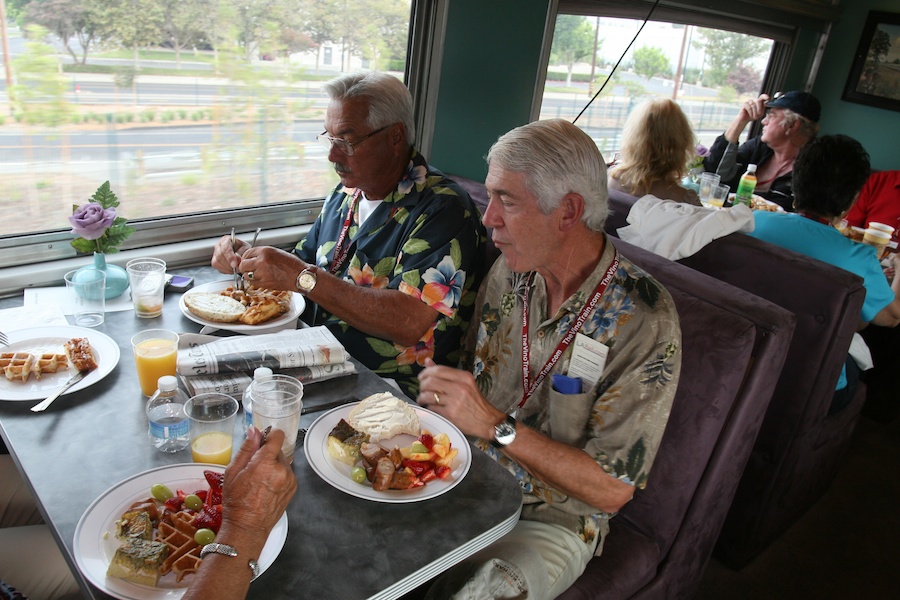 The gents finish breakfast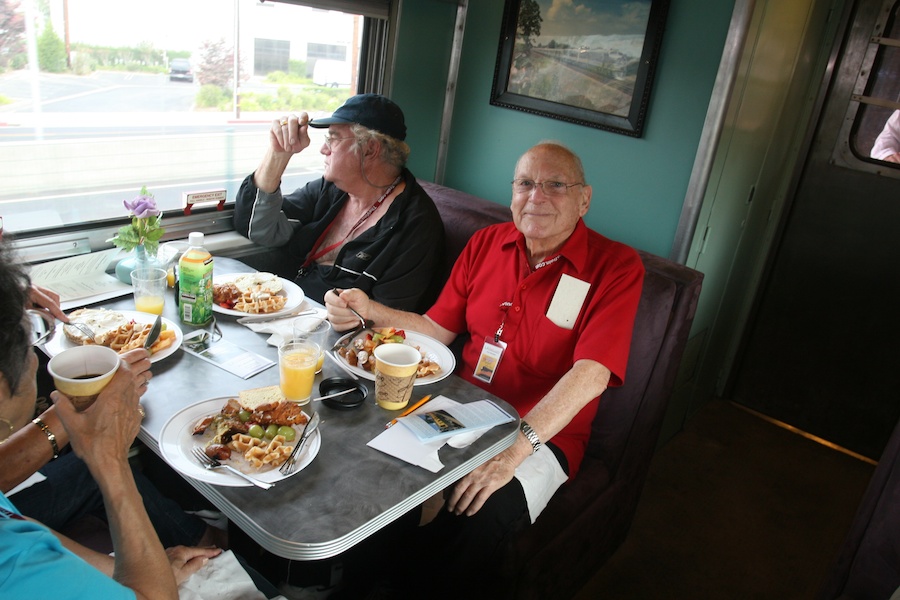 Yes... 100 calories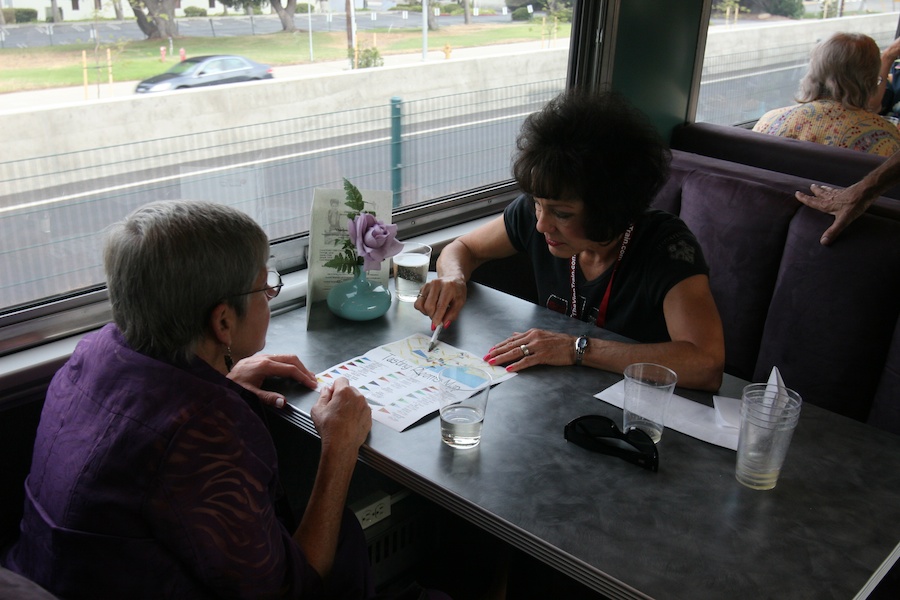 More planning underway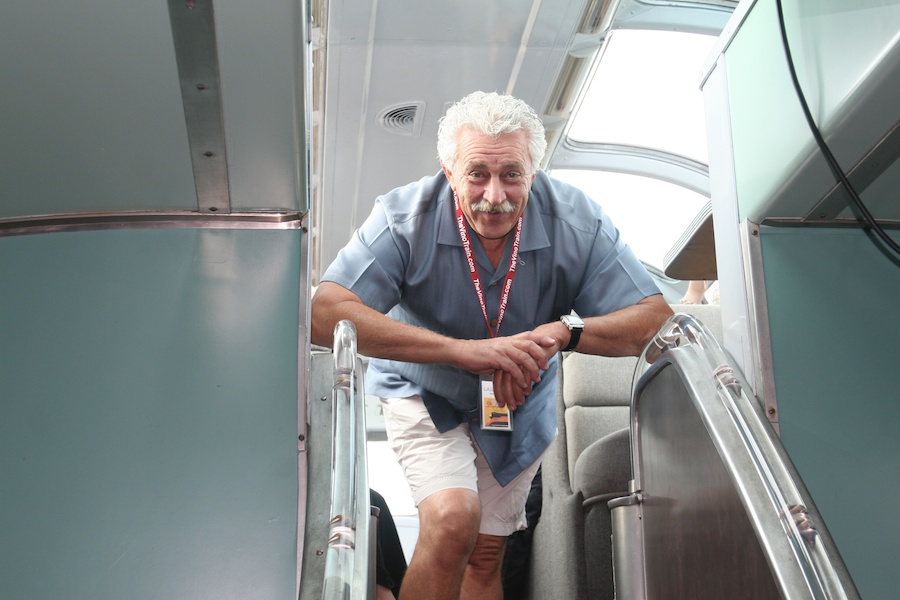 'Yo! What's going on down there"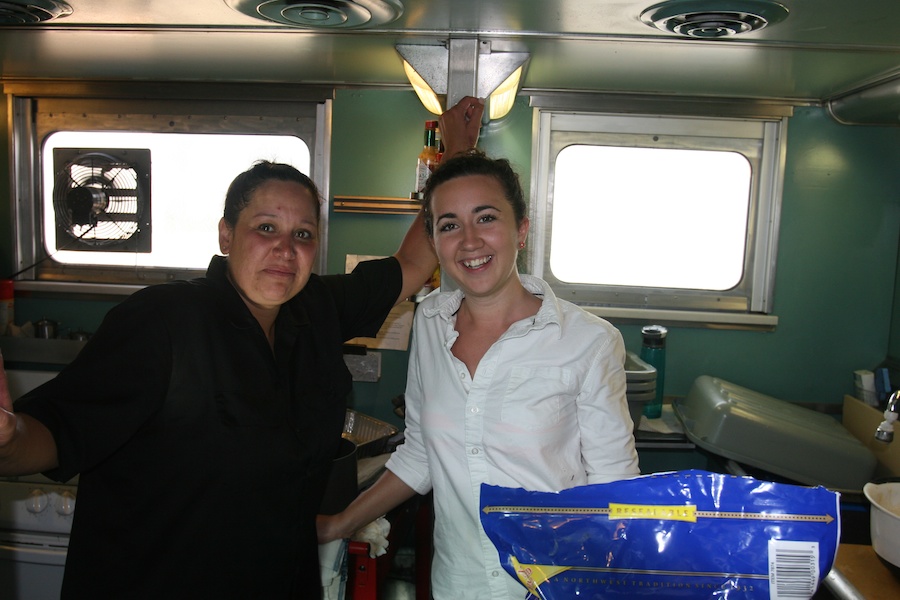 In the kitchen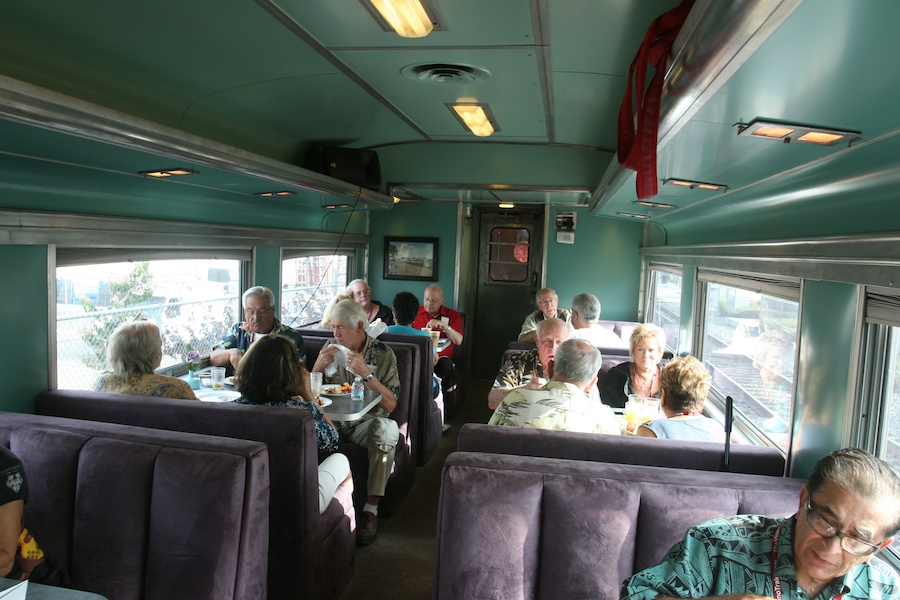 Life is good....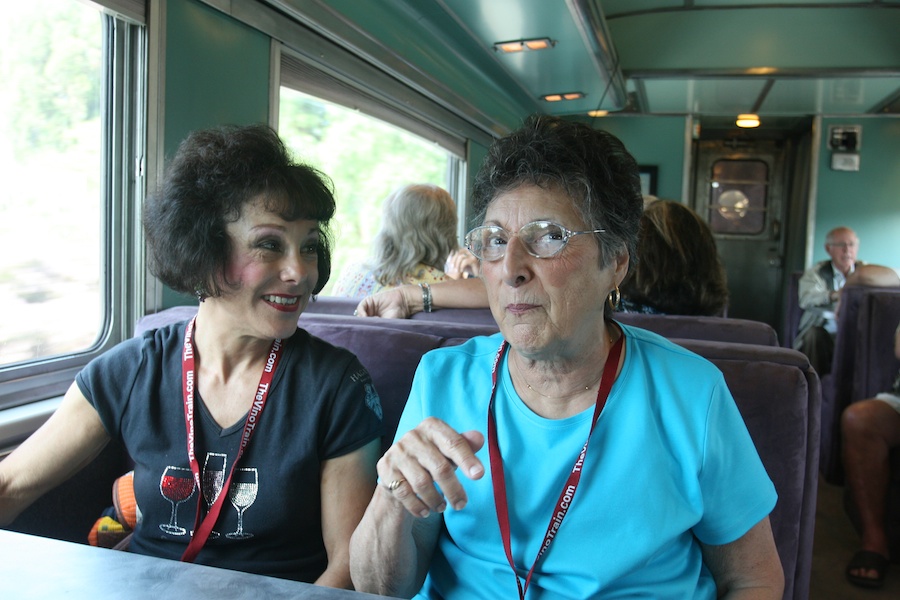 What are they up to???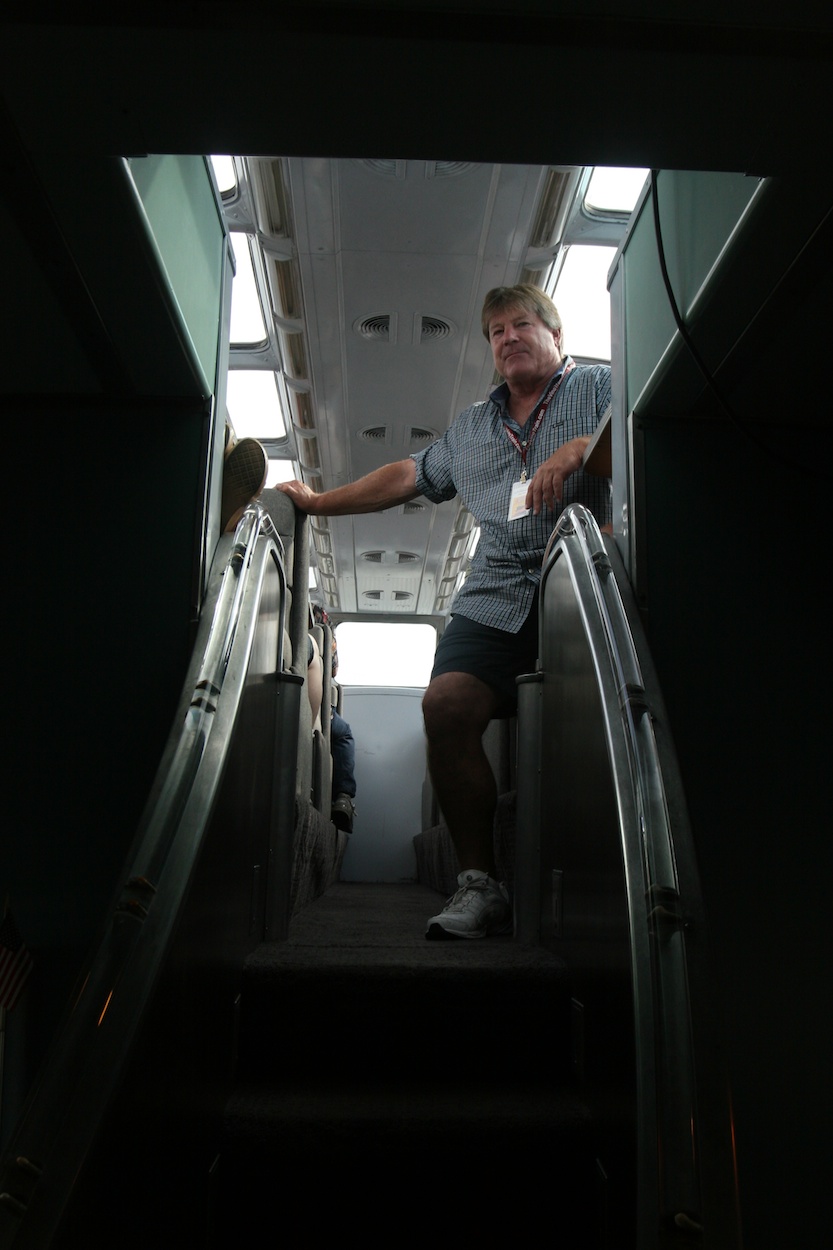 Shaun shows a little leg
Did You Know? - The postwar resurgence was short-lived. In 1946, there remained 45 percent fewer passenger trains than in 1929, and the decline quickened despite railroad optimism. Passengers disappeared and so did trains. Few trains generated profits; most produced losses. Broad-based passenger rail deficits appeared as early as 1948 and by the mid-1950s railroads claimed aggregate annual losses on passenger services of more than $700 million (almost $5 billion in 2005 dollars using CPI).
By 1965, only 10,000 rail passenger cars were in operation, 85 percent fewer than in 1929. Passenger service was provided on only 75,000 miles (120,000 km) of track, a stark decline. The 1960s also saw the end of railway post office revenues, which had helped some of the remaining trains break even.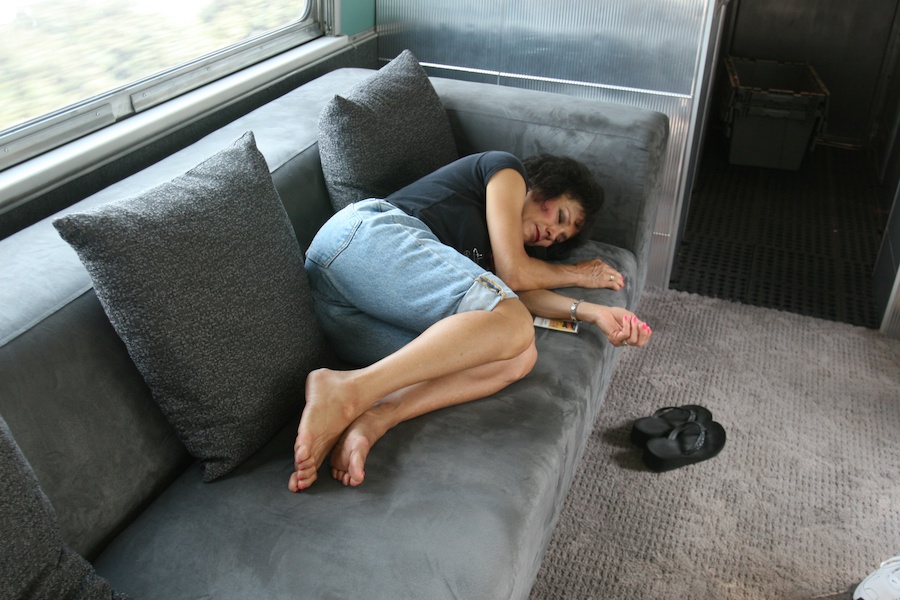 Z-z-z-z-z-z-z-z-z-z Zaitz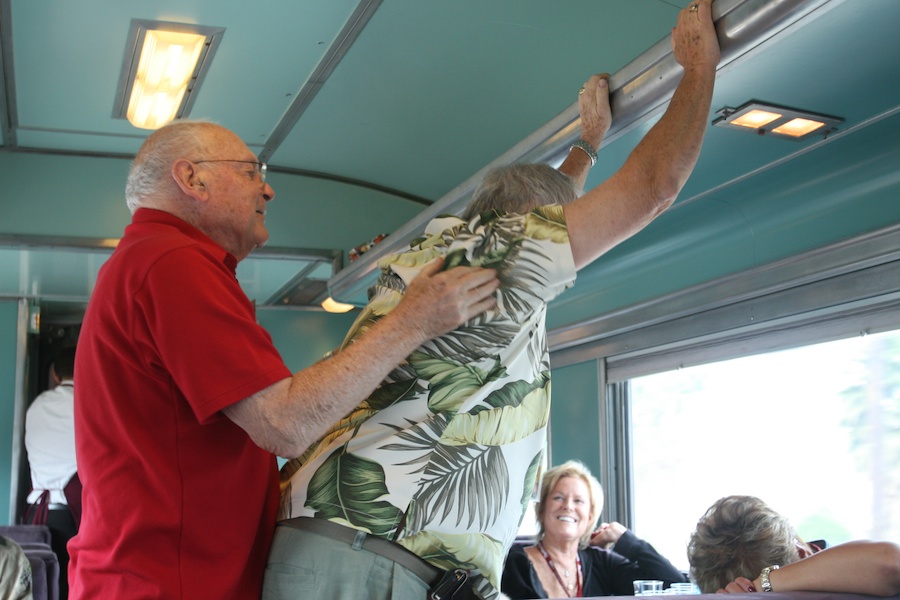 It's a stickup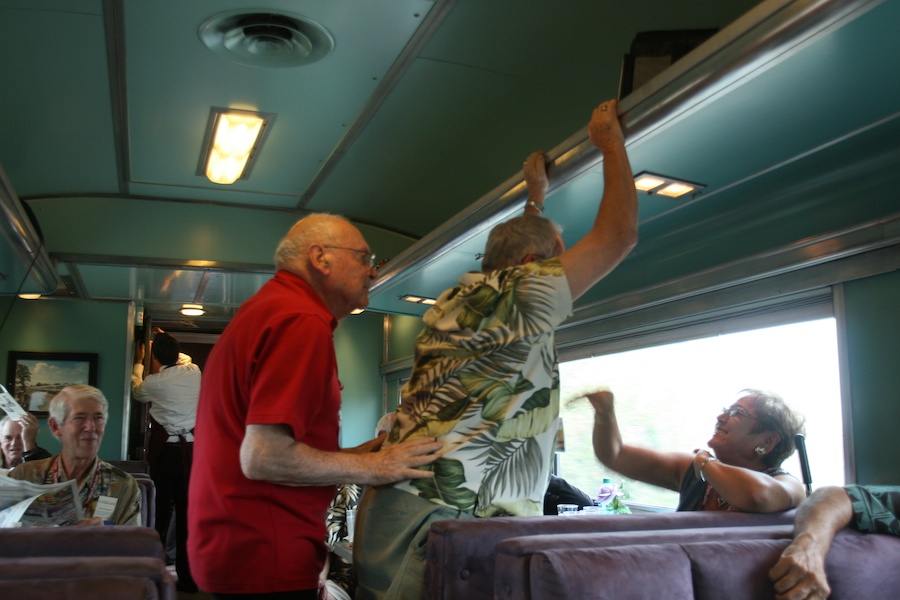 "Keep you hands high.... BOTH of you! "
Almost There.... Twelve Minute Warning

There was a bit of rain this early am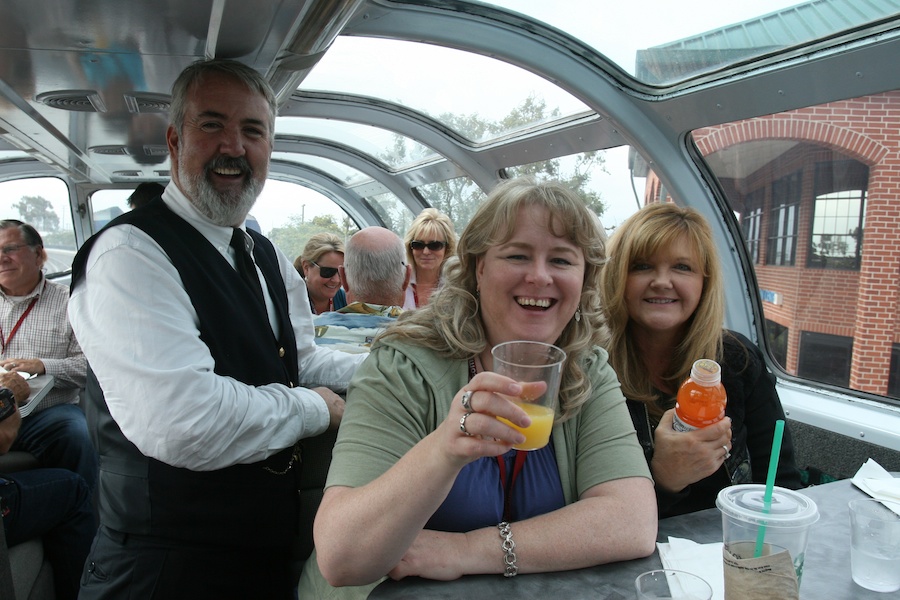 Post breakfast mimosas... Life is indeed good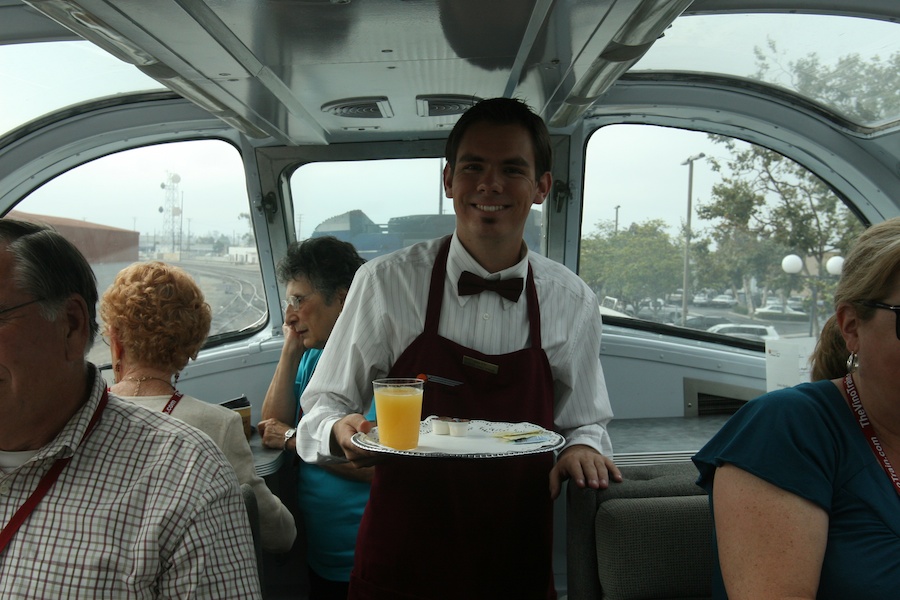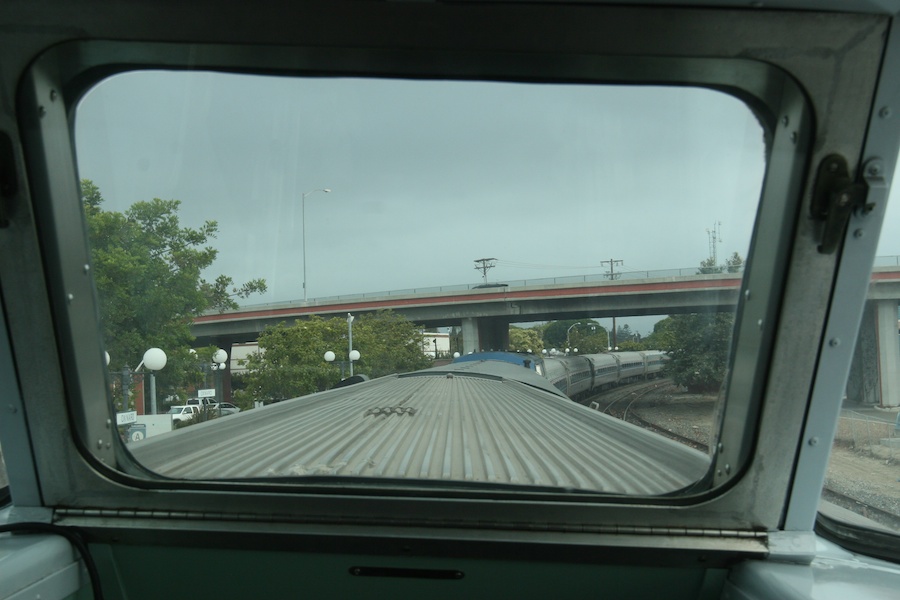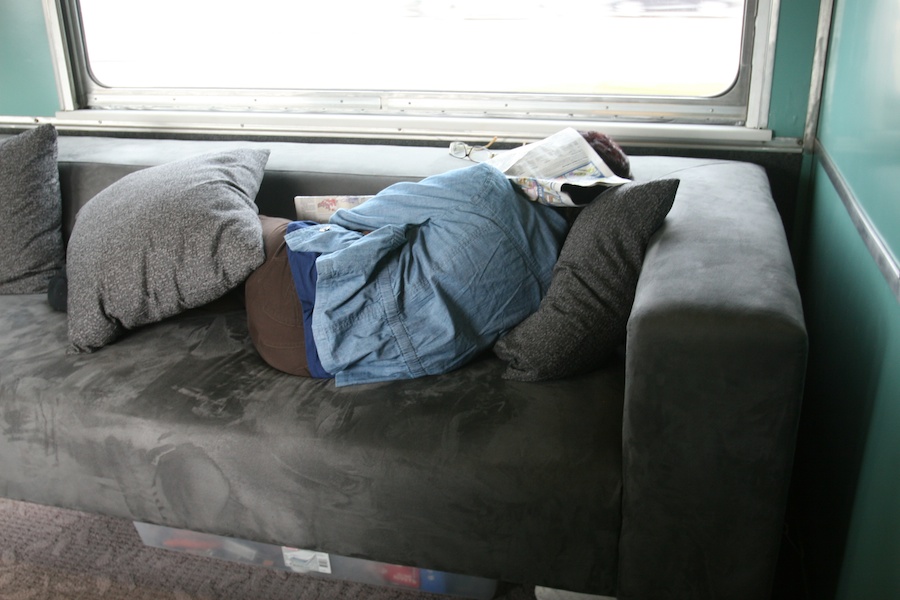 Time to wake up sleeping beauty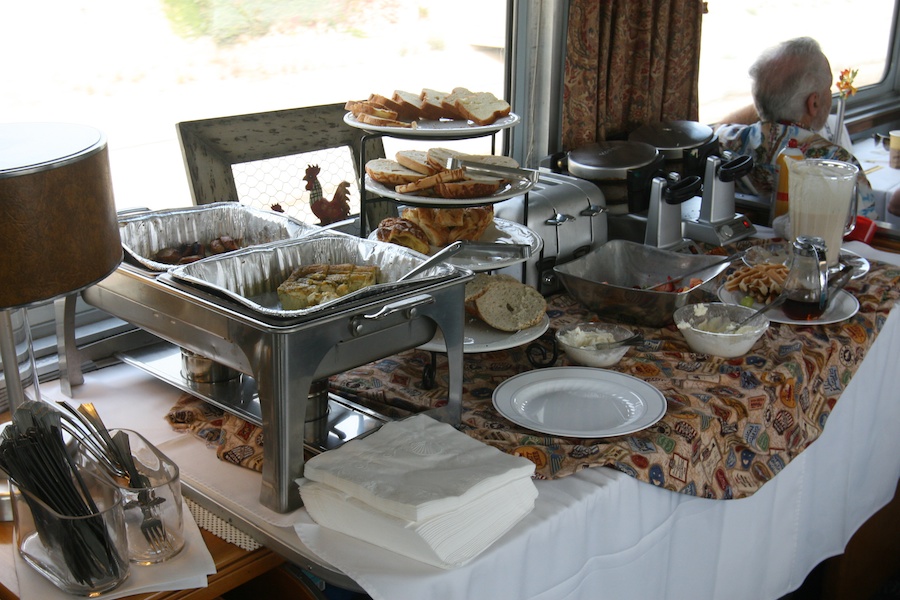 Last change for breakfast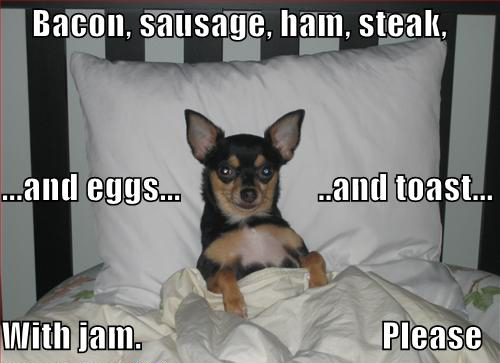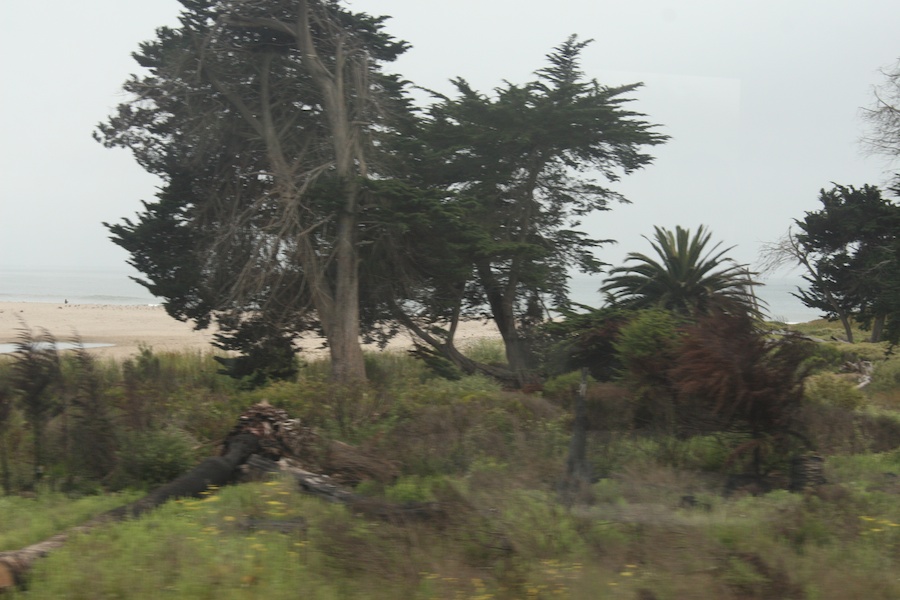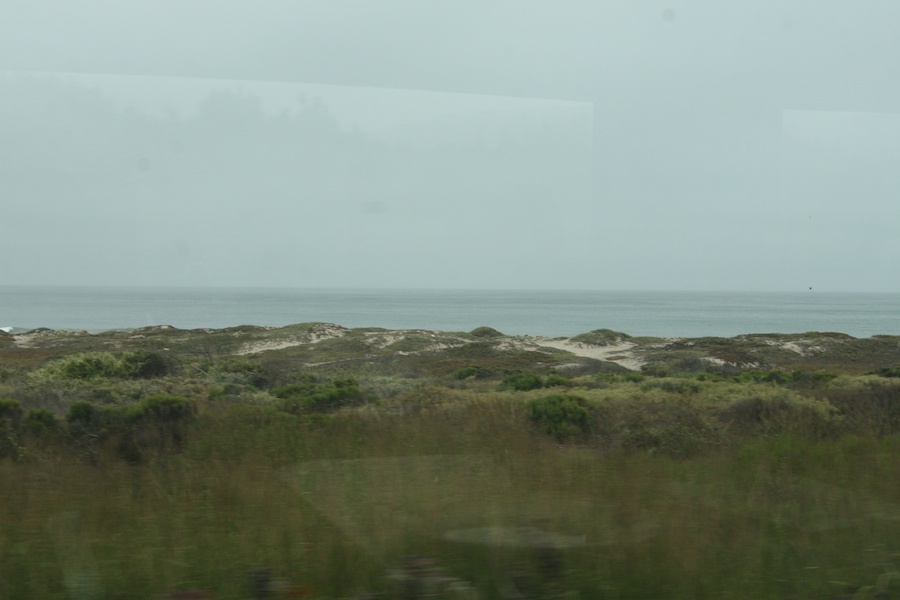 The sand dunes just outside Santa Barbara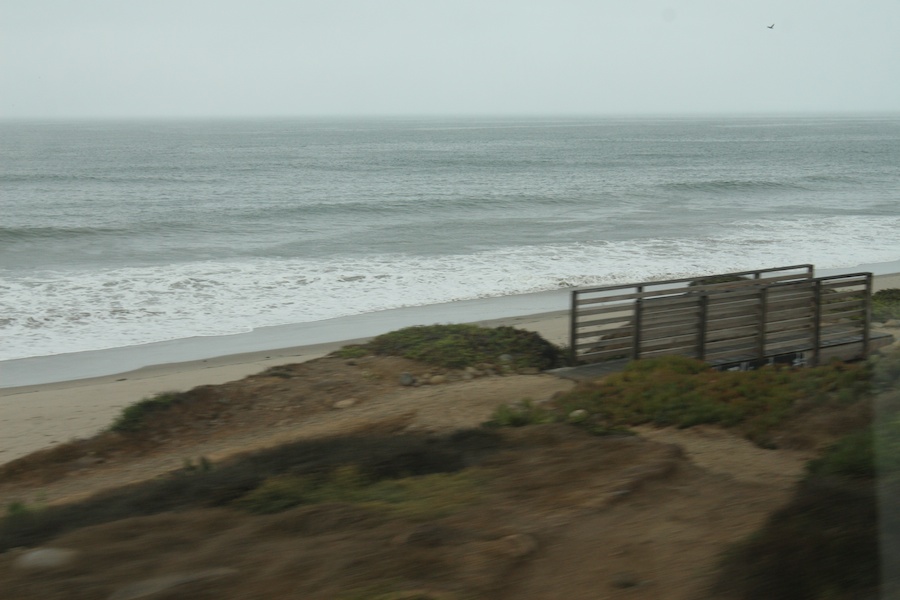 Our RV is bigger than their RV!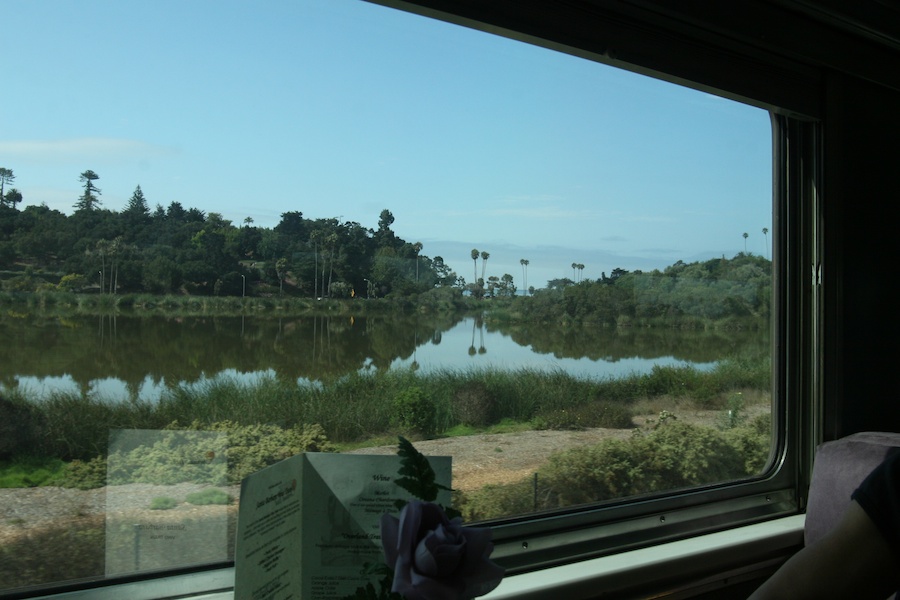 Three minutes away and counting
Santa Barbara Station Directly Ahead

Out the doors and ready to walk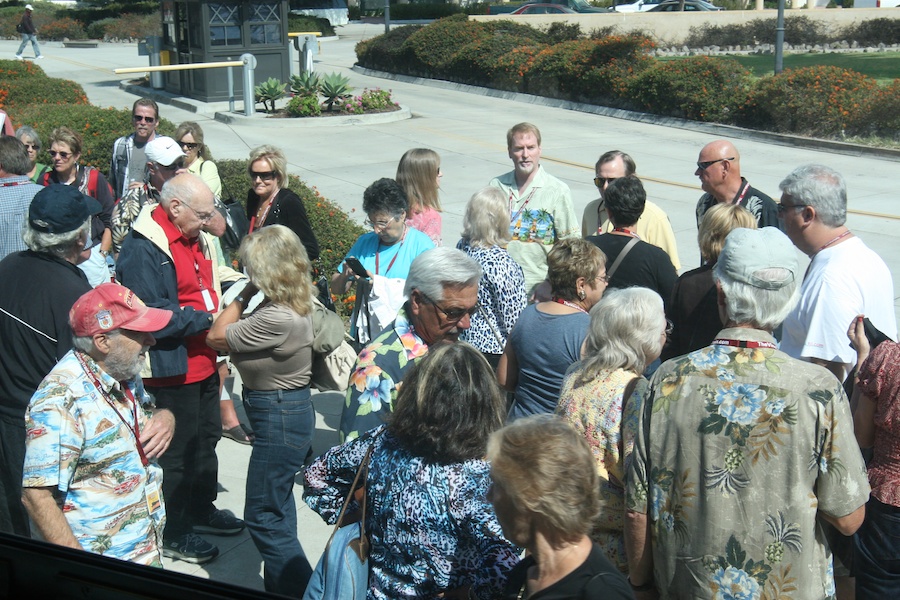 The gaggle has arrived
Did You Know? - Santa Barbara County has a history of wine making and wine grape growing stretching back more than 200 years to before California was a state. From the Mission Era of early California through the Ranchero and Pueblo Era, struggling through Prohibition to the beginning of the modern era of viniculture that started in the 60's, Santa Barbara County continues to combine traditional, hand-made techniques, with the latest cutting-edge innovations in grape-growing and winemaking.
Father Junipero Serra brought grape vine cuttings from Mexico in 1782 to be planted in the fertile bottoms of Sycamore Creek (in what is now known as the Milpas district of Santa Barbara). The largest mission vineyard, about 25 acres, was located in the San Jose Creek area, and an adobe winery, built nearby in 1804, is now Goleta's oldest landmark. In 1884, Justinian Caire imported grape slips from France and planted a 150-acre vineyard on Santa Cruz Island. His prize-winning wines were shipped to San Francisco for bottling. A grapevine planted in 1842 on a farm in Carpinteria grew to monstrous proportions. In fifty years, it had a trunk measuring nine feet around, an arbor covering two acres and an annual yield of ten tons of grapes!
The wine industry has enjoyed a renaissance in Santa Barbara County in the last 25 years. Early studies by researchers from U.C. Davis found that Santa Barbara County was cooler than most wine regions of Northern California and that it had an excellent balance of geology, climate, soil and water, giving it great potential as a viticultural area. The first modern vineyards were planted in the Tepusquet area of the Santa Maria Valley in the early 1960s. Shortly thereafter, vineyards were planted in several parts of the Santa Ynez Valley.
There are now almost 100 wineries in Santa Barbara County, located primarily in the Santa Ynez Valley, Santa Maria Valley and Sta Rita Hills appellations. Most of the wineries are small businesses, run by individuals or families. The wine industry in Santa Barbara County grew from virtually nothing in 1970 to a $360 million business 32 years later. More than a million cases of wine are produced annually.
The wines of this region have earned great respect among knowledgeable wine drinkers and have won an impressive array of medals in regional, national and international competitions. The wines frequently receive overall sweepstakes, double golds and platinums, and best-of-class awards, as well as excellent reviews. Santa Barbara County is well-known for fine Chardonnay, Pinot Noir and Syrah, as well as Sauvignon Blanc, Cabernet Sauvignon, Riesling and other varietals. Above information courtesy of the SBCVA.