Arrival At Uniton Station And Boarding The Train (Page Three)
Did You Know? - We we arrived at Old Ranch about 90% of the riders were ALREADY THERE with coffee in hand! Great grouo... We have no stragglers!
Did You Know? - The Platnum Limo Service is located locally. They did an excellent job! Thanks to Alan the driver for precise timing!

It's still dark!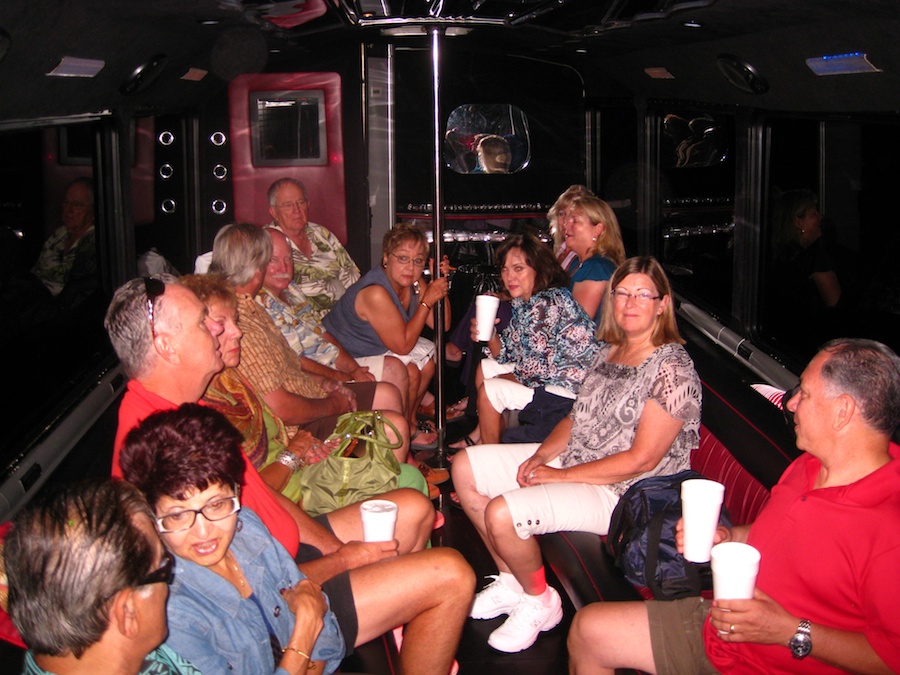 Bright eyed and bushy tailed... Sort of...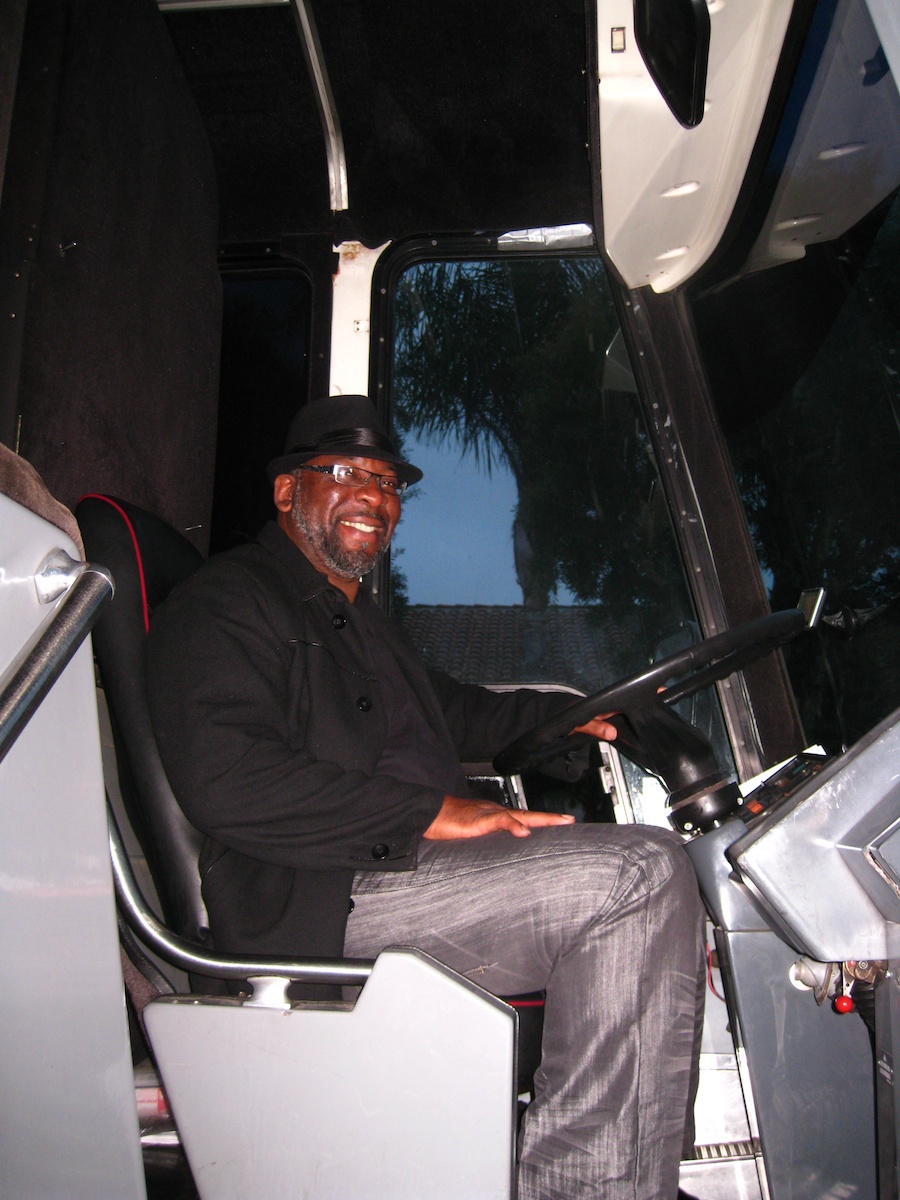 Alan got us there in one piece... Life is good!
Arrival At Union Station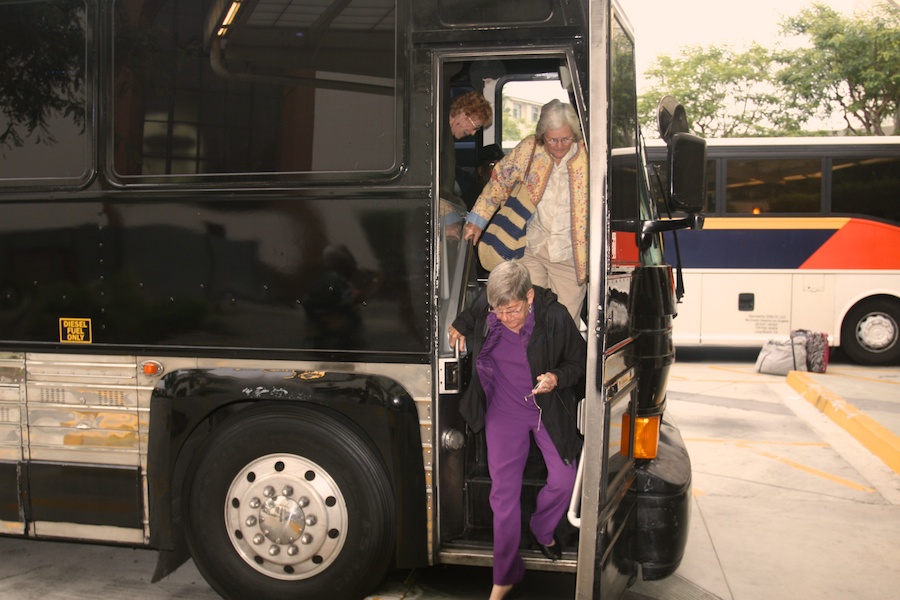 Sue escapes first with Linda Cathey not far behind

Mommy! Does I has to get up??

Nancy is already asking where is the wine tasting?

Carri brought three changes of clothes in her little bag

Greg... Coffee in hand!

Shaun demonstrates how to properly exit a bus without spilling anything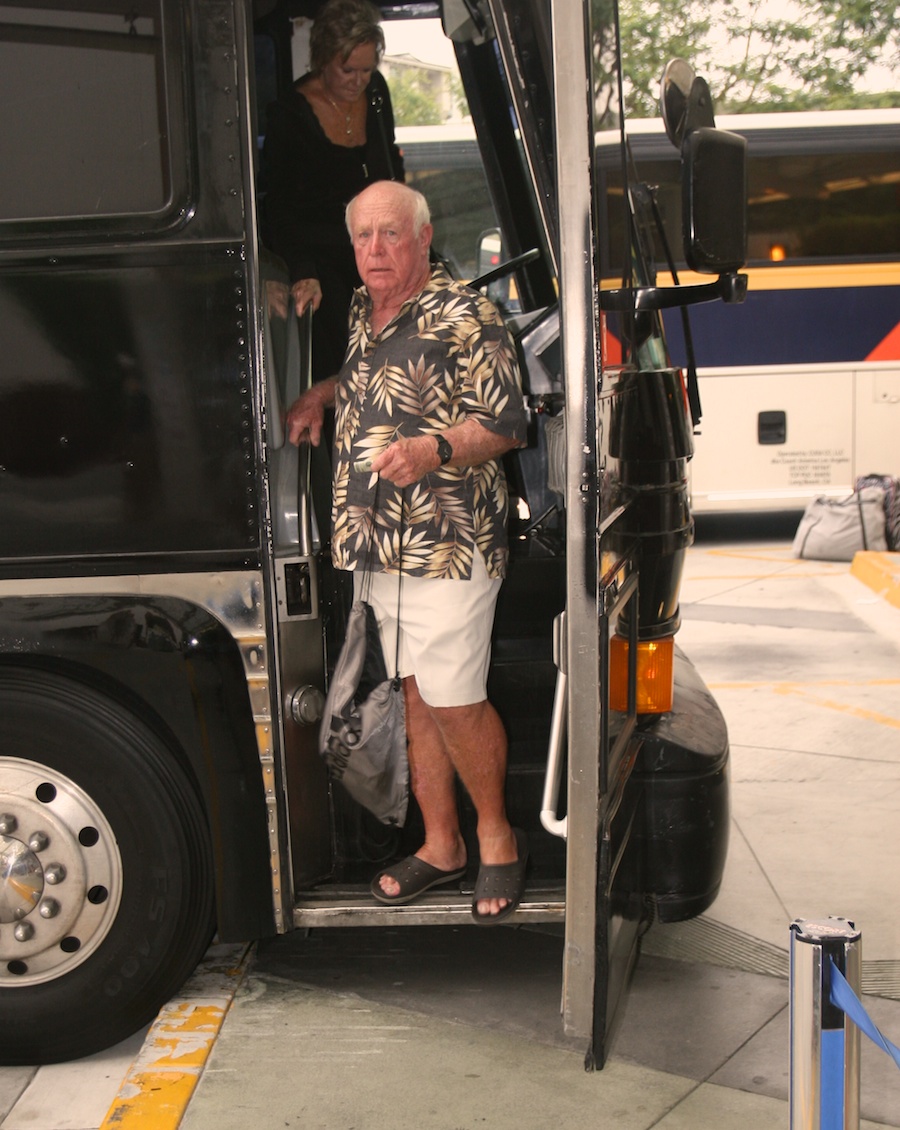 Don.... The shorts have got to go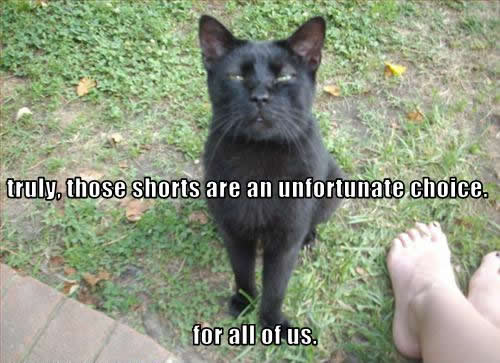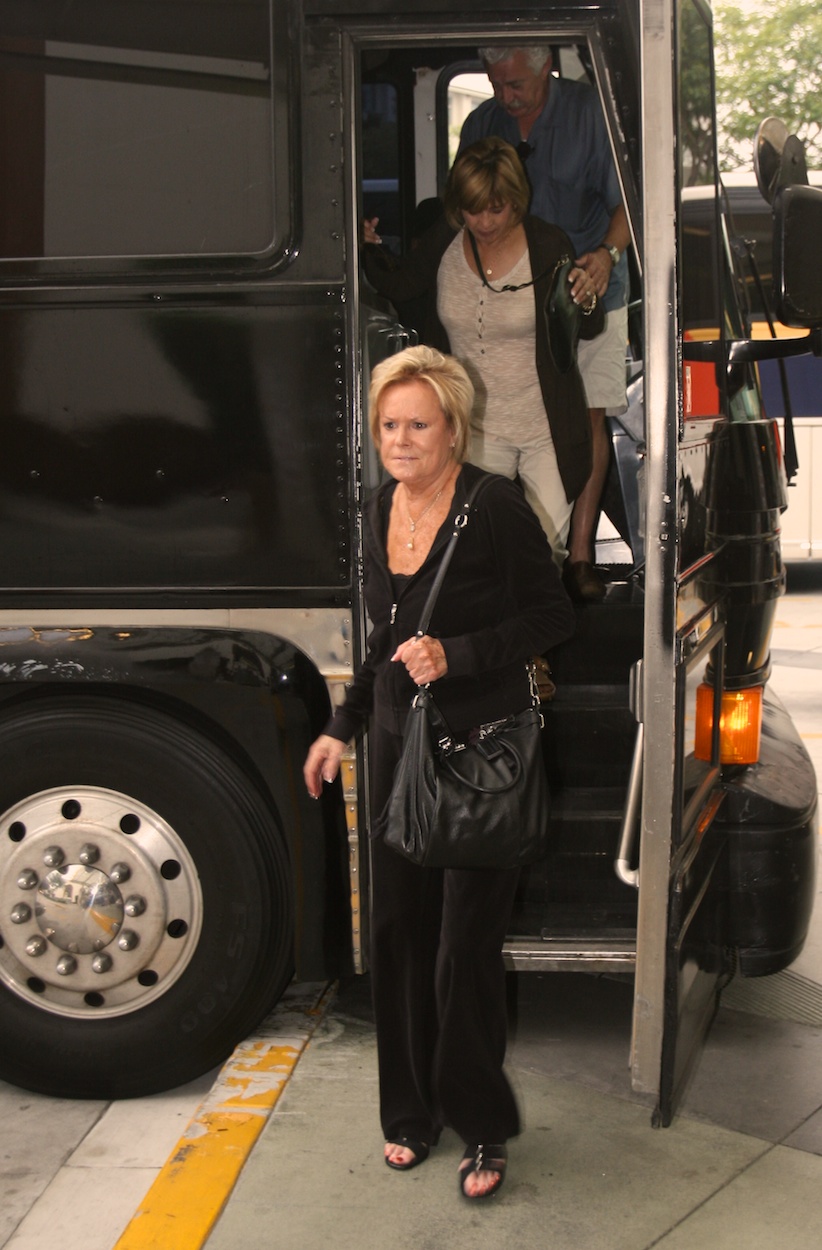 "I told him NOT to wear those shorts!"

"Home safe... Terra Forma!"

Stephanie and Harvey... Ready to begin the day... Sort of...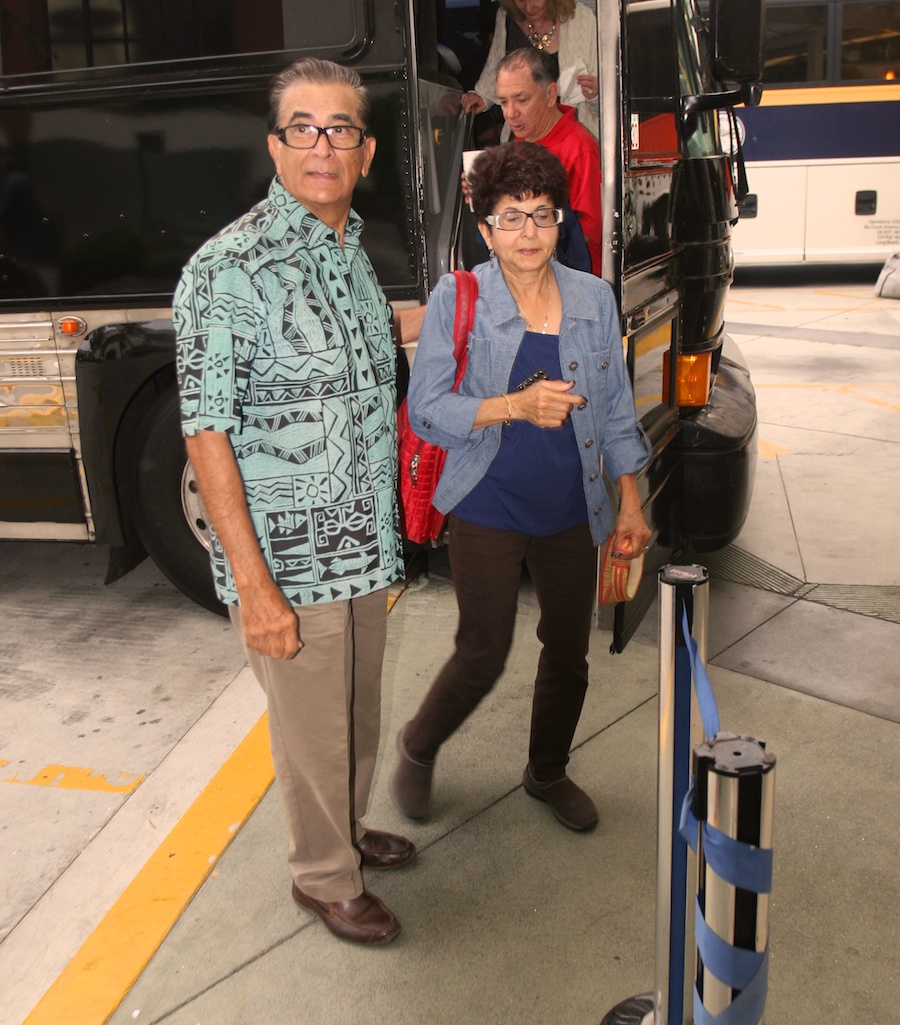 Is there a doctor in the house?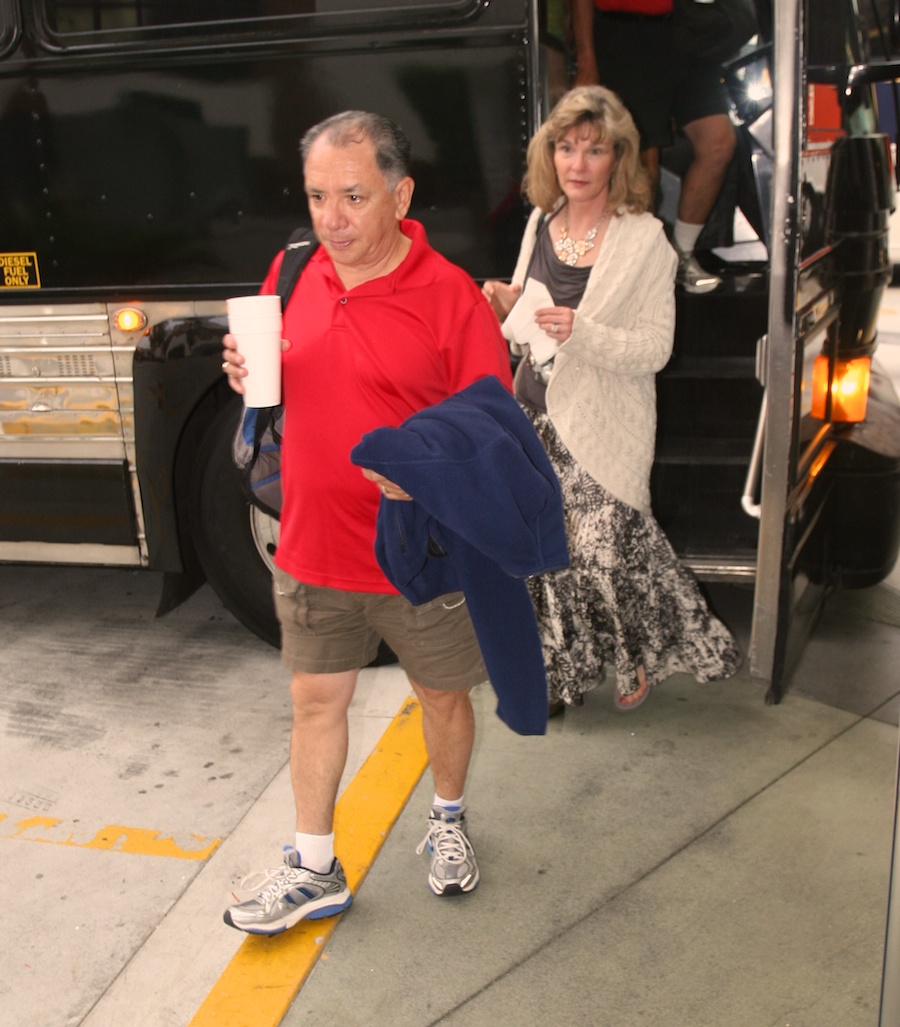 Mary! How did you let Fred out f the house in those???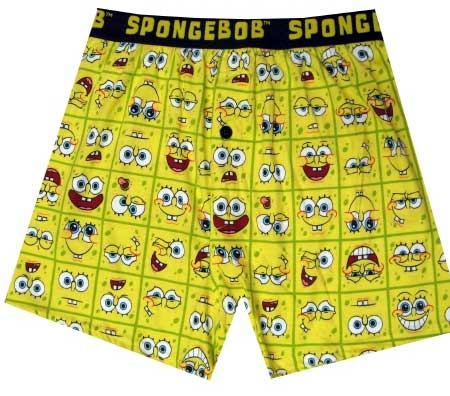 ... on the bright side, we did not wear his normal shorts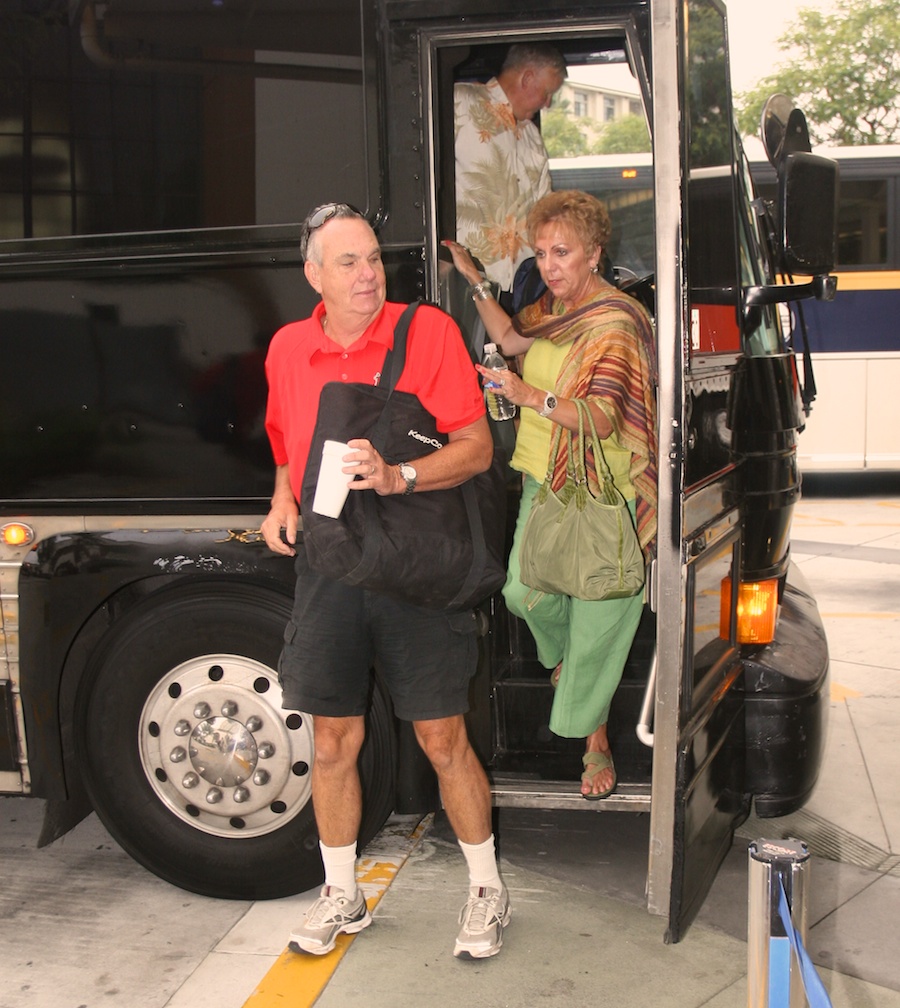 On no... another fashion plate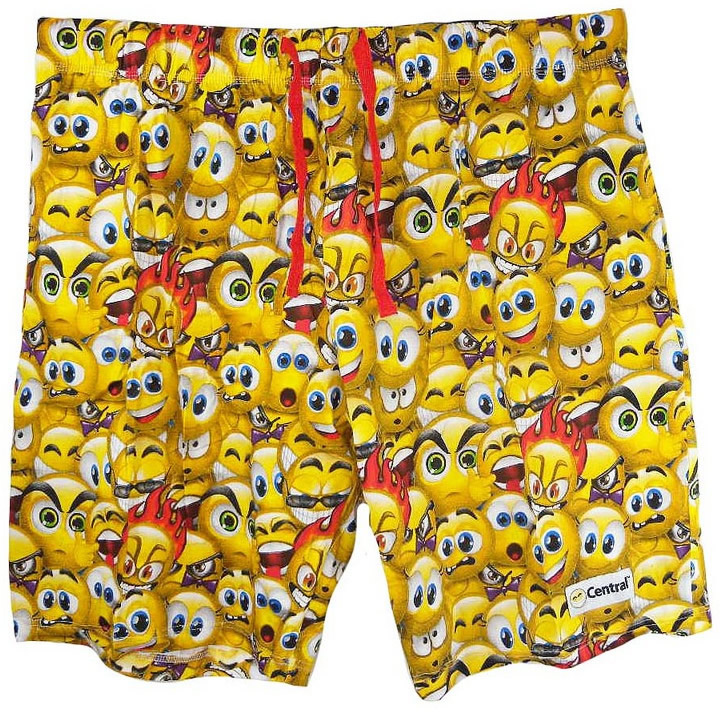 Yes.... It could be worse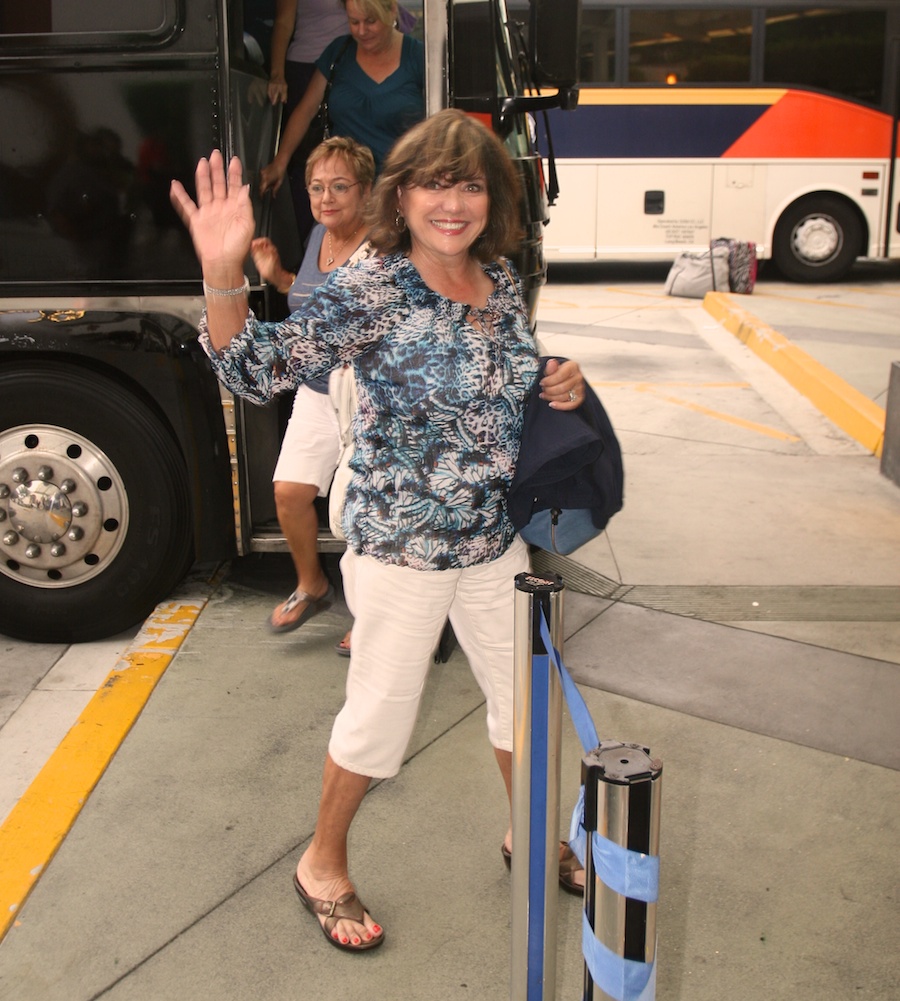 Bunnaford arrives and has a wish!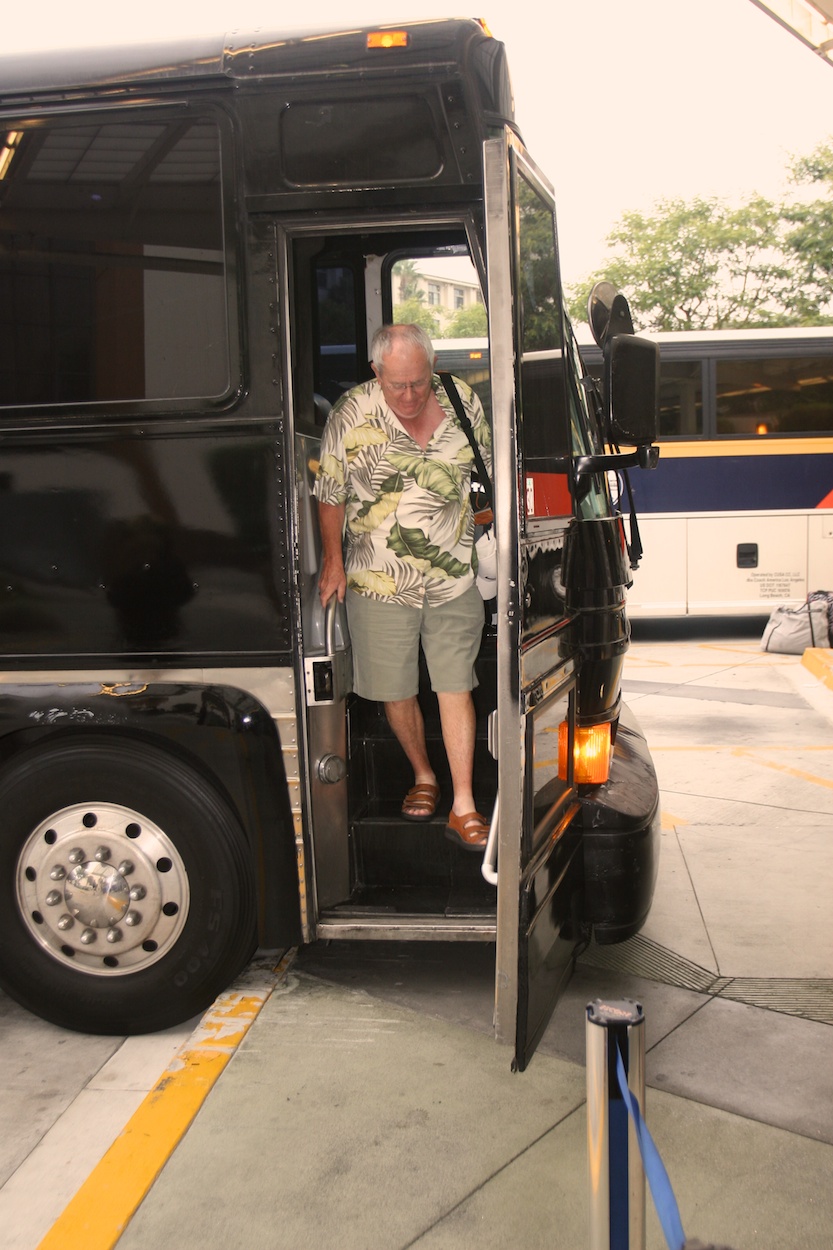 No... Please not those John....
Inside The Station We Meet Up With Everyone Else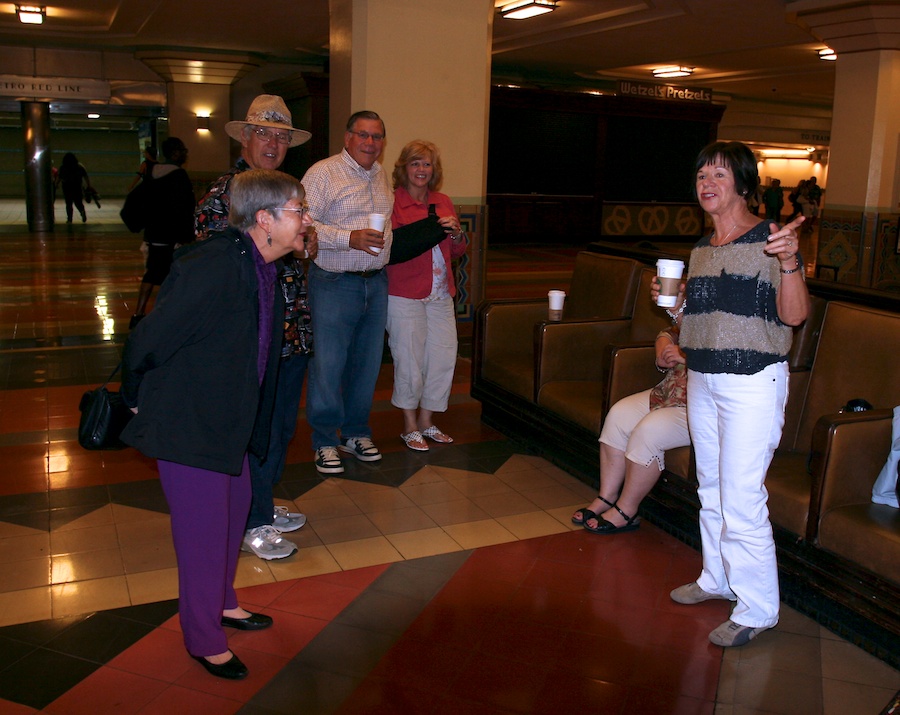 Kathy explains where to find the train

Ah.... Wrong train Kathy

Irene and Herbie make an entrance

We are getting ready.... Train 1761 about to leave

Our groups are beginning to coagulate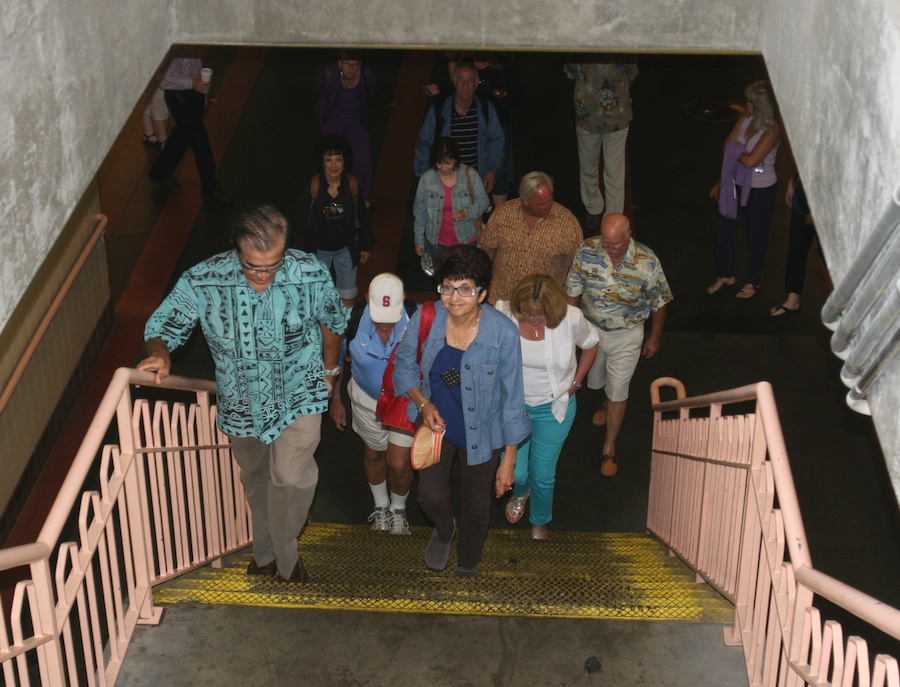 OK.... I found the track.... Follow me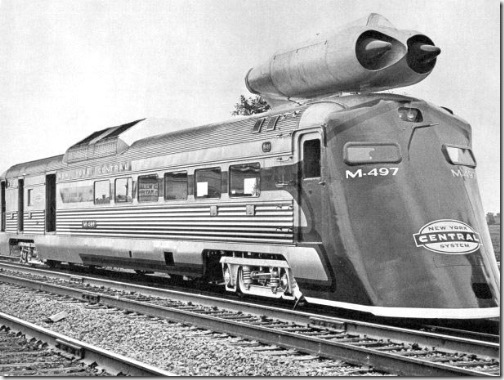 Ah.. Nash... Perhaps we are on the wrong track??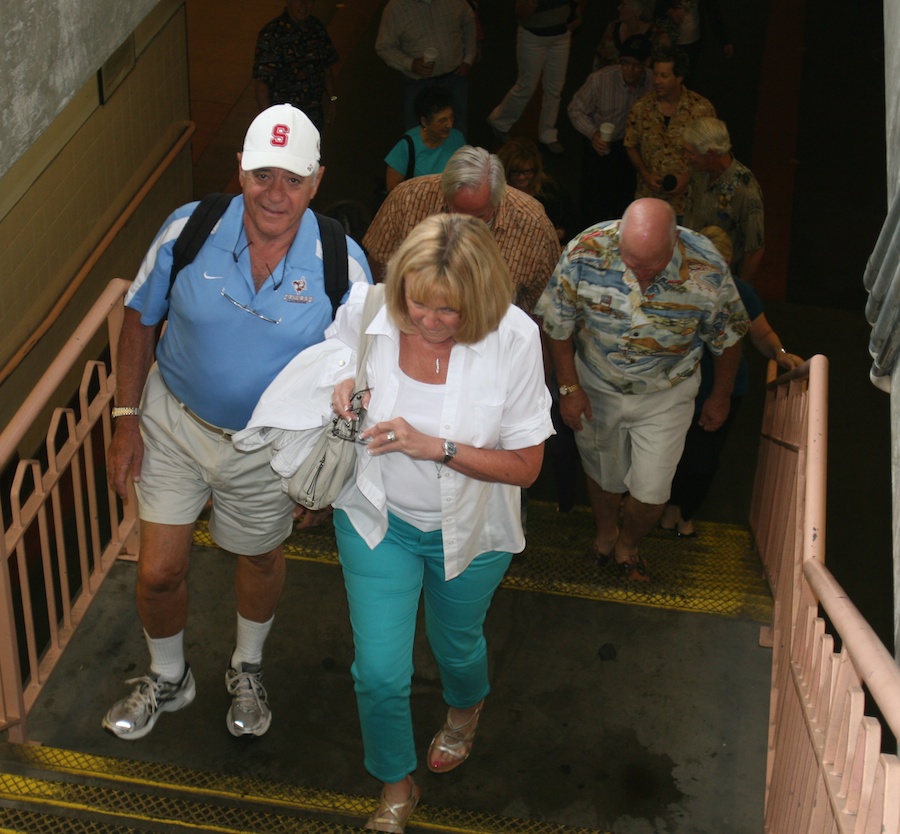 Ron and Kris are on their way...

Hollywood Sue attempting to arrive incognito

Sue, Robin, Tom, Greg, and Bob mske their way up the stairs to the track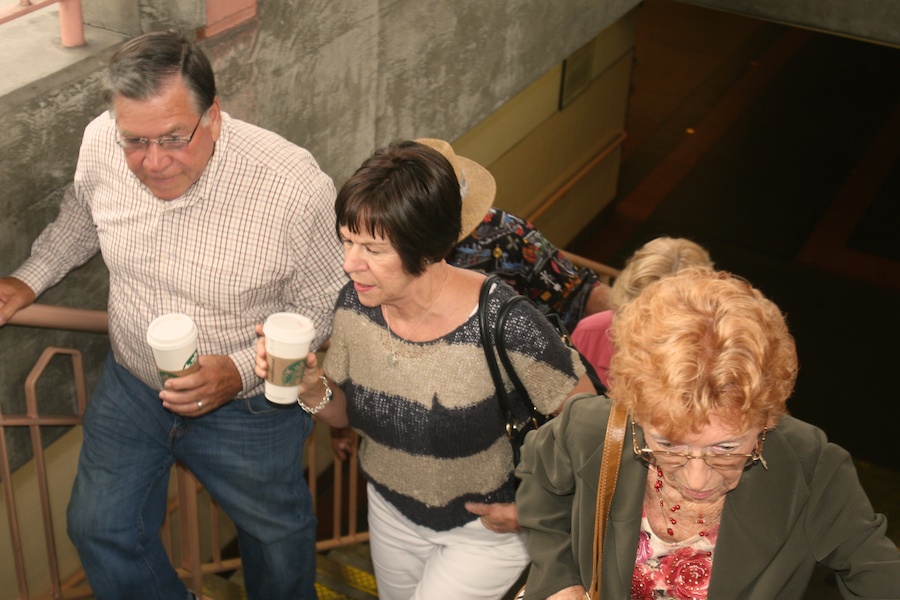 Jule, Kathy, and Nancy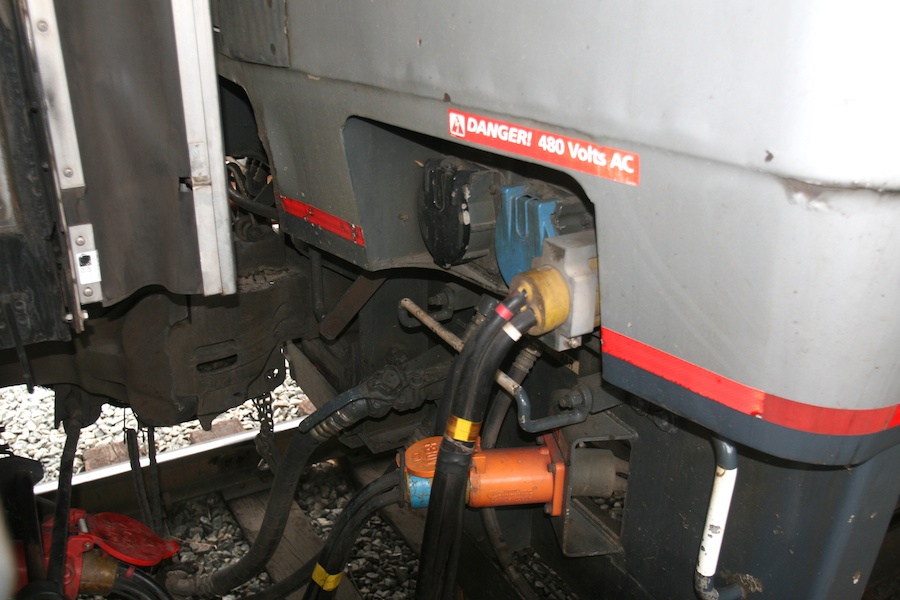 So... How does this work???
Did You Know? - The head-end power uniton a train consists of another big diesel engine, this time a four-stroke, twin-turbocharged Caterpillar V-12. The engine itself is more powerful than the engine in almost any semi-truck. It drives a generator that provides 480-volt, 3-phase AC power for the rest of the train. This engine and generator provide over 560 kW of electrical power to the rest of the train, to be used by the electric air conditioners, lights and kitchen facilities. By using a completely separate engine and generator for these systems, the train can keep the passengers comfortable even if the main engine fails. It also decreases the load on the main engine.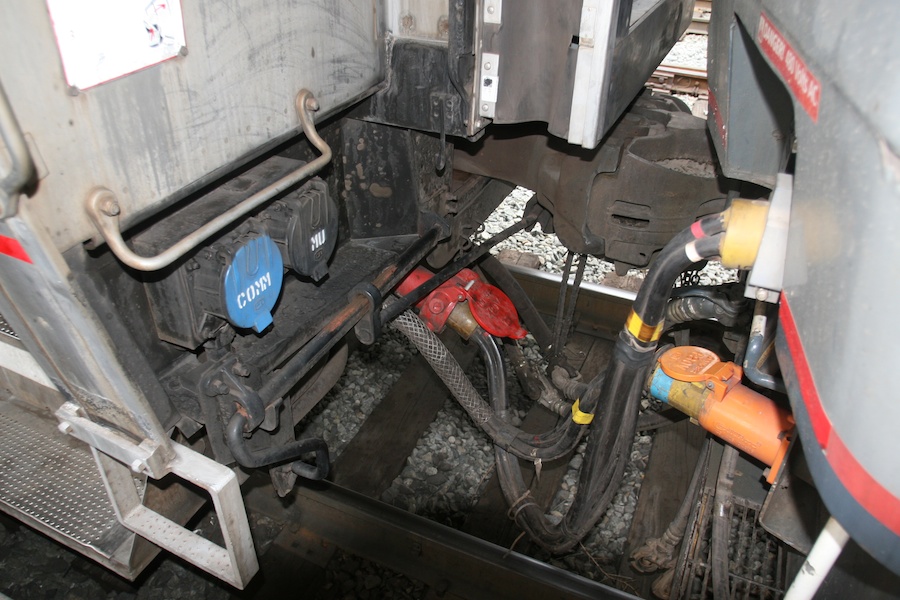 Power, control, braking connections are made to last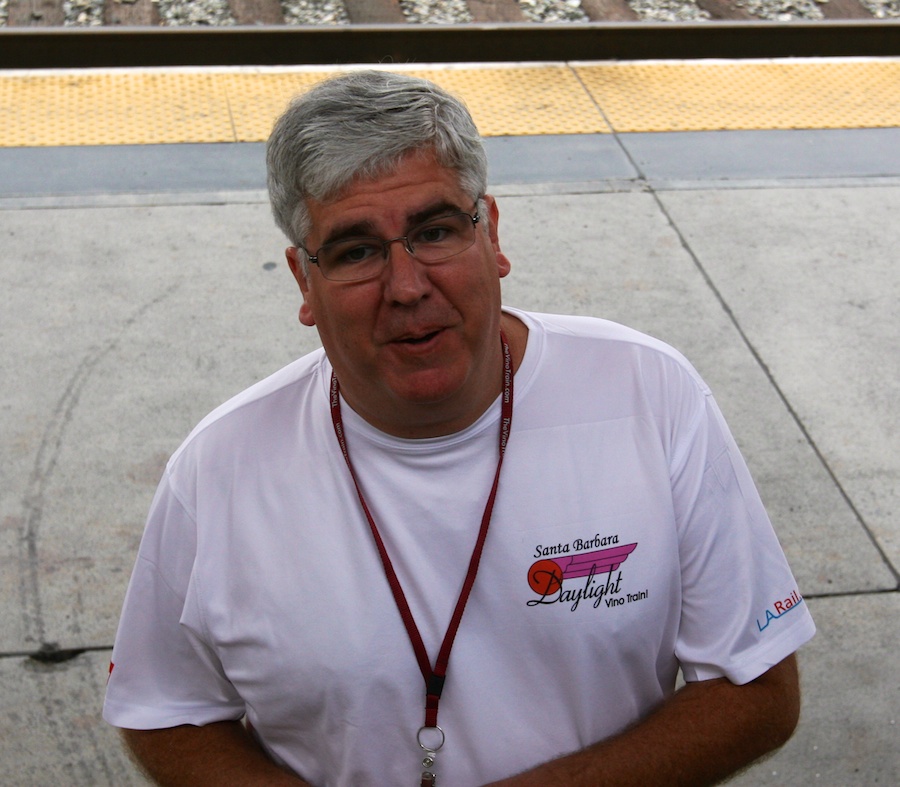 "Hey... Can I come aboard??? I'm the wine guy!"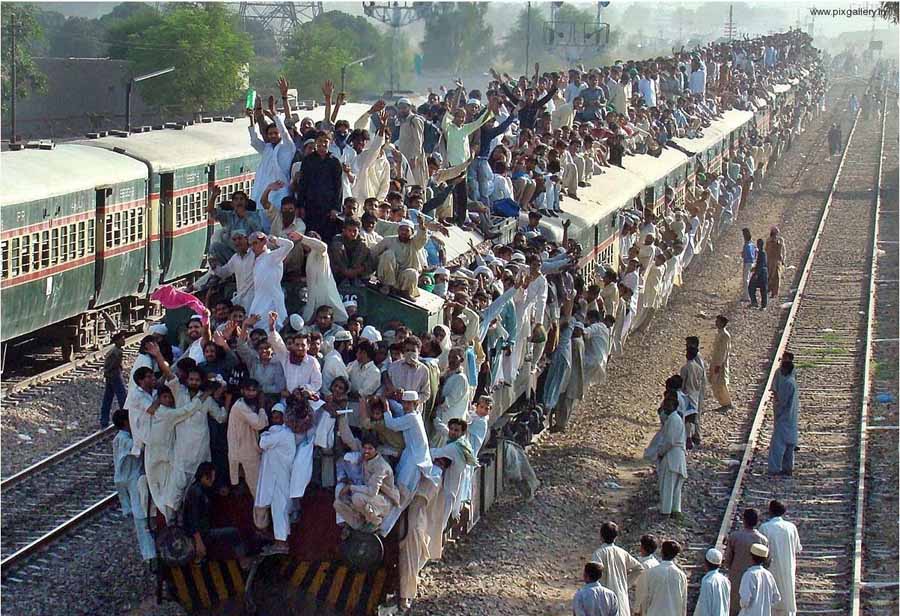 The train is ready to leave... We are all on board