Our Pre-Lunch Activities Continue: Santa Barbara Winery (Page Six)

Across the street was our last destination today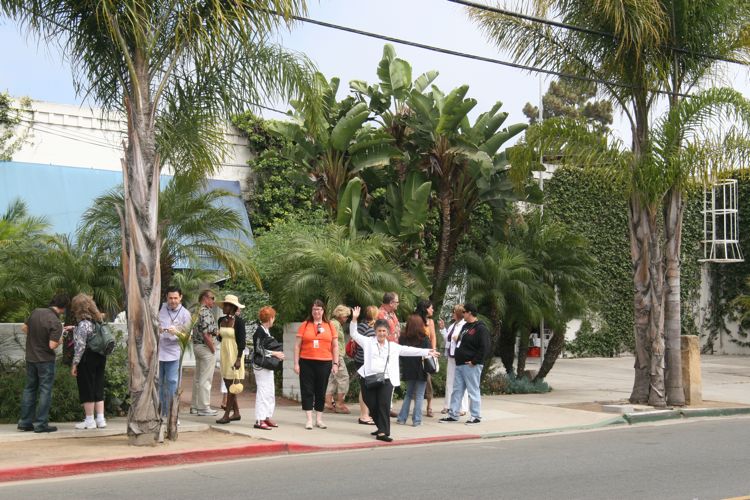 Neat Store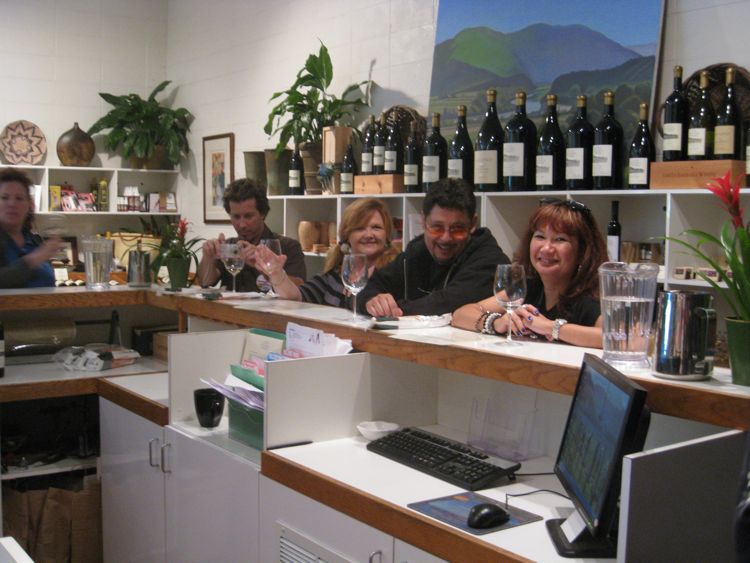 They are getting ready for a French Food Lunch
Did You Know? - Escargot is a dish of cooked land snails, usually served as an appetizer. The word is also sometimes applied to the living snails of those species which are commonly eaten.
Snail shells have been found in archaeological Texas, an indication that snails have been eaten since prehistoric times A number of archaeological sites around the Mediterranean have been excavated yielding physical evidence of culinary use of several species of snails utilized as escargot. The Romans, in particular, are known to have considered escargot as an elite food, as noted in the writings of Pliny. For example the species Otala lactea of edible snails has been recovered from Volubilis in present day Morocco. This archaeological recovery is from an era of Roman Empire occupation of this provincial capital, which site was known to embody a very highly developed ancient civilization. ~Wikipedia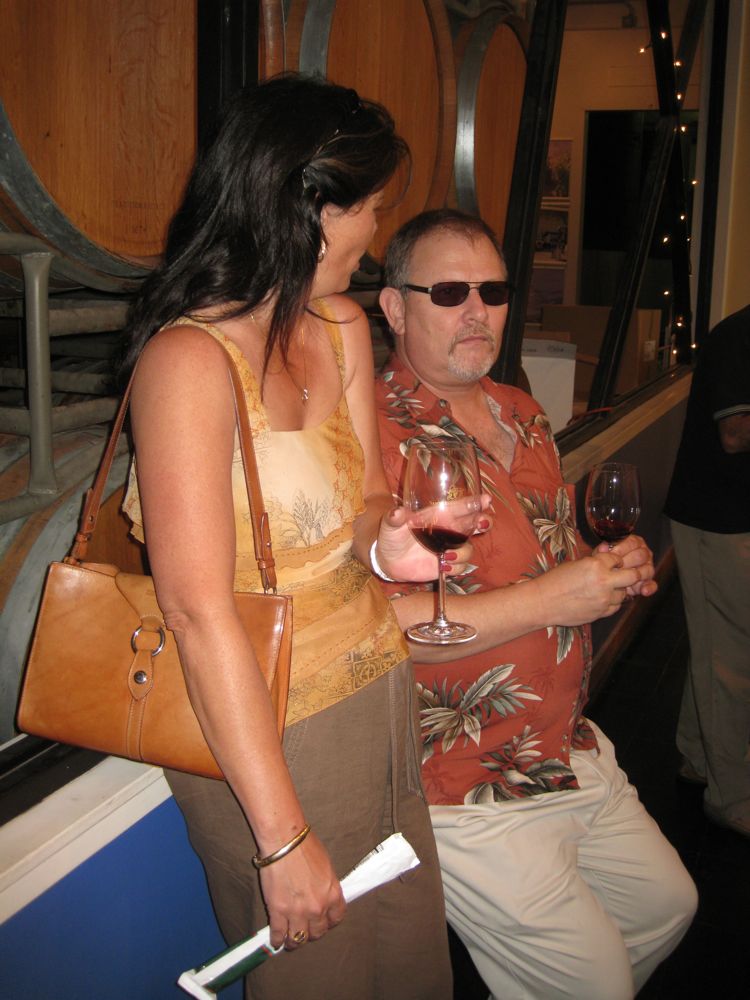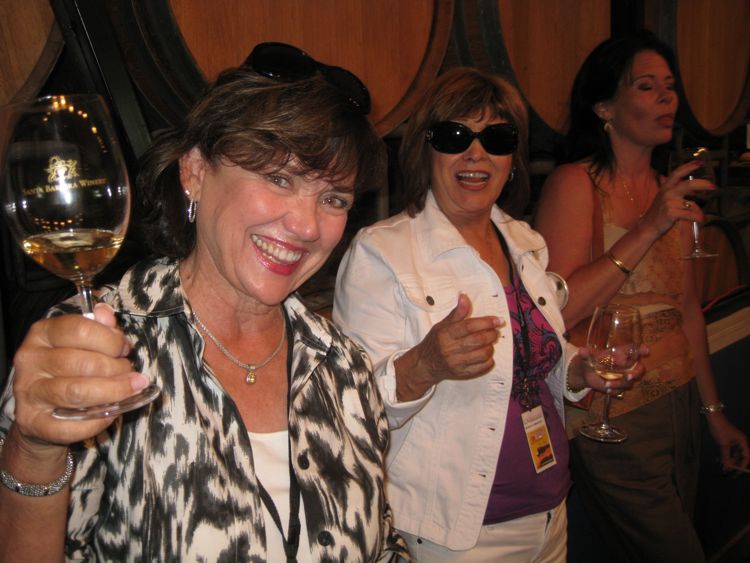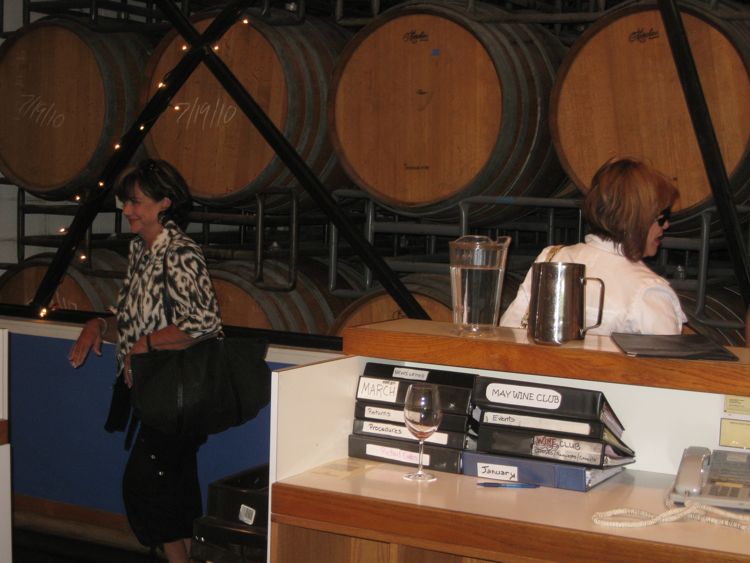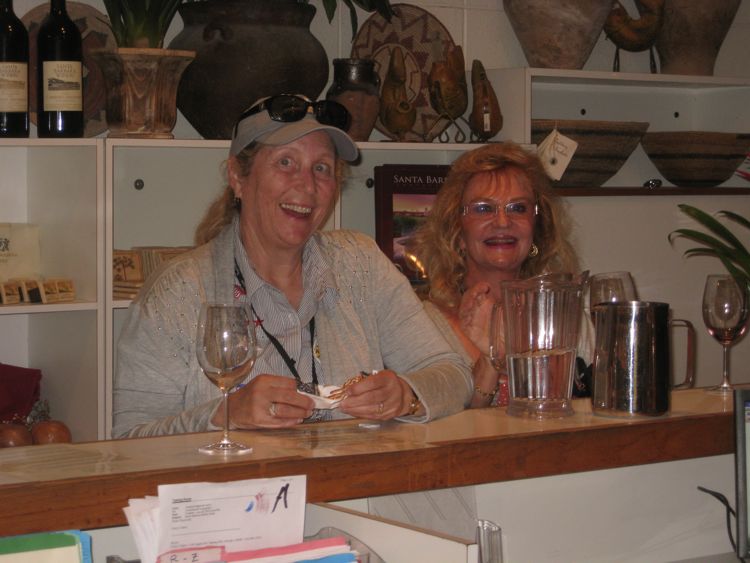 Ladies.... Drinks are on the house
Hide And Seek???
Did You Know? - Hide-and-seek or hide-and-go-seek is a variant of the game tag, in which a number of players conceal themselves in the environment, to be found by one or more "seekers". Numerous variants of the game can be found worldwide. In some variations players may move to other hiding spots while "it" isn't looking, and those who can remain hidden the longest are considered to be the best players.

Monica nad Sue disappeared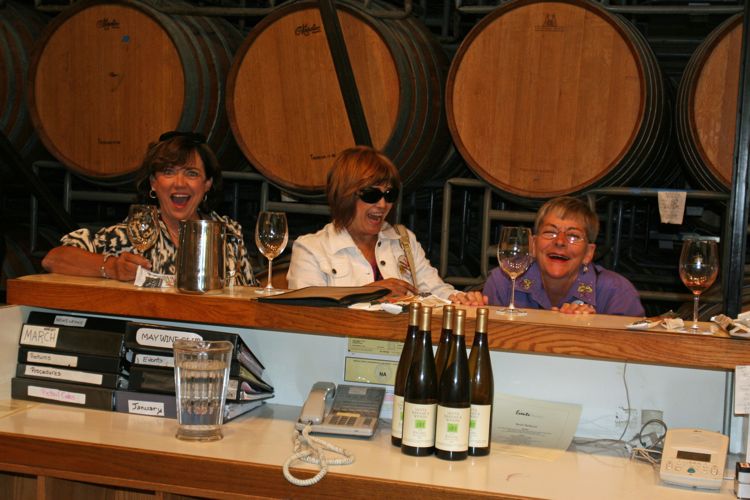 Pop goes the Sue!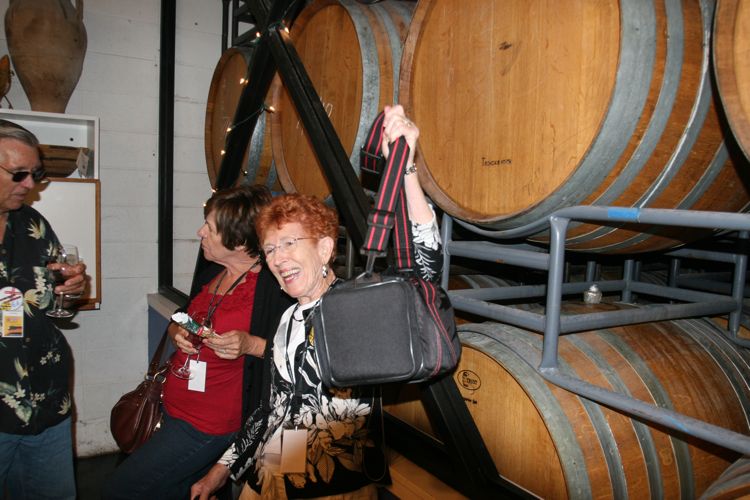 Wine in the camera case???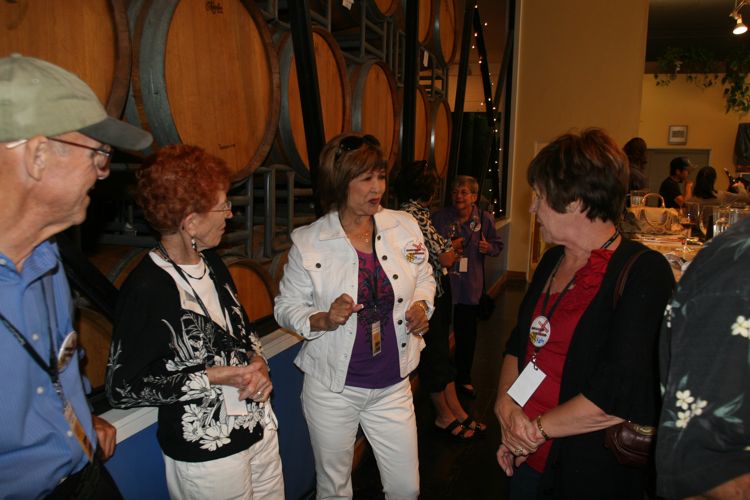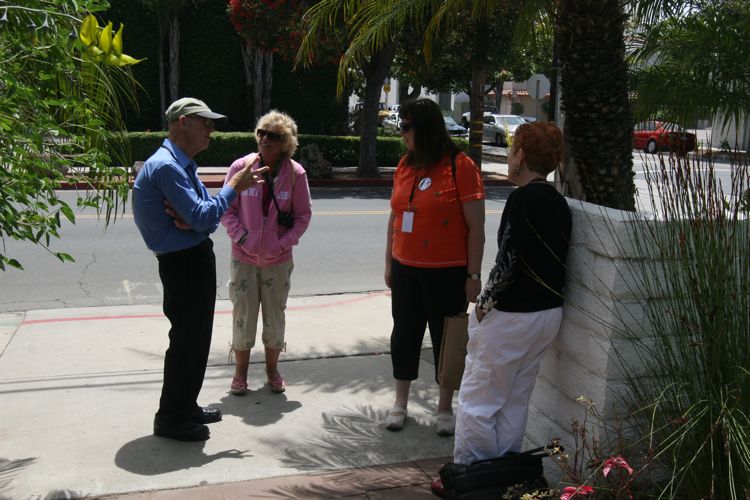 Time To Collect And Head For Lunch!