Theme Night At The Alpine Village
Did You Know? -
On Halloween, what bothers some
About these witches, is how come
In sailing, through the air, like bats
They never seem, to lose their hats?

Hitchhiking owls, as we have seen,
Ride nicely on this queer machine...
Another thing: if brooms can fly,
Do witches keep them handy-by?

~David McCord (1897–1997), "Witch's Broom Notes"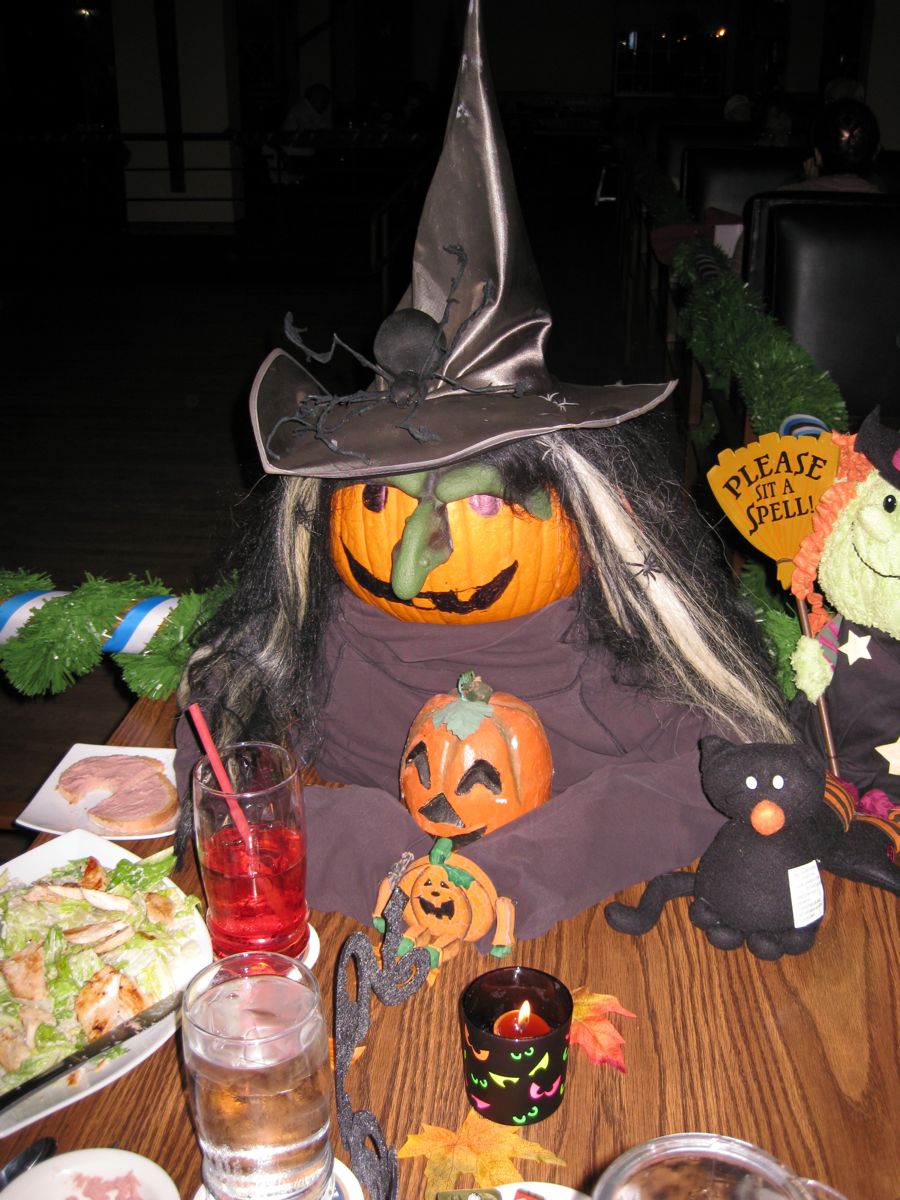 Irene and Herb beat us to the table....

Next door was decorated to the hilt

Hollywood pumpkin was having a great time

They liked watching the dancing

I am thirsty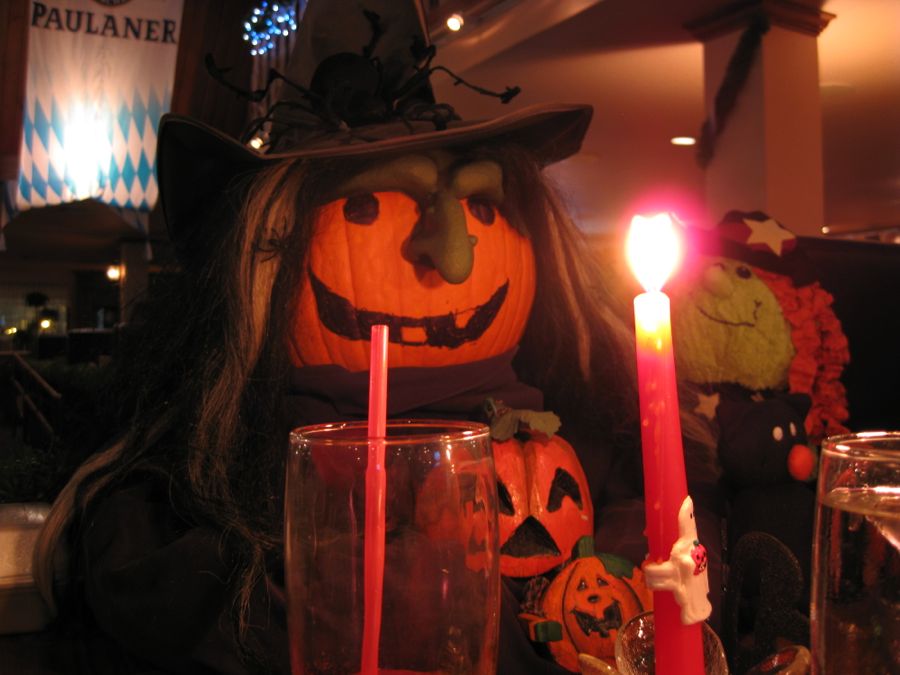 Slurp... He finished it off

Candy brought us a new doll for Halloween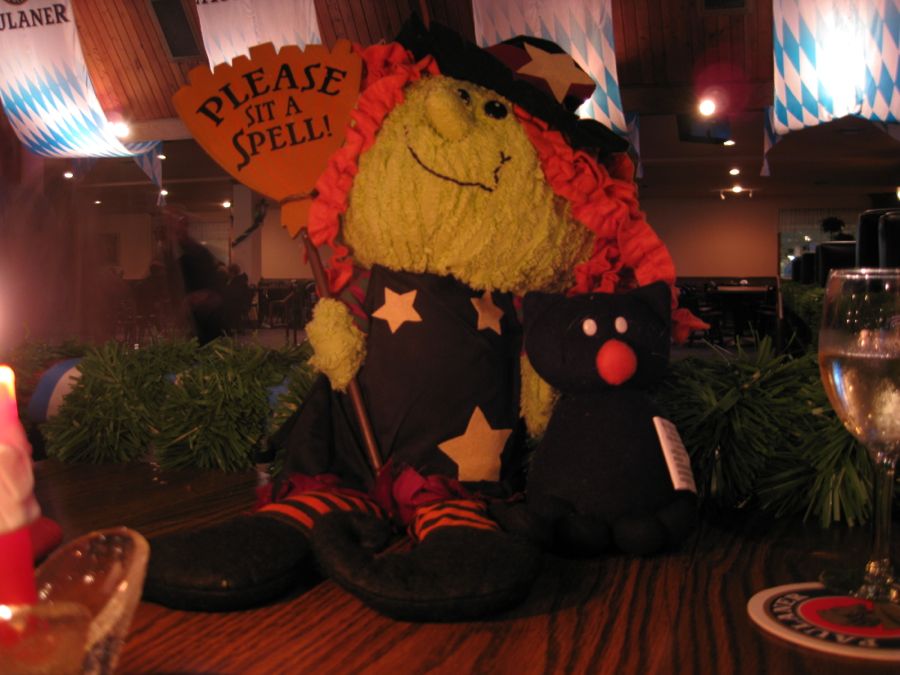 Candle is about gone and so are we.....