Halloween 2000 Continues... (Page Two)

It's that time of year

Boo!
Setting Up For Dinner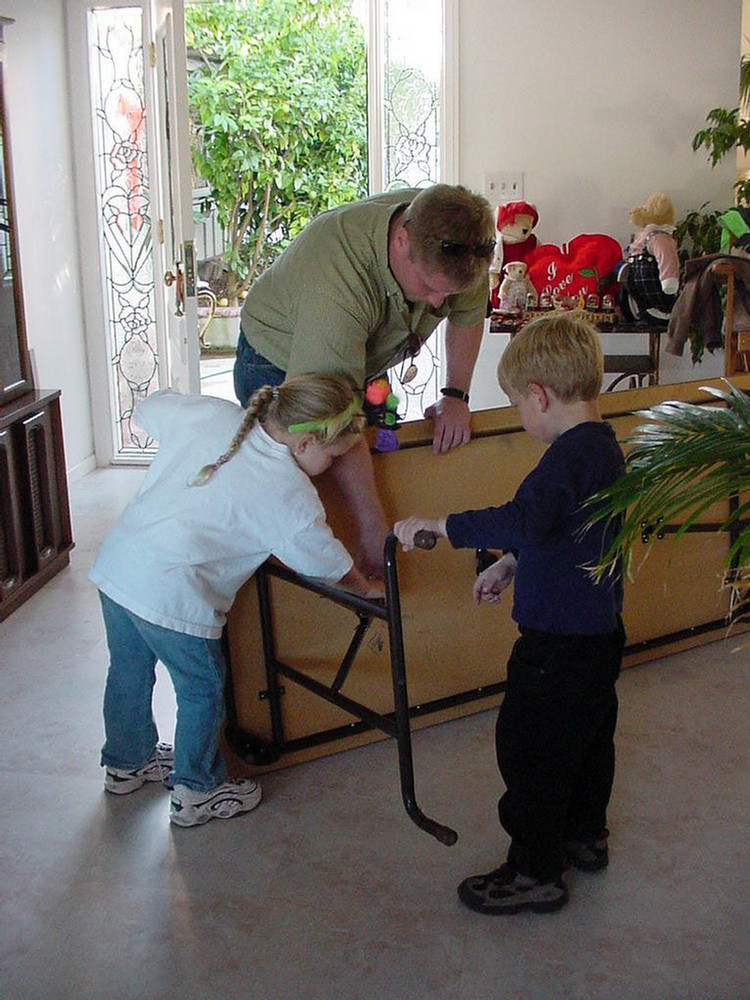 Time for dinner... Getting set up
Cousins set up the tables

Dave wants just a little bit more...
Did you know? - The ancient Celts thought that spirits and ghosts roamed the countryside on Halloween night. They began wearing masks and costumes to avoid being recognized as human.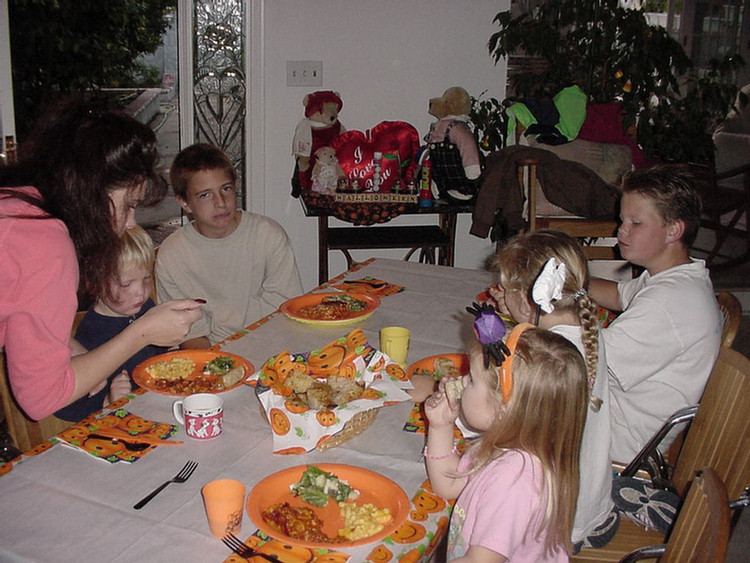 The kids table is really busy
Eat 'em up all gone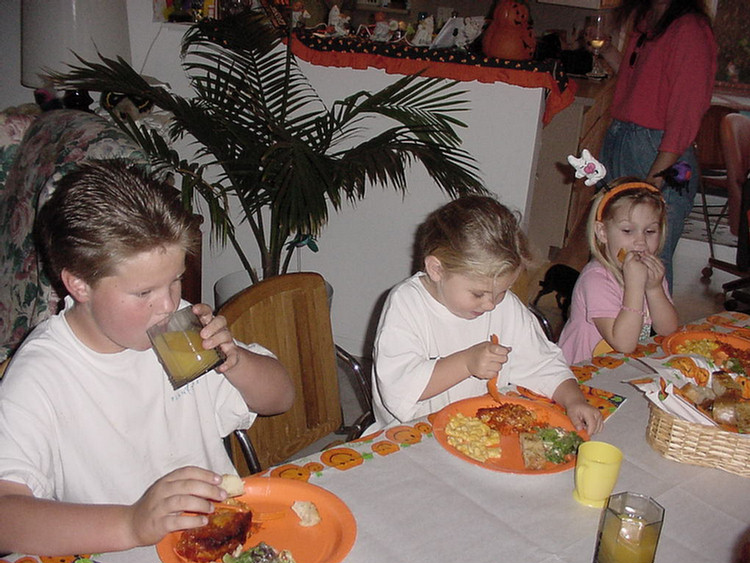 Did you know? - Halloween is the 2nd most commercially successful holiday, with Christmas being the first.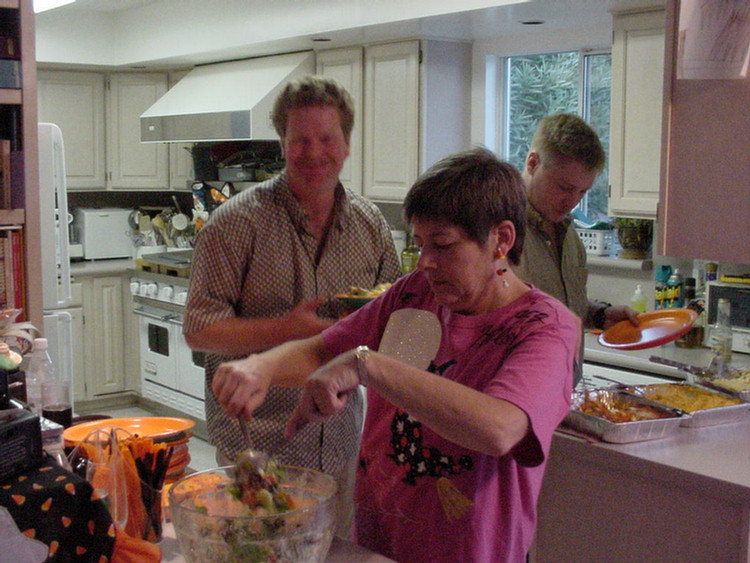 Now for the adult food
Did you know? - Many people still believe that gargoyles were created by medieval architects and stone carvers to ward off evil spirits
Kids Eat First...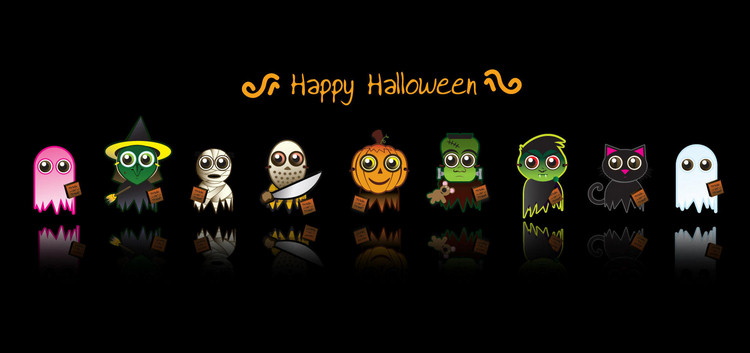 Time To Be Scared

Time to light up the punkins
Did you know? - The common little brown bat of North America has the longest life span for a mammal it's size, with a life span averaging 32 years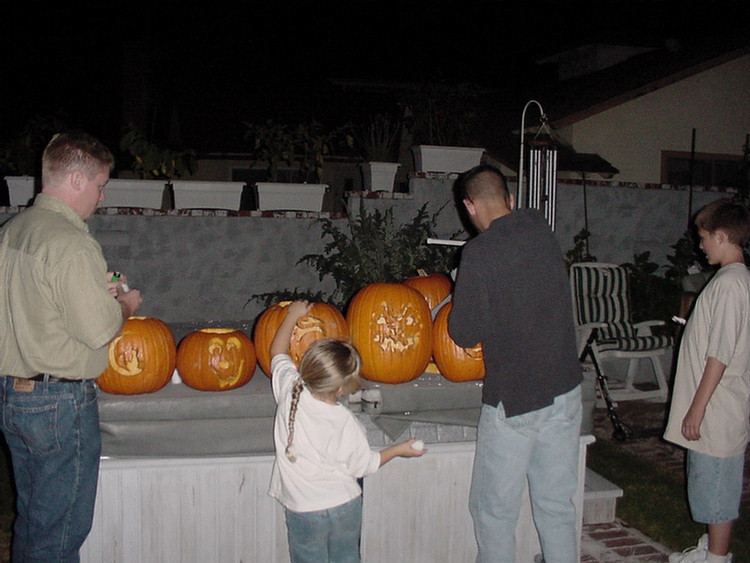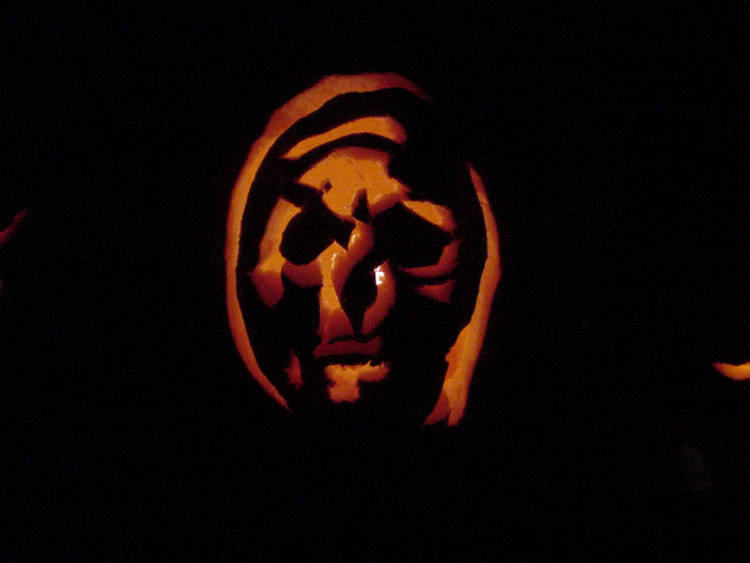 Did you know? - The Ouija Board ended up outselling the game of Monopoly in its first full year at Salem. Over two million copies of the Ouija Board were shipped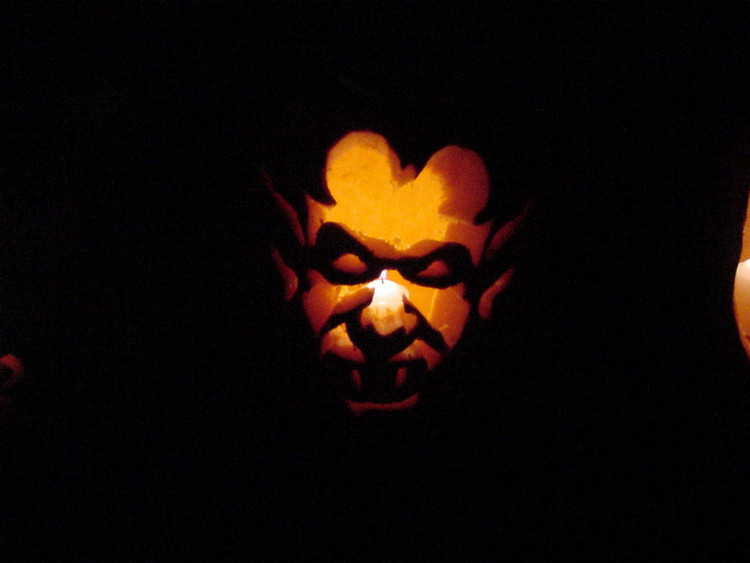 Jon got the prize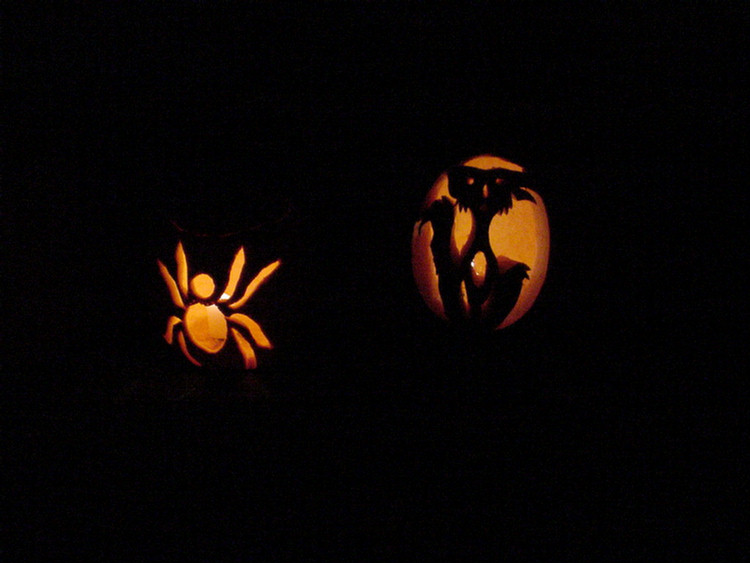 Did you know? - Halloween is on October 31st, the last day of the Celtic calendar. It was originally a pagan holiday, honoring the dead. Halloween was referred to as All Hallows Eve and dates back to over 2000 years ago

Don't let him out

"Good groceries Grandma"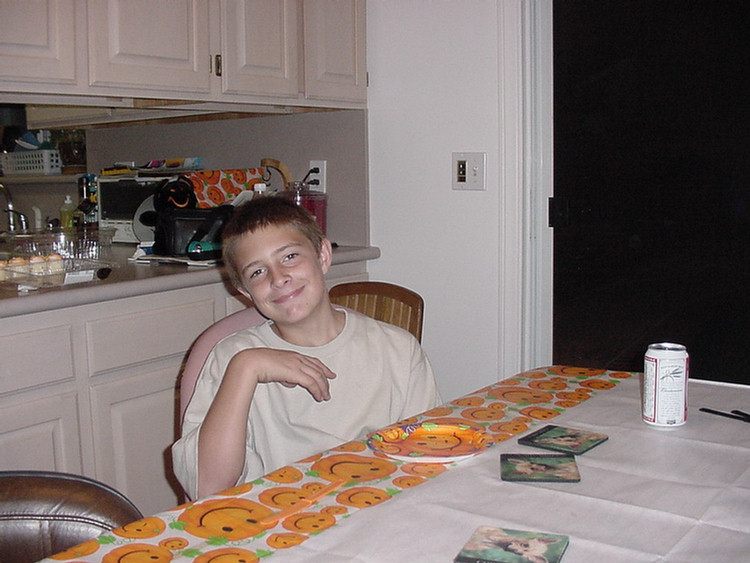 Did you know? - There are no words in the dictionary that rhyme with orange, the color of pumpkin.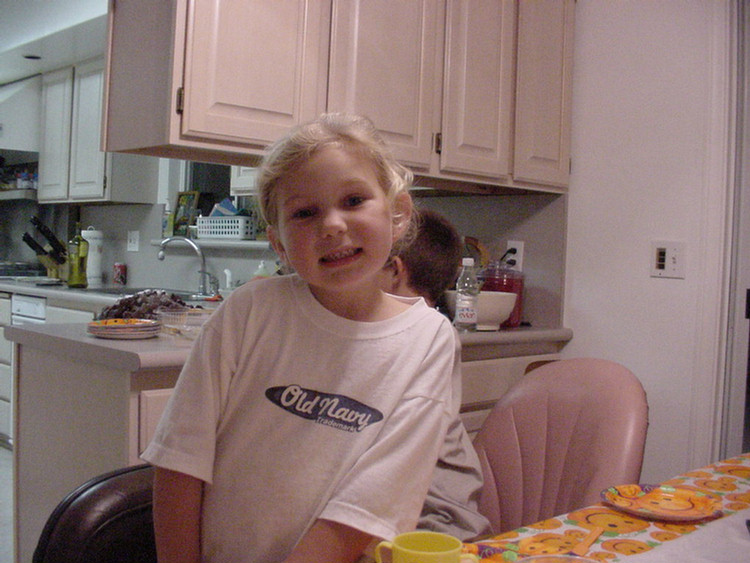 Did you know? - A pumpkin is a berry in the cucurbitaceae family, which also includes melons, cucumbers, squash and gourds. All these plants are native to the Americas.

I'll sneak just one more