Nice antennas...

Did You Know? - Antennae (singular: antenna) in biology have historically been paired appendages used for sensing in arthropods. More recently, the term has also been applied to cilium structures present in most cell types of eukaryotes. In arthropods, antennae are connected to the front-most segments. In crustaceans, they are biramous and present on the first two segments of the head, with the smaller pair known as antennules. All other arthropod groups - except chelicerates and proturans, which have none - have a single, uniramous pair of antennae.

These antennae are jointed, at least at the base, and, in general, extend forward from the head. They are sensory organs, although the exact nature of what they sense and how they sense it is not the same in all groups, or always clear. Functions may variously include sensing touch, air motion, heat, vibration (sound), and especially olfaction (smell) or gustation (taste).
The Kids Get To Dance With The Old Folks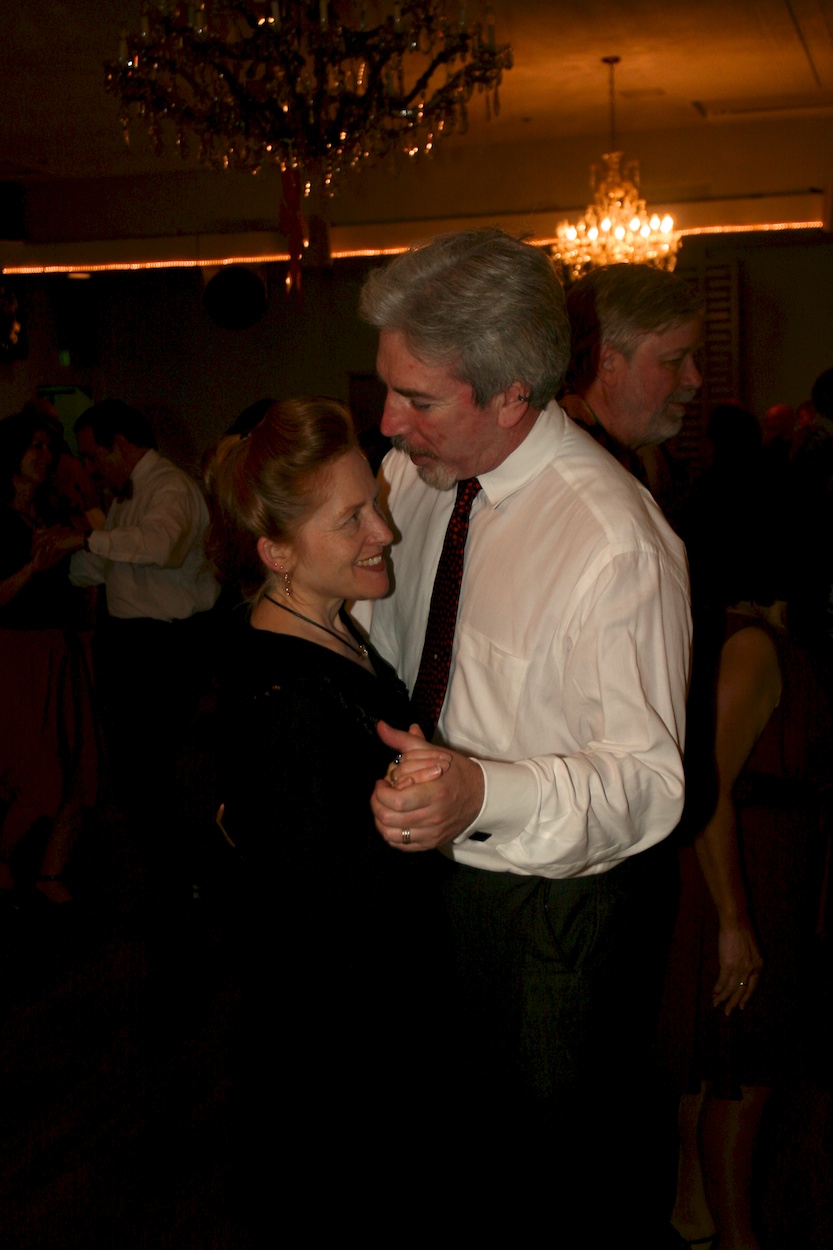 MIchele and Franklyn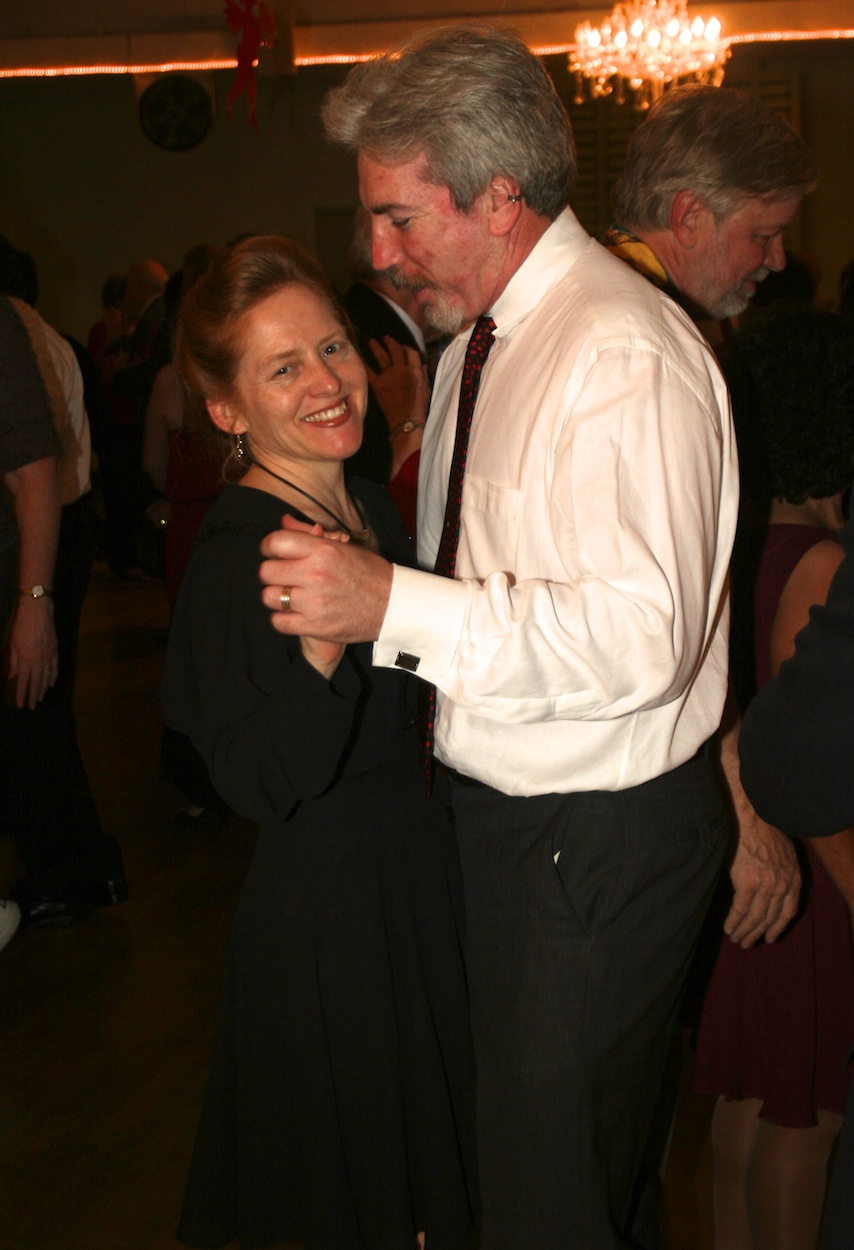 All smiles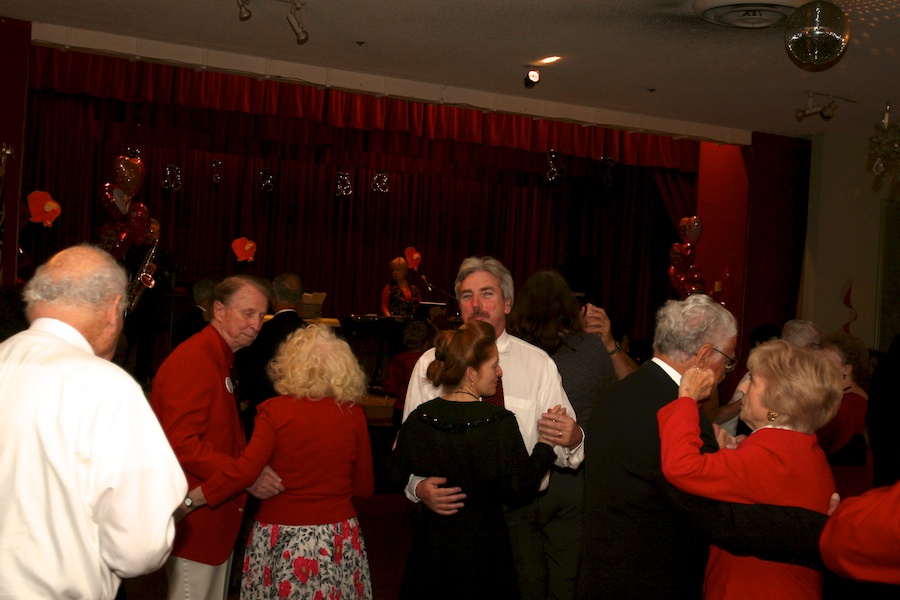 In the thick of things

Back in the sea of red....
Meanwhile Back At The Table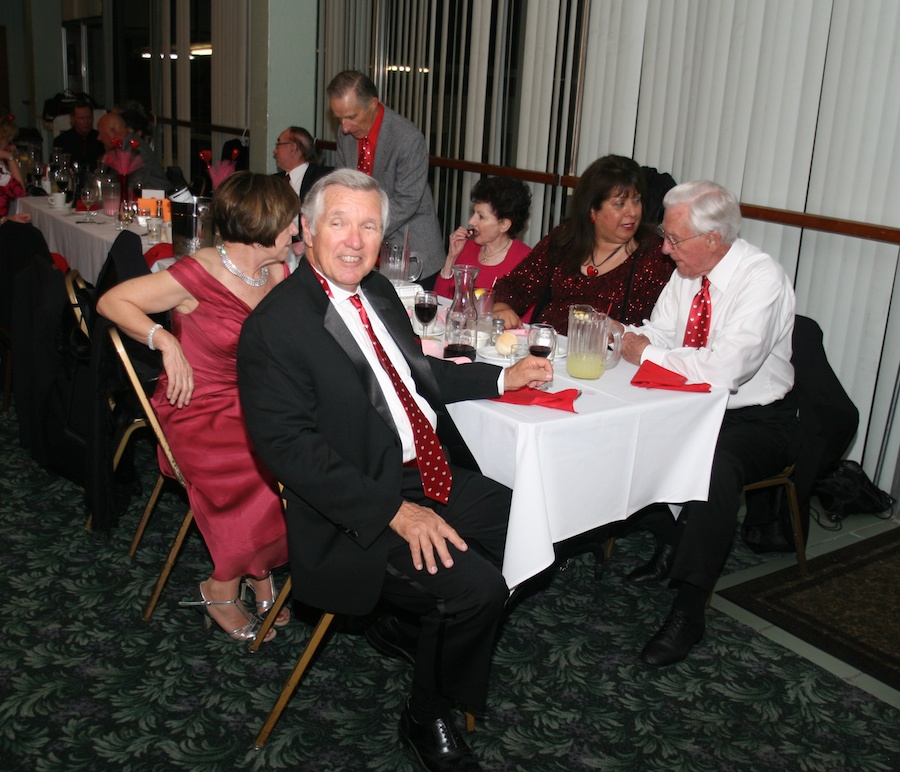 Ed in deep thought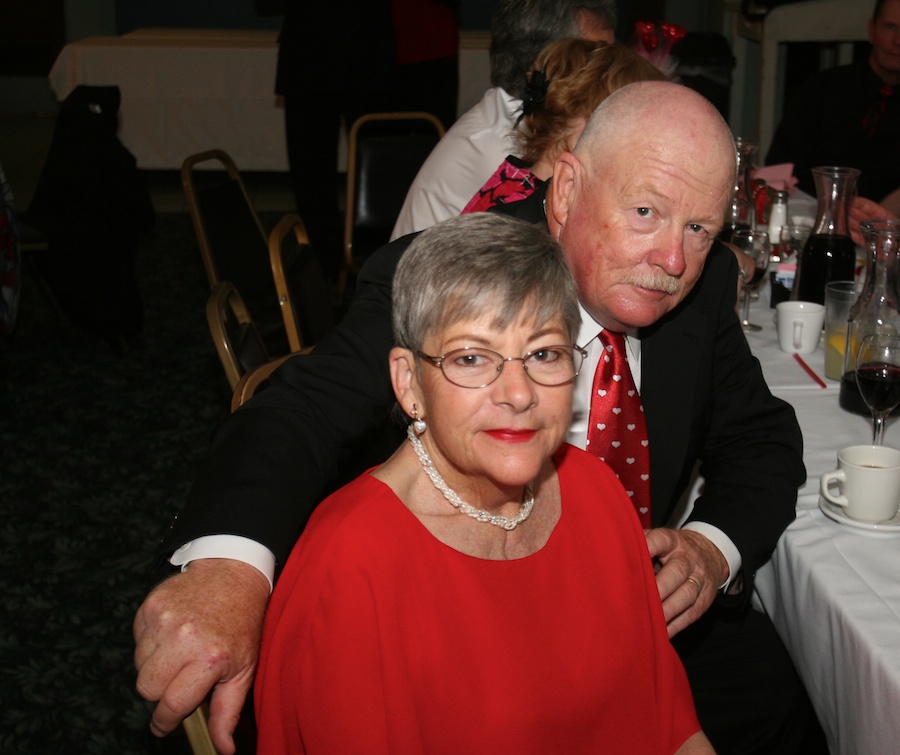 "He guys.... Paul is going to behave tonight... Whadda ya think??"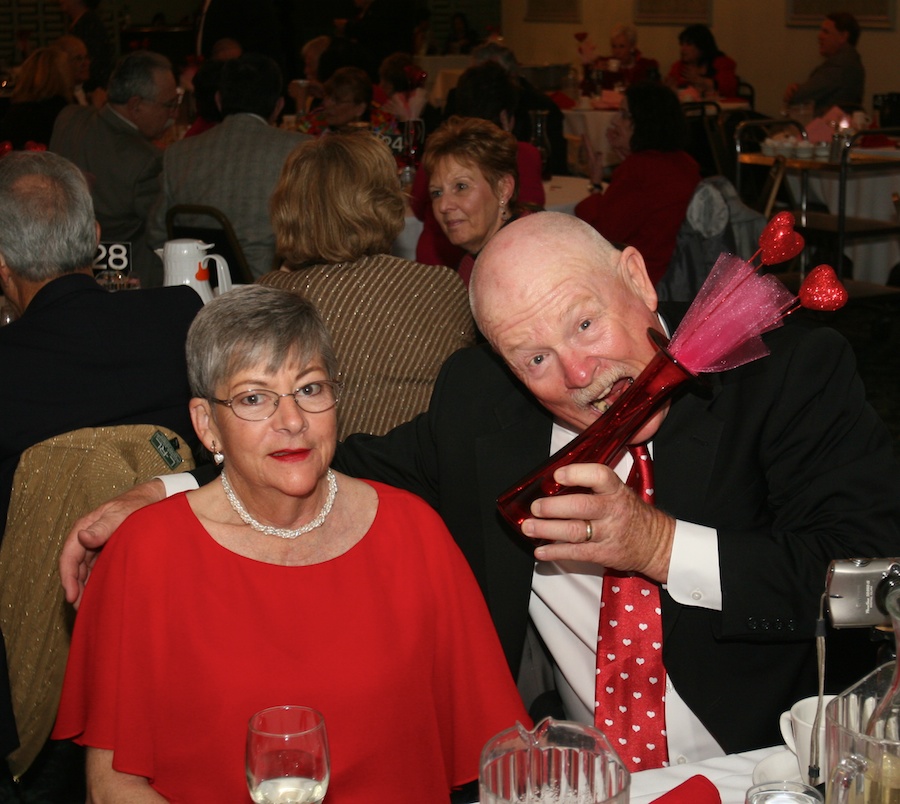 "Dear... They are NOT edible... I spoke too soon"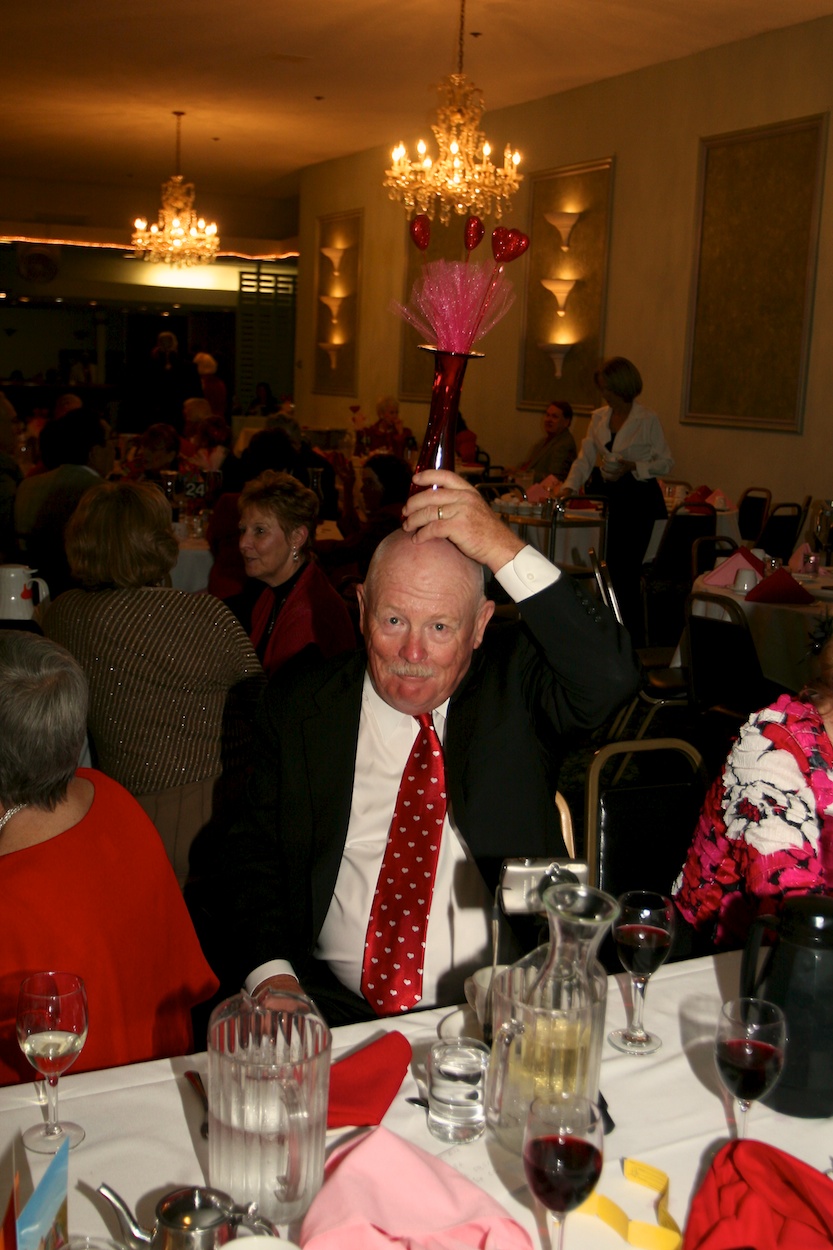 Ah ha... It's really a hat
Time To Dance...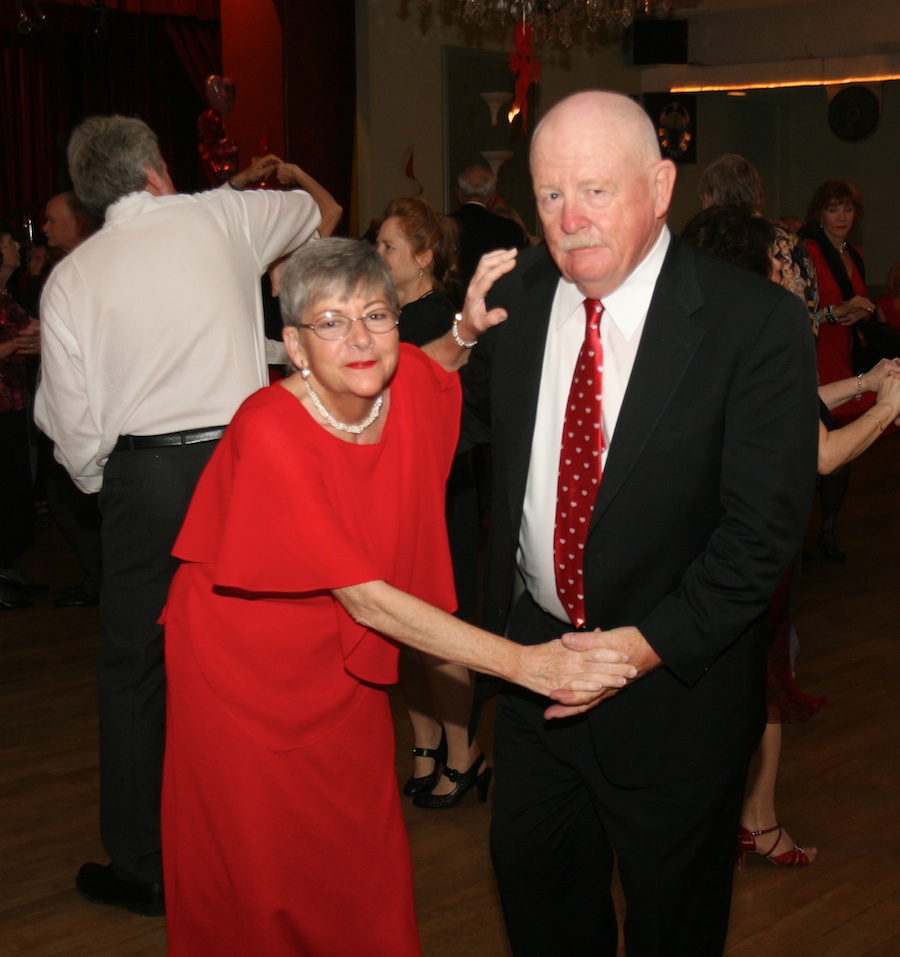 Time to dance and heat the place up

I sure like those white suspenders....

Movin movin movin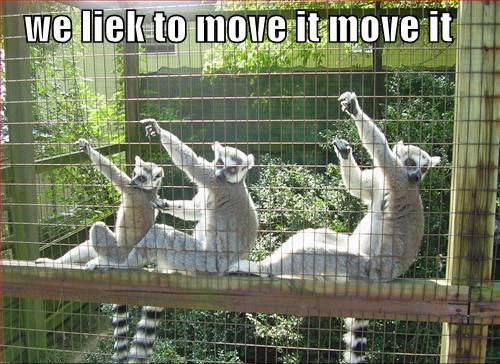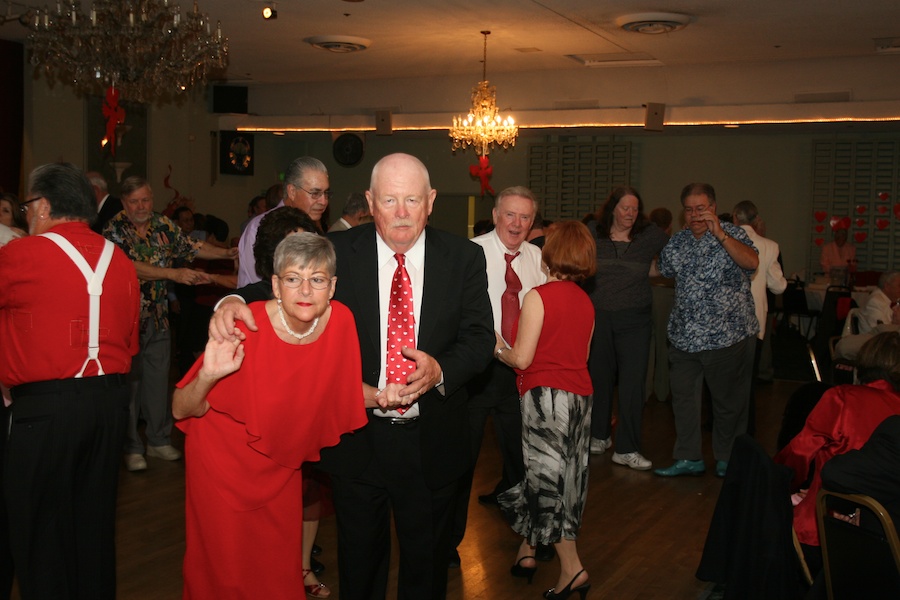 Notice how the "Vicky Ties" stay straight and the other rumple (behind Paul)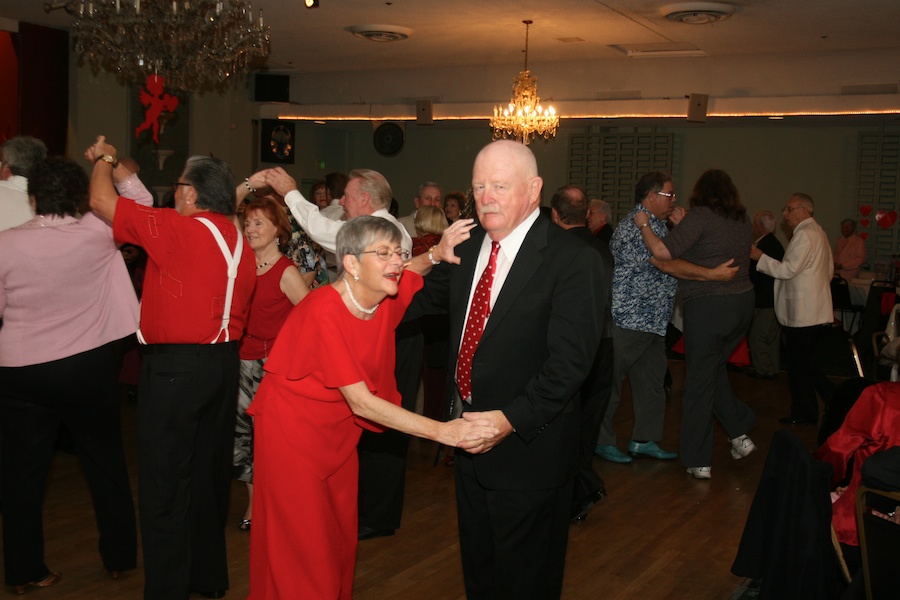 She laughing again...
Back At Our Table They Are Carrying On....

Kerstin takes a picture of something interesting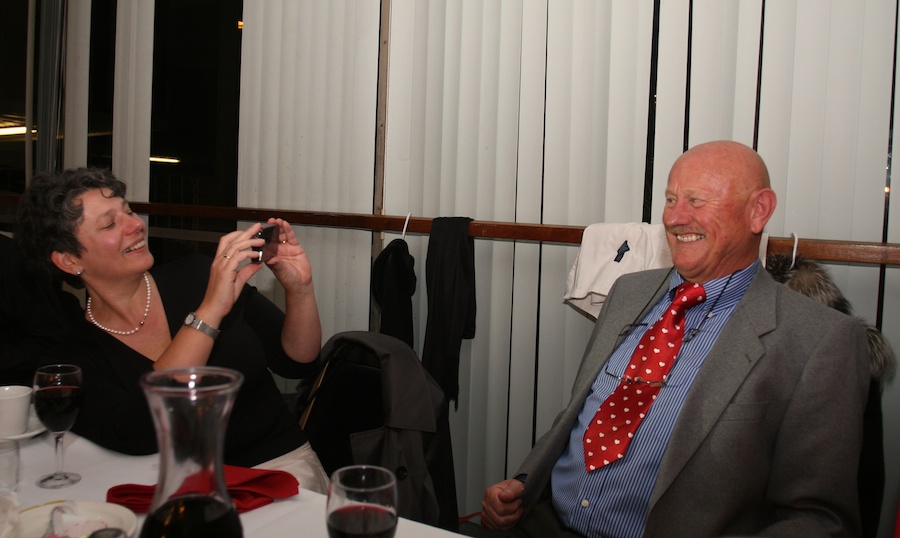 "Interesting????"

Donna suggesting a new style for Hans
Did You Know? - A toupée (pronounced too-pay) is a hairpiece or partial wig of natural or synthetic hair worn to cover partial baldness or for theatrical purposes. While toupées and hairpieces are typically associated with male wearers, some women also use hairpieces to lengthen existing hair, or cover partially exposed scalp. The desire to wear hairpieces is a response to a long-standing bias against balding that crosses cultures, dating to at least 3100 BC. Toupée manufacturers' financial results indicate that toupée use is an overall decline, due in part to alternative methods for dealing with baldness, and to greater cultural acceptance of the condition.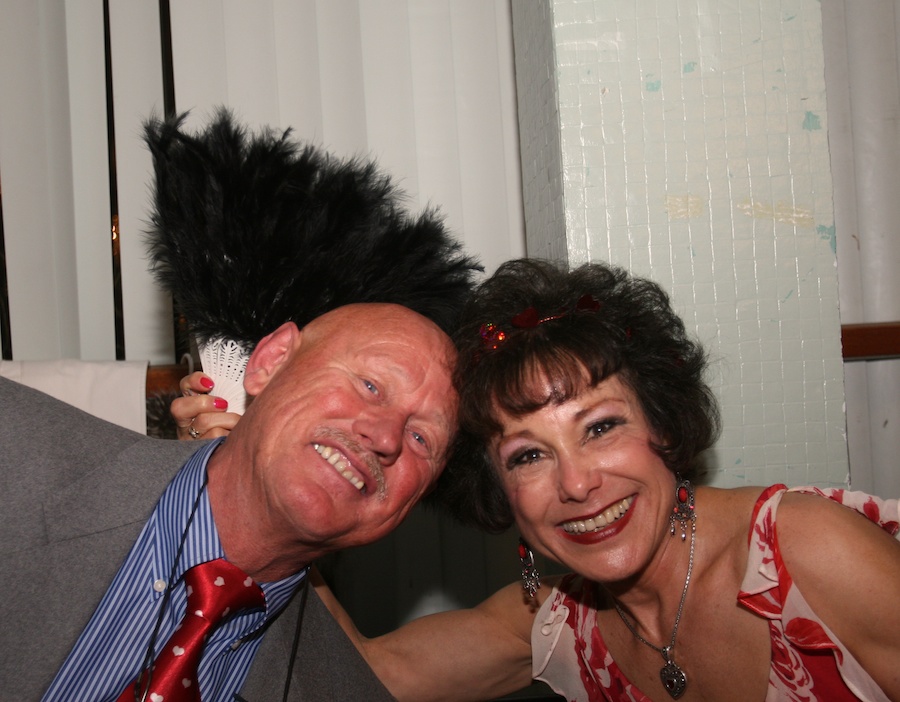 Looks good in black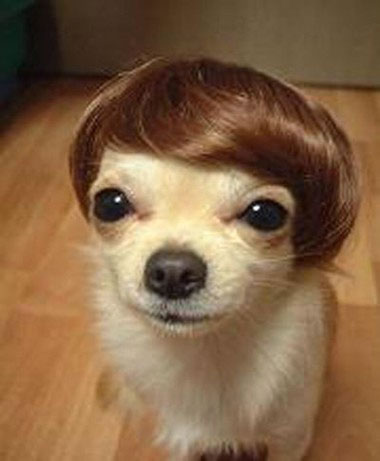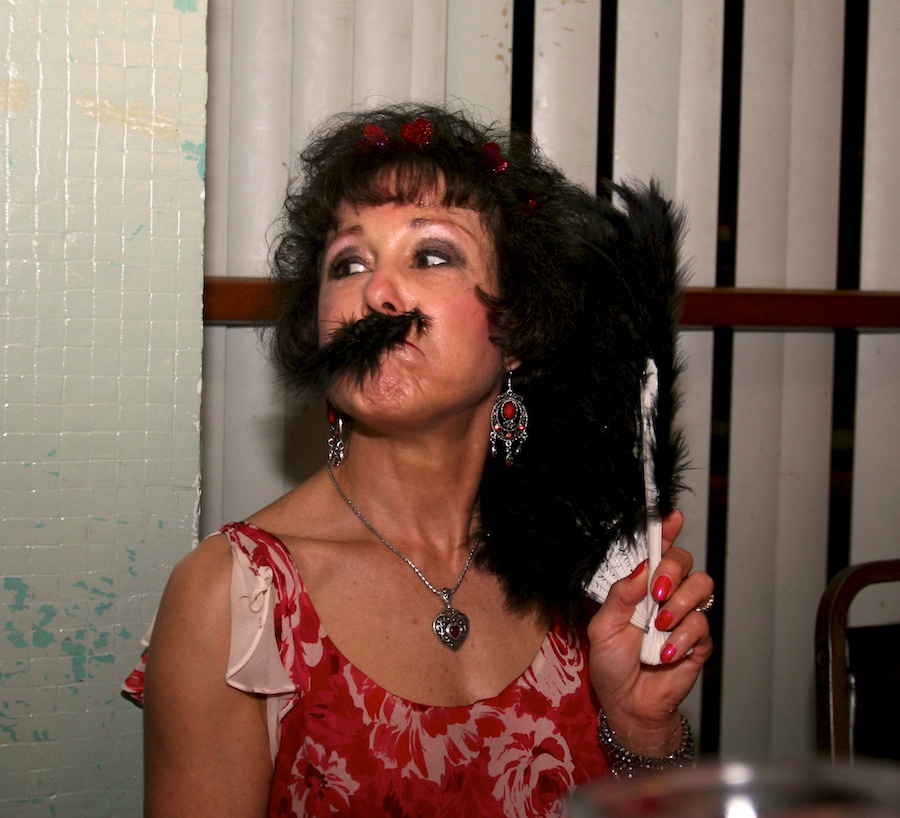 Donna's mustache
Did You Know? - The word "moustache" derives from 16th century French moustache, which in turn is derived from the Italian mostaccio (14th century), dialectal mustaccio (16th century), from Medieval Latin mustacium (8th century), Medieval Greek μουστάκιον (moustakion), attested in the 9th century, which ultimately originates as a diminutive of Hellenistic Greek μύσταξ (mustax, mustak-), meaning "upper lip" or "facial hair", probably derived from Hellenistic Greek μύλλον (mullon), "lip".

Hans shows Kerstin that he has heart
Time For The Raffle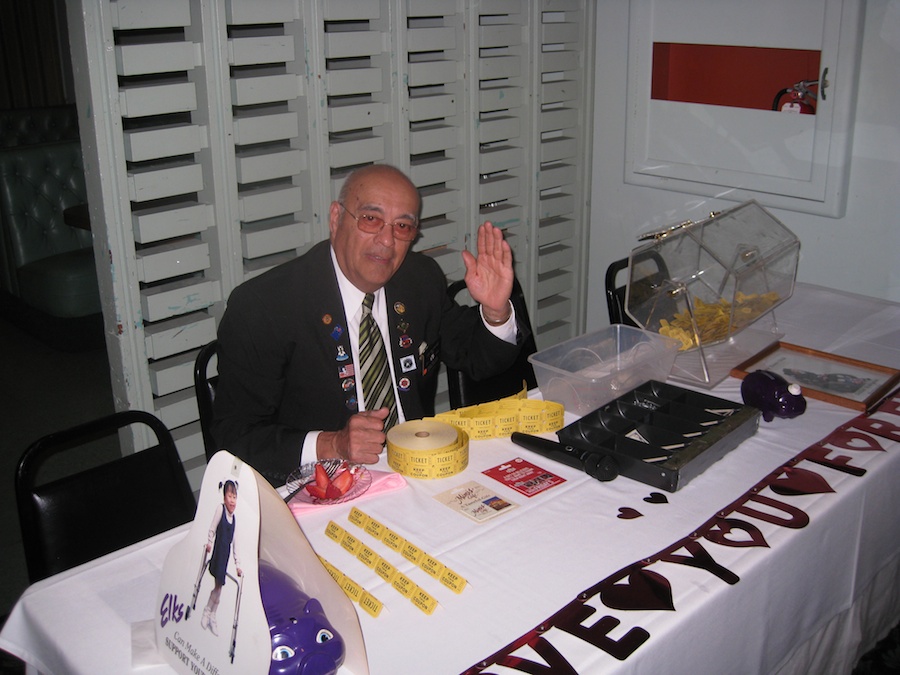 "Guarenteed someone will win!!"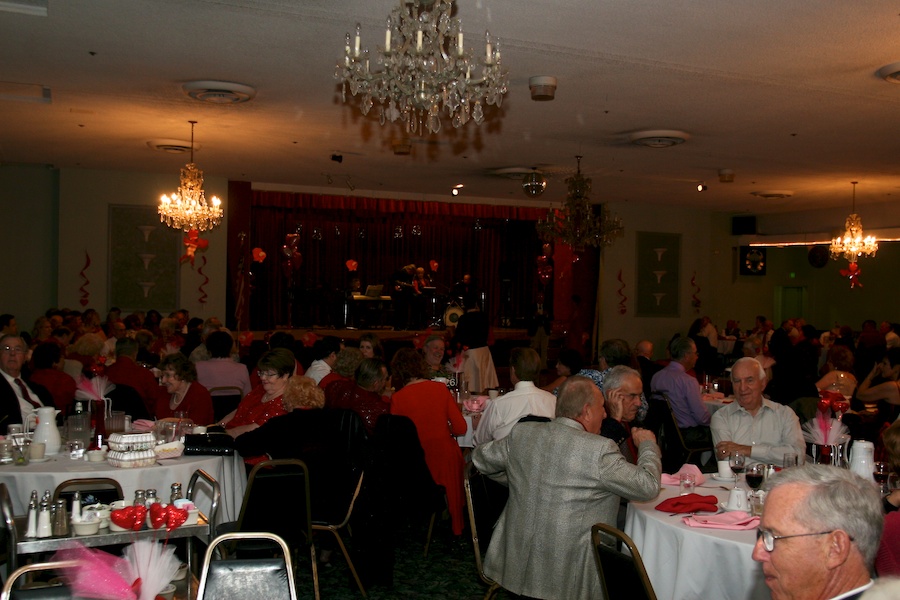 They are picking numbers now....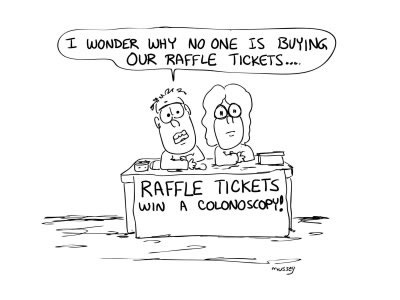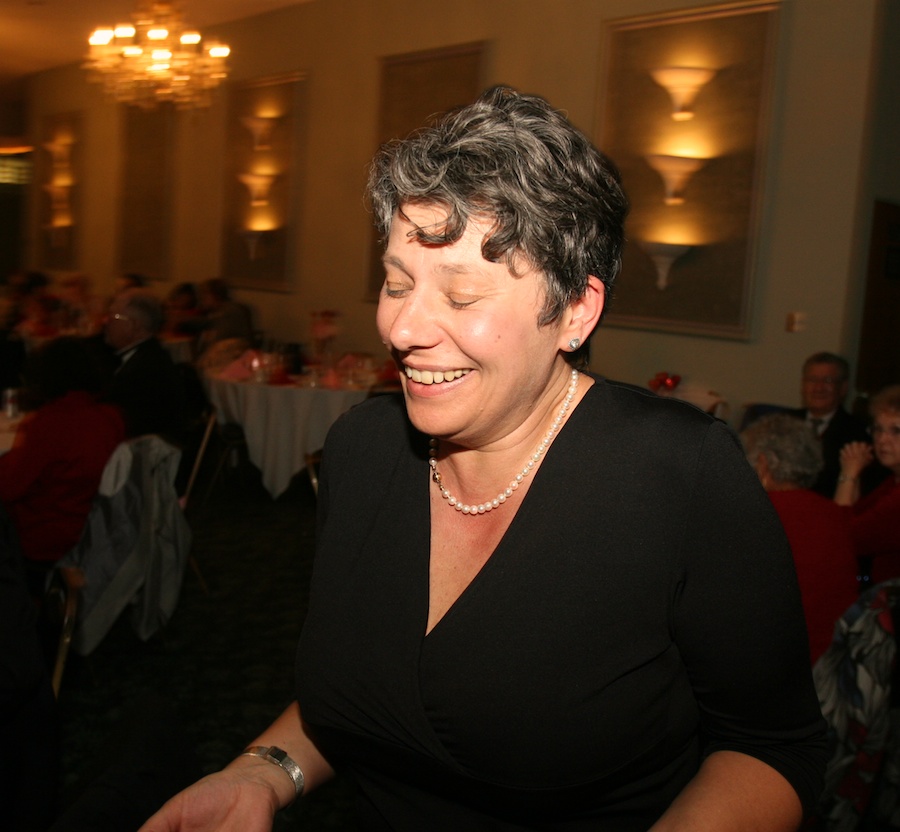 "I never win so why bother looking at the numbers???"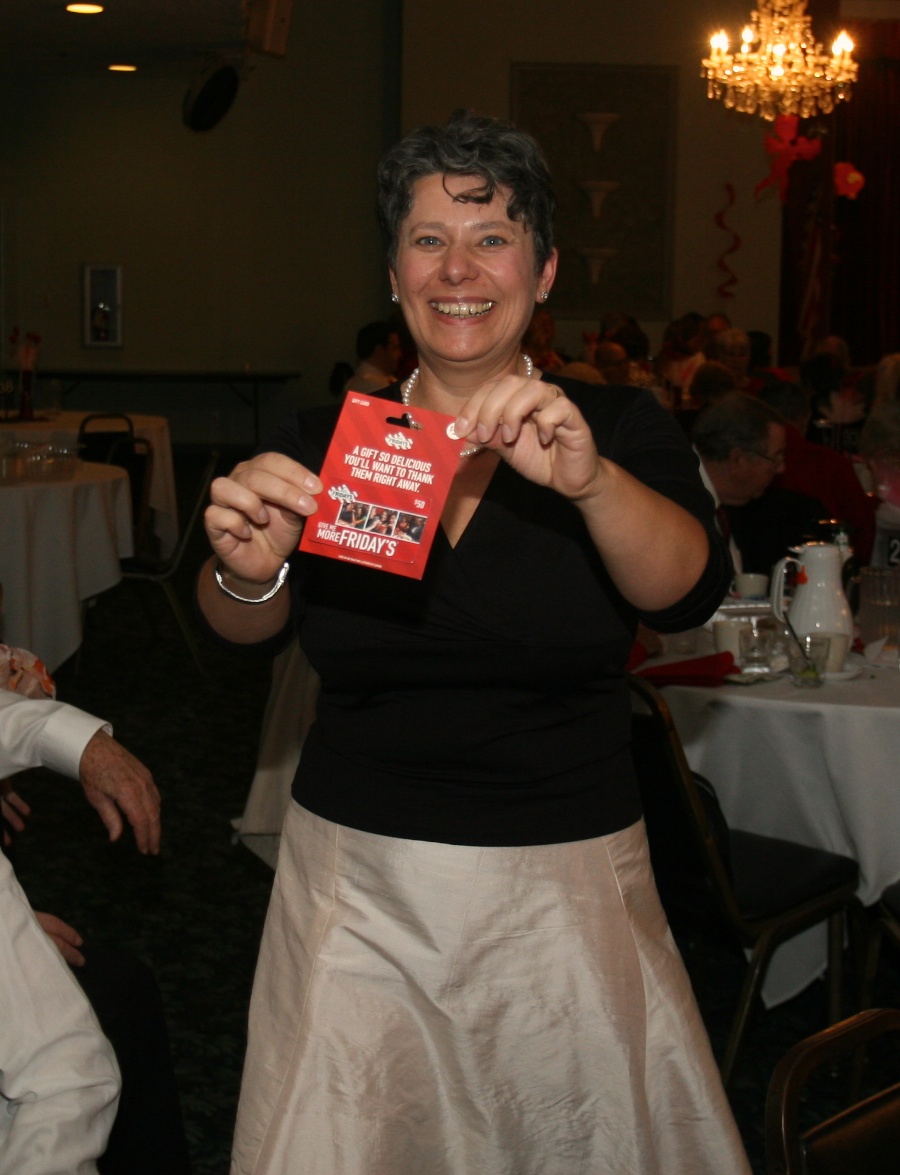 "Whoa... Lookie... TGI Fridays here we come!"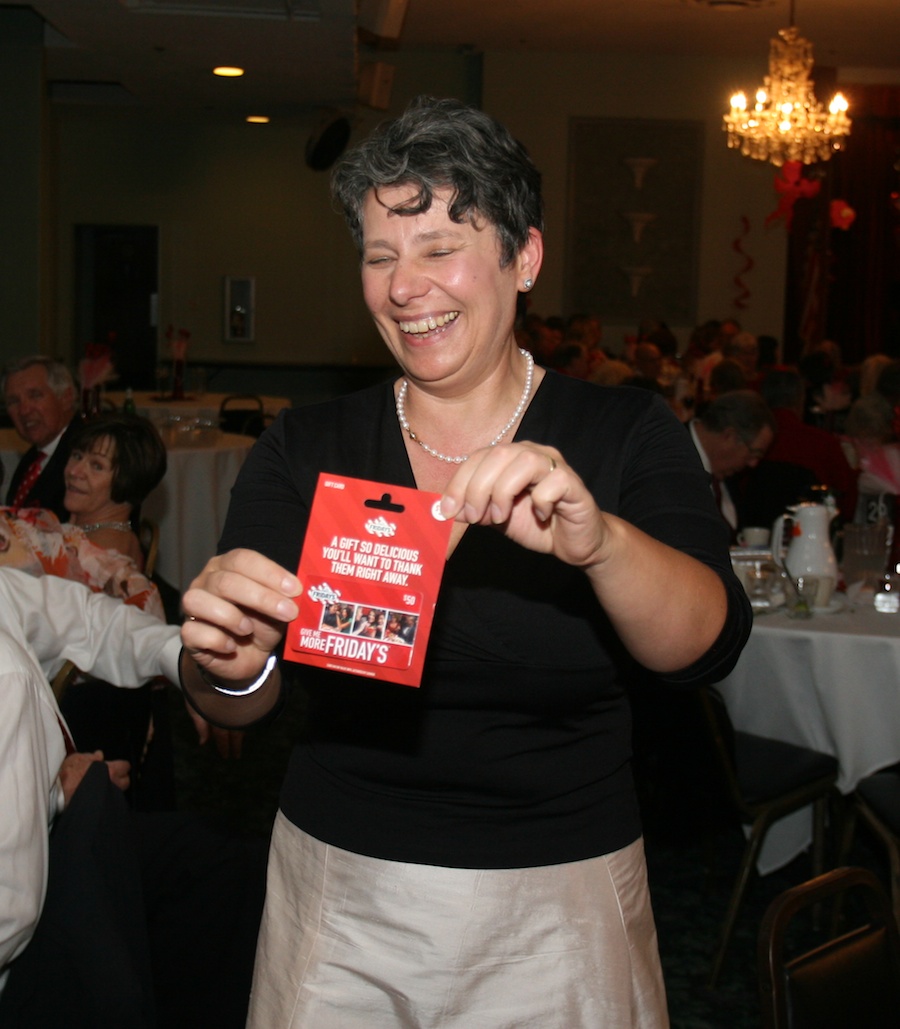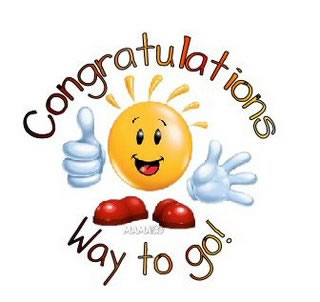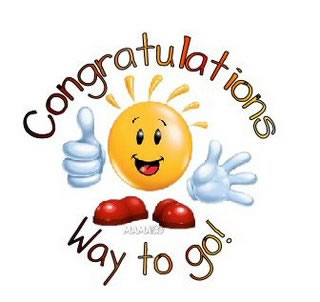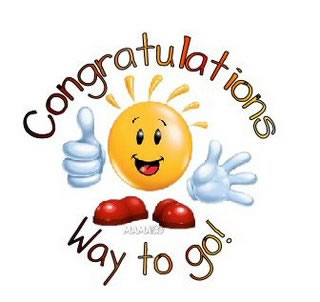 Time To Show Off Our Ties AGAIN

Hans Brian Ed, Del, Lee, Bob, Herb, and Paul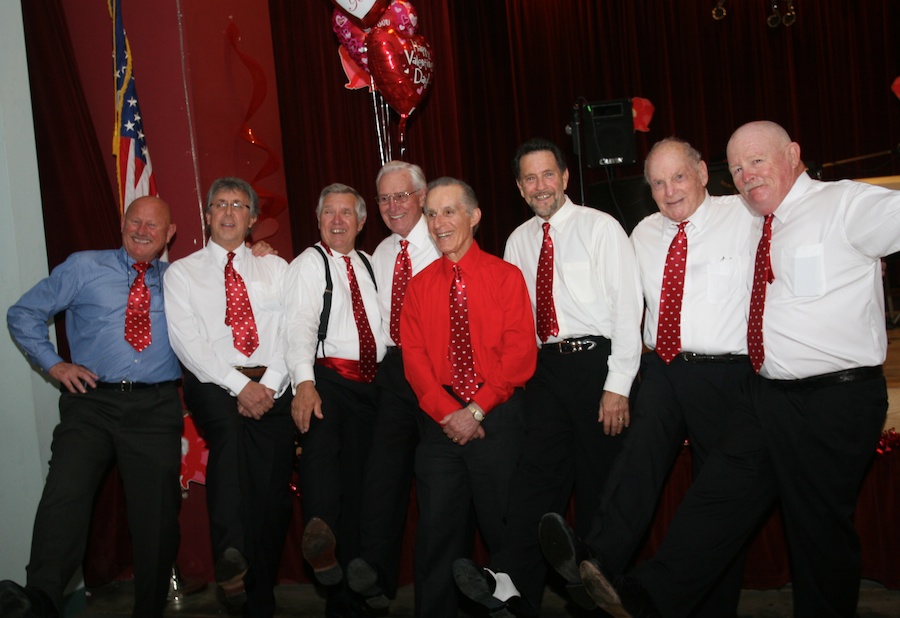 Put your left foot up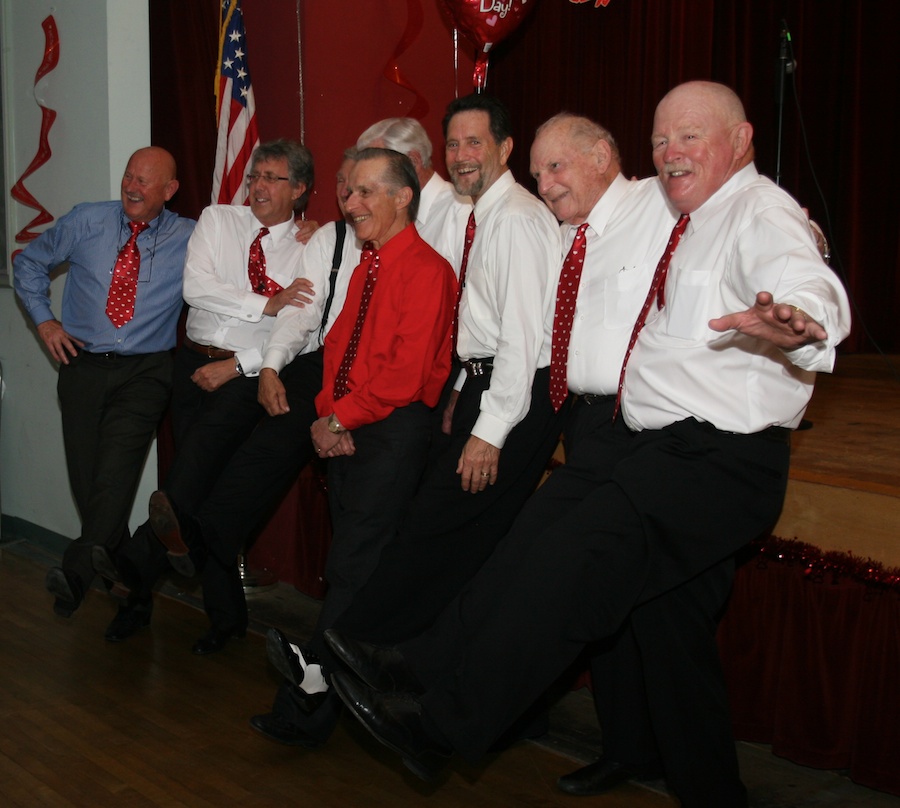 Put your right foot up.... Leon, your OTHER right foot
Everyone Ran Back To The Table.... Wonder Why?

"I need a drink after that display of manliness"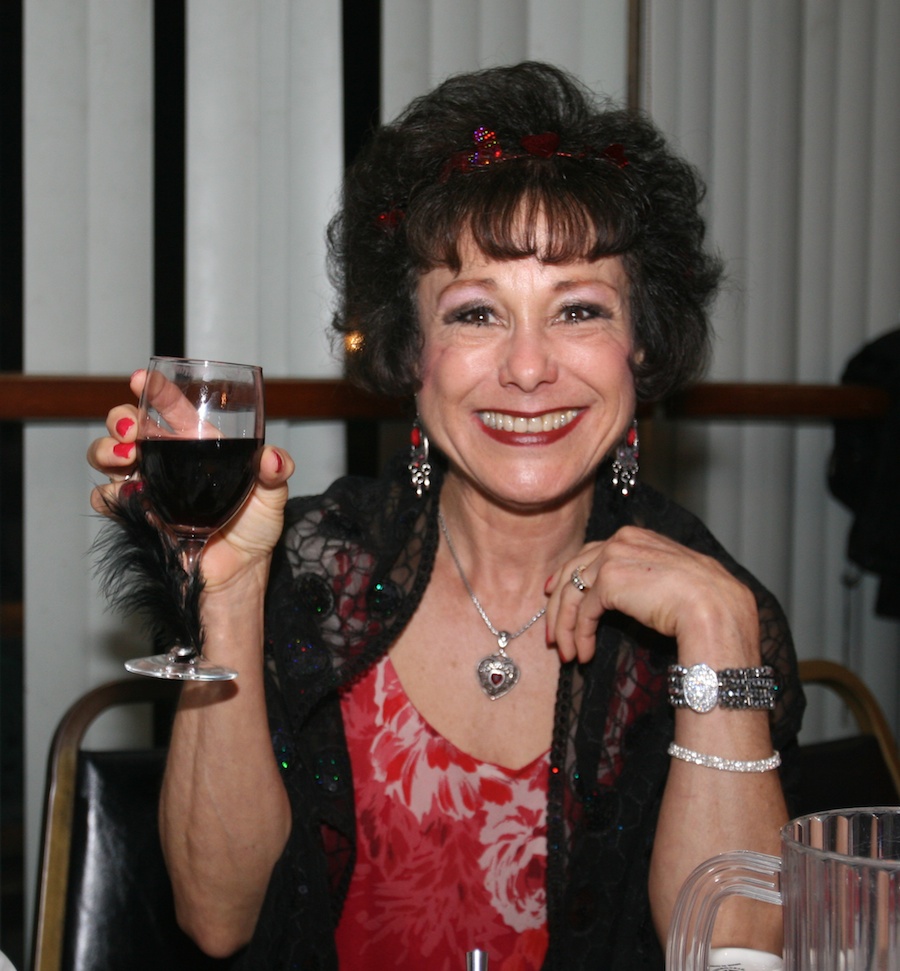 "Make it two drinks"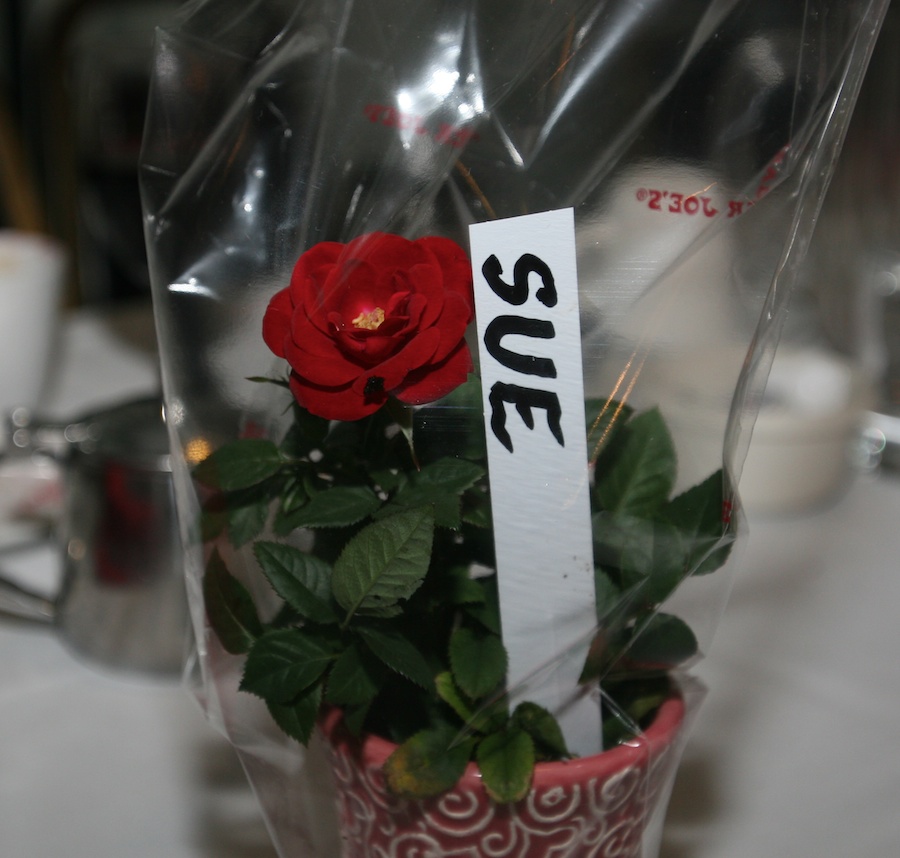 Brian and Jan were so kind and thoughtful brining roses to the ladies....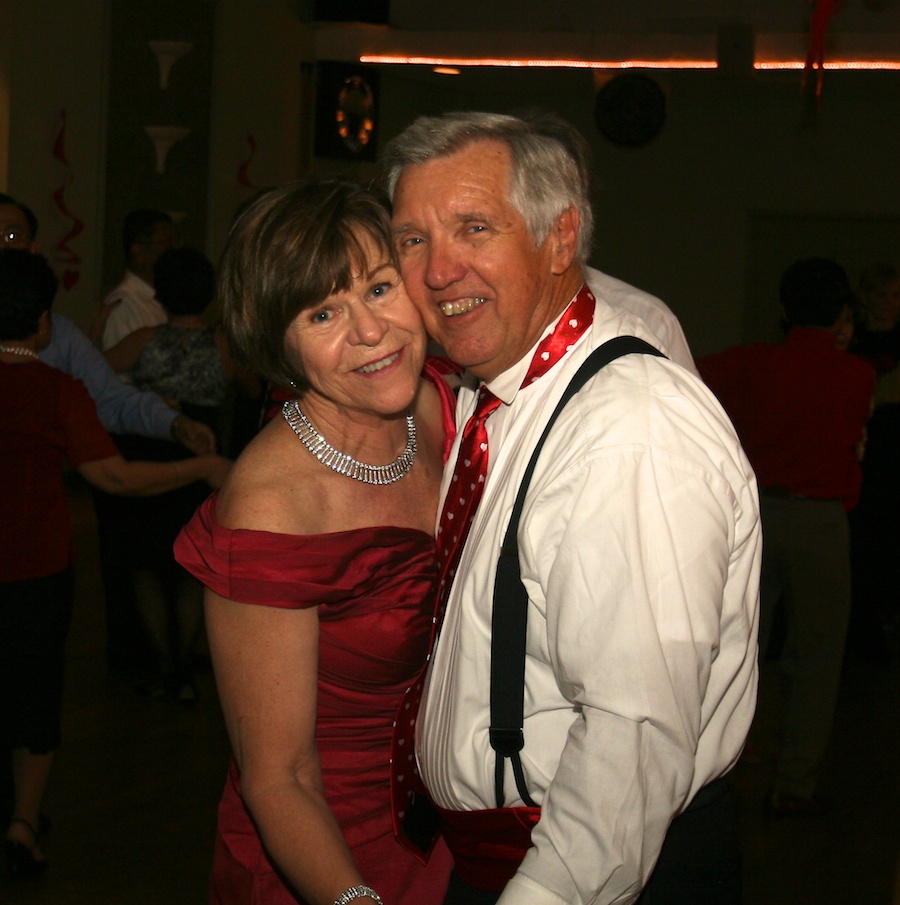 The secret is finally out... Ed wears suspenders to keep his shoulders down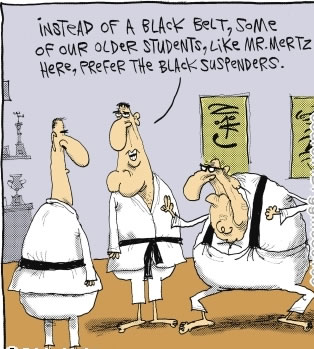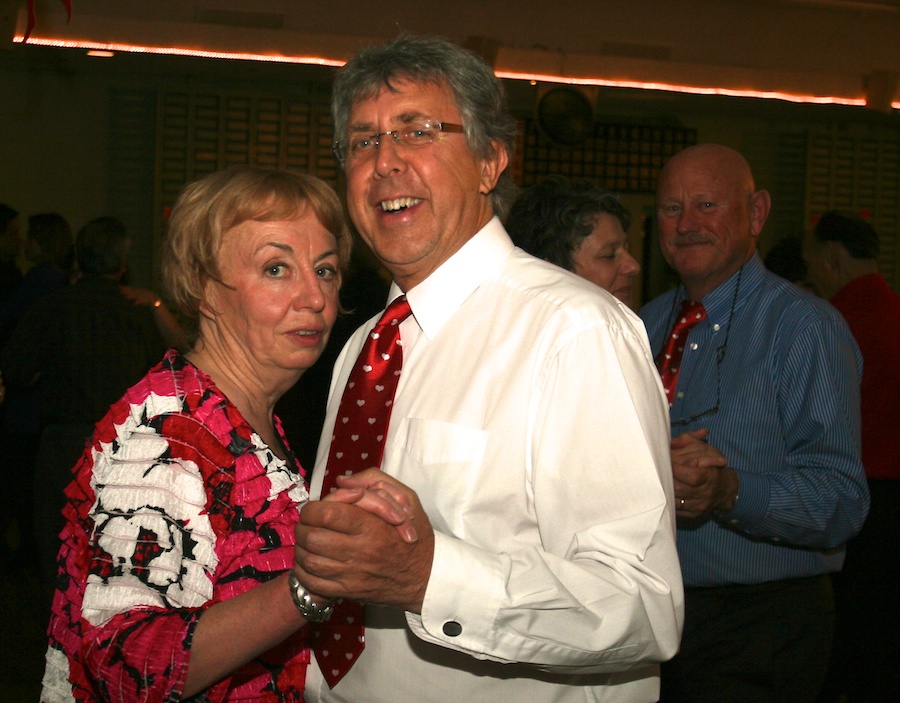 We made a real appearance on the dance floor

Vicky does have good taste in gentlemens ties
Did You Know? - The necktie traces back to the time of Thirty Years' War (1618–1648) when Croatian mercenaries from the Croatian Military Frontier in French service, wearing their traditional small, knotted neckerchiefs, aroused the interest of the Parisians. Due to the slight difference between the Croatian word for Croats, Hrvati, and the French word, Croates, the garment gained the name "cravat".
The new article of clothing started a fashion craze in Europe where both men and women wore pieces of fabric around their necks. In the late 17th century, the men wore lace cravats that took a large amount of time and effort to arrange. These cravats were often tied in place by cravat strings, arranged neatly and tied in a bow.

Goodbye you all... We have closed the place down again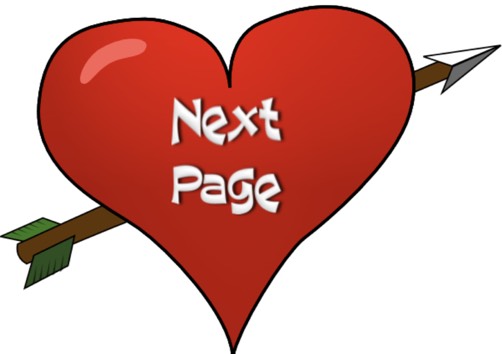 ---