Valentines Day, A Special Time
Who Is She? She is Dr. Mary Cote, a long time friend and now my beautiful wife.
She is my friend, my wife, my lover and the most wonderful person I have ever met! Smart, funny, caring, warm, cute, and a lot more!

Who Are We? No one special, just two people going through life trying to do right and spread a little joy.

What makes our love special? Being best friends, lovers, and sharing everything! Makes everyday a new adventure and our home a happy happy place to be!

We work as a team to make life enjoyable whether it be working in the vegetable garden or ballroom dancing or cooking in the kitchen!
A Message For You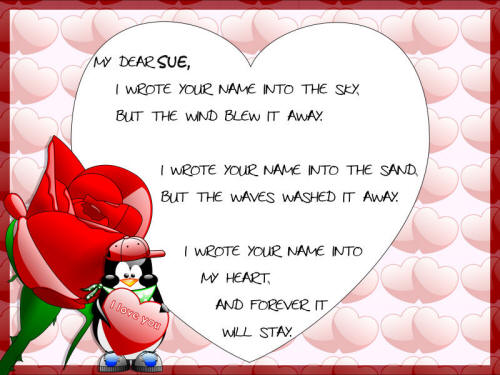 Forever and forever!
Did you know? - Valentine's Day or Saint Valentine's Day is a holiday celebrated on February 14 by many people throughout the world. In the English-speaking countries, it is the traditional day on which lovers express their love for each other by sending Valentine's cards, presenting flowers, or offering confectionery.
The holiday is named after two among the numerous Early Christian martyrs named Valentine. The day became associated with romantic love in the circle of Geoffrey Chaucer in the High Middle Ages, when the tradition of courtly love flourished.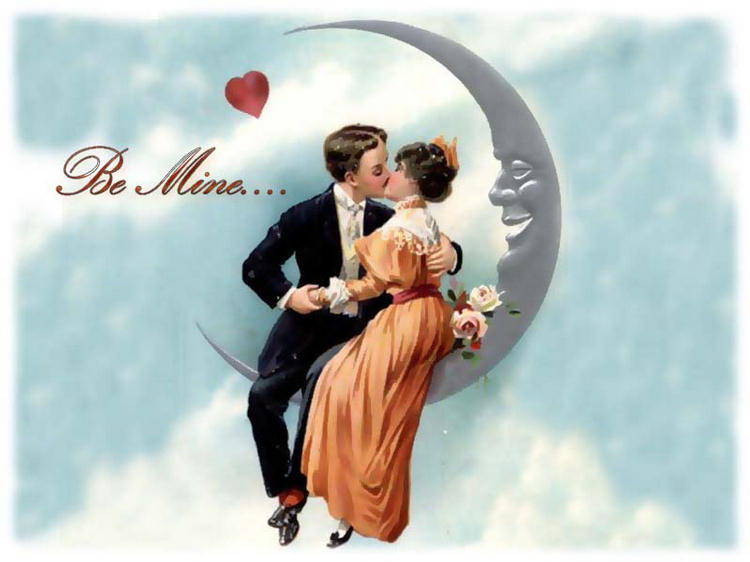 Sitting on the moon
Did you know? - The day is most closely associated with the mutual exchange of love notes in the form of "valentines". Modern Valentine symbols include the heart-shaped outline, doves, and the figure of the winged Cupid.
Since the 19th century, handwritten notes have largely given way to mass-produced greeting cards. The sending of Valentines was a fashion in nineteenth-century Great Britain, and, in 1847, Esther Howland developed a successful business in her Worcester, Massachusetts home with hand-made Valentine cards based on British models.
The popularity of Valentine cards in 19th century America, where many Valentine cards are now general greeting cards rather than declarations of love, was a harbinger of the future commercialization of holidays in the United States. It's considered one of the Hallmark holidays.
Fun From The Past
Have you ever listened to Old Time Radio? Sit back and try one of these radio shows from years gone bye. Amos and Andy's Mean Valentine (MP3) or Duffy's Tavern and The Mystery Valentine (MP3)