We Enjoyed The Entire Weekend
We began with playing golf and doing a little Happy Hour with James and Linda then going home to visit with the Chartiers. We had a great time!
Saturday evening the 14th we dined and danced at Old Ranch with friends. .
Sunday afternoon the 15th after church we came out to take pictures of the ORCC Golf Tournament.

Day 1: Friday The 13th Old Ranch Golf And Happy Hour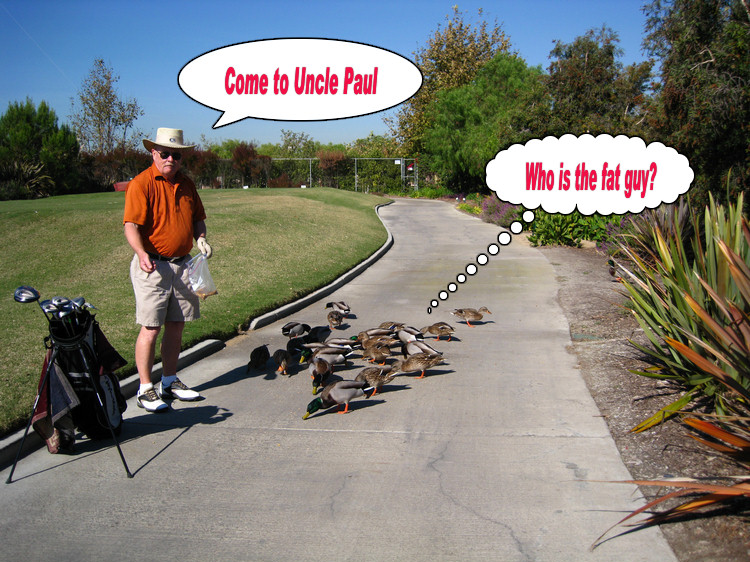 Enjoying the day.... We decided NOT to invite the ducks to Happy Hour
Valentine's Day or Saint Valentine's Day is a holiday celebrated on February 14 by many people throughout the world. In the West, it is the traditional day on which lovers express their love for each other by sending Valentine's cards, presenting flowers, or offering confectionery.
The holiday is named after two among the numerous Early Christian martyrs named Valentine. The day became associated with romantic love in the circle of Geoffrey Chaucer in the High Middle Ages, when the tradition of courtly love flourished.

The day is most closely associated with the mutual exchange of love notes in the form of "valentines". Modern Valentine symbols include the heart-shaped outline, doves, and the figure of the winged Cupid.
Since the 19th century, handwritten notes have largely given way to mass-produced greeting cards.
The sending of Valentines was a fashion in nineteenth-century Great Britain, and, in 1847, Esther Howland developed a successful business in her Worcester, Massachusetts home with hand-made Valentine cards based on British models. The popularity of Valentine cards in 19th century America was a harbinger of the future commercialization of holidays in the United States.
At Old Ranch we dine on Valentine's Day evening and then off to the golf course the very next day for a Sweetheart's Tournament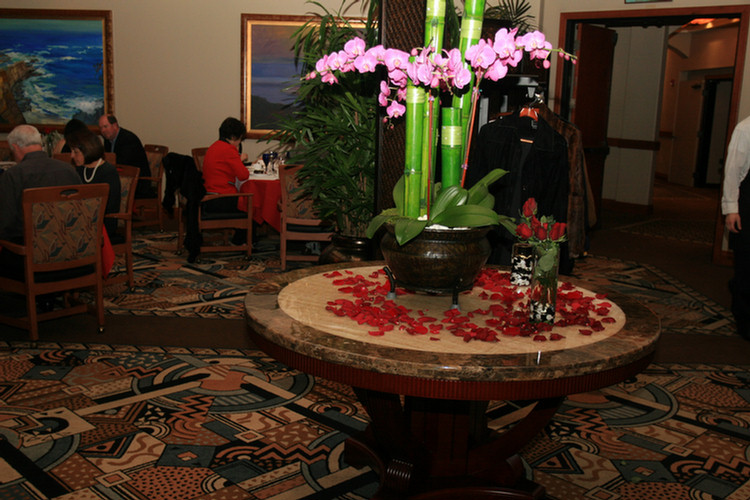 Arrival was met with rose petals everywhere....
Did You Know? - Did you know? The rose has always been valued for its beauty and has a long history of symbolism. The ancient Greeks and Romans identified the rose with their goddesses of love referred to as Aphrodite and Venus. In Rome a wild rose would be placed on the door of a room where secret or confidential matters were discussed. The phrase sub rosa, or "under the rose", means to keep a secret — derived from this ancient Roman practice.
Day 3: The Sweetheart Tournament Begins On Sunday The 15th Afternoon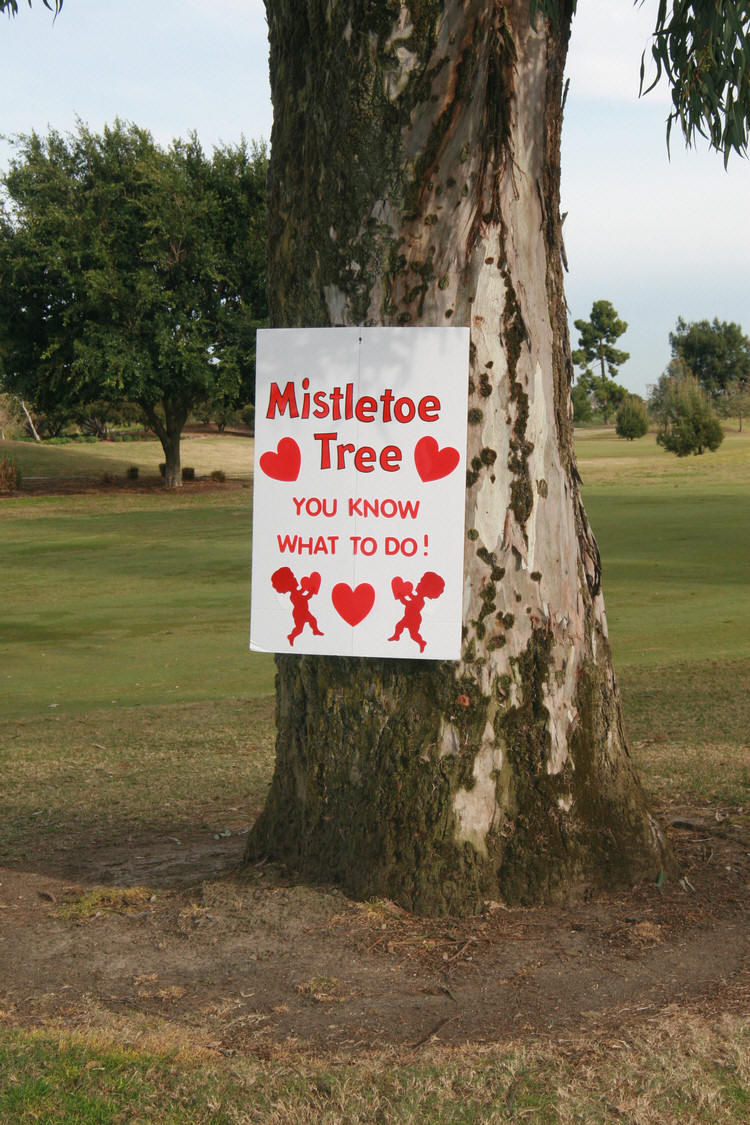 Did You Know? - According to a custom of golf cheer, any male and female who meet under a hanging of mistletoe are obliged to kiss. The custom is of English origin. It was the plant of peace in Scandinavian antiquity.
If enemies met by chance beneath it in a forest, they laid down their clubs and maintained a truce until the next day." This ancient Scandinavian custom led to the tradition of kissing under the mistletoe and then hitting a 300 yard drive.