I Was Shot And It Was Not By Cupid!
It was almost a year since my beloved Sue passed on. I was up at 6:30 AM and got ready for my first visit to Disneyland for over a year, but alas, visiting the mouse was not on the agenda.  I had an 8:00 AM appointment with the needle, and the needle was BIG BIG BIG. I was in and out in thirty minutes, including the line, which was not large. COVID-19, I fear you not!

The walk to the tents took more time than getting the shot!
After the shot, I thought about Mary not feeling well last night, so I decided to go to the Original Pancake House and bring her breakfast.  Not to self: Next time, bring home one and share it.  We had plenty of food and, in fact, will have it for breakfast tomorrow.
When I arrived at Mary's, she gave me an elegant Valentine's Day card with a secret message on the inside, a message I shall treasure, and it is not in my "Life Box" that Robin gave me.
We decided to go to my house tonight as Patty's Place is right around the corner.  We messed around with the puzzle for a while and then decided to go to Old Ranch for a drink before dinner.  We ran into Terri and Shaun and had a drink with them.  Great fun!

Teri and Shaun at Old Ranch!
At 5:00 PM, we headed to Patty's, arriving just in time for Donna and Bob to join us!  We have been celebrating Valentine's Day with them for many years now; it's a tradition!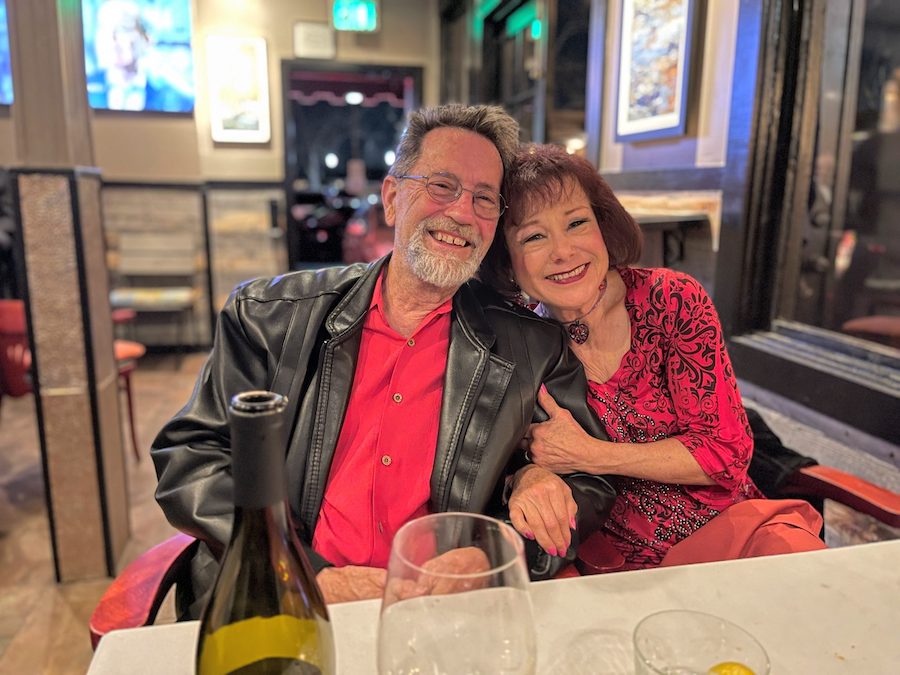 Bob and Donna; our wonderful friends!
We had another wine and then ordered some delicious meals! I did the rack of lamb, and Mary experimented with stroganoff.  The dish is named after one of the members of the influential Stroganov family. A legend attributes its invention to French chefs working for the family, but several researchers point out that the recipe is a refined version of older Russian dishes.
Bob and Donna went for steaks, and we all munched, laughed, drank, and laughed again!
At least my face did not look like it was run through a meat grinder this evening!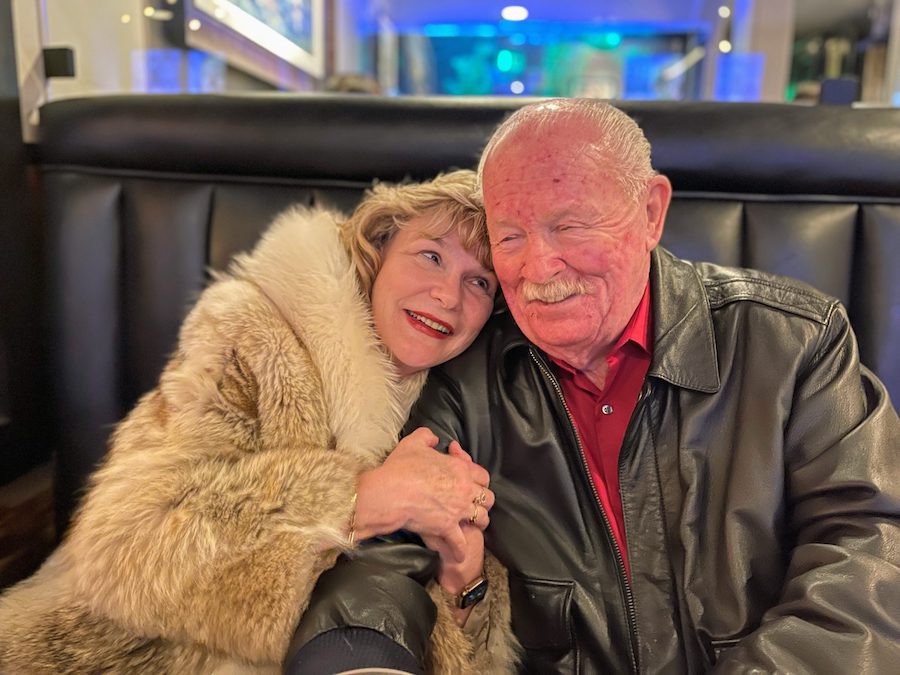 Just us!
It was a lovely dinner with amazing friends, and we were ready to go home.  When we arrived at my house, I could not find my keys??  I called Vicky, and she brought them over to me.  But, how did we drive home?  Well, it turns out Mary has another set of keys to my car and house, so that's why the car started at Patty's Place.
It was just a year since Sue's passing and it was a difficult day but with support from friends and the understyanding of a wonderful lady, I made it through the day. Thank you all!