The Hoki was super

Did You Know? - Did You Know? - The blue grenadier, hoki, blue hake, New Zealand whiptail, whiptail or whiptail hake, Macruronus novaezelandiae, is a merluccid hake of the family Merlucciidae found around southern Australia and New Zealand at depths of between 10 and 1,000 m (33 and 3,300 ft). Its length is between 60 and 120 cm (24 and 47 in). The meat of the fish is white.

he blue grenadier is the subject of a large commercial fishery industry in New Zealand, which has been certified by the Marine Stewardship Council as well-managed and sustainable in March 2001. New Zealand has established a fishing quota of about 100,000 tons. The first MSC certification ended in April 2007. Reassessment of the certification commenced in early 2005 and finished in October 2007.

A 2009 New York Times article raised questions over the sustainability of blue grenadier fishing practices around New Zealand, though its conclusions were disputed by New Zealand representatives. However, recent quotas on catches have declined by nearly 2/3rds from 275,000 to 100,000 tons.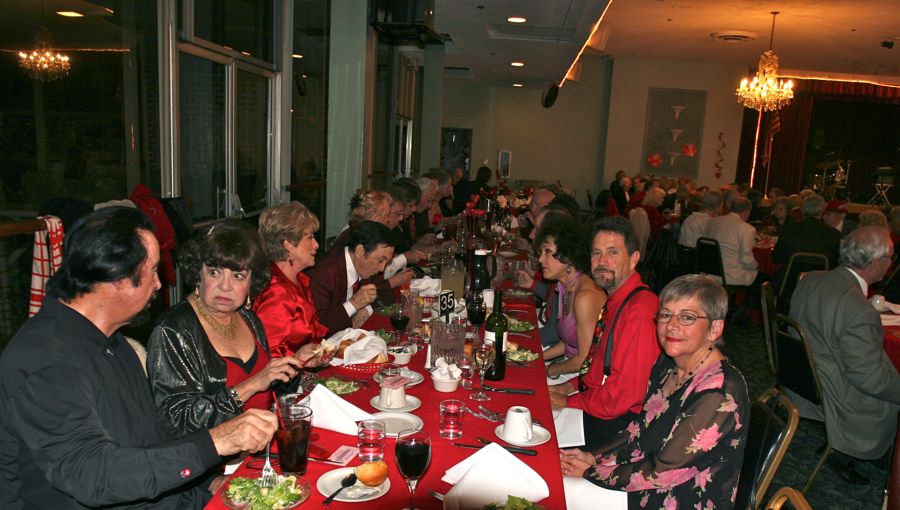 The table, she is full this evening

We can't even see to the other end
Who Is Here This Evening??

A mighty salute from Vance and a great smile from Gladys
Did You Know? - A salute (also called obeisance) is a gesture or other action used to display respect. Salutes are primarily associated with armed forces, but other organizations and civil people also use salutes.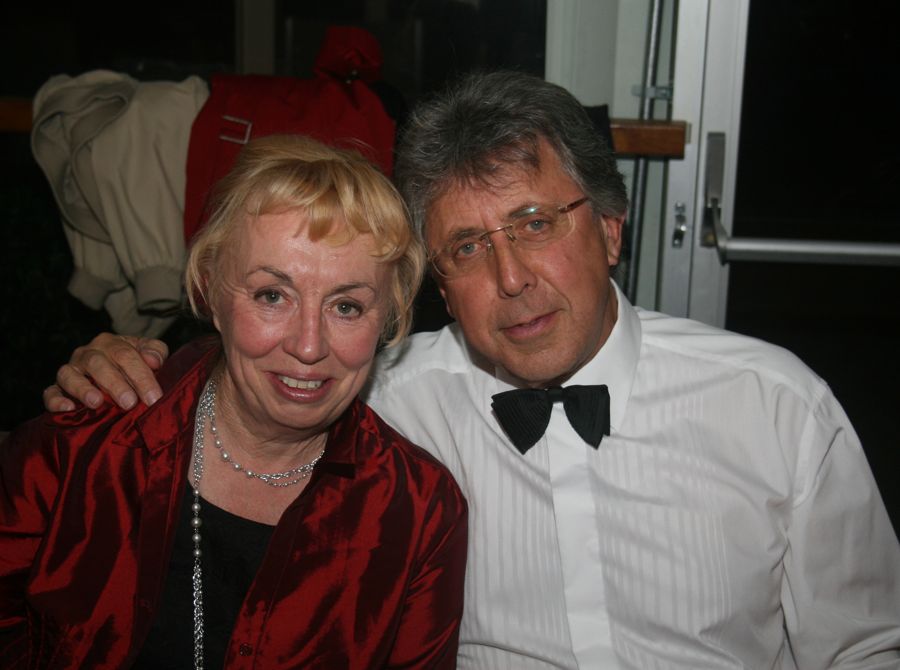 The UK is well represented by Jan and Brian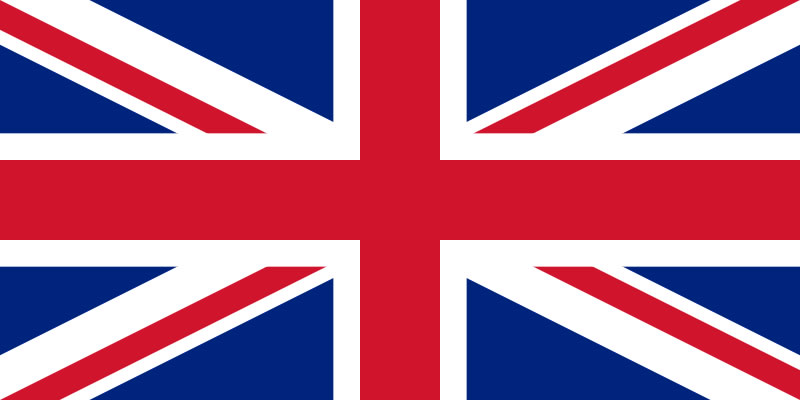 Vicky and Del

AJ and Laura all the way from Sun City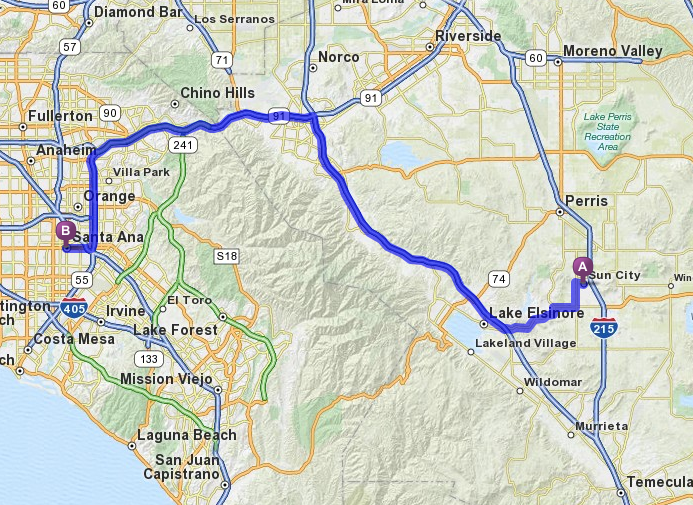 58 miles of 1 hour 8 minutes from home.... Glad they joined us!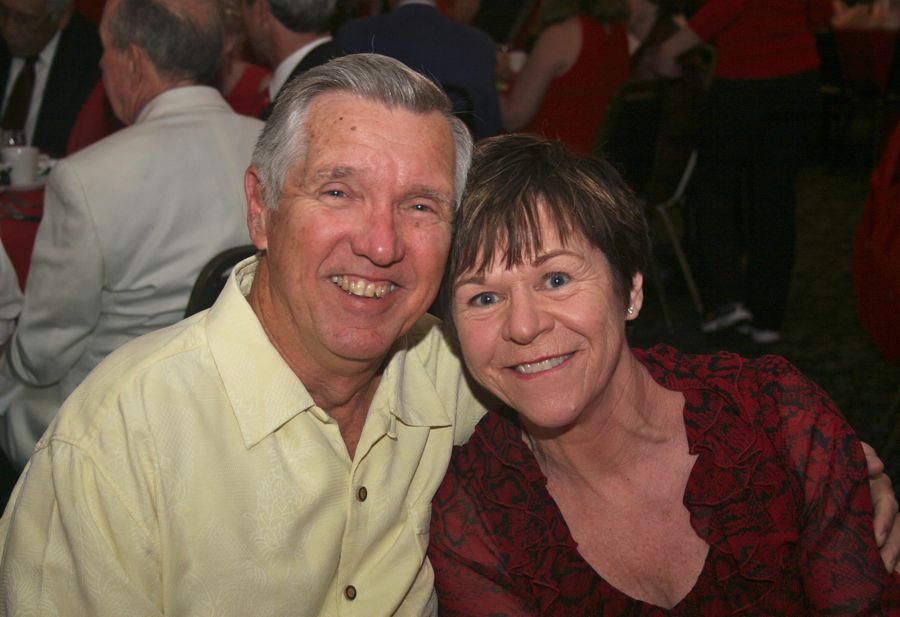 Speaking of maps.... "Wrong way Roberts" and Kathy made it this evening

Ed does not get lost since he bought his magic cow... Her name is "Mapper"

Herbie and Irene ... Herb sells ice cream at the dance breaks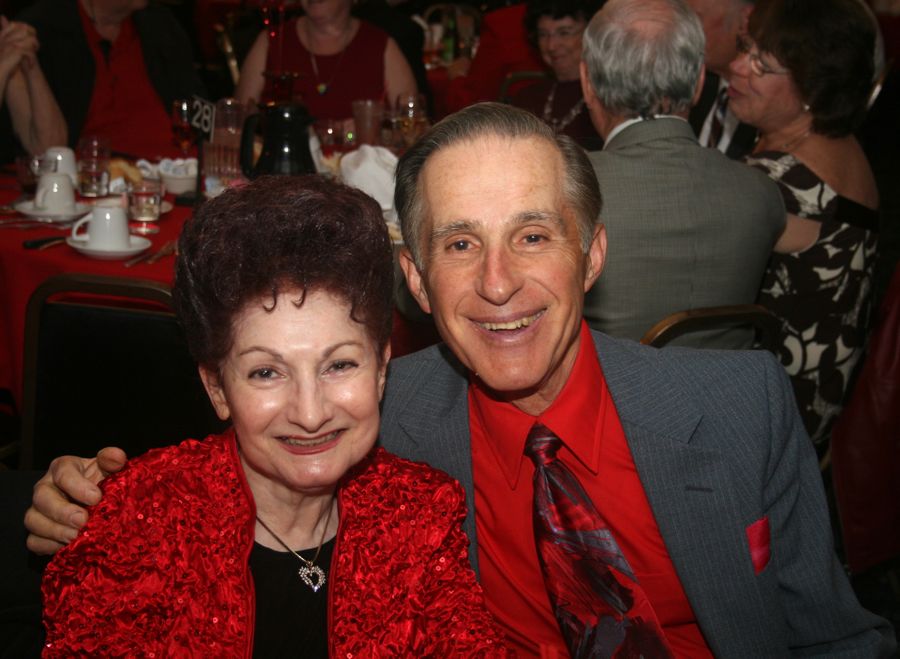 Marcia and Leon

Donna and Bob

Bob and Sue.... Whoa, wait just a minute here... That's not right!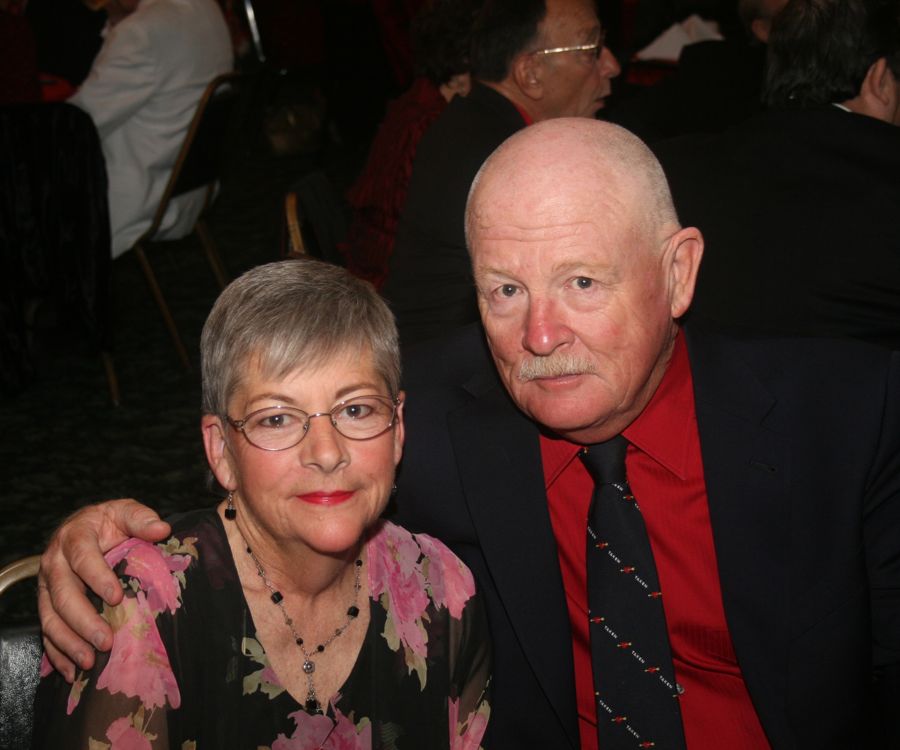 Sue and Paul... That's better
Introductions Are Over... Time For Fun!!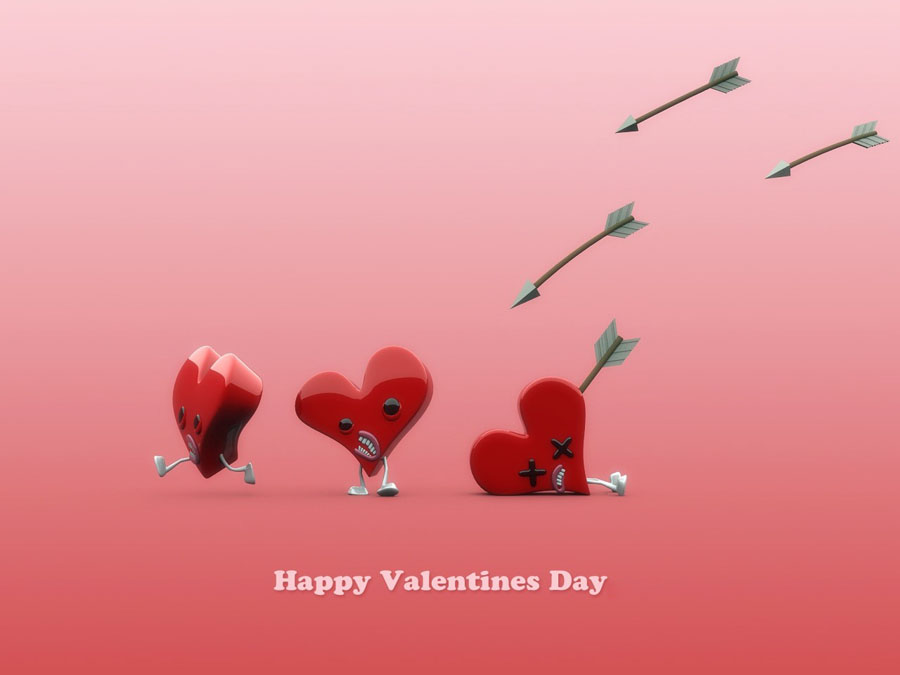 Dinner is about to arrive so it is time to dance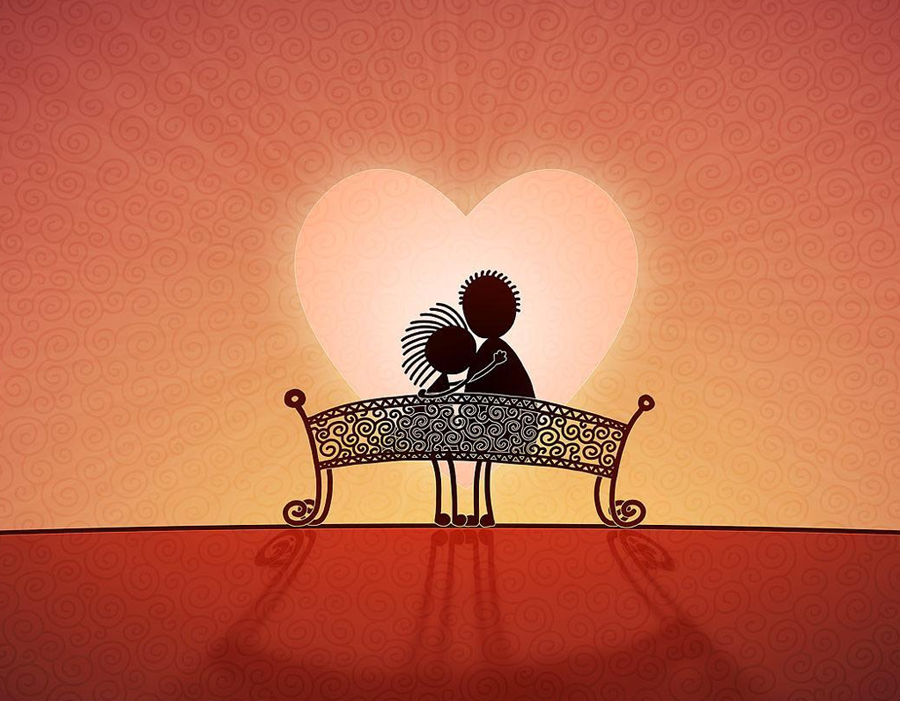 No sitting allowed...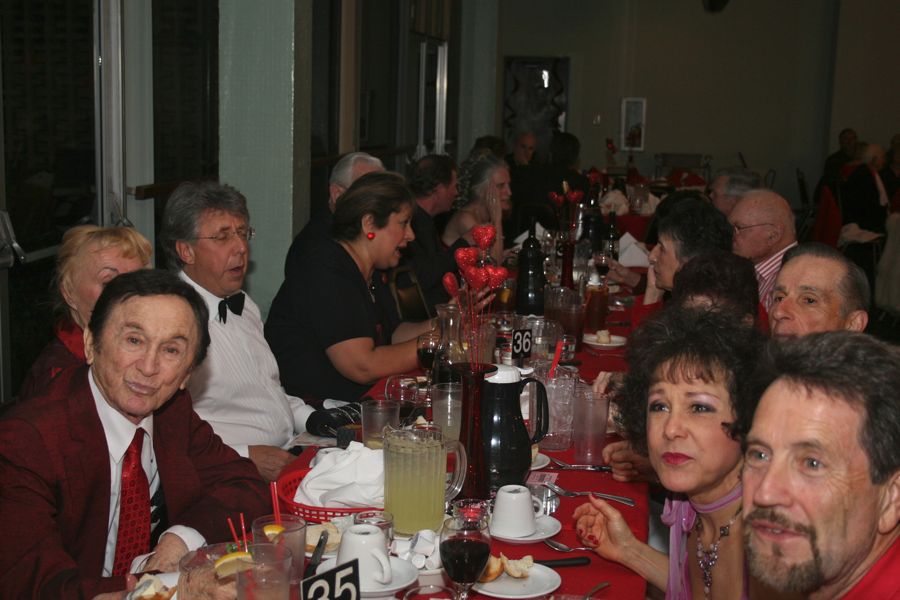 We bring out own masseuse
Did You Know? - Massage is the manipulation of superficial and deeper layers of muscle and connective tissue to enhance the function and promote relaxation and well-being. The word comes from the French massage "friction of kneading", or from Arabic massa meaning "to touch, feel or handle" or from Latin massa meaning "mass, dough", cf. Greek verb μάσσω (massō) "to handle, touch, to work with the hands, to knead dough". In distinction the ancient Greek word for massage was anatripsis, and the Latin was frictio.
Massage involves acting on and manipulating the body with pressure – structured, unstructured, stationary, or moving – tension, motion, or vibration, done manually or with mechanical aids. Target tissues may include muscles, tendons, ligaments, skin, joints, or other connective tissue, as well as lymphatic vessels, or organs of the gastrointestinal system. Massage can be applied with the hands, fingers, elbows, knees, forearm, and feet. There are over eighty different recognized massage modalities. The most cited reasons for introducing massage as therapy have been client demand and perceived clinical effectiveness.
In professional settings massage involves the client being treated while lying on a massage table, sitting in a massage chair, or lying on a mat on the floor. The massage subject may be fully or partly unclothed. Parts of the body may be covered with towels or sheets.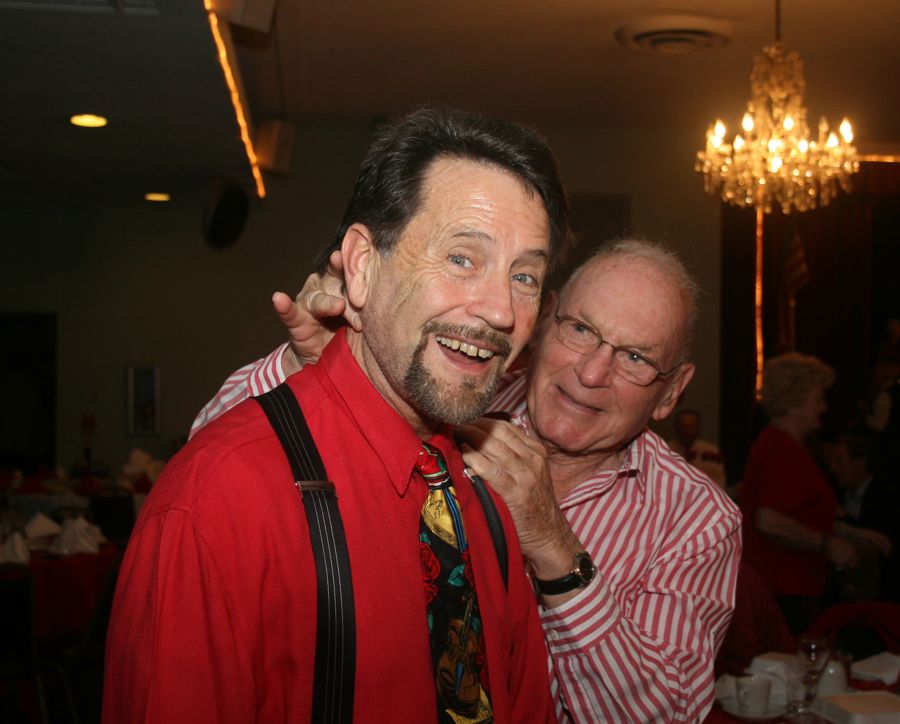 Squeeze just right and the mouth opens!

Bob and Adrienne

Aj & Laura
Neat tie Leon

Talking about ties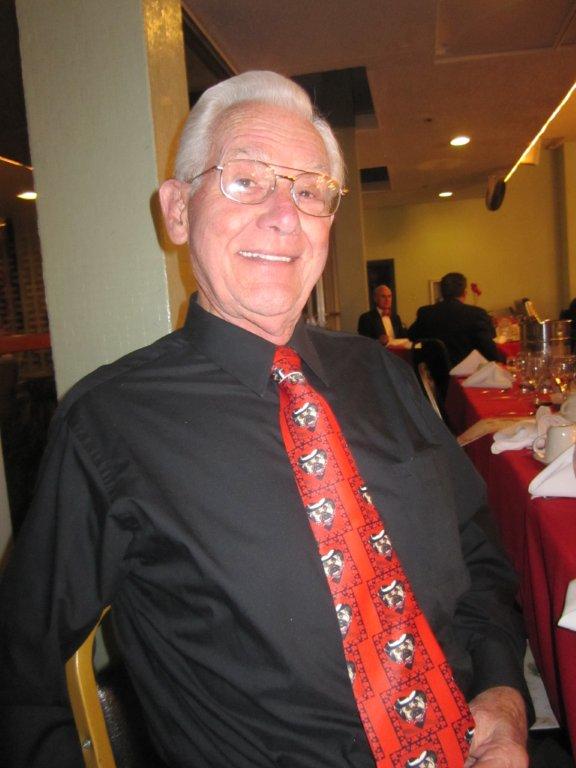 Del is no slouch!

Are we decorated or what????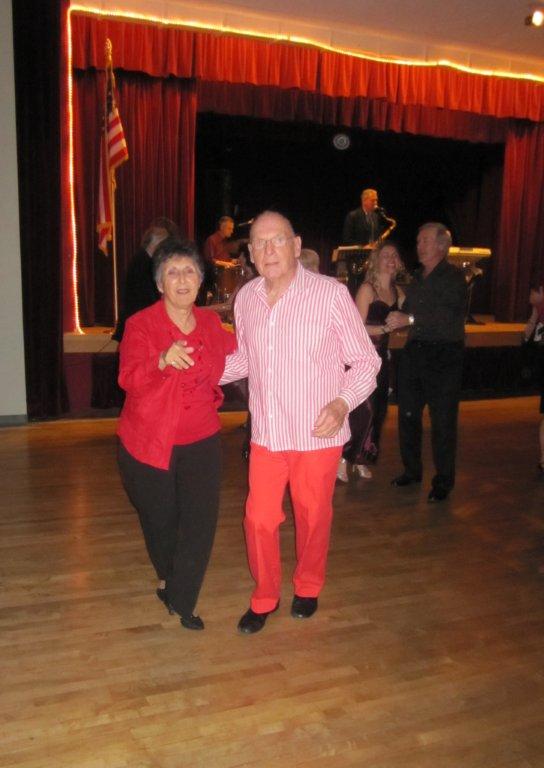 Where ddi he get that shirt???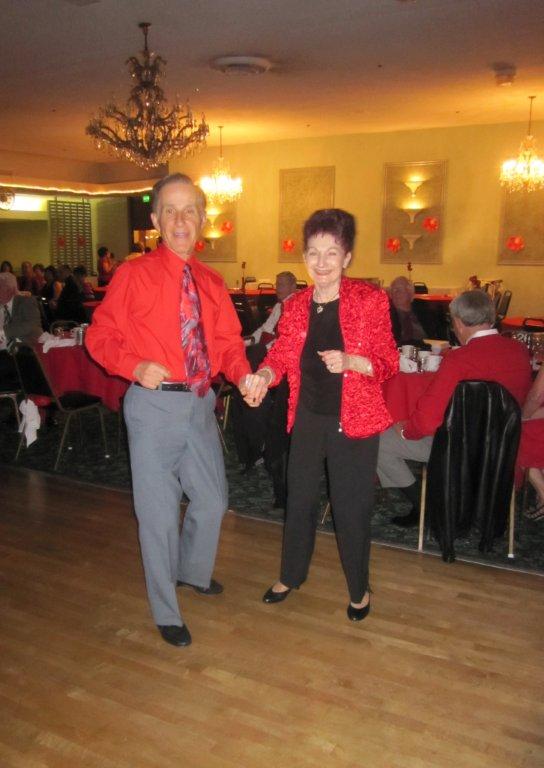 A blaze of red fills the air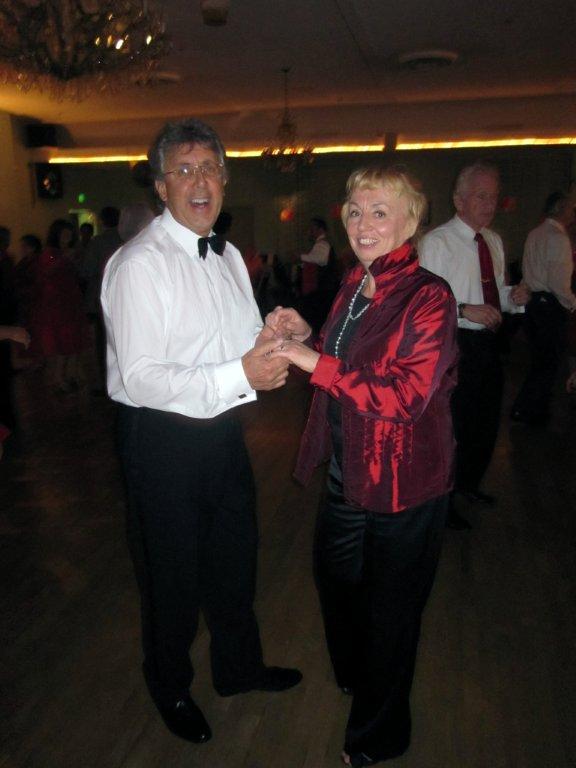 Careful... They dance on the left side of the street

Excellent music this evening
Did You Know? - Larry Fresch is an accomplished singer and sax player in Orange County, California. He began his musical career as child in Sandusky, Ohio, where playing the accordion was a rite of passage with his Italian family. At the age of 10, Larry switched to the saxophone and landed his first professional gig at the age of 14. From there he played in school bands, local clubs and restaurants in the Ohio area. At 19, Larry enlisted in the Navy and attended Navy Music School in Washington DC. His musical accomplishments earned him a place in the Navy Band in Honolulu, where he performed Goodwill Tours throughout the South Pacific and Australia and New Zealand, which included numerous performances at Army Hospitals for wounded soldiers returning from Vietnam. His goodwill and humanitarian service alongside his impressive musical talent earned him an official commendation from the United States Army.
After his tour of duty, Larry joined a band called The Four Sails and was booked as the opening act for Charo and Xavier Cugat at Caesar's Palace. "Those were the glory days of Vegas," says Fresch. "It wasn't uncommon for us to be playing our shows and spotting the likes of Tom Jones, Joey Bishop, and other Vegas legends in the audience. It was an awesome experience."
When the Four Sails ended their run, Larry moved to Las Vegas and opened a music store selling pianos. In 1981 he moved to California and started playing sax with various bands. In 1996 he formed his own band called Larry Fresch and the Fresch Experience. The band performed at venues throughout Orange County, including a five-year run at Avanti's in Mission Viejo and another three years as the House Band for the Dana Point Marriott.
Larry and his band, the "Fresch" Experience are still performing at different venues around the Orange County area. Larry Fresch describes his musical style as high energy big band and swing, reminiscent of the glory days of the great Las Vegas shows, with hints of Louis Prima and Sam Butera. His contagious musical styles can be savored in his live performances and on his CD entitled Happy, available on CD Baby Records.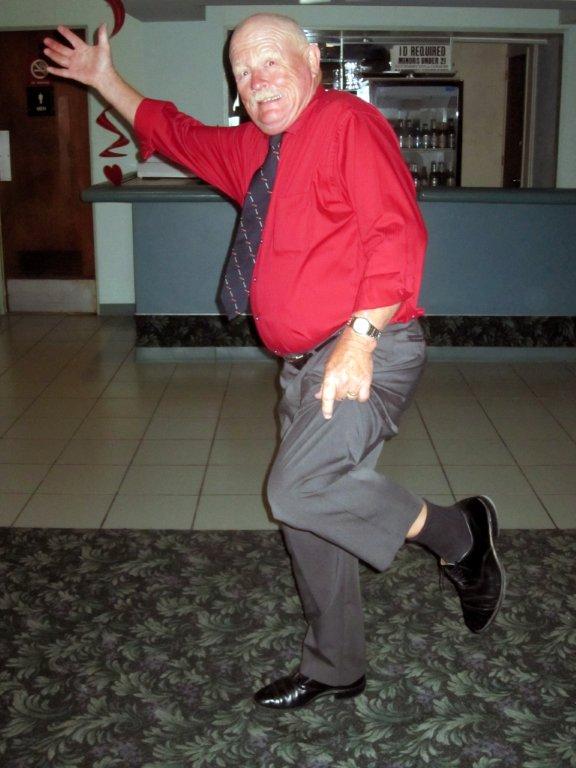 It's a new step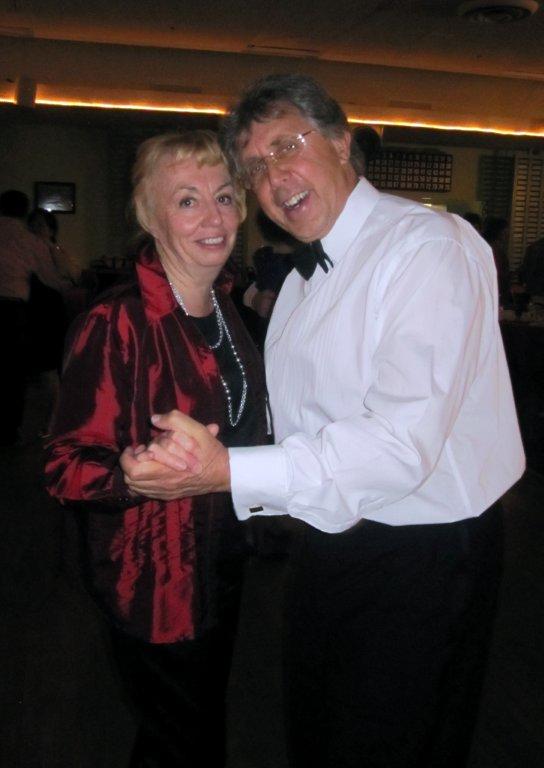 One two three

Kathy is surprised that "Wrong Way Roberts" found the dance floor

Donna and Bob
We Also Bring An English Butler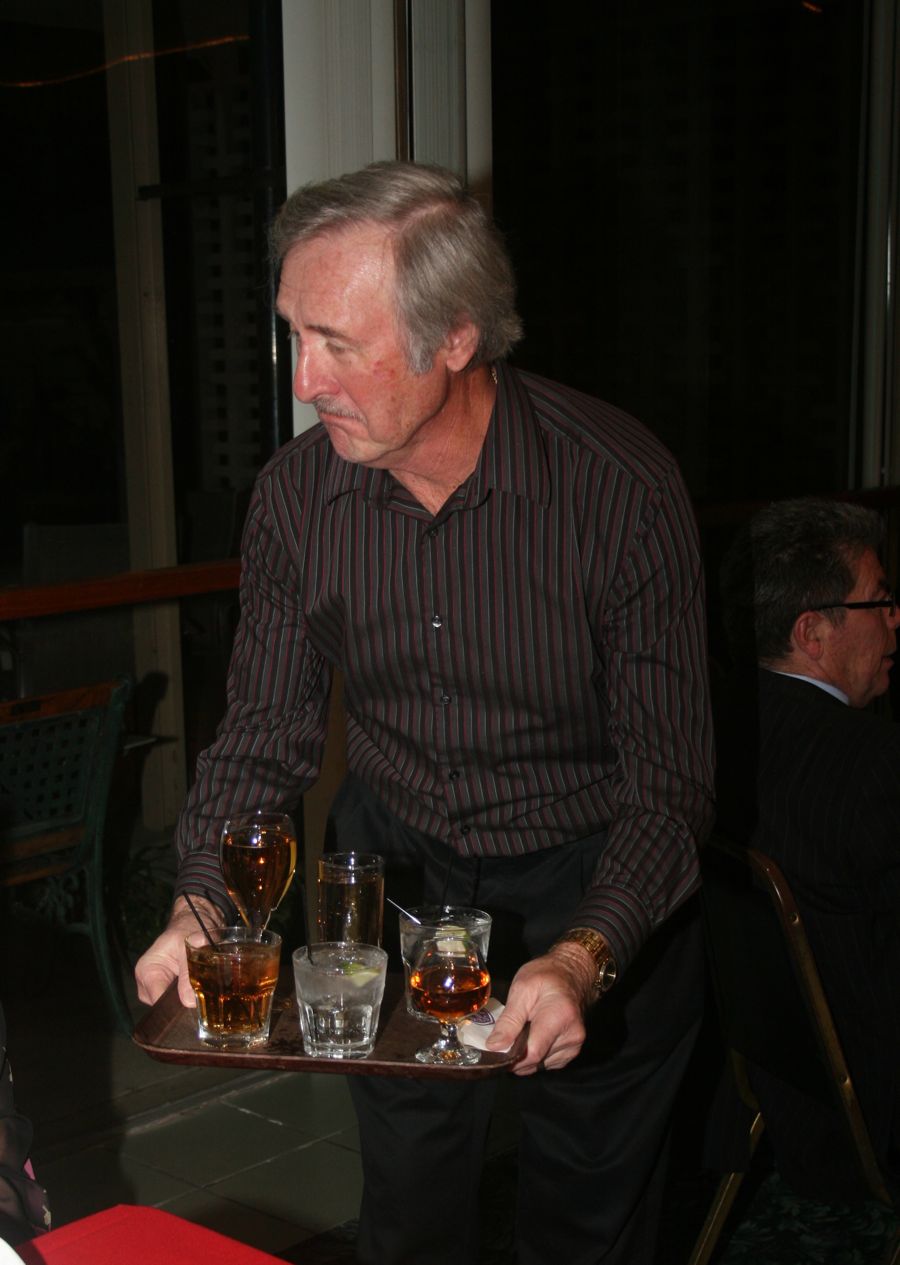 Notice nothing spilling... yet

Nicely done, say what!
Did You Know? - A butler is a servant in a large wealthy household. In great houses, the household is sometimes divided into departments with the butler in charge of the dining room, wine cellar, and pantry. Some also have charge of the entire parlour floor, and housekeepers caring for the entire house and its appearance. A butler is usually male, and in charge of male servants, while a housekeeper is usually a woman, and in charge of female servants. Traditionally, male servants (such as footmen) were better paid and therefore rarer and of higher status than female servants. The butler, as the senior male servant, has the highest servant status.
In modern usage, the butler is in charge of food service, wine, spirits, and silver, supervises other servants, and may perform a wide array of household management duties. Butlers may also be titled majordomo, butler administrator, staff manager, or head of household staff, and in the grandest homes or when the employer owns more than one residence, there is sometimes an estate manager of higher rank than the butler.

He is hired!!
Meanwhile The Dance Continues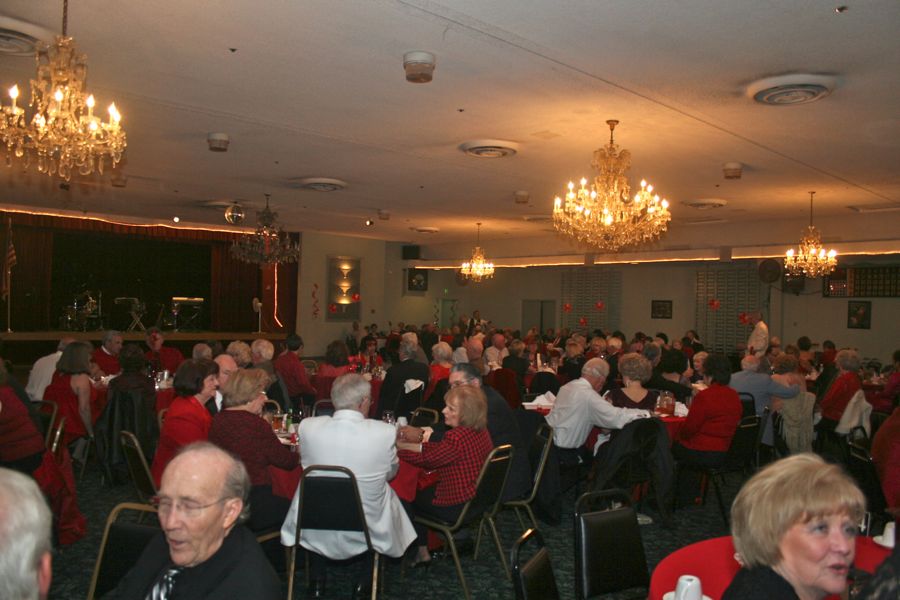 The table setting were beautiful... Thanks Emblems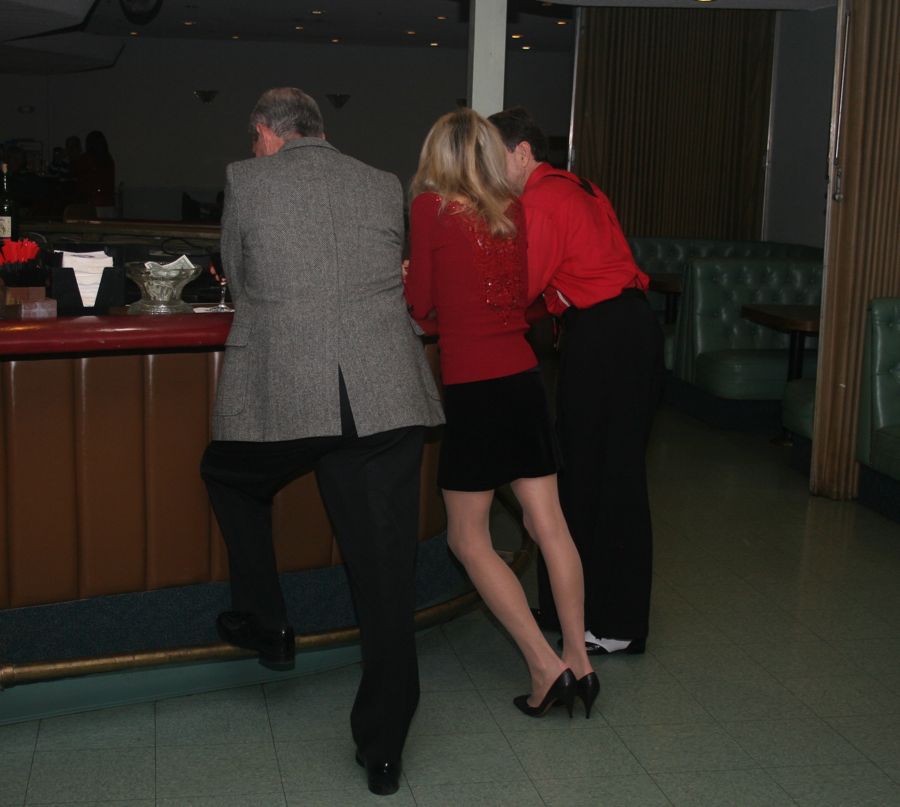 Craig, Marianne, and Bob are holding up the bar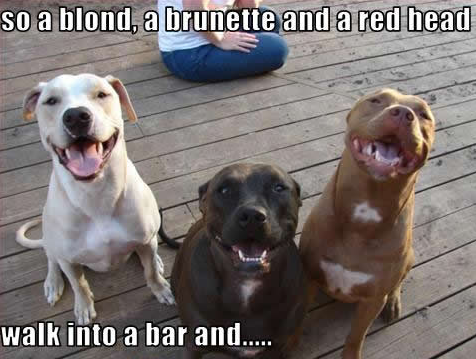 Almost a full house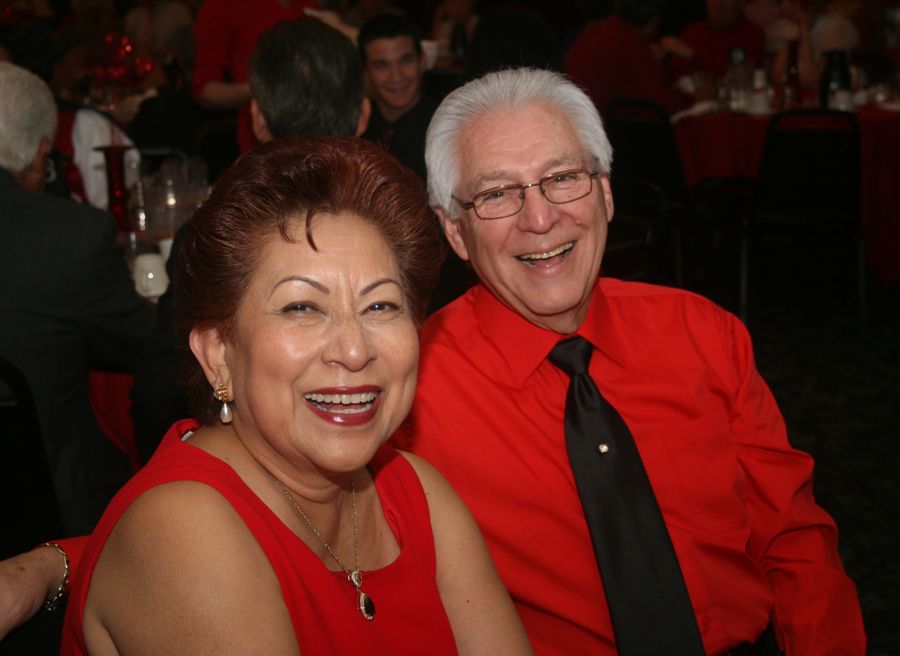 Miles of smiles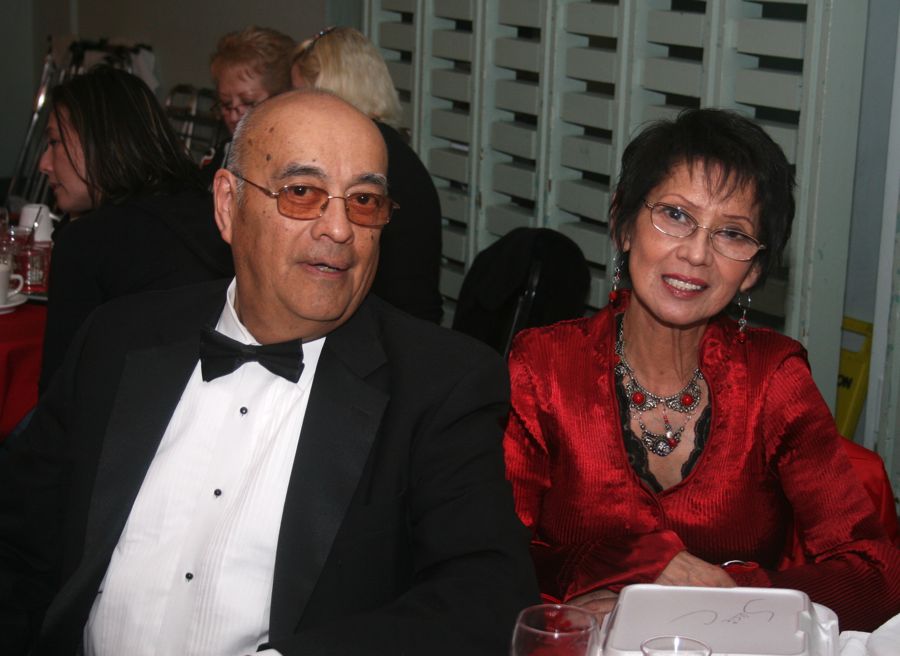 Careful... Its the boss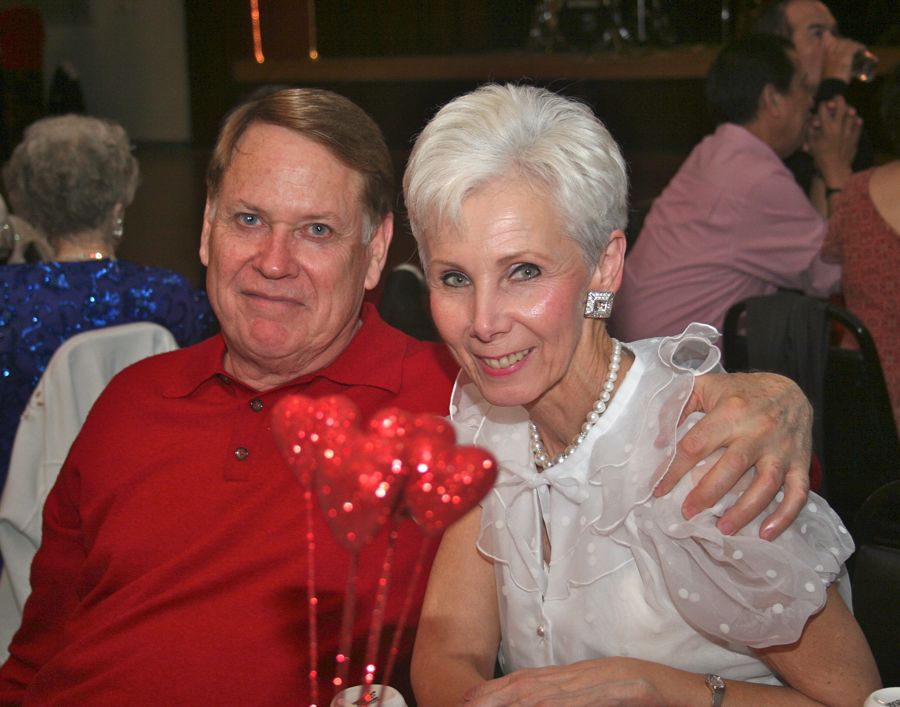 Looking good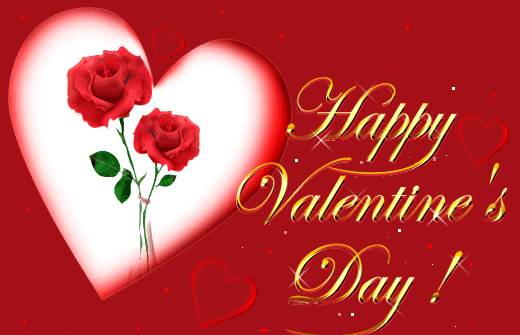 Very interested in the bounce flash techniques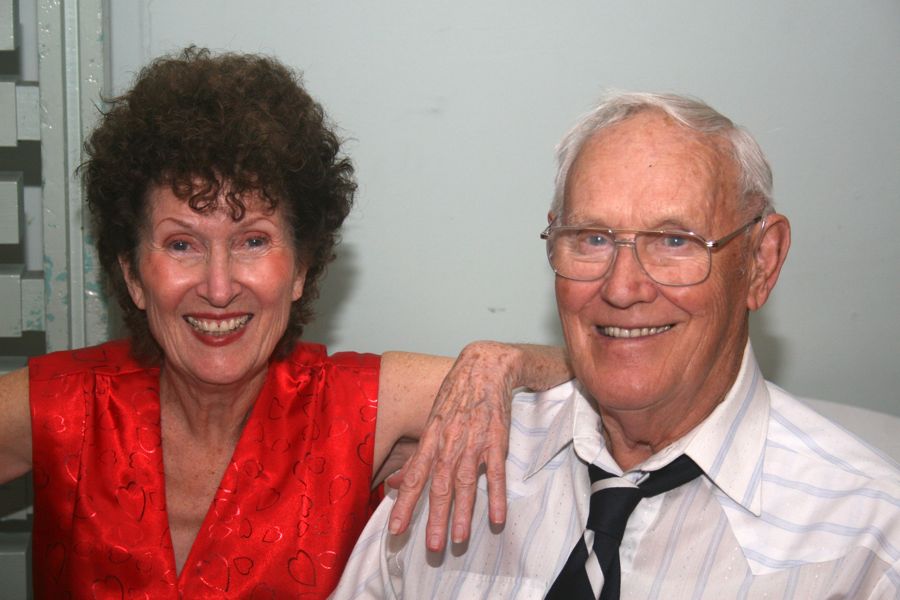 Time to dance

Julie and her cohorts make the evening a success
Did You Know? - In statistics and demography, a cohort is a group of subjects who have shared a particular time together during a particular time span (e.g., people born in Europe between 1918 and 1939; survivors of an aircrash; truck drivers who smoked between age 30 and 40). Cohorts may be tracked over extended periods of time in a cohort study. The cohort can be modified by censoring, i.e. excluding certain individuals from statistical calculations relating to time periods (e.g. after death) when their data would contaminate the conclusions.
The term cohort can also be used where membership of a group is defined by some factor other than a time-based one: for example, where a study covers workers in many buildings, a cohort might consist of the people who work in a given building.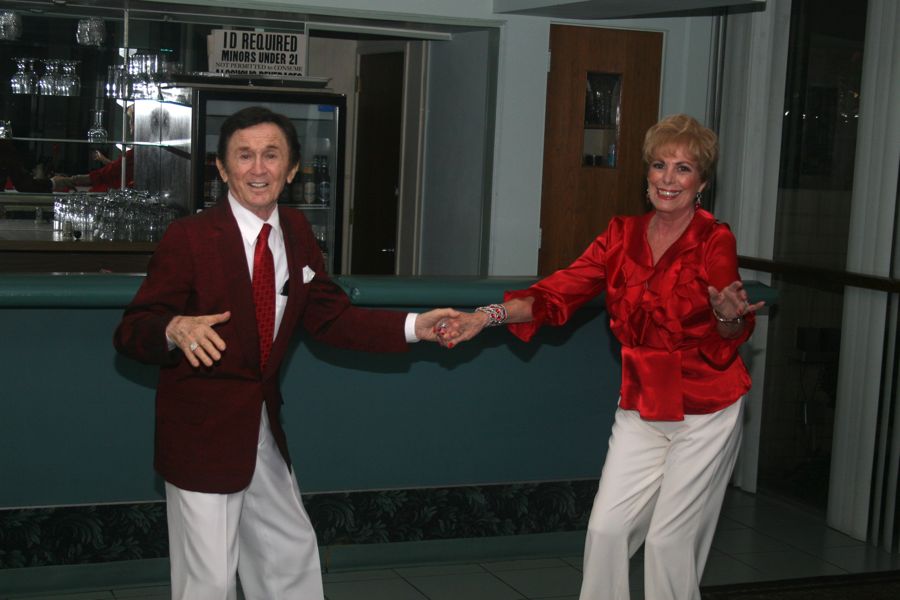 Practice before they go off to the big peoples dance floor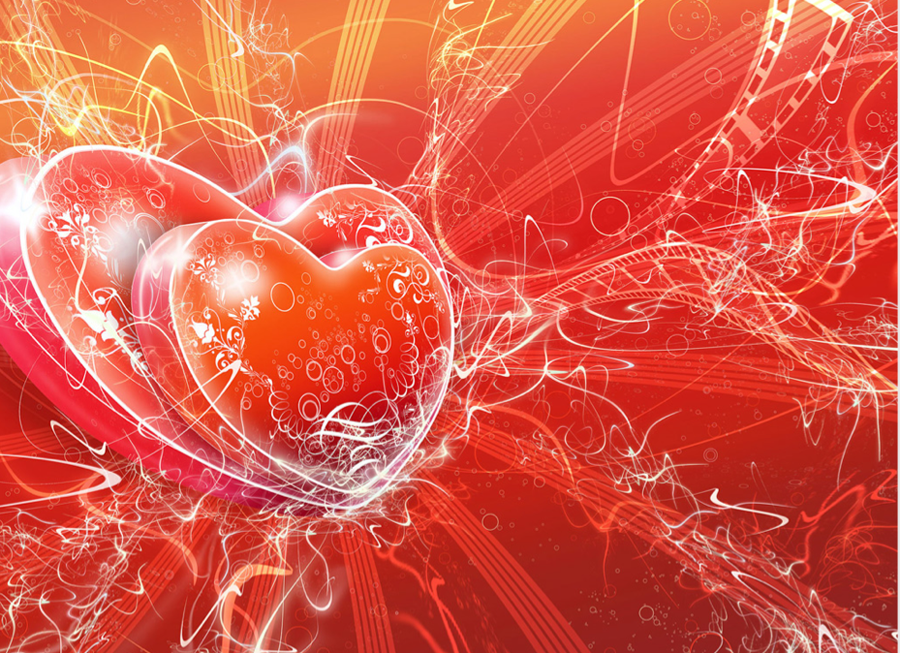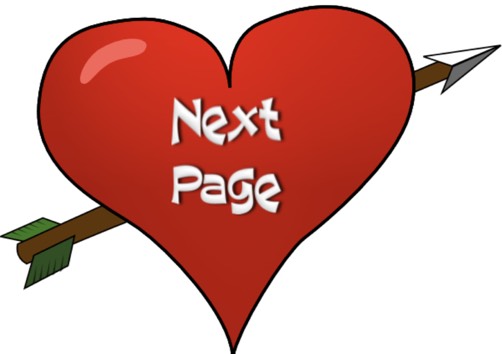 ---