The 2016 Adventure Overview - After Lunch (Page Five)
As we returned to the trmaining winery and wine train after lunch, we heard loud screaming from down the street. The voices sounded familiar... Could it be our "beer people?"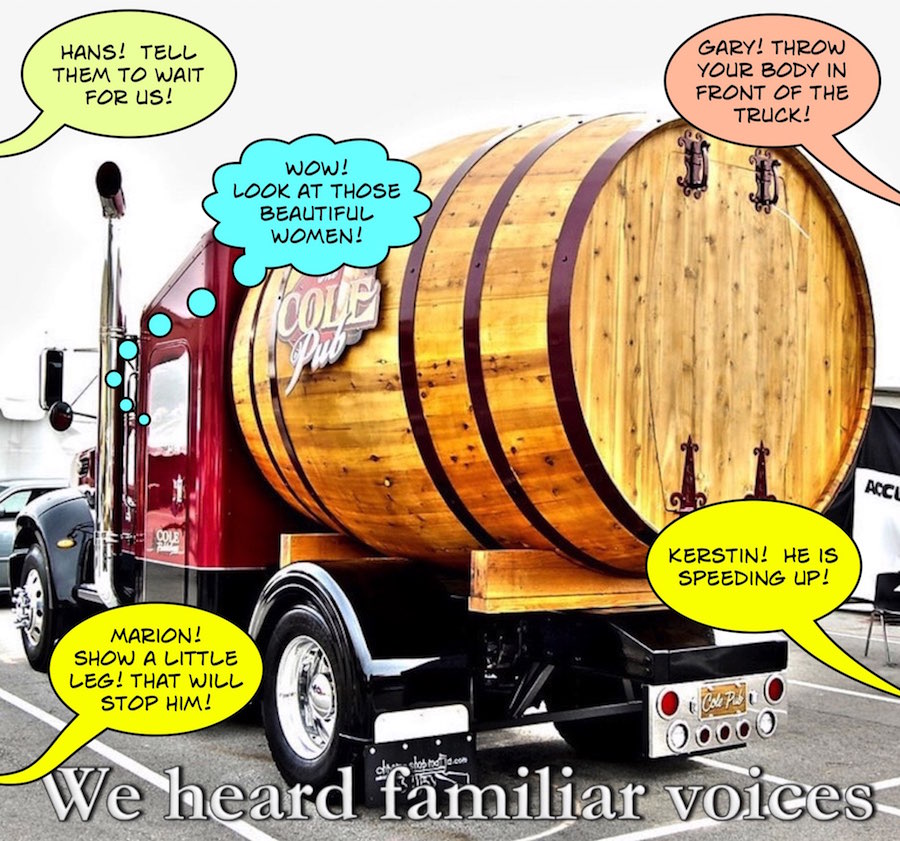 Indeed it was some of ours... We ducked down a side street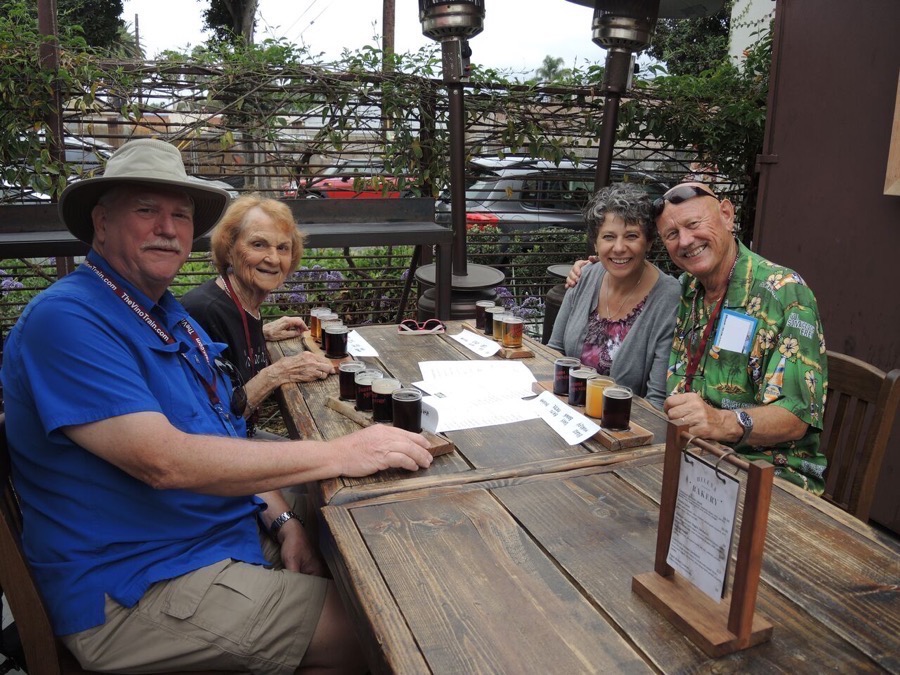 Funny looking wine! (Courtesy of Gary Gray)

They are looking pretty serious here   (Courtesy of Gary Gray)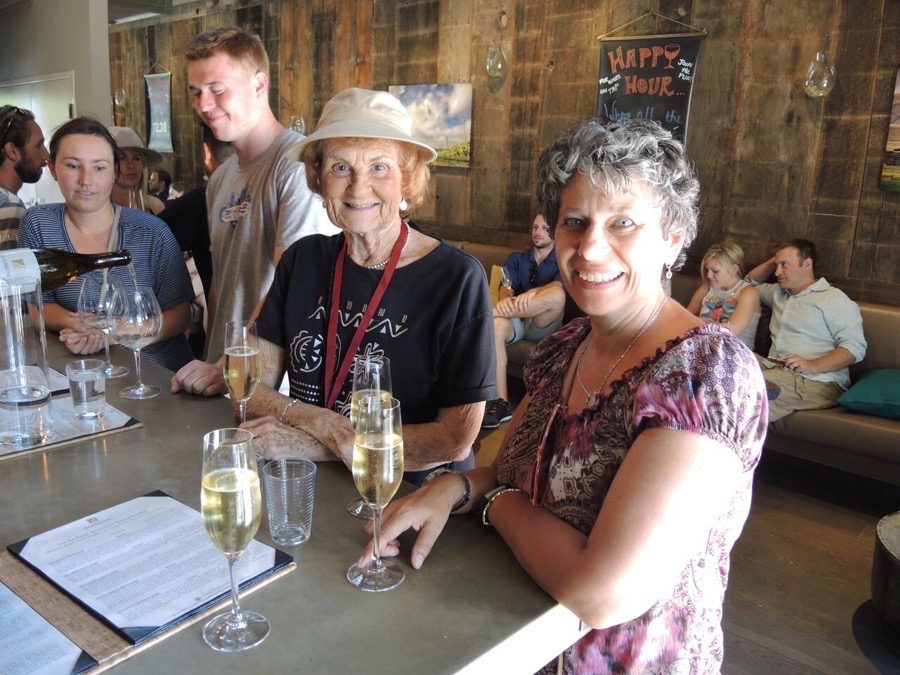 The ladies go for the good stuff   (Courtesy of Gary Gray)

Looking good!   (Courtesy of Gary Gray)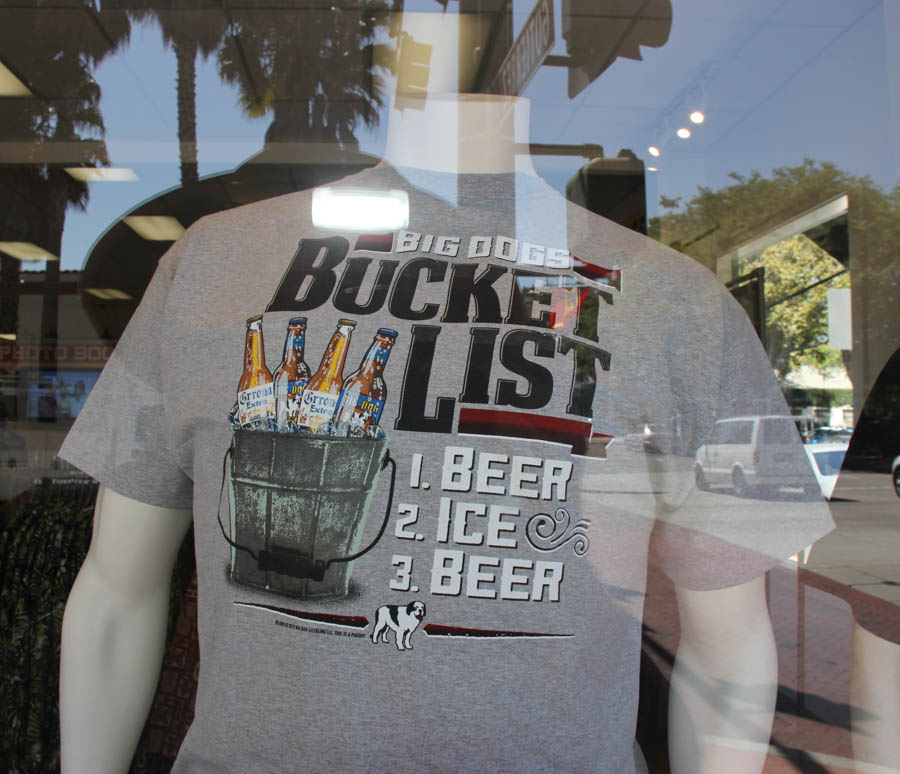 We found T-shirts for the "boys"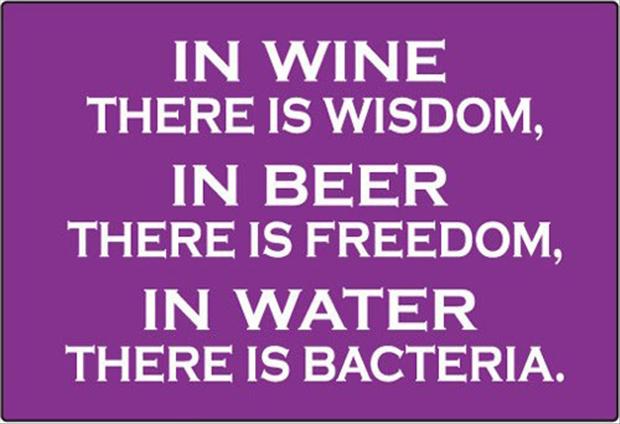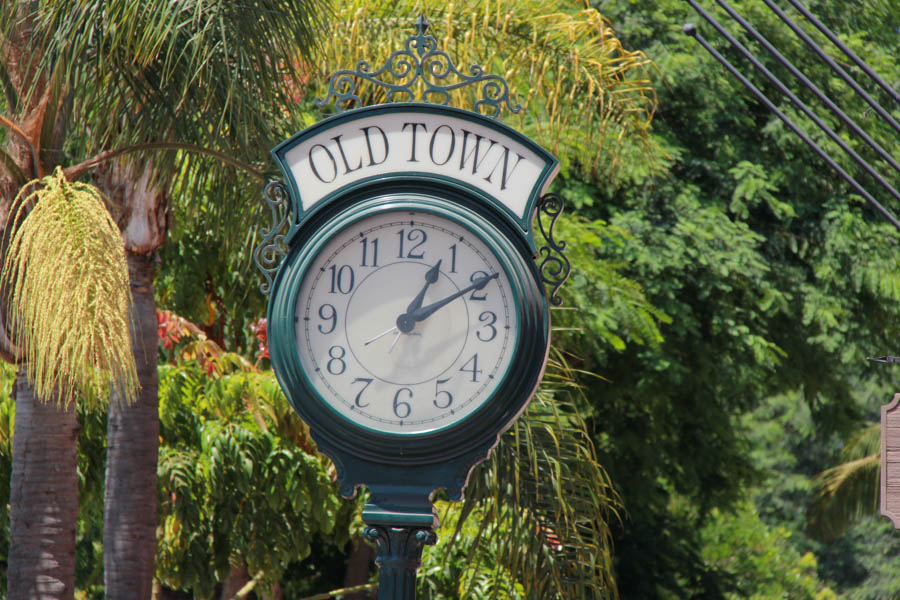 Just in time for our reservation

The streets were crowded with Fiesta goers... It was fun!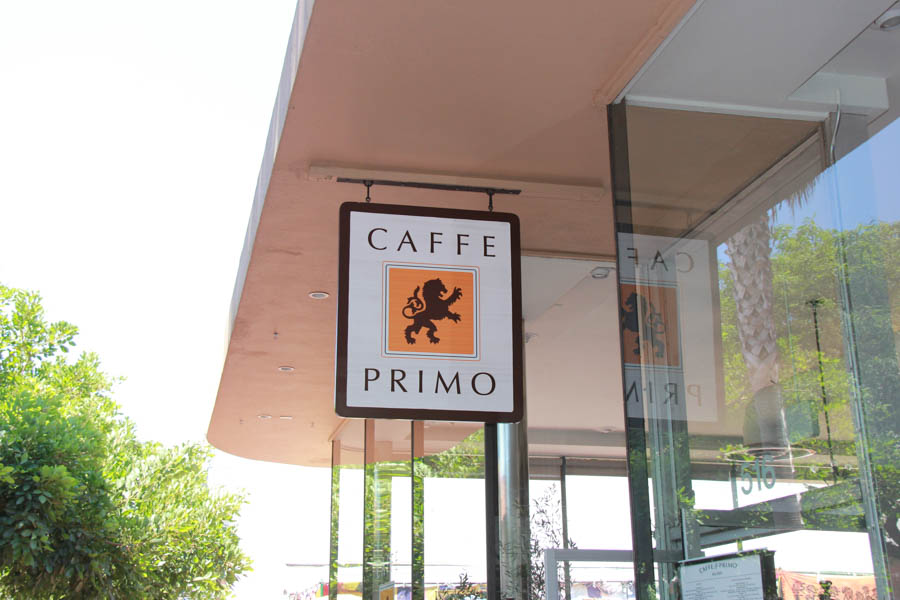 Our old restaurant is now re-opened.... Good plan for next year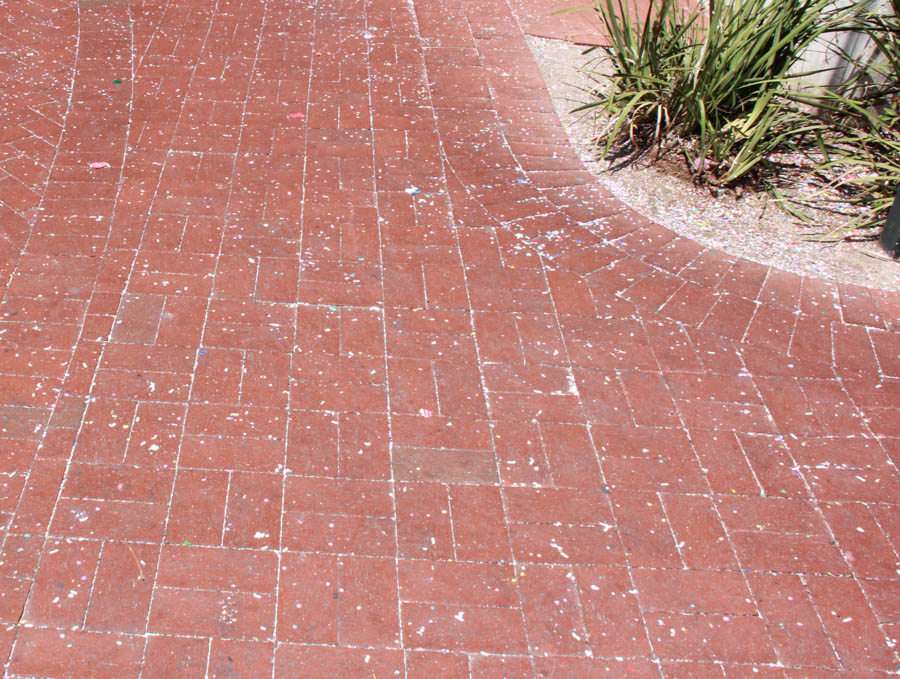 It was raining confetti all day!

Destination achieved! Same as last year but a lot more people

We wonder what's on the menu?

"Were is the audience? I am prepared to do my DANCE OF THE SEVEN VEILS"

OK... We are ready to eat so we can drink some more...

Everybody gets serious... It's decision time!

Our wine guide gets to take a rest!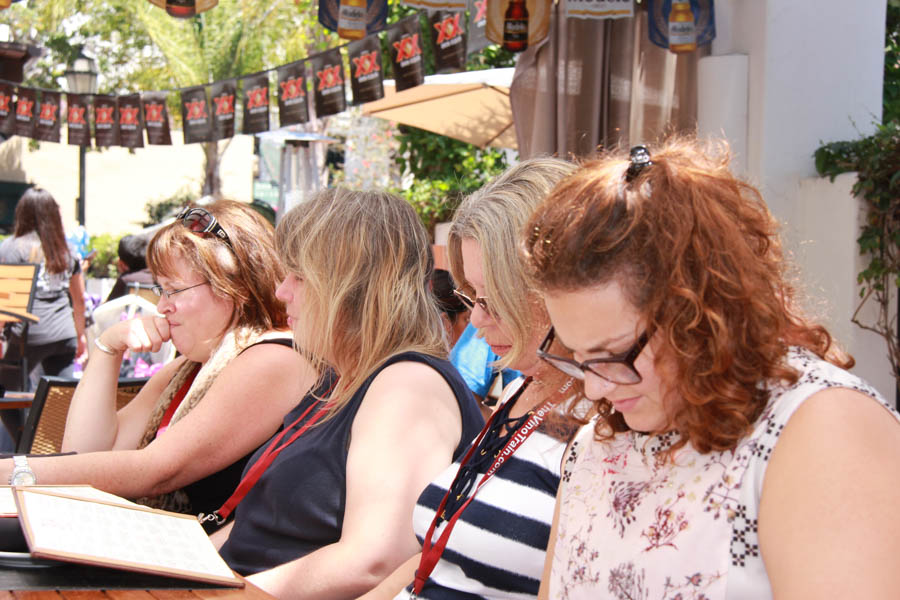 M-m-m-m-m-m-m-m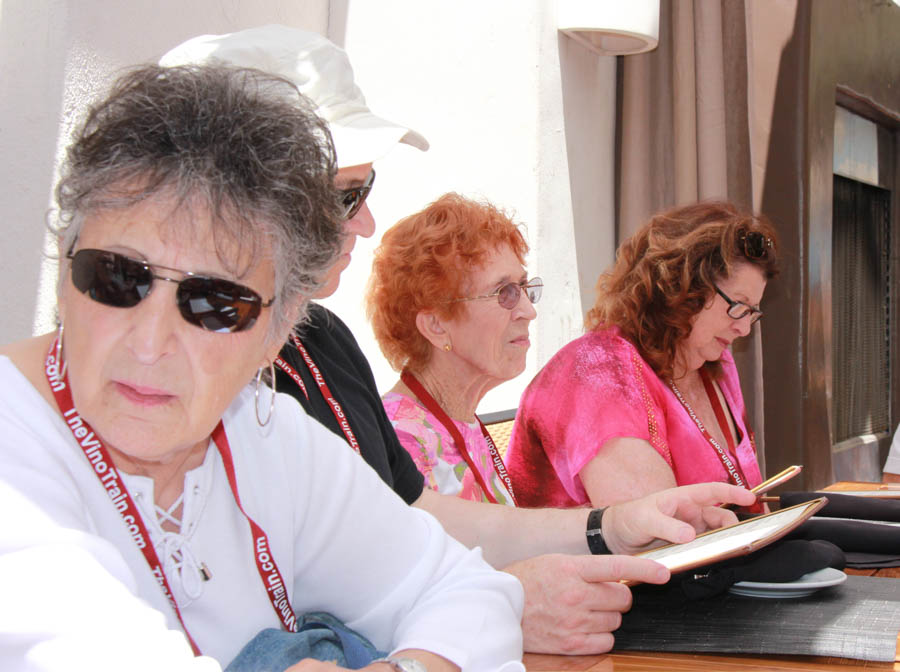 Oh dear!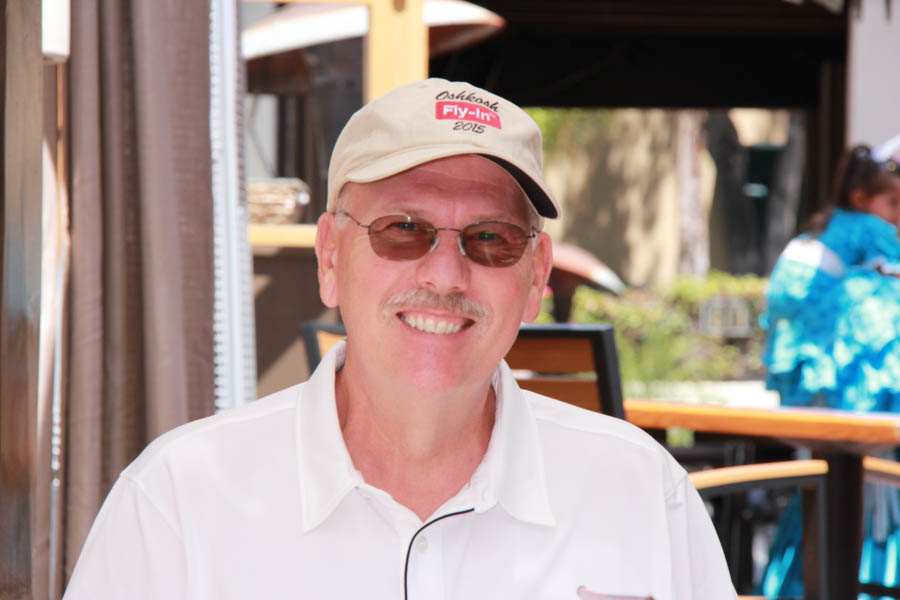 What does this man know that he is not telling us?

"Tell me it isn't so.... They have no Little Tea Pot?"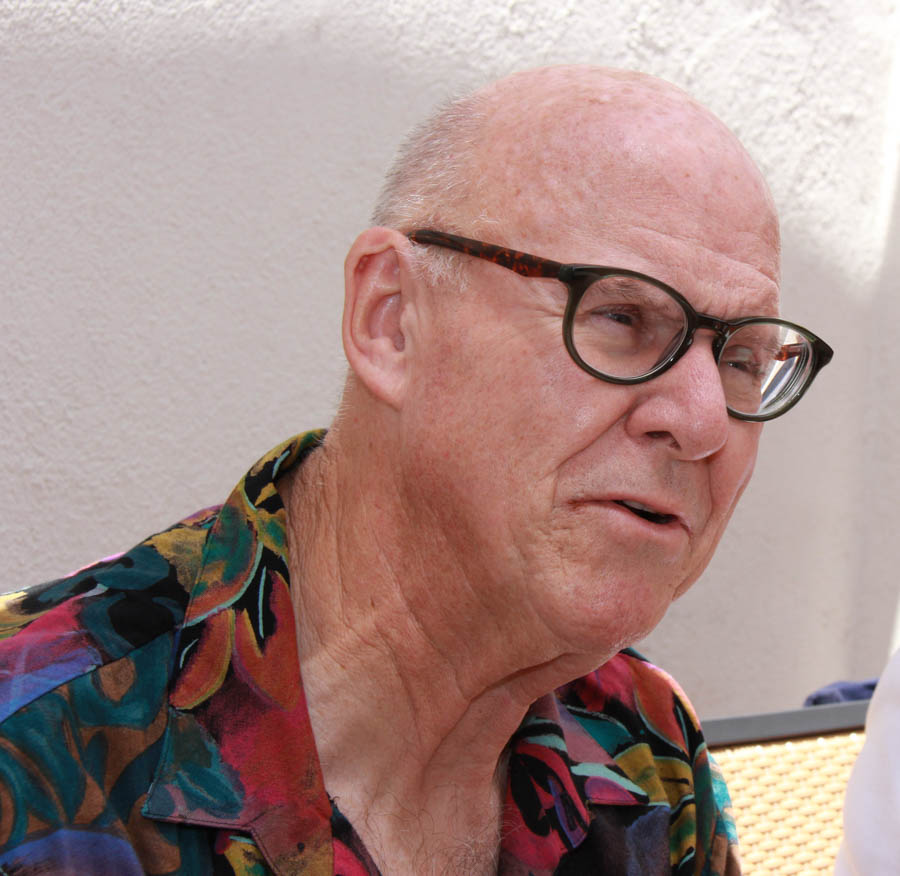 Do NOT be fooled... He is memorizing the menu!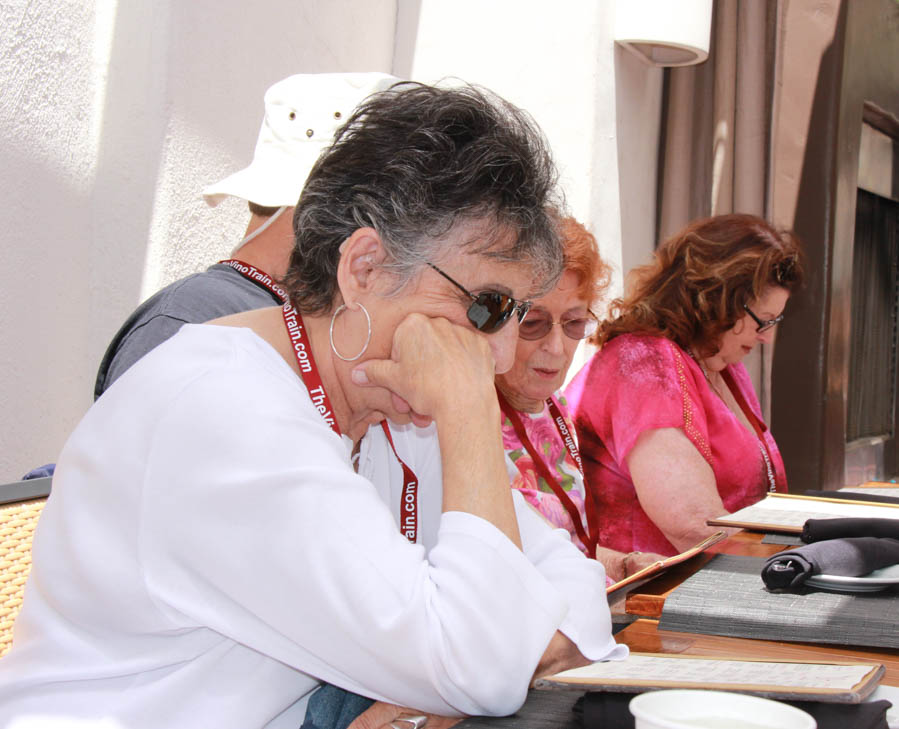 "I must study the menu some more"

Bill places his order

Bill finally tells us his little secret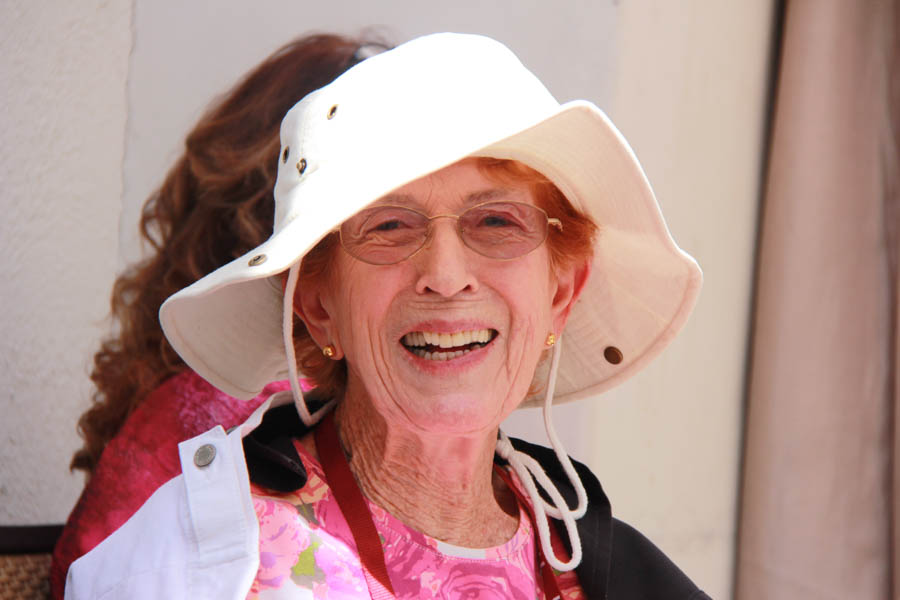 Always a smile!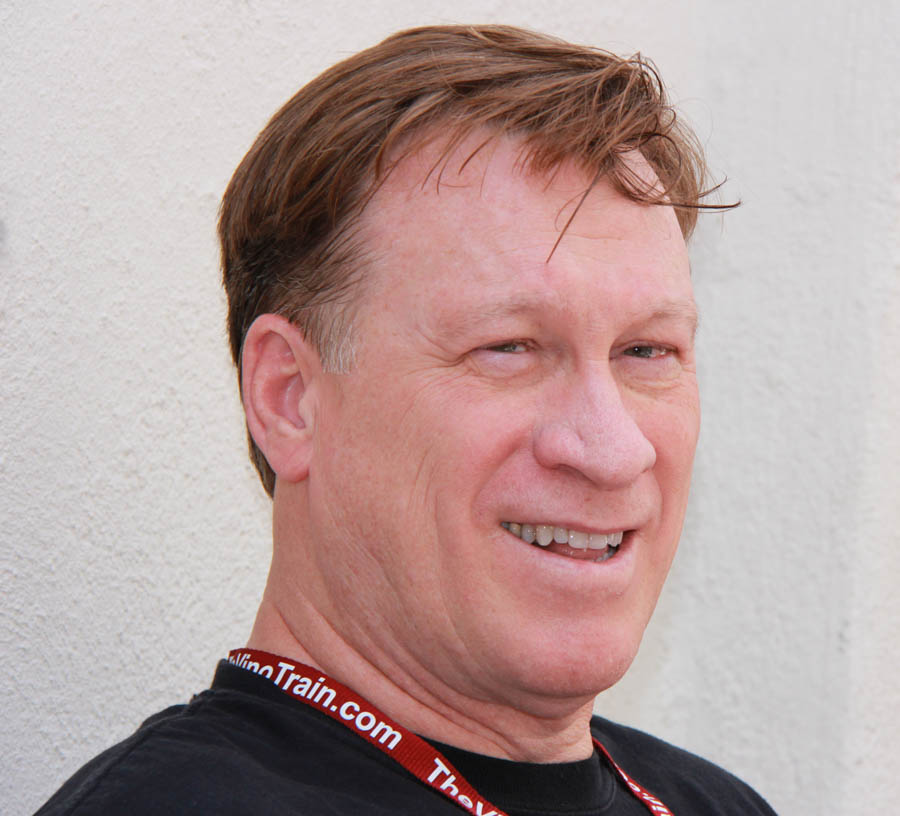 Mike always enjoys the company.... oh, and the wine also!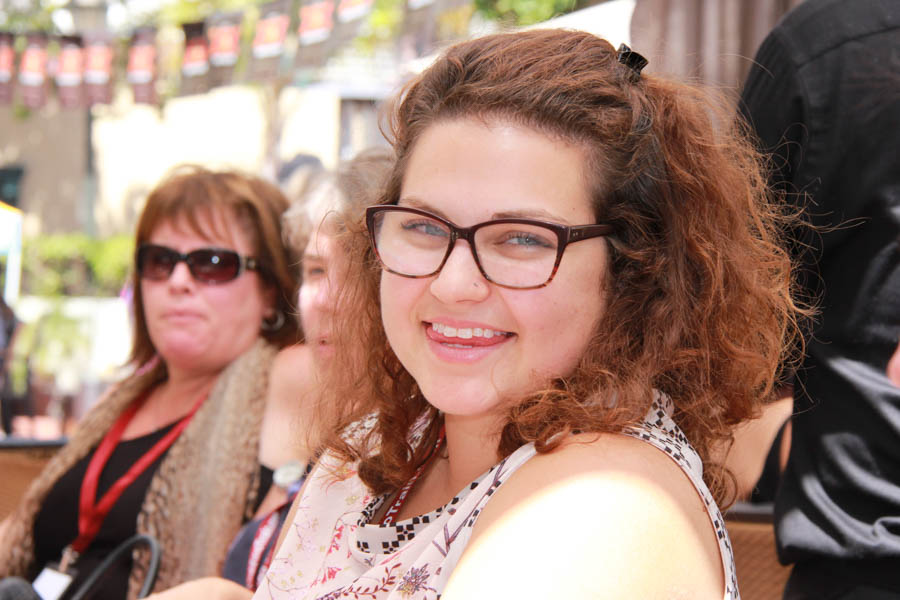 "This is a lot of fun... and the whole group is stober!"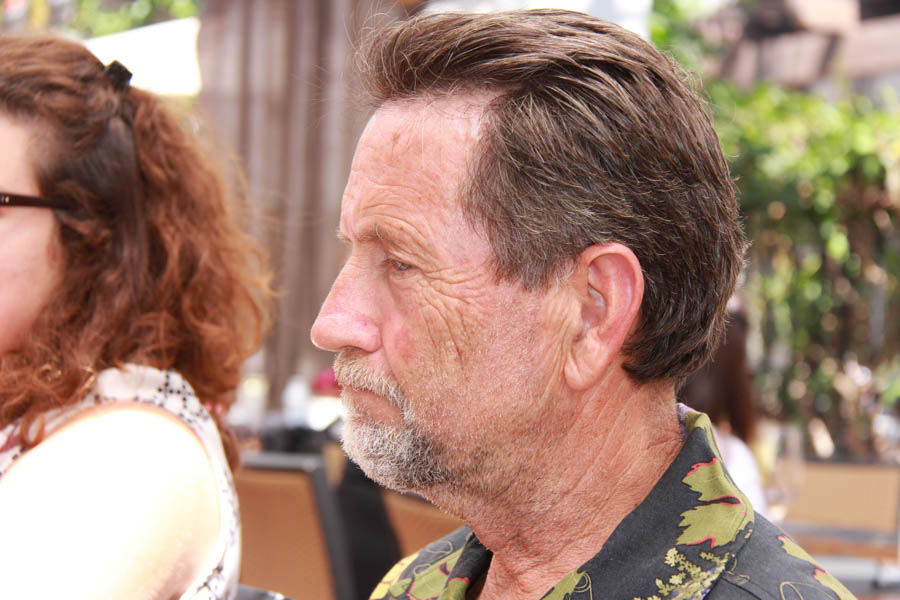 Bob has made his decision... He will share a "Yes Dear"
Did You Know? - The Face on the Milk Carton is a young adult novel written by author Caroline B. Cooney and first published in 1990. Part of The Janie Johnson series, it was later adapted into a film for television.
The book is about a 15-year-old girl named Janie Johnson, who finds out she was kidnapped, and her biological parents are somewhere in New Jersey.
She happens to look down at a milk carton one day, and she sees herself on a milk carton under the heading "Missing Child." Her life gets more stressful as she tries to hide the secret from her "parents," who she believes did not kidnap her.
Janie tells her next-door neighbor, Reeve, everything. Together the two of them unravel all of the secrets surrounding Janie Johnson's life.
The book was number 80 on the most frequently challenged books in the US for 1990-1999 and number 29 for 2000-2009.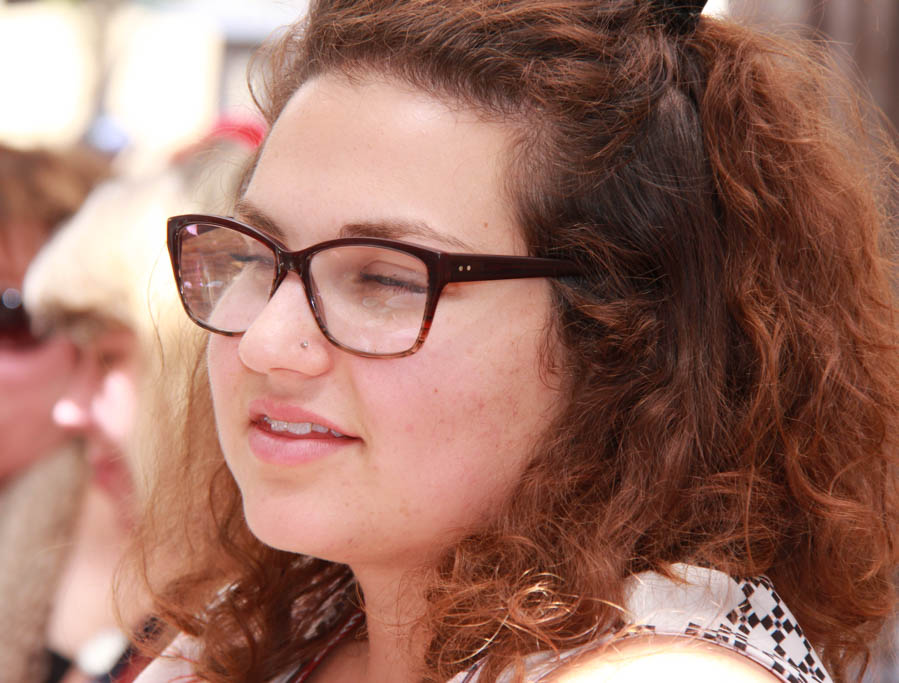 Wine and a burger.... This is the life!

We were out under the stars.... No, really... They are there
you just can't see them in the daylight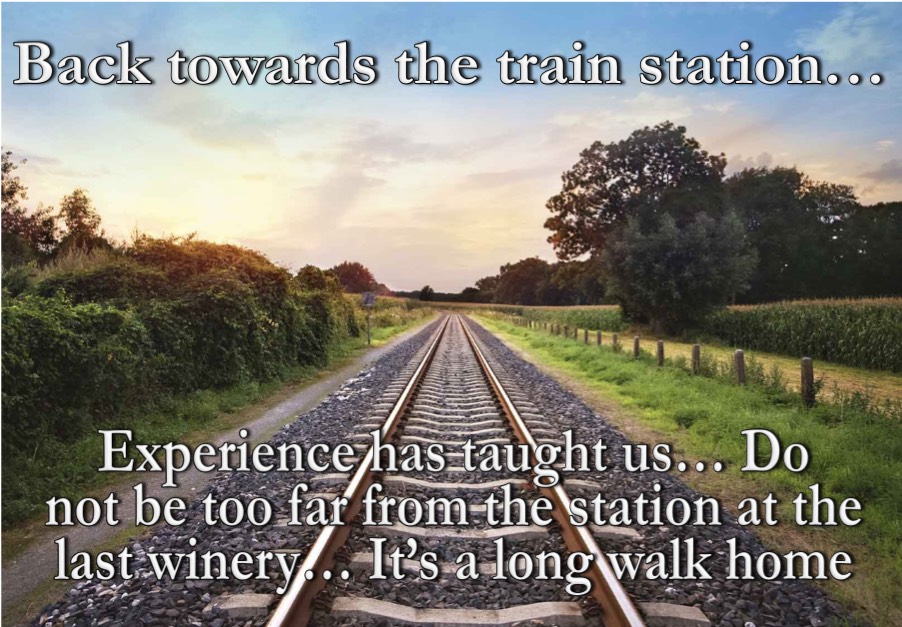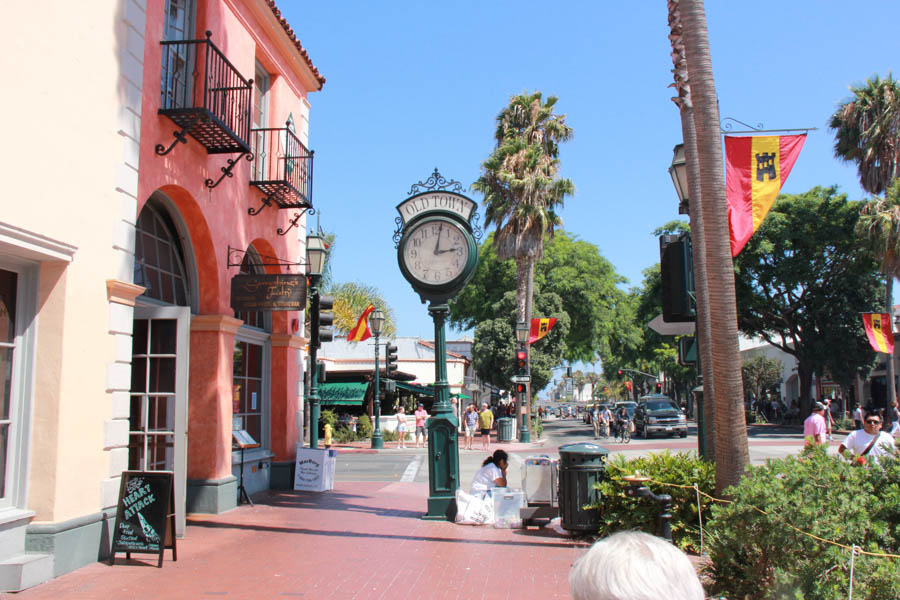 Only 3:00... We have an hour and a half to "taste" and....
what do you do if you must hurry???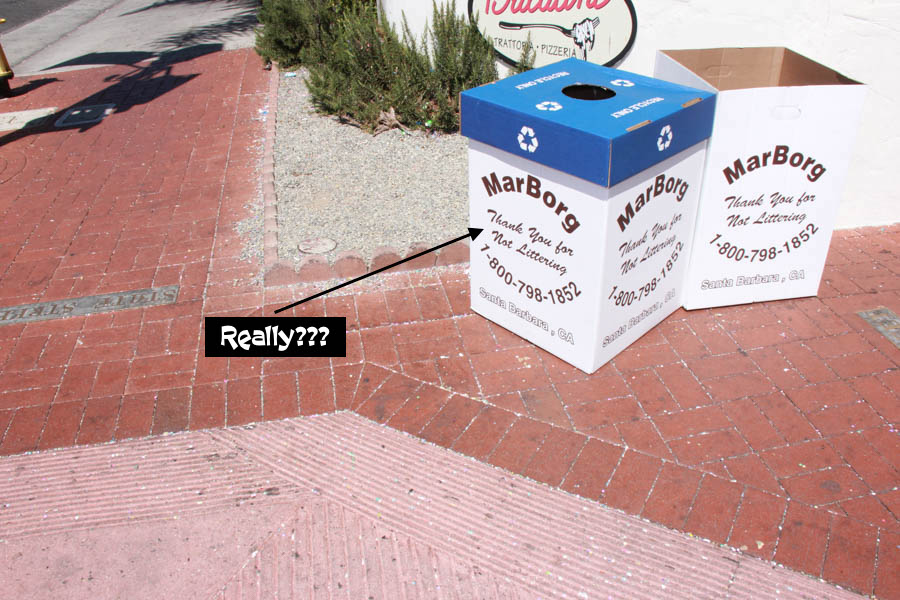 The sign did not seem to work

A busy afternoon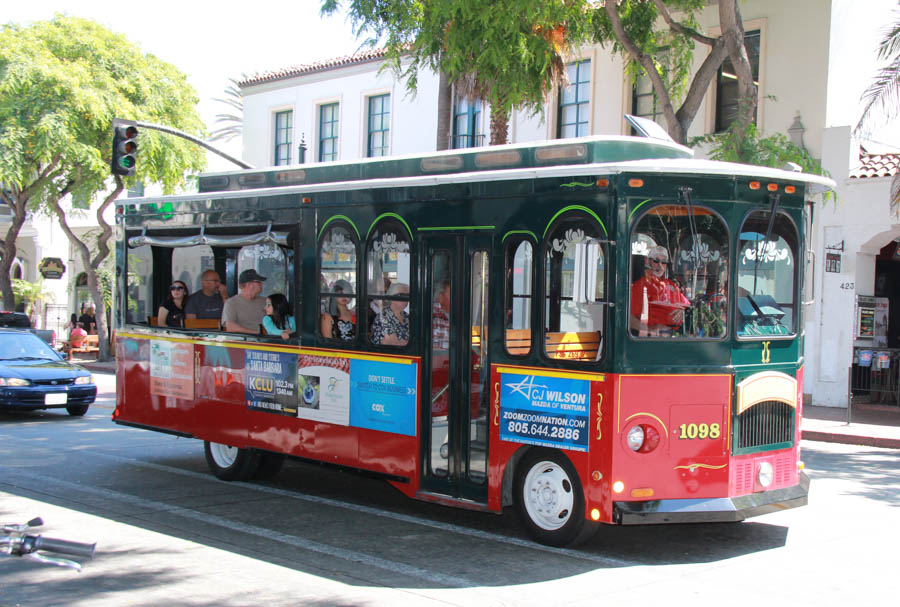 The trams were full of Fiesta folks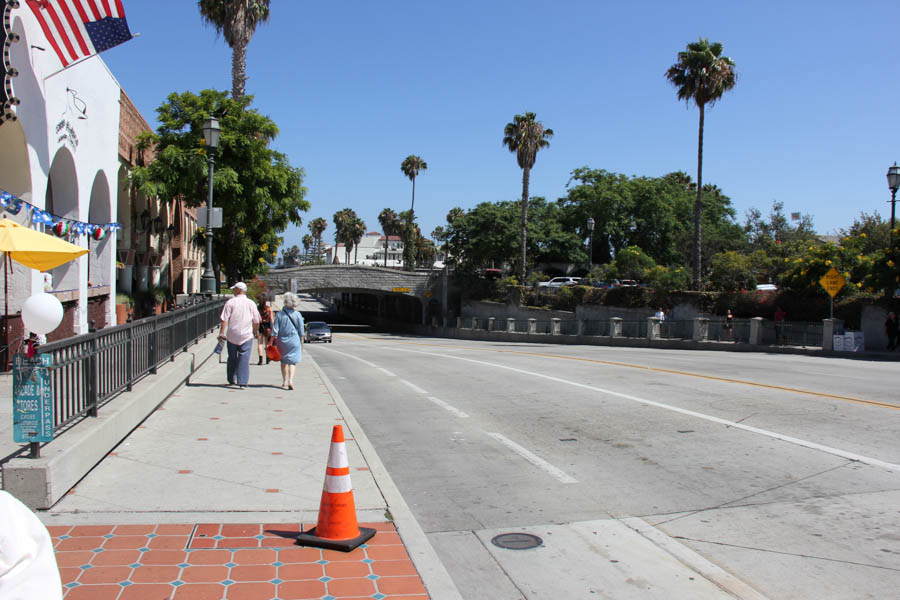 Under the bridge means return the "wine country"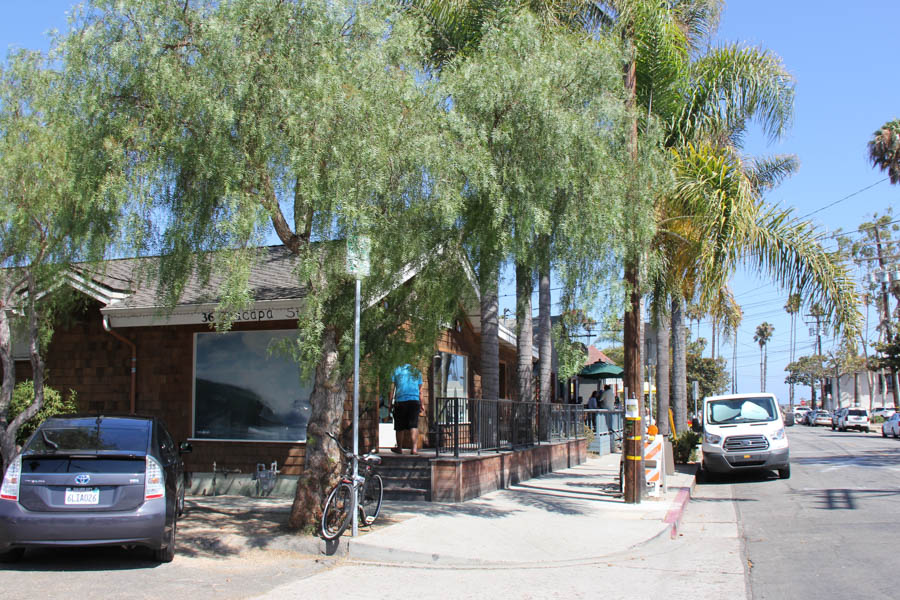 Well hidden on a side street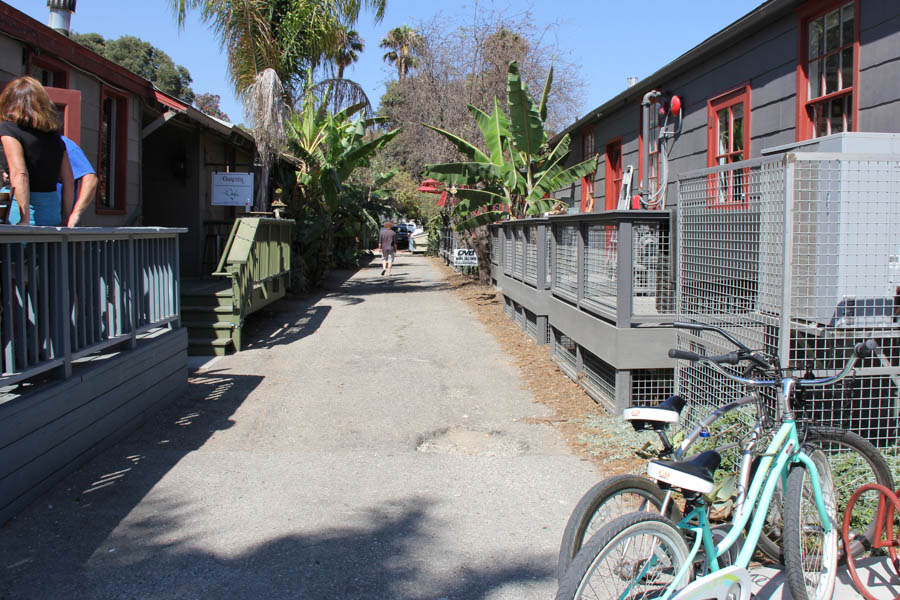 Down a dark and scary alley... Where is Donna taking us?

Up the dark rickity stairway

We made it!

Josie is really into tasting now

Irene and Bad Mike share a glass of wine
Irene gets the glass and Mike gets the wine... Good deal!

What is Irene thinking?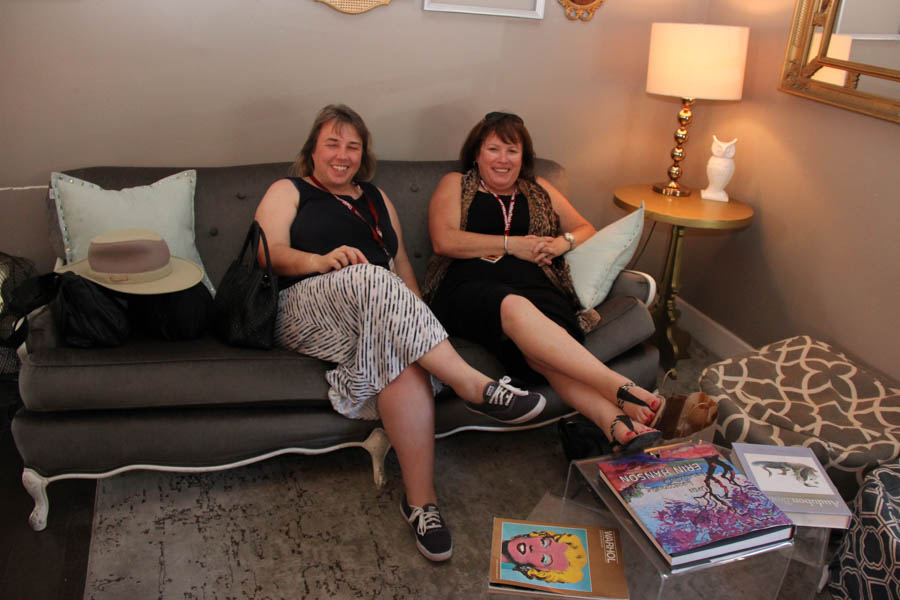 Time for a rest!

All is "A-OK"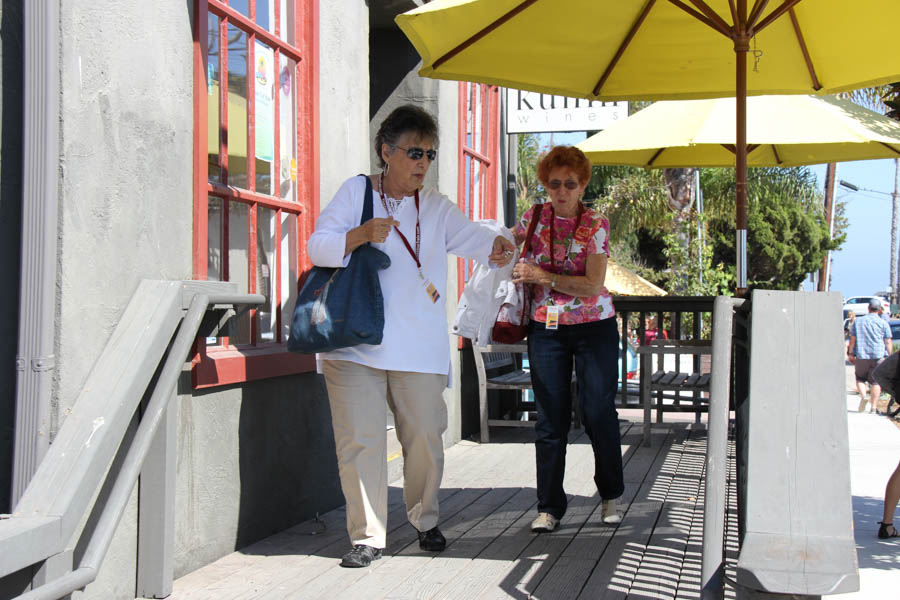 Irene and Nancy made it to Kunin.... We gave up at #5

Look both ways before crossing

We made it to the station!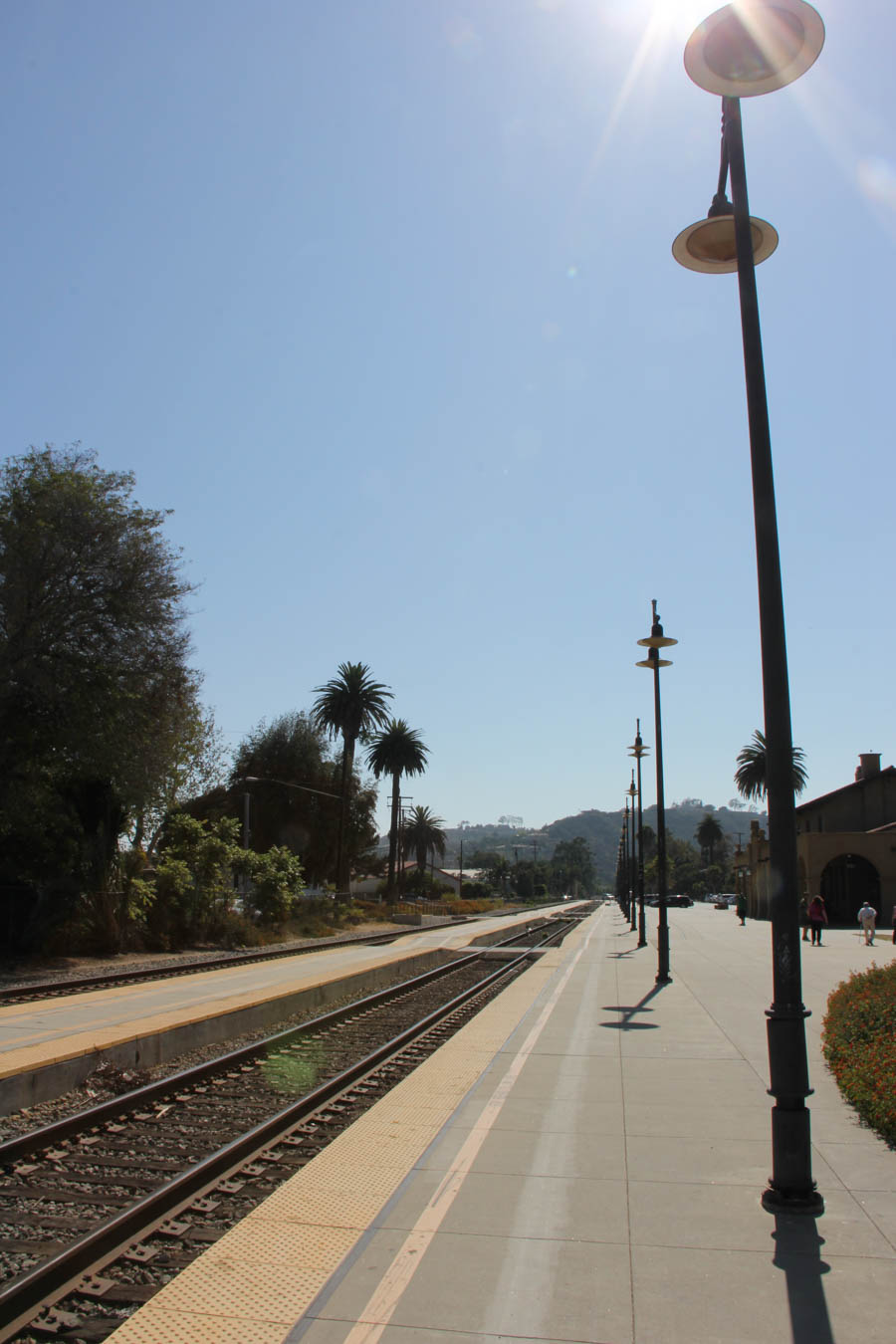 What? No train yet?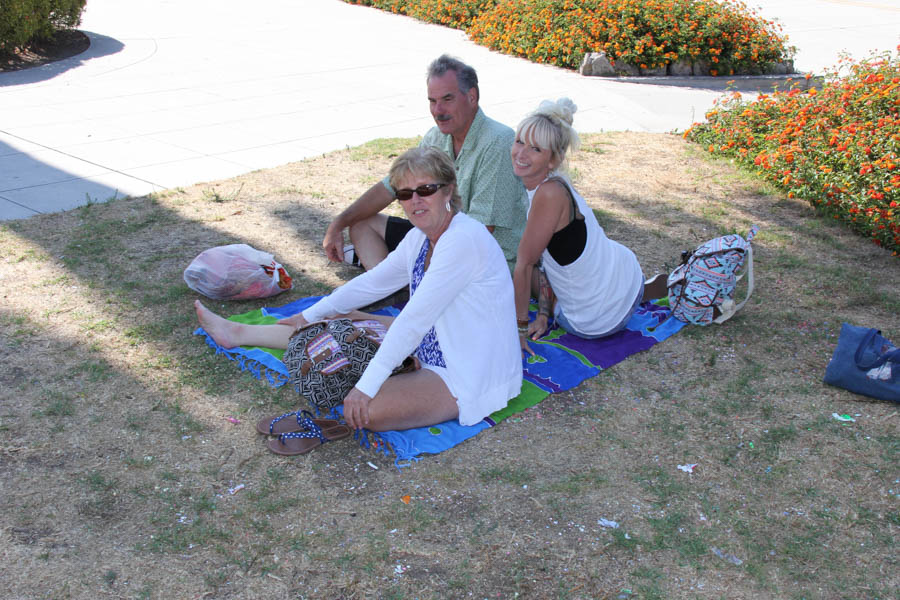 Bob looks all shopped out....
Annie and Allison still have one or two more stores in them!

Irene finds a shady spot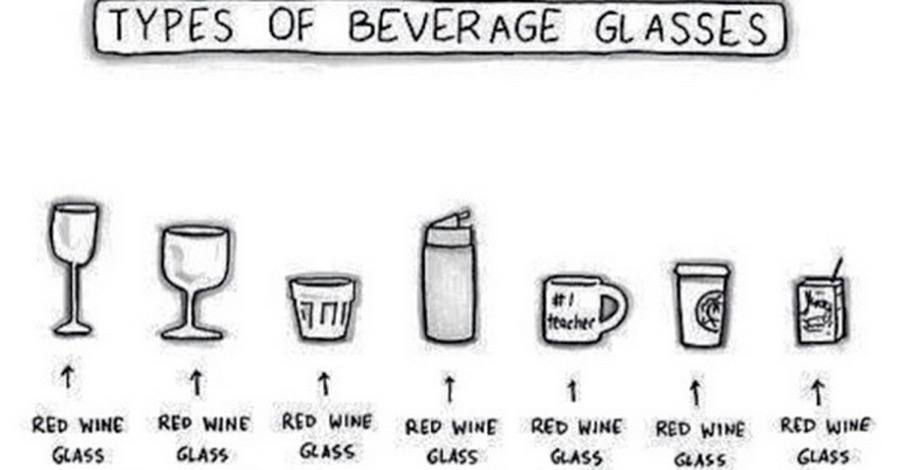 Irene and Donna discuss types of wine glasses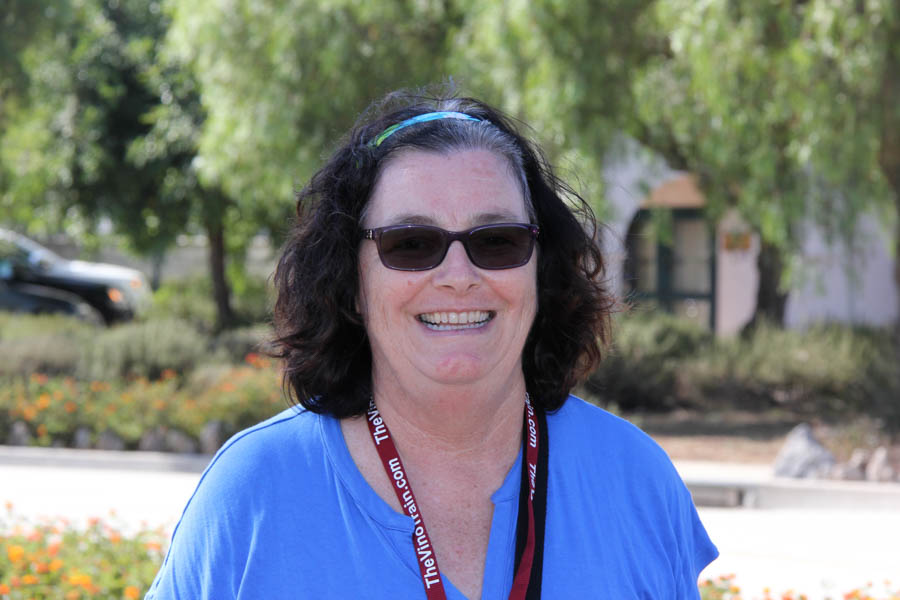 Coni is ready for the choo-choo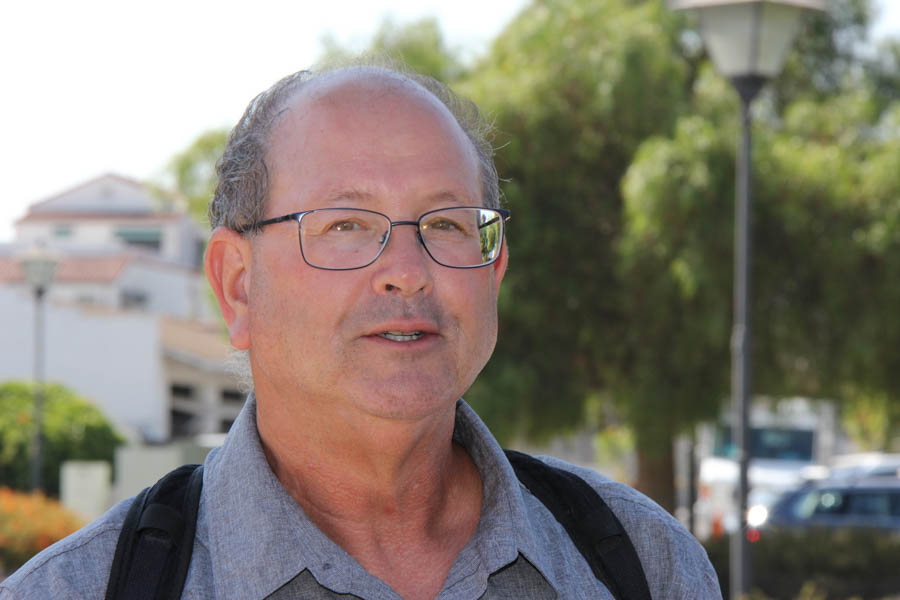 Rick is ready for more tasting... He found a perfect wine tasting glass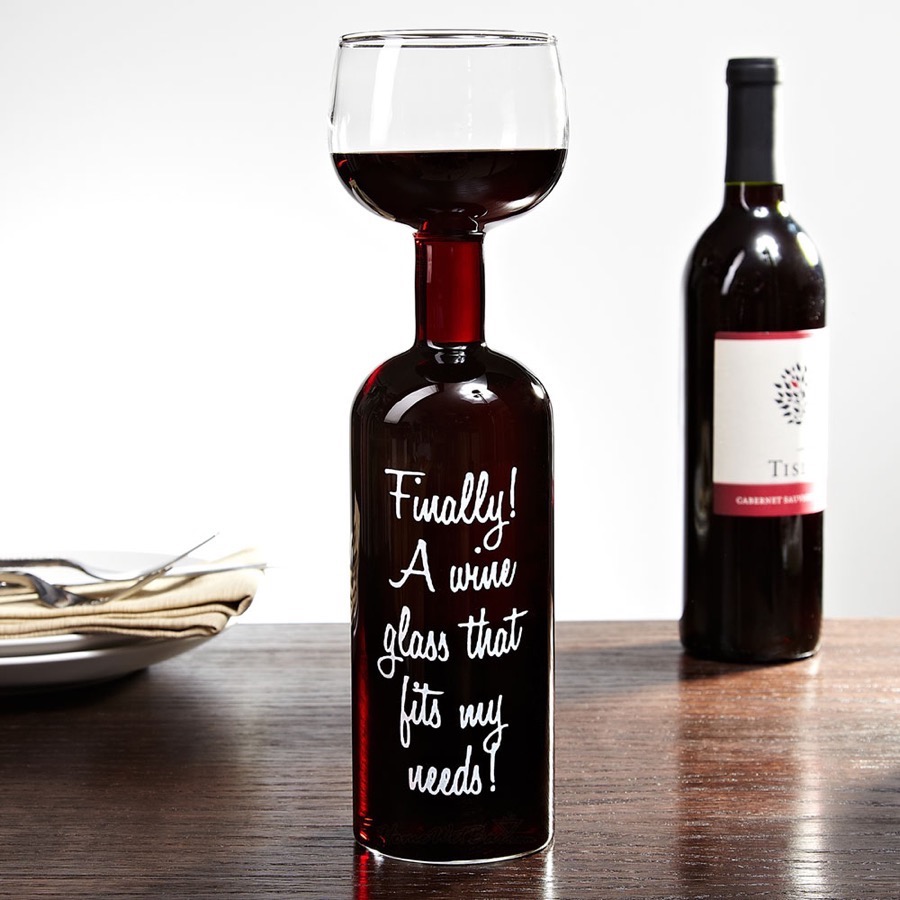 "So... What is Amtrak's forecast?"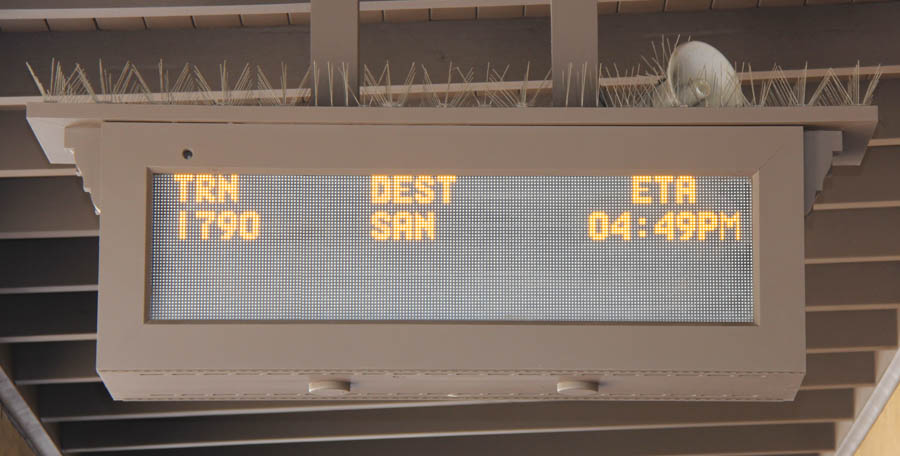 Not too bad... Twenty minutes late... We will make it to LA on time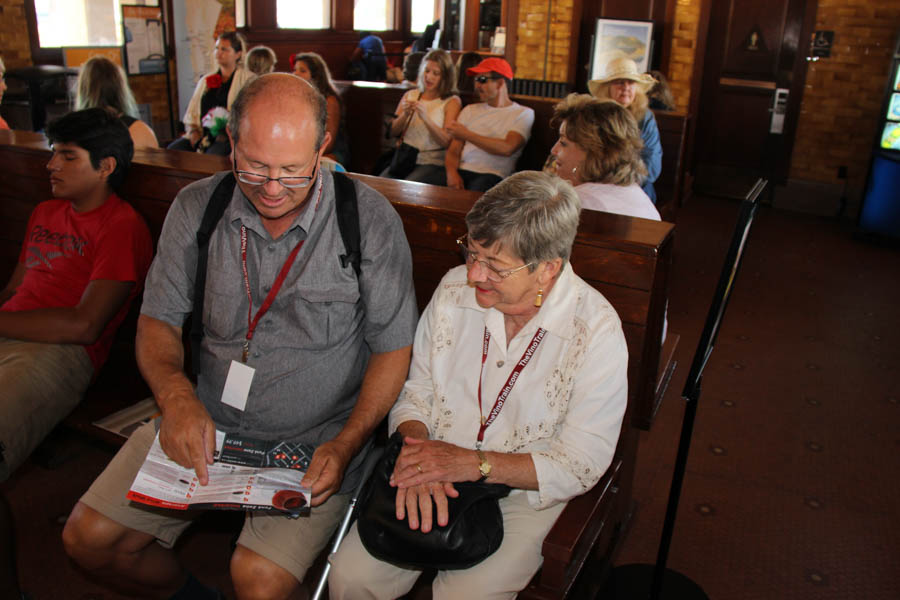 Rick recounts his adventure in the land of grapes

All is well... The beer drinkers return and the beer truck is empty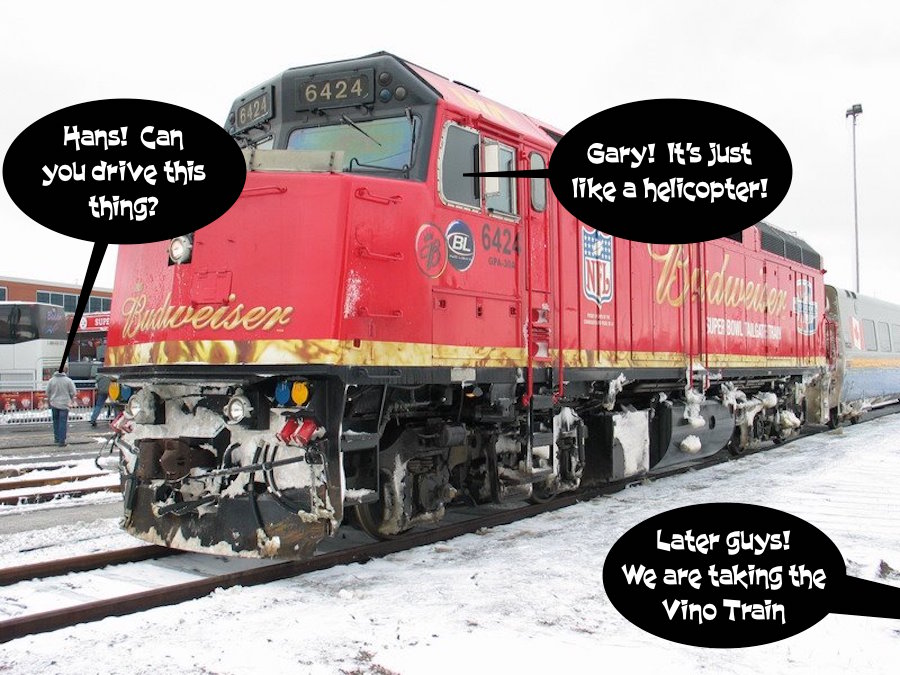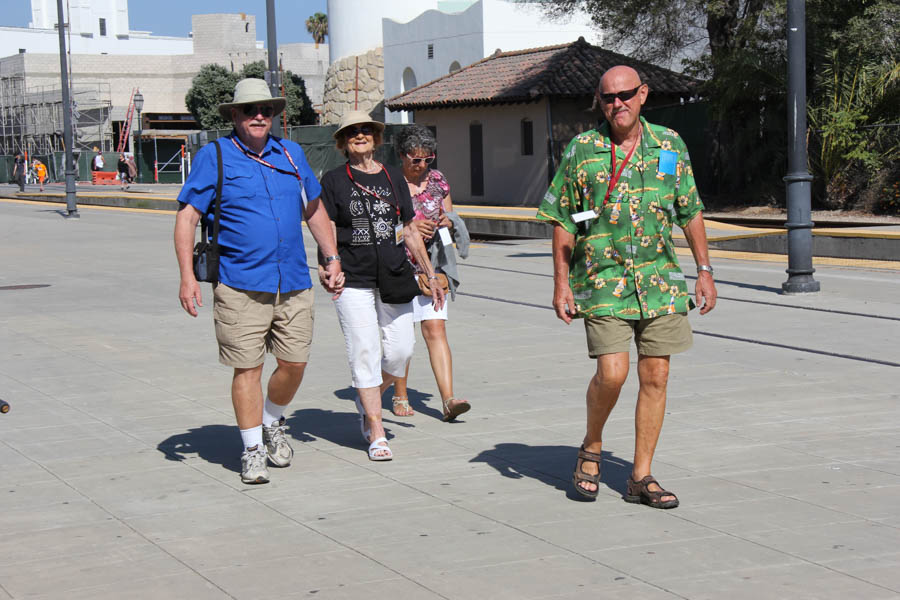 P-s-s-s-s-t Don't tell anyone but Hans got a $25 ticket for indecent exposure...
He must wear long pants next year!

The ladies compare notes

Great stories always start with "...after the glass of wine..."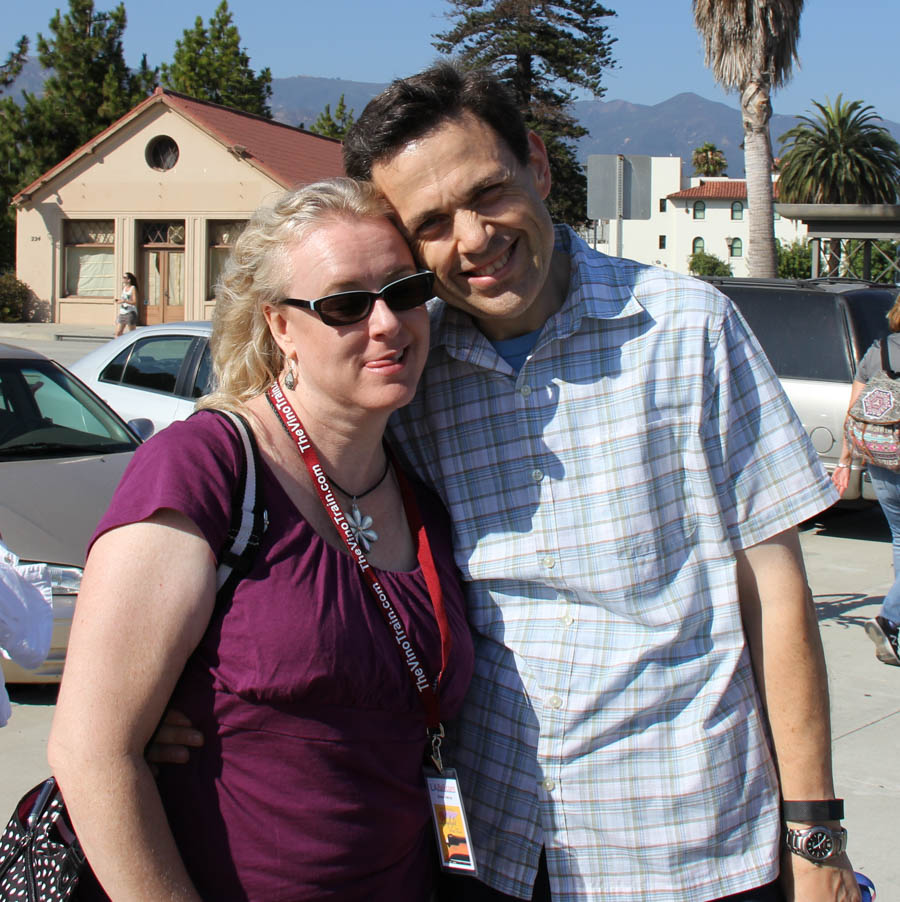 Ahhhhh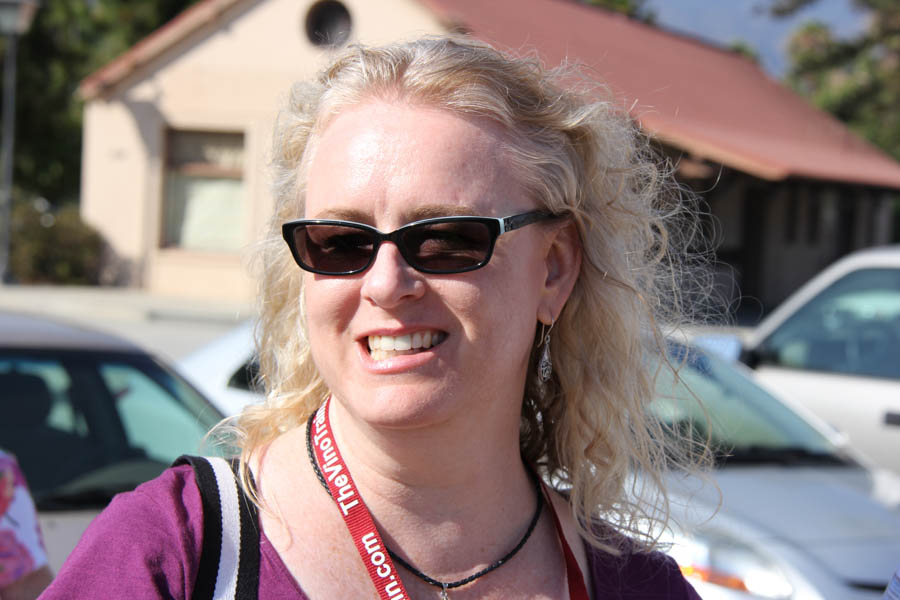 Brenda is ready to go....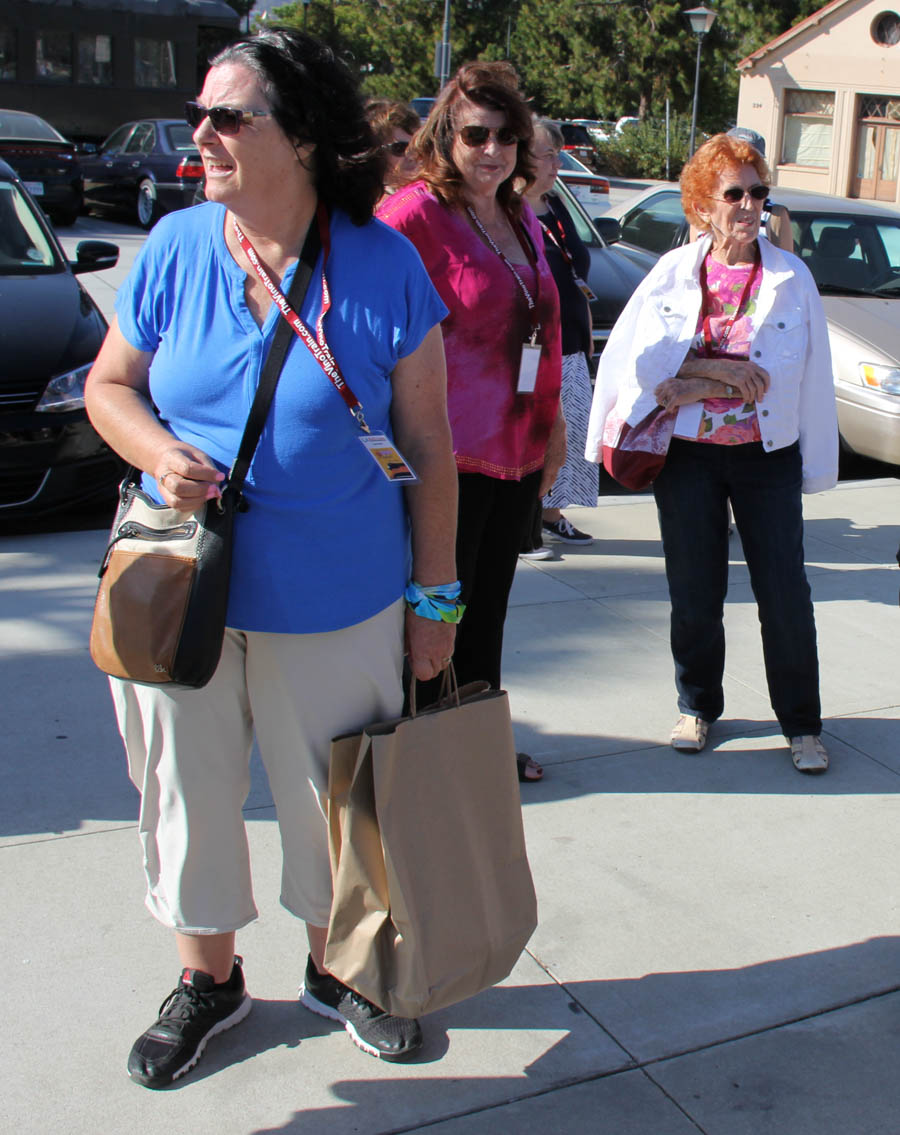 Coni. Lee and Nancy await the train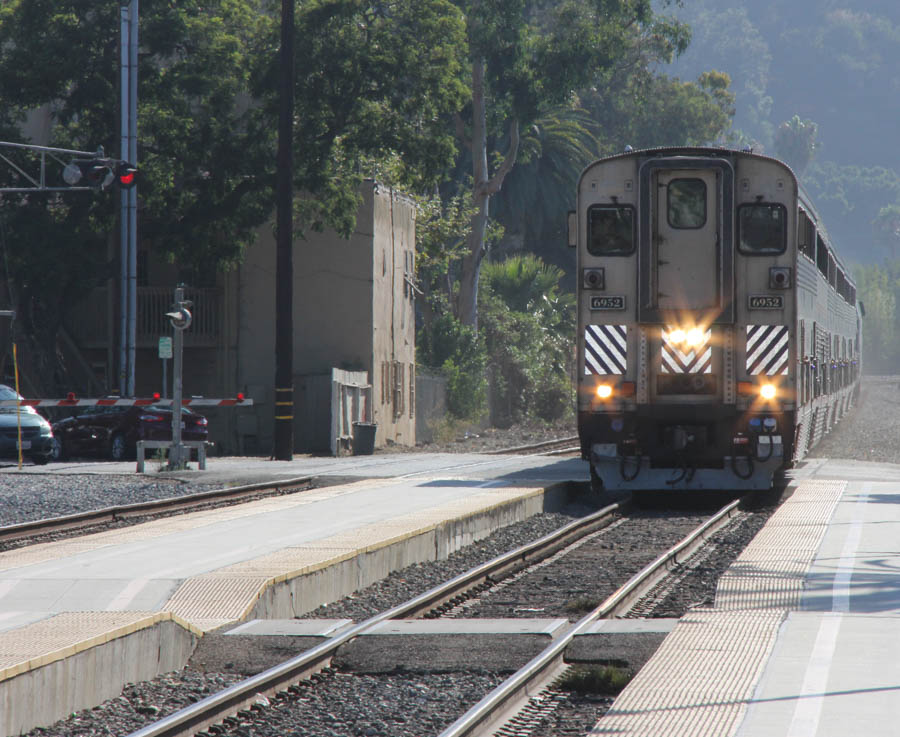 Here it comes! LA here we come!