It's A Long Story But.... It Worked Out Great (Page Five)
We had two members who didn't want to drive back at night so we chartered the bus.... They cancelled out.... We enjoyed the bus! It was a great ride.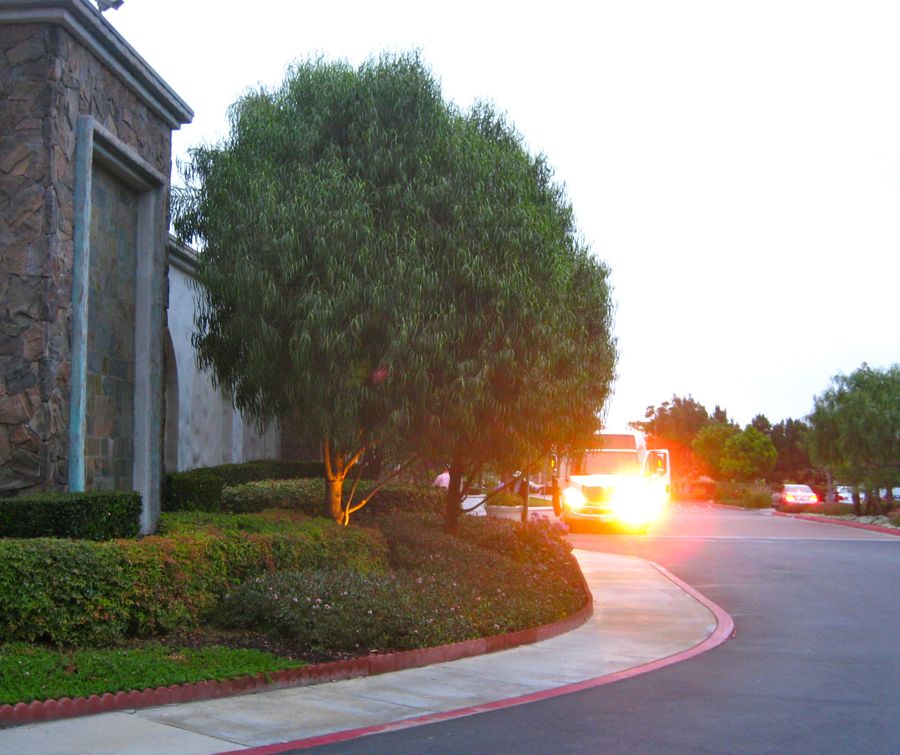 6 am and people really get up at this time?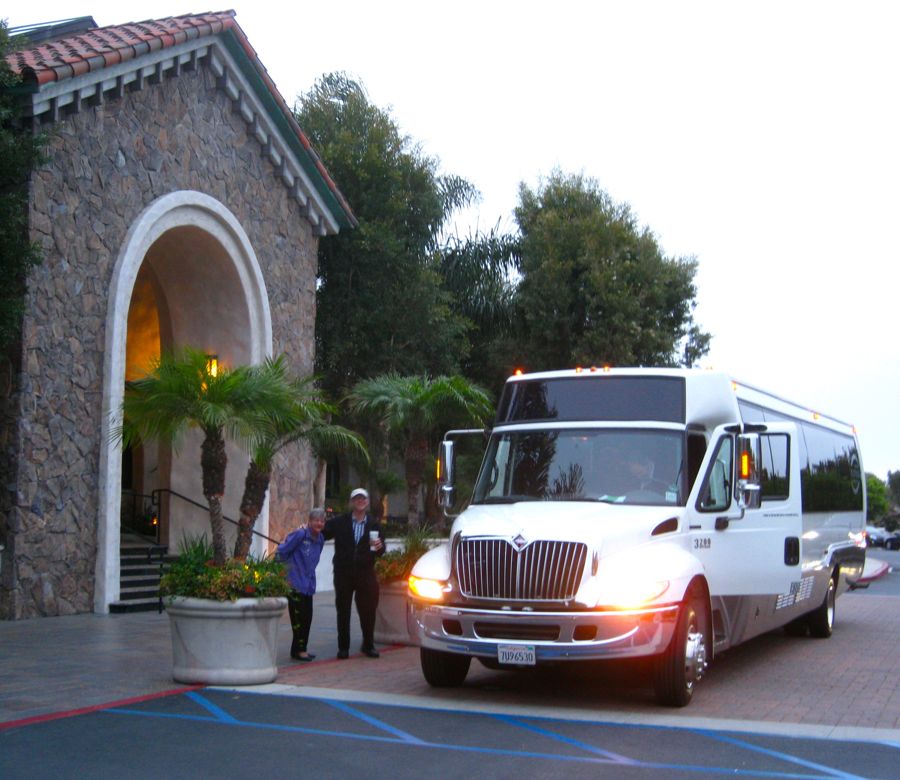 Sue and Greg... Greg brought a Starbucks and 30 cups!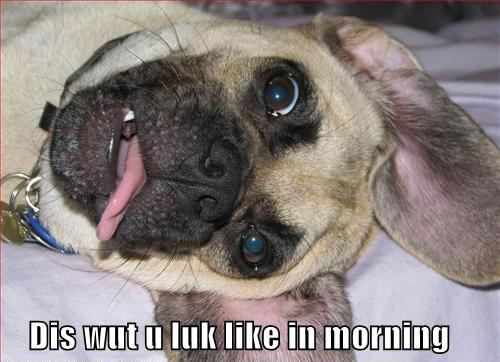 Ruby (Vicky and Del's pug) try to convince them to stay at home in bed!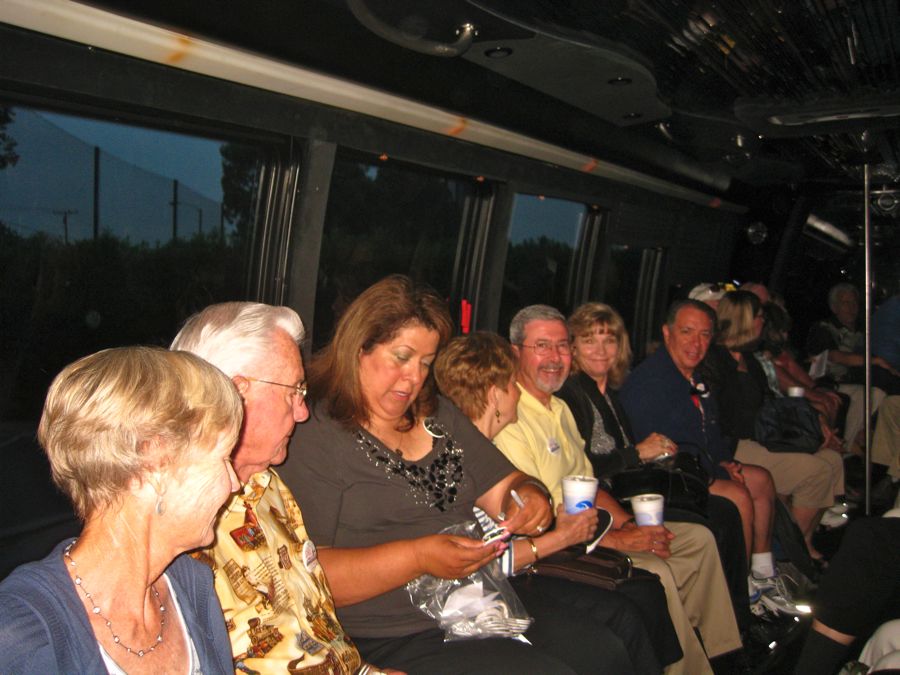 Get a little bit closer... Sounds like a song
Did You Know? - Roy Kelton Orbison (April 23, 1936 – December 6, 1988) was an American singer-songwriter, well known for his distinctive, powerful voice, complex compositions, and dark emotional ballads. Orbison grew up in Texas and began singing in a rockabilly/country & western band in high school until he was signed by Sun Records in Memphis. His greatest success came with Monument Records in the early to mid 1960s when 22 of his songs placed on the Billboard Top Forty, including "Only the Lonely", "Crying", "In Dreams", and "Oh, Pretty Woman".
His career stagnated through the 1970s, but several covers of his songs and the use of one in a film by David Lynch revived his career in the 1980s. In 1988, he joined the supergroup Traveling Wilburys with George Harrison, Bob Dylan, Tom Petty, and Jeff Lynne and also released a new solo album. He died of a heart attack in December that year, at the zenith of his resurgence. His life was marred by tragedy, including the death of his first wife and two of his children in separate accidents.
In a little cafe just the other side of the border
She was just sitting there givin' me looks that made my mouth water
So I started walking her way
She belonged to bad man, Jose
And I knew, yes I knew I should leave
When I heard her say, yeah

Come a little bit closer
You're my kind of man
So big and so strong
Come a little bit closer
I'm all alone
And the night is so long

Lee and Ralph flew in from Utah last night to join us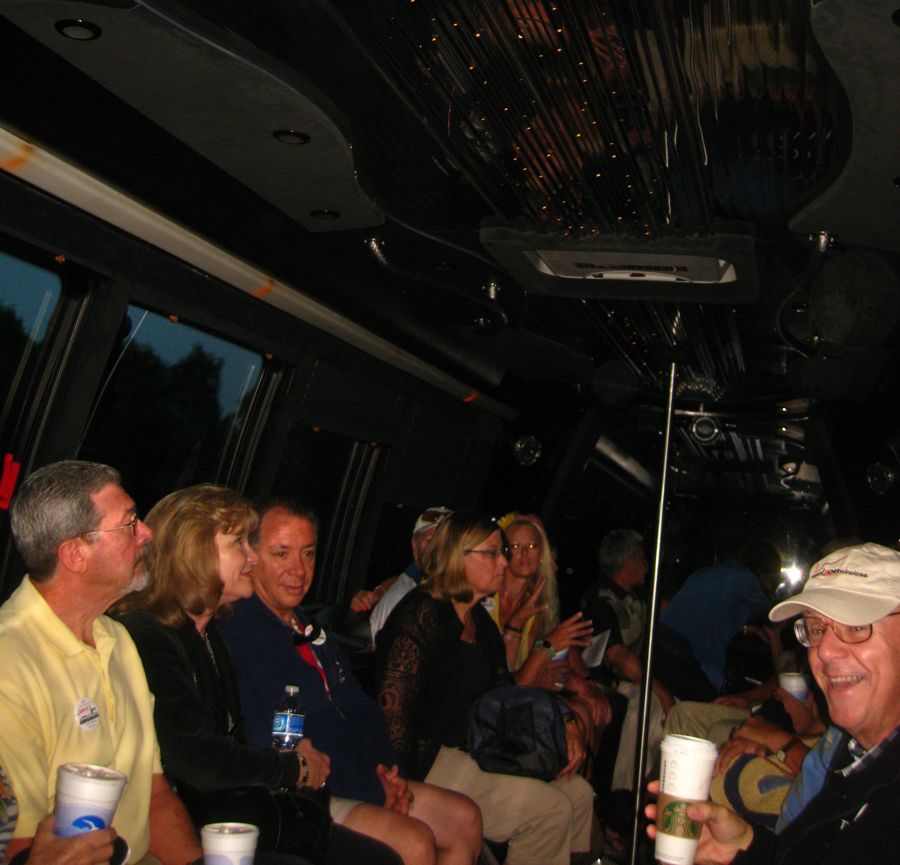 Greg pointed up and yelled "Look, a shooting star"... We finally told him about ceiling lighting in a party bus

We got to meet new friends....
It Was A Quick Trip From ORCC To Union Station... 30 Minutes

I-605 S 33 mins / 26.64 miles
Arrival At Union Station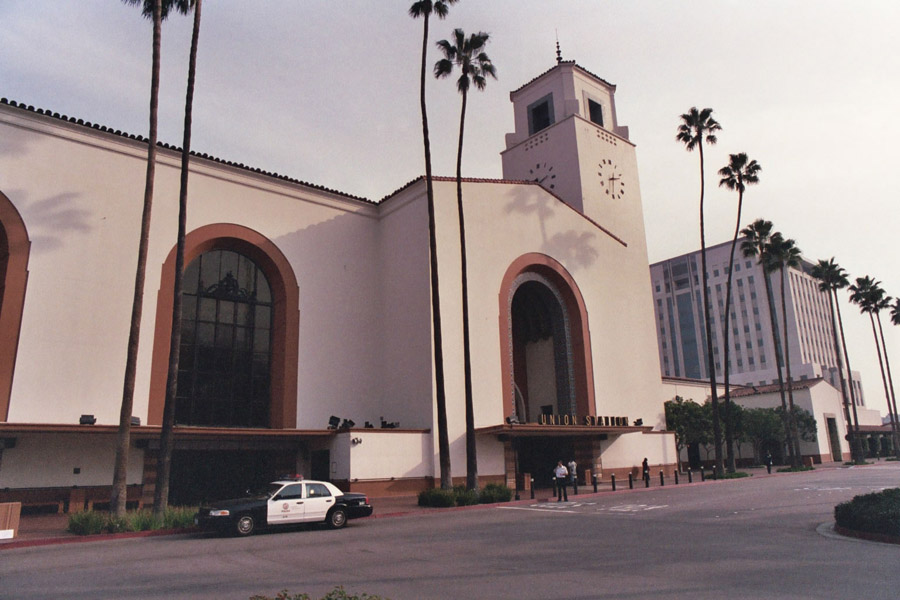 We arrive and NO TRAFFIC!

May 4, 1939: Union Station opens. A Union Station was proposed as early as 1906 as part of Charles Mulford Robinson's City Beautiful project. It sometimes takes a while to get things done in Los Angeles

Del bounces out and heads for the Choo Choo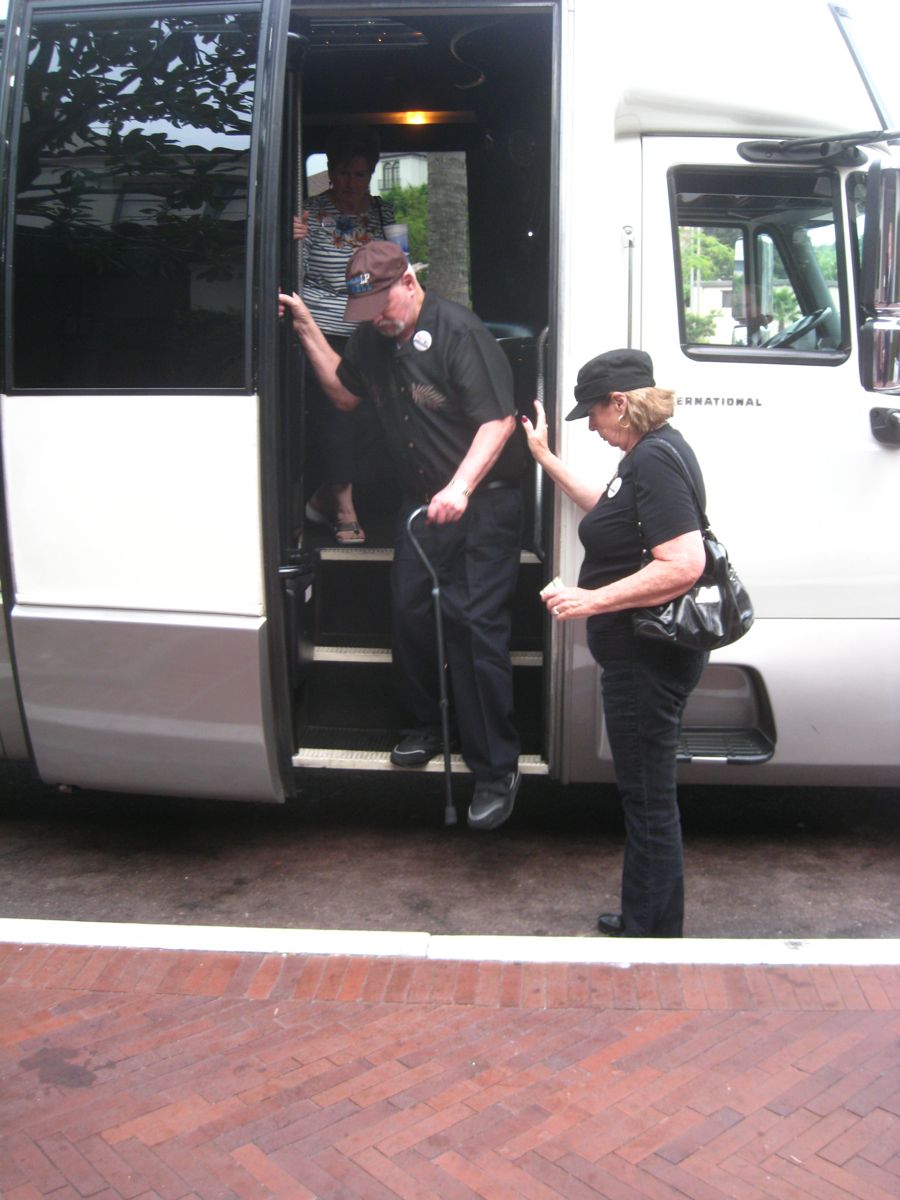 Ralph and Lee are ready to go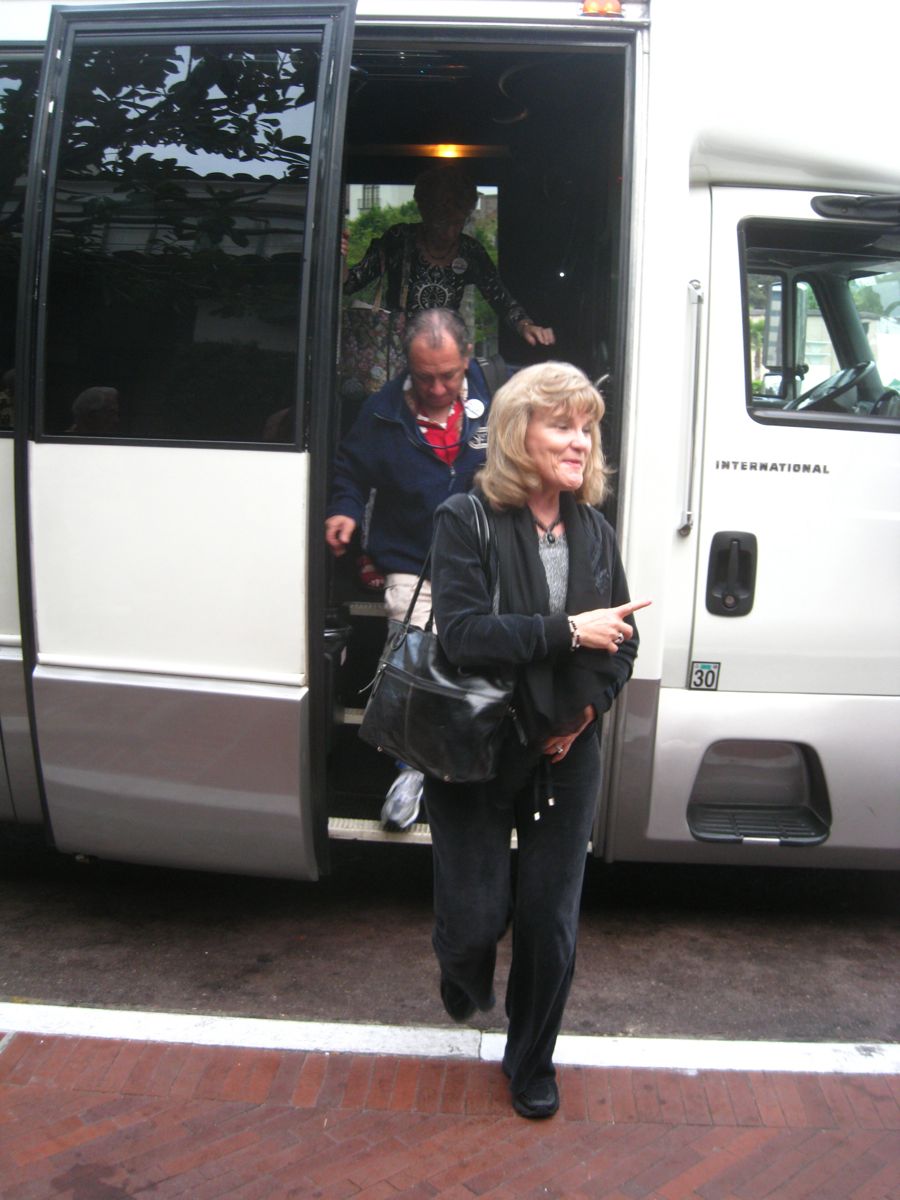 Mary and Fred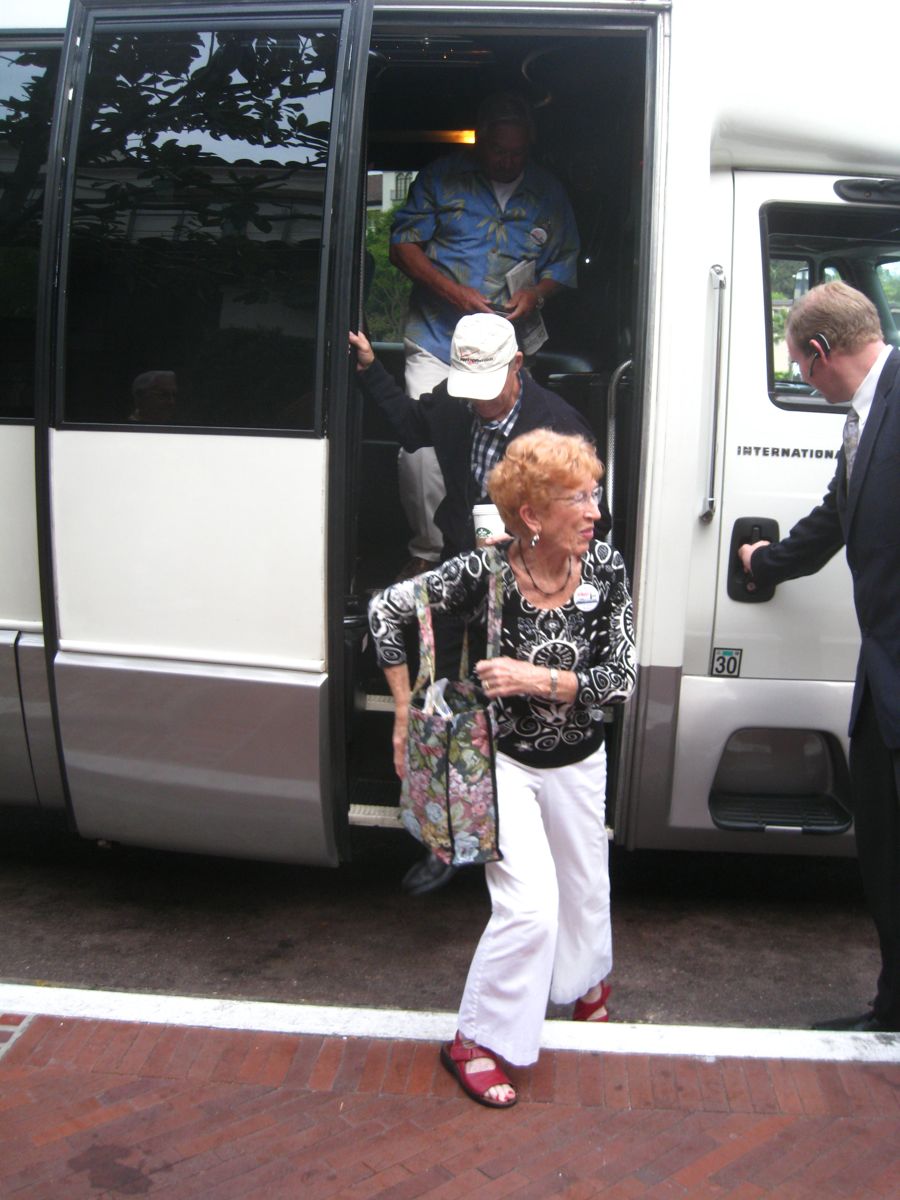 Nancy knows the drill... She was with the group last year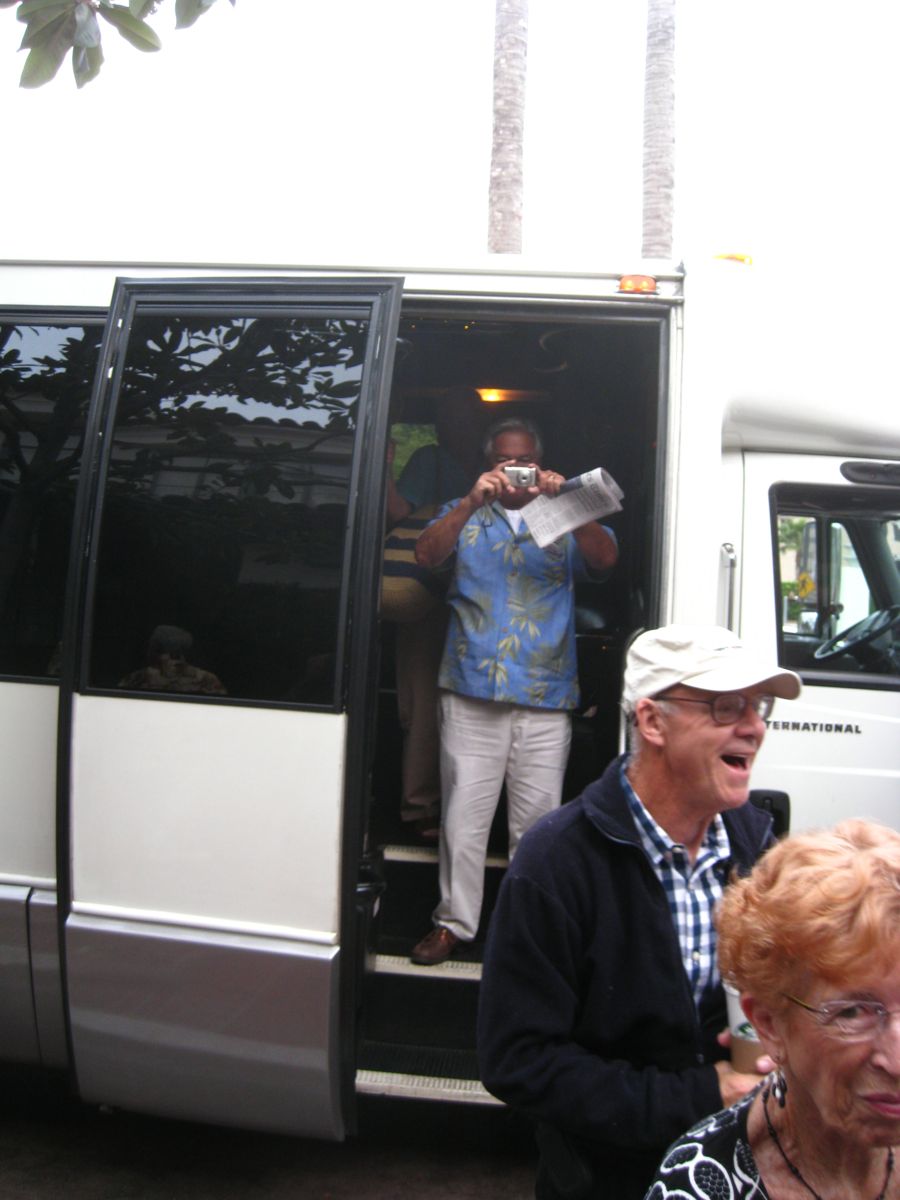 James Cathey tries his photographic skills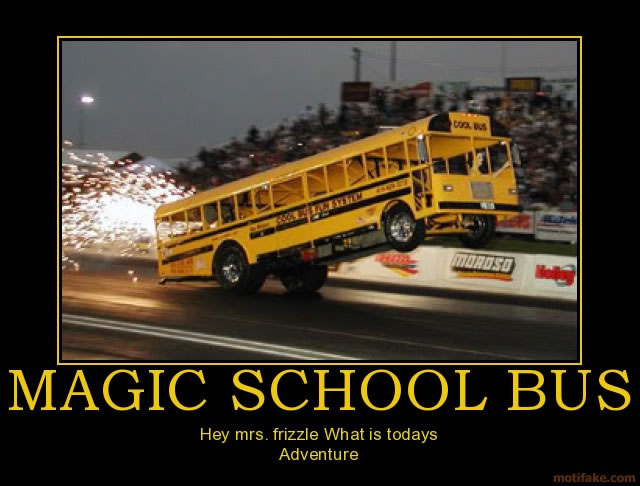 Our driver also does NASCAR...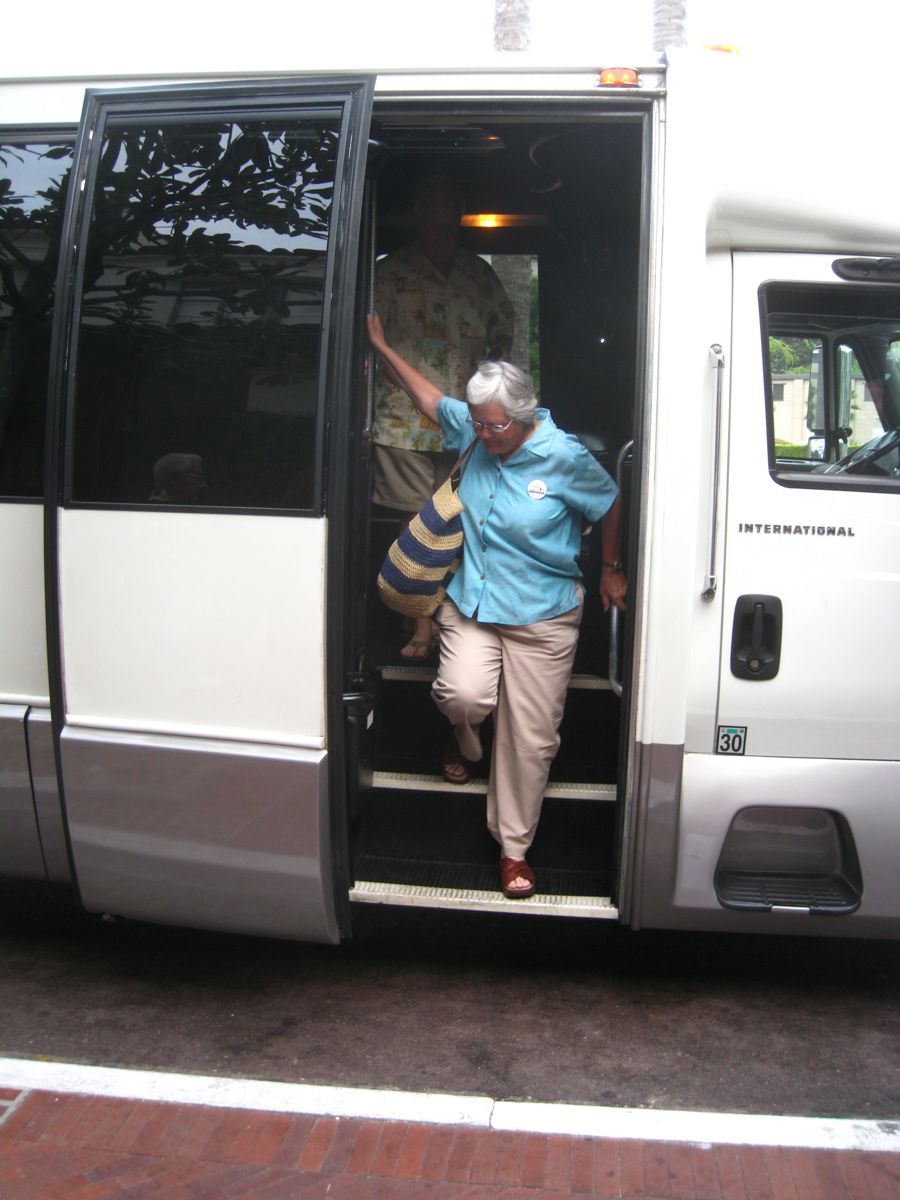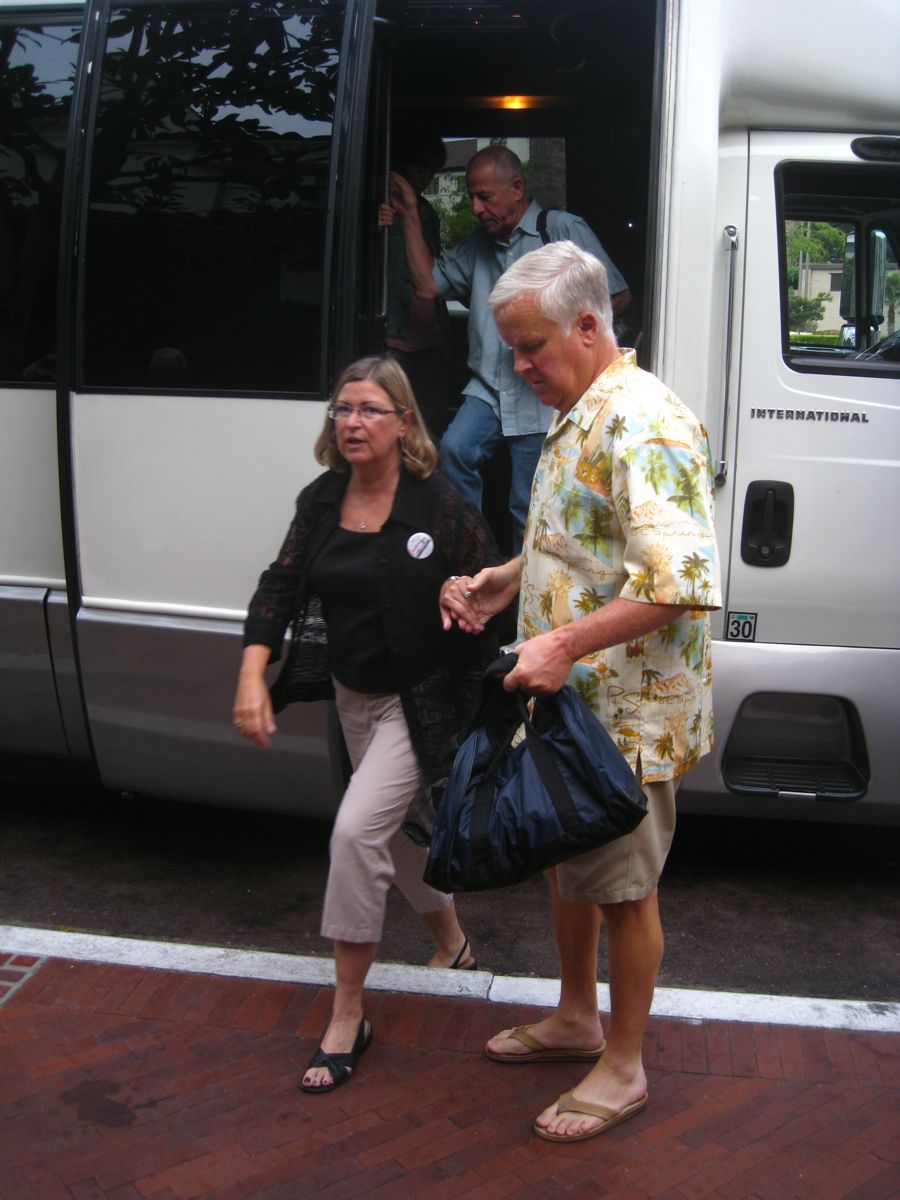 Sue and Frank Colaw... Nice legs Frank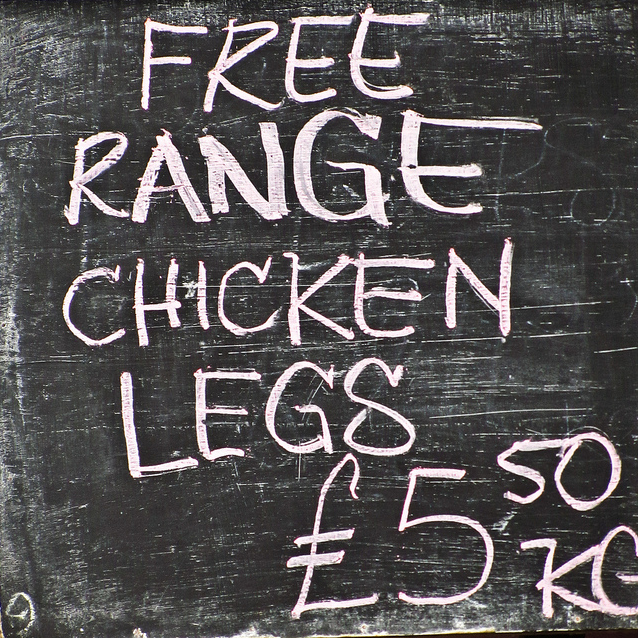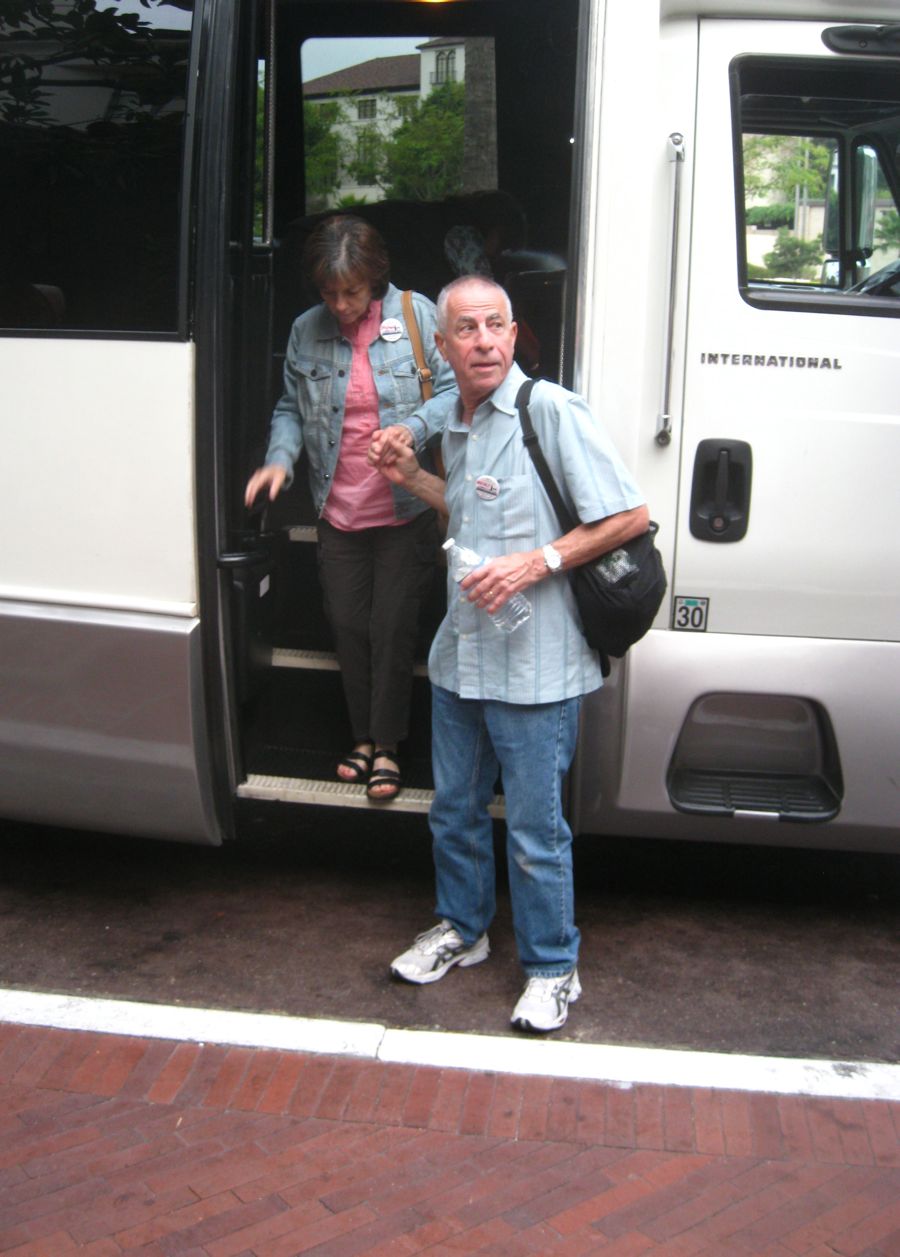 Stephanie & Harvey Schuster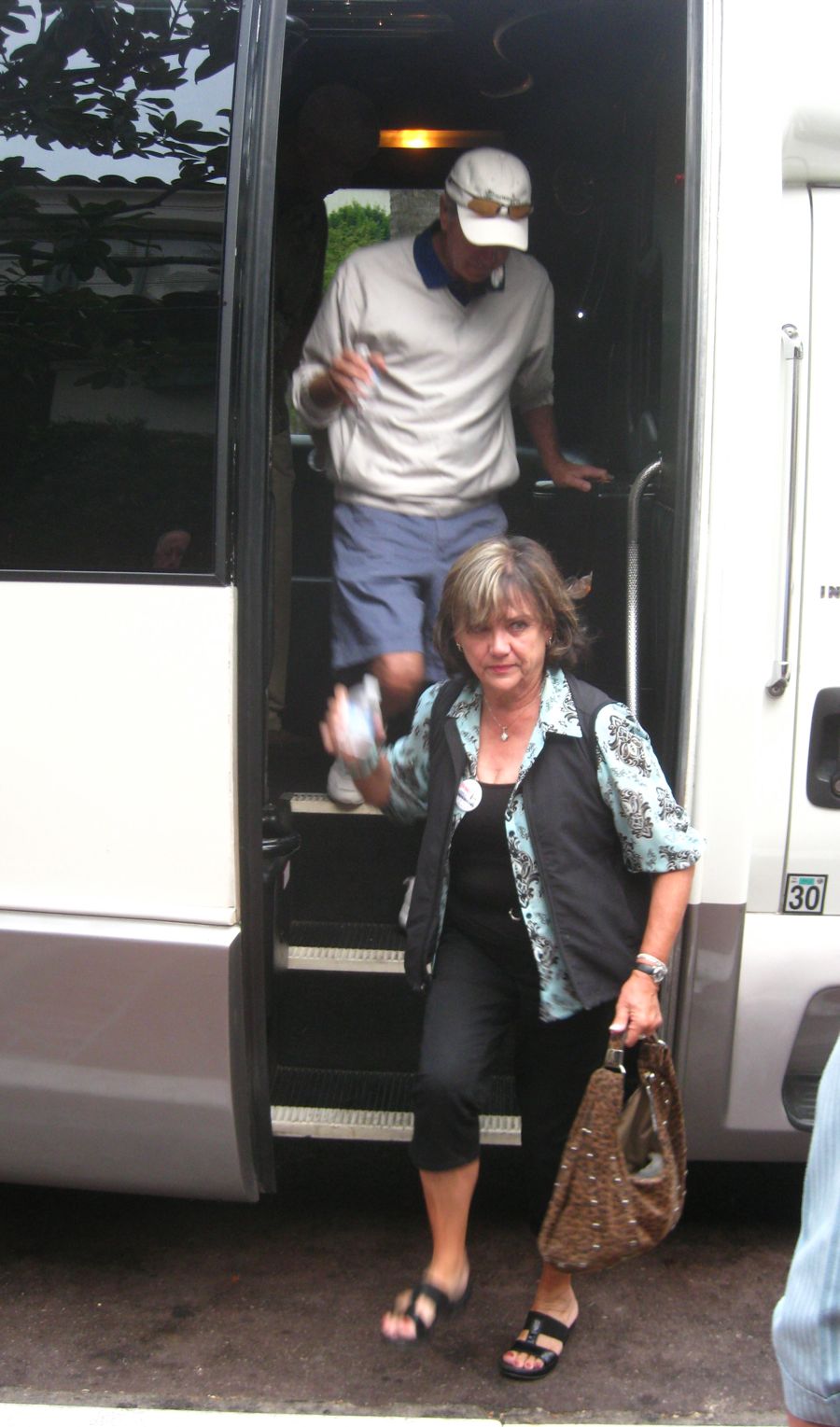 Bunny casts the evil eye to ward off evil morning spirits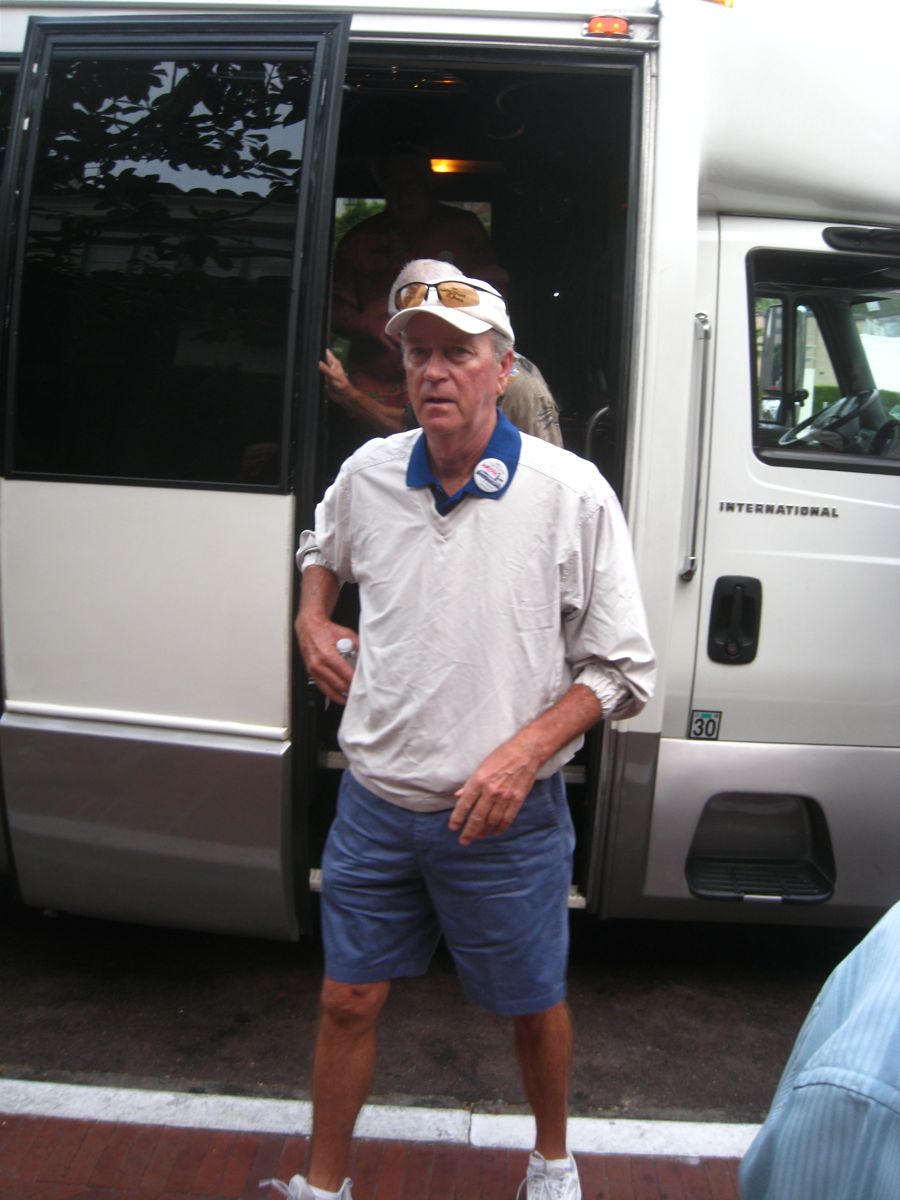 Wayne is color coordinated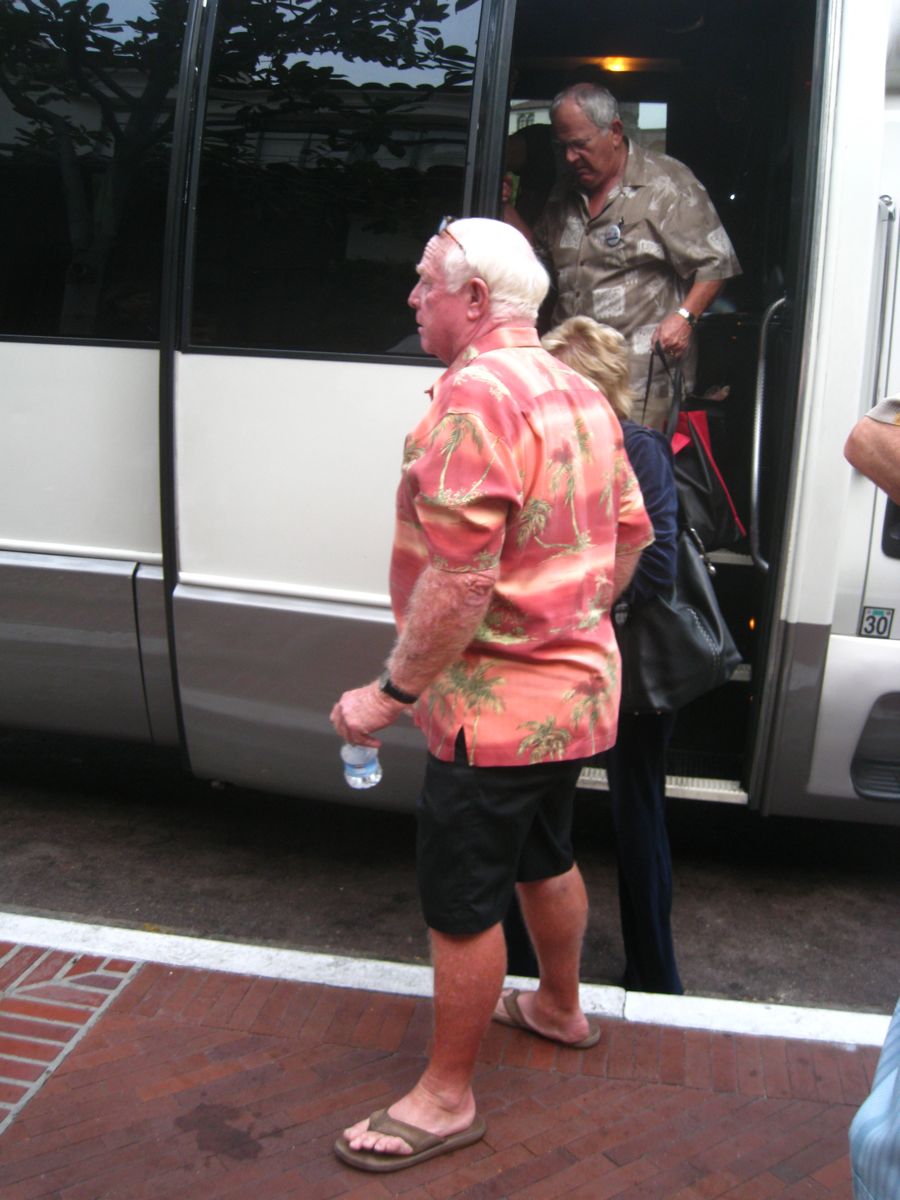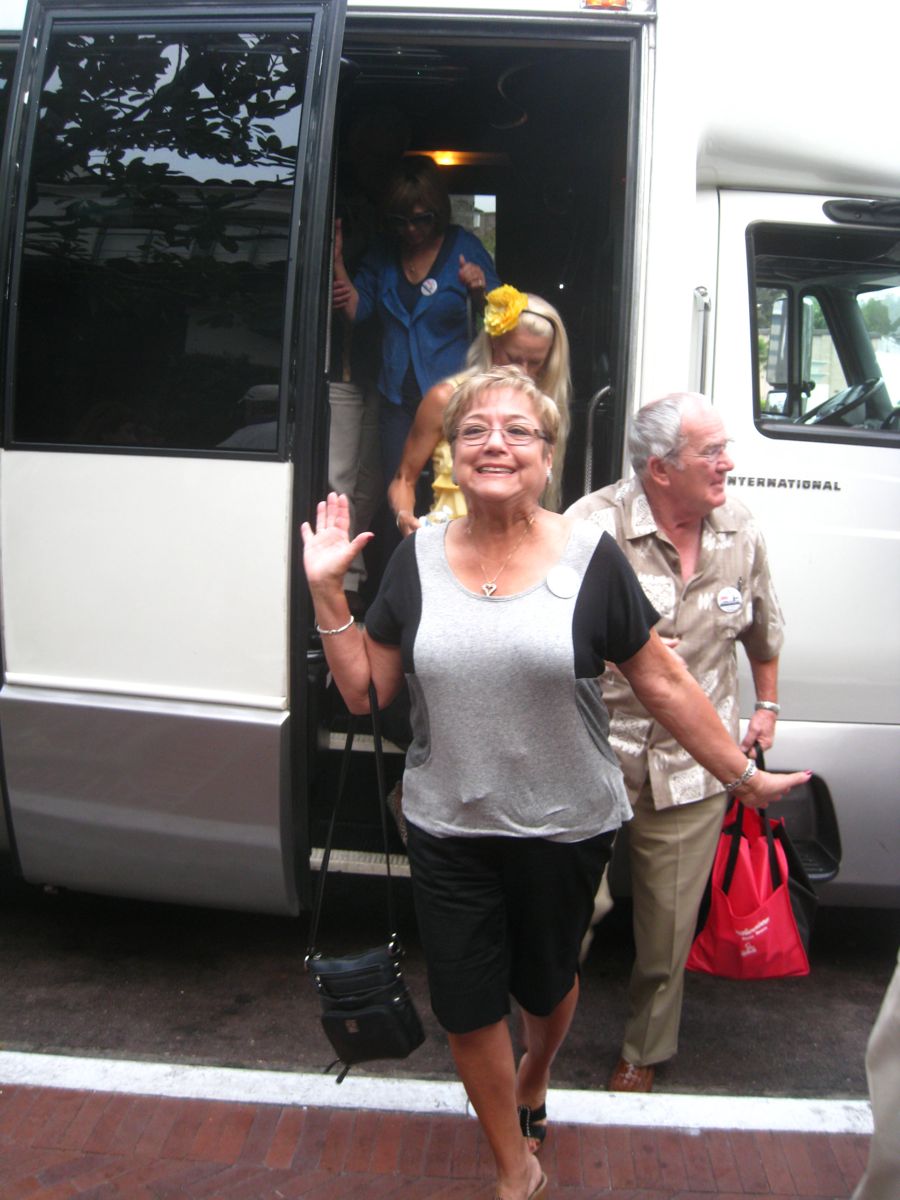 Ta-Da!!! Ernie makes an entrance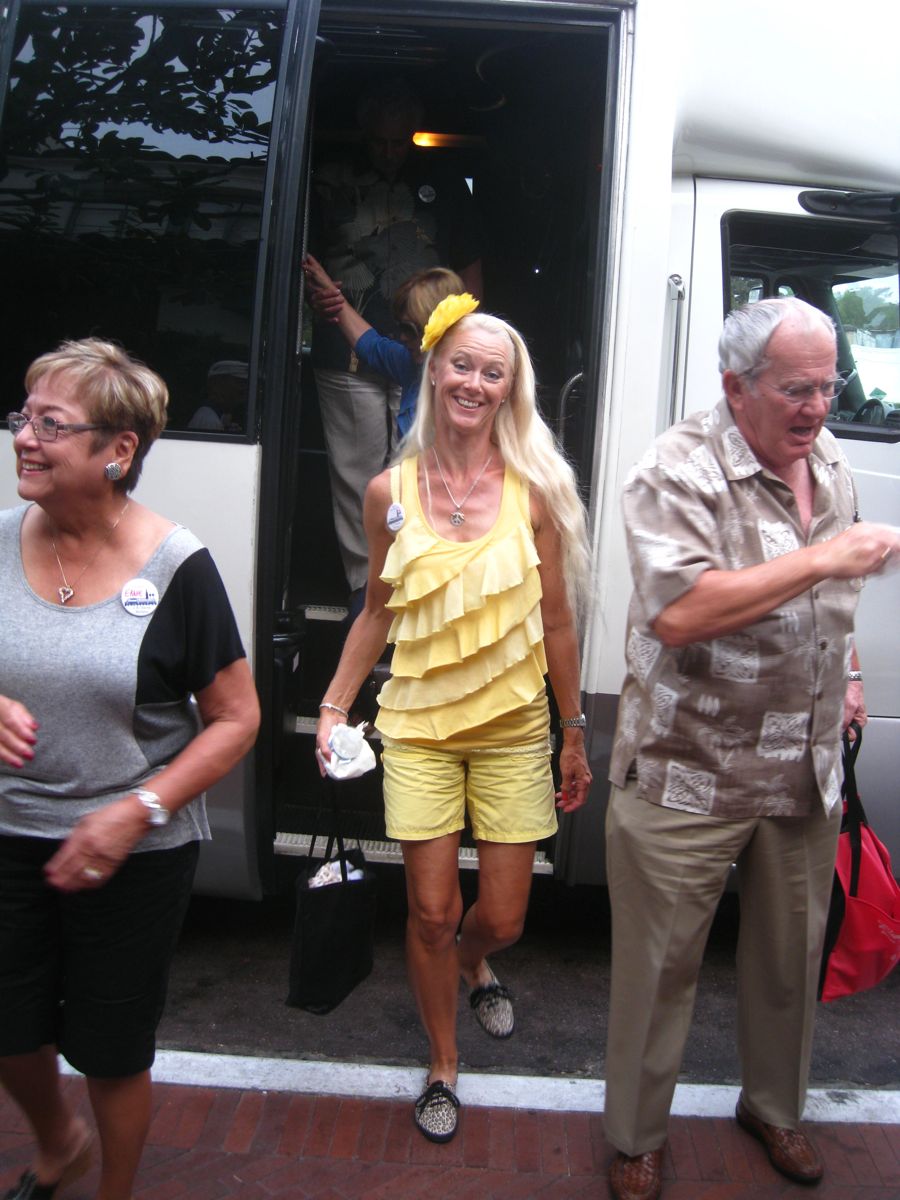 Miss Charlotte has been hearing sounds all morning... The Conga Line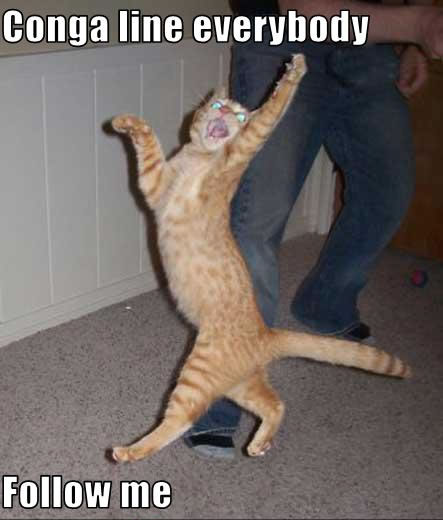 Mike and Monica looking for the train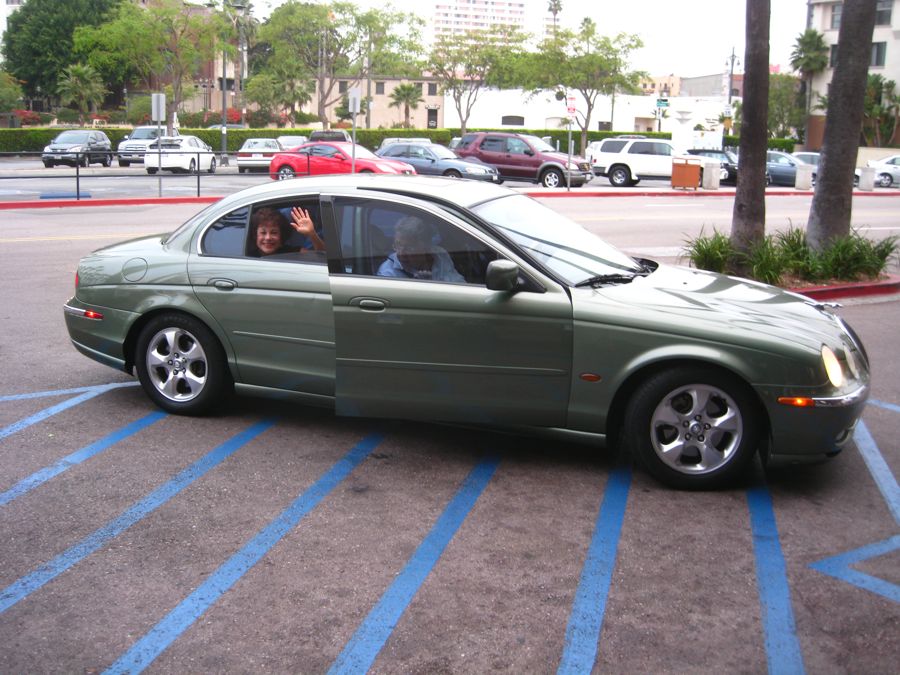 Z-Green-Cat arrives in the nick of time

All the way from England..... Jan and Brian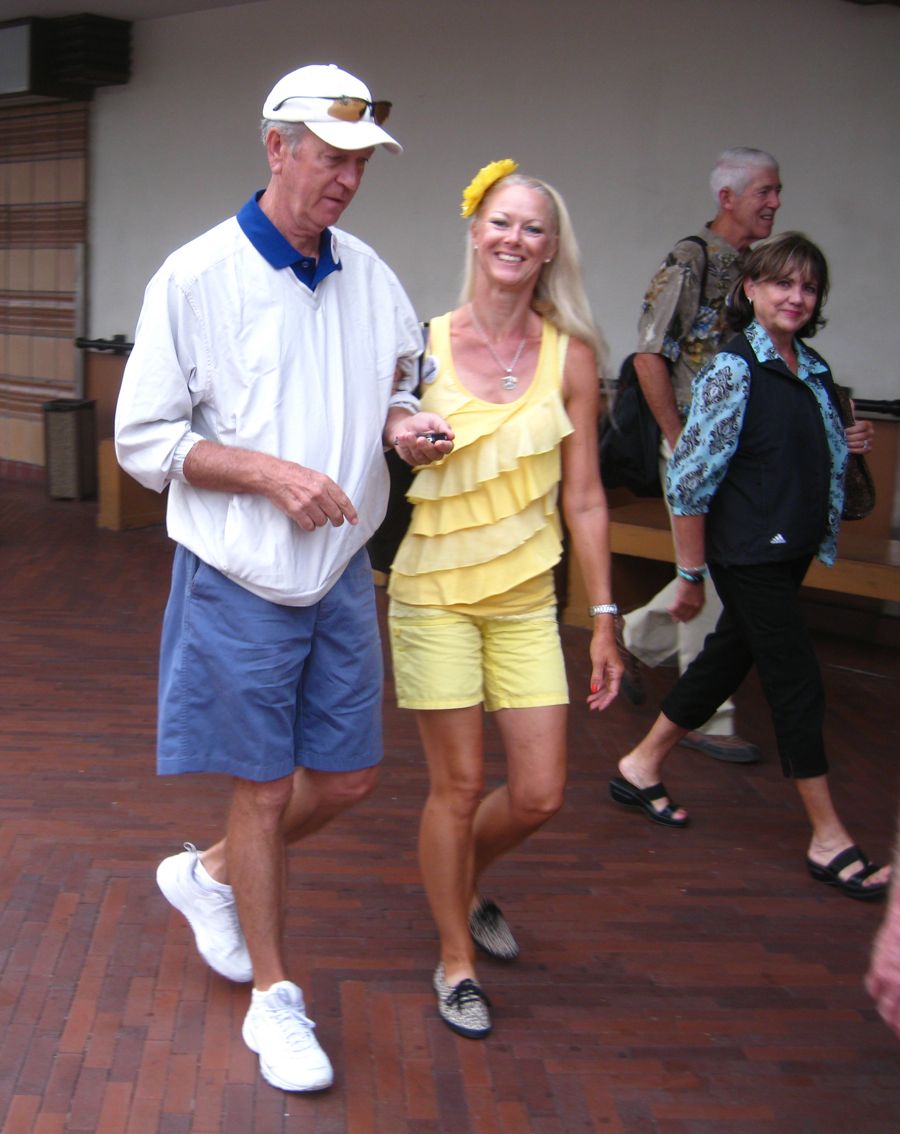 The two person conga line looks just like walking

Looking for the entrance
Into The Hallowed Halls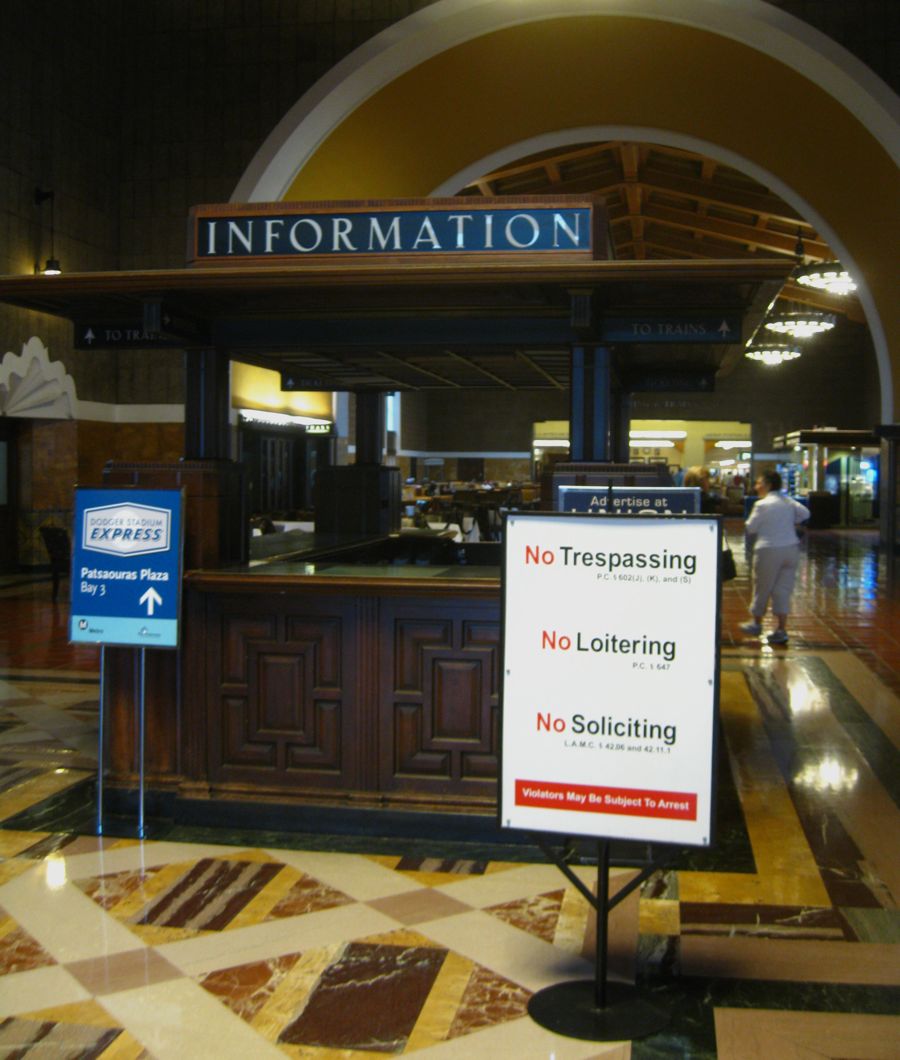 This sign limited about half of our group

Like a cavern
Did You Know? - A cave or cavern is a natural underground space large enough for a human to enter. The term applies to natural cavities some part of which is in total darkness. The word cave also includes smaller spaces like rock shelters, sea caves, and grottos.
Speleology is the science of exploration and study of all aspects of caves and the environment which surrounds the caves. Exploring a cave for recreation or science may be called caving, potholing, or, in Canada and the United States, spelunking

Irene practices strolling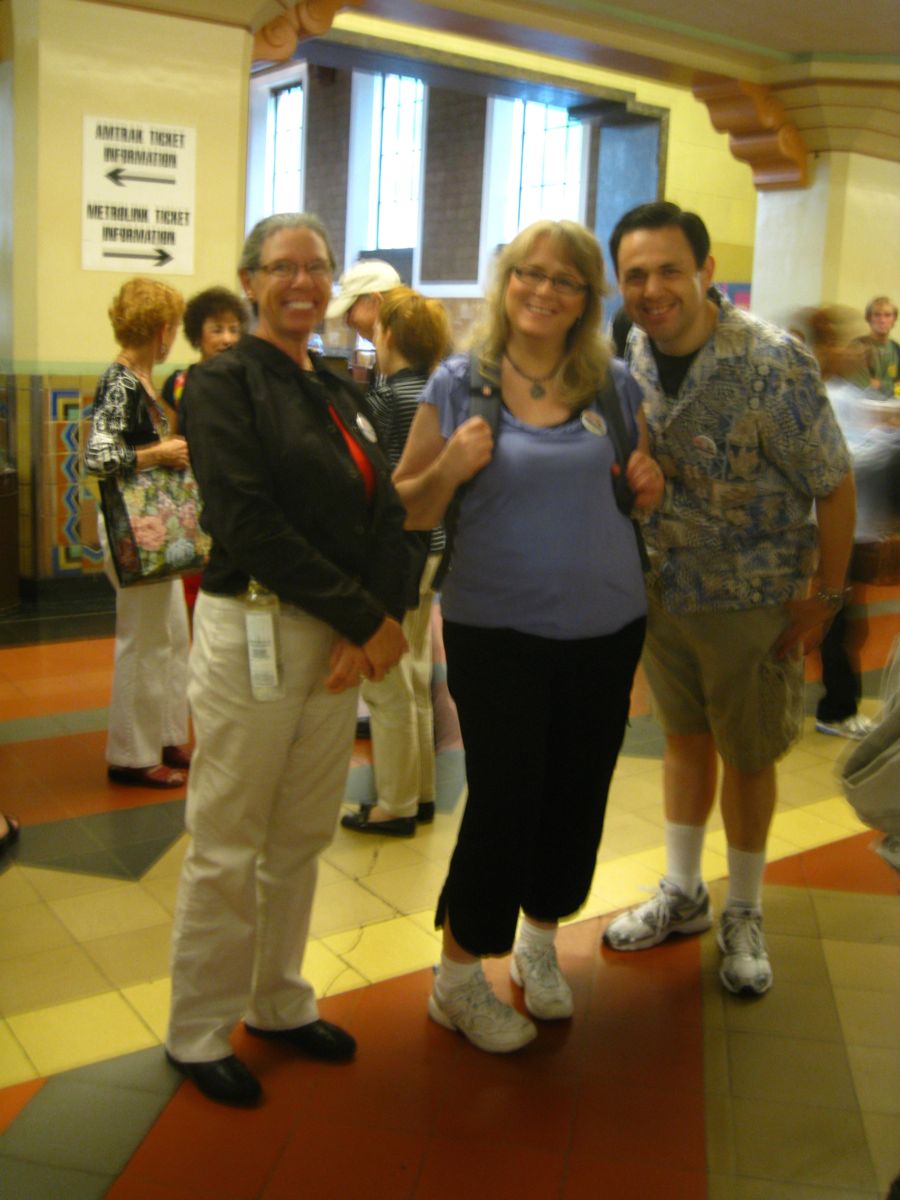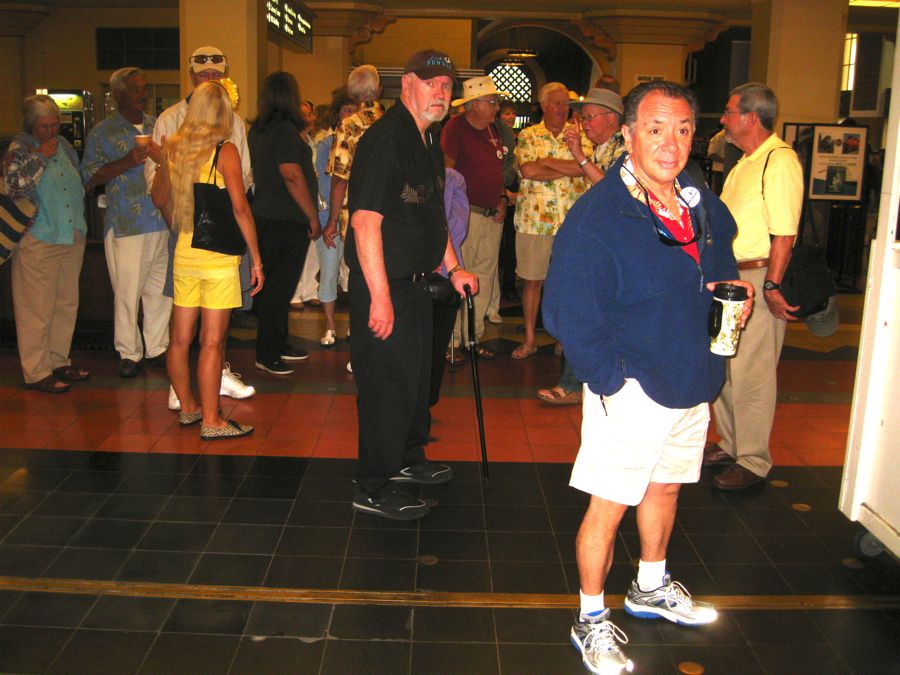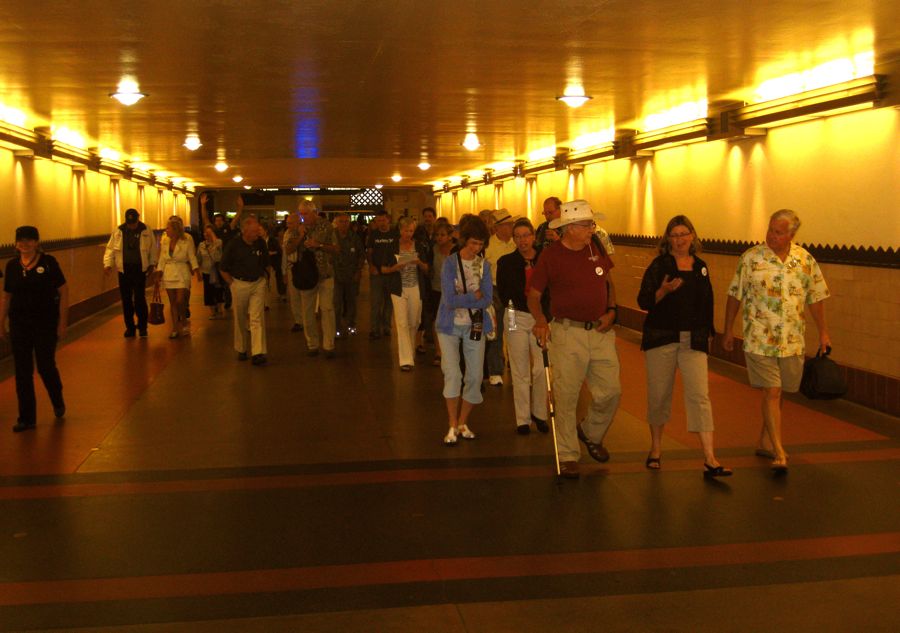 Walking under the tracks is an experience
The last mile....
On The Train Platform
Did You Know? - A railway platform is a section of pathway, alongside rail tracks at a train station, metro station or tram stop, at which passengers may board or alight from trains or trams. Almost all stations for rail transport have some form of platforms, with larger stations having multiple platforms. The term platform is most commonly used, in British usage, for designated areas where trains stop.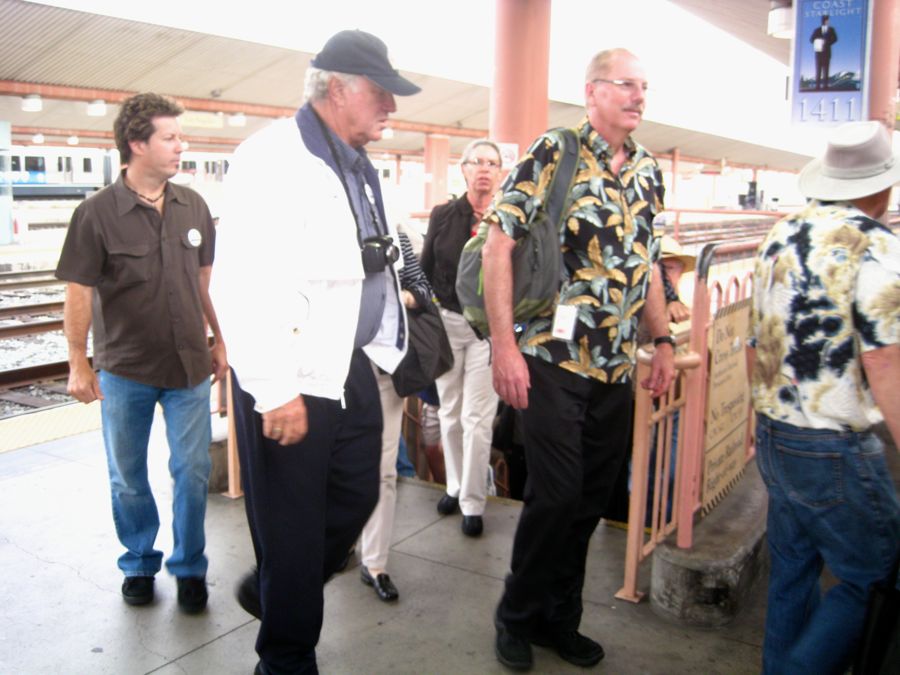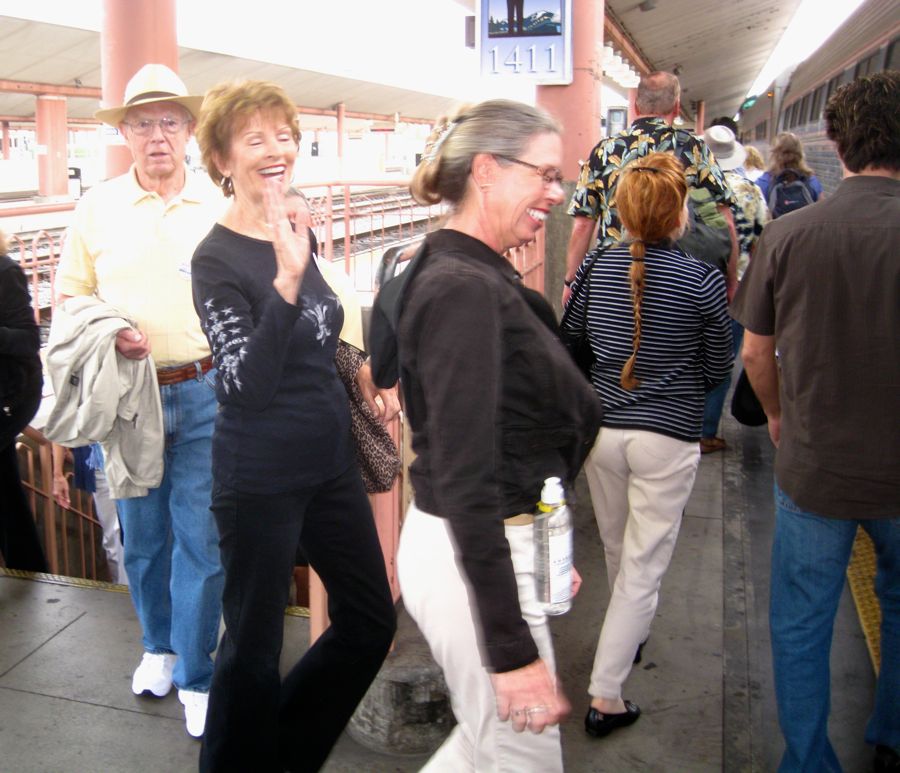 Kay is in the spirit... Or been in the spirits???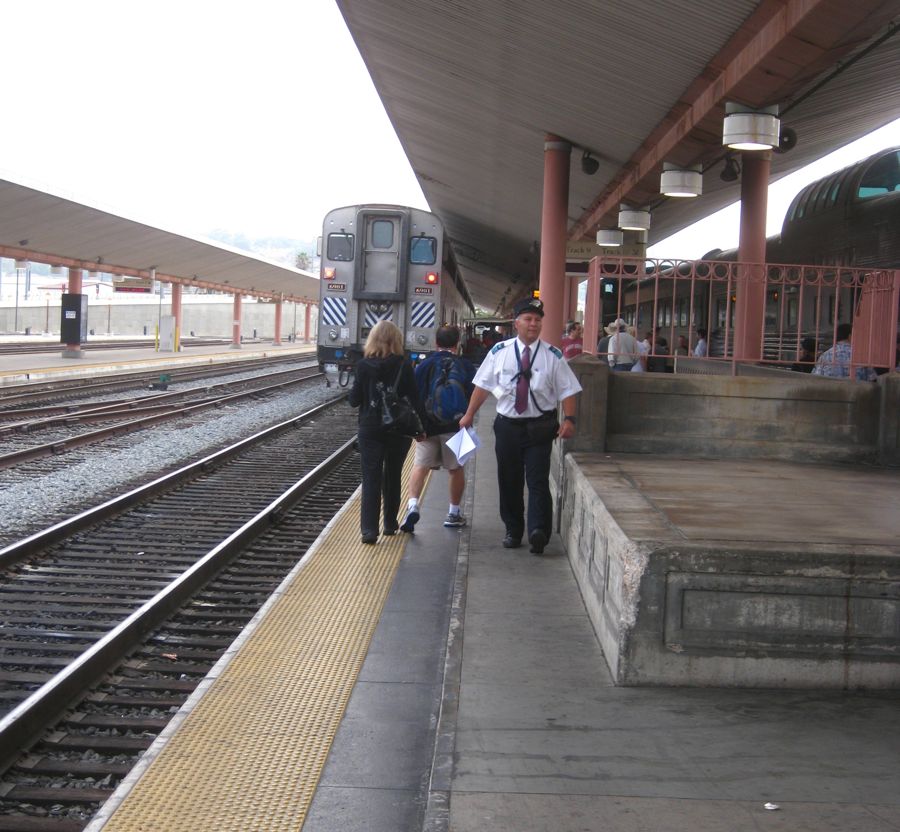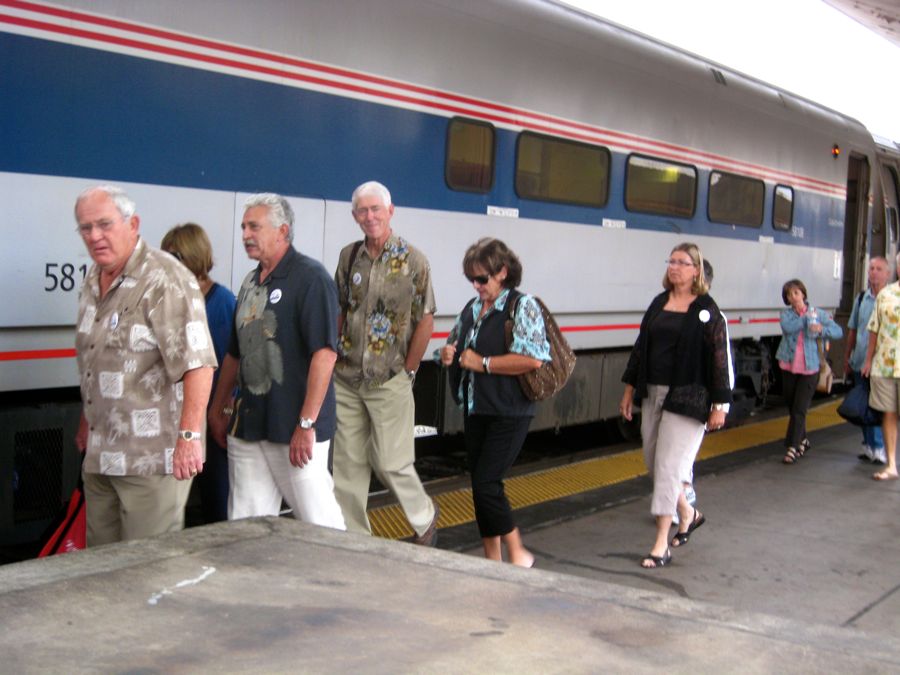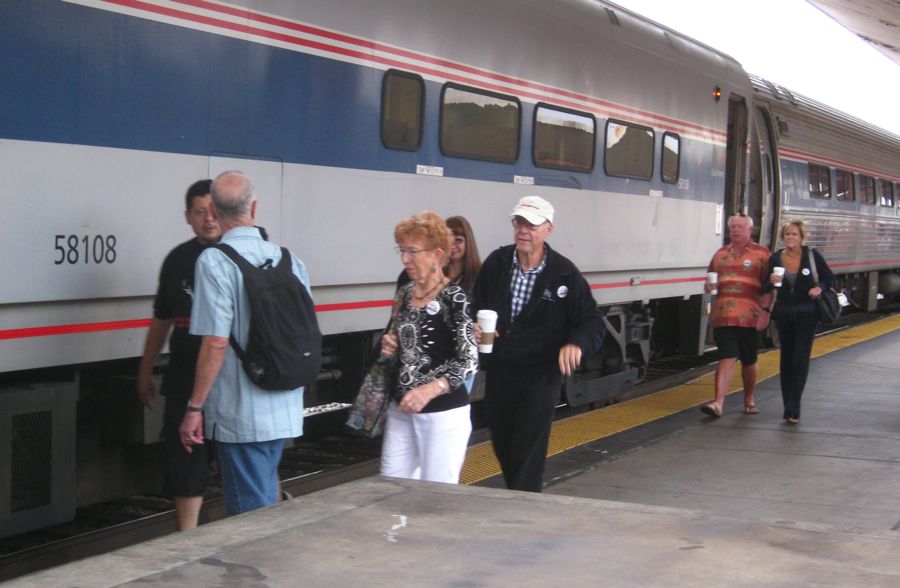 Don brings up the rear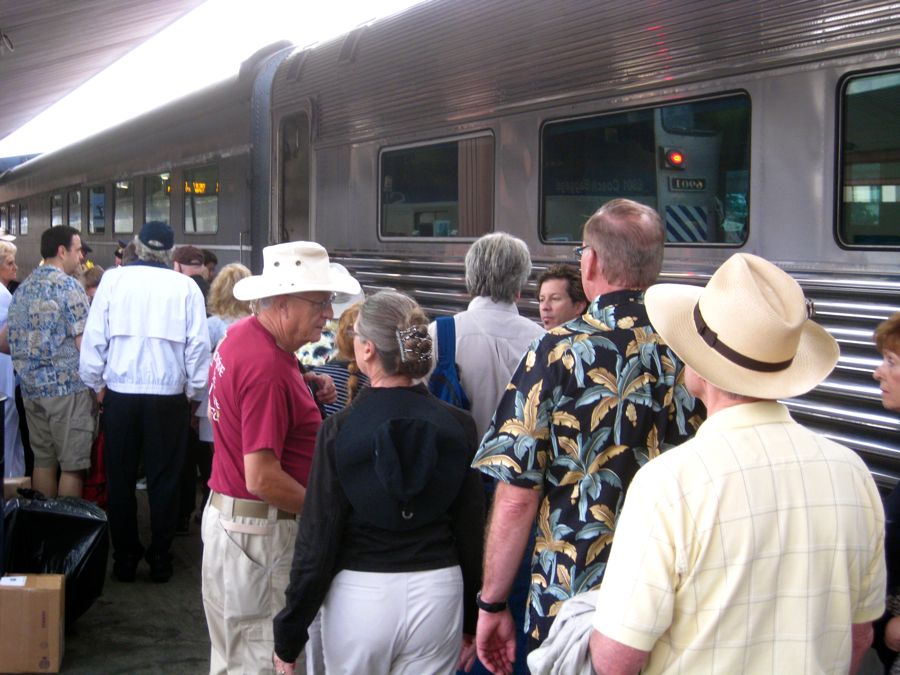 A motley crew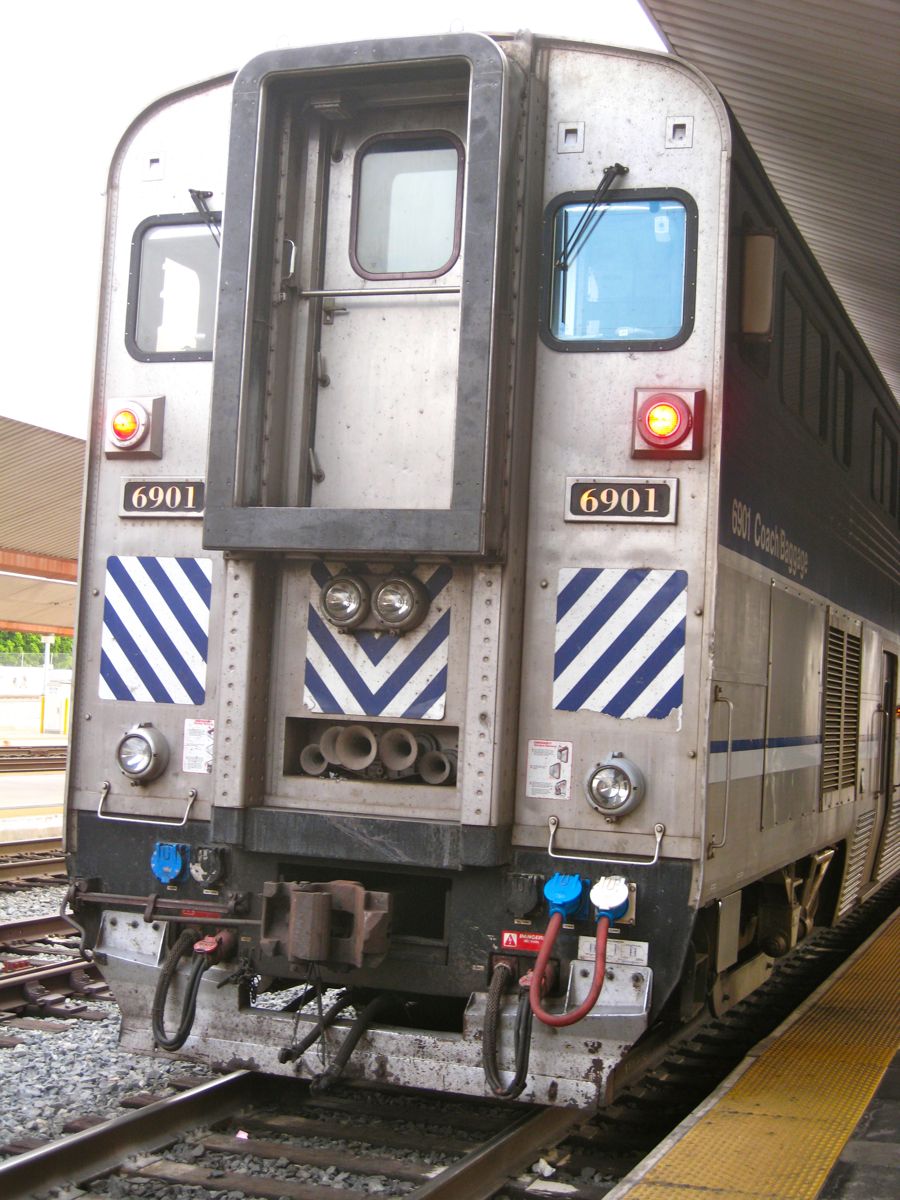 The cab can be anyplace on a train with todays electronics
All Aboard.... Our Hosts Check Everybody In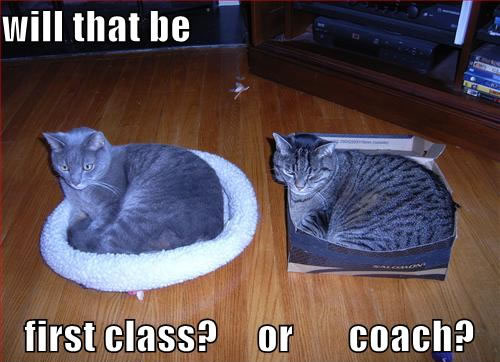 Breakfast awaits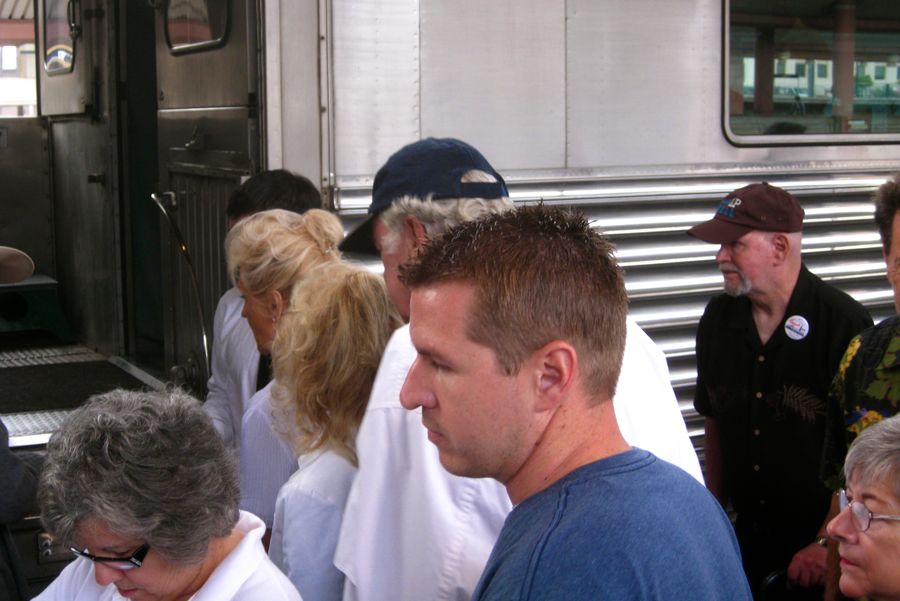 The other train just pulled out ahead of us

Meeting new friends
Remember! - If I agreed with you, we'd both be wrong.

Mike and Monica were worried about the brochure... We never really grow up, we only learn how to act in public.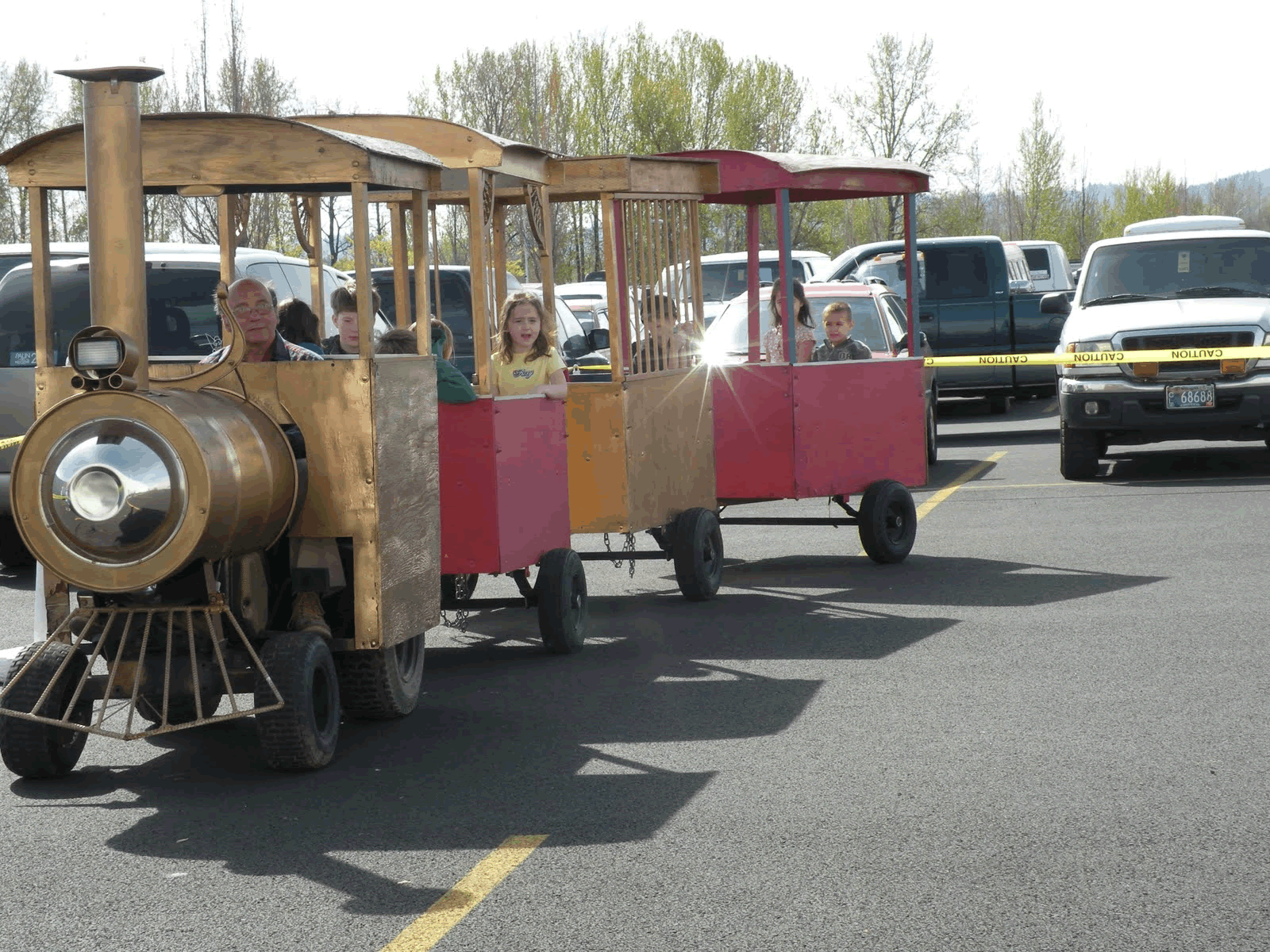 It's OK Micke... We can all fit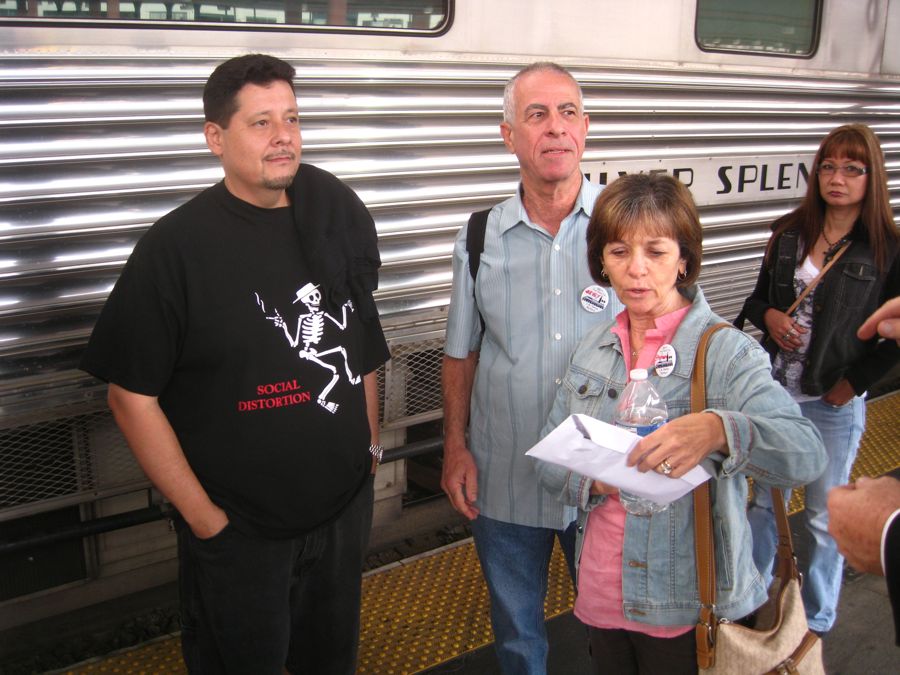 Oh og... Did you guys read the small print???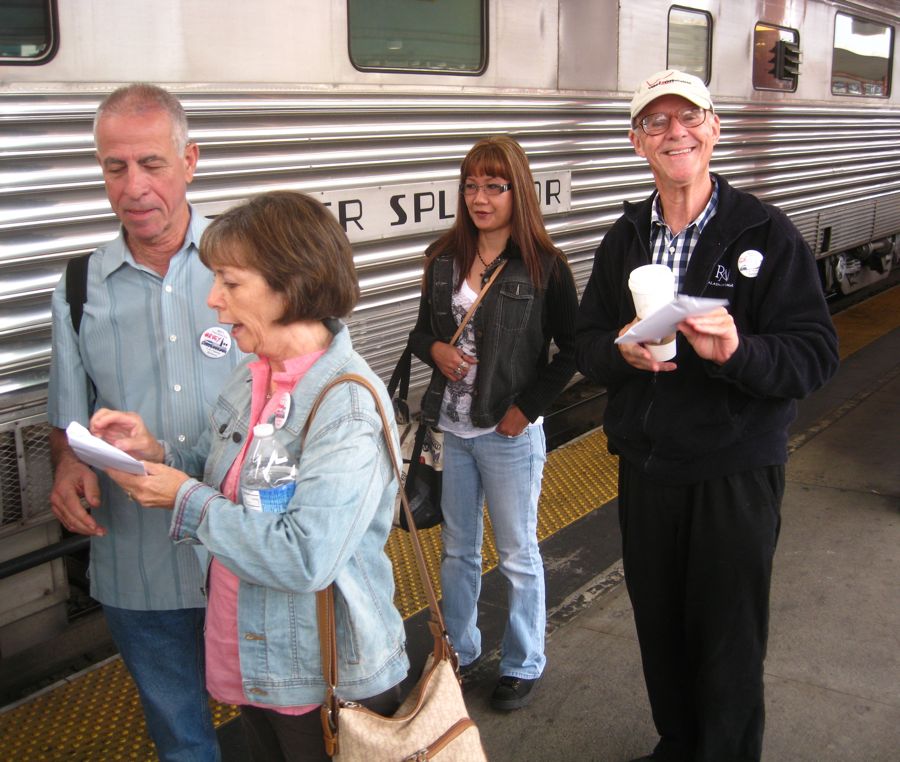 Knowledge is knowing a tomato is a fruit. Wisdom is not putting it in a fruit salad.

Please pass tghe envelope.....

Last to board before we leave....

We are on board and ready to go.....
Did You Know? - A bus station is where a bus stops. A train station is where a train stops. On my desk, I have a work station.