We Are Off To The Festival On Mother's Day
We went to Catal after church to have a leisurely lunch and then off to California Adventure for the rest of the day!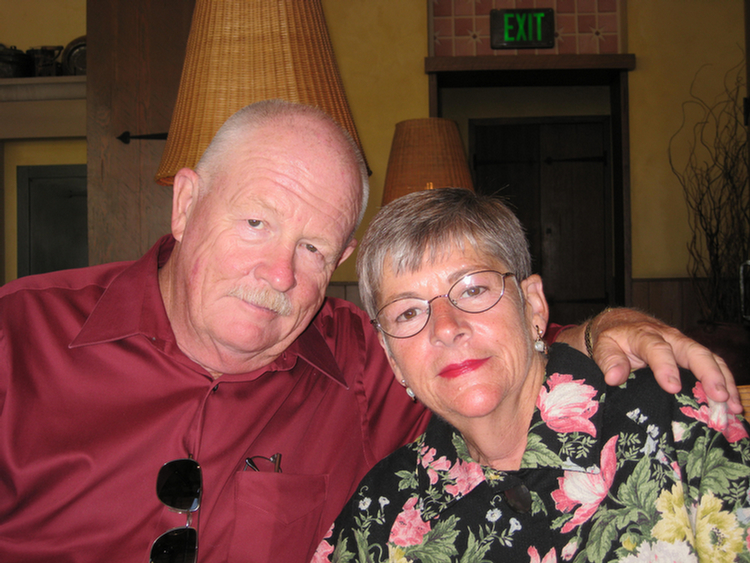 Paul & Sue
Off To The Food And Wine Festival For Visit Three

Off to California Adventure
Did you know? - This 55-acre (220,000 m2) theme park was constructed as part of a major expansion that transformed the Disneyland area and its hotels into the Disneyland Resort and consists of five areas: Sunshine Plaza, Hollywood Pictures Backlot, The Golden State, A Bug's Land and Paradise Pier. Each area is meant to resemble various aspects of California, its culture, landmarks and history.
The construction of DCA began in 1998, as part of the Disneyland Resort expansion project which included the new theme park, the Disney's Grand Californian Hotel, Downtown Disney, and the renovation of the Disneyland Hotel and the Paradise Pier Hotel, and was completed in 2001. DCA occupies the site of the former parking lot for 5,000 vehicles, and parking is now provided in the multi-level "Mickey and Friends" parking structure, giving space for more than 10,000 vehicles.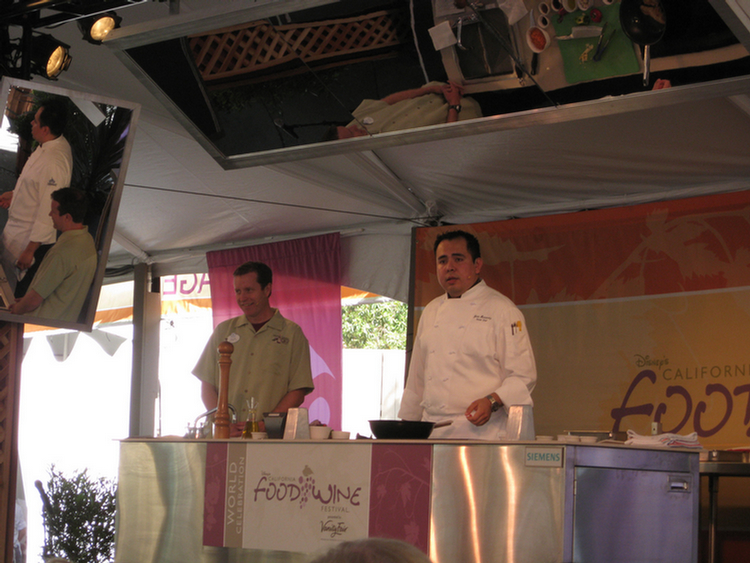 The Food and Wine Festival was going full swing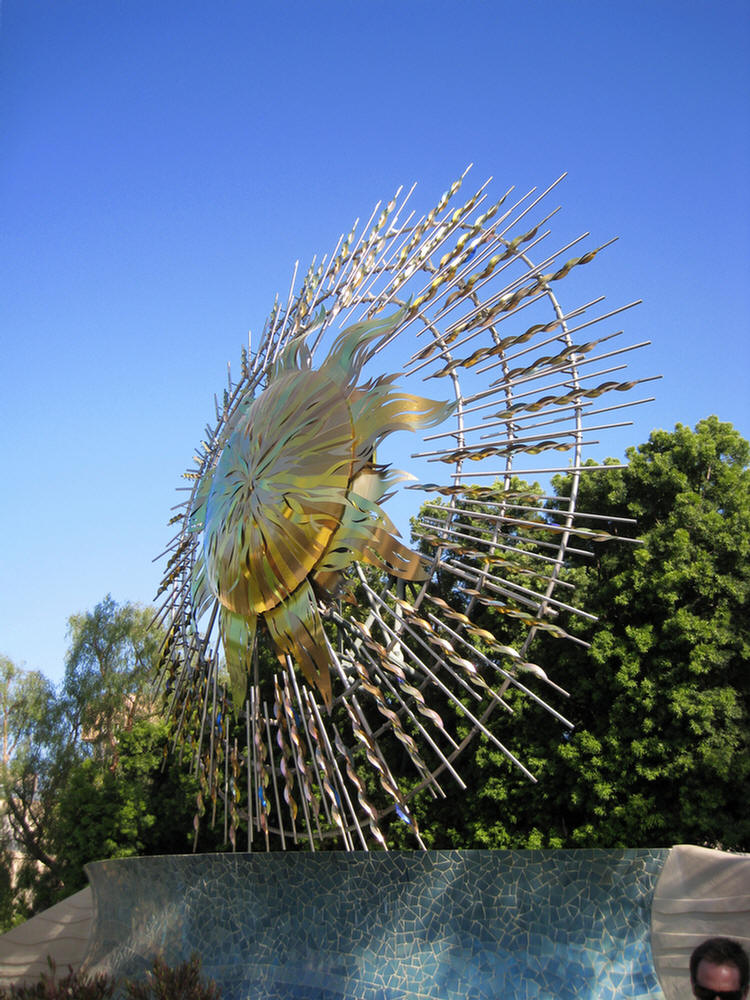 It was a beautiful day at the park

Deep Dish Pizza Pie in the making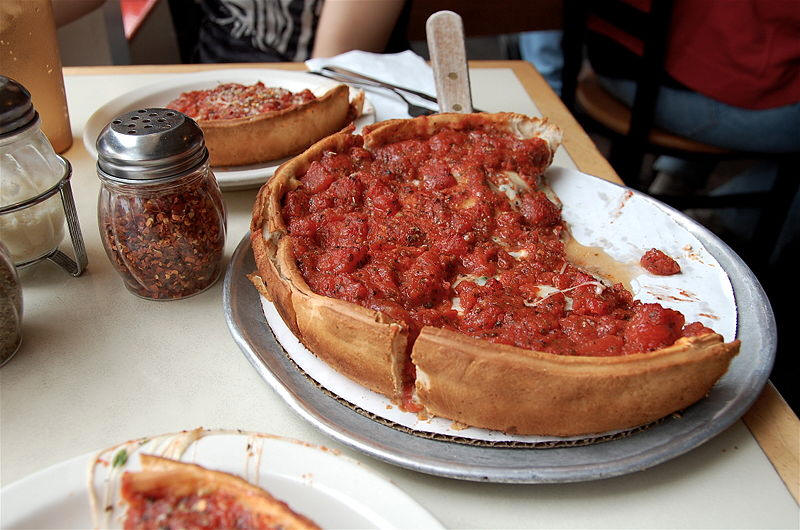 It turned out pretty good and we all got a chance to taste it

The Sun Wheel just reopened as the Mickey Wheel

New paint jobs everywhere

She always gets me up in this contraption
Did you know? - The Ferris wheel is named after George Washington Gale Ferris, Jr.. He graduated from Rensselaer Polytechnic Institute and he was a Pittsburgh, Pennsylvania bridge-builder. He began his career in the railroad industry and then pursued an interest in bridge building. Ferris understood the growing need for structural steel and founded G.W.G. Ferris & Co. in Pittsburgh, a firm that tested and inspected metals for railroads and bridge builders.

Ferris designed and built the first 264 foot (80 m) wheel for the World's Columbian Exposition in Chicago, Illinois in 1893. The wheel was intended as a rival to the Eiffel Tower, the centerpiece of the 1889 Paris Exposition. This first wheel could carry 2,160 persons. The Ferris wheel was the largest attraction at the Columbian Exposition, standing over 250' tall and powered by two steam engines. There were 36 cars, accommodating 60 people each (40 seated, 20 standing). It took 20 minutes for the wheel to make two revolutions—the first to make six stops to allow passengers to exit and enter; the 2nd, a single non-stop revolution—and for that, the ticket holder paid 50 cents. When the Exposition ended, the wheel was moved to north side, next to an exclusive neighborhood. William D. Boyce filed an unsuccessful Circuit Court action against the owners of the wheel, to have it moved. It was then used at the St. Louis 1904 World's Fair and eventually destroyed by controlled demolition in 1906. At 70 tons, its axle was the largest steel forging of the time. It was 26 stories tall, only a quarter of the Eiffel Tower's heigh.

All the stuff in the center are pipes/nozzles/lights for the light show planned for 2010

It's coming
Did you know? - Disney's World of Color is a new night time show scheduled to premiere in March 2010 at Disney's California Adventure, part of the Disneyland Resort in Anaheim, California. Designed by Walt Disney Creative Entertainment, this show is planned to have 1200 fountain nozzles with 1200 individually controlled underwater LEDs for each nozzle, and is scheduled to include lasers and lights with a water spray backdrop screen similar to the ones used in Fantasmic! at Disneyland and Disney's Hollywood Studios at Walt Disney World in Lake Buena Vista, Florida.
Wine Reception Time

Three tasting station were set up... Domestic whites, domestic reds, and Old World wines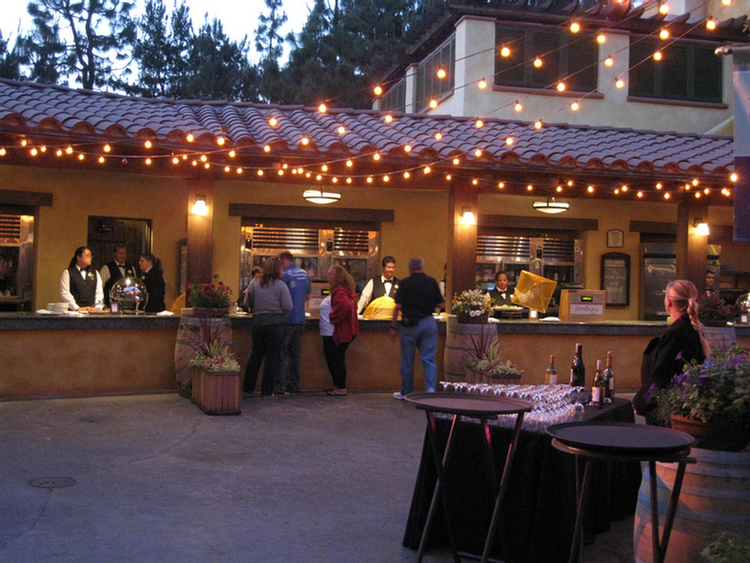 The poor girls were not too busy until we got there!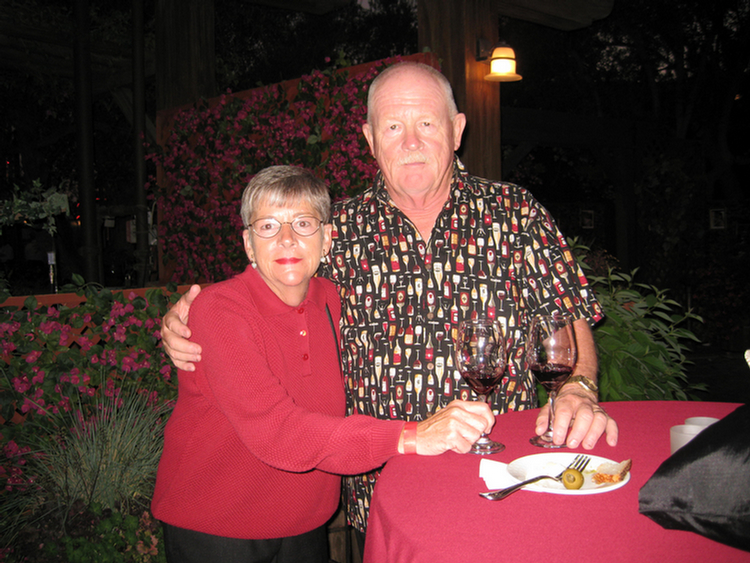 Nice wines and great appetizers

Sue inspects the bottle

She and Dustin found a good one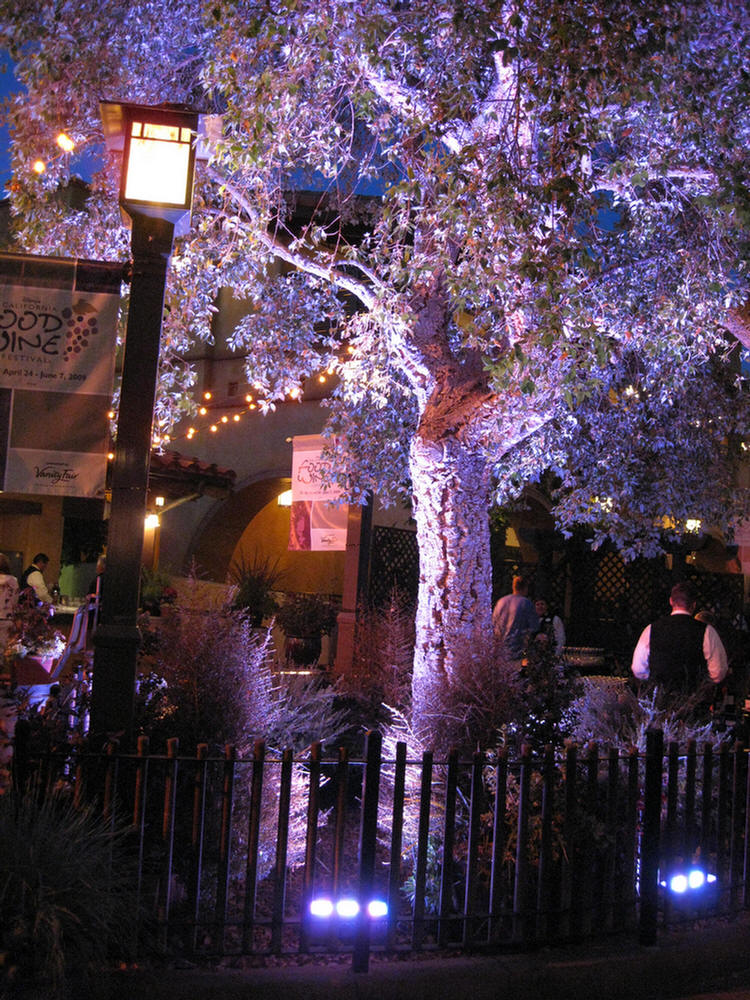 LED lights made the tree look entirely different every few minutes
Did you know? - The LED was first invented in Russia in the 1920s, and introduced in America as a practical electronic component in 1962. Oleg Vladimirovich Losev was a radio technician who noticed that diodes used in radio receivers emitted light when current was passed through them. In 1927, he published details in a Russian journal of the first ever LED.

All early devices emitted low-intensity red light, but modern LEDs are available across the visible, ultraviolet and infra red wavelengths, with very high brightness.

LEDs are based on the semiconductor diode. When the diode is forward biased (switched on), electrons are able to recombine with holes and energy is released in the form of light. This effect is called electroluminescence and the color of the light is determined by the energy gap of the semiconductor. The LED is usually small in area (less than 1 mm2) with integrated optical components to shape its radiation pattern and assist in reflection.

LEDs present many advantages over traditional light sources including lower energy consumption, longer lifetime, improved robustness, smaller size and faster switching. However, they are relatively expensive and require more precise current and heat management than traditional light sources.

Applications of LEDs are diverse. They are used as low-energy indicators but also for replacements for traditional light sources in general lighting and automotive lighting. The compact size of LEDs has allowed new text and video displays and sensors to be developed, while their high switching rates are useful in communications technology.

Paul with a white wine? Yup! A German Resiling
Did you know? - Riesling is a white grape variety which originates in the Rhine region of Germany. Riesling is an aromatic grape variety displaying flowery, almost perfumed, aromas as well as high acidity. It is used to make dry, semi-sweet, sweet and sparkling white wines. Riesling wines are usually varietally pure and are seldom oaked. As of 2004, Riesling was estimated to be the world's 20th most grown variety at 48,700 hectares (120,000 acres) (with an increasing trend), but in terms of importance for quality wines, it is usually included in the "top three" white wine varieties together with Chardonnay and Sauvignon Blanc. Riesling is a variety which is highly "terroir-expressive", meaning that the character of Riesling wines is clearly influenced by the wine's place of origin.

I usualy order by just pointing to my shirt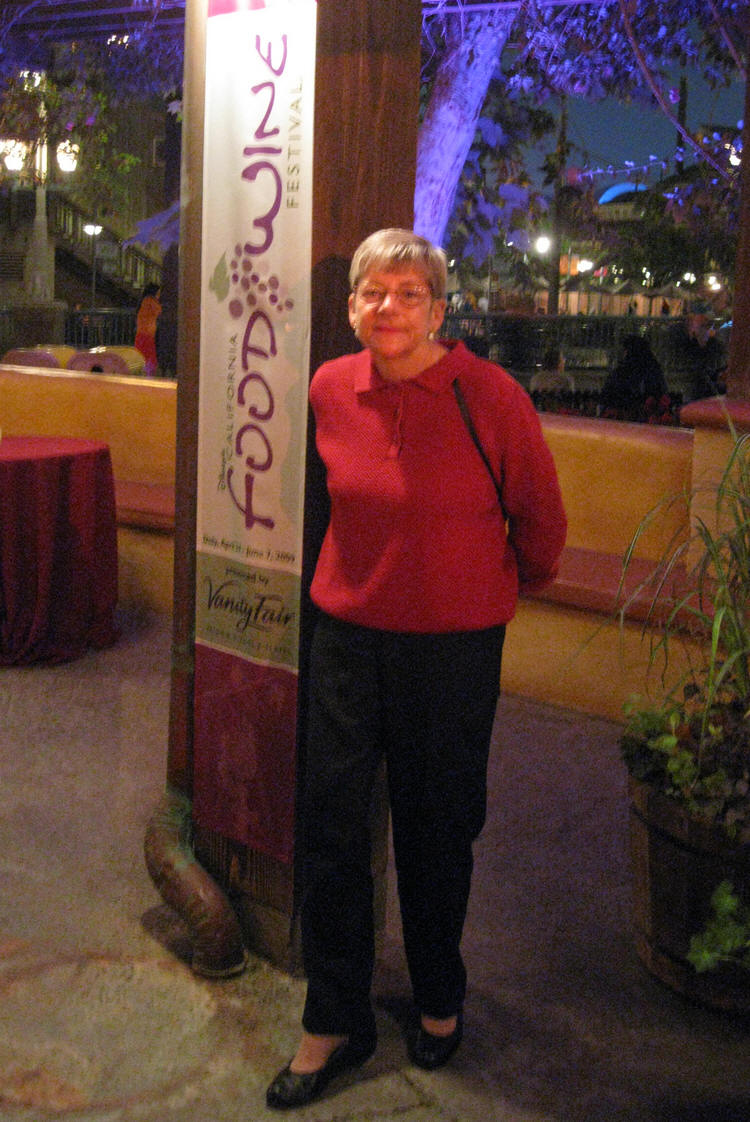 Smarty brought her sweater so she was quite comfortable all evening... Paul neededanti-freeze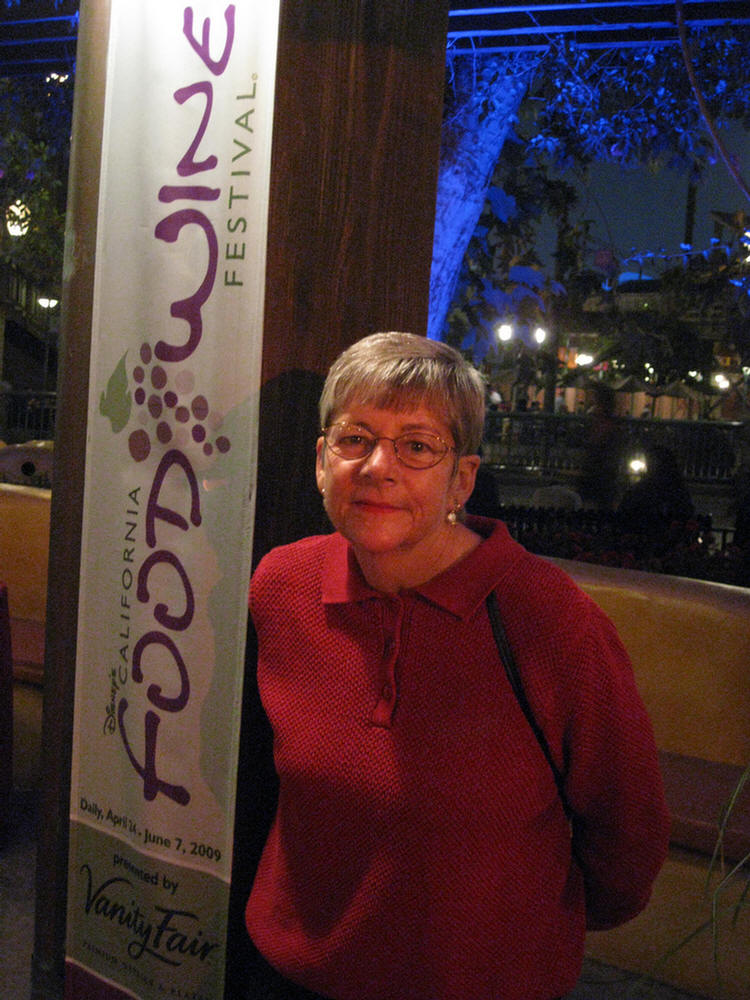 Wine and Paul, what else could she ask for?
The Camera Went Wild Upon Seeing The Mountain Of Stemware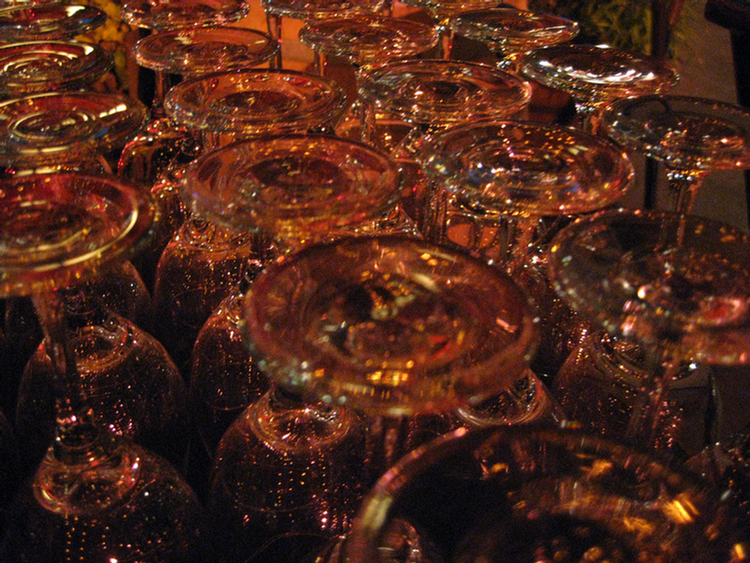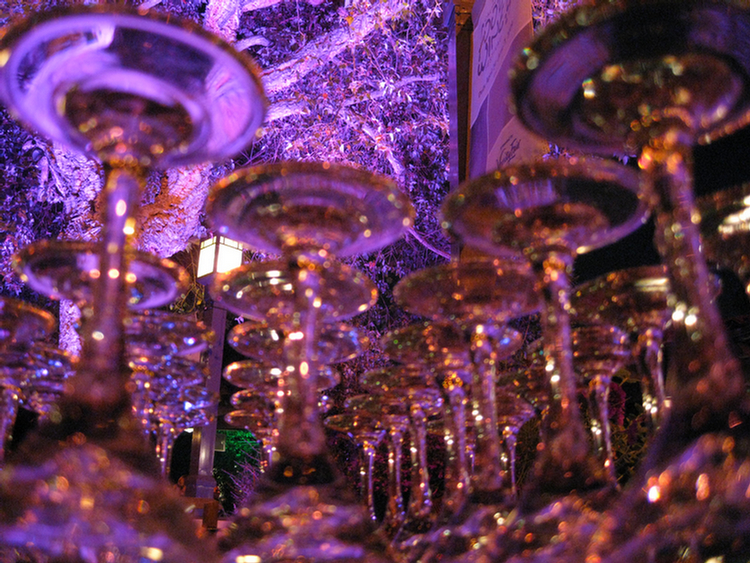 The LED lights changed the background

With the flash it look different
Time To Depart And Aim Towards Home

We are off to go back to Catal for a nightcap
Did you know? - A nightcap is an alcoholic beverage drunk right before going to sleep. The alcohol content is higher than a wine or beer drink, usually a liqueur or spirit. Traditional nightcaps are brandy or a cream-based liqueur such as Irish cream.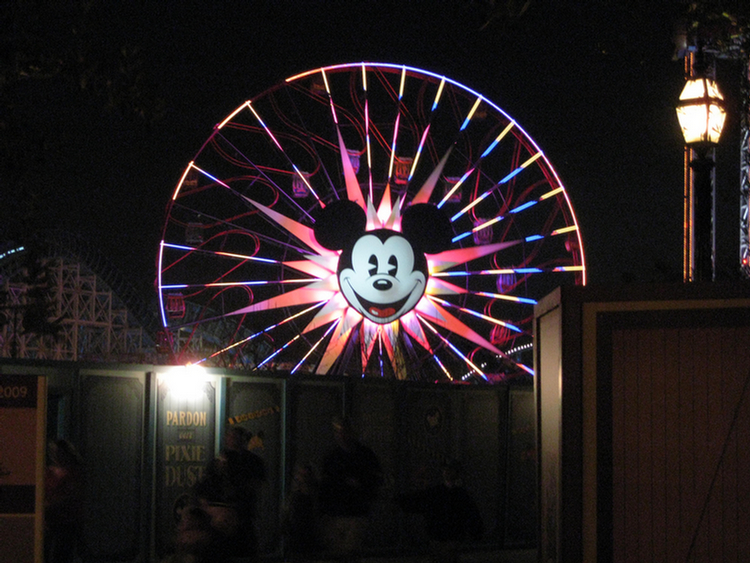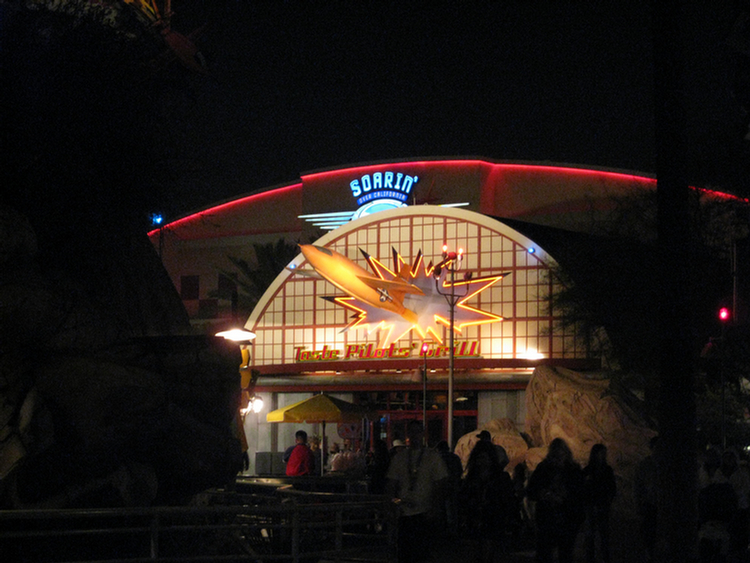 Tomorrow is another day