Disneyland; An Escape From The Daily Grind!
We go to Disneyland all the time at least once a month. Disneyland is only 1o miles due east of us so it it an easy trip. Paul was there on opening day which was
(Sue was only four years old) and Paul & Sue were there 50 years later!
When Sue got cancer, we decided to celebrate every year free of cancer at Disneyland (we call it " Lifeday ") and we have been doing it for or since 1998.
Sue has been going to Disneyland on Christmas Eve since 1963 and has not missed a single time even when we were recoverng from a major back surgery. This year will be
Sometimes we just up and go like Easter 2005 with our neighbor. We usually go on Mother's Day and special events such as major birthdays.
Disneyland is so integral to our activities that if you search our site there are over 300 pages with references to Disneyland and our activities there! You can also use this form to seach just the Disneyland site.
Search For:
Boolean: Case:
Quotation - "Disneyland will never be completed. It will continue to grow as long as there is imagination left in the world." - Walt Disney


Nothing like walking through the castle into Fantasyland

Frontierland is an adventure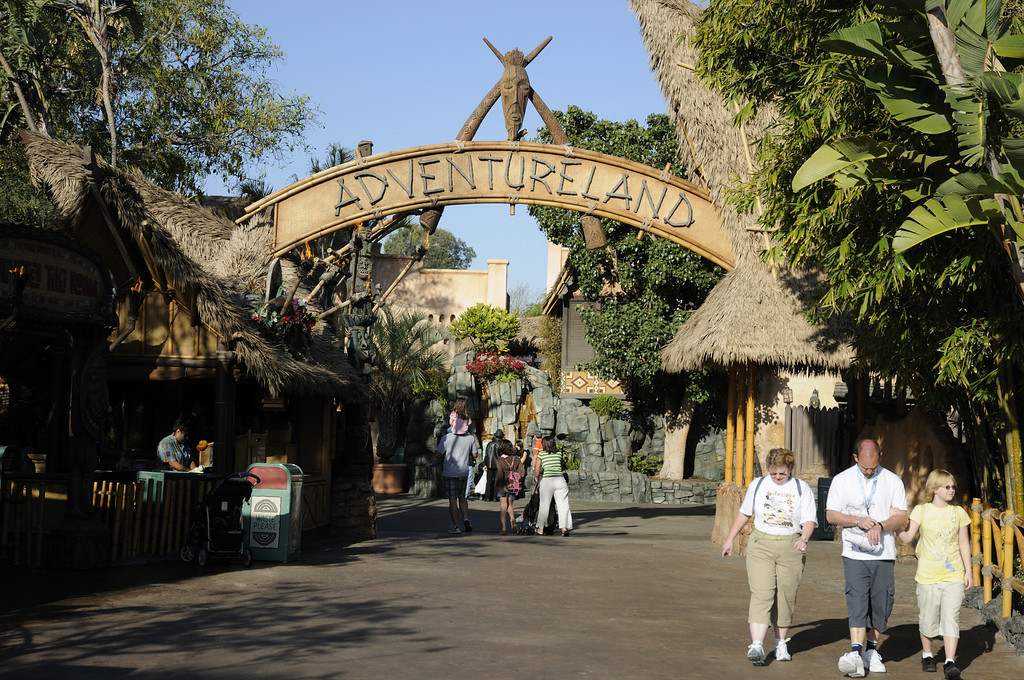 Adventureland turns back the clock