Lunch Be Done... Wineries, Here We Come! (Page Two)
It is wine time! We already tasted a bit at Falkner prior to lunch!
We have to visit several places because the Roberts, Zaitz, and Liles have "pick ups" to collect! Here we go!
South Coast Winery Means Champagne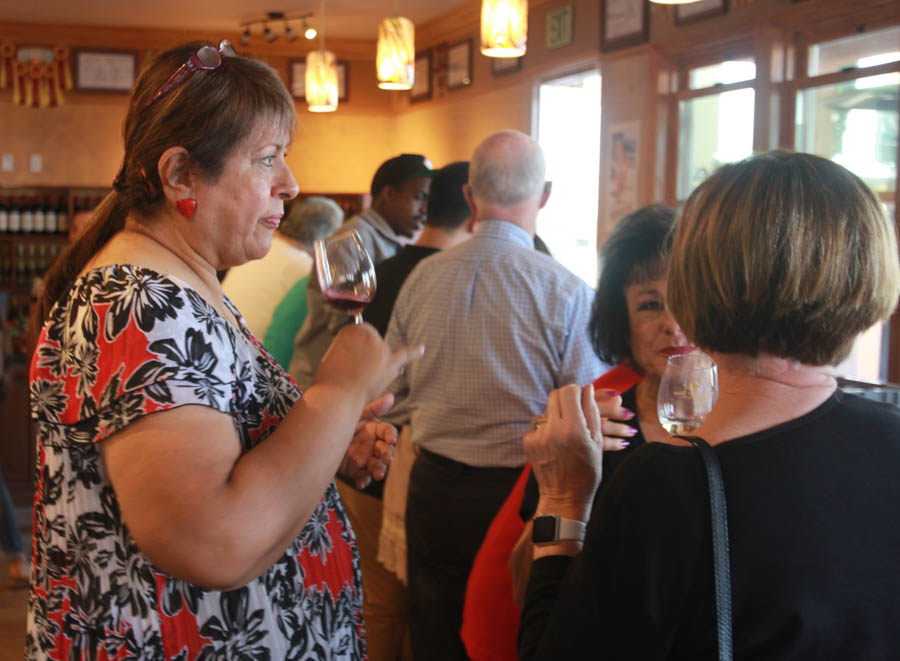 Vicky tries her hand at wine tasting
Did You Know? - The symbol of the ribbon, which often adorns modern-day Valentines, is rooted in the Middle Ages. When knights competed in tournaments, their sweethearts often gave them ribbons for good luck.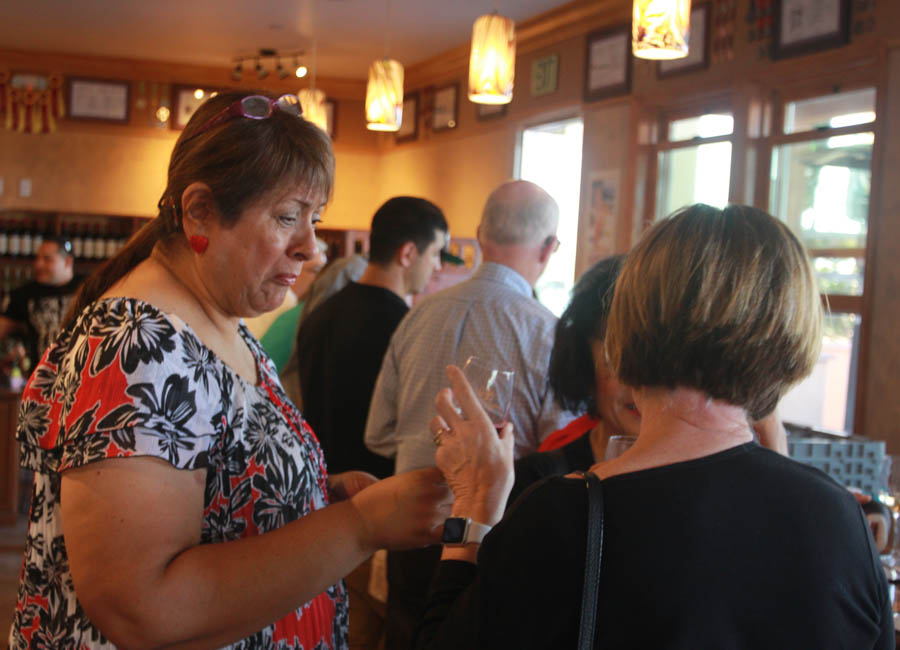 "I am not sure about this!"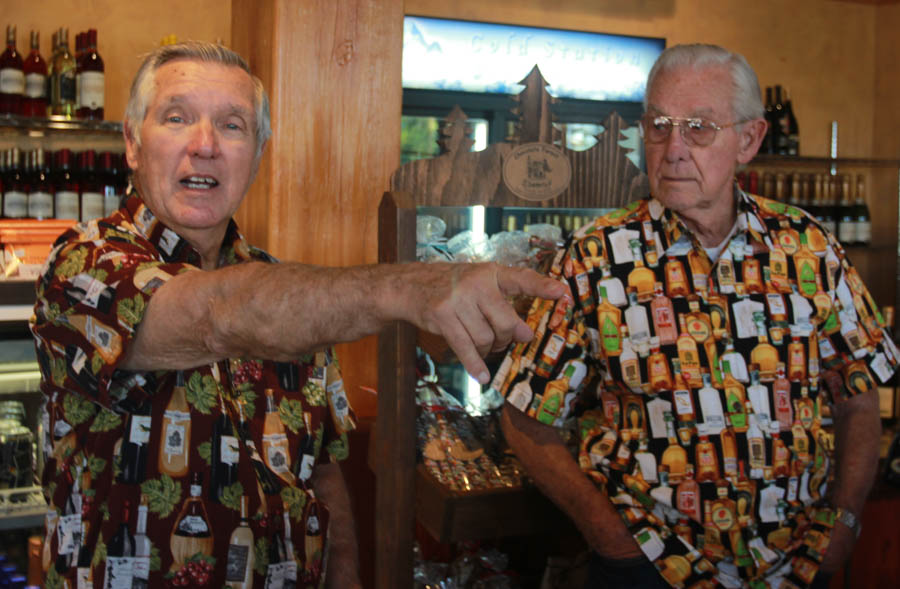 "Paul did it!!"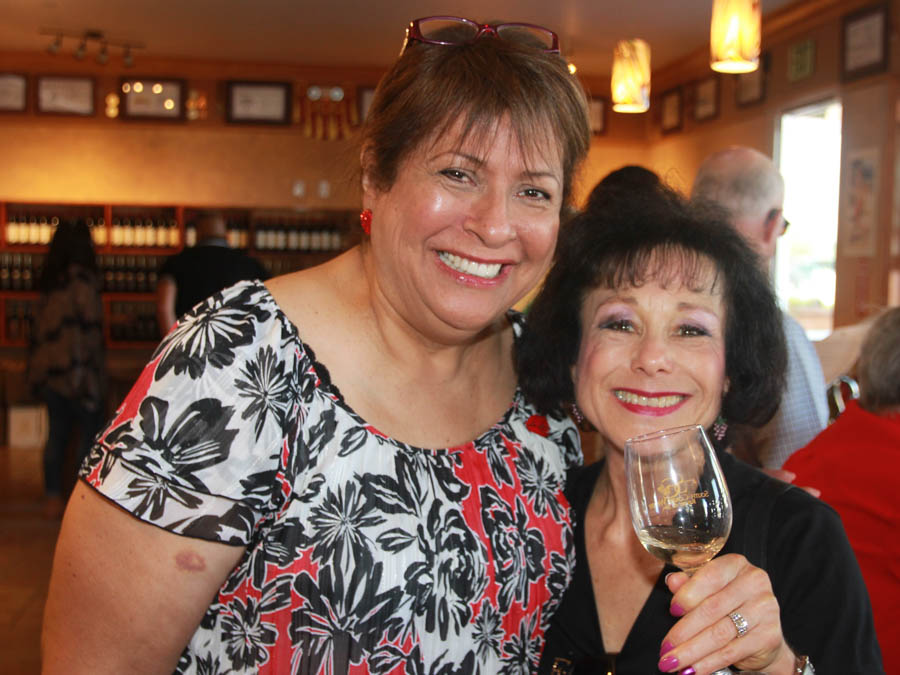 Vicky is going to try one more time!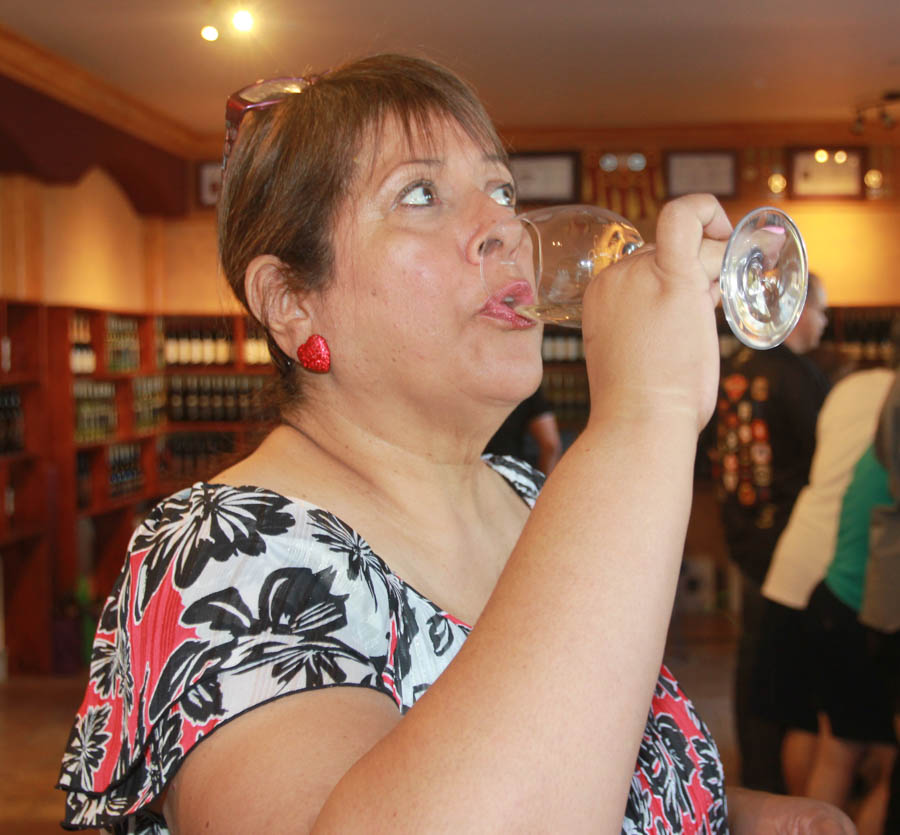 Gurgle... Slurp...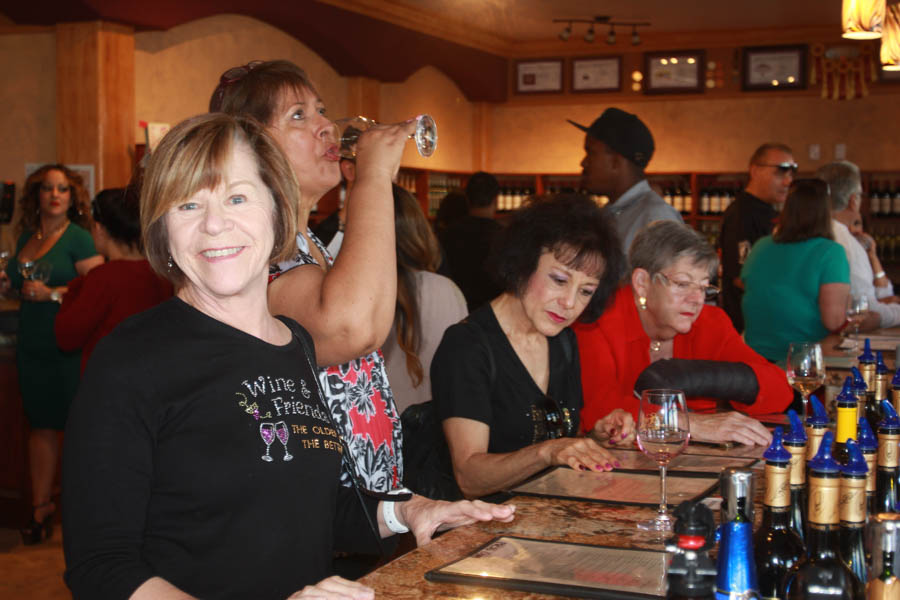 Vicky is doing it like a pro!

"Kathy... Is there supposed to be a fly in the bottom of the glass??"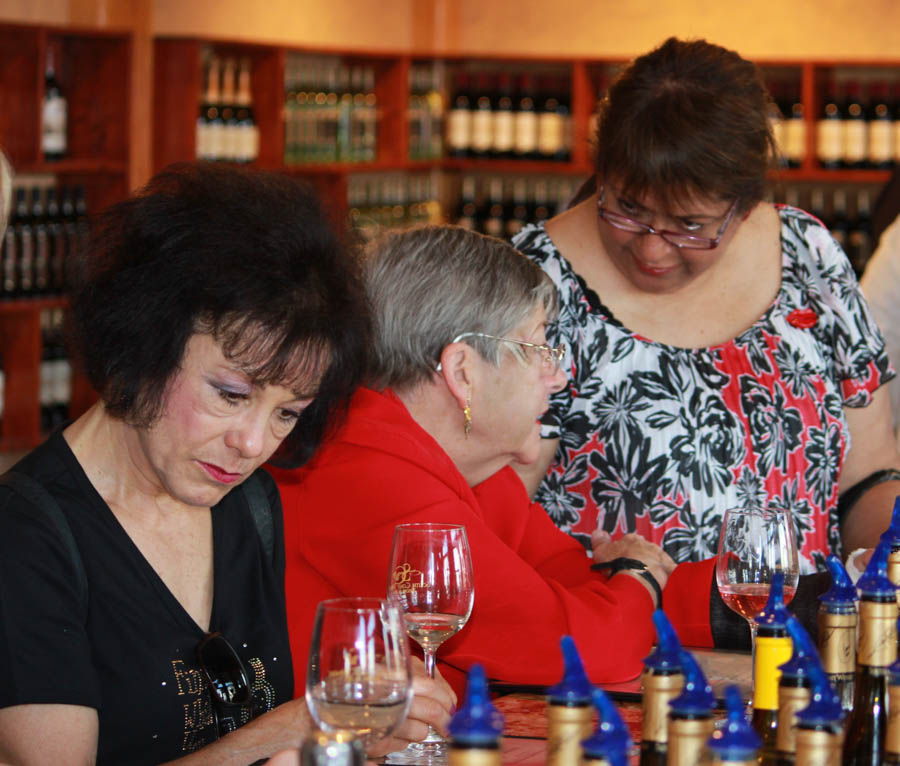 Sue explains about the fly!

"I though we were going beer tasting!"
Did You Know? - Lace is often used on Valentine decorations. The word "lace" comes from the Latin laques, meaning "to snare or net," as in to catch a person's heart.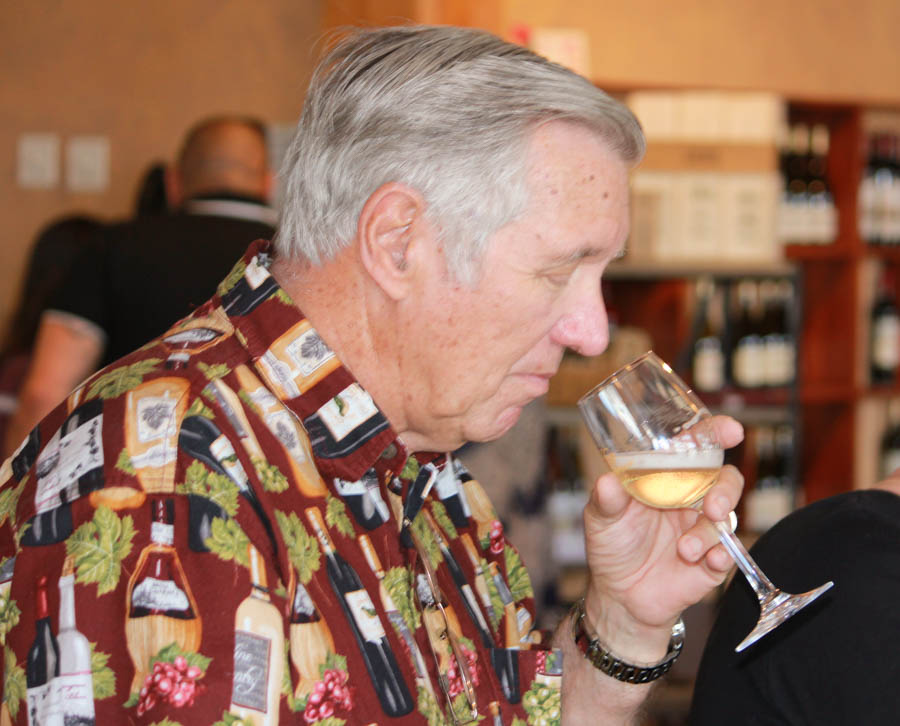 Ed! Just sniff the glass... Don't put you nose in it!"

"Over the teeth and through the gums, lookout tonsils here it comes!"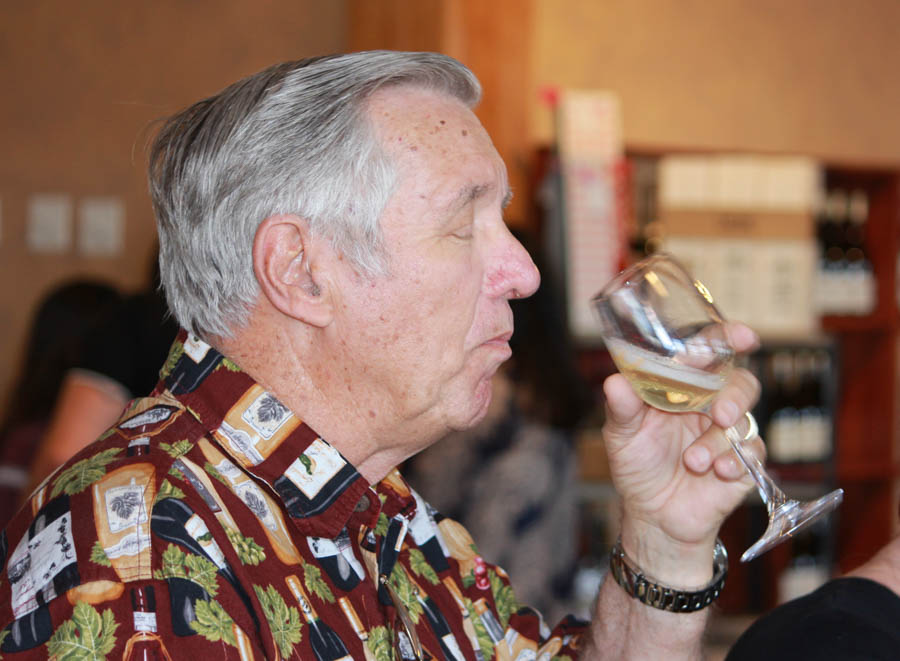 "Sooooooo very good!"

"Dang... My man really knows how to taste!"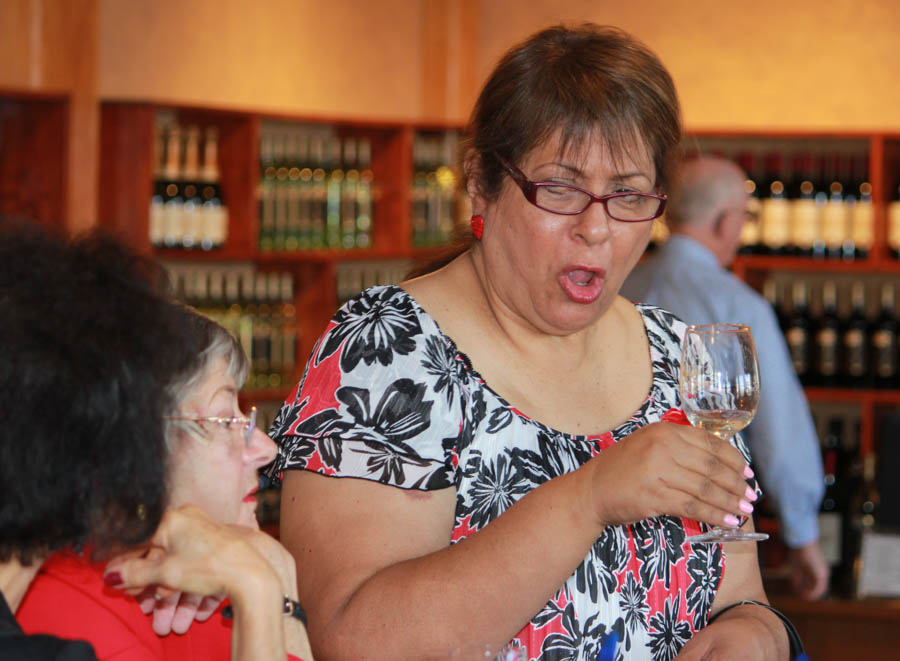 "Jalapeno wine?"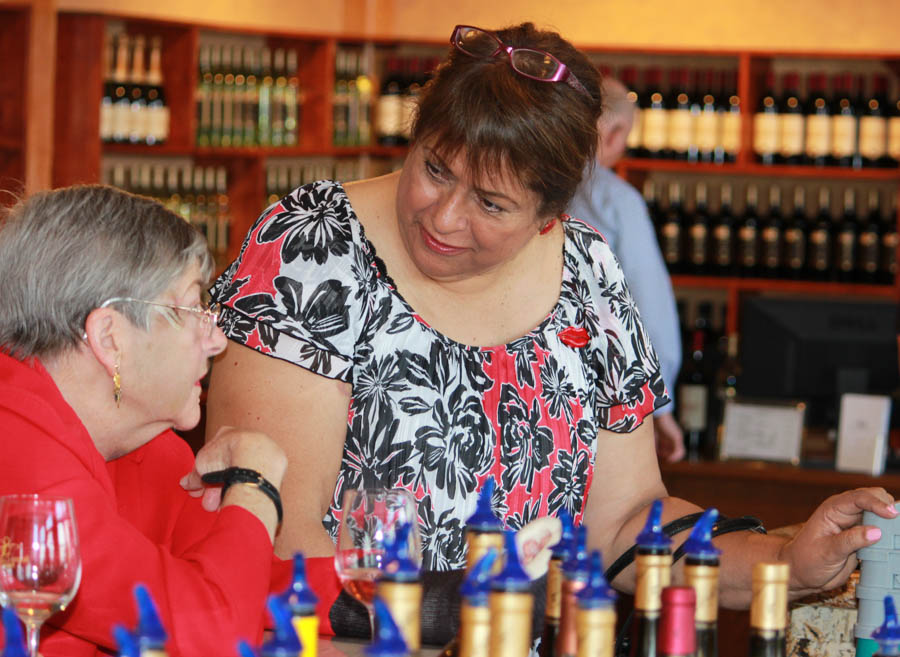 "It's OK... It only burns on the way down!"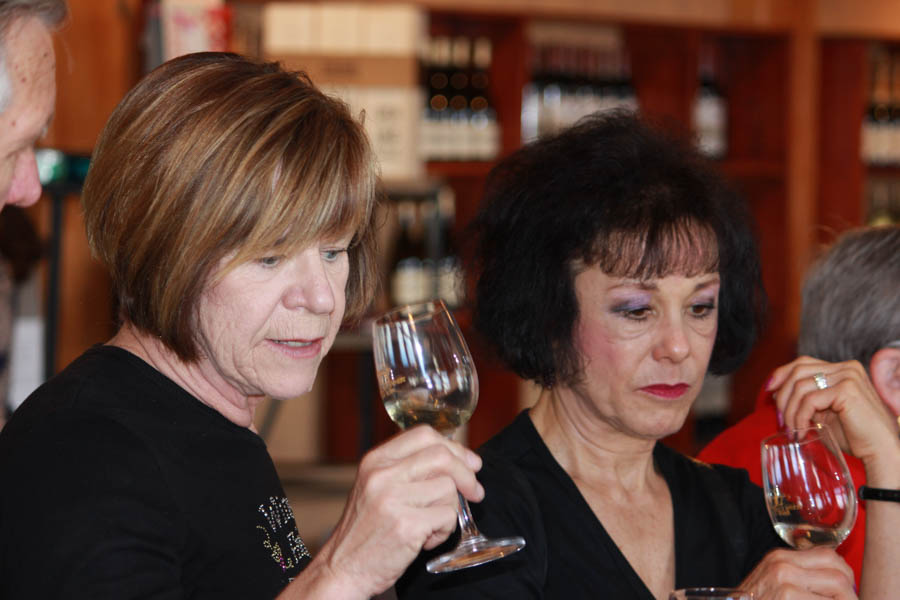 "Now I am worried!"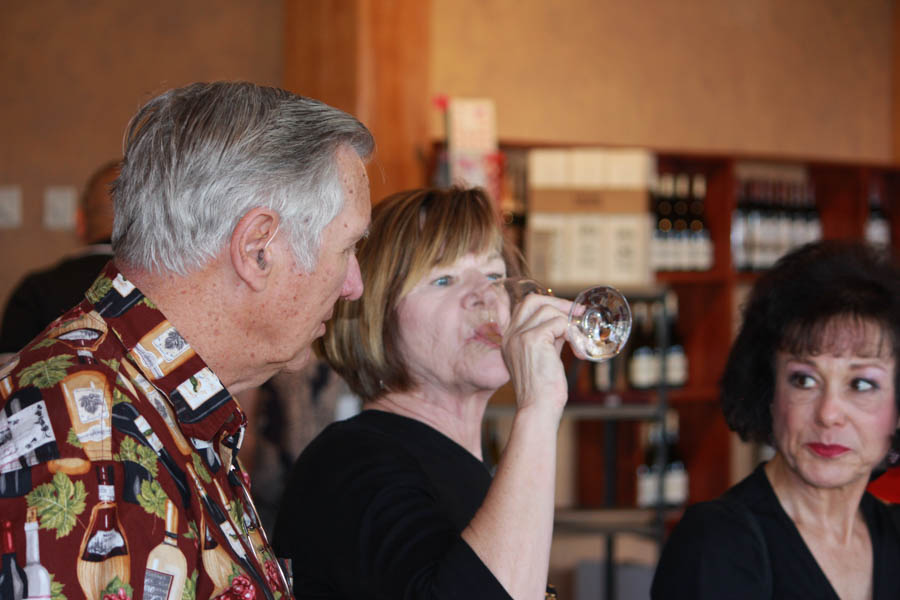 Slurp Gurgle

"Hey Guys... We have to get serious about this!"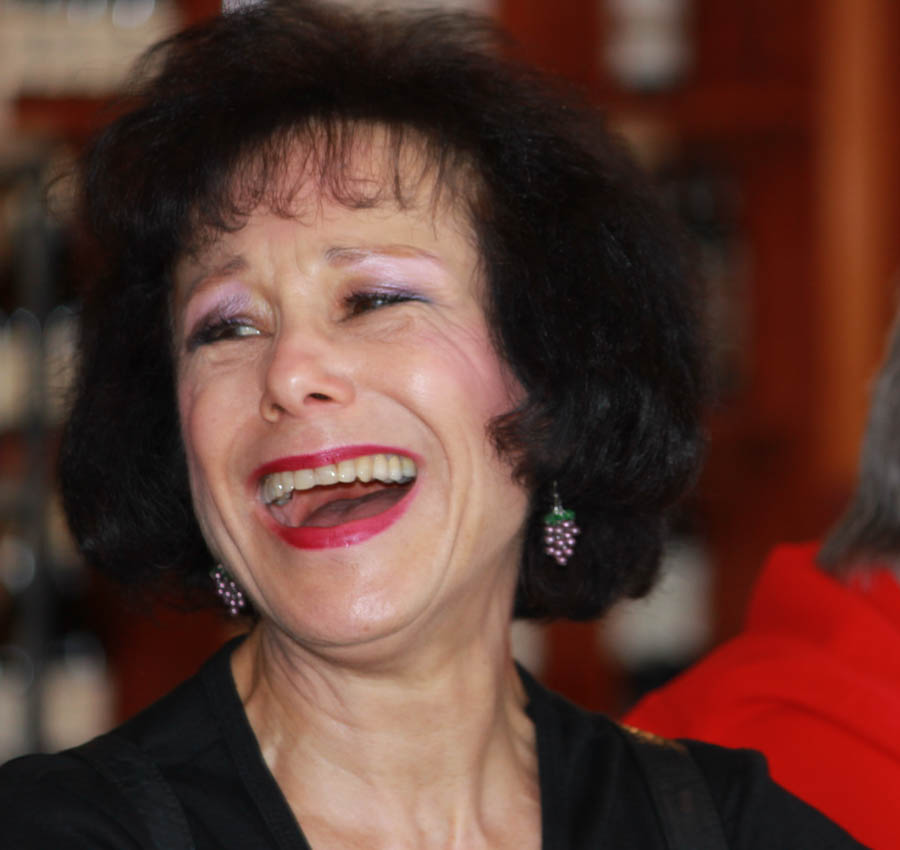 "... or not!"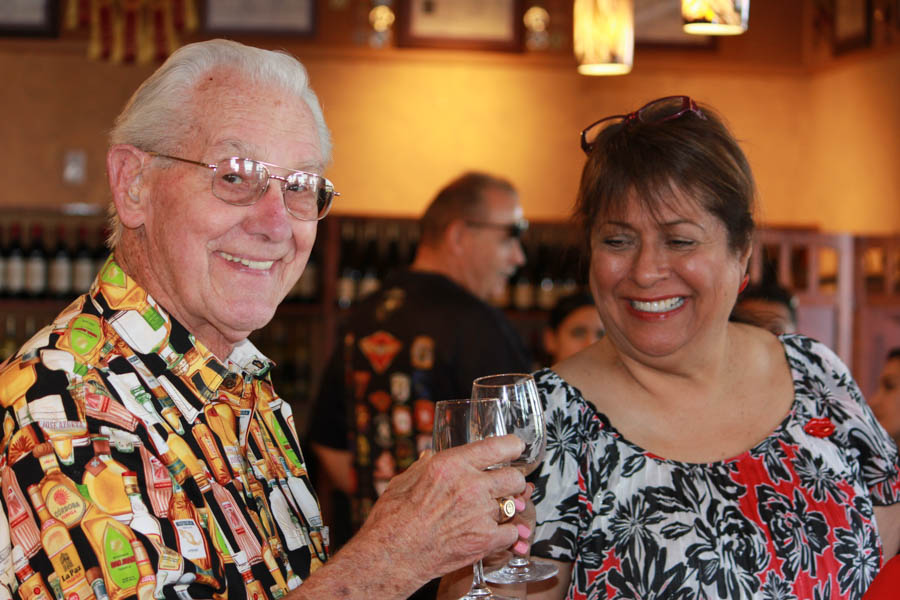 Miracle... Del tries wine!
Did You Know? - Some of the oldest handmade Valentines are rebuses, which is Latin for "things" or "that which is indicated by things." A rebus is a kind of puzzle or riddle, and the pictures indicate the meaning of the card. For example, a picture of a bee and a picture of a gold mine would indicate the sentiment "Be mine."

Down it goes!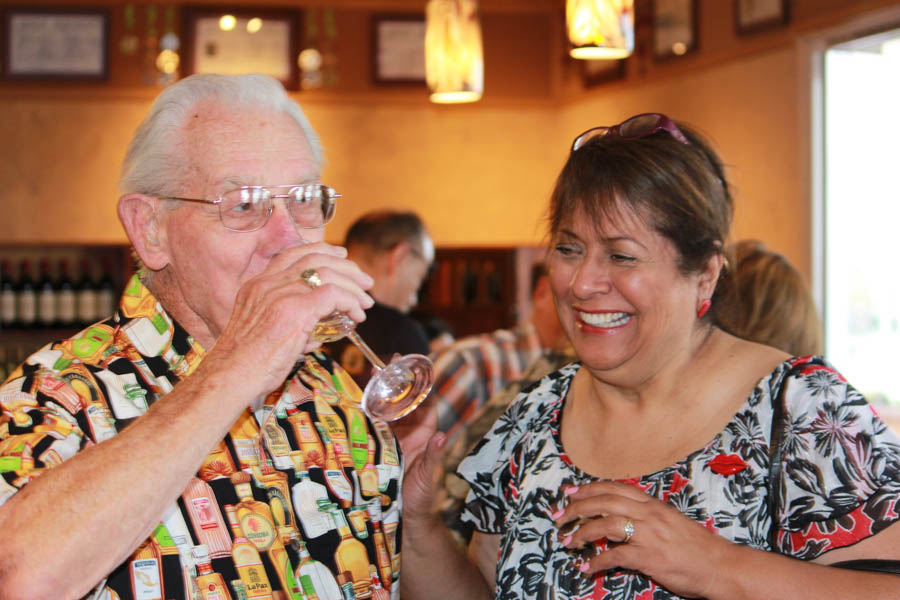 Vicky makes sure he gets every drop!

"This is not bad... Kind of like a bad beer!"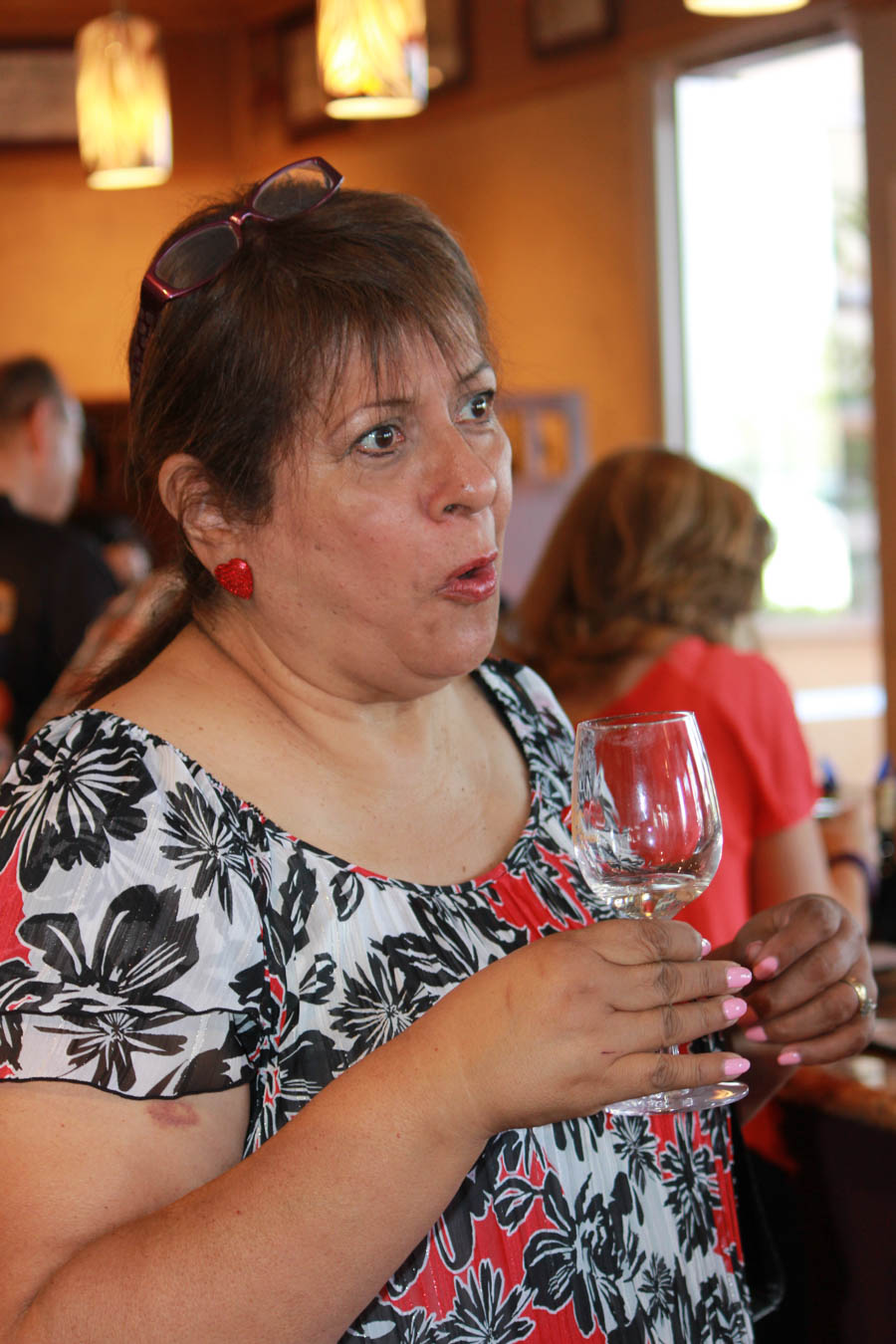 "Did you see that??? Del tried a wine!"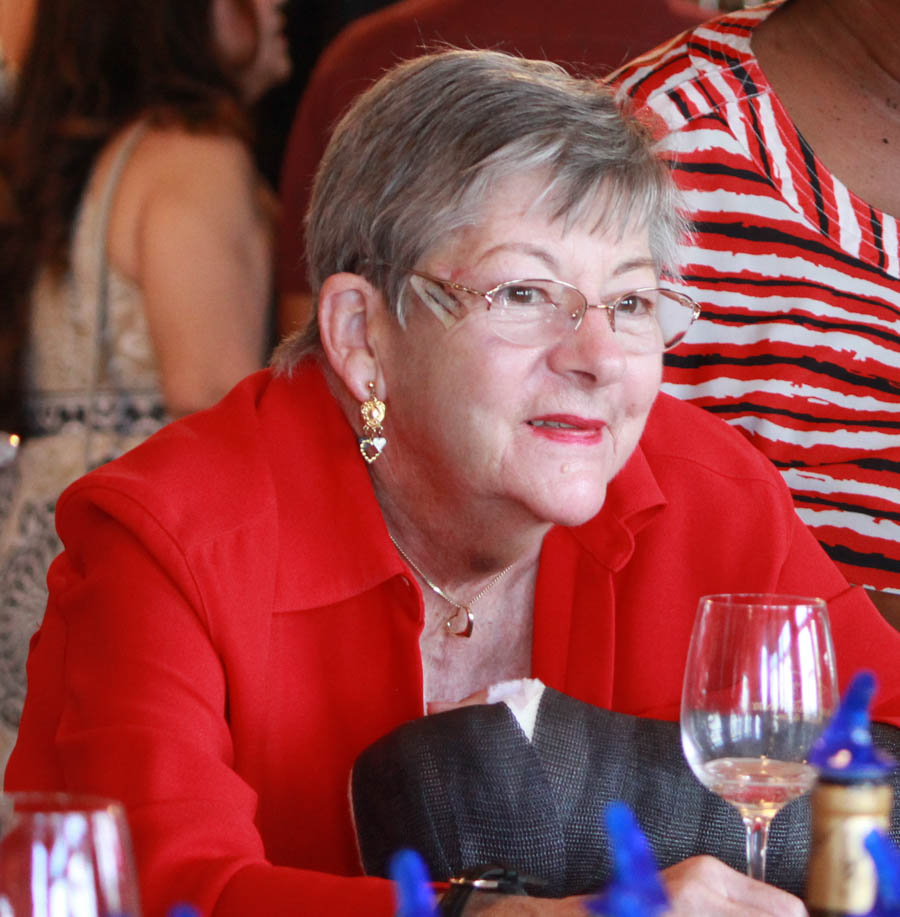 Enjoying the goings on!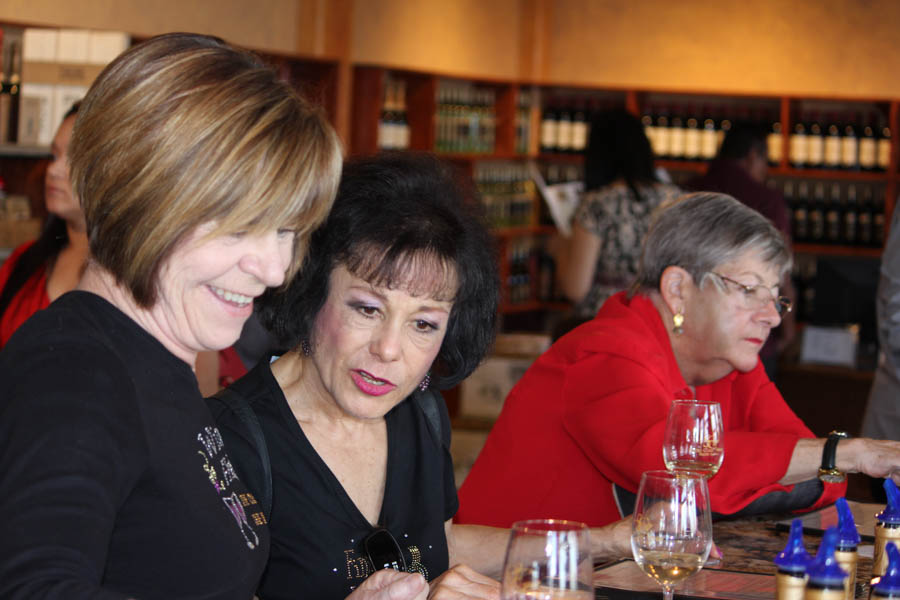 "Let's try that one..."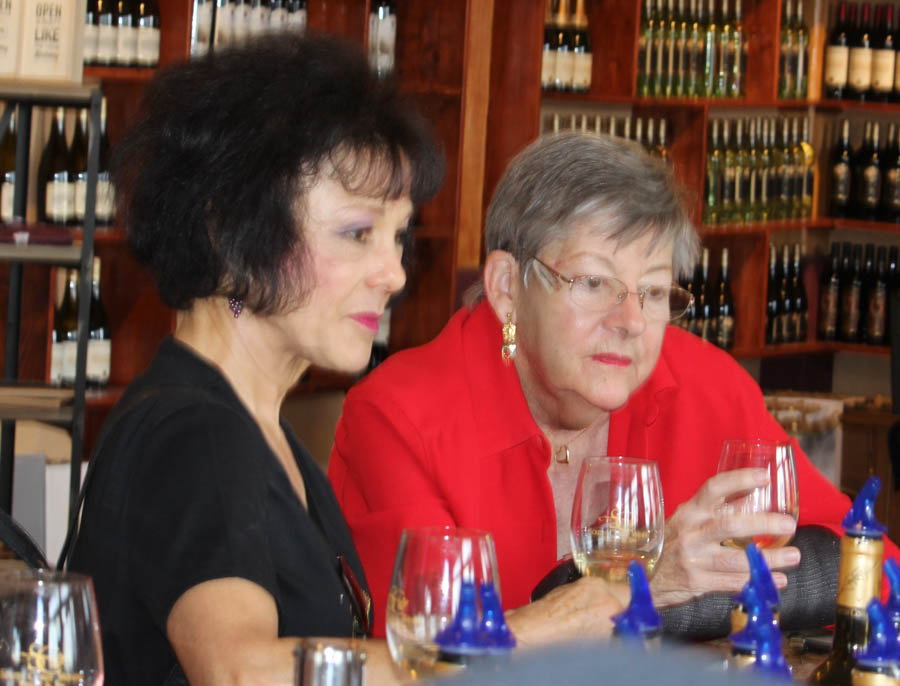 The winos at work!

Donna was a member so we got to go to the members entrance

Fun fun fun
Did You Know? - According to Welsh tradition, a child born on Valentine's Day would have many lovers. A calf born on Valentine's Day, however, would be of no use for breeding purposes. If hens were to hatch eggs on Valentine's Day, they would all turn out rotten.
Maurice Currie... Champagne

We waited outside... Paul was the DD (Designated Driver) and Sue waited with him!

Cheese snacks... Needed prior to our journey home!
Europa Winery

We are members here... Excellent wines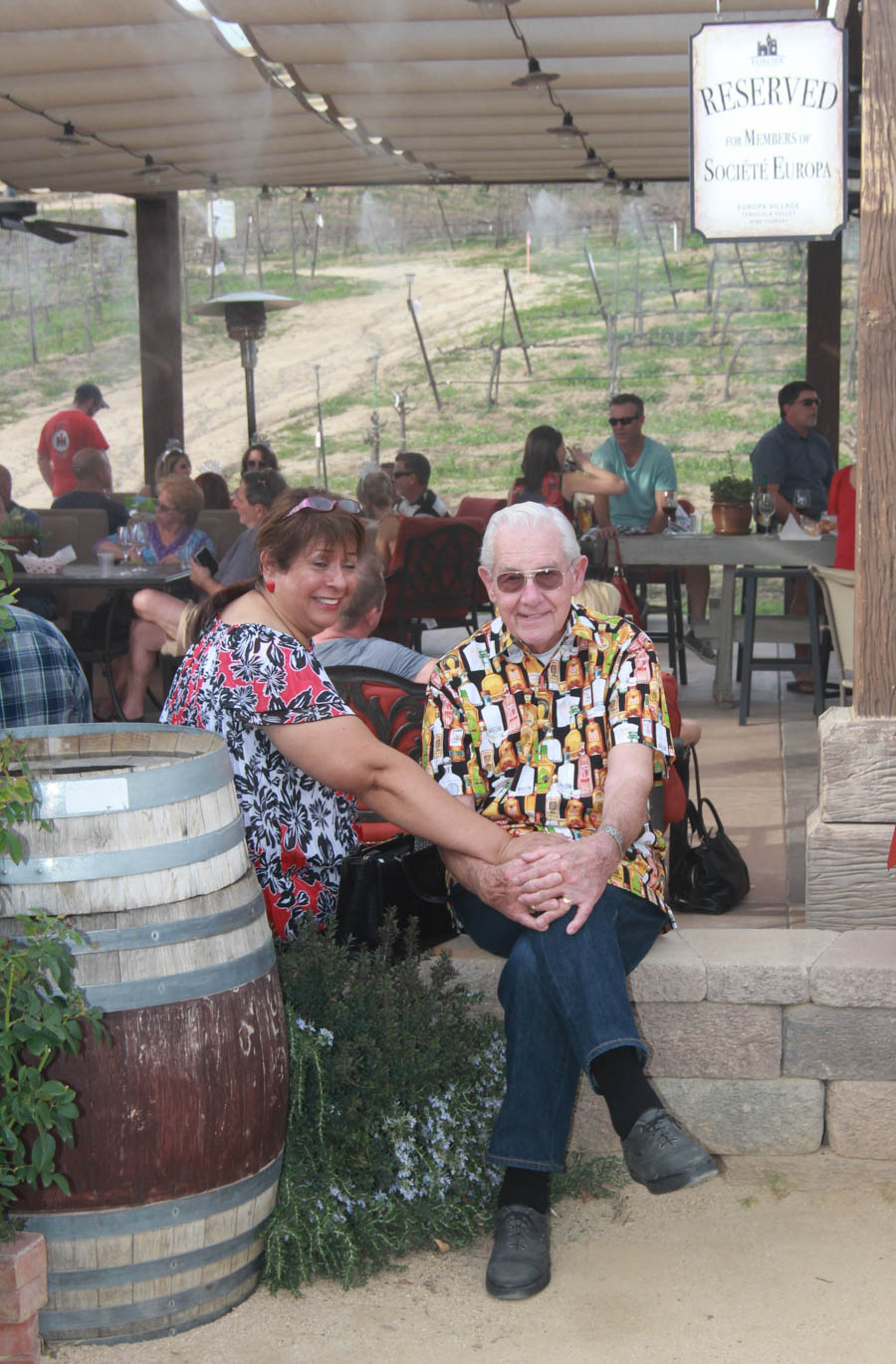 It was a beautiful day!

We spotted two "Love Birds"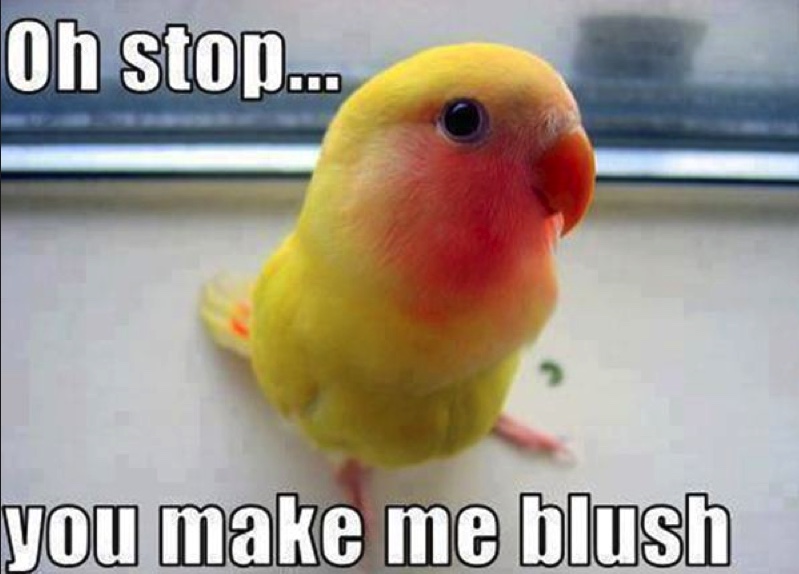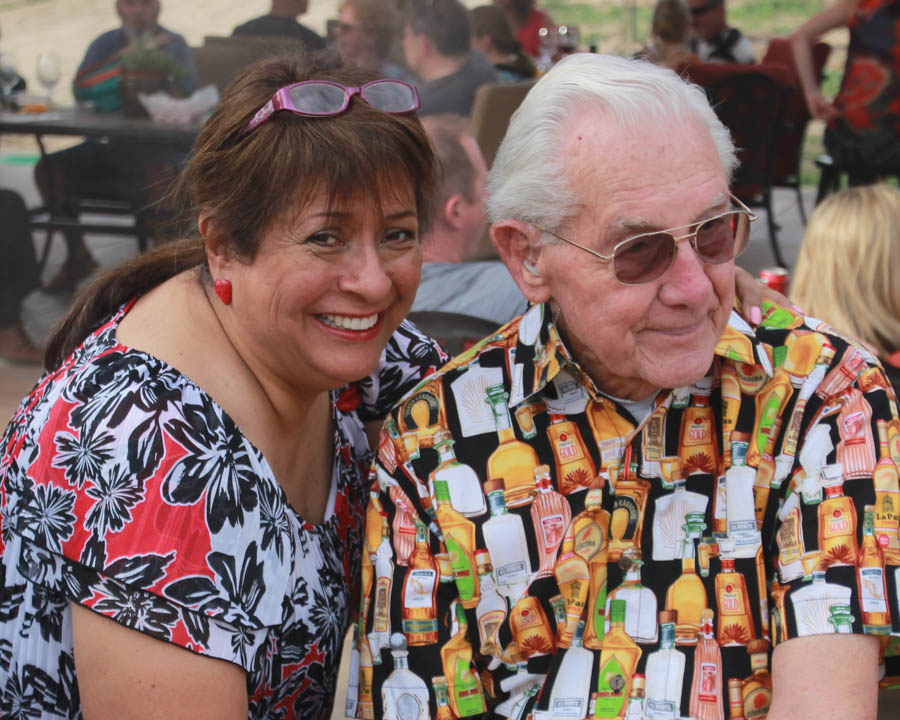 The smooch detector indicates a smooch just happened!

We had the sprayers going because of the heat!

Our hero!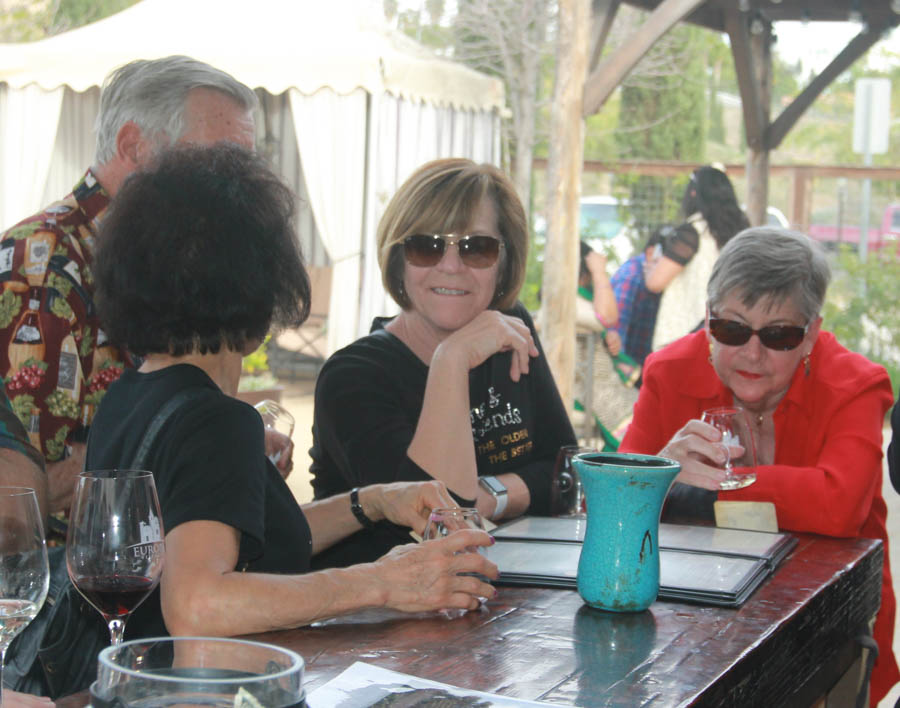 Meanwhile back at the tasting area!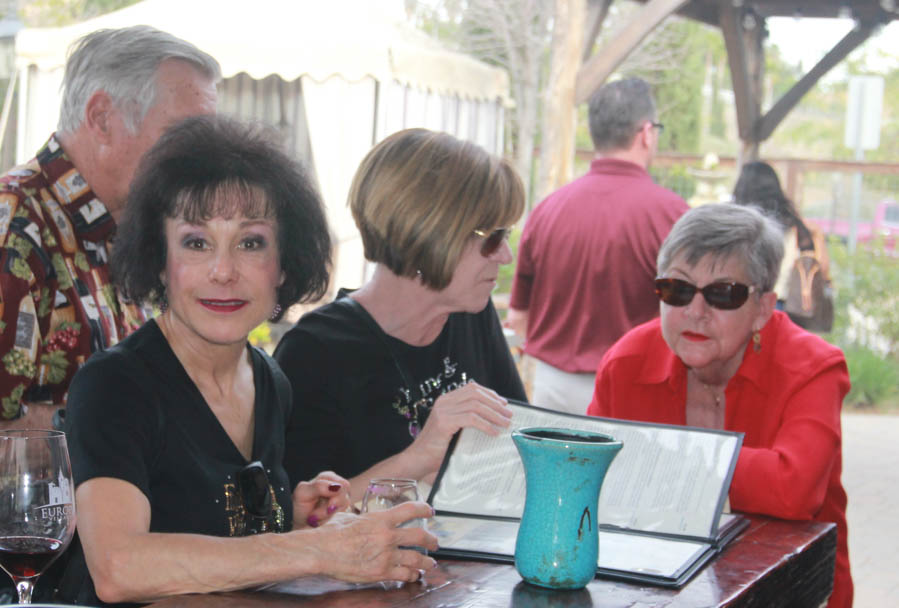 "Who? Me?"
Did You Know? - On Valentine's Day, James Cook was kill by natives in Hawaii (1779), Oregon and Arizona were admitted to the Union (1859 and 1912, respectively), James Polk became the first president photographed while in office (1848), UPS (United Parcel Service) was formed (1919), the League of Women Voters was established (1920), Aretha Franklin recorded "Respect" (1967), Richard Nixon installed a secret taping system in the White House (1971), the U.S. performed a nuclear test at the Nevada Test Site (1976), and Voyager I took a picture of the entire solar system (1990).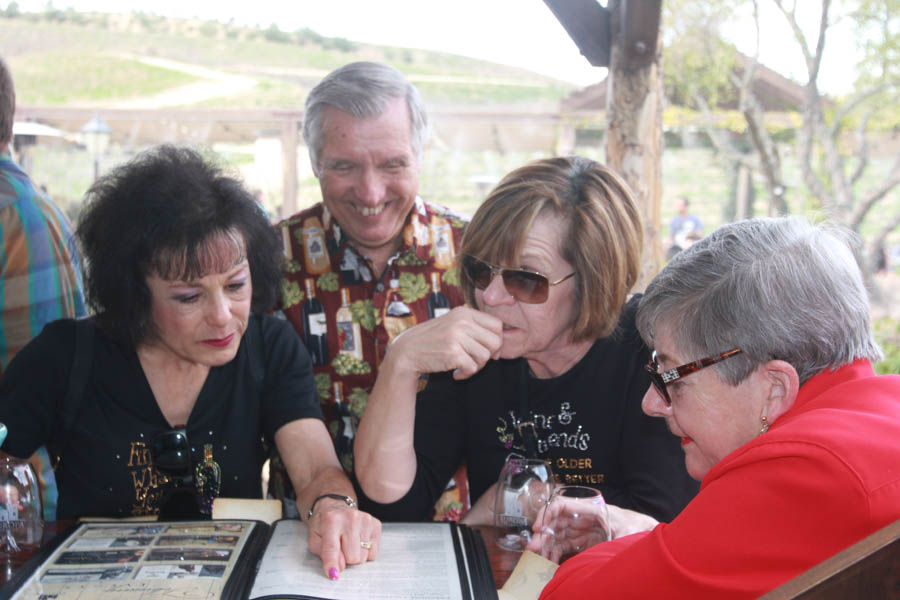 "Let's try this one!"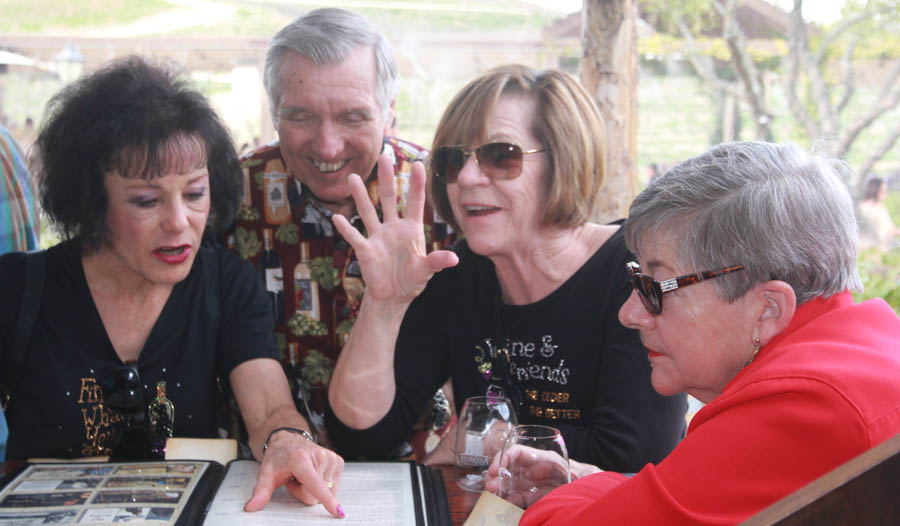 "I will take five!"

"I sing you dear wine!"
Did You Know? - The saying "wearing your heart on your sleeve" is from the Middle Ages. Boys at this time would draw names of girls to see who would be their "Valentine" and then wear the name pinned on their sleeve for a week.

A beautiful day in the valley!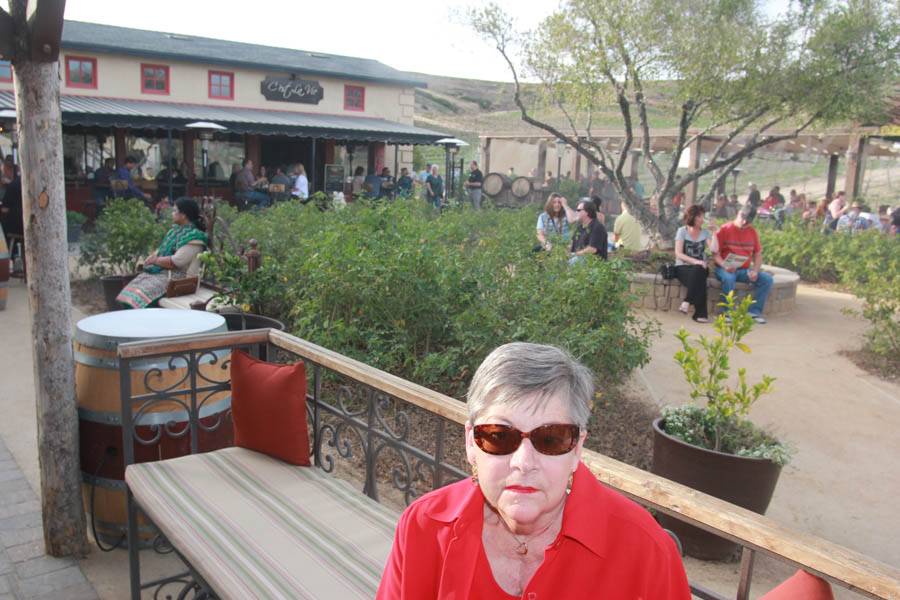 We all got lost... for a while