Valentines' Tournament 2009 At Old Ranch (Page Three)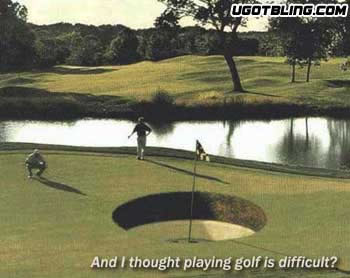 We made the course a bit easier just for today!
Golf is a sport in which players using many types of clubs including woods, irons, and putters, attempt to hit ball into each hole on a golf course in the lowest possible number of strokes.
Golf is one of the few ball games that does not use a standardized playing area; rather, the game is played on golf "courses", each one of which has a unique design and typically consists of either 9 or 18 holes.
Golf is defined in the Rules of Golf as "playing a ball with a club from the teeing ground into the hole by a stroke or successive strokes in accordance with the Rules"

The first game of golf for which records survive was played at Bruntsfield Links, in Edinburgh, Scotland, in A.D. 1456, recorded in the archives of the Edinburgh Burgess Golfing Society, now The Royal Burgess Golfing Society.
The modern game of golf spread from Scotland and has now become a worldwide game, with golf courses in the majority of affluent countries.
The Pictures Tell The Story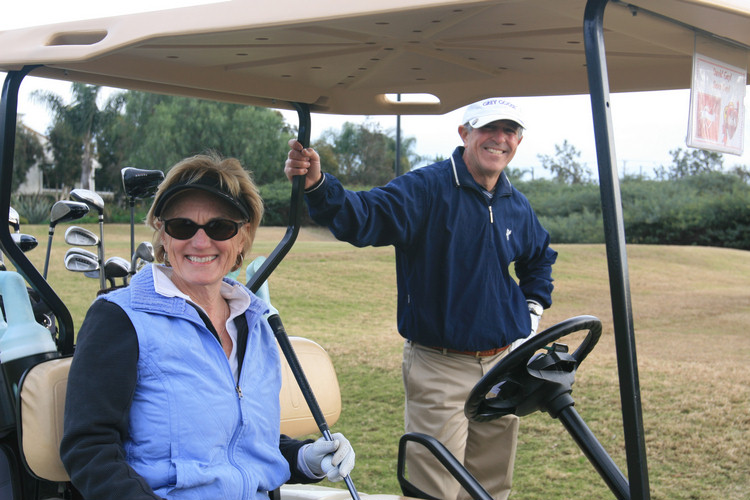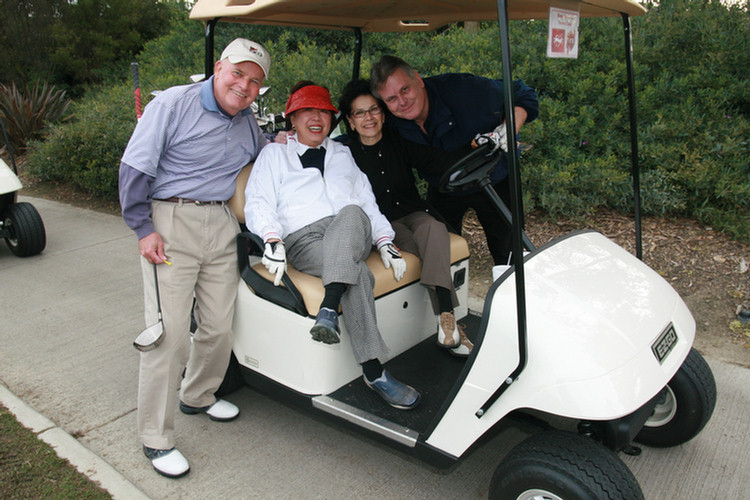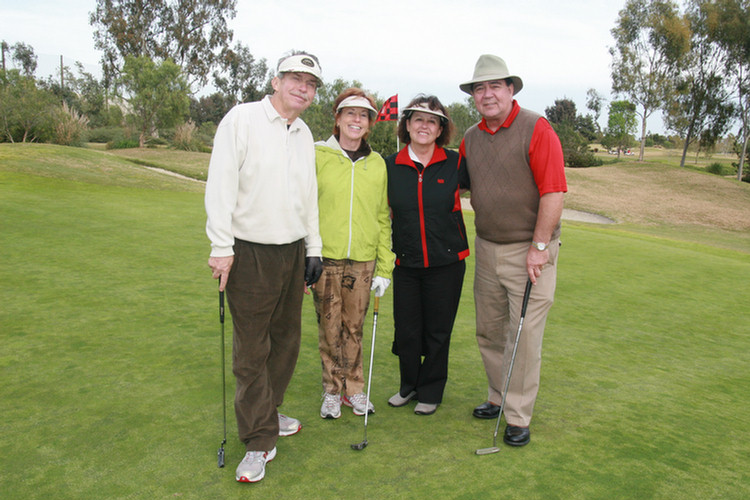 When we told them Ed Robinson requested the pictures,
they thought this would be a proper response!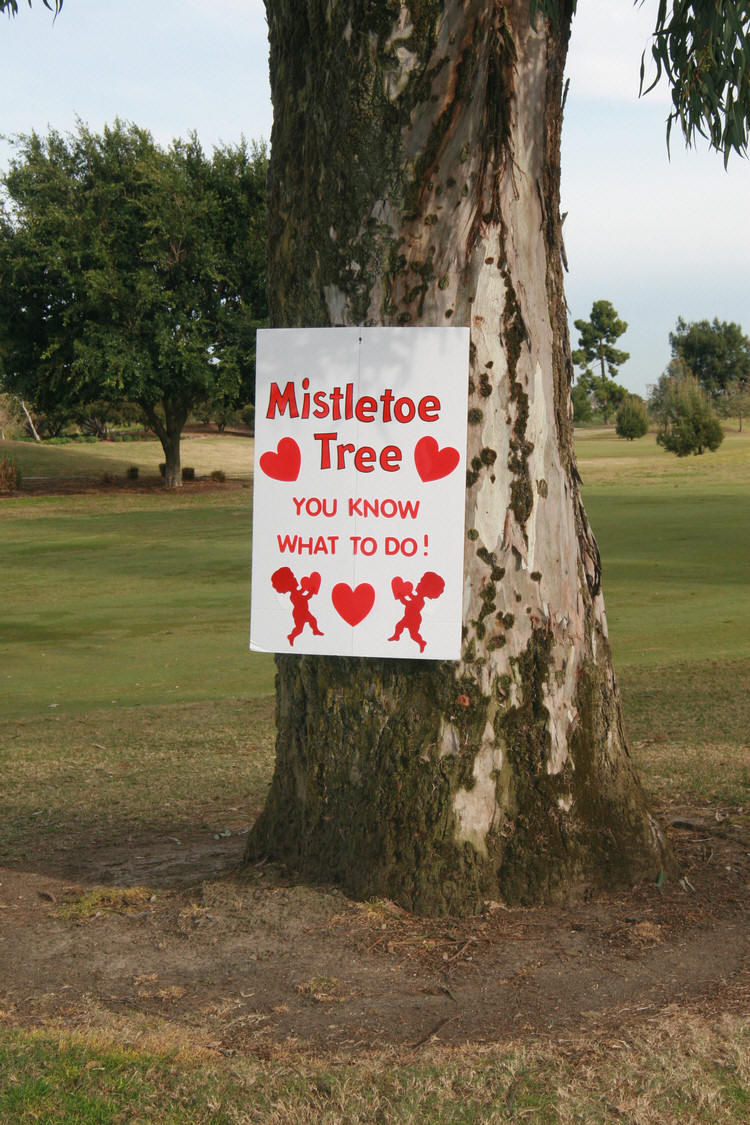 Did You Know? - According to a custom of golf cheer, any male and female who meet under a hanging of mistletoe are obliged to kiss. The custom is of English origin. It was the plant of peace in Scandinavian antiquity. If enemies met by chance beneath it in a forest, they laid down their clubs and maintained a truce until the next day." This ancient Scandinavian custom led to the tradition of kissing under the mistletoe and then hitting a 300 yard drive.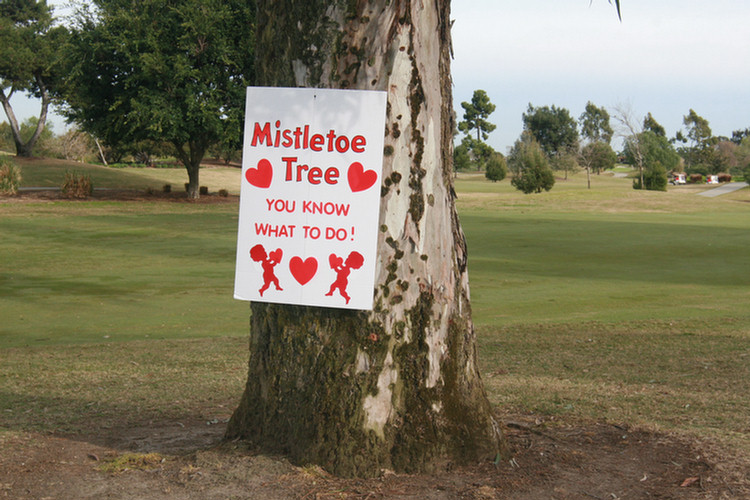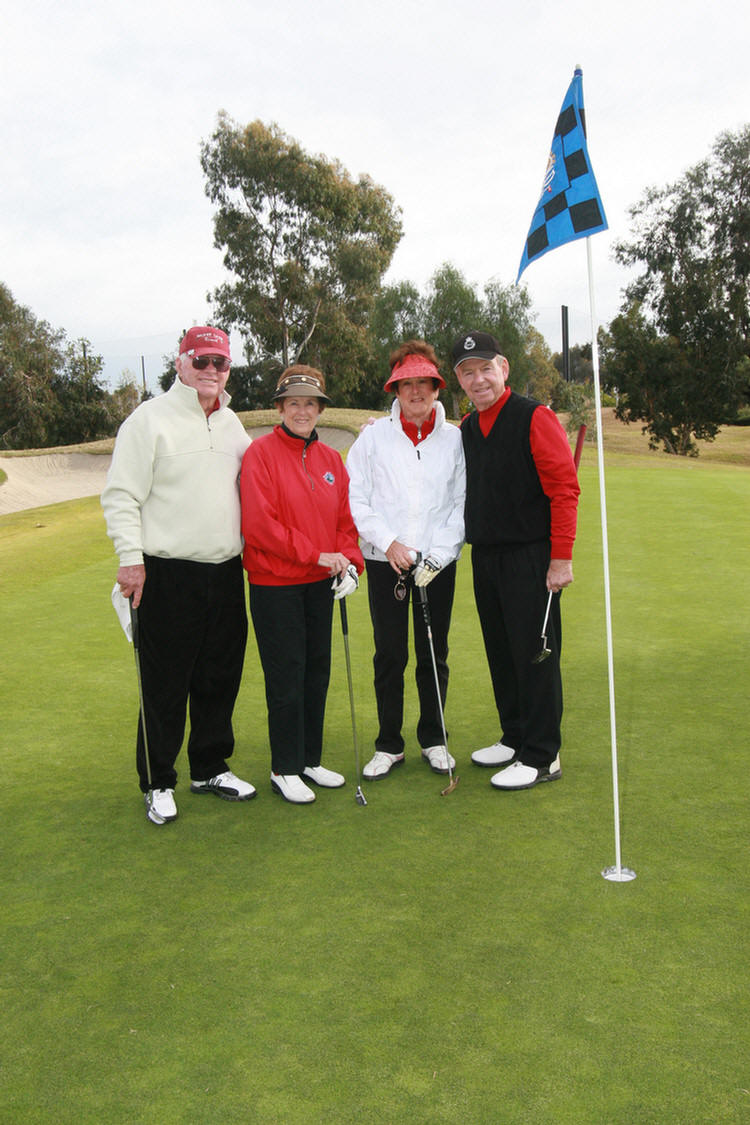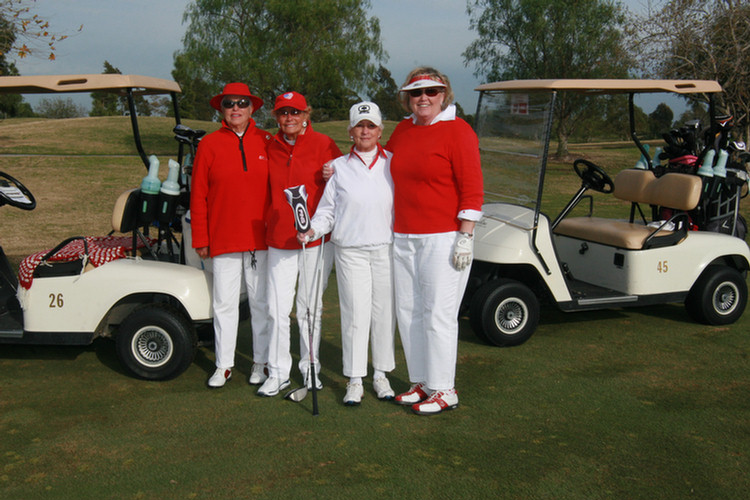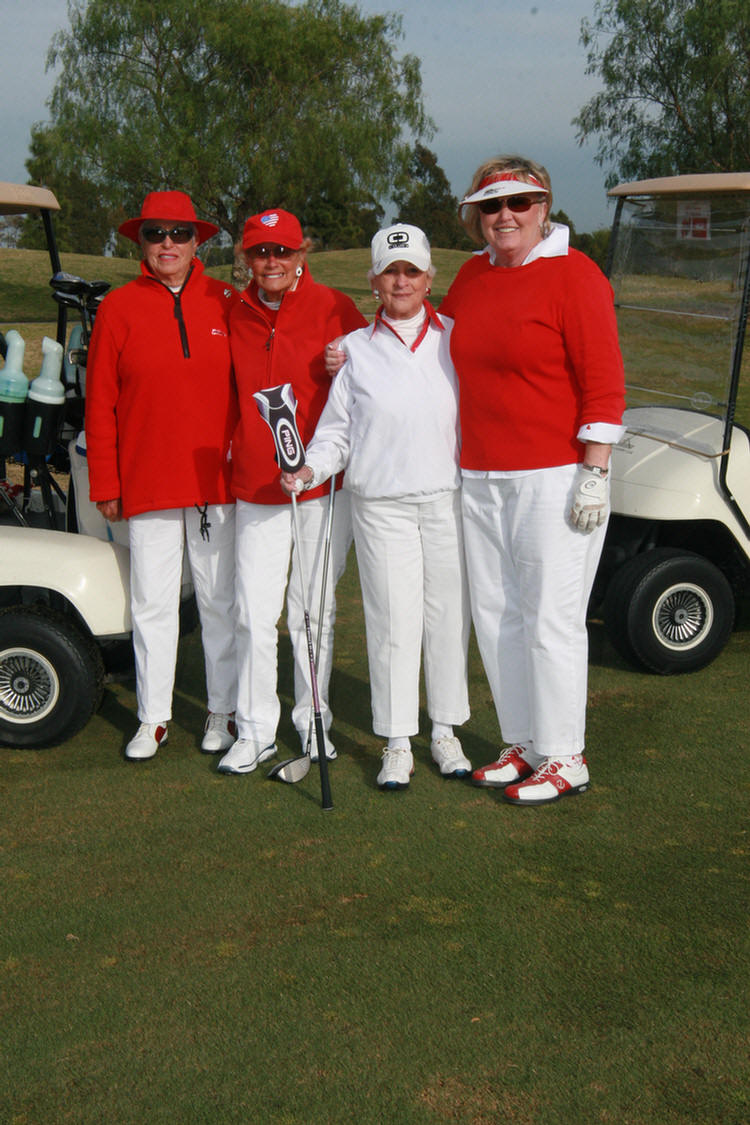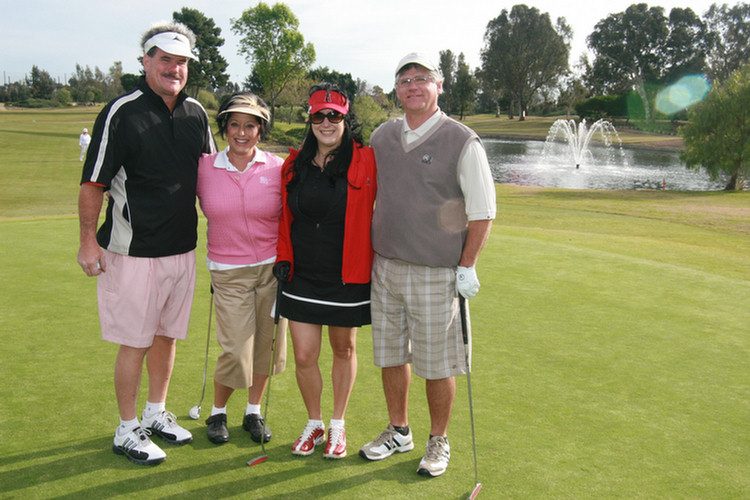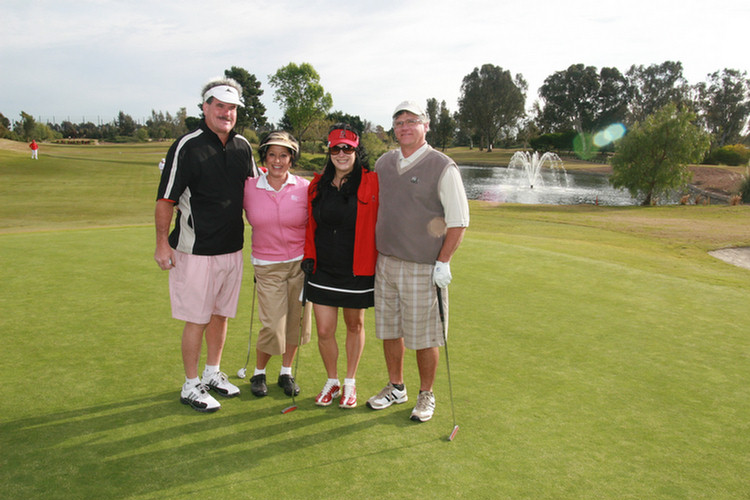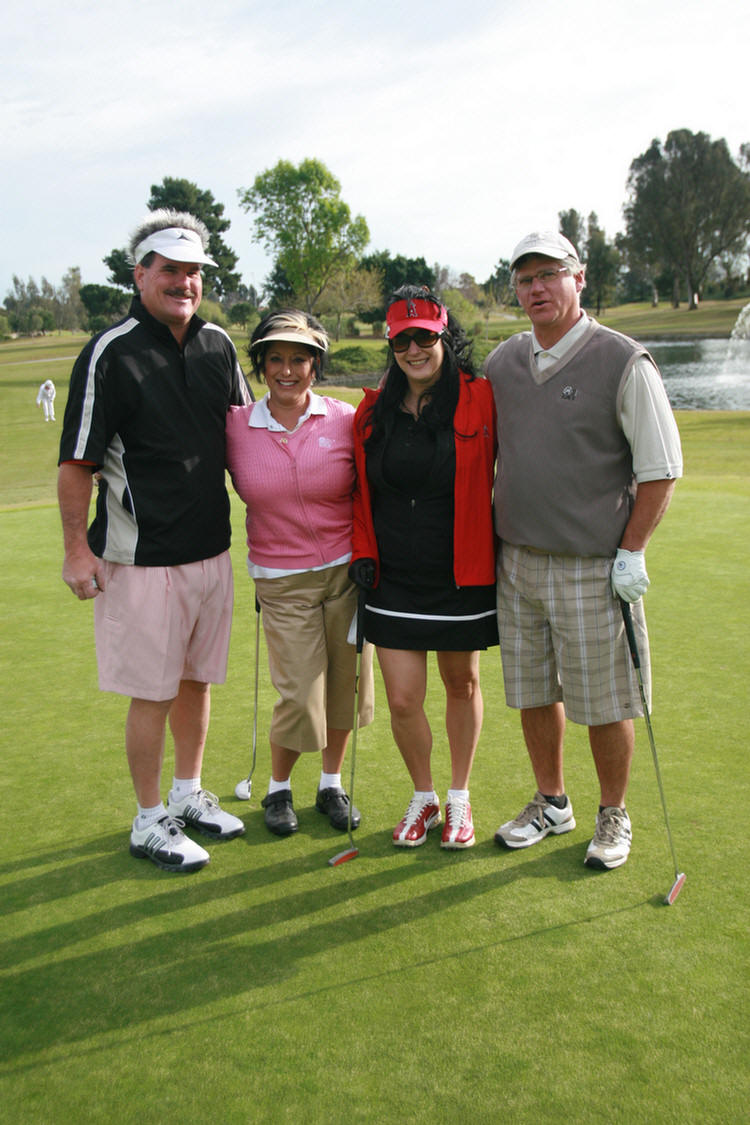 Did You Know? - In the earliest days of golf, players carved their own clubs and balls from wood, but soon turned to skilled craftsman to produce competitive equipment. 17th century clubs; longnoses for driving, grassed drivers, spoons, niblicks, and a putting cleek had club heads of tough woods such as beech, holly, pear, or apple attached to ash or hazel shafts by leather straps.
The Featherie golf ball was introduced in 1618 and endured for more than 200 years. Beginning in 1826, American hickory was imported to Scotland to manufacture shafts, and in 1848 the Featherie was replaced by the Guttie ball. The 19th century saw the introduction of persimmon woods, aluminum irons, steel shafts and the Haskell one-piece rubber cored ball with dimples.