Lahaina, Maui
Background Sound: "War Chant"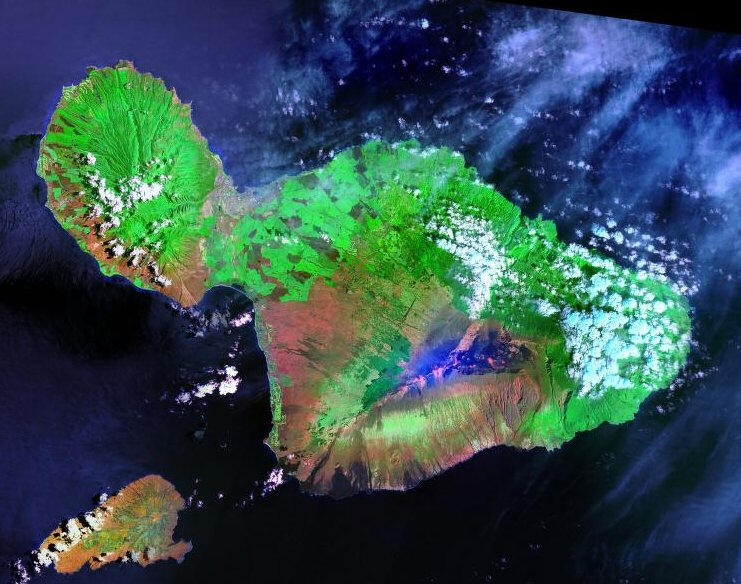 See our photos of our golf excursion .

The island of Maui is the second-largest of the Hawaiian Islands at 727 square miles (1883 km²). Maui is part of the State of Hawaii and is the largest island in Maui County. Three other islands, Lāna'i, Kahoolawe, and Molokai belong to Maui County. As of 2005, Maui has a resident population of ~141,000 [2], which is ranked third within the state behind the islands of Oahu and Hawaii.

Native Hawaiian tradition gives the origin of the island's name in the legend of Hawaiiloa, the Polynesian navigator attributed with discovery of the Hawaiian Islands. The story relates how he named the island of Maui after his son who in turn was named for the demigod Māui. According to legend, the demigod Māui raised all the Hawaiian Islands from the sea. The Island of Maui is also called the "Valley Isle" for the large fertile isthmus between its two volcanoes.
Lāhainā
Lāhainā is the largest town and census-designated place (CDP) in West Maui, Maui County, Hawaii, and the gateway to the famous Kaanapali and Kapalua beach resorts north of town. As of the 2000 Census, the CDP had a resident population of 9,118. Lāhainā encompasses the coastal along State Highway 30 from tunnel at the south, through Olawalu up the CDP of Nāpili-Honokōwai is to the north. During the heavy tourist seasons, the population can swell to nearly 40,000 people. Before Hawaii's annexation by the United States, Lāhainā was the "Royal Capital of the Hawaiian Kingdom" as city signs proclaim. The name means "cruel sun" in the Hawaiian language, describing droughts that affect the area. In the 1800s, Lāhainā was the center of the global whaling industry with many sailing ships anchored in front of town; today a score of pleasure craft make their home there.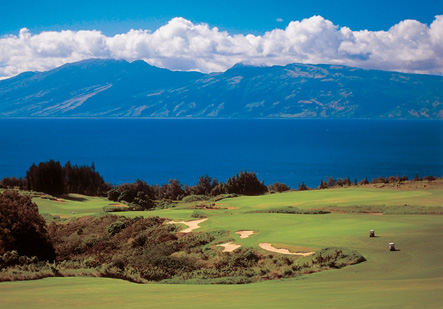 See our photos of our golf excursion .

The par 73, 7,411-yard Plantation Course, is the course of the champions, site of the PGA TOUR Mercedes-Benz Championship each January featuring an elite field of previous year's PGA TOUR winners.
The field has included golf greats such as Tiger Woods, Vijay Singh, Justin Leonard, Ernie Els, Davis Love III and many more. The grand scale of the course designed by Ben Crenshaw and Bill Coore unfurls across natural geographic formations and pineapple plantation fields that take your breath away.
See the pictures of golf experts in action!