Hilo, Our Day Away From Golf
Song: Hawaiian War Chant
These are the pictures taken during our Hilo outing! The Puna Adventure! Puna, Hawaii is one of those still " barely discovered" corners of the Big Island. A place which welcomed the children of the 60s and the drop outs and adventuresome of the 80s and 90s. The main town of Pahoa with it's wooden sidewalks and dilapidated store fronts is starting to perk up with new restaurants and shops, but still retaining the air of the sugar cane railroad town it once was.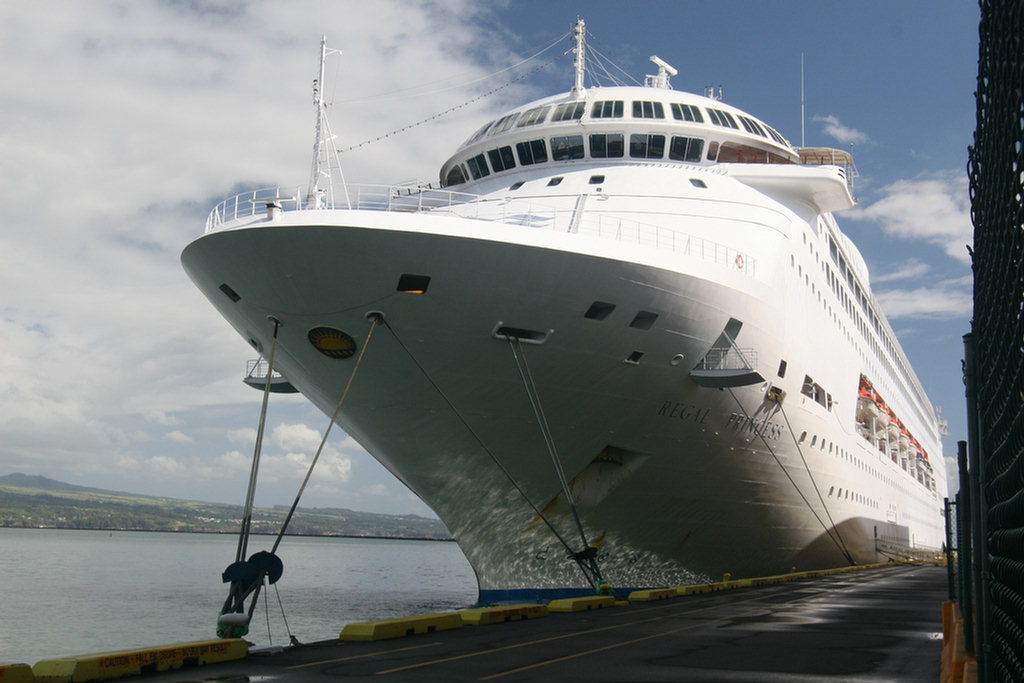 Tied up and ready to go....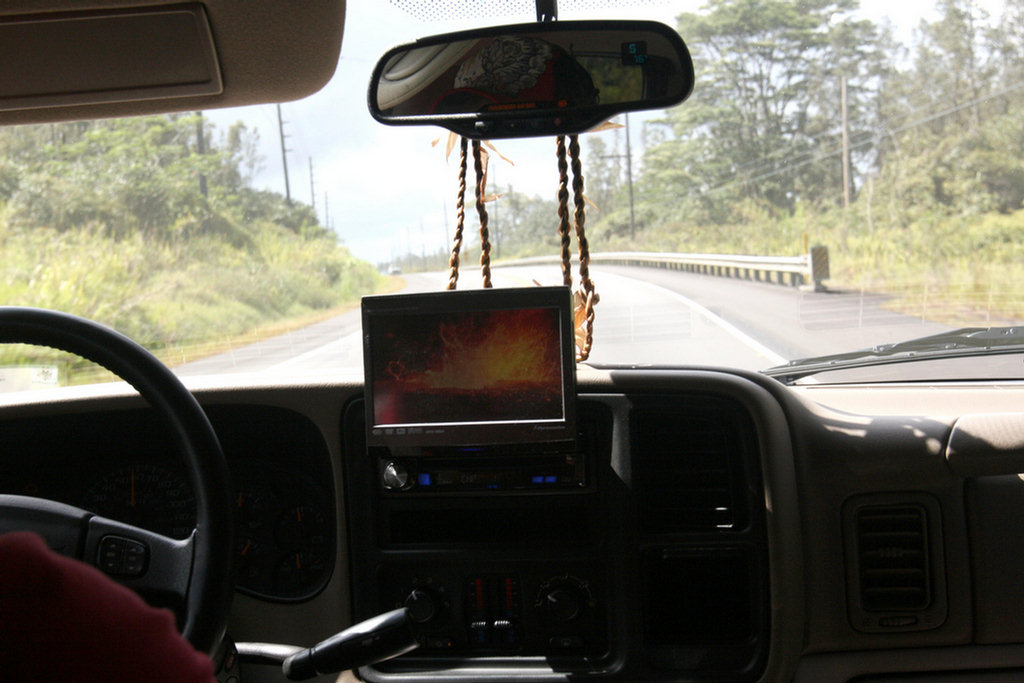 GPS was everywhere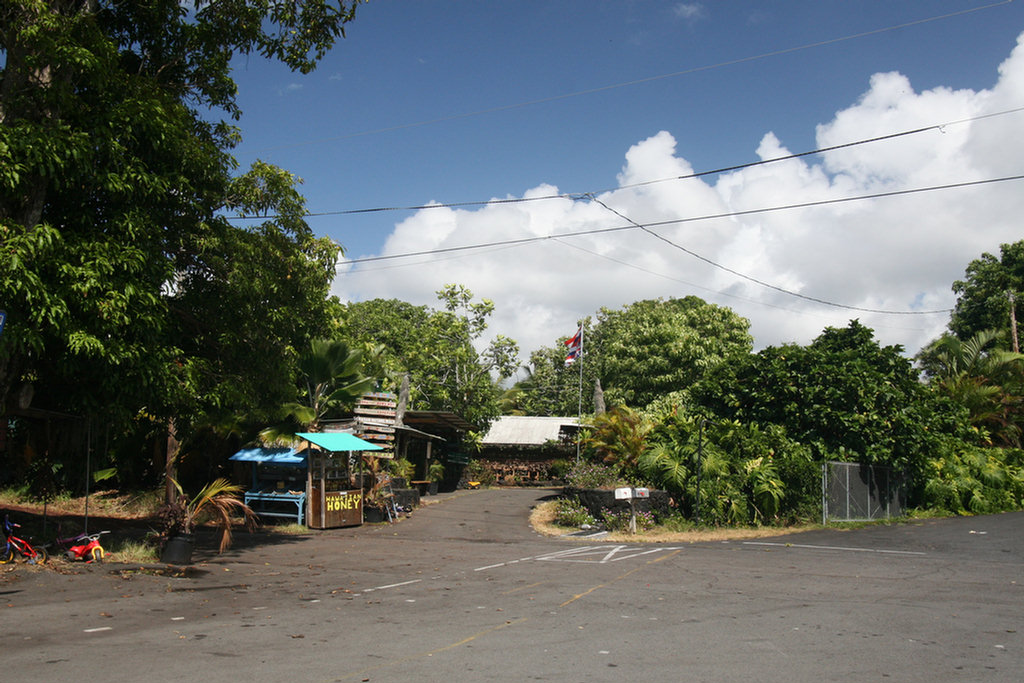 Neat little homes nestled in the palms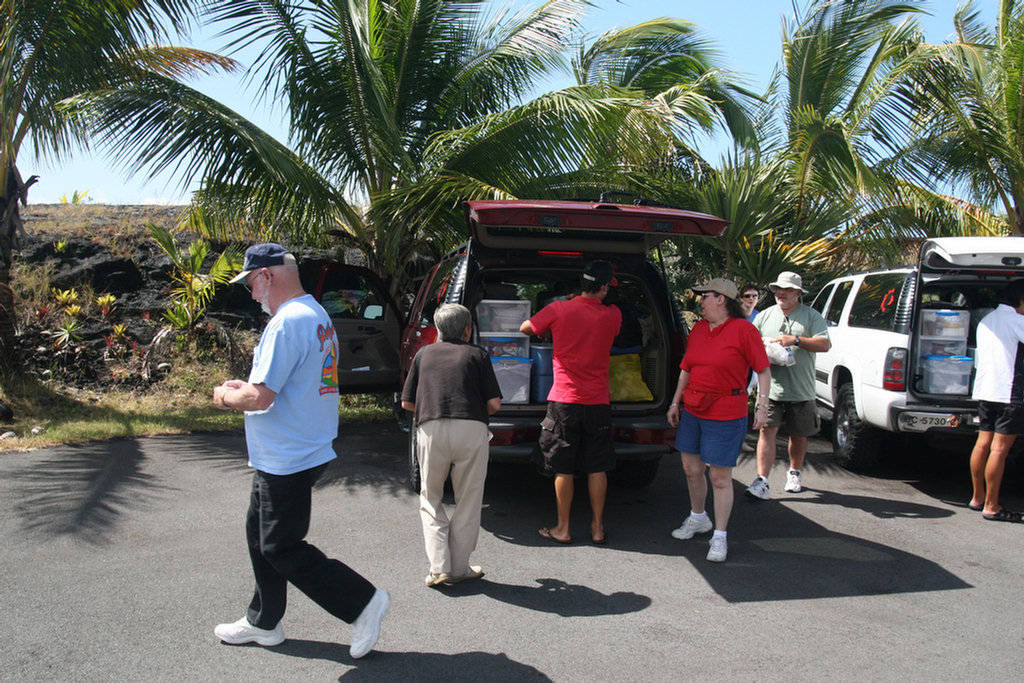 First stop... Black sand beach
Did You Know? - Punaluʻu Beach (also called Black Sand Beach) is a beach between Pāhala and Nāʻālehu on the Big Island of the U.S. state of Hawaii. The beach has black sand made of basalt and created by lava flowing into the ocean which explodes as it reaches the ocean and cools. This volcanic activity is in the Hawaiʻi Volcanoes National Park. Punaluʻu is frequented by endangered Hawksbill and Green turtles, which can often be seen basking on the black sand.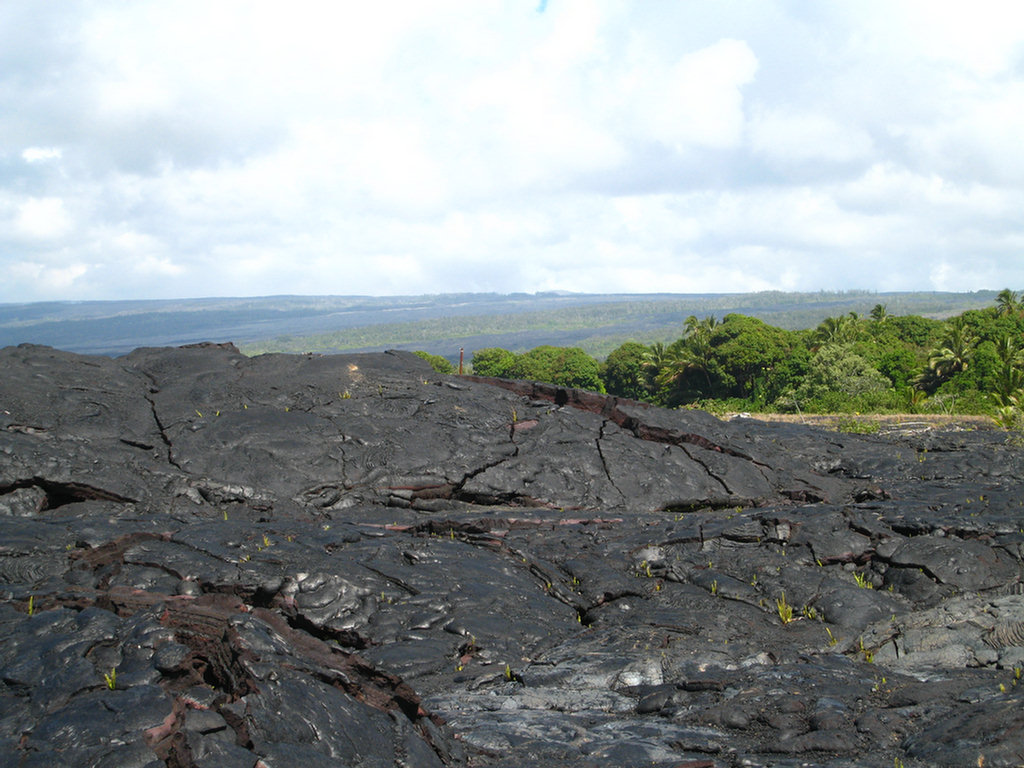 Beautiful but a painful reminder of the local volcanos
Did You Know? - The swimming area is very rocky, and it can be dangerous to swim. The beach also has a large amount of underground fresh water that flows in it. This fresh water is very cold and looks almost like gasoline mixing with the water.
Legend has it that in the time of drought, the ancient Hawaiians living in the area would dive underwater with a jug to get their fresh water. In the Hawaiian language puna luʻu means "spring [water] diver for". The beach is located at coordinates 19.136°N 155.504°WCoordinates: 19.136°N 155.504°W. Access is from the Hawaii Belt Road: take Ninole loop road or the entrance to the Sea Mountain Resort. Camping is permitted at the Punaluʻu Black Sand Beach Park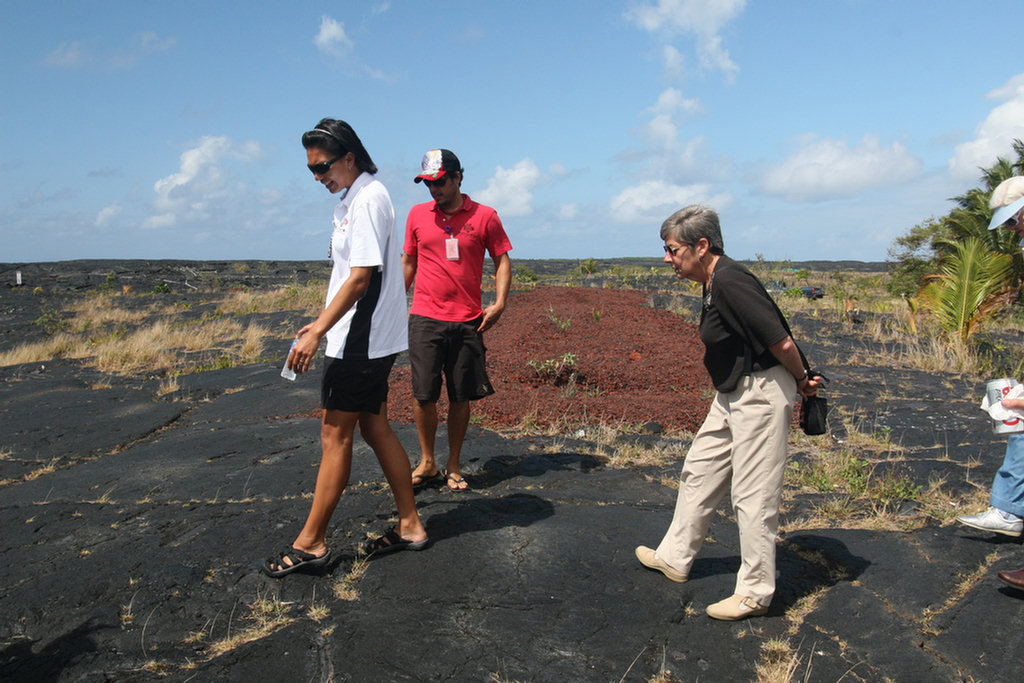 One had to be careful as yhou did NOT want to fall down on tis stuff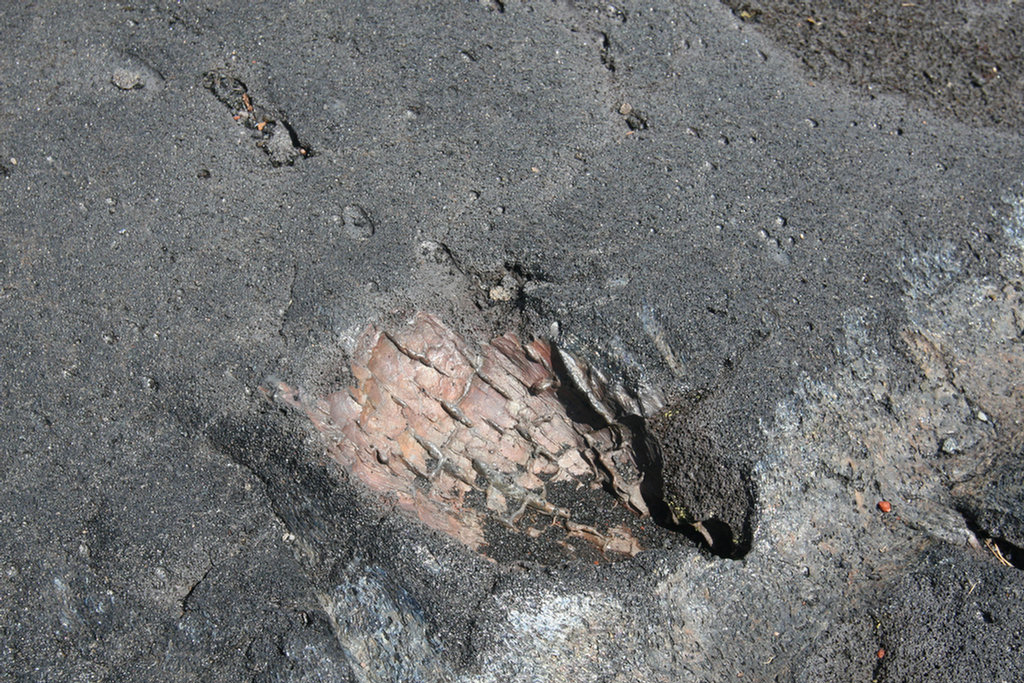 The lava covered a coconut three... All that is left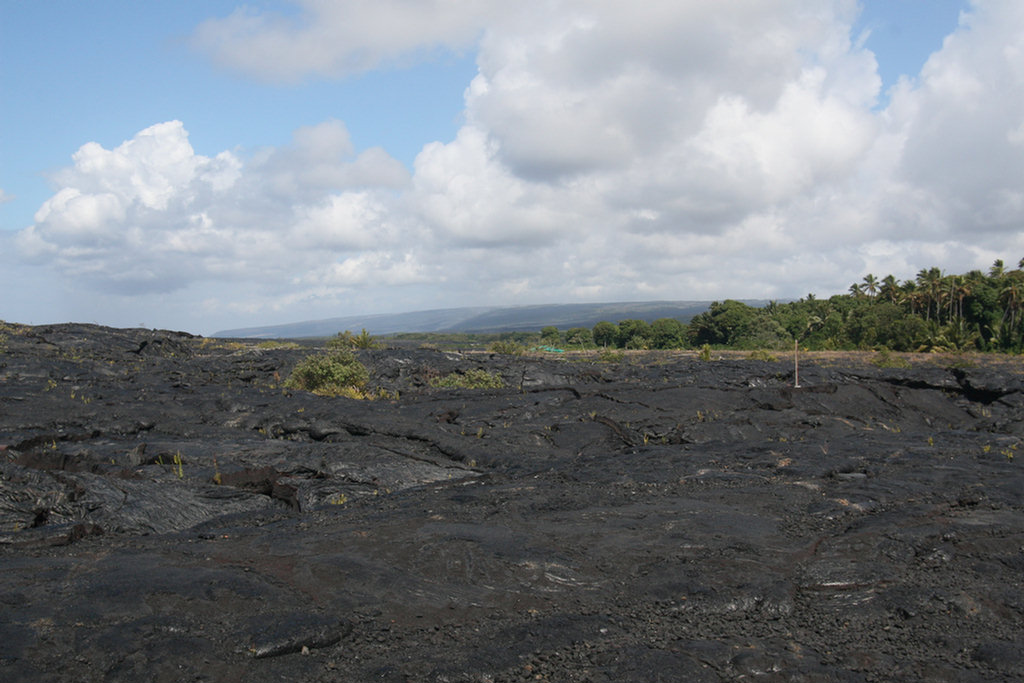 The vegetation comes back eventually

The turtles like the warmth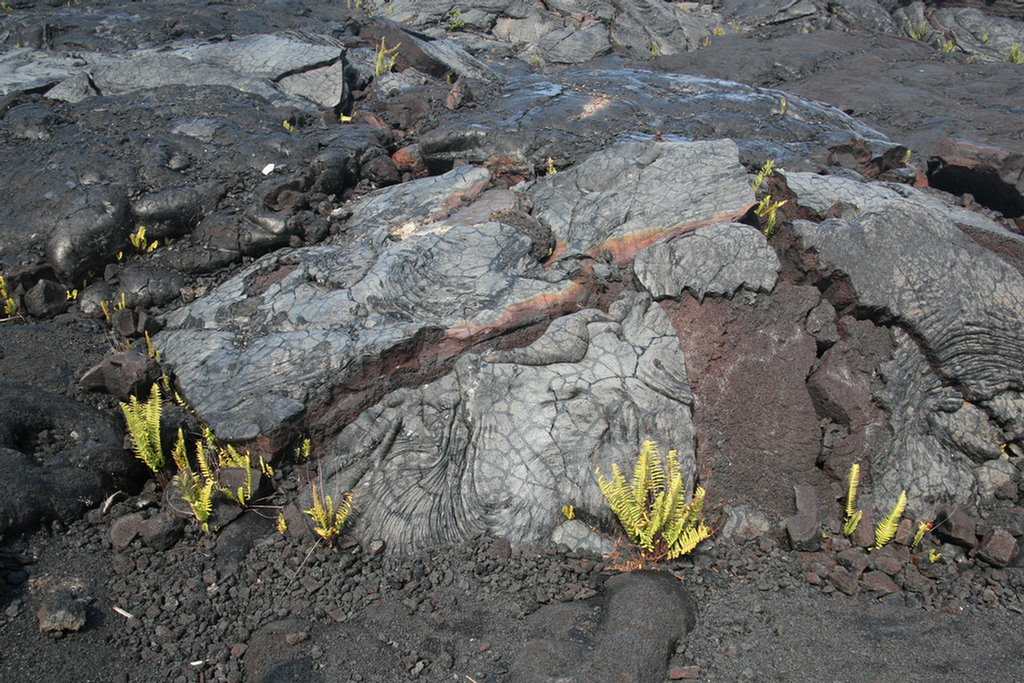 Sneaky plants.. In a few years the vegetation will take over

The source volcano is miles away

Buried trees everywhere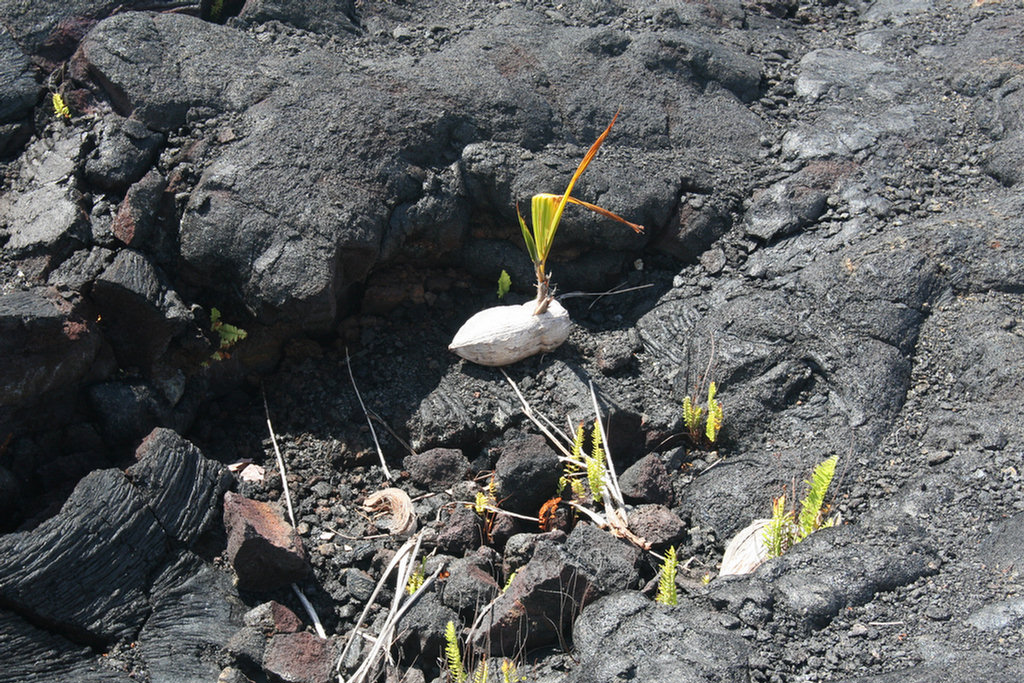 The palms are returning

The little fellow has a great start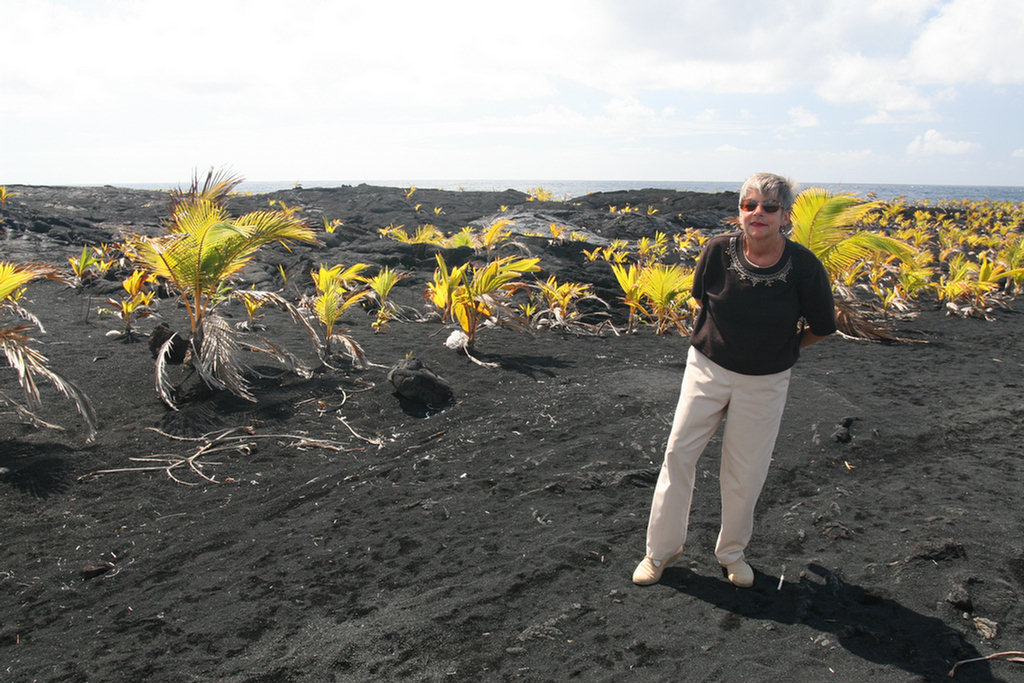 Sometimes the locals do some planting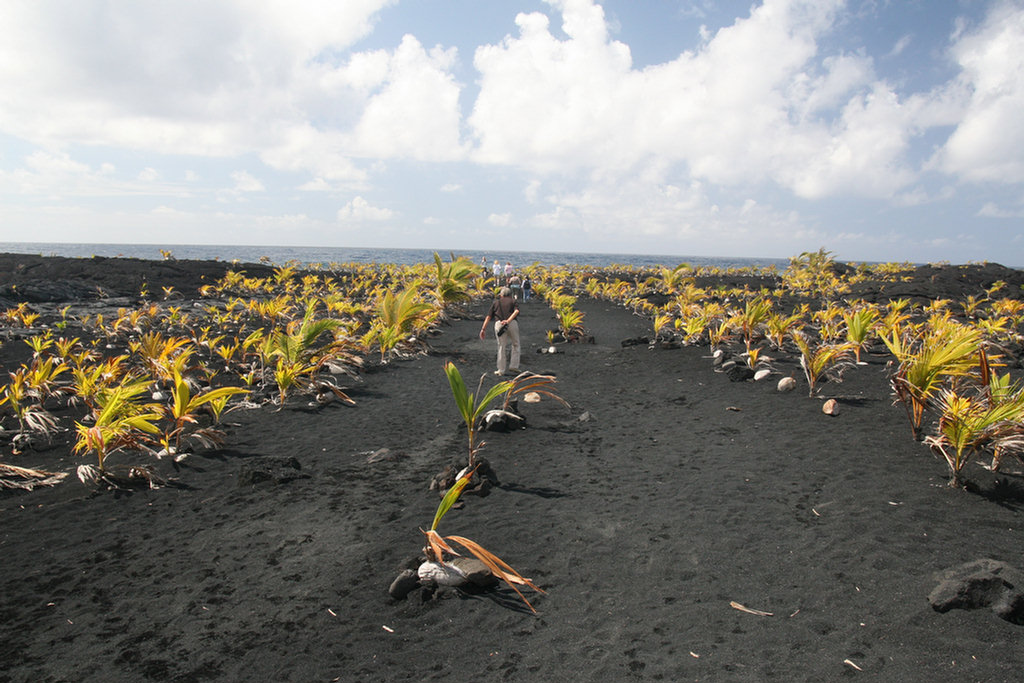 The sand is really black
Did You Know? - Black sand is sand that is black in color. One type of black sand is a heavy, glossy, partly magnetic mixture of usually fine sands, found as part of a placer deposit. Another type of black sand, found on beaches near a volcano, consists of tiny fragments of lava.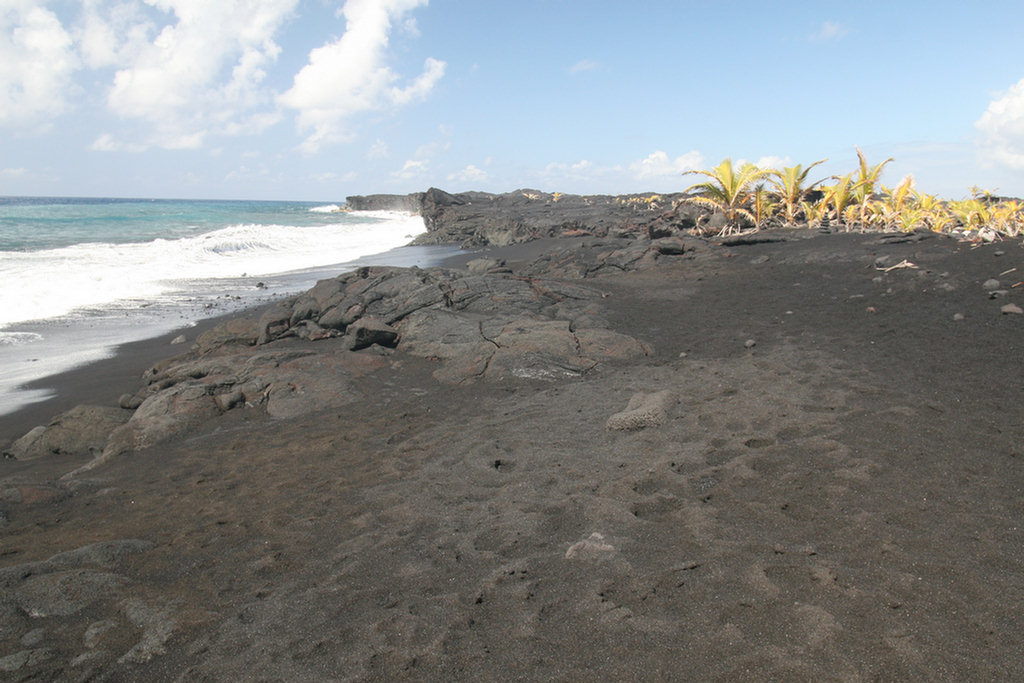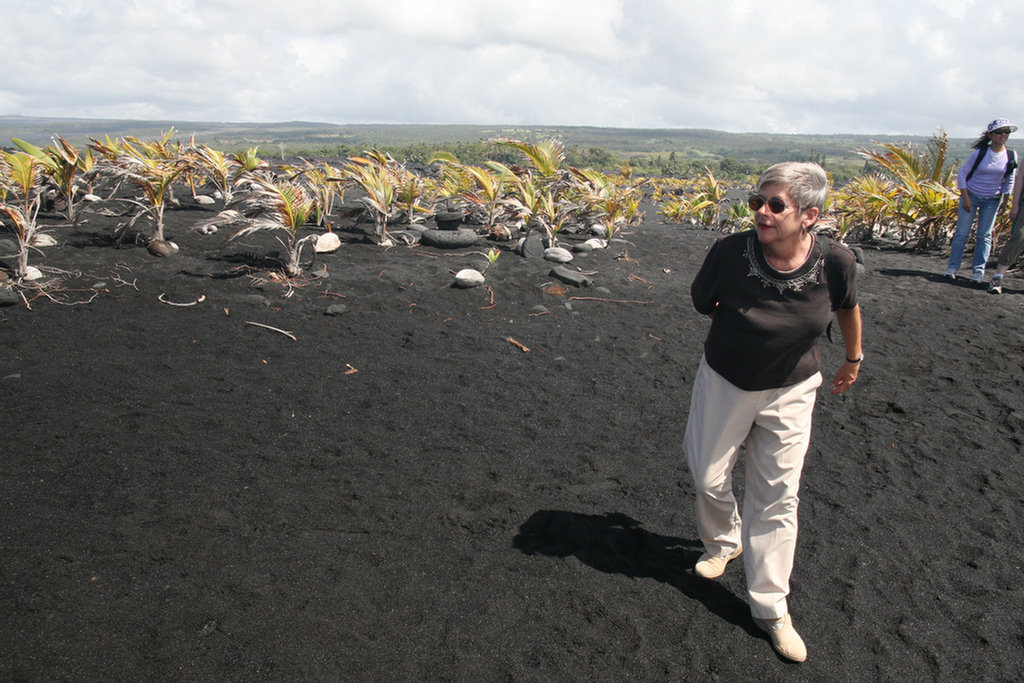 Off she goes
Did You Know? - When lava contacts water, it cools rapidly and shatters into sand and fragmented debris of various size. Much of the debris is small enough to be considered sand. A large lava flow entering an ocean may produce a enough lava fragments to build a new black sand beach almost over night. The famous "black sand" beaches of Hawaii, such as Punaluu Black Sand Beach, and Kehena Beach, were created virtually instantaneously by the violent interaction between hot lava and sea water.
Since a black sand beach is made by a lava flow in a one time event, they tend to be rather short lived since sands do not get replenished if currents or storms wash sand into deeper water. Further, a black sand beach is vulnerable to being inundated by future lava flows, as was the case for Hawaii's Kalapana beach, alternately known as Kaimu beach, or simply Black Sand Beach.

Her blouse matches the sand....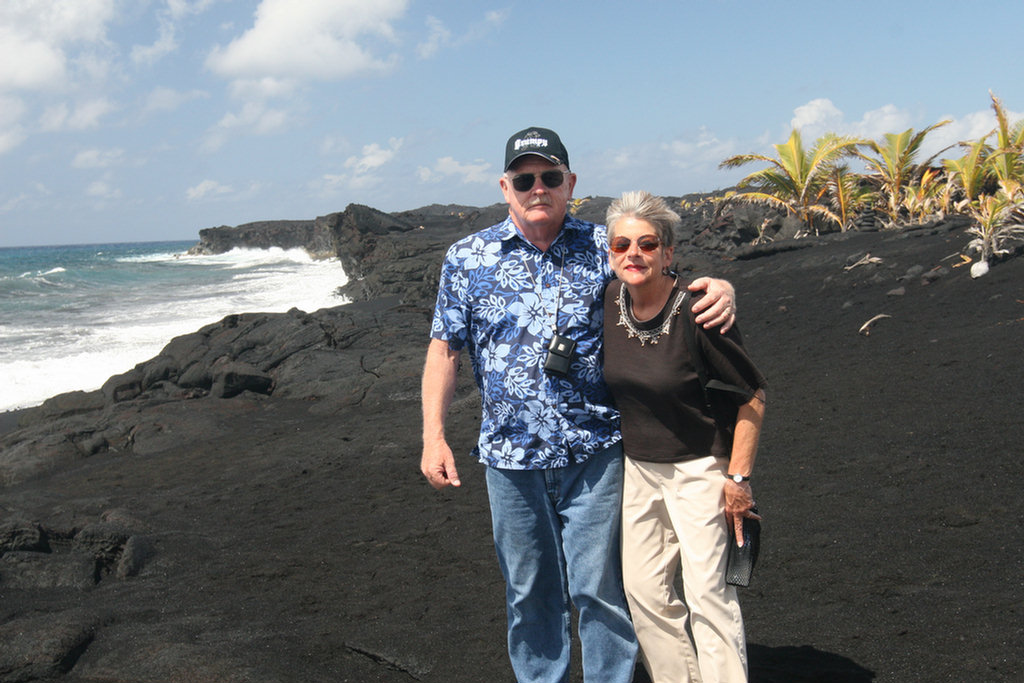 The wind is really blowing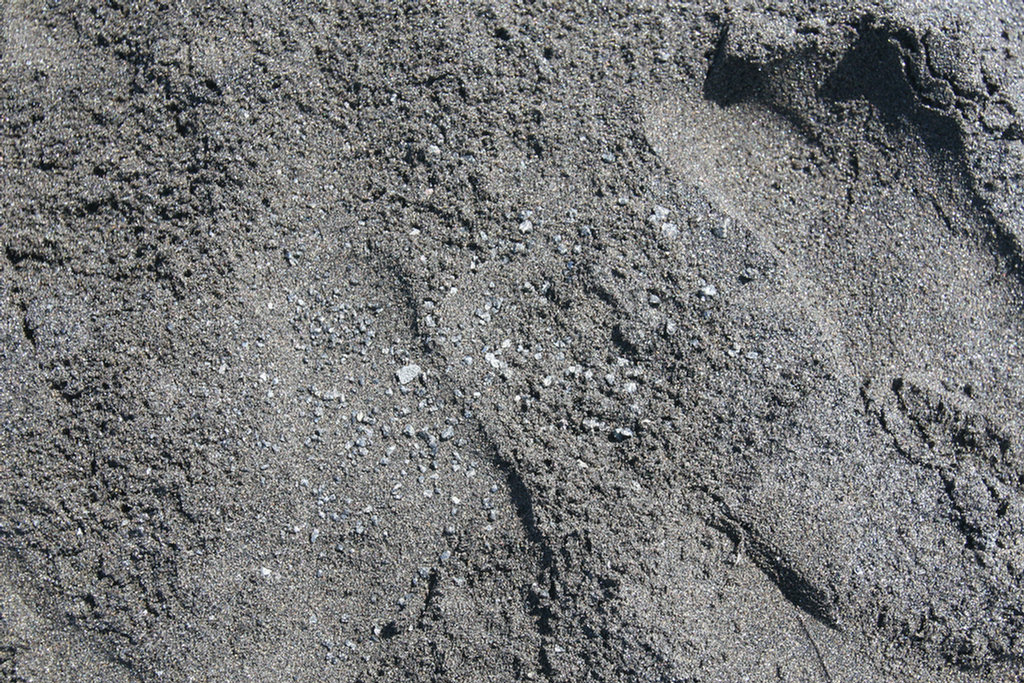 Up close....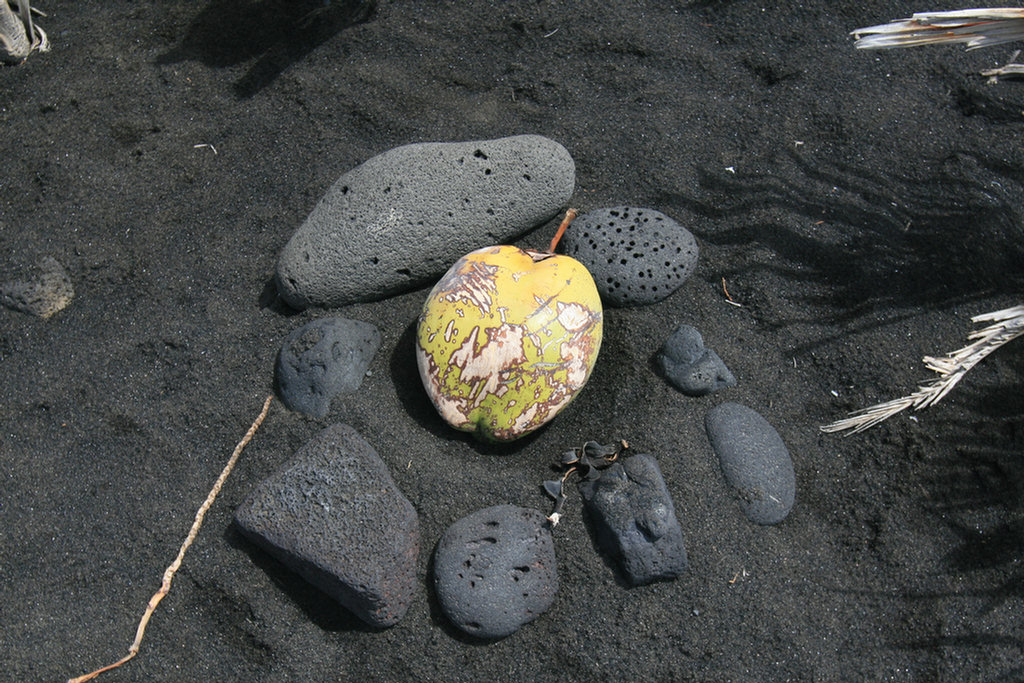 Planted by a local it will become a tree someday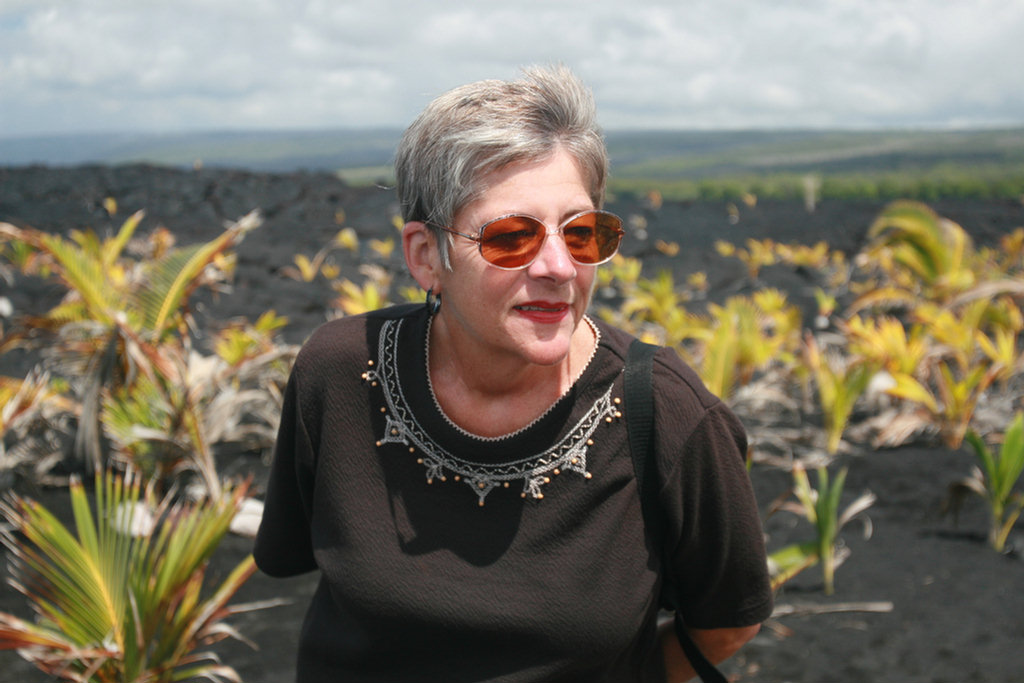 Wow... She is beautiful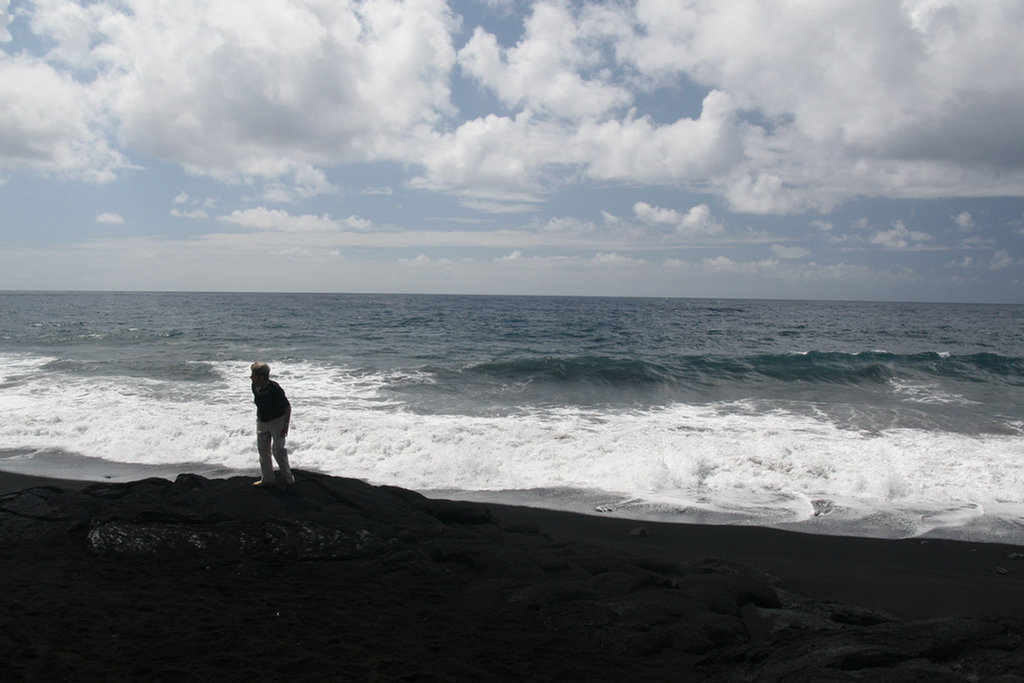 Stranger on the beach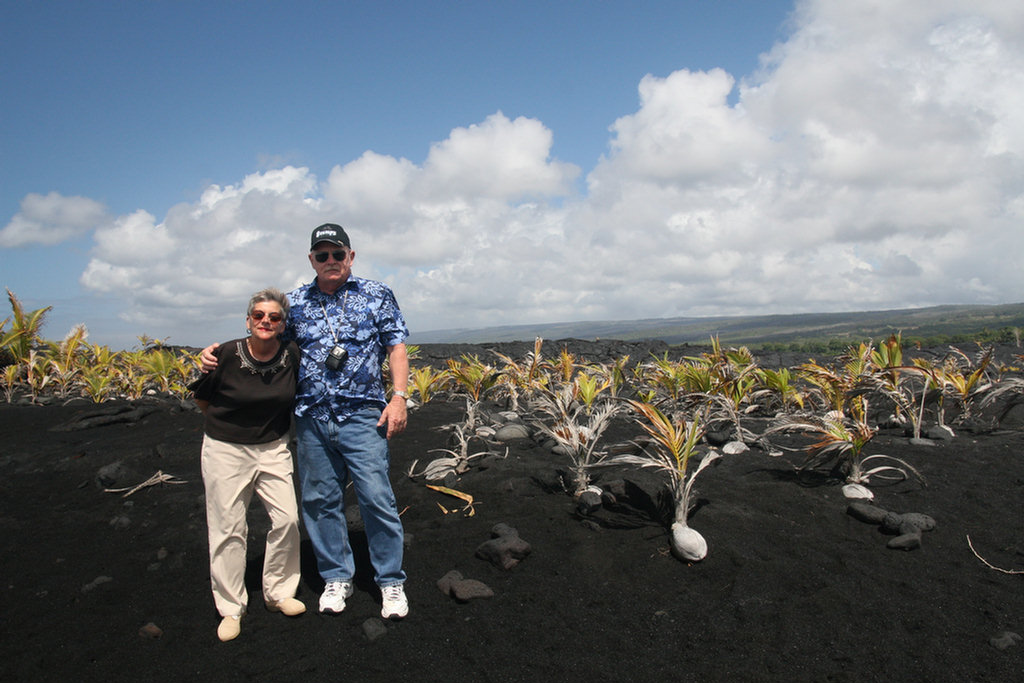 Pretty fascinating
MacKenzie Park
This quiet and peaceful park is perfect for a sunny picnic and glorious ocean views. Tall Ironwood trees surround the park and low sea cliffs along the ocean make dramatic scenery.
Years of crashing waves slowly erode the fragile lava creating shelves, arches and caves. These can easily and safely be seen from the top of the sea cliffs.
Small sea arches and lava tube openings can seen along the coastline cliffs. Swimming is poor here due to strong currents and rough water.
Take Highway 130 south from Pahoa. When it dead ends at Highway 137, turn right. Highway 137 meets and turns into hoiki Road for 2 miles. Then Highway 137 turns off to the left. Follow the highway. The Park will be on the left after Mile Marker #137.
Walk About In The Park

They are NOT kidding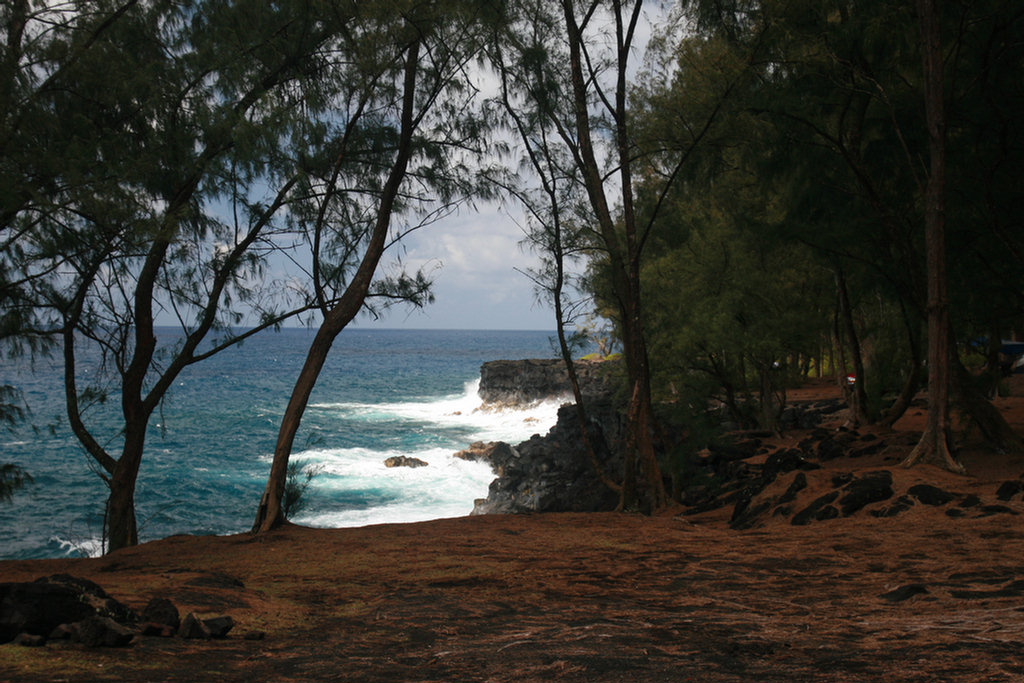 Rustic is a good word

Not a place to be in a storm

Ah ha... That's where the camera went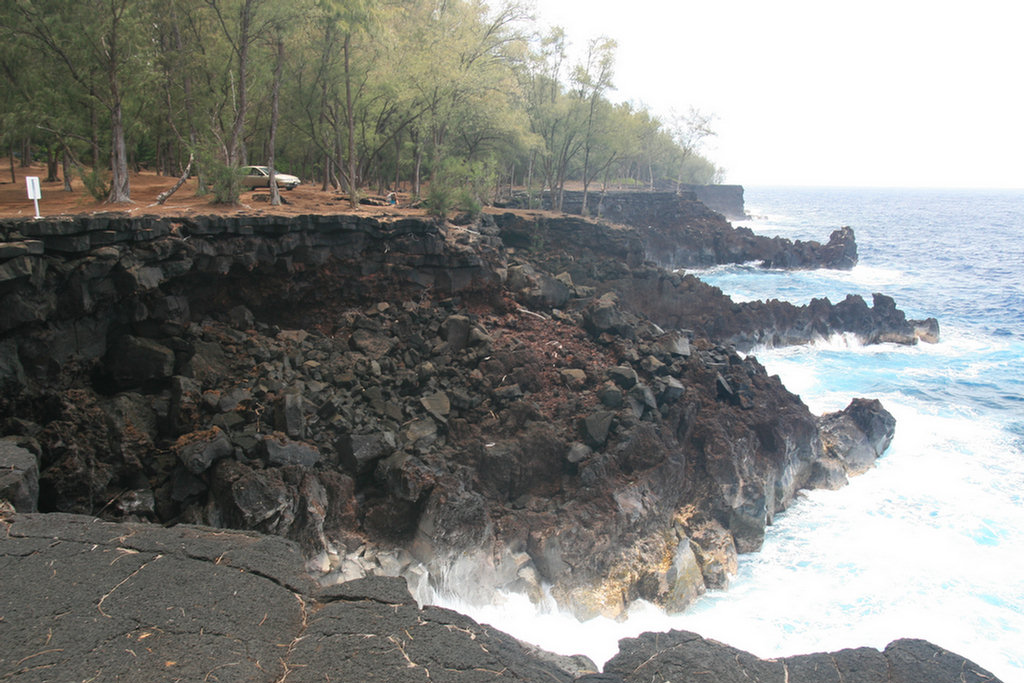 The bluffs get pounded all day and create quite a spray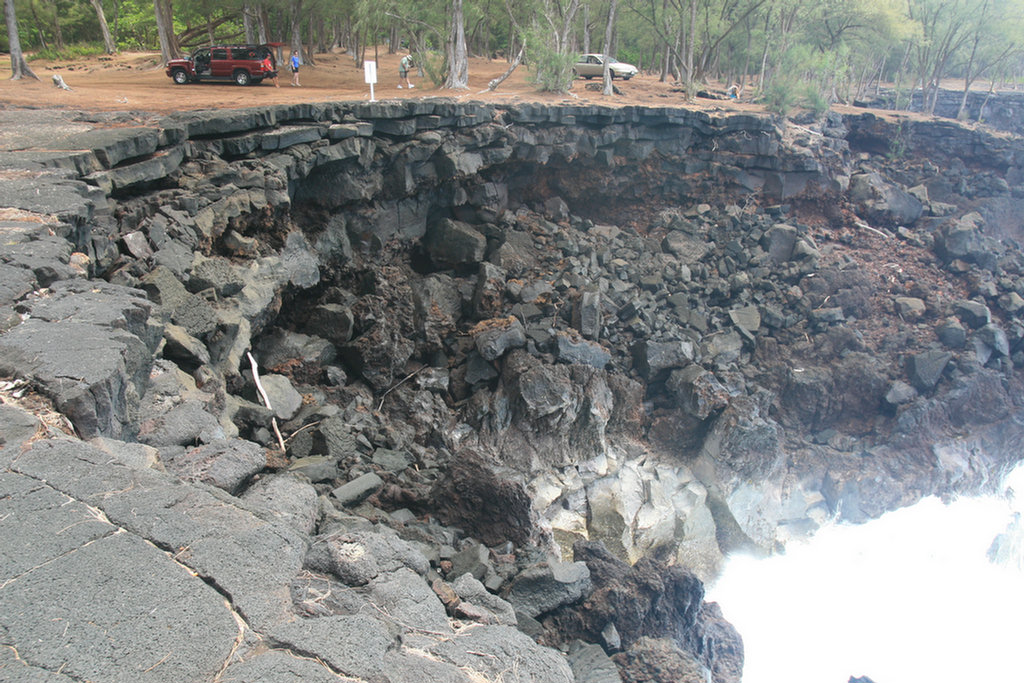 Do not get near the edge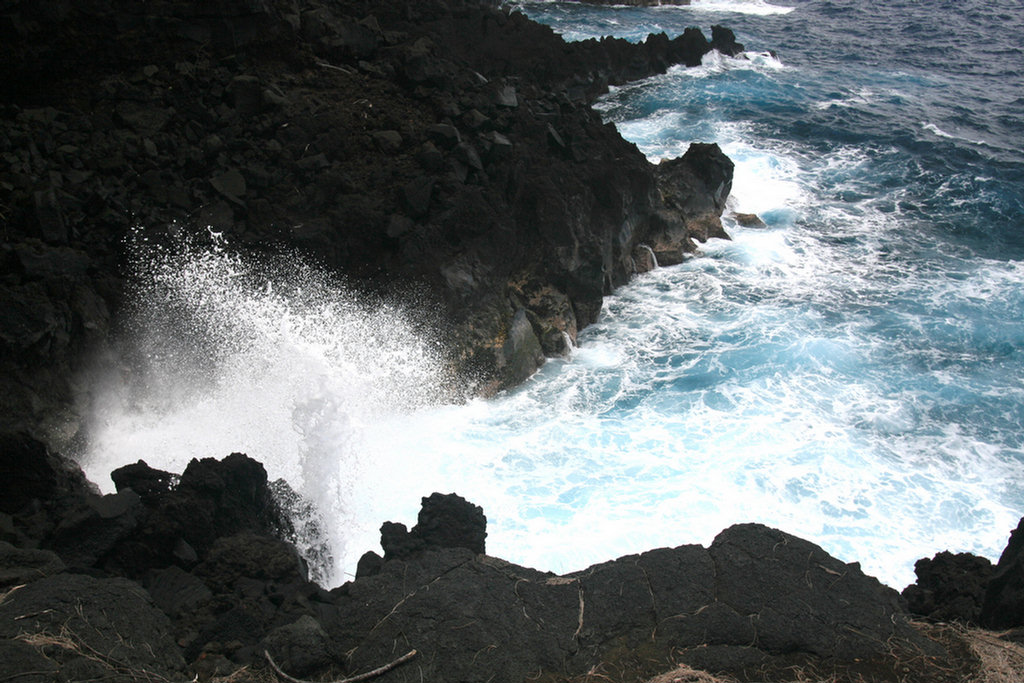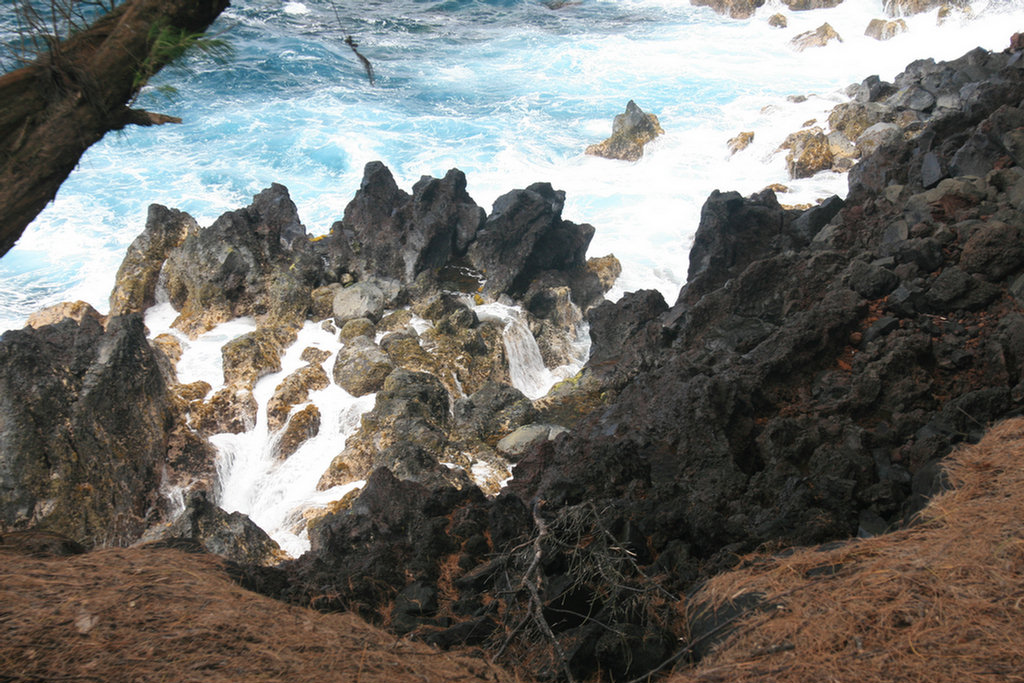 The sound is ferocious

"Man In Blue"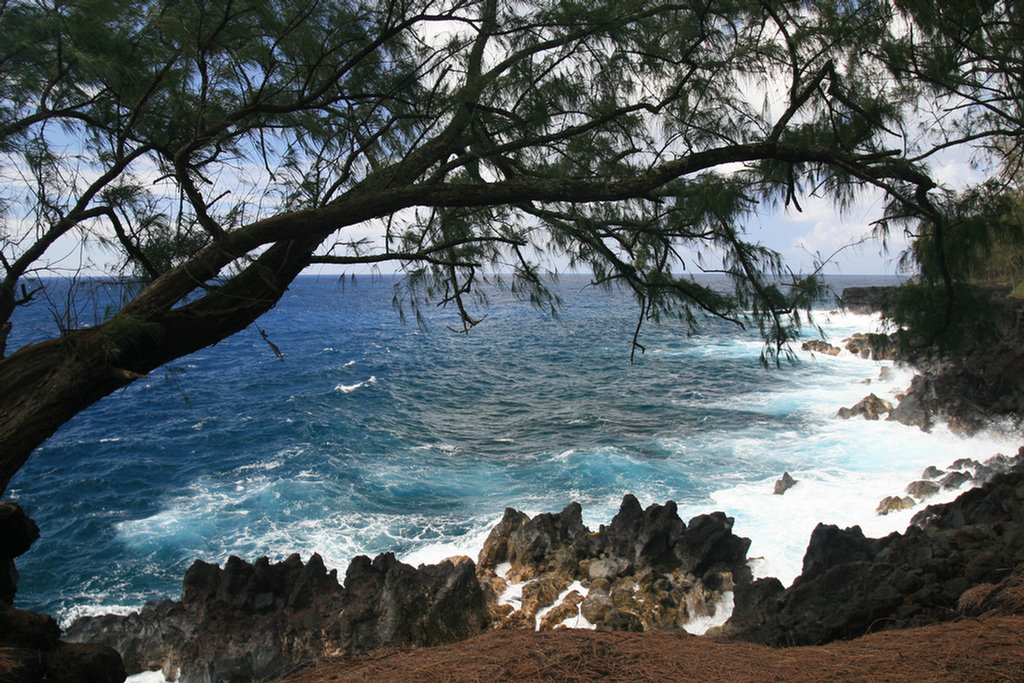 Rugged but till pretty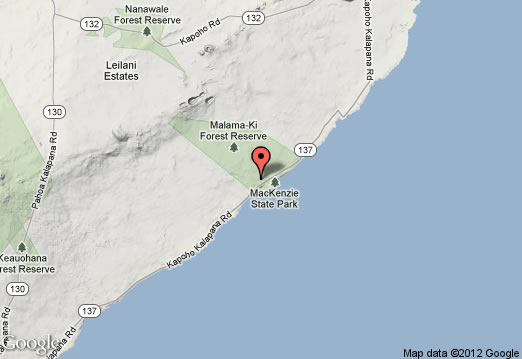 Off of Highway 137 - People don't come to MacKenzie State Park for the swimming, it's mostly the scenery and fishing visitors are after. This portion of Puna's coast is jagged lava fingers and leaning palms. The ocean often punishes these low cliffs, so steer clear of the edge. There is a picnic area perfect for a nice lunch. However there is no potable water.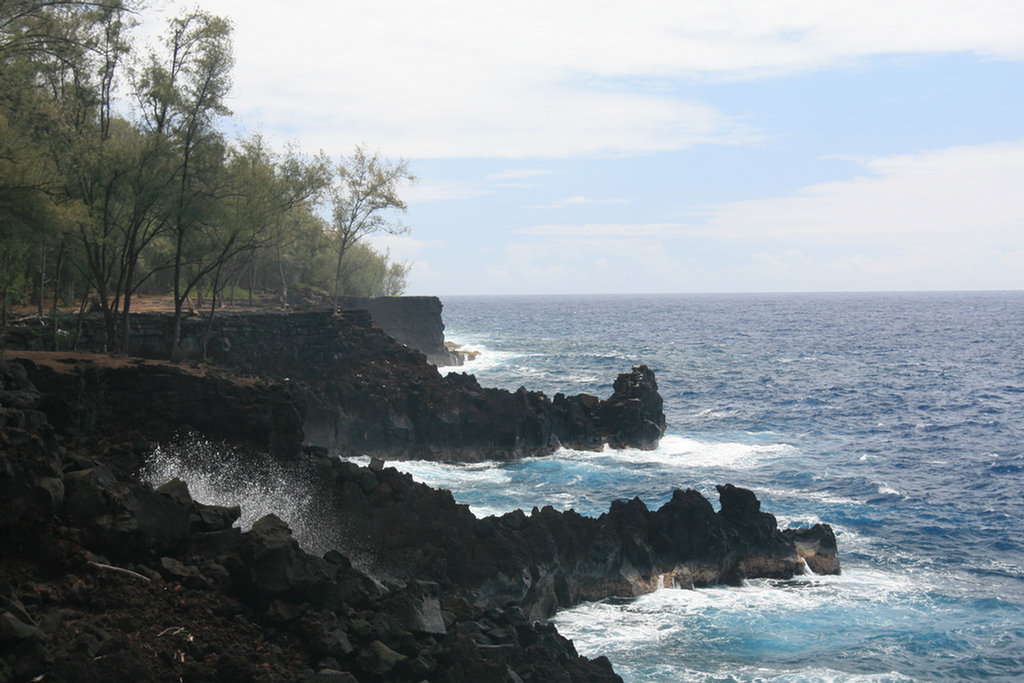 The campgrounds are for locals... It's a little rough out here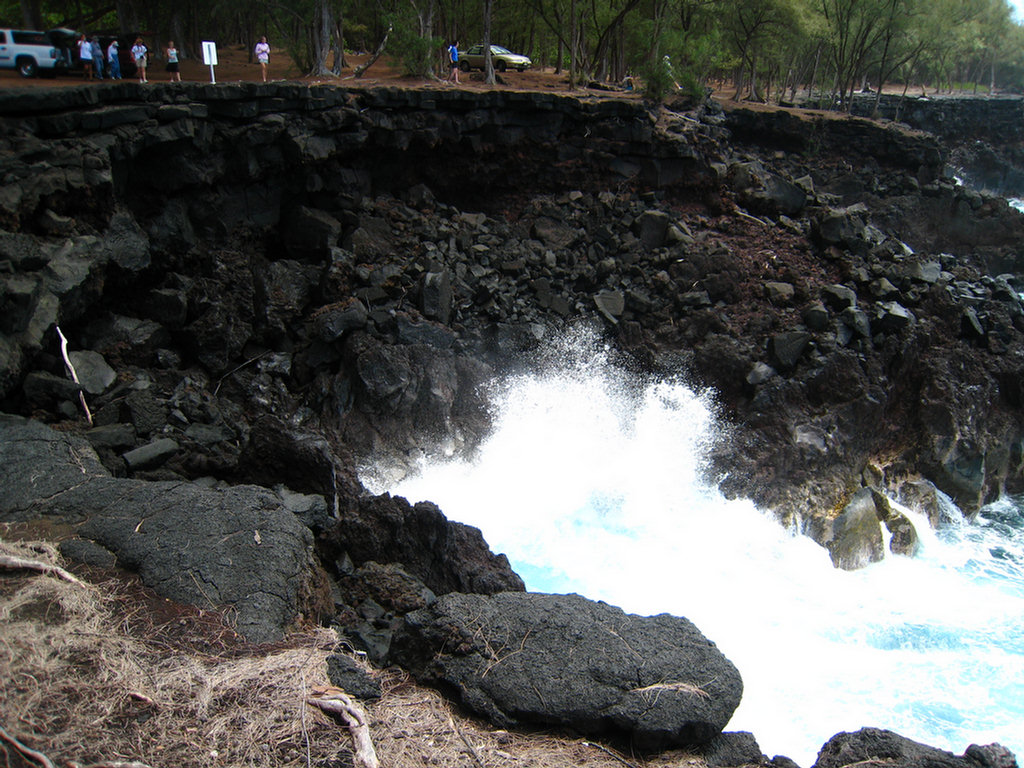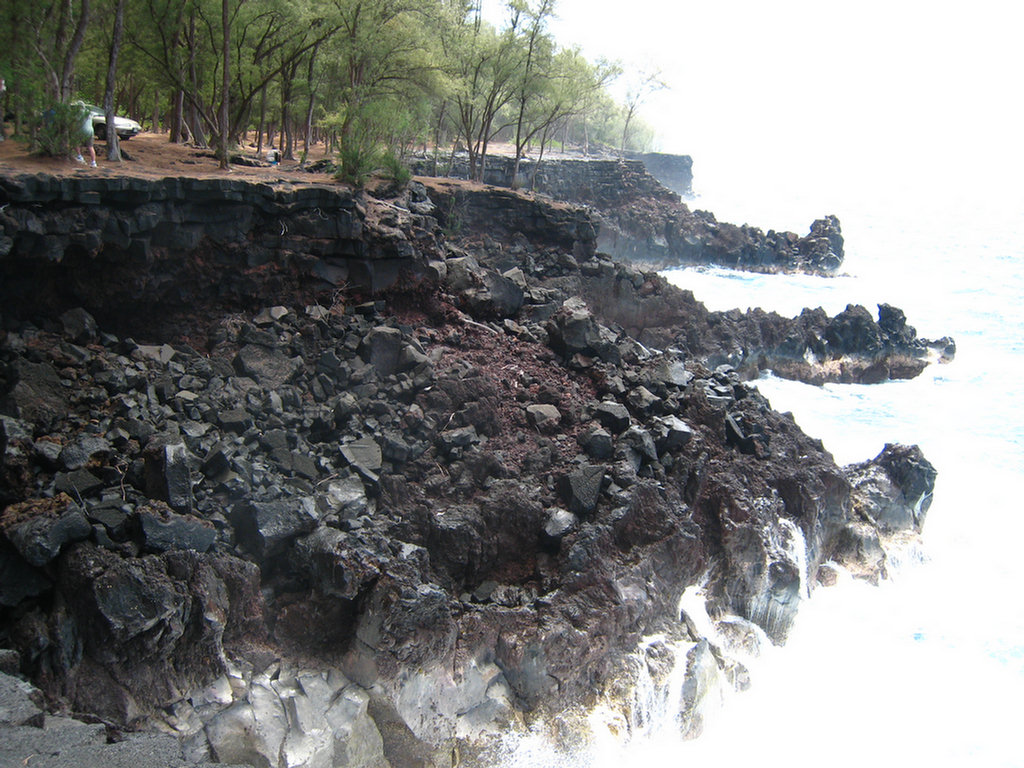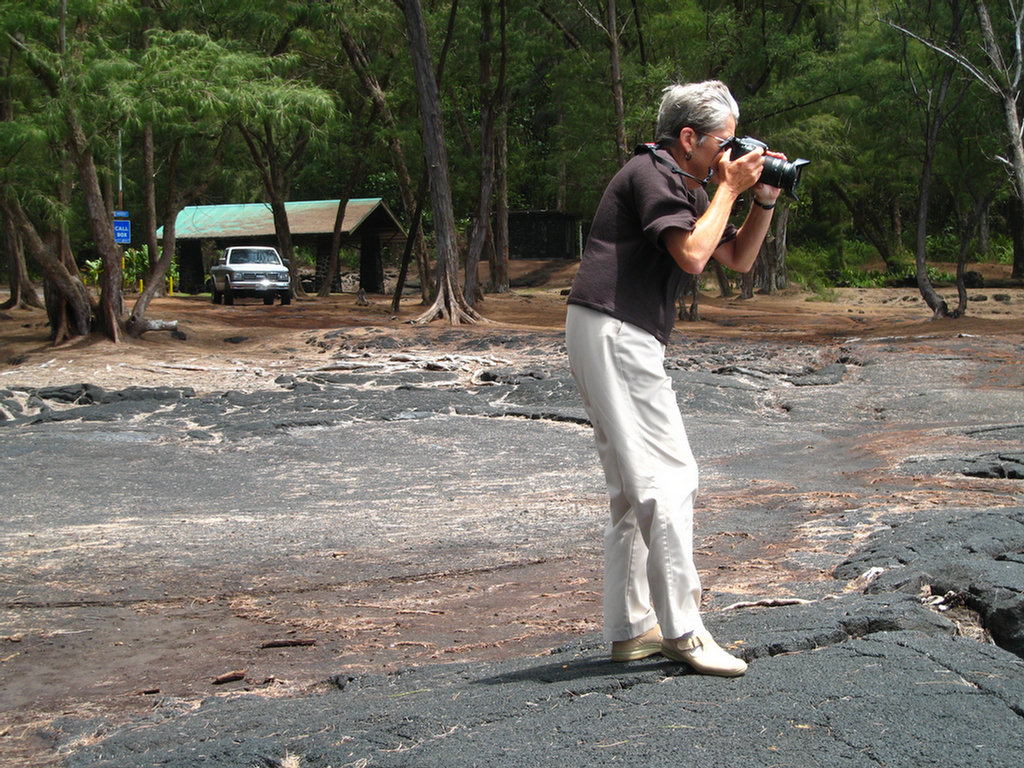 One last shot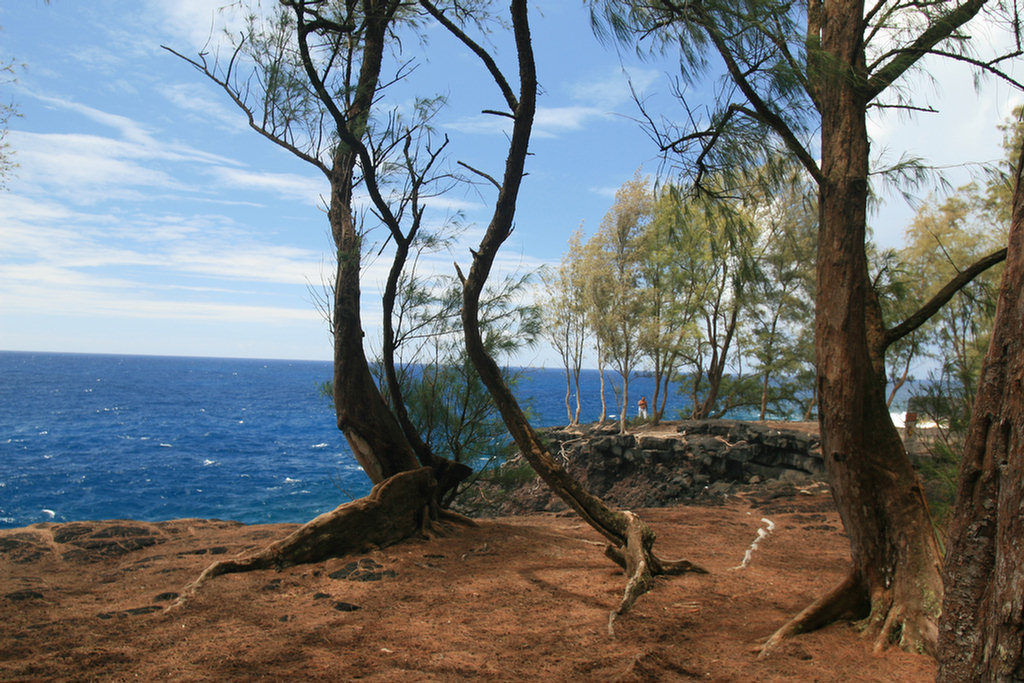 Lunch Time In The Nut Farm... No, Really!
We stopped at a Macadamia Nut Farm which operates in cooperation with the tour.

They are small to large evergreen trees growing to 6–40 m tall.
The leaves are arranged in whorls of three to six, lanceolate to obovate or elliptical in shape, 6–30 cm long and 2–13 cm broad, with an entire or spiny-serrated margin.
The flowers are produced in a long slender simple raceme 5–30 cm long, the individual flowers 10–15 mm long, white to pink or purple, with four tepals.
The fruit is a very hard woody globose follicle with a pointed apex, containing one or two seeds.

We had a super lunch, visited the owner and her pets and had a great education!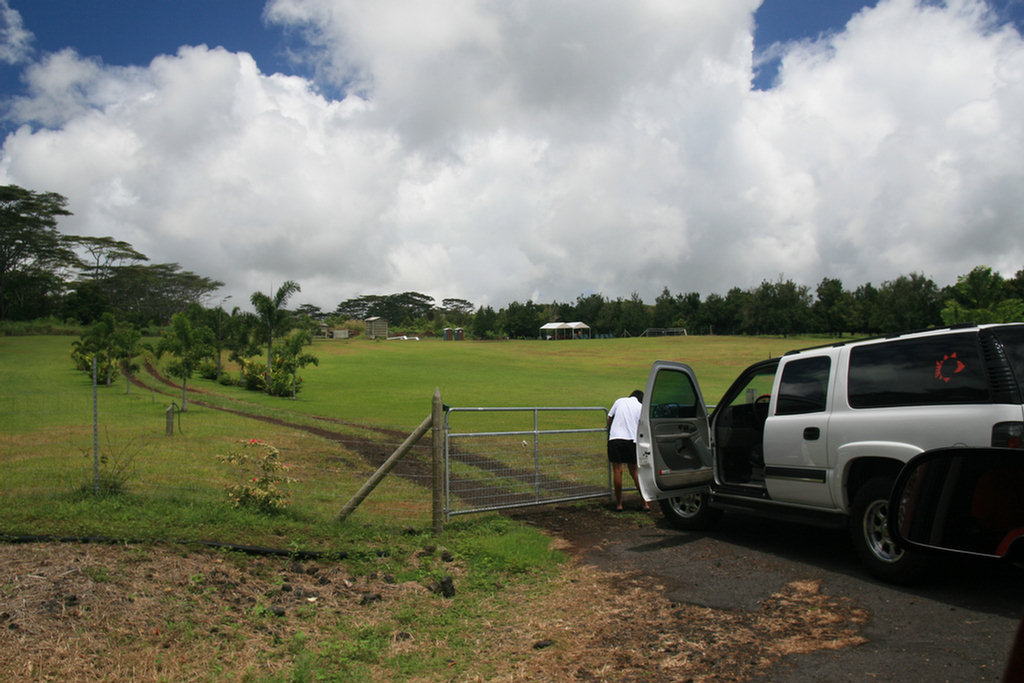 The gate was unlocked and we are now in a nut farm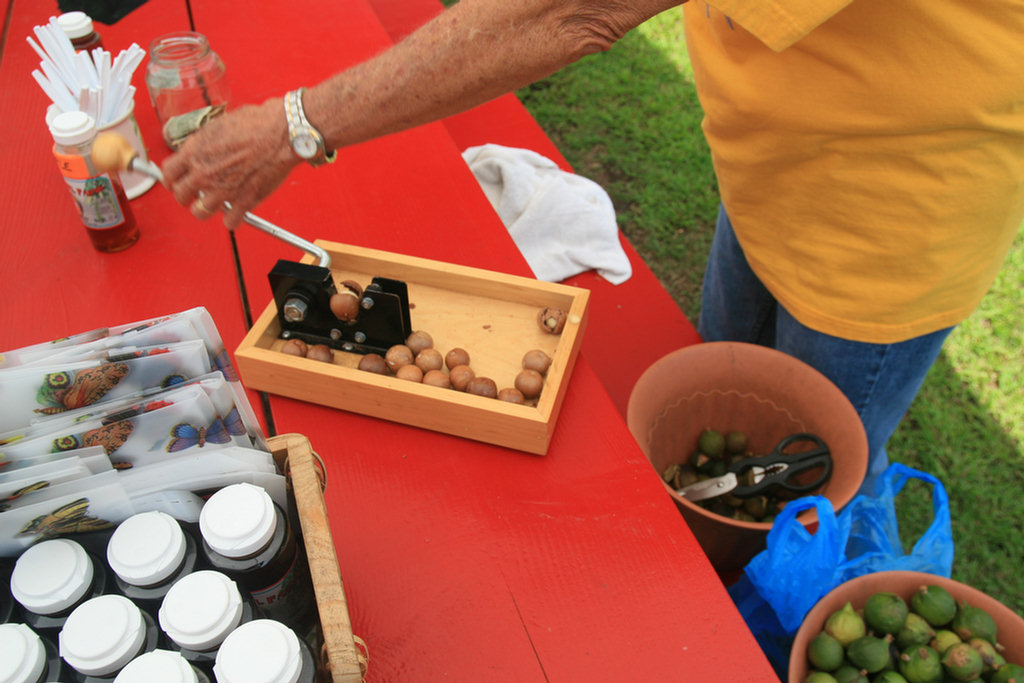 They show how the Macademia nuts are processed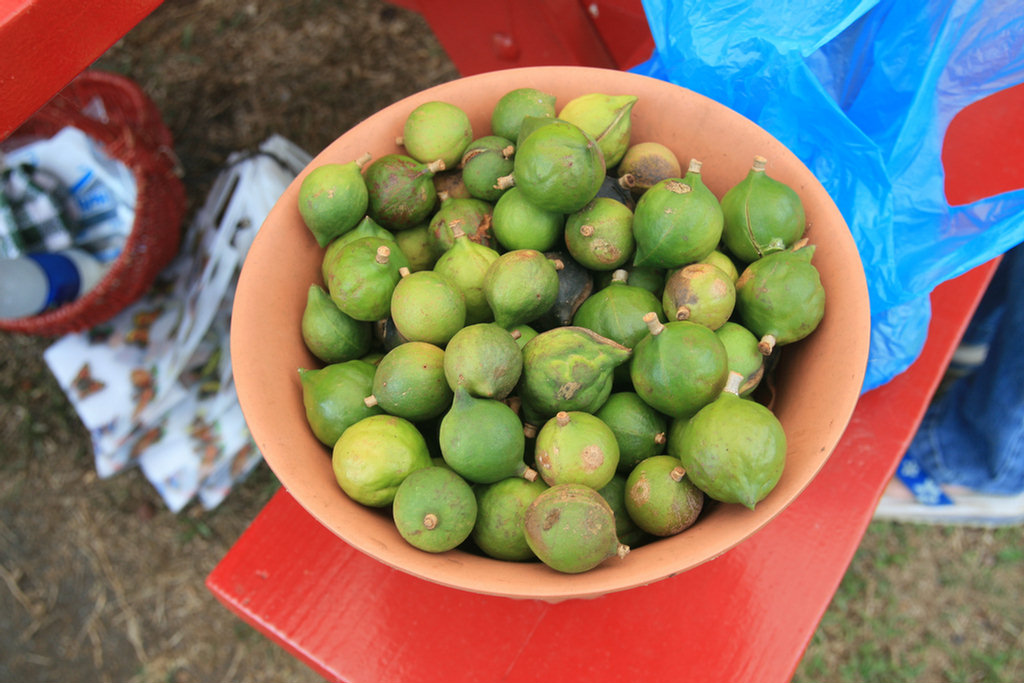 Takes a lot of work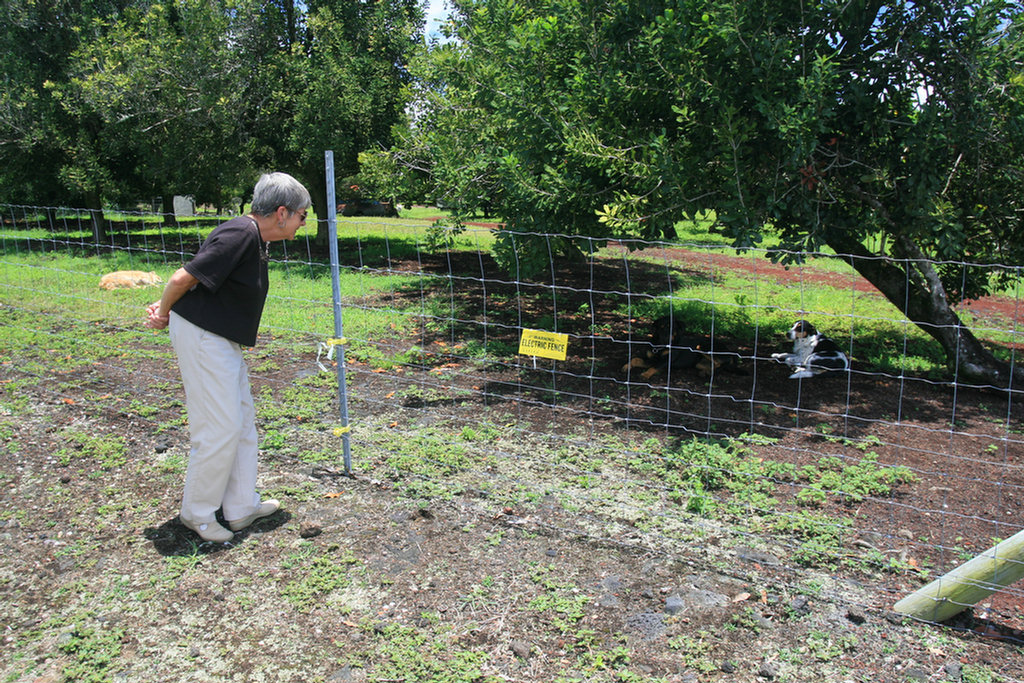 Of course, Sue found the puppy dog

Lunch was in the tent and was pretty good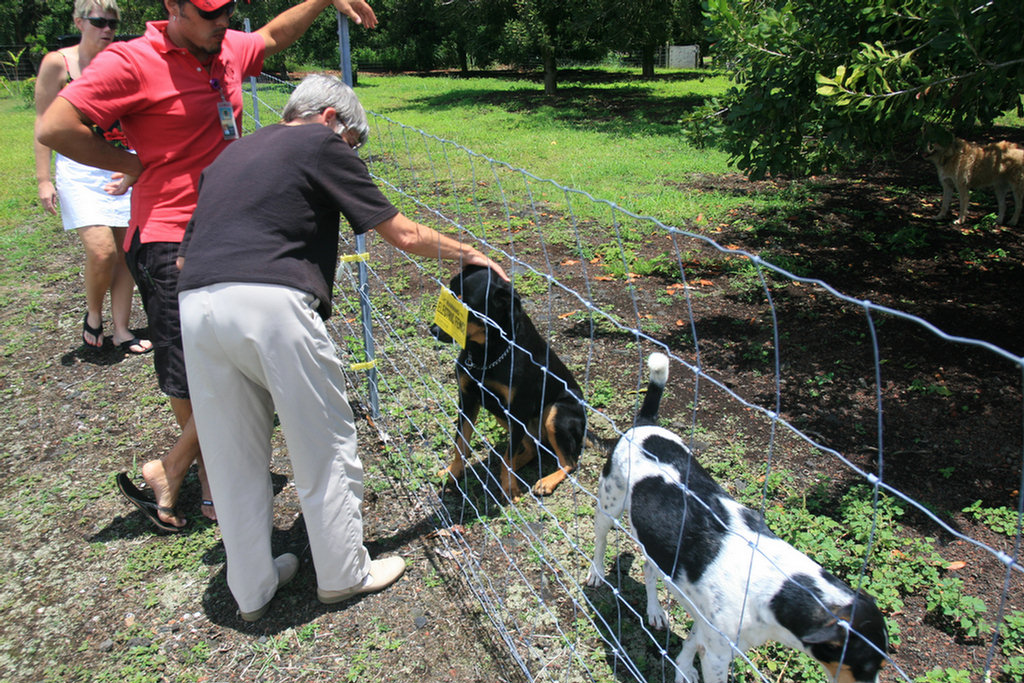 Hello baby....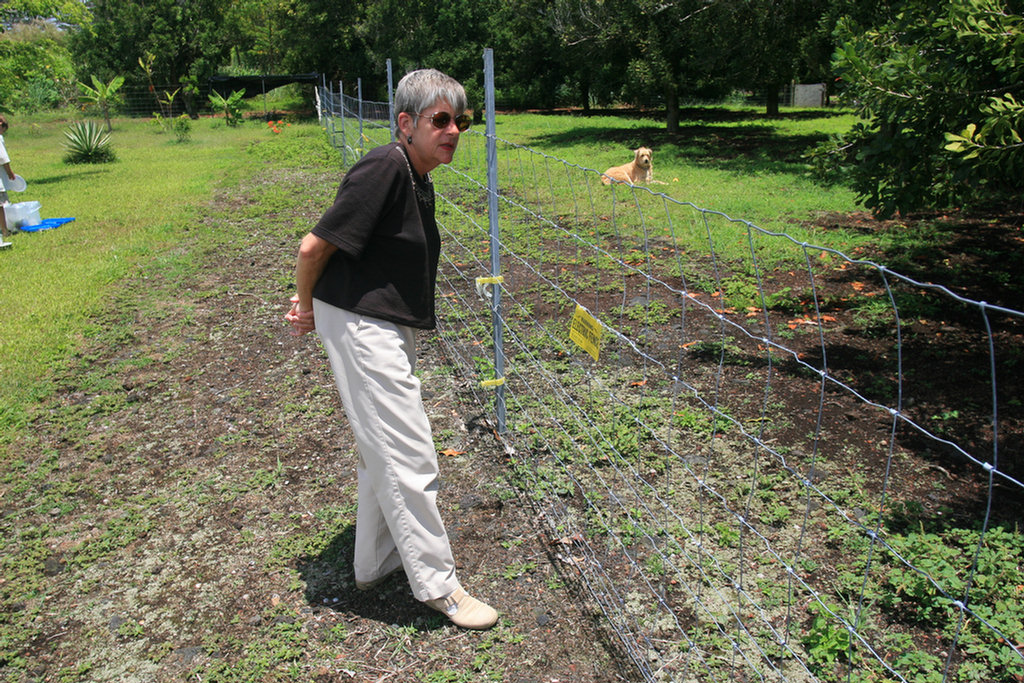 There were several babies the other side of the fence

Lunch went on for an hour or so...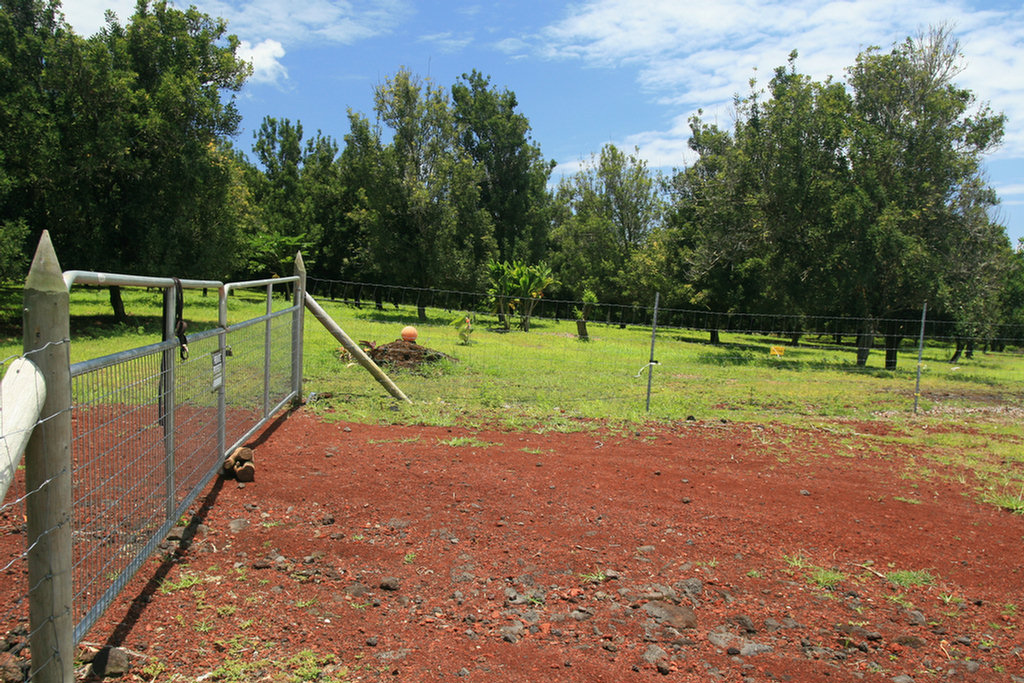 The red dirt was everywhere... Looked like Christmas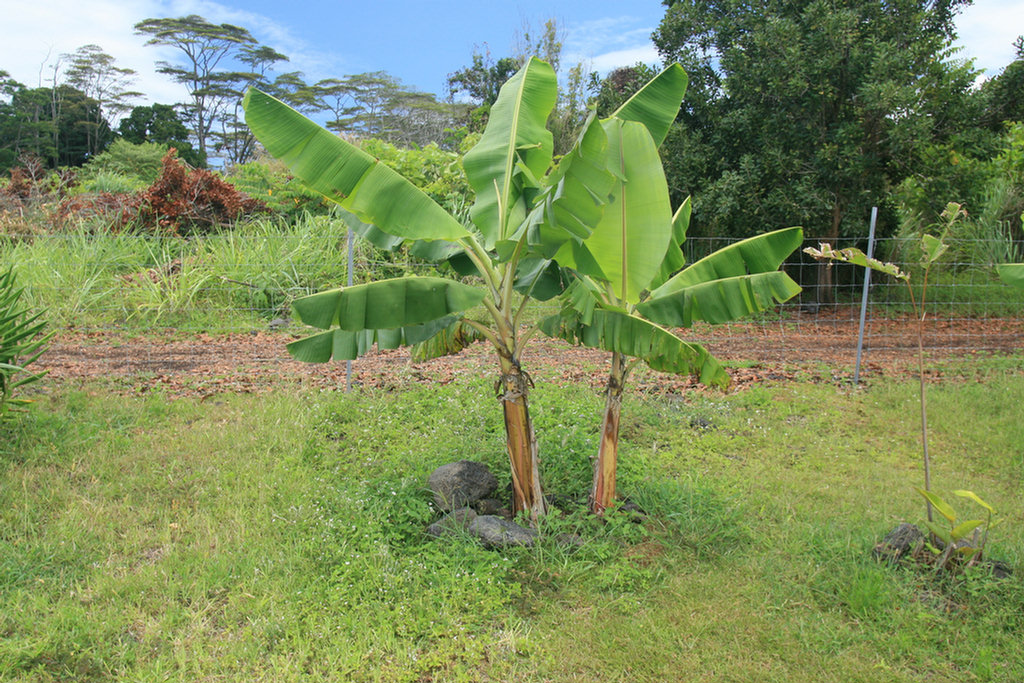 New plantings... We will bananas soon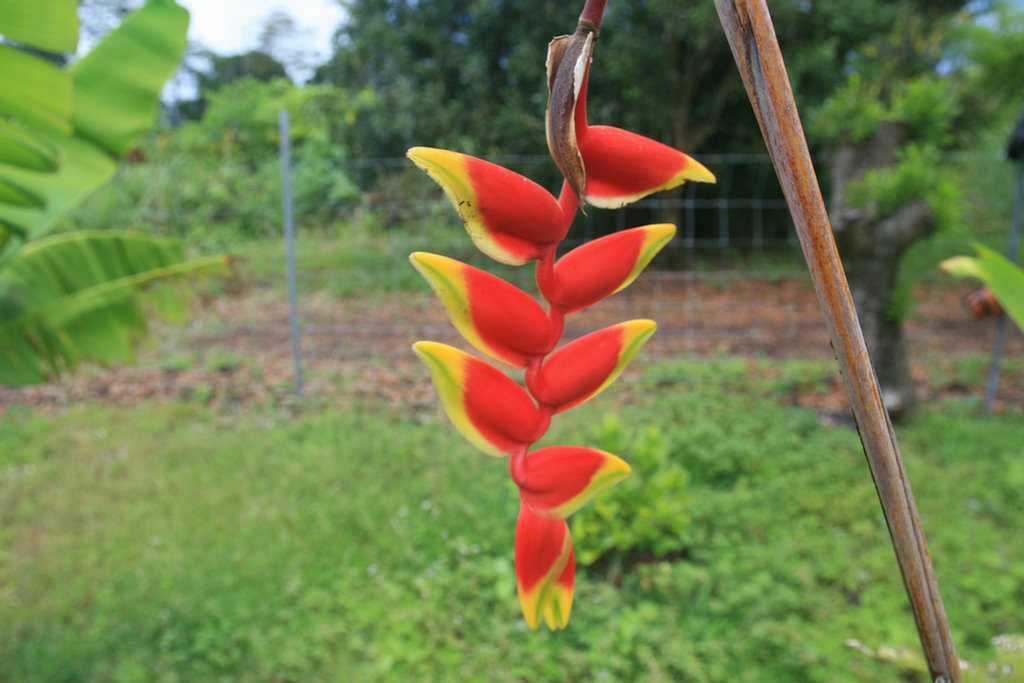 The flowers were just magnificent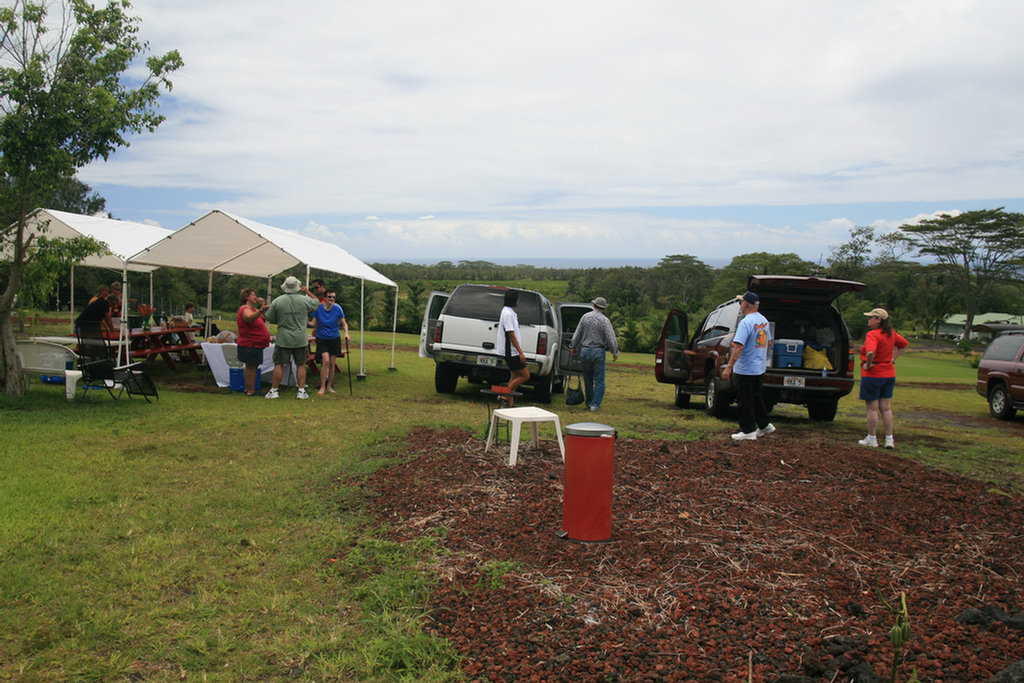 Packing up and moving out
Down To The Beach For A Swim!
Enjoy swimming and snorkeling with sea turtles and tropical fish at water temperature between 80-87 degree Fahrenheit. Kapoho Tidepools are protected from the ocean's waves by a coral reef, the water is crystal clear, and often warmer than the ocean because of geo-thermally heated springs that enter into the tide pools in various places.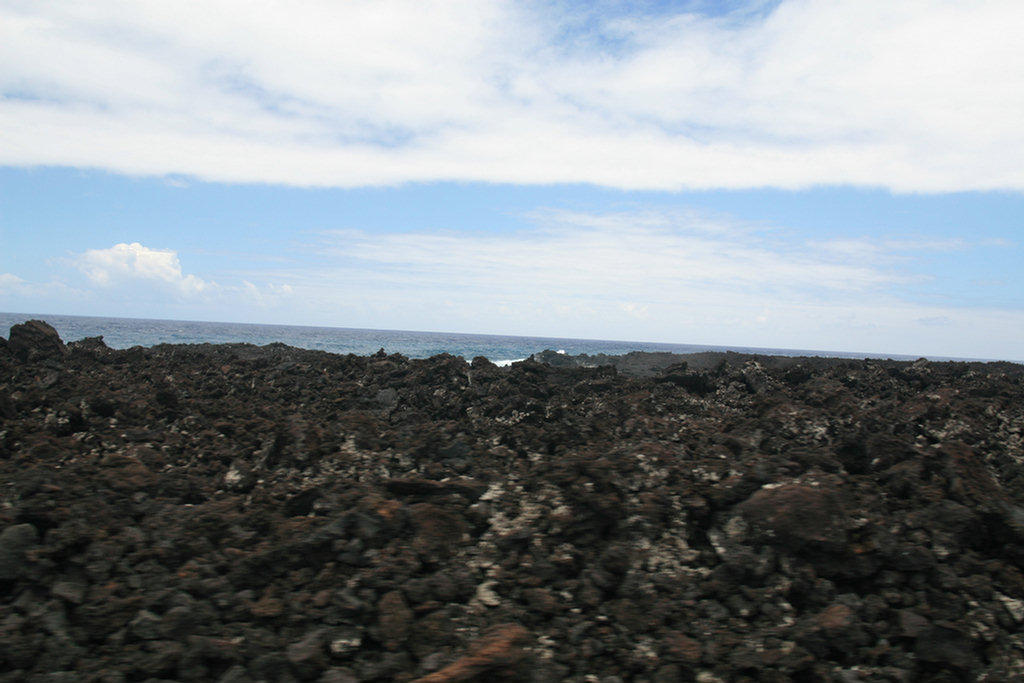 Swimming in this.....

Ah... Perhaps

Sue gets ready....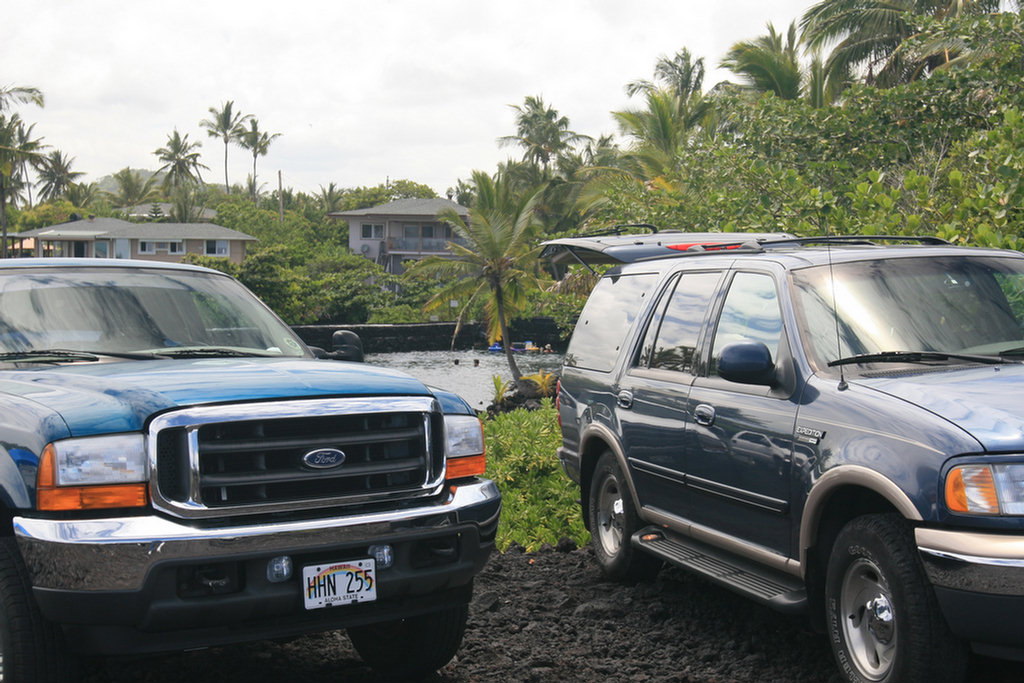 We liked it away from the surf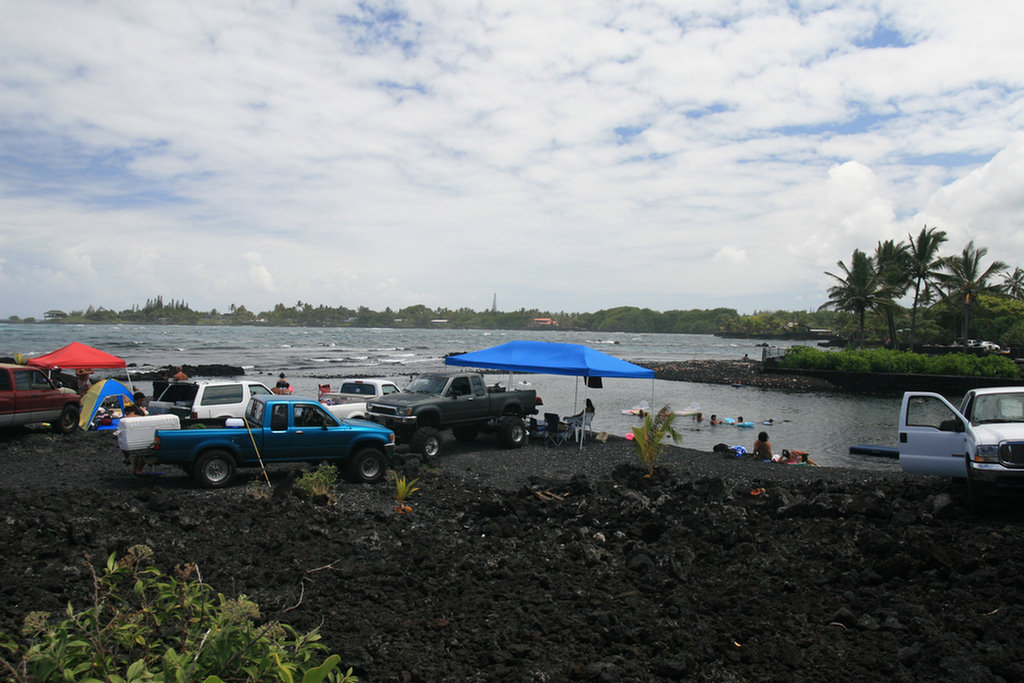 Many locals swim here all the time... The river has some volcanic water which heats it to a nice temperature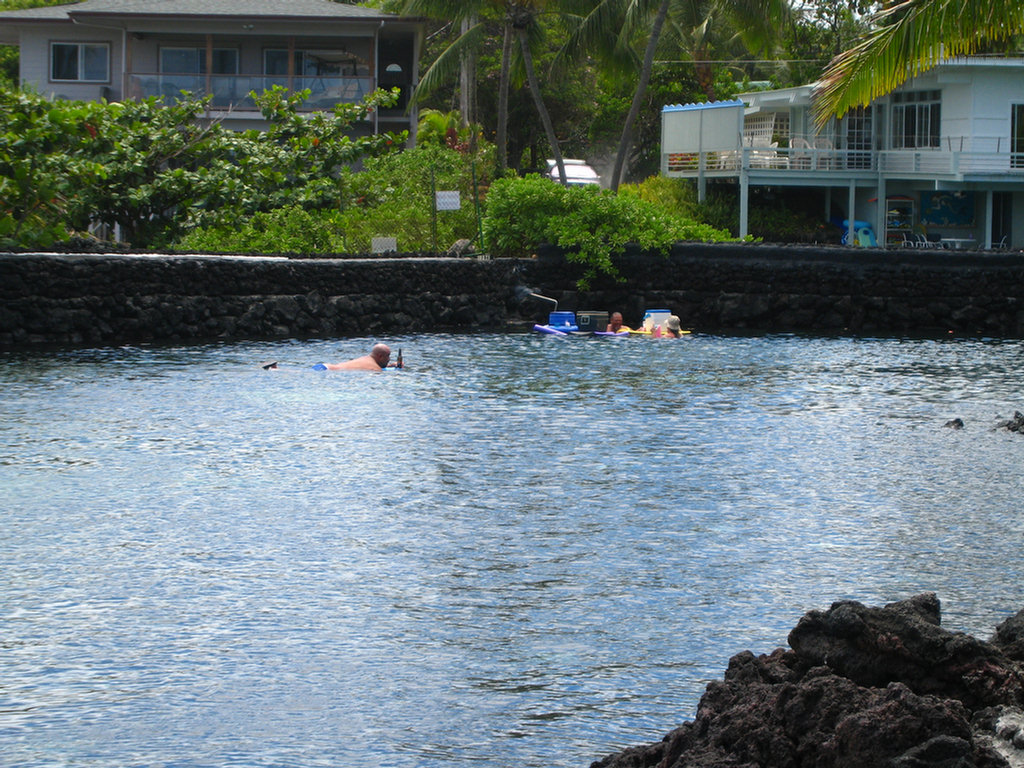 Yes... Water in the 80's... Thats good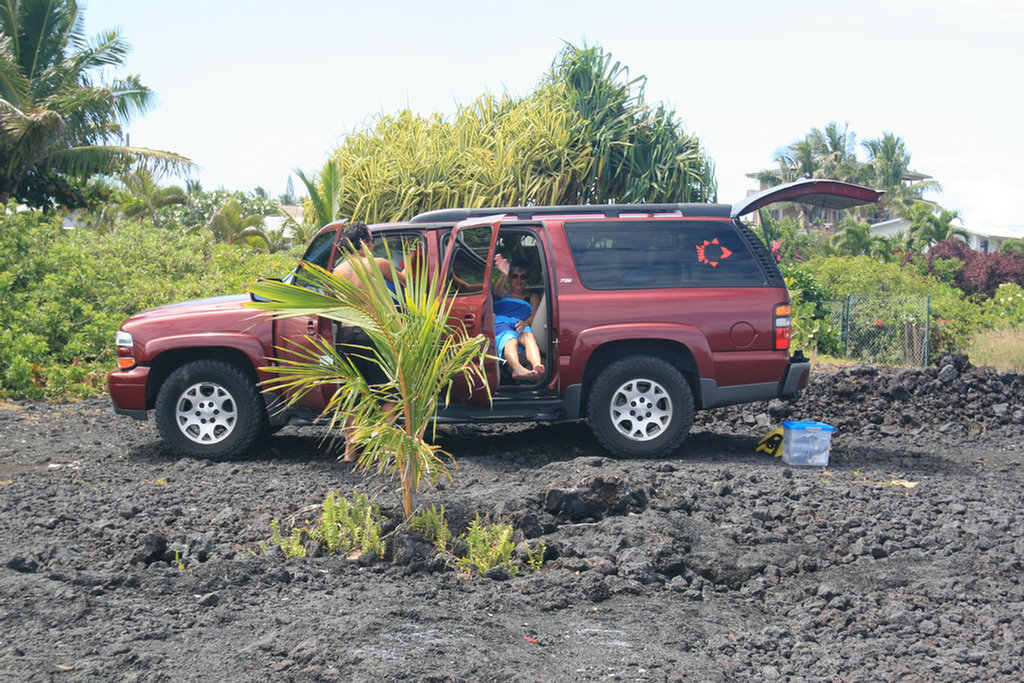 Changing back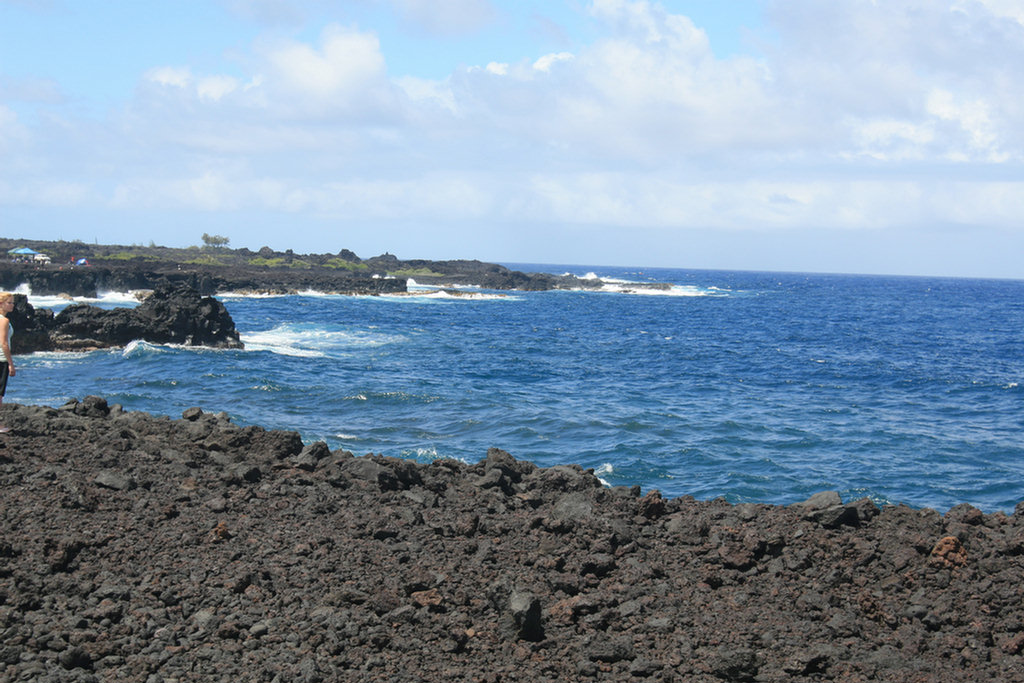 Beautiful in its own way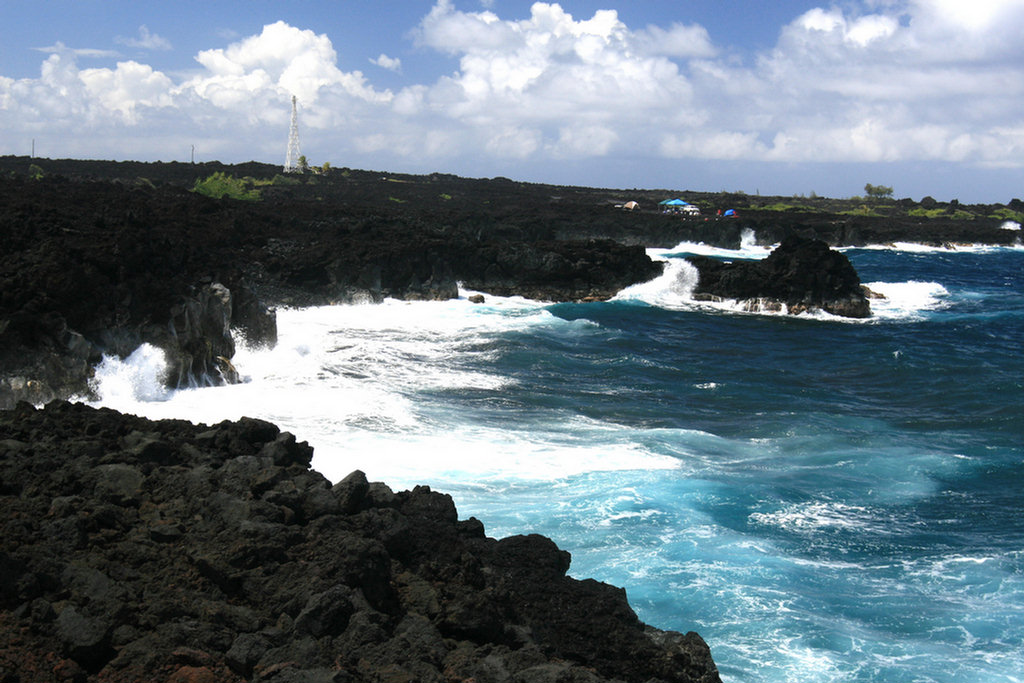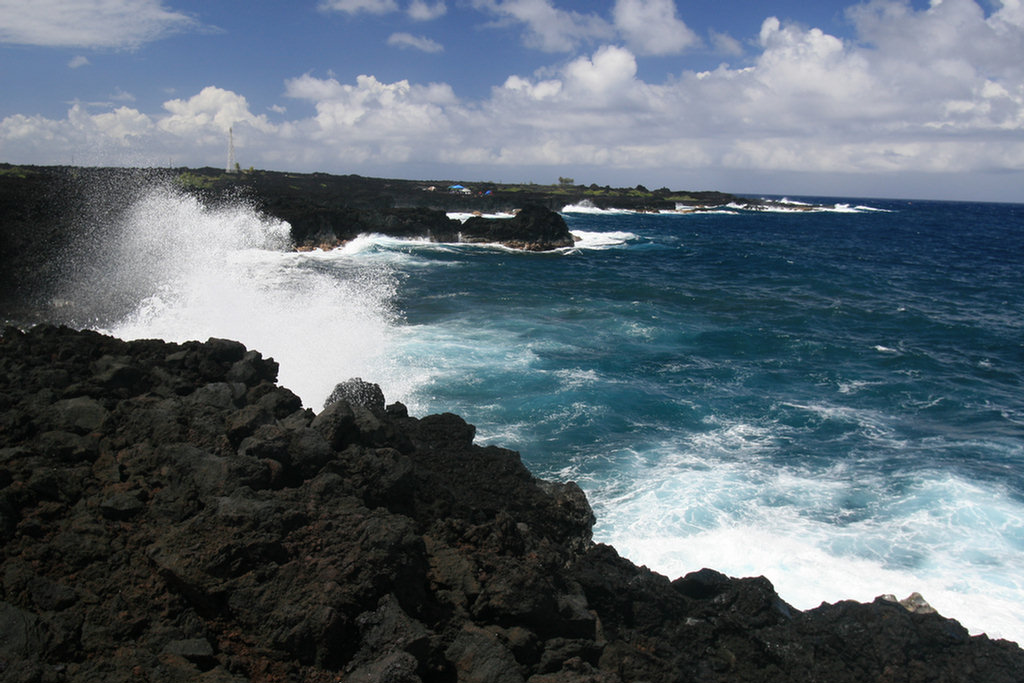 No swimming here

Walking is a bit difficult
Lava Tree Park
Situated in the Nanawale Forest Reserve, this park is a graphic depiction of the long-term effects of lava. Hundreds of years ago, a fast moving flow of hot lava hit this patch of wet 'O'hia trees. The lava forever encased the structures leaving behind vertical, hollow, lava tubes where each tree once stood.

Here you will view the evidence of an eruption that was mostly ash and debris and covered some trees and hardened. Subsequent rains and winds have eroded the unhardened debris and left the trees standing!

The grounds are very nicely manicured and this is a popular spot for a get together for local families.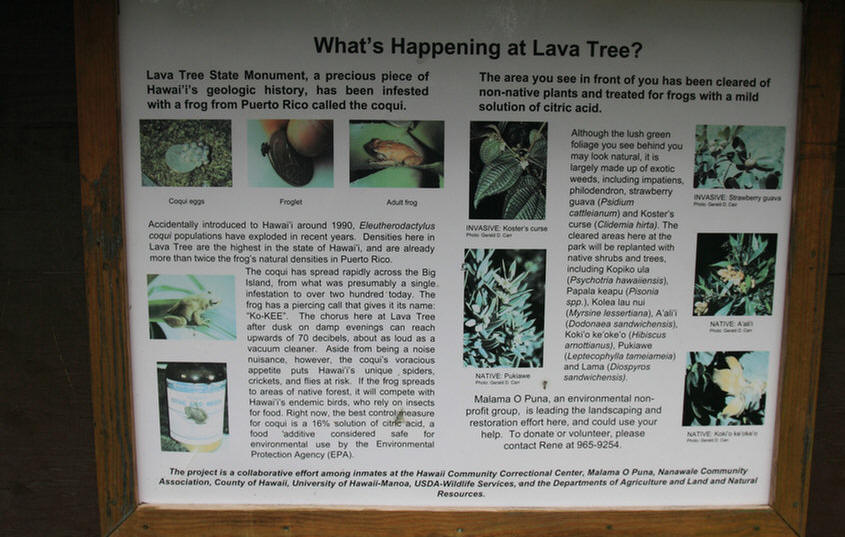 The signs were informative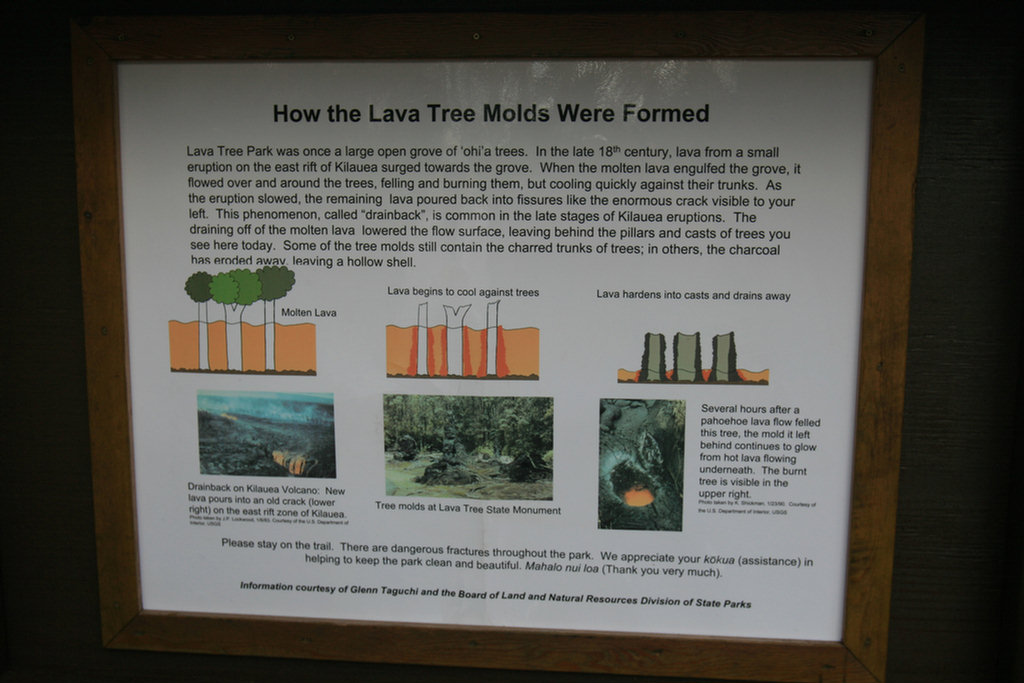 The trees were covered, they rotted away, tubes remain

Quite an event mother nature puts on

The lava just coveres everything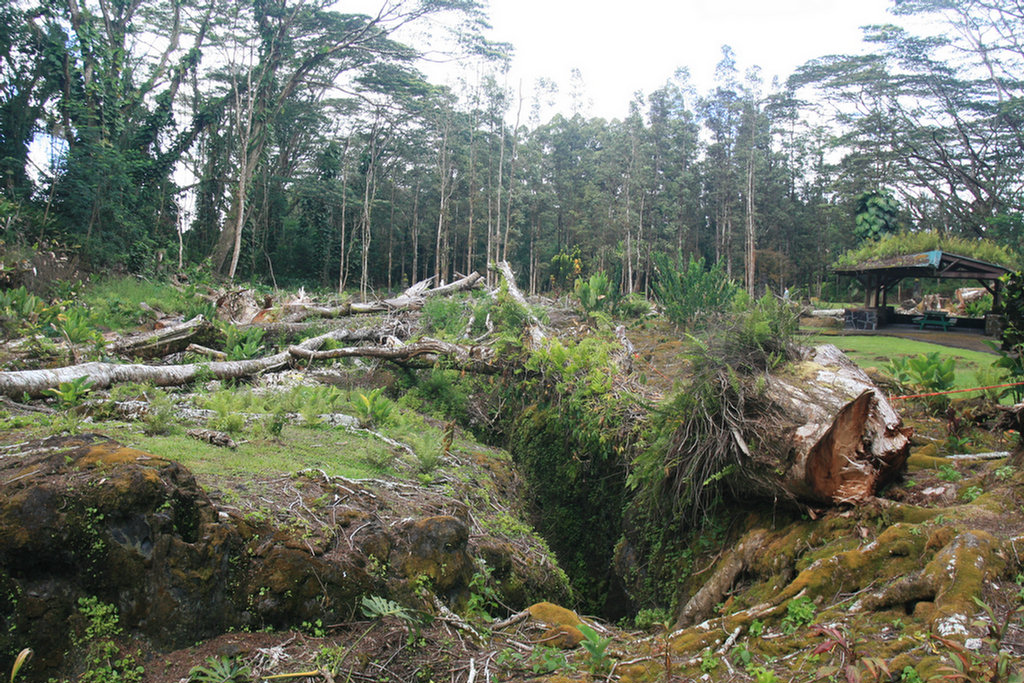 Little earthquake action perhaps

Checkout the roof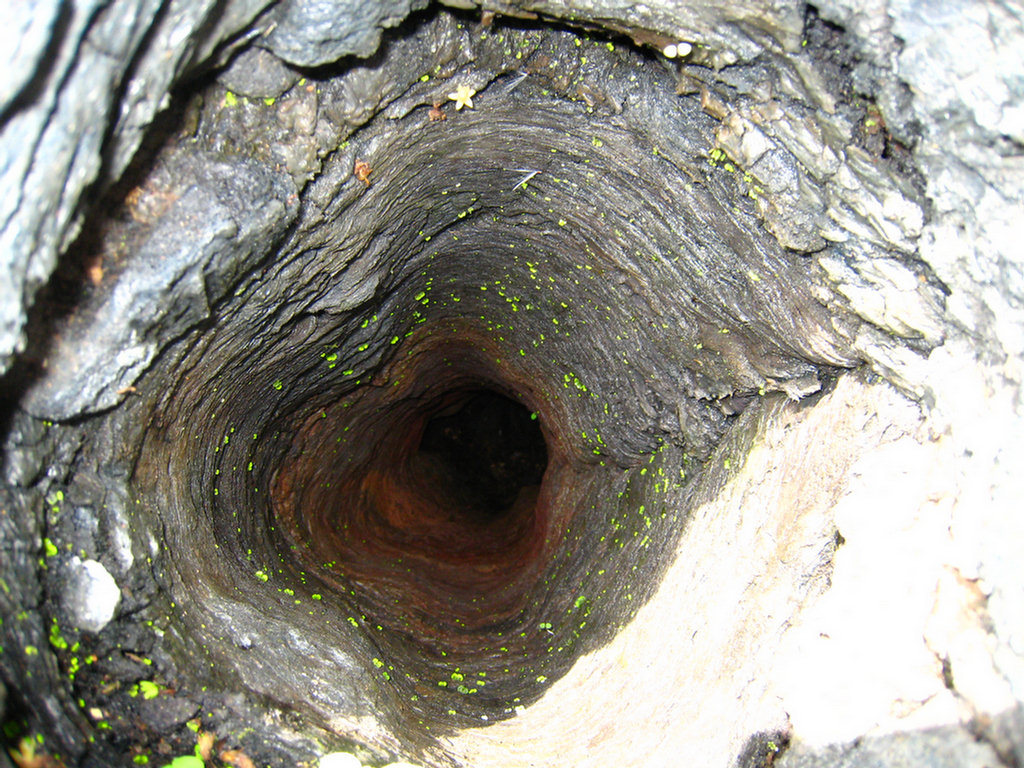 This was where a tall palm tree existed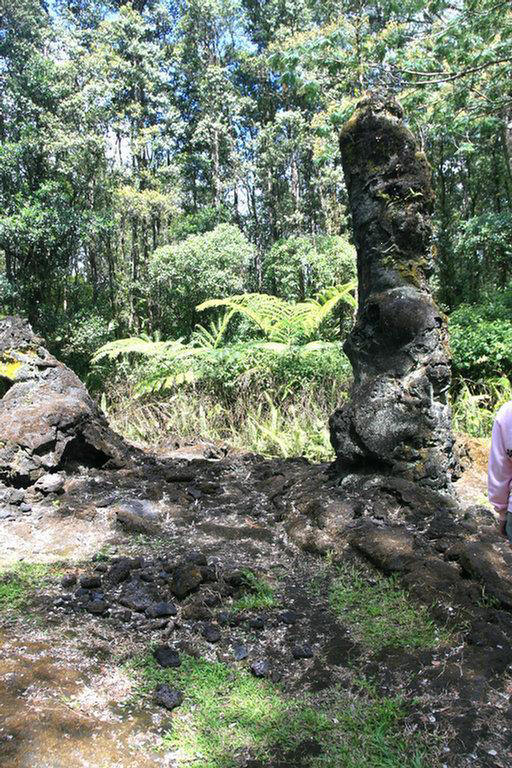 Perhaps 1000 years ago
Did You Know? - Situated in the Nanawale Forest Reserve, this park is a graphic depiction of the long-term effects of lava. Hundreds of years ago, a fast moving flow of hot lava hit this patch of wet 'O'hia trees. The lava forever encased the structures leaving behind vertical, hollow, lava tubes where each tree once stood. Trails traverse the park but some of the best lava-tree specimens are at the entrance to the park. A large chasm is also located near the park entrance. This gash in the earth's crust was created during the explosive eruption of 1790. The ground is very uneven throughout this park reminding visitors how unstable and fragile this island is. These ghostly structures are now covered with moss surrounded by lush, tropical foliage and huge monkeypod trees.

They are NOT kidding....

Magnificent ferns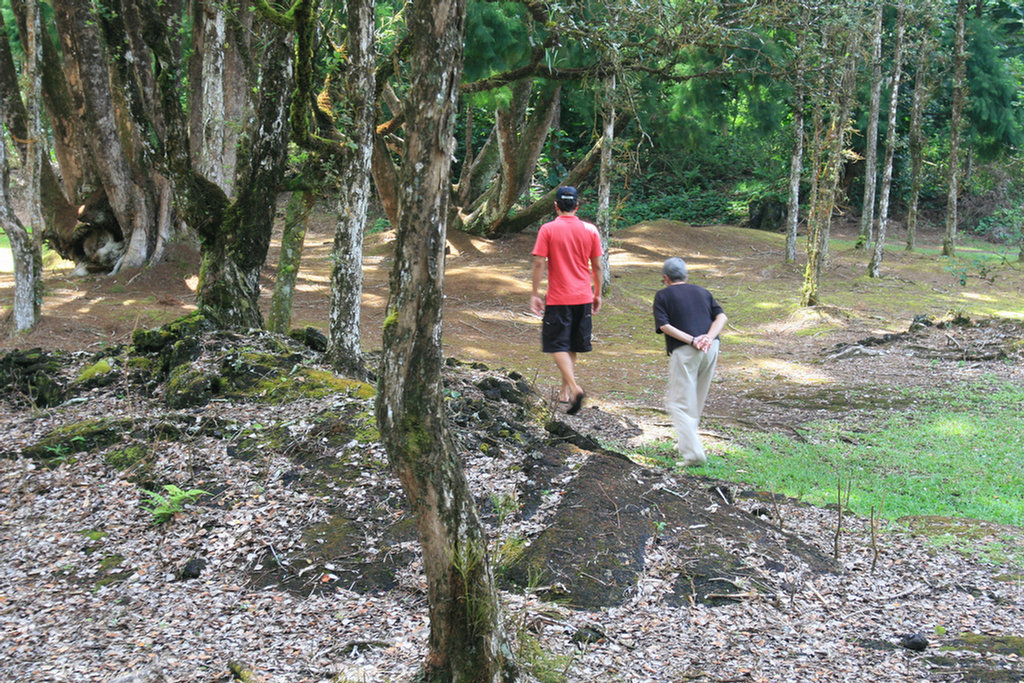 Be careful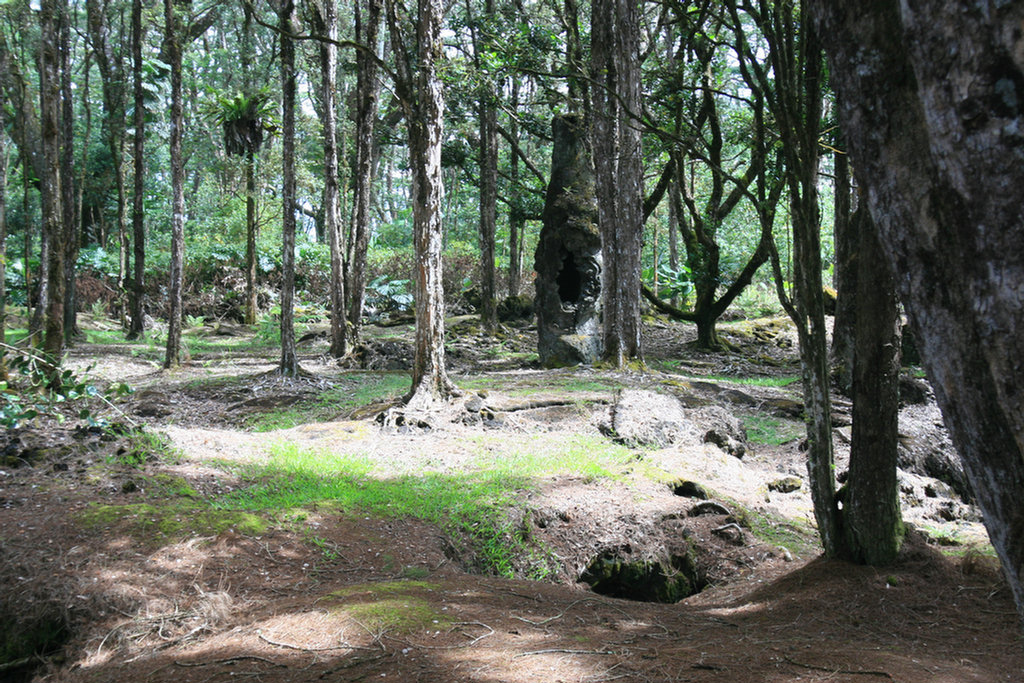 Spooky... Always look down to see your next step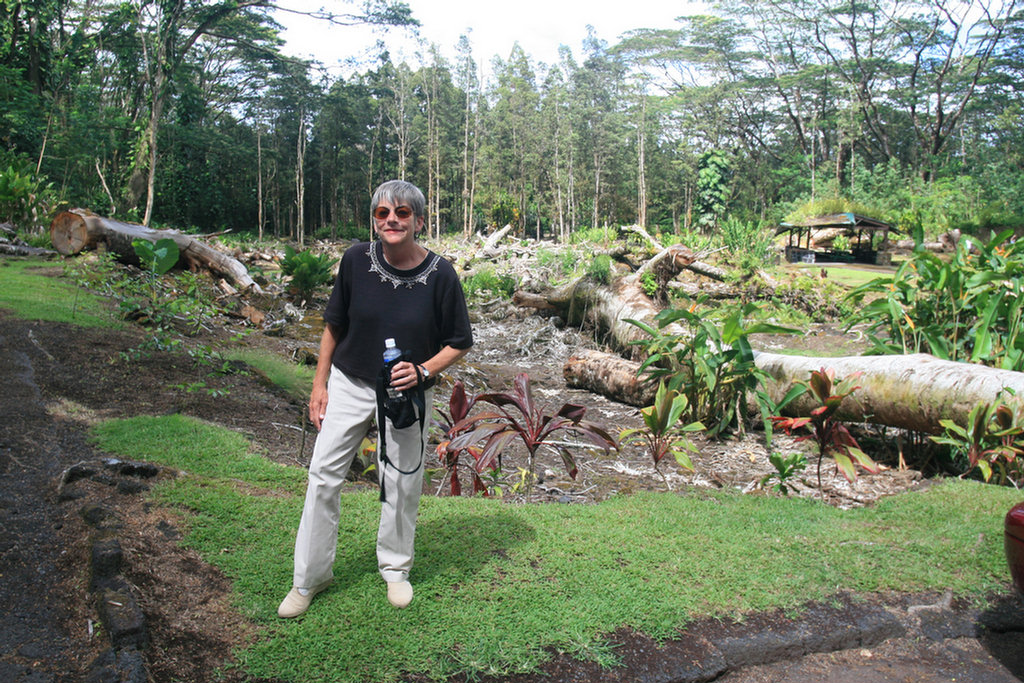 Fearless
Back To The Ship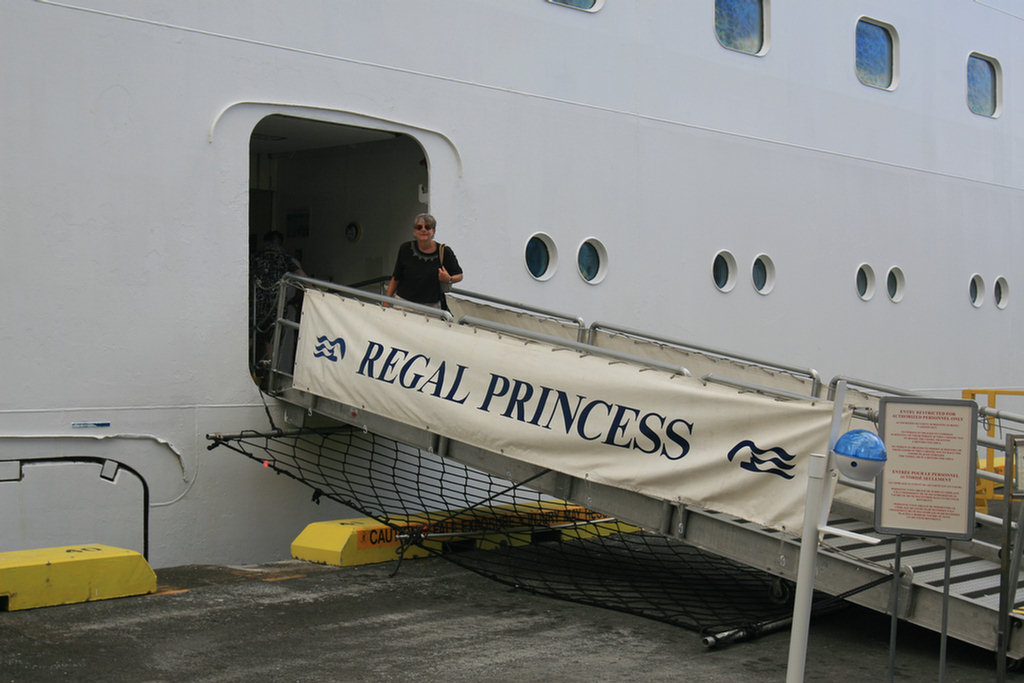 I wanna stay....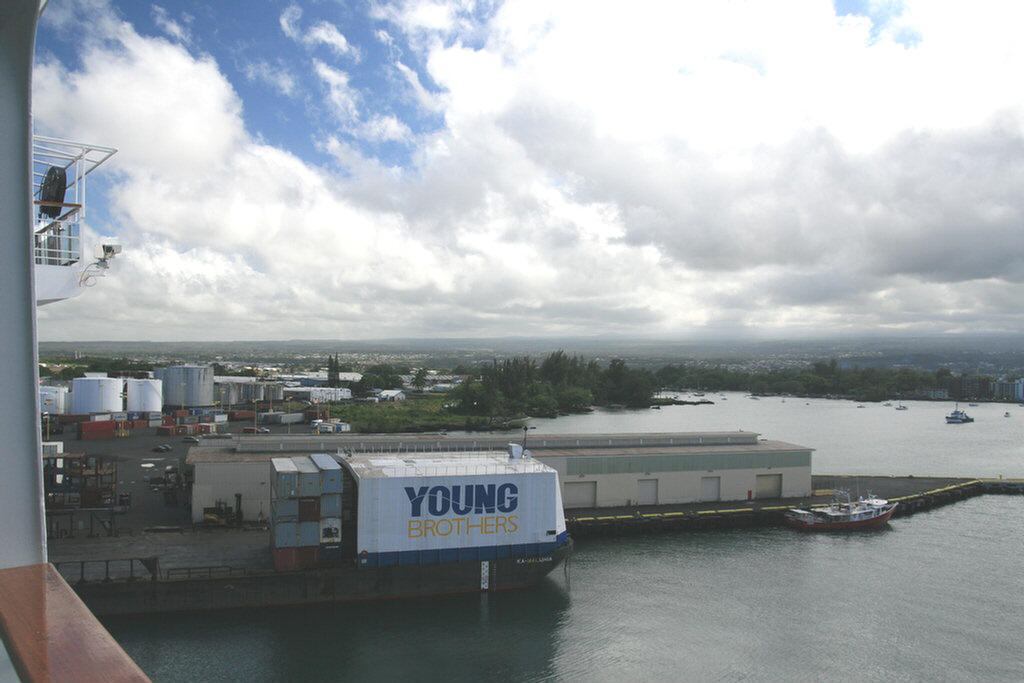 Good bye Hilo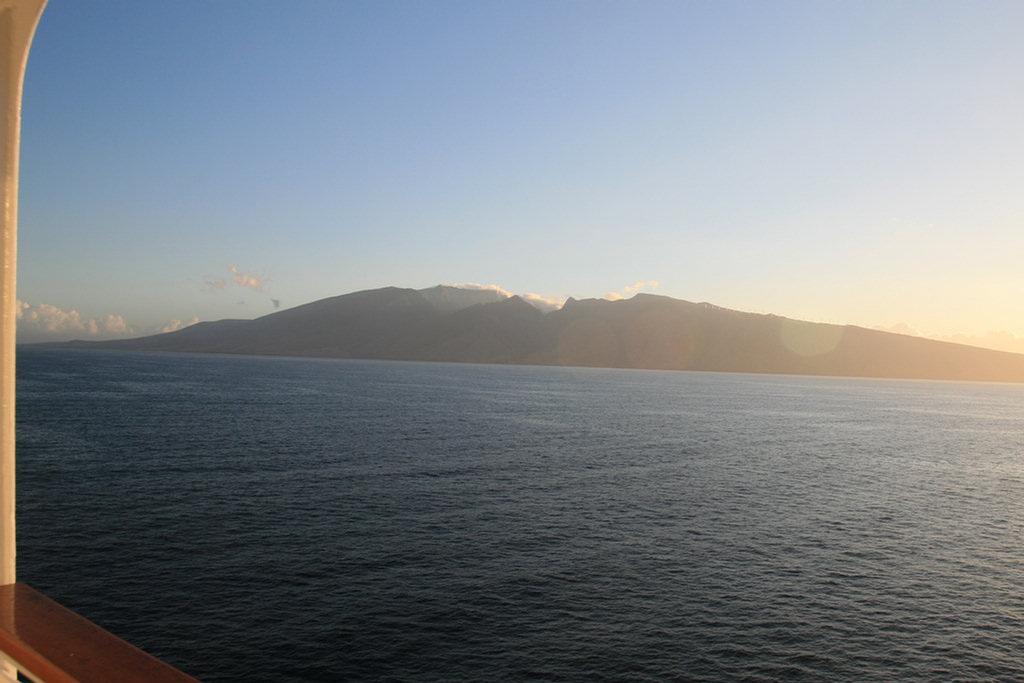 Off we go

We sail off into the sunset for another adventure in Lahaina (Maui) for golf at the plantation.