First Things First - Color Those Eggs (Page Three)
Did you know? - Easter eggs or spring eggs are special eggs that are often given to celebrate Easter or springtime. The egg was a symbol of the rebirth of the earth in celebrations of spring and was adopted by early Christians as a symbol of the resurrection of Jesus.

Sue provides adult supervision

Theo and Mommy checkout the process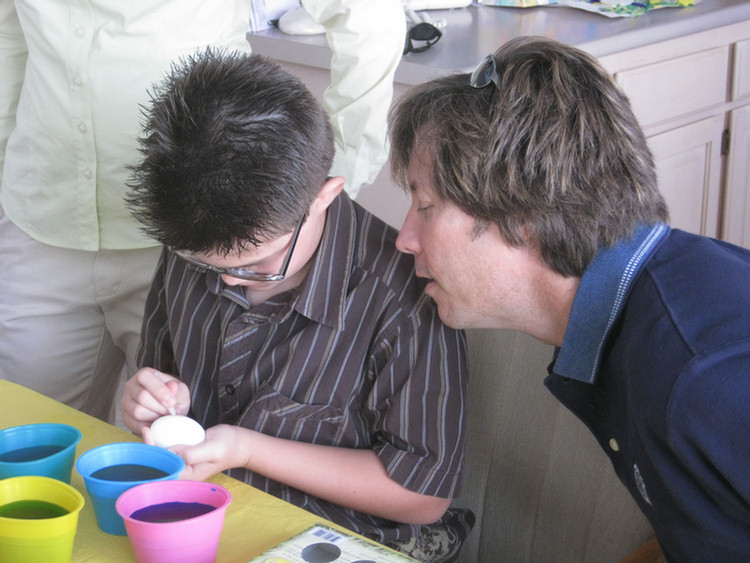 Nick gets good ideas from daddy Bob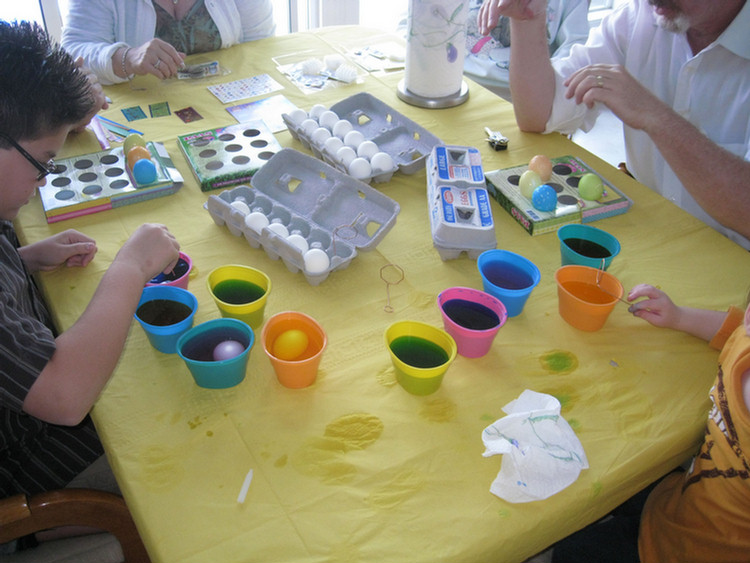 All sorts of colors
Did you know? - In the North of England, at Eastertime, a traditional game is played where hard boiled pace eggs are distributed and each player hits the other player's egg with their own. This is known as "egg tapping", "egg dumping" or "egg jarping". The winner is the holder of the last intact egg. The losers get to eat their eggs.
The annual egg jarping world championship is held every year over Easter in Peterlee Cricket Club. It is also practiced in Bulgaria, Hungary, Croatia, Lebanon, Macedonia, Romania, Serbia, Ukraine, and other countries. They call it tucanje.
In parts of Austria, Bavaria and German-speaking Switzerland it is called Ostereiertitschen or Eierpecken. In South Louisiana this practice is called Pocking Eggs and is slightly different. The Cajuns hold that the winner eats the eggs of the losers in each round.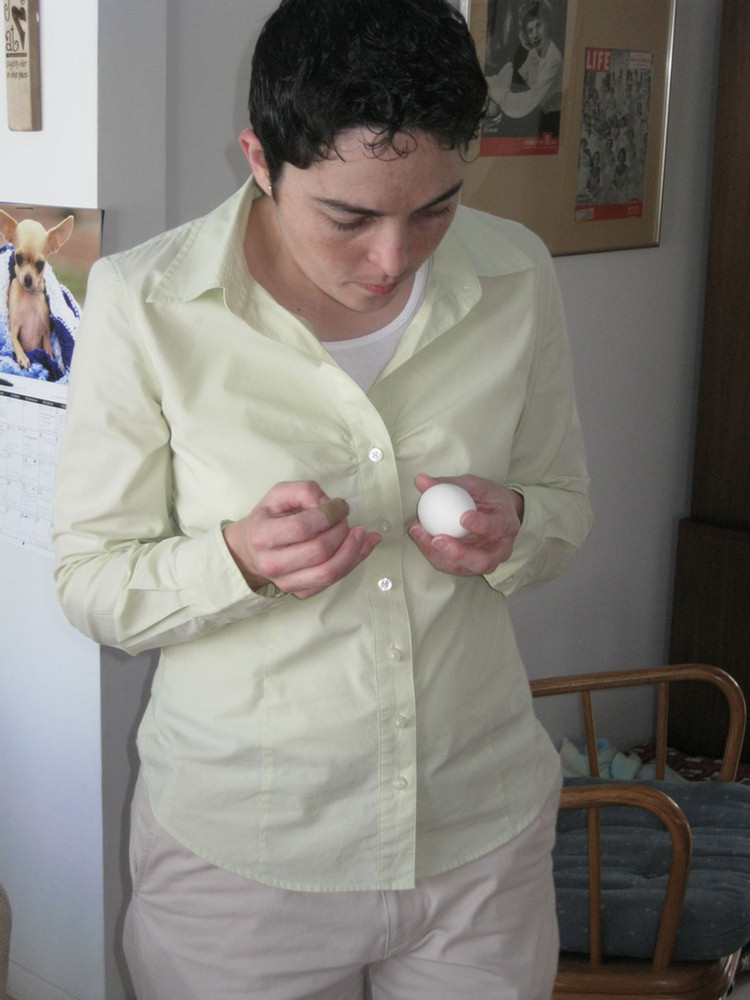 Aunt Sherri tries a new approach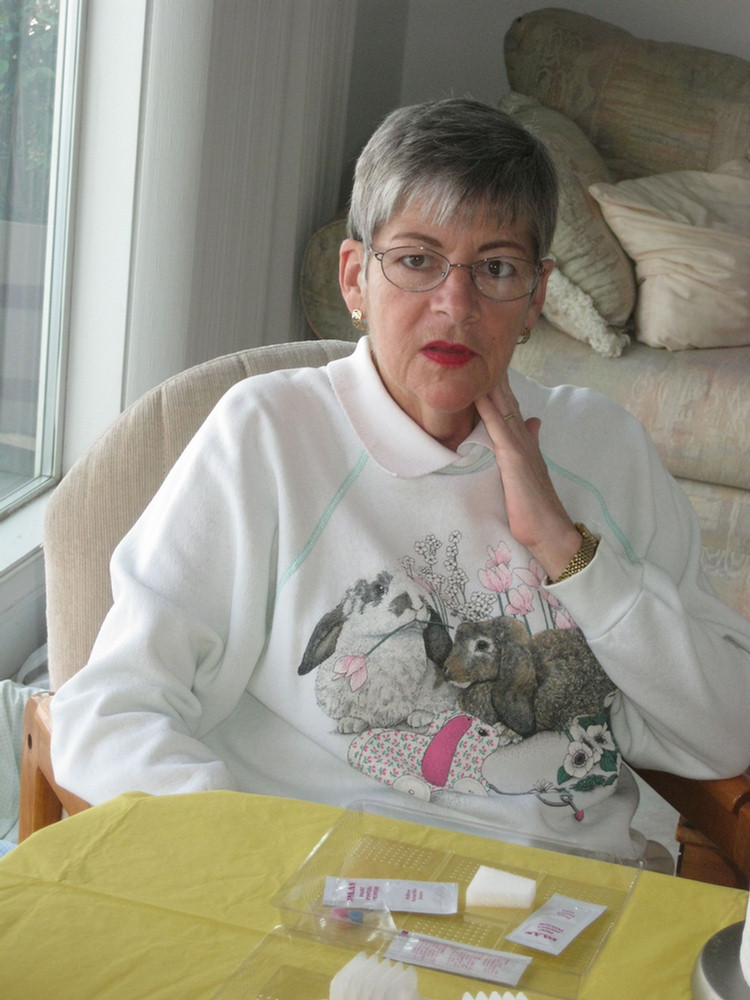 "Oh dear???"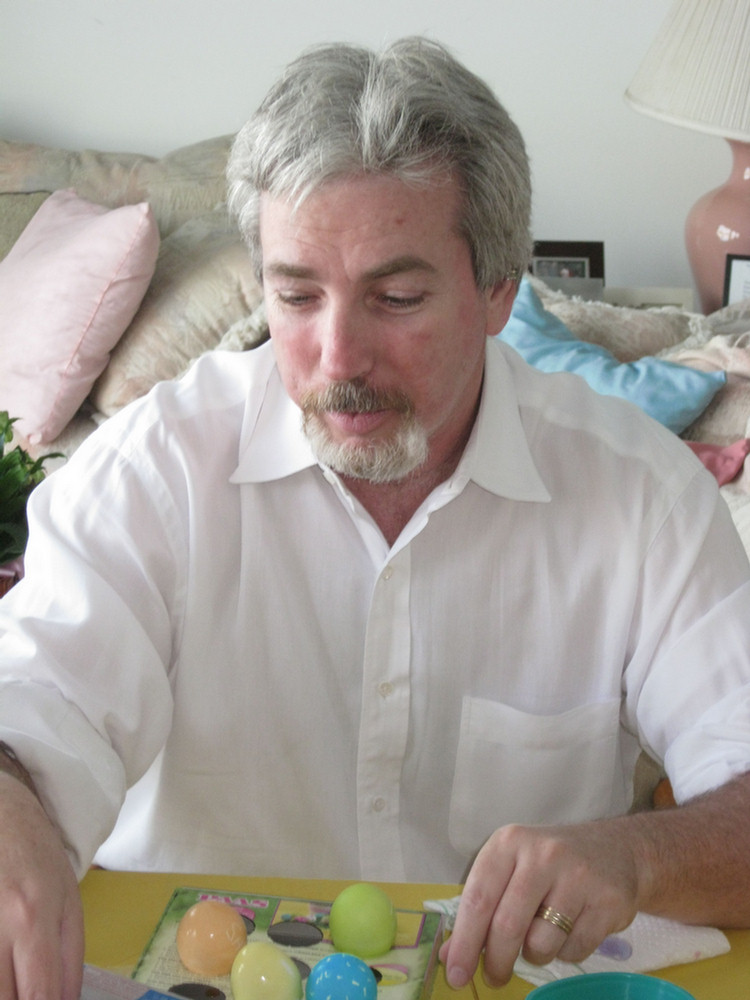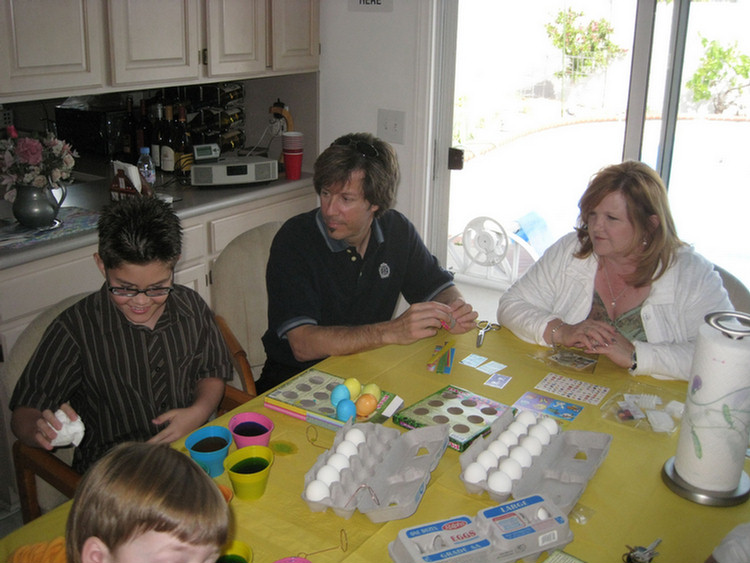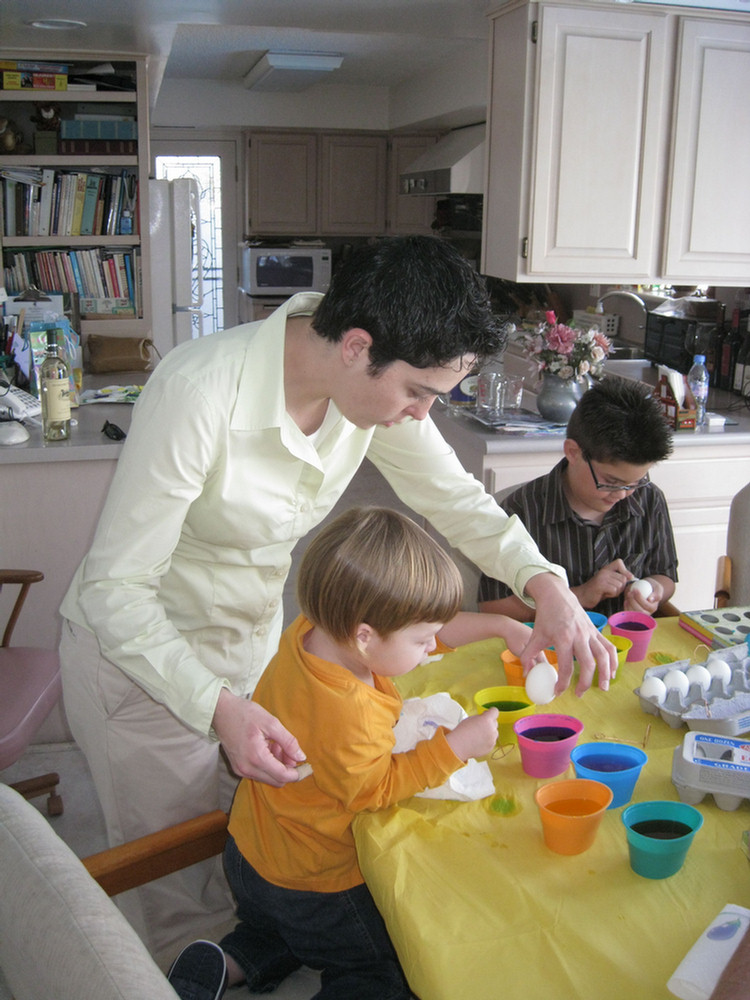 Aunt Sherri.... You should be wearing a rain coat!!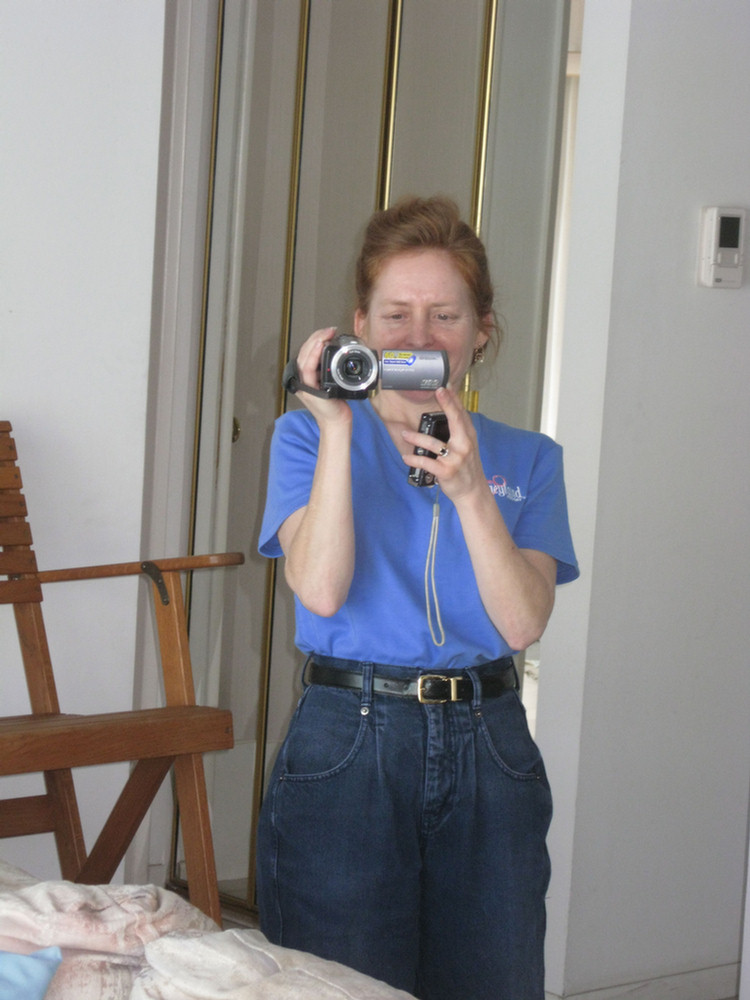 We will be in the movies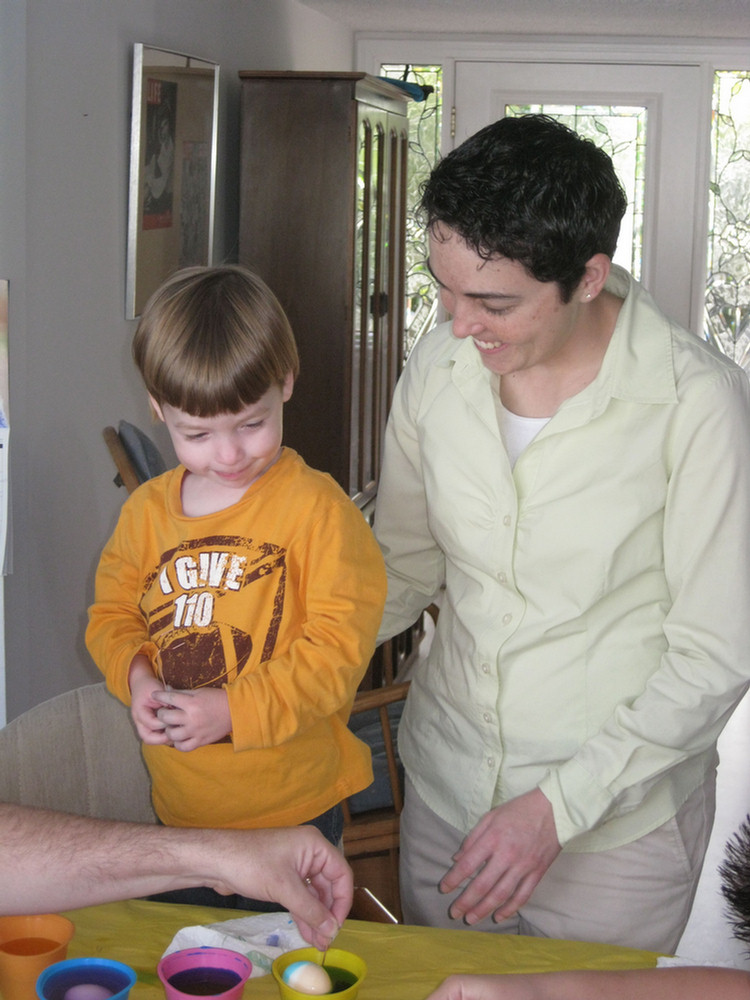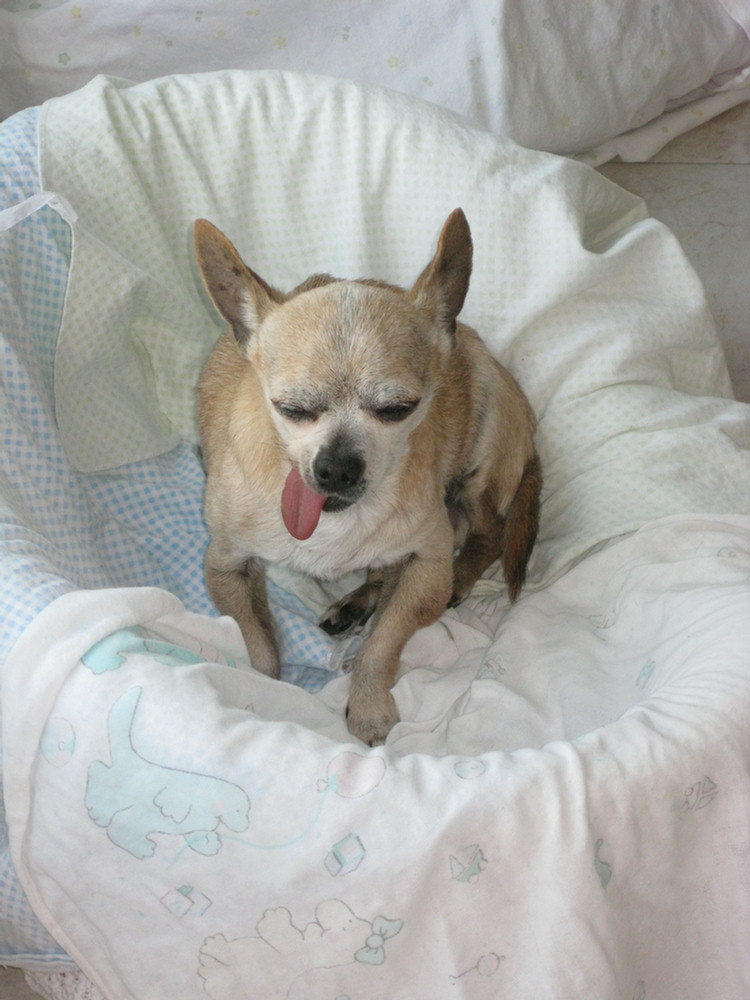 I want to do eggs says Sarge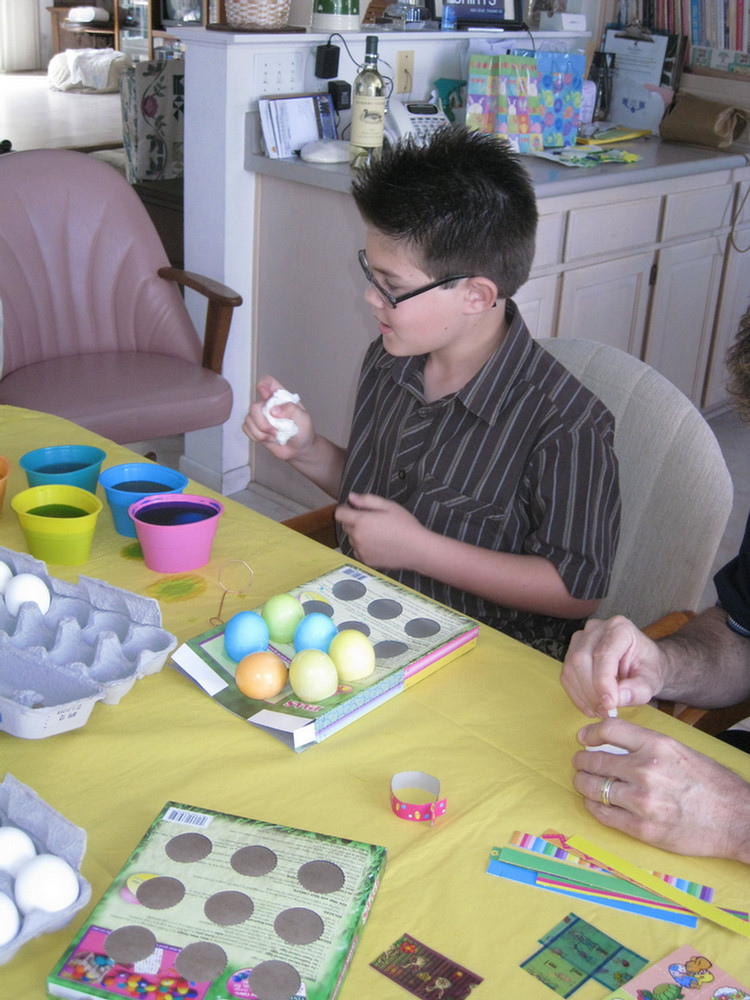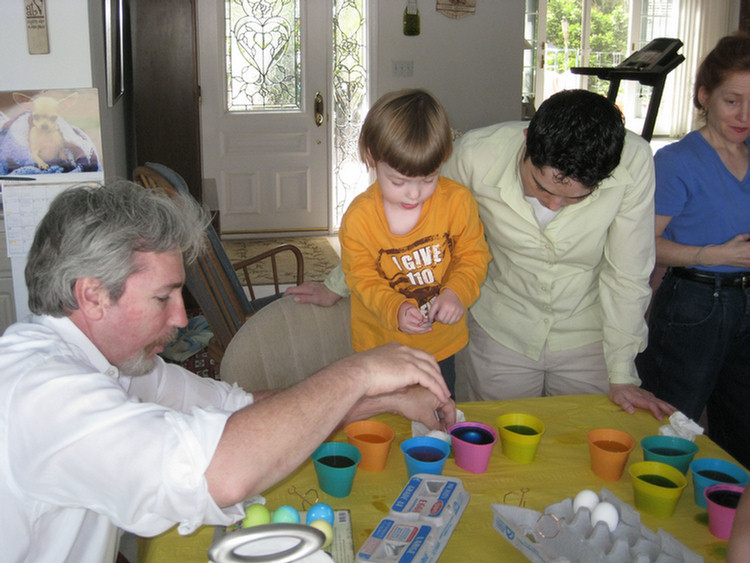 Everybody is in the act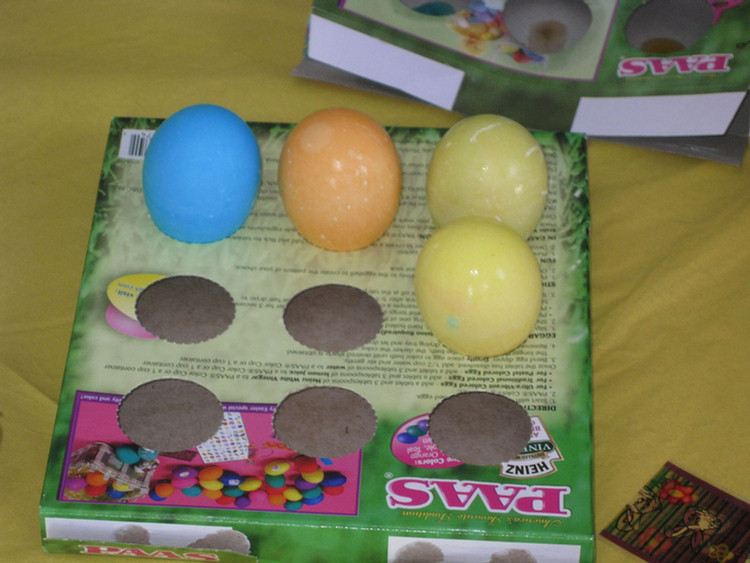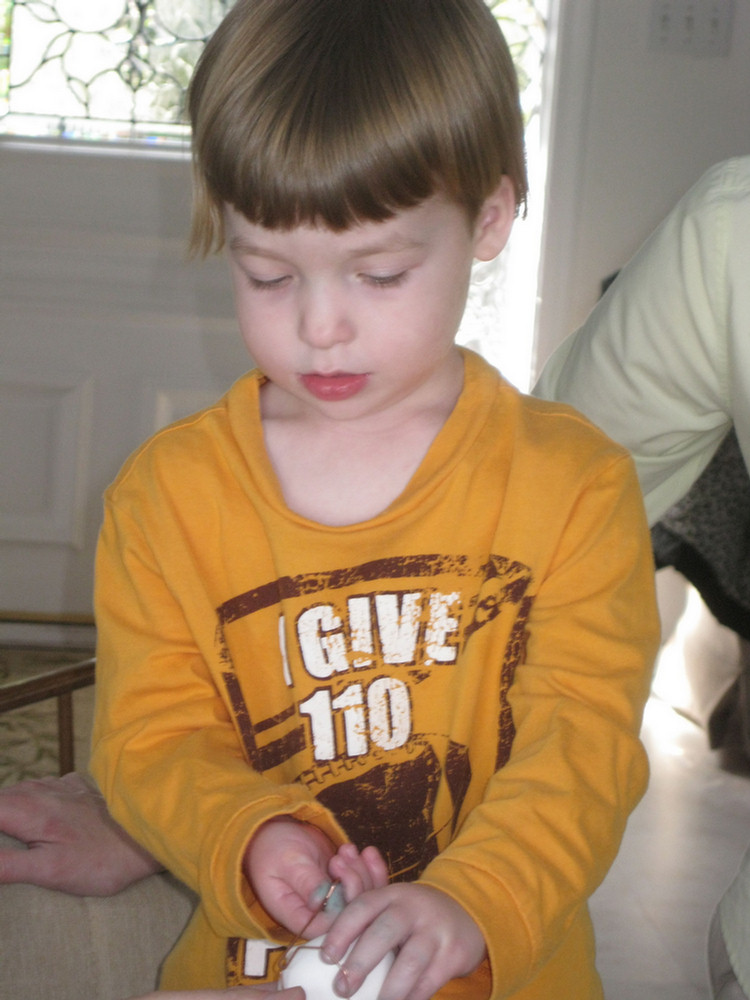 "See... I voted in Iraq!"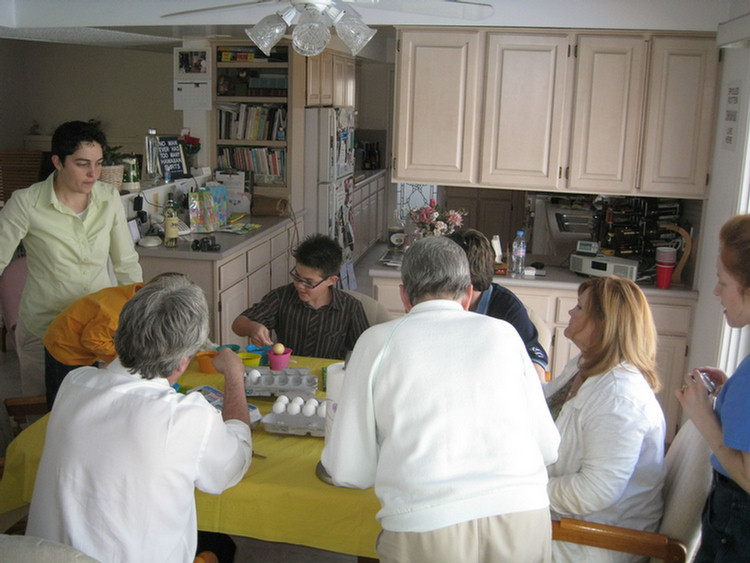 Hi! It's me... Sarge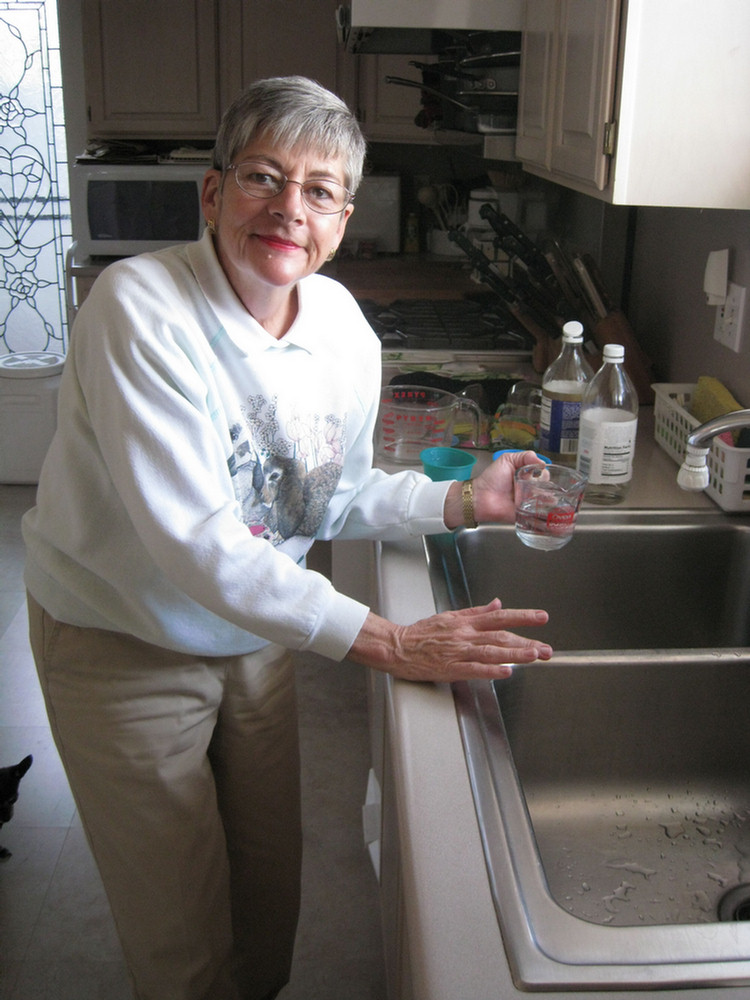 Grandma Sue makes more vinegar based colors
Did you know? - Vinegar is an acidic liquid processed from the fermentation of ethanol in a process that yields its key ingredient, acetic acid (ethanoic acid). It also may come in a diluted form. The acetic acid concentration typically ranges from 4% to 8% by volume for table vinegar and up to 18% for pickling. Natural vinegars also contain small amounts of tartaric acid, citric acid, and other acids. Vinegar has been used since ancient times and is an important element in European, Asian, and other cuisines.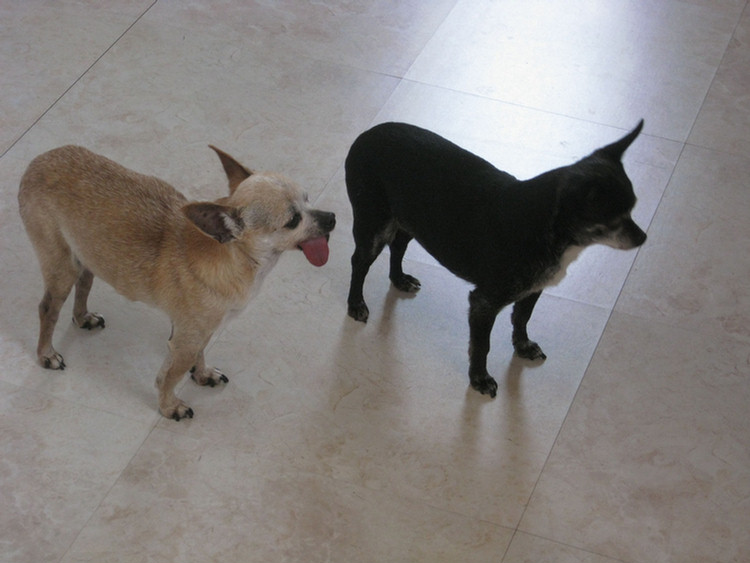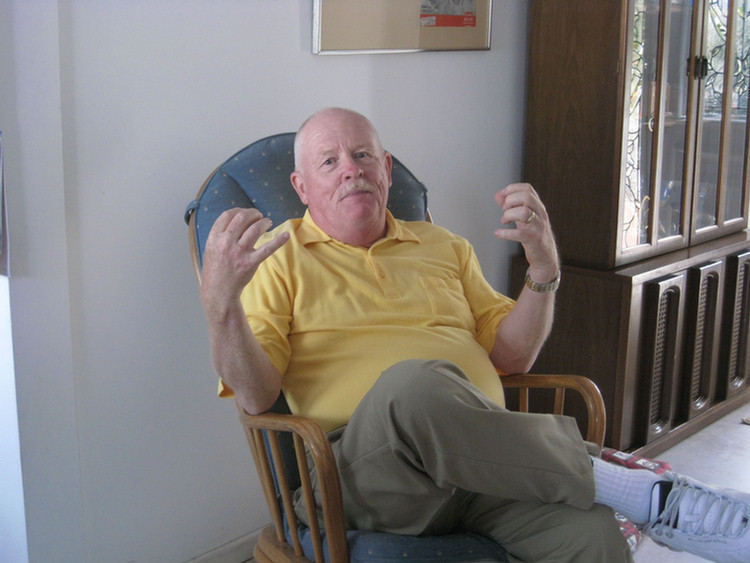 My hands are drying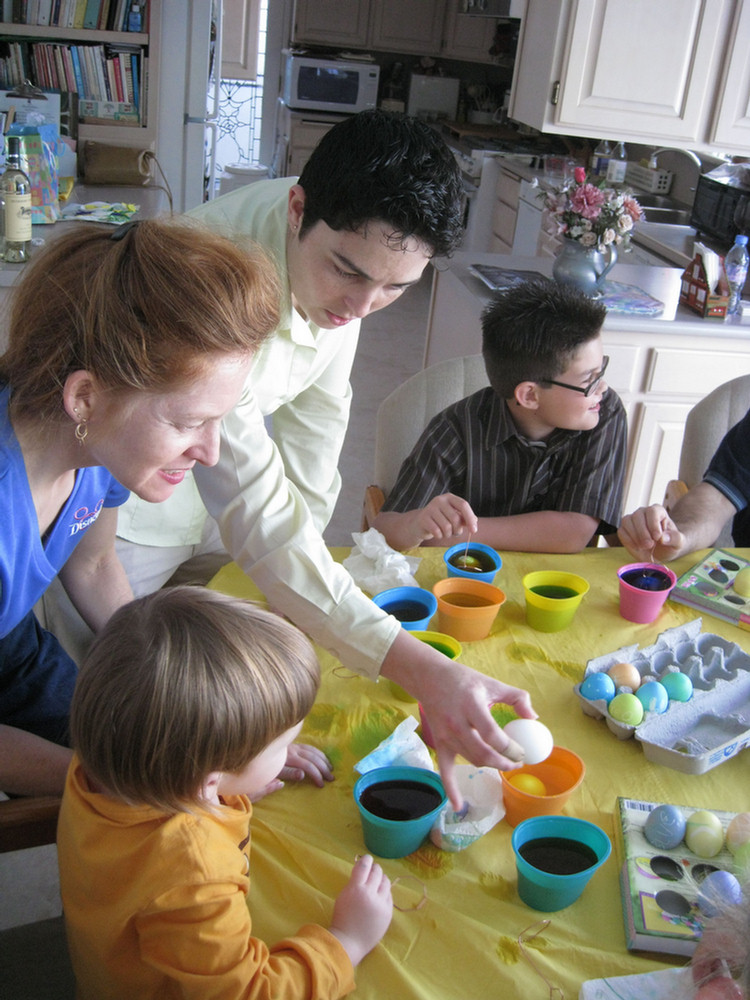 Bob is having a lot of fun!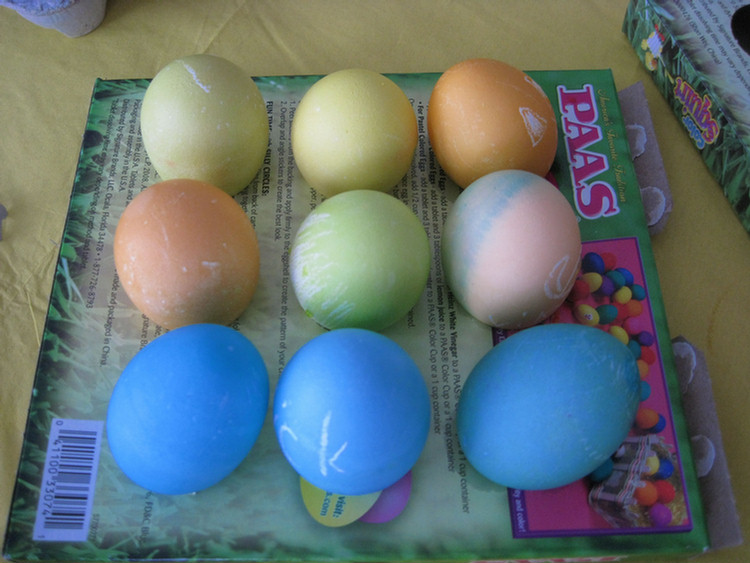 Works of art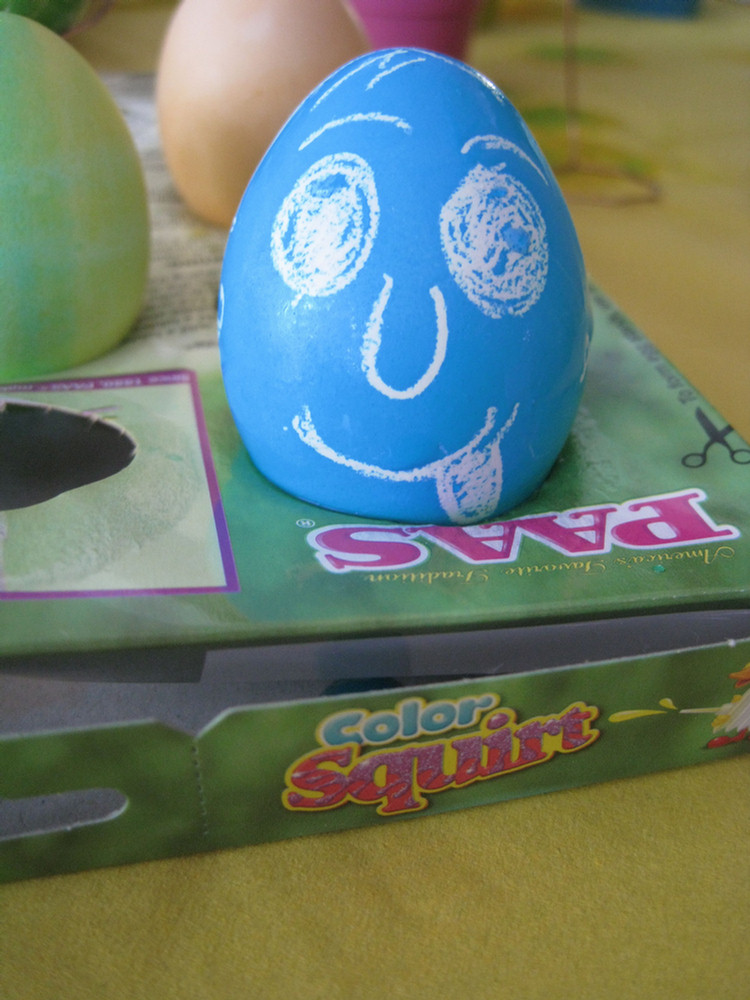 He has had one to many!

"Gee... This looks like fun" says Flower and Sarge

What color should I do now??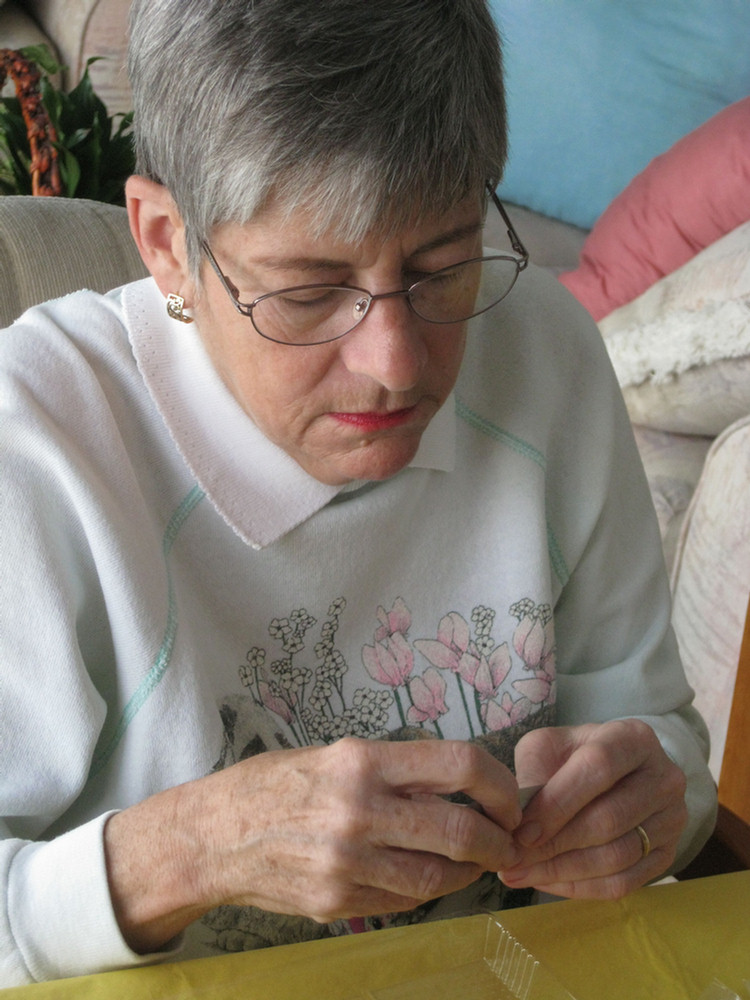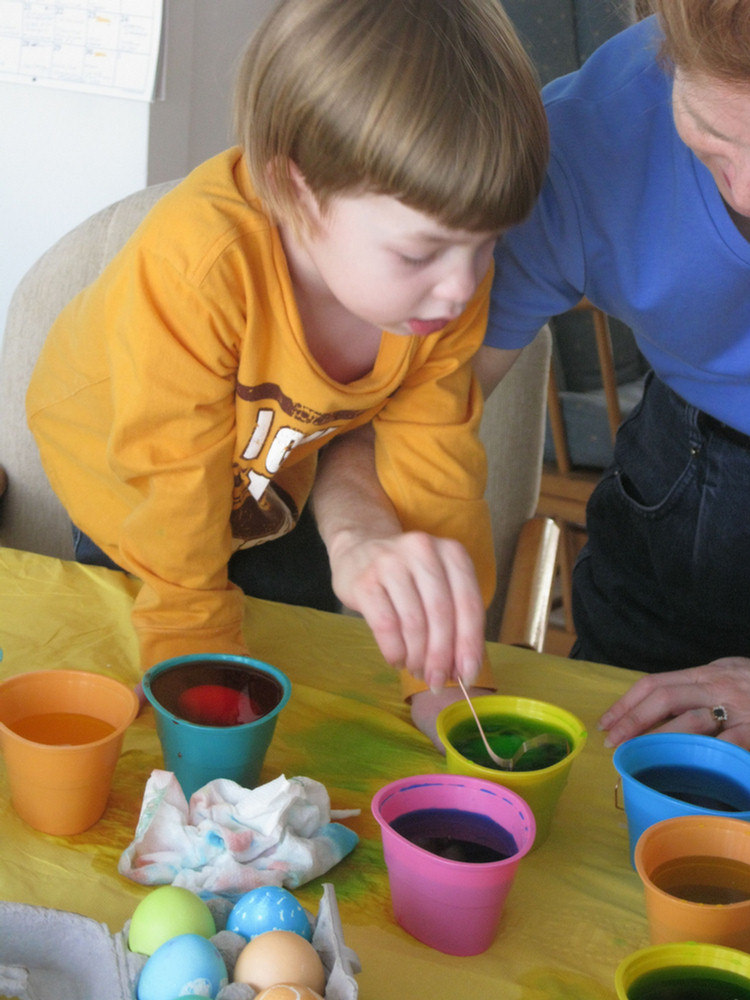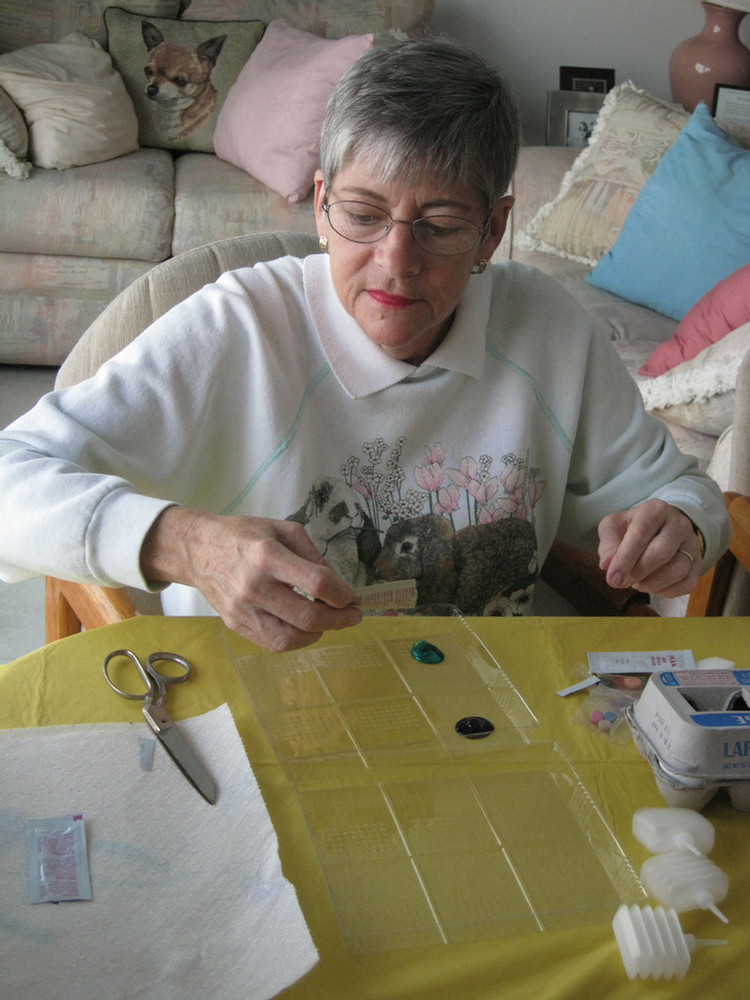 Sue brings out the heavy duty dabbing paint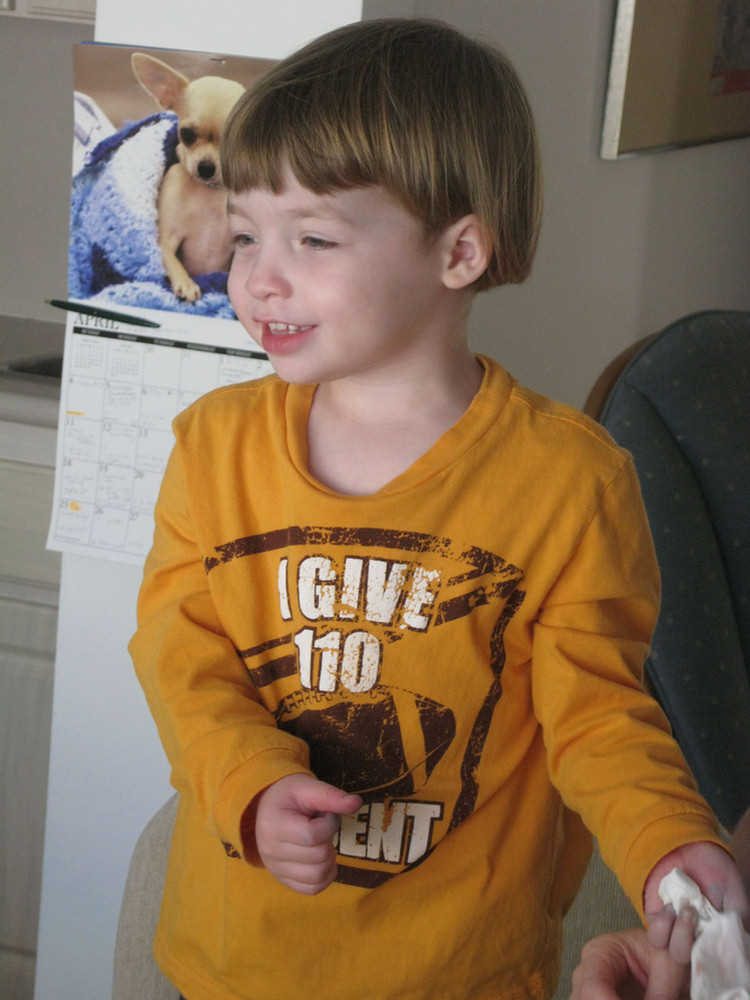 Paint with a sponge..... Let me at it!

Bob is getting serious

A master egg painter in our midst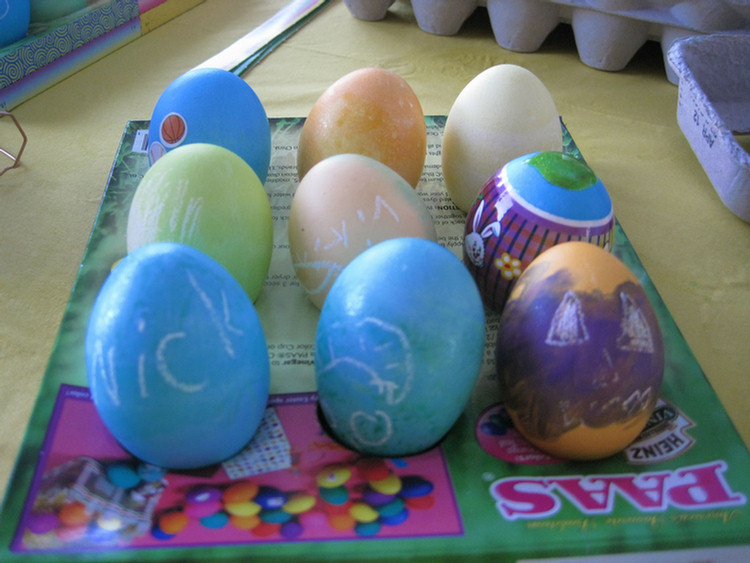 Amazing!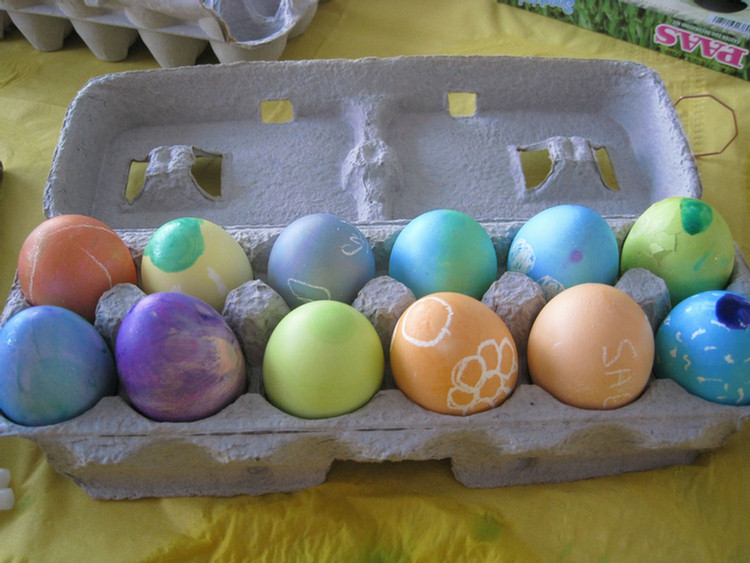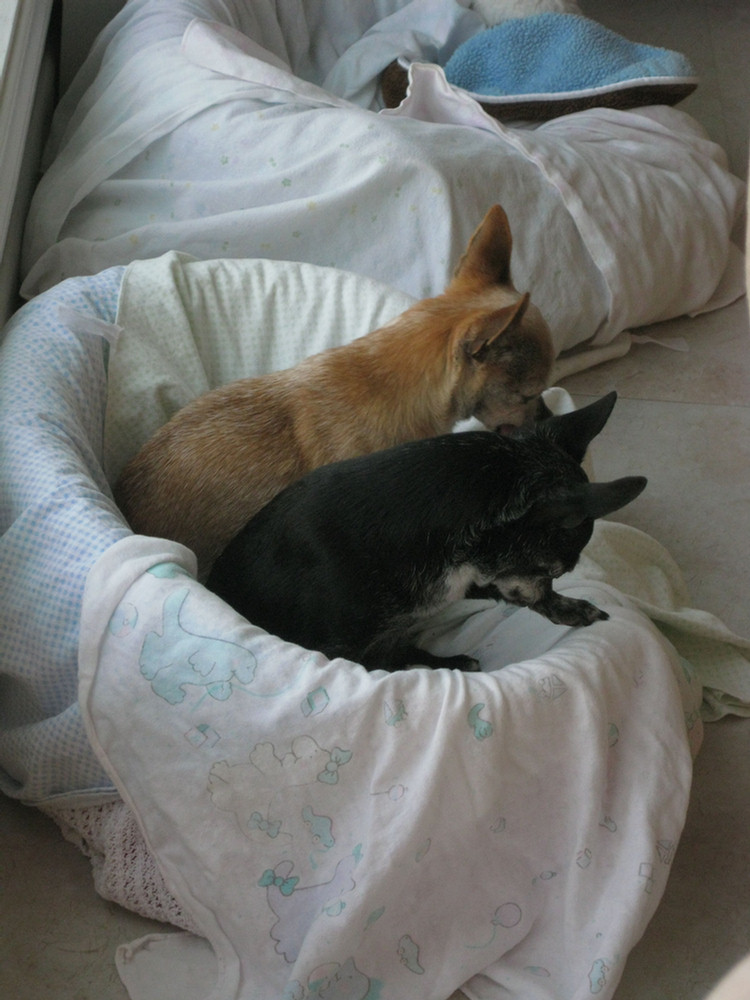 We're mad!

Flower and Sarge watch the goings on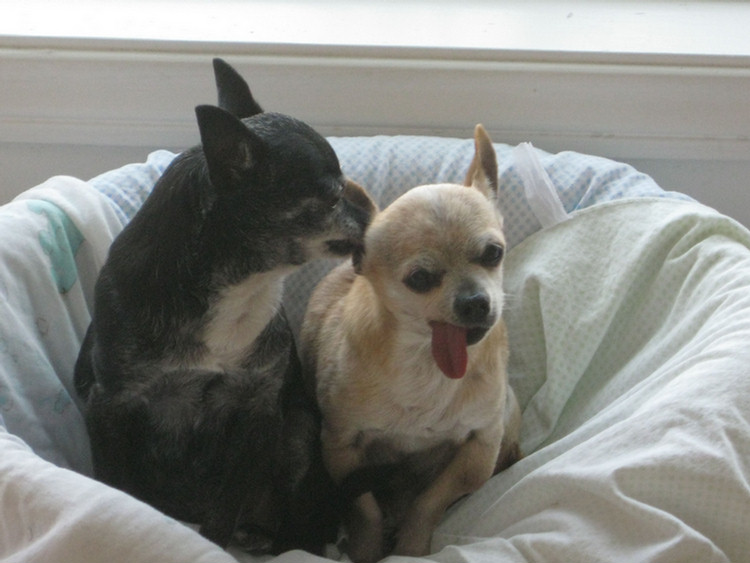 "Maybe they will think we are the Easter bunnies??"

"Sit still Sarge... I am on a mission!"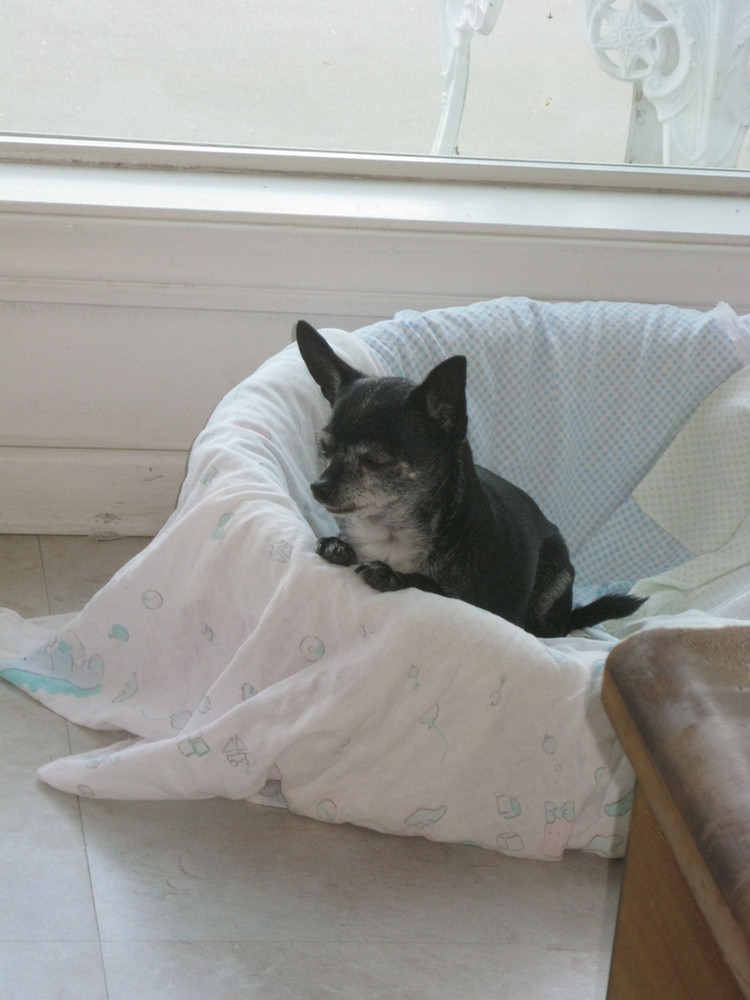 "Hey... Roll and egg over here!"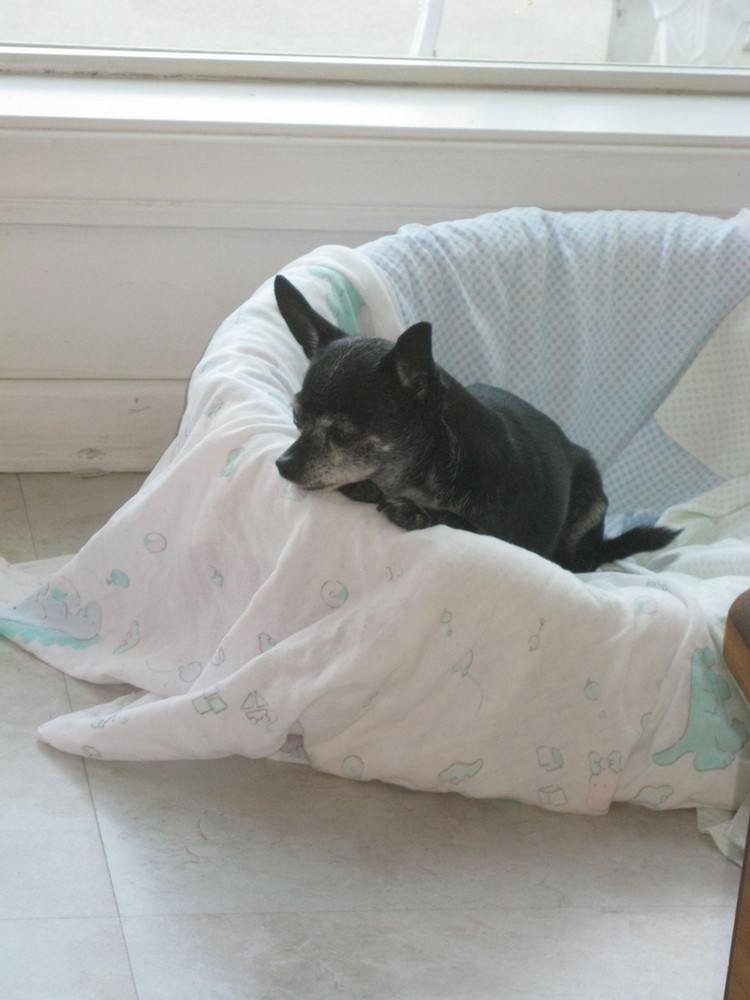 "No! I am serious"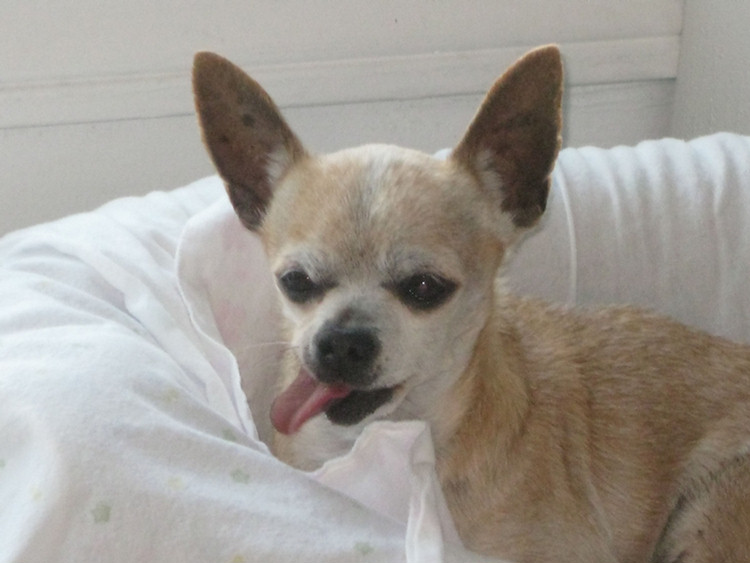 "Yes... It is me again!"

"When no one os looking I am going to attack!"
Did you know? - The Easter Bunny was not originally an Easter symbol. Bringing Easter eggs seems to have its origins in Alsace and the Upper Rhineland, both then in the Holy Roman Empire, and southwestern Germany, where the practice was first recorded in a German publication in the early 1600s. The first edible Easter Eggs were made in Germany during the early 1800s and were made of pastry and sugar.
The Easter Bunny was introduced to America by the German settlers who arrived in the Pennsylvania Dutch country during the 1700s.[4] The arrival of the Osterhase was considered one of "childhood's greatest pleasures," similar to the arrival of Kriist Kindle (from the German Christkindl) on Christmas Eve.
According to the tradition, children would build brightly colored nests, often out of caps and bonnets, in secluded areas of their homes. The "O_ster Haws_e" would, if the children had been good, lay brightly colored eggs in the nest. As the tradition spread, the nest has become the manufactured, modern Easter basket, and the placing of the nest in a secluded area has become the tradition of hiding baskets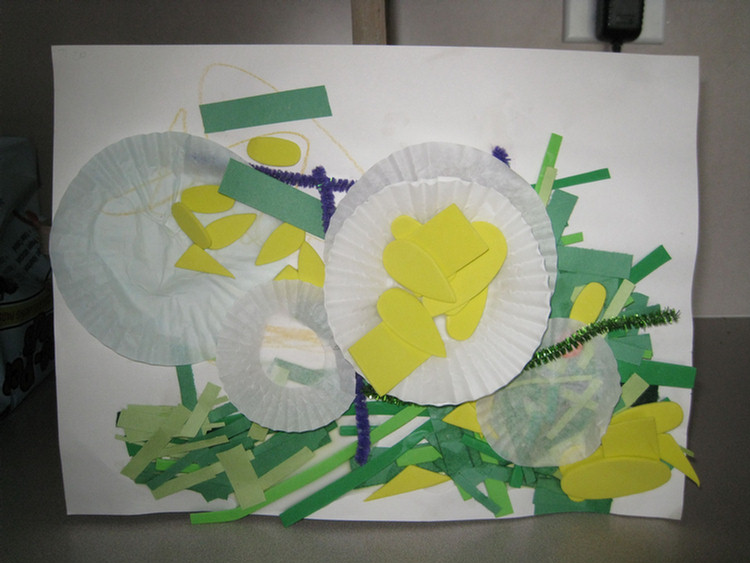 We got an Easter gift from Theo