Easter 2007 Was At Disneyland With Sue, Dave & Paul
Easter was alone again but that going just fine these days. Off to church and home to pick up Dave for a day of celebration.

Disneyland... The Happiest Place On Earth!
Dave, Sue, and Paul went to Disneyland for Easter 2007. We had a lot of fun and will likely do this again as the kids/grandkids are doing their own traditions these days! We do miss coloring eggs with everybody but life must go on!
The California Adventure Flying Over California

We are about to fly over California with Dave well strapped into the seat!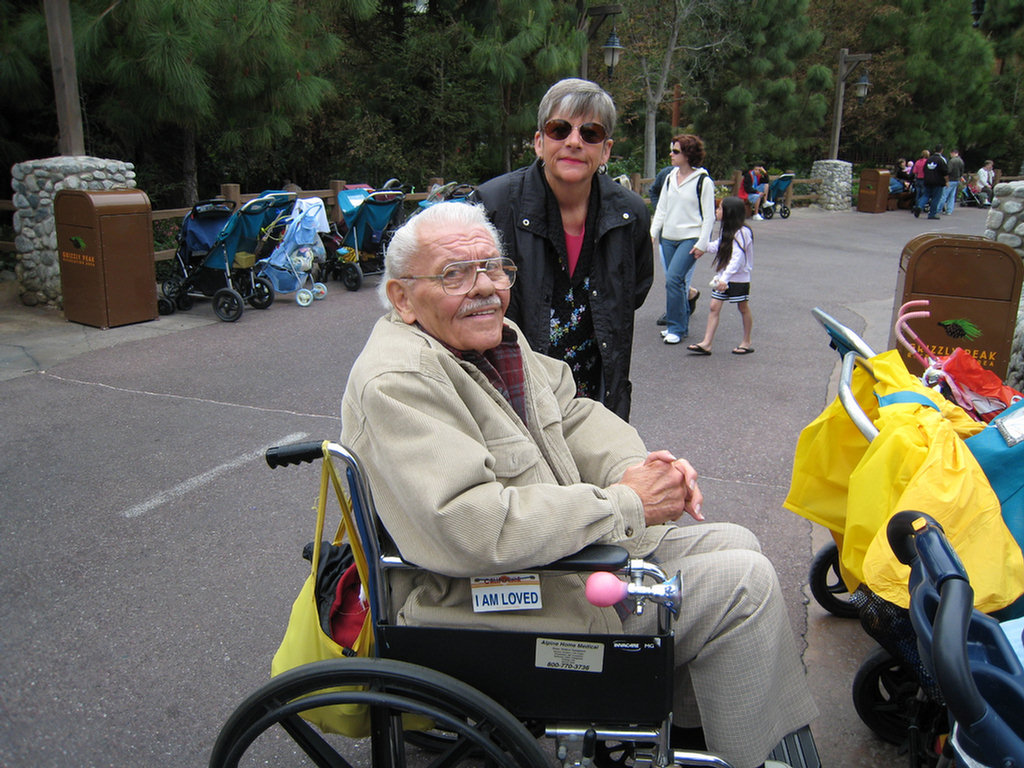 Dave must have been moved 1,000 miles in our wheelchair

Dave daid it was too cold to go on this ride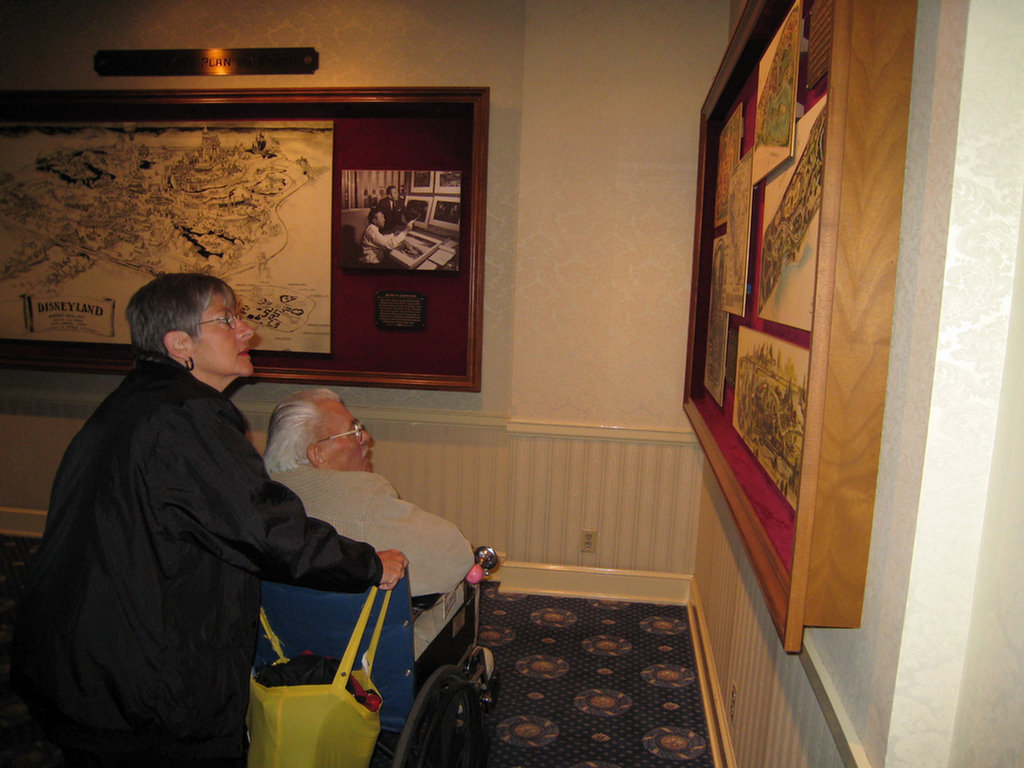 We all liked the Disney museum on Main Street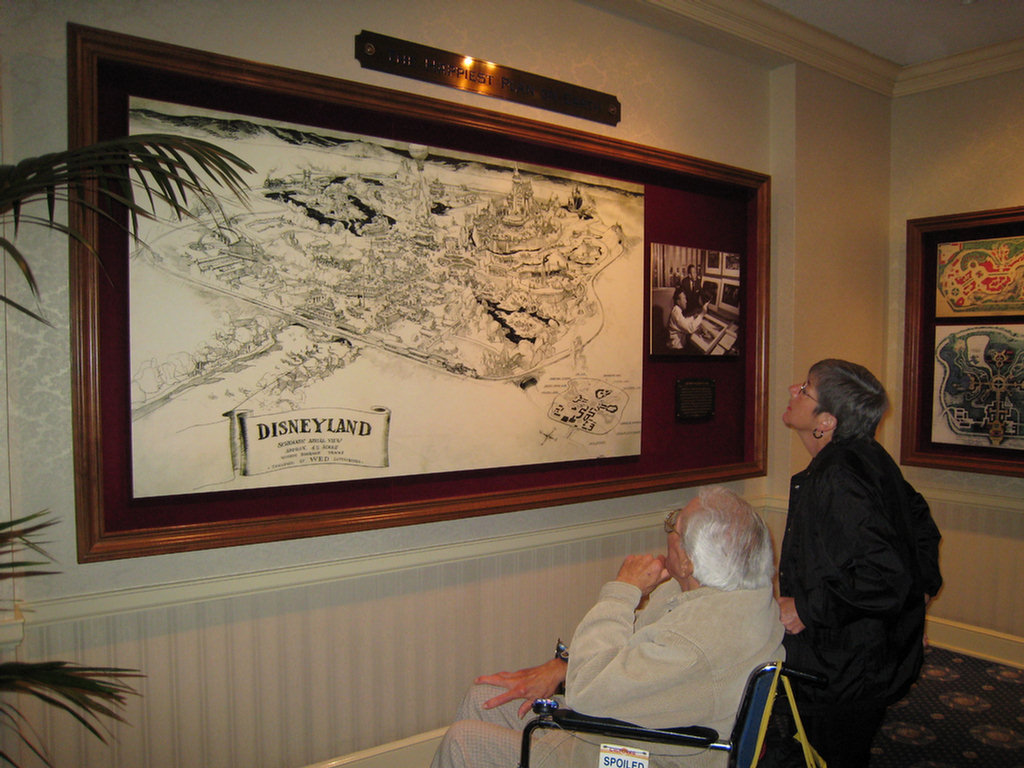 We remember the maps and concepts from years gone bye
Everybody Loves A Parade

Here comes Tinker Bell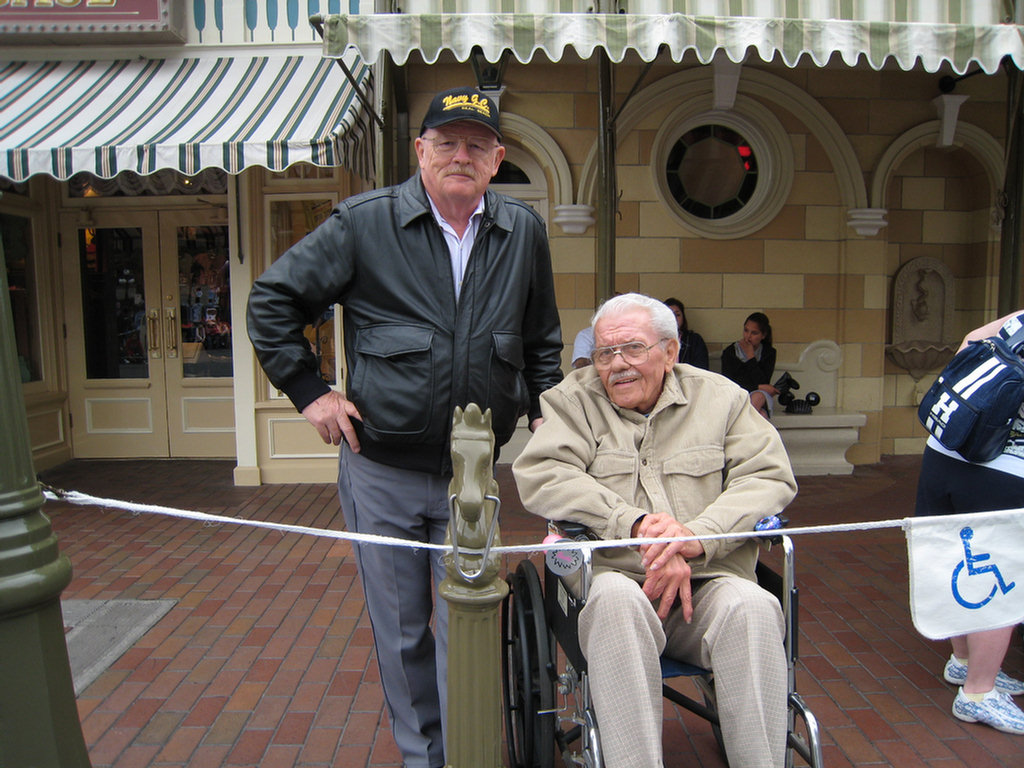 Paul and Dave have a prime location to watch the parade!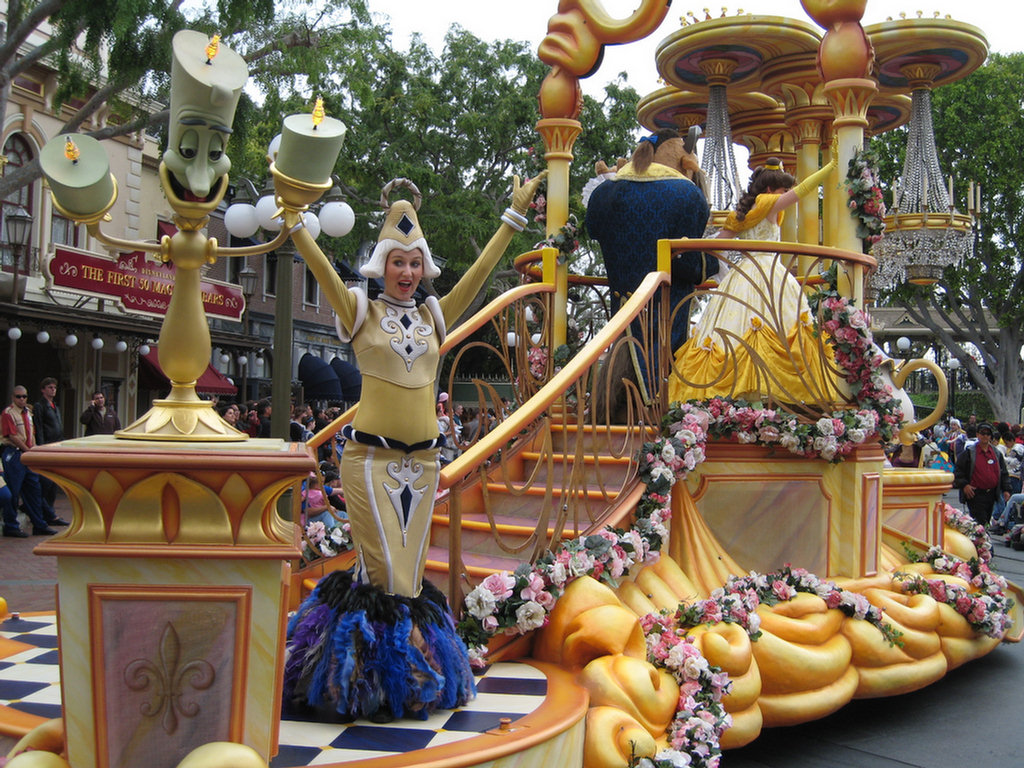 There is The Beast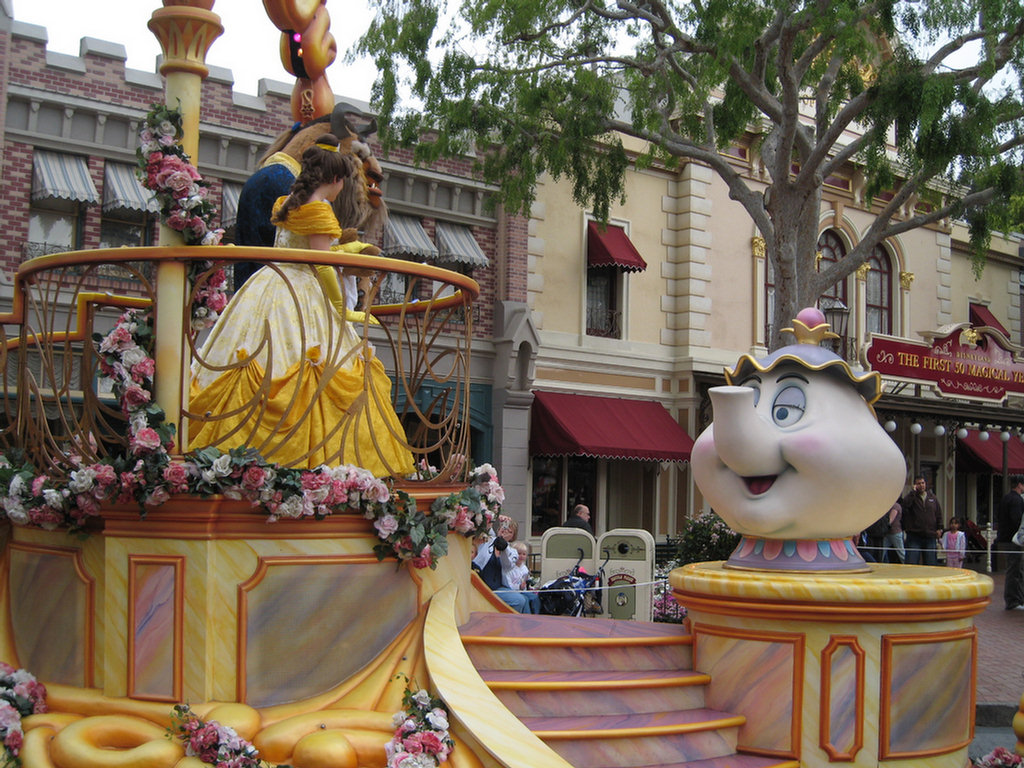 Is it tea time yet??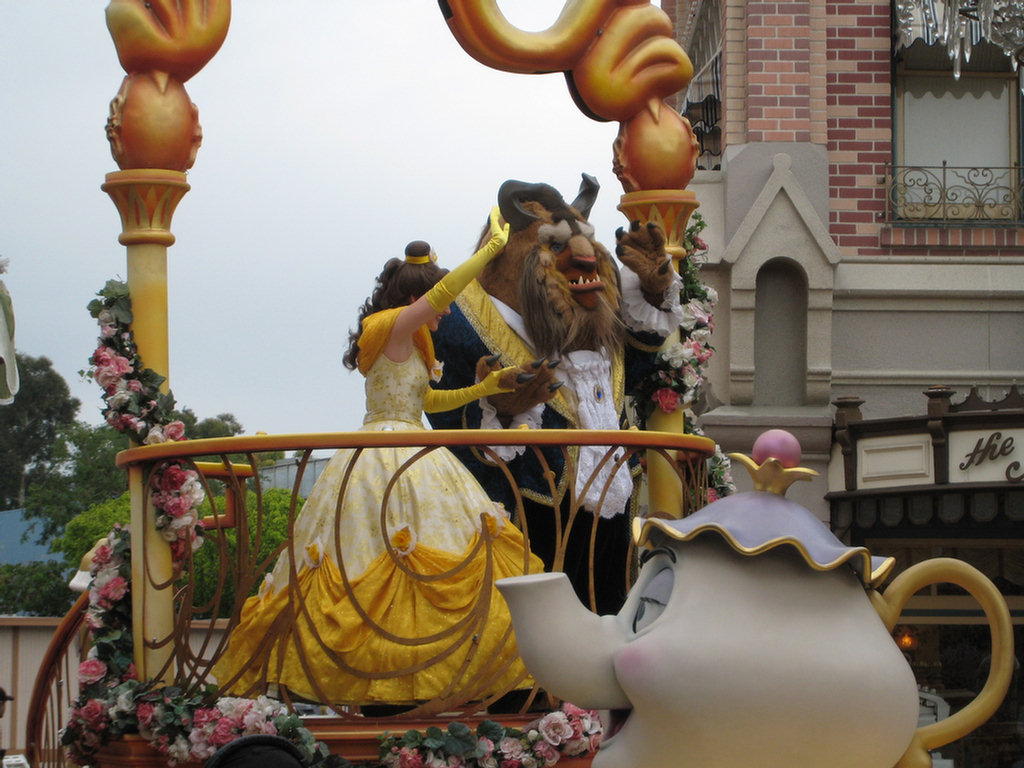 The best woodworker ever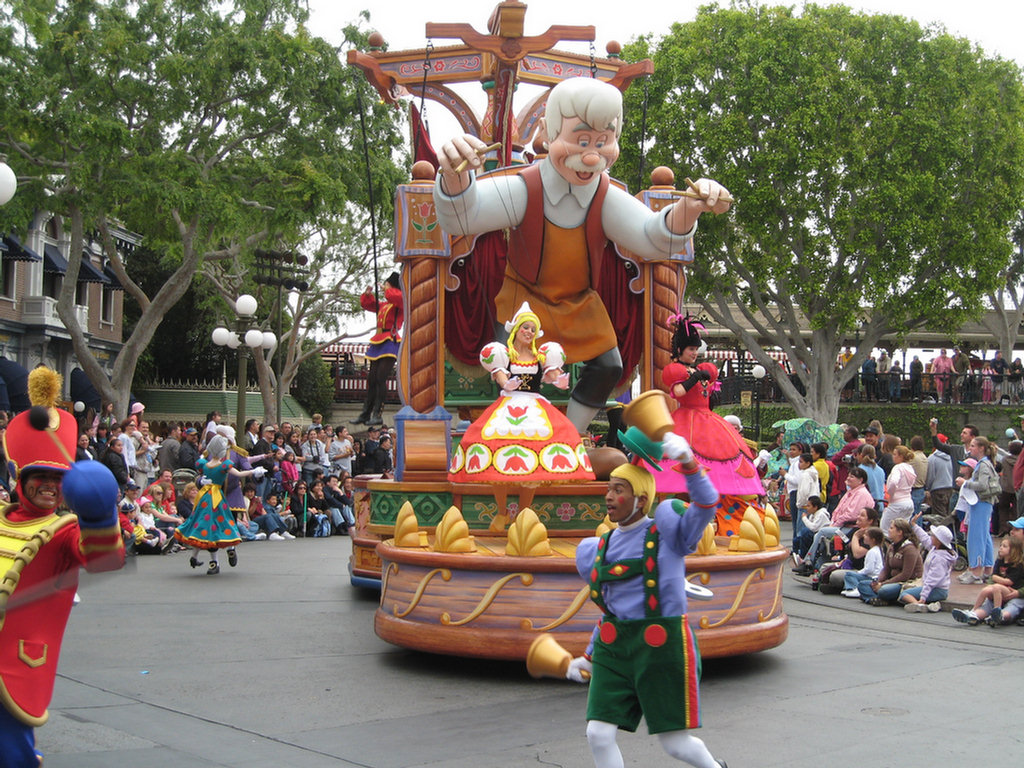 Also a puppeteer
Did You Know? - A puppeteer is a person who manipulates an inanimate object, such as a puppet, in real time to create the illusion of life. The puppeteer may be visible to or hidden from the audience. A puppeteer can operate a puppet indirectly by the use of strings, rods, wires, electronics or directly by his or her own hands placed inside the puppet or holding it externally. Some puppet styles require puppeteers to work together as a team to create a single puppet character.

Down Dave... She is looking at me!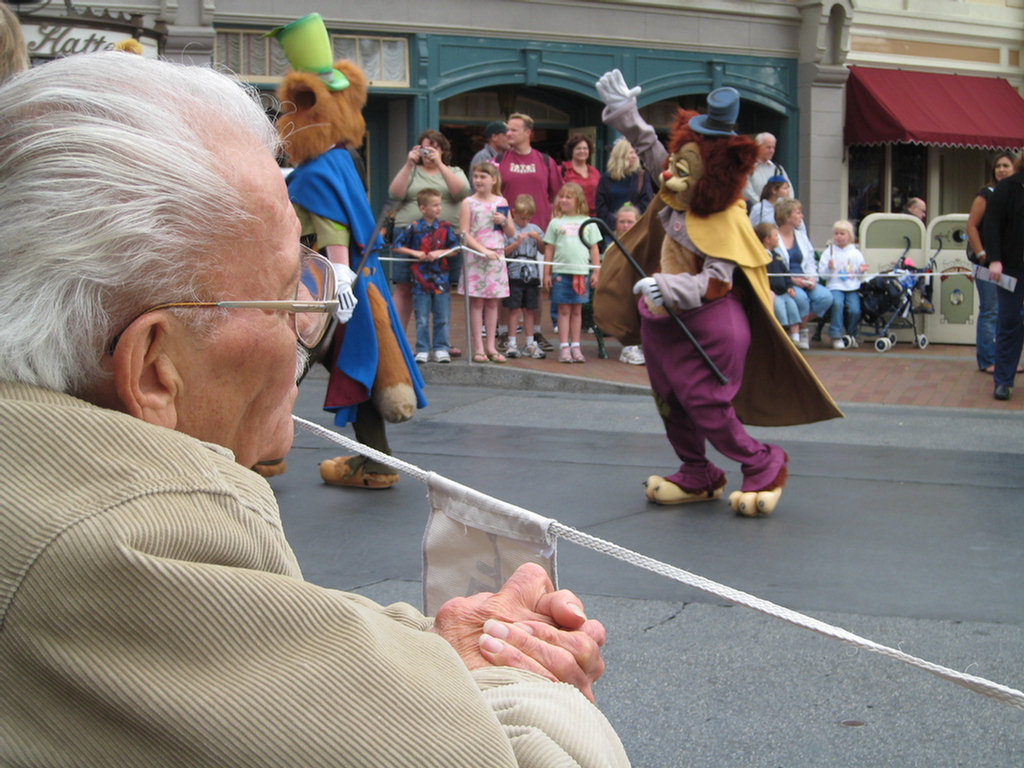 Dave enjoys the parade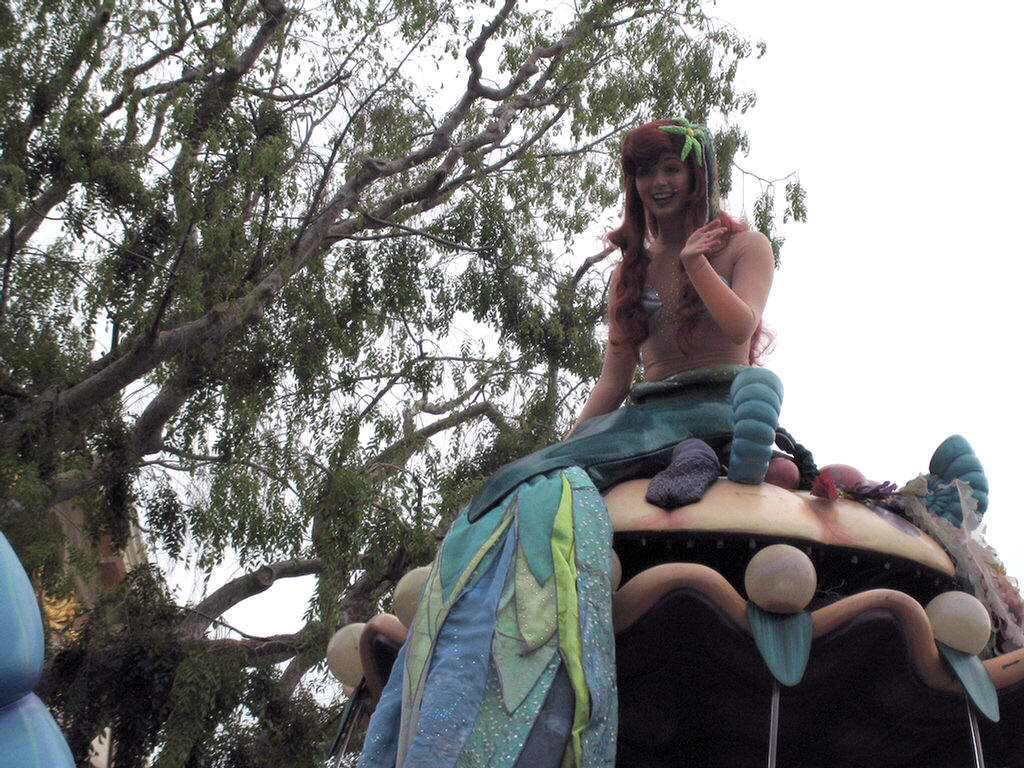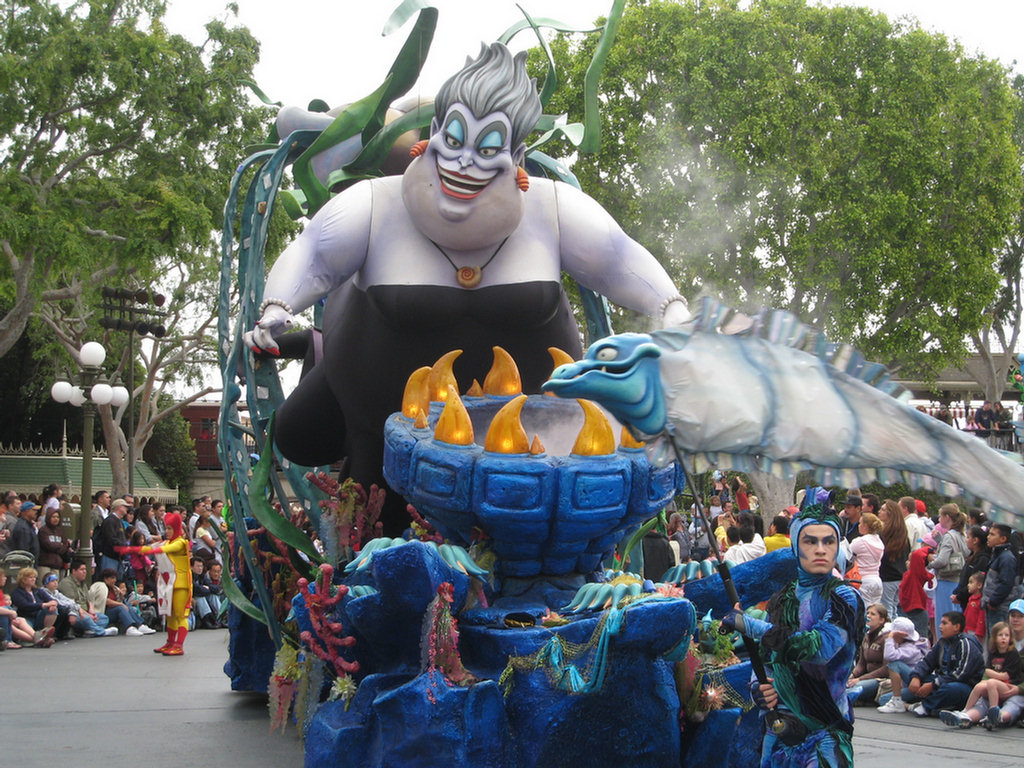 Under The Sea....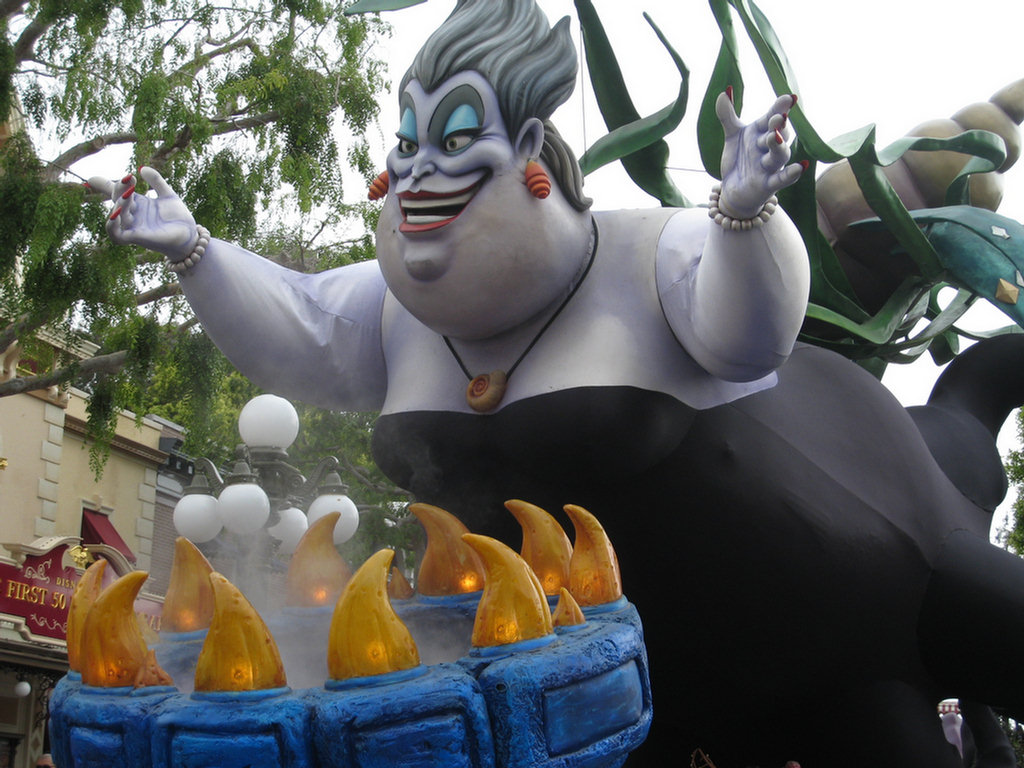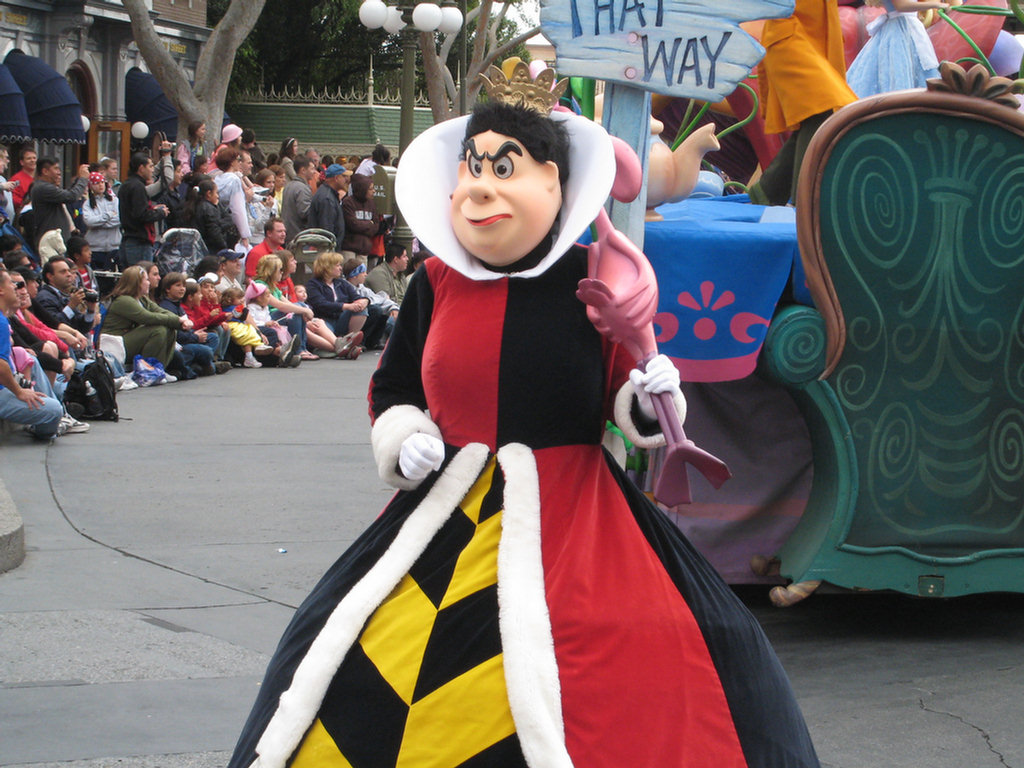 Now this could be serious
Did You Know? - The Queen of Hearts is a character from the book Alice's Adventures in Wonderland by the writer and mathematician Lewis Carroll. She is a foul-tempered monarch, that Carroll himself pictured as "a blind fury", and who is quick to decree death sentences at the slightest offense. Her most famous line, one which she repeats often, is "Off with their heads!"
The Queen is referred to as a card from a pack of playing cards by Alice, yet somehow she is able to talk and is the ruler of the lands in the story, alongside the King of Hearts. She is often confused with the Red Queen from the sequel, Through the Looking-Glass, although the two are very different.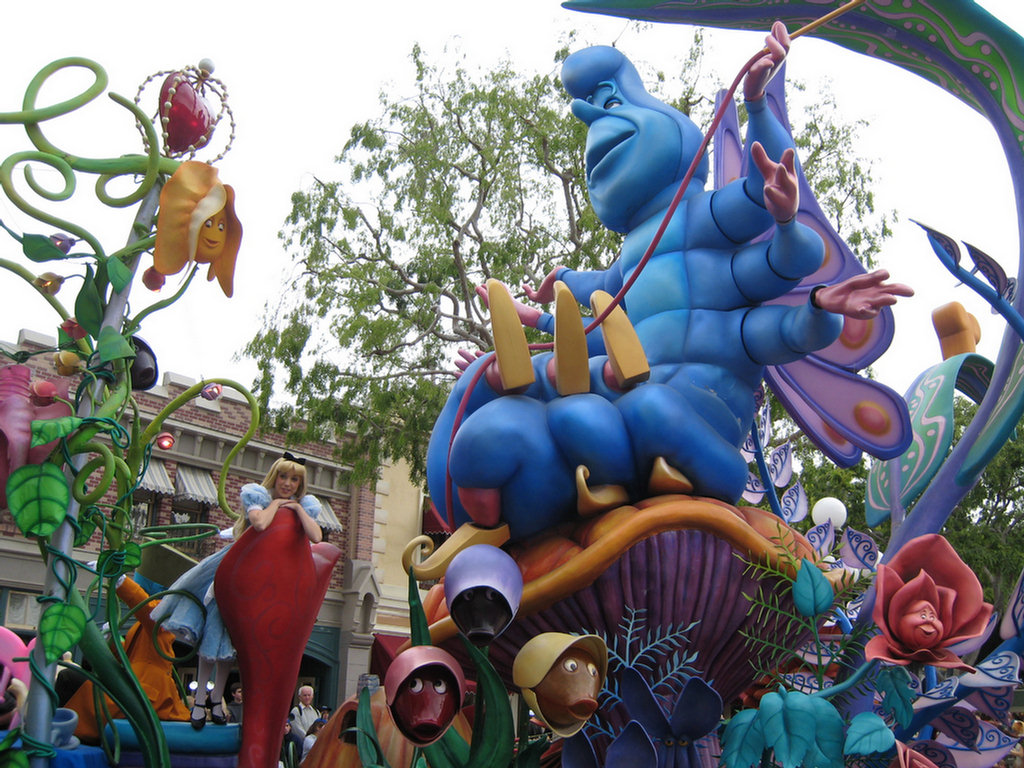 Wild animals everywhere from the Jungle Book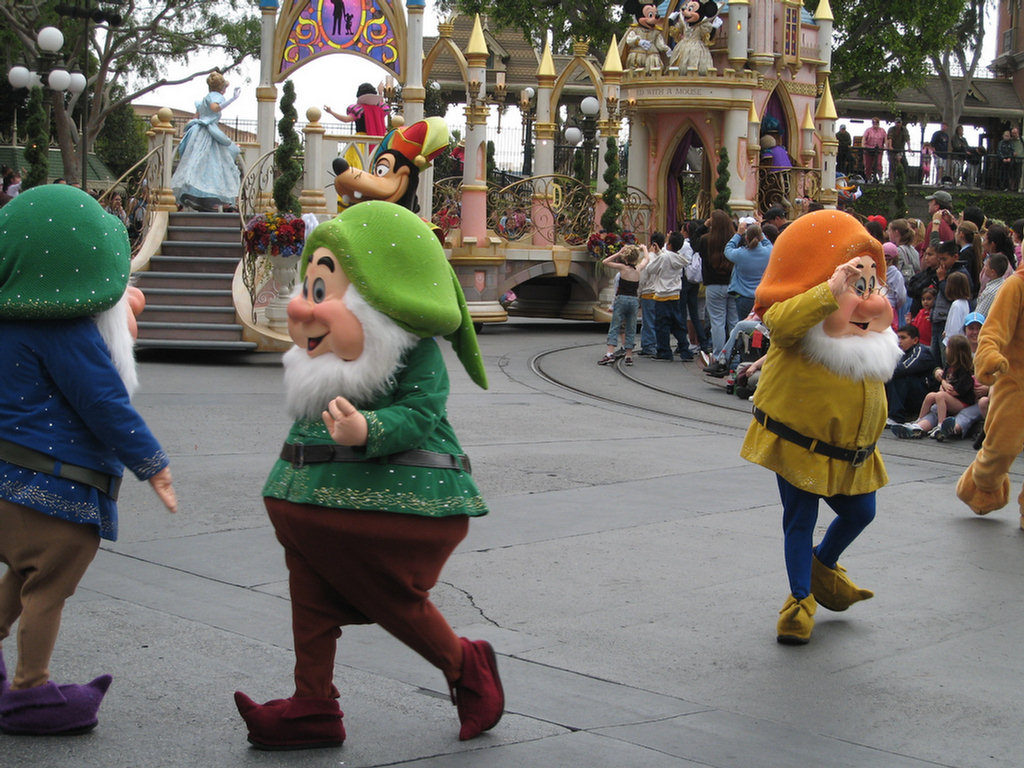 Let's join the parade... The ten dwarfs sound kinda cool

The Princesses are here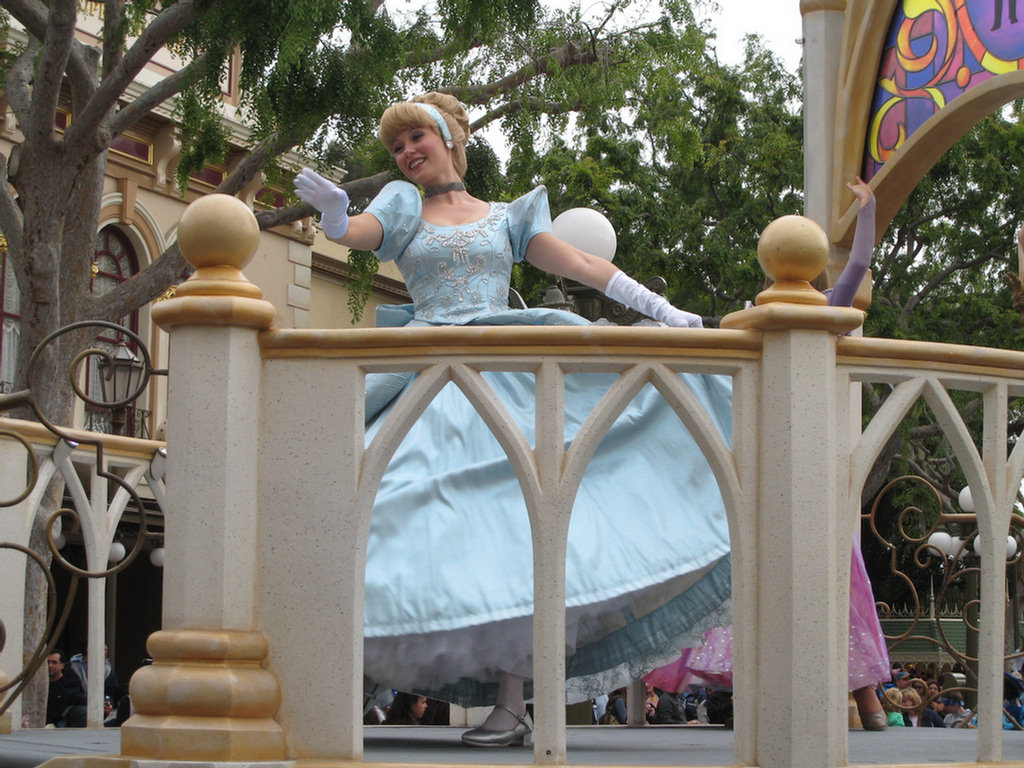 Cindarelley (That's what the dwarfs say!"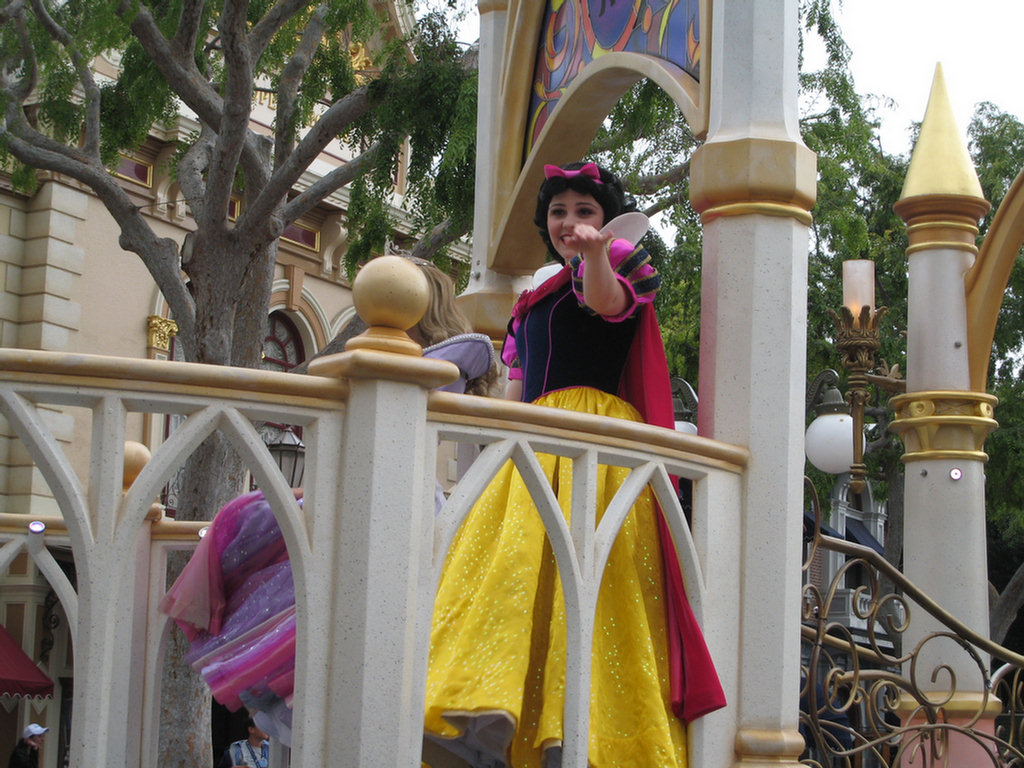 Snoring Beauty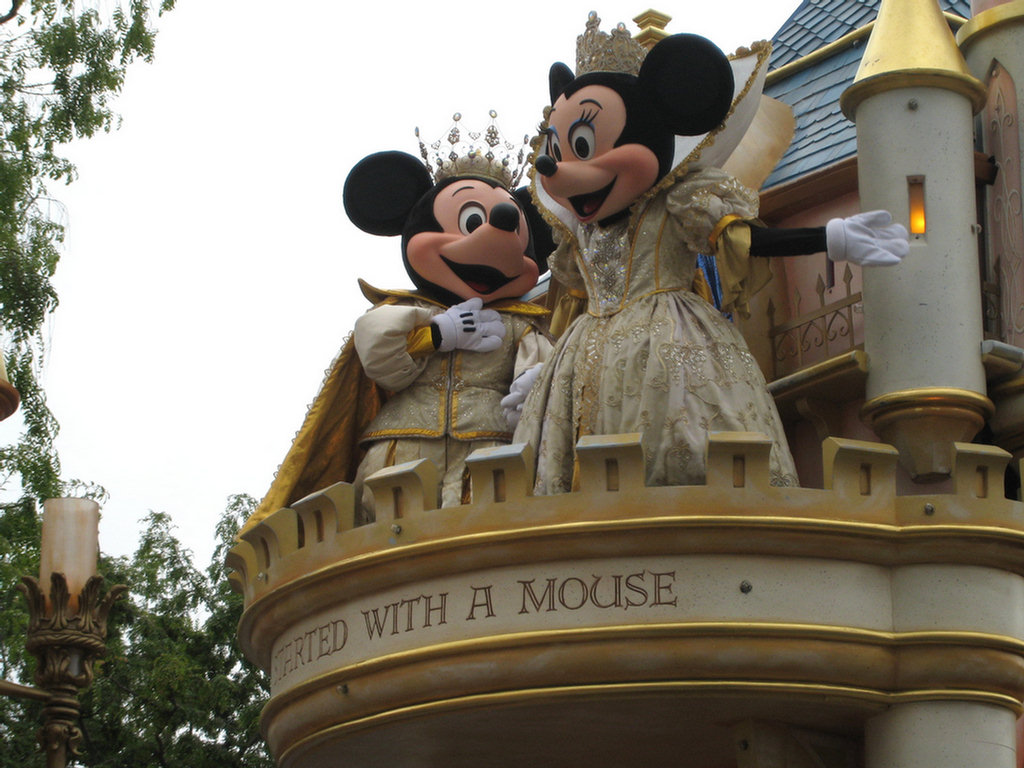 Eek... It's a mouse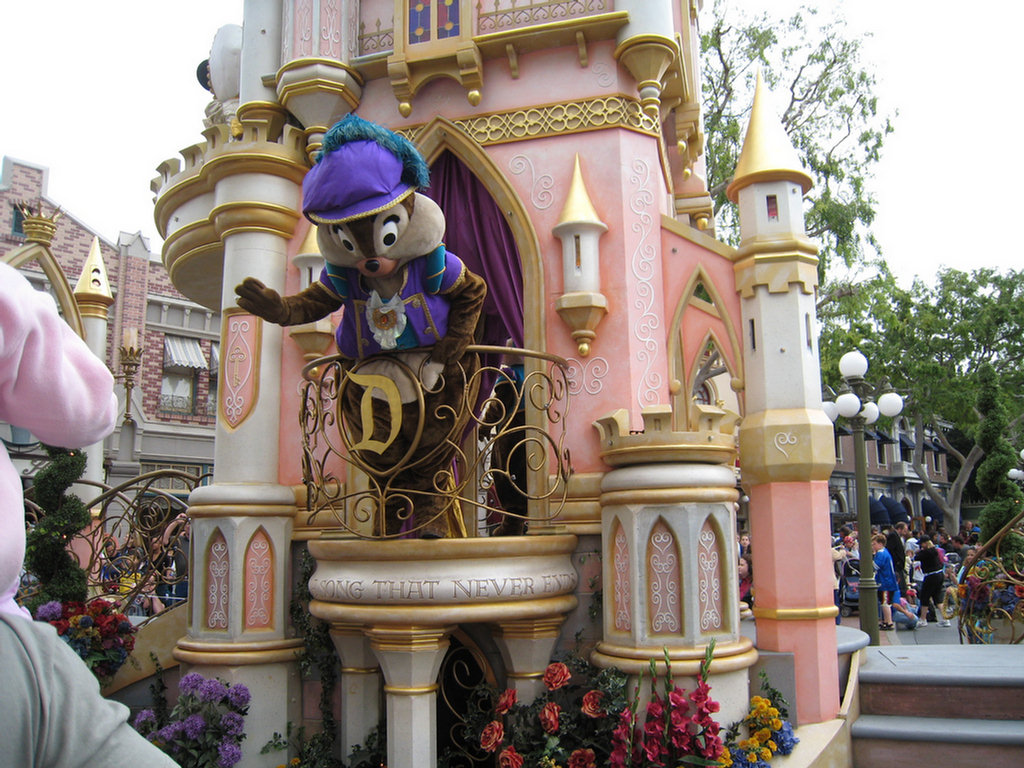 Parade Over... Let's Walk Around

Where we dance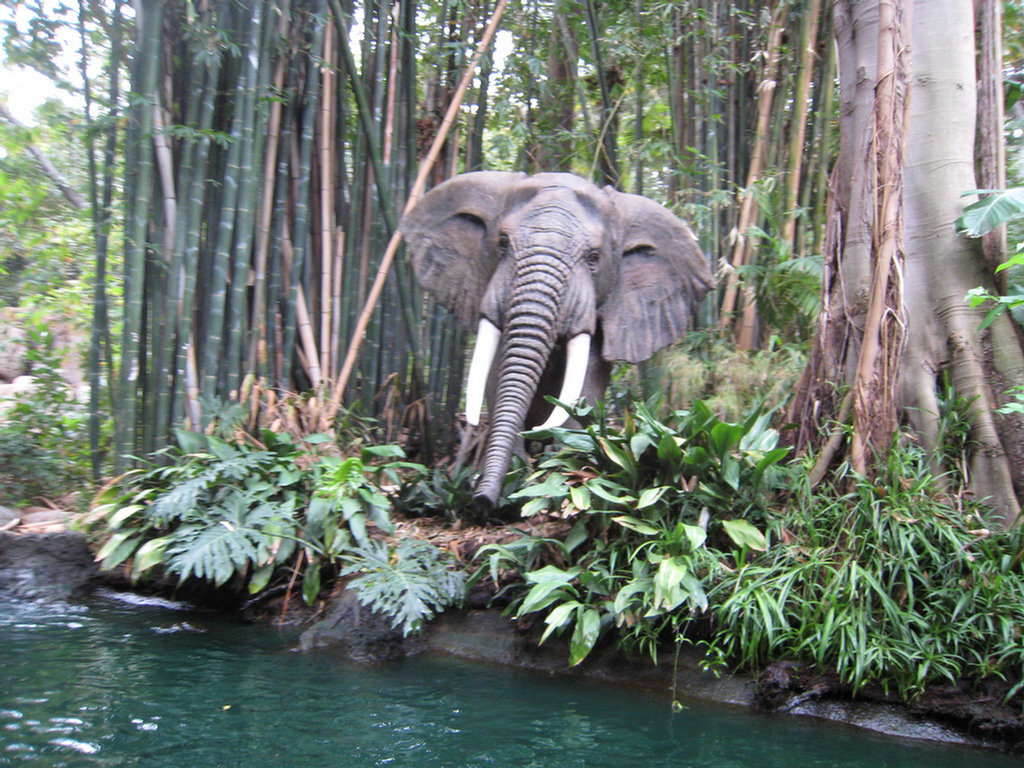 The Jungle Cruise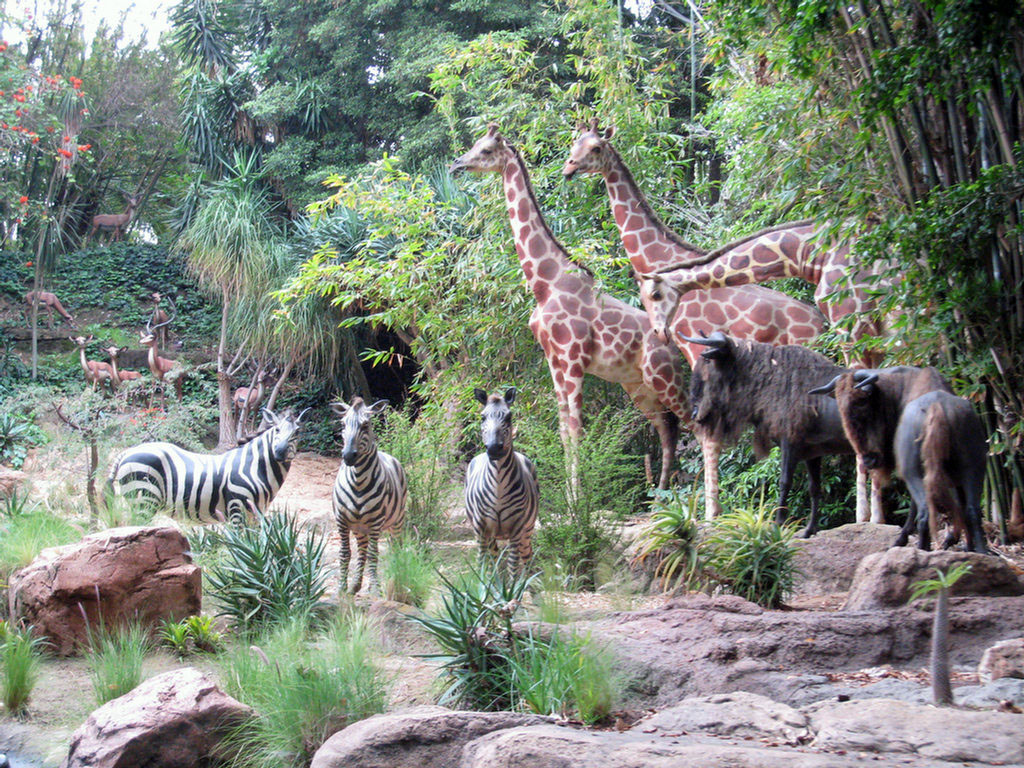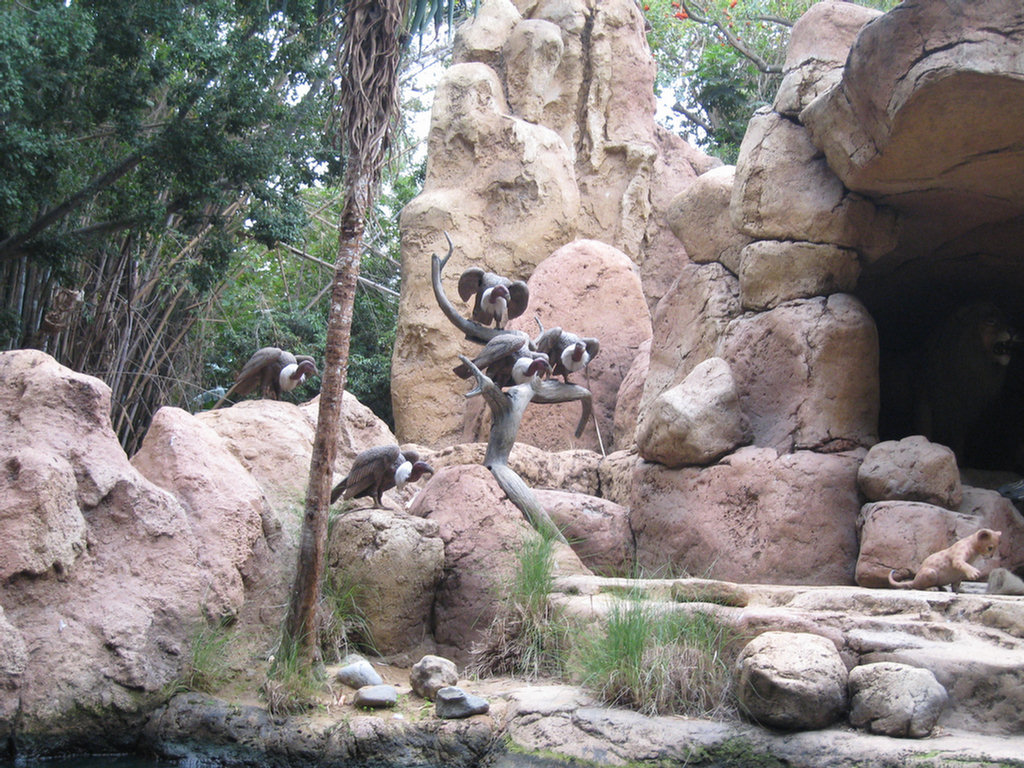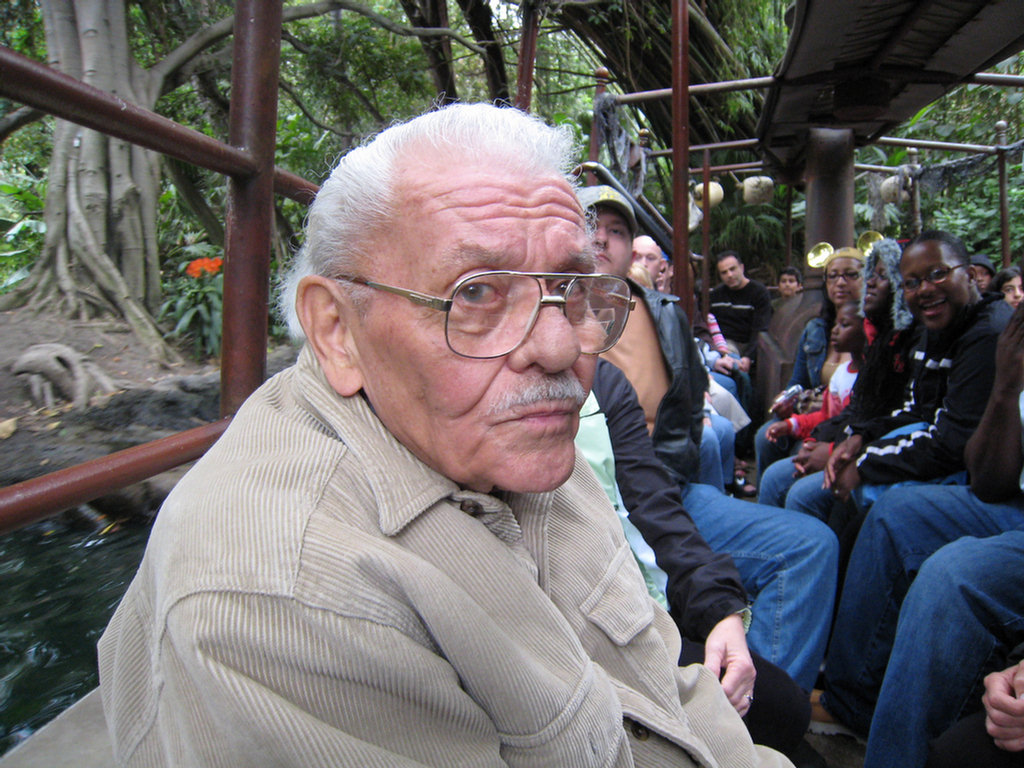 Are you sure they are not real??
Heading For Home

"I am cold"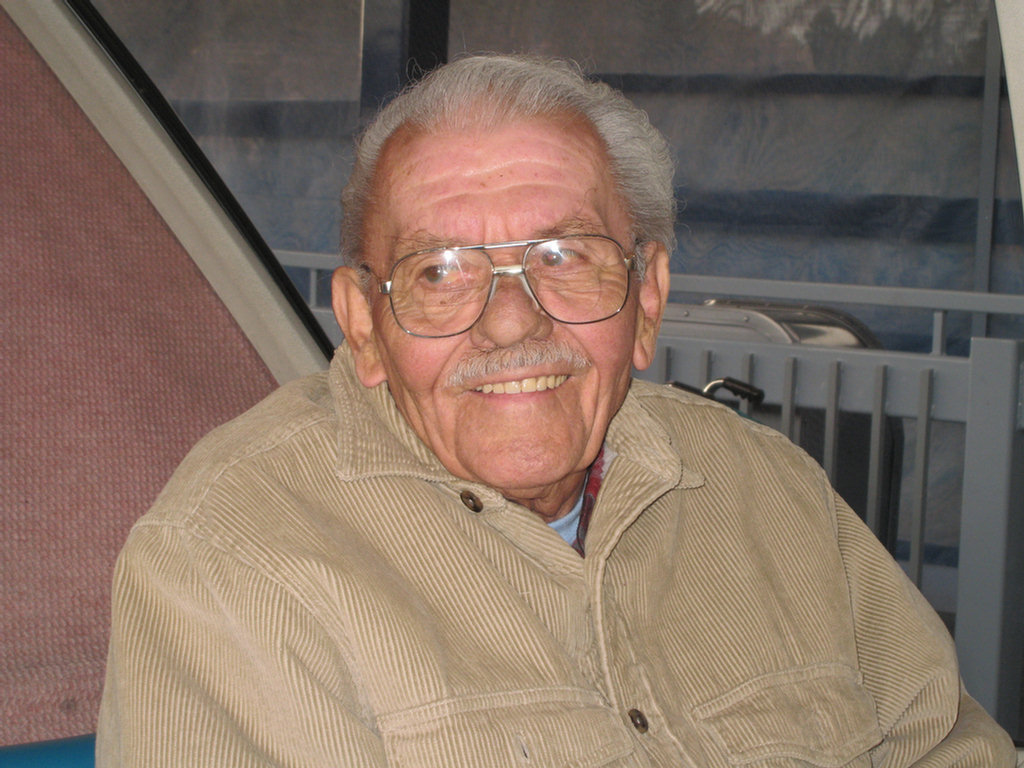 Most of the time a smile