The Fun Starts With Himalayan Dining At The Himalayan Grill 4/16/2017 (Page One)
Here we go... Great food, great family, and great family... Who could ask for more?
Did You Know? - The word Himalaya literally translates to "Abode of Snow." It is a mountain range in Asia that separates the Indian subcontinent from the Tibetan Plateau. The Himalayas include over 100 mountains over 23,000 feet tall, forming an arc over 1,491 miles. The Himalayas have profoundly shaped the cultures of South Asia.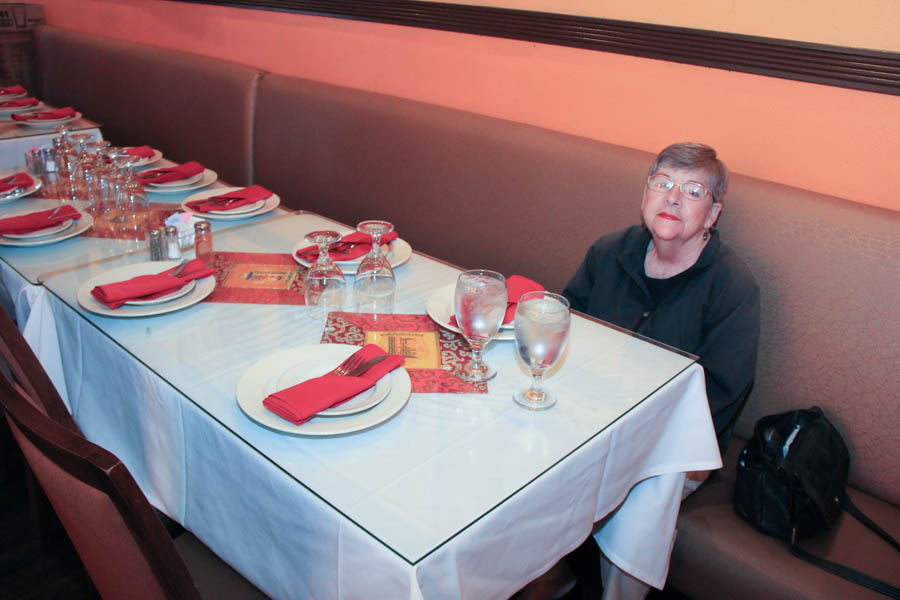 Grandma Sue gets the place of honor (and the easiest to get in and out of)

We have places for twenty!

Greg, David, and Bob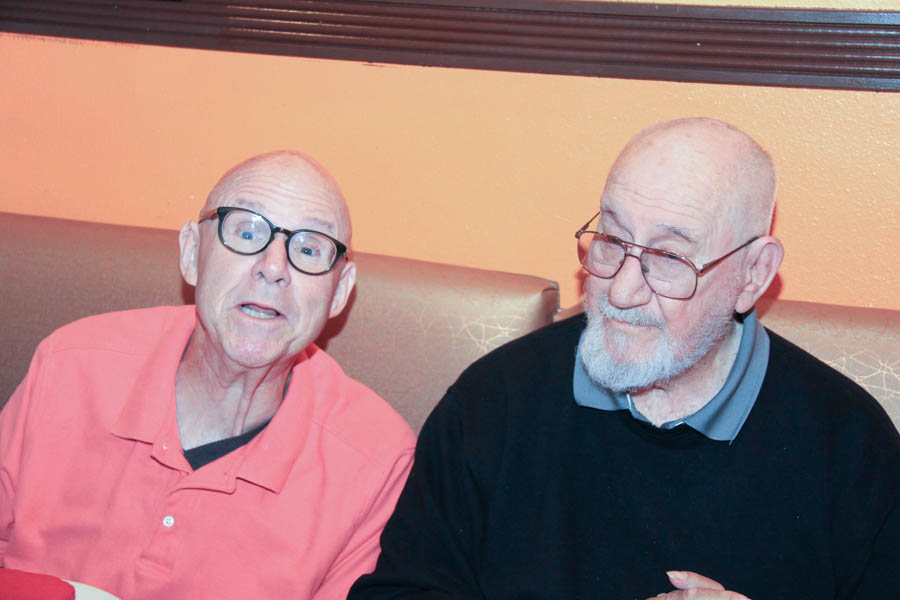 Greg takes care of Dad who is going to be 93 next week!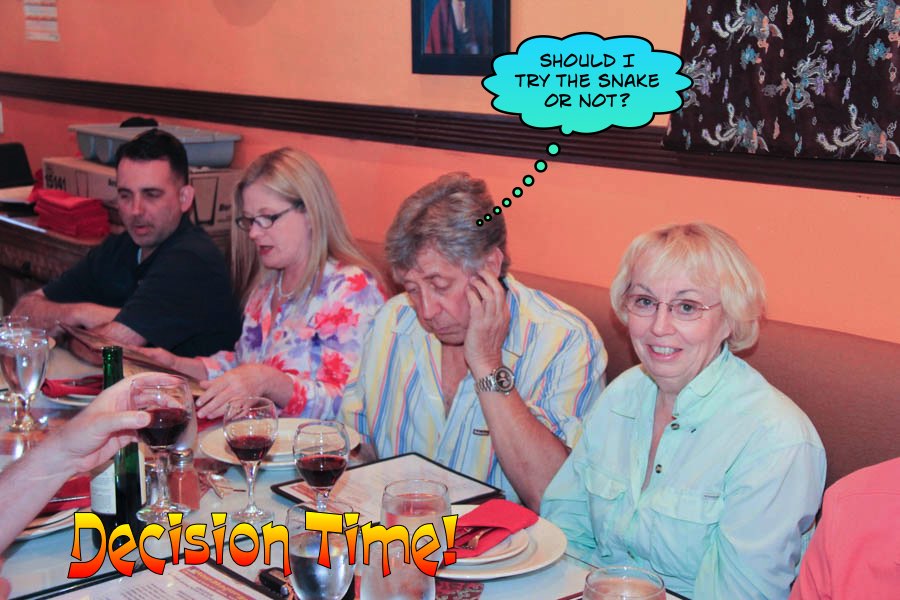 Brian is doing some serious pondering!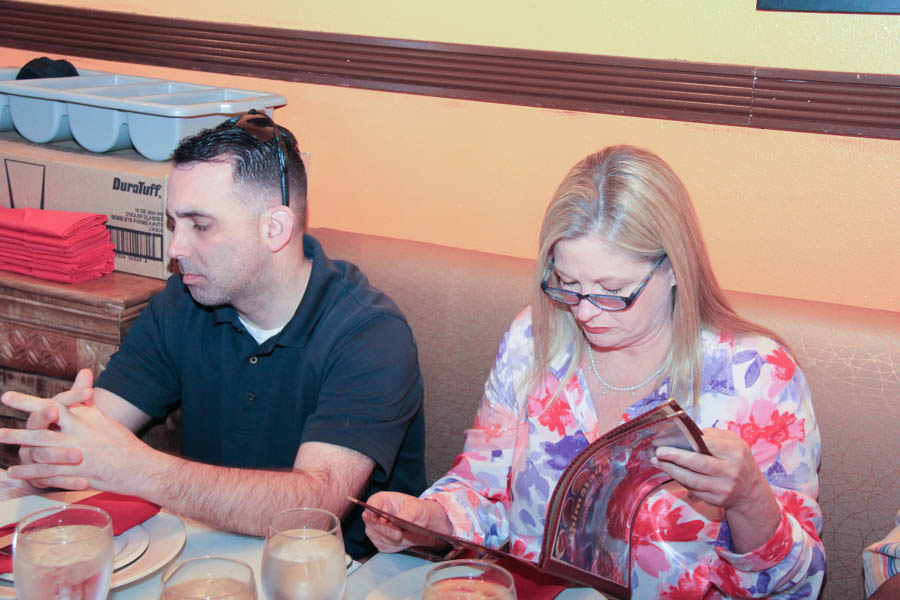 Pete must have found what he is looking for!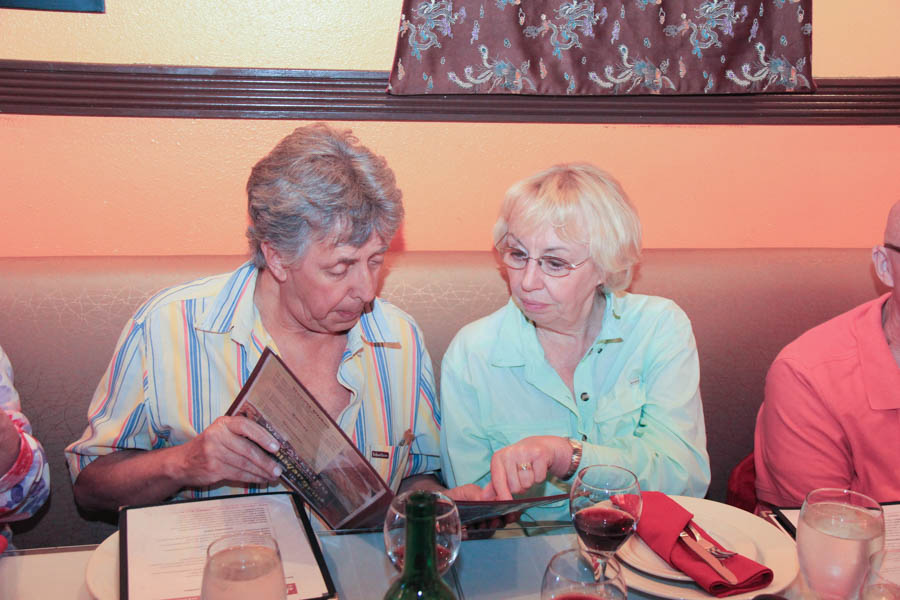 Brian gets some expert help!

...the party can start!

...and she brought her Mom (Becca) and Dad (Zack)!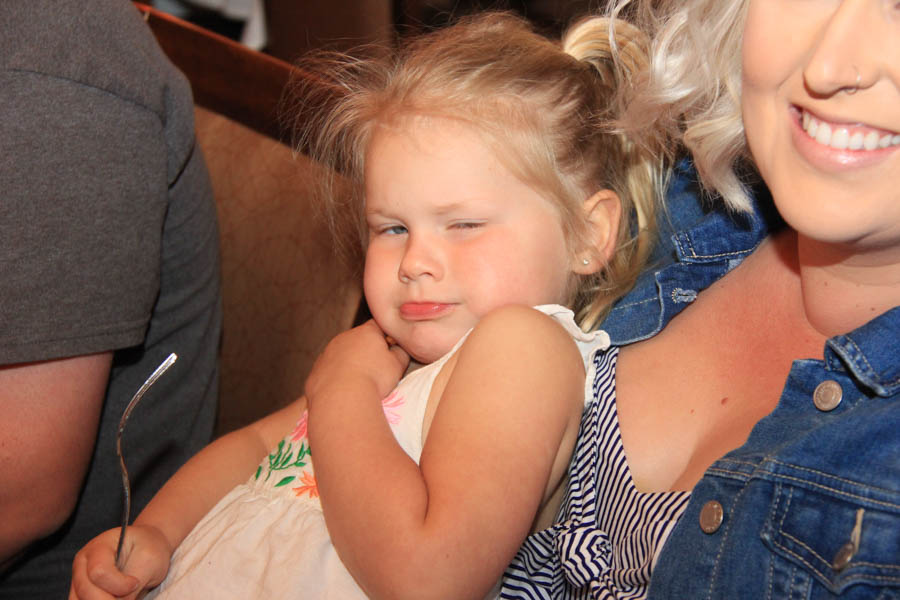 It's that shy look! It only lasts for a few minutes!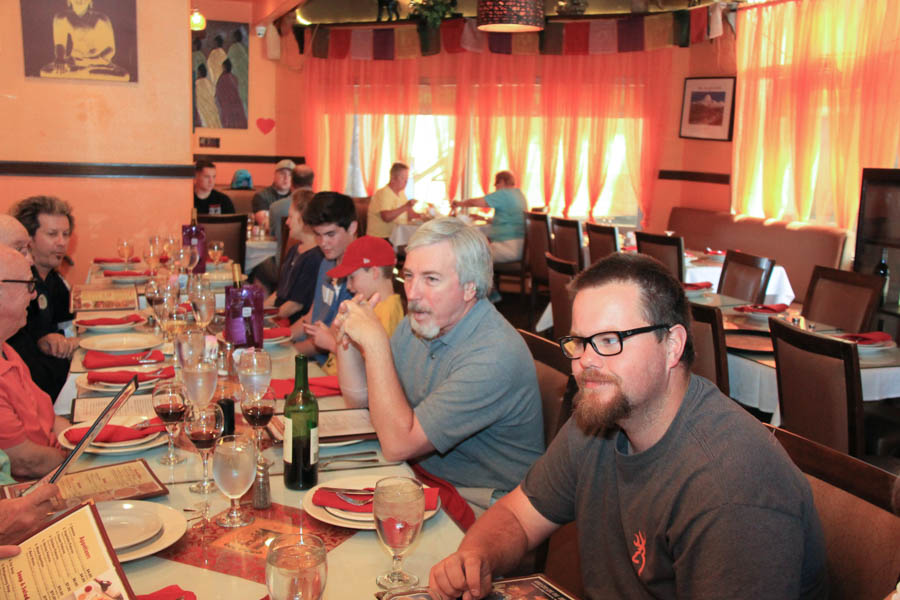 The party is underway!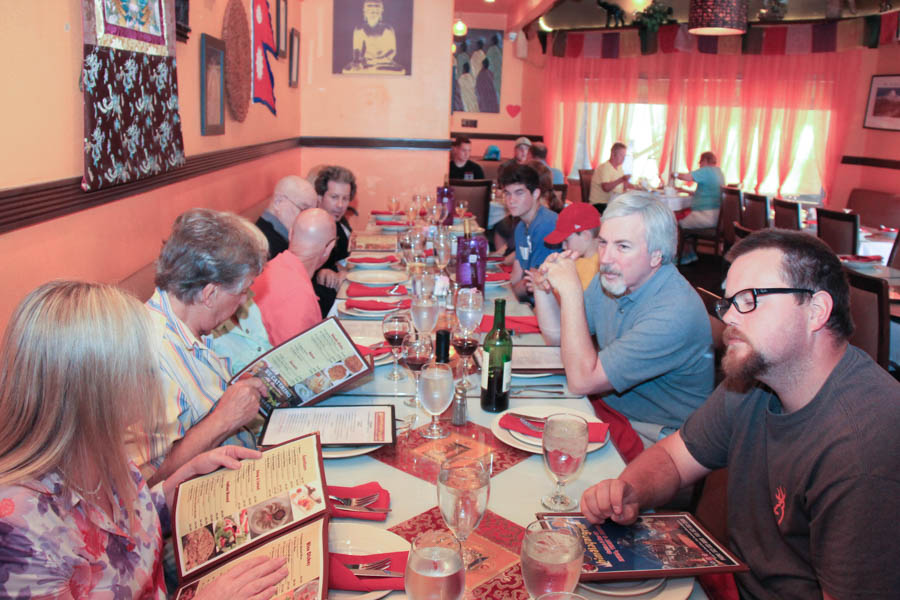 There are a gaggle of us today!
Did You Know? - Meals are traditionally eaten seated or squatting on the floor although urban restaurants have tables and chairs. A large mound of bhat (boiled rice or other grains such as cornmeal or barley) or a pile of roti (rounds of thin unleavened bread) is served on a Jharke thal—a rimmed brass or stainless steel plate about 12"/30 cm. diameter. The rice is surrounded by smaller mounds of prepared vegetables, fresh chutney or preserved pickles, and sometimes curd/yoghurt, fish or meat.
Soup-like dal and vegetables cooked in sauce may be served in separate small bowls, to be poured over the rice. Food is brought to the mouth with the fingers of the right hand. The left hand—traditionally used for certain toilet purposes—should never touch food but may hold cups and glasses. The right hand should be rinsed before and after eating.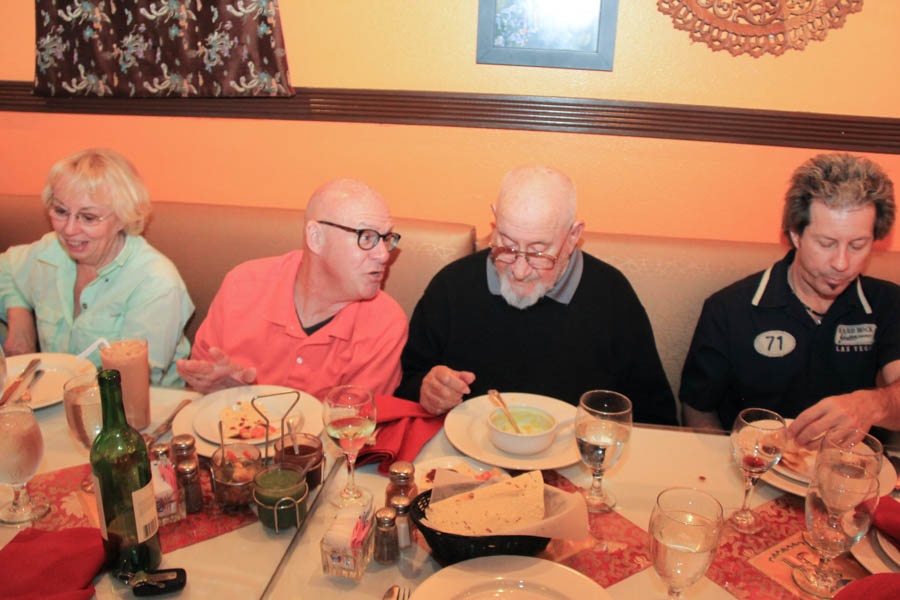 "Hey Dad... We are supposed to be sitting on the floor"

Looks like Brian is enjoying the papadam!
Did You Know? - Papadum is a thin, crisp, disc-shaped food from the Indian subcontinent; typically based on a seasoned dough usually made from peeled black gram flour (urad flour), fried or cooked with dry heat. Flours made from other sources such as lentils, chickpeas, rice, tapioca, or potato can be used.
Papadums are typically served as an accompaniment to a meal in India, Pakistan, Bangladesh, Nepal, and Sri Lanka or as an appetizer or snack, sometimes with toppings such as chopped onions, chopped carrots, chutneys or other dips, and condiments. In certain parts of India, papadums which have been dried but not cooked are used in curries and vegetable dishes.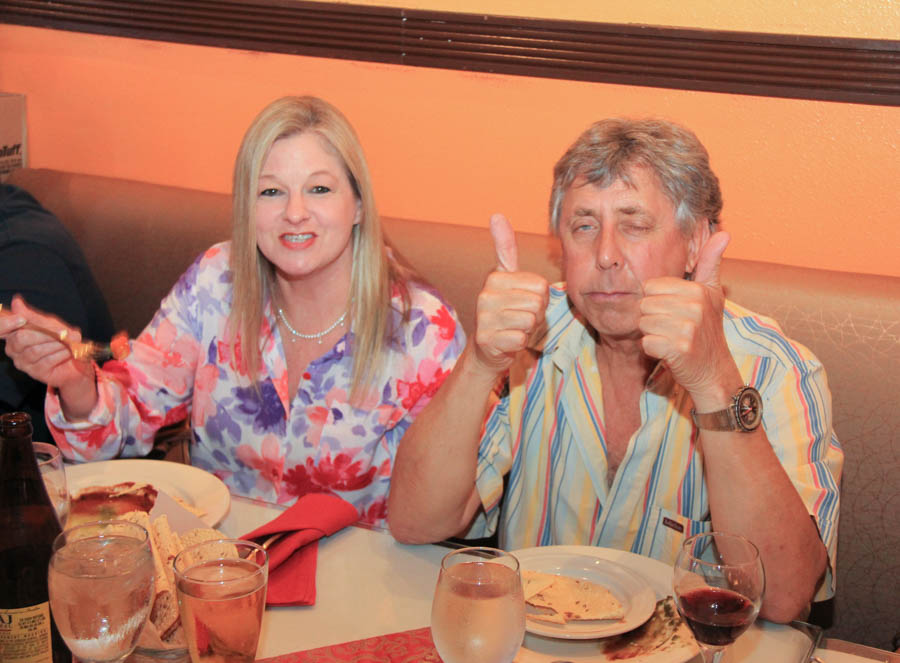 Good groceries!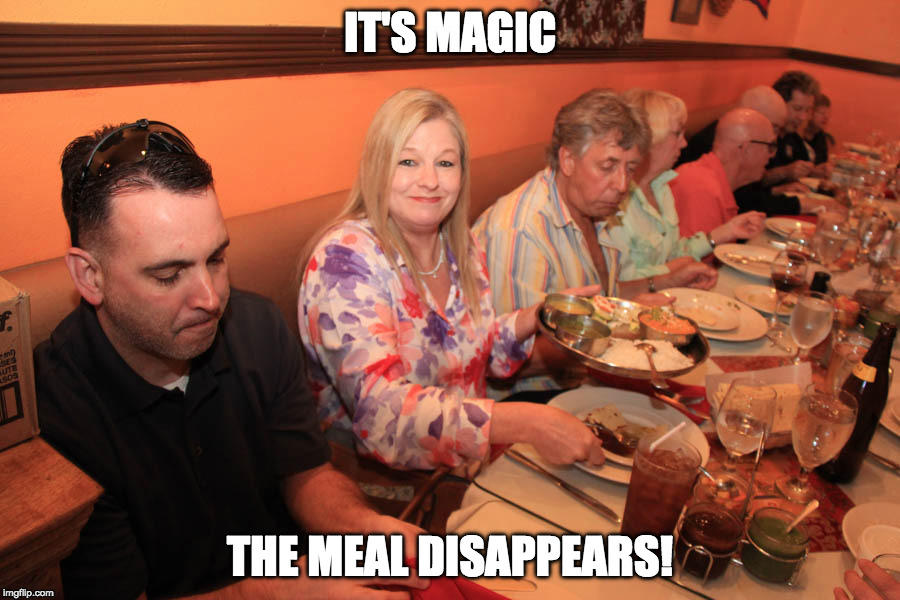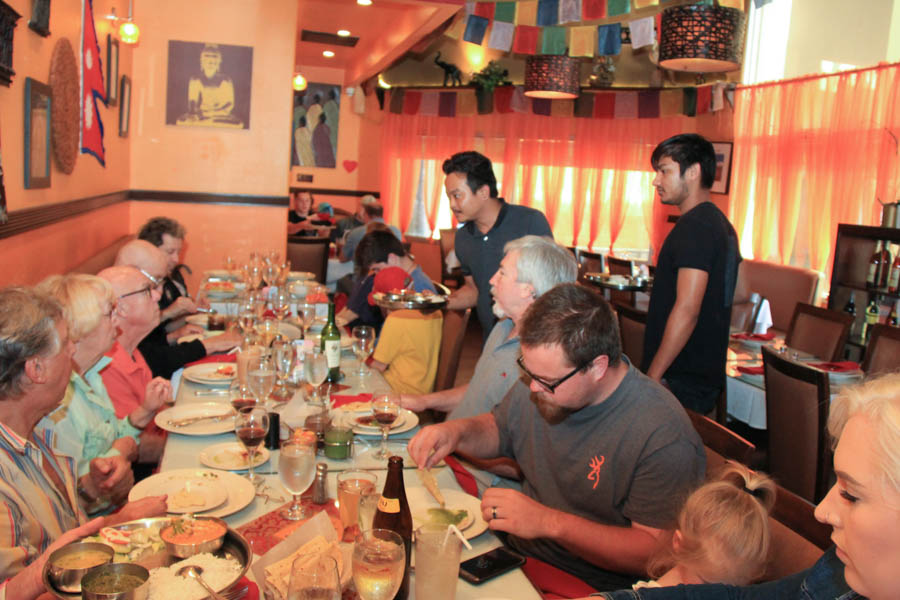 Our waitstaff were super! They said...
" व्यापार को हाम्रो नम्र ठाउँमा आउँदै लागि धन्यवाद "

Wine also disappears!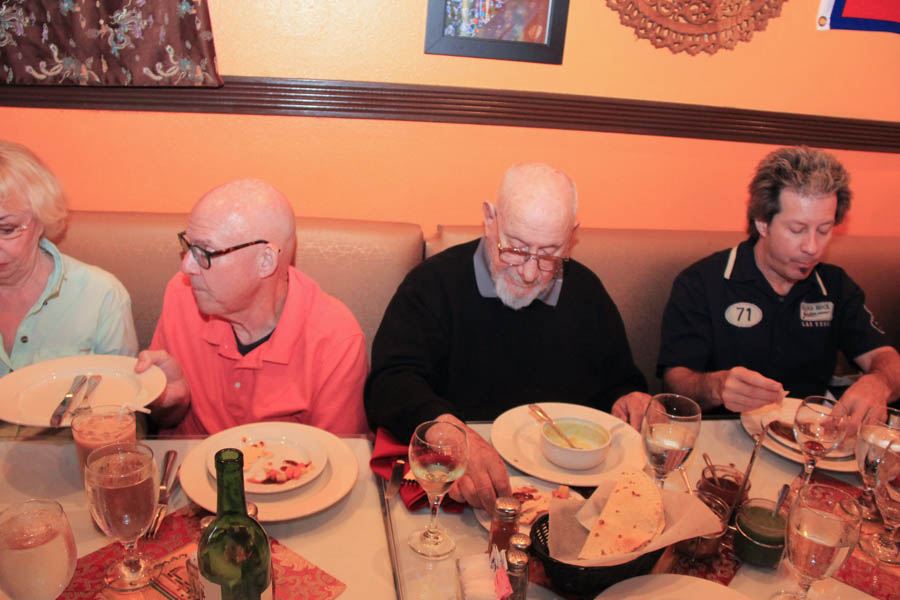 David's bowl is empty!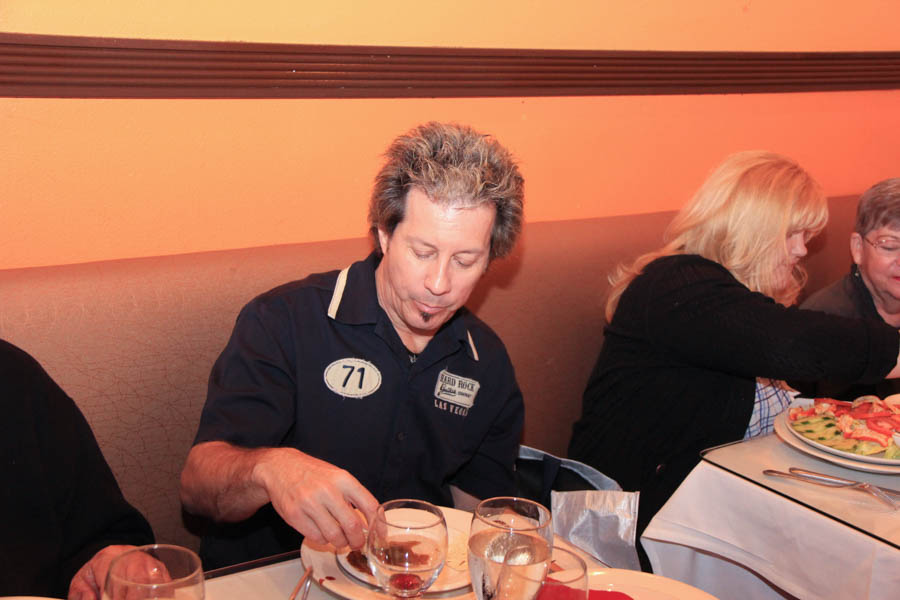 Bob tries some new things... Always a nice surprise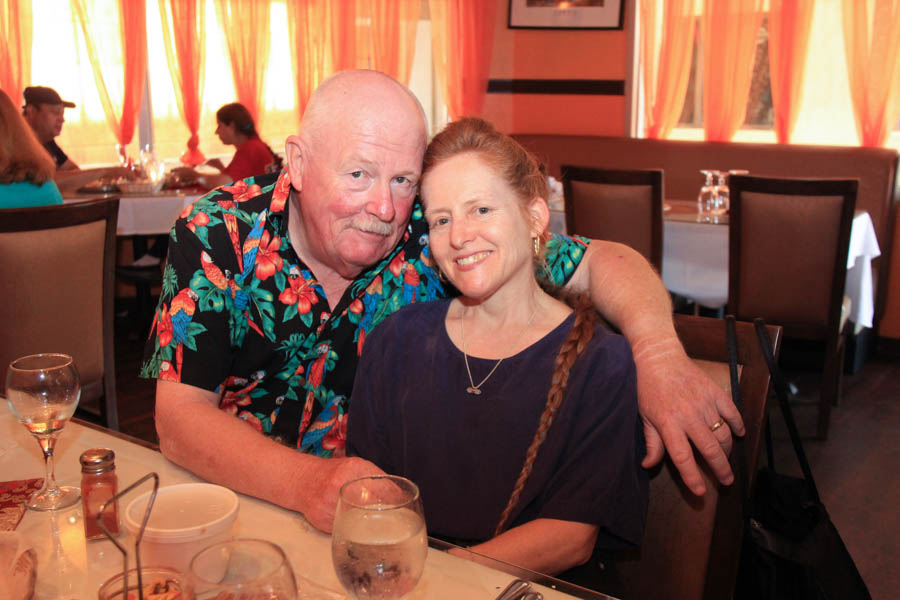 Paul tells Michelle a story...
"Once upon a time, long, long ago.... I had red hair!"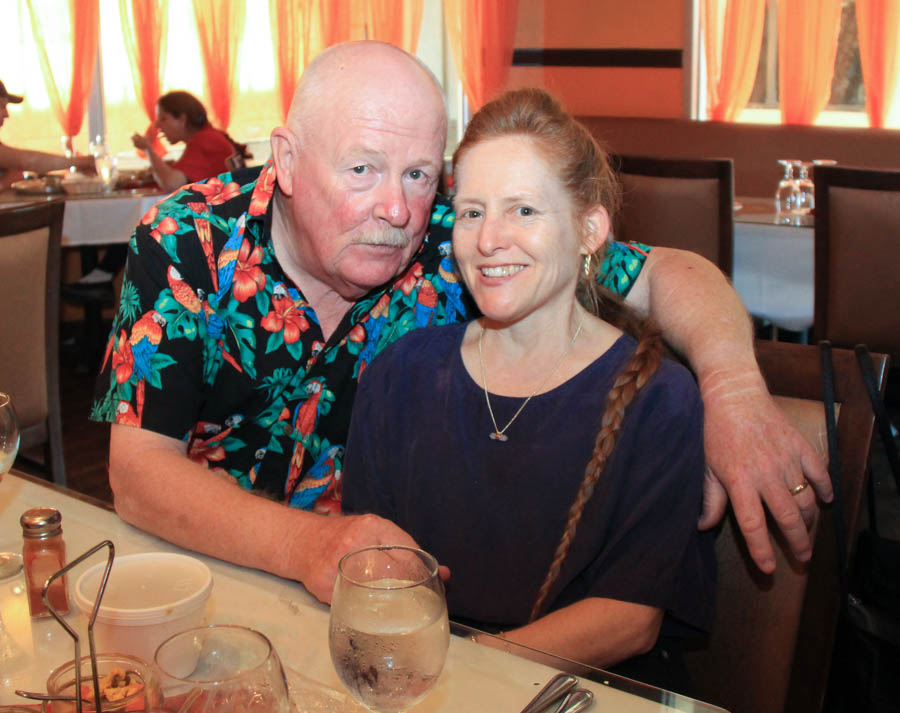 "No... Really"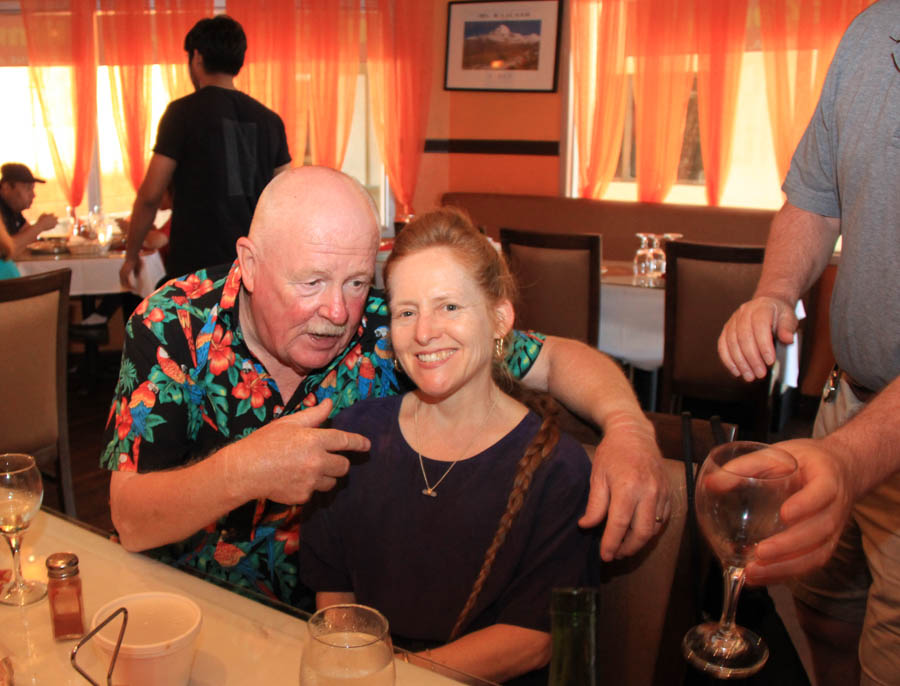 Franklyn brings Michele a glass for wine after that story!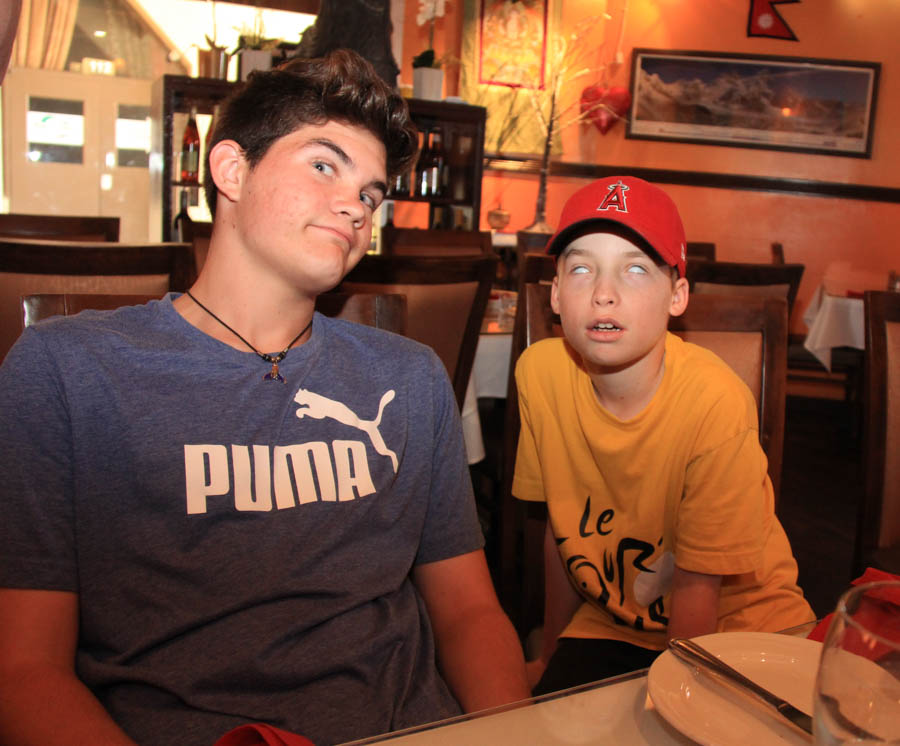 The boys don't seem to believe Grandpa's story either!