We Decorate The House For The Celebration

They live inside their litle boxes most of the year

Yoo Hoo... It's us!

Up to our ears in rabbits

Hello... We is the Easter Bunny!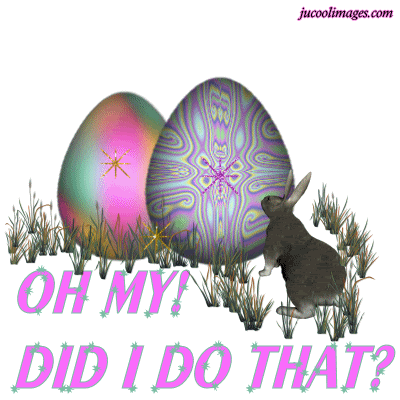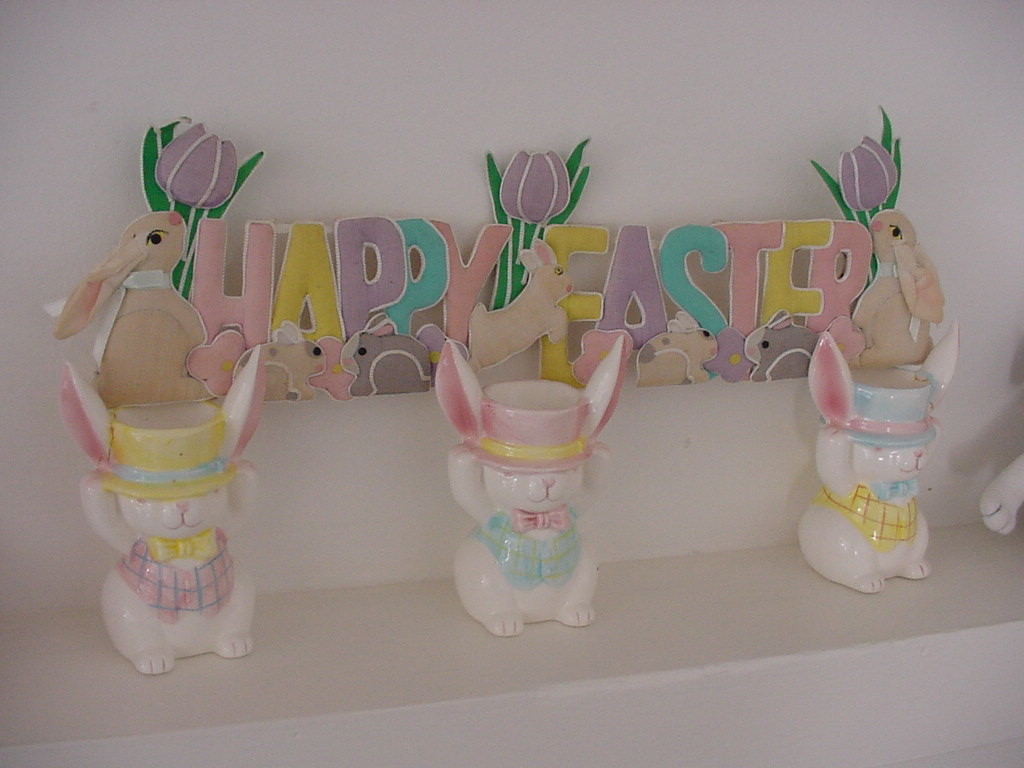 We can hold eggs if you like

It's a circus

How many eggs are there in this photo?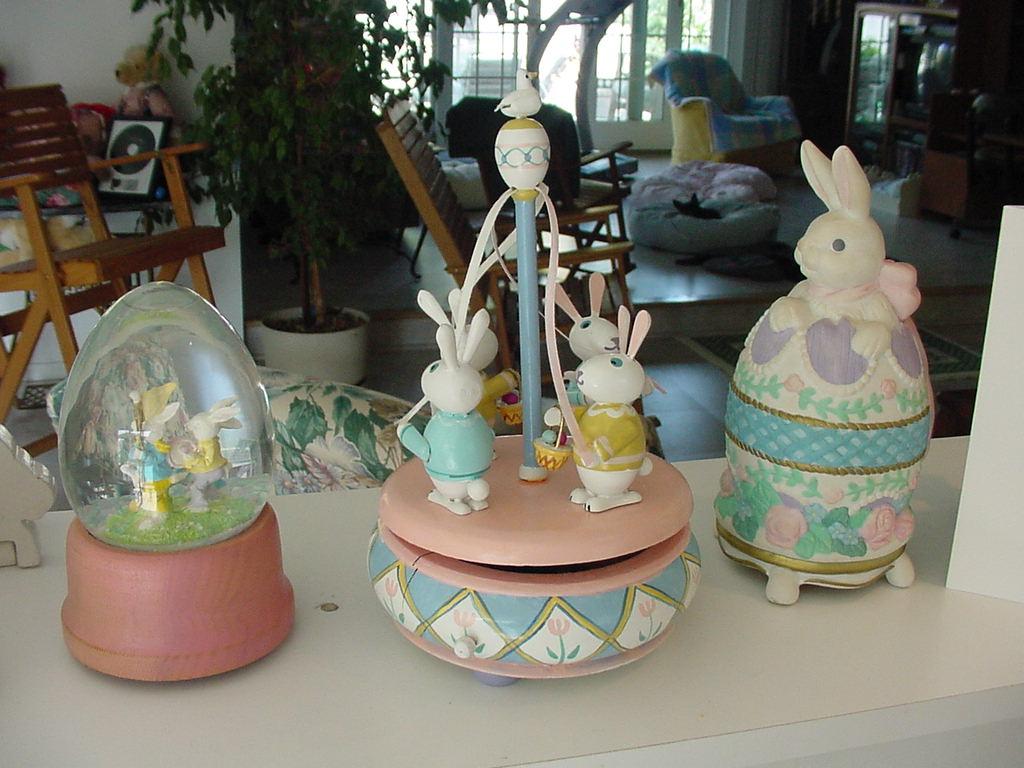 A favorite music box

FInding the eggs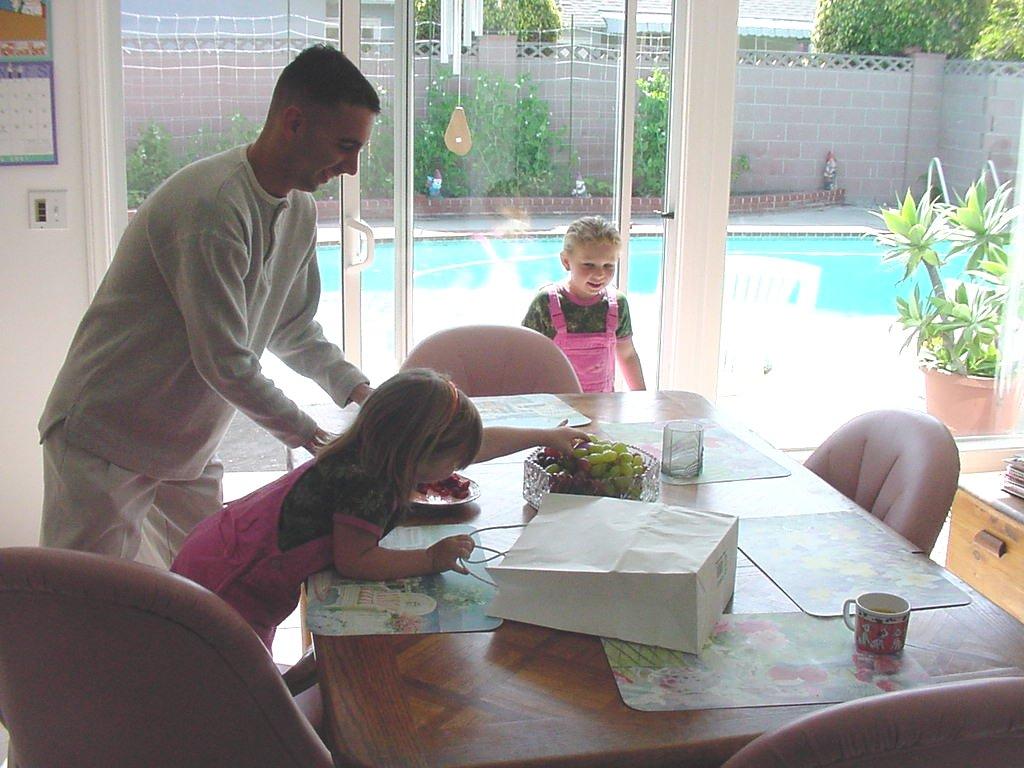 Pete with his daughters....

Jonathan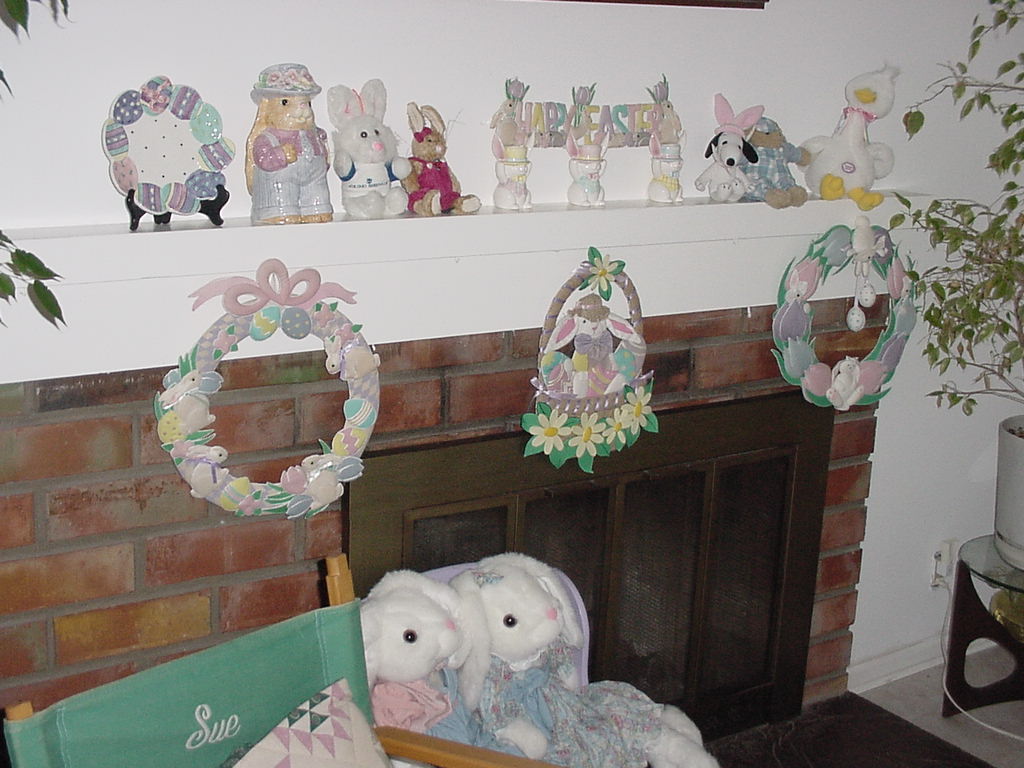 Decorations everywhere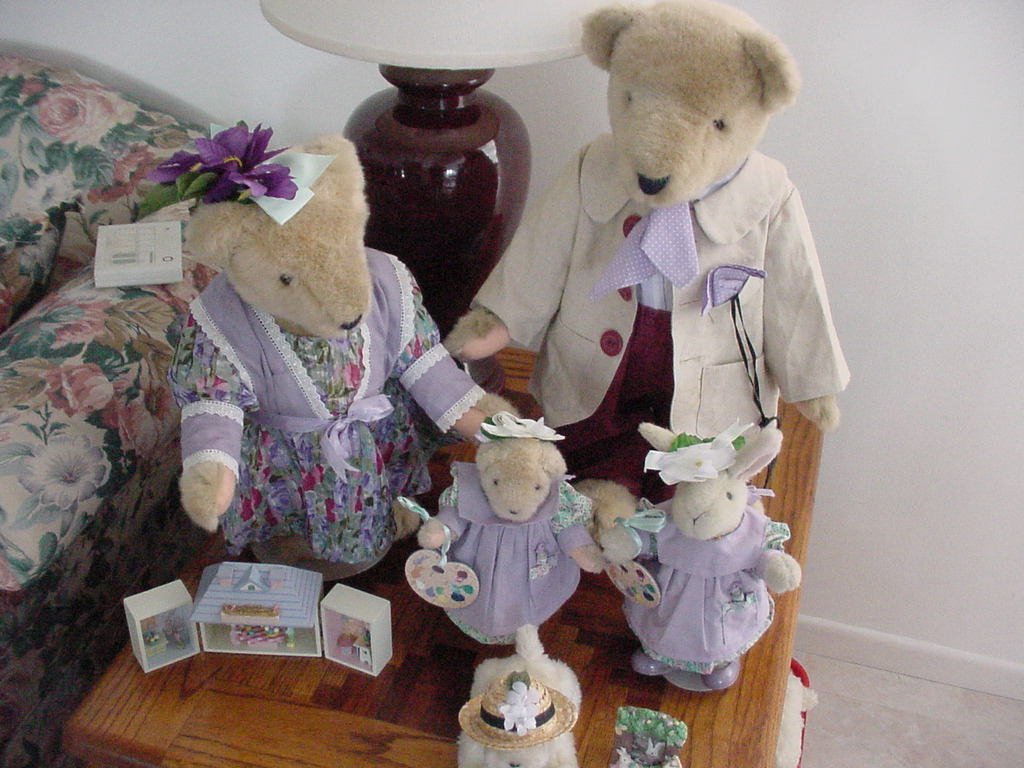 Even the bears are out and about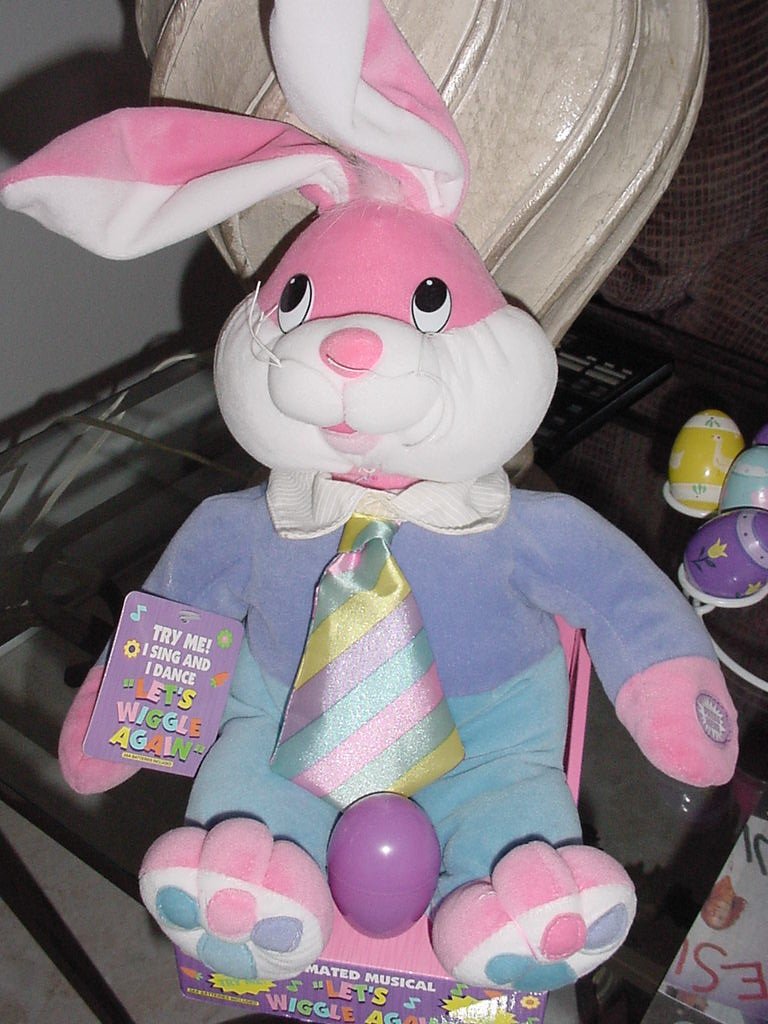 Push my button and hear me sing!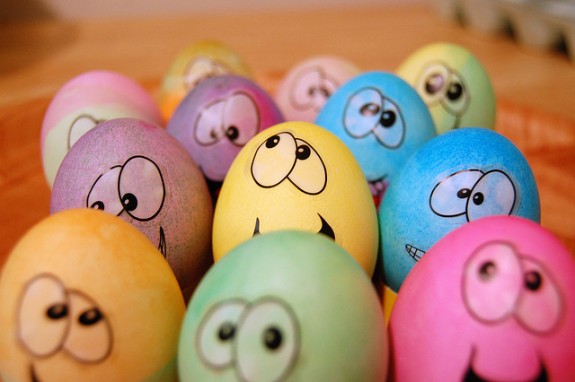 Decorated Eggs???

Beauties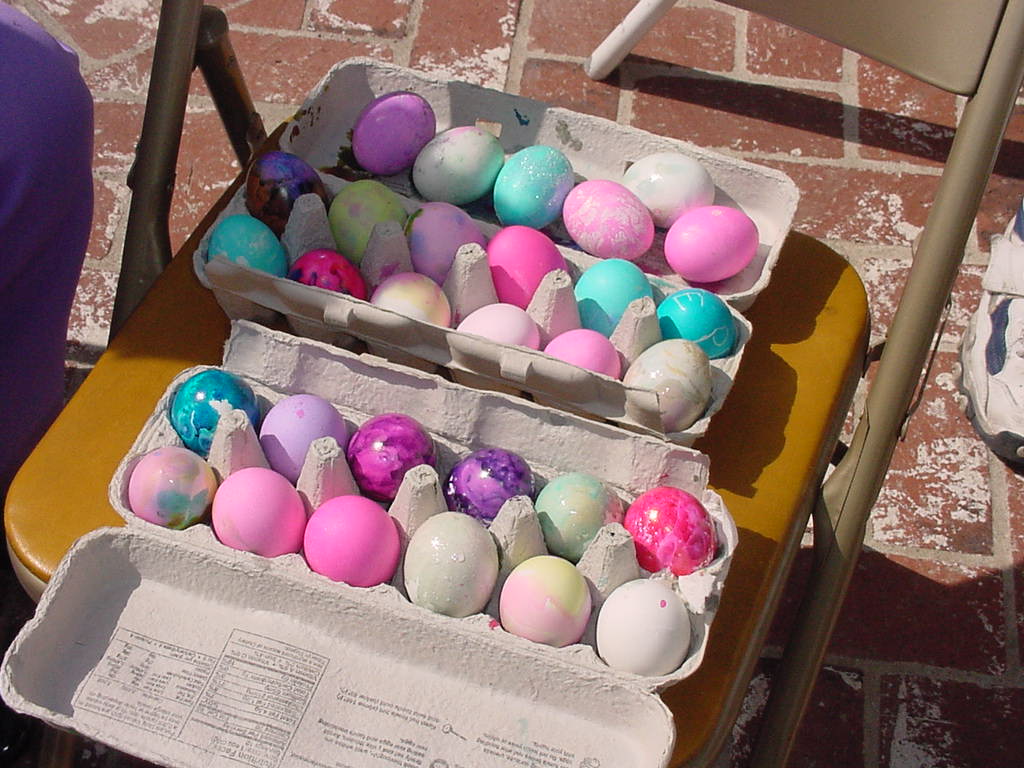 Just beautiful

Eddie, Dave, Jeanette, Pete and the grandkids

Aunt Edith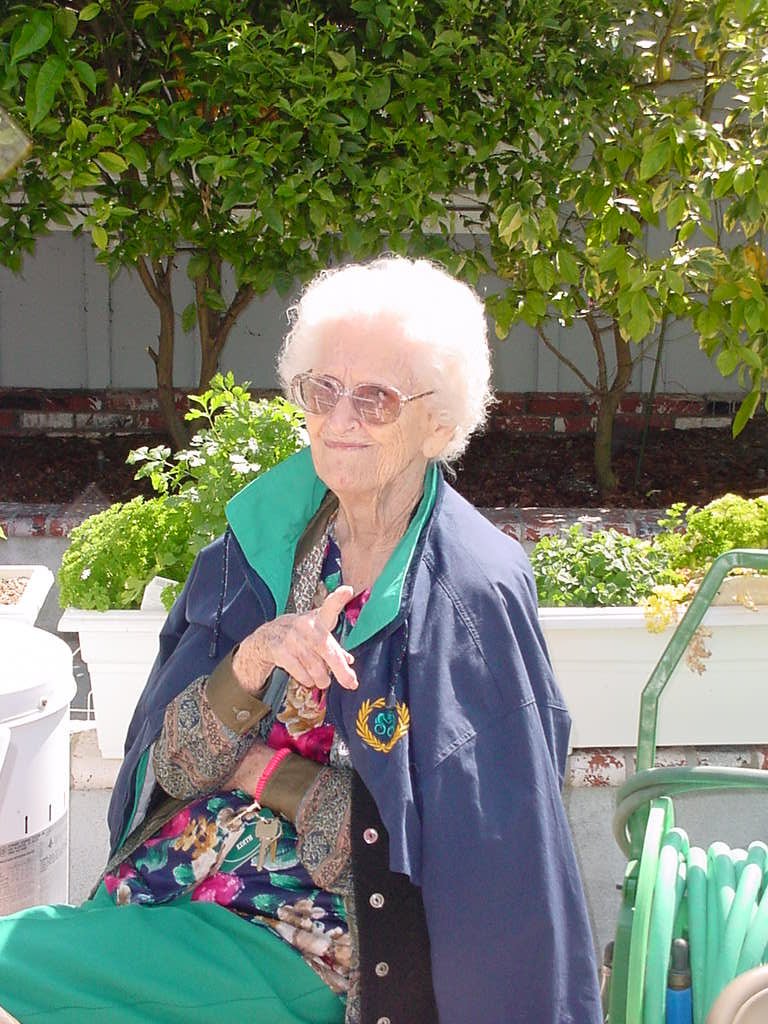 Oh oh... I am in trouble with Aunt Edith

Eddie does eggs and Pete is thinking about it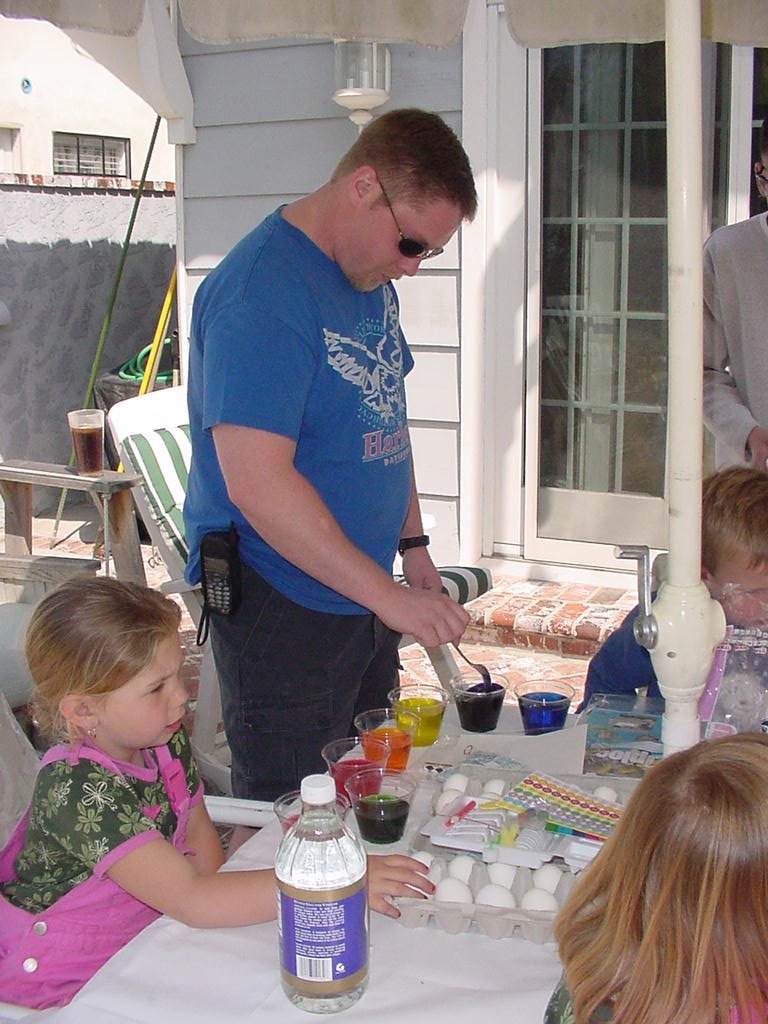 Dedcisions decisions

Jeanette with a happy face....???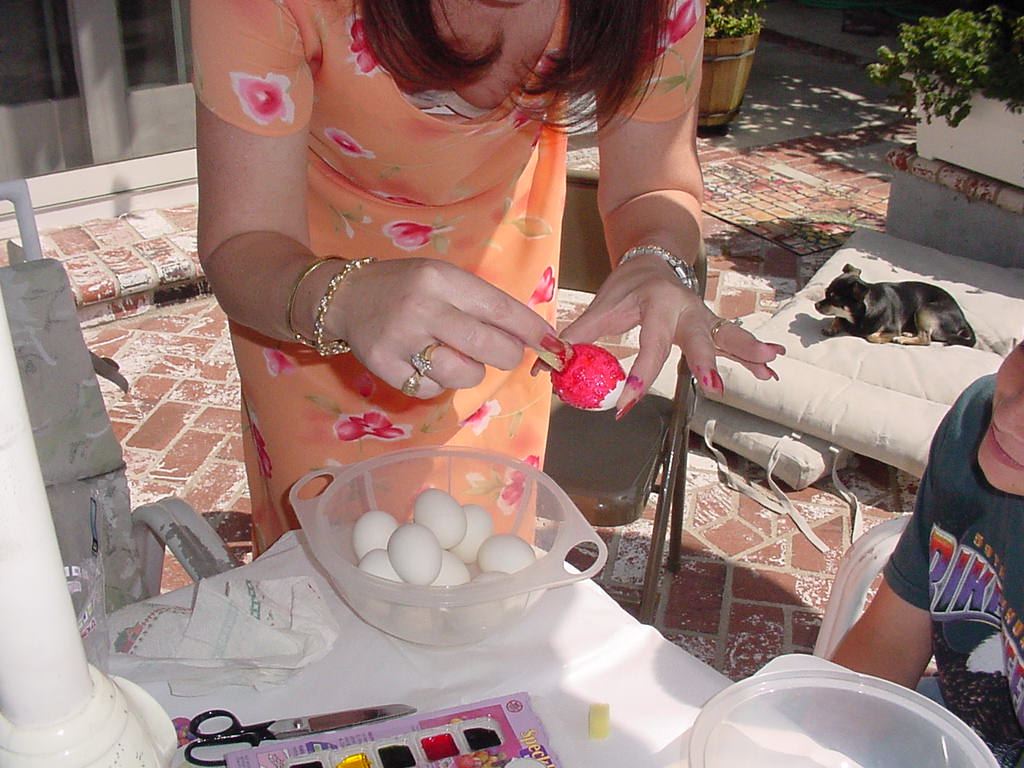 Now that is a red color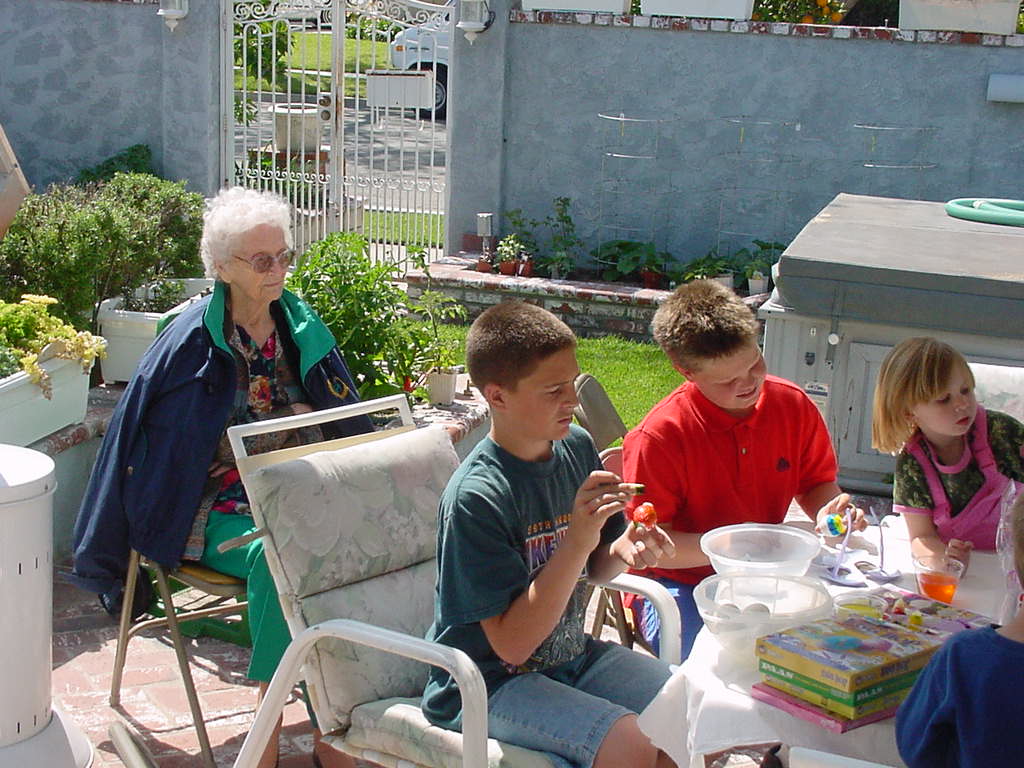 Aunt Edith watches all the work going on

It's a masterpiece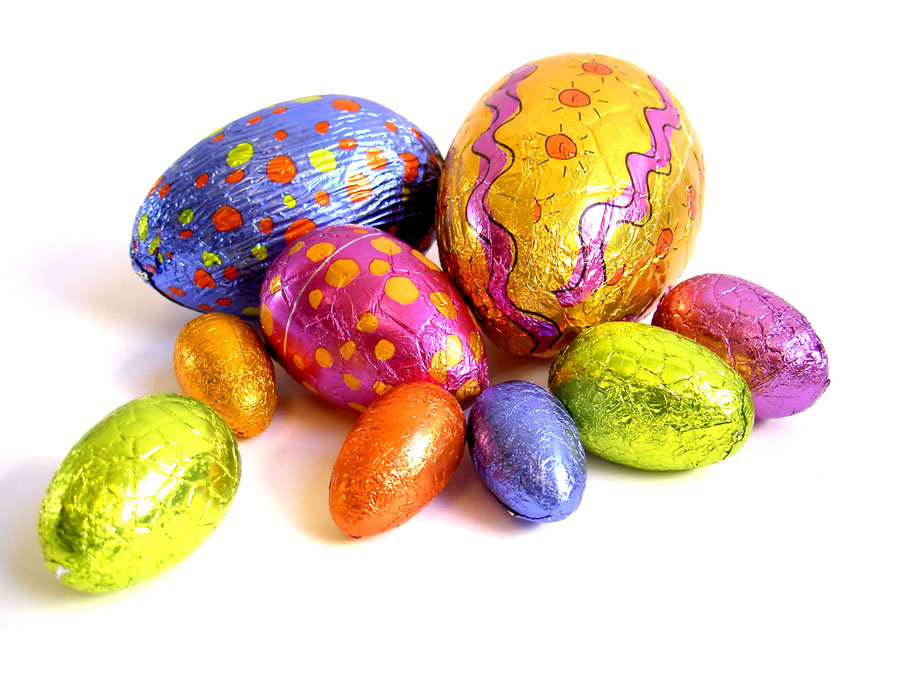 Foil is good also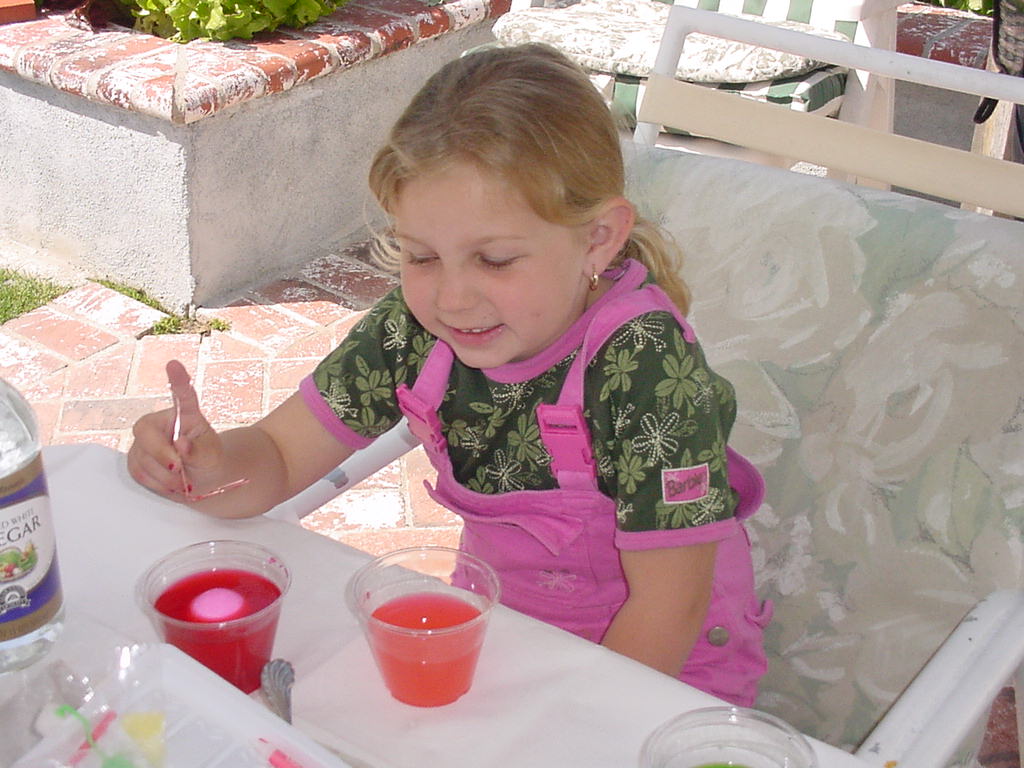 An expert at work... Jacquelin makes her final decision

Jackie has a masterpiece going

Aunt Edith Parchman and Cousin Kat Robinson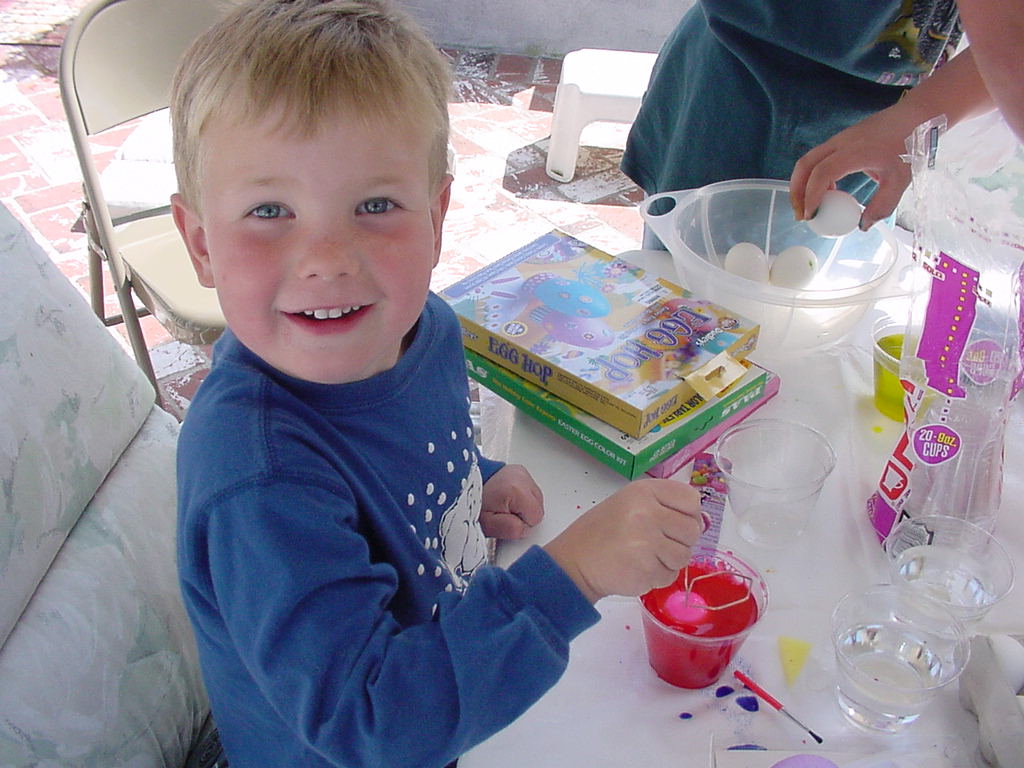 Cute little Connor

Eggs.... Not so cute.... Interesting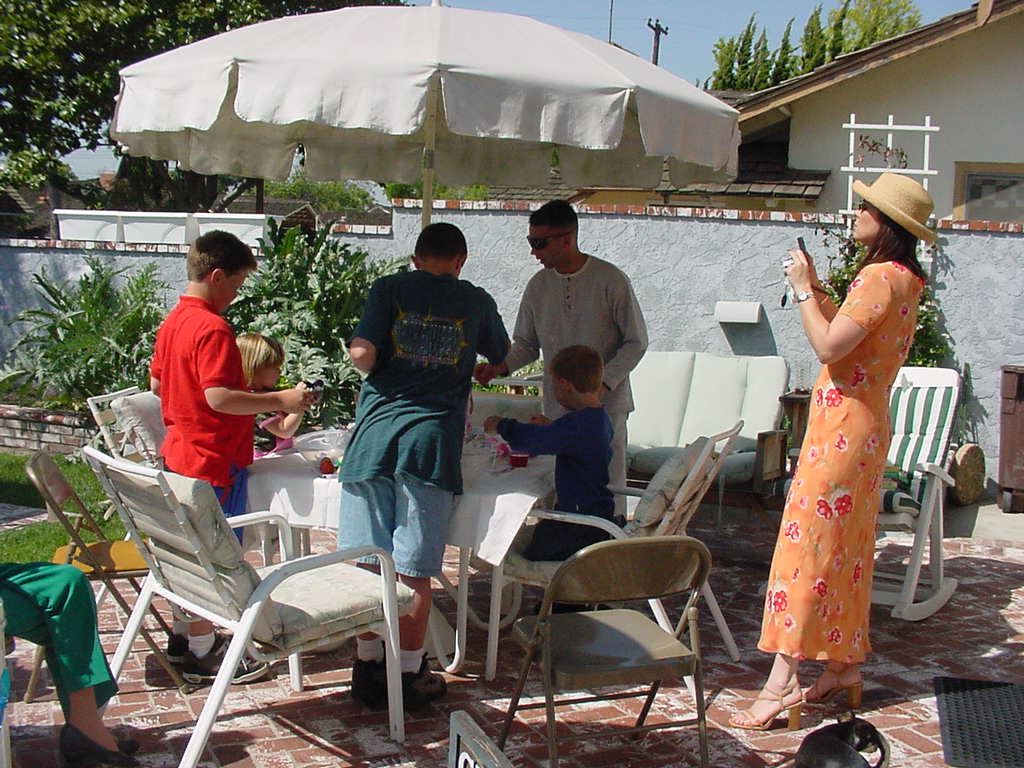 Looking good
Where Are Those Pesky Eggs Now That They Are Decorated???

Connor and Zachary

Jon hiding eggs

Jeanette and Colleen

HArd to remember the trees being so very small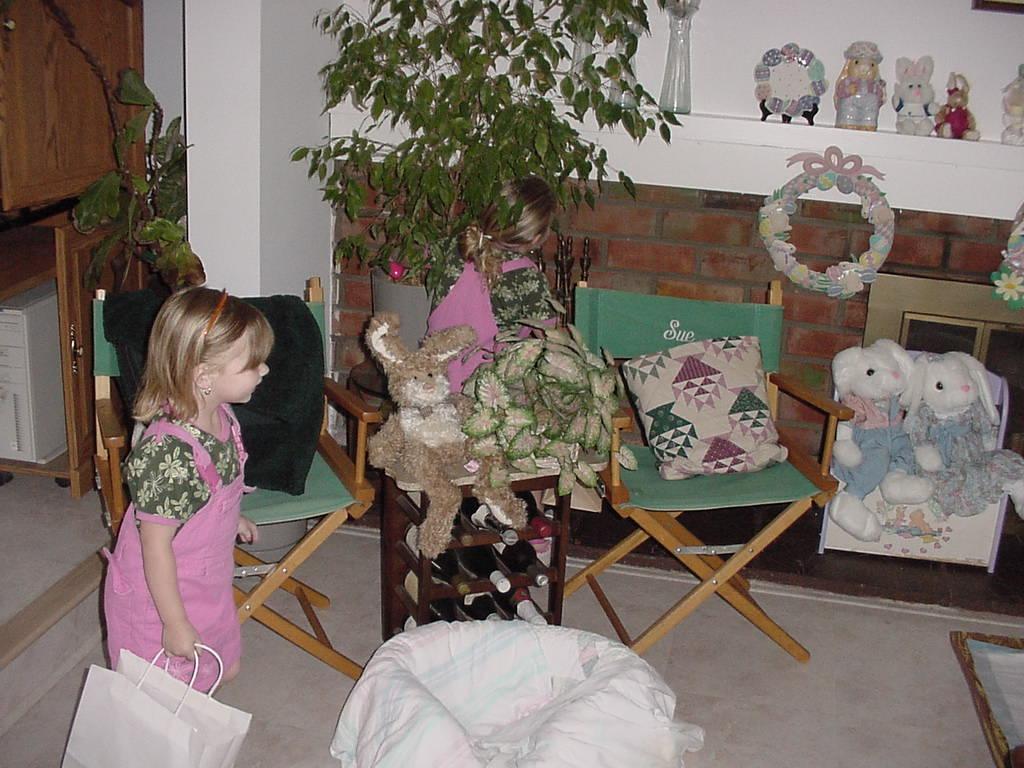 Looking for eggs

Cassie... I found one

Jackie

Jon counts them all

Mickey man

"Grandma, are you sure there is another one?"
The Babies Love Easter

Flower and Sarge

Tia the Wonder Dog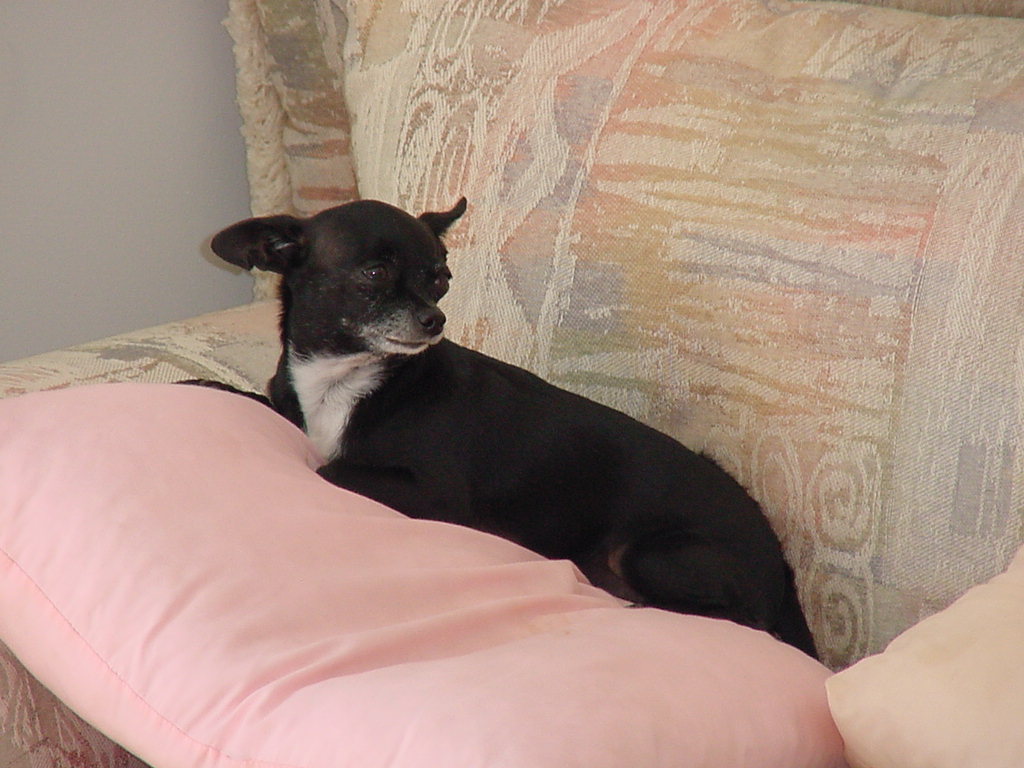 Flower and her couch

Sue and Pinky

Miss Pinky in her prime

Sarge guards the back yard

No, he is NOT sleeping... He is guarding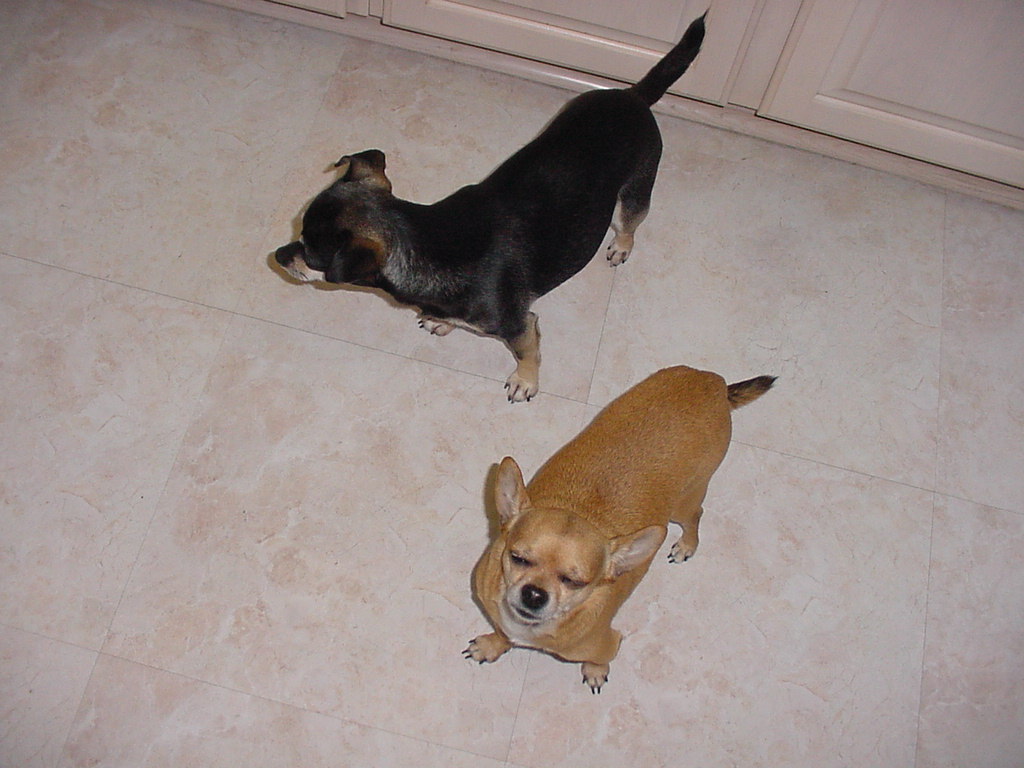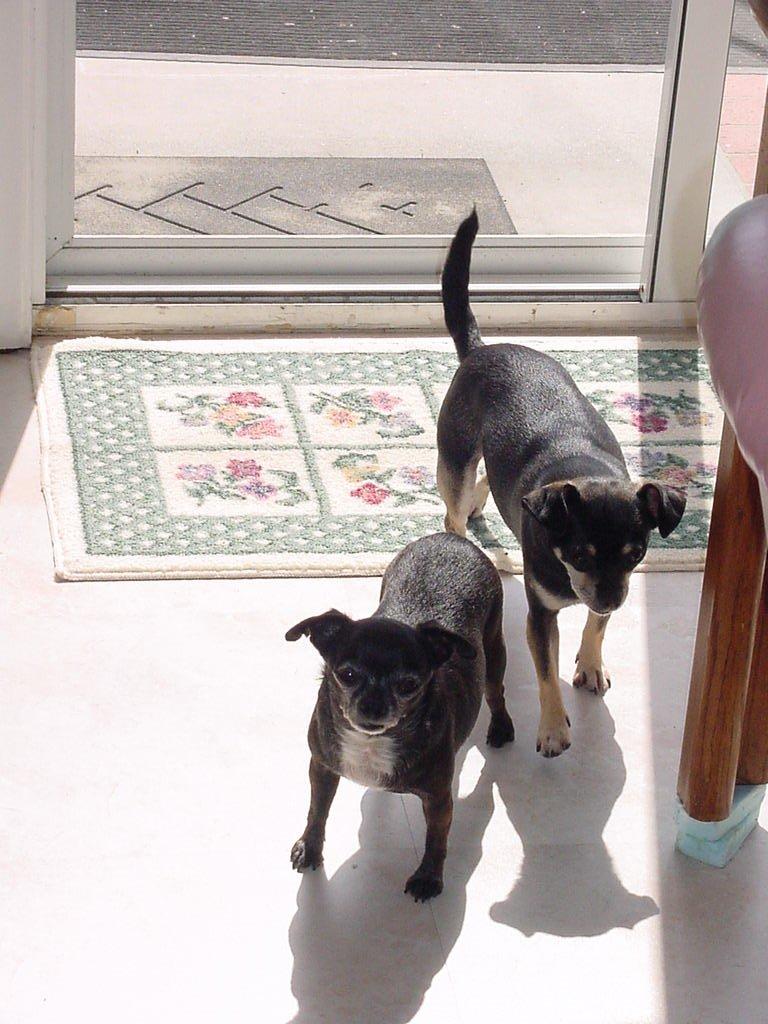 Easter In California Means Pool Time!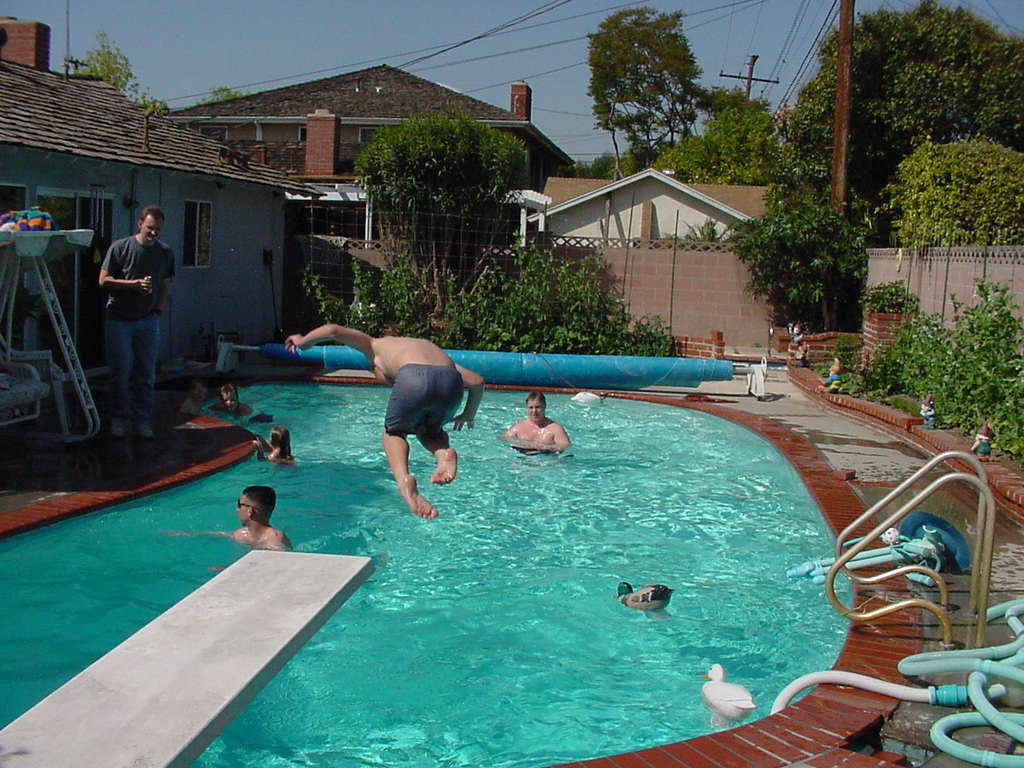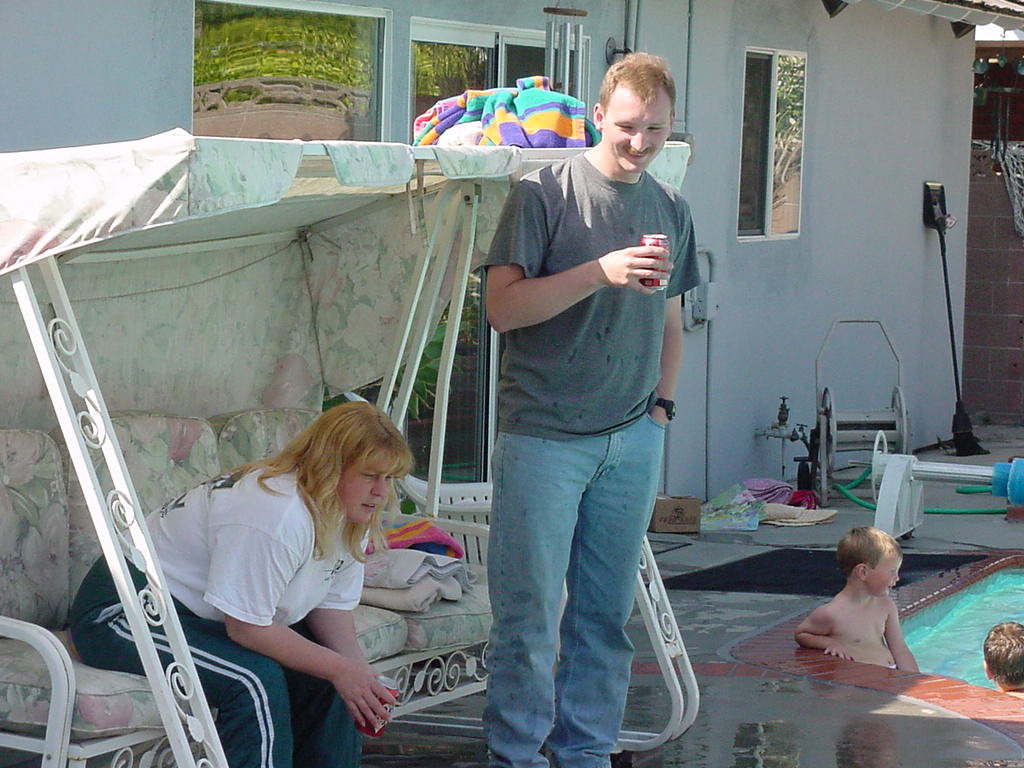 Pete and Connor

Dave enjoys the kids in the pool
Easter Fashions On Display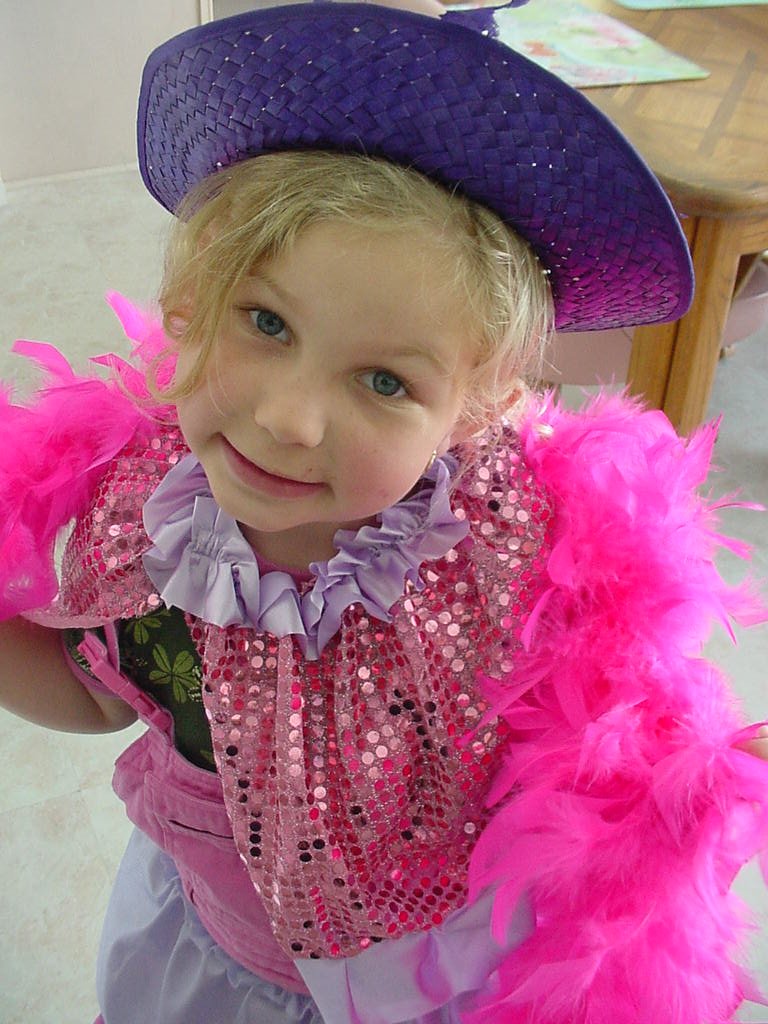 Jackie... Dress up time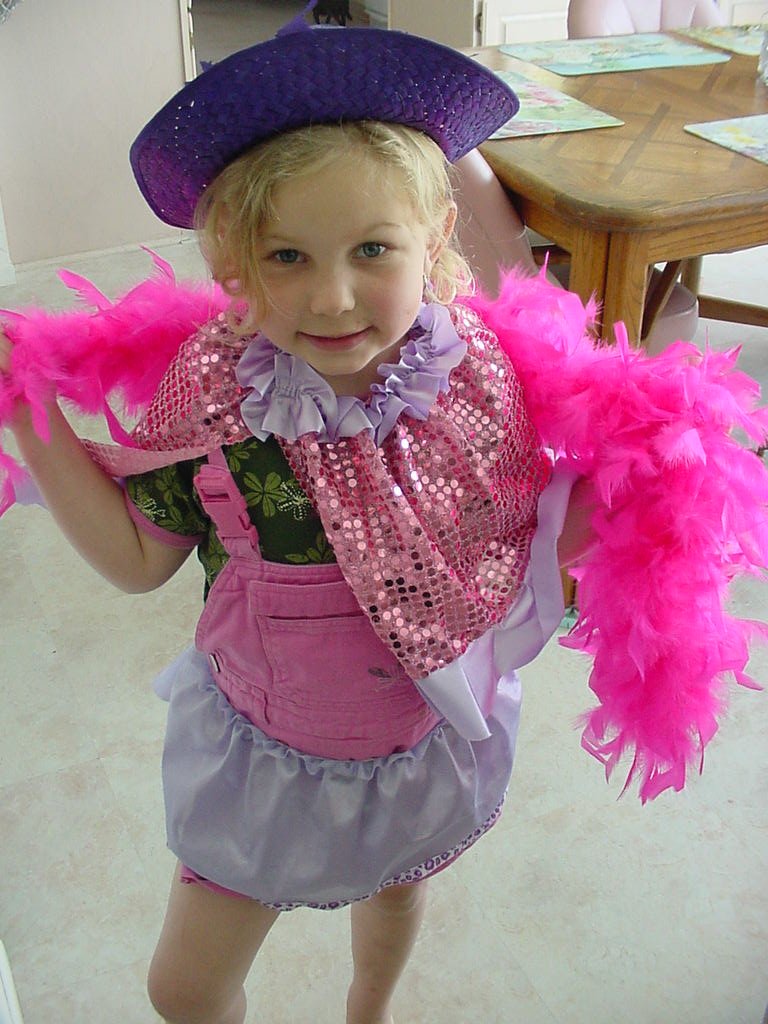 Pete and Eddie

JAckie and Cassie
Time To Eat!

Sue and Mitch in the kitchen

Dave always had a good appetite

"Please drop something... anything!"

Tia is ready to play catch

Mitch and Sue in the kitchen

He is in a trance... Mitch is using his superman skills

Foodies on their way to the table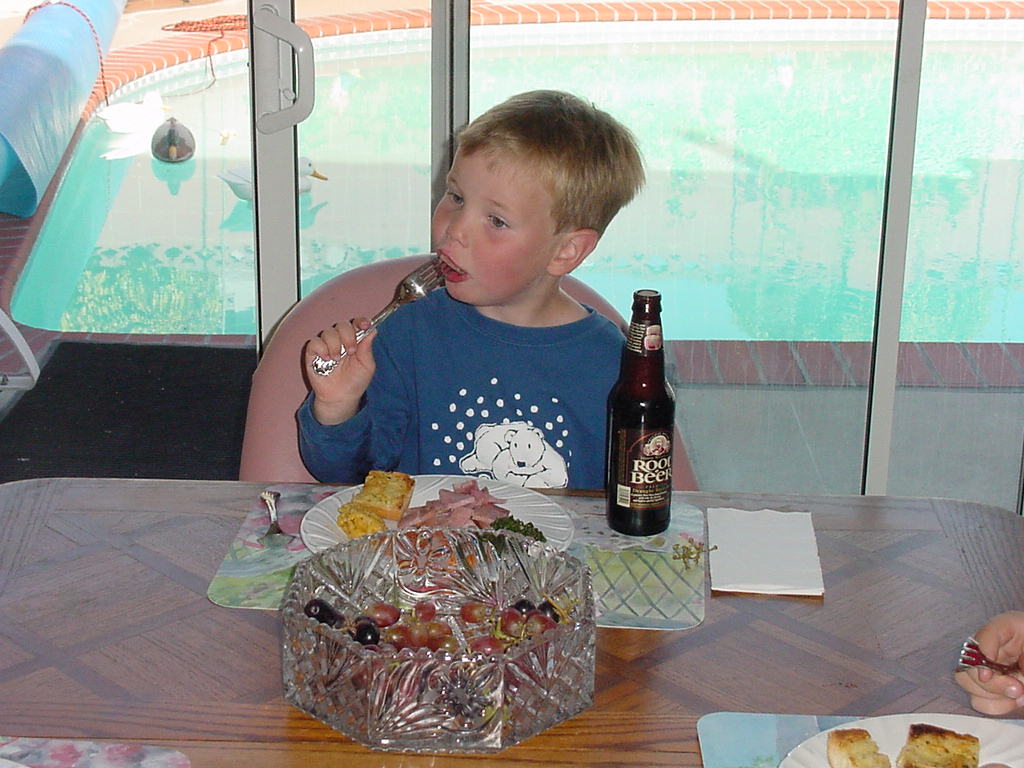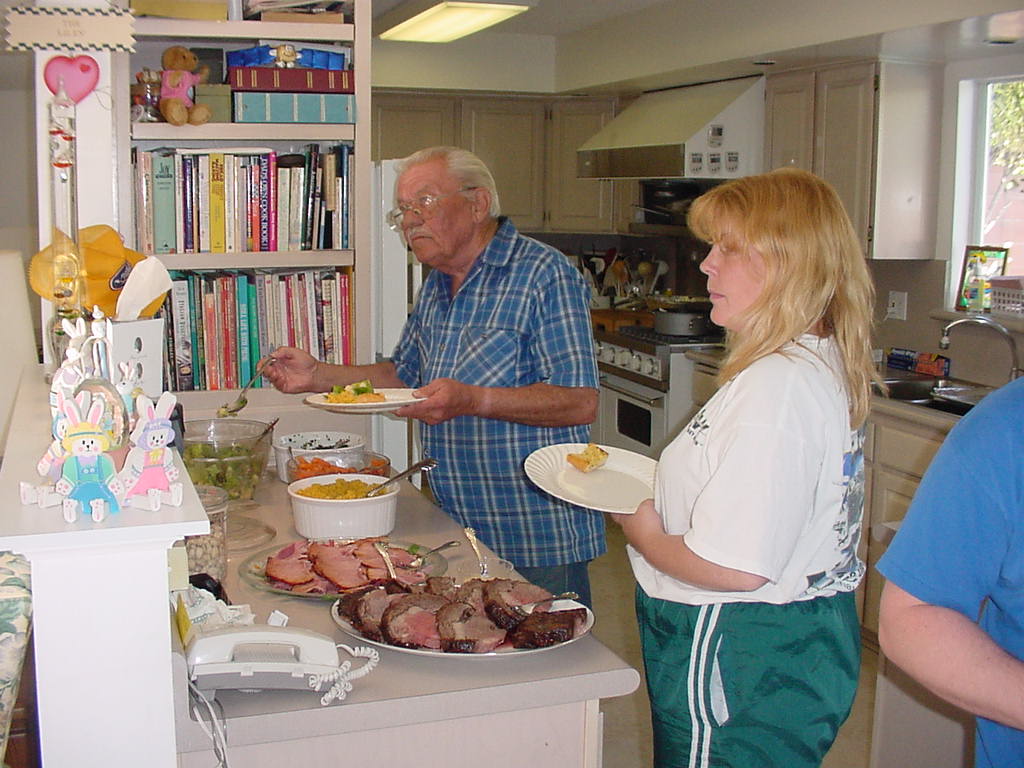 Dave and Colleen

Prime rib done perfectly

Aunt Edith's ham

Jackie and Mommy Colleen

Kat Robinson and Jackie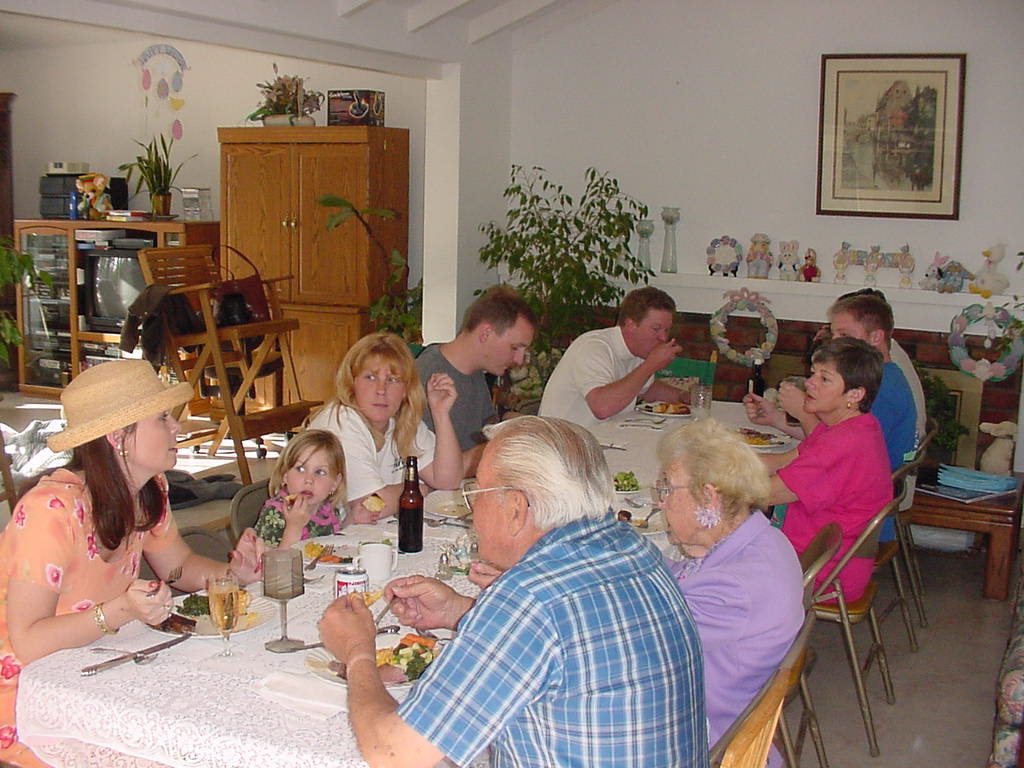 Time to eat

The old folks.... Edith, Kat, and Dave

Aunt Edith
Family Time

Jeanette with he happy face

Dave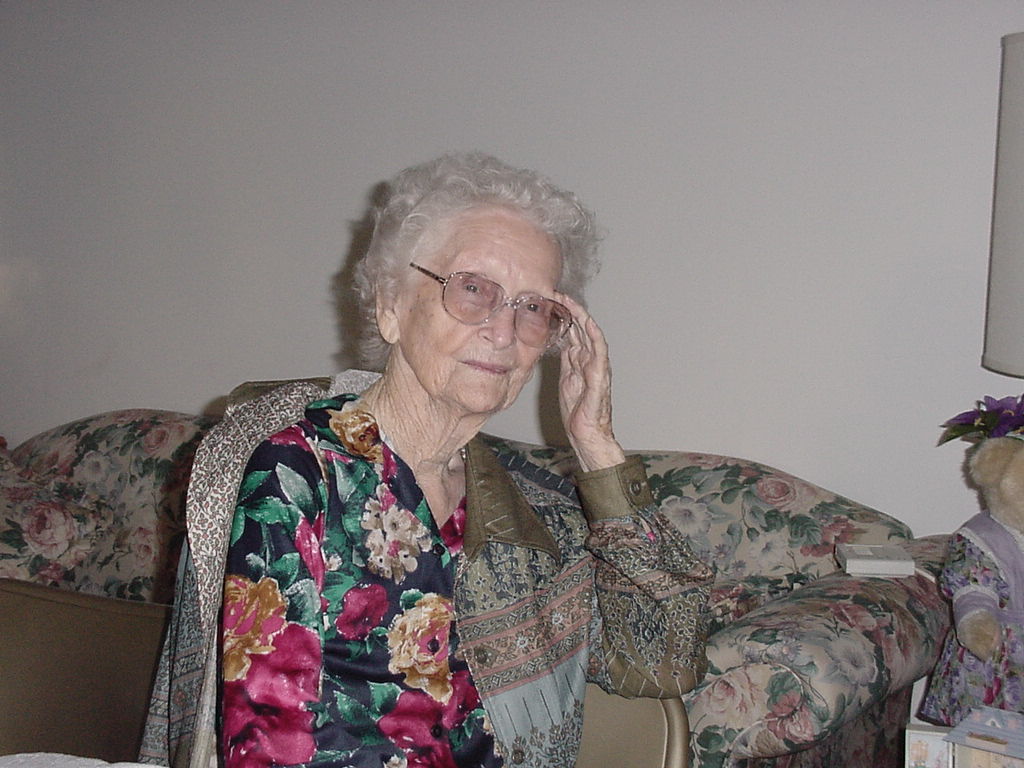 Aunt Edith

Colleen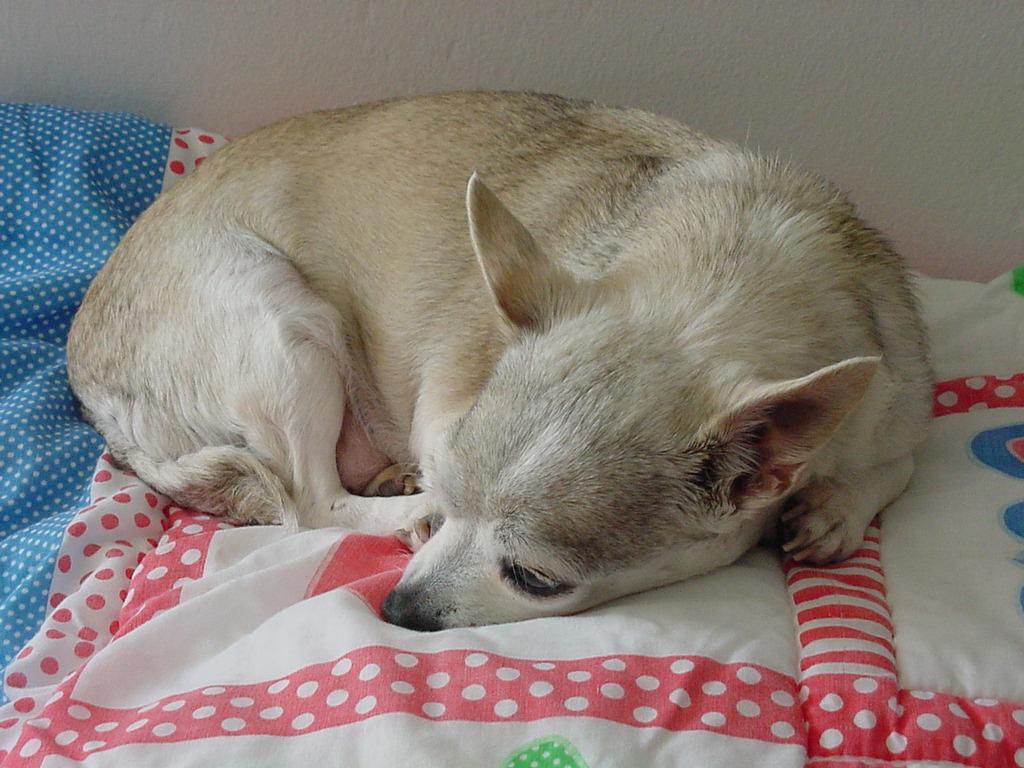 Tia the wonder dog