We Went To Old Ranch (Page Eight)
We are going to get spooked this evening... With Charlie and Alex it will be a frightening experience. Amy and Joe will make sure they do not get too scared! But with a Ninja and Mario with us, we are in excellent hands!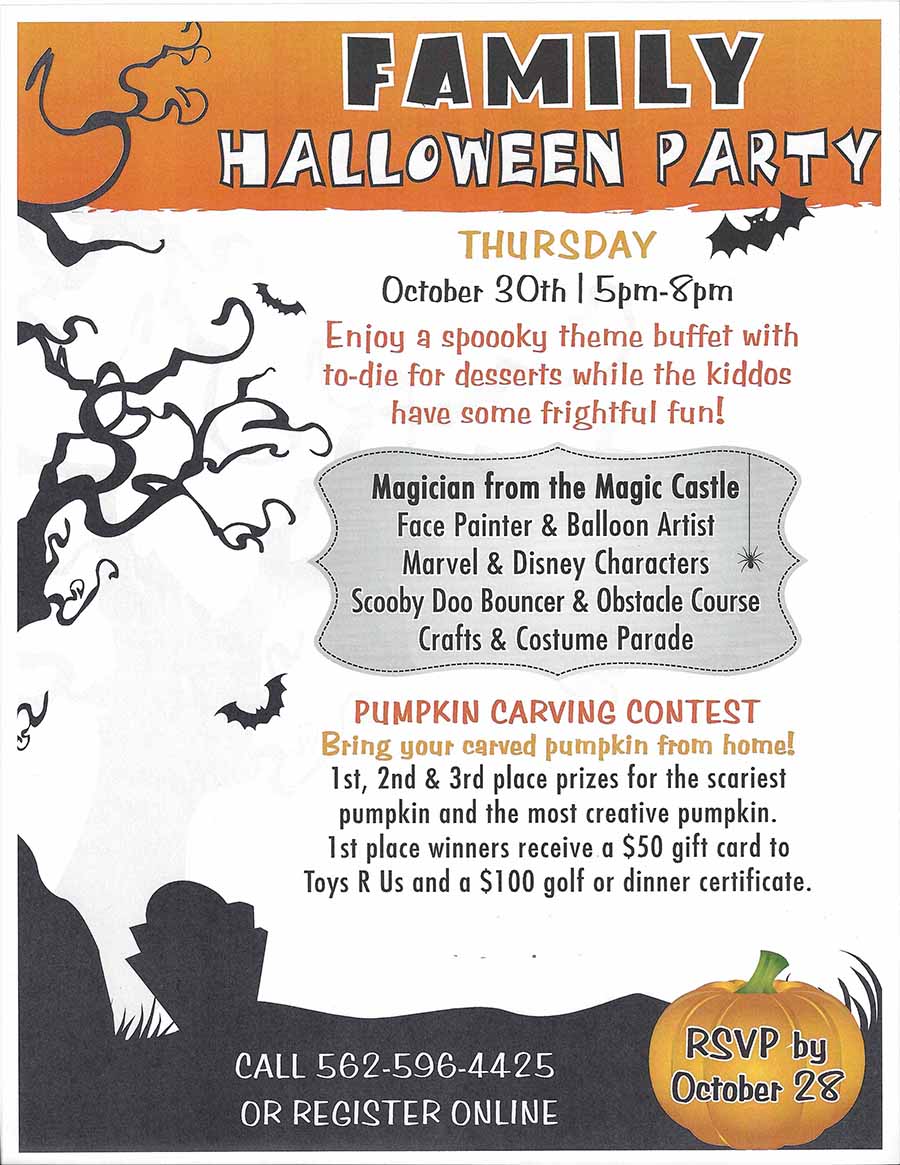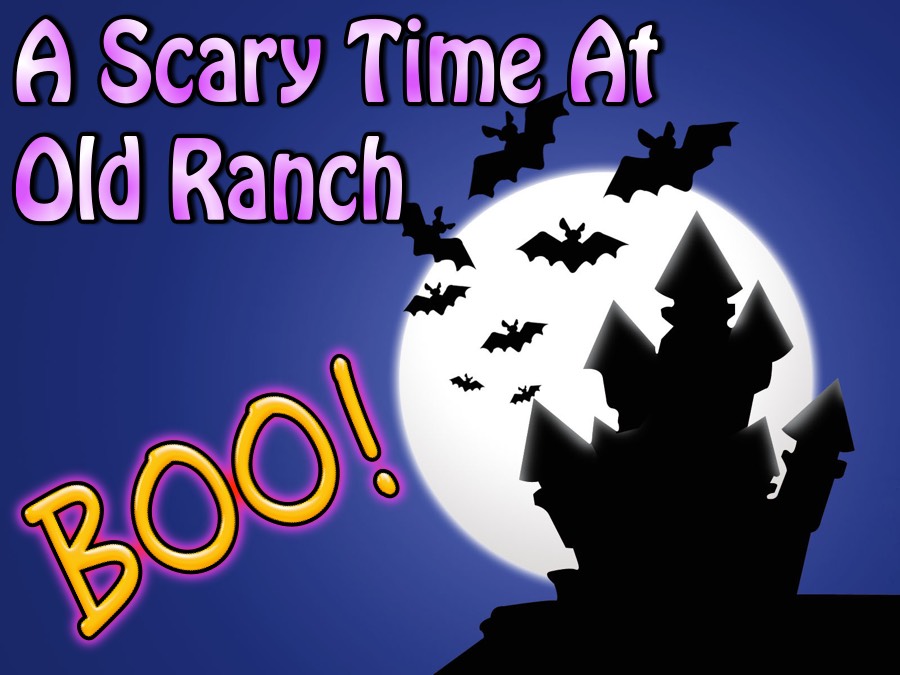 Come On In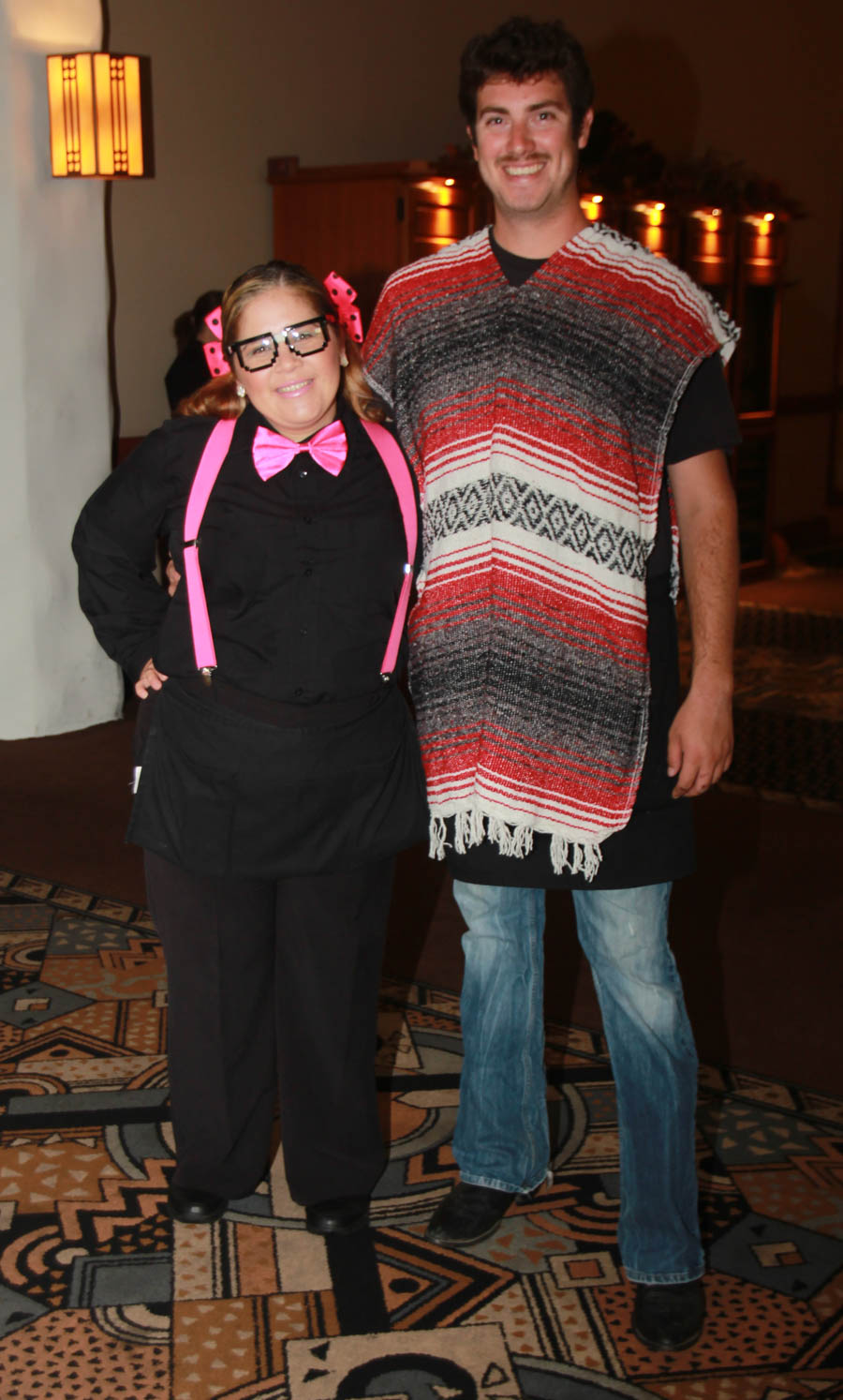 We were welcomed by the staff

We had just finished eighteen holes with James before running home to change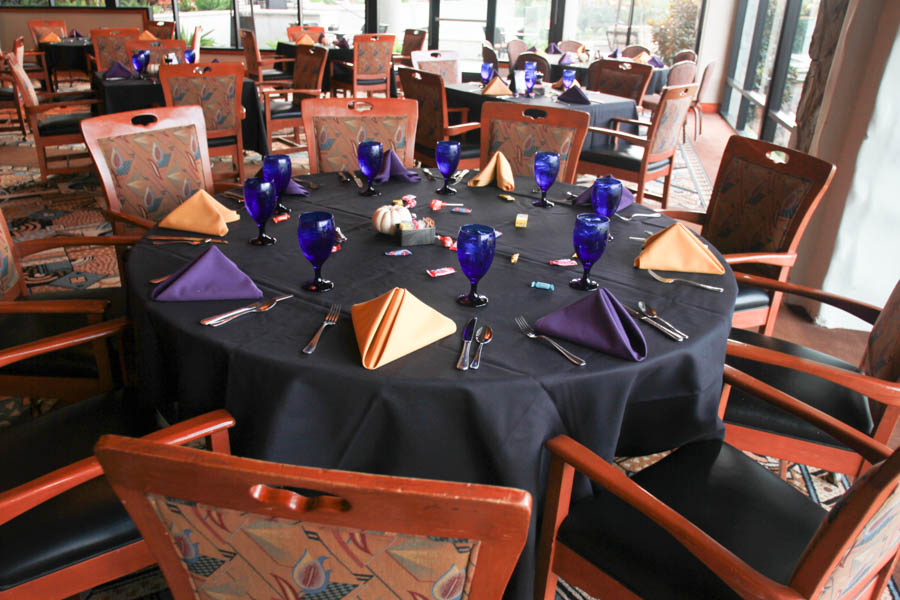 The tables were ready... We got into the dining room where it was "quiet"

"Please come this way..."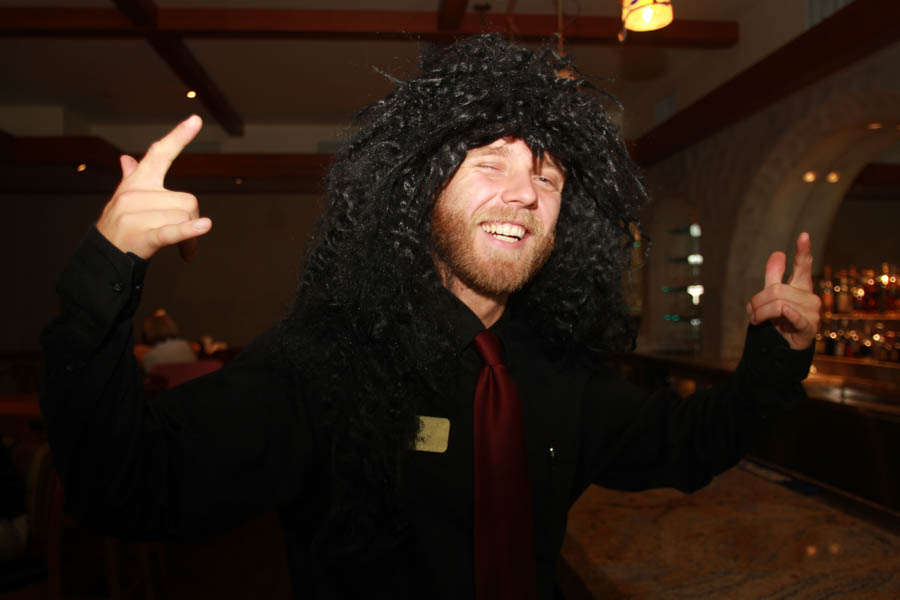 Scary!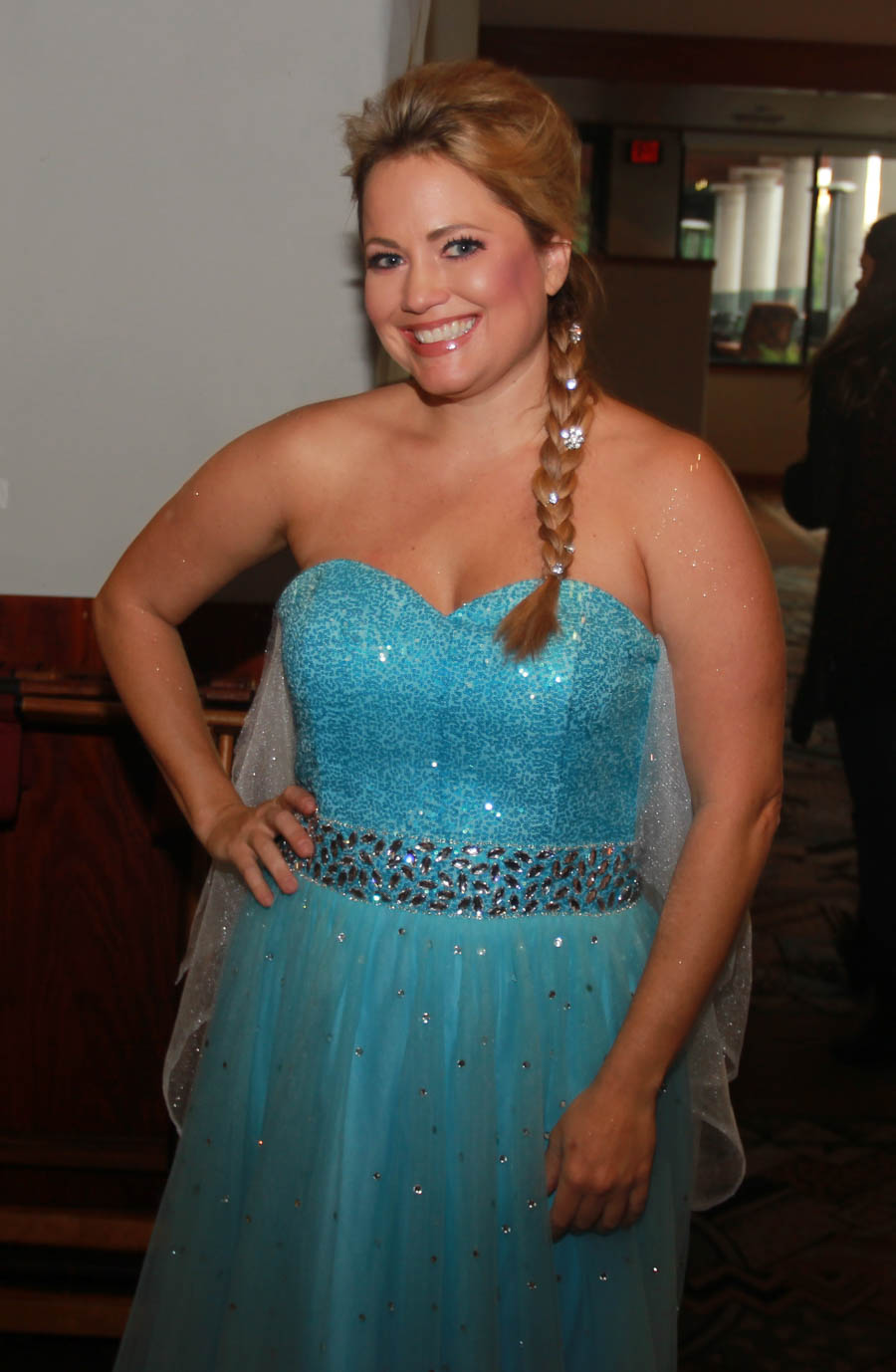 Renee is Elsa, Princess of Arendelle might show us her cryokinetic powers
Time To Feed The Varmits

Beware of Nija's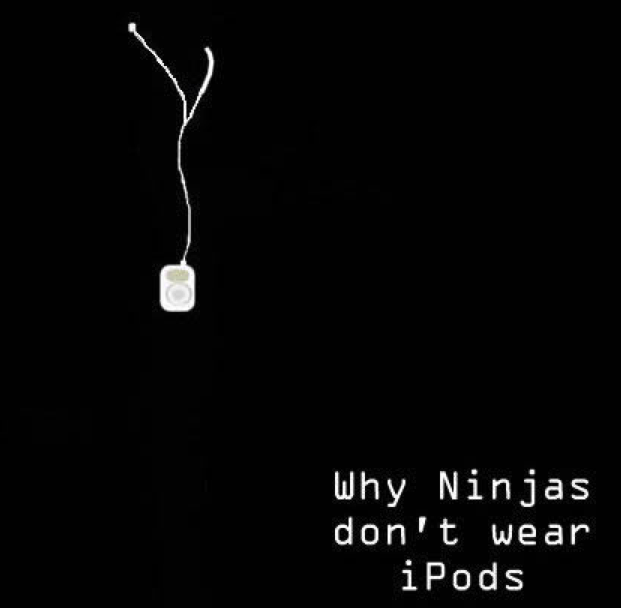 Green Mac And Cheese???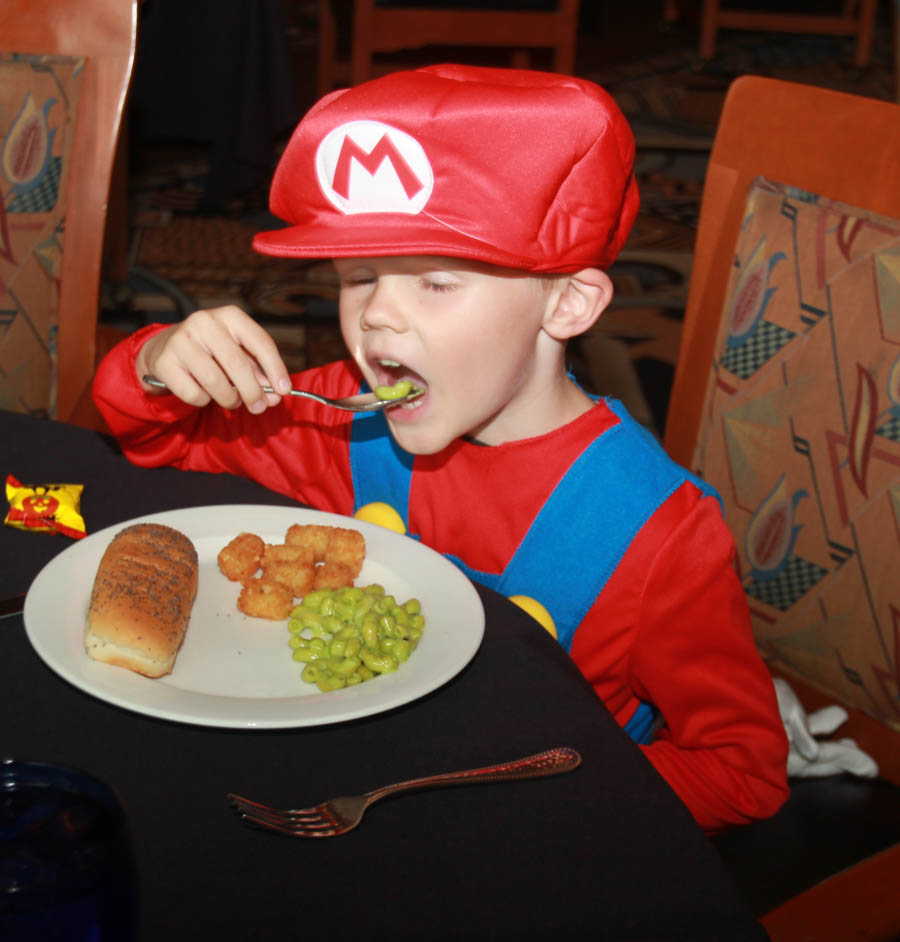 Brave Alex... He tried the Green Mac & Cheese... and liked it!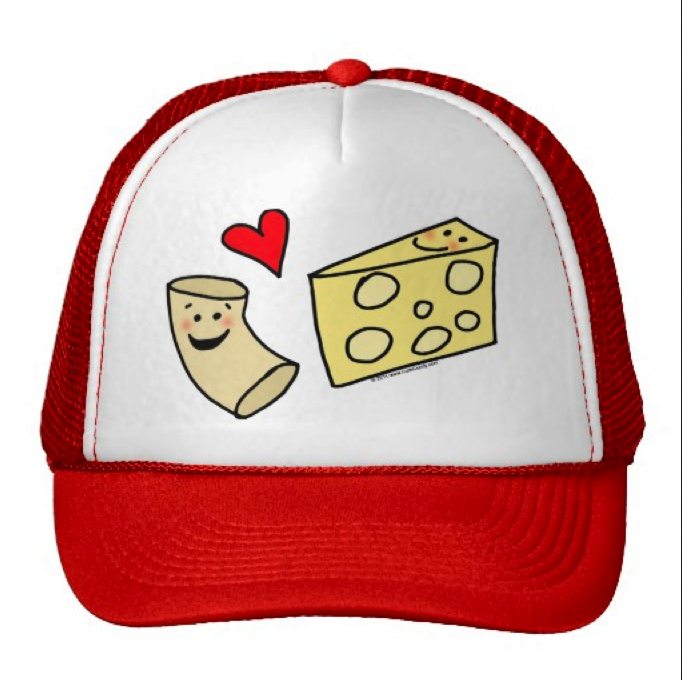 Alex's other hat when he is not Mario
Did You Know? - Mario is a fictional character in the Mario video game franchise, created by Nintendo's Japanese video game designer, Shigeru Miyamoto.
Serving as the company's mascot and the eponymous protagonist of the series, Mario has appeared in over 200 video games since his creation.
Depicted as a short, pudgy, Italian plumber who resides in the Mushroom Kingdom, his adventures generally center upon rescuing Princess Peach from the Koopa villain Bowser. His younger brother is Luigi.
The Mario franchise is the best-selling video game franchise of all time.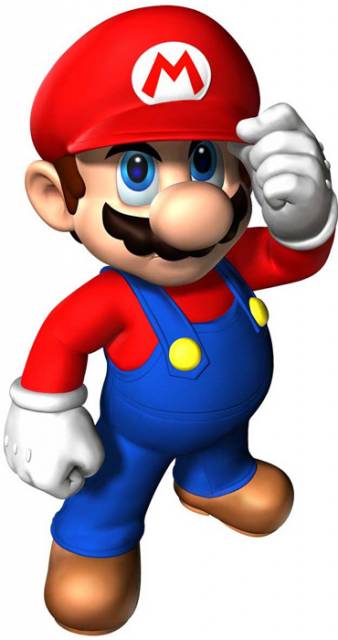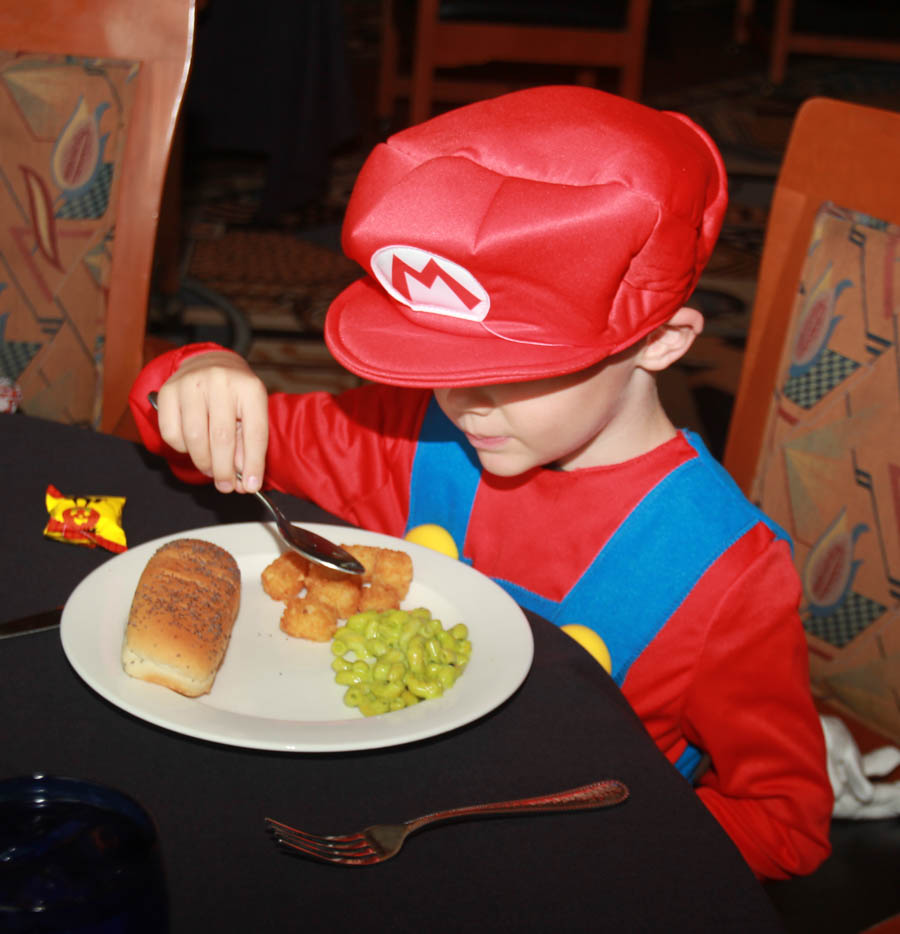 "Hey... Green is good! I thought it was a vegetable!"
We didn't tell him it was pureed spinach

Poor Mom is on a diet... Not really... Kids must dine first

"Hey... Who is that man coming this way?"
It Magic Time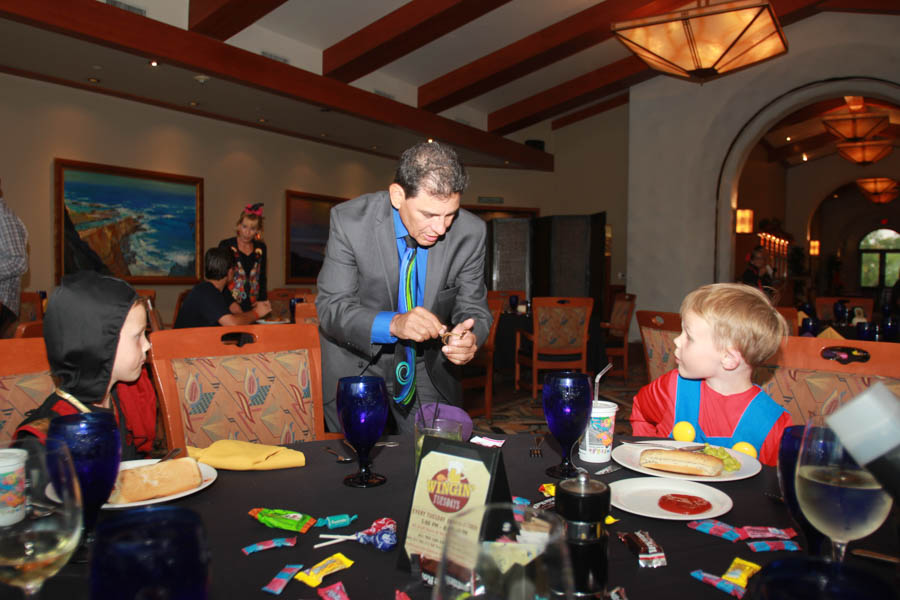 "Keep an eye on the little transparent purse"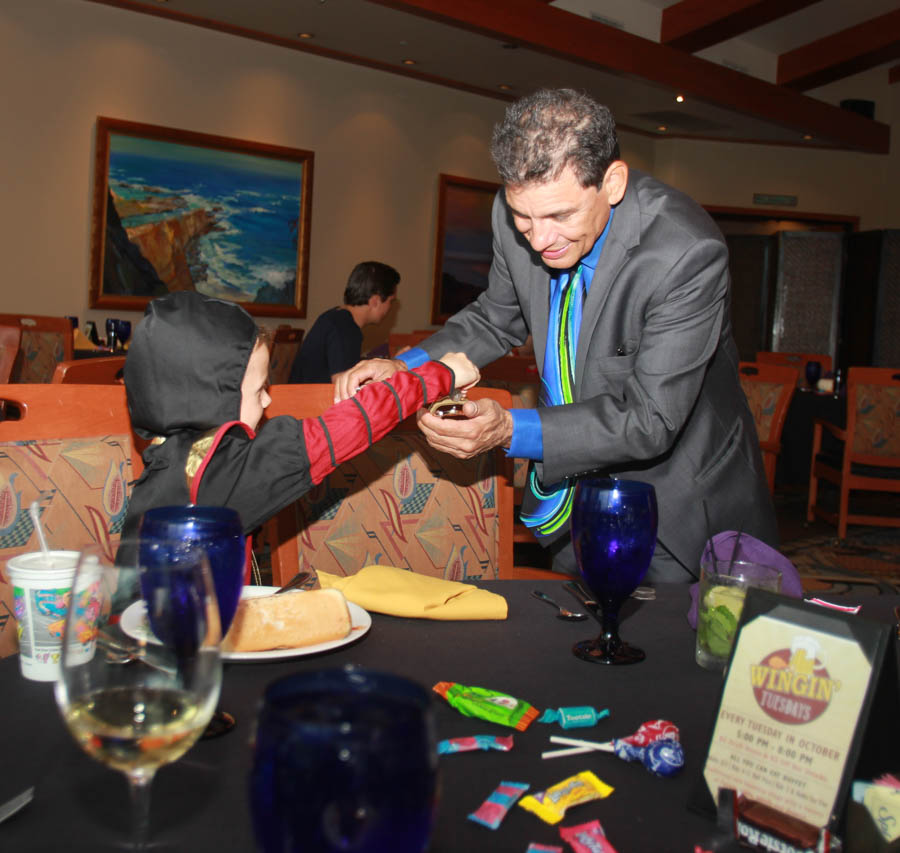 How did Charlie get a coin from the empty purse??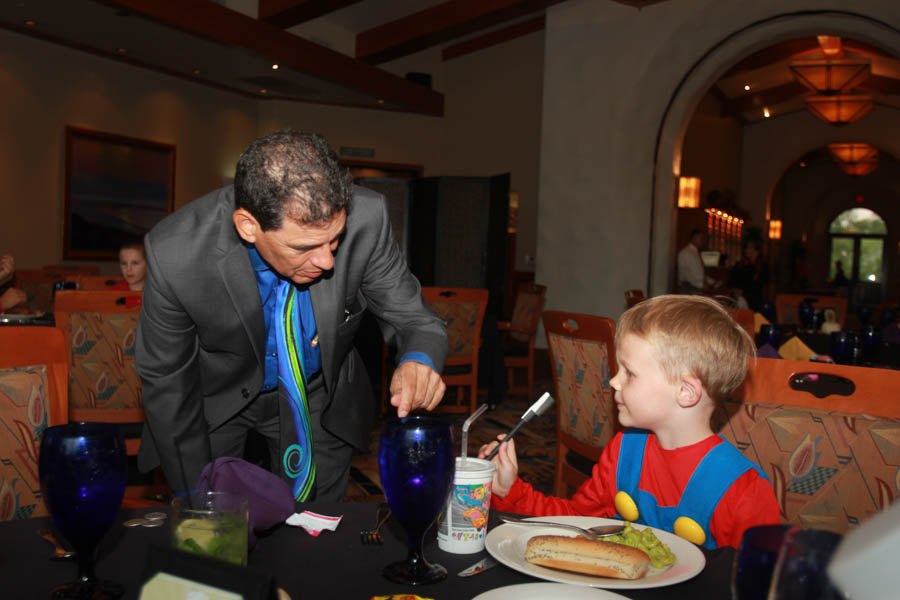 Alex is going to say the magic words... Abracadabra
Did You Know? - The first known mention of the word was in the third century AD in a book called Liber Medicinalis (sometimes known as De Medicina Praecepta Saluberrima) by Quintus Serenus Sammonicus, physician to the Roman emperor Caracalla, who in chapter 51 prescribed that malaria sufferers wear an amulet containing the word written in the form of a triangle: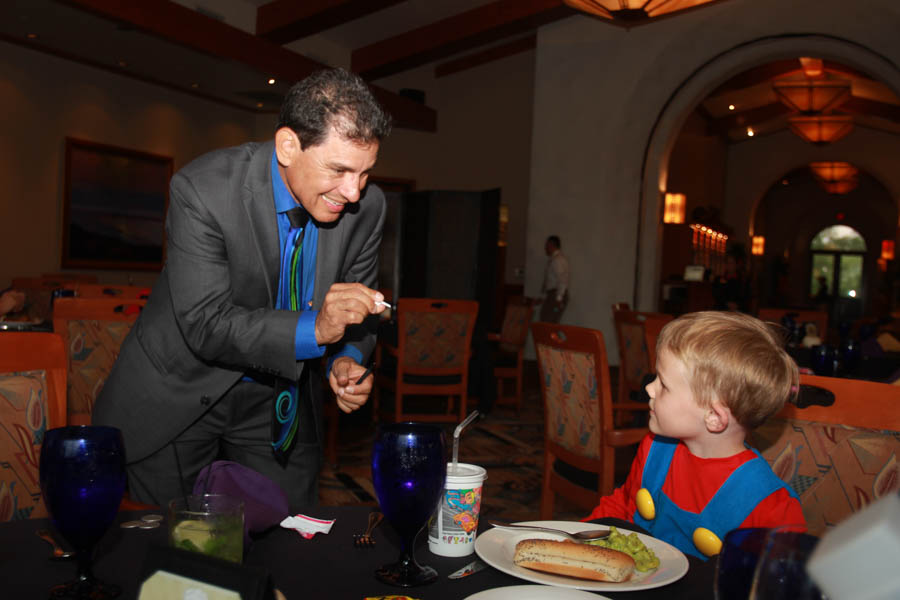 Alex sees the coin... Interest is peaked!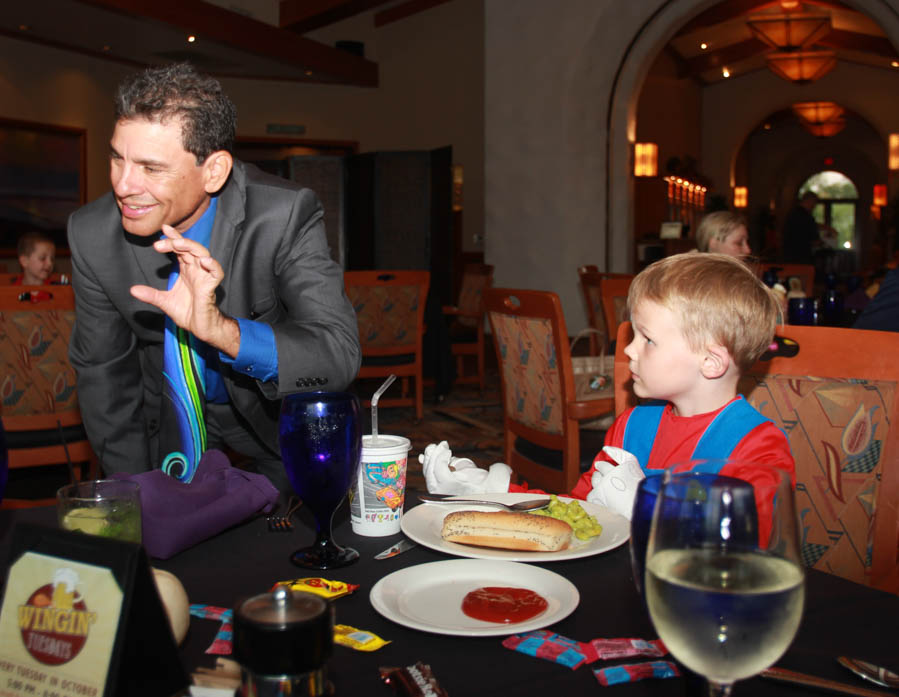 The kids are spellbound... So were the adults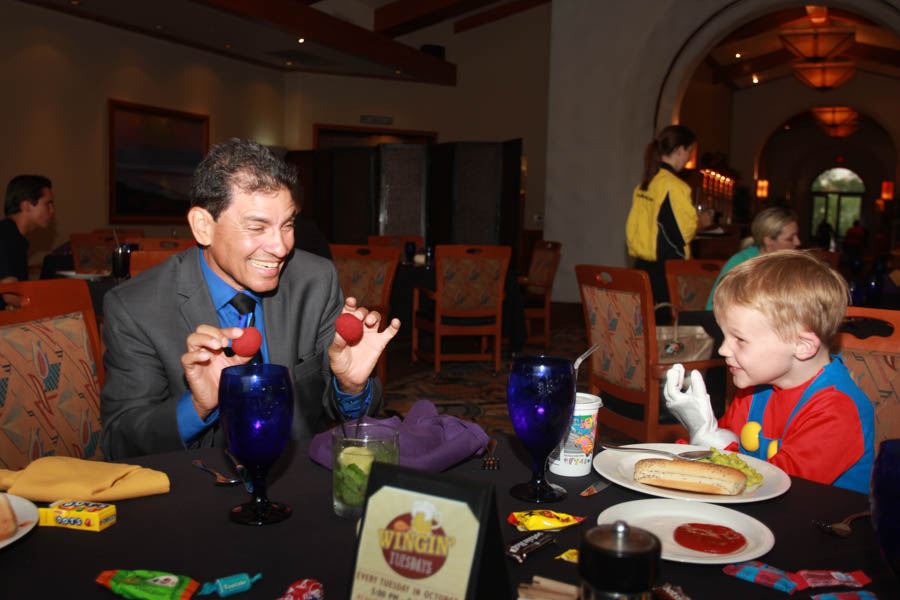 "How did he make two out of one??"
Let's Watch The Sunset And Let Mom Eat In Peace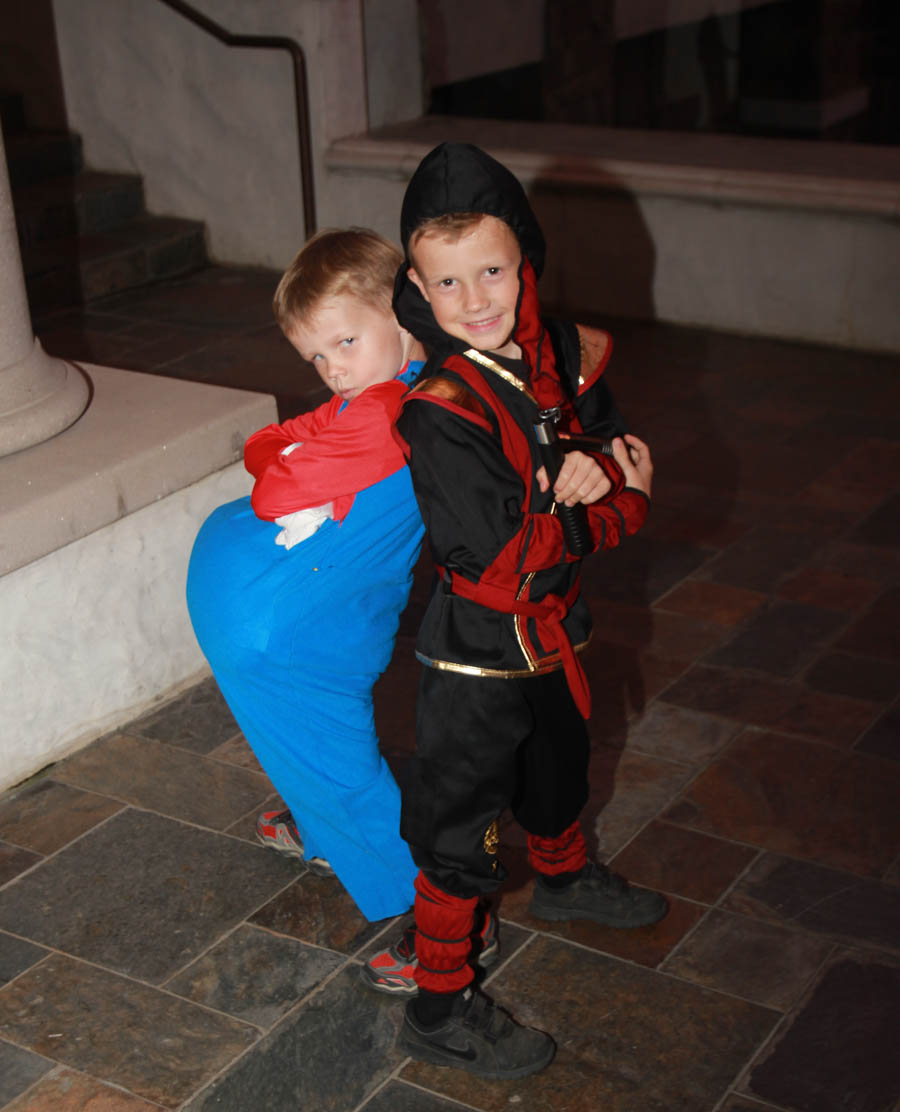 Mario and the Ninja... Sounds like a good title for a TV Series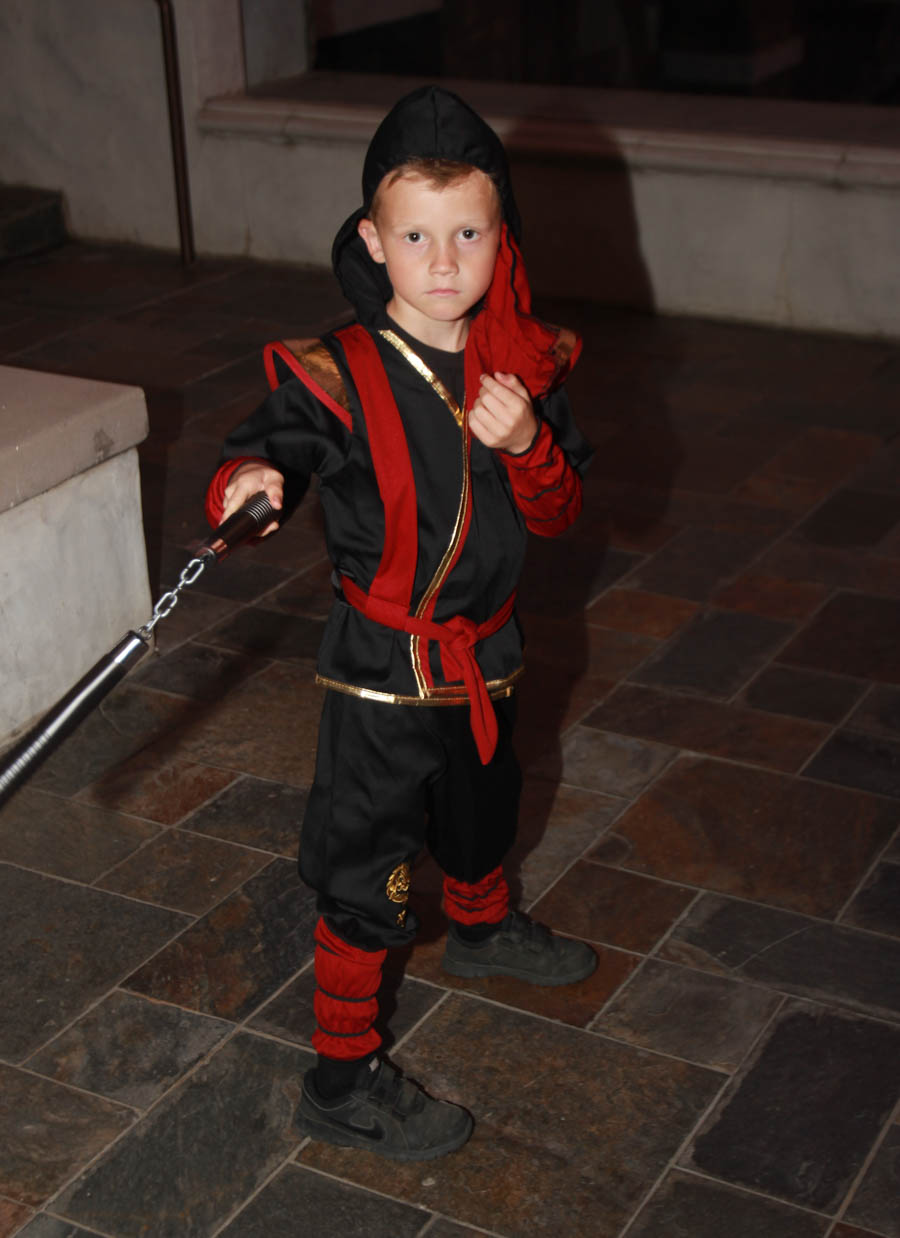 We are safe... Ninja Charlie is on patrol!
Did You Know? - A ninja or shinobi was a covert agent or mercenary in feudal Japan. The functions of the ninja included espionage, sabotage, infiltration, and assassination, and open combat in certain situations.
Their covert methods of waging war contrasted the ninja with the samurai, who observed strict rules about honor and combat.
The shinobi proper, a specially trained group of spies and mercenaries, appeared in the Sengoku or "warring states" period, in the 15th century, but antecedents may have existed in the 14th century, and possibly even in the 12th century.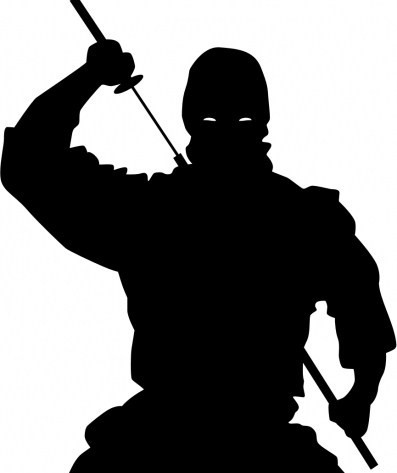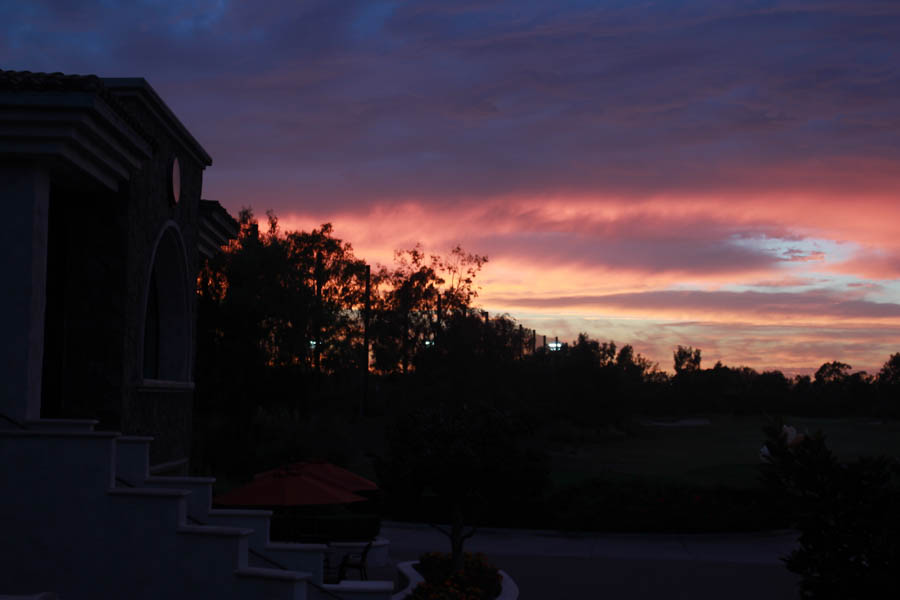 The sun was setting in the West... It was beautiful this evening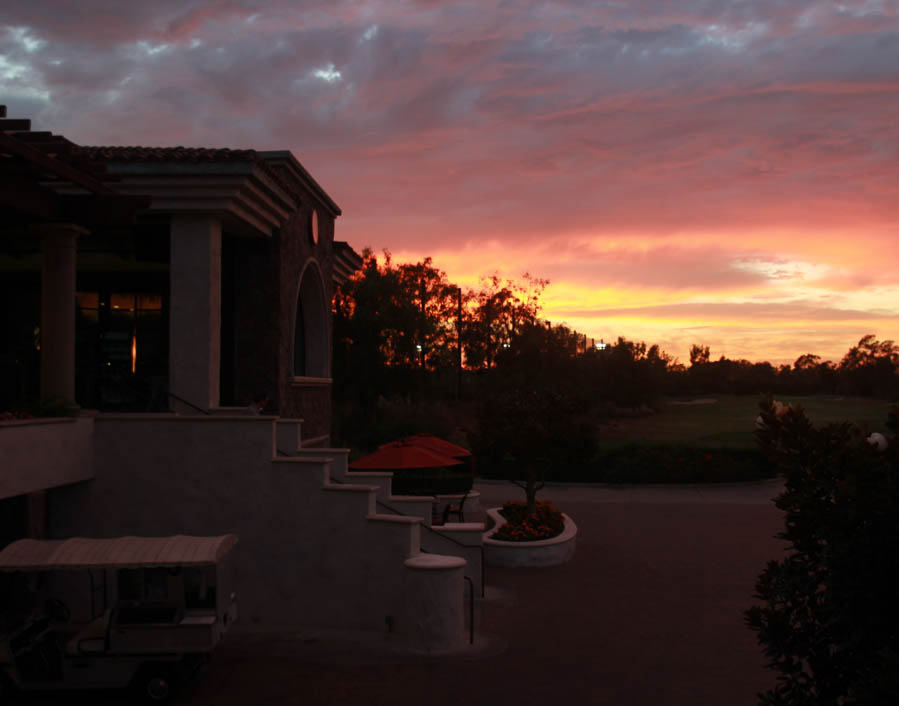 The sky is on fire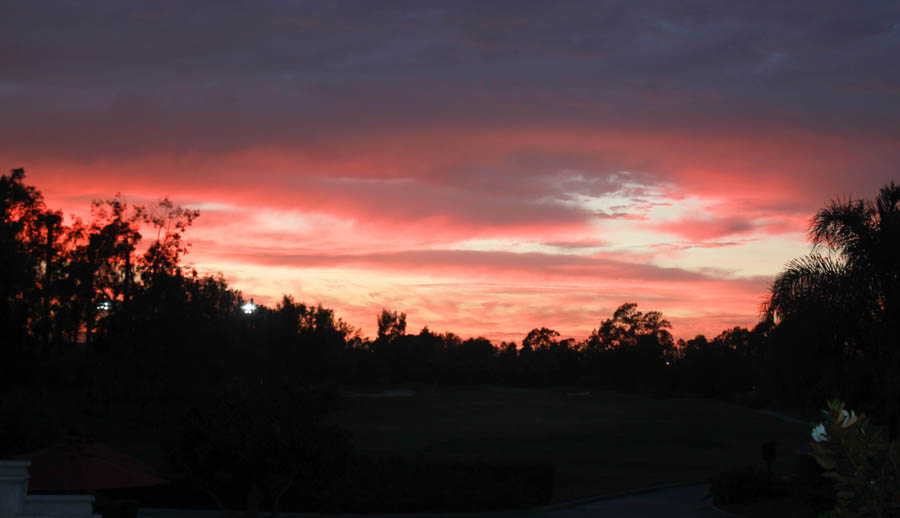 Now you know why the cowboys ride into the sunset... It's purdy!
Meanwhile Back Inside We Are Treated To A Unique Costume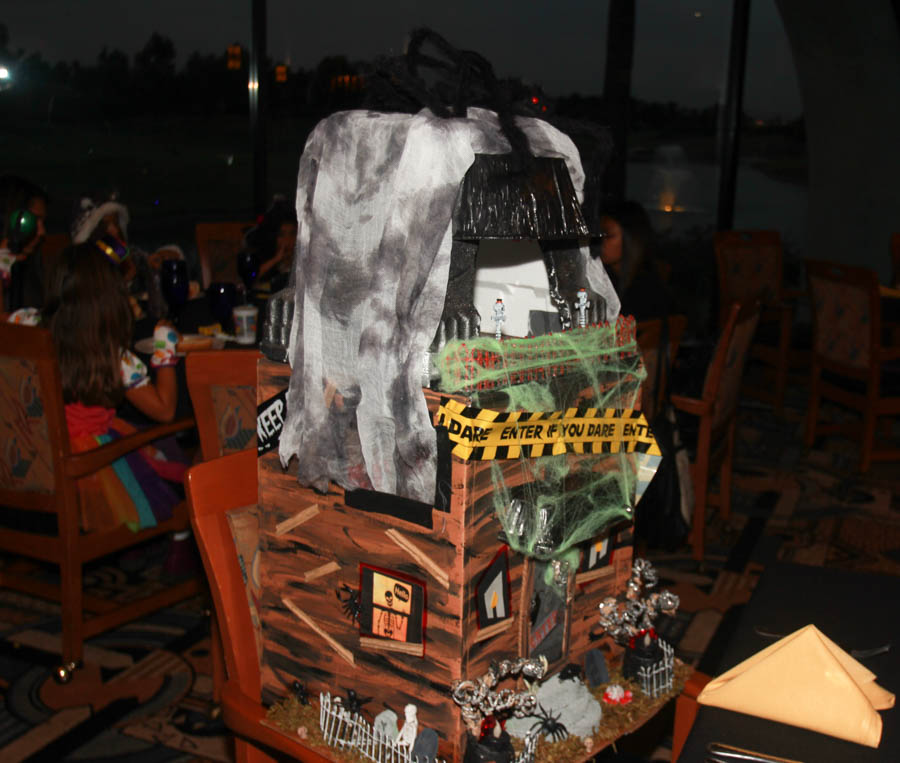 This is, believe it or now, a "Haunted house costume"
It's wearer is outside bouncing up a storm

"No... I am not a haunted house... but I am decorated for the holiday!"
Heading To The Wilder Part Of The Party

The famous "White Pumpkin"
Did You Know? - Orange is so yesterday. White pumpkins, once a novelty, are becoming increasingly common, and these intriguing white orbs are all the rage when it comes to chic autumn decorating.
But what is a white pumpkin? These albinos with natural white skin have been bred by pumpkin growers, and seeds for specific varieties, such as Lumina, Cotton Candy or miniature Baby Boo, can be purchased and planted.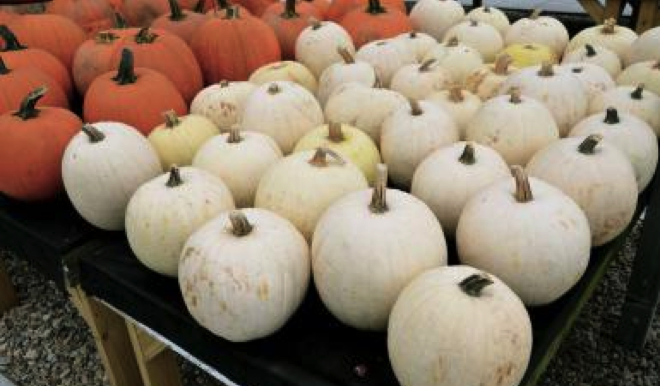 Mom and Dad wait patiently to see Alex and Charlie get painted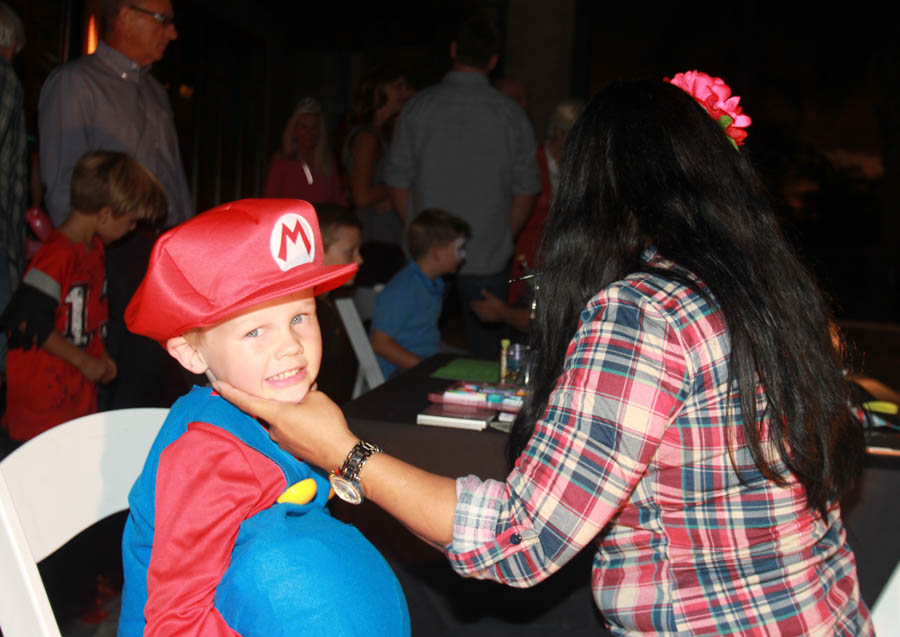 "Hold still" - This we have to witness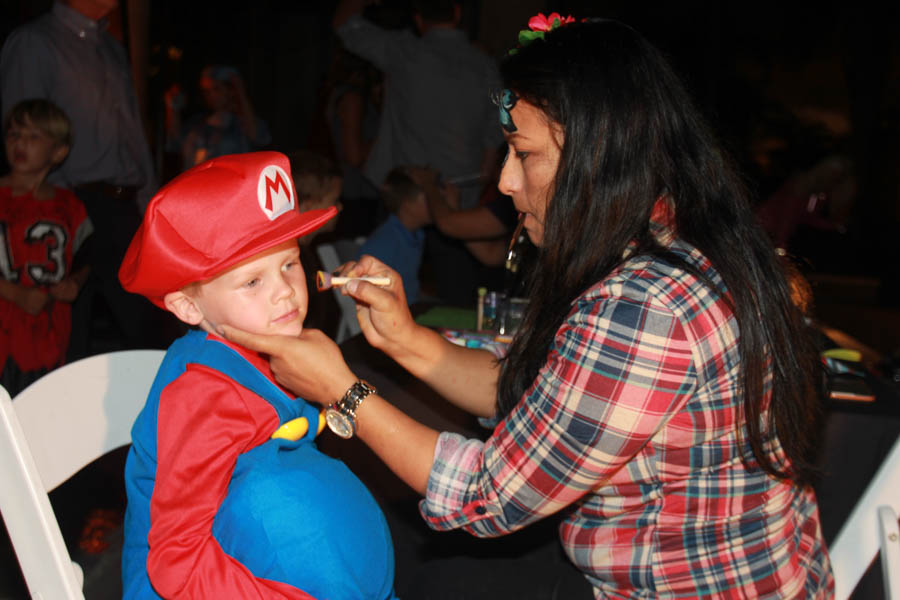 "Hang on... It might be cold"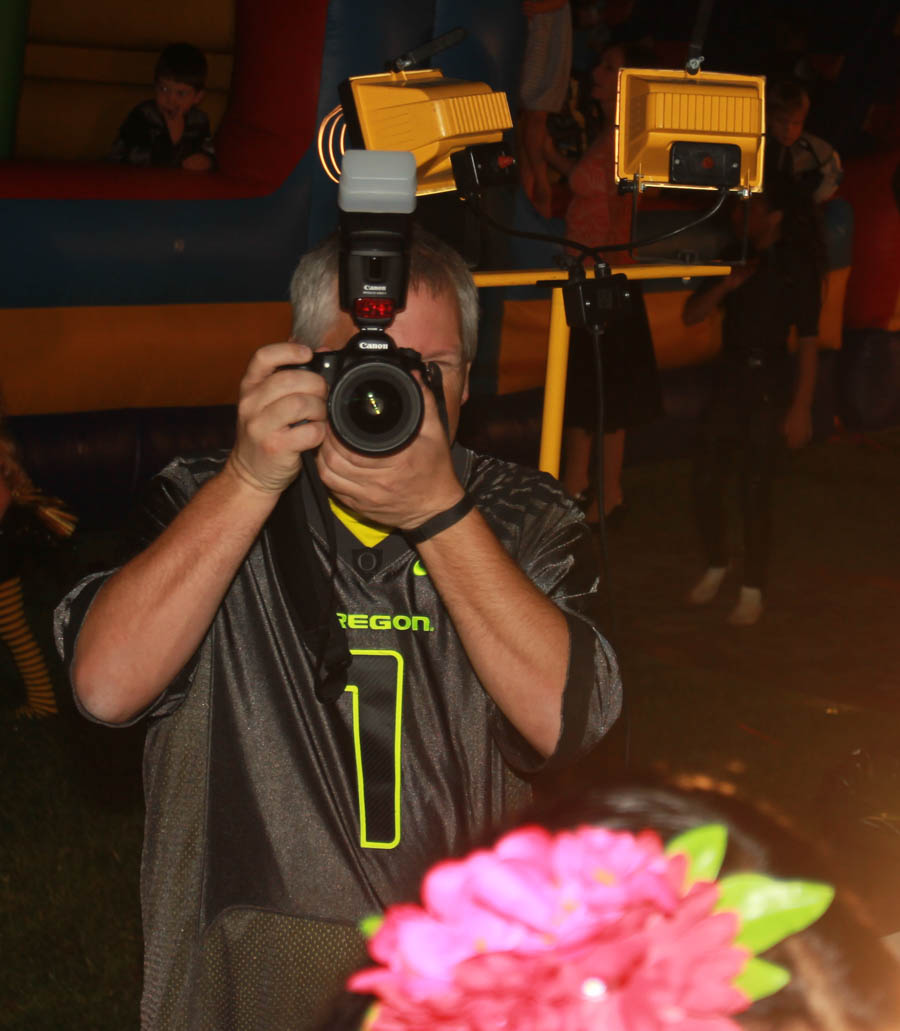 Snap Click Snap Snap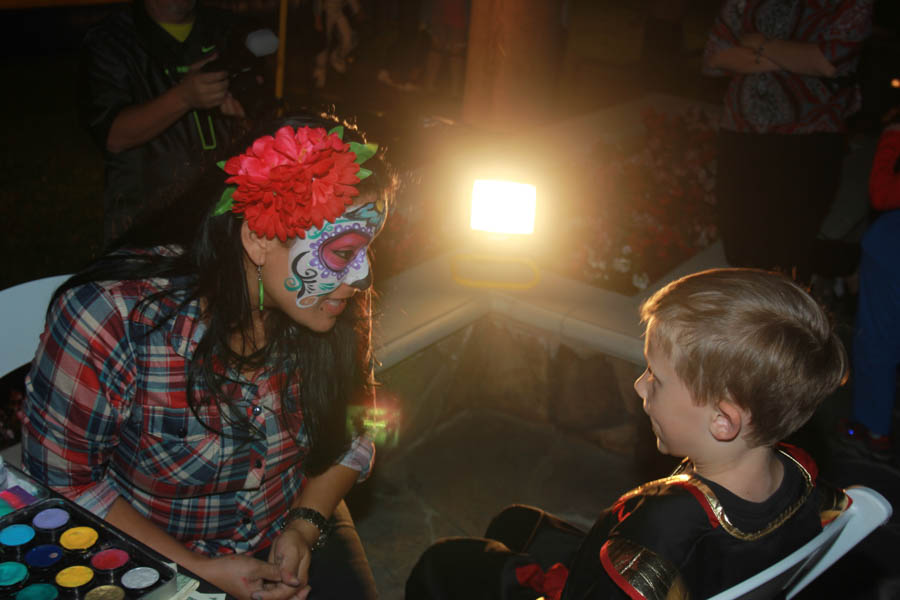 "So... What would you like Charlie?"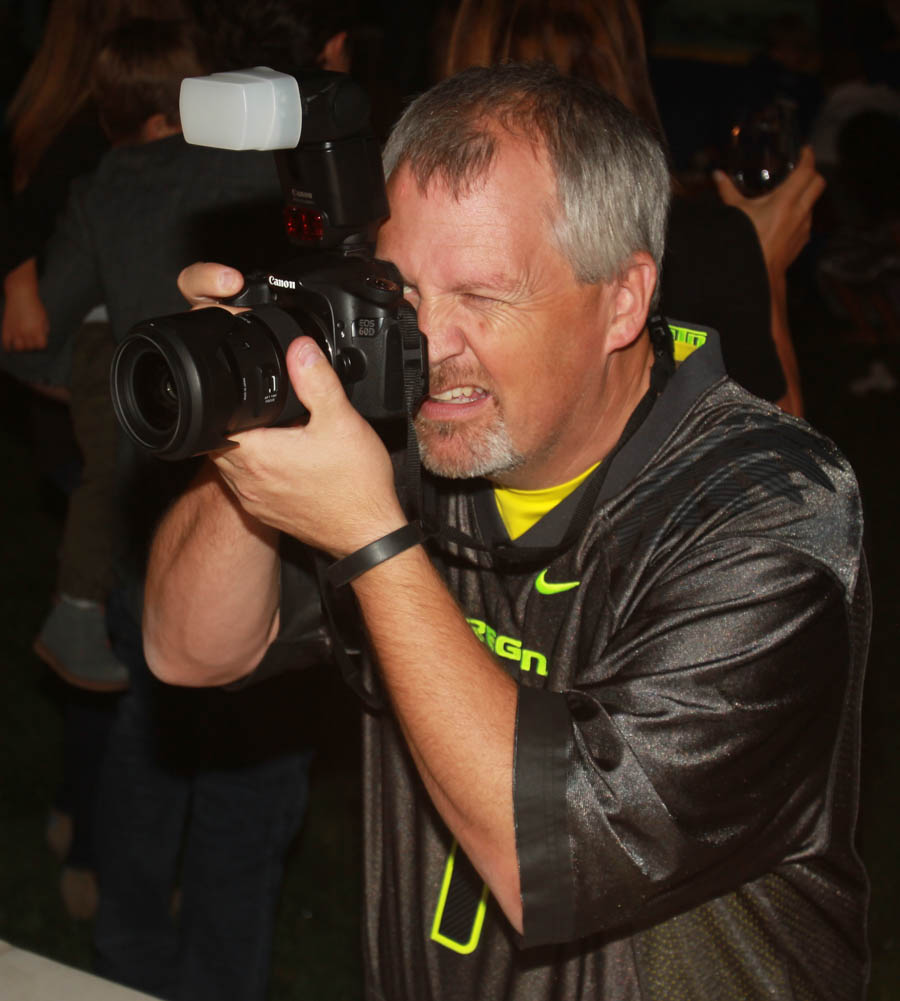 Dad is not going to miss this shot

Remember do not yell "FIRE!"

"Hey... It almost matches Mom's blouse"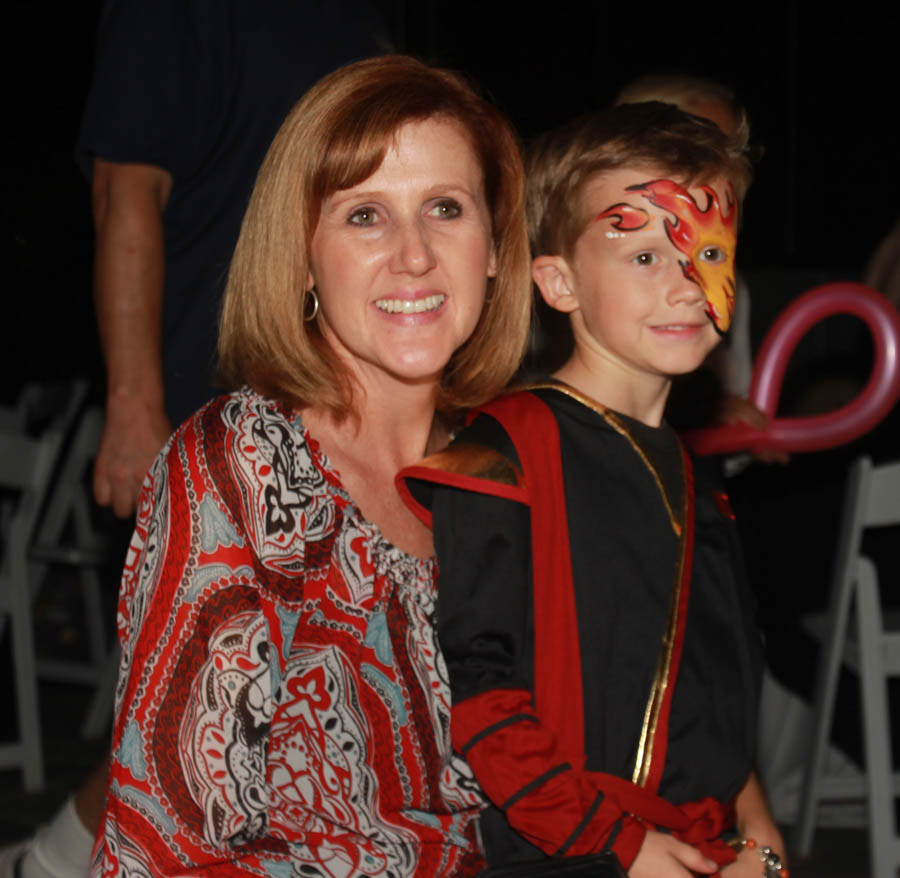 "No I think I won't have it done"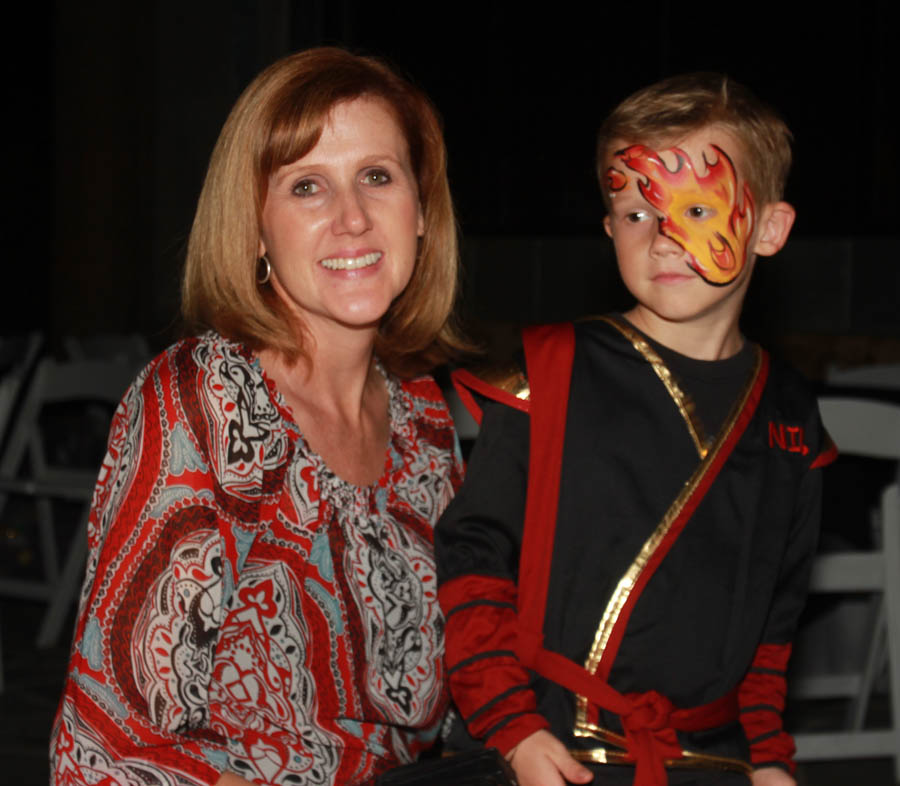 "Oh come on Mom...."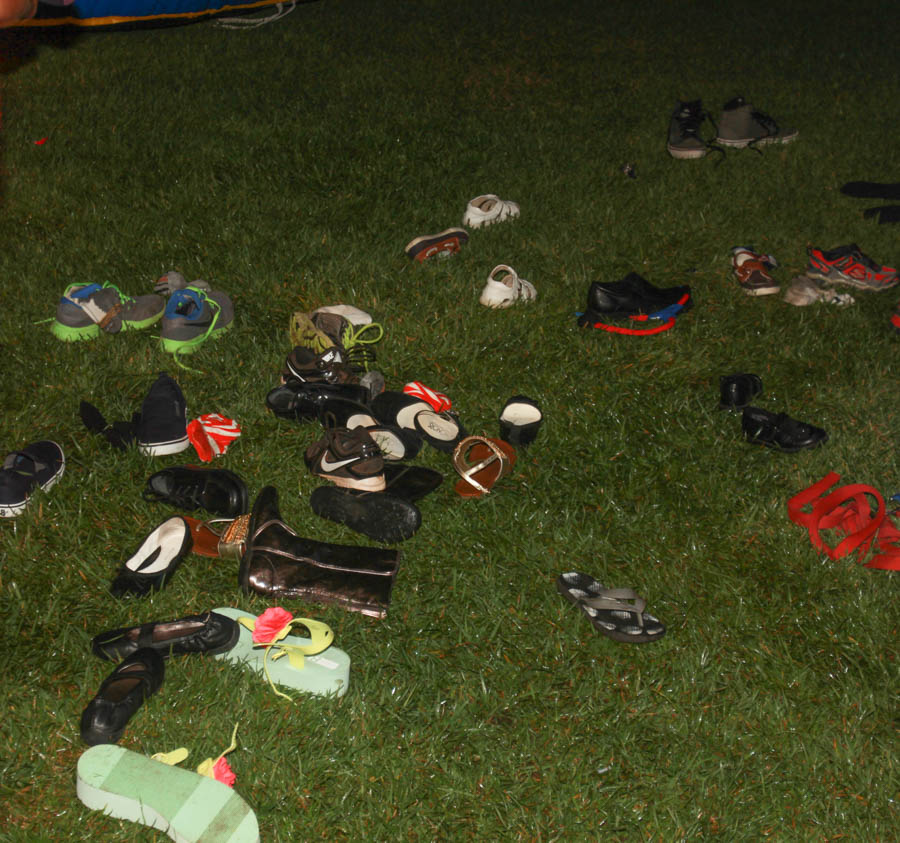 Evidence of a bouncy house somewhere nearby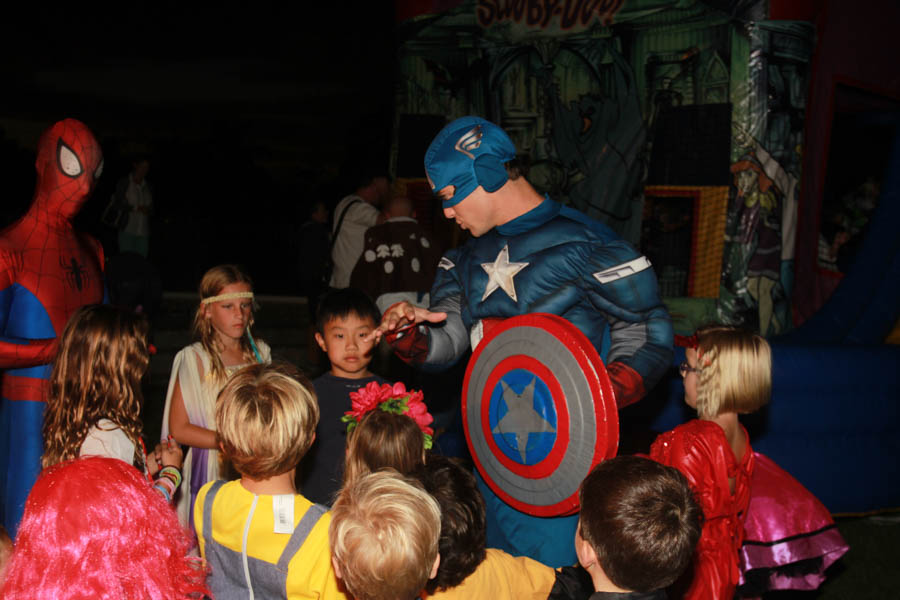 Spiderman and Captain America were keeping the kids occupied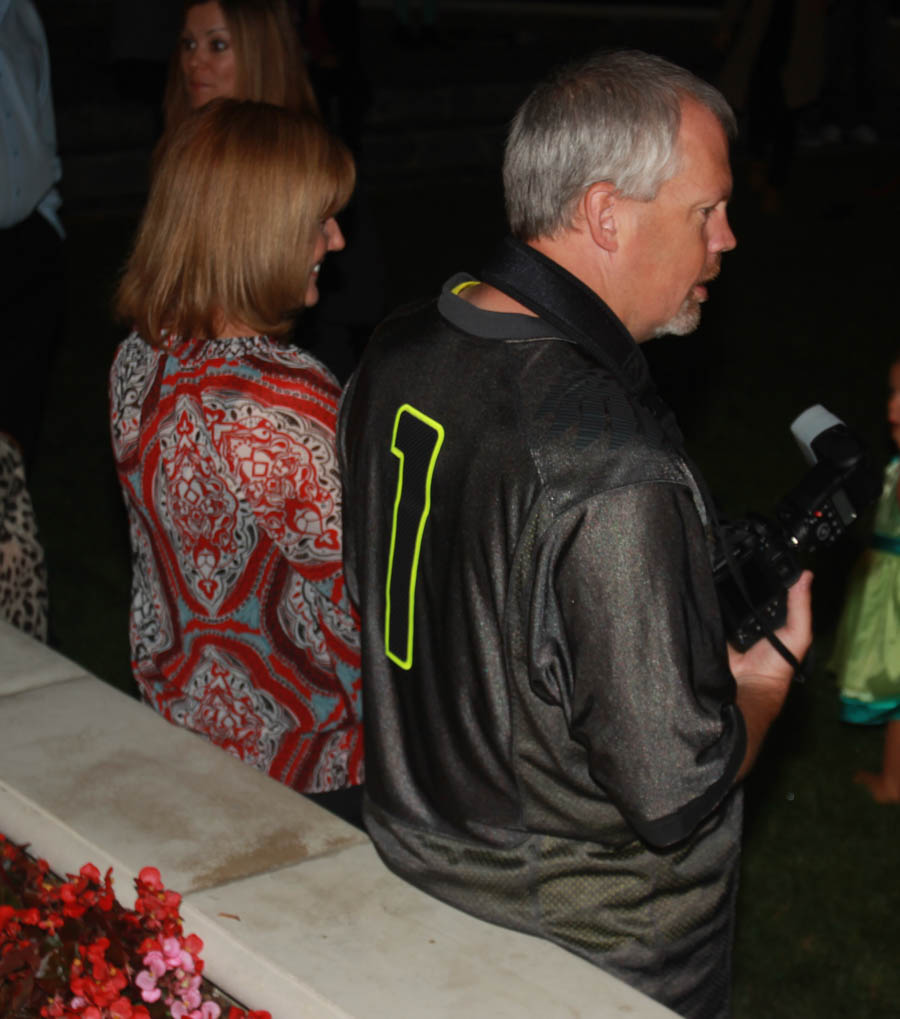 "Dear... Which ones are ours?"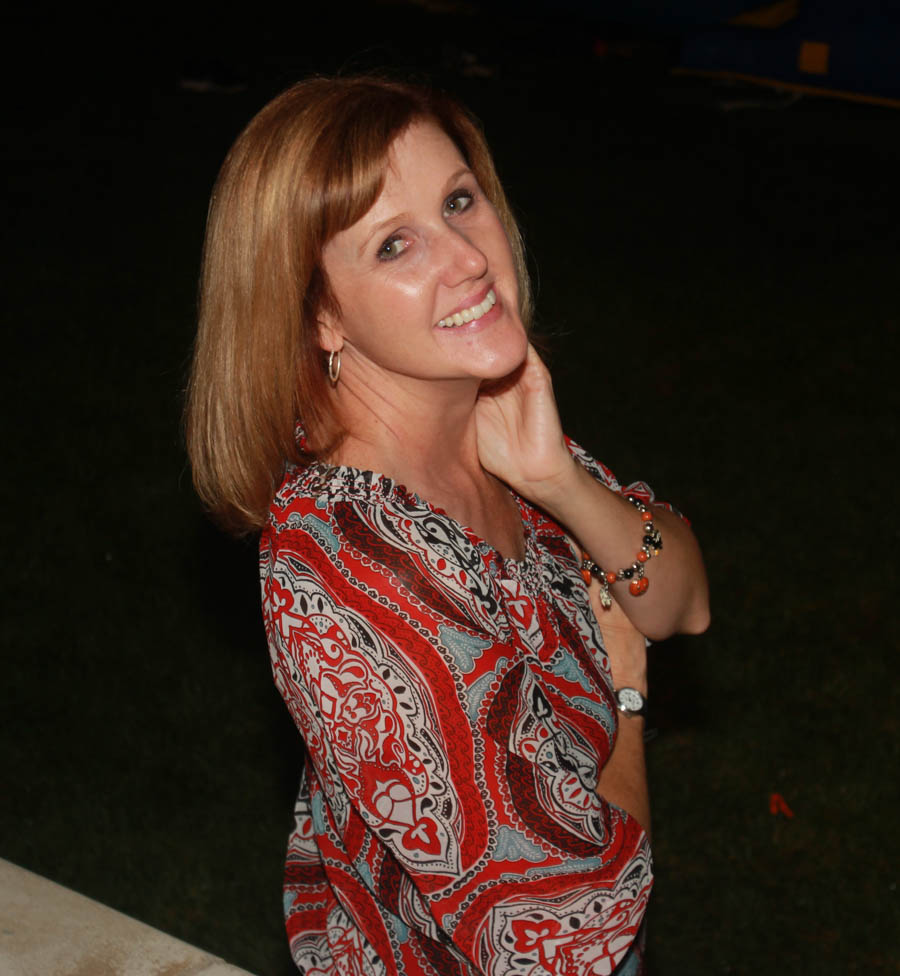 "He is just kidding"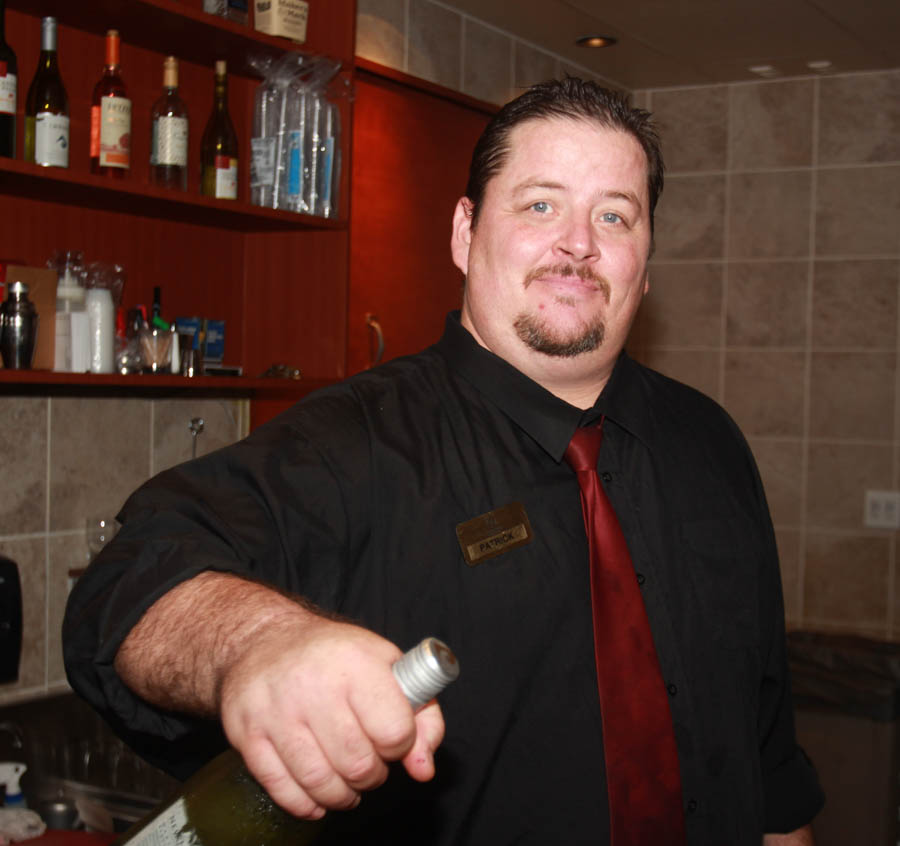 We stopped for a glass of wine on the way back inside