The commercialization of Halloween in America did not start until the 20th century, beginning perhaps with Halloween postcards (featuring hundreds of designs) which were most popular between 1905 and 1915.
Dennison Manufacturing Company, which published its first Hallowe'en catalog in 1909, and the Beistle Company were pioneers in commercially made Halloween decorations, particularly die-cut paper items.
In North America, unmarried women were frequently told that if they sat in a darkened room and gazed into a mirror on Halloween night, the face of their future husband would appear in the mirror. br />
However, if they were destined to die before marriage, a skull would appear. The custom was widespread enough to be commemorated on greeting cards from the late nineteenth and early twentieth centuries.
Cards From Times Past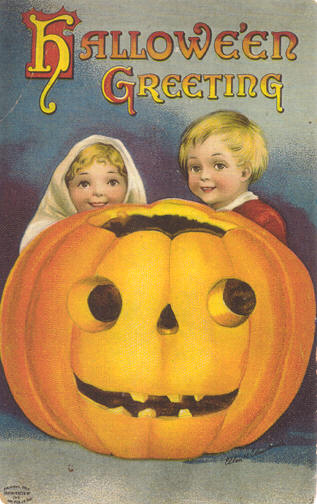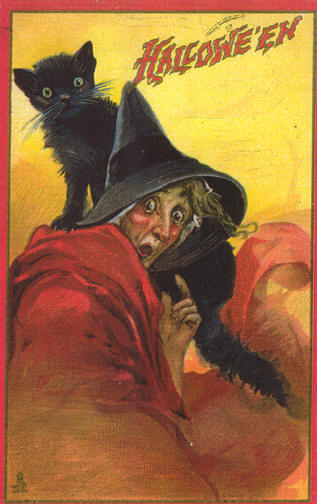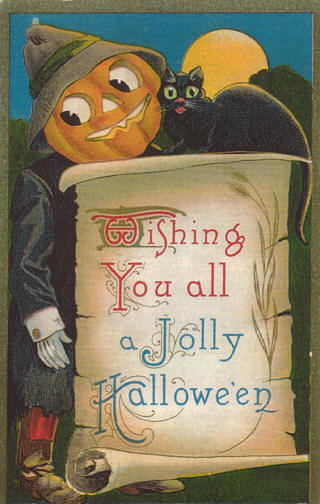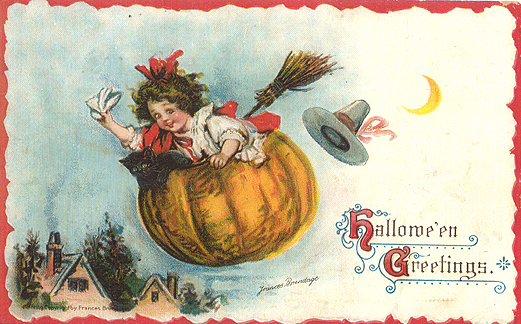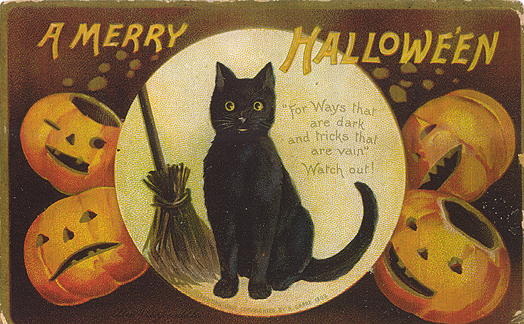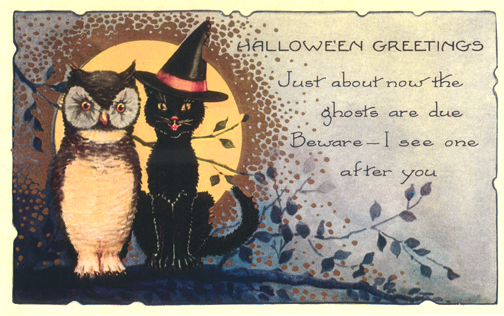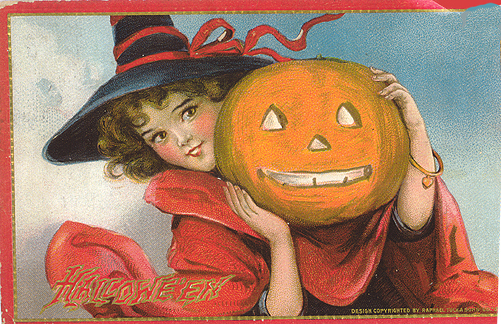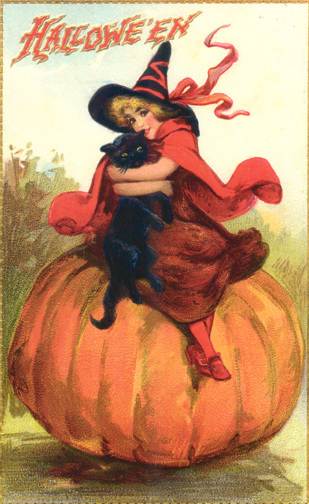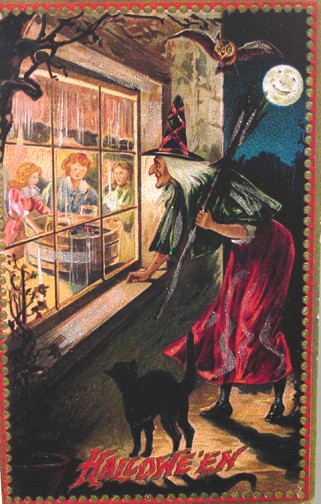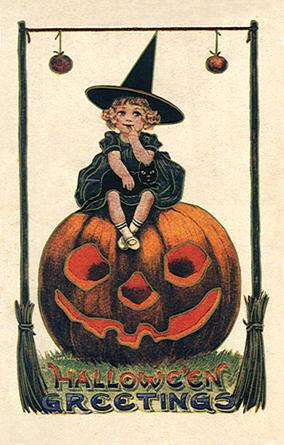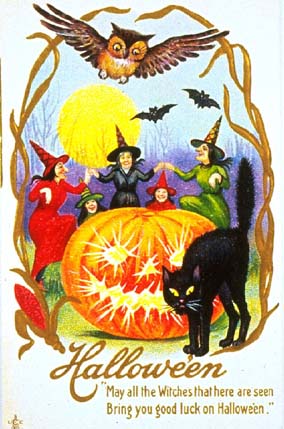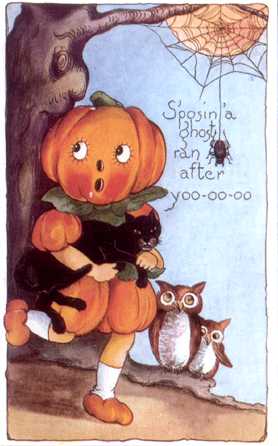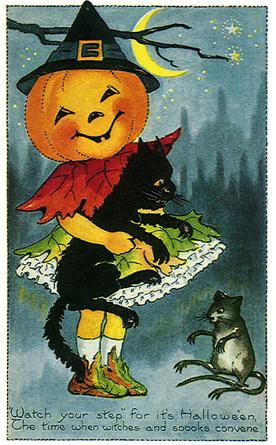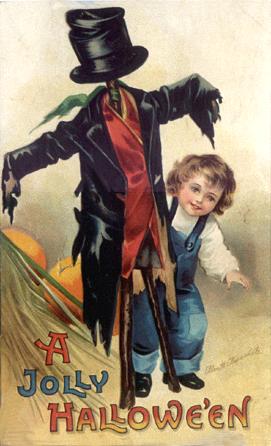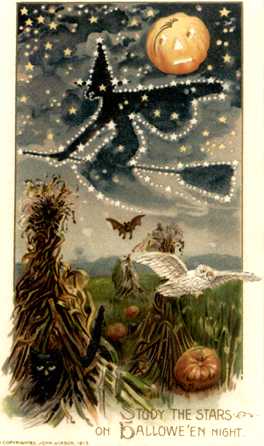 The New And The Old