Twenty-One Years Sharing Halloween On The Internet!
Mary and I are celebrating Halloween in our new home this year! Join us for the fun!
Roger's Gardens was our first official Halloween event and we went with Colleen to see the spooky things, get some flowers for our party coming up, and have a libation at The Farmhouse! Tis was our second year together at Roger's at Halloween time!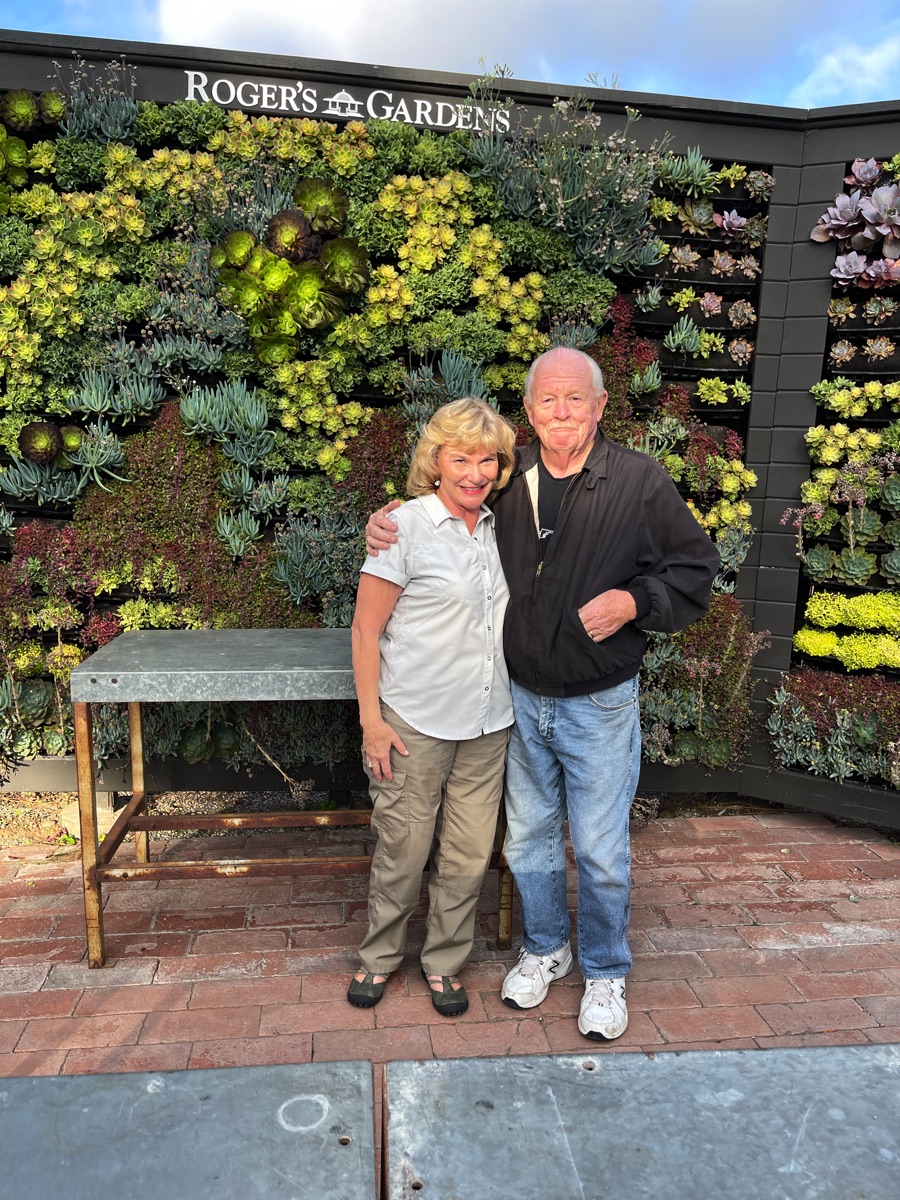 Our next event was to decorate for Halloween at our new home, Casa Valencia! It was interesting combining our collection of "stuff". Our decorations date back to the dark ages of the 1980s! We had assistance from Colleen who was visiting.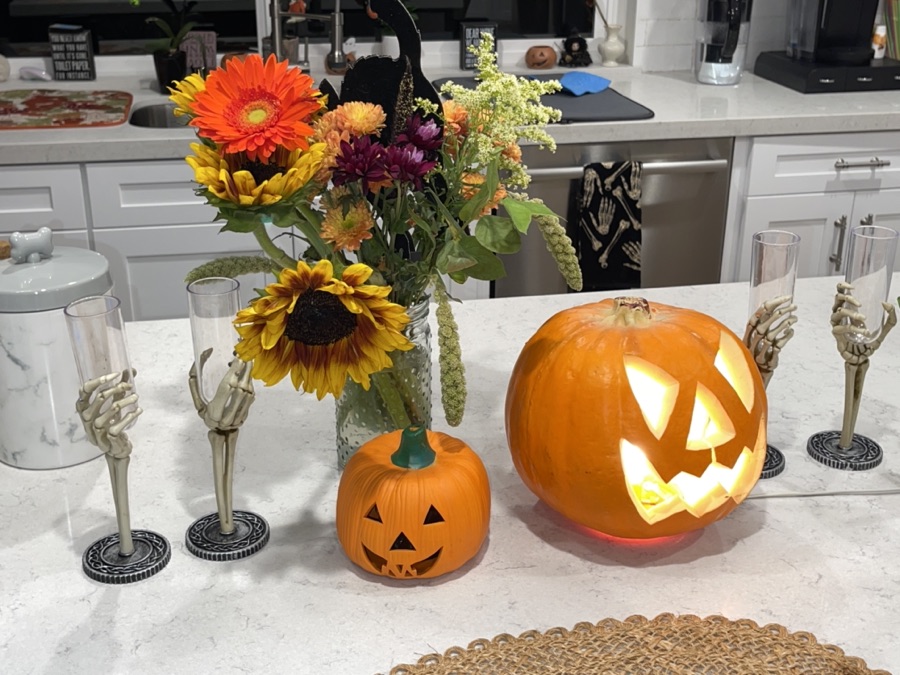 May we HAND you a glass of champagne?
Our next adventure was Oktoberfest at the Phoenix Club. We met the Belle Of The Ball singing songs from "A Sound Of Music"! She brightens every room she enters and she has another career once she retires!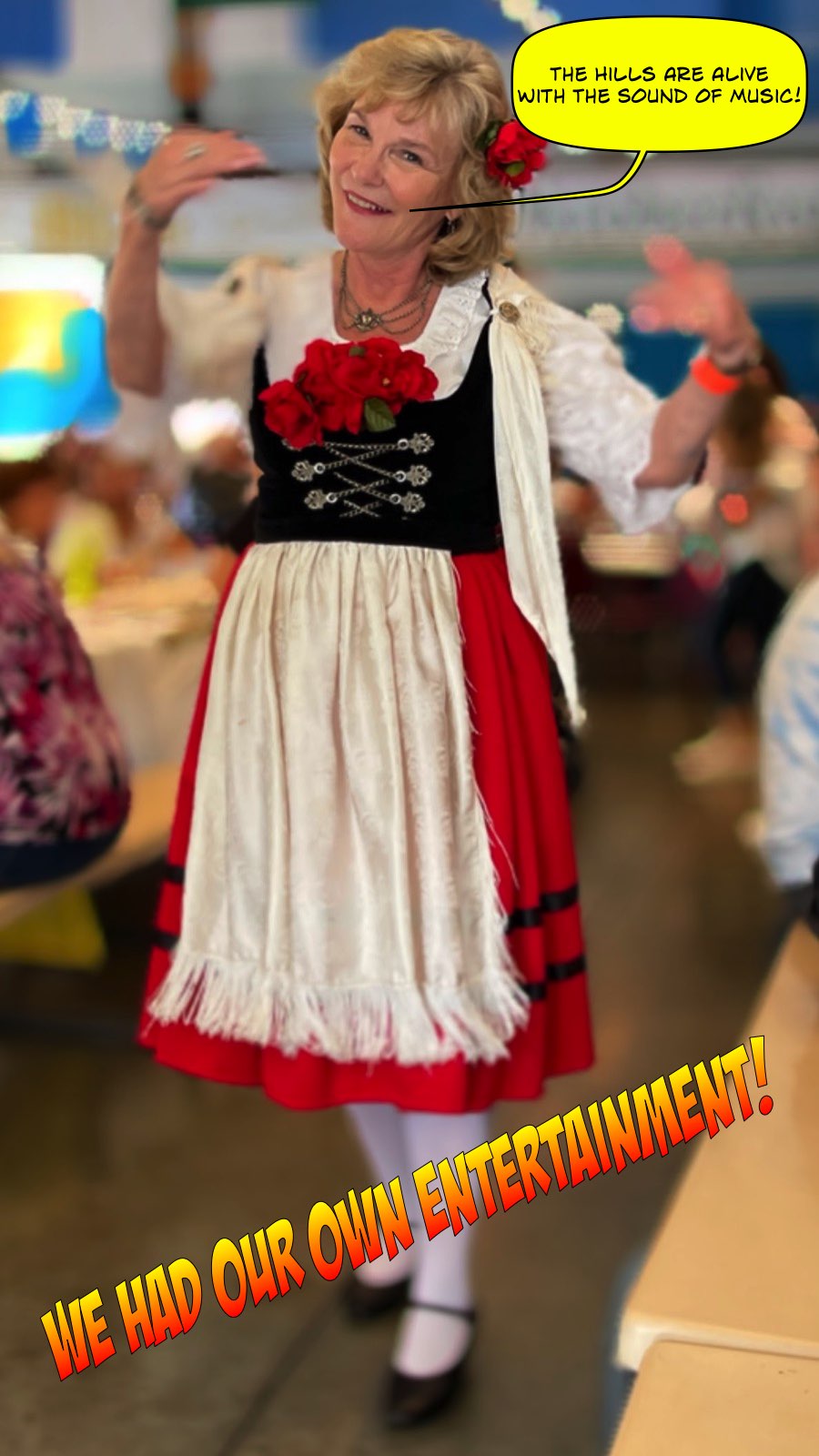 It's Hallowwen time so everything is decorated up. We went dancing on the 16th in Chino and Mary met some new friends.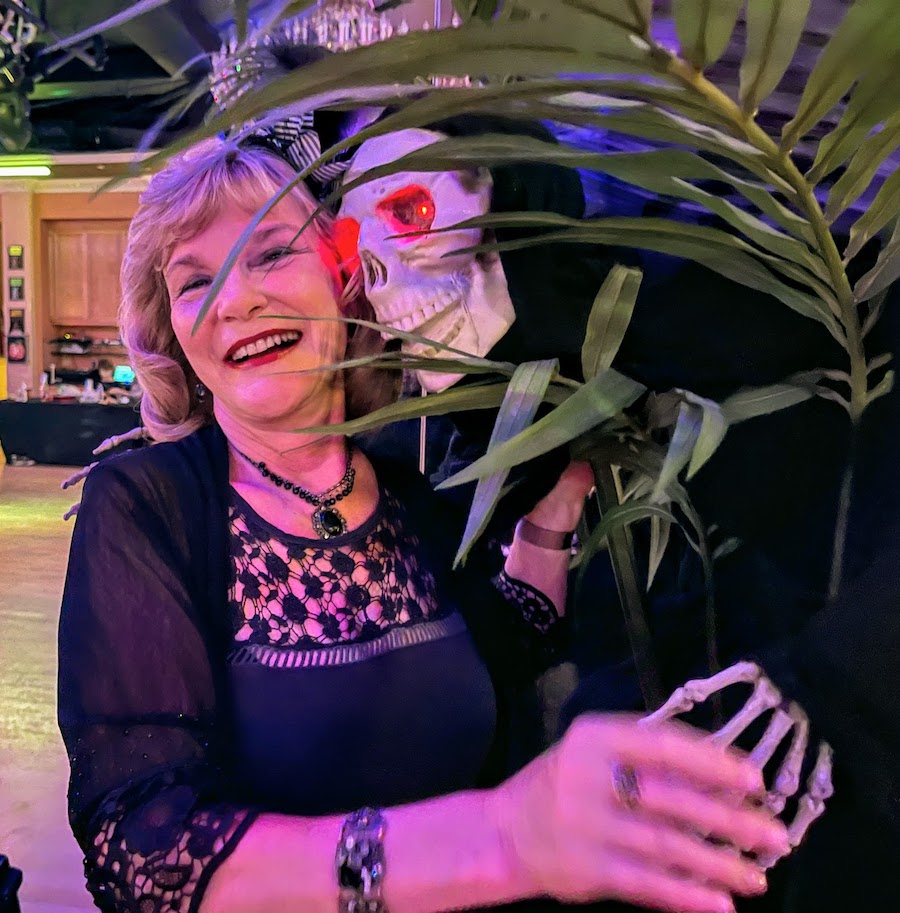 Bones was not a great dancer so I took his place!
Our next event was Pumpkin Carving at our home with family and friends.