We Are On Our Way (Page One)
Do you love wine? Do you love land adventure? Do you love the mystique and romance long associated with exotic train travel? Relax and leave the cares of the world behind. Forty-three of us took the vintage private railcar to the Downtown Santa Barbara Wine Trail on August 1, 2015.
The moment we entered the Union Station and stepped aboard the railcars we become aware of the subdued elegance and refined vintage appointments of an earlier, more gracious era.
The cars were coupled to regularly scheduled Amtrak train #1761, northbound and train #1790 southbound. We enjoyed many scenic highlights through the large picture windows of the cars ranging from the mountains to waves crashing on the beach.
Fun to be with friends.
So, Who Joined The Fun This Year??
Thirty Of Us Met At Old Ranch And Caught The "Party Bus" (Others Met Downtown)

After all... Paul said it was a "Party Bus"

"I have my coffee... Ready to go! (Courtesy of Hans Thedens)

Right on time! See Limo4Me

"Thanks Old Ranch!" Coffee will get our hearts started
(Courtesy of Hans Thedens)
Old Ranch Had The Coffee Pot Going

Engineer Paul has arrived.... Hide the wine! (Courtesy of Hans Thedens)

Stretching legs before the bus ride (Courtesy of Hans Thedens)

Who is going to be last to arrive? (Courtesy of Hans Thedens)

Time to load up and head out (Courtesy of Hans Thedens)

Paul, Angie, Tony, and Michele (Courtesy of Hans Thedens)

Built for forty teenagers... It was perfect for thirty of us "more mature people"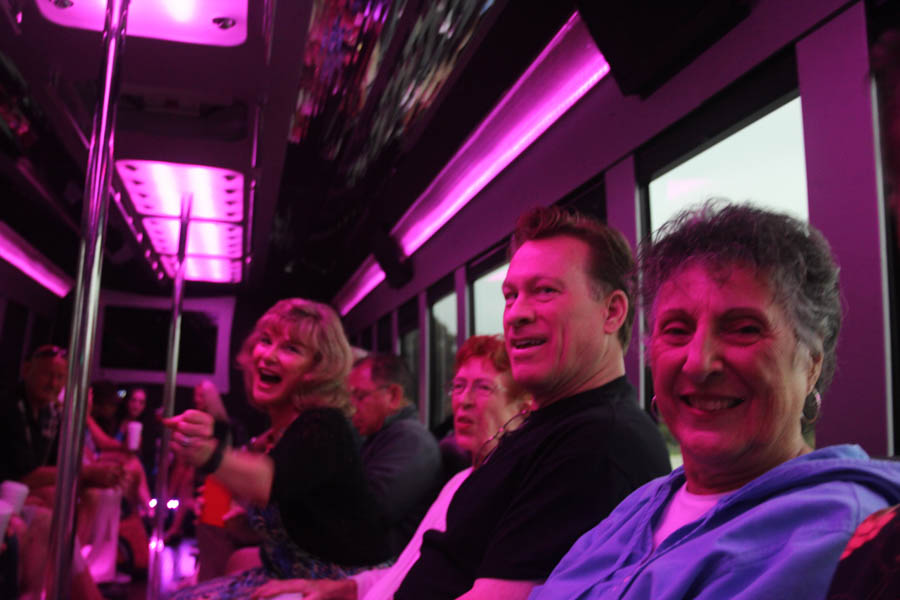 The party lights go on and the party begins!

"Did I get everyones name right?" (Courtesy of Bob Duda)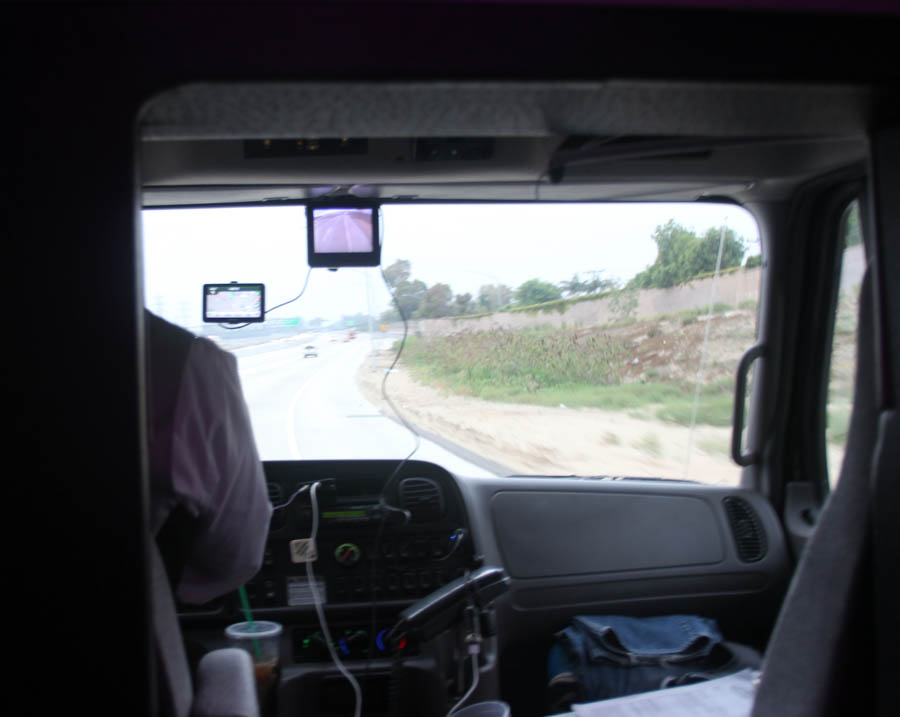 Our driver was excellent! He had GPS and all sorts of tools to make the ride nice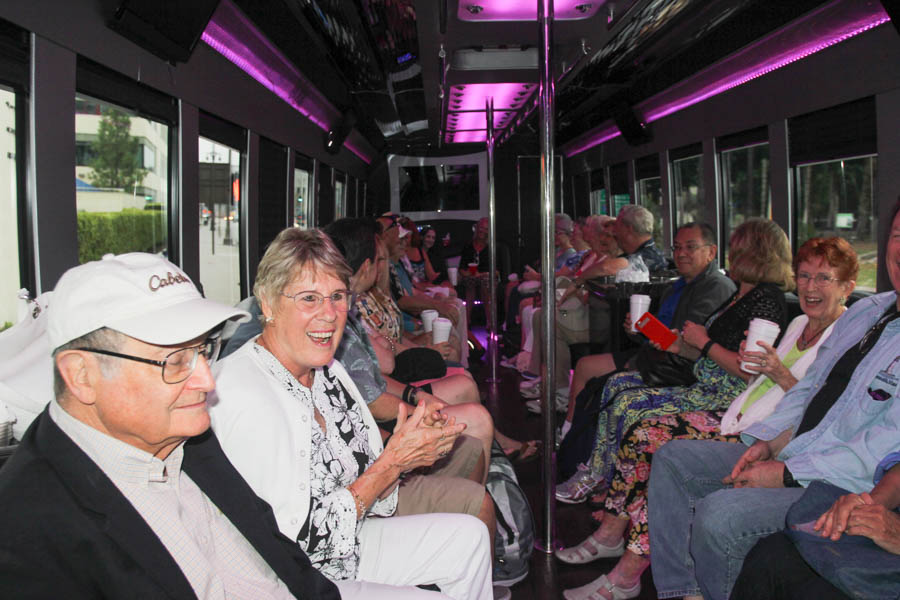 The giggling began immediately!
We Arrive At Union Station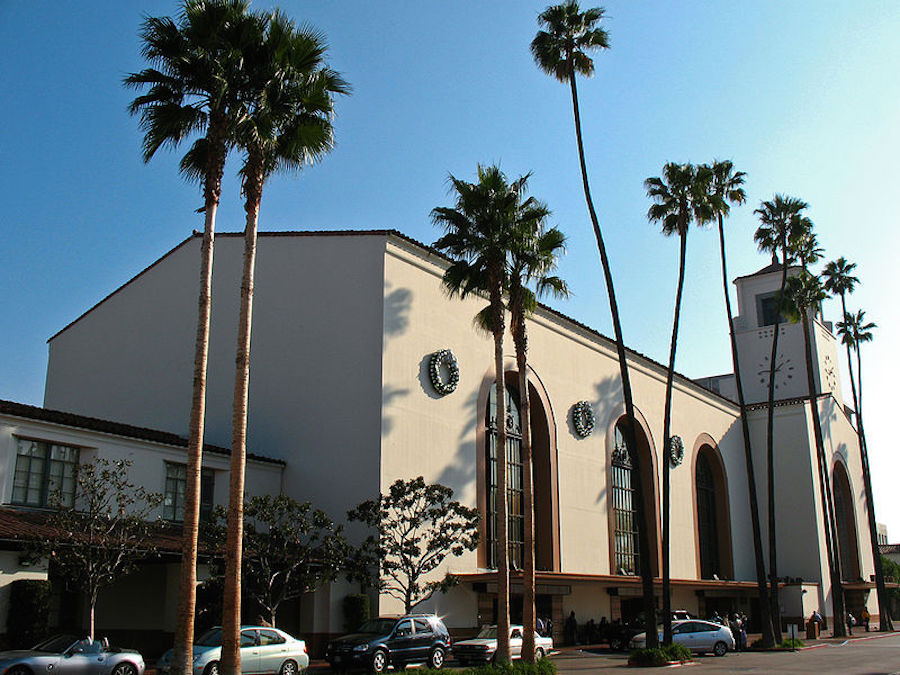 It was a nice day to begin the adventure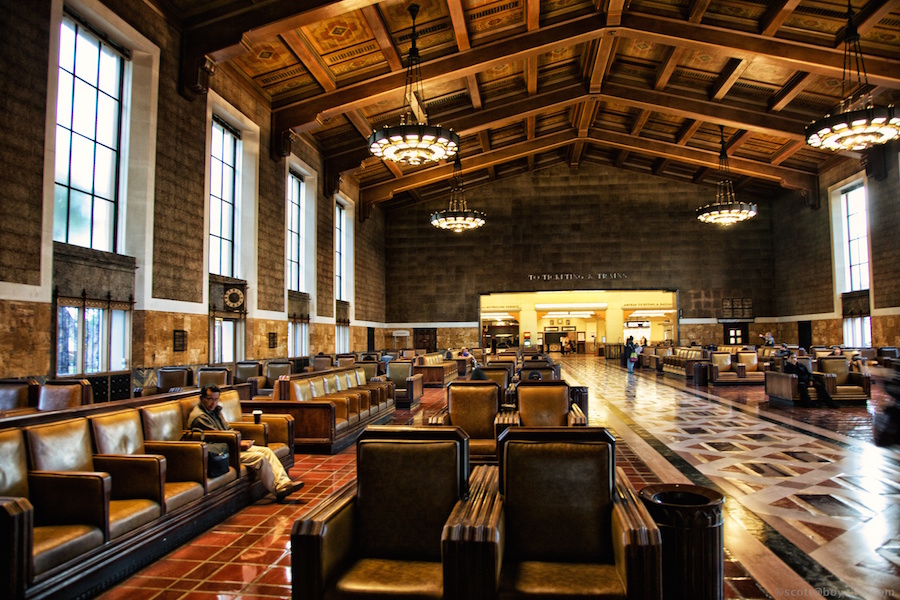 So classic! The clock gets turned back instantly

We are walking... We are walking (Courtesy of Hans Thedens)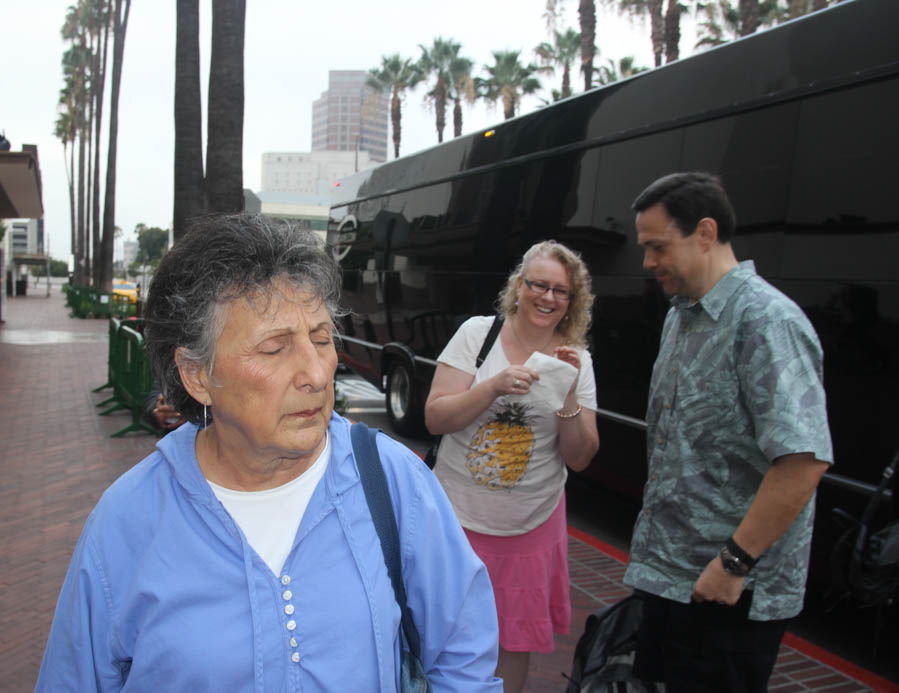 "S-h-h-h-h-h I am thinking! Did I turn off the tea pot?"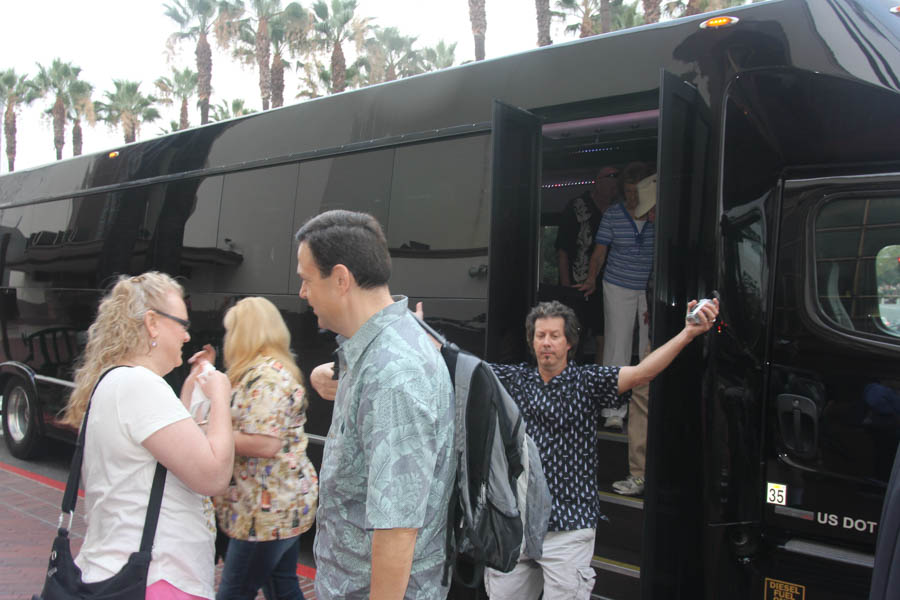 Is this called "debussing"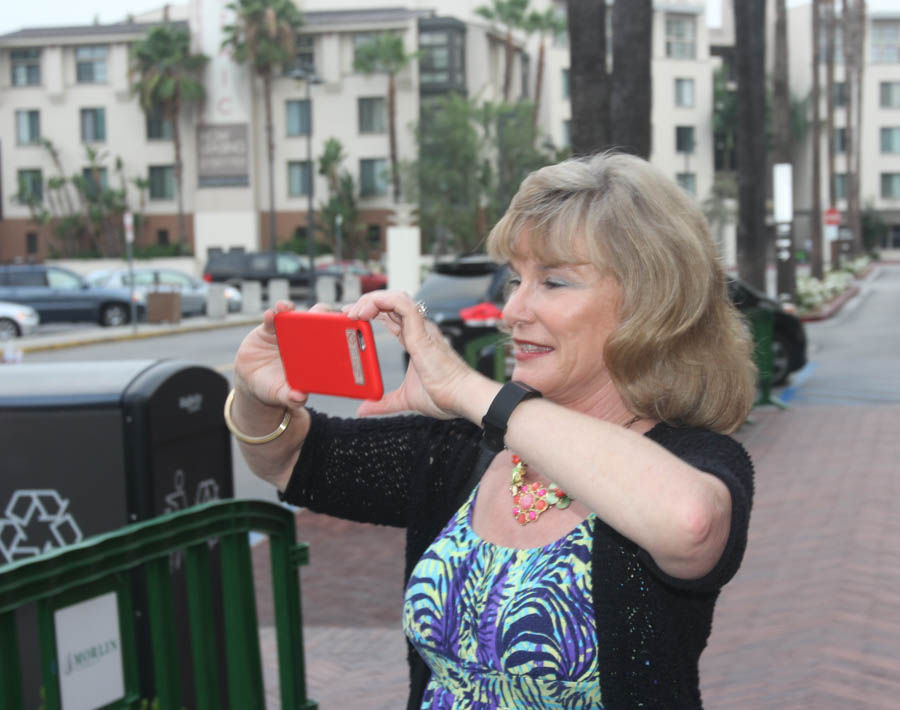 Mary has the camera at the ready!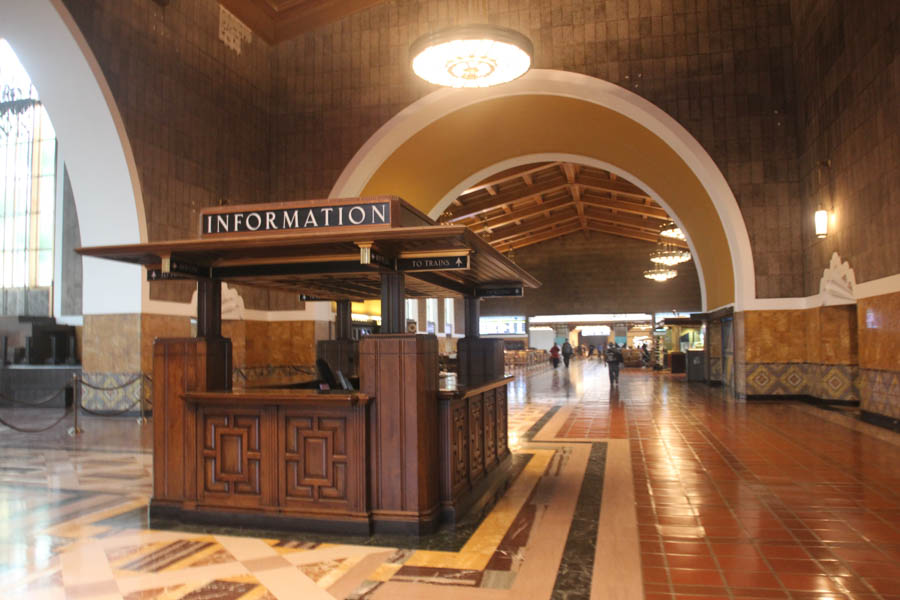 We walked to the other end and caught a cart for the ride to the platform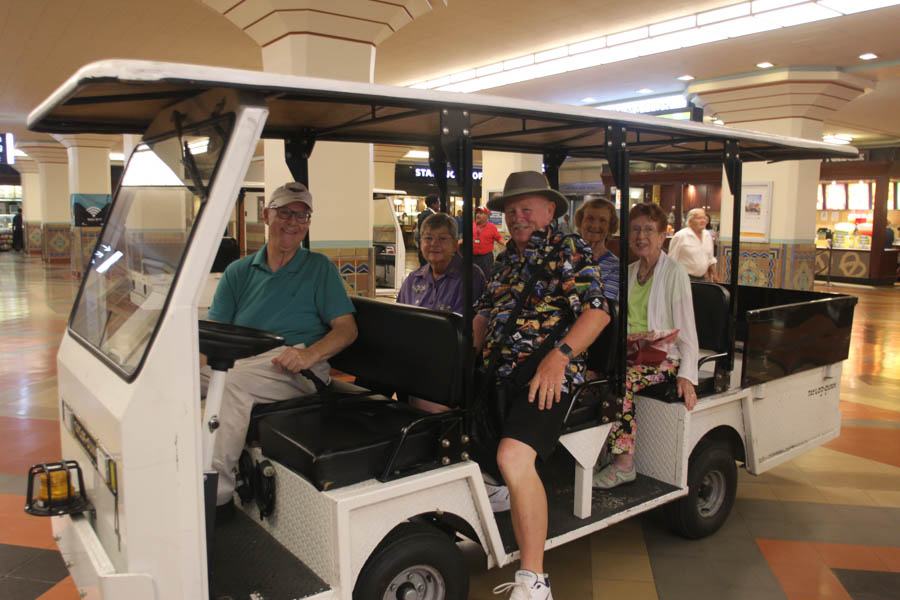 The hot rod gang head for the train!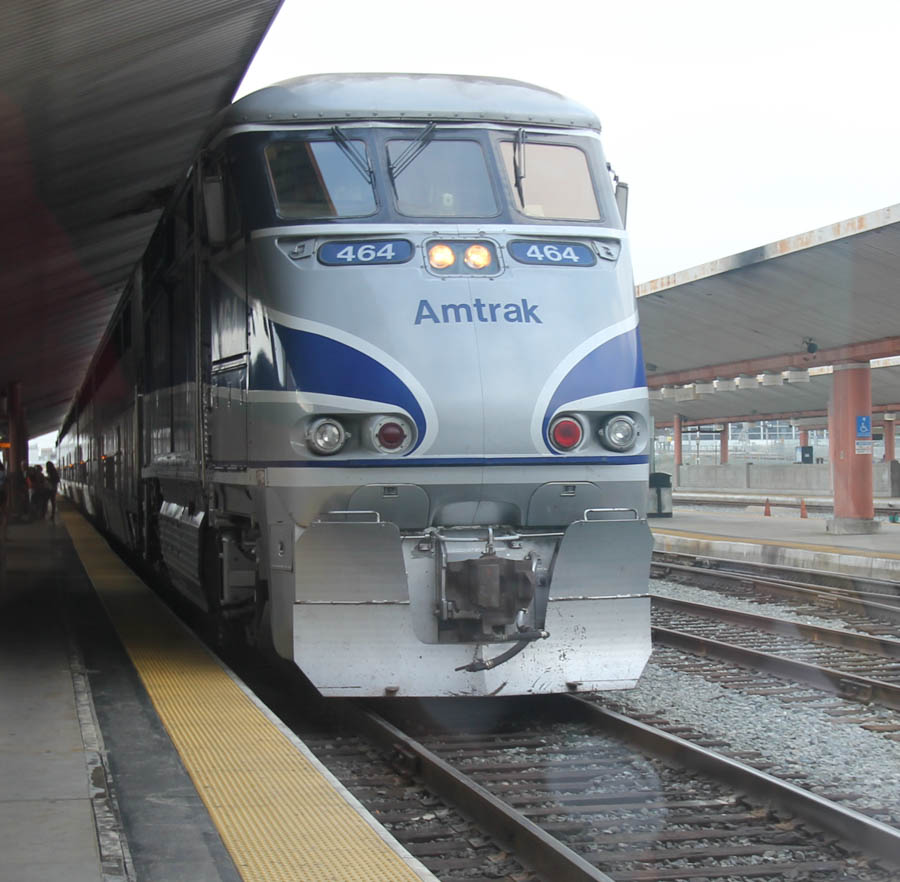 A local train was just pulling out
Did You Know? - The EMD F59PHI is a common diesel-electric locomotive on passenger trains in North America, built originally by General Motors Electro-Motive Division (EMD), now built by the successor company, Electro-Motive Diesel, which is owned by Progress Rail Services, itself a division of Caterpillar.
First built in 1994, the locomotive is a 3,200 hp (2.4 MW) B-B diesel-electric locomotive intended for service on North American mainlines. This locomotive is equipped with a turbocharged EMD 12-710G3C-EC, a 12 cylinder, 2 stroke diesel engine (prime mover).
The main (traction) alternator converts mechanical energy from the prime mover into electrical energy that is distributed through a high voltage cabinet to direct current traction motors. Each of the four traction motors is directly geared to a pair of driving wheels.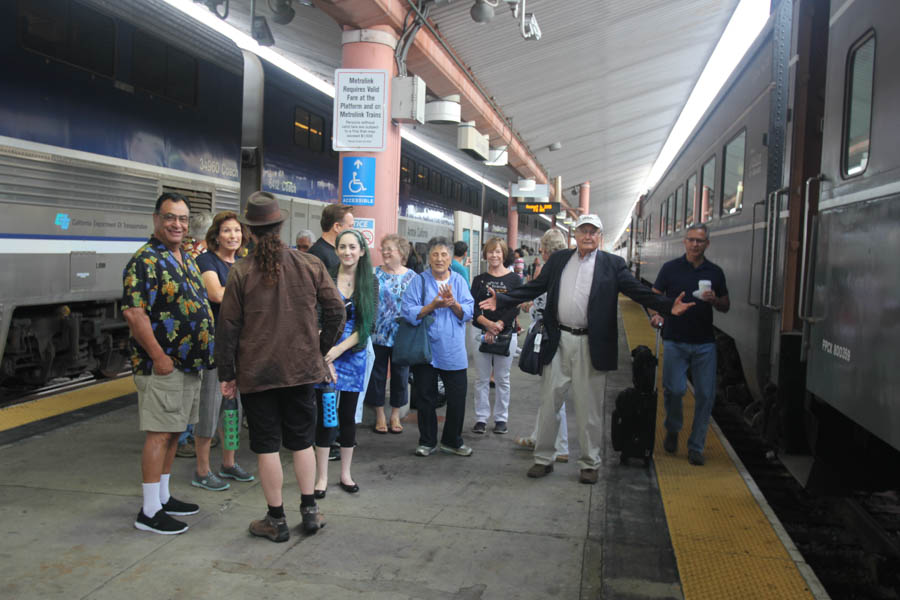 The gang awaits Conductor Bill's "All-Abord" call
Did You Know? - The Overland Trail is a 39 seat Club Lounge with Barbershop and Shower. It was built by the Pullman Standard Car Manufacturing Company for delivery to the Southern Pacific Railroad in December of 1949. Numbered SP 2981, the car was specifically ordered in October of '47 for the San Francisco Overland, a train jointly operated by the Southern Pacific, Union Pacific, and the Chicago & North Western railroads between Chicago, IL and Oakland, (San Francisco) CA.
Southern Pacific club-lounge 2981, the first of the six barbershop lounges, was outshopped from the Pullman plant in Chicago, Ill. in December of 1949. The lounge car was a standard 85 foot long car measuring 10 feet wide and 13'6" tall. It was delivered in an elegant two-tone gray paint scheme (with white stripes separating the grays).
A most gracious quarter-circle bar adorns one end of the lounge and is surrounded by deeply etched, diamond patterned decorative mirrors and etched glass partition "wings" (with a pine bough motif), while photo murals are featured on each side of the doorway at the other end of the lounge (opposite the bar) and depict Mount Lassen to the left and El Capitan at Yosemite to the right. Murals, applied to many different cars from this order, featured scenic highlights at locations all along the Southern Pacific's vast system. The murals were part of the Southern Pacific's promotion of tourist travel through-out Southern Pacific territory.
The Overland Trail (SP 2981) was originally assigned to the "Overland Route" which was the path of the original, historic transcontinental railroad. The transcontinental railroad was a joint project by SP predecessor Central Pacific which built from Sacramento, California east, and the Union Pacific Railroad which built west from Omaha, Nebraska. This route was completed joining east and west with the historic driving of the golden spike at Promontory, Utah on May 10, 1869. The third member of the "Overland Route" was the Chicago and Northwestern filling the gap between Omaha and Chicago. This total route covered 1,780 miles from Chicago to Oakland.
The Overland Trail is equipped with (what is thought to be) the sole operating streamliner era railroad barbershop in the world. Once a common feature aboard the premier trains of old... the railroad barbershop succumbed to the realities of the jet age in the mid 50s.
The 2981 served faithfully, racking up around 5 million miles for the Southern Pacific during its railroad career. However, as the fortunes of passenger trains waned in the 1950s and 60's, so too did the glory of this stylish railcar, when in October of 1966, the beautiful lounge of 2981 was stripped and converted into a dance floor. The Southern Pacific (wanting to keep idled onboard service crews working during the winter), along with the Reno Chamber of Commerce, started the Reno Fun Train (a winter time "gamblers special") which ran between Oakland, CA and Reno, NV bringing revelers, who otherwise, would not make the drive from the Bay Area over the treacherous Donnor Pass, to Reno.
Amtrak was created on May 1st, 1971 to "rescue" the American passenger train. The 2981 was purchased by Amtrak in 1973, and numbered Amtrak 3500. She finished her railroad career, still assigned to the Reno Fun Train serving as a bar/dance car into the late '70s. The car transitioned to private hands after Amtrak retirement and spent a decade as a derelict on various railroad spurs under several owners. Fortunately for the 2981 (and we hope, many future generations), a new chapter has been written for this glorious car. Once again adorned in authentic railroad colors, she has been given the name Overland Trail and has undergone extensive mechanical, structural and cosmetic restoration to return her to the rails as a classic form of travel, suitable for the stylish and sophisticated, or for those simply wishing to relive a bygone era.

Meeting and greeting

What is Paul doing now? (Courtesy of Hans Thedens)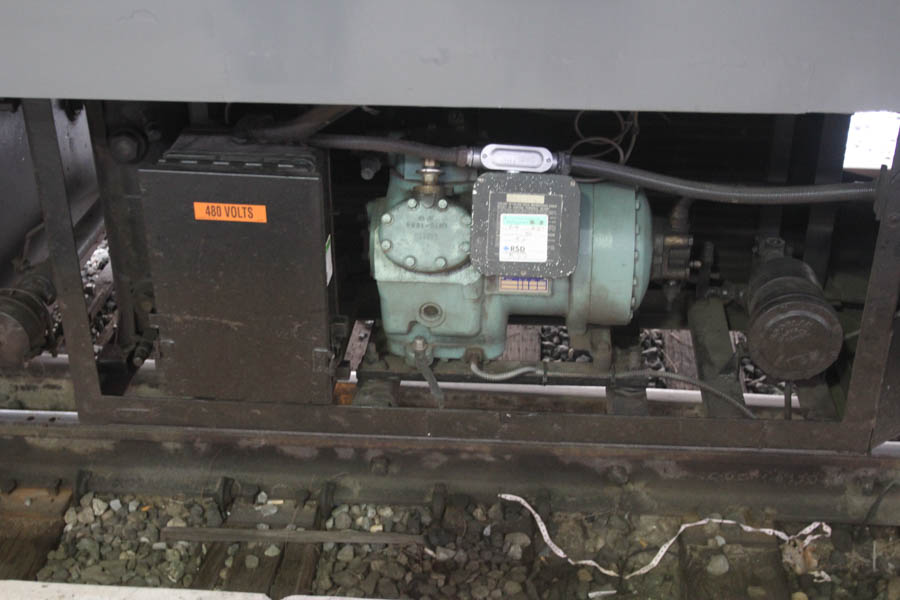 The 10 ton air conditioning unit was explained to us by Ed Roberts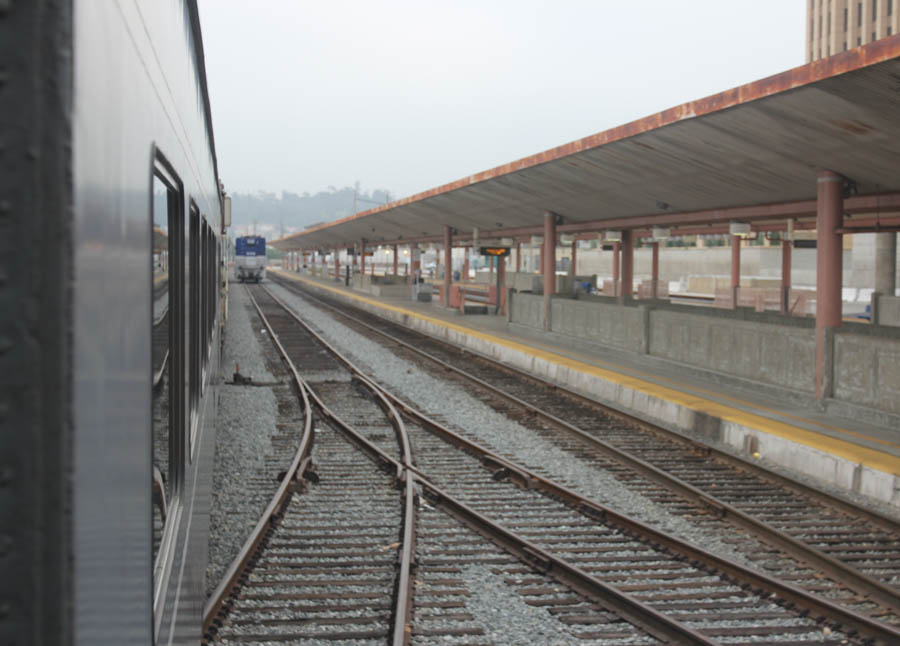 We are going to be heading out momentarily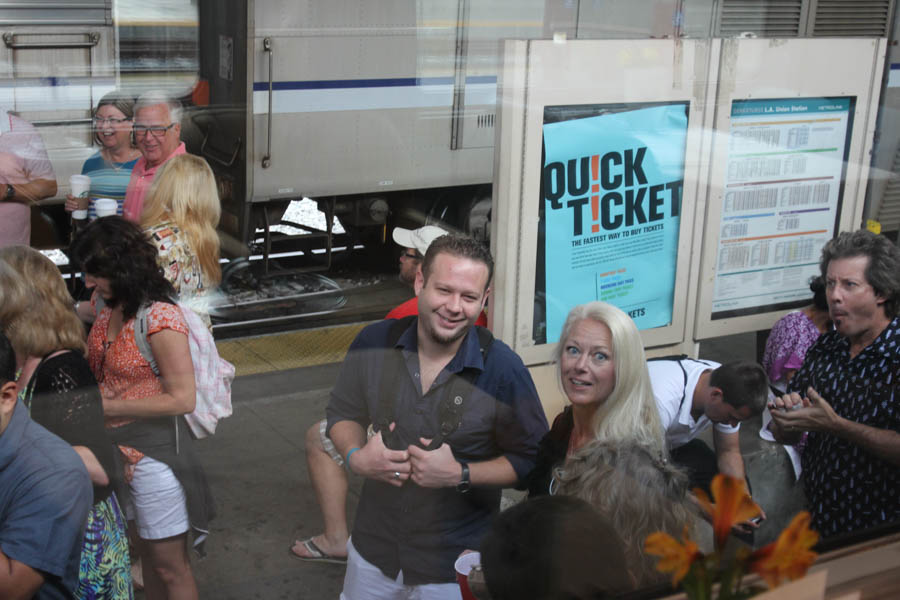 Chris and Charlotte are ready to go!

Tony found Paul who was already inside making final arrangements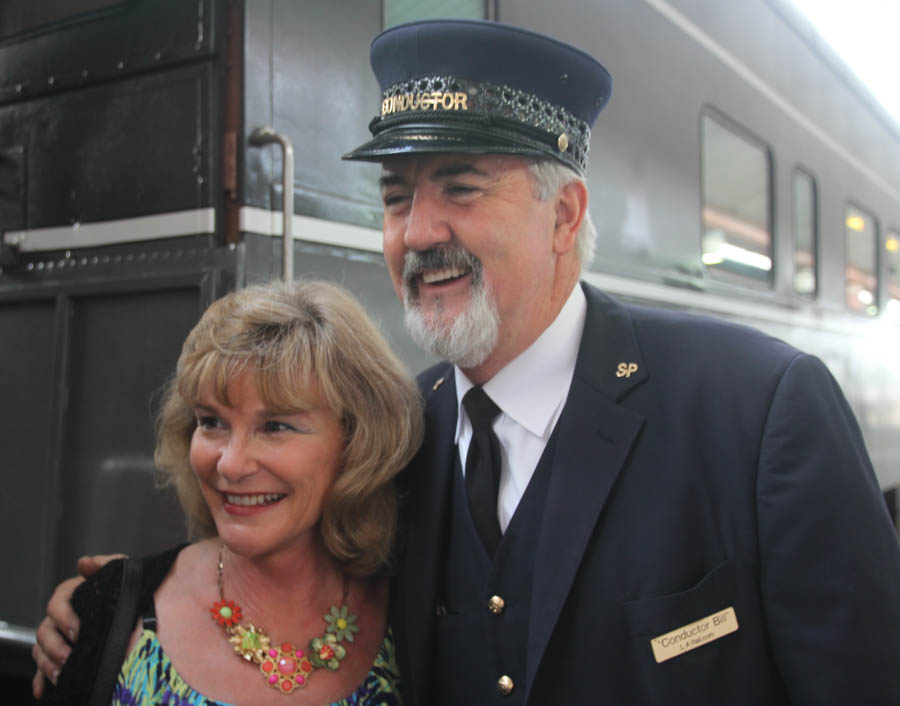 Mary and Conductor Bill
Did You Know? - A conductor (American and Canadian English) or guard (Commonwealth English) is a train crew member responsible for operational and safety duties that do not involve actual operation of the train.
The conductor title is most common in North American railway operations, but the role is common worldwide under various job titles. Conductor job responsibilities typically include:
Making sure the train stays on schedule
Ensuring that any cars and cargo are picked up and dropped off properly
Completing en-route paperwork
Ensuring the train follows applicable safety rules and practices
Controlling the train's movement while operating in reverse
Coupling or uncoupling cars
Assisting with setting out or picking up of rolling stock
Carrying out running repairs
Ticket collection and other customer service duties
Opening and closing train doors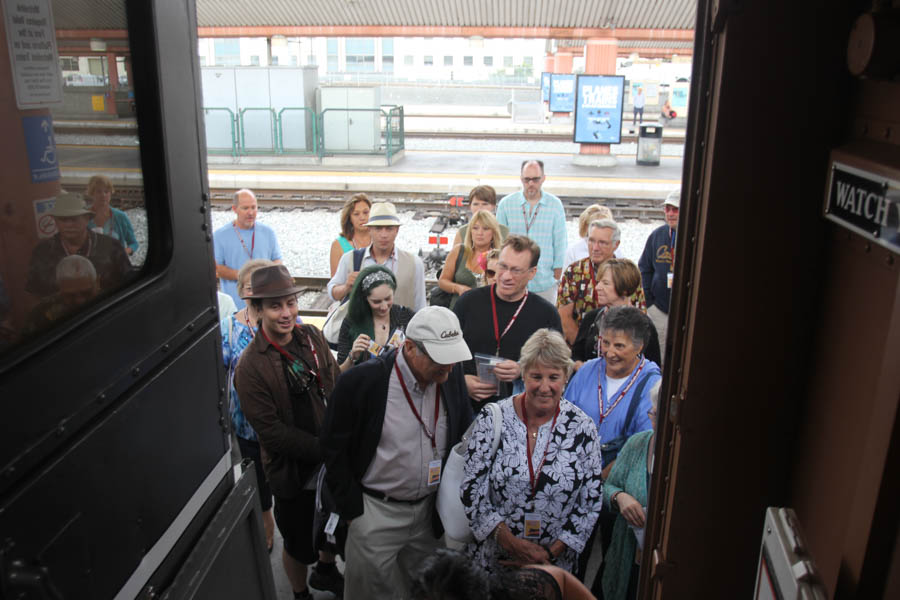 "Y'all come onboard"

All 43 of us plus a few public folks jump on the train!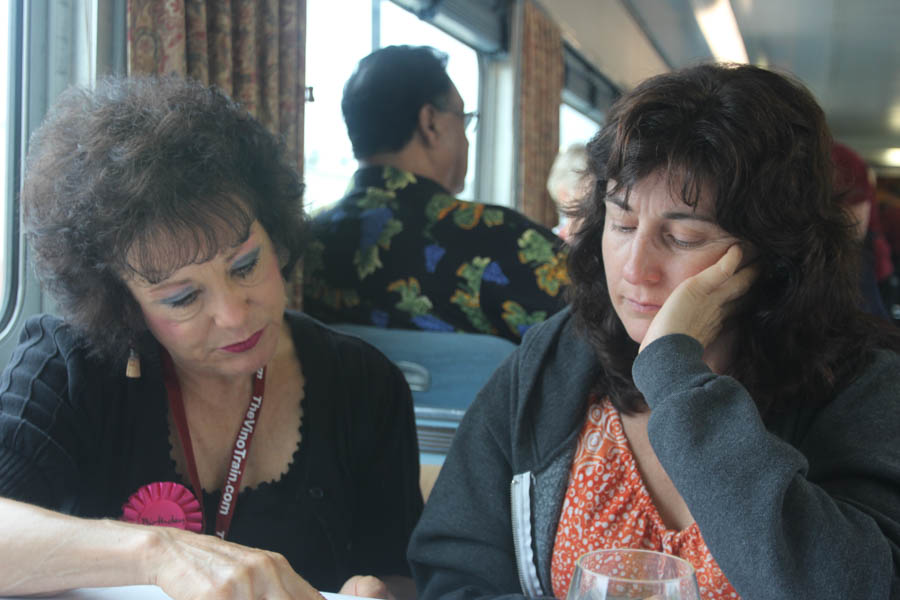 Donna and Cyndy begin the serious wine planning routes

Making sure everybody has a seat (Courtesy of Hans Thedens)

Mimosas are starting to flow!
(Courtesy of Hans Thedens - Yes, he handed his camera to someone!)

Bad Mike and Irene found a table ... Must mean cards are in the future

Listen Careful! (Courtesy of Hans Thedens)

Our team really listened to the announcement (Courtesy of Hans Thedens)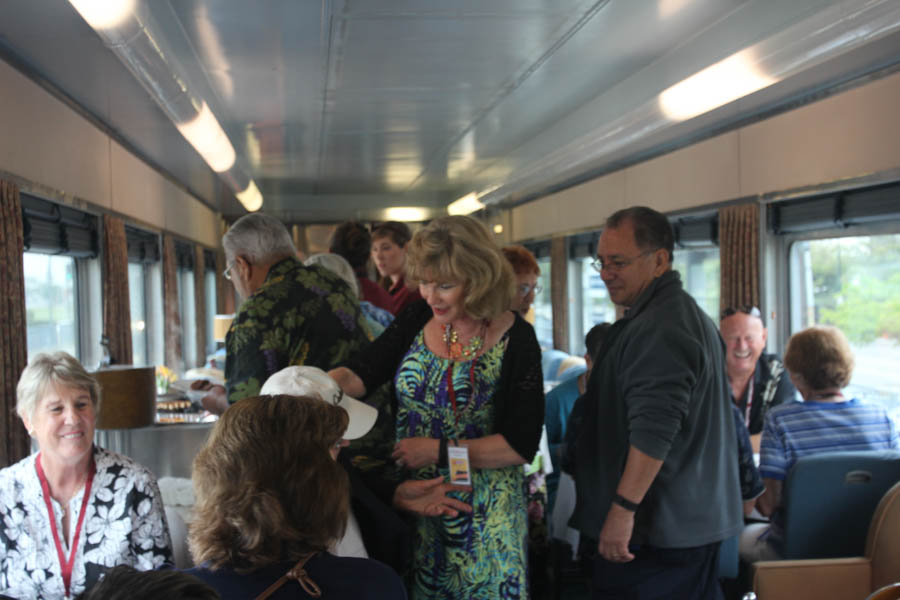 We had plenty of room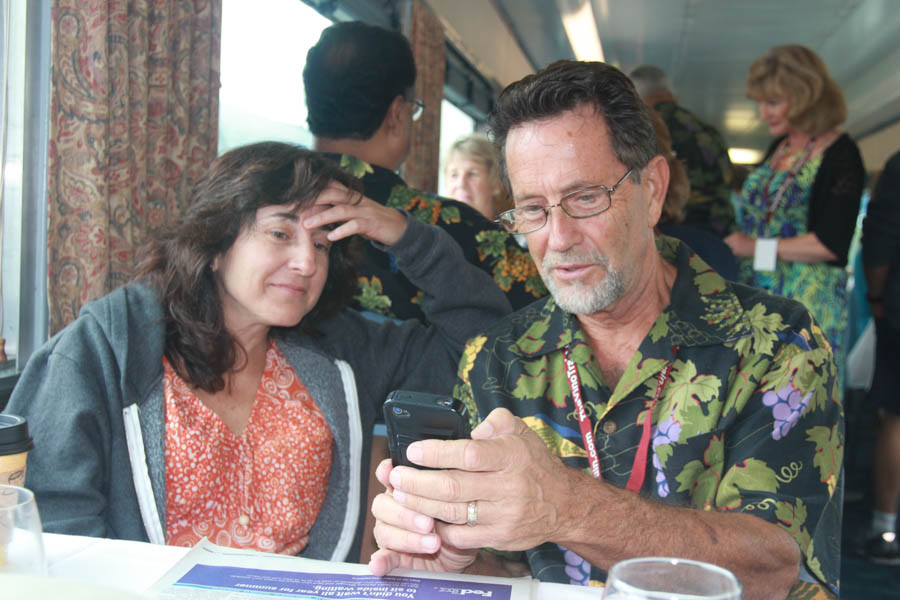 Dad needed assistance with the cell phone.... Let's listen in...
"So Cyndy, how do I turn this on and where is the crank??"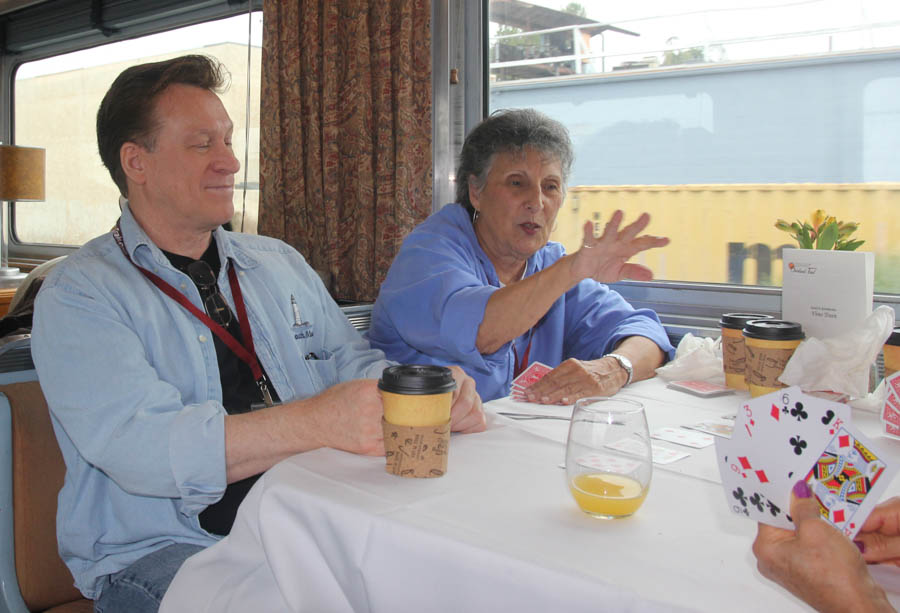 Irene explains cards to Donna....
"Donna! There are four suites in cards....
Hearts, Diamonds, Shovels, and Puppy Feet"

Bob attempts to assist!

On our way (Courtesy of Hans Thedens)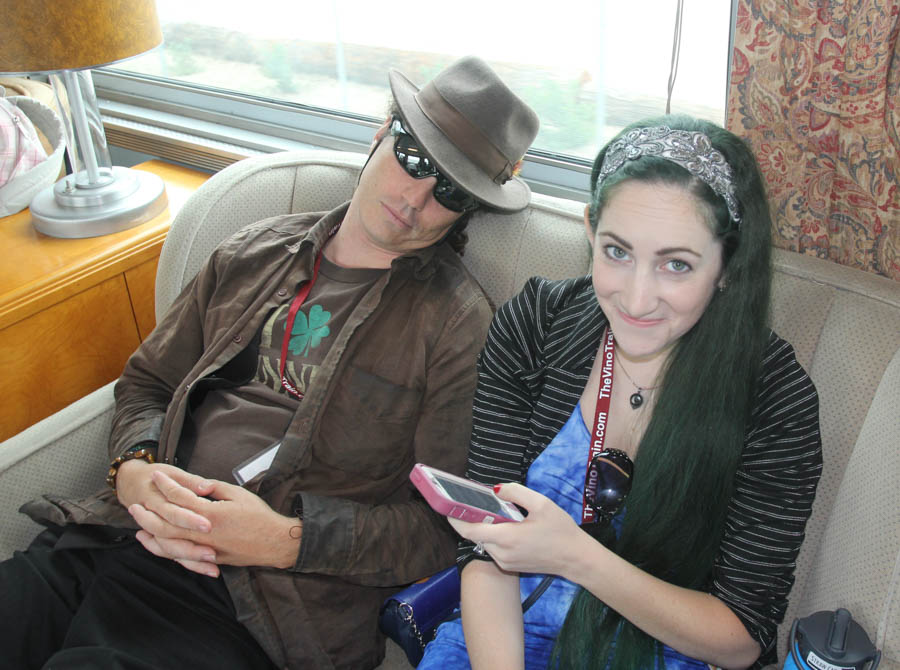 Sarah is enjoying the ride... Alec is zonked!

Terey and Walter mentally preparing for a full day!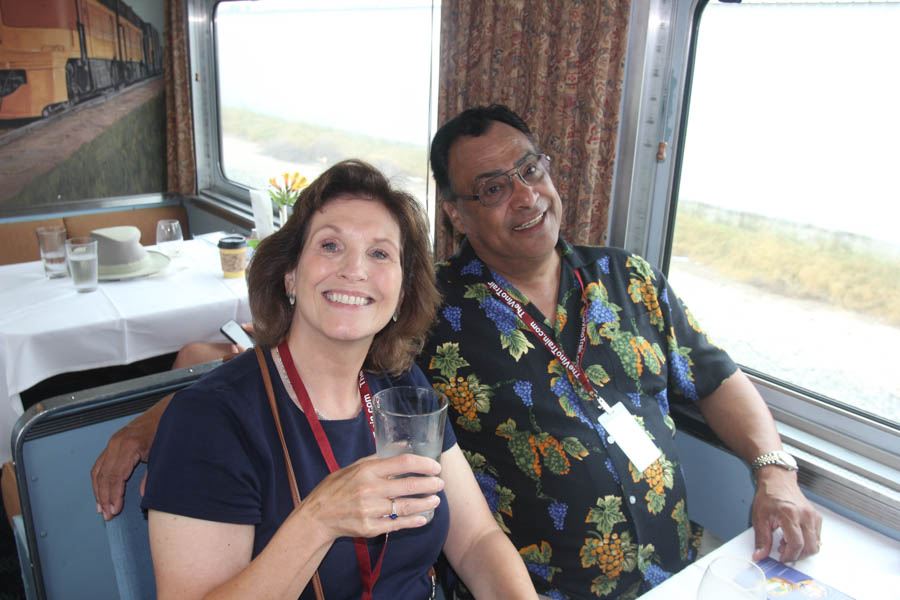 Meryalyce and Steve - There is wine in their future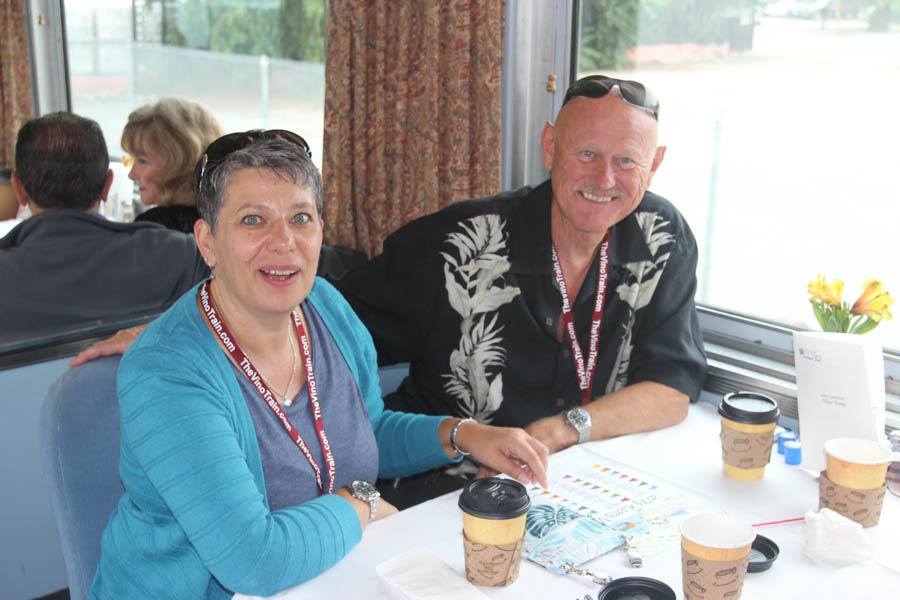 Kerstin and Hans - Coffee now - Beer later!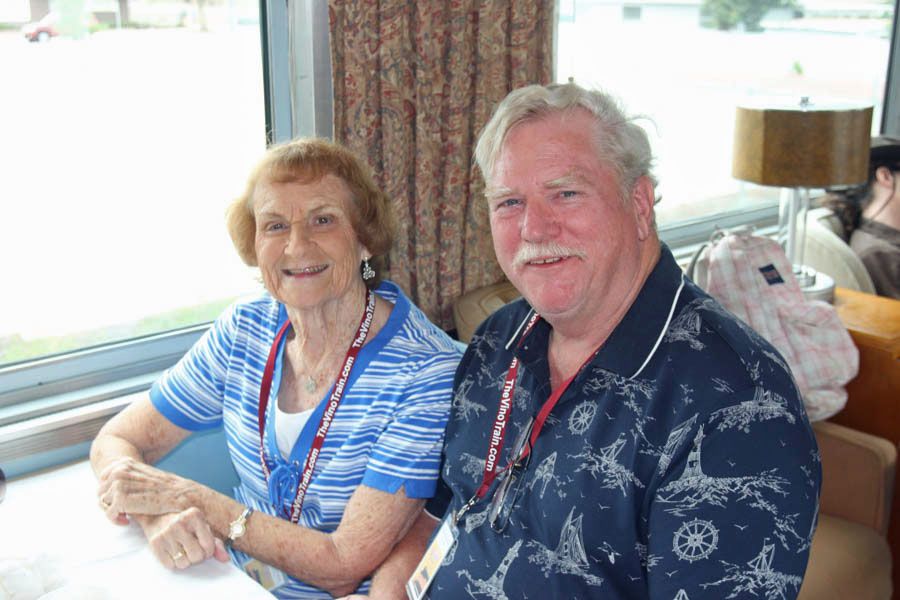 Marion and Gary

Mary and Sleeping Beauty Fred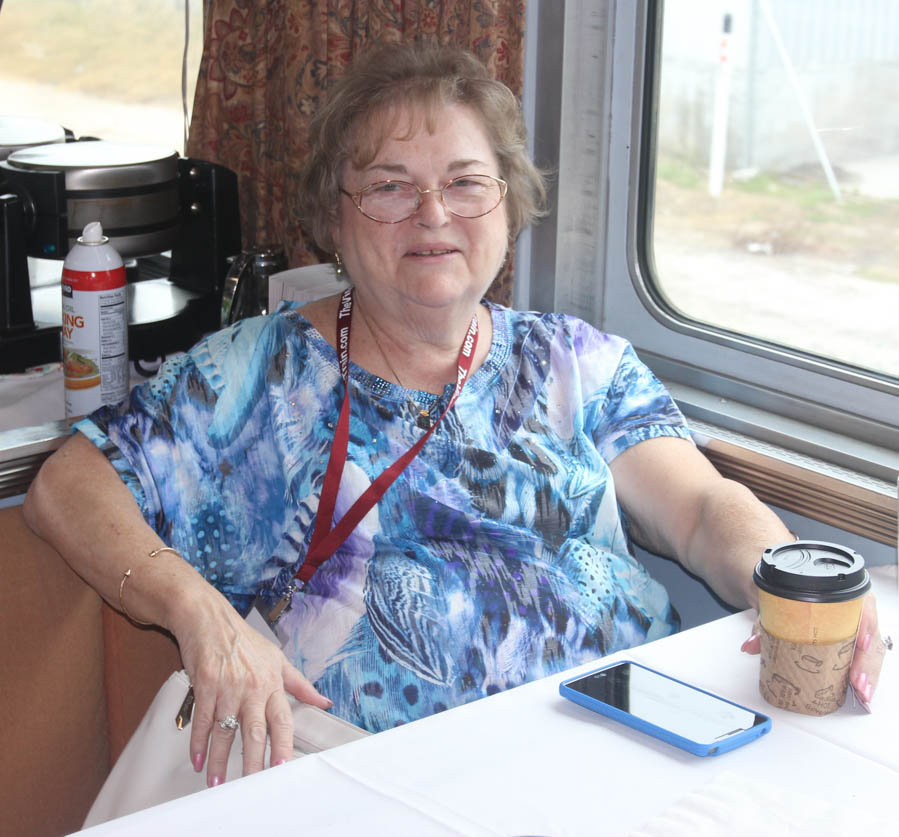 Angie is hitting the coffee already??

Sue makes a pass through the train to make sure everyone has a spot!

Cyndy is up to something!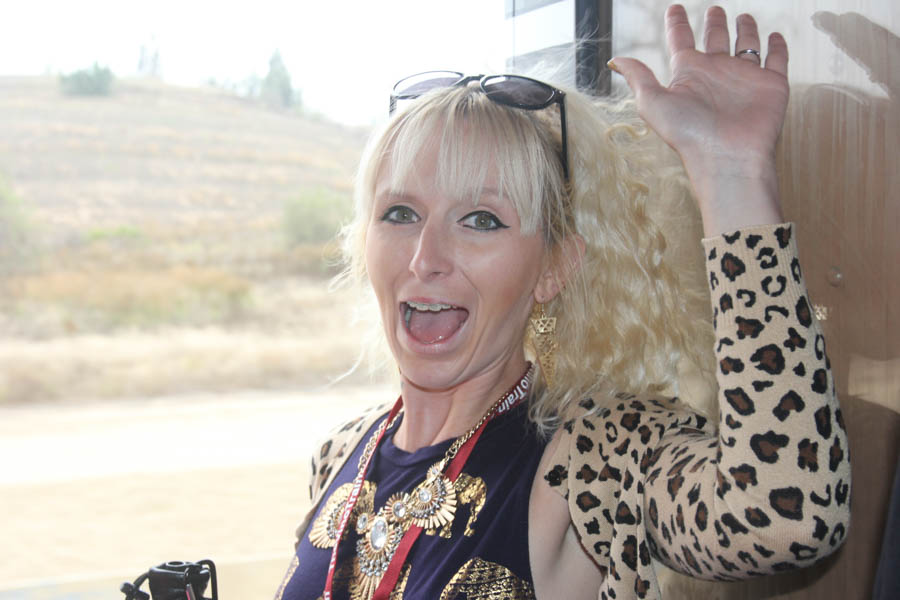 Allison waves at the wildlife as we go by at 60 mph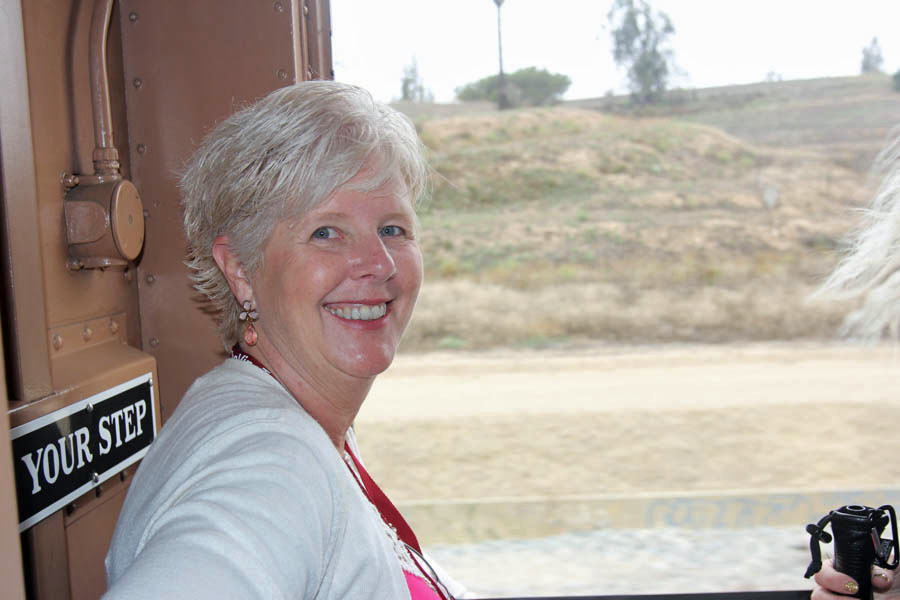 Annie (Mom) is encouraging her!

Nappy time Louise?

Arturo is thinking about beer already!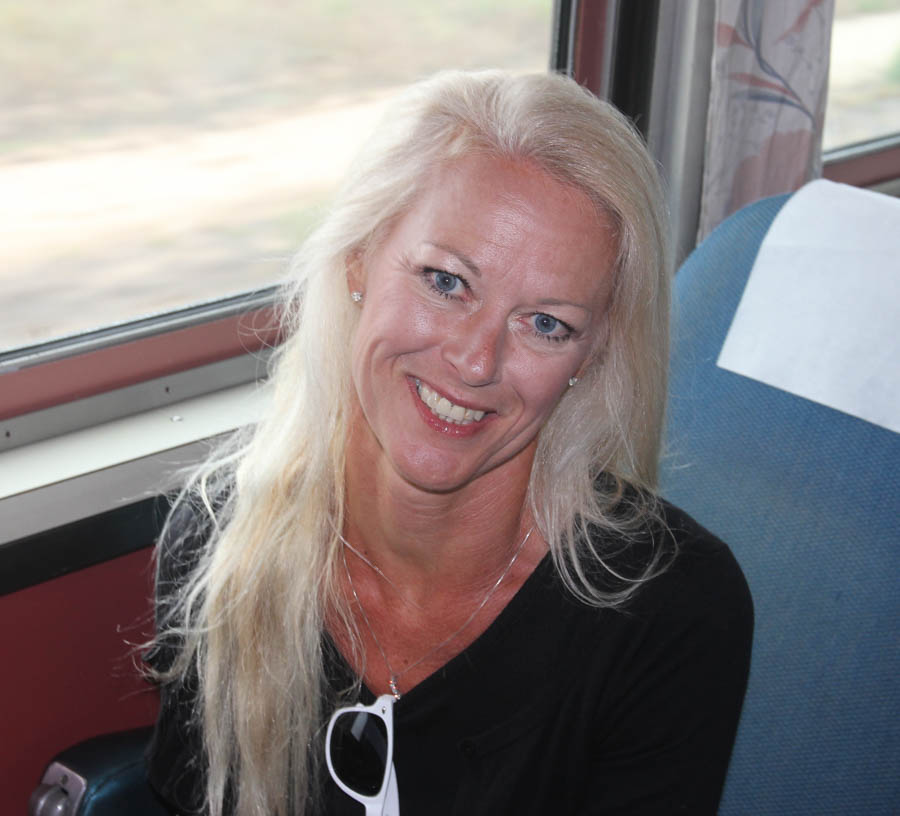 Charlotte is dreaming of shopping on State Street!

Chris is also thinking about beer!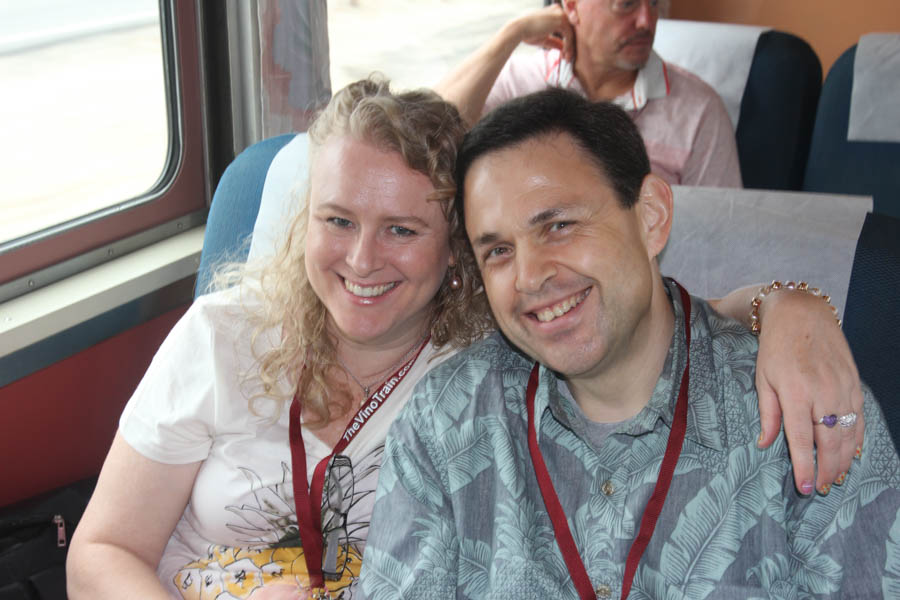 Brenda and Sam.... Our resident love birds!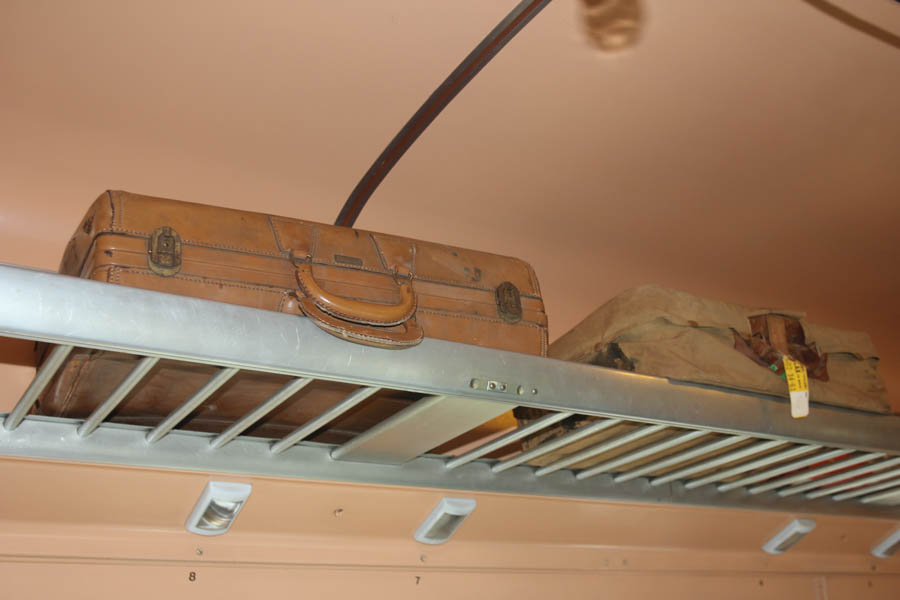 Some of our folks brought their own luggage!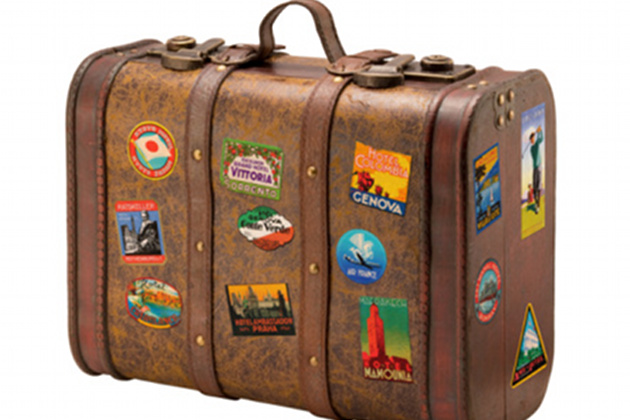 Remember these? No rollers... No handles...

Frank came in from Las Vegas to join the train!

Sandy and Rich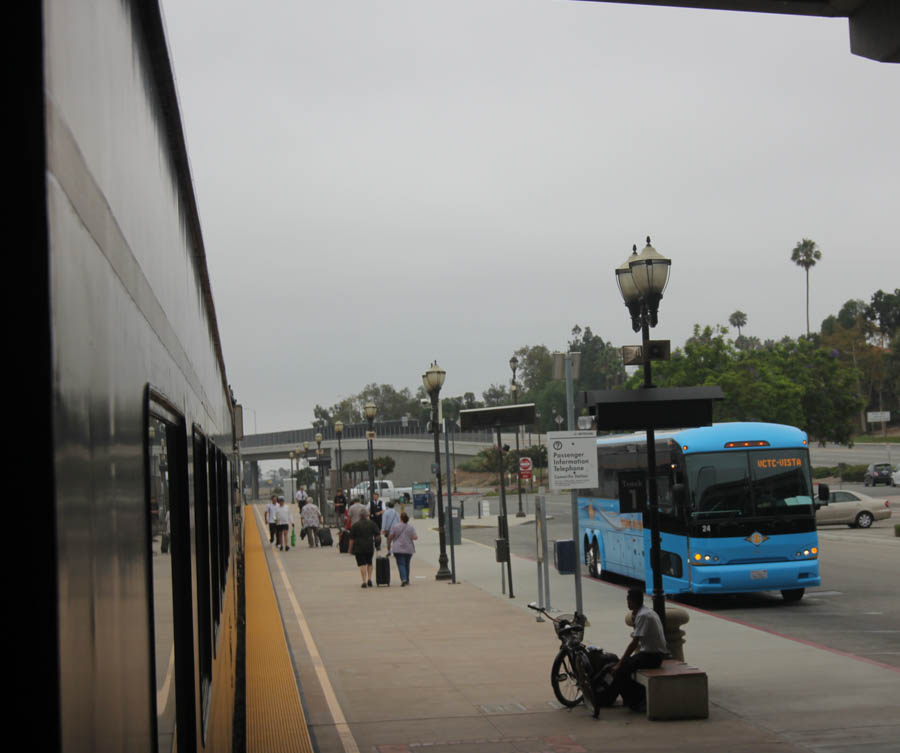 One of many stops along the line!

The bridge was nicely decorated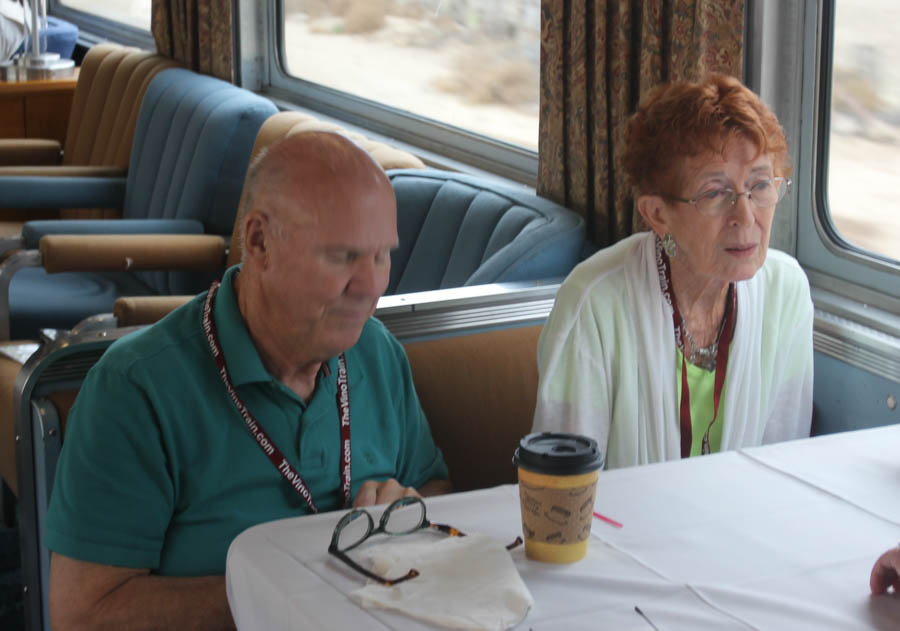 Greg and Nancy!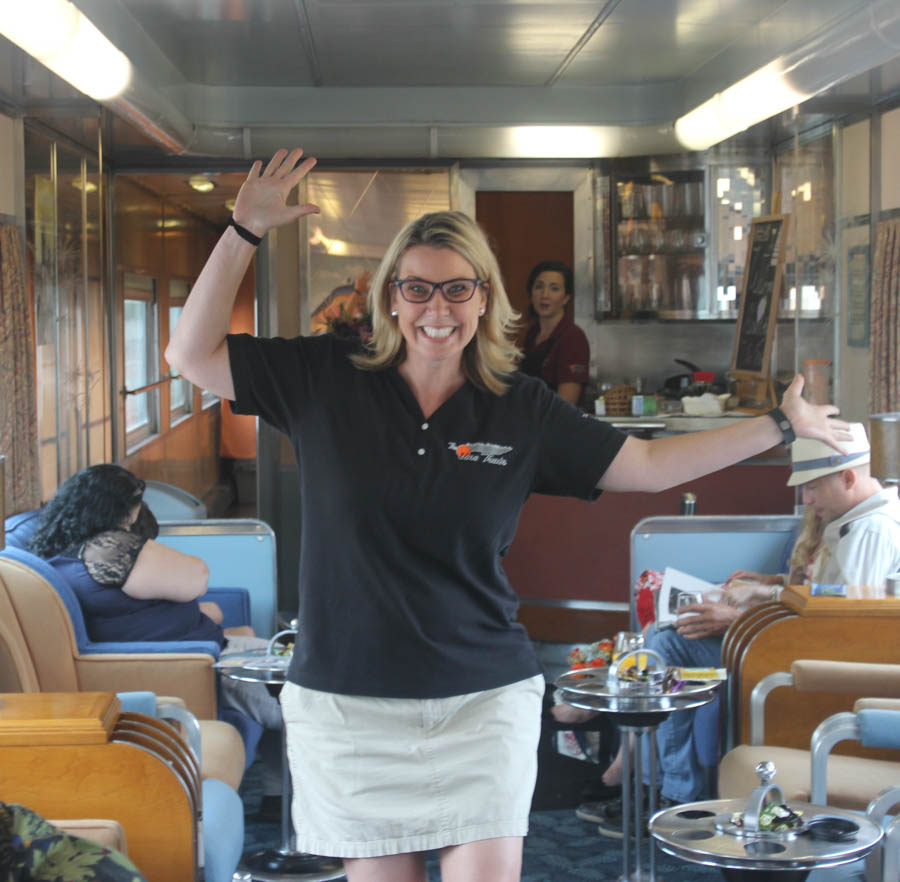 Our Wine Expert, Christie, was wonderful!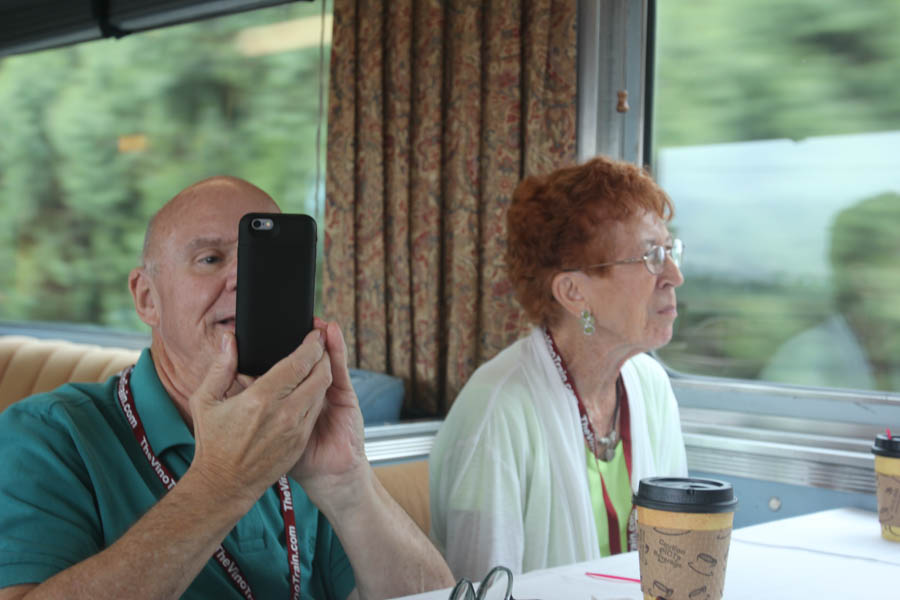 Pictures were being taken continuously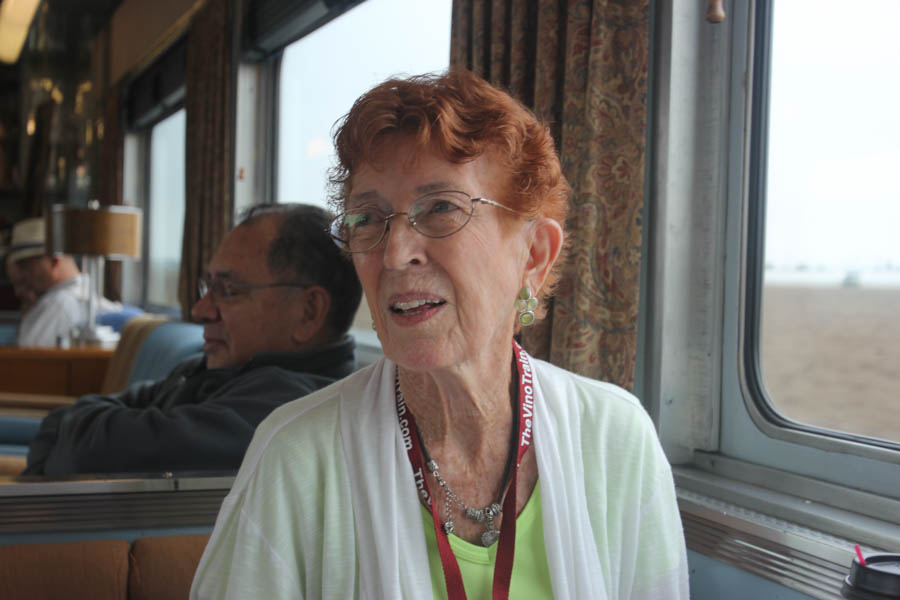 This is Nancy's fourth time on the Vino Train!

Michele and Tony!

Walter grabbed Paul when the train took a sudden move! Thank you!

Notice the shirt! Trains or wine.... It was a difficult decision!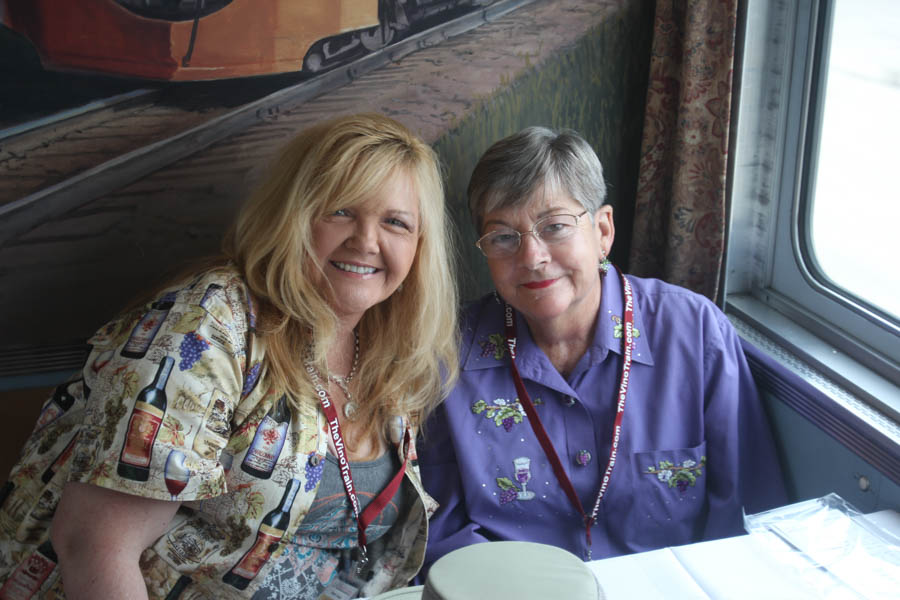 Robin and Sue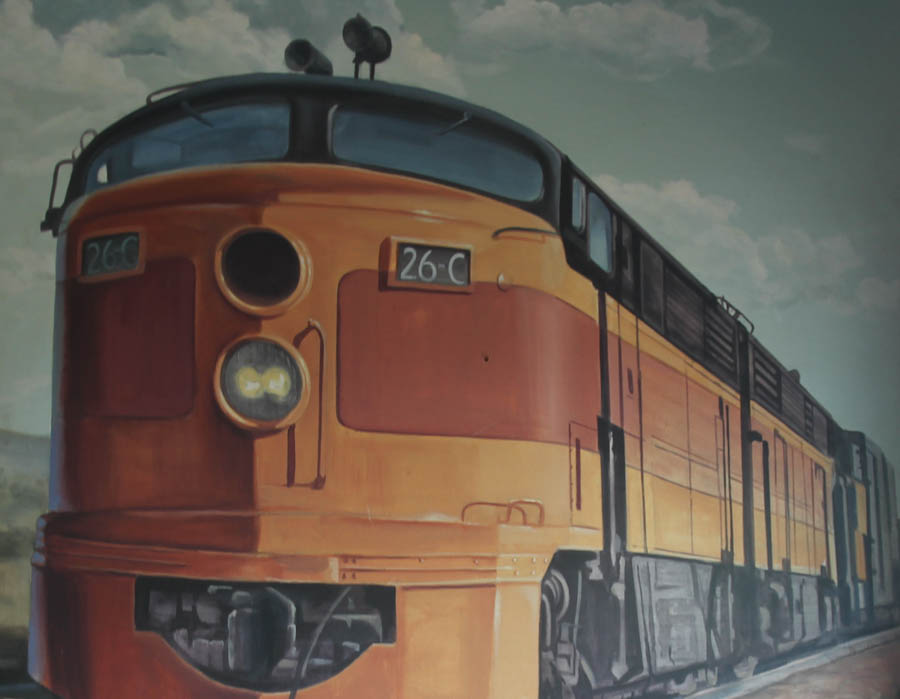 Looking good!

The card game continues... Someone yelled "Go Fish"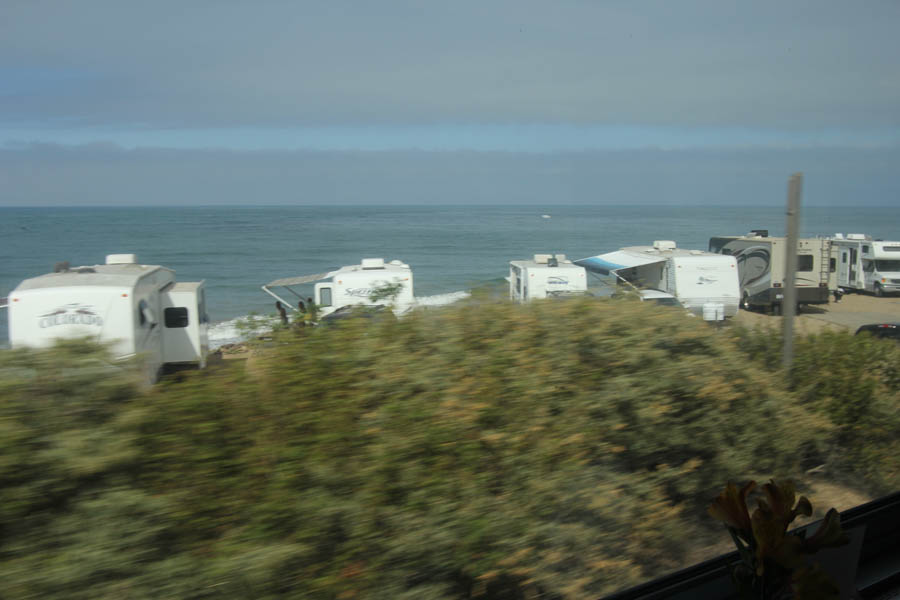 Zipping along at 70 mph!

Michele thought she saw a whale!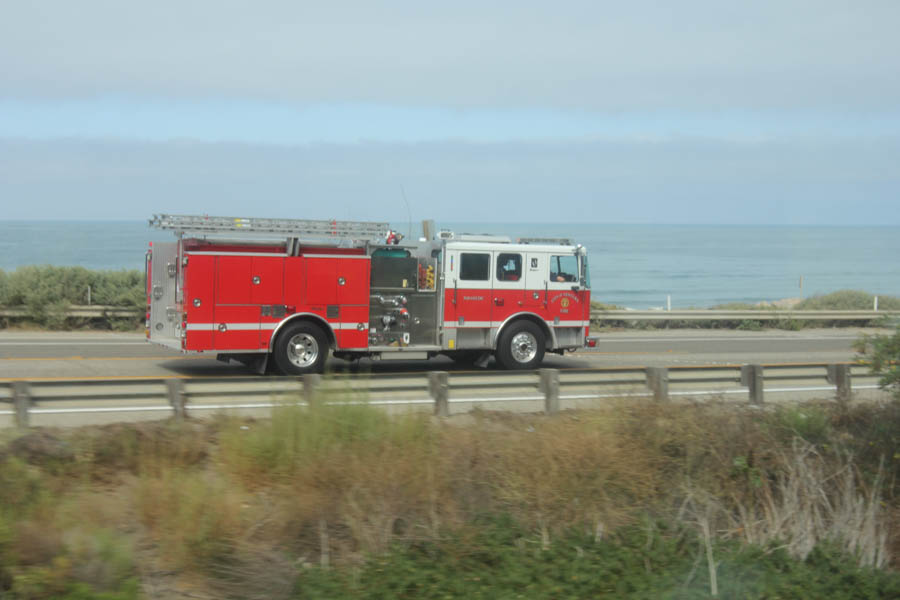 The ambulance was heading for the beach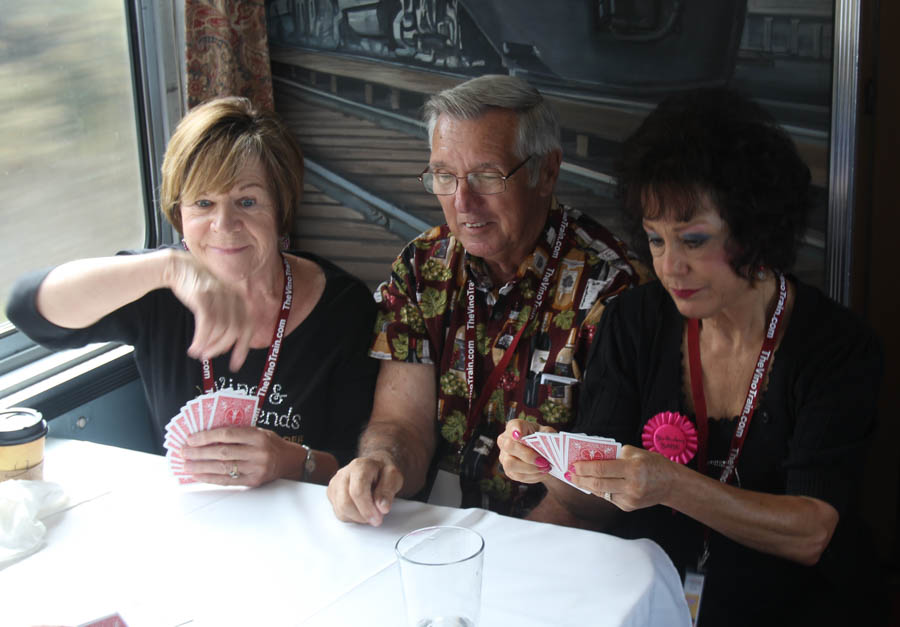 Meanwhile the all day card game is still underway!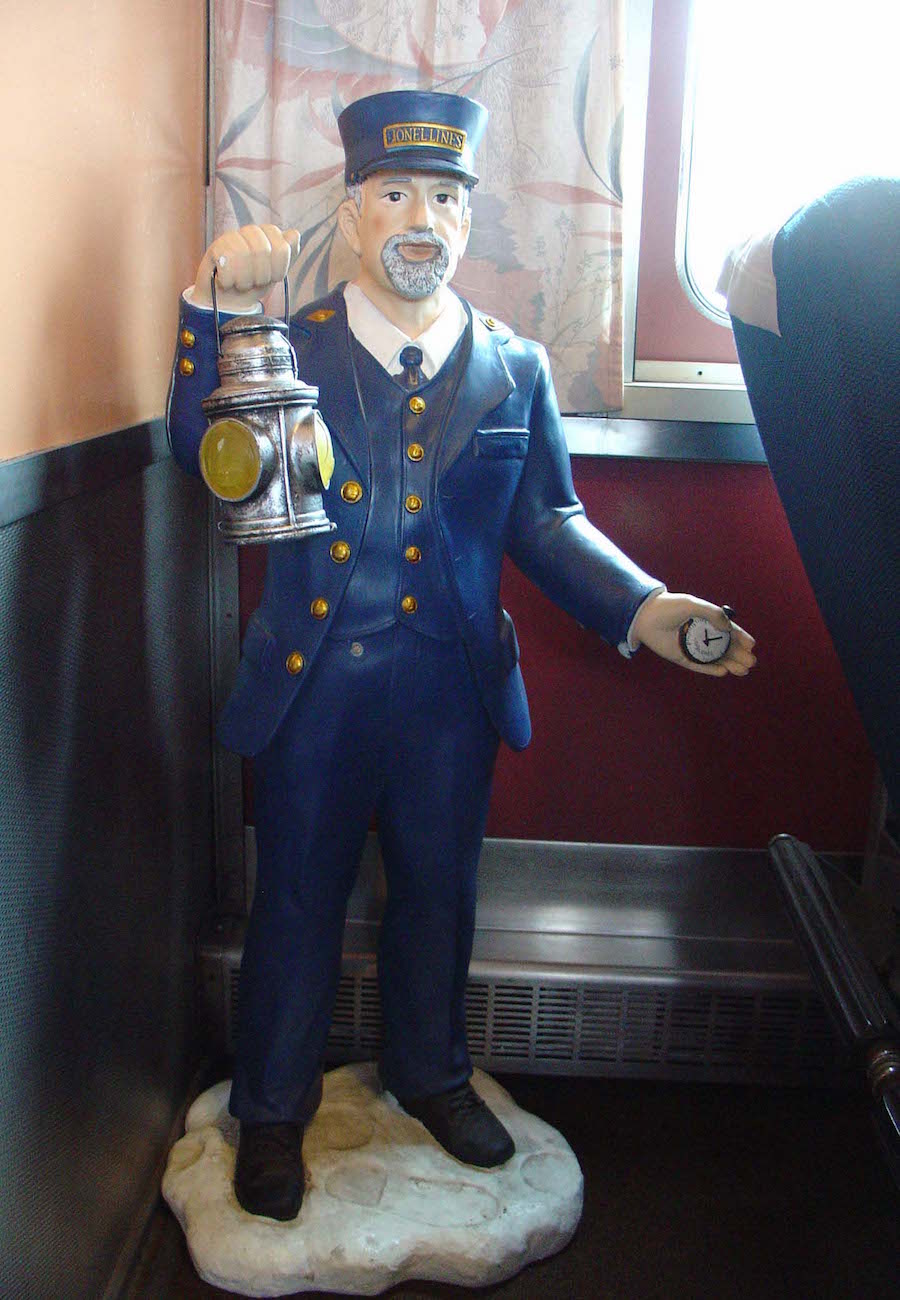 We are being watched (Courtesy of Bob Duda)

Steve is about to leap!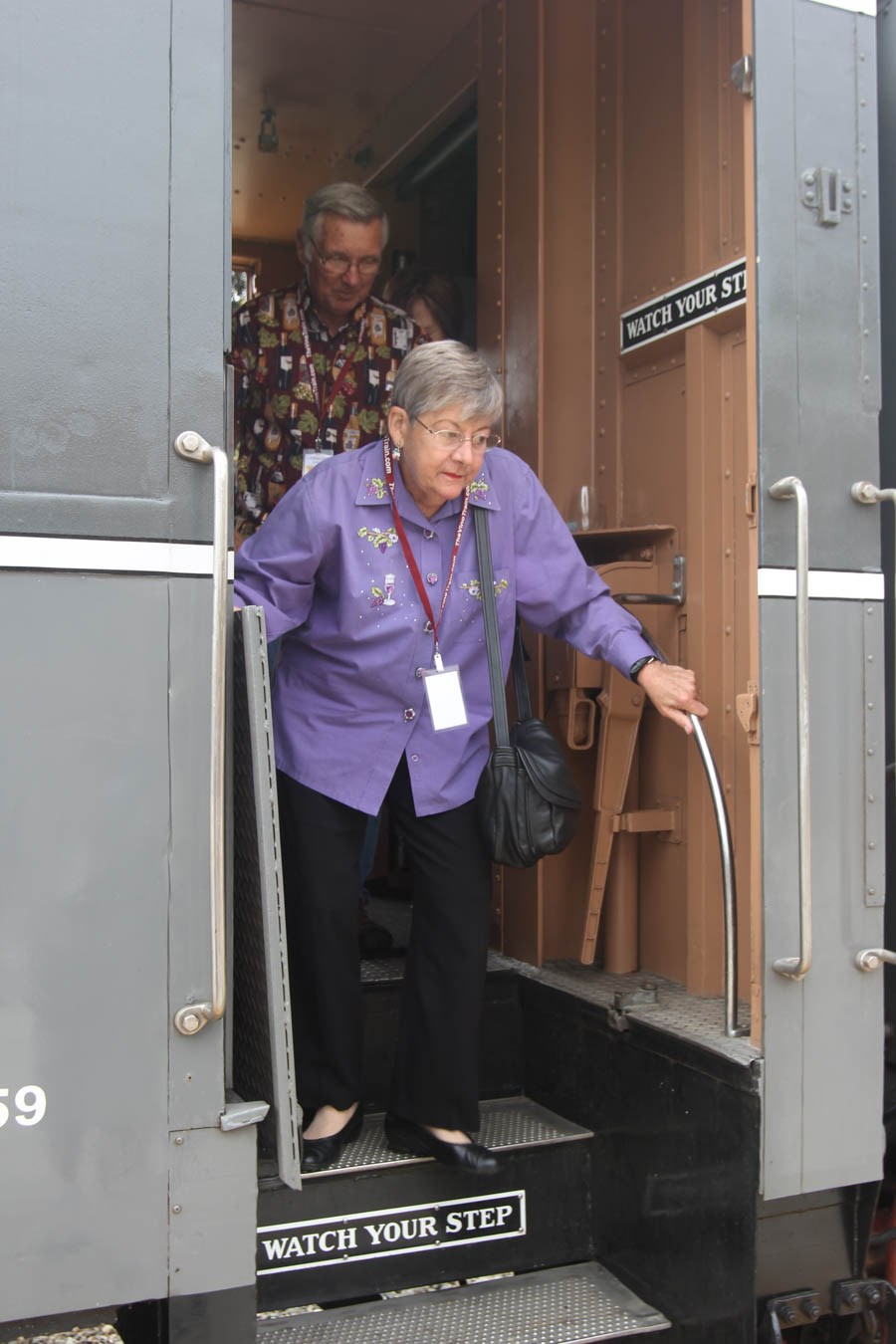 We are watching your step!

Come on Angie ... She just wanted to hold Bill's hand!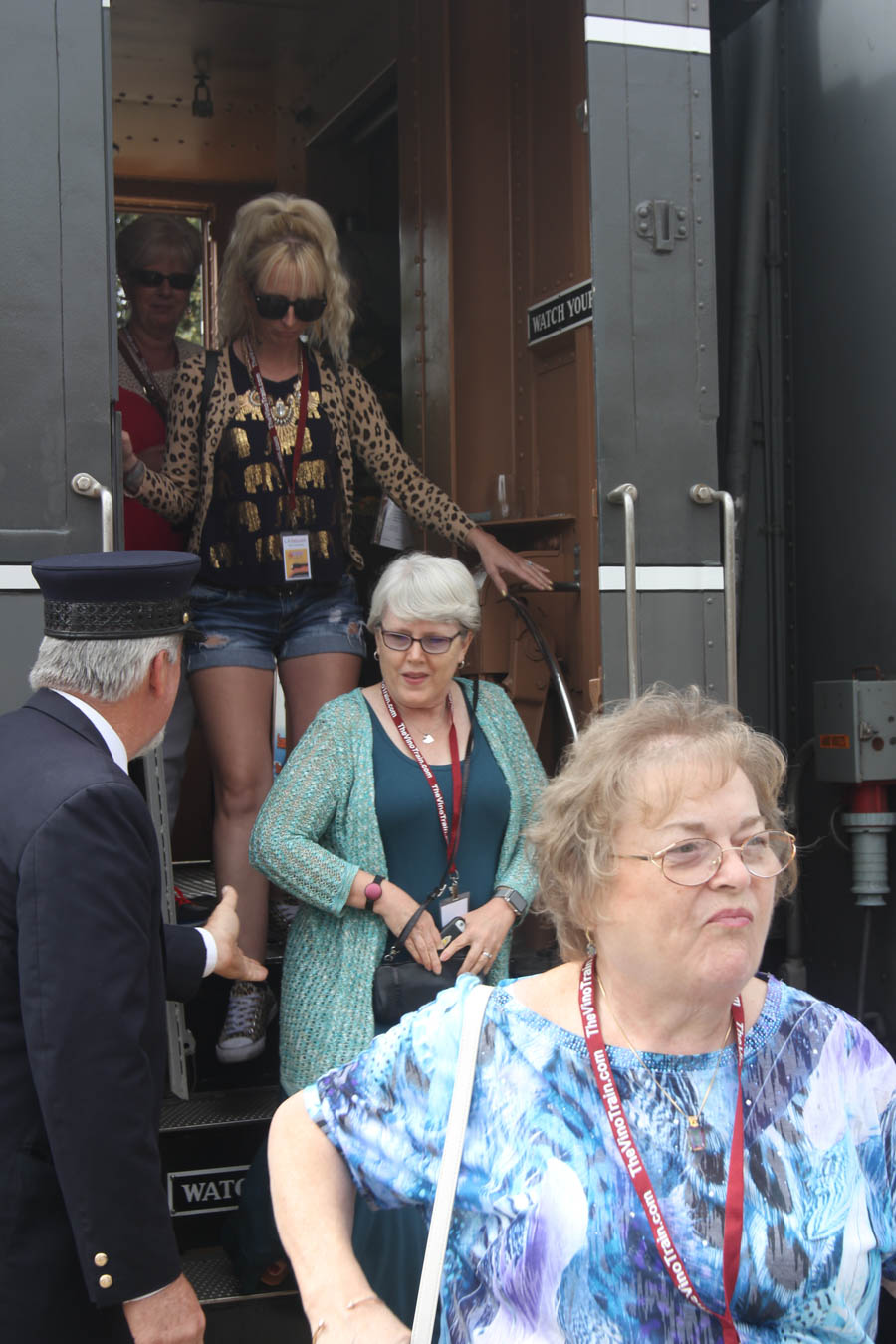 Time for tasting wine!

We start now!