Post Lunch Winery Visits Get Intense (Page Three)
Tummies are full and we are quite dry so look out wine tasting rooms, here we come.
Post Lunch Summary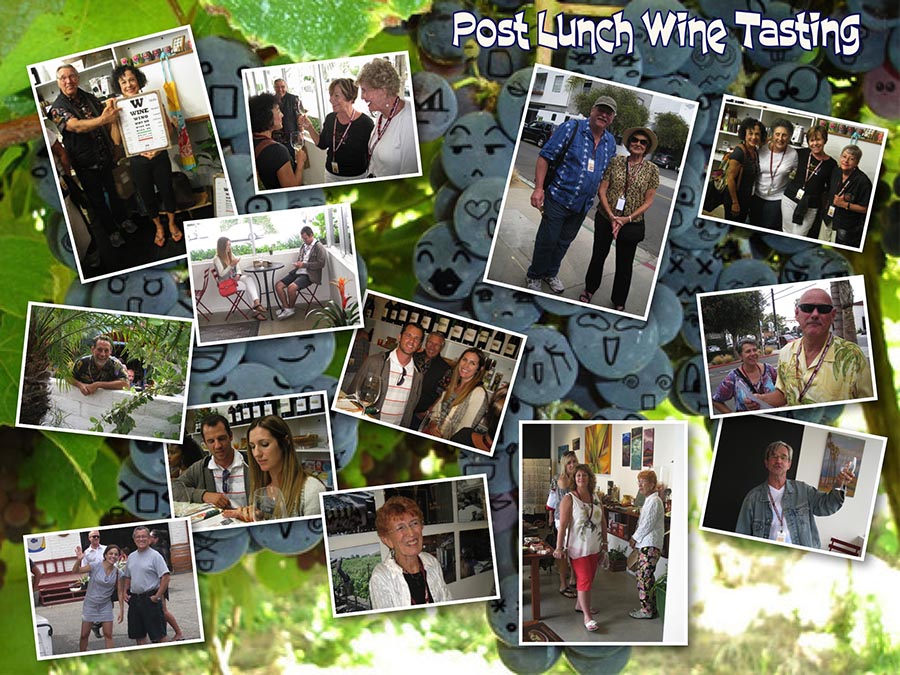 Click for full sized image (2400 x 3600 pixels)
Did You Know? - Even the shortest visit will quickly reveal that Santa Barbara does things a little differently. A little better. A little easier and a lot more laid back. Wine lovers recognize this humble approach in the first sip of any Santa Barbara County wine.
So when a group of like-minded vintners got together and developed the Urban Wine Trail, it made perfect Santa Barbara sense: a collection of tasting rooms featuring the best of Santa Barbara and the Santa Ynez Valley, all within blocks of each other, downtown and the beach. Carefree, car free tasting that fits in perfectly with your visit to downtown Santa Barbara—no matter how short.
Walk, rent a pedicab or a cruiser bike and wander Santa Barbara's Urban Wine Trail where you'll find the best of Santa Barbara County wines around the next corner and just down the block. Download a map, take a few steps and start sipping at these Urban Wine Trail wineries:
Au Bon Climat
Carr Winery
Conway Deep Sea Tasting Room
Cottonwood Canyon
Grassini Family Vineyards
Jaffurs Wine Cellars
Kalyra Winery
Kunin Wines
Margerum Wine Company
Municipal Winemakers
Oreana Winery
Pali Wine Company
Sanford Winery
Sanguis
Santa Barbara Winery
Silver Wines
Summerland Winery
Whitcraft Winery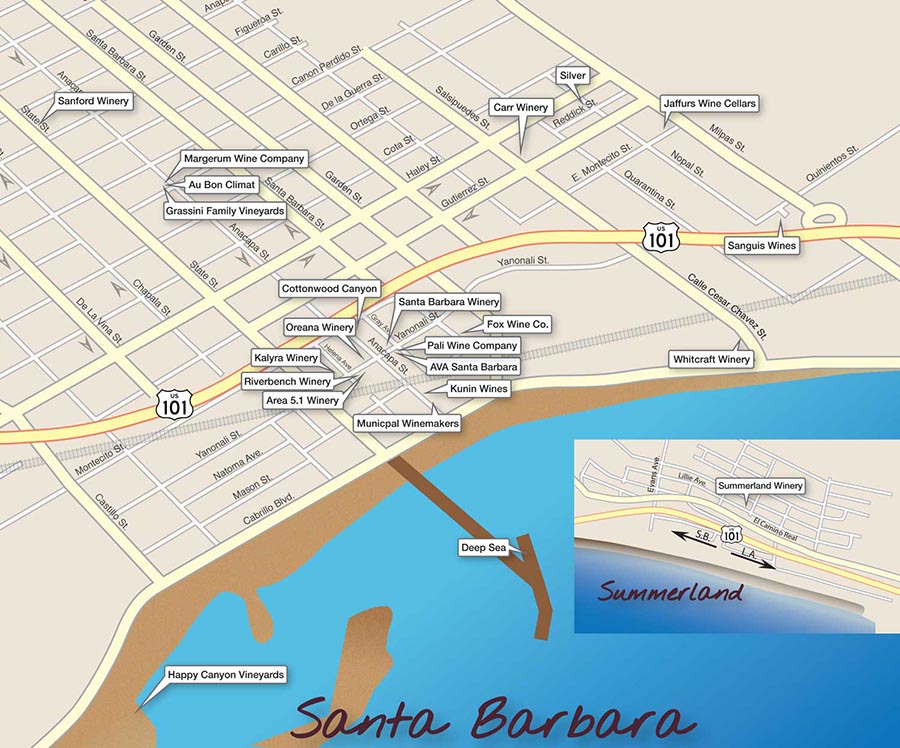 Click for full sized map!
Onward To The Wine Tasting Rooms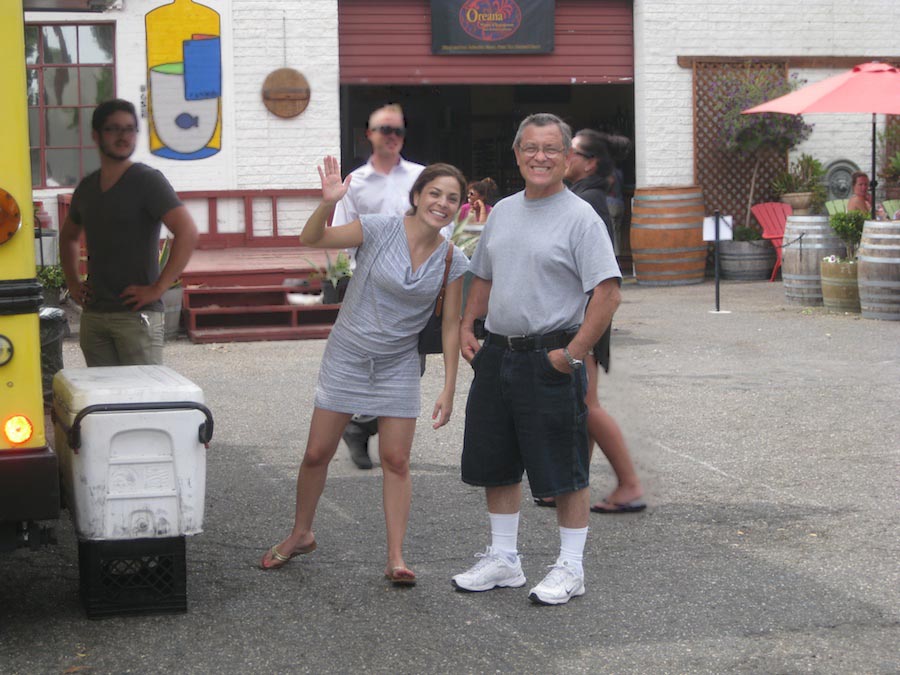 We found Annie and Louie at the "Bus Stop"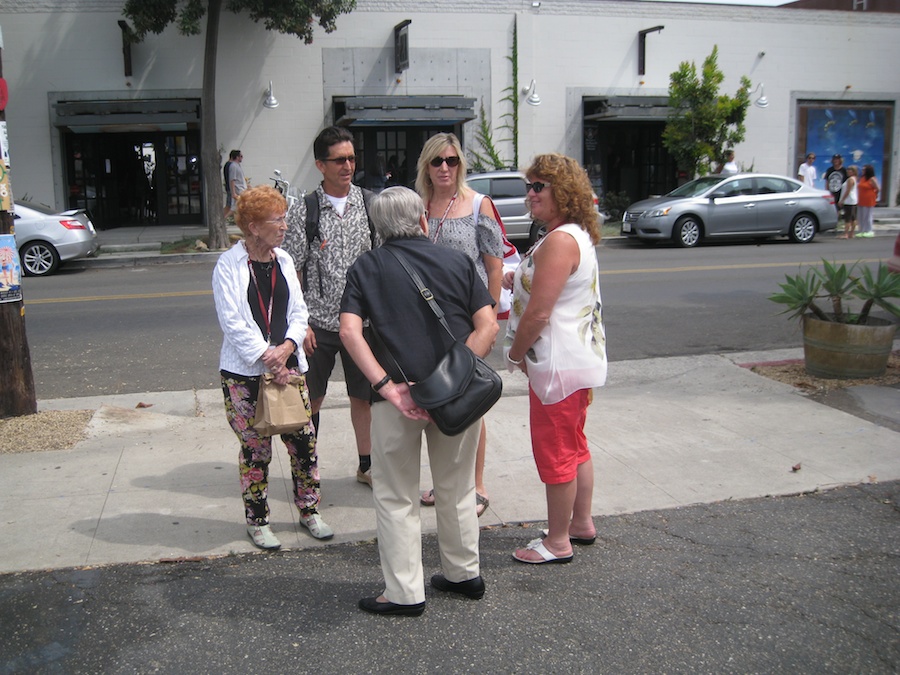 Louise heads for a favorite haunt... Will see you at 4:00ish!
Stop #5 - Santa Barbara Winery

Great place for olive oils in addition to wine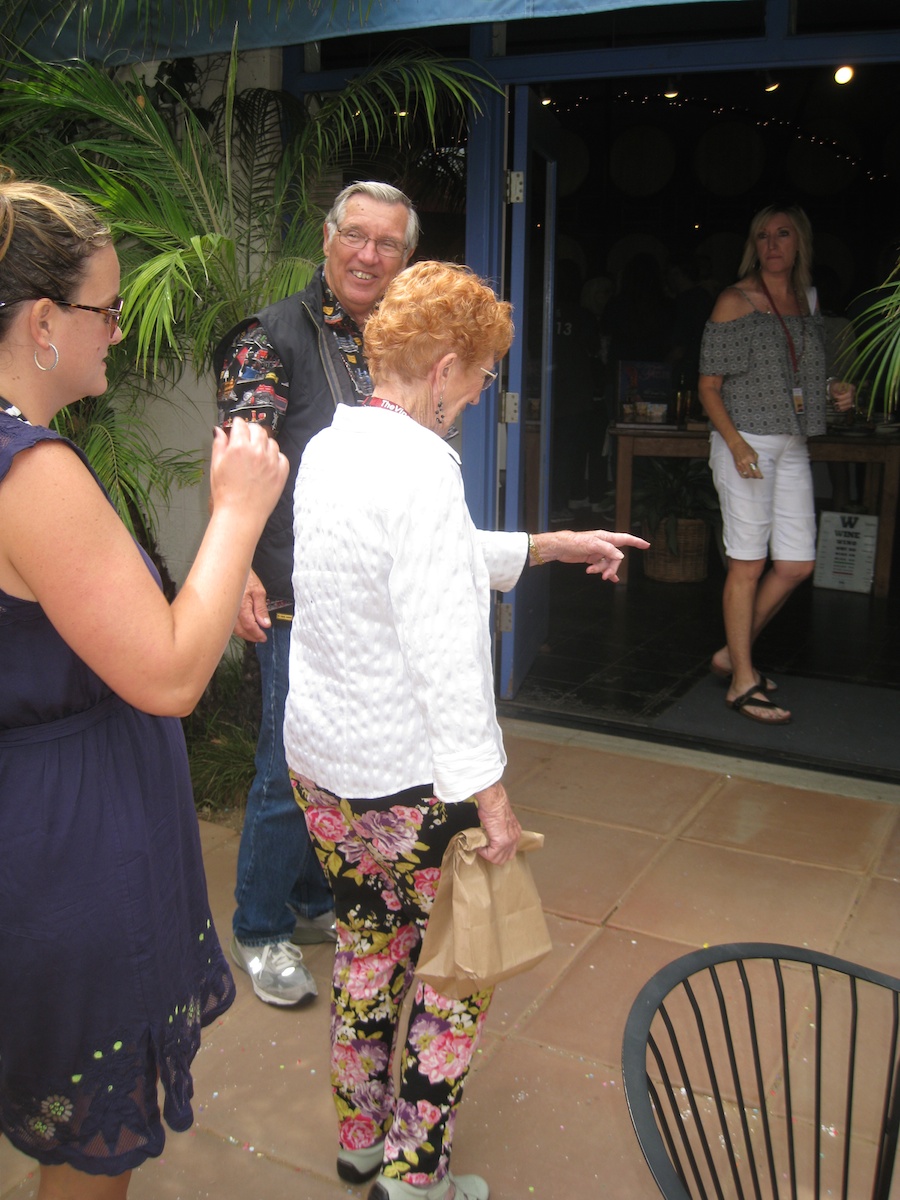 "Where am I going?"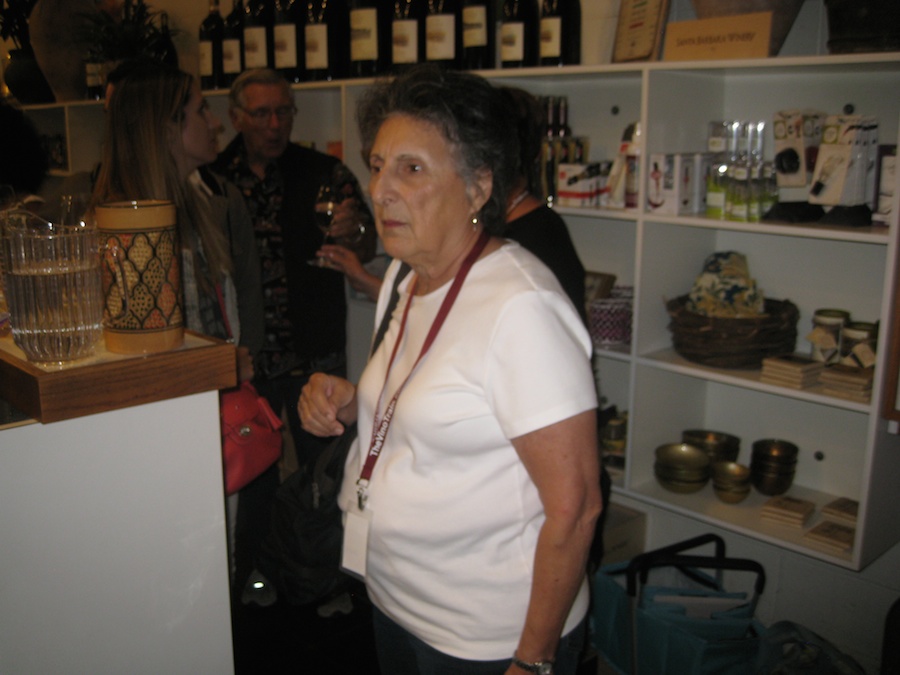 "What... I am in a winery?"


"Another winery? How do you old guys do it?"

Donna found a great sign - Everyone did an eye test!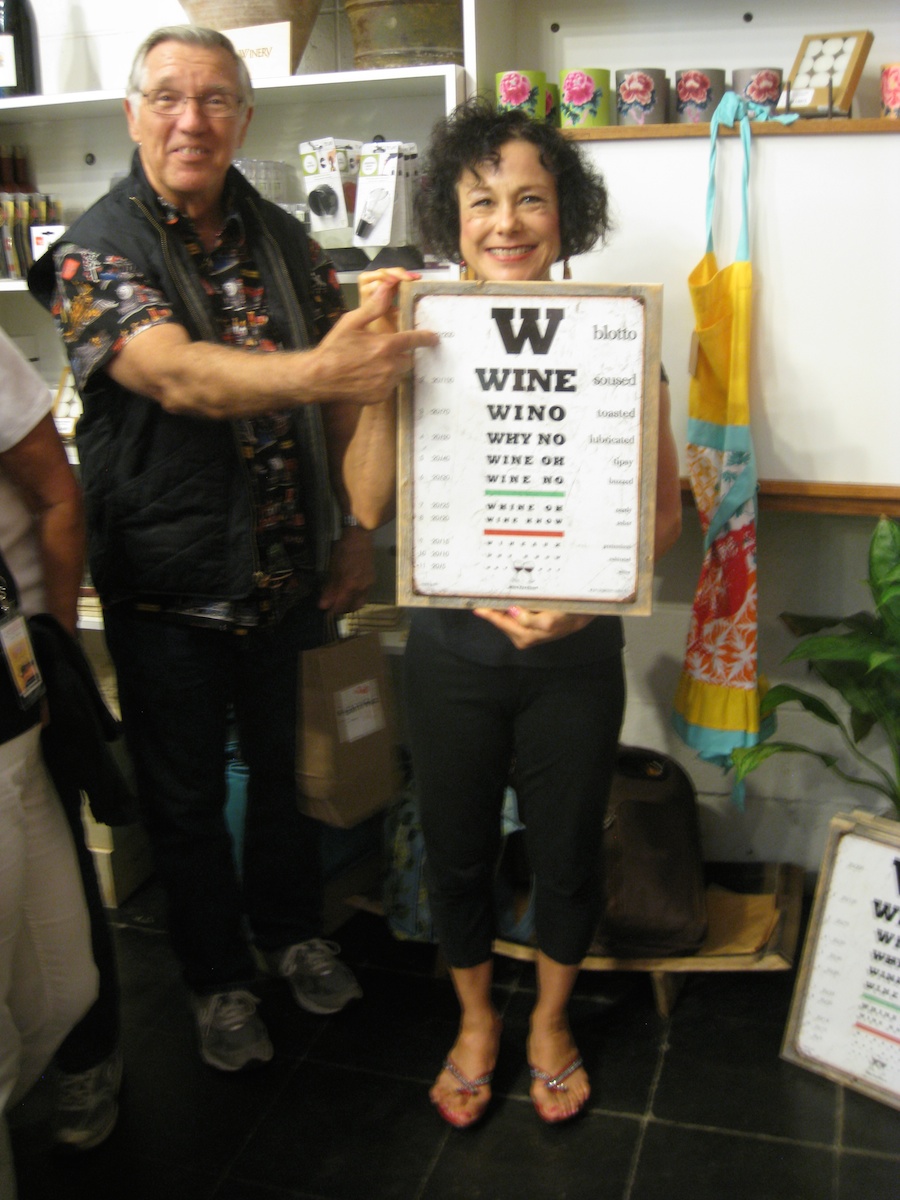 Ed tries the eye test

Serious decisions now....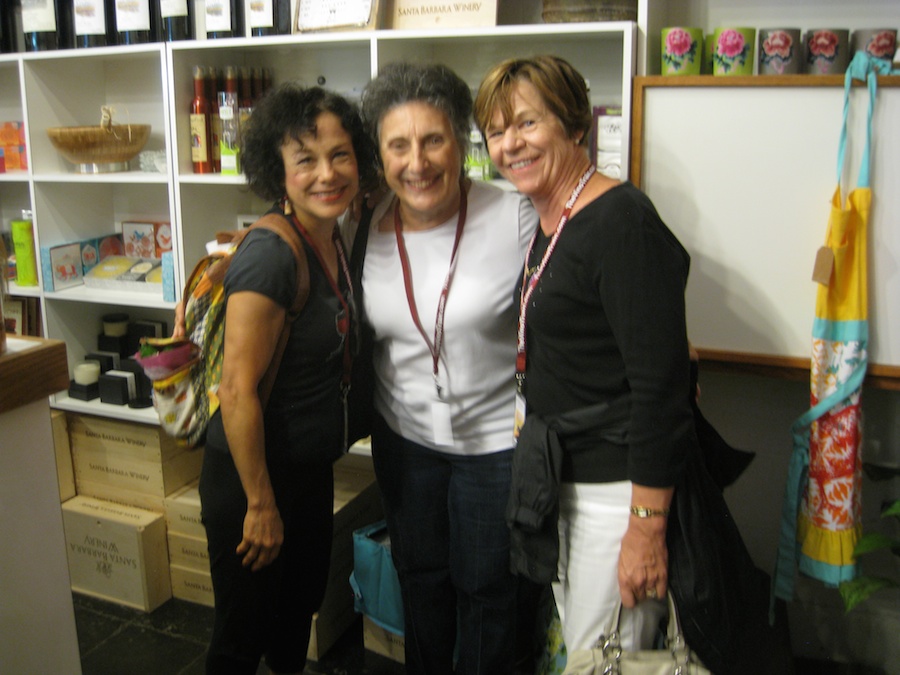 Simply having too much fun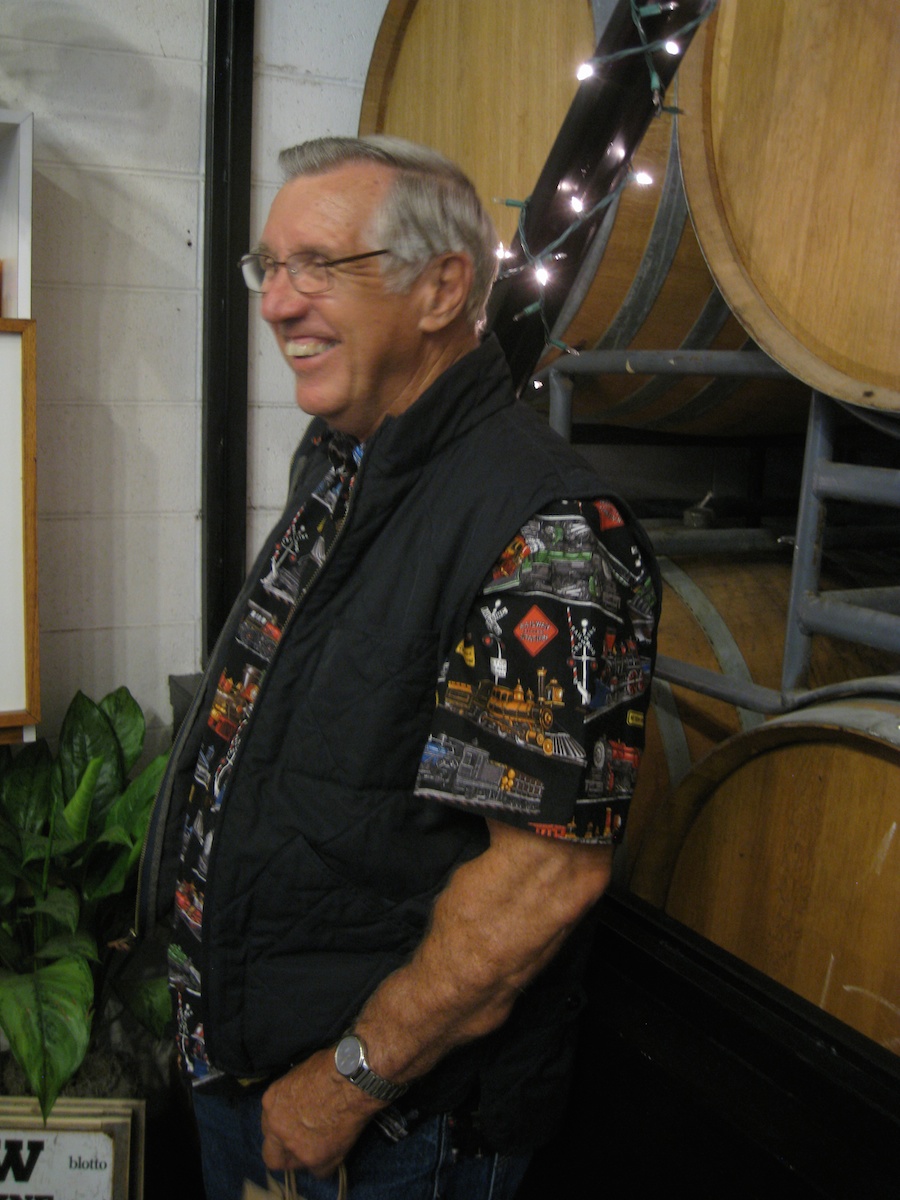 Ed has a bright idea!

Ladies... The drinking lamp is lit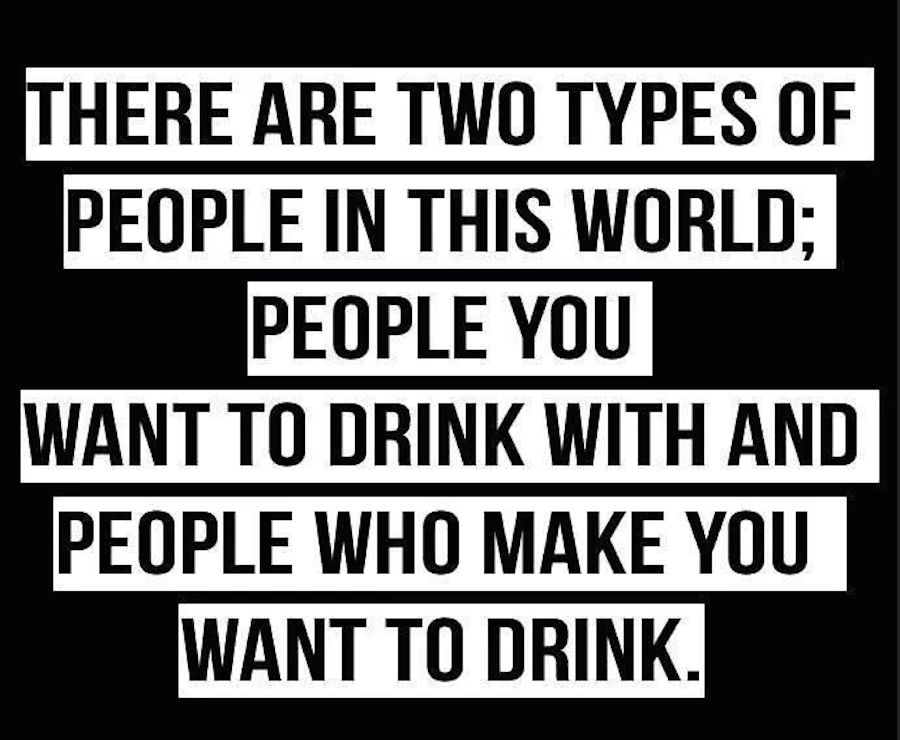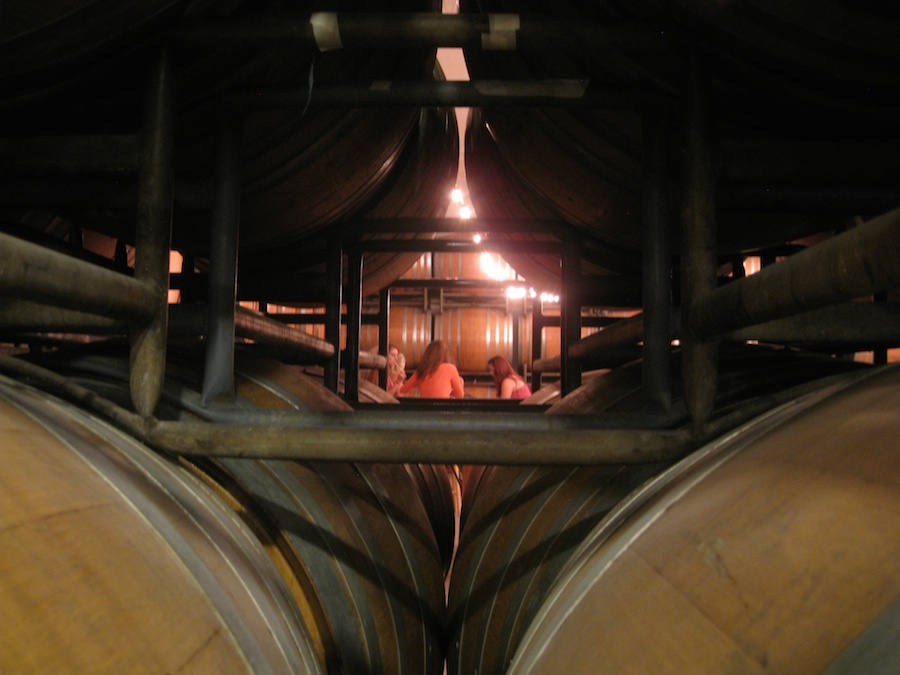 We looked through the casks and there was a party going on!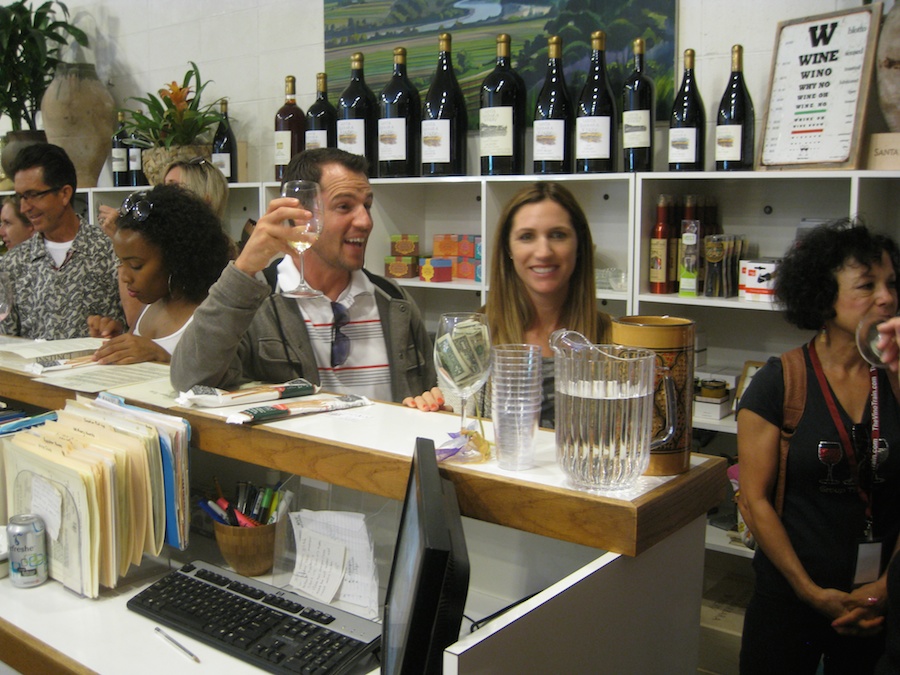 "Wendy... I tink I had tee many martoonies"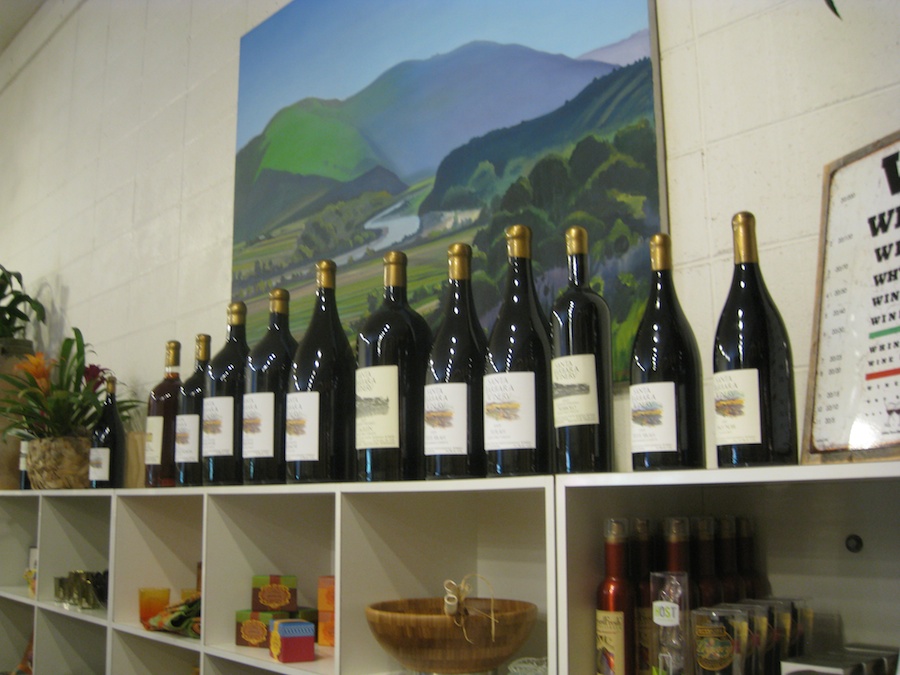 Select a size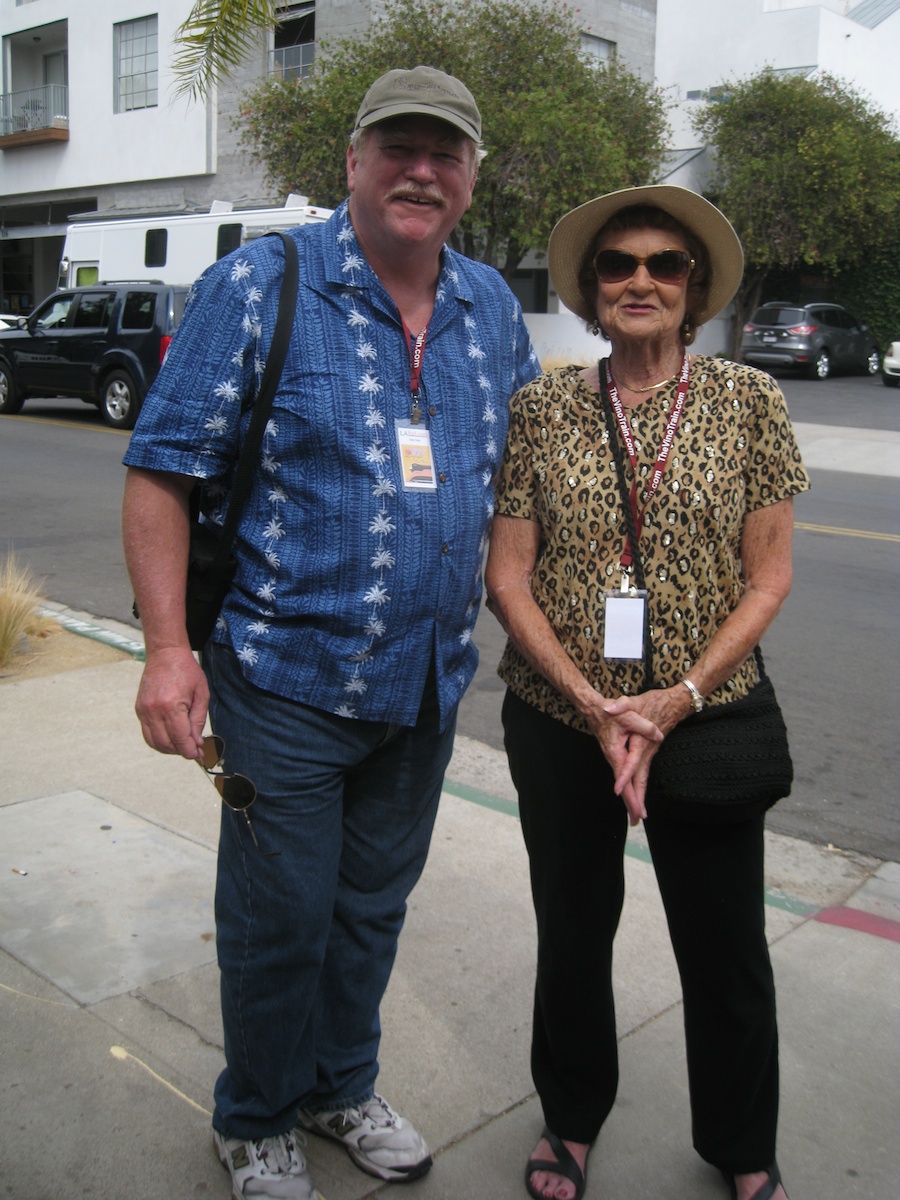 Gary and Marion make an appearance...
Rumor has it they have been tasting beer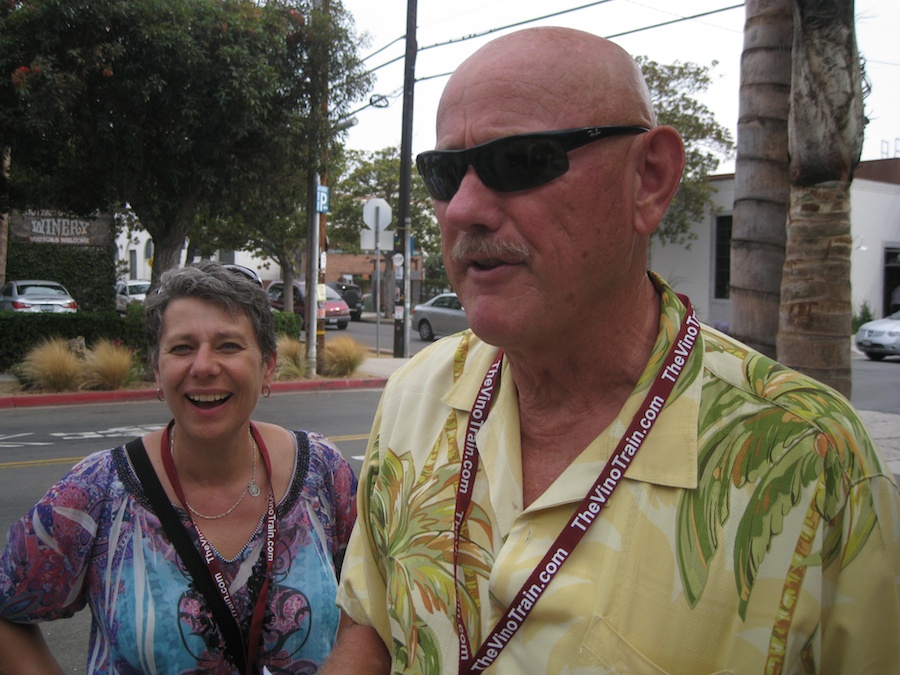 Indeed... If Hans is near, beer cannot be far away

"Who? Me?"

"Come on guys... Let's squeeze in one more!"
Stop #5 - LaFond Winery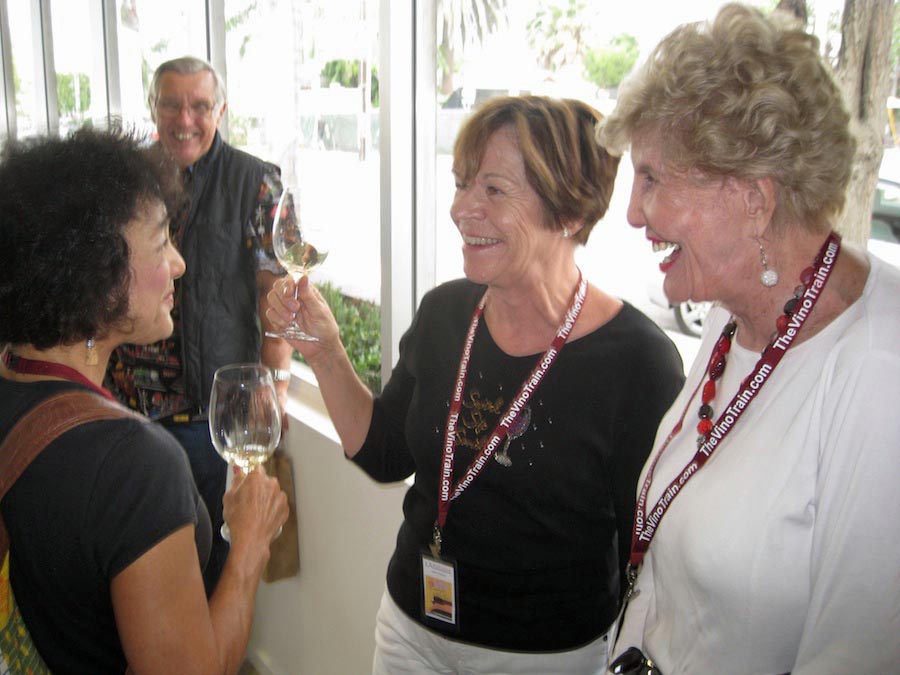 Wine increase the smile/hour ration significantly

Wendy and Sasha decided to sit and talk to each other.... Using texting??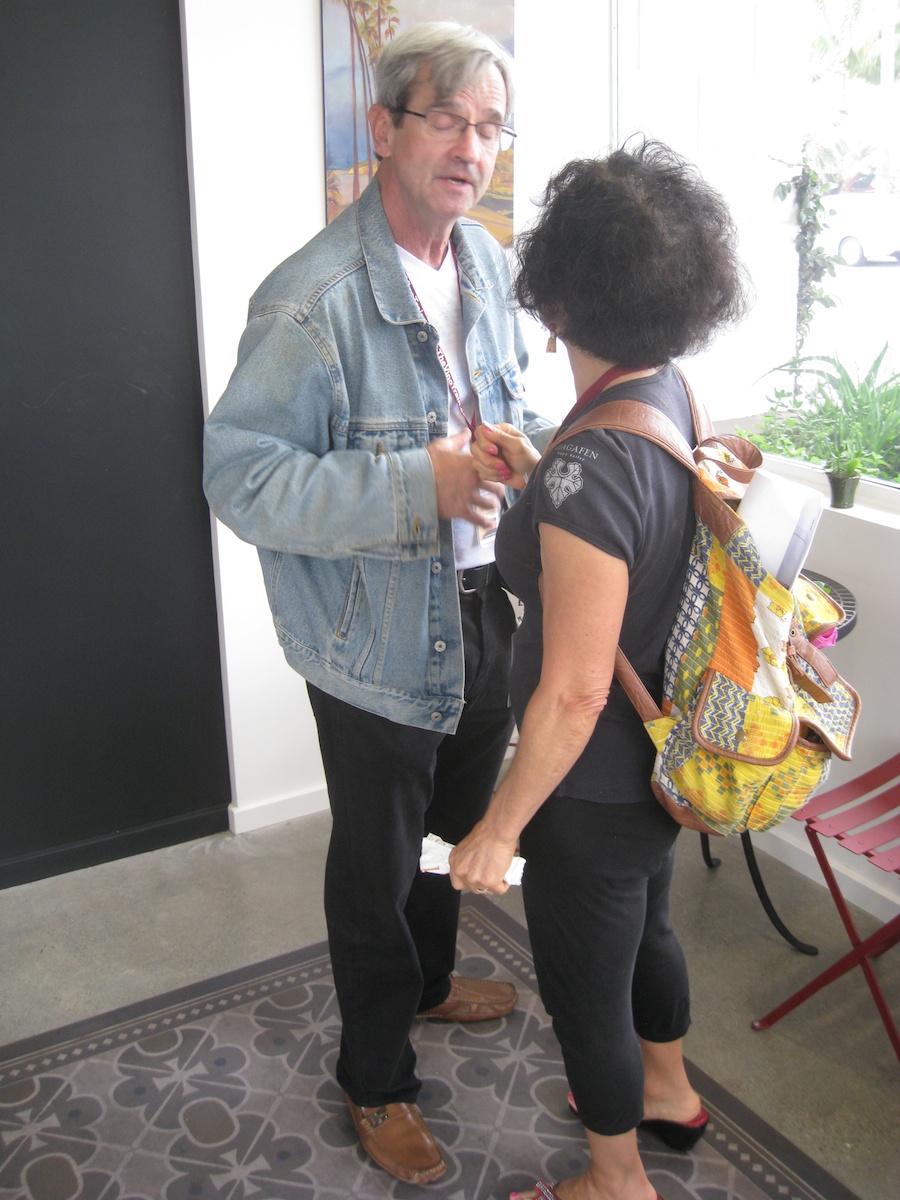 "Pardon me Madam Birthday Girl but you cannot make wine from raisins!"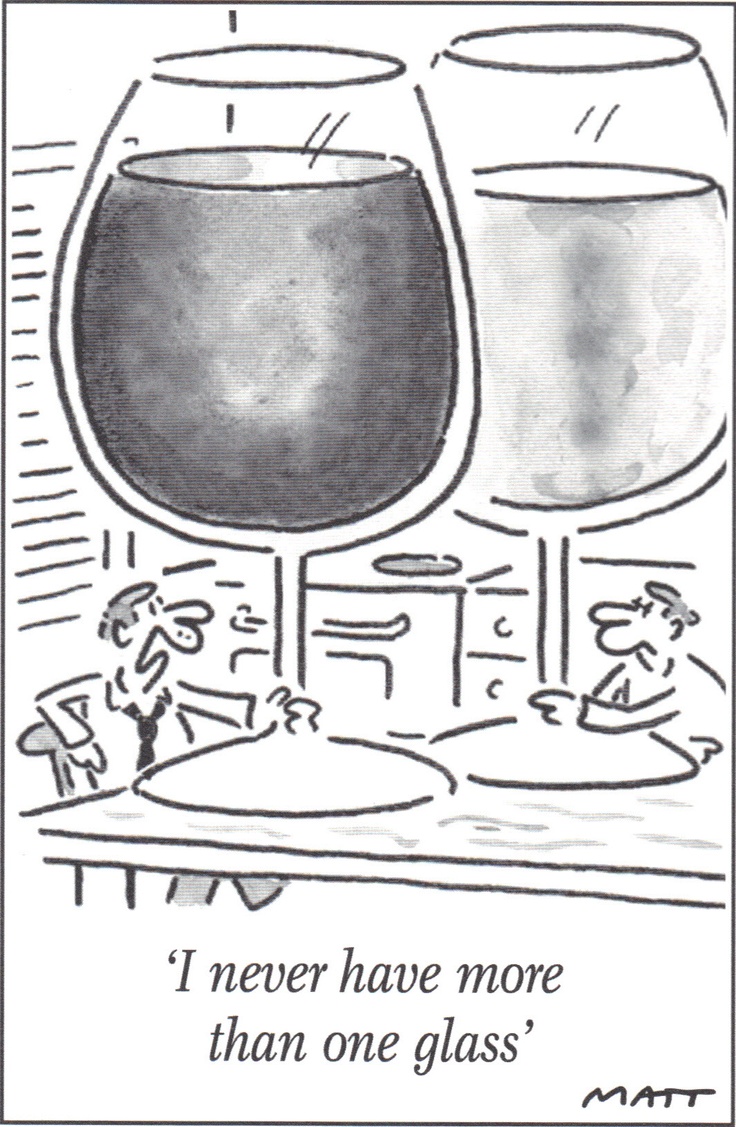 Will did his magic act... Making the wine disappear

"How did he do that??"

"I am going back to drinking... My thumb hurts"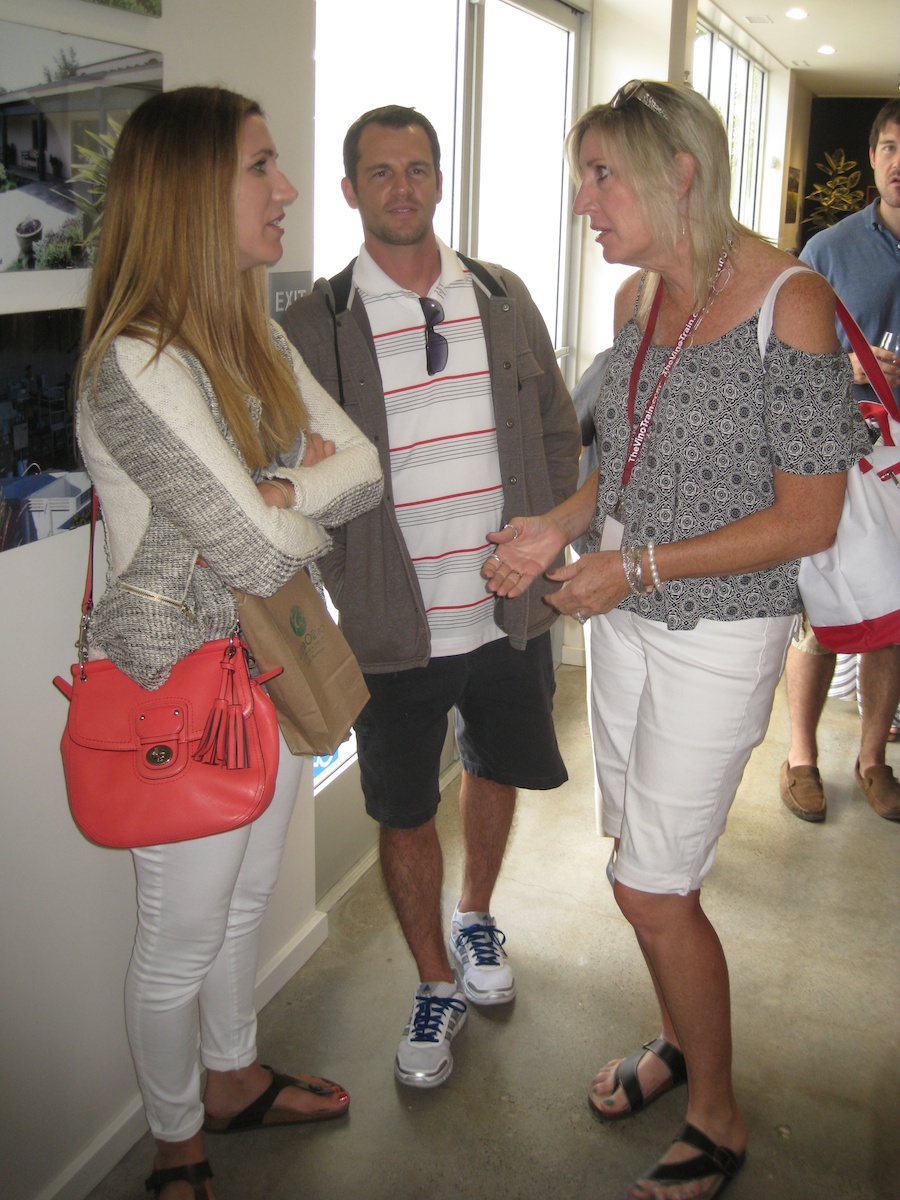 Old friends meet again on the wine train

The million dollar smile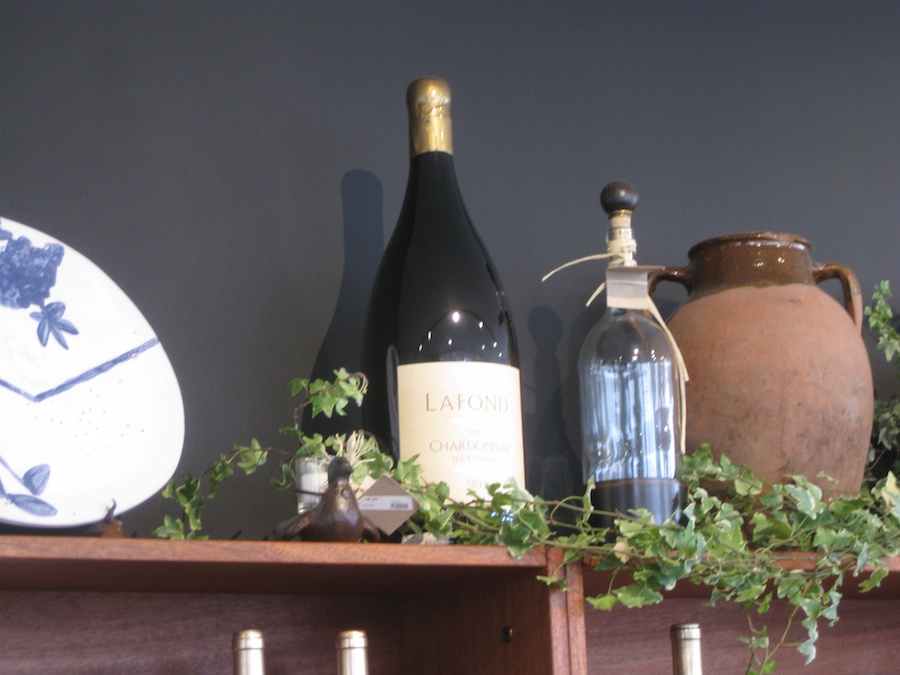 I'll take two of those