Grapes are looking super

String beans will grow several inches a day at their peak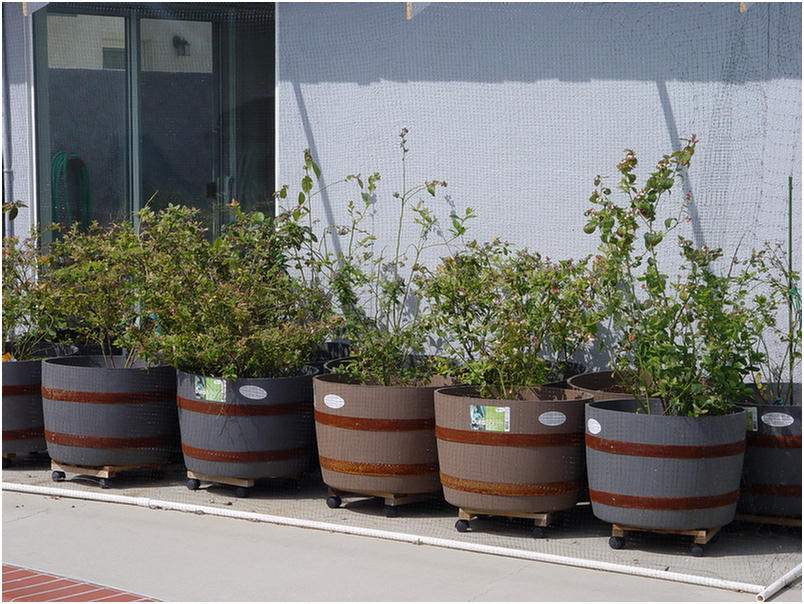 Blueberry nets are up... Bye bye birdies
The Garden Grows...
It looks lik a forest of steel but in a few weeks the support disappear and it looks like a tomato forest!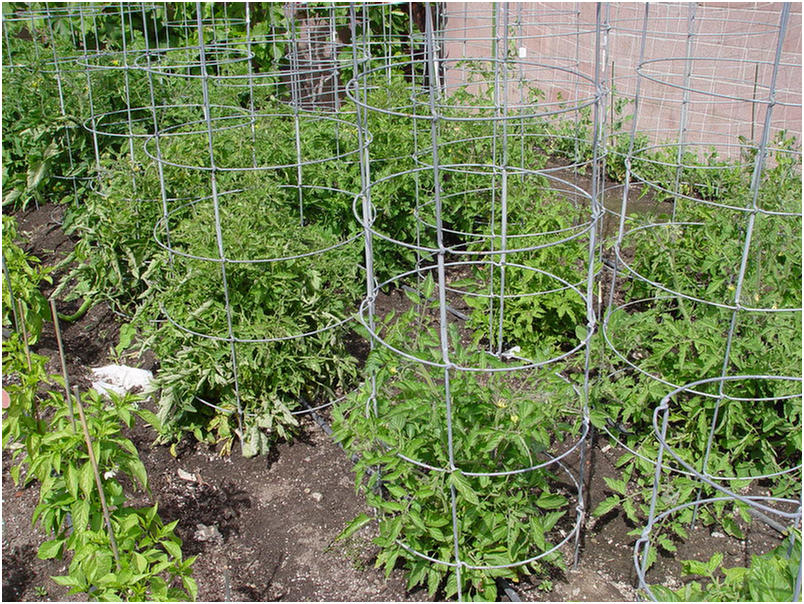 Tomato support forest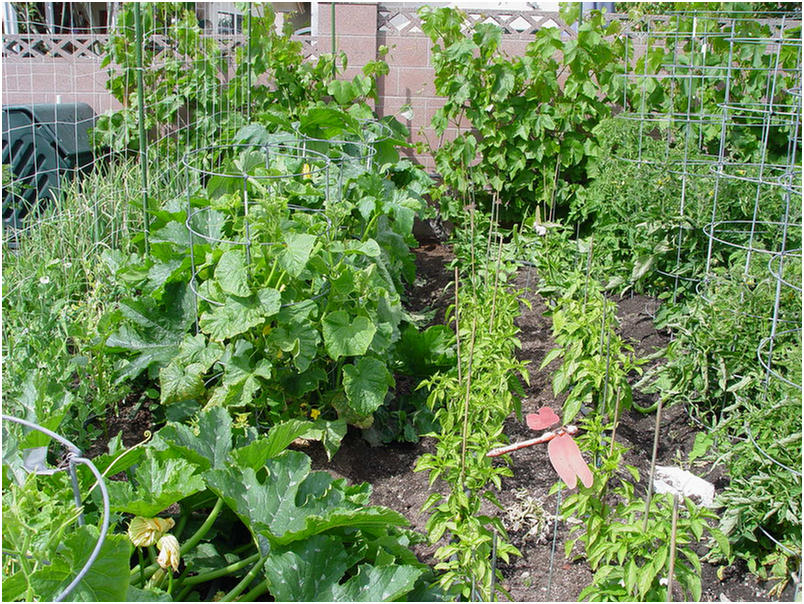 Getting taller everyday!

Grapes have reached the top... time to trim!

The wall slowly disappears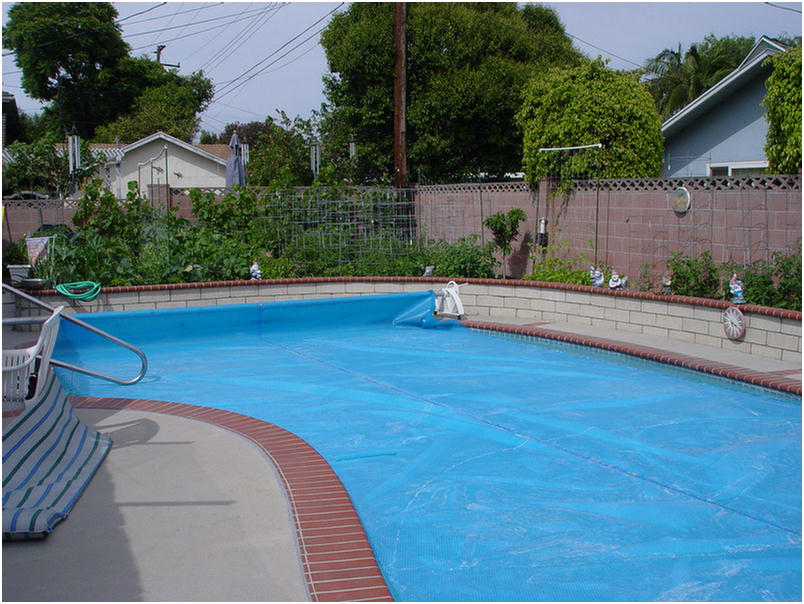 The pool is surrounded

Other little guardians at work
Growing Like Mad
During the growing season there are days when one can go to the yard and listed to the vegetables grow. String beans grow six inches a day and squash can go crazy in a day.

Composter in the background!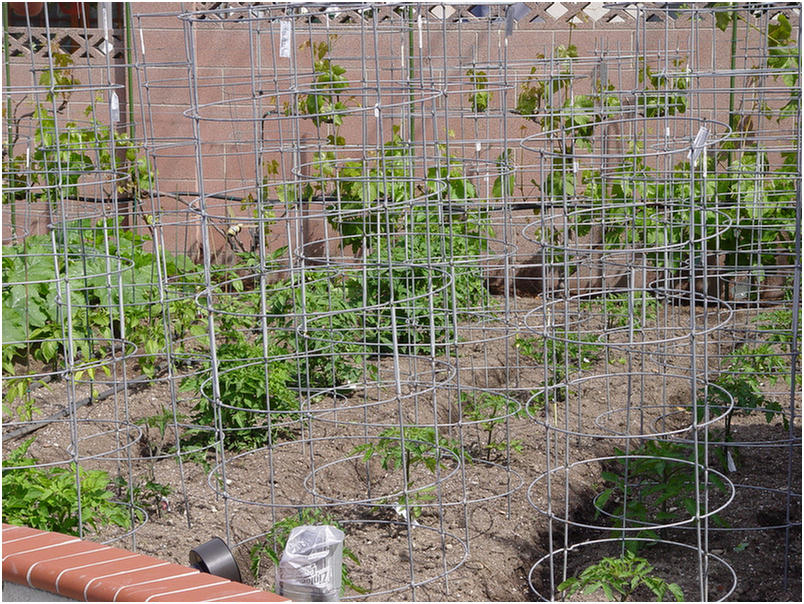 A forest of cages are ready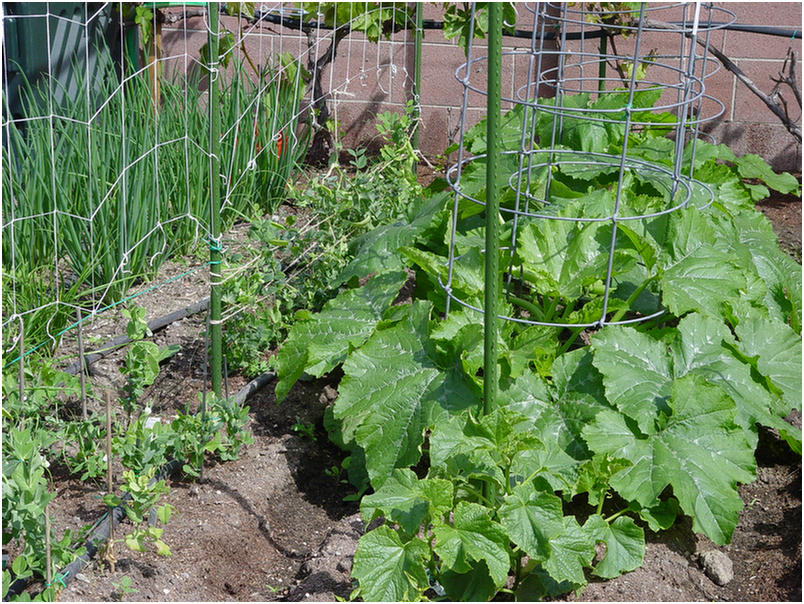 Squash soon to be ready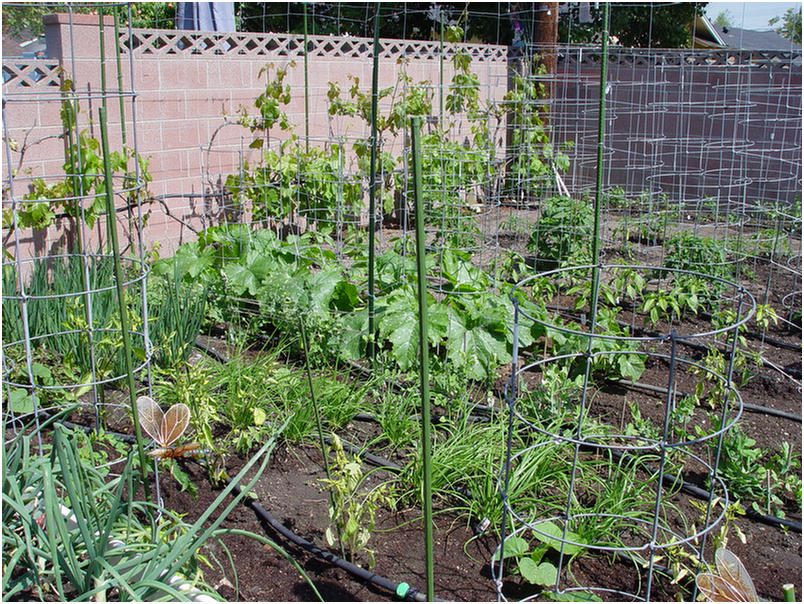 See the butterflies