Construction Begins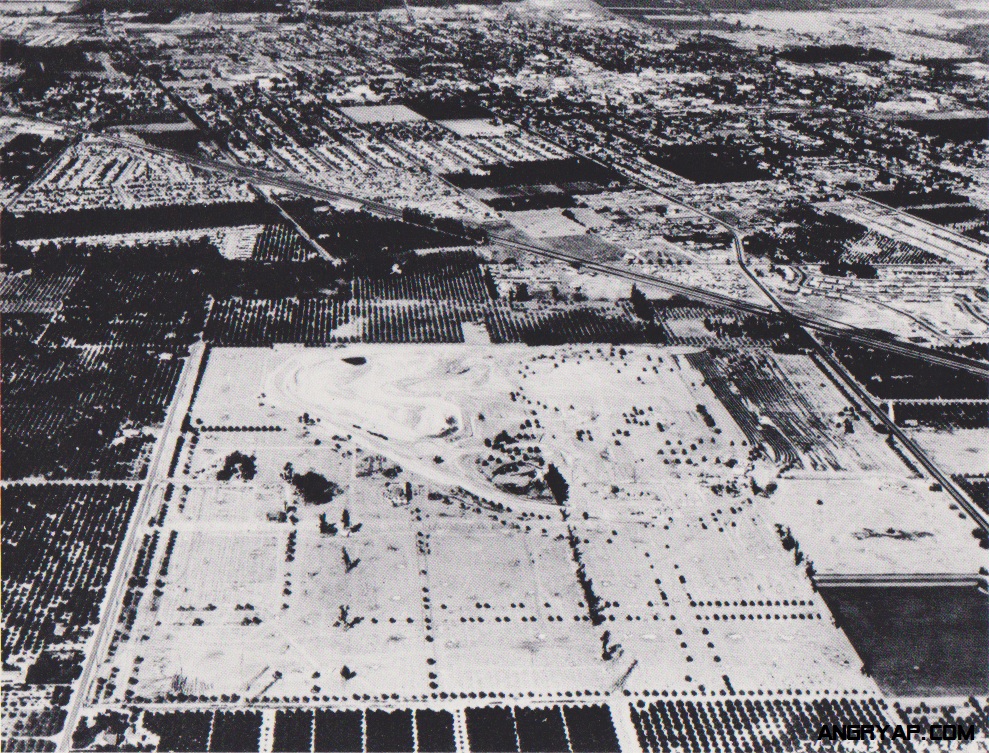 Under construction
Opening Day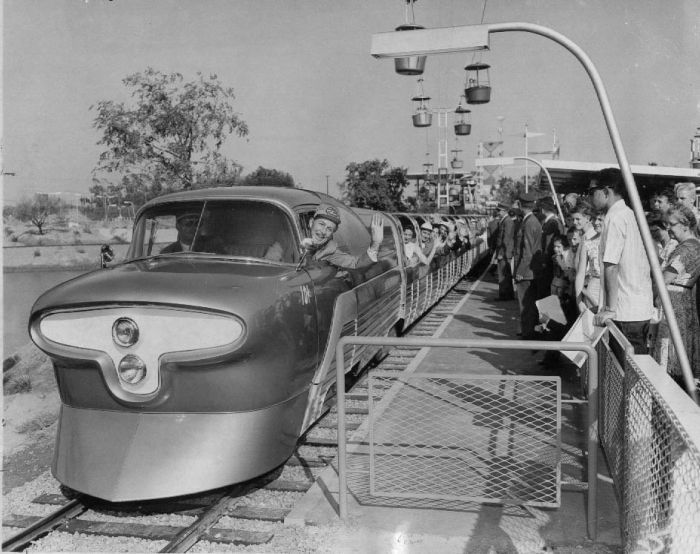 Opening day and Paul was there!

Remember these?????
Did you know? - Since the 1950s, the phrase E Ticket (or E ticket ride) has referred to an unusually interesting, thrilling or expensive experience. It derives from the tickets used at Disneyland and Walt Disney World theme parks until 1982. Formally, Disney called them coupons, but they were commonly referred to as tickets, as they were generally purchased in ticket books (with admission). The tickets came in different denominations, from A through E, with E tickets being the most expensive and reserved for the newest, most expensive or popular rides and attractions.
Park-goers could purchase tickets individually or in booklets that included tickets of each denomination. Booklets tended to have more high-level (D and E) tickets than lower-level (A and B) tickets, and might contain, for example, a park admission ticket, one A ticket, one B ticket, two C tickets, three D tickets, and three E tickets. Visitors tended to leave the park with unused A and B tickets, not because they had received large numbers of them, but because the A and B rides were less common and less popular.
The parks no longer use this method of selling tickets — instead, all rides are included with admission. However, the phrase continues to be used, having long-since passed into the lexicon of popular culture. In 1983, astronaut Sally Ride, the first American woman in space, famously described the experience of a Space Shuttle launch by saying: "Ever been to Disneyland? ...That was definitely an E ticket!"
Disney still informally uses the term "E ticket" to refer to its best attractions, even to those opened after the coupon system was replaced. Among the most notable attractions often referred to as E tickets where visitors never actually used an E ticket are Splash Mountain, The Twilight Zone Tower of Terror, and Soarin' Over California.
Did you know? - Irene Dunne (December 20, 1898 – September 4, 1990) was an American film actress and singer of the 1930s and 1940s. Dunne was nominated five times for the Academy Award for Best Actress, for her performances in Cimarron (1931), Theodora Goes Wild (1936), The Awful Truth (1937), Love Affair (1939) and I Remember Mama (1948).
Did you know? - Arthur Gordon "Art" Linkletter (born July 17, 1912) is a Canadian-American radio and television personality and the former host of two of the longest-running shows in United States broadcast history: House Party, which ran on CBS radio and television for 25 years, and People Are Funny, on NBC radio-TV for 19 years. Linkletter was famous for interviewing children on House Party and Kids Say the Darndest Things, which led to a successful series of books quoting children.