Who Was Here This Evening? (Page Two)
(January 21, 2011) Last Updated: 09/11/2019 10:38:AM
Another great dinner at the Petroleum Club. The service was, as usual, quite good with the wait staff assuring our every need was taken care of! At dinner we take pictures of everyone as that is the only time people sit down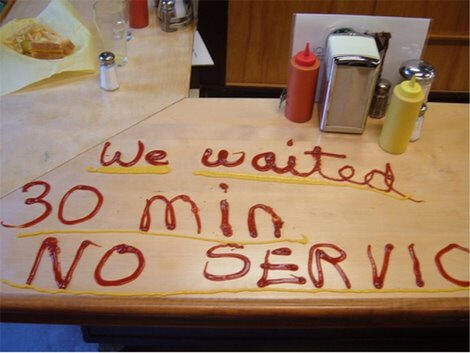 This never happens at the Petroleum Club!
We Had 64 Attendees This Evening

Bob and Edith Daley (Long Beach)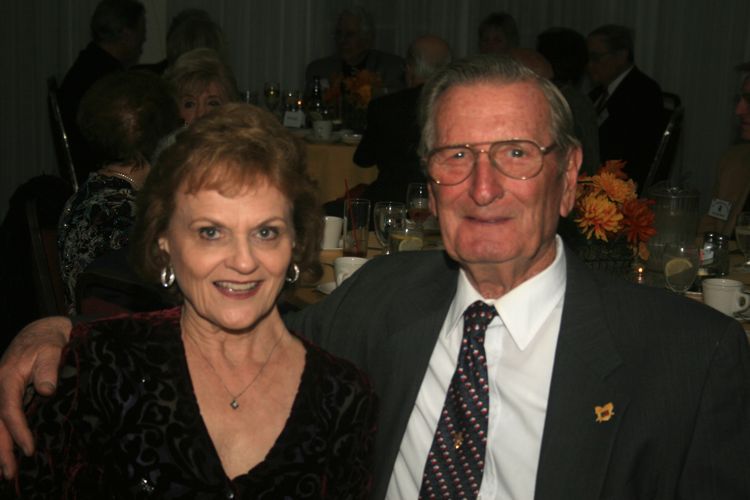 They will be providing Texas Two Step lessons at the next dance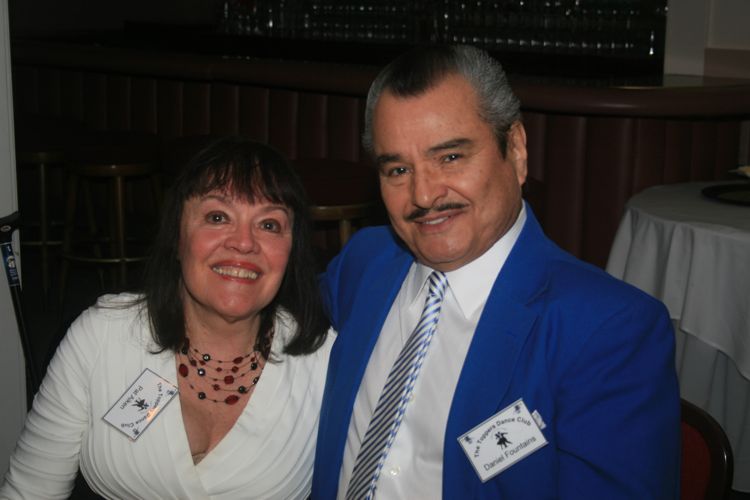 New Members: Pat Aiken and Daniel Fountains
Table Two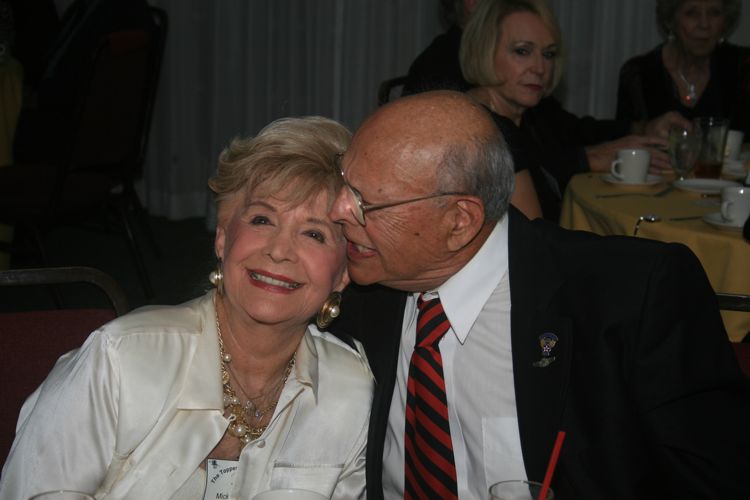 Mickey and Al Arauj are at it again

Bill and Angie always with a big smile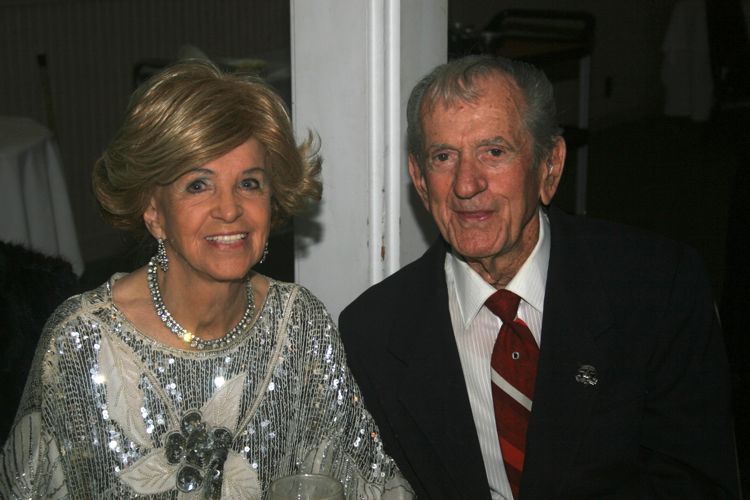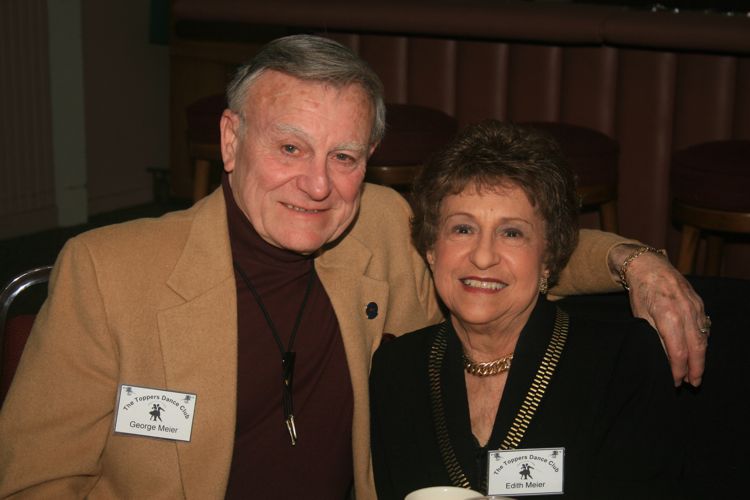 George and Edith Meier from Redondo Beach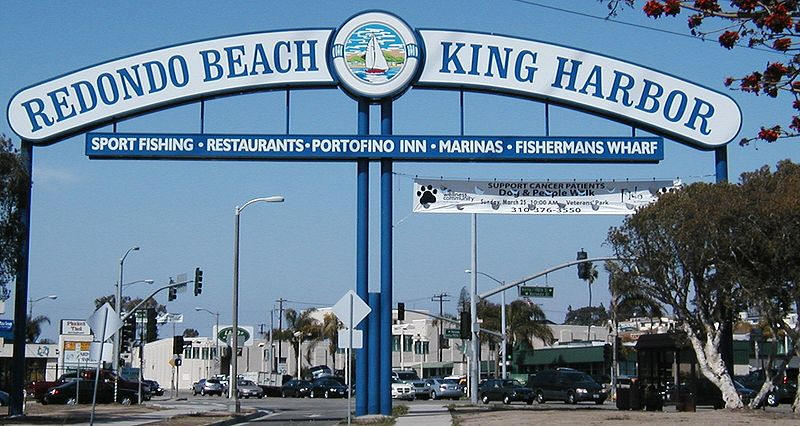 Did you know? - Redondo Beach was originally part of the 1784 Rancho San Pedro Spanish land grant that later became the South Redondo area. The city's territory has an unusual shape including an area along the beach (South Redondo Beach) and another strip inland from Manhattan Beach and Hermosa Beach (North Redondo Beach). The primary attractions include Municipal Pier and the sandy beach, popular with tourists and a variety of sports enthusiasts. The western terminus of the Metro Rail Green Line is in North Redondo Beach.

Shirley & Brian Skeggs from Yorba Linda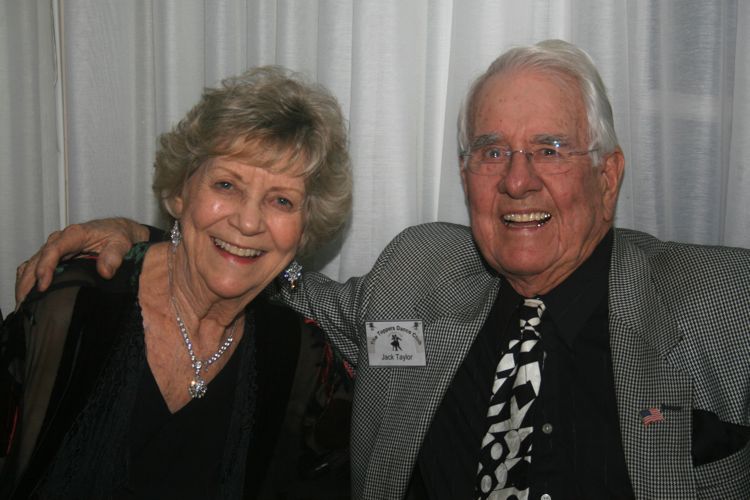 Joyce Rothrock & Jack Taylor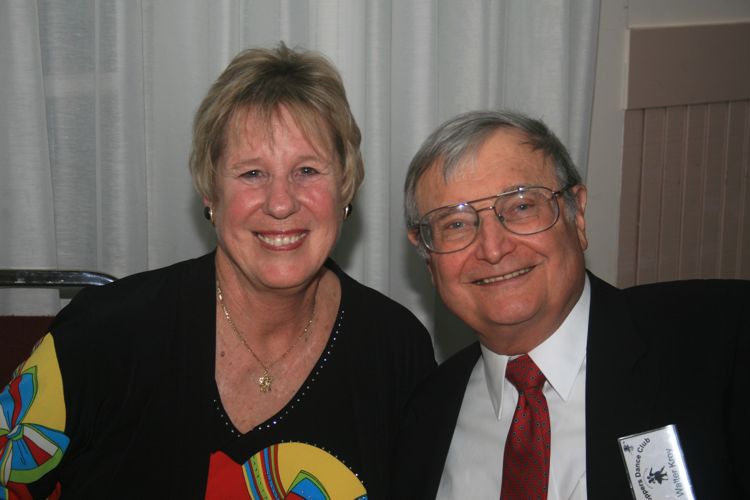 Terey & Walter Kroy come all the way from Santa Ana
Did you know? - Santa Ana is the county seat and most populous city in Orange County, California, and the 55th-most populous city in the United States with a 2007 estimated population of 339,555. (The California Department of Finance puts the city's 2009 estimated population at 355,662.)
Founded in 1869, Santa Ana is located in Southern California adjacent to the Santa Ana River, 10 miles (16 km) away from the California coast.
The city is part of the Los Angeles–Long Beach–Santa Ana metropolitan area which, according to the U.S. Census Bureau, is the second largest metropolitan area in the U.S., with almost thirteen million people. According to the 2000 U.S. Census, of U.S. cities with more than 300,000 people, Santa Ana is the 4th-most densely populated behind only New York City, San Francisco, and Chicago, and slightly denser than Boston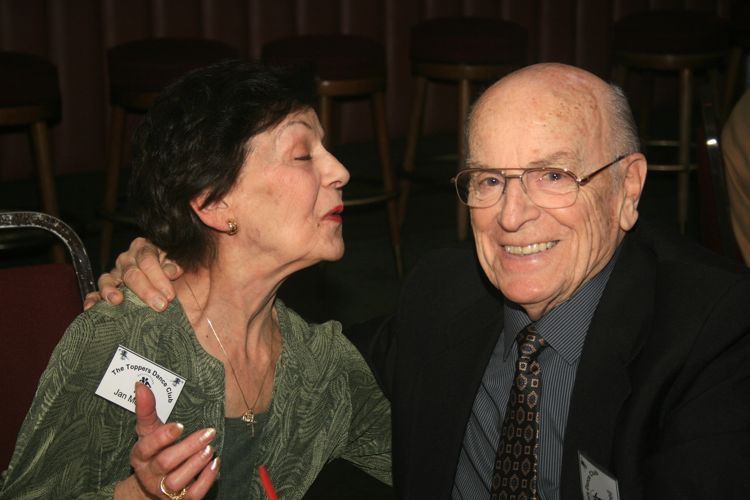 Jan is about to plant a big one on Jim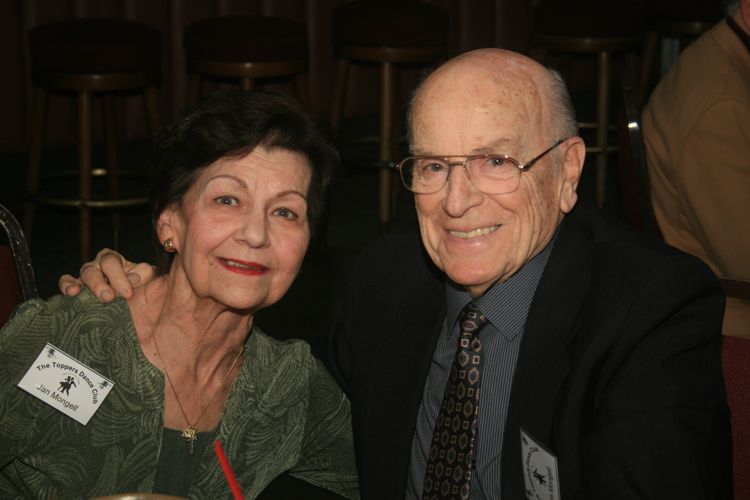 Jan &Jim Mongel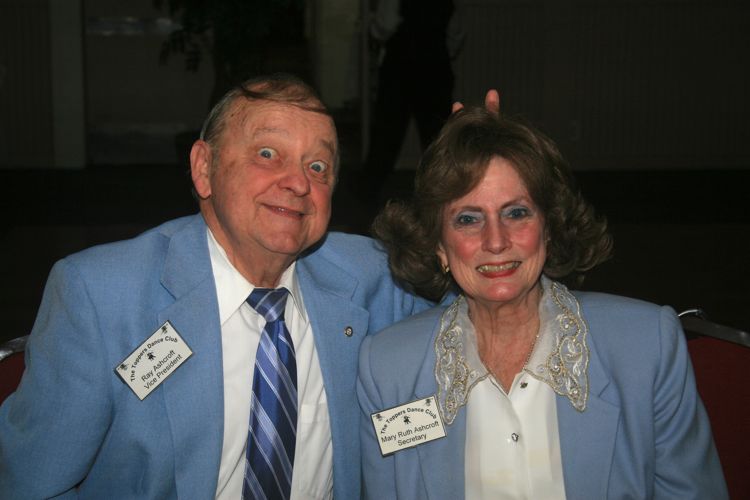 Ray and Mary Ruth Ashcroft in a serious moment
Did you know? - On January 14, 1941, Victor de Laveleye, former Belgian minister of Justice and director of the Belgian French-speaking broadcasts on the BBC (1940–1944), suggested in a broadcast that Belgians use a V for victoire (French: "victory") and vrijheid (Dutch: "freedom") as a rallying emblem during World War II. In the BBC broadcast, Laveleye said that "the occupier, by seeing this sign, always the same, infinitely repeated, [would] understand that he is surrounded, encircled by an immense crowd of citizens eagerly awaiting his first moment of weakness, watching for his first failure." Indeed, within weeks chalked up Vs began appearing on walls throughout Belgium, the Netherlands and northern France.
Buoyed by this success, the BBC set out a plan, the "V campaign", for which they put in charge the assistant news editor Douglas Ritchie posing as "Colonel Britton". Ritchie suggested an audible V using its Morse code rhythm (three dots and a dash).
Having the same rhythm, the opening bars of Beethoven's Fifth Symphony was then used as the call-sign by the BBC in its foreign language programmes to occupied Europe for the rest of the war. The irony that they were composed by a German was not lost on many of the audience or for the more musically educated that it was "Fate knocking on the door" of the Third Reich. (About this sound Listen to this call-sign. (help·info)). The BBC also encouraged the use of the V gesture introduced by De Laveley.
By July 1941 the emblematic use of the letter V had spread through occupied Europe and on July 19 Winston Churchill put the British government's stamp of approval on the V campaign in a speech, from which point he started using the V hand sign. Early on he used palm in (sometimes with a cigar between the fingers).[9] Later in the war he used palm out.
It is claimed that the aristocratic Churchill made the change after it was explained to him what it signified to the other classes in Britain. . Other allied leaders used the sign as well; since 1942, Charles de Gaulle used the V sign in every speech until 1969.

Now in a romantic moment

Earl & Jeannine Eakle from Rancho Palos Verdes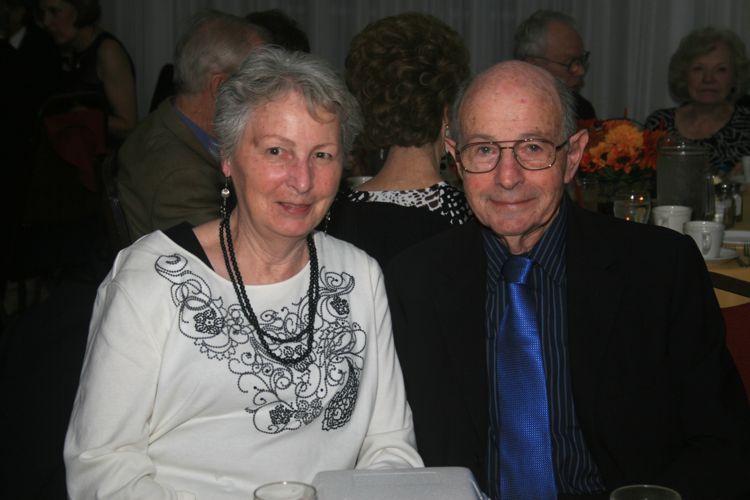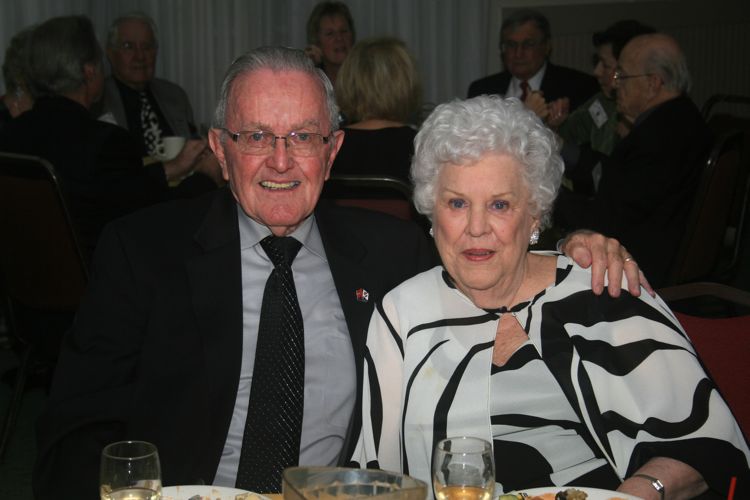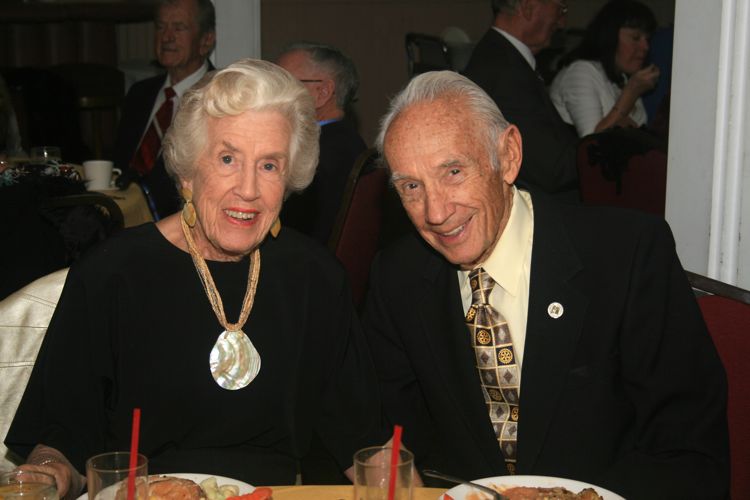 Bobbie & Buck Catlin from Fullerton members since 1985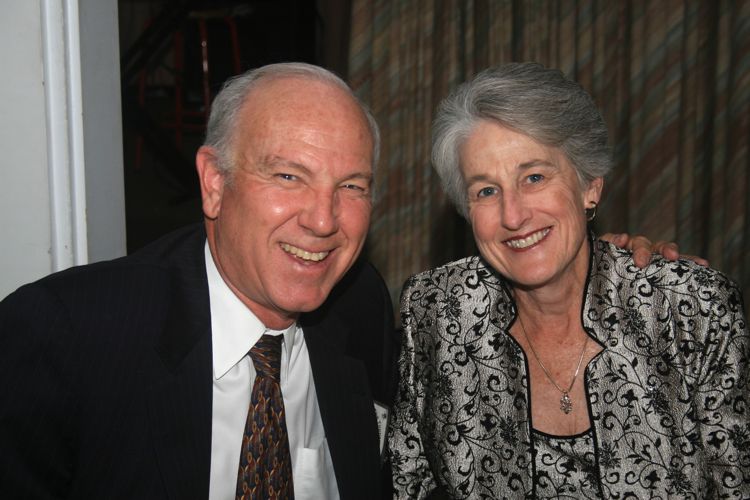 Dennis & Diane Schmitz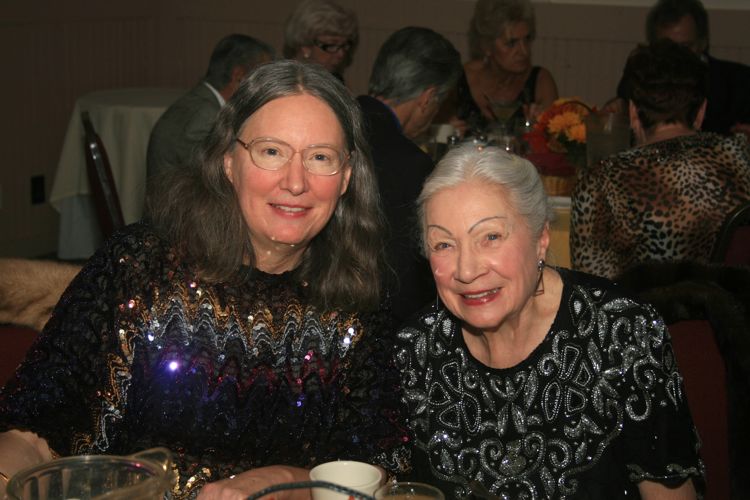 Sparkling gowns this evening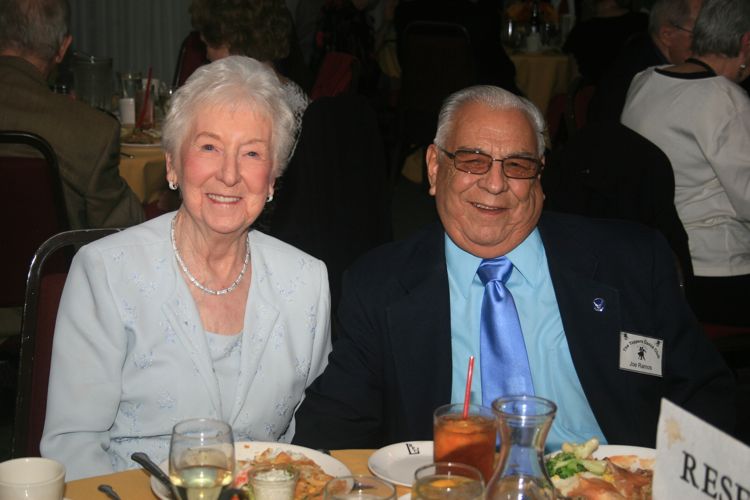 Ella Jolly & Joe Ramos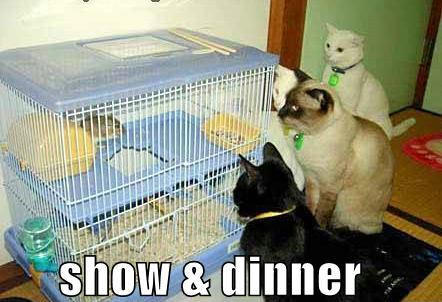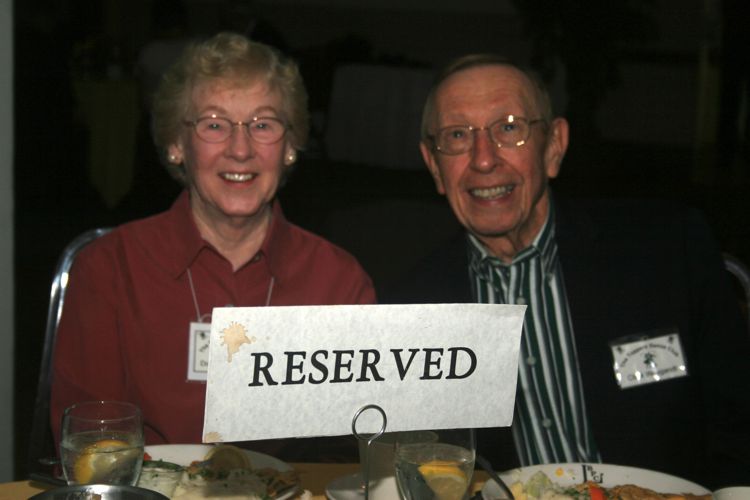 Donnis & Clark Weygandt came down to the lowlands from Signal Hill
Did you know? - The hill that the city is named after is 365 feet (110 m) above the surrounding community of Long Beach. Because of this height, it was used by the local Tongva Indians for signal fires that could be seen throughout the surrounding area and even out to Catalina Island, 26 miles (42 km) away.


Click to see the full sized image
Signal Hill changed forever when oil was discovered. The hill would soon become part of the Long Beach Oil Field, one of the most productive oil fields in the world. On June 23, 1921, Shell Oil Company's Alamitos #1 well erupted. The gas pressure was so great the gusher rose 114 ft (35 m) in the air. Soon Signal Hill was covered with over 100 oil derricks, and because of its prickly appearance at a distance became known as "Porcupine Hill". Take a look from Signal Hill circa 1923 as here was a forest of oil wells

GiGi was caught "red handed" with the olive
Did you know? - Red-handed doesn't have a mythical origin, it is a straightforward allusion to having blood on one's hands after the execution of a murder or a poaching session. The term originates, not from Northern Ireland, but from a country not so far from there, socially and geographically, i.e. Scotland. An earlier form of 'red-handed', simply 'red hand', dates back to a usage in the Scottish Acts of Parliament of James I, 1432.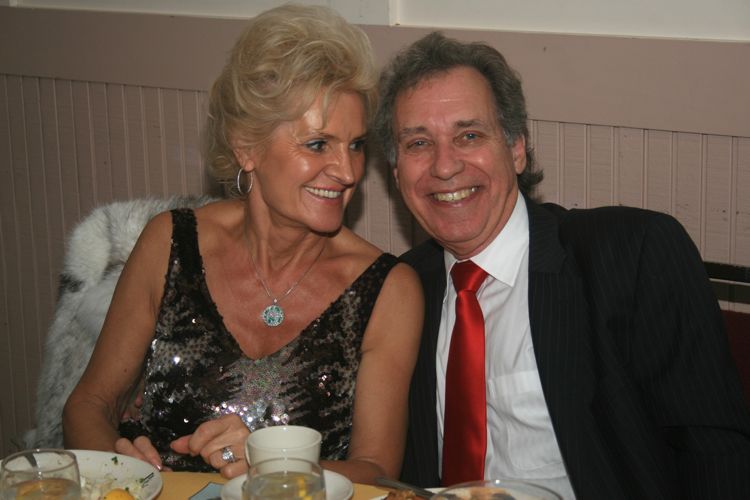 GiGi & Larry Isham also from Redondo Beach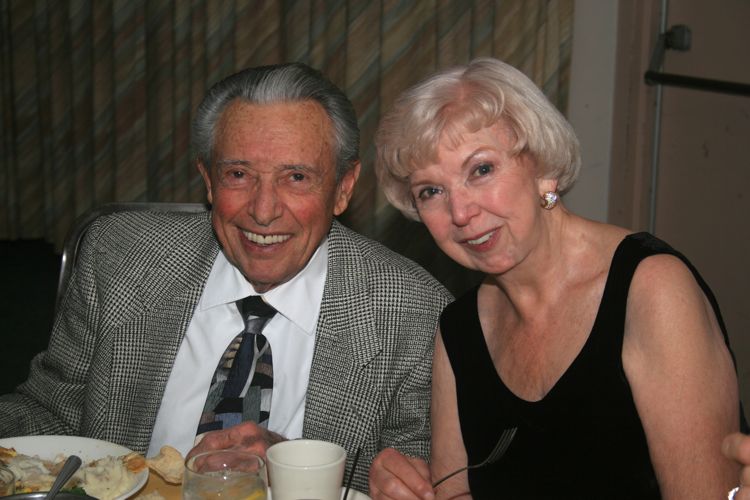 Carl & Frances Grosso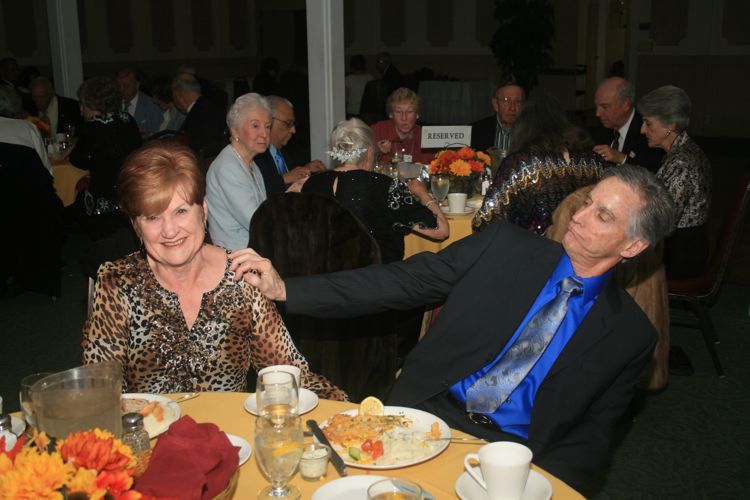 No Lucky... I said together

Carylon & Roy Harrington of Rolling Hills Estates

Kathy & Tom Berg (Professional grandchildren watchers)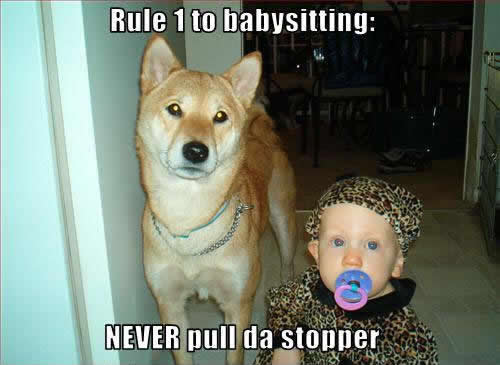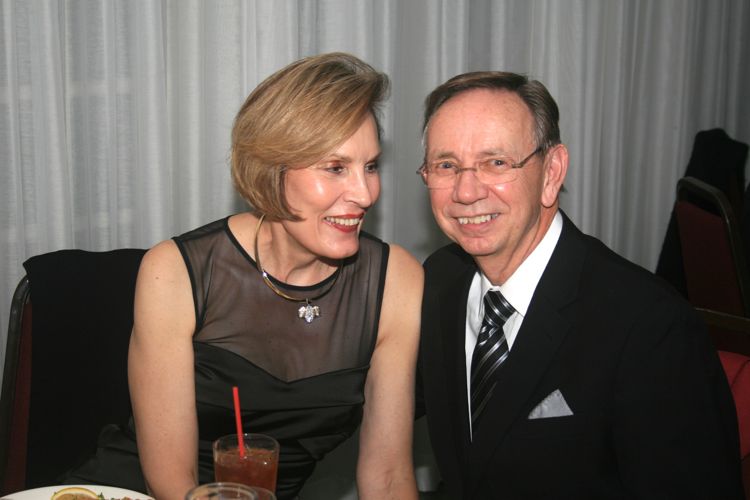 Remember: Gee Gee Gaa Gaa Goo Goo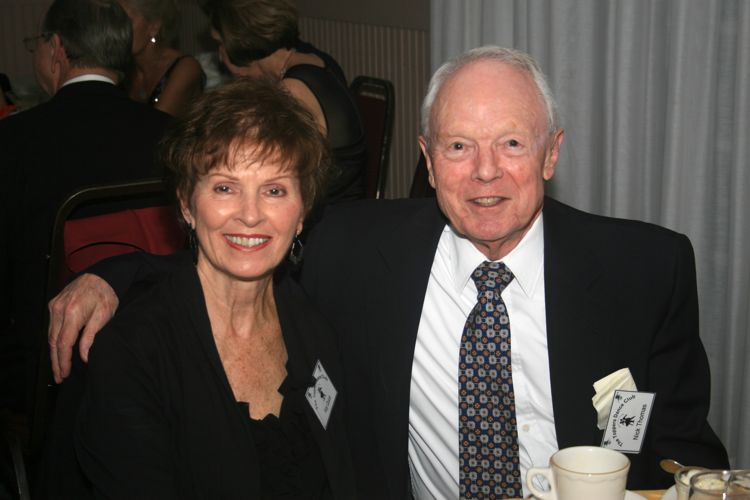 Kay Quick & Nick Thomas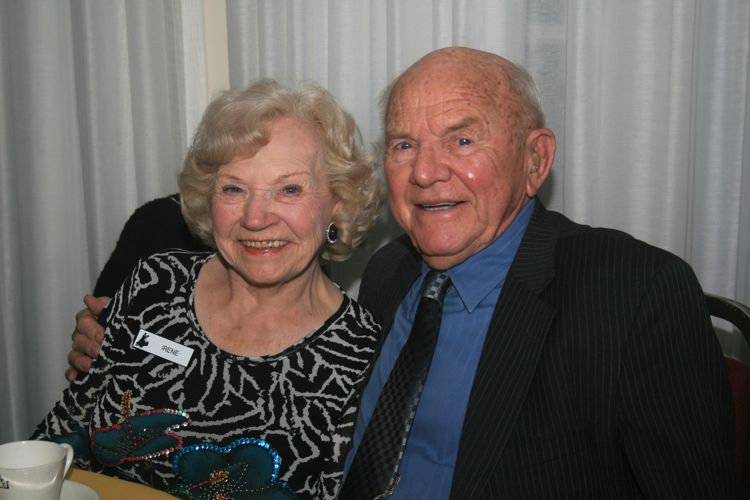 Irene Johnson & Bob Finley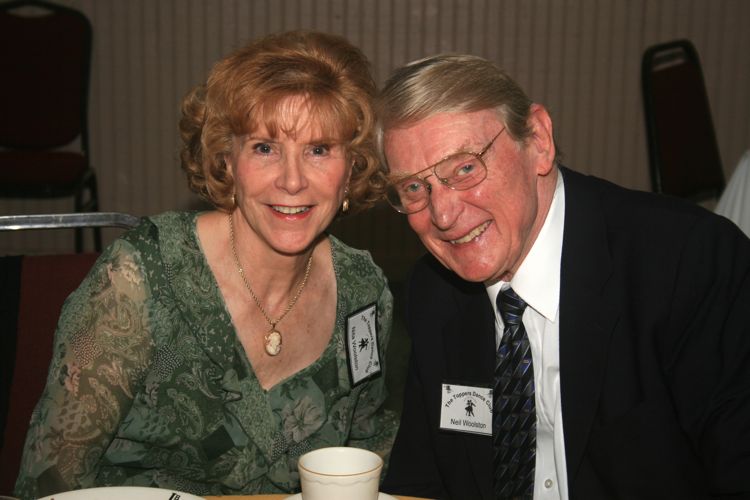 Nita & Neal Woolston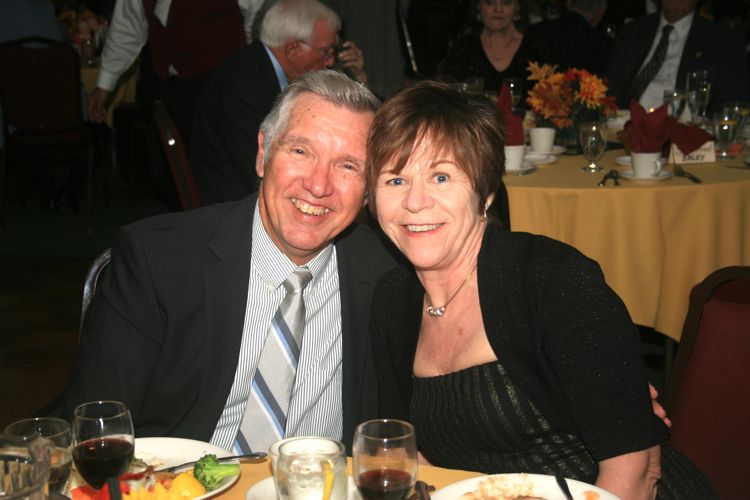 New Members: Ed & Kathy Roberts all the way from La Mirada
Did you know? - It is best known as the home of Biola University (formerly the Bible Institute of Los Angeles), an evangelical Christian institution of higher education. It is also the home of the La Mirada Theatre for the Performing Arts. McCoy/Rigby Entertainment produces six musicals per season. The company includes the actress-gymnast Cathy Rigby, noted for starring in the staged production of Peter Pan.
La Mirada (Spanish for The View) was the creation of two men, Andrew McNally, a printer and mapmaker from Chicago (see Rand McNally) and his son-in-law Edwin Neff.
In 1888, McNally purchased over 2200 acres (8.9 km²) of Rancho Los Coyotes, south of Whittier, for $200,000. He developed 700 acres (2.8 km²) into his own home called Windermere Ranch and surrounded it with olive, orange and lemon groves. McNally built a plant to process the olive oil, which was of the best quality, as well as a railroad station on Stage Road. From here his olive oil and fruit were shipped all over the U.S.

Dean & Lori Fronk from Westminister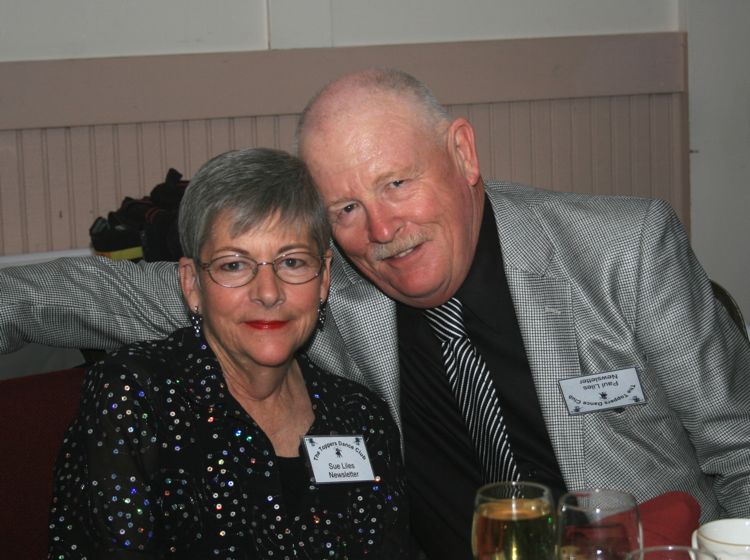 Sue & Paul Liles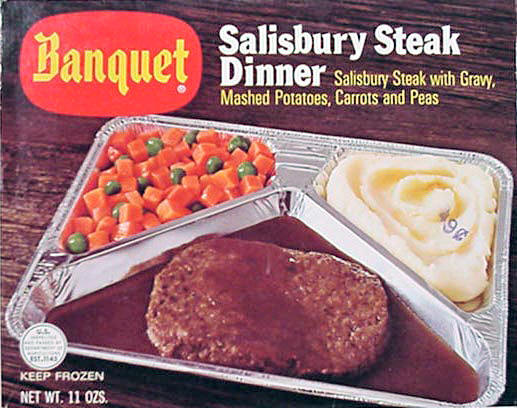 Dinner is over... It is time to dance