Topper's Dance January 21, 2011 (Page One)
(January 21, 2011) Last Updated: 09/11/2019 10:38:AM
Did You Know? - Excellent day for a dance because....
1793 – After being found guilty of treason by the French Convention, Louis XVI of France is executed by guillotine.
1861 – American Civil War: Jefferson Davis resigns from the United States Senate.
1824 – Thomas "Stonewall" Jackson, American, Confederate army general (d. 1863)
1887 – 465 millimetres (18.3 in) of rain falls in Brisbane, a record for any Australian capital city.
1915 – Kiwanis International is founded in Detroit, Michigan.
1938 – Wolfman Jack, American disk jockey and actor (d. 1995)
1950 – Alger Hiss is convicted of perjury.
1959 – Carl Switzer (Alfalfa), American actor (b. 1927)
1960 – Little Joe 1B, a Mercury spacecraft, lifts off from Wallops Island, Virginia with Miss Sam, a female rhesus monkey on board.
1976 – Commercial service of Concorde begins with the London-Bahrain and Paris-Rio routes.
1985 – The inauguration of President Ronald Reagan to a second term, already postponed a day because January 20 fell on a Sunday, becomes the second inauguration in history moved indoors because of freezing temperatures and high winds. The parade is cancelled altogether
The January rain storm is now history, the Topper's are dry (for a few more minutes), and it is time to revisit friends and dance to great music at the Petroleum Club.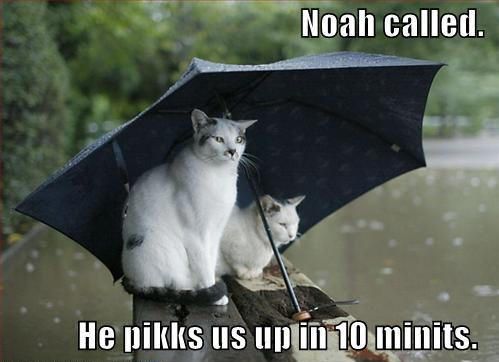 The topic of a lot of conversation this evening
The Board Is Never Bored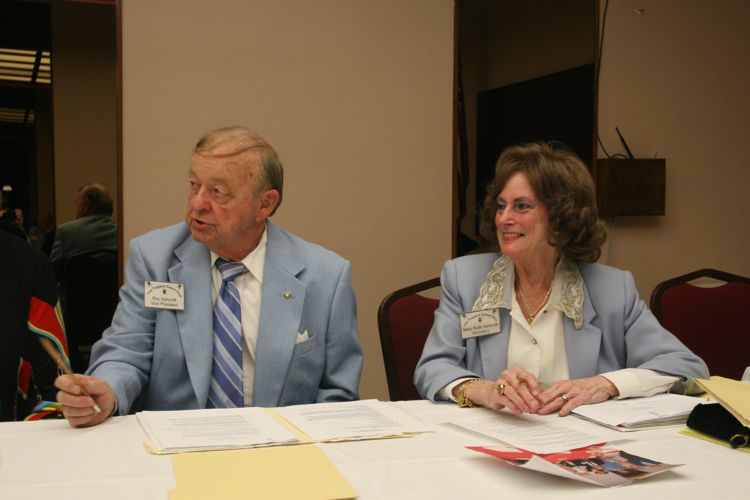 Roy proposes a new "Complaint Handling Procedure"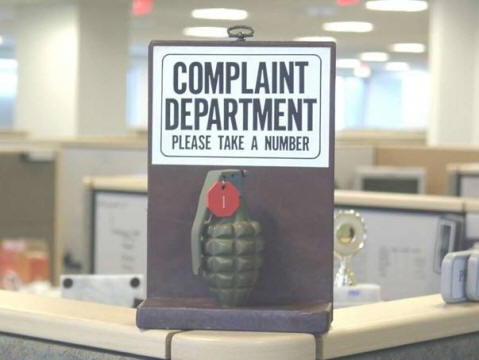 New procedure is simple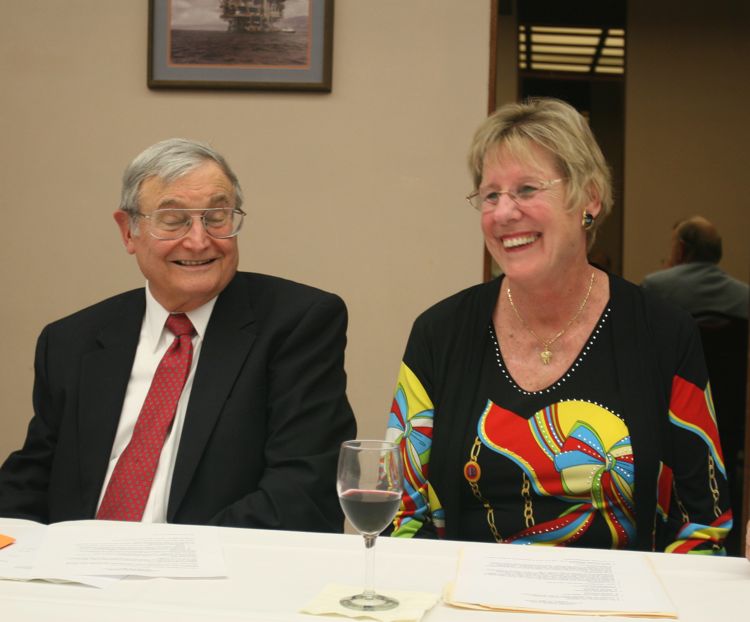 Yeah Hospitality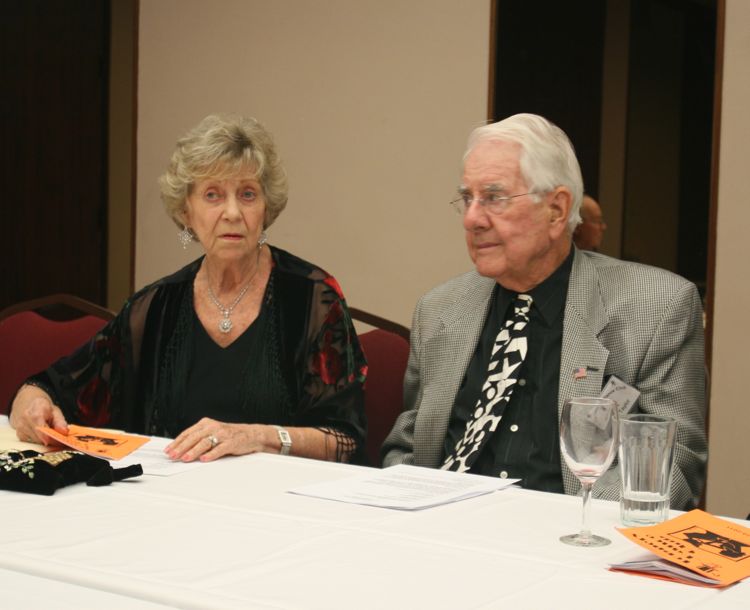 Ask him about his tie... A great story

We have cheese and wine tasting during the meetings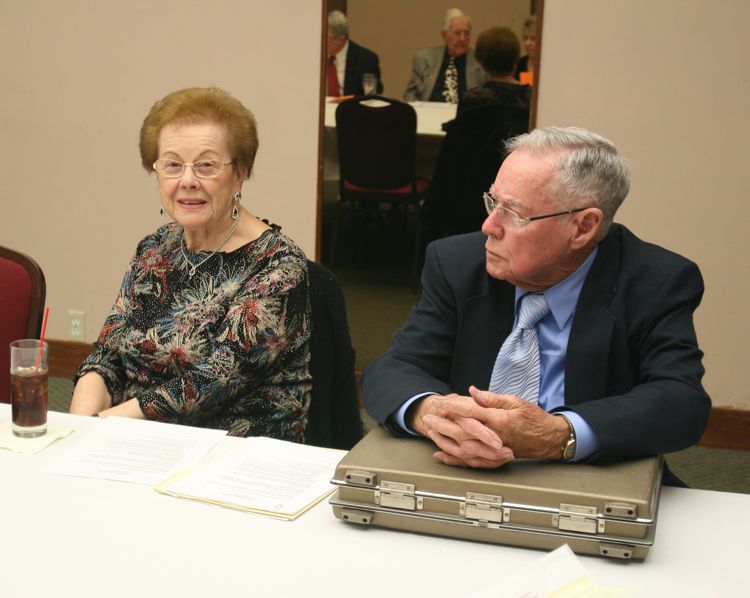 How come the money man is always serious?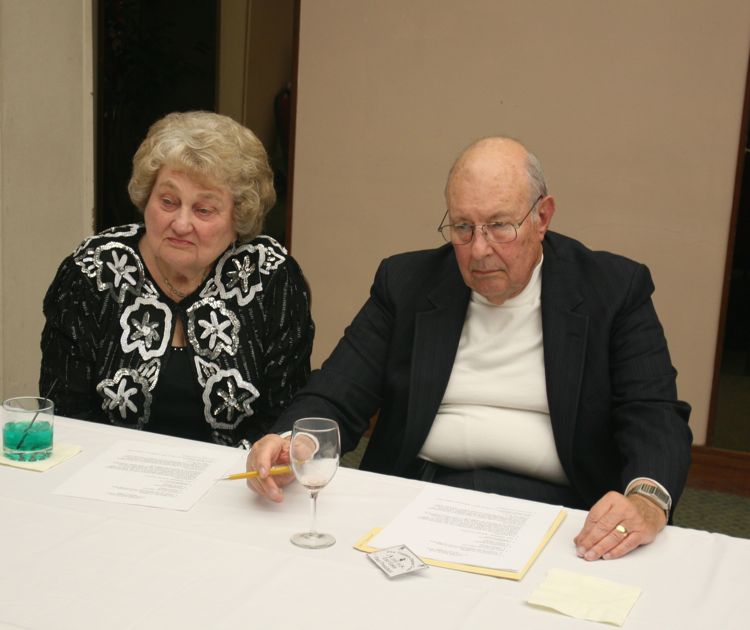 The Sage watches carefully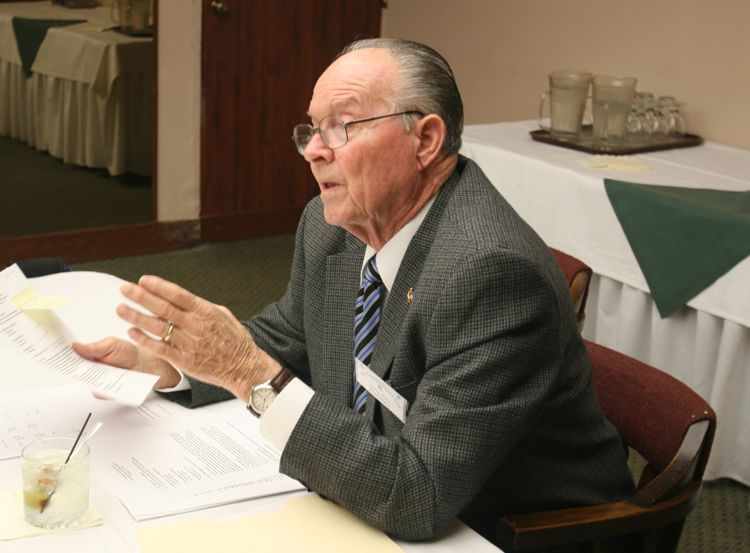 Jerry is about to adjourn the meeting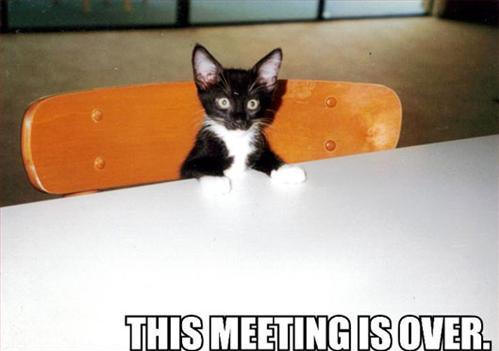 Pre-Dinner Visiting Gets Underway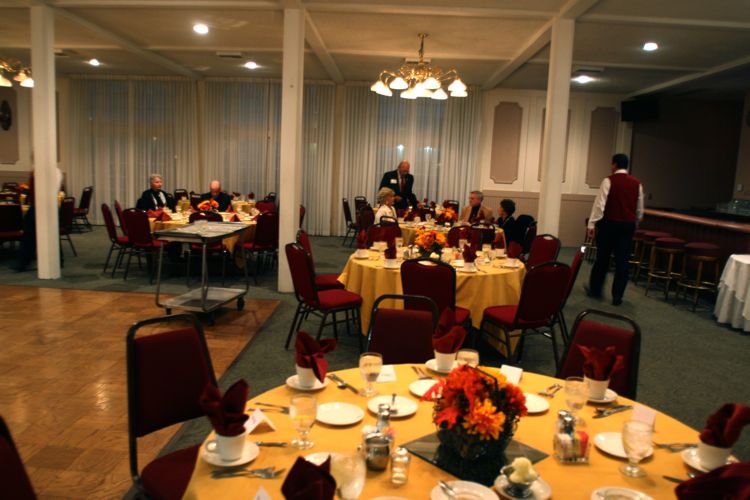 The room is beginning to come alive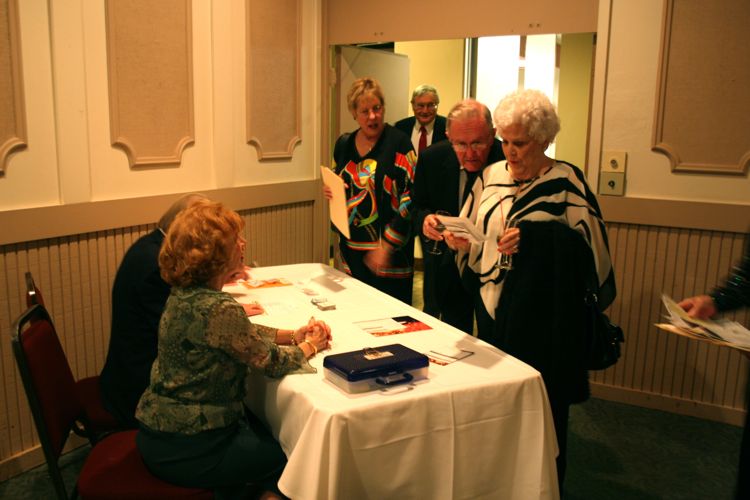 Our Greeters are in full swing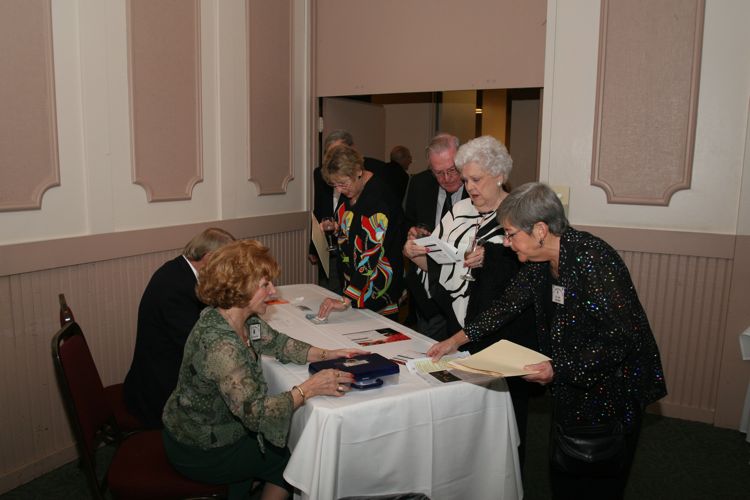 Sue provides spare copies of "Toppers Topics"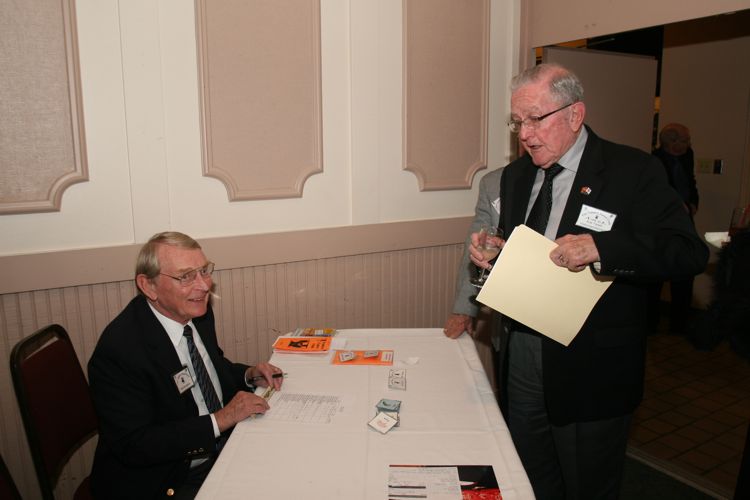 Neil is really eying the drink...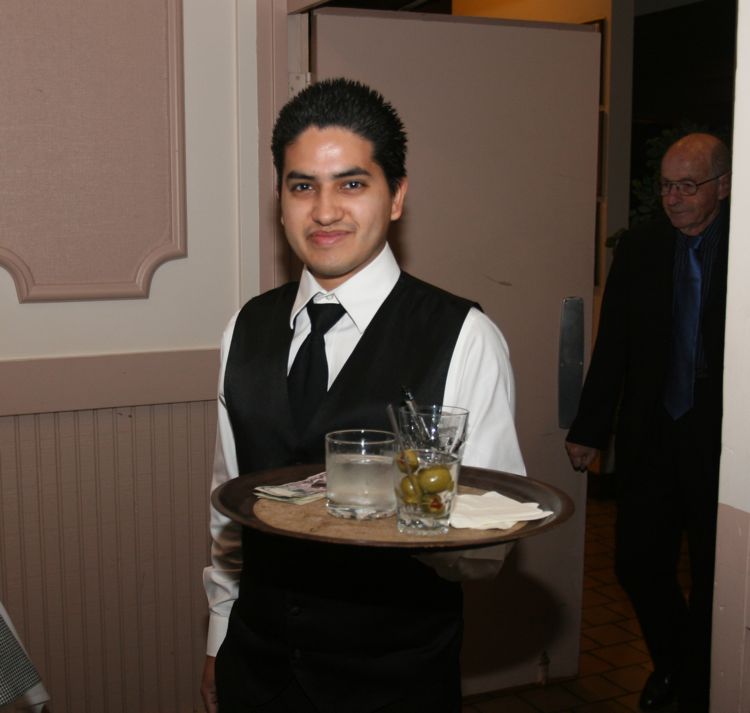 Ah... Civilization! We have Martini
Did you know? - Vermouth is a fortified wine, flavored with aromatic herbs and spices ("aromatized" in the trade) such as cardamom, cinnamon, marjoram and chamomile. Some vermouth is sweetened; unsweetened, or "dry" vermouth tends to be bitter.
The person credited with inventing the vermouth recipe, Antonio Benedetto Carpano from Turin, Italy, chose to name his concoction "vermouth" in 1786 because he was inspired by a German wine flavored with wormwood, a herb most famously used in distilling absinthe.
The modern German word Wermut (Wermuth in the spelling of Carpano's time) means both wormwood and vermouth. The herbs in vermouth were originally used to mask raw flavors of cheaper wines, imparting a slightly medicinal "tonic" flavor.
Vermouth is used in many cocktails, where it serves as a moderating agent to reduce the percentage of alcohol by volume in the drink and provide a herbal flavor. In his book The Joy of Mixology, Gary Regan categorizes these drinks as "French-Italian cocktails" because dry vermouth was traditionally referred to as French vermouth and sweet vermouth was traditionally referred to as Italian vermouth. The most well-known cocktails containing vermouth are the Martini and the Manhattan.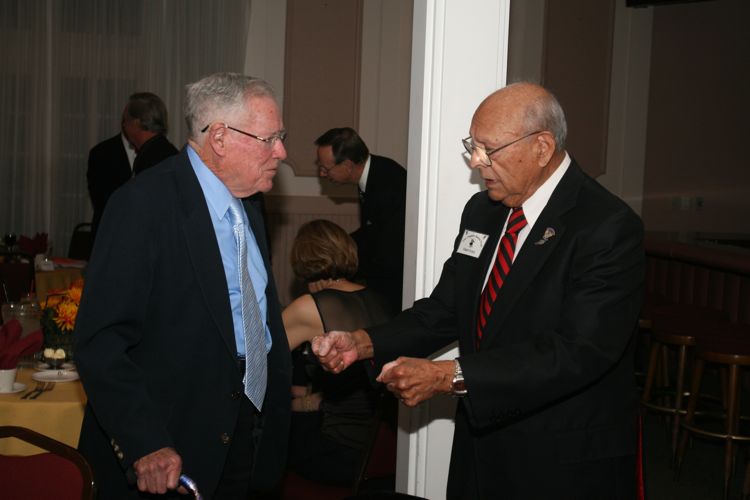 ?.... and I held on like this for two hours"

The room was graced with beautiful ladies!!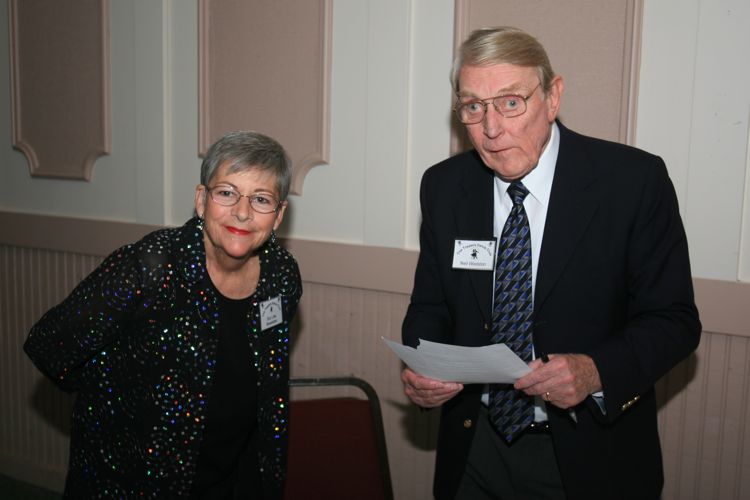 Sue and Neil collaborate on the list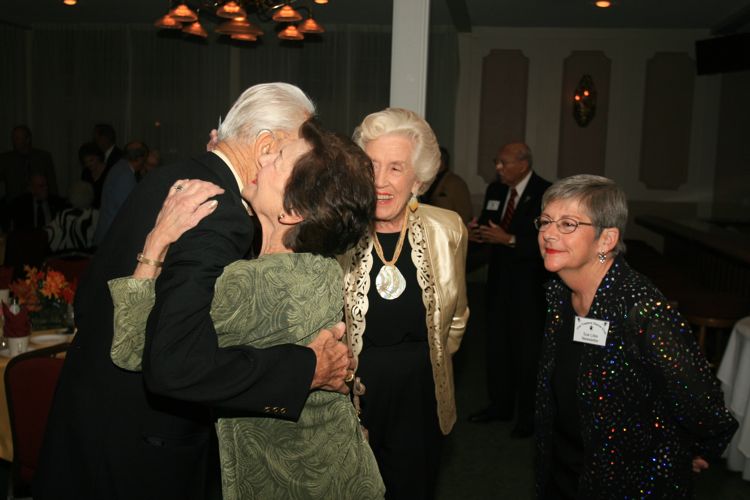 They have not seen each other for about 21 hours!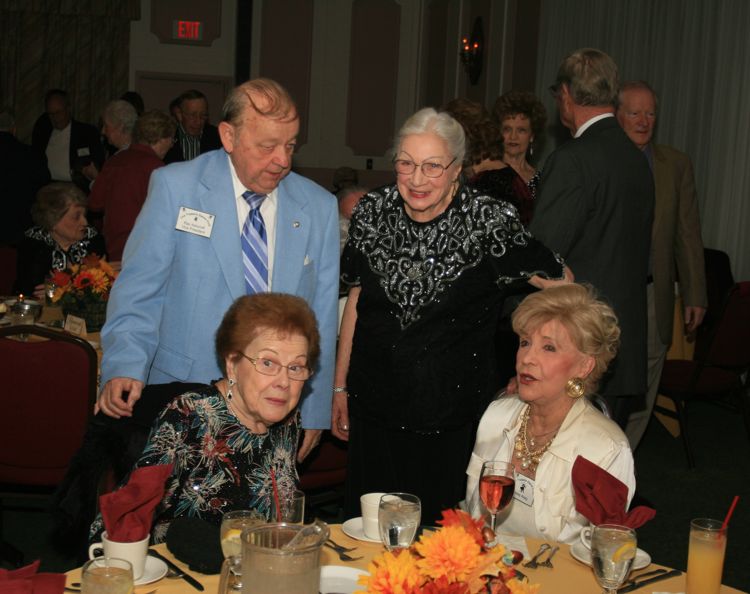 Visiting has reached a fever pitch
Did you know? - Noun 1. fever pitch - a state of extreme excitement; "the crowd was at fever pitch" excitation, fervor, inflammation, excitement, fervor - the state of being emotionally aroused and worked up; "his face was flushed with excitement and his hands trembled"; "he tried to calm those who were in a state of extreme inflammation"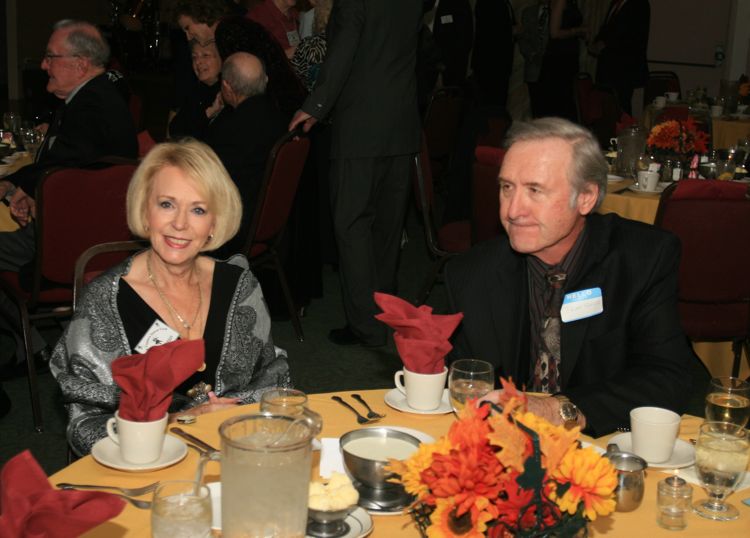 "OK, where's my dinner???"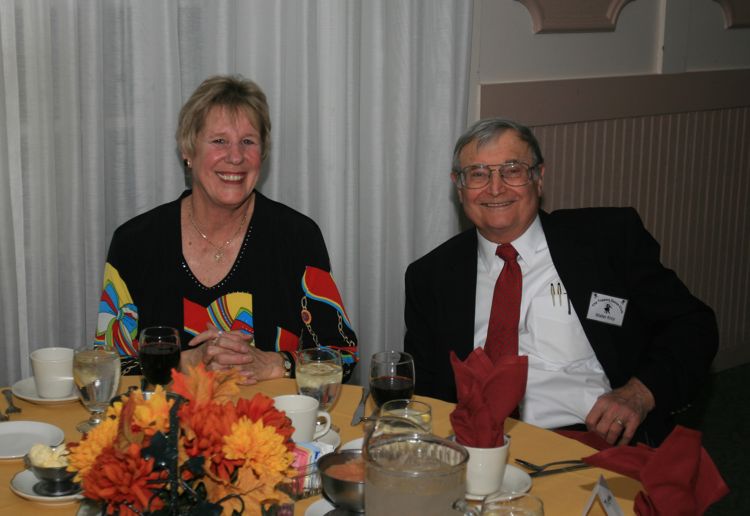 The Hospitality Team has things well in hand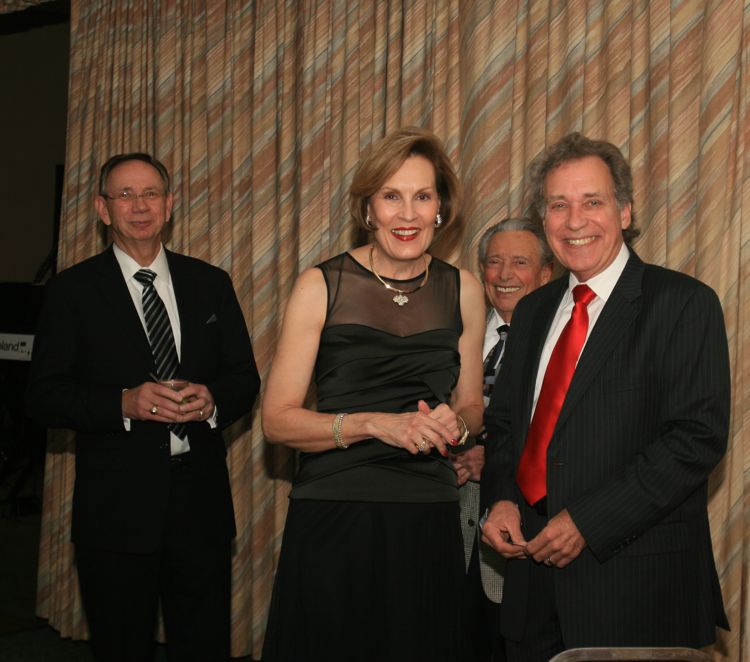 They just heard the band start up

All smiles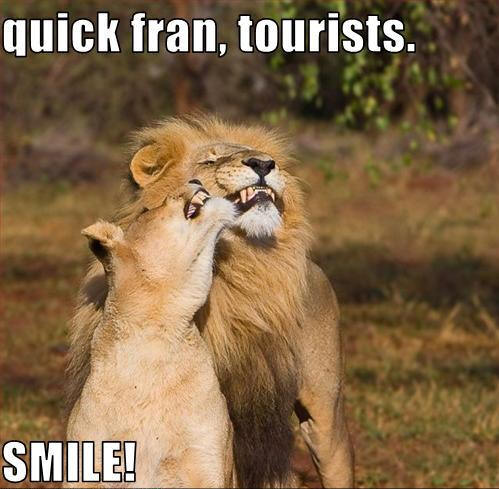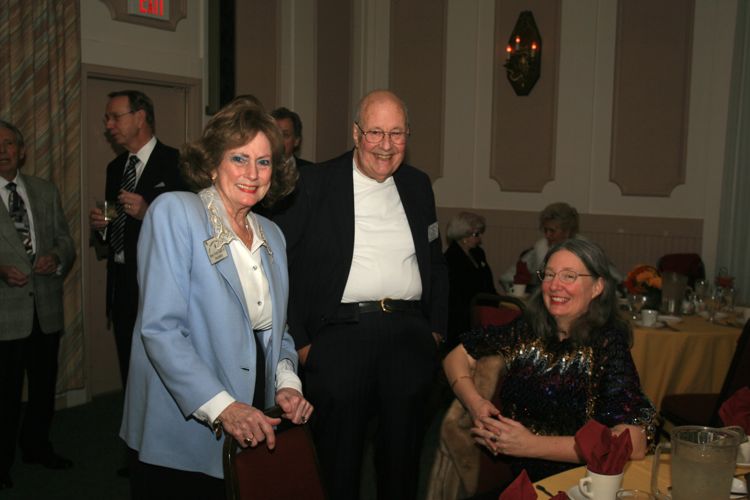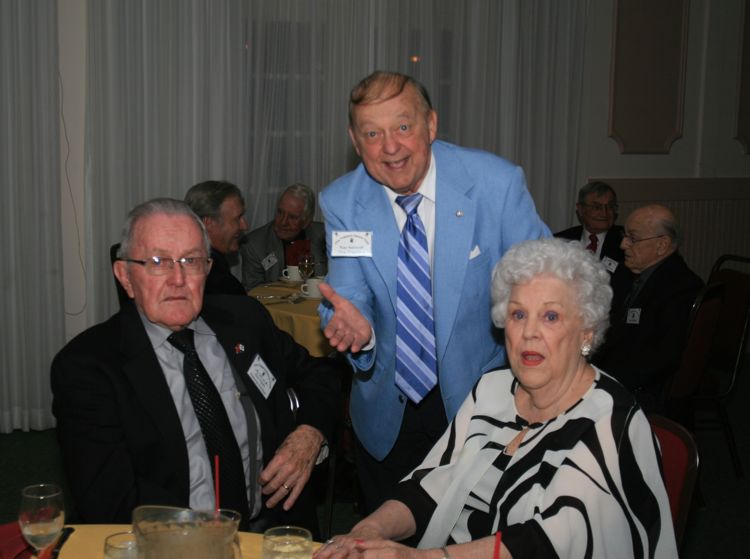 What is he up too?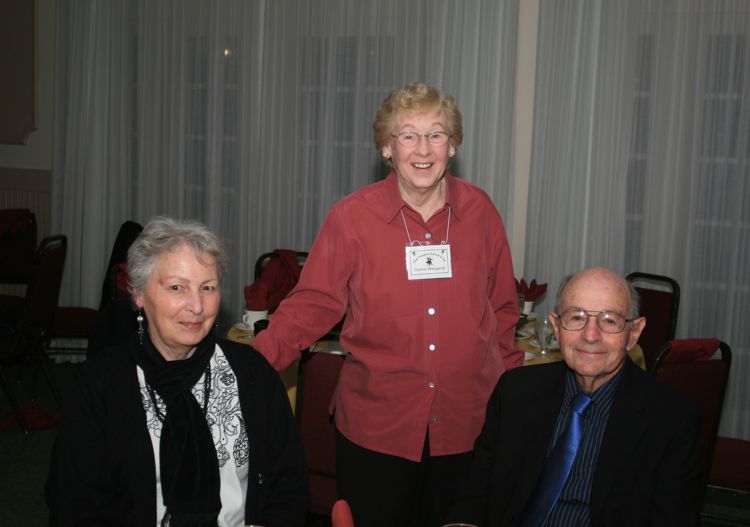 "This job is soooo easy I can do it with my eyes closed."
Question! Are you talking about a) greeting, b) drinking, or c) both??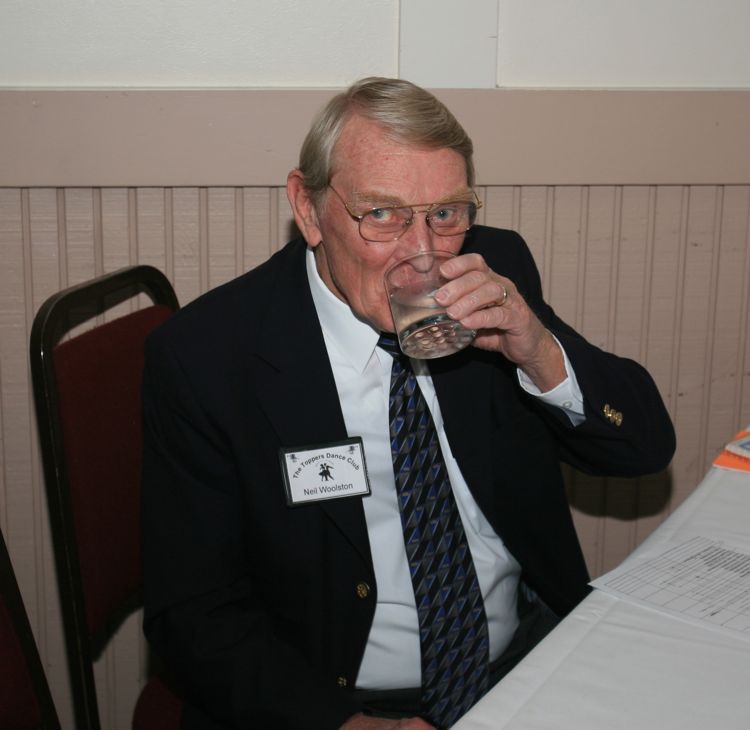 Ah... He must see to drink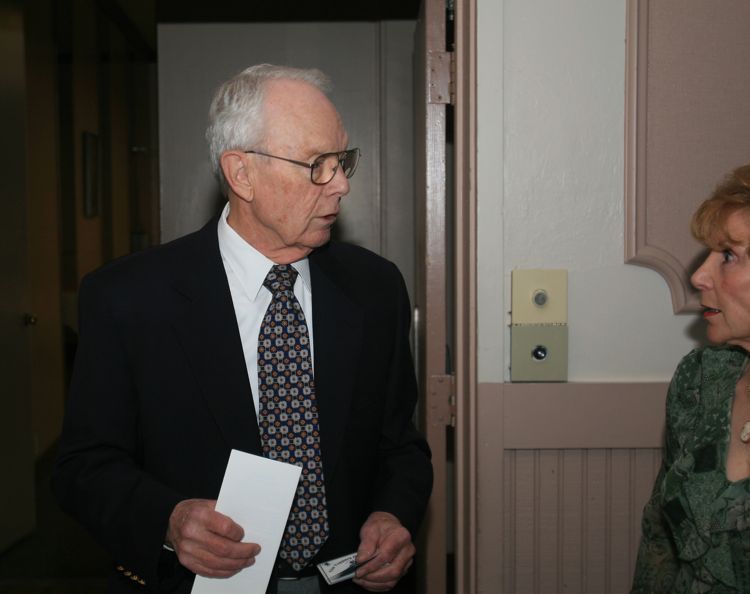 They look shocked

All is well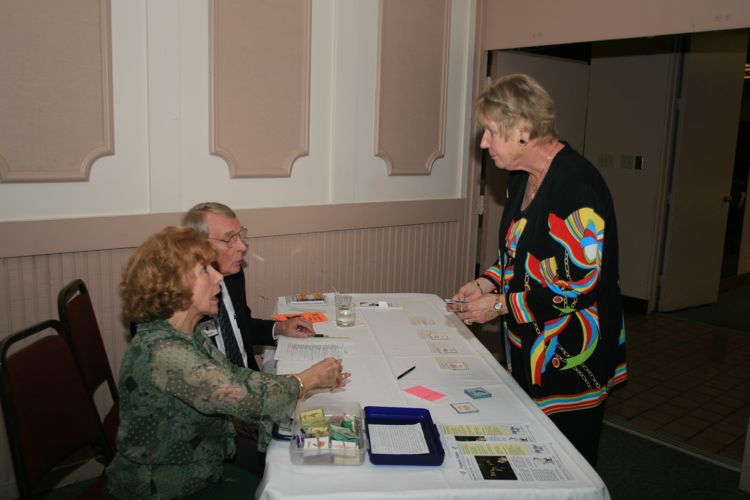 "Neil... You must keep your eyes open when you greet people!"

Chivalry is not dead! He learned it in the castle school
Did you know? - Chivalry is a term related to the medieval (middle ages) institution of knighthood which has an aristocratic military origin of individual training and service to others. It is usually associated with ideals of knightly virtues, honor and courtly love: "the source of the chivalrous idea," remarked Johan Huizinga, who devoted several chapters of The Waning of the Middle Ages to chivalry and its effects on the medieval character, "is pride aspiring to beauty, and formalized pride gives rise to a conception of honor, which is the pole of noble life."