Toppers Dance October 22nd Pre-Dinner Visiting (Page One)
(October 22nd 2010) Last Updated: 09/11/2019 10:38:AM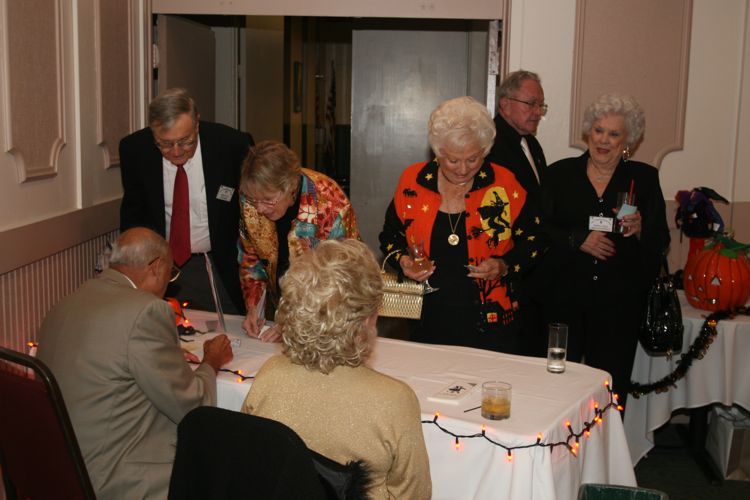 Our greeters make everyone feel at home
Did you know? - Trick-or-treating is a customary celebration for children on Halloween. Children go in costume from house to house, asking for treats such as candy or sometimes money, with the question, "Trick or treat?" The word "trick" refers to a (mostly idle) "threat" to perform mischief on the homeowners or their property if no treat is given. In some parts of Scotland children still go guising. In this custom the child performs some sort of trick, i.e. sings a song or tells a ghost story, to earn their treats.
The practice of dressing up in costumes and begging door to door for treats on holidays dates back to the Middle Ages and includes Christmas wassailing. Trick-or-treating resembles the late medieval practice of souling, when poor folk would go door to door on Hallowmas (November 1), receiving food in return for prayers for the dead on All Souls Day (November 2). It originated in Ireland and Britain, although similar practices for the souls of the dead were found as far south as Italy.
Shakespeare mentions the practice in his comedy The Two Gentlemen of Verona (1593), when Speed accuses his master of "puling [whimpering or whining] like a beggar at Hallowmas." The custom of wearing costumes and masks at Halloween goes back to Celtic traditions of attempting to copy the evil spirits or placate them, in Scotland for instance where the dead were impersonated by young men with masked, veiled or blackened faces, dressed in white.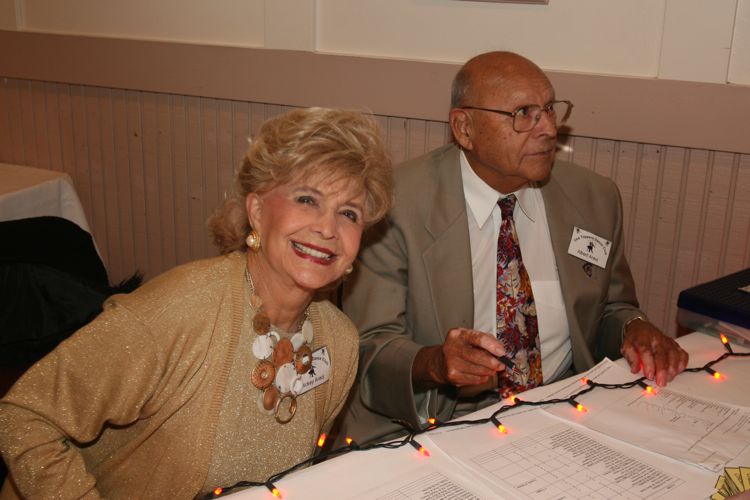 "Hello and welcome to the Toppers October Dance!"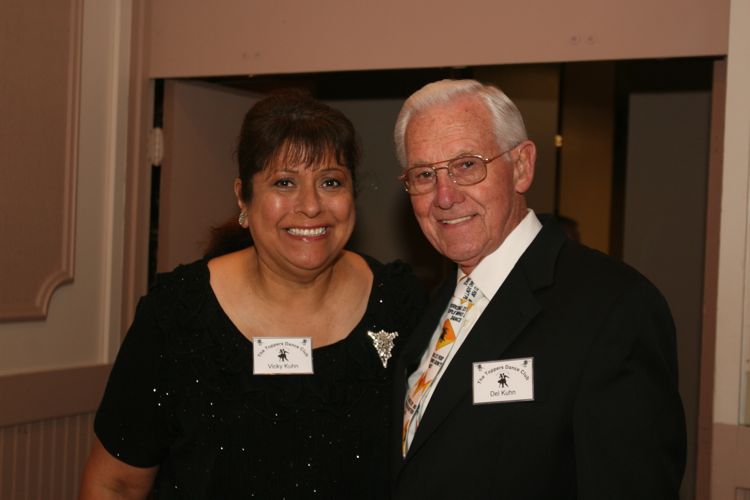 Vicky and Del arrive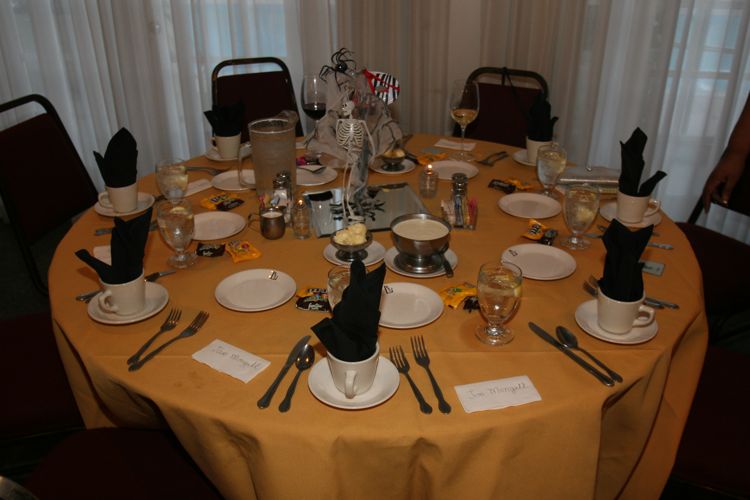 Beautiful table settings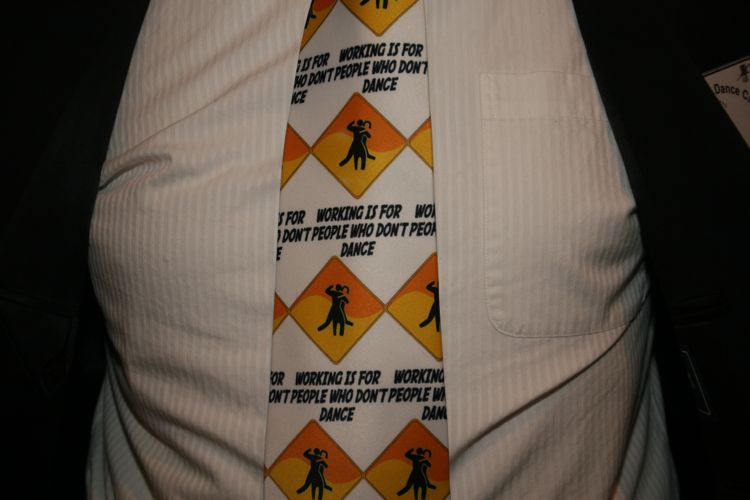 Del Kuhn win the prize for bestest tie!

Our favorite server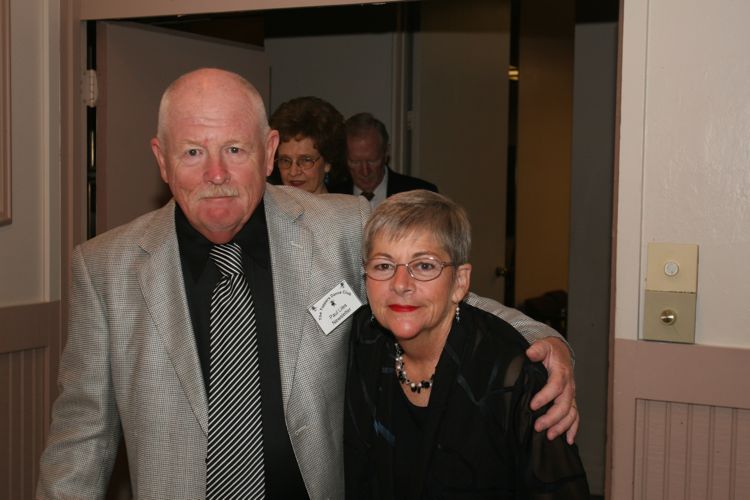 How did Paul & Sue get in front of the camera??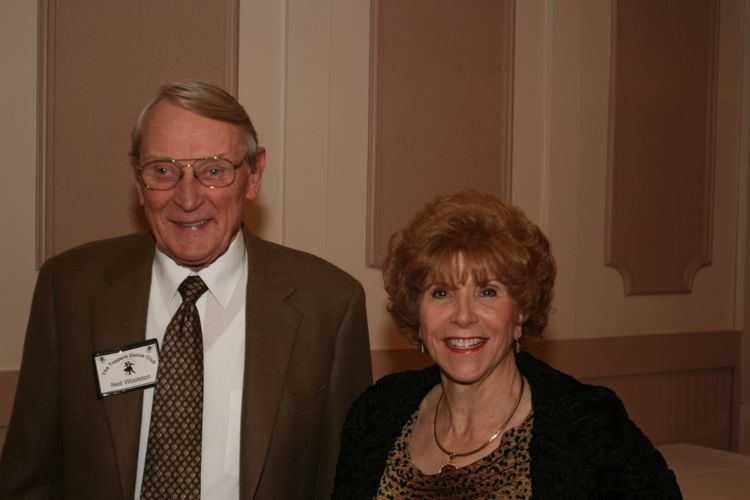 Neal and Nita arrive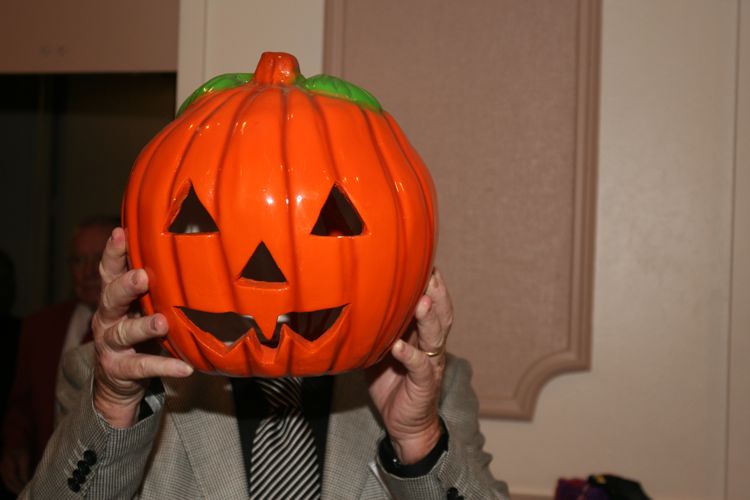 Ol Punkin' Head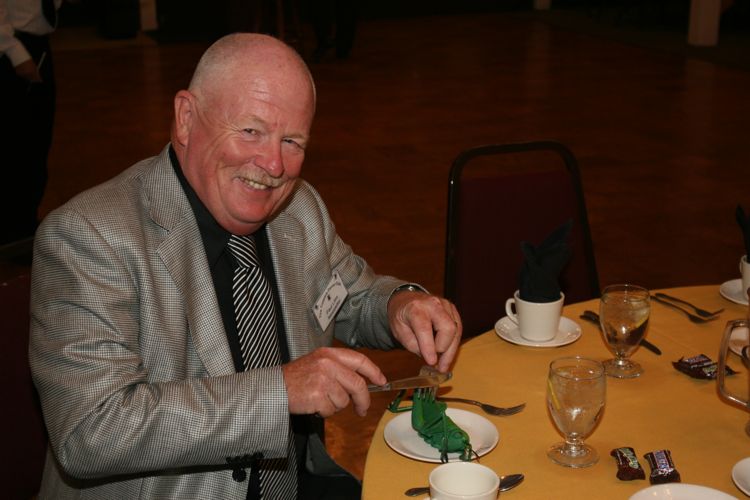 Grasshopper appetizers!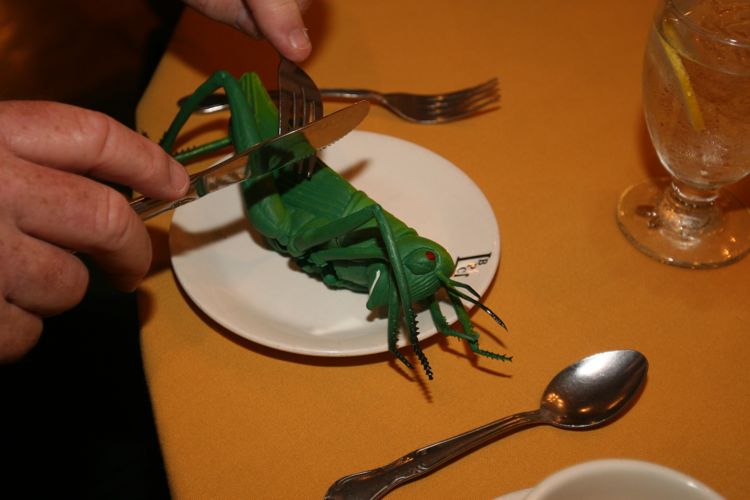 Did You Know? - List of foods associated with the holiday: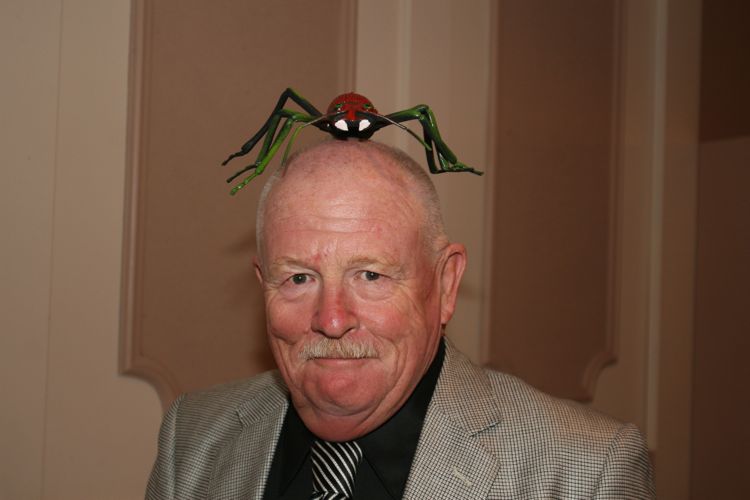 Paul and Vicky are really enjoying the decorations

We saw members enjoying this all evening

He is a little thin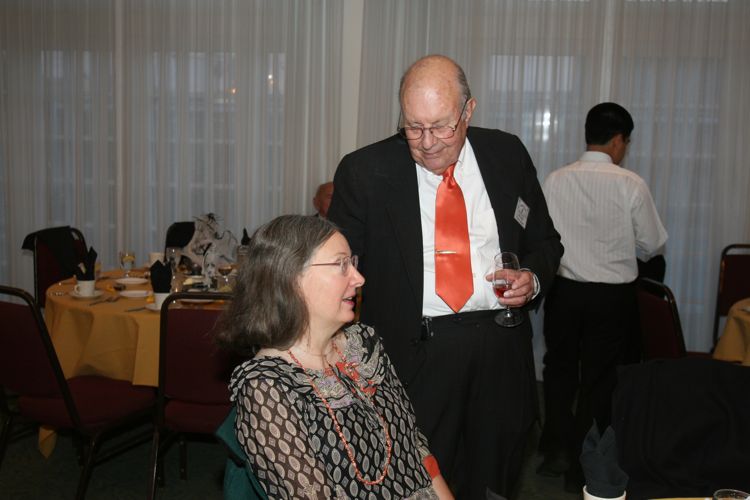 Earl remembered his orange tie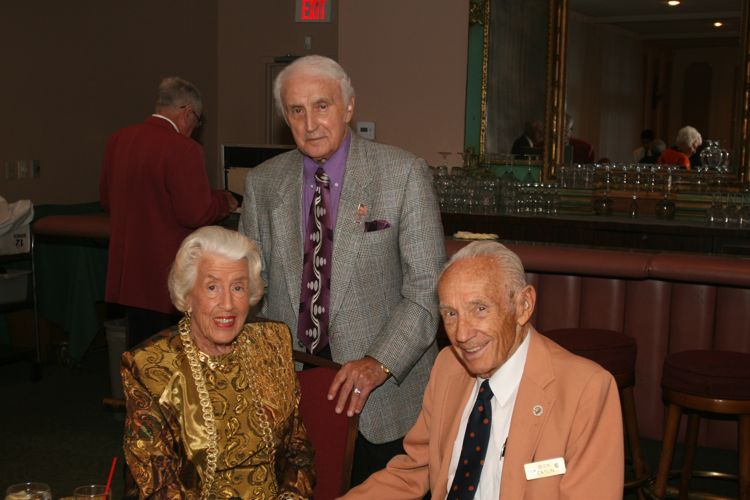 Pre-dinner visiting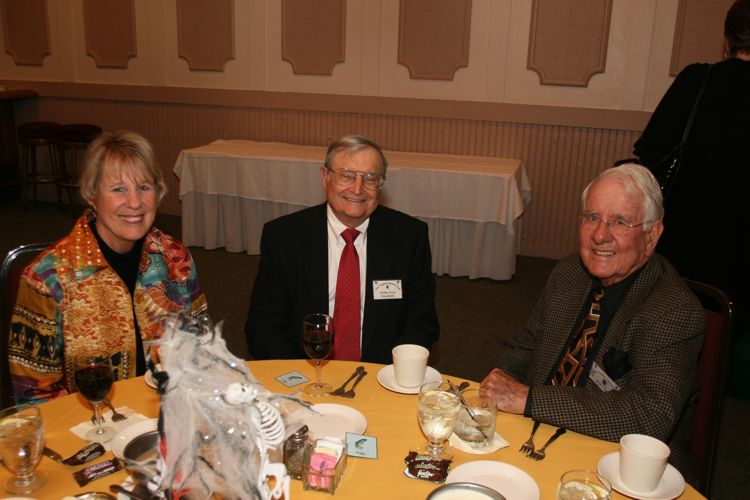 We haven't talked in days...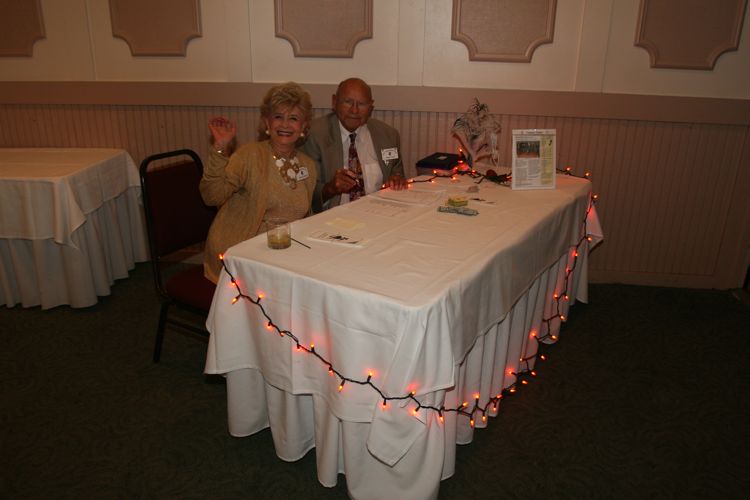 Just about done... Time to dance

Bill does a final check
Did you know? - Greeting is an act of communication in which human beings (as well as other members of the animal kingdom) intentionally make their presence known to each other, to show attention to, and to suggest a type of relationship or social status between individuals or groups of people coming in contact with each other. While greeting customs are highly culture- and situation-specific and may change within a culture depending on social status and relationship, they exist in all known human cultures. Greetings can be expressed both audibly and physically, and often involve a combination of the two.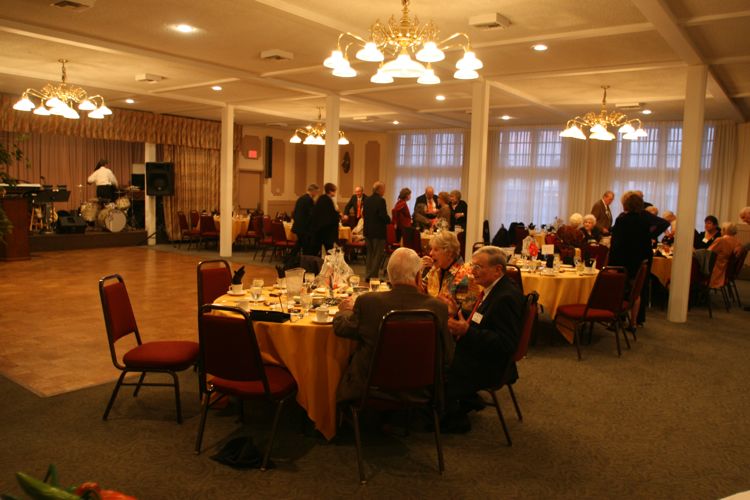 The room is filling up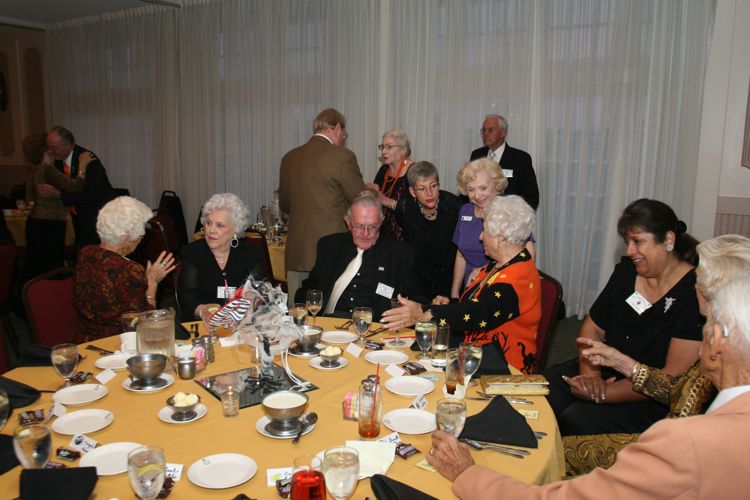 Good friends and good fun

Neal is our official Martini Taster

Celebrating their 49th Anniversary

Brian and Shirley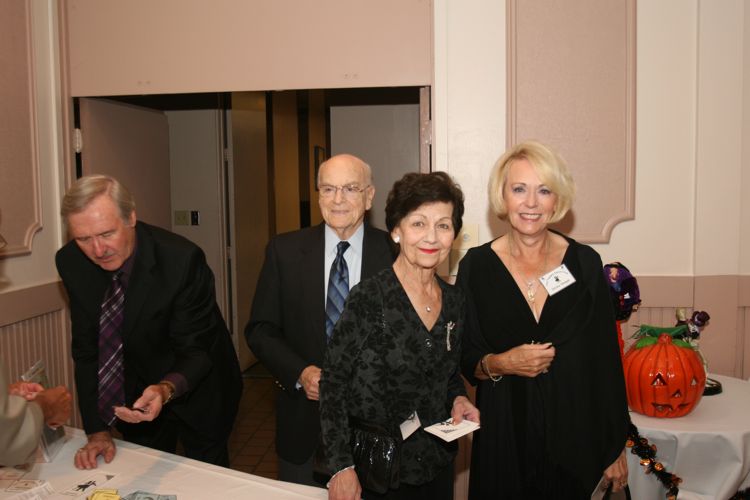 First Ones On The Dance Floor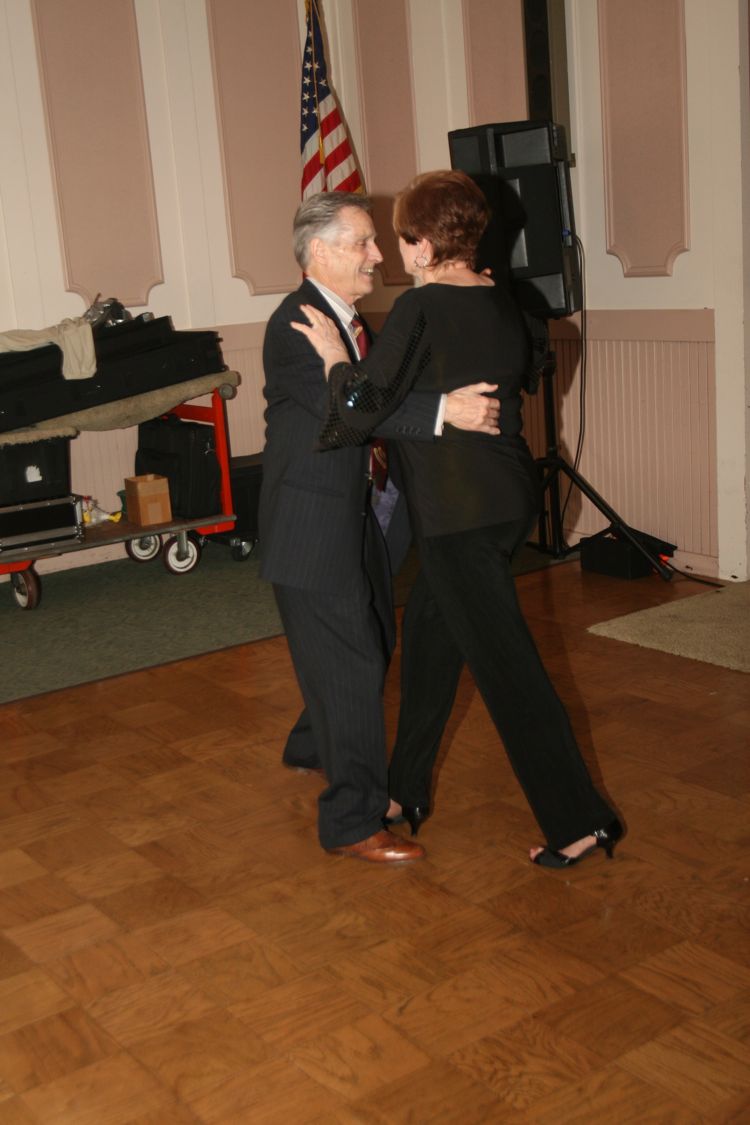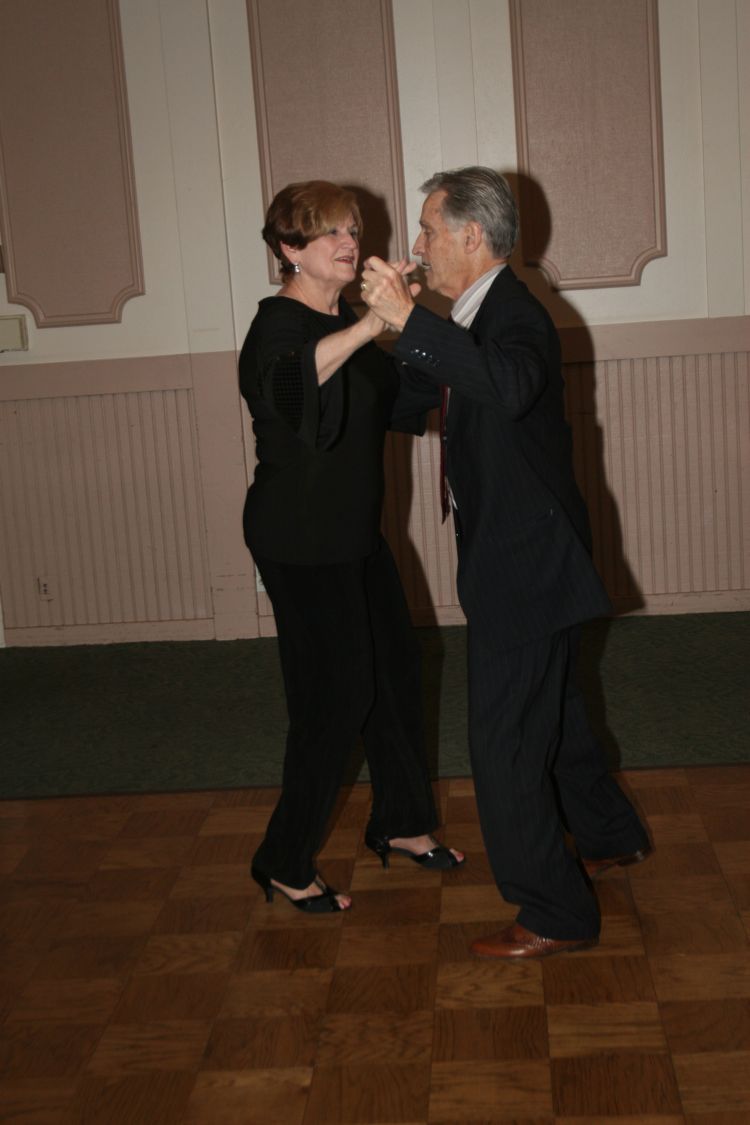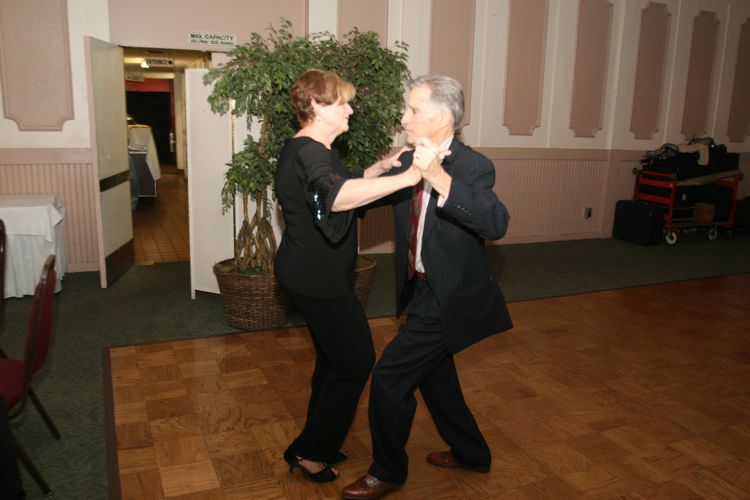 Grandson Pictures... Time Out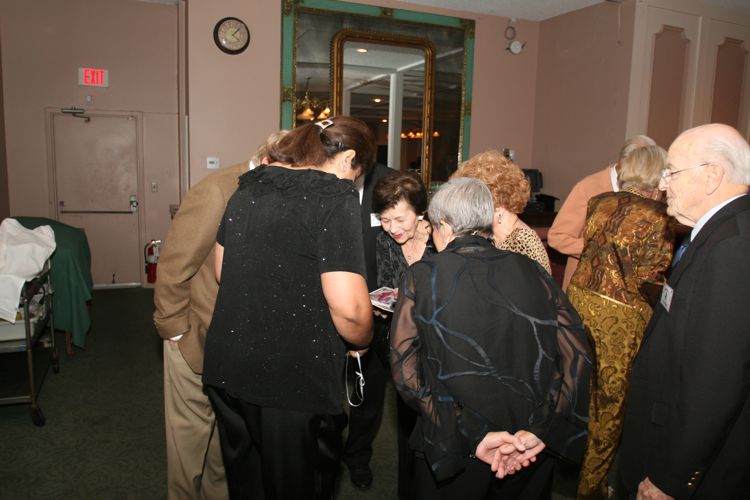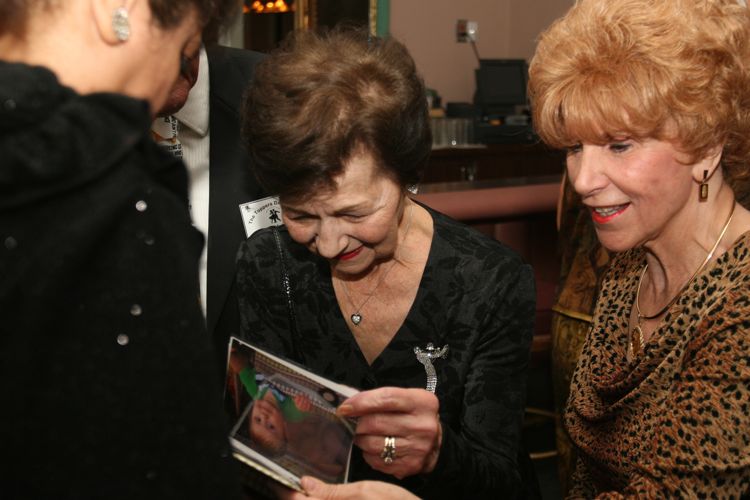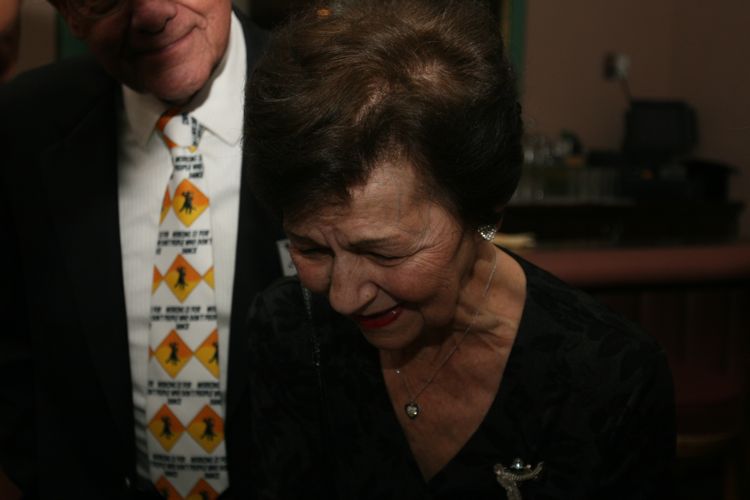 One proud Grandma

Vicky made a book for Jan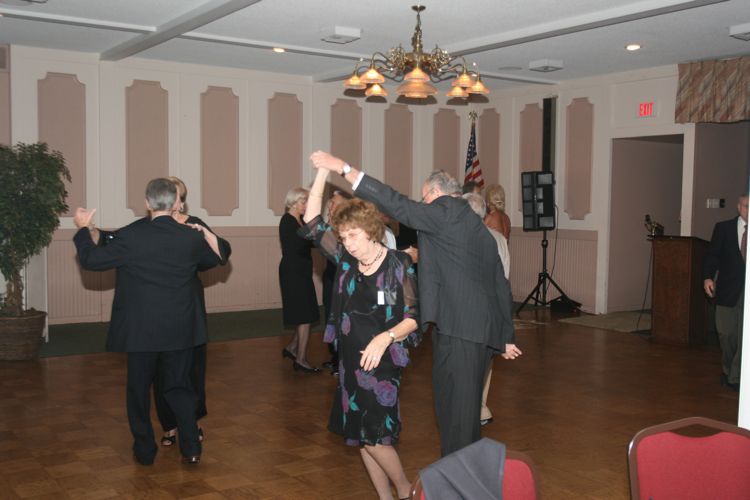 Working up an appetite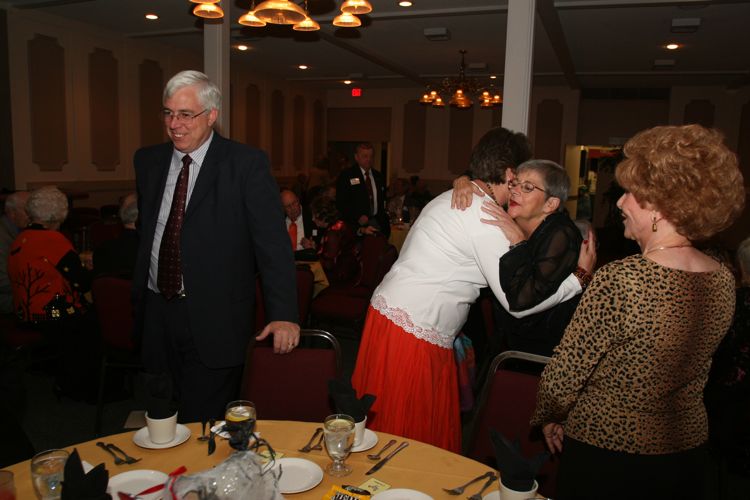 Lori and Dean Fronk arrive