Clips Of Times Gone By...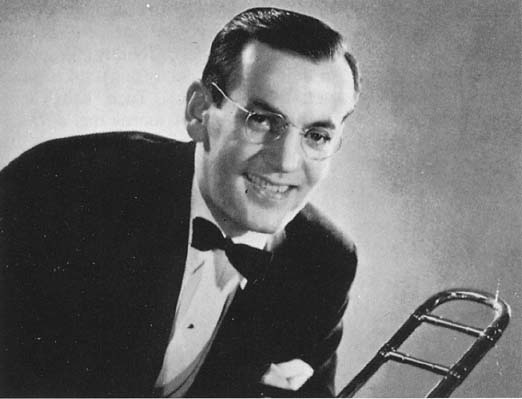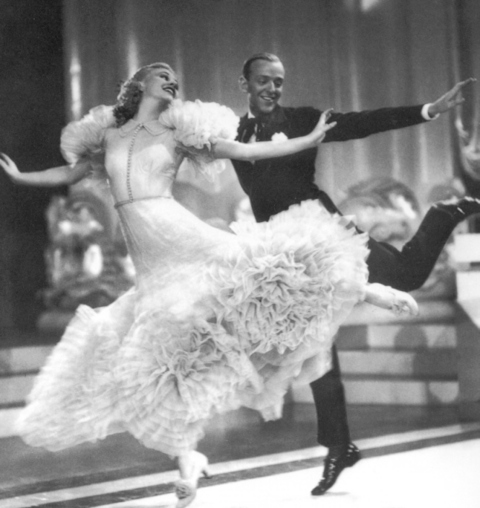 Bassie - Goodman - Miller - Rogers/Astaire
Did you know? - A big band is a type of musical ensemble associated with playing jazz music and which became popular during the Swing Era from the early 1930s until the late 1940s. Big bands evolved with the times and continue to today. A big band typically consists of approximately 12 to 25 musicians and contains saxophones, trumpets, trombones, singers, and a rhythm section. The terms jazz band, jazz ensemble, stage band, jazz orchestra, society band and dance band may be used to describe a specific type of big band.
In contrast to smaller jazz combos, in which most of the music is improvised, or created spontaneously, music played by big bands is highly "arranged", or prepared in advance and notated on sheet music. The music is traditionally called 'charts'. Improvised solos may be played only when called for by the arranger
Did you know? - There are two distinct periods in the history of popular bands. Beginning in the mid-1920s, big bands, then typically consisting of 10–25 pieces, came to dominate popular music. At that time they usually played a sweet form of jazz that involved very little improvisation, which included a string section with violins, which was dropped after the introduction of swing in 1935. The dance form of jazz was characterized by a sweet and romantic melody. Orchestras tended to stick to the melody as it was written and vocals would be sung (often in a tenor voice) and in tune with the melody.
Did you know? - Towards the end of the 1920s, a new form of Big Band emerged which was more authentically "jazz," in that more space was given to improvised soloing. This form of music never gained the popularity of the sweet dance form of jazz. The few recordings made in this form of jazz were labelled race records and were intended for a limited urban audience. Few white musicians were familiar with this music, Johnny Mercer, Harold Arlen and Hoagy Carmichael being notable exceptions. The three major centres in this development were New York City, Chicago and Kansas City. In the former, a sophisticated approach to arranging predominated, first in the work of Don Redman for the Fletcher Henderson band, later in the work of Duke Ellington for his Cotton Club orchestra, and Walter 'Foots' Thomas for Cab Calloway's, Charlie Spivak and His Orchestra, and Mel Tomé's Mel-Tones. Some big ensembles, like the Joe "King" Oliver outfit played a kind of half arranged, half improvised jazz, often relying on "head" arrangements. Other great bands, like the one of Luis Russell became a vehicle for star instrumentalists, in his case Louis Armstrong. There the whole arrangement had to promote all the possibilities of the star, although they often contained very good musicians, like Henry "Red" Allen, J. C. Higginbotham and Charley Holmes. Others such as Alvino Rey grew popular with shows in New York City and then toured the country sharing their hit songs and new musical styles.
Did you know? - Swing music began in the 1920s, distinguished by a more supple feel than the more literal 4/4 of earlier jazz and a walking bass - Walter Page is often credited with developing this, though isolated earlier examples exist (e.g., by Wellman Braud on Ellington's Washington Wabble from 1927).
This type of music flourished through the early 1930s, although there was little mass audience for it until around 1936. Up until that time, it was viewed with ridicule and looked upon as a curiosity. After 1935, big bands rose to prominence playing swing music and held a major role in defining swing as a distinctive style. Western Swing musicians also formed very popular big bands during the same period..
There was a considerable range of styles among the hundreds of popular bands. Many of the better known bands reflected the individuality of the bandleader, the lead arranger, and the personnel. Count Basie played a relaxed propulsive swing, Bob Crosby more of a dixieland style, Benny Goodman a hard driving swing, and Duke Ellington's compositions were varied and sophisticated. Many bands featured strong instrumentalists, whose sounds dominated, such as the clarinets of Benny Goodman, Artie Shaw and Woody Herman, the trombone of Jack Teagarden, the trumpet of Harry James, the drums of Gene Krupa, and the vibes of Lionel Hampton. The popularity of many of the major bands was amplified by star vocalists, such as Frank Sinatra with Tommy Dorsey, Helen O'Connell and Bob Eberly with Jimmy Dorsey, Ella Fitzgerald with Chick Webb, Billie Holiday and Jimmy Rushing with Count Basie, Dick Haymes and Helen Forrest with Harry James, Doris Day with Les Brown, Toni Arden and Ken Curtis with Shep Fields and Peggy Lee with Benny Goodman. Some bands were society bands that relied on strong ensembles but little on soloists or vocalists, such as the bands of Guy Lombardo and Paul Whiteman.
By this time the Big Band was such a dominant force in jazz that the older generation found they either had to adapt to it or simply retire - with no market for small-group recordings (made worse by a depression-era industry reluctant to take risks), some musicians such as Louis Armstrong and Earl Hines fronted their own bands, while others, like Jelly Roll Morton and King Oliver, lapsed into obscurity.
The major African American bands of the 1930s included, apart from the bands led by Ellington, Hines and Calloway, were those of Jimmie Lunceford, Chick Webb, and Count Basie. Incidentally, the "white" bands of Benny Goodman, Artie Shaw, Tommy Dorsey, Shep Fields and, later, Glenn Miller far eclipsed their "black" inspirations in terms of popularity from the middle of the decade. Bridging the gap to white audiences in the mid-1930's was the Casa Loma Orchestra and Benny Goodman's early band.
White teenagers and young adults were the principal fans of the Big Bands in the late 1930's and early 1940's. They danced to recordings and the radio, and attended live concerts whenever they could. They were knowledgeable and often biased toward their favorite bands and songs, and sometimes worshipful of the famous soloists and vocalists. Many bands toured the country in grueling one-night stands to reach out to their fans. Traveling conditions and lodging were often difficult, in part due to segregation in most parts of the United States, and the personnel often had to perform on little sleep and food. Apart from the star soloists, many personnel received low wages and would abandon the tour and go home if bookings fell through. Personal problems and intra-band discord could affect the playing of the group. Drinking and addictions were common. Turnover was frequent in many bands, and top soloists were often lured away to better contracts. Sometimes bandstands were too small, public address systems inadequate, pianos out of tune. Successful bandleaders dealt with all these hazards of touring to hold their bands together—some with rigid discipline (Glenn Miller), some with canny psychology (Duke Ellington).
Big Bands played a major role in lifting morale during World War II. Many band members served in the military and toured with USO troupes at the front, with Glenn Miller losing his life while traveling between troop shows. Many bands suffered from the loss of personnel and quality declined at home during the war years. An ill-timed recording strike in 1942 worsened the situation. Vocalists began to strike out on their own and by the end of the war, swing was giving way to less danceable music including bebop. Many of the great swing bands broke up as tastes changed.