Time For A Feast At Old Ranch With Friends And Family (Page Three)
Page Created: 11/26/2013 Page Last Updated: 11/26/2022 21:27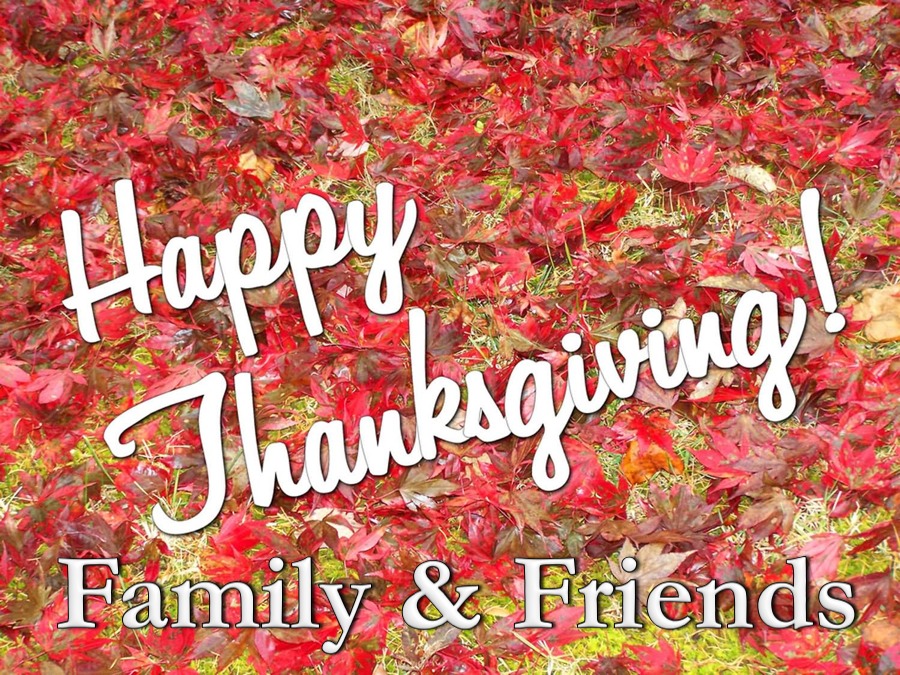 We are indeed blessed to have such wonderful family and friends to celebrate this magnificent holiday! It was a super celebration mixed with some sorrow. We are so lucky to live in such a land of plenty and have such magnificent friends....

Pete and Lisa were the first ones here...
Pete found a view with a TV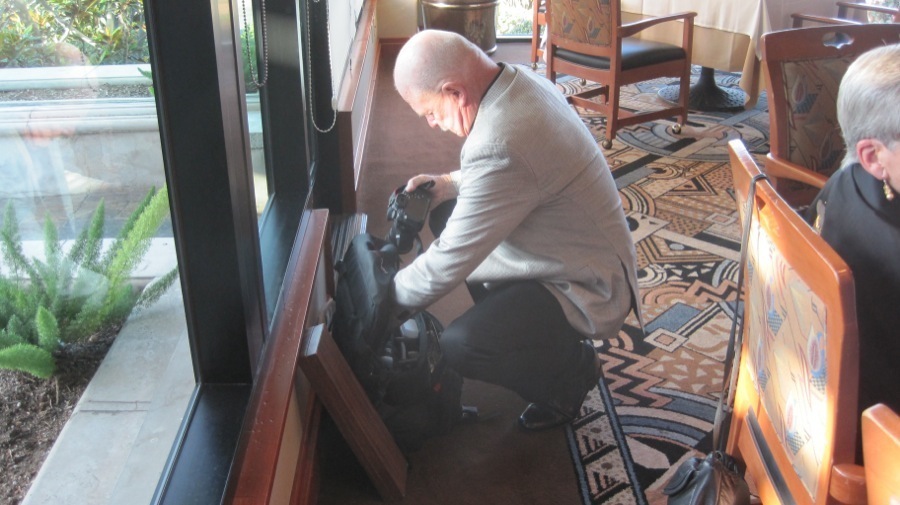 Oh oh... The camera comes out of the box (Courtesy of Hans)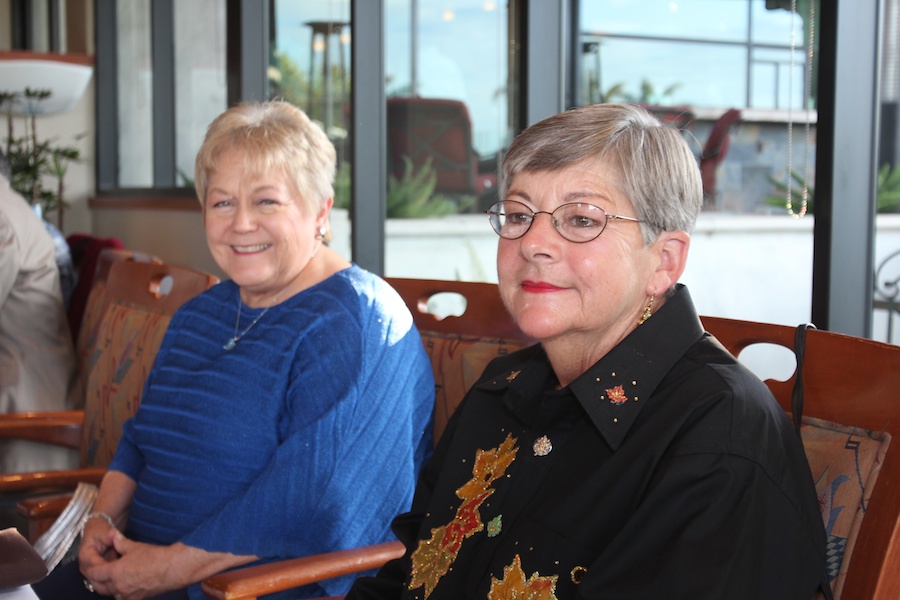 Carri and Sue welcoming all the folks
Quotation To Remember: If the only prayer you said in your whole life was, "thank you," that would suffice.  ~Meister Eckhart

Arturo keeps busy assuring David has his martini topped off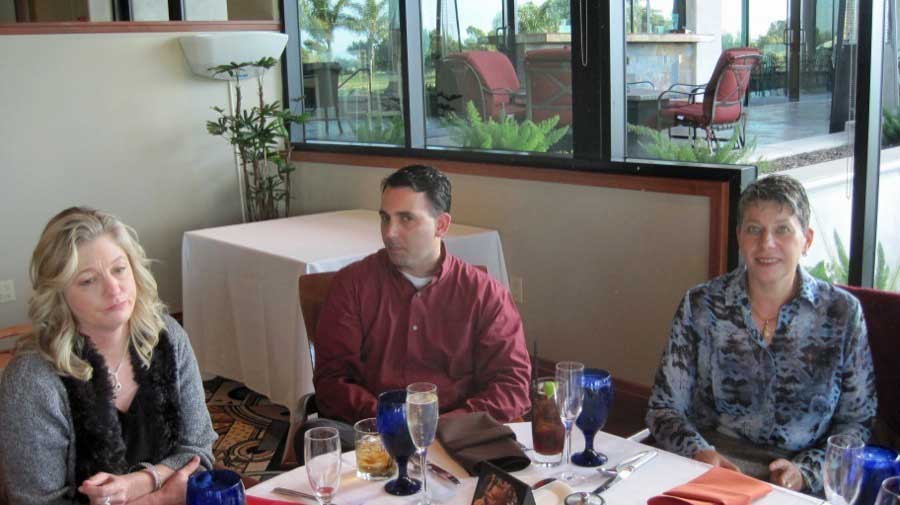 Lisa just found out that dinner is still twenty minutes away (Courtesy of Hans)

We are awaiting the stroke of 3:30 when we can attack the buffet....

Sue and Paul just enjoying everyone's company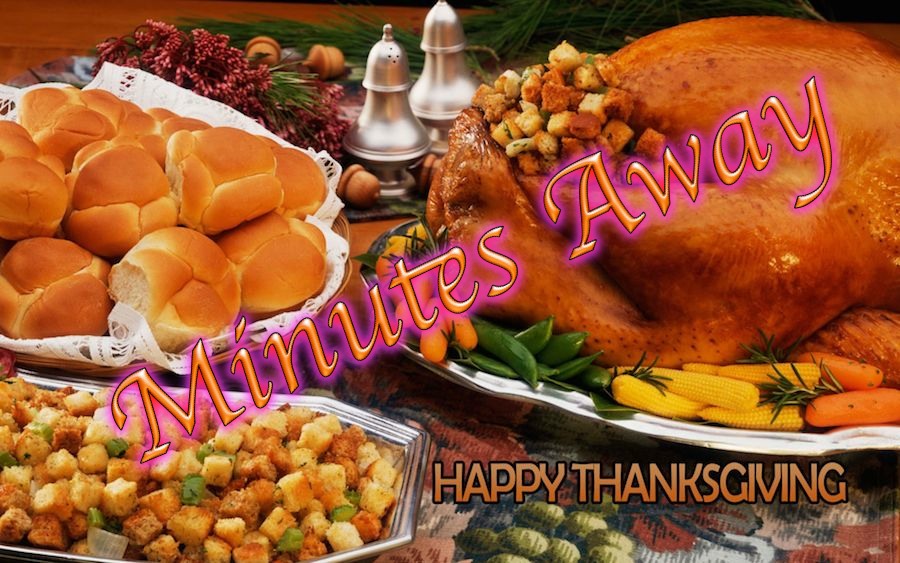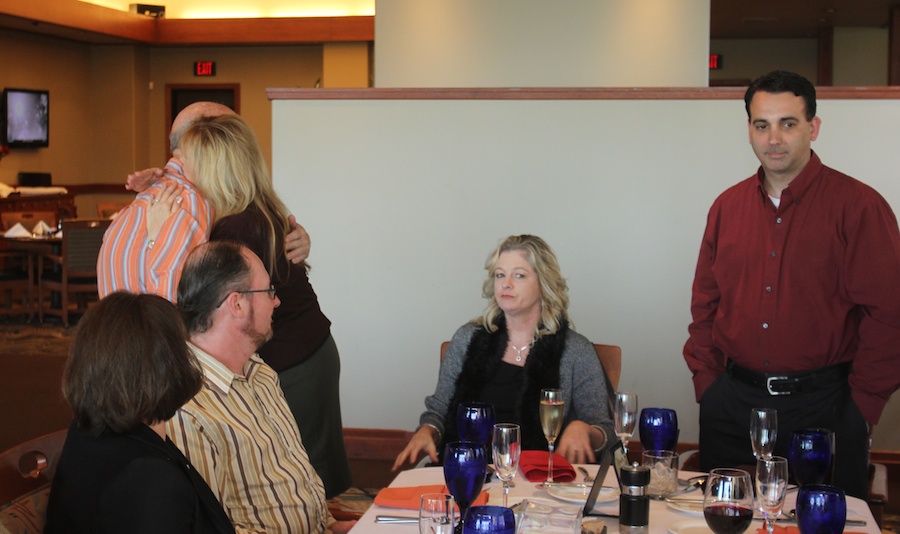 Robin arrives and Greg gets his hug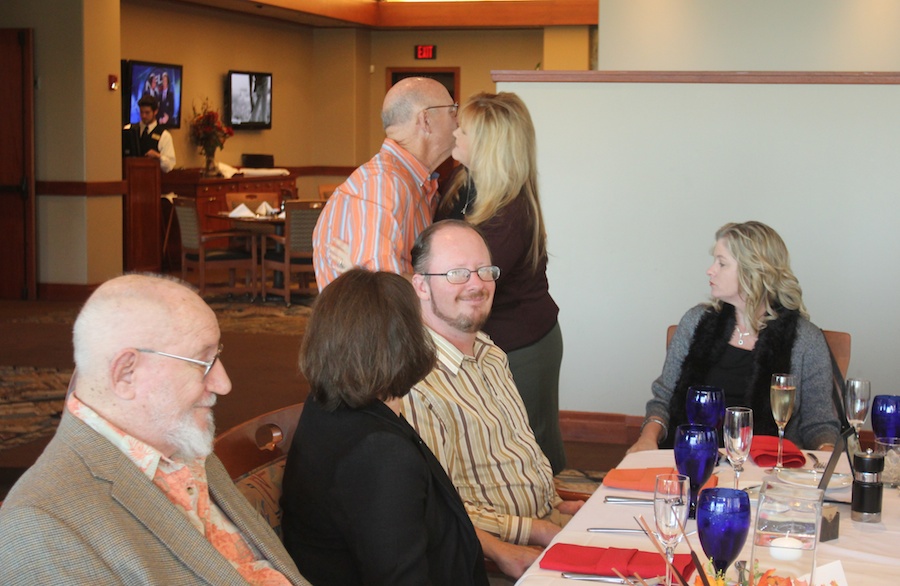 In Our Memories
We lost Greg's mother Marilyn two weeks ago and will always remember her cheerful smile. Anne Lamott had a thought about loss....
"You will lose someone you can't live without,and your heart will be badly broken, and the bad news is that you never completely get over the loss of your beloved. But this is also the good news. They live forever in your broken heart that doesn't seal back up. And you come through. It's like having a broken leg that never heals perfectly—that still hurts when the weather gets cold, but you learn to dance with the limp."


A toast to Mom

A view from the "HansCam" (Courtesy of Hans)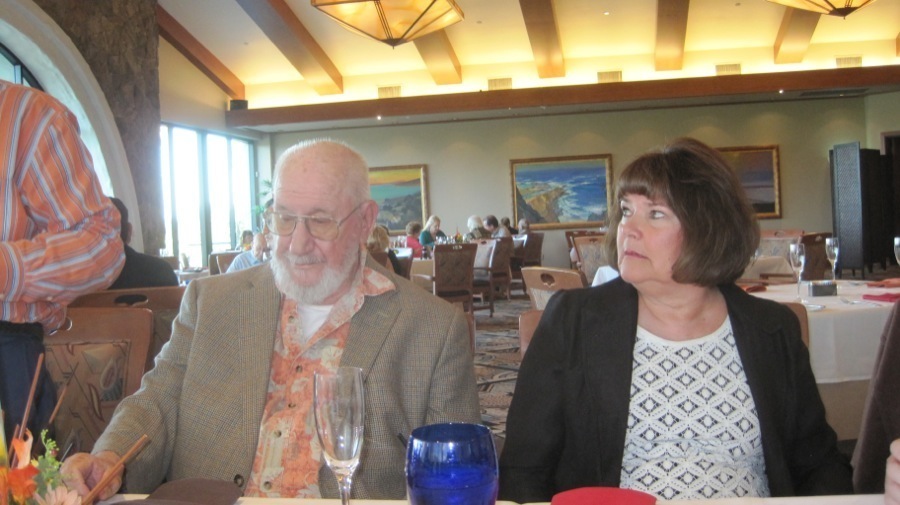 David and Gwen taking in the story (Courtesy of Hans)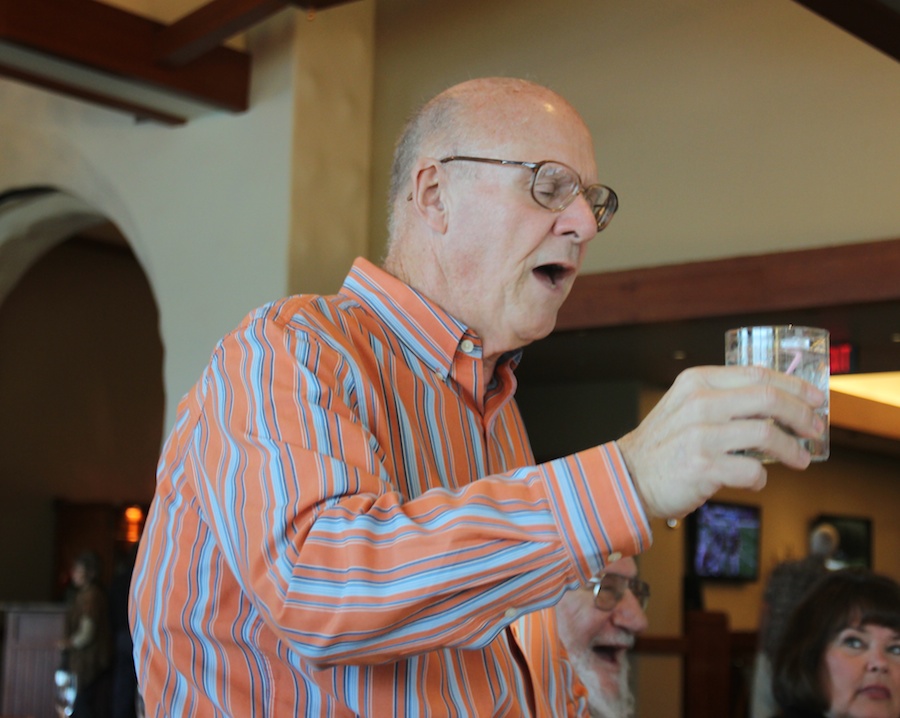 And perhaps a litle story to go along with it
My Little Butterfly by Barbara Ann Rogers
Today a little butterfly flew by me.

I thought to myself where have you been little butterfly.

You come into this world as a cocoon all by yourself and blossom into this beautiful butterfly and fly off to see the world.

What you don't realize little butterfly as you flutter through your days is how you touch those around you in your soft gentle way.

You don't even realize the wonder and awe you create around you.

She fluttered her wings toward me as if she was waving good-by as she headed towards the horizon.

She looked very happy and content as she went on her way, as if to say to me "Don't worry I'll be okay".

I was sad to see her go for she had touched my heart in such a way that I knew my life would never be the same.

She had left an imprint of all the beauty life has to offer.

I knew each time I looked at another butterfly or horizon I would
remember our moment in time when it was only her and I.

I knew I would be a better person all because this little butterfly flew by me one bright sunny day.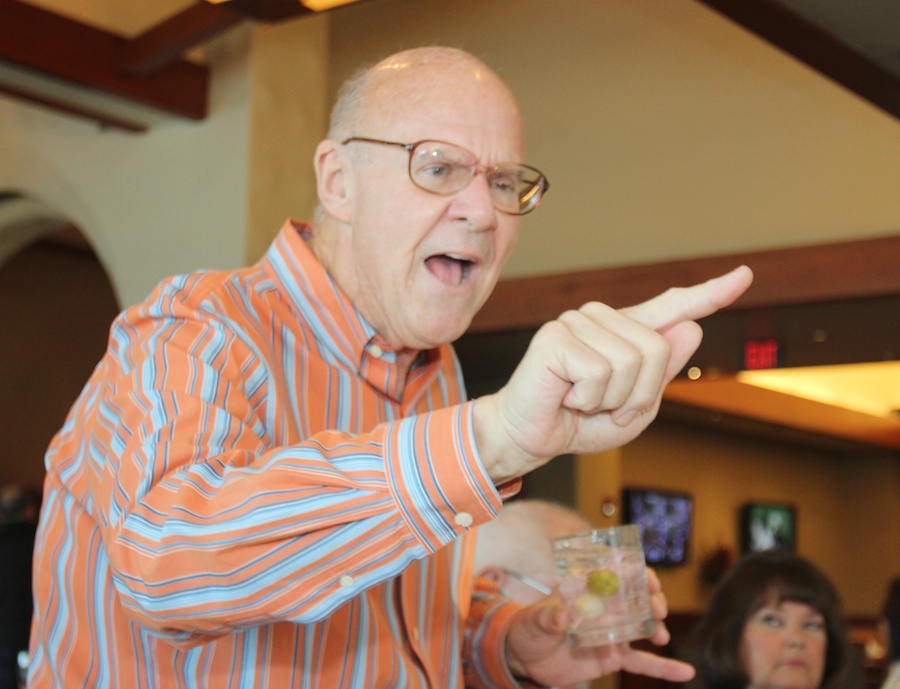 "And I mean every word of it!"

It's time.... Head for the buffet (Courtesy of Hans)
To Grandma's House (The Buffet Table) We Go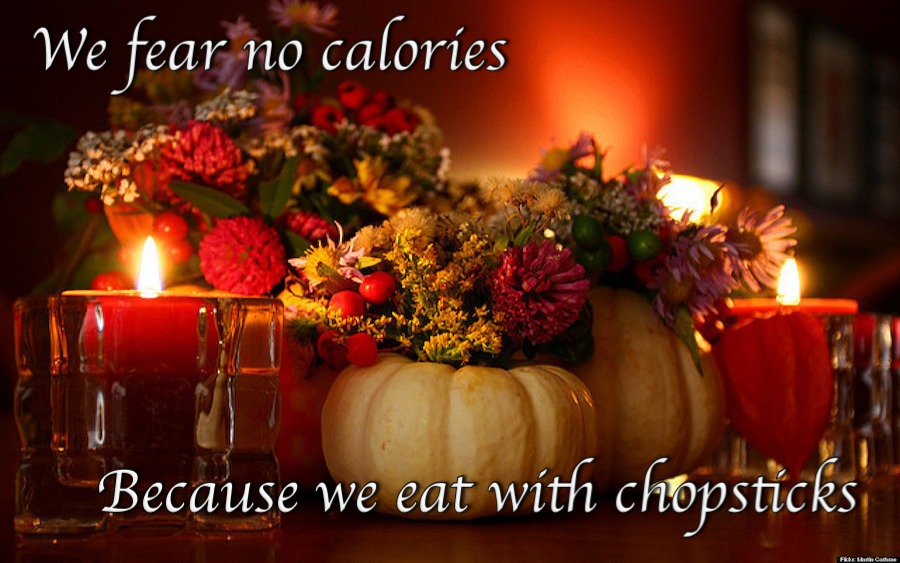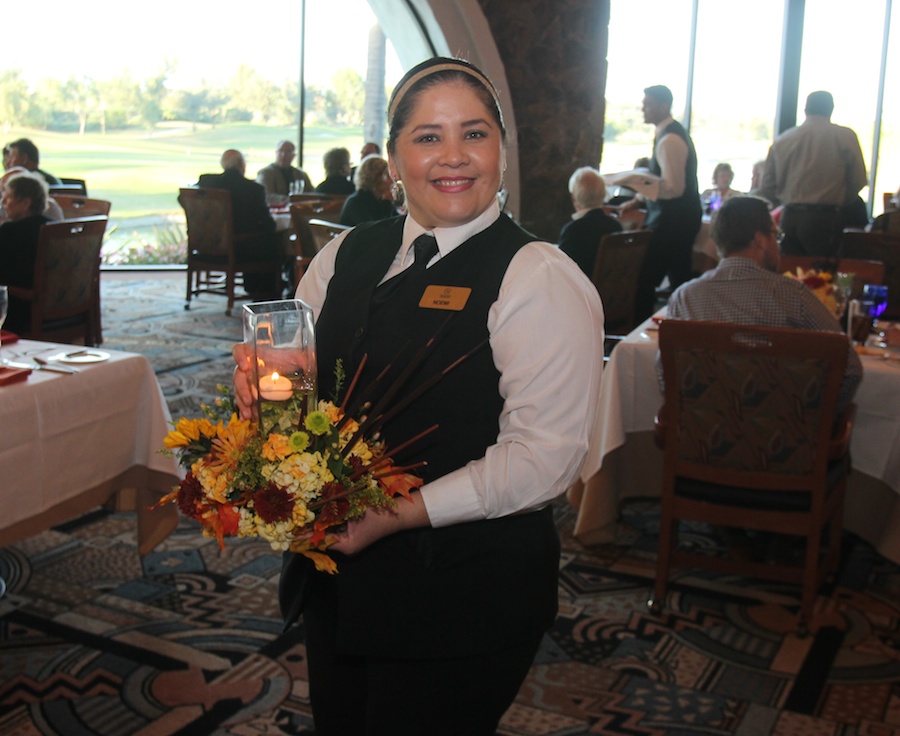 Old Ranch always makes everything pretty...

Poor Vicky had to dine on Italian....

Loved the fishies

The carving stations were ready to rock and roll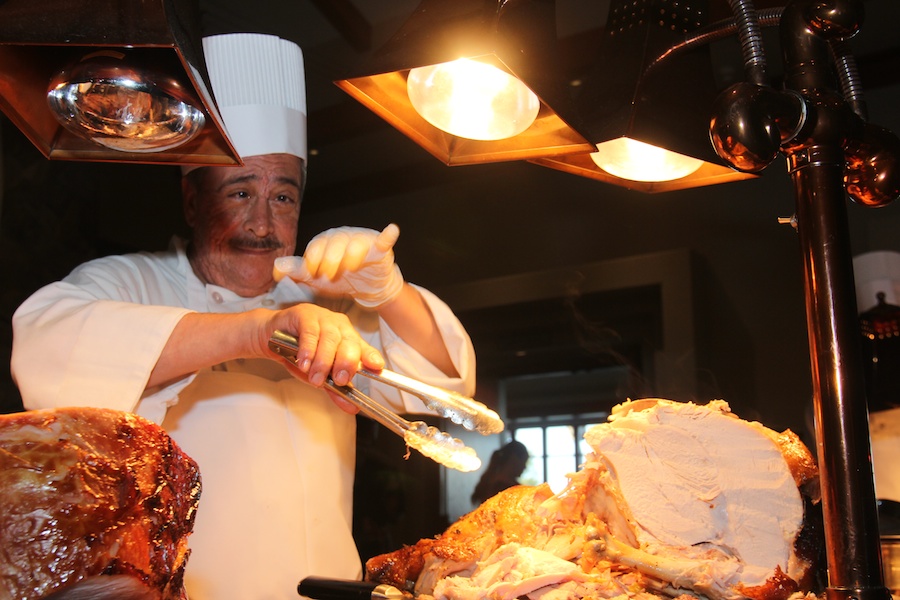 Ham and turkey... All you can eat!

Our gang attacks the buffet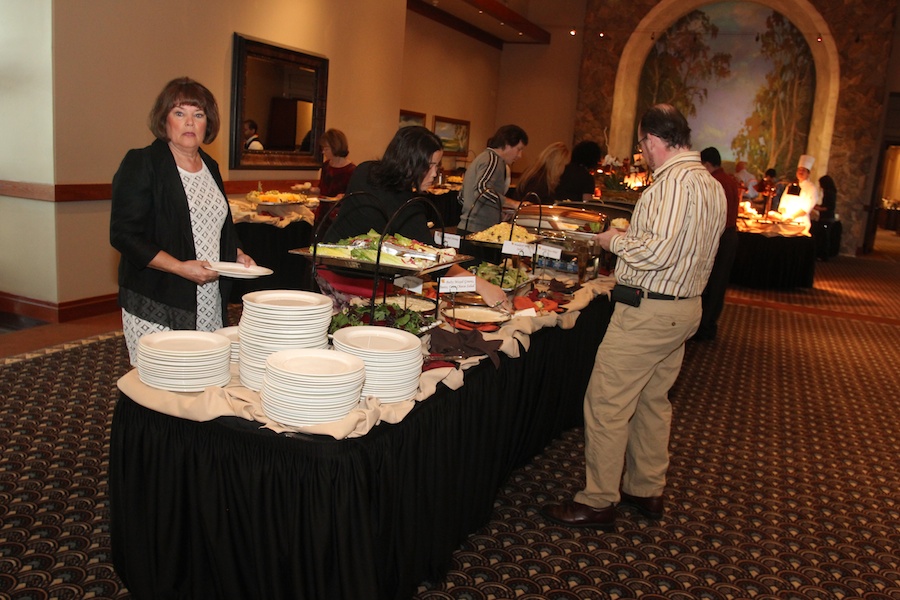 This is Gwen's third time through

The tables were set for Thanksgiving

Pedro and Paul always checkout each other hair cuts....

These were so fresh we had to slap them!

Hans is looking for the "end cut".... But on a turkey???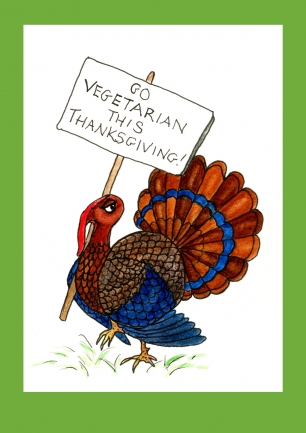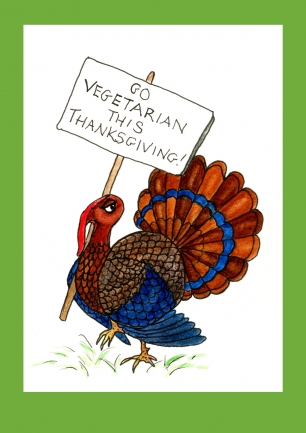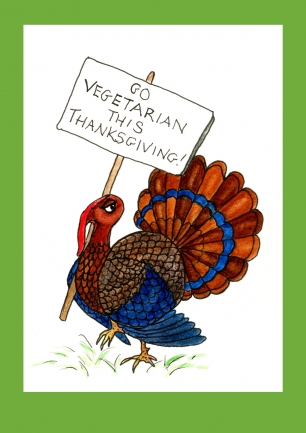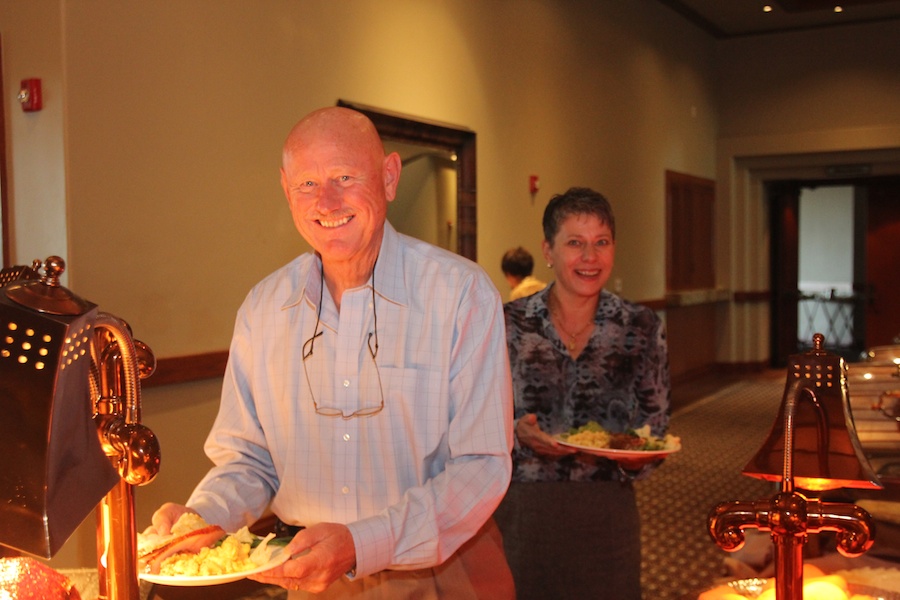 "I got just what I wanted!!"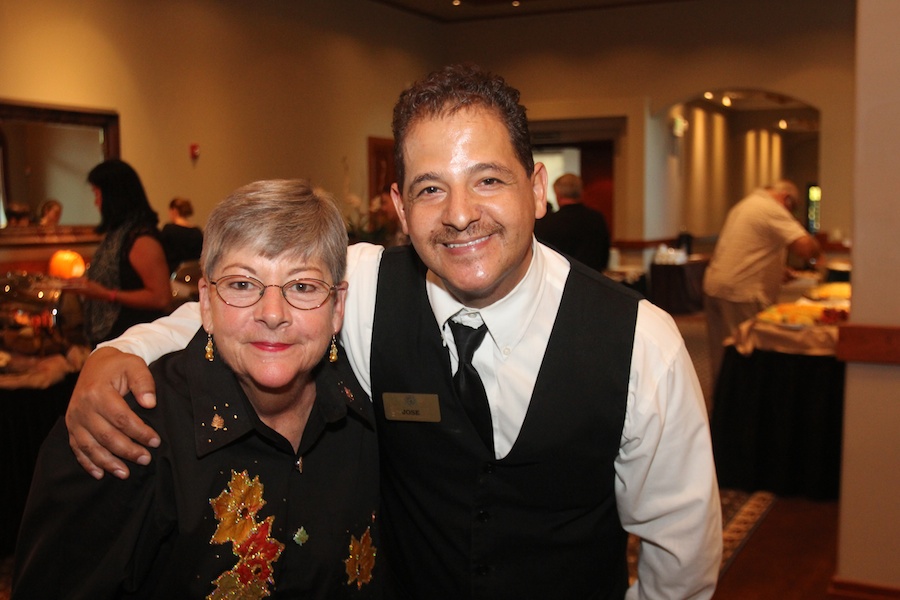 The staff are always to nice at Old Ranch!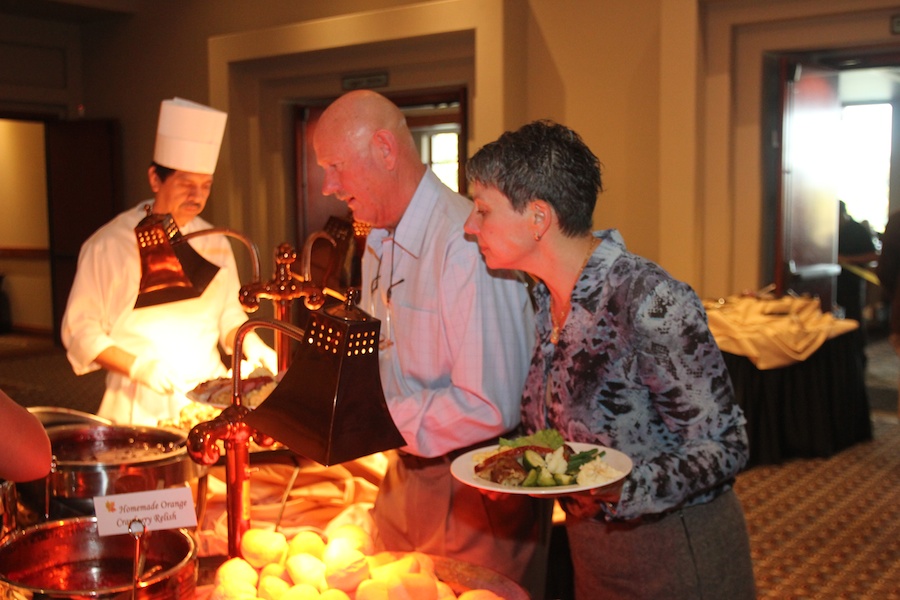 Kerstin has her eyes on something....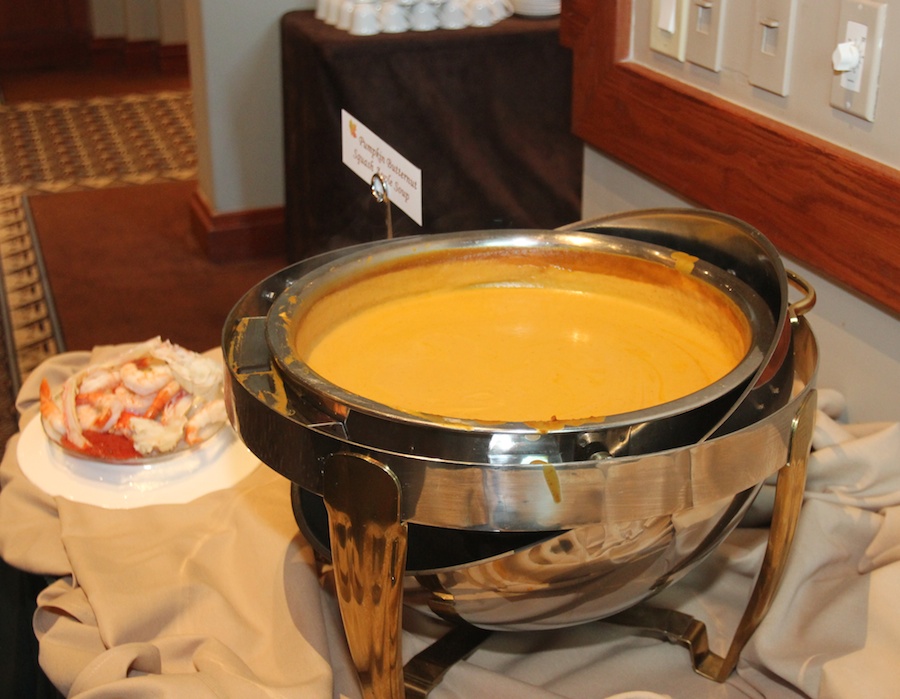 Enough soup? Butternut squash soup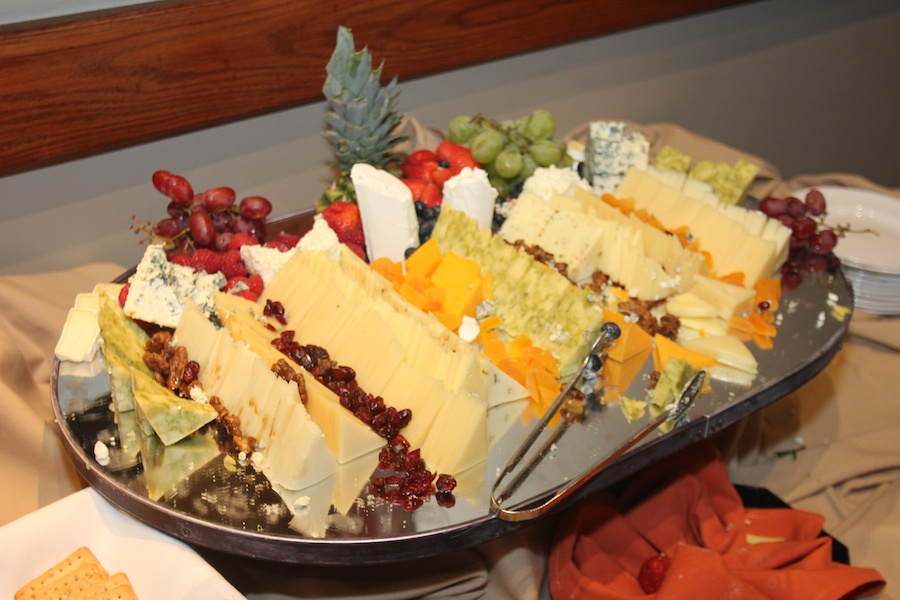 Cheese anyone?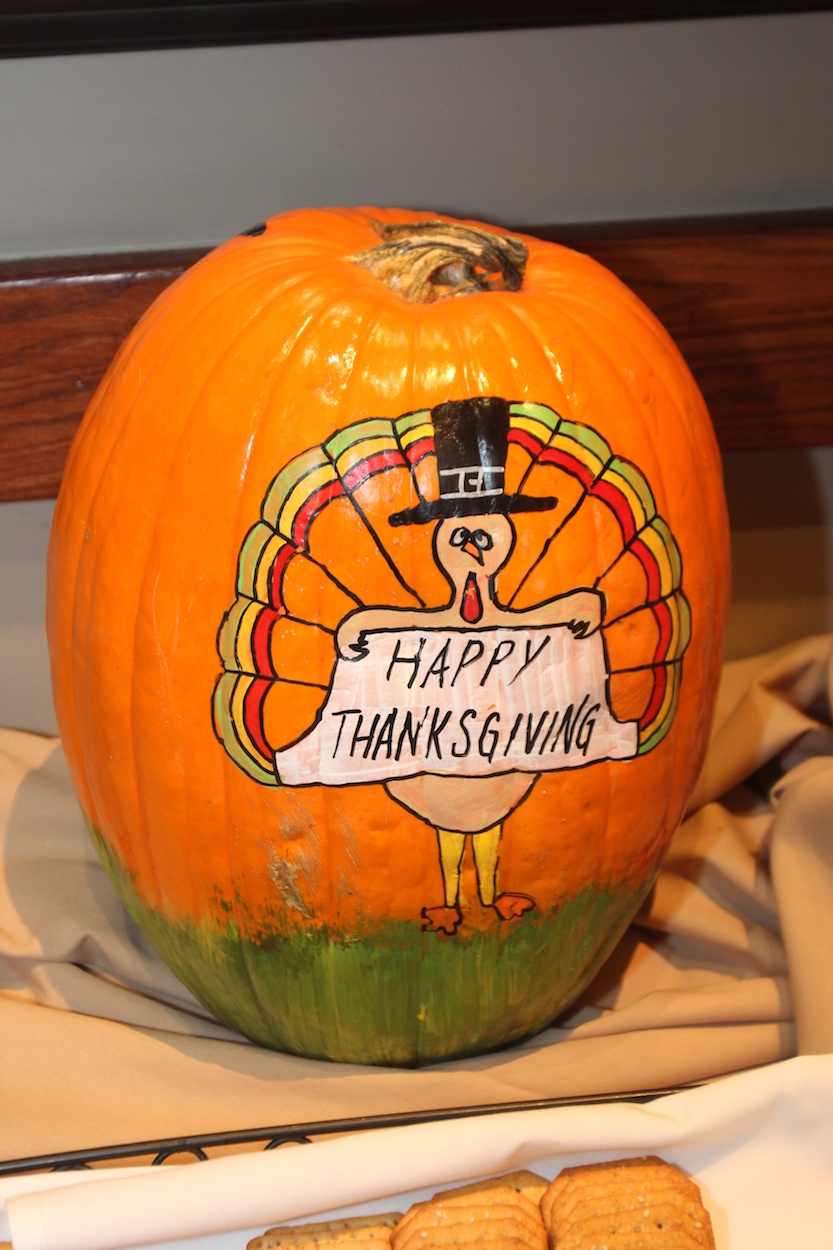 Yes indeed!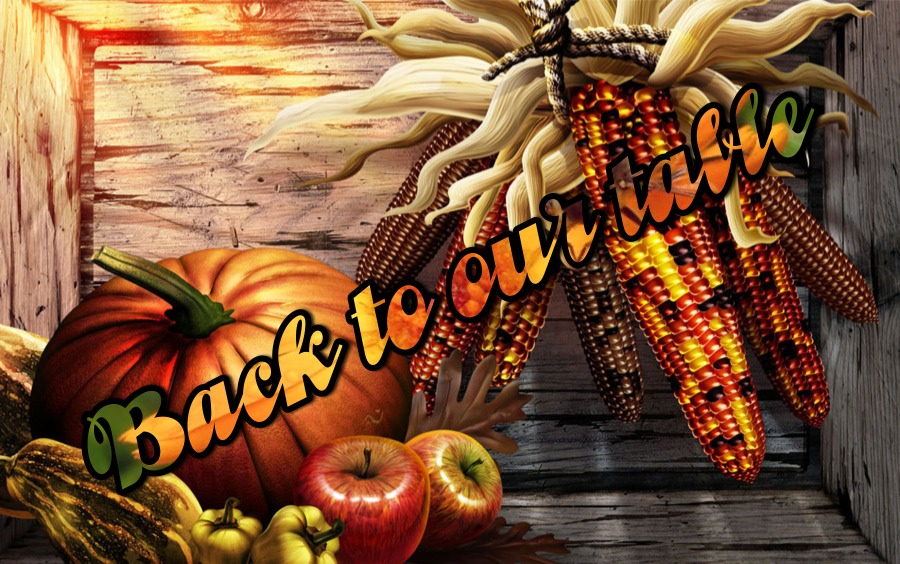 Jose is making balloons....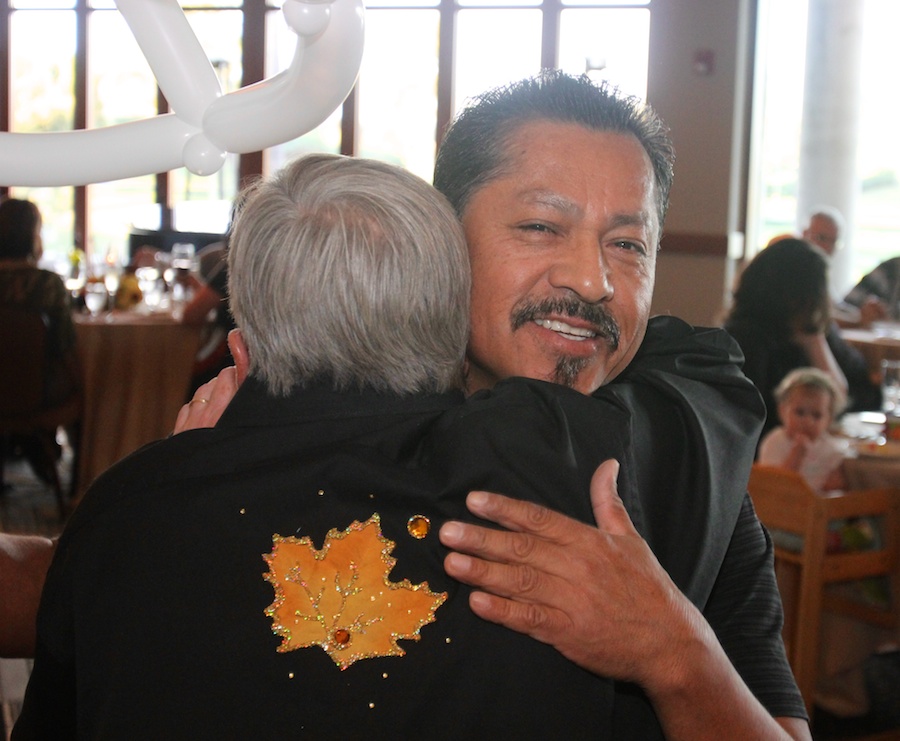 We miss him...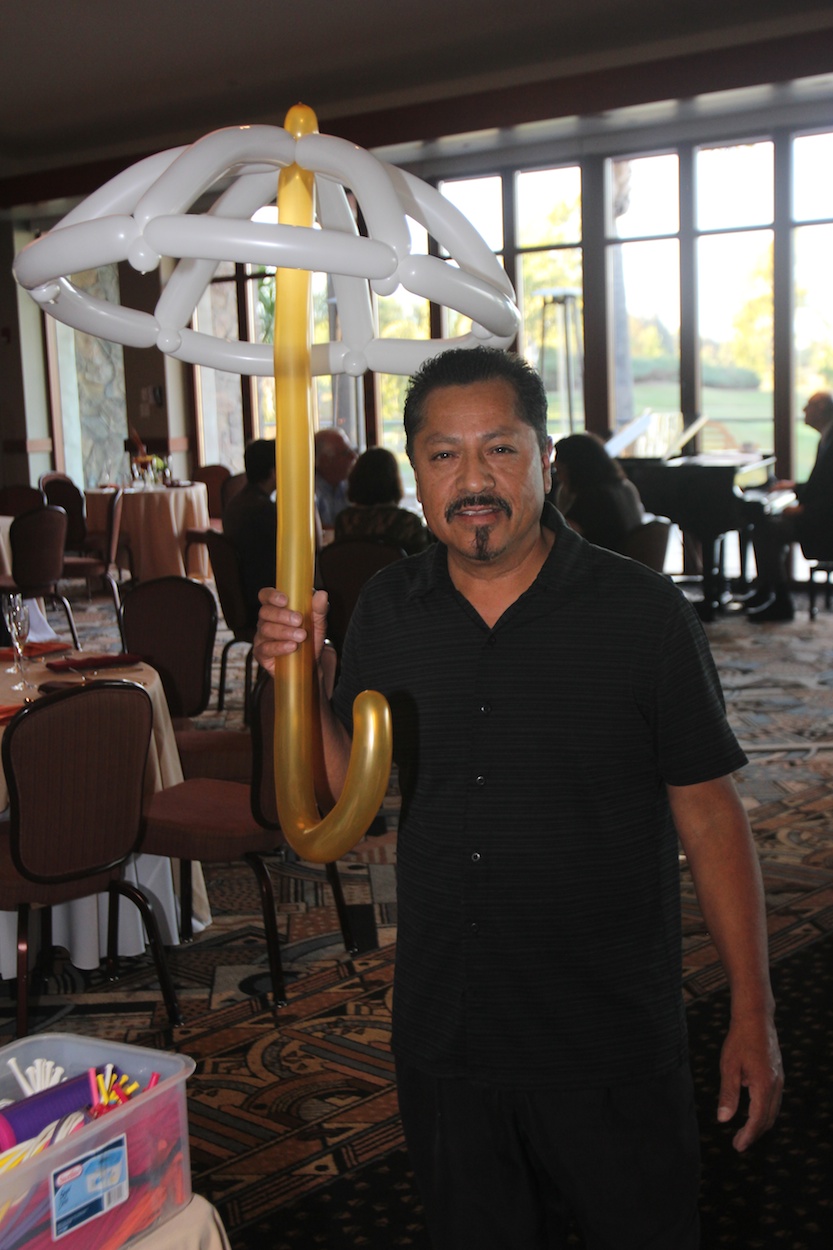 In case it rains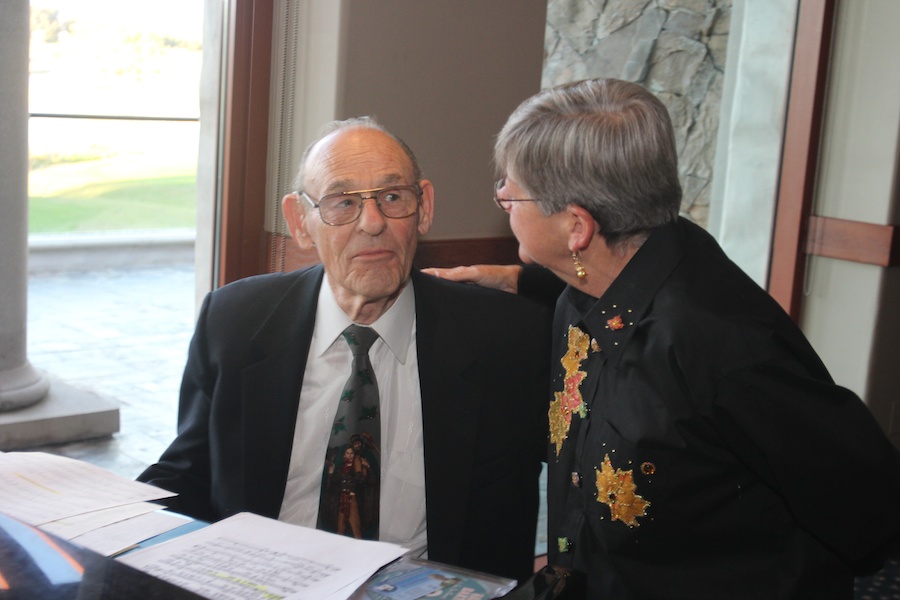 "So Hank... Can you play this one???"

"Sure... Piece of cake!"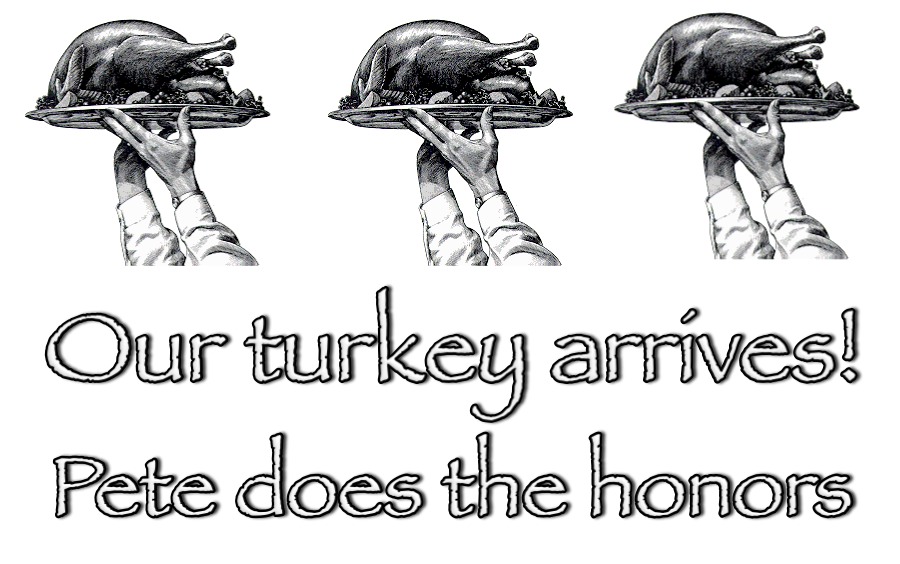 It was a beauty - About twelve pounds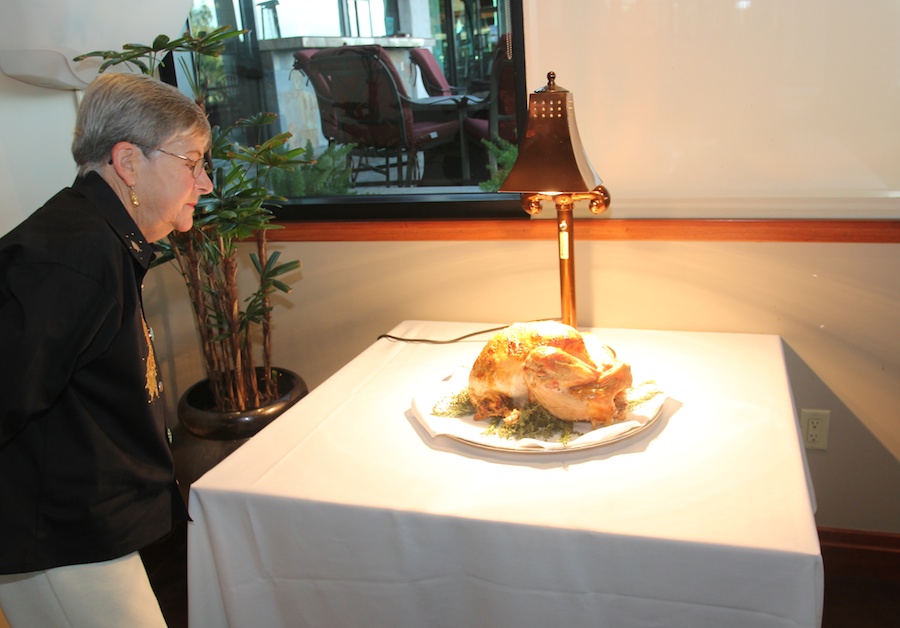 Chief turkey inspector does her job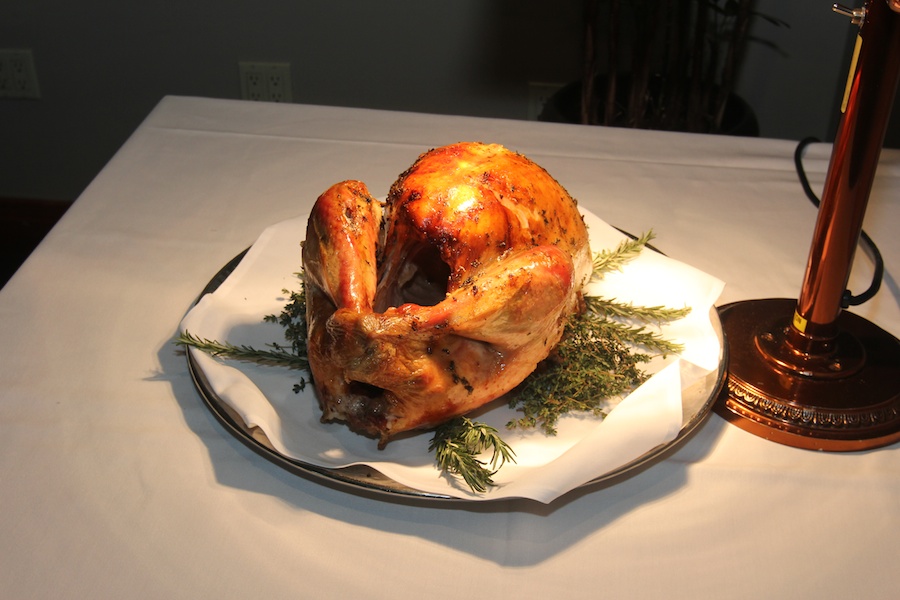 Done just right

Cleaning our plates for the arrival of Mr. Turkey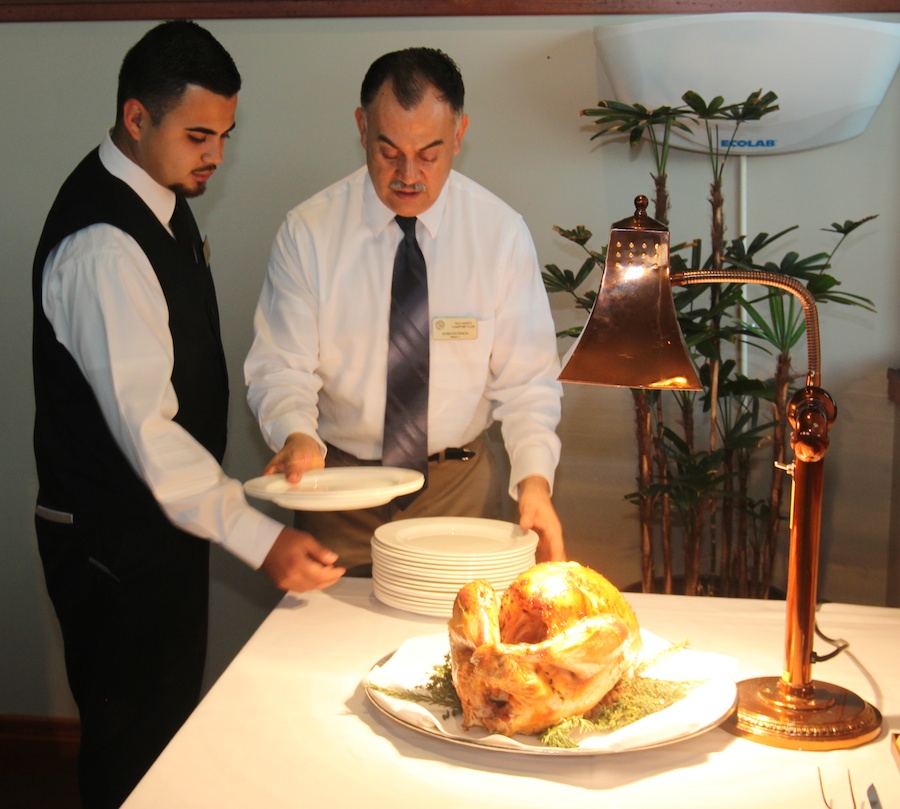 Arturo and Juan bring extra plates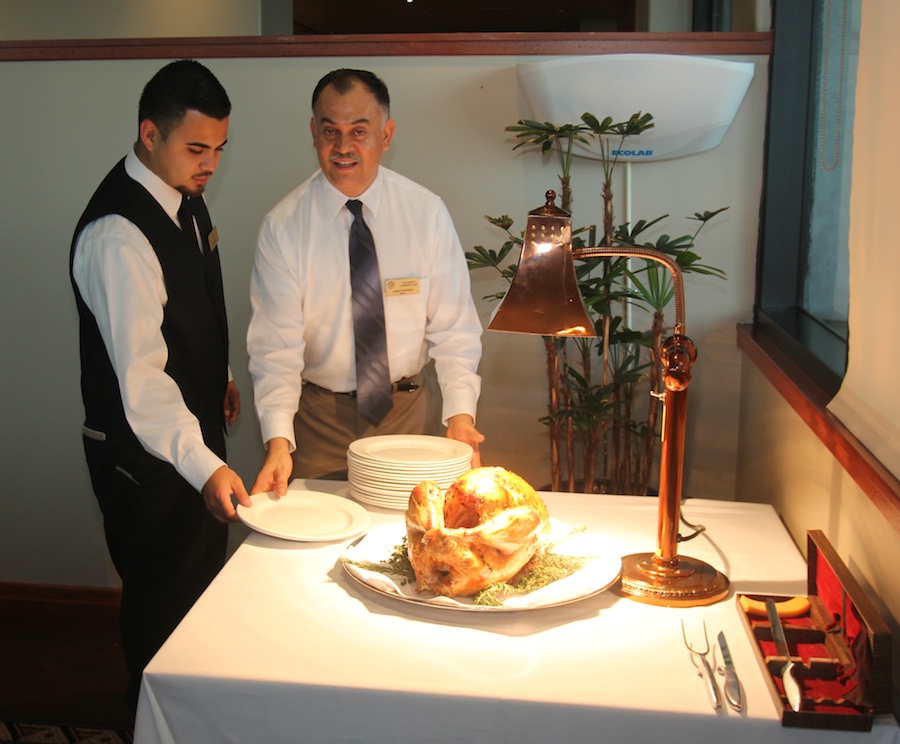 Service with a smile

Pete looks on-line to get the turkey carving instructions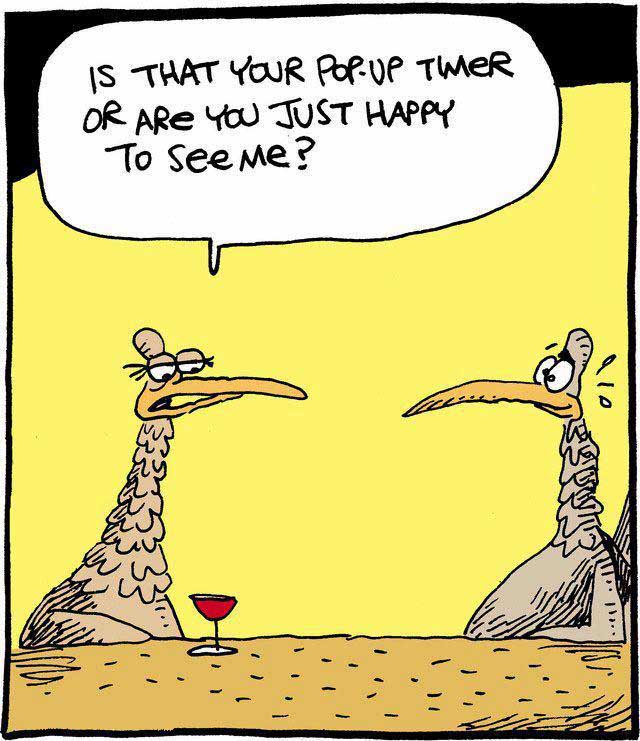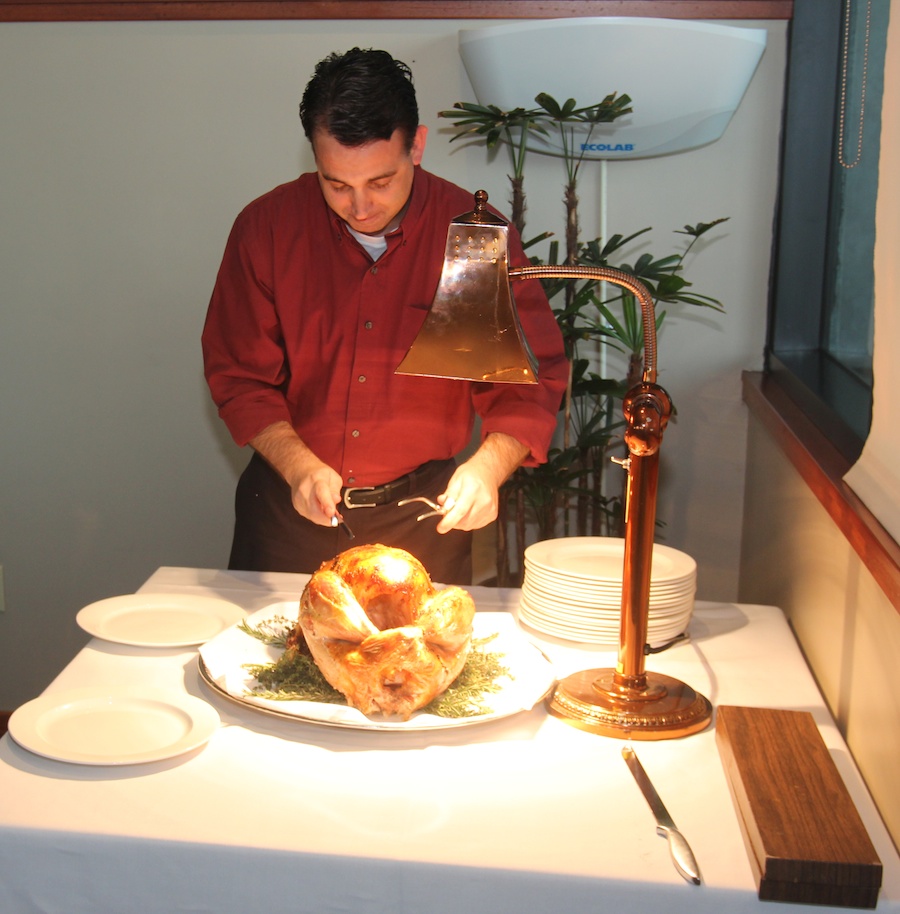 Pete attacks the turkey... It doesn't have a chance against the Marines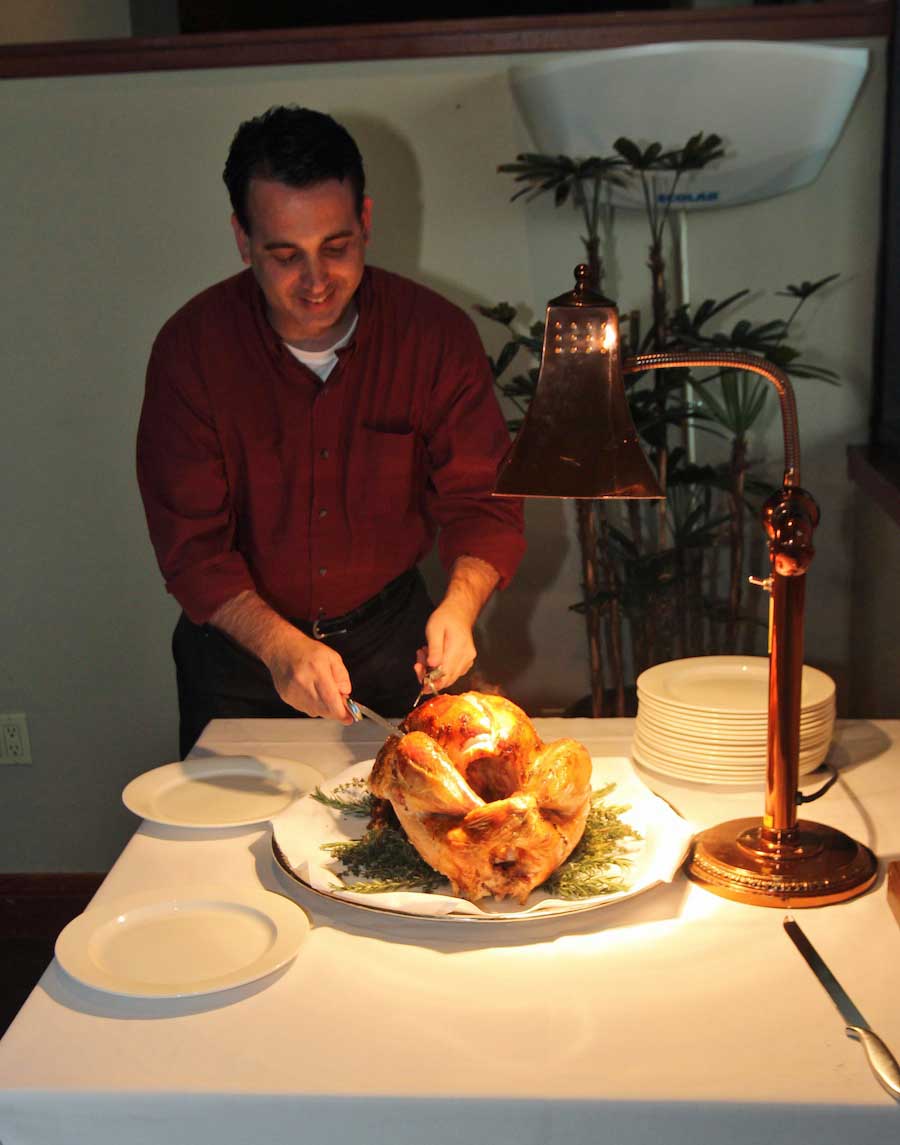 We thought we heard the bird yell "Ouch!"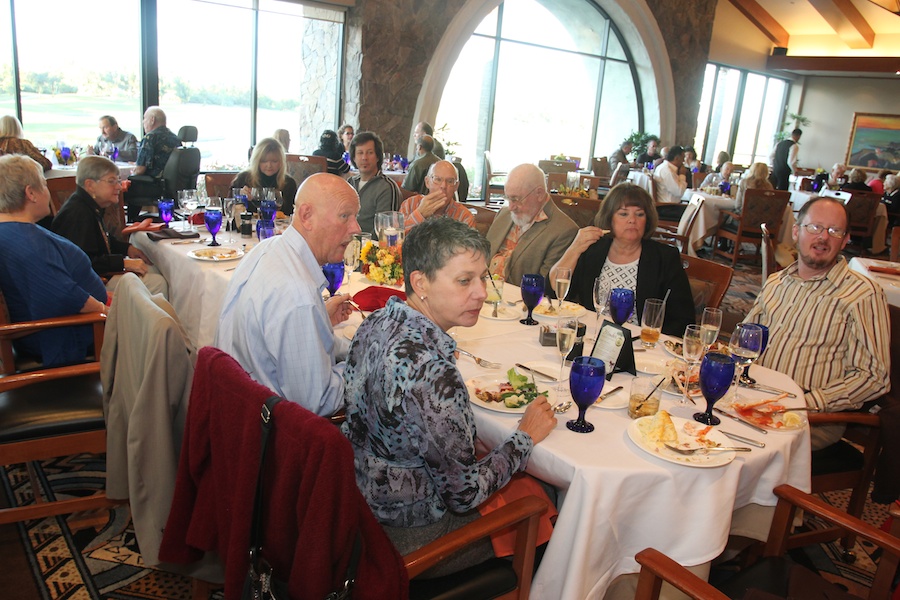 All eyes are on Pete and his magnificent performance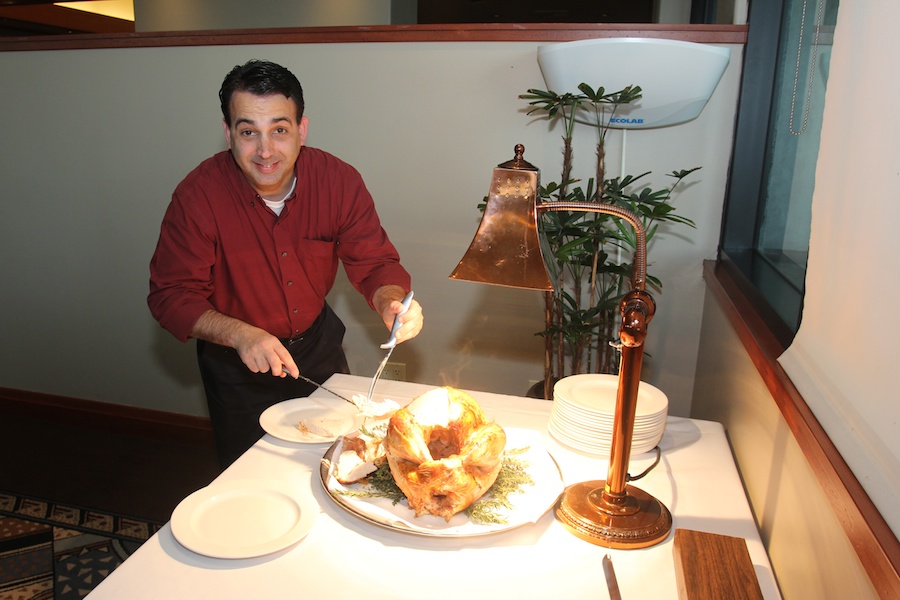 The meat was so moist! Fantastic bird

Chop... Slice.... Stab... Slash....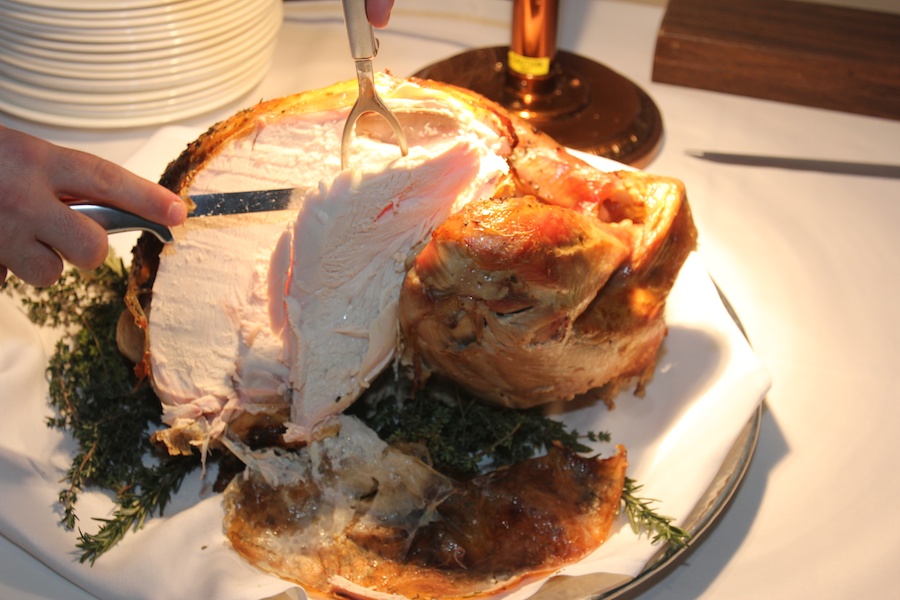 Looks so good!

We almost ordered one of these...
But with the sharp knives we decided against it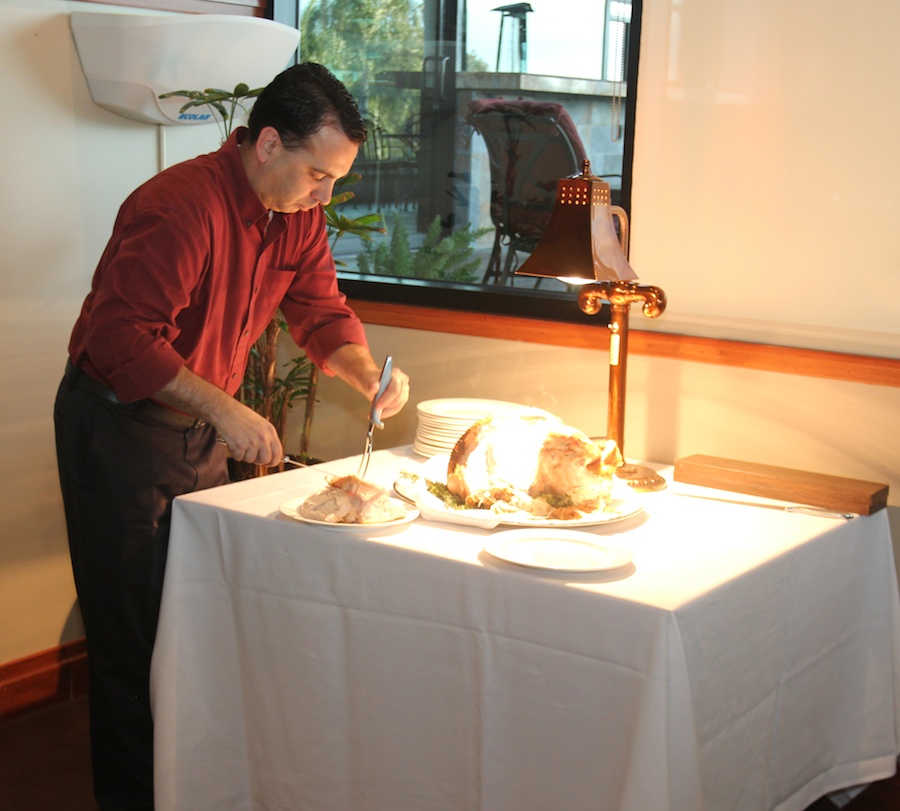 He is getting every bit of the meat...

"I did OK!!" (Courtesy of Hans)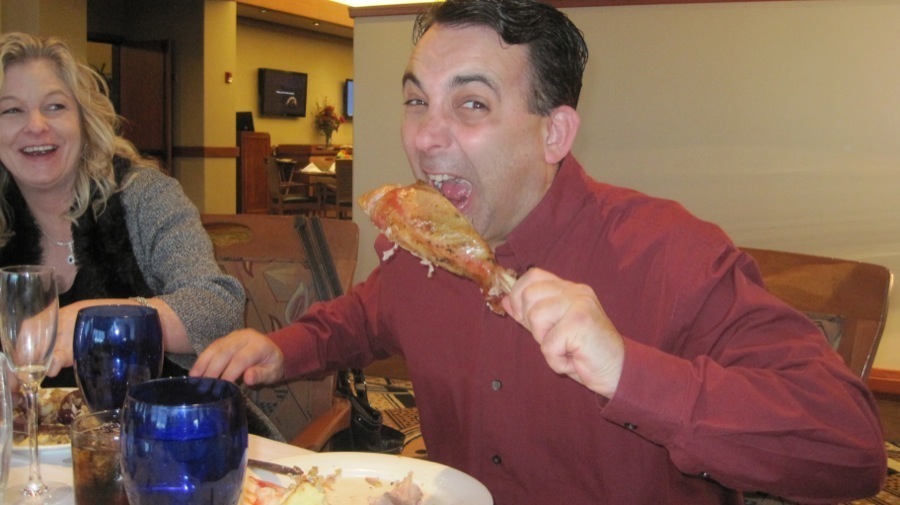 "You know my secret... I like the dark meat (Courtesy of Hans)

Carri and Sue watch the goings on

We are enjoying our meal while Pete is working hard

Come and get it.... Best turkey in the house
One More Story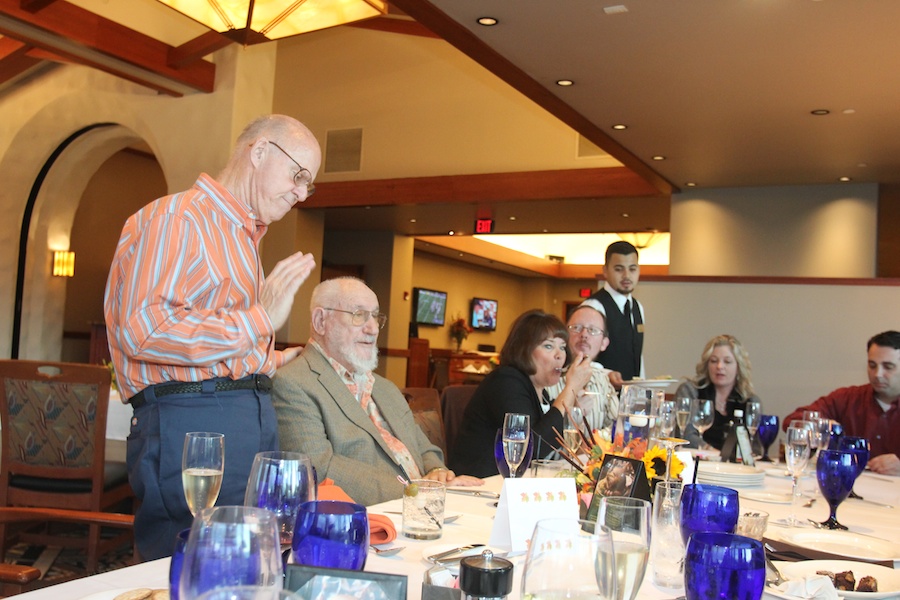 Never order a hospital bed....

It's great that we do have a sense of humor

Pete takes a picture of his artwork

Dark and light meat... Carefully organized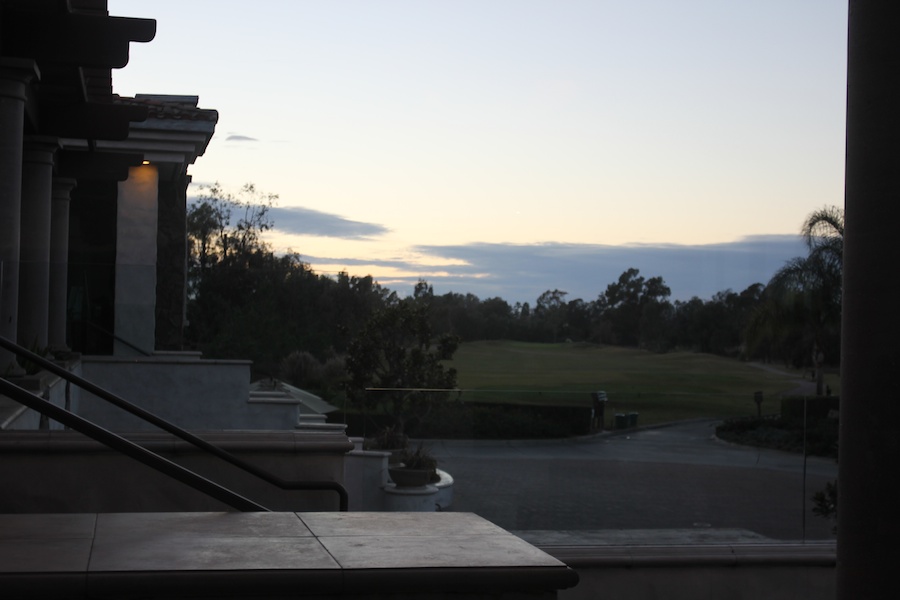 The sun has set... It's getting cold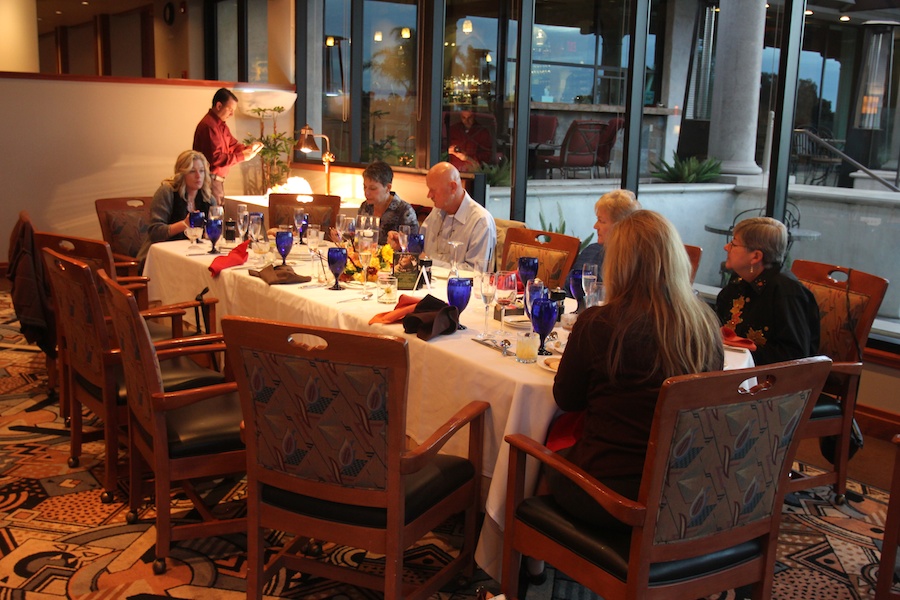 Must be a dessert run underway....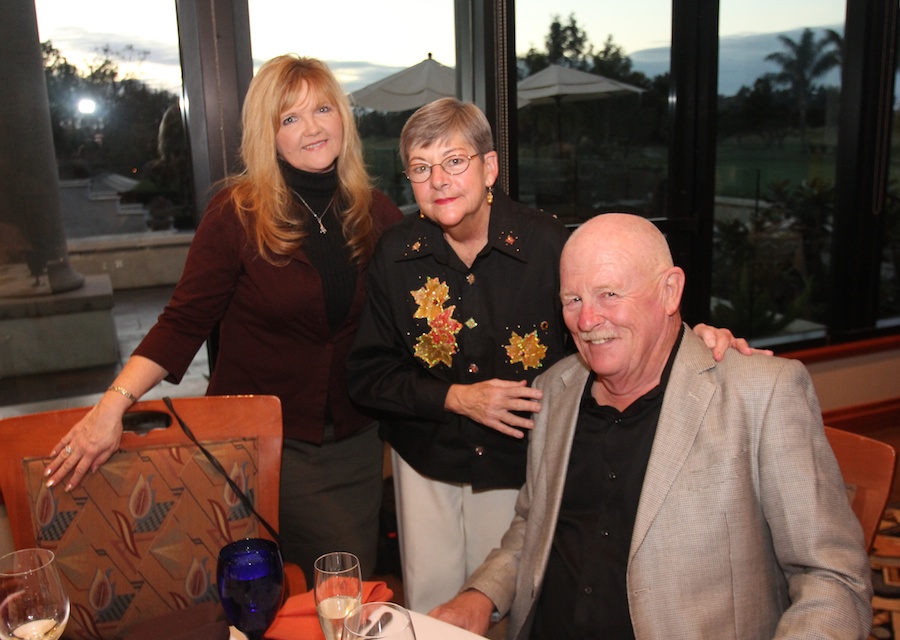 Robin, Sue, and Paul... A trio to deal with!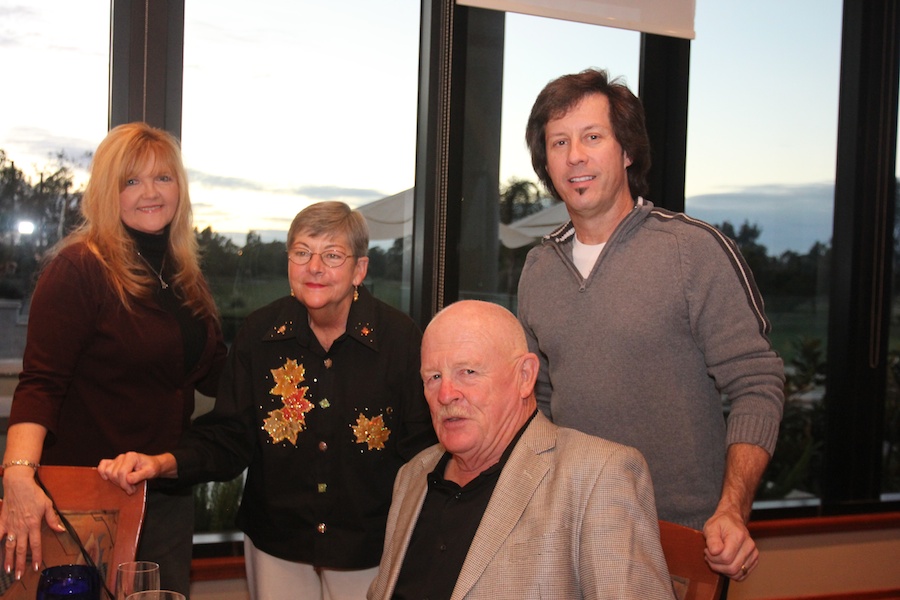 We love having the kids with us for Thanksgiving....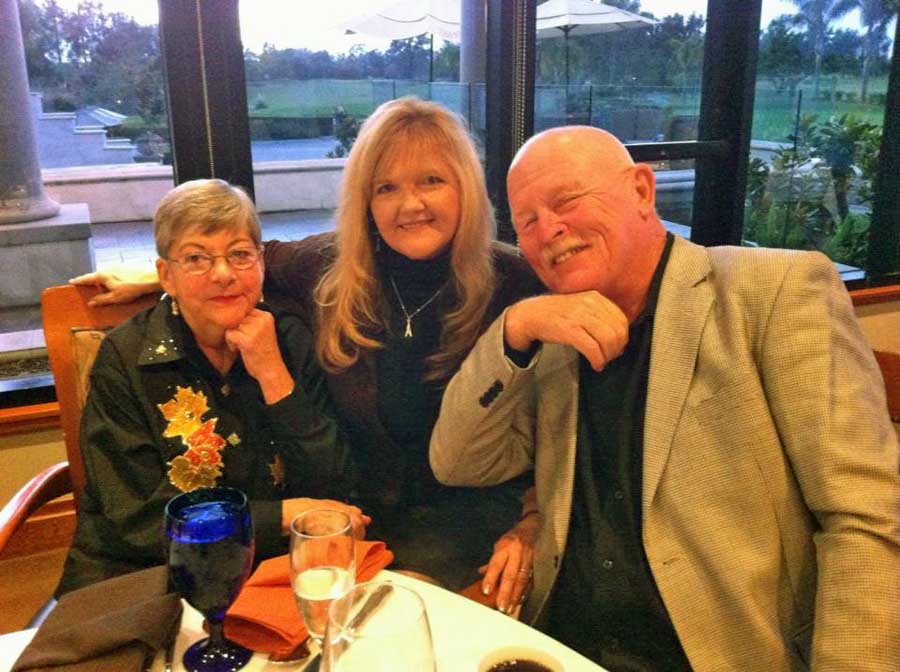 It's all in the wrists

Next year... Bob does the carving!!

And we also celebrated Robin's Five-Zero (a little early)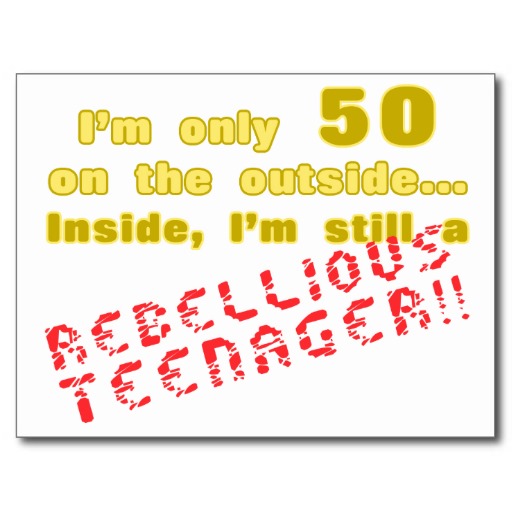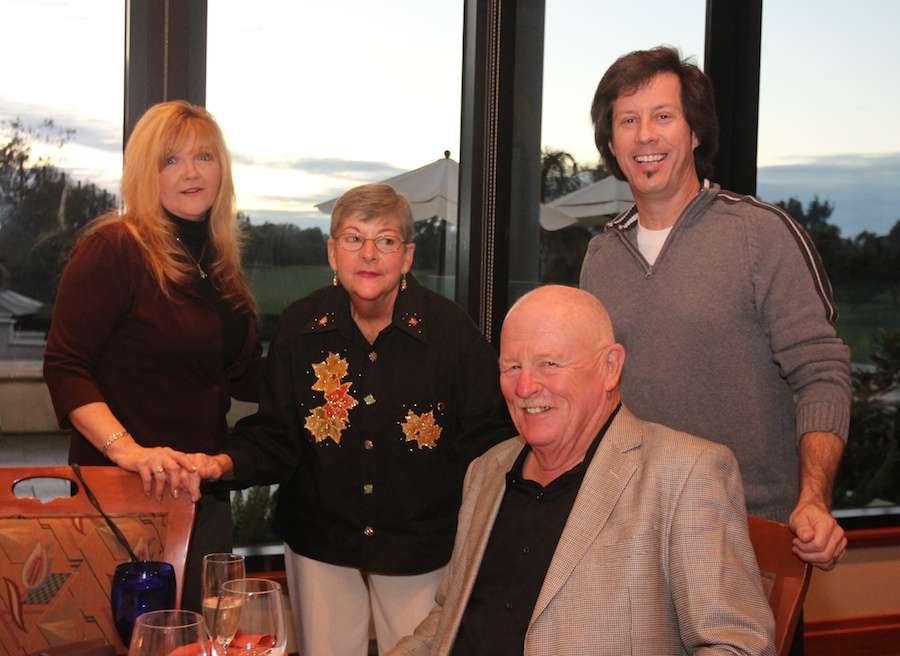 "OMG... Our daughter is 50??? It can't be!"

Miles of smiles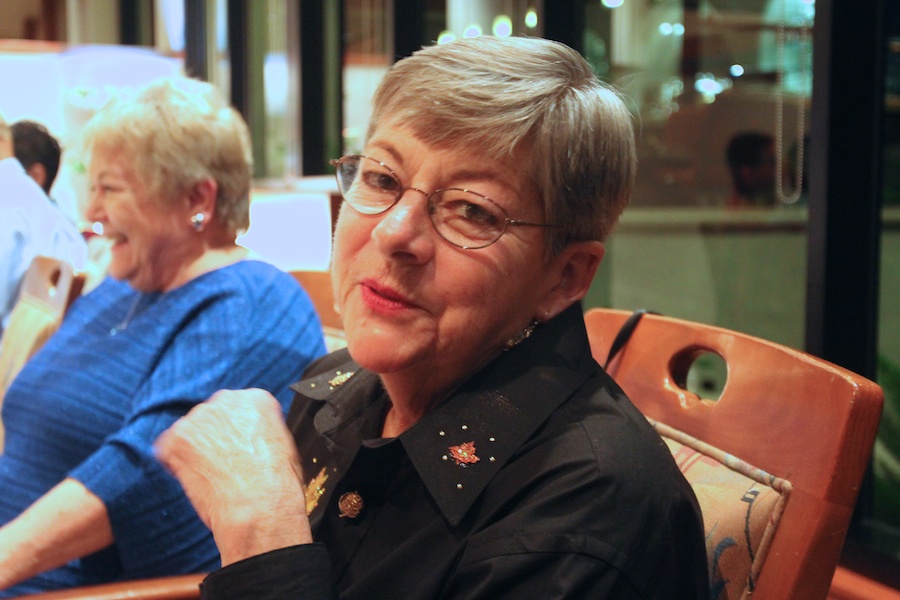 "We really really enjoy our family and friends"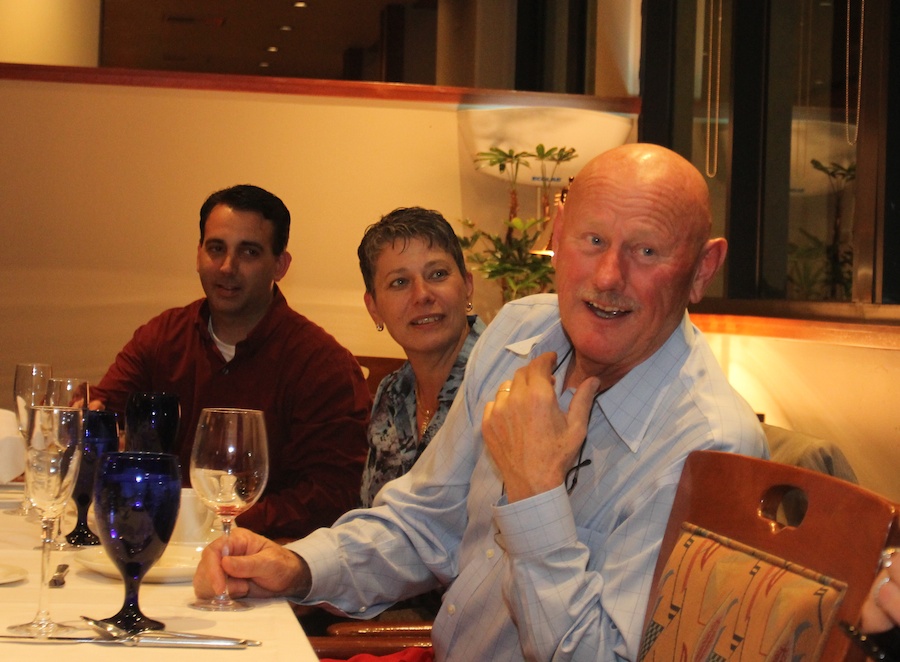 A toast by Hans
Quotation To Remember: Happy Thanksgiving gute Freunde
Group Pictures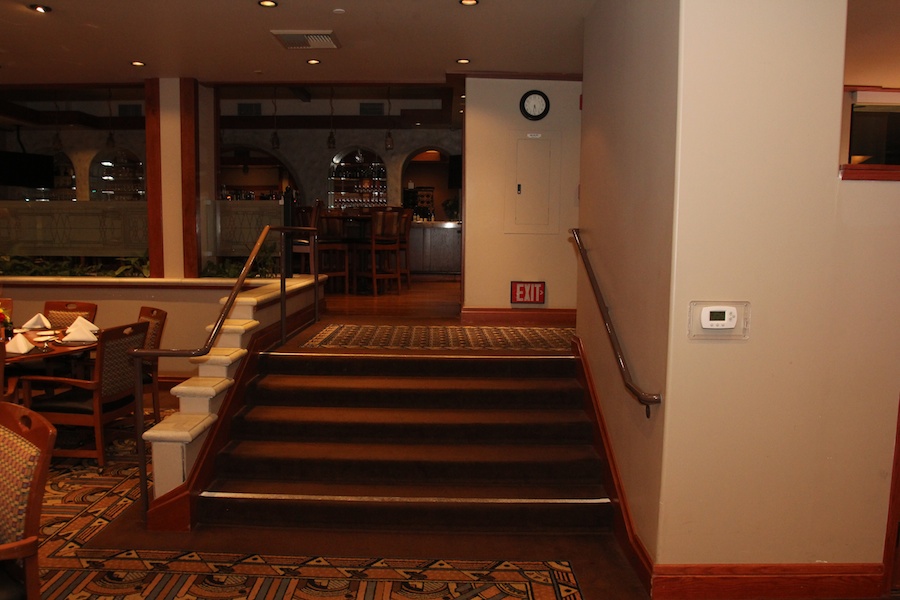 We know where the picture is going to be taken

Paul lines up the camera and Robert did the honors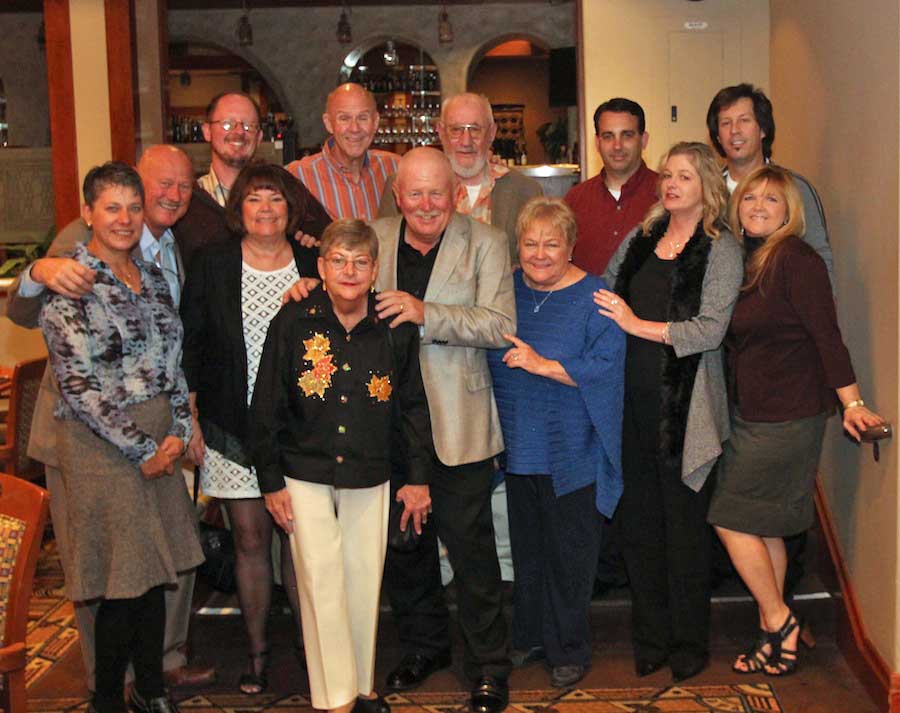 All smiles

Good looking bunch... 40 pounds heavier than when they came in

One more for the road....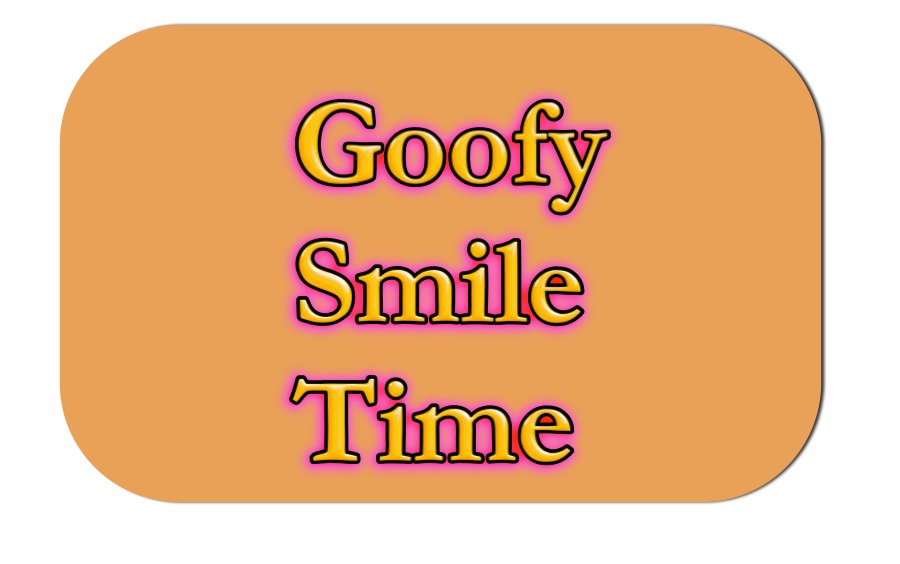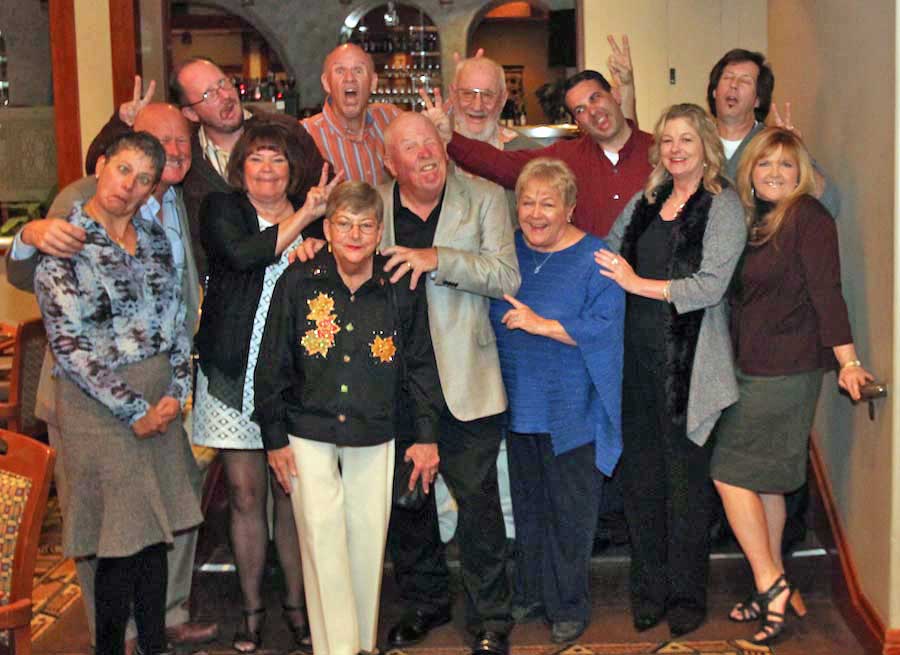 Goofy smile time - Kerstin and Paul seem to know how to do this

We were almost the last ones here....


Good night guys... See you soon!
Quotation To Remember: As we express our gratitude, we must never forget that the highest appreciation is not to utter words, but to live by them.  ~John Fitzgerald Kennedy