Party On (Page Four)

They spot an old friend... Well, I guess everyone isnow an "old" friend?

Excitement is building
Remember The Movies Of 1969? - Alice's Restaurant, Anne of a Thousand Days, The Arrangement, Bob & Carol & Ted & Alice, Butch Cassidy and the Sundance Kid, The Computer Wore Tennis Shoes, Destroy All Monsters, Easy Rider, Hello Dolly!, The Italian Job, The Learning Tree, The Love Bug, On Her Majesty's Secret Service, Midnight Cowboy, Model Shop, Satyricon, Paint Your Wagon, Take the Money and Run, They Shoot Horses Don't They?, True Grit, The Wild Bunch

Old pictures being shared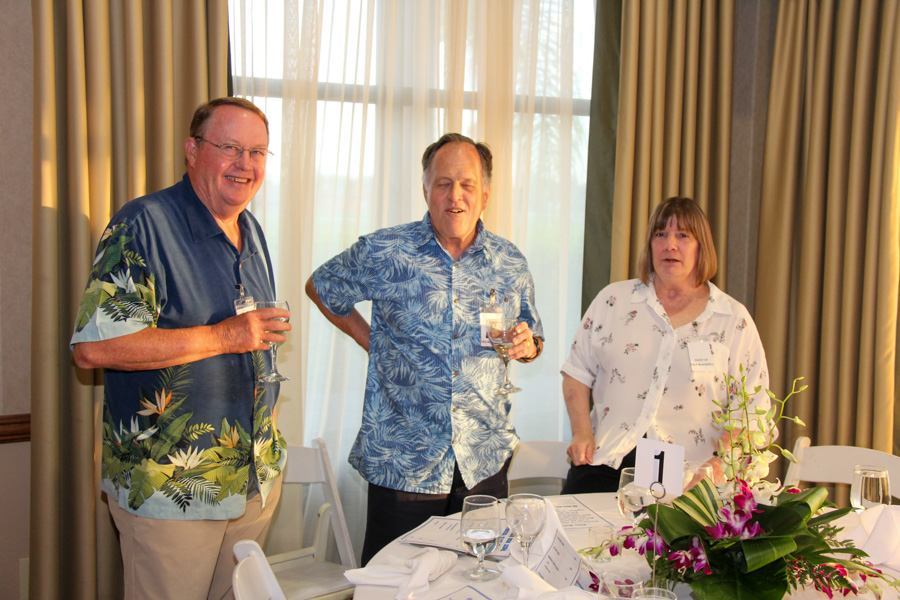 After dinner drinks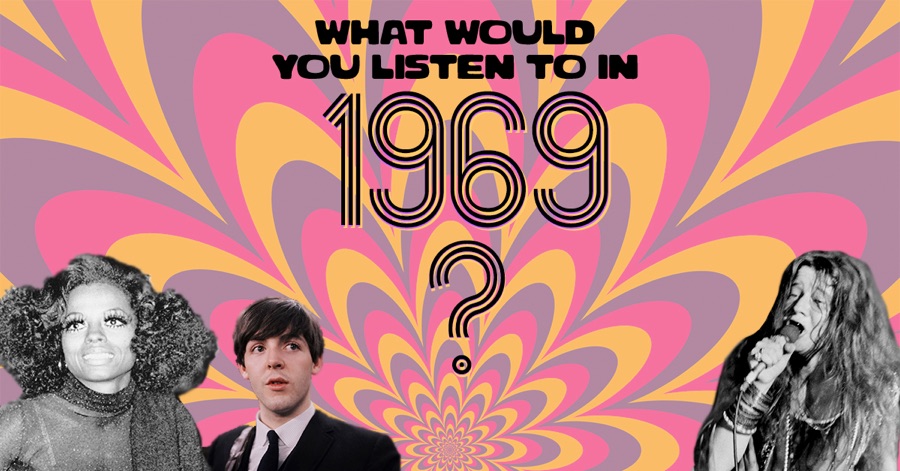 Someone remembers rabbit ears!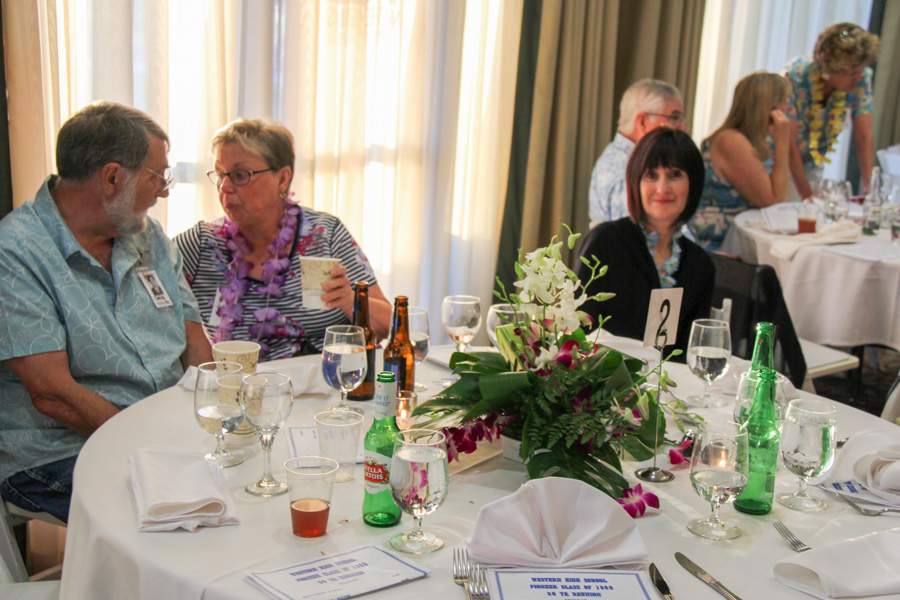 Wine seems to sooth the savage beast!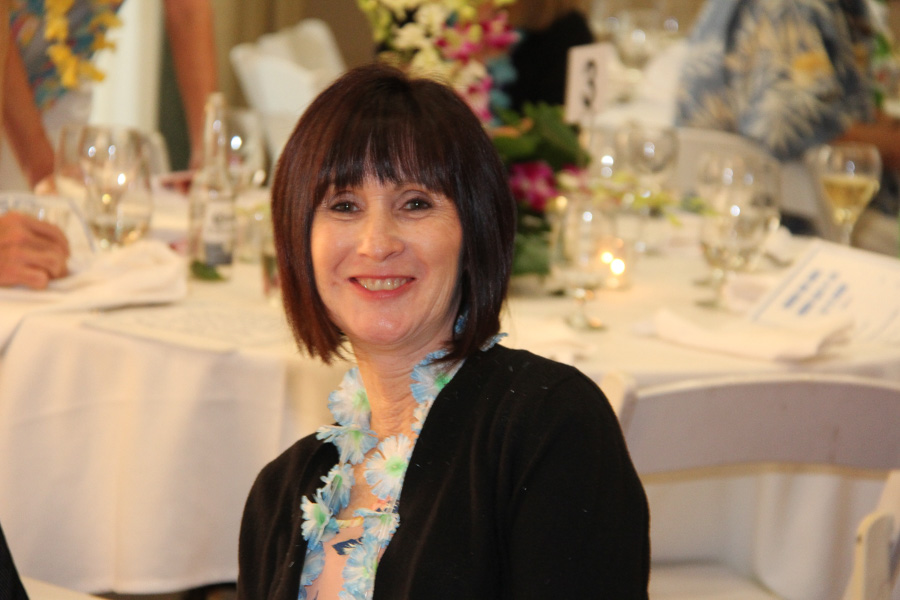 The million dollar smile!

Catching up
Famous Quotes Of 1969:
"That's one small step for man; one giant leap for mankind."
- Neil Armstrong, upon stepping on the moon.
"I'm walking here! I'm walking here!"
- Dustin Hoffman, in Midnight Cowboy
"On Sept. 2, our bank will open at 9:00 and never close again!"
- Long Island branch of Chemical Bank, advertisement from 1969 for their autoomated teller machine (ATM).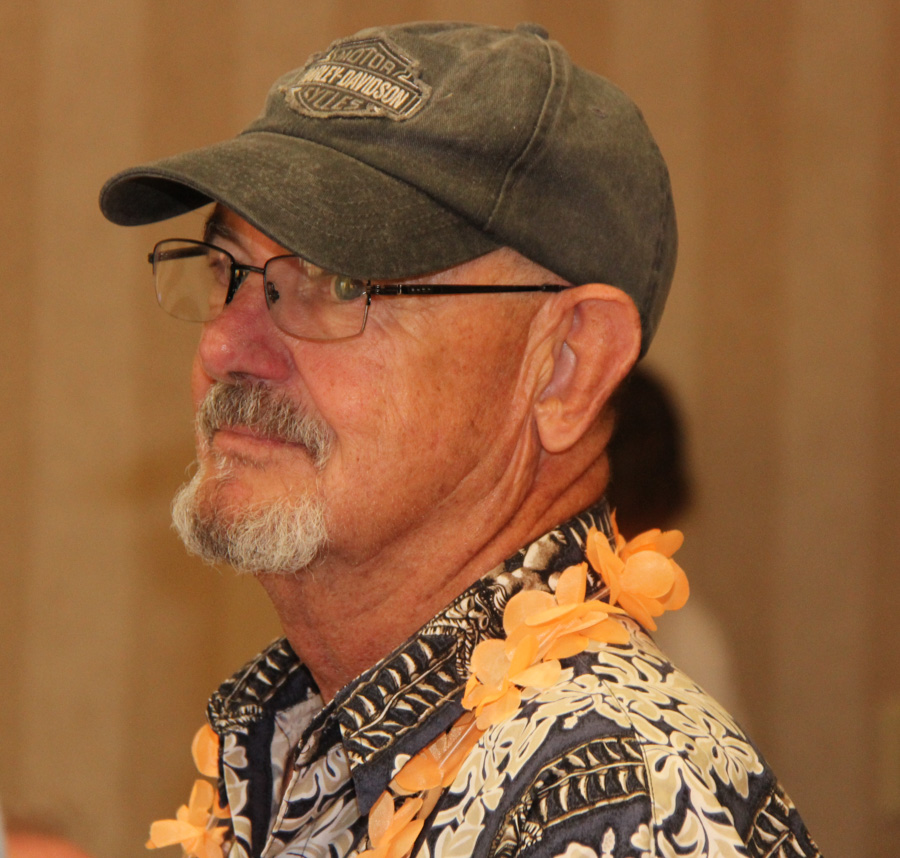 Lookin' good!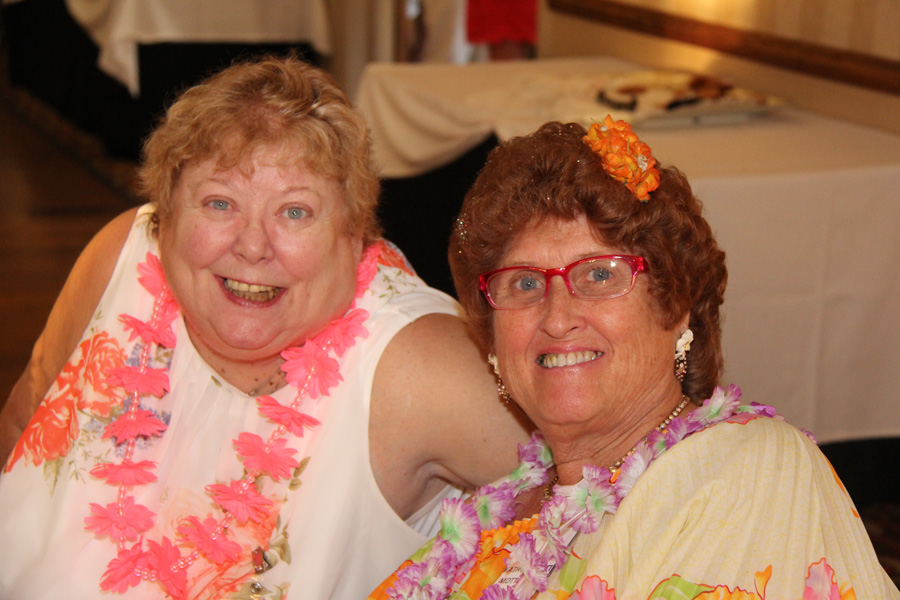 Hello there... We are ready to dance!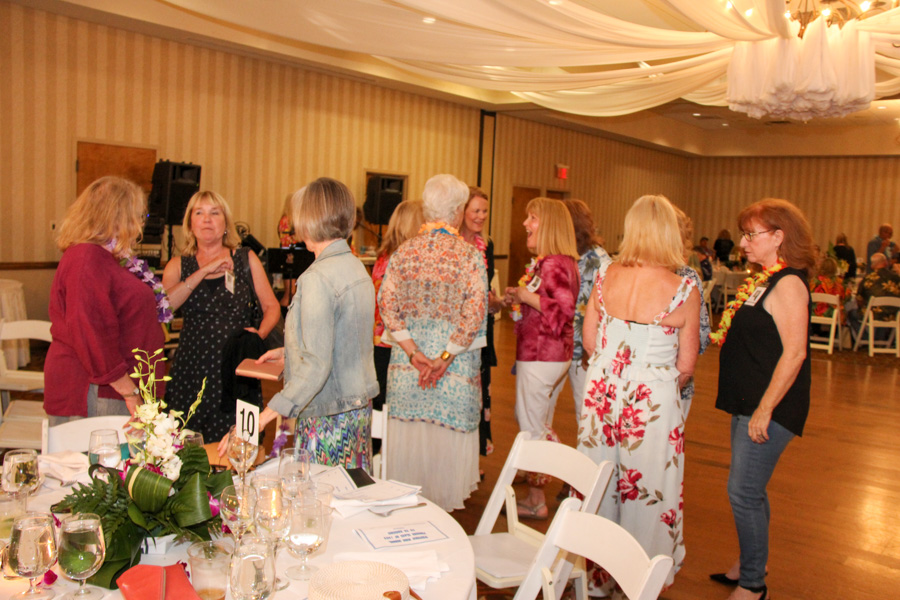 After dinner visiting.... Long distance...
From the other side of the room!
Did You Know? - Astronaut Neil Armstrong took a piece of fabric from the left wing of the Wright Brothers' 1903 Flyer to the moon aboard the lunar module Eagle on July 20, 1969. In 1963, San Francisco Giants manager Alvin Dark, said of Hall of Fame pitcher, Gaylord Perry,jokingly, "They'll put a man on the moon before he hits a home run." Sure enough, that day, Perry hit his first career home run, just an hour after Apollo 11 landed on the moon.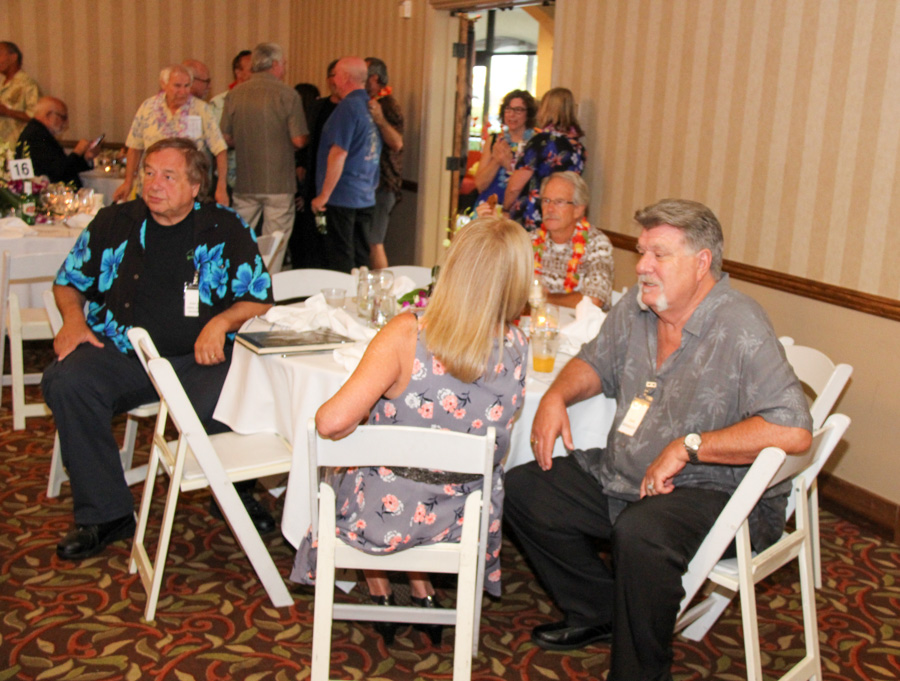 Ready to do this again in another ten years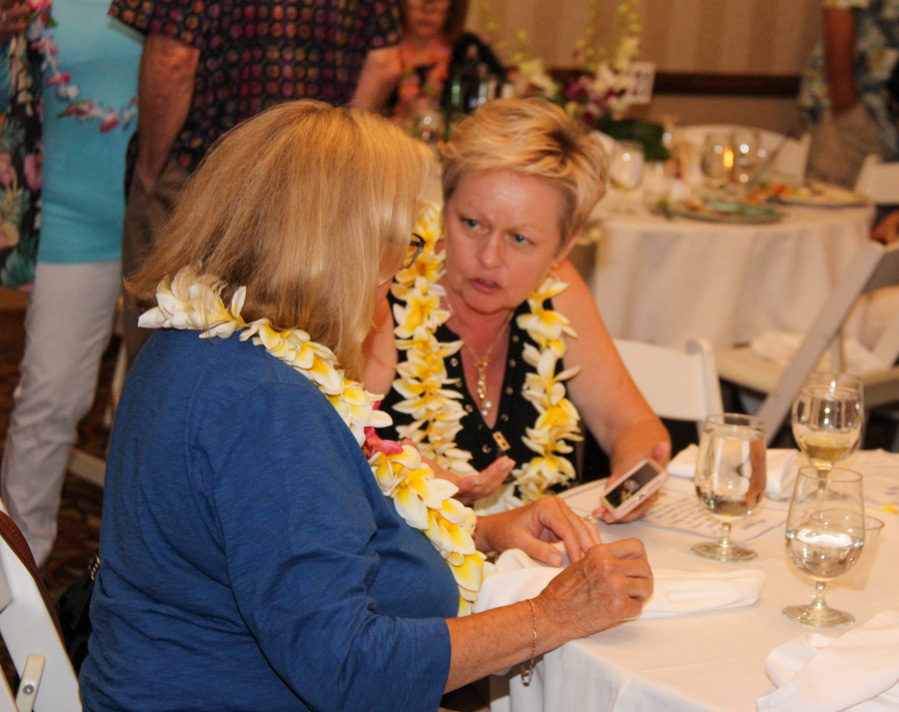 "Do tell"
Did You Know? - In 1969 Laugh-In ran a "News of the Future" sketch in which they accurately predicted the year of the fall of the Berlin Wall and Ronald Reagan being president in 1988.

All smiles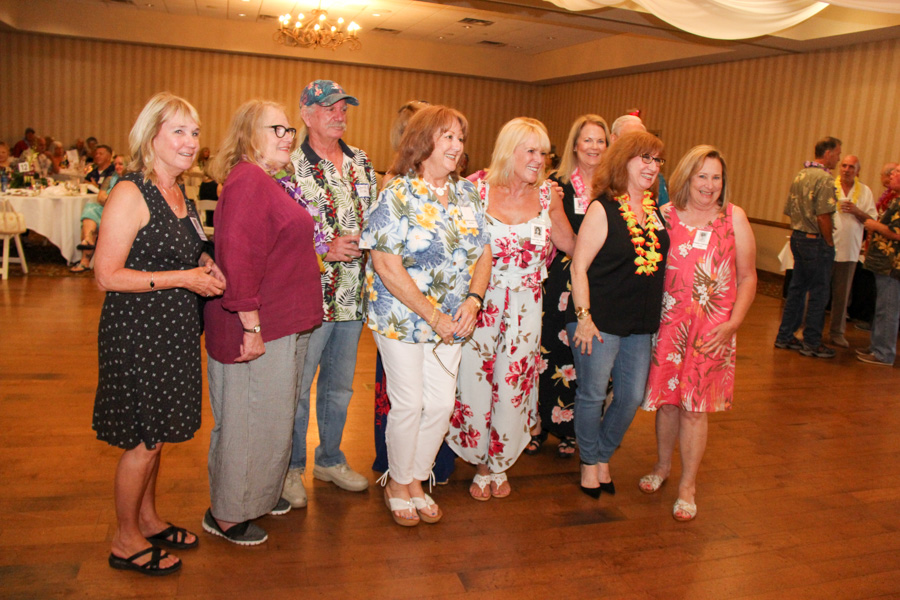 Great looking group!

Smile!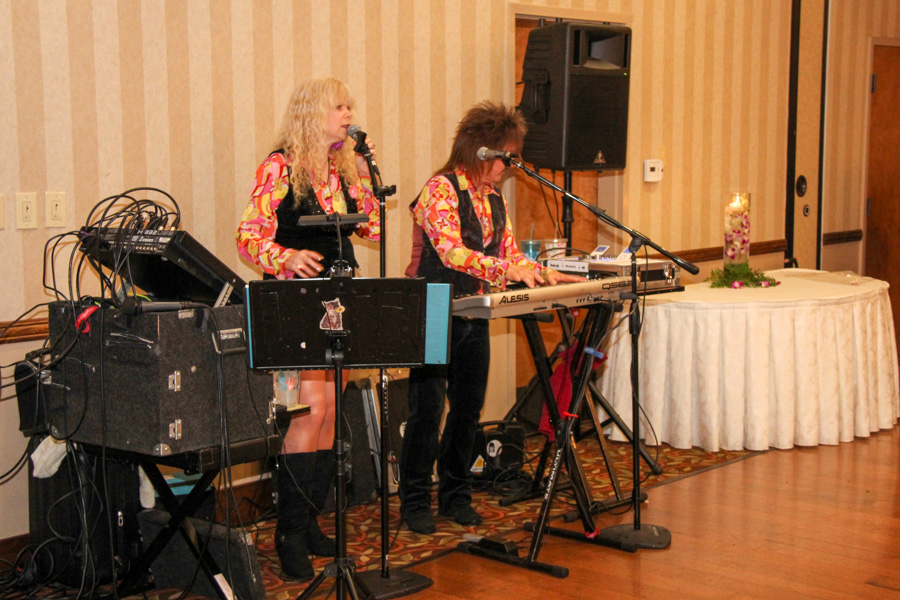 Sounds of the 50's-70's

First a quick announcement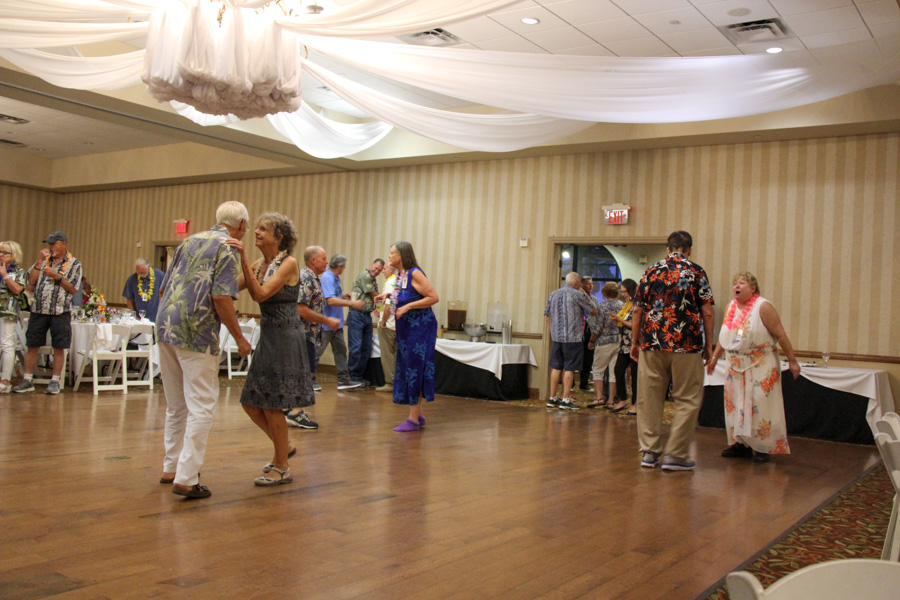 Warming up the dance floor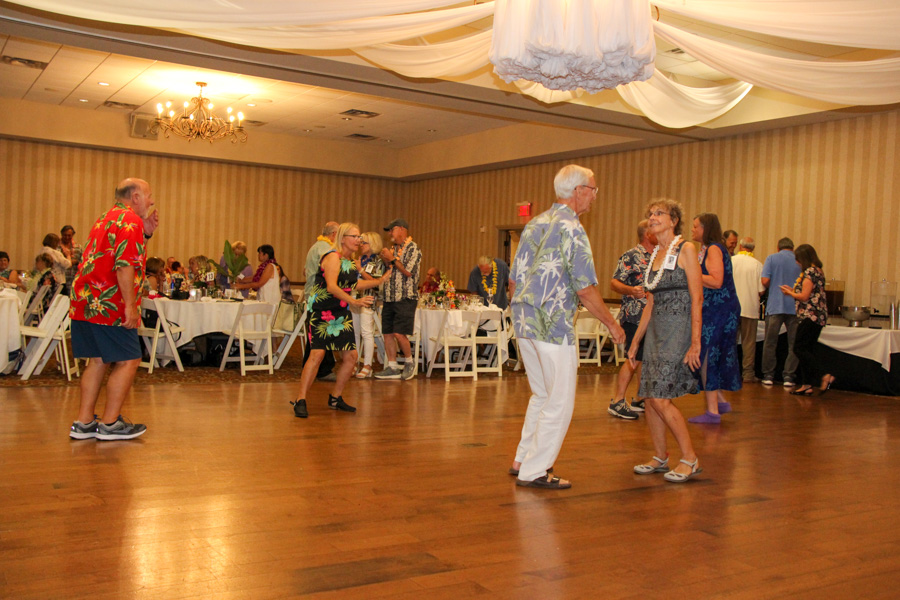 Whirling & twirling

Visiting goes on all evening long.. a good thing!

The gentlemen have their own line up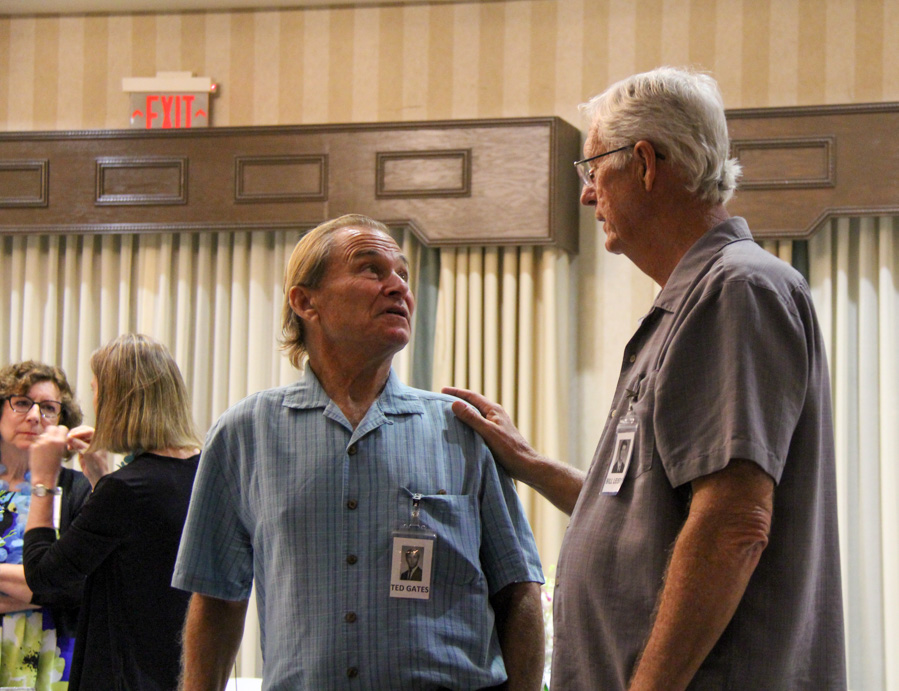 "No... Bill is NOT my brother!"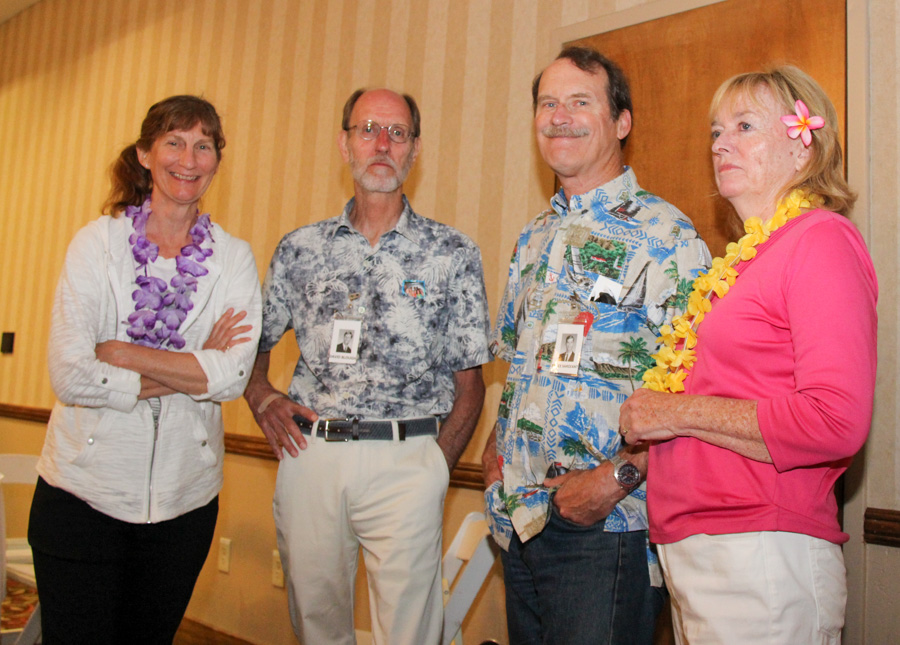 Thinking about the dance floor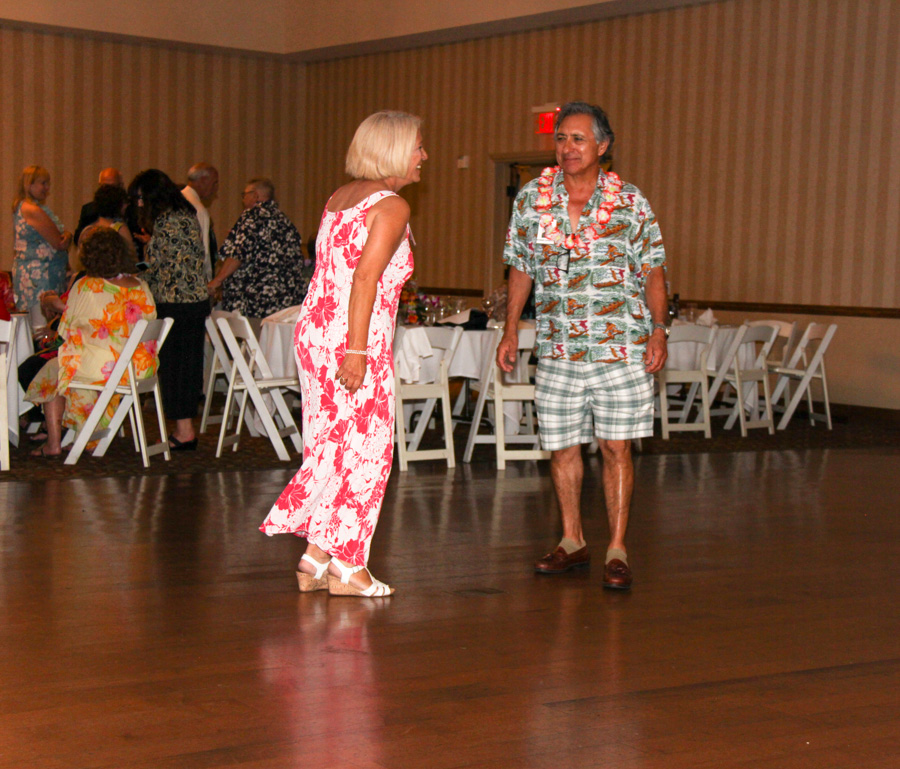 Dancing with the stars???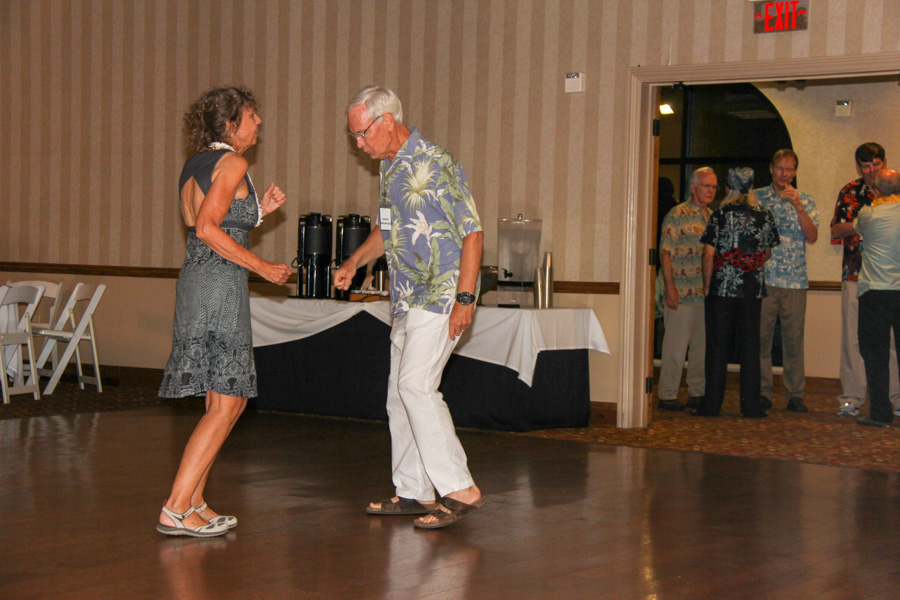 Whooping it up
1969 Technology:
Honeywell releases the H316 "Kitchen Computer", the first home computer, priced at $10,600 in the Neiman Marcus catalog.
Advanced Micro Devices is founded by Jerry Sanders and seven others from Fairchild Semiconductor.
Intel announces a 1 kilobit RAM chip (that's only 128 Bytes!), which has a significantly larger capacity than any previously produced memory chip.
For the Busicom project, Intel's Marcian (Ted) Hoff and Stan Mazor design a 4-bit CPU chip set architecture that could receive instructions and perform simple functions on data. The CPU becomes the 4004 microprocessor
ARPANET (later to become a little thing called the Internet) commissioned by DoD for research into networking. First set up with 4 nodes: Stanford, UCLA, UCSB, and U. of Utah. First attempt at sending packets was from UCLA to Stanford on October 29. The first 2 characters were successfully transferred, but the third keystroke crashed the system. (hmmmm...maybe Bill Gates was involved!)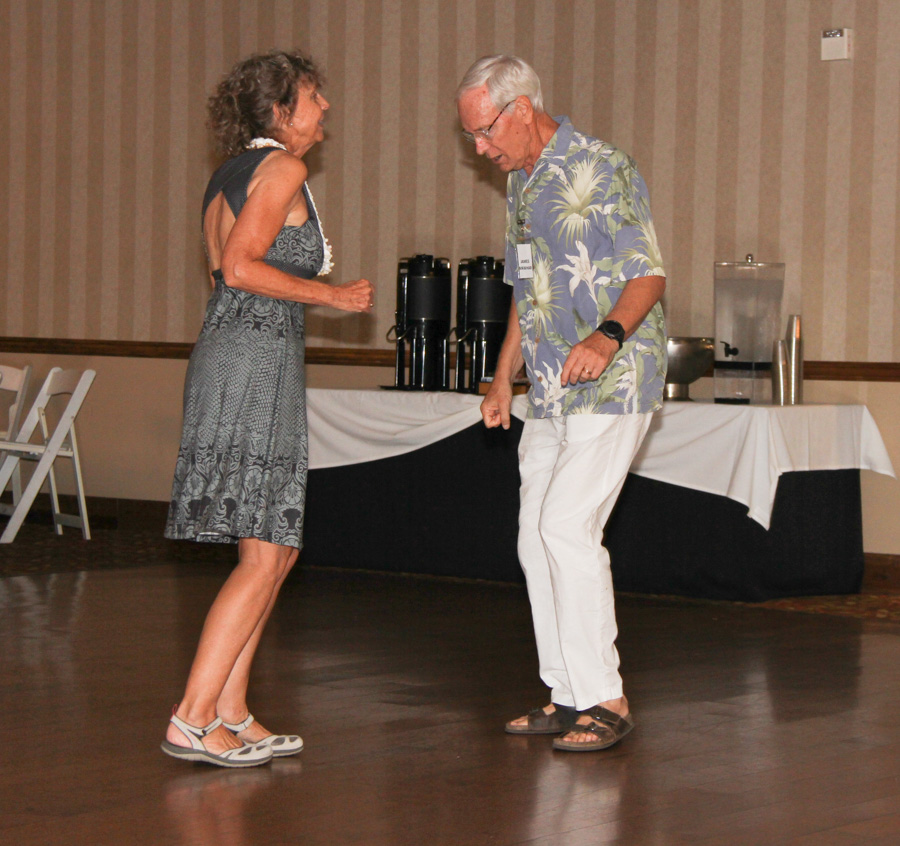 We just keep on moving!