Wrong Number Indeed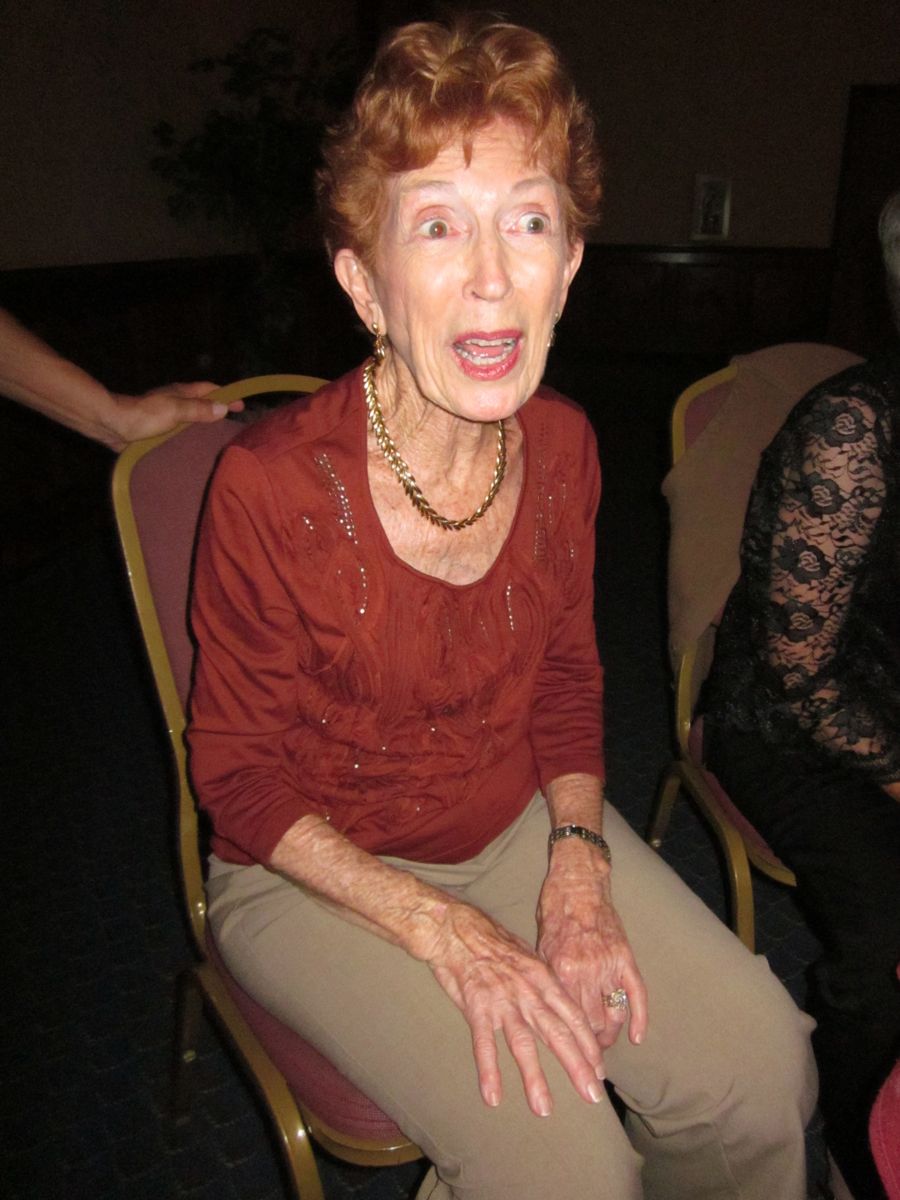 Daddy was not too happy about the situation
STORYTIME ... The Case Of The Phone Gone Wild
We were all talking about when phones changed from party lines to area codes and even earlier. Nancy relayed to us that she remembers when the aera codes first came into existence and for several weeks she and her family kept getting calls for the New York Central Park Zoo... They had the same numbers ,(212) 439-6500, and the area codes were similar.... 213 for Nancy and 212 for the Zoo.
Some at the table did NOT remember when our telephone numbers were NOT just numbers.... See the table below!
For weeks they would answer the phone all hours of the day and night.
A Little Background
Did You Know? - In early telephone systems, connections were made in the central office by telephone operators using patch cords to connect one party to another. If a person wanted to make a phone call, in some phone systems he or she would pick up a phone and wind a crank on the side. In other systems the person would wind the crank first, then pick up the phone. The crank was a small generator that would light a lamp at the central office. An operator would see the light and insert their patch cord into a socket and assist the customer with the call connection. The operator would use patch cords to connect the caller to the person being called. If the party being called was in another exchange, the operator would use a patch cord to connect to another exchange where an operator elsewhere would finish the connection. As technology advanced, electro-mechanical switches were introduced and calls were made using rotary dials.
Did You Know? - Area codes were assigned based on the length of time a rotary dial phone took to dial the area code. Densely populated areas like New York City, Chicago, Los Angeles, and Detroit had huge incoming call volume and were assigned numbers (212, 312, 213, 313) that could be quickly dialed from a rotary dial phone. On a rotary dial phone low digits (1, 2, 3, 4) could dial quickly as the time the rotary dial took to return to the home position was minimal. High digit numbers (7, 8, 9, 0) on rotary dial phones took much longer to return to the home position and were usually used in less densely populated areas like rural Texas (915). This numbering strategy became unnecessary when touch-tone phones arrived, as the tone allowed instant entry of digits.
22
23
24
25
26
27
28
29
ACademy
BAldwin
CApital
CAstle
ADams
BElmont
BEverly
CEdar
CEnter
CEntral
CHapel
CHerry
CHestnut
CHurchill
CIrcle
ALpine
BLackburn
CLearbrook
CLearwater
CLifford
CLinton
AMherst
ANdrew
COlfax
COlony
COngress
BRidge
BRoad(way)
BRown(ing)
CRestview
CRestwood
ATlantic
ATlas
ATwater
ATwood
AVenue
BUtler
AXminster
AXtel
CYpress
32
33
34
35
36
37
38
39
DAvenport
DAvis
EAst(gate)
FAculty
FAirfax
FAirview
DEerfield
DEwey
EDgewater
EDgewood
EDison
FEderal
DIamond
DIckens
FIeldbrook
FIeldstone
FIllmore
FIrestone
ELgin
ELliot
ELmwood
FLanders
FLeetwood
EMerson
EMpire
ENdicott
FOrest
FOxcroft
DRake
DRexel
ESsex
FRanklin
FRontier
DUdley
DUnkirk
DUpont
EVergreen
FUlton
EXbrook
EXeter
EXport
EXpress
42
43
44
45
46
47
48
49
GArden
GArfield
HAmilton
HArrison
HAzel
GEneral
GEneva
HEmlock
HEmpstead
IDlewood
GIbson
GIlbert
HIckman
HIckory
HIllcrest
HIlltop
GLadstone
GLencourt
GLendale
GLenview
GLobe
HObart
HOmestead
HOpkins
HOward
INgersoll
GRanite
GReenwood
GReenfield
GReenleaf
GRover
GRidley
HUbbard
HUdson
HUnter
HUntley
HUxley
IVanhoe
GYpsy
HYacinth
HYatt
52
53
54
55
56
57
58
59
JAckson
LAfayette
LAkeside
LAkeview
LAmbert
LAwrence
JEfferson
KEllogg
KEystone
LEhigh
LEnox
KImball
KIngsdale
KIngswood
LIberty
LIncoln
LInden
(In 1955, this
was reserved
for radio
telephone
numbers)
JOhn
JOrdan
LOcust
LOgan
LOwell
(In 1955, this
was reserved
for radio
telephone
numbers)
JUniper
JUno
JUstice
LUdlow
LUther
LYceum
LYndhurst
LYnwood
LYric
62
63
64
65
66
67
68
69
MAdison
MAin
MArket
MAyfair
NAtional
MEdford
MElrose
MErcury
NEptune
NEwton
NEwtown
MIdway
MIlton
MIssion
MItchell
NIagara
OLdfield
OLive
OLiver
OLympia
OLympic
MOhawk
MOntrose
MOrris
NOrmandy
NOrth(field)
ORange
ORchard
ORiole
ORleans
OSborne
MUrdock
MUrray
MUseum
MUtual
OVerbrook
OVerland
MYrtle
OWen
OXbow
OXford
72
73
74
75
76
77
78
79
PAlace
PArk(view)
PArk(way)
RAndolph
RAymond
SAratoga
PErshing
REd(field)
REd(wood)
REgent
REpublic
PIlgrim
PIoneer
RIver(side)
RIver(view)
SHadyside
SHerwood
PLateau
PLaza
PLeasant
PLymouth
SKyline
POplar
POrter
ROckwell
ROger(s)
SOuth(field)
PRescott
PResident
PRospect
SPring
SPruce
STate
STerling
STillwell
STory
SUnset
PYramid
SWathmore
SWift
SWinburne
SYcamore
82
83
84
85
86
87
88
89
TAlbot
TAlmadge
TAylor
VAlley
VAndyke
TEmple
TEnnyson
TErminal
TErrace
VErnon
THornwell
TIlden
VIctor(ia)
VIking
VInewood
ULrick
ULster
ULysses
TOwnsend
UNderhill
UNion
UNiversity
VOlunteer
TRemont
TRiangle
TRinity
TRojan
UPtown
TUcker
TUlip
TUrner
TUxedo
TWilight
TWinbrook
TWinoaks
TWining
92
93
94
95
96
97
98
99
WAbash
WAlker
WAlnut
WArwick
WAverly
WEbster
WElls
WEllington
WEst(more)
YEllowstone
WHitehall
WHitney
WIlliam(s)
WIlson
WIndsor
(In 1955, this
was reserved
for radio
telephone
numbers)
WOodland
WOodlawn
WOodward
WOrth
YOrktown
(In 1955, this
was reserved
for radio
telephone
numbers)
YUkon
WYandotte
WYndown
WYman