Sweet Sunday #1 And Food And Wine Visit #2
On "Sweet Sundays" Disney brings in famous chefs whose specialty is desserts! We have a great breakfast, plenty of champagne, and then sweets! This morning we had Chef Ann Czaja Master Chocolatire from Ghirardelli!
Did you know? - A chocolatier is someone who makes confectionery from chocolate. Chocolatiers are distinct from chocolate makers, who create chocolate from cacao beans and other ingredients.
Generally chocolatiers start out as pastry or confectionery chefs, but anyone can become a chocolatier. Through proper schooling, or possibly self education, one could become a chocolatier. Although, proper training may be necessary to obtain an actual job as a chocolatier or to be considered a master chocolatier. A master chocolatier involves perfecting the art of working with chocolate to create not only delicious desserts, but also beautifully and skillfully crafted pieces of art with the chocolate. Generally it takes years of experience and a good background of confections and pastries to master the art of working with chocolate.
She made four desserts:
Flourless mocha tort
Ultimate double chocolate cookies
Ghirardelli dark chocolate truffles
Chocolate lava cake
Who Is Ann Czaja?
Swiss-trained American Maître Chocolatier Ann Czaja worked for Lindt & Sprüngli in Switzerland before returning to the U.S.A. While living and working in Zurich for nearly 14 years, Ann had the opportunity to study pastry and chocolate from the world's foremost authorities. It was a very intense but rewarding experience. Her advice to anyone interested in entering the profession is to treat the chocolate with respect, because it can be extremely temperamental.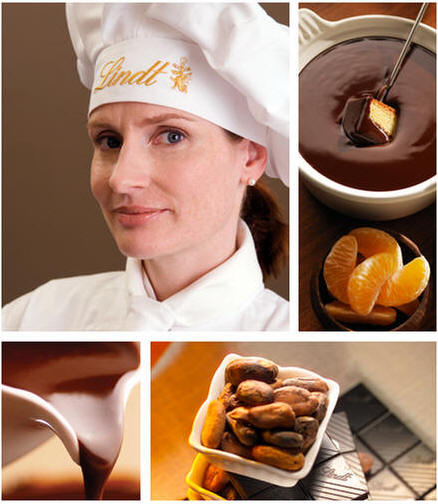 One of the things that Ann is most passionate about is the rich cultural history of chocolate. She thinks it is an amazing natural product and enjoys talking about it almost as much as working with it.
In your opinion, what's the best way to eat chocolate? There is actually an art of tasting fine chocolate. Lindt calls the process "The Five Senses of Chocolate."
Sight: Examine the chocolate's appearance—color, structure and sheen. Premium chocolate should have a silky matte sheen and an even texture.
Touch: Gently feel the surface of the chocolate, to ensure it is silky and smooth. Premium chocolate should never feel rough or grainy.
Sound: Break the bar and listen for a loud, crisp snap. A clean "snap" is a sign of good quality and texture.
Smell: Take the time to breathe in the rich fragrances before placing a piece of chocolate into your mouth. You will be able to identify a range of up to 400 pleasant and intense aromas. The aroma of the chocolate will prepare you for an intense chocolate taste.
Taste: Let the chocolate melt on the tongue and experience an intensely satisfying chocolate flavor coupled with deliciously smooth texture. This is the height of the experience, where your senses work together to produce an overwhelming sensation.
Let's Eat!!!

The tables being set up

She is making sure all is ready to go!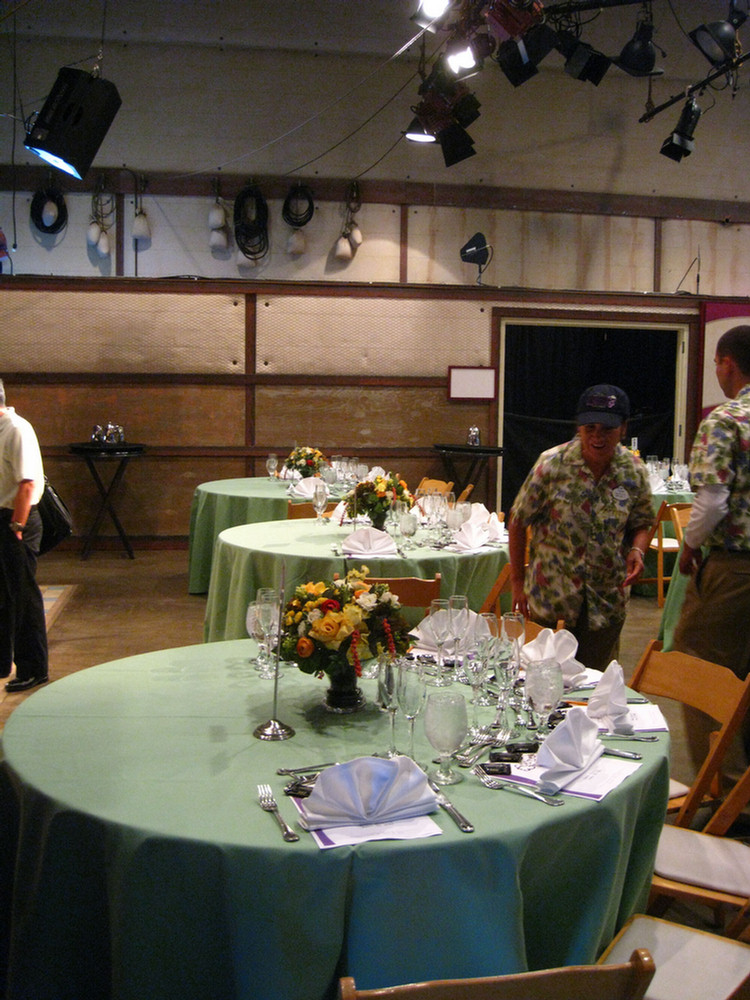 Our table is #3, in the distance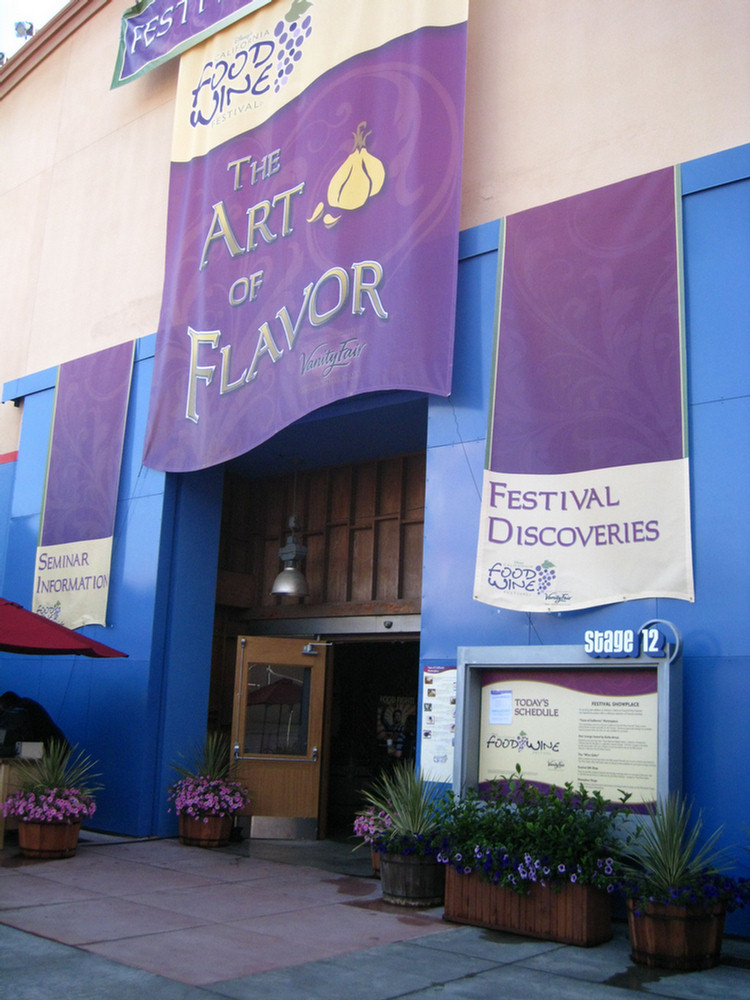 Held inside this year.... Good move

Time for a pre-breakfast snack!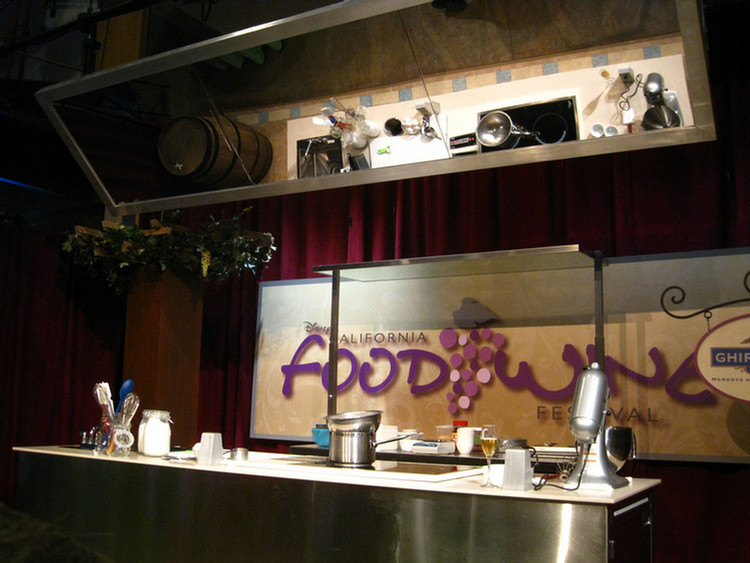 All is ready to go!

We are ready to go!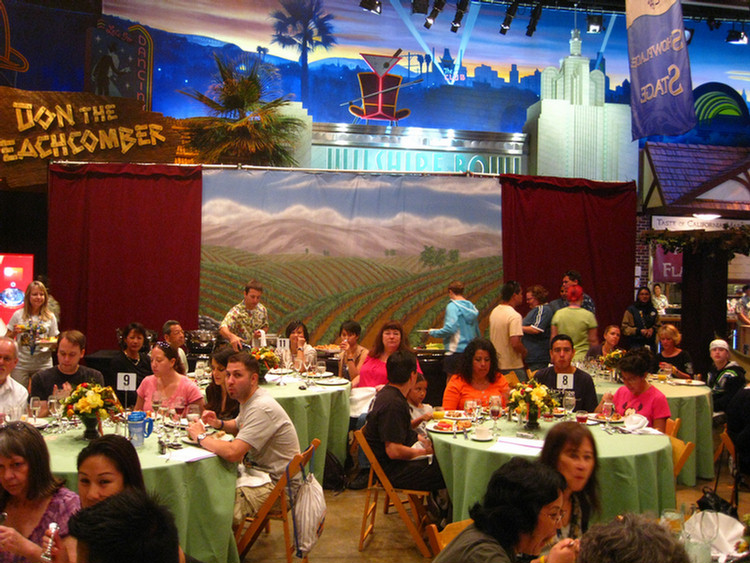 The buffet was located in the back

Chef Ann was very self confident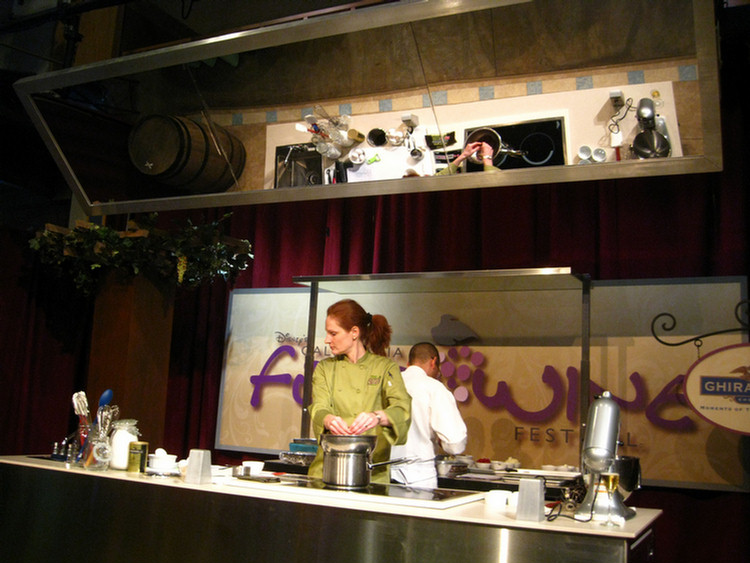 An excellent representative of Ghirardelli!

She told stories and laughed... Great interaction with the kids

Diego was an excellent assistant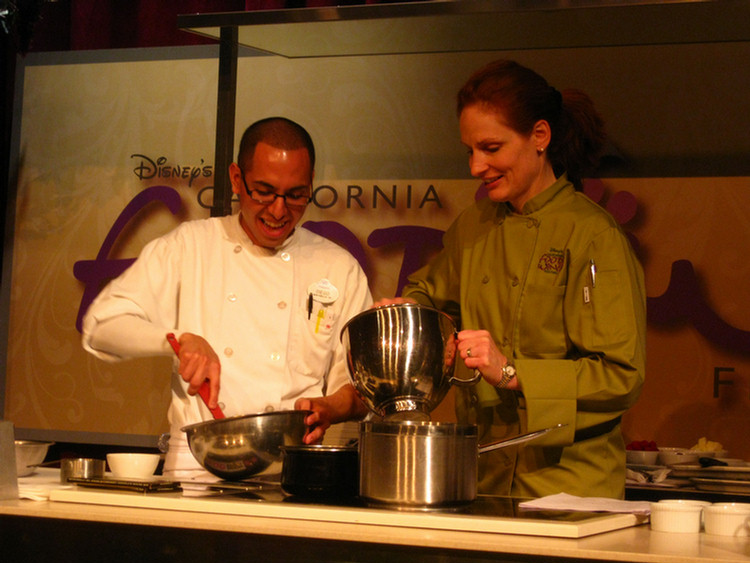 Almost like they had worked together before
Sue Kept An Eye On The Recipes
Did you know? - The earliest known recipes date from approximately 1600 BC and come from an Akkadian tablet from southern Babylonia.
There are ancient Egyptians hieroglyphics depicting the preparation of food.
Many ancient Greek recipes are known. Mithaecus's cookbook was an early one, but most of it has been lost; Athenaeus quotes one short recipe in his Deipnosophistae. Athenaeus mentions many other cookbooks, all of them lost.
Roman recipes are known starting in the 2nd century BCE with Cato the Elder's De Agri Cultura. Many other authors of this period described eastern Mediterranean cooking in Greek and in Latin.
Some Punic recipes are known in Greek and Latin translation.
Much later, in the 4th or 5th century, appears the large collection of recipes conventionally entitled 'Apicius', the only more or less complete surviving cookbook from the classical world. It chronicles the courses served which are usually referred to as Gustatio (appetizer), Primae Mensae (main course) and Secundae Mensae (dessert). The Romans introduced many herbs and spices into western cuisine, Renfrew states that thyme, bay, basil, fennel, rue, mint, parsley and dill were all common in Roman cooking.
Arabic recipes are documented starting in the 10th century; see al-Warraq and al-Baghdadi.

Yup! She doing is right!

I was going to take a picture sooner but it was too good to wait!
Heading For Home Was Even Fun
The guys were playing portable ovens!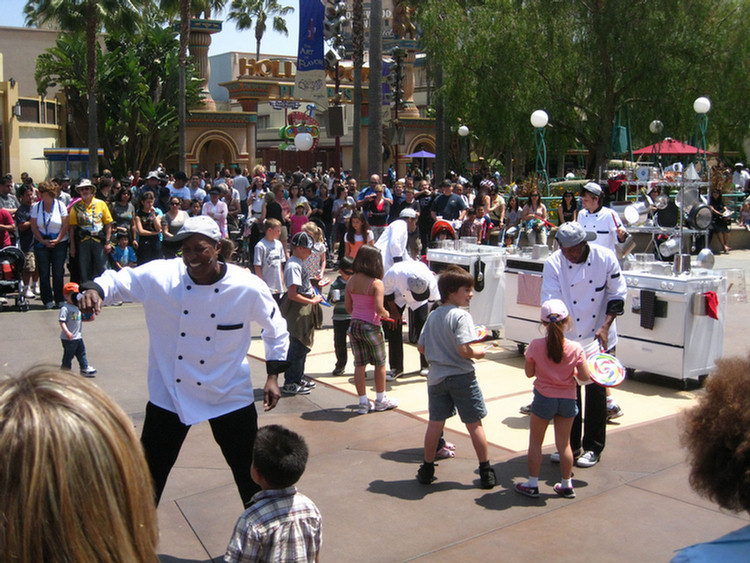 The kids got to come out and band the pots and pans

Funny!

Conga line of sorts!

The stoves are on wheels!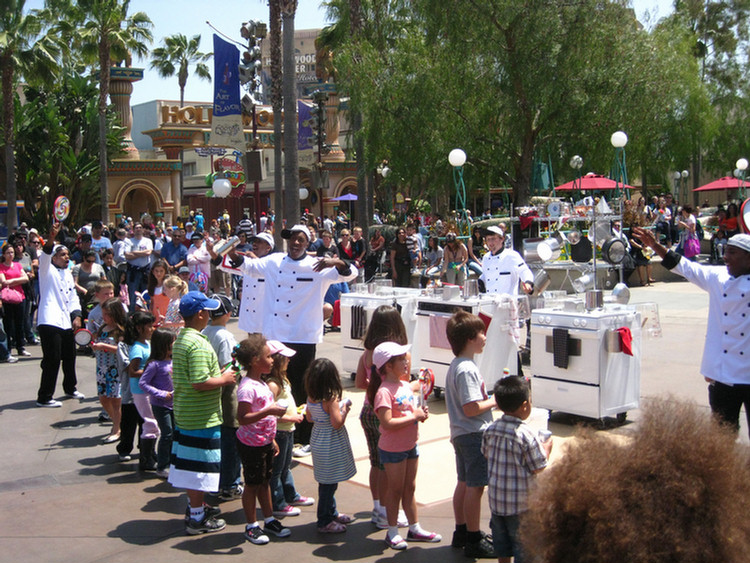 A true conga line!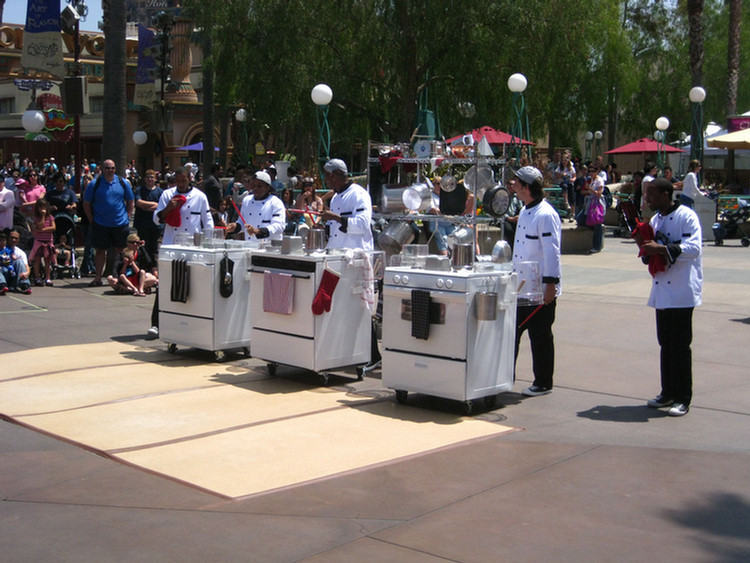 Great percussion

Talented people!
Time To Had For Catal And The Home

Our favorite stop
Ducks Are Quite Flexible

The parrots are usually performing at this spot

Mr. and Mrs Duck were funny

"Now what do we do???"